Planning a road trip can be fun, but daunting. Whether you love visiting National Parks, enjoy photographing world's largest roadside attractions, or just like taking in the scenery on long drives, you're going to want a plan. This road trip planner walks you through all of the things you need to think about before and during your trip to have the best time possible.
You'll find information on how to plan a road trip with multiple stops, what to pack, everything to see and do, how to budget, what to definitely book ahead, what to eat, and even what to share on social media! We've compiled all of our best road trip planner guides and road trip planning tools to make sure you get to your destination and back with no bumps in the road!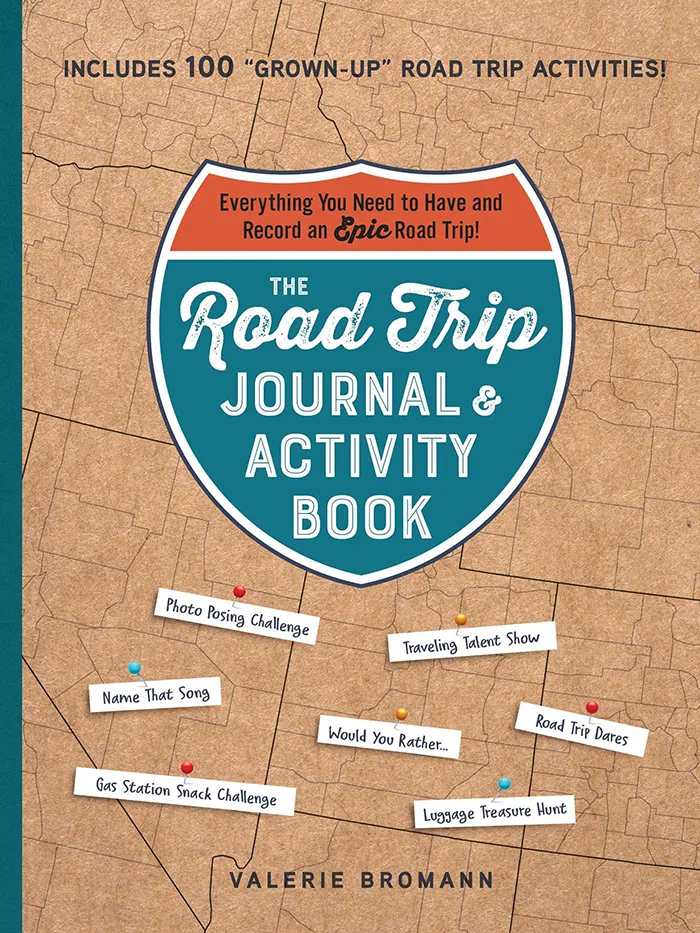 The Road Trip Journal & Activity Book
Everything You Need to Have and Record an Epic Road Trip!
Enjoy fun games and challenges to pass the time on your next road trip and have a keepsake to look back on for years to come with this entertaining must-have for your next vacation.
Road Trip Planner: How to Plan a Road Trip
How to Plan Road Trip Stops
Planning a road trip isn't as hard as it may seem. All you have to do is figure out where you're going, how you want to get there, what you want to see along the way, and where everything you want to see is in relationship to one another. Easy, right? It really is! With the road trip planning tools below you'll be able to visualize your route, map a road trip with multiple stops, and have a solid plan (and interactive map) that will take you the long way (purposefully).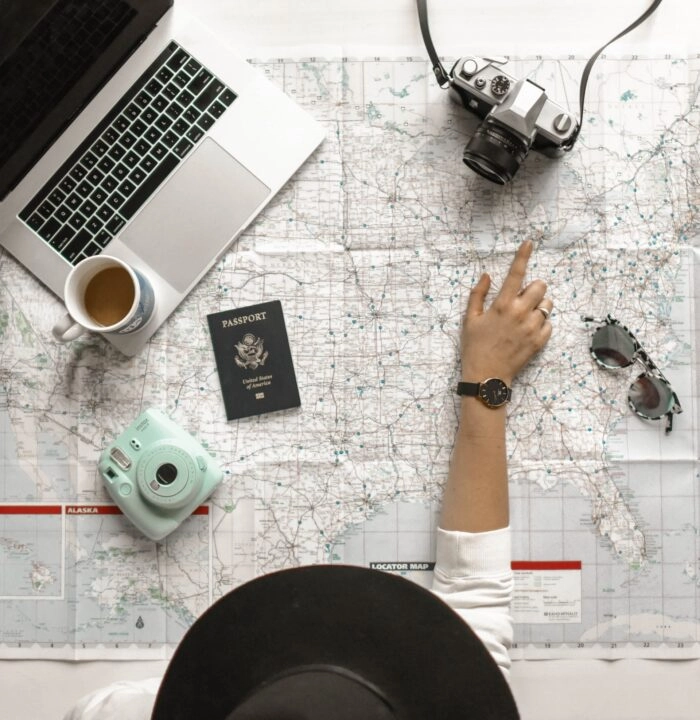 How to Plan a Road Trip With Google Maps
Google Maps is a perfect vehicle for planning a road trip with stops. This free tool is basically a road trip planner with stops that allows you to plan for as many detours as you want, while being able to visually see what types of stops you're stopping at and how important they are to you to see. Read my guide for how I plan a road trip with Google Maps.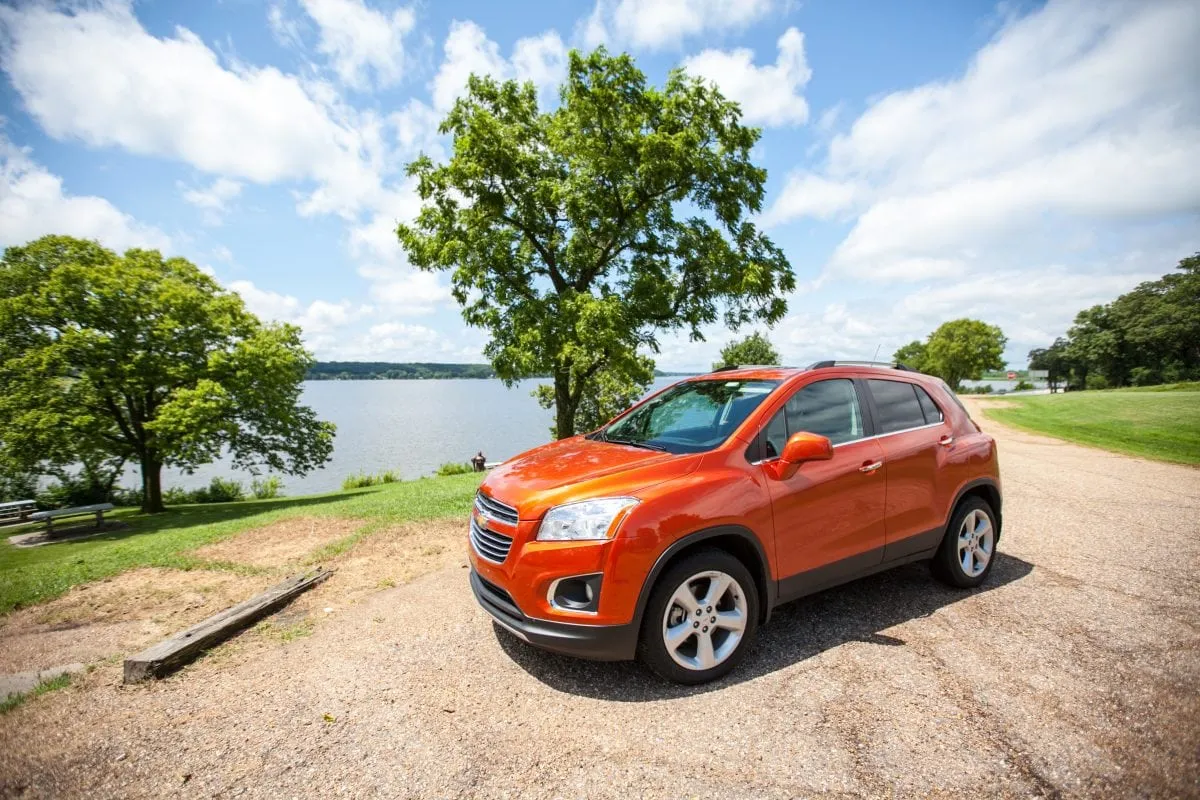 Join Our 5 Day Road Trip Planning Challenge
Need a little extra nudge to get started planning your road trip? Join our challenge! Sign up below and in just five days you can have your entire route planned!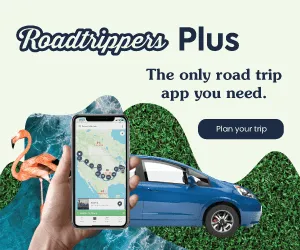 Plan a Road Trip with Roadtrippers Plus
Road trip planning apps can be a game-changer. With a road trip planner app like Roadtrippers Plus, you can plan long trips, find epic stops, collaborate with friends, and access your trip on the go. It's an all-in one solution for planning the best road trip you can. Sign up now and get $5 off with promo code SILLYAMERICA.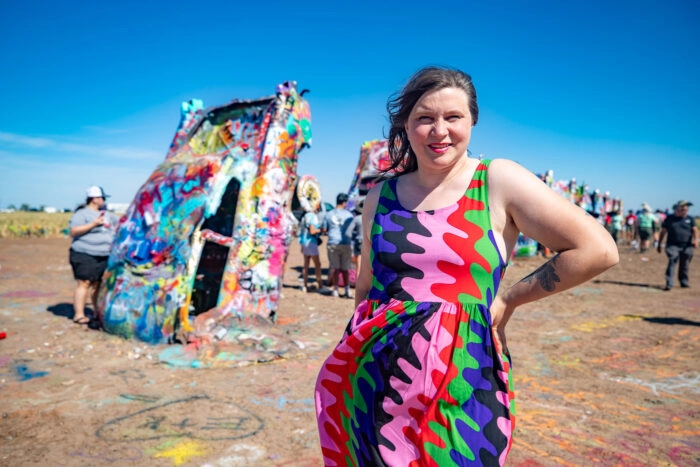 Let Me Plan Your Road Trip For You!
Are you planning a big week-long road trip and not sure where to start? Do you always wish you could find more cool stops along your road trip route? Have you ever seen someone's photos of the world's largest ball of paint and thought, "how did I miss that?" If you've ever thought, "I wish someone would just plan my road trip for me," I'm here to help. Let me be your road trip planner.
Road Trip Planning Tips
If planning a road trip still seems a little daunting, no worries. Here are some more of our best road trip planning tips to make sure your time on the road is the best time on the road. Whether you're traveling solo, taking a road trip with friends, or have a car packed full of family, these tips and tricks will help make your road trip a success!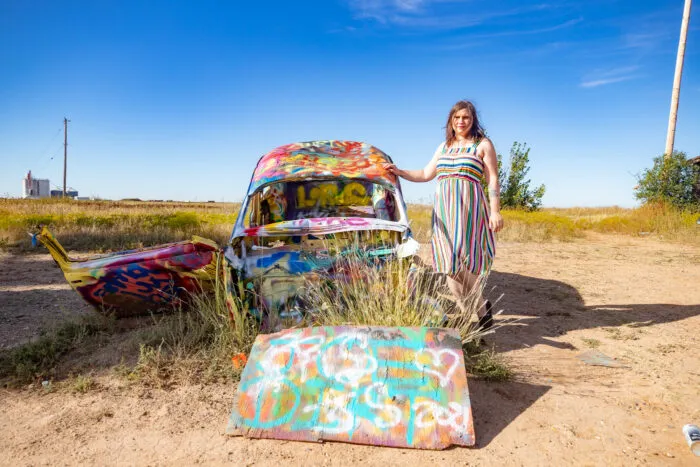 Road Trip Tips
I've pulled together twenty of my top road trip tips for before and during your car travel.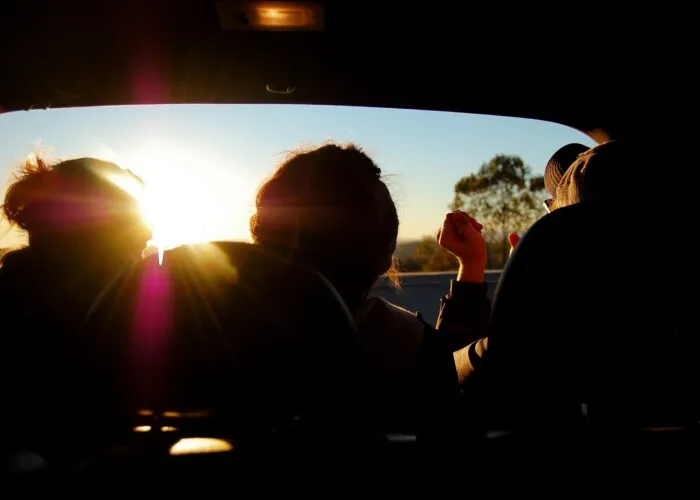 Taking a Road Trip with Friends
Before your bestie calls shotgun, here are some helpful tips for taking a road trip with friends, fun things to do on a road trip with friends, and some suggestions for routes and destinations to take together.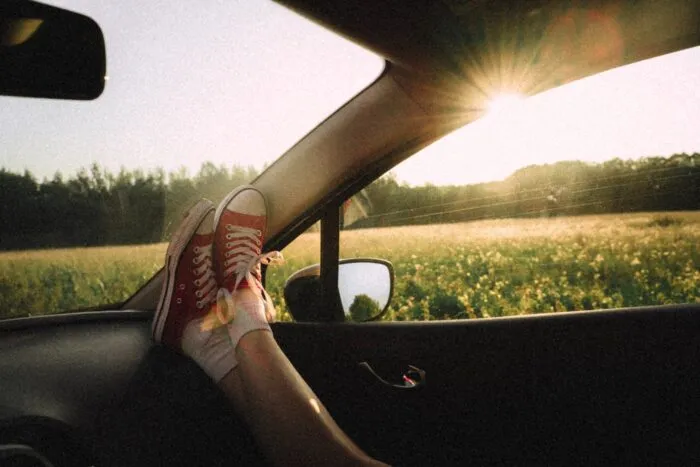 How to Make a Long Road Trip More Comfortable
While there's no fool proof method to make sure everyone in the car is comfortable all the time, there are definitely a lot of tips you can follow to make your long road trip more comfortable.
What to Do and See on a Road Trip
Are you wondering what exactly to do or see on a road trip and what stops to add to your road trip planner? Really, there are no right or wrong answers. I LOVE roadside attractions so I plan all of my road trip itineraries around find the silliest things I can find on the roadside of America. But other people love hiking National Parks, camping, visiting big cities, or any one of a million other options. Still, no matter how you like to road trip there are a few common themes. Explore the links below for more ideas about what you can expect to see or do on our road trip.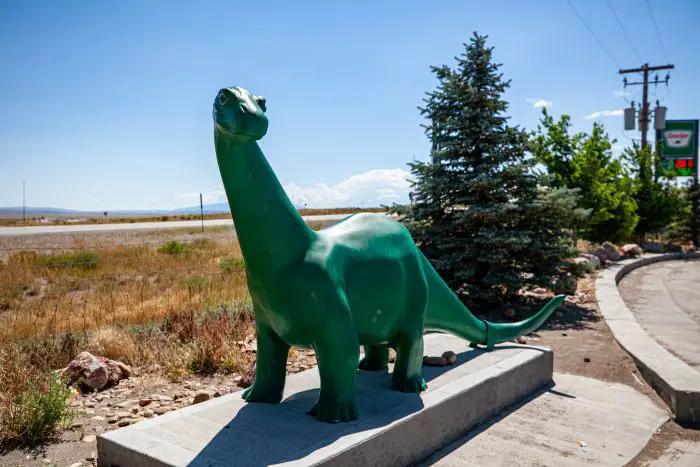 Things to See on a Road Trip
If you're planning a road trip and wondering where you can expect to stop, read on for some ideas and inspiration.
What To Do on a Road Trip
Need inspiration for what to do one a road trip? Here are 30 ideas to help you plan an epic journey!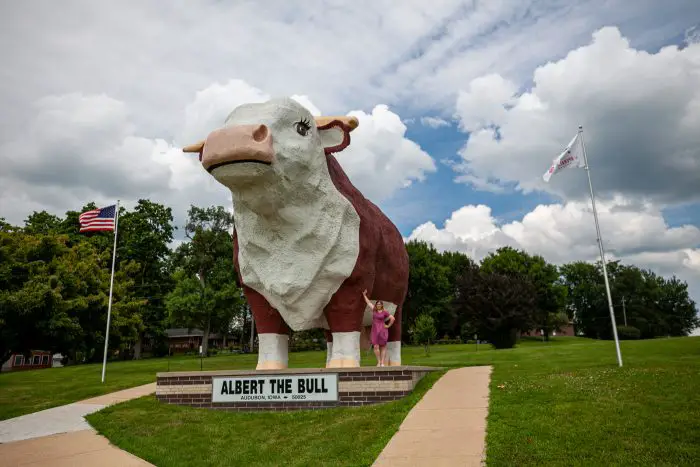 Best Roadside Attractions in Each State
Do you brake for roadside attractions? Here is our list of the weirdest tourist attractions in all 50 states. Check them out then check out all the lists by state to find the best things to see on your route!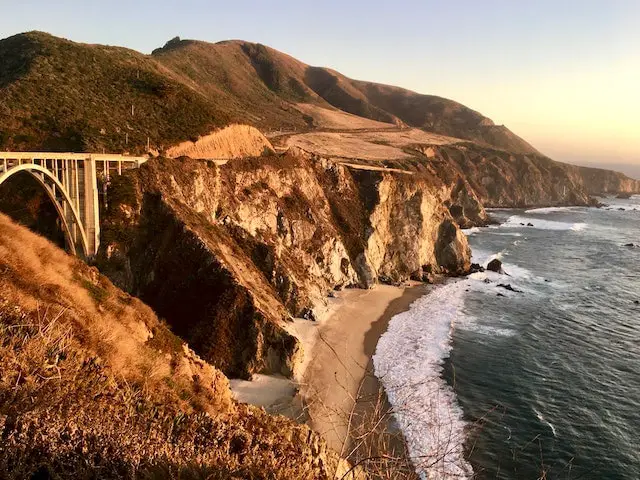 Best USA Road Trip Ideas and Routes
We've gathered some of the best USA road trip ideas and routes that will take you through some of the most scenic areas of the country. There is an amazing road trip route for everyone.
Make a Road Trip Packing List
Packing for a road trip can be daunting. On one hand, you aren't limited by TSA weight or size restrictions so you can be more loose with your packing than you could be on a flight. On the other hand, a plentiful trunk and no rules to abide by can mean lugging around unnecessary things. And, in any case, you might still forget something.
Don't worry if you do forget something! Picking up stuff on a road trip is as easy as taking an exit to a CVS, Walgreens, or Target. Believe me, even as good of a packer as I've become, and as many packing lists as my road trip planner holds, I always need so stop at some point to pick up something I forgot. But, starting with a good packing list will limit those extra stops, and extra money, brought on by poor planning.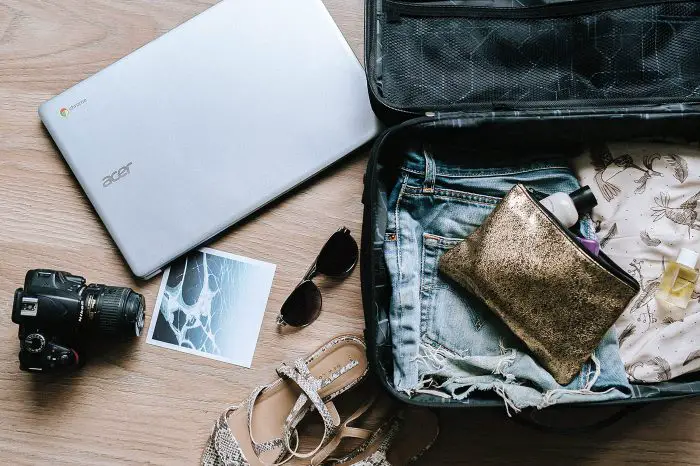 Ultimate Road Trip Packing List
Your road trip packing list should be thorough, yet concise. It should take into account how long you'll be on the road, where you'll be going, and what you'll be doing on the way, all while balancing your ultimate needs for keeping safe and smart on the road. Explore our ultimate road trip packing list for a thorough idea of what to pack for a road trip.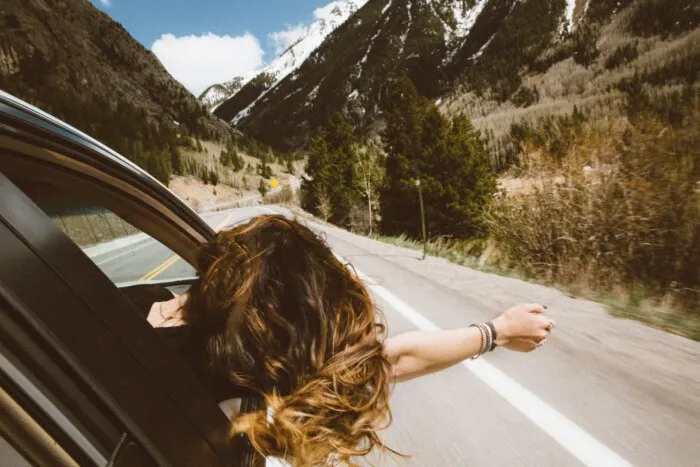 Fun Things to Pack for a Road Trip
Clean underwear. An extra set of car keys. Your drivers license. Once you have those road trip packing essentials down, there will probably still be room in your trunk for something fun. Check out our list of fun things to pack for a road trip.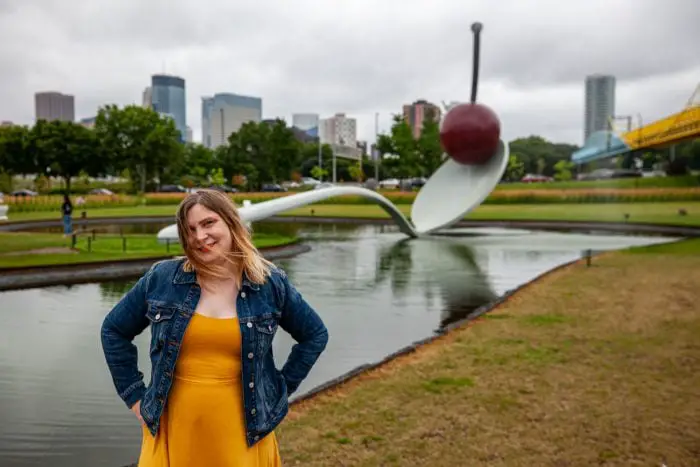 What to Wear on a Road Trip
Not sure what to pack because you aren't sure what to wear on a road trip? Peruse our recommendations for what to wear to stay comfy in the car.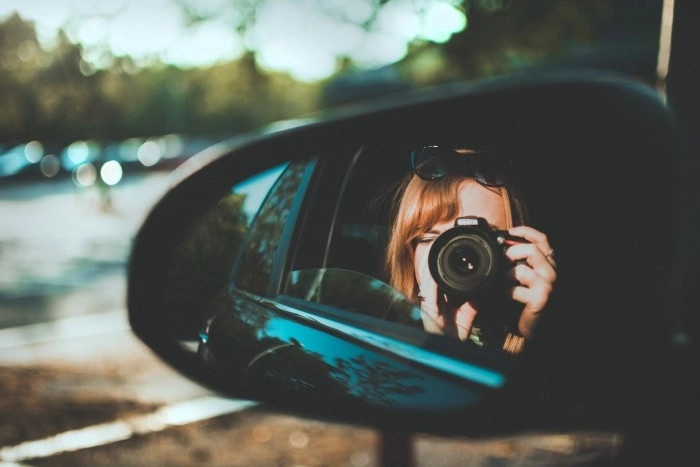 Best Road Trip Cameras
There are so many moments and memories you'll encounter on a road trip and, chances are, you'll want to capture a digital reminder of them all. A great road trip deserves great photography and the only way to get those perfect shots are with the best road trip cameras that meet your needs.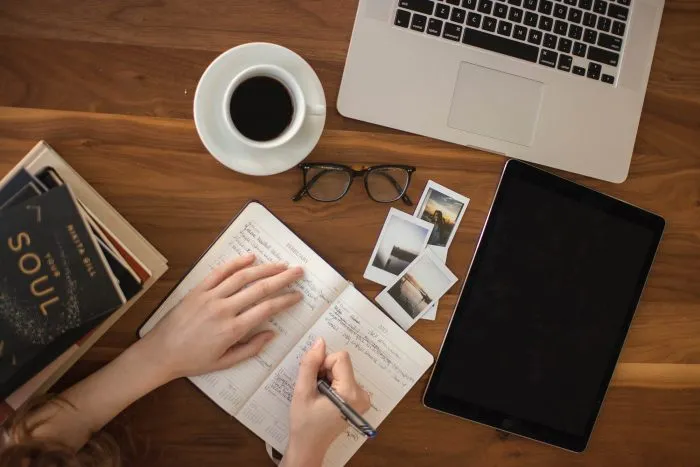 Road Trip Journals
Keeping a travel diary while on a road trip in the perfect way to memorialize your travels, archiving daily logs of what you did, what you saw, where you stayed, and what you ate.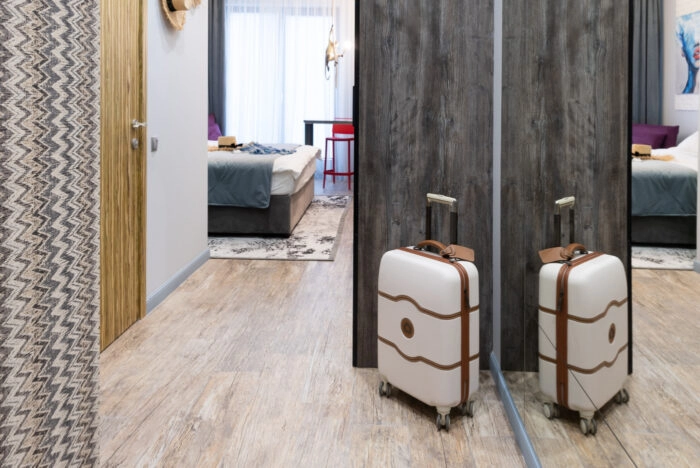 Road Trip Luggage
When packing for a road trip, you have to have something to put all your stuff in. Explore our recommendations for different types of road trip luggage and pick out the perfect bag for yourself!
Road Trip Planning Checklist
Don't miss a step in preparing for your road trip. Make sure you make a road trip checklist and to do list that outlines everything you need to do. From setting an itinerary to starting to book hotels, to remembering to lock your doors and hire a cat sitter, the more organized you are, the easier it is to plan your road trip.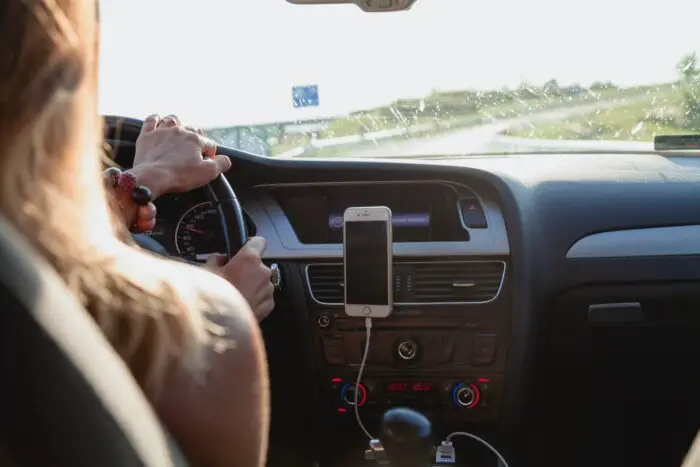 Road Trip Checklist
Overwhelmed with planning a road trip and all the things that go into pre-vacation planning? Use this road trip checklist to organize your planning and get a step-by-step guide to all the things you should be thinking about and doing to prepare to hit the road for a long car ride. Plus download the free printable PDF to always have this to do list on hand.
Set a Road Trip Budget
You should never take a road trip without first determining your budget. Budgeting is essential to informing every decision you make along the way. Are you going to stay in 5 Star hotels or roadside motels? Are you going to splurge on a bunch of big activities or stick to free sites? Are you eating at restaurants or fast food drive throughs? And just how much gas are you going to need to do everything you want to do?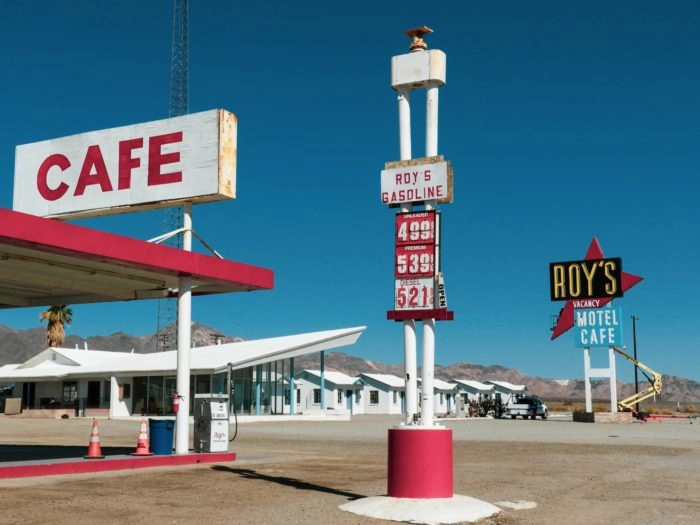 How to set a road trip budget
One of the biggest questions you might have when planning a road trip is, "how much is this going to cost me?" And it's a valid question. You might think a road trip is a cheap form of travel, and it can be, but there are also many expenses that can add up. That's why having a road trip budget is essential.
Book Your Road Trip Ahead Of Time
As you're planning your road trip route, be sure to book ahead anything that needs to be booked ahead. This includes hotels, rental cars, tours, or excursions. Some road trips call for a more relaxed approach. I've taken many where I booked nothing ahead and would just look for a hotel when I was ready to stop for the night. But this approach has also backfired, like when I pulled into a town and nothing was available so I had to keep driving. Wherever possible try to book ahead so there are no unintended surprises.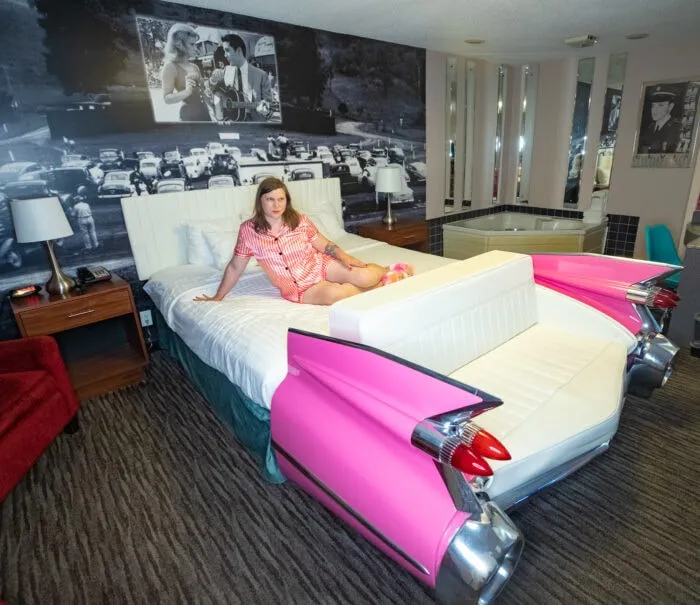 Book Road Trip Hotels
Road trips often involve staying at multiple hotels along your route. To save stress of driving around until you see a lit up Vacancy sign, book your road trip hotels ahead of time.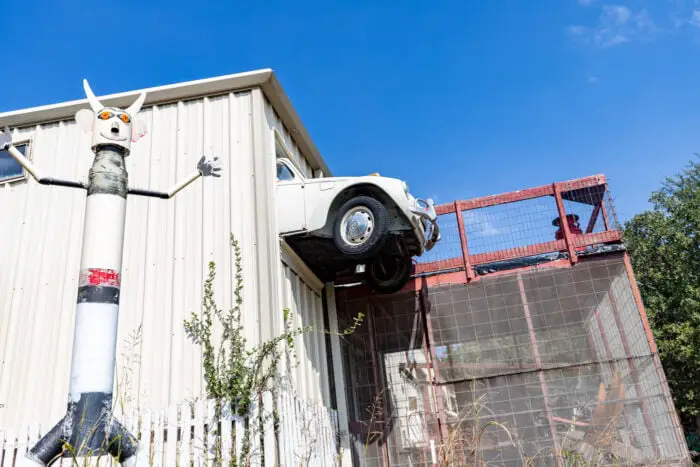 Book a Road Trip Rental Car
If you are flying in and starting your road trip in a different city or state, don't have a car, or just don't want to put the miles on your own car, renting a car for a road trip is a great option. Be sure to book ahead to make sure a car is available and ready for you.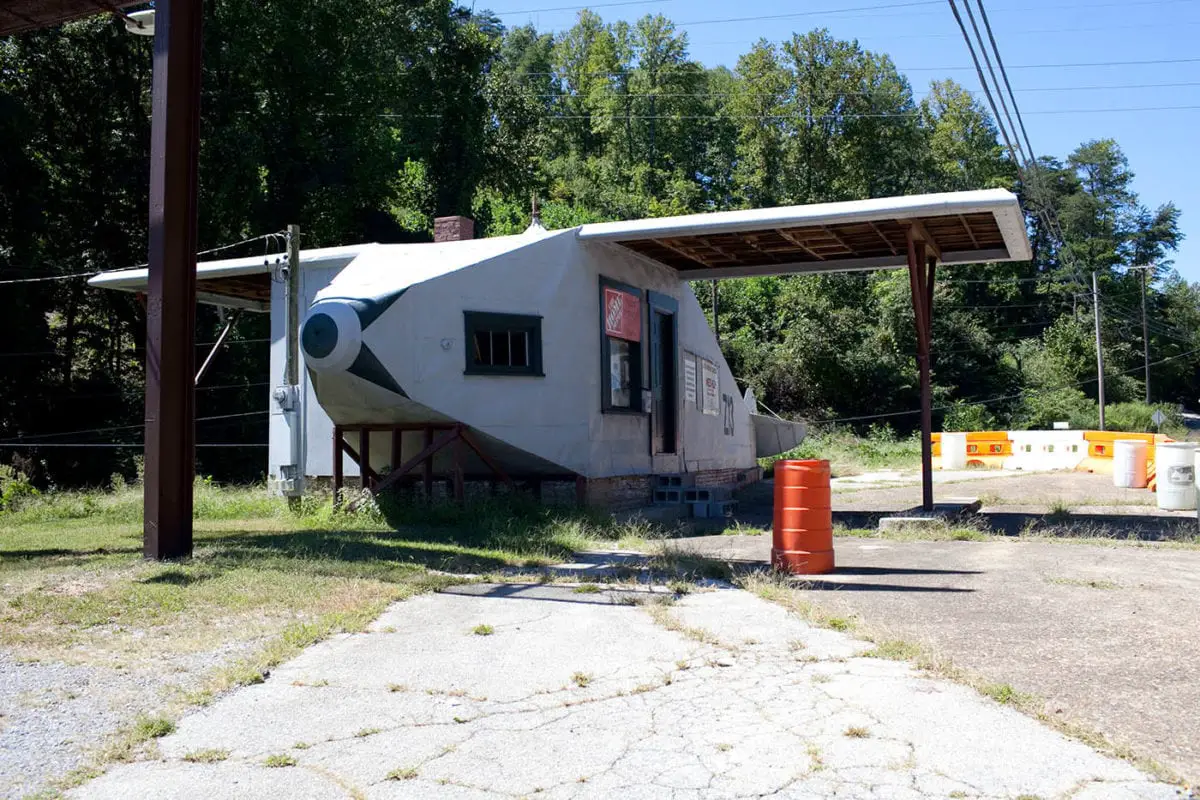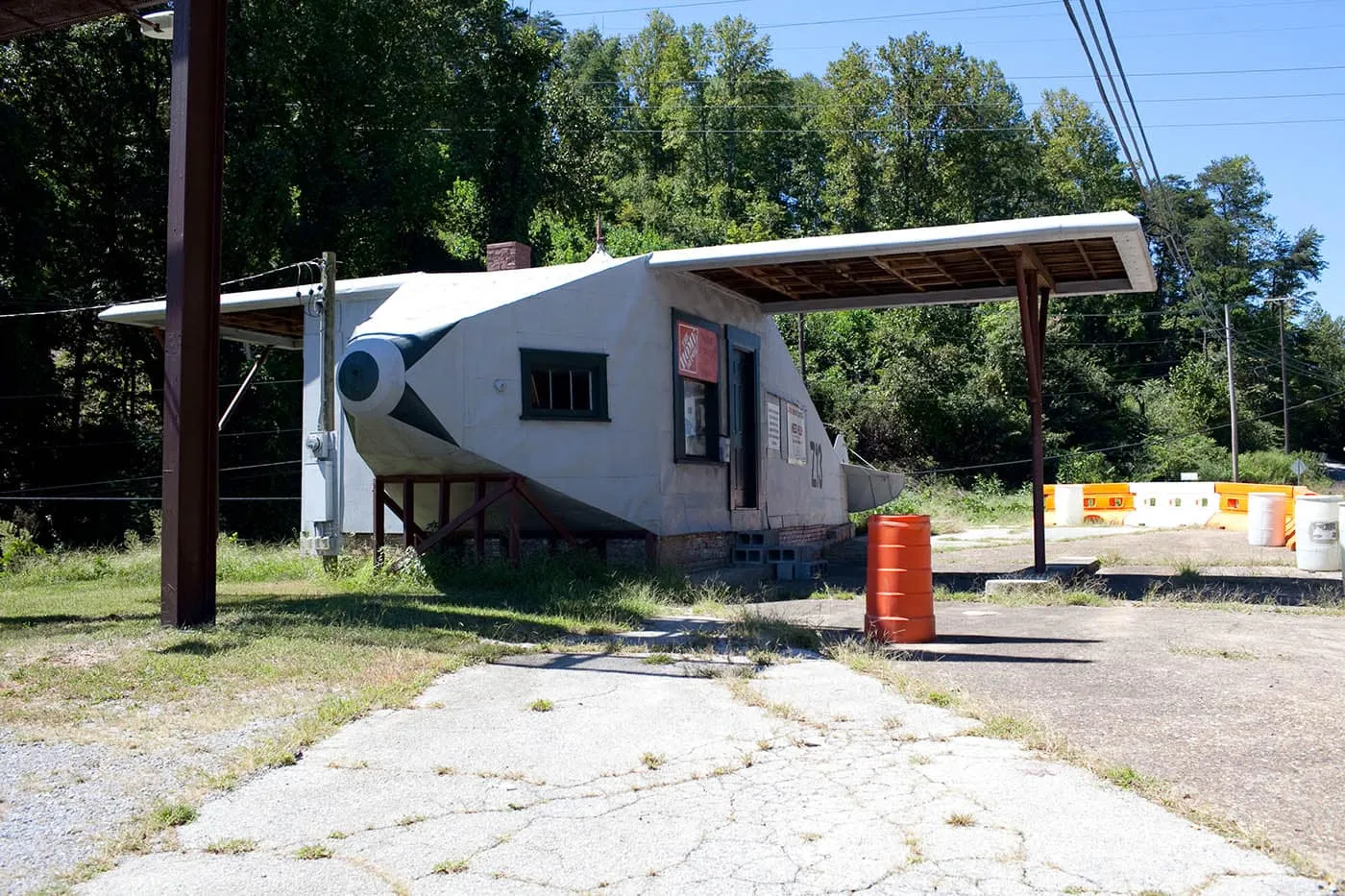 Book a Flight
Not all road trips start at home. If you are starting your road trip in a different location you might need to fly to your starting point first. Compare and book flights using a website like CheapOair.
How to Stay Entertained on a Road Trip
Whoever says that road trips are boring has never taken a road trip with me. I love spending days on end in the car and making, making tons of fun stops, and, at the end of the day, settling into a hotel bed to watch some movies on cable. But if you need a little inspiration to make your road trip even more fun, check out these road trip games, movies, and other entertainment options.
The Road Trip Journal & Activity Book
Enjoy fun games and challenges to pass the time on your next road trip and have a keepsake to look back on for years to come with this entertaining must-have for your next vacation. The Road Trip Journal & Activity Book features fun and engaging journal prompts. plus 100 activities and games to play in the car, at your hotel, or at stops along your route.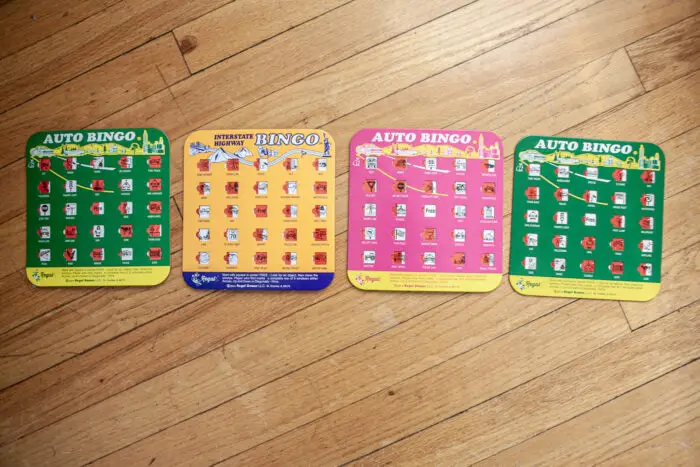 Road Trip Games
The license plate game, road sign bingo, mad libs on the road, and more! Road trip car games are necessary for long car rides. Car travel games are a  great distraction for kids and passengers of all ages to pass the time in between roadside hamburgers, motel overnights, and roadside attractions.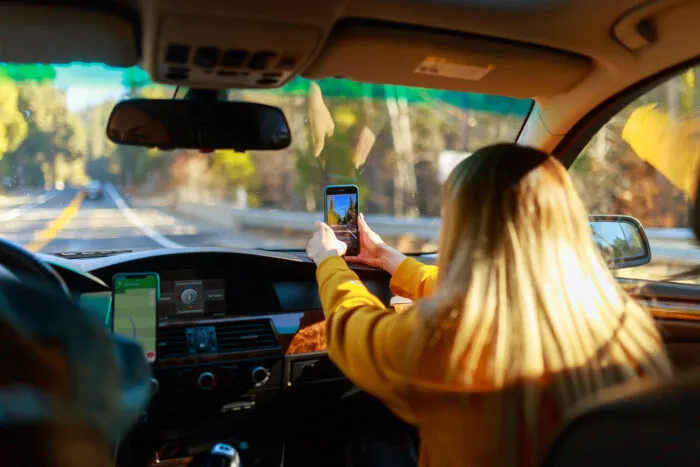 Fun Road Trip Activities for Adults
You'll be spending a lot of time in your car as you travel from point A to point B. Or even From Point A to Point Z! Whether you love games, music, or naps, these activities will make the time pass like that.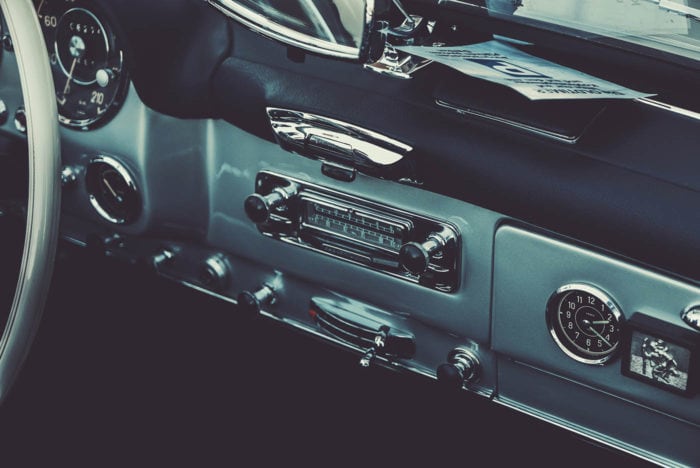 Road Trip Entertainment Ideas
Whether it's just you in the car or it is filled with kids or adults and whether you're heading an hour away or spending a week on the road, these entertainment options are sure to keep everyone in your car happy. Read on for some ideas for what to do in the car and things to bring on a road trip for entertainment.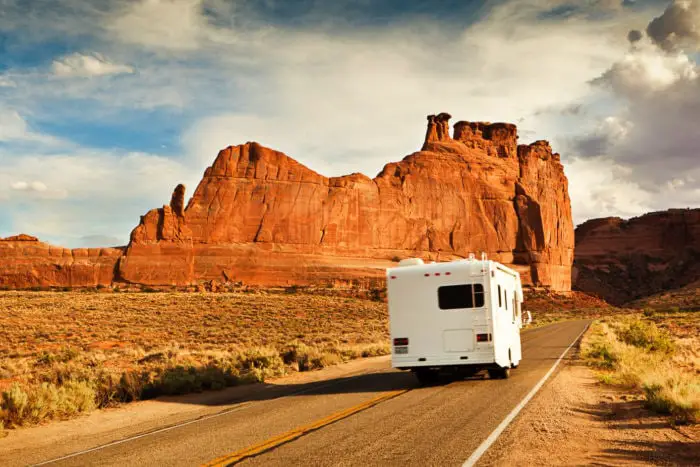 Road Trip Movies
Who doesn't love a good road trip movie? Movies that capture the thrill, the fun, and, yes, sometimes the dangers of hitting the open road. Here are some of the best road trip movies to watch tonight, films that epitomize car travel. You'll find something for everyone: comedies, dramas, family-friendly, horror, classics, and more.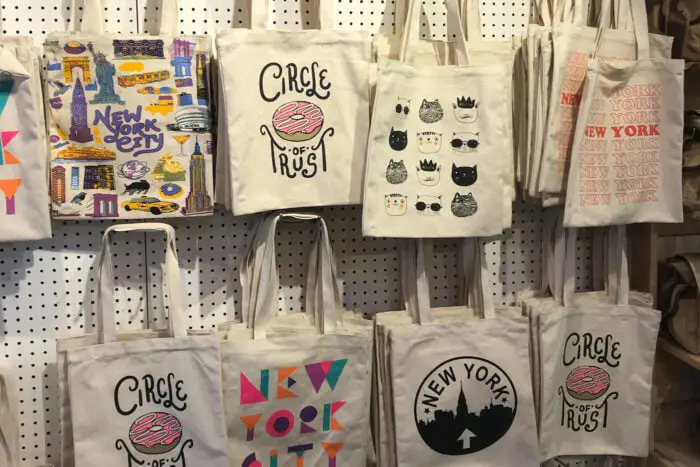 Road Trip Goodie Bags for Adults
If you want to make your travels even more fun for everyone in the car, consider putting together some road trip goodie bags for adults that provide practical and entertaining items that everyone will use.
What to Listen to on a Road Trip
The playlist on your car's radio can make or break your road trip. Take some time in your road trip planning to tune up some playlists and find the perfect soundtrack to your journey.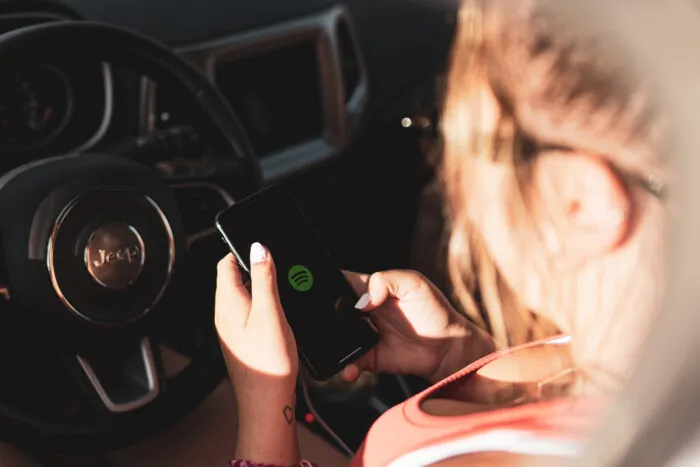 The Best Road Trip Songs to Blast in the Car (+Playlists)
We've compiled lists and playlists full of the perfect road trip songs, songs that mention driving or cars, music that is just plain fun to listen to while driving, and songs you can listen to in whichever US state you're traveling in.
What to Eat on a Road Trip
Out of all the stops you make on a road trip, stops for food are definitely among the most important! Whether you're looking for a hearty breakfast, a filling lunch, a satisfying dinner, or the perfect snack, here's your road trip planner for the best things to eat on a road trip.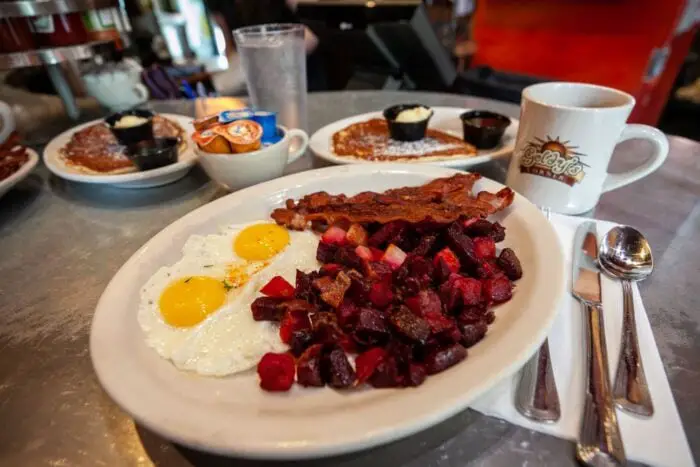 Road Trip Breakfast Ideas
A good breakfast will give you the fuel you need to get the day going and keep you satisfied as you trek on. So what are some good road trip breakfast ideas?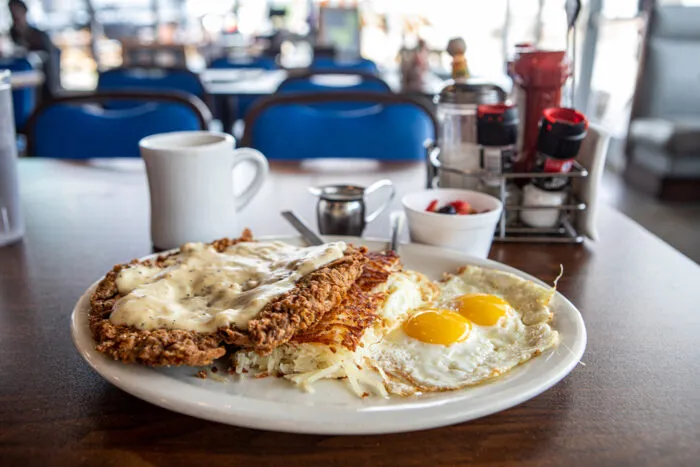 Road Trip Lunch Ideas
A good lunch will give you the fuel you need to keep going on your day's journey and keep you satisfied as you trek on. So what are some good road trip lunch ideas?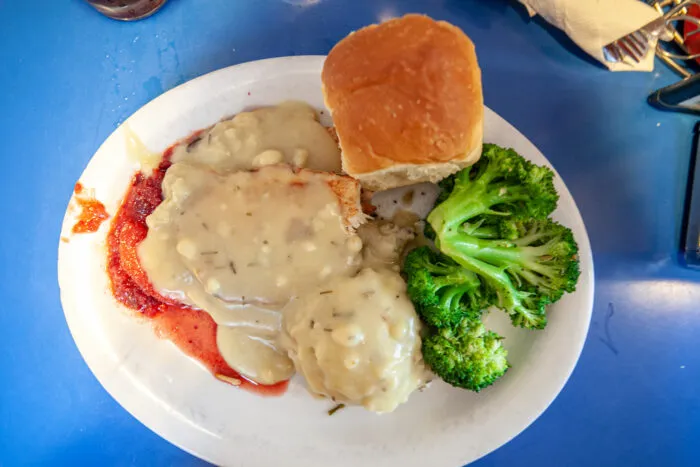 Road Trip Dinner Ideas
When you've been on the road all day, there's nothing like a good meal to top it all off. So what are some good road trip dinner ideas?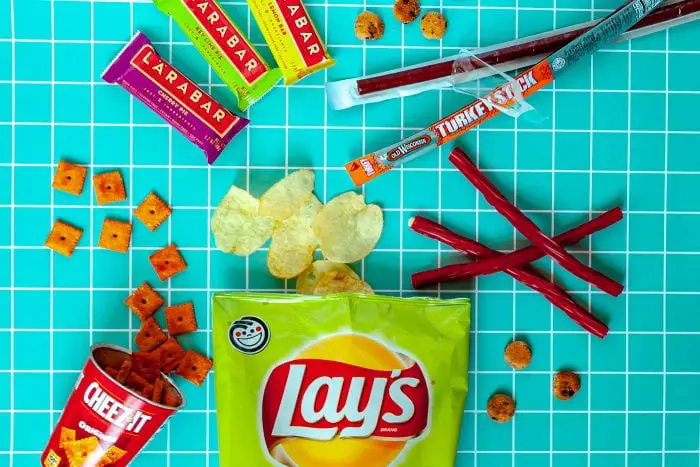 Best Junk Food Road Trip Snacks
Salty, sweet. Hot, cold. Fatty, delicious. Find the best junk food road trip snacks that you'll definitely want to pull over for.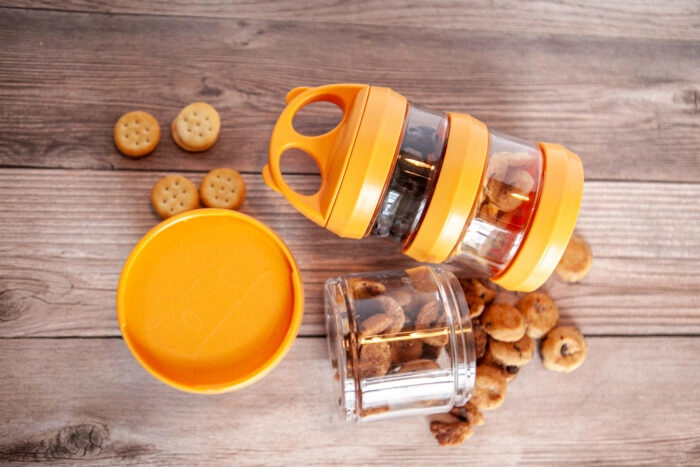 Road Trip Snack Boxes
By bringing along your own snacks you'll save money from stopping at gas stations and by divvying them up among passengers you'll save the worry of fights over the last goldfish cracker in the bag. 
Prep Your Road Trip Car
Before taking a road trip it's important to add a few things to your road trip plan: get your car checked out and make sure there is nothing wrong with it, get an oil change, fill up your tank with gas. Here are some things to consider when prepping your car for a road trip!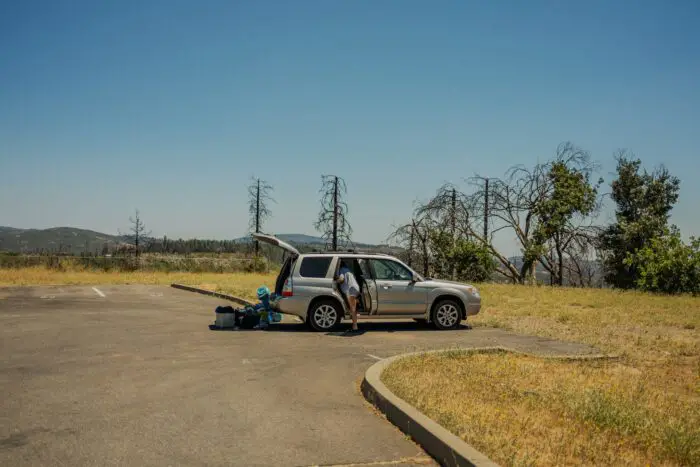 Car Organization Ideas
We've gathered some of the best options to organize the three areas of the car that need it most: the trunk, the backseat, and the front seat.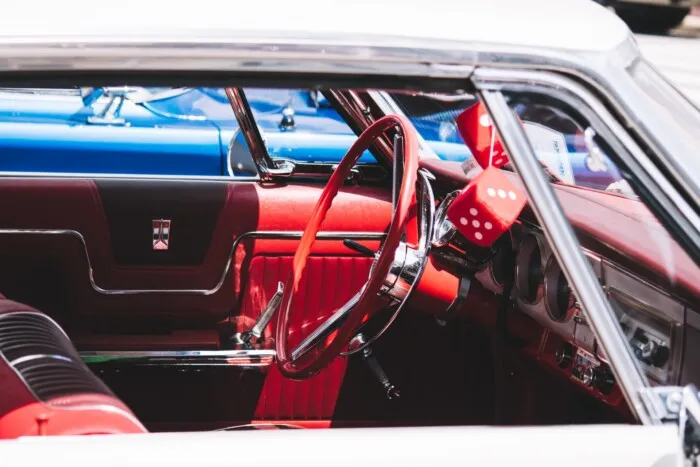 Fun Car Accessories
Amp up your road trip by decking your vehicle out with some fun car accessories that will make your car uniquely yours.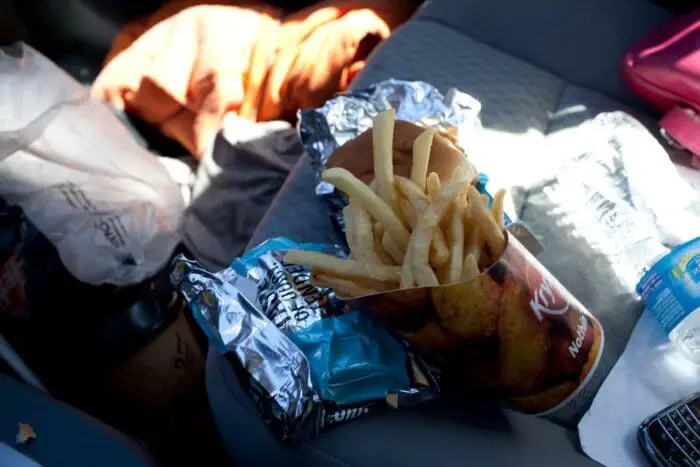 Best Trash Cans for Cars
Cars can get messy…especially on a road trip. But you can help corral that clutter by picking out one of the best trash cans for cars.
Share Your Road Trip on Social Media
If you didn't share your road trip on social media, did it really happen? Whether your channel of choice is Instagram, TikTok, Facebook, or YouTube, it's always fun to share your travels online. Here are some of our best posts with inspiration for sharing a road trip on social media.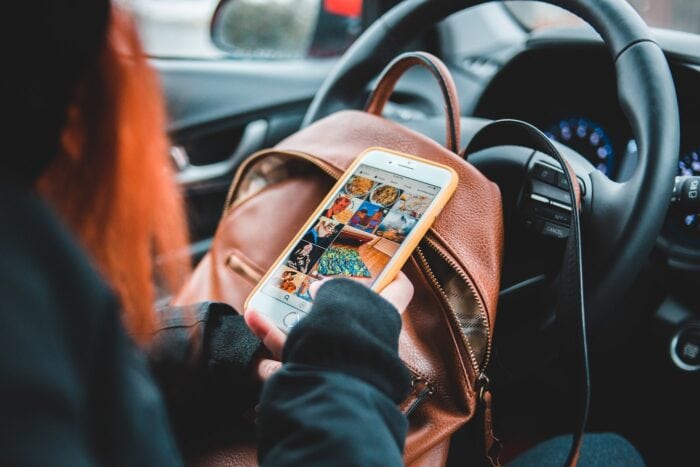 Road Trip Captions for Instagram
The perfect travel photo deserves the perfect caption. But when a picture says 1,000 words, it is sometimes hard to find the right words to describe it. That's where these road trip captions for Instagram come in.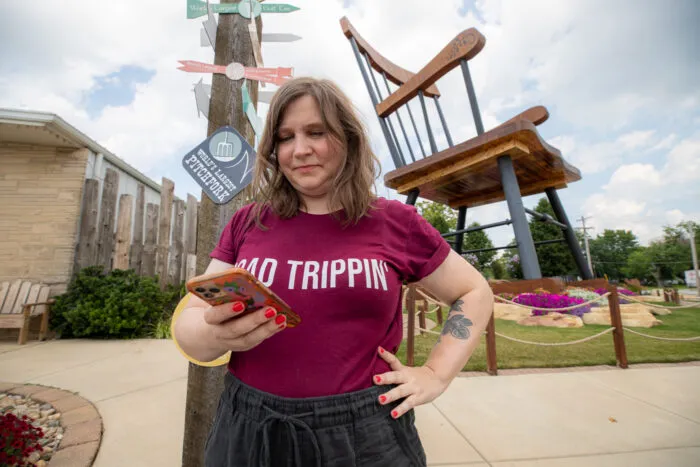 Road Trip Instagram Story Ideas
Read on for some of our best road trip Instagram story ideas, features that will enhance your stories, and plenty of road trip captions, quotes, graphics, and games you can share with your audience.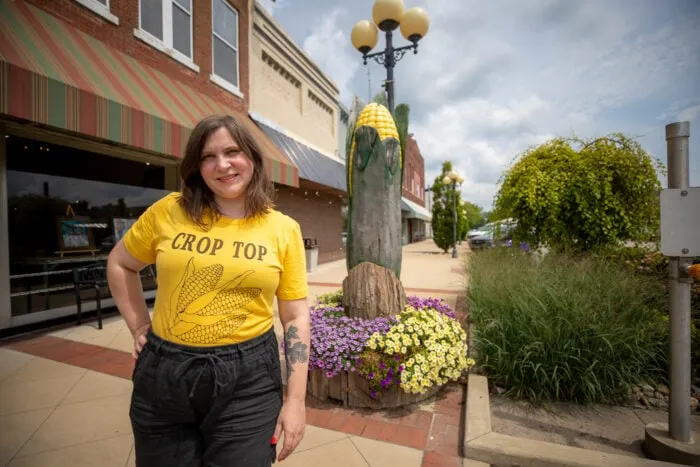 Road Trip Puns
If you  never get TIREd of making road trip puns, use these as funny Instagram captions for your travel photos or just to have a good chuckle.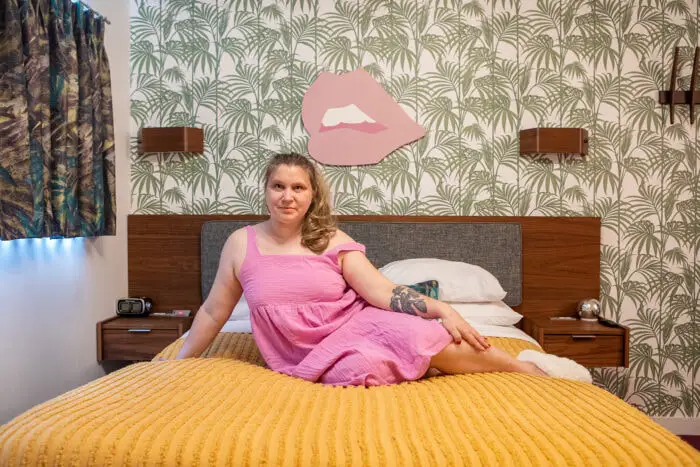 Funny Hotel Puns for Social Media
You'll have no RESERVATIONS using these funny hotel puns as Instagram captions for your travel photos or just to have a good chuckle.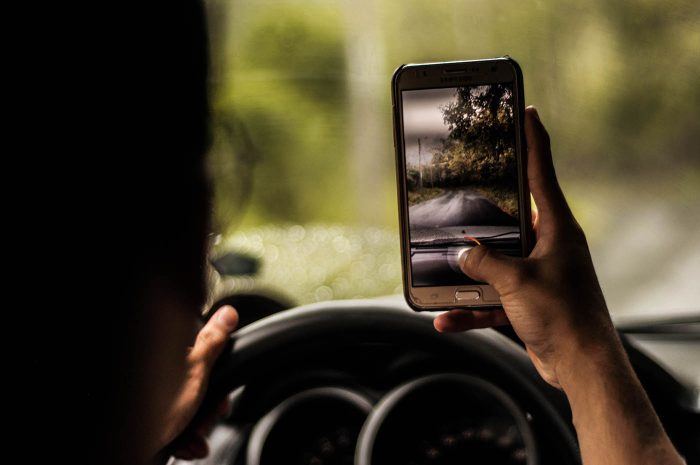 Road Trip Hashtags for Instagram
On social sites, hashtags are a way to categorize your content and get your photography in front of more eyes so others can find your images and follow your journey.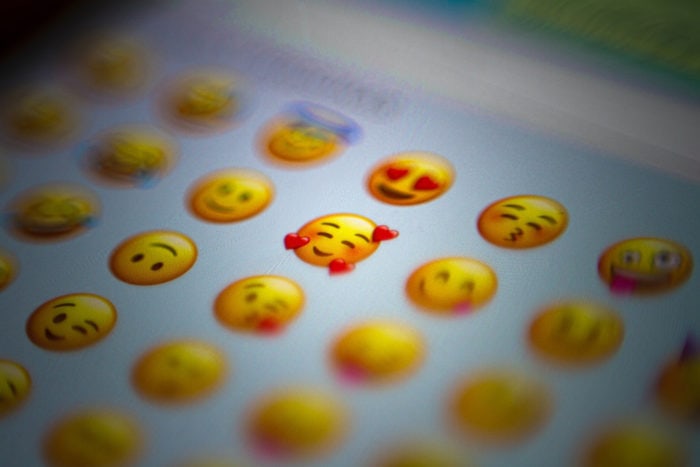 Road Trip Emoji to Use For Travel
Whether you're looking for the perfect symbol to text your friend or want to enhance your Instagram caption, here are some of the best emoji to use to describe your road trip!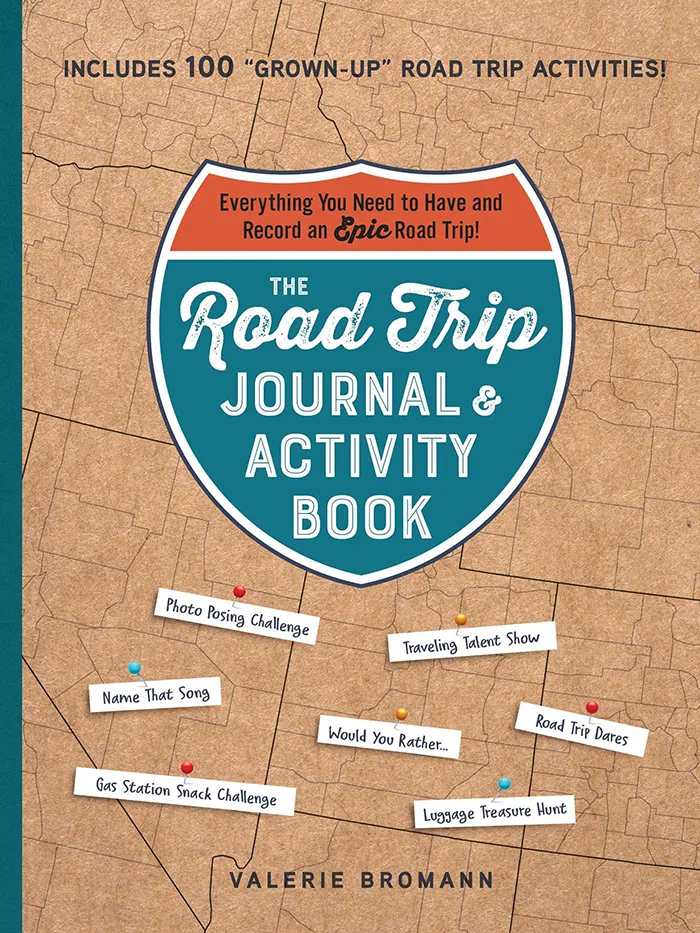 The Road Trip Journal & Activity Book
Everything You Need to Have and Record an Epic Road Trip!
Enjoy fun games and challenges to pass the time on your next road trip and have a keepsake to look back on for years to come with this entertaining must-have for your next vacation.
Pin this road trip planner to save for planning your next road trip!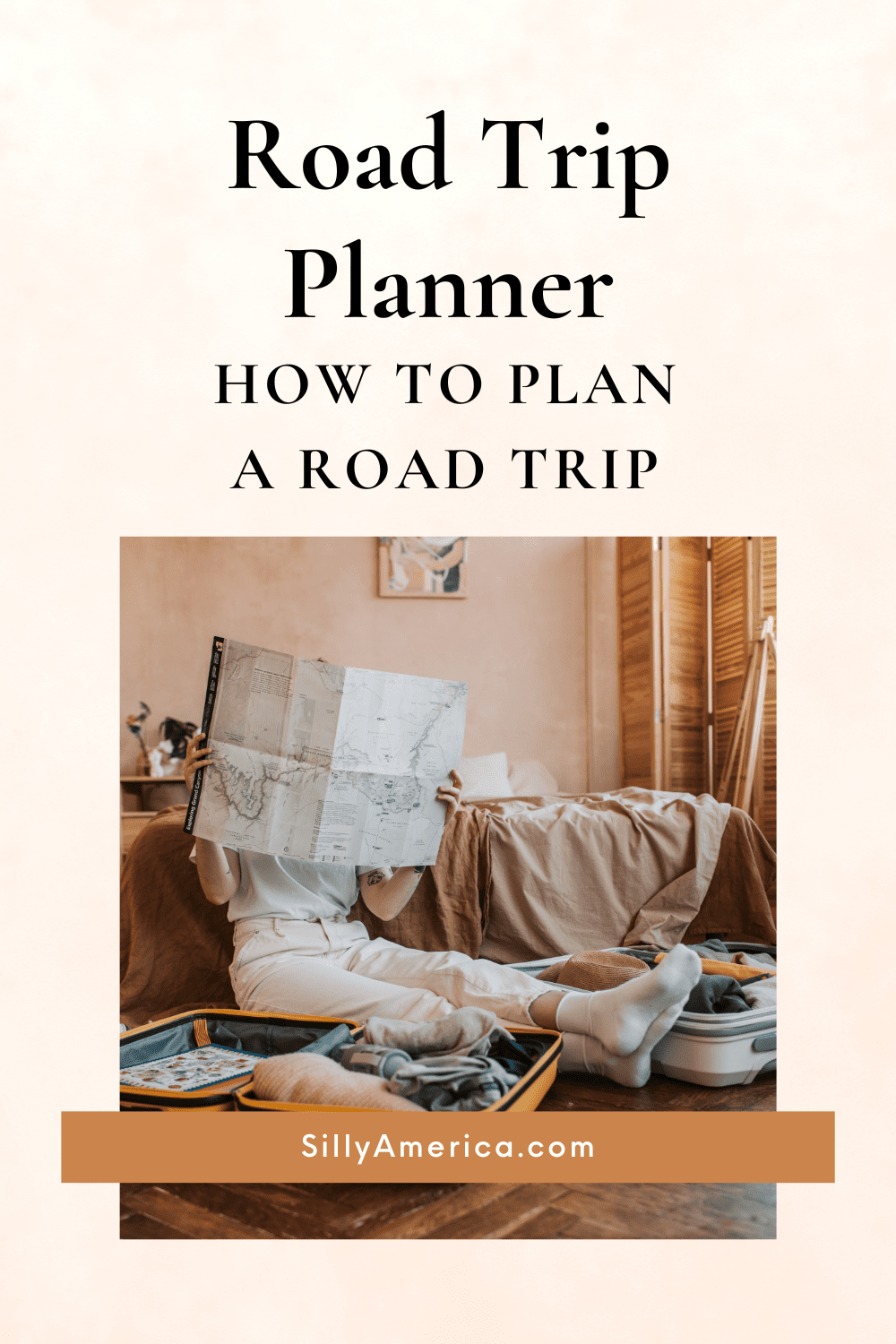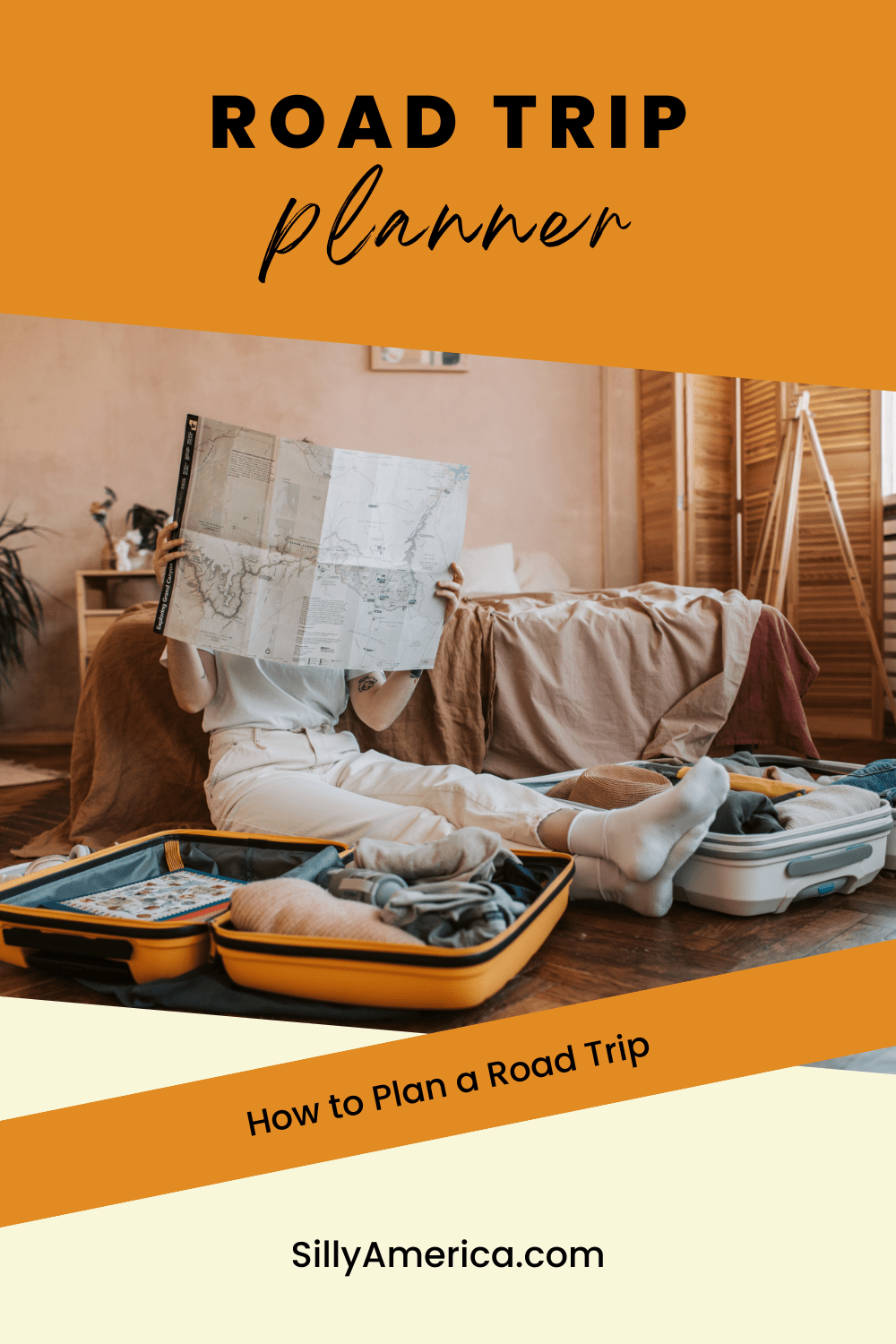 Photo by Vlada Karpovich via Pexels