This post contains affiliate links from which we will make a commission from your clicks and/or purchases.
Are you planning to hit the road, get in your car, and take the adventure of a lifetime? Whether you're driving across the country or across the state, whether you plan to hit all the National Parks or all the world's largest things, planning a road trip can be a fun, but difficult, process. But don't worry, if you're stuck, this road trip planner will help! Here are our best tips tips to help you plan your next road trip!
Road Trip Planning Tips
1. Research, Research, Research!
While I would love to say that every roadside attraction I come across is something I've just happened to stumble upon on my own, that is very rarely the case. Some might think that the best way to travel is to just hop in your car and see where the wind takes you. While that is definitely a great way to see the world, if you're like me and want to see it all, you don't want to take any chances. Why risk missing seeing something amazing? I always research my road trips ahead of time. I search the web for food, sites, and roadside attractions on my route and use guidebooks to plan out my journey.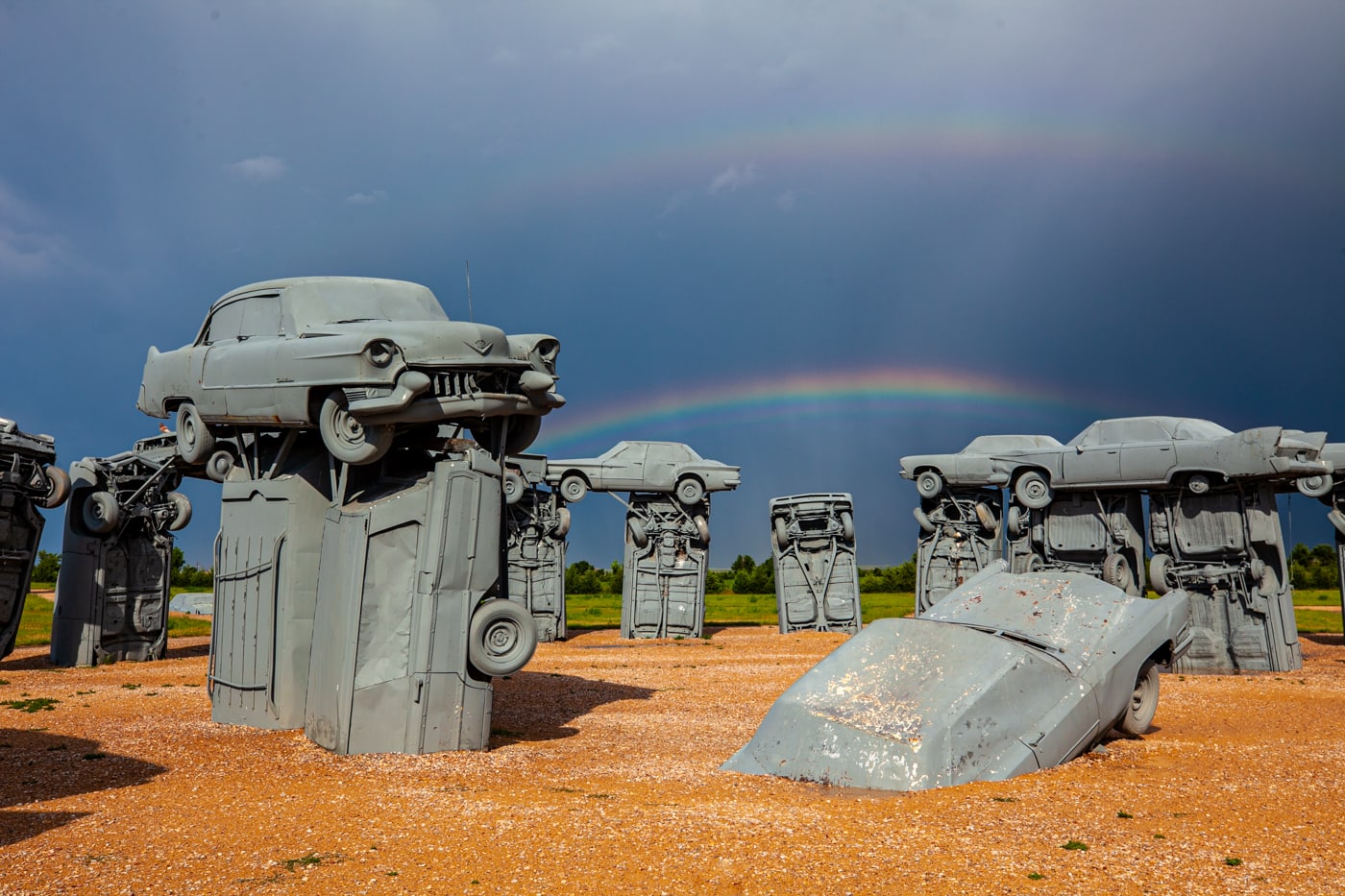 2. Plan for everything, but realize that you probably will not make it.
When planning, I first like to map out a road trip route and then plot out the locations of anything and everything I am interested in seeing along the way. This often includes stops that are miles from the highway, multiple lunch spots in a single city, and lengthy museum visits I might not have time for. By the time I have a game plan, I often have enough attractions plotted to fill a month-long road trip… even if I only a weekend.
While I am often surprised at just how many sites I can pack into a day, it's more often not surprising at all that I just can't do it all.
With this knowledge you might be tempted to plan for less. But why? While it may seem that mapping out everything gives you too ridged of a schedule, it actually allows you to be more flexible in your route. You can decide on the fly which stops you want to make and just how much you have time for. Knowing all of the possible stops, you can travel at your (and your travel companions') whims to see as much or as little as your mood (or general level of craziness) calls for.
3. Map out your road trip online…and on paper.
This is how I plan my road trips: First I research. Then I map out everything humanly possible that I want to visit on an online map program. I like creating a map in Google Maps so I can save it for reference. You can also post markers with different icons and colors for different types of stops so you can immediately see what is a restaurant or museum versus a roadside attraction or hotel. I also usually make a special marker for the end destination (if there happens to be one). Once everything is mapped out I can see everything I want to se and where it lies in relation to my route. I then take a look at my road trip map and weed out things I know for sure aren't in the area I will be traveling through.
You may be tempted to stop there. But the best next step is to buy a paper map. I then take the same items that are still left on my electronic map and mark them out using different colored markers. This time I use different colors for things based on my interest or the length of time it would take to see. Using a paper map allows you to catch what your electronic map missed since you now have something ten times as large. It is easier to get a broad perspective of where things lie. Plus, you then have a great resource to take along on the road with you!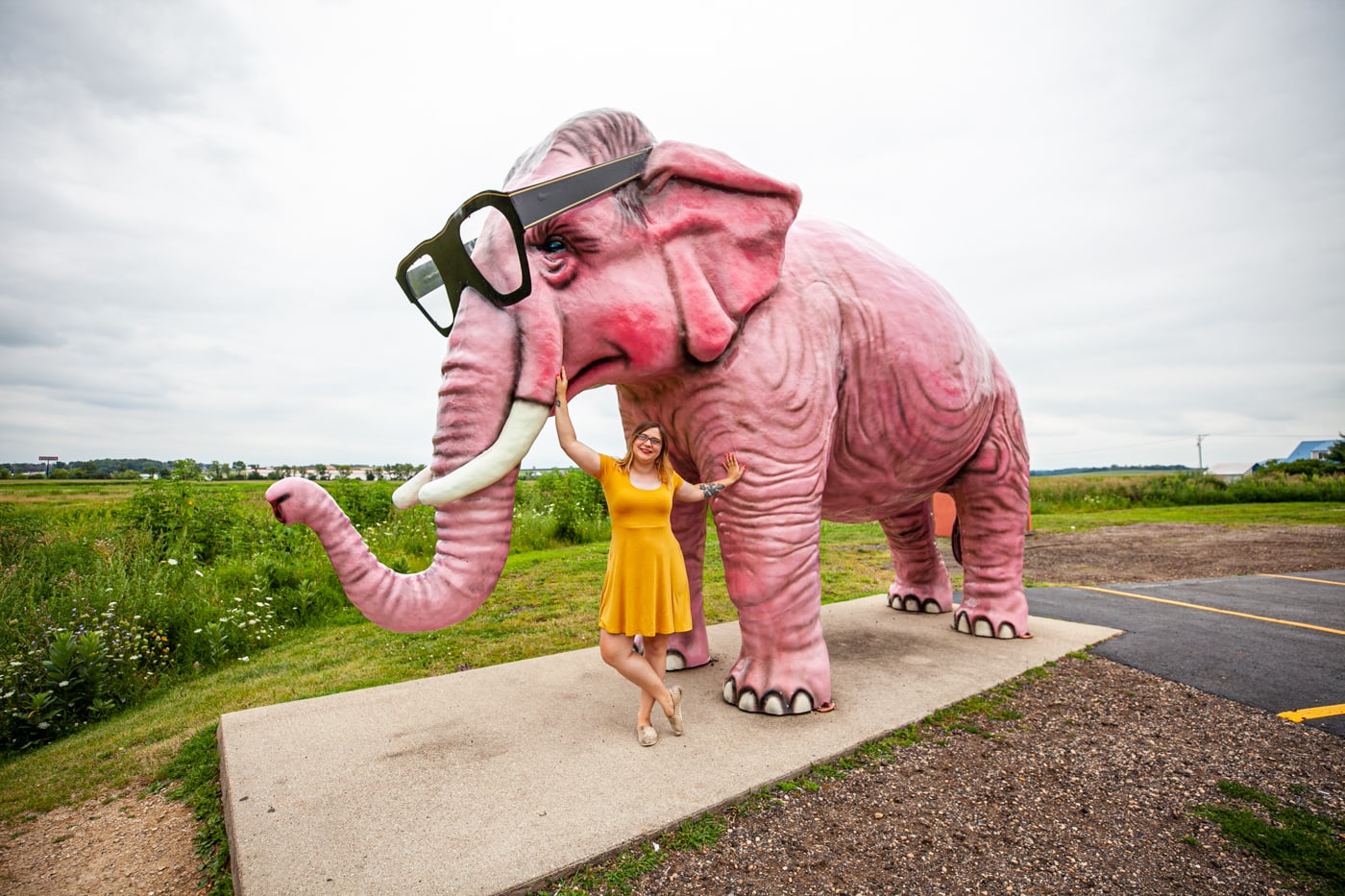 4. Have a plan, but plan to go off route.
So you have taken all of this time to research your road trip route, planned attractions you just have to see, and found the best burgers in your destination. You now know exactly what you want to do on yo0ur road trip. So you should do exactly that, right?
Not always. Even the best road trip planner should always leave room to go off route.
So if you see something tall that catches your eye, or notice a billboard or 50 advertising something that sparks your interest, or come across a historical road marker, or smell something delicious wafting from a nearby restaurant, by all means go! You might be disappointed but you might be pleasantly surprised! Don't be afraid to follow your instincts and desires. They don't call it the open road for nothing!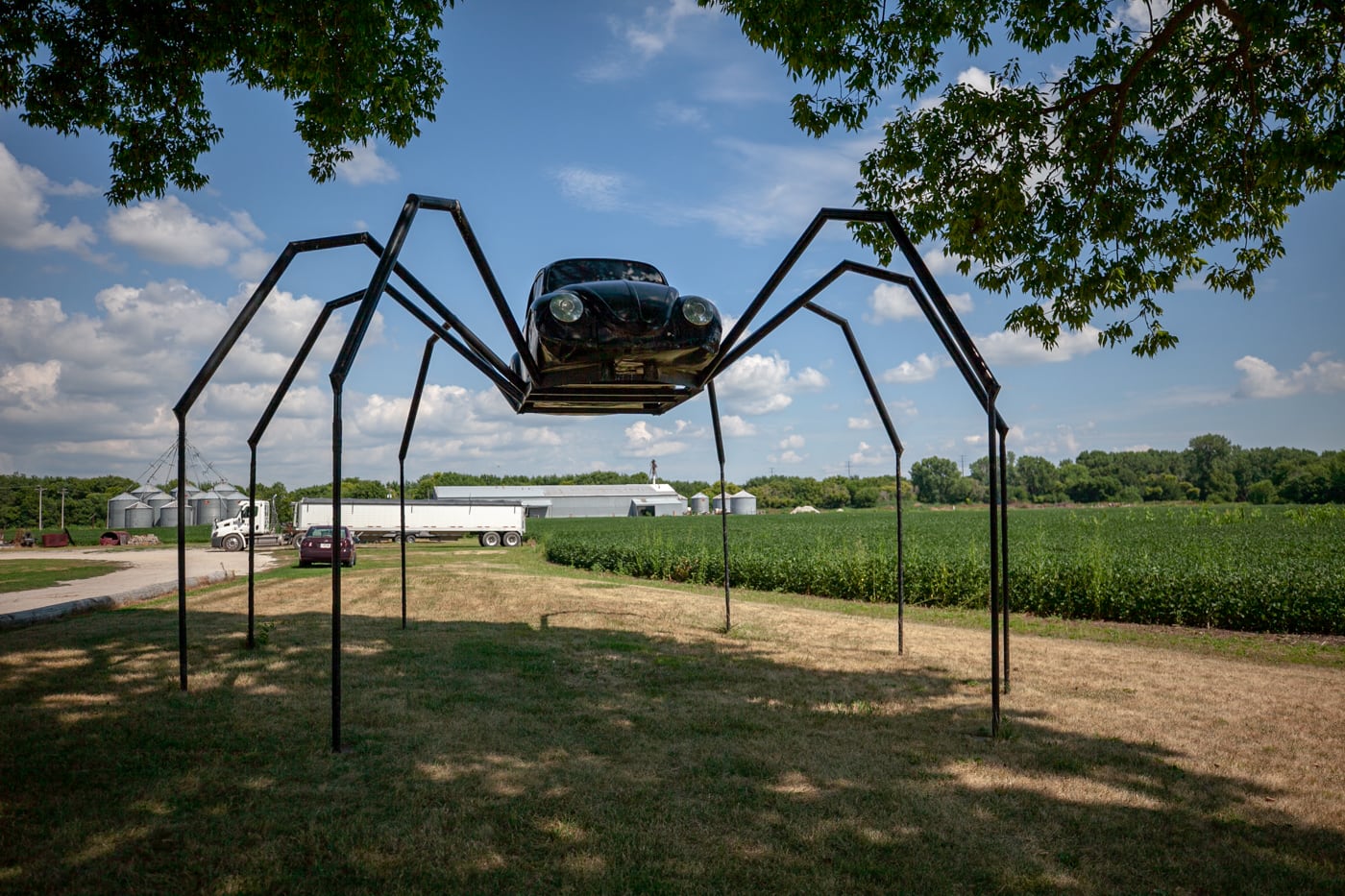 5. Respect your travel buddies!
I will admit it. Sometimes I totally and completely wear out my friends on road trips. I tend to forget that not everyone is as gung ho about seeing every inch of the planet (and every world's largest thing) as I am. And sometimes my travel companions just aren't quite as enthralled by seeing yet another giant fiberglass cow.
Your traveling buddies should always be respected. I always pack up my car with snacks and drinks that we can share, let everyone have a chance to hook up their own Spotify playlist, and make stops for bathroom breaks and food when requested. Happy carmates make for a much happier road trip!
6. Ignore your GPS when you feel confident.
The GPS on my phone has been a lifesaver when it comes to traveling. Despite being an avid driver/walker I have absolutely no sense of direction. None. I get lost going to the grocery store let alone across the state! So my GPS is very good at getting me where I want to go…to a degree. A GPS doesn't know the difference between a gravel road and a paved one. And every once in a while will tell you to turn you into a river. Or take you off a highway just to get right back on. And while sometimes the road less traveled is the best one to take, sometimes it is not. So use common sense while on the road if, say, you'd rather drive on a lit path than in pitch black.
7. Always have plenty of gas.
Sometimes you do want to take that road less traveled. The paved road. The unlit path. The beautifully scenic route that takes you mile upon mile with not a soul in site. All can be amazing times, as long as you are prepared and have enough gas to get you from point a to point b. That beautiful isolated route might not be so pretty if you're stranded.
While traveling I am often in a hurry to get from place to place in a small amount of time, but I always take frequent stops for gas. Because you just never know.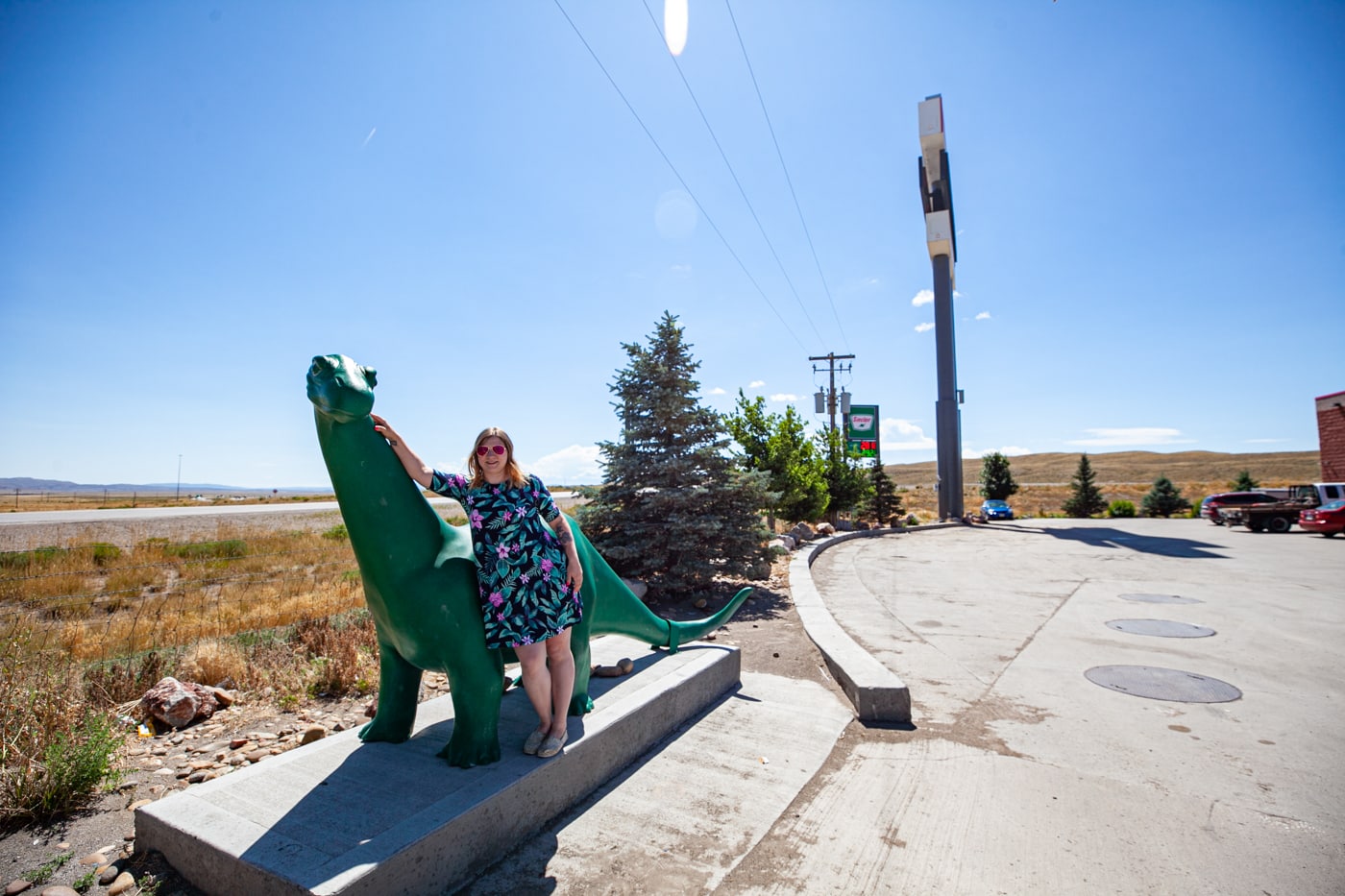 8. Eat locally and tread lightly!
I am a huge proponent of eating local while on the road. While it is tempting to grab something at a big chain, I always try to go somewhere new. Eating local not only means that you can try something that is a specialty to the area or something you might not have had before, but you're also supporting the economy in the place you're visiting.
It is also important to tread lightly while traveling. When possible, ditch your car and take public transportation and walk. Don't litter. Don't damage property. Walk on sculpted paths and not the grass. Bring a reusable coffee cup and water bottle. In general, just respect the country.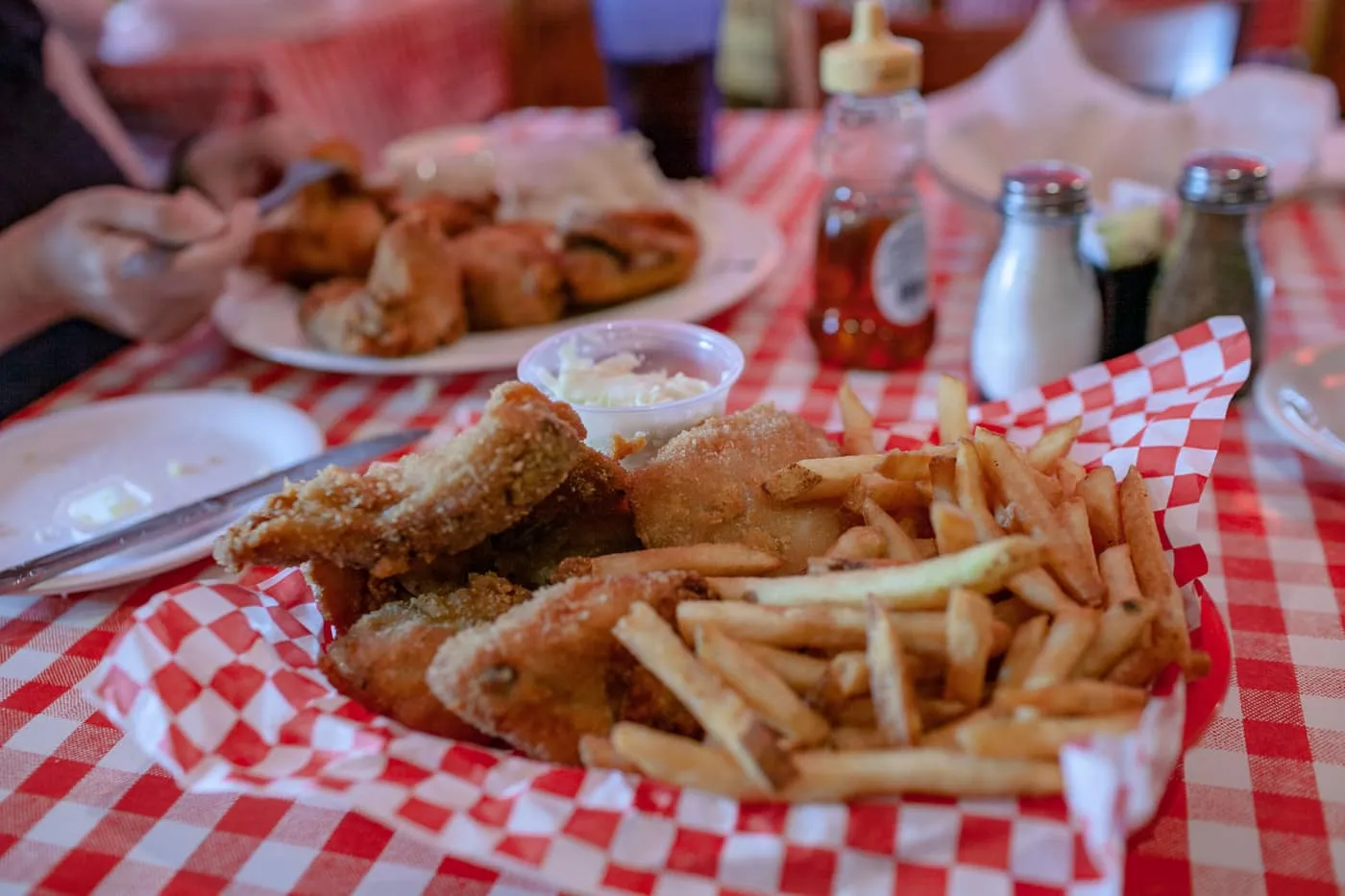 9. Be Safe!
There are many times while traveling when the situation just doesn't seem right. Maybe the attraction you want to see if in a sketchy neighborhood or at the top of a hill in the middle of the night. Use caution. If it doesn't seem safe to leave your car or keep going forward, don't.
I know I earlier said to respect your car mates, but sometimes the driver's needs are much more important. Don't be afraid to keep the music blasting while your friends are trying to sleep. Keeping the driver awake is much more important! And if you are too tired to drive, pull over or switch drivers!
Just use caution and be safe — you want to make sure to make it to your next adventure!
10. Remember that you only live once…but also remember that there's always next time!
Just say yes to travel! Life is short, so don't let opportunities pass you by! Don't regret not taking a trip, just gogogo! At the same time, don't think that you have to pack everything in to one road trip. Just breath, relax, and never forget that there is always next time.
Enjoy your next road trip!
For more road trip essentials checkout our ultimate road trip packing list and recommendations for must-have road trip luggage.
Pin this Road Trip Planner for later: