Dinner is served! They say that breakfast is the most important meal of the day, but when you've been on the road all day, there's nothing like a good meal to top it all off. So what are some good road trip dinner ideas?
The biggest different between a road trip dinner and a road trip lunch is that at dinnertime you're usually ending your day, while at lunch you are right in the middle of it. This can often mean one of three different scenarios. One, you arrive at your night's accommodation much later than anticipated and you just need something, anything, to eat before crashing for the night. Two, you have a hotel room, AirBNB, or campsite to eat at instead of going out. Or, three, you've actually budgeted time into your itinerary to enjoy a good dinner in the wild. I've lived all three of those scenarios, and my road trip dinner style switches on the daily.
Dinner time is also a good time to try one of those rich local delicacies, like chicken fried steak or a Chicago-style deep dish pizza, that might seem too heavy in the middle of the day when you have a long drive in the car ahead. After dinner on a road trip, you usually just have a hotel bed and cable TV movies to look forward to. So you can get away with eating a heavier meal than you might want earlier in the day.
At the end of the day, there is no wrong option for what to eat for a road trip dinner. Whether it's late at night and you want grab and go fast food on the way to check into your hotel, want to try out a local delicacy at a diner or restaurant, want to order in for dinner in bed, or prefer to save money and time by packing make ahead dinners in the cooler or cooking at your AirBNB, the best road trip dinner is the one you're eating tonight.
So what are your options? Read on for some of our favorite road trip dinner ideas.
Road Trip Dinner Ideas
24-Hour Diner Dinner
Diners make great stops for a road trip dinner. With expansive menus that offer a variety of options, they can't be beat. Double cheeseburgers dripping with sautéed mushrooms and Swiss cheese. Open-faced hot turkey sandwiches doused in gravy. A good old-fashioned slice of meatloaf with mashed potatoes and peas. Breakfast served all day favorites like waffles, huevos rancheros, or biscuits and gravy. With filling meals and a local ambiance, diners make the perfect place to stop for dinner on the road. And, often, a local specialty, like chicken fried steak, green chili cheeseburgers, or rocky mountain oysters are featured on the menu. Plus, many diners are open 24-hours a day, so you can get dinner whether you arrive at your destination at 5pm or midnight.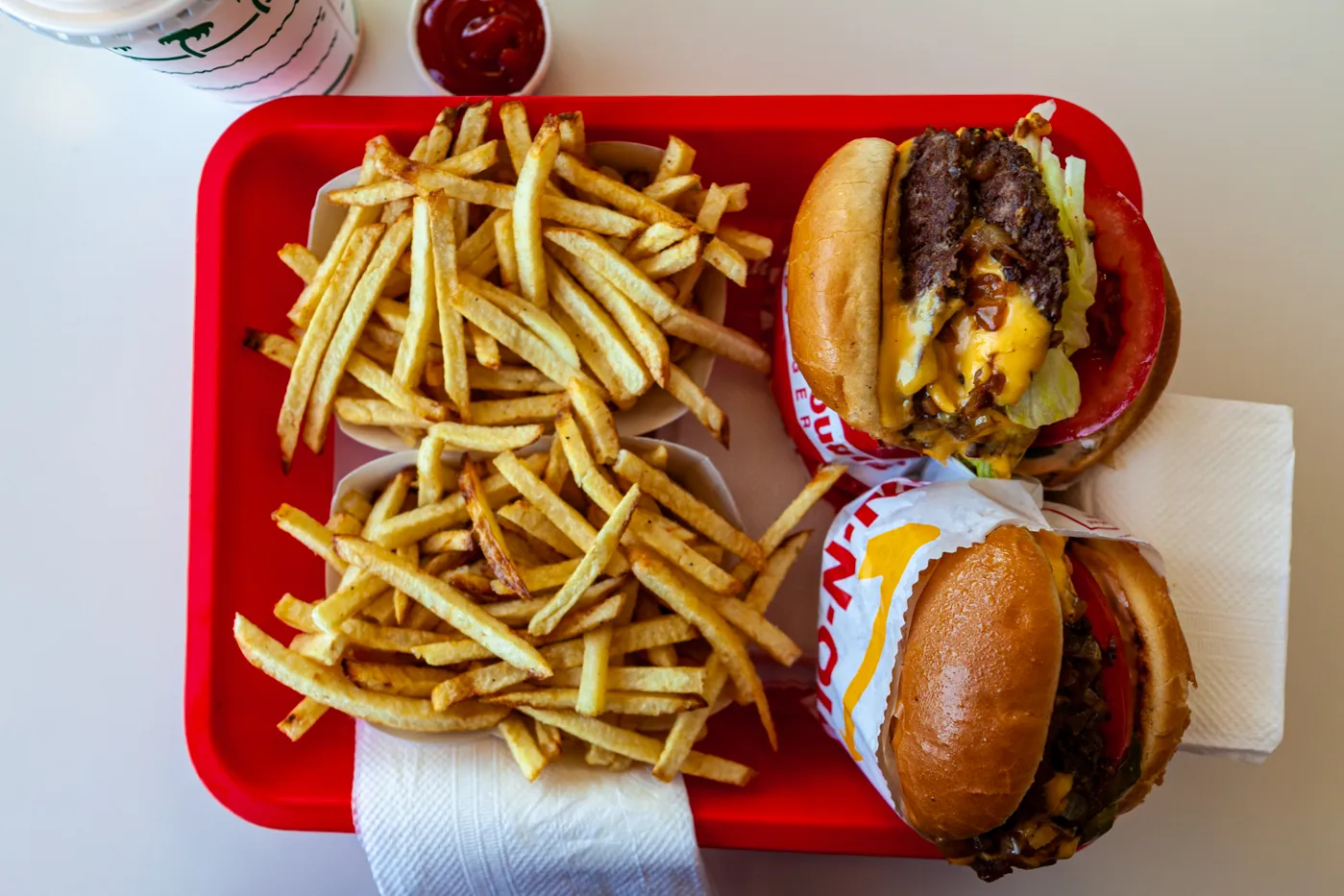 Fast Food Dinner
The most convenient meals to have on a road trip are those you can eat without ever leaving your car. That's why drive-throughs are a popular choice when choosing a road trip dinner. Get a ten-piece chicken nugget, a fried chicken basket, a double burger smothered in sauce, or a bean and cheese burrito. Drive through dinners from a fast food restaurant are convenient, cheap, and delicious. Many are open late, if not 24-hours a day, so they make easy stops for dinner no matter what time dinner is served. You can eat inside, go through the drive through and eat in your car, or take your to go bags back to your hotel room.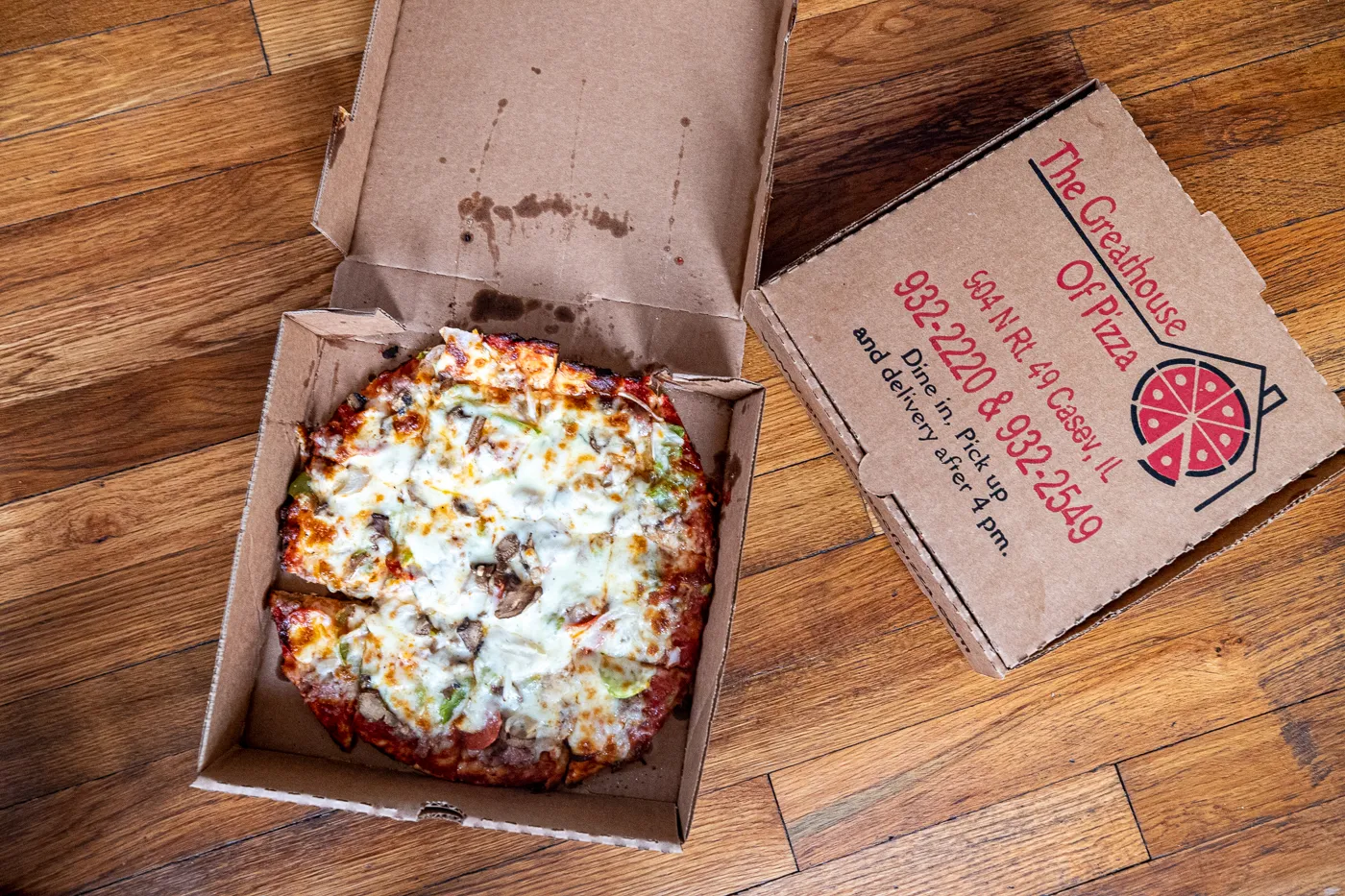 Pizzeria Dinner
Pizzerias are one of my favorite stops for a good road trip dinner. One of the best things about stopping for a pizza is that they vary so much depending on where you are in the country. You can try deep dish in Chicago, thick Detroit slices, floppy New York triangles, or cracker crisp St. Louis pies. A lot of places also have specialty toppings making every order you try unique! Eat at the pizzeria for a good night in a new-to-you town. Or, do like I often do, and order a pizza to go. I love ending my night with a hot loaded pizza and movie in bed at my hotel room.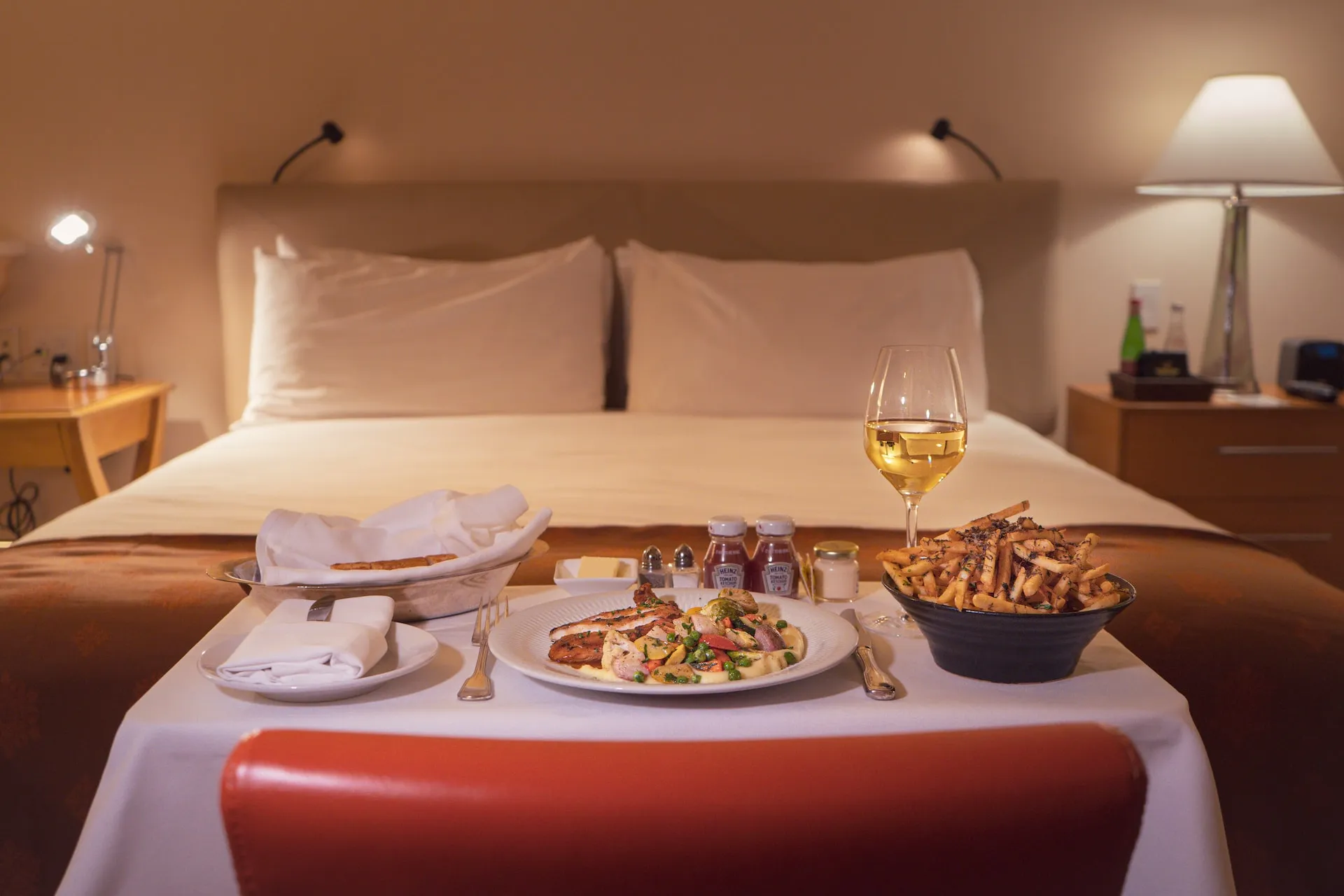 Room Service
Sometimes after a long day, or week, of driving, you just want to splurge on the most convenient road trip dinner possible. And what is more convenient than having someone bring dinner right to your room? If you're staying in a nicer hotel that offers room service, consider staying in and ordering in.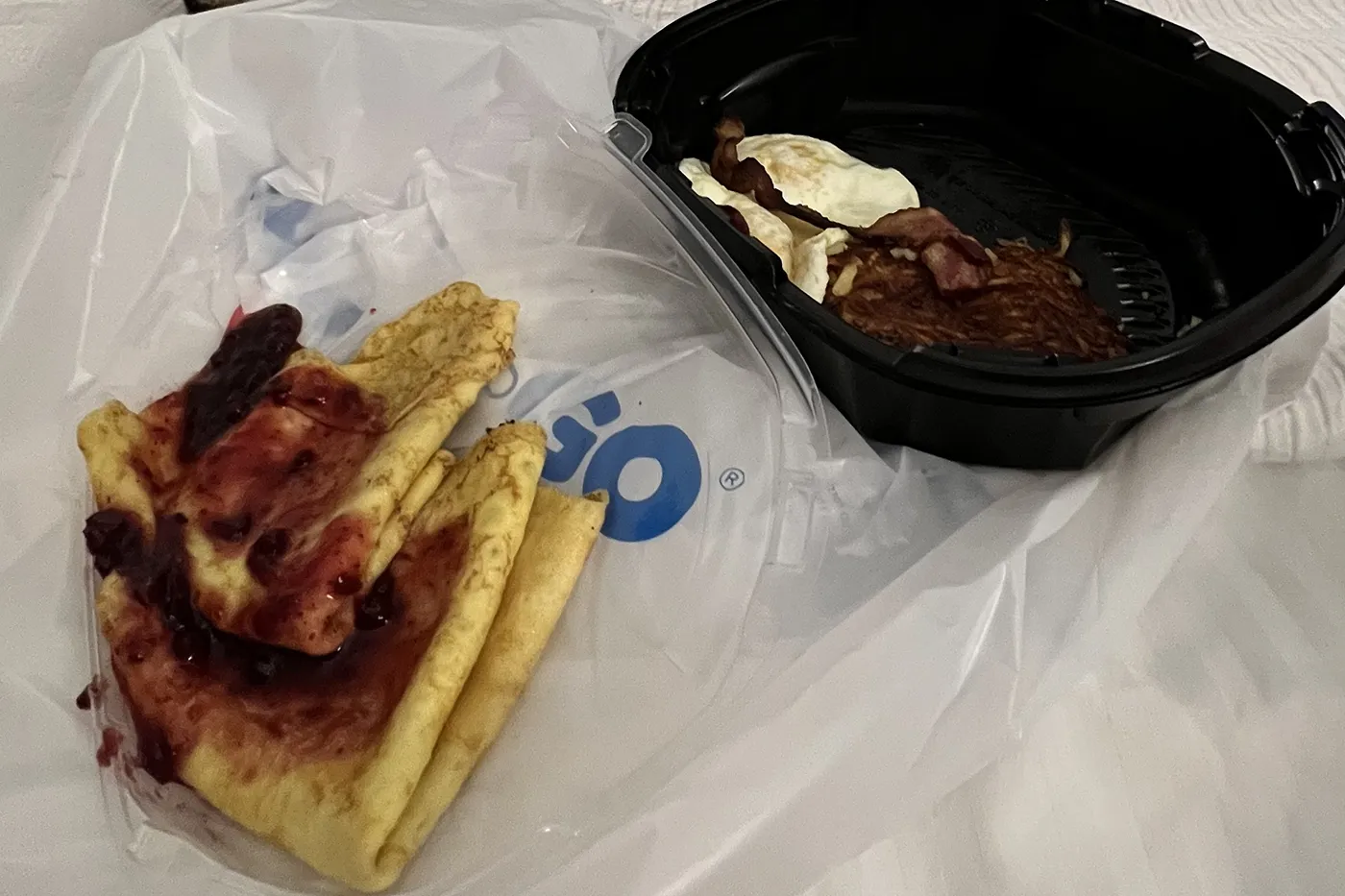 Takeout Dinner
Anywhere that delivers will deliver to a hotel. So if you've settled into your hotel for the night, aren't feeling the room service options (or are staying an a Holiday Inn or Motel 6), or just don't feel like getting into the car one more time, order takeout. Look for something that looks good on Grubhub, Uber Eats, or DoorDash and get it delivered straight to your hotel. Don't take off your pants and get too comfy just yet though, you'll probably have to go pick it up in the lobby. But going down to the lobby is way more convenient than driving literally anywhere. Plus, there are so many options for takeout now that you can order a tried and true favorite or try something new and local without having to deal with driving, parking, or crowds.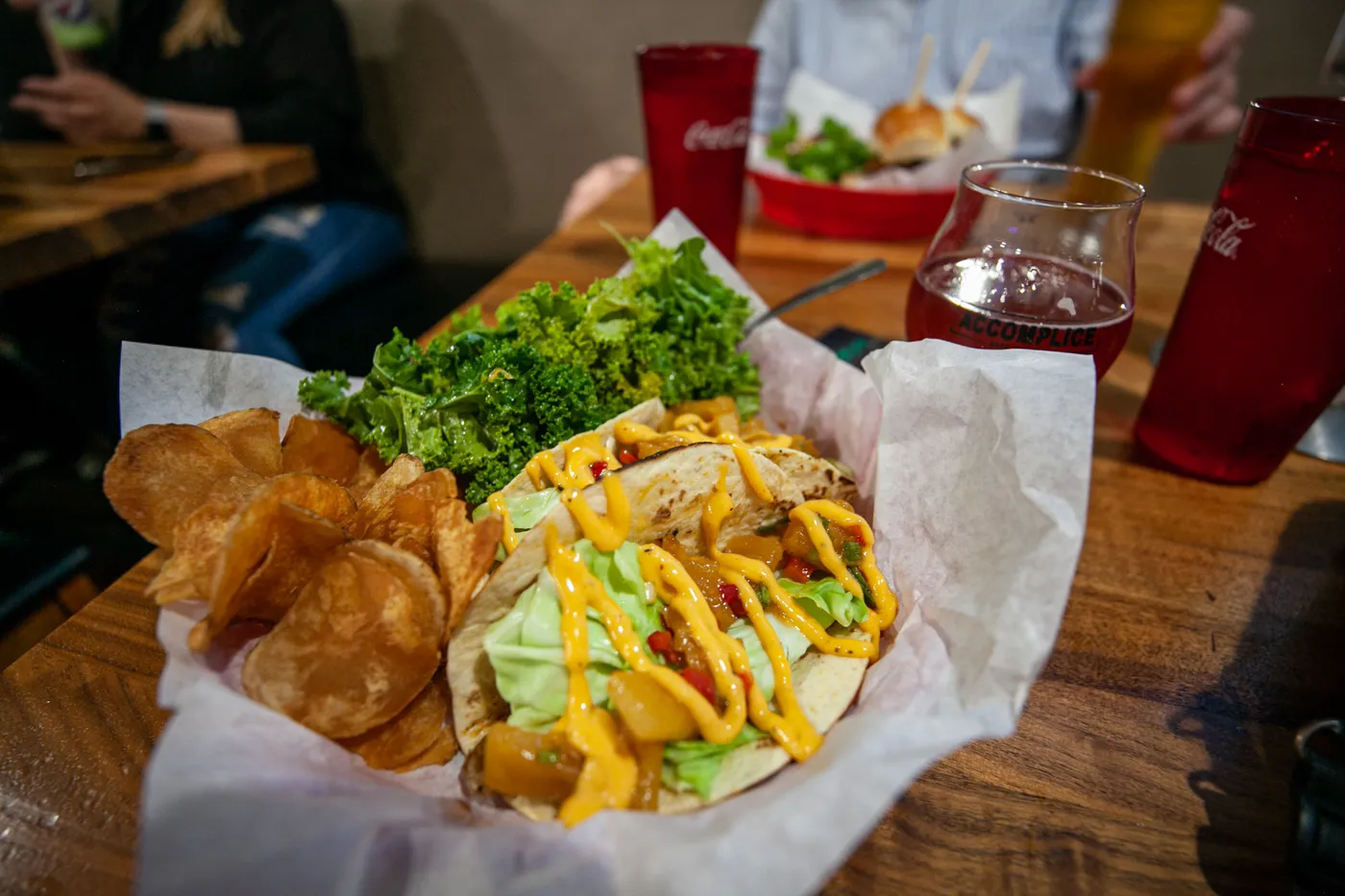 Brewery or Bar Dinner
After a hectic day in the car, sometimes all you want is a nice cold beer. Or a fancy cocktail. Or a glass of wine. Or all three. In that case, finding a local brewery or bar that also serves food can serve you well. Many breweries and bars have menus that range from buffalo wings and barbecue wings to extensive, quality fare. And all of them will come through with the drinks. So if your road trip needs a nightcap, dinner at a bar might be the perfect end to your day's journey.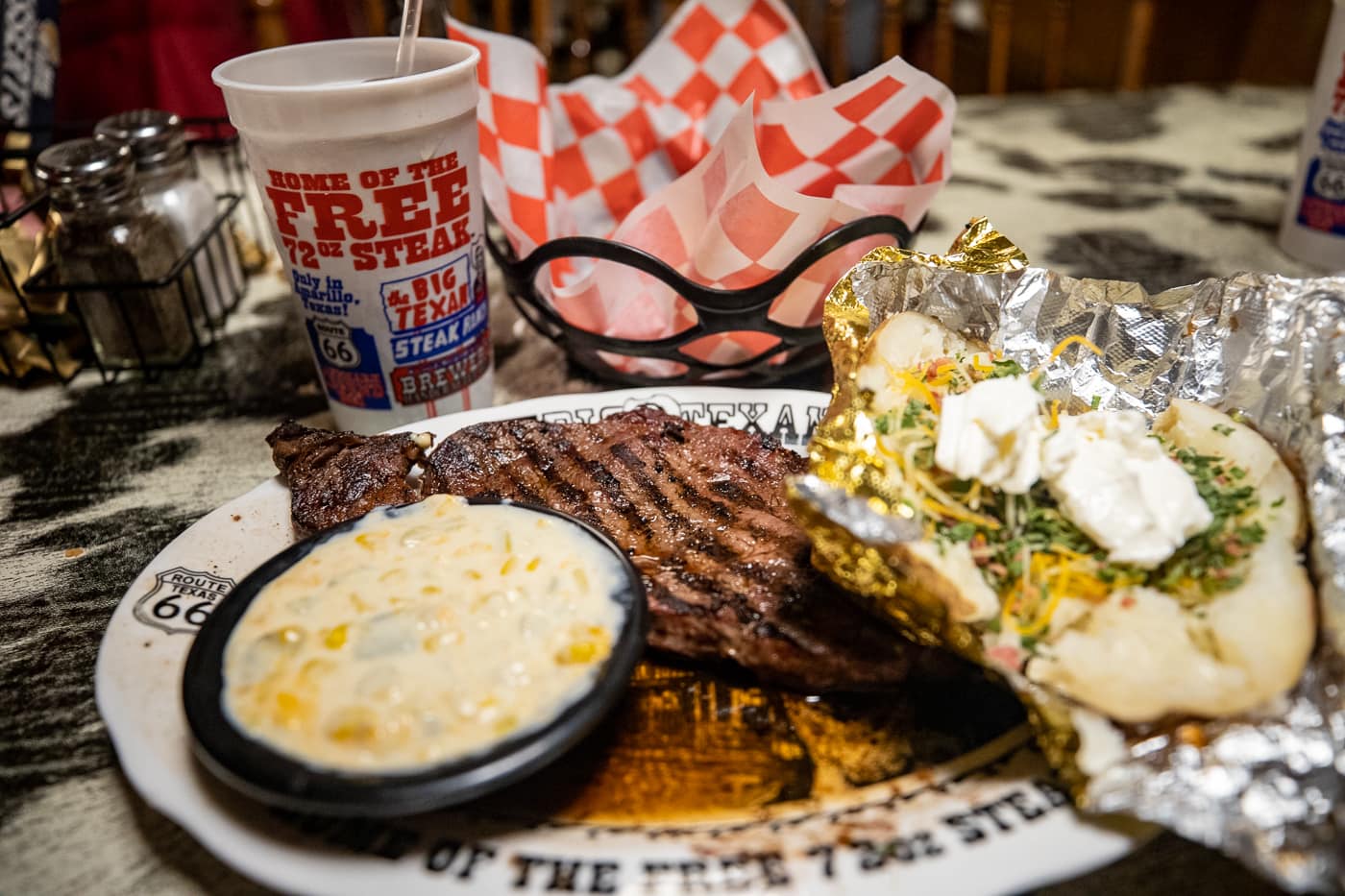 Restaurant Dinner
A restaurant dinner here is really just a code word for "literally anywhere you can sit down and enjoy a meal." There are no shortage of options on where you can stop for a sit down meal on a road trip. You can go to a favorite restaurant chain like Applebee's, Chili's, or TGI Fridays. You can go to a casual restaurant that gets great ratings on Yelp. You can try out the most popular restaurant in town (just check if you need a reservation). You can go and get barbecue ribs, fried catfish, Thai food, pasta, make your own stir fry, Tex Mex, or hibachi grill. There really is no limit to where you can get dinner on a road trip and what you can order for dinner on a road trip.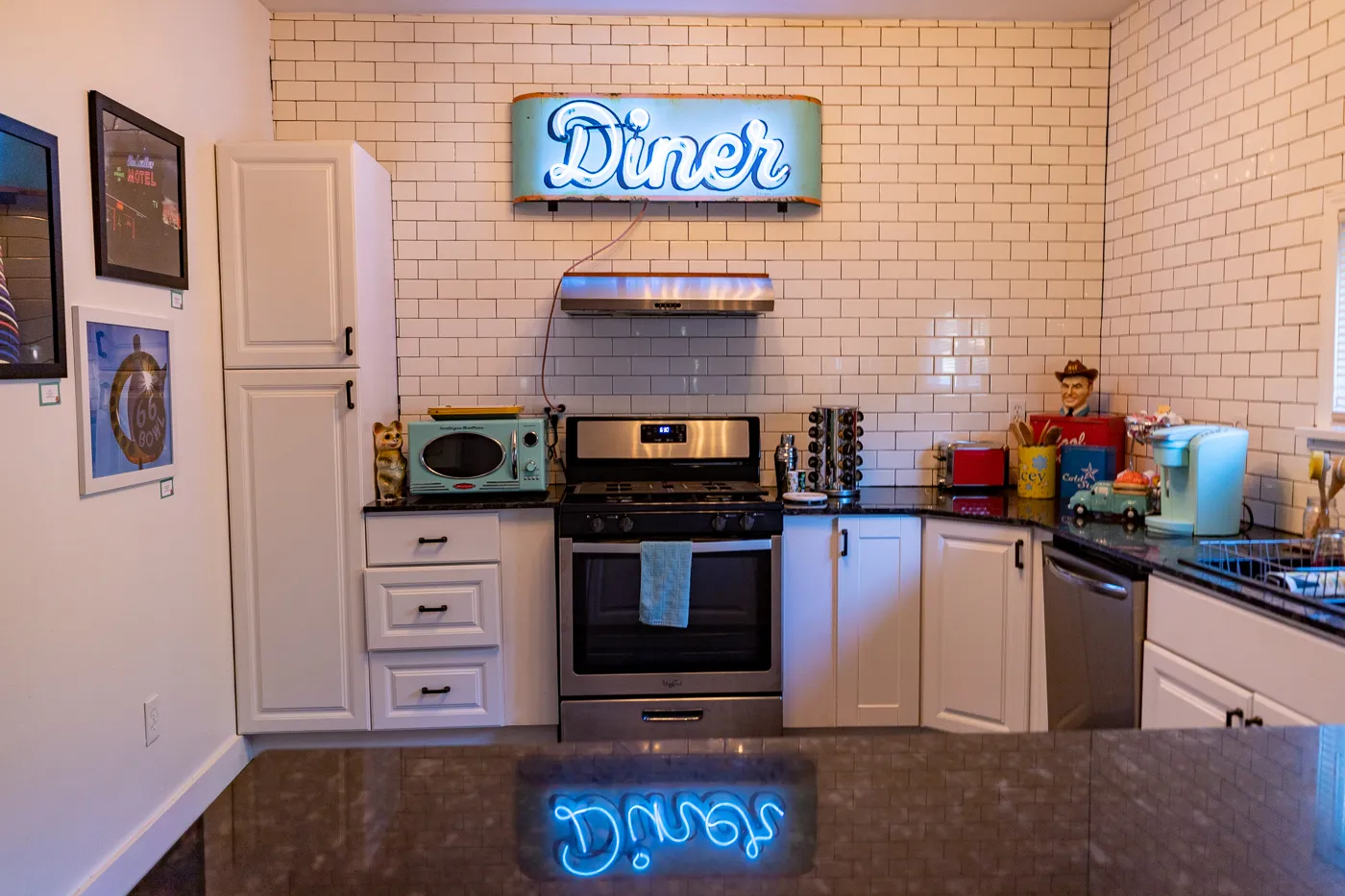 Road Trip Dinner Recipes
If you're trying to save money or time on the road, you can always make your own road trip dinner. If you're staying in a hotel, that might mean packing all the fixings to make some road trip sandwiches or meals that you can heat up in the microwave. If you're staying in an AirBNB, vacation rental, cabin, or hotel suite with a kitchen, you can even cook full meals! If that's the case, look for recipes with minimal ingredients and limited equipment. You don't want to be carrying around full grocery hauls or battling with a recipe that you don't have enough pans for.
Here are some of our favorite road trip dinner recipes that you can make in a hotel microwave and limited-ingredient recipes perfect for making in an AirBNB kitchen!
Our Favorite Microwave Road Trip Dinner Recipes
Easy AirBNB Dinner Recipes
More Heat and Serve Road Trip Dinner Ideas
Flavored Rice
Macaroni and Cheese
Canned Spaghetti
Canned Ravioli
Mini Frozen Pizzas
Beef Stew
Canned Soup
TV Dinners
Frozen Burritos
Frozen Lasagna
Pin these road trip dinner ideas to save for later