The Road Trip Journal & Activity Book
Everything You Need to Have and Record an Epic Road Trip!
This page contains affiliate links from which we will make a commission from your purchases. 
Enjoy fun games and challenges to pass the time on your next road trip and have a keepsake to look back on for years to come with this entertaining must-have for your next vacation.
The road trip you've been dreaming of starts here! Journal about your stops and get to know your fellow passengers with activities and exercises designed to pass the time and bring you closer together. Instead of "Are we there yet?" you'll find yourself asking, "We're there already?". Complete with prompts you can turn to while driving between locations, this journal will one day be a memento of your life-changing trip.
You'll be able to look back on entries about the best food you experienced or the most surprising moment of your trip, so you'll remember each part of your trip for years to come. And to pass the time as you drive between destinations on long strips of open road, are questions, games, and activities that can be played by both the driver and the passengers. From a scavenger hunt to play throughout the entirety of the trip to content creation challenges to get you though the last hour on your way to the campsite or hotel, this all-in-one book will be your guide and inspiration to your time on the road. The Road Trip Journal and Activity Book is a must-have for any upcoming trip.
Publisher: Adams Media (May 2, 2023)
Length: 224 pages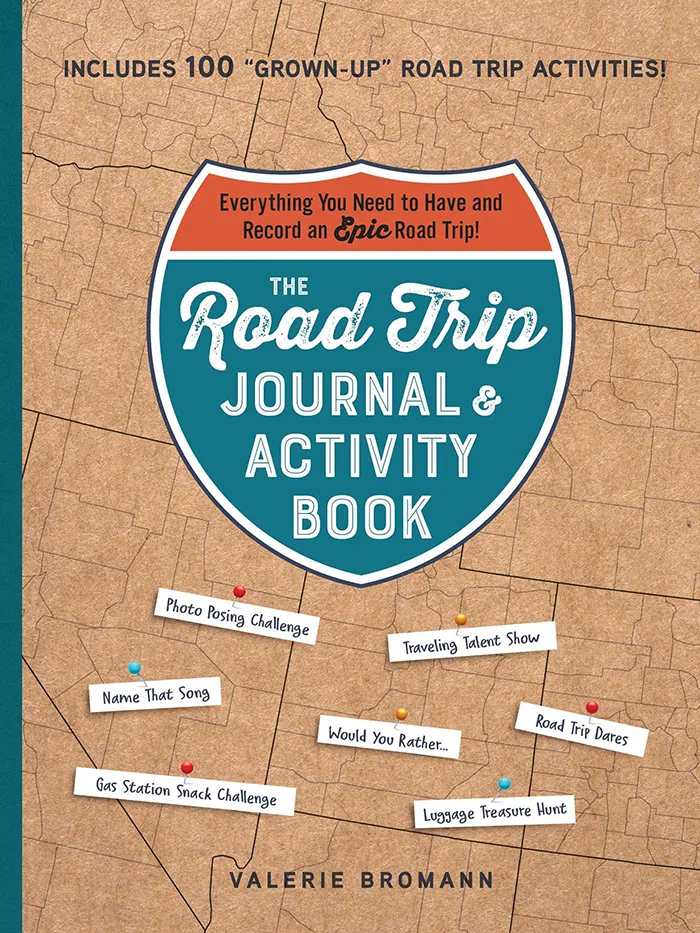 Buy The Road Trip Journal & Activity Book
The Road Trip Journal & Activity Book is now available at your favorite bookstores!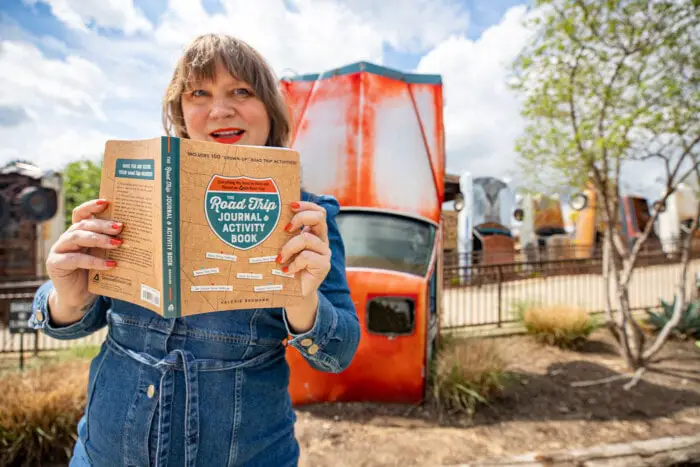 About the Author
Valerie Bromann is a website content manager from Chicago, Illinois. As an avid road tripper who has visited hundreds of roadside attractions, she always pulls over for a world's largest thing. Founder of the blog Silly America, she photographs and writes about weird tourist destinations and offers road trip planning advice and inspiration so you can hit the road for yourself.
For media inquiries related to The Road Trip Journal & Activity Book, please contact adamspublicity@Simonandschuster.com.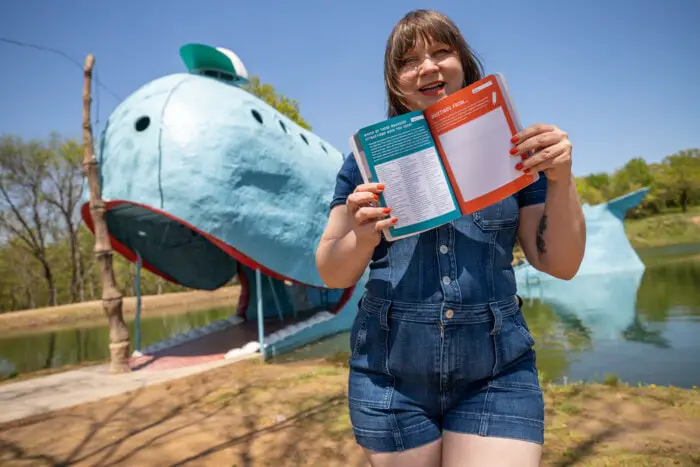 Pre-Order Thank You!
Have you pre-ordered The Road Trip Journal & Activity Book? Submit your proof of purchase dated before May 2, 2023 and receive a digital download with ten bonus road trip activities!