Are you planning a big week-long road trip and not sure where to start? Do you always wish you could find more cool stops along your road trip route? Have you ever seen someone's photos of the world's largest ball of paint and thought, "how did I miss that?"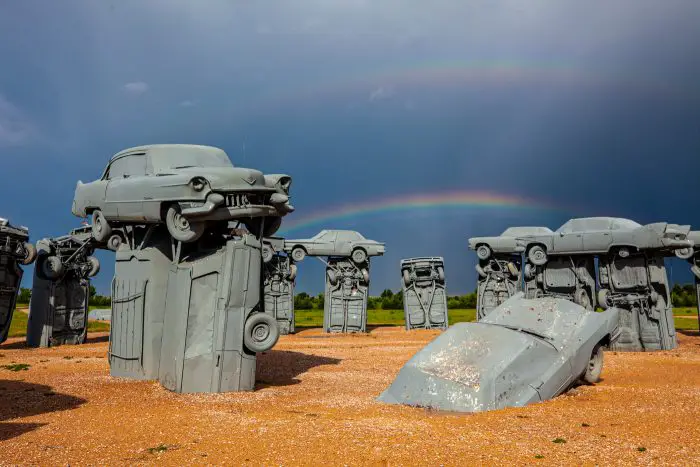 Some people think of road trips as just the means of getting from point A to point B. But others of us know that the real reason to hop in your car and drive from Illinois to Nebraska isn't to get to Nebraska, it's to pull off the highway and explore all the random things along the way. After all, if you go to Nebraska and don't stop at Carhenge, did you really go to Nebraska?
But road trip planning can be daunting. It's easy to get overwhelmed, it's hard to know where to start, and, you don't always have the time to devote to making a plan.
If you've ever thought, "I wish someone would just plan my road trip for me," I'm here to help.
Who am I? I'm Val, and I love road trips. More specifically, I love road trip stops. Hunting down the world's largest roadside attractions is my life and, in order to do so, I spend an obscene amount of time obsessively planning road trip routes, scouring the internet and guidebooks, filtering through spreadsheets, and plotting points on maps so as to maximize the amount of cool stuff I can see along my way.
I love to plan out my road trips and I'd love to plan out yours too.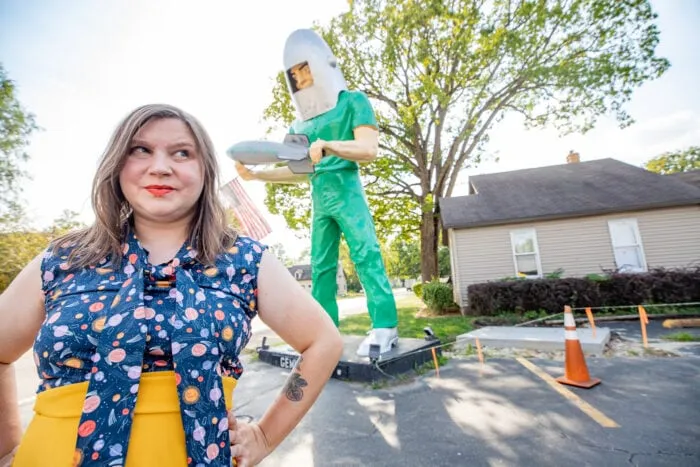 Through my Patreon membership you can get exclusive access to my road trip planning process. In my "Muffler Man" and "World's Largest Things" tiers I share all of my road trip planning spreadsheets and maps, answer your road trip planning Q&As, and give you a behind-the-scenes look at how I plan out my multi-day, multi-state, multi-stop road trips. You might even get some extra goodies from the road. A membership will give you behind-the-scenes access to me and Silly America and the confidence and tools to plan your own road trip.
But, if you want more help, don't want to do it yourself, or just want someone to plan your road trip for you, I also offer some very special tiers where I will plan stops for your 2-day weekend or 7-day week long road trip for you.
Let me plan your road trip!
At my "Weekend Getaway" or "The Mother Road" levels I will take plotting out of your hands and device a custom spreadsheet and map full of potential stops for you to make along your way.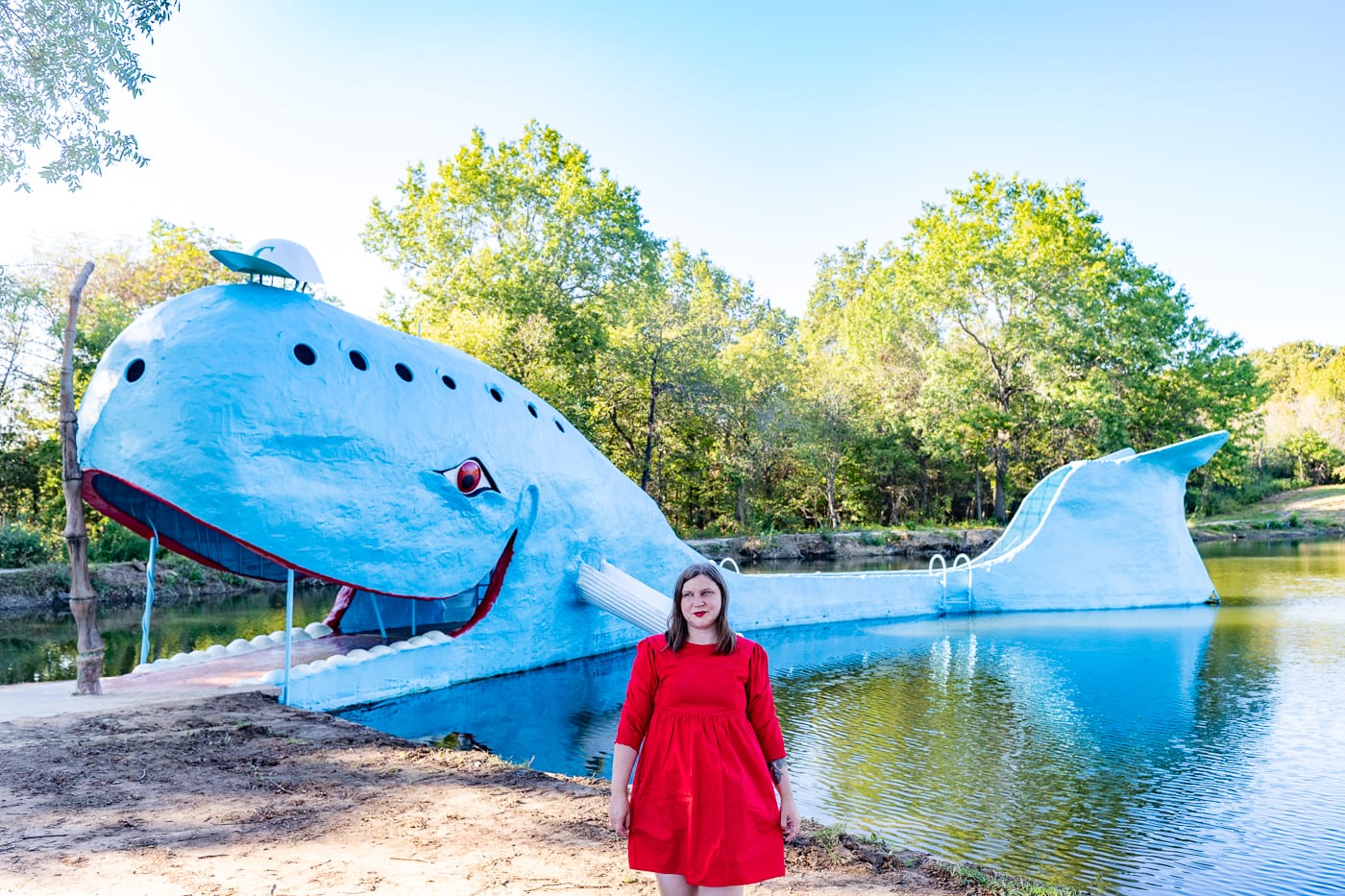 The Mother Road
For the price of a night at a chain hotel you'll get all the other benefits (from World's Smallest Thing, Muffler Man, and World's Largest Thing levels) and, for every month you are a member at this level, I'll help plan a route and stops for a week-long (7 day) road trip.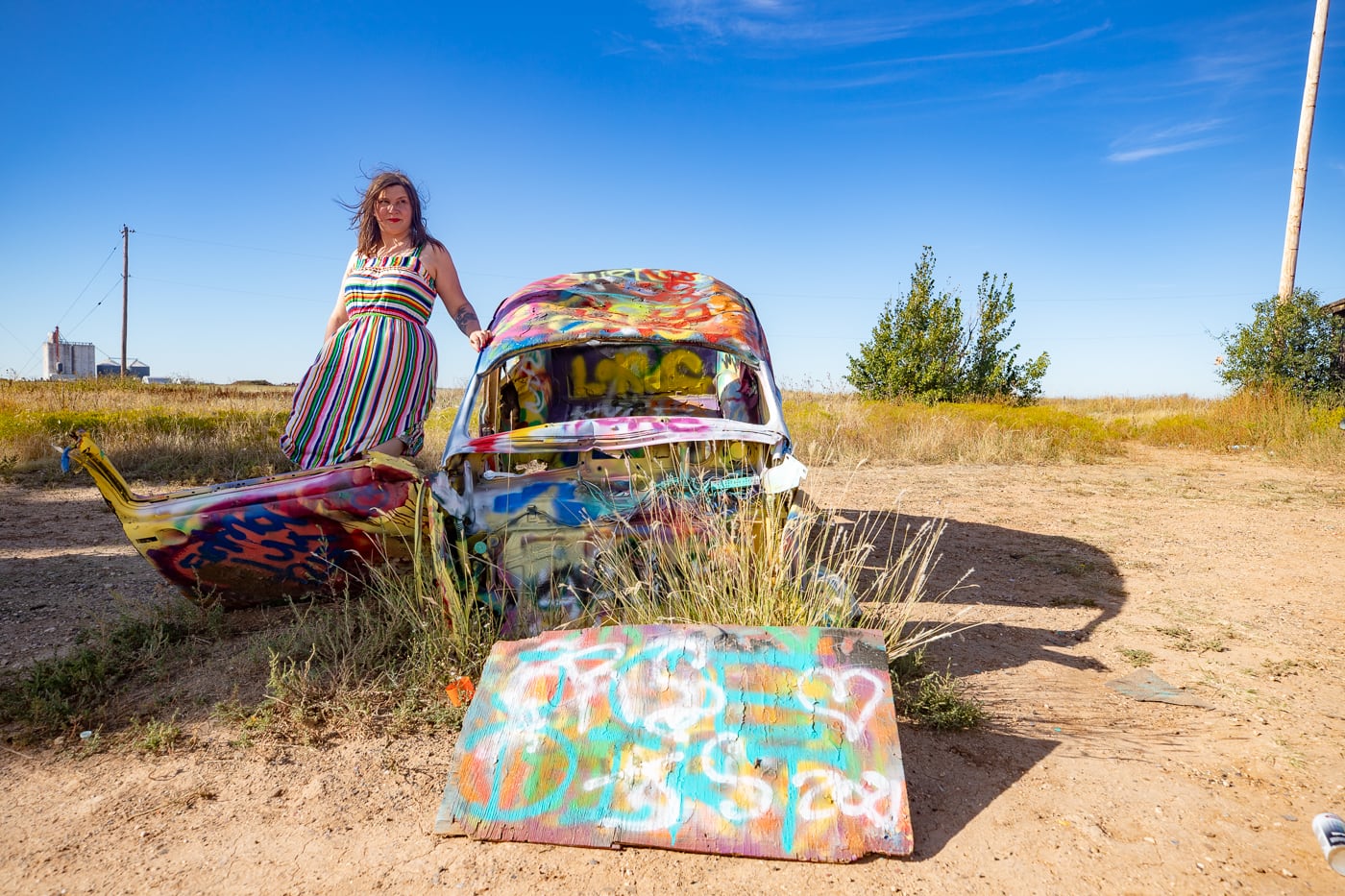 Weekend Getaway
For the price of a night at a roadside motel you'll get all the other benefits (from World's Smallest Thing, Muffler Man, and World's Largest Thing levels) and, for every month you are a member at this level, I'll help plan a route and stops for a 2-day road trip (up to 650 miles).
How it Works and What is Included
Sign up for my Patreon at a "Weekend Getaway" (2-day road trip plan) or "The Mother Road" (7-day road trip plan) level.
Don't forget to switch your membership plan or cancel your membership plan after your first payment if you only want the one trip planned! You'll still have full access for the rest of the month and your trip will be planned either way (I hope you stick around at a smaller level to get more road trip planning tips!).
Once you sign up I'll send you a survey for you to tell me more about the trip, where you want to go, and what you're already excited about seeing.
Two weeks from the time I receive your survey back I will send you an editable spreadsheet (Google Sheets and CVS file) with possible stops along the way, a Google map with all the stops that you can load onto the Google Map app on your phone, and a guide for how to get the most out of the road trip plan.
What's not included? At this time I will not be looking up hotels or other accommodation options or booking anything for you. What you will get is a full list of possible stops on your route that you can sort through to prioritize.
Ready to hit the road? Sign up now and you'll never pass by a world's largest cow again.