Are you looking for the best road trip emoji to represent your travels?
Road trips have us feeling every emotion (😁😂🤩🤪😒😴😲) as we travel in our cars 🚗 across the country 🗺️. There's always music 🎵 blasting from the car radio 📻; stops for attractions 🐄, gas ⛽, and fast food 🍔; and a good night sleep 🛌🏼 at the hotel 🏨, motel 🛎️, or campground 🏕️. Ready to pack your bags 🧳 and go 🛣️?
Whether you're looking for the perfect symbol to text your friend or want to enhance your Instagram caption, here are some of the best emoji to use to describe your road trip!
On the Road Trip Emoji
These are the quintessential road trip emojis, the ones you'll probably use most when describing your trip. Vehicles (the car emoji is a must), sites, maps, traffic signs, and eyes so big they can't believe what they see!
🚗 Automobile
🚘 Oncoming Automobile
🚙 Sport Utility Vehicle (SUV)
🏍️ Motorcycle
🗺️ World Map
🛣️ Motorway
🧭 Compass
🤳 Selfie
👀 Eyes
📻 Radio
⛽ Fuel Pump
🚦 Traffic Light
🛑 Stop Sign
🚧 Construction
⛰️ Mountain
🏖️ Beach with Umbrella
🏜️ Desert
🏞️ National Park
♨️ Hot Springs
🏙️ City
🇺🇸 US Flag
Caption Example:
🛑 ROAD TRIP TIME 🚙! Hopping in my car 🚗 and hitting the road 🛣️! Can't wait to drive across the country 🗺️, blast some tunes 📻, and 👀 see all the sites ⛰️🏖️🏜️🏞️! Don't worry, I'll take all the selfies 🤳 on the way (as long as I don't get lost ?)!
Packing and Luggage Emoji
You can't take a road trip without packing your bags! These are the emoji to use to illustrate your road trip bags along with everything you'll pack inside!
🧳 Luggage
🎒 Backpack
👜 Handbag
📸 Camera with Flash
🕶️ Sunglasses
👕 T-Shirt
👖 Jeans
🩳 Shorts
🧦 Socks
👗 Dress
🩱 One-Piece Swimsuit
👙 Bikini
🩲 Briefs
🩴 Flip Flops
👞 Shoes
💄 Lipstick
🧴 Lotion Bottle
🧼 Soap
🪥 Toothbrush
Caption Example:
Packing my bag 🧳 for a road trip 🚗! Bringing all the clothes 👕👖👗🩳🧦, toiletries 🧼🪥🧴, and essentials 🕶️📸?️ I need! Hope it all fits in my trunk 🚘!

Hotel Emoji
Hotel, motel, Holiday Inn? Wherever you pull over for the night, use these useful road trip emojis!
🏨 Hotel
🛎️ Bellhop Bell
🗝️ Old Key
🛌🏼 Person in Bed
🧇 Hotel Waffles
Caption Example:
Checking 🏨 into my hotel 🛎️! Can't wait to get a good night sleep 🛌🏼, eat some hotel waffles 🧇 in the morning, and do it all again 🚗!
Camping Emoji
If you plan to camp for the night, do some hiking, or explore a National Park, these are the emojis for you!
🏕️ Camping
🏞️ National Park
⛺ Tent
🎒 Backpack
🥾 Hiking Boot
🔦 Flashlight
Caption Example:
Set up my tent ⛺ for a night of camping 🏕️ under the stars ✨! Good thing I'm not scared of the dark 🔦!
Road Food Emoji
One of the best parts of a road trip is the food! Whether you plan to stop for dinner at a drive in, fill up for breakfast with diner pancakes, bring your own road trip sandwiches, or gorge on gas station snacks, there are plenty of road food emojis to choose from!
🥨 Pretzel
🍬 Candy
🍩 Doughnut
🥞 Diner Pancakes
🍔 Hamburger
🍟 Fries
🍕 Pizza
🥪 Sandwich
🥡 Takeout
🍦 Ice Cream
🥤 Cup with Straw
🧃 Beverage Box
🍽️ Fork and Knife with Plate
Caption Example:
Diner 🥞 Drive in 🍔 Dive 🍕? Where should I stop for a road trip 🚘 lunch 🥡? Whatever I decide I'm definitely leaving room for some ice cream 🍦? and plenty of gas station⛽ snacks 🍬🥨🍩!

Roadside Attraction Emoji
Don't forget to represent the roadside attractions you stop at on your route! Nearly every world's largest thing you might stop at will have some visual representation. Here are some of the most popular roadside attractions and their corresponding emoji!
🦬 World's Largest Buffalo in North Dakota
🐳 Blue Whale of Catoosa in Oklahoma
🦦 Otto the Otter in Minnesota
🌶️ World's Largest Chili Pepper in New Mexico
🦖 Cabazon Dinosaurs in California
🐄 Salem Sue, the World's Largest Holstein Cow, in North Dakota
🍋 World's Largest Lemon in California
🦃 World's Largest Turkey in Minnesota
🐘 Lucy the Elephant in New Jersey (add a pink heart 💗 for one of the many roadside pink elephants!)
🌽 Field of Giant Corn Cobs in Ohio
🍳 Iowa's Largest Frying Pan
🐇 Henrys Rabbit Ranch on Route 66 in Illinois
🍑 Peachoid in South Carolina
🌡️ The World's Tallest Thermometer in California
♟️ World's Largest Chess Piece in Missouri
🍓 World's Largest Strawberry in Iowa
🕷️🪲 Giant Volkswagen Beetle Spider in Iowa
🥔🏨 Big Idaho Potato Hotel AirBNB in Idaho
Caption Example:
Can't wait to stop at all the best roadside attractions on my California 🕶️ road trip 🚘! Cabazon Dinosaurs 🦖, World's Largest Lemon 🍋, the World's Tallest Thermometer 🌡️, and more ahead 🗺️!
Pin this post on road trip emoji to save for later: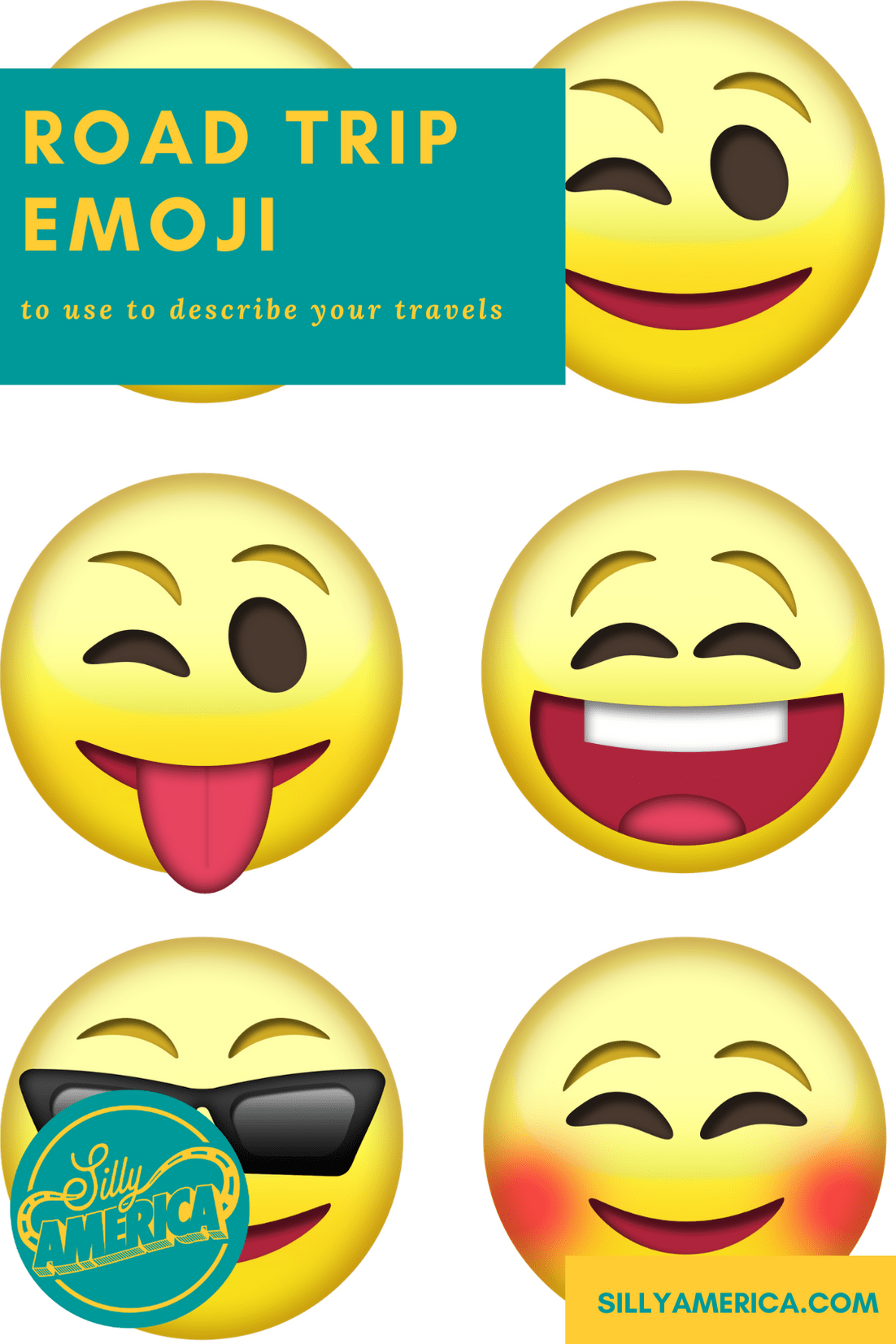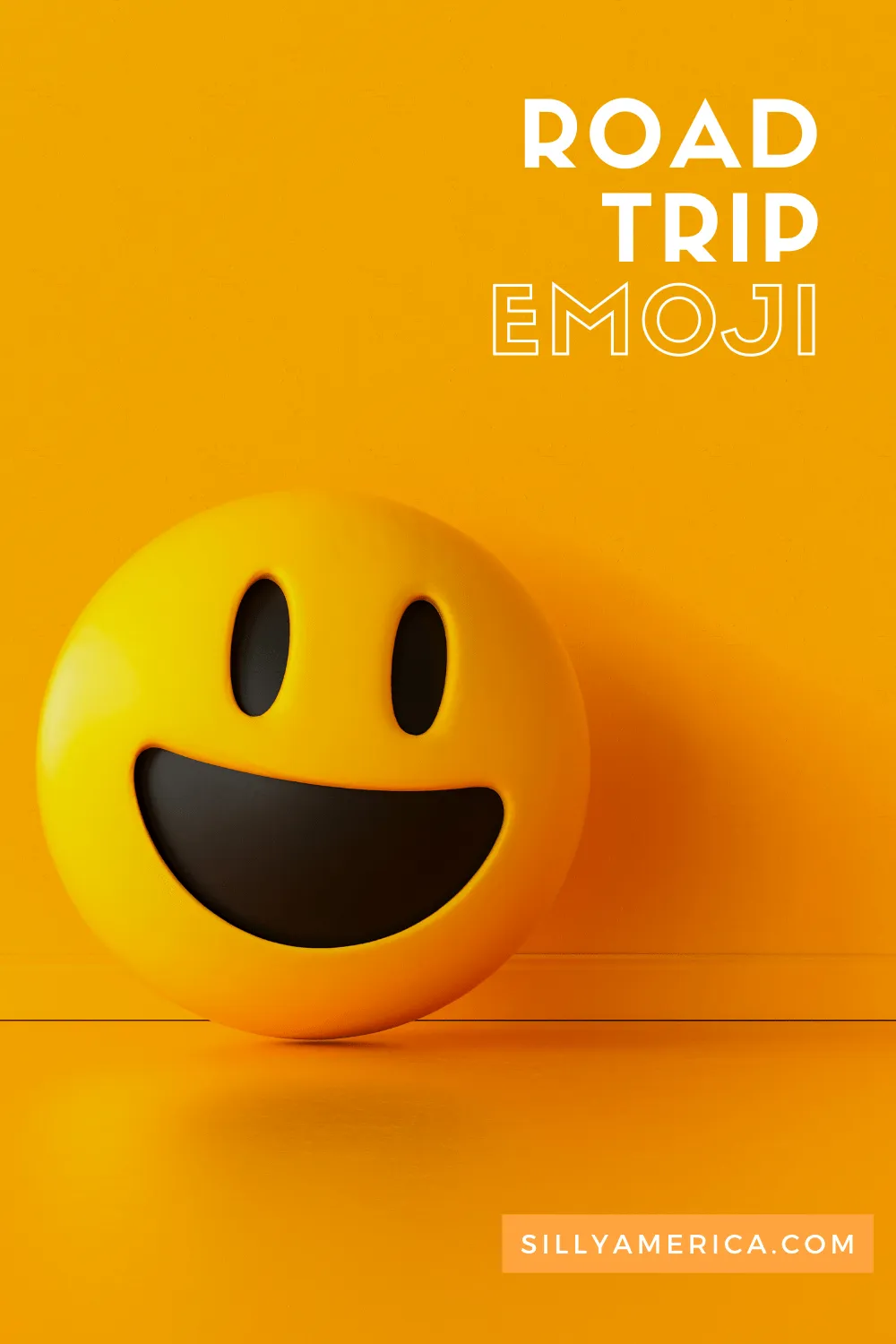 Photo by Domingo Alvarez E on Unsplash