One of the biggest questions you might have when planning a road trip is, "how much is this going to cost me?" And it's a valid question. You might think a road trip is a cheap form of travel, and it can be, but there are also many expenses that can add up. That's why having a road trip budget is essential.
Your road trip budget will depend on many factors: where you're going, when you're going, what you plan to do, how much you want to spend, and many more. There's no one-size-fits-all budget for a road trip! But, if you plan ahead and ask yourself the right questions, you'll be able to maximize your money on the road to have an affordable and stress-free vacation.
So how do you set a road trip budget? Read on!
Questions that will affect your road trip budget
Every road trip is different and so every road trip will have a different budget. It's important to nail down the details of your trip in order to figure out a rough idea of how much you should plan on spending. Here are some questions to ask yourself before setting a budget for your road trip.
How long is your road trip?
A weekend getaway to the nearest big city will have a much different budget than a week-long multi-state excursion. Your daily totals might be similar but your overall spending will increase or decrease depending on how many days you spend on the road. So the one of the first things you need to determine is how long you plan to travel for.
Where are you going?
Where you go on your road trip can drastically affect your travel costs. Staying in and exploring big cities or major tourist destinations might cost more for accommodation, parking, and attractions than visiting smaller towns. Your destination (or destinations) will play a huge part in how much you will end up spending.
How are you getting there?
A road trip that starts far from home might come with extra costs involved with taking a flight and renting a car, while taking off from your home base probably won't come with extra travel expenditures.
What time of year are you traveling?
The time of year you travel will affect many aspects of your travel budget. For most places, summer is prime time for road trips and with more travelers on the road, costs for hotels, gas, and rentals also soar. But other places, like ski resorts or Christmas villages might be more popular in winter months. Whether or not you're planning to travel during the offseason or the prime season can drastically affect how much you'll be spending.
Are you more concerned about the destination or the journey?
I love driving around and stopping at the best roadside attractions on my route. So I never really have a true destination. But others prefer to pick a place and drive there with few stops along the way. If you're not concerned with where you end up, you can often make more budget-friendly decisions when it comes to accommodations. If you have a true destination, you might be more limited in options. Also keep in mind that a journey full of stops might add extra miles to your trip and, therefore, more money for fuel to your budget, whereas a destination-focused trip might have a more predictable route.
Is your car in good shape?
The last thing you want to face on a road trip is a broken down car. If your car is in good shape you should be in good shape. Consider getting your car checked out, an oil change, your tires checked, and any other scheduled maintenance before your trip. And be sure to consider how much work your car might need to be road-trip worthy when setting your road trip budget.
Where do you want to stay?
There are so many options for accommodation on the road. There is everything to choose from from campsites to motels to luxury resorts and everything in between. There's no right or wrong place to sleep on a road trip but what you decide on will have a drastic affect on your trip's budget.
What and where do you want to eat?
Food can make up a huge portion of your spending and what and where you eat can vary. Are you someone who likes to stop at a drive through? Grab a free breakfast at the hotel? Go out for fine food and drinks? Snack all the way? Consider what and how you want to eat when determining a road trip budget.
What are you planning to do?
Added activities can add added costs. So depending on what you want to do on your road trip, you might be paying more or less. Most roadside attractions are free to see but museums, theme parks, tours, or excursions can hike up what you should plan to spend.
What to budget for on a road trip
In order to set a road trip budget you need to know what you will be spending money on. Here are some of the things to account for when coming up with your anticipated costs.
Accommodation
Where you choose to stay can have a drastic impact on your road trip budget. Whereas a campsite might cost $10 a night a luxury hotel might cost hundreds of dollars a night. There is no right or wrong option for accommodation. But, no matter where you want to stay, you'll want to factor in the costs when planning your travel budget. Here are some options to think about.
Hotels & Motels
Hotels and motels are probably your most common option for road trip accommodation. They are usually easy to find and convenient to your route or destination. There are plenty of options and a wide-range of prices, when it comes to finding hotels so do some research and factor that into your road trip budget.
Use a website like booking.com to compare prices and book ahead.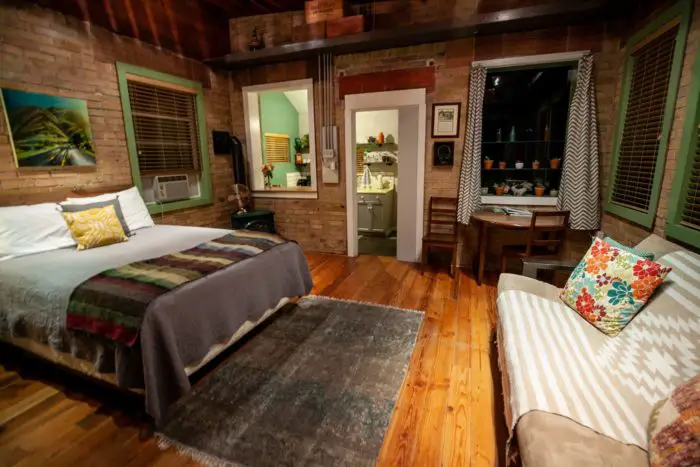 AirBNB
AirBNBs are another great choice for roadtrip accommodation. They can sometimes be a budget-friendly alternative to hotels and are usually a more personal place with unique features.
Visit AirBNB to search for options, compare prices, and book ahead.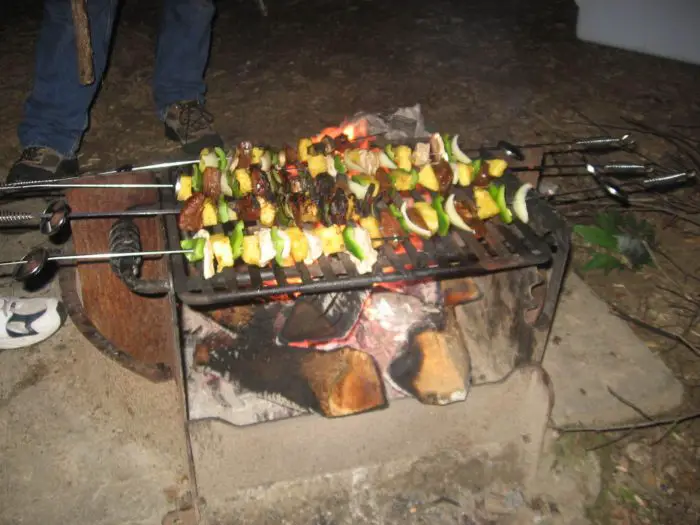 Campsites
Camping is a great way to save some money on accommodation. Most campsites are budget-friendly, though offer bare-bones offerings. Use a website like Hipcamp to find camping options.
If you're new to camping, you're going to need equipment like a tent and a sleeping bag, so be sure to factor in those costs if you're trying to save money.
Gas
Gas will take up a big part of your road trip budget. After all, you can't take a road trip without a vehicle and you can't drive a vehicle without gas. You can use an app to help plan your fuel prices so there are no surprises along the way!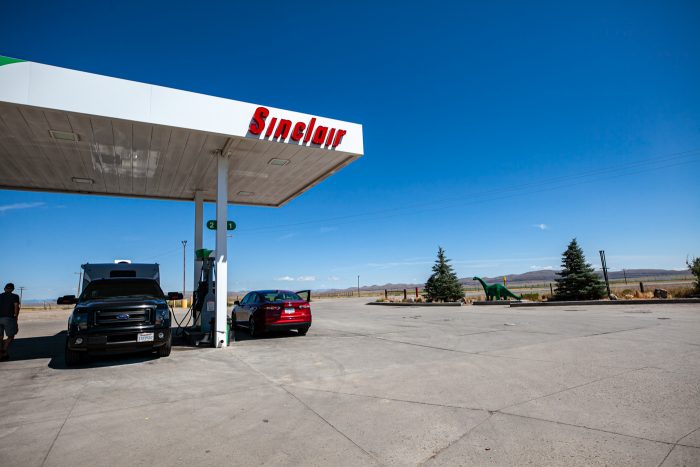 GasBuddy
Use GasBuddy's trip calculator to make your gas budget. And use the app on the road to find the cheapest fuel on your route.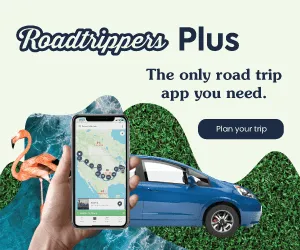 Roadtrippers Plus
Use the Roadtrippers Plus app to plan your whole road trip, including estimating your gas costs.
Sign up for Roadtrippers Plus – use promo code SILLYAMERICA to save $5!
Meals
Food can take up a good chunk of your budget on a road trip. So decide how much you want to spend and stick with it. There are a lot of options for road trip meals, from fast food to diners to four-star restaurants and all come at different price points. So factor in how you want to eat when determining your meal budget. Don't forget to include coffee, alcohol, gas station snacks, bakeries, ice cream, tips, and any other edible incidentals in your plan.
Parking
Parking costs can add up, so be prepared. Whether you're using your hotel's valet, using a parking garage, or feeding a meter, be sure to plan for these expenses and add them to your road trip budget.
Attractions
Don't forget to set aside some money in your budget for all the fun things you want to do! Whether you're heading to Disney World, checking out a history or art museum, seeing a musical or concert, or watching a movie, at least some of the must-see attractions on your itinerary are going to cost money.
Car Maintenance
Road trips often push cars to the limit so it's always best to start out on the right foot…or wheel. Getting your car checked out before a long road trip is always a good idea. Get an oil change, have your tire pressure checked, and take care of anything else that might be causing problems. And don't forget to add these necessary expenditures to your budget.
Emergency Expenses
Even if your car is in great shape, it's always a good idea to plan for the worst and hope for the best. You never know when you'll get a flat tire, have an accident, or unexpectedly break down, so set aside some "just in case" money in your budget for emergencies.
Transportation
If you're starting your road trip in a place far from home you'll want to budget for transportation to and from the airport, a flight, and a car rental.
If you don't have a car, you'll want to budget for your rental. And even if you are taking your own car you'll want to budget for things like Ubers, cabs, busses, or subway rides if you're staying in a city or plan to move around a town.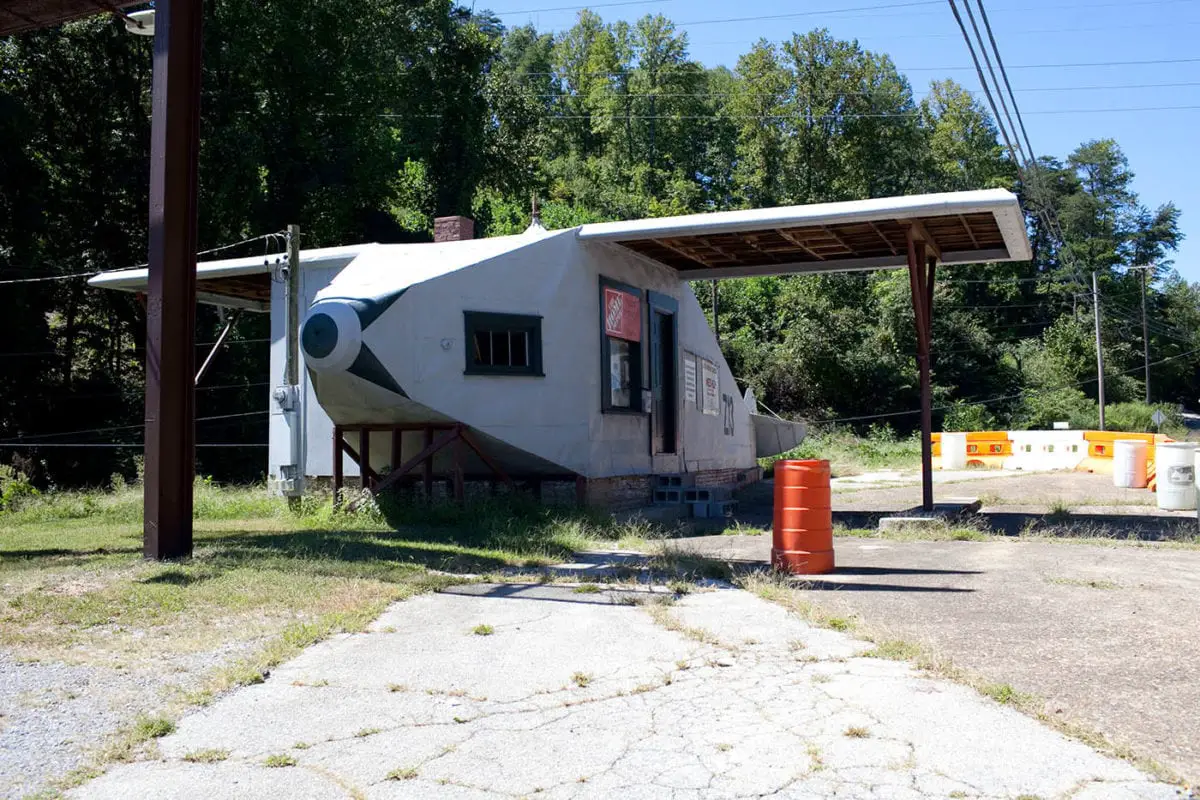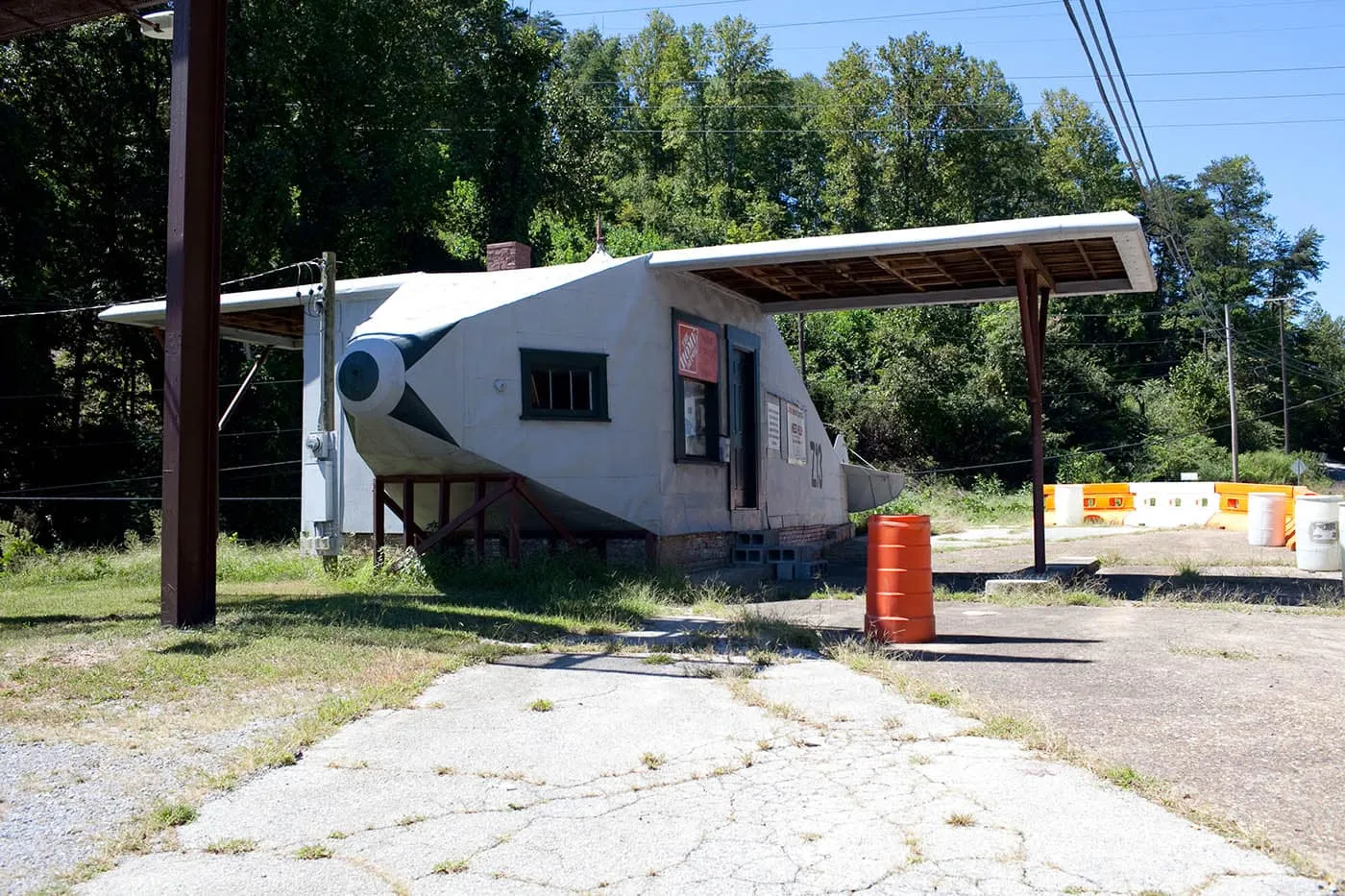 If you are starting your road trip in a different location you might need to fly to your starting point first. Compare and book flights using a website like CheapOair.
Pre-travel expenditures
Don't forget to include all the miscellaneous items you might need to buy to prepare for your road trip. This will include everything from new luggage to new clothes to extra batteries to toiletries to a car emergency kit to a road trip planning app. These expenses add up, so be sure to include them as part of your budget.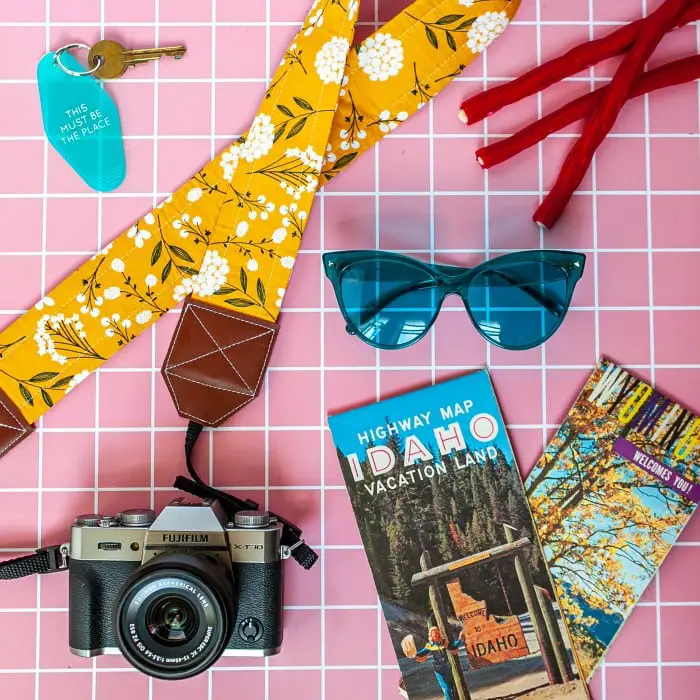 Ultimate Road Trip Packing List
Need help deciding what to bring? Check out our ultimate road trip packing list so you're prepared with every optionn.
Miscellaneous Expenses
Even if you plan ahead, there are always little things that pop up. These might include souvenirs, movie rentals, extra shampoo, tolls, postcards, speeding tickets, and more. Be sure to set aside a little money in your budget for extras and unexpected expenses.
How to set a road trip budget
Having a road trip budget allows you to see how much money you can expect to spend, figure out where you can save, and find you can splurge.
In order to set a road trip budget you have to know what type of trip you're taking and what you're spending money on. Start by asking yourself the questions above to define your trip. Determine how long your trip is, where you're going, what you're planning to do when you get there, how you're getting there, the time of year, where you stay, how many stops you plan to make, and what you plan to eat all will contribute to how much money you will need to spend.
Once you know the details of your trip, it's time to start researching and writing down what you plan to spend. Explore the categories above (accommodation, gas, meals, parking, attractions, car maintenance, emergency expenses, transportation, pre-travel expenditures, and miscellaneous expenses) and make a list of everything you think you'll spend money on. Use websites and apps like booking.com, Roadtrippers Plus, GasBuddy, and AirBNB to find accommodation and fuel prices.
Once you have all of your expenditures set you'll be able to get a rough idea of what you'll need to spend on your road trip. I like to err on the side of caution by making sure I account for everything. It's always better to over-prepare and have money leftover for extra souvenirs or to put away for your next vacation than to under-prepare and blow your budget on the first day.
Pin this post to save for later: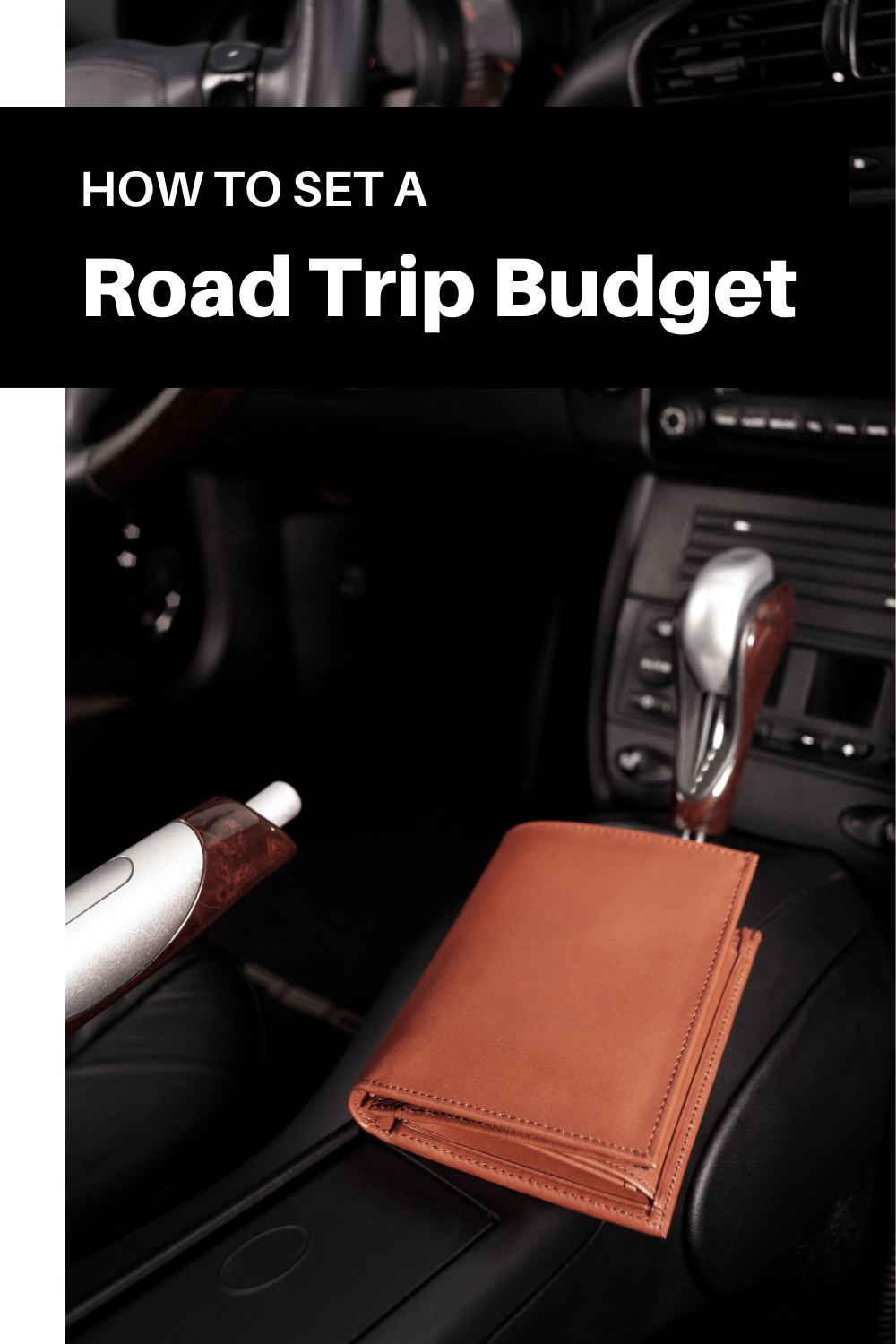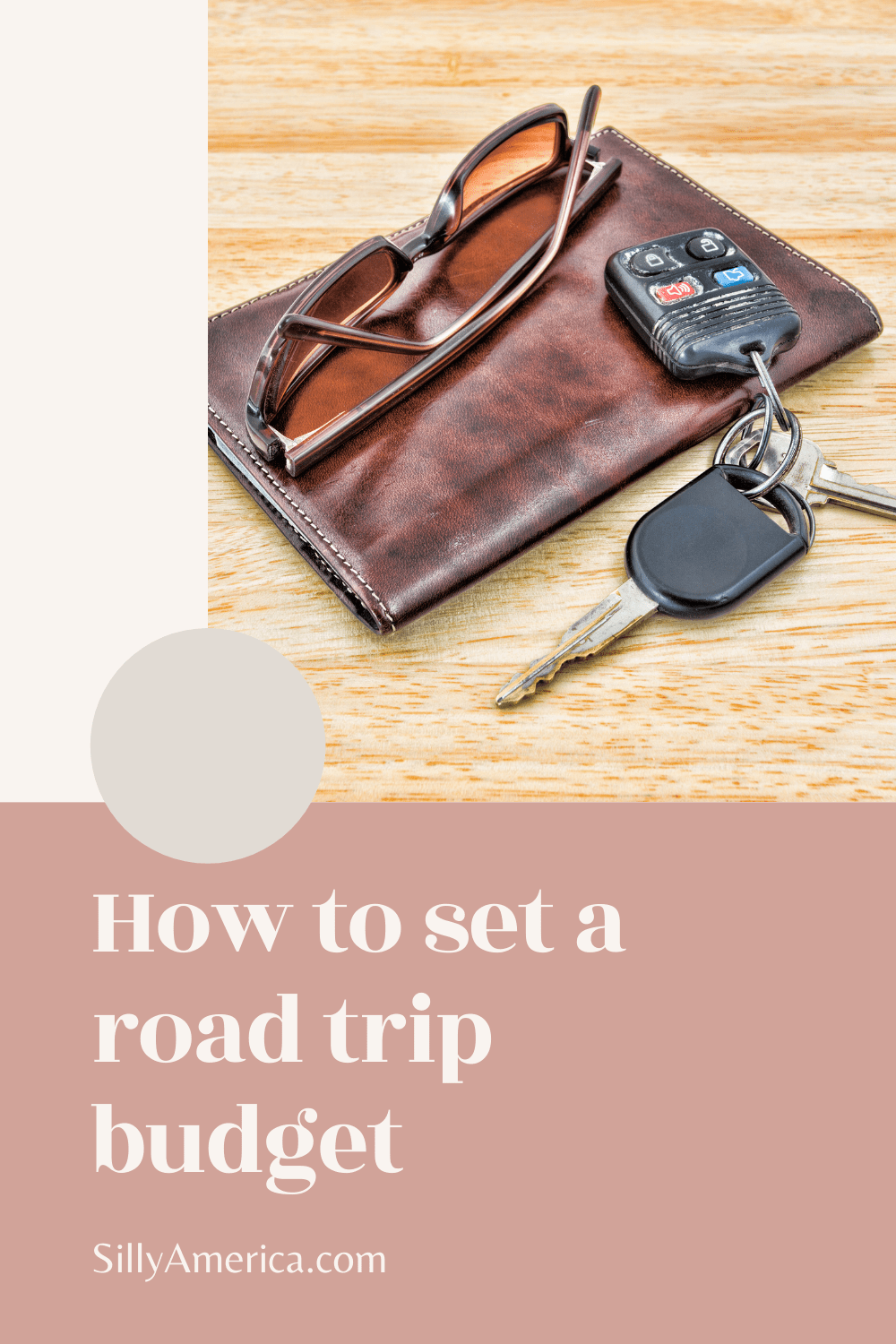 Photo by Michelle Oude Maatman on Unsplash