Road trips are the best way to travel the country. There are so many stops to make and sites to see and taking a car allows the ultimate freedom to take in as much as you want. But what are some road trip tips to make sure you're getting the most out of your adventure?
I've been taking road trips for decades and love nothing more than hopping in my car to seek out the next world's largest thing. I consider myself somewhat of a road trip expert so I've pulled together twenty of my top road trip tips for before and during your car travel.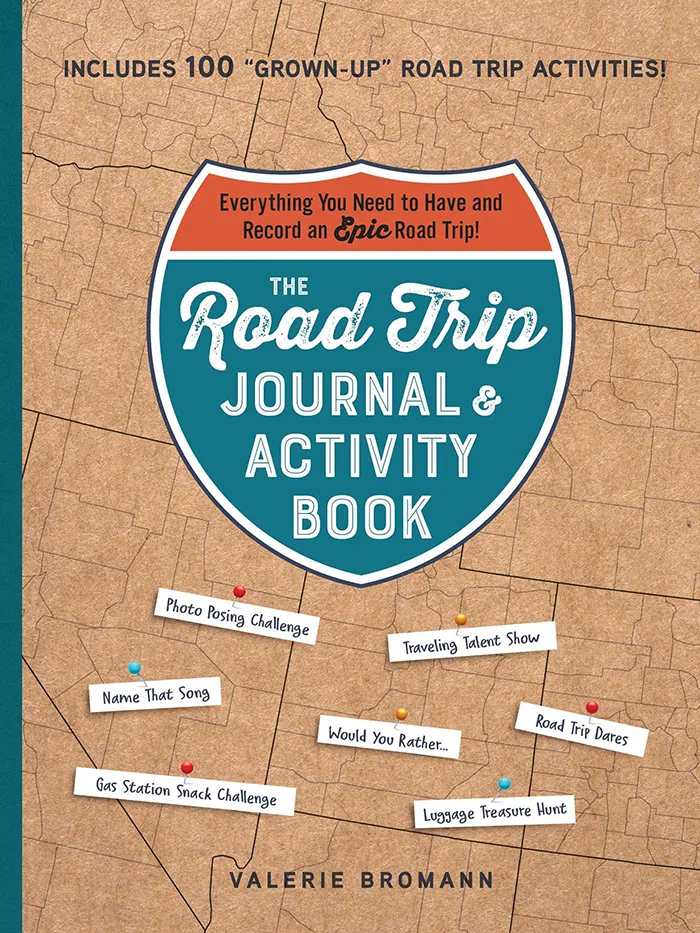 The Road Trip Journal & Activity Book
Everything You Need to Have and Record an Epic Road Trip!
Enjoy fun games and challenges to pass the time on your next road trip and have a keepsake to look back on for years to come with this entertaining must-have for your next vacation.
20 Road Trip Tips from a Road Trip Expert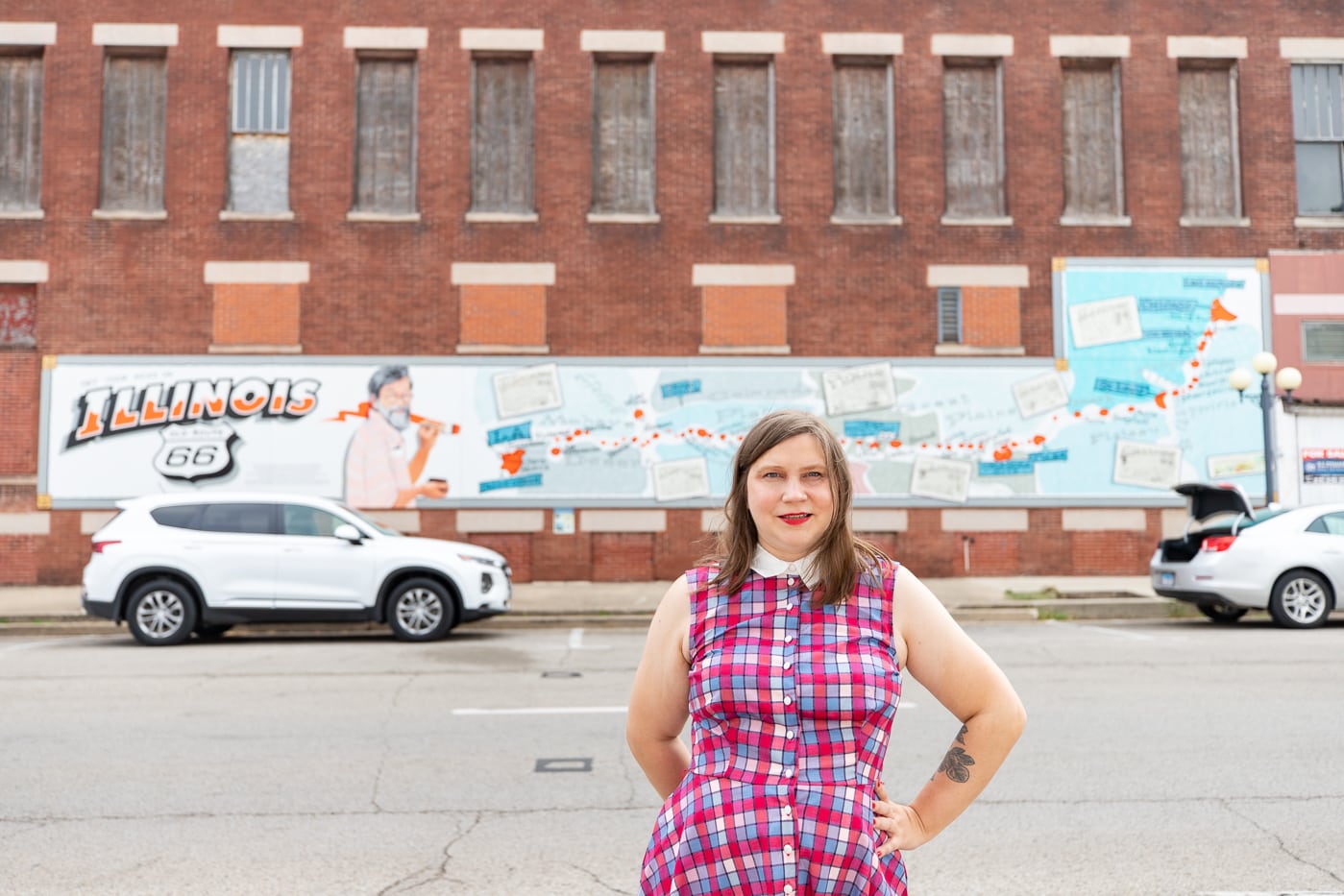 1. Research Your Road Trip Stops and Destination
While I would love to say that every roadside attraction I come across is something I've just happened to stumble upon on my own, that is very rarely the case. Some might think that the best way to travel is to just hop in your car and see where the wind takes you. While that is definitely a great way to see the world, if you're like me and want to see it all, you don't want to take any chances. Why risk missing seeing something amazing? I always research my road trips ahead of time. I search the web for restaurant recommendations, tourist sites, and roadside attractions on my route and use guidebooks to plan out my journey.
Road Trip Tips:
Use websites like this one, Roadside America, or Roadtrippers.com to find roadside attractions and other road trip stops along your route.
The National Park Service's Find a Park website scan help you find National Parks on your route.
Guidebooks are a great way to explore attractions in your destination or along your route.
2. Keep a Spreadsheet
Spreadsheets are the best way to keep track of all your potential road trips stops. You can make rows for each stop and then add columns to document the address, opening hours, URLs, and any notes you might have.
Using a spreadsheet to plan your road trip will keep all the information you need organized and be a valuable resource both before your trip and while on the road. You can even import the information on your spreadsheet directly into a Google Map.
Road Trip Tips::
Use spreadsheet software or an app like Microsoft Excel, Google Sheets, or Airtable.
Sign up for our road trip planning challenge to get access to the spreadsheet we use to plan our trips.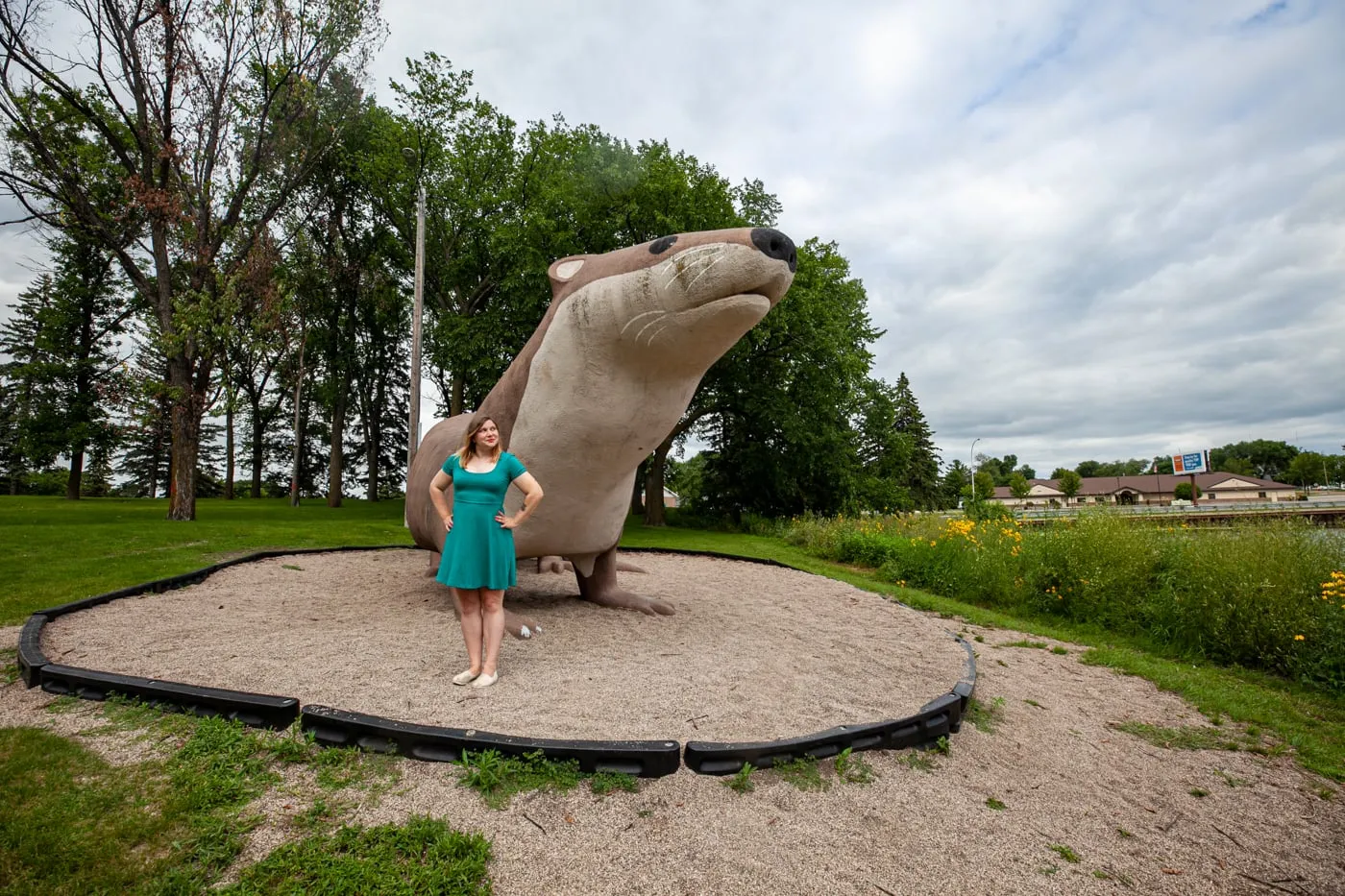 3. Plan Your Road Trip Based on what YOU Love
When planning your road trip, remember that it is about YOU! There is no right or wrong way to road trip and no right or wrong stops to take. I LOVE roadside attractions and couldn't imagine planning a trip that wasn't packed full of stops at world's largest things. But maybe that's not your jam. Maybe you love National Parks. Or museums. Or murals. Or concerts. Or vintage shopping. Or fancy hotels with fancy hotel spas. Pack your road trip itinerary full of stops at places you want to see, not just places a guidebook says are must see.
Road Trip Tips::
Think about the things you love to do at home and on vacation, whether it's a hobby like knitting, watching your favorite TV show, learning about history, or listening to music, and think of how you can incorporate that into your road trip.
Use a search engine like Google to search for "Best [your favorite thing] in [your destination]."
4. Have a Plan, but Also Be Flexible
So you have taken all of this time to research your road trip route, planned attractions you just have to see, and found the best burgers in your destination. You now know exactly what you want to do on your road trip. So you should do exactly that, right?
Not always. Even the best road trip planner should always leave room to go off route.
So if you see something tall that catches your eye, or notice a billboard or 50 advertising something that sparks your interest, or come across a historical road marker, or smell something delicious wafting from a nearby restaurant, by all means go! You might be disappointed but you might be pleasantly surprised! Don't be afraid to follow your instincts and desires. They don't call it the open road for nothing!
Road Trip Tips::
Always keep your eye out for billboards pointing you to the next interesting roadside stop.
Sign up for our road trip planning challenge to learn how I plan road trips that maximize stops while keeping a flexible route.
5. Use a Road Trip Planning App
Road trip planning apps can be a game-changer. With a road trip planning app like Roadtrippers Plus, you can plan long trips, find epic stops, collaborate with friends, and access your trip on the go. It's an all-in one solution for planning the best road trip you can.
Road Trip Tips::
6. Make a Road Trip Budget
When it comes to planning a road trip, having a budget is key. Knowing how much you have or want to spend will help guide your decisions when it comes to distance traveled, hotels, attractions and activities, and everything else. A lot of my favorite road trip stops are free to see (there is no admission price to see the World's Largest Strawberry) but others, like National Parks and museums often come with a price. Plus, you always have to keep in mind the cost of gas to make sure you can make the entire road trip journey.
Road Trip Tips::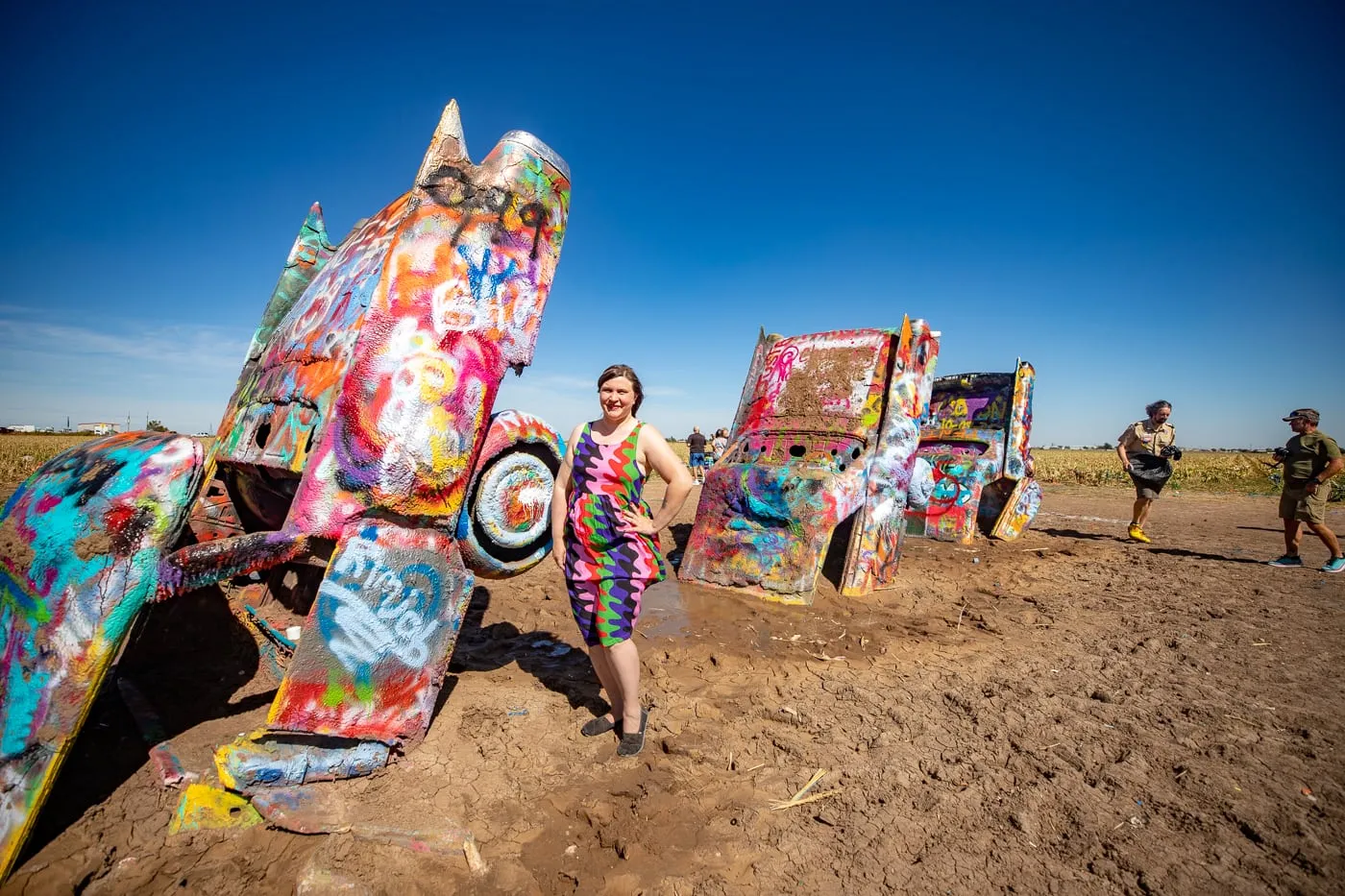 7. Get Your Car Inspected Before Hitting the Road
When you're taking a road trip, you want to enjoy your time on the road, have fun, and take all the stops you want. What you don't want is for one of those stops to be at a mechanic. Sure, sometimes a breakdown or flat tire is inevitable, but position your best foot forward by taking your car in for an inspection before taking a road trip. This will allow you to identify and fix any potential problems at home and not on a country road in the middle of nowhere.
Road Trip Tips::
Many automotive care facilities offer complete car inspections.
8. Join a Roadside Assistance Program
Joining a roadside assistance program (like AAA) will give you peace of mind and cover you in case of an emergency. Roadside assistance programs are there to help if you run out of gas, get a flat tire, or need a tow.
Road Trip Tips:
Many Roadside Assistance Programs offer discounts on hotels, restaurants, and gas, three things you'll definitely use on your road trip.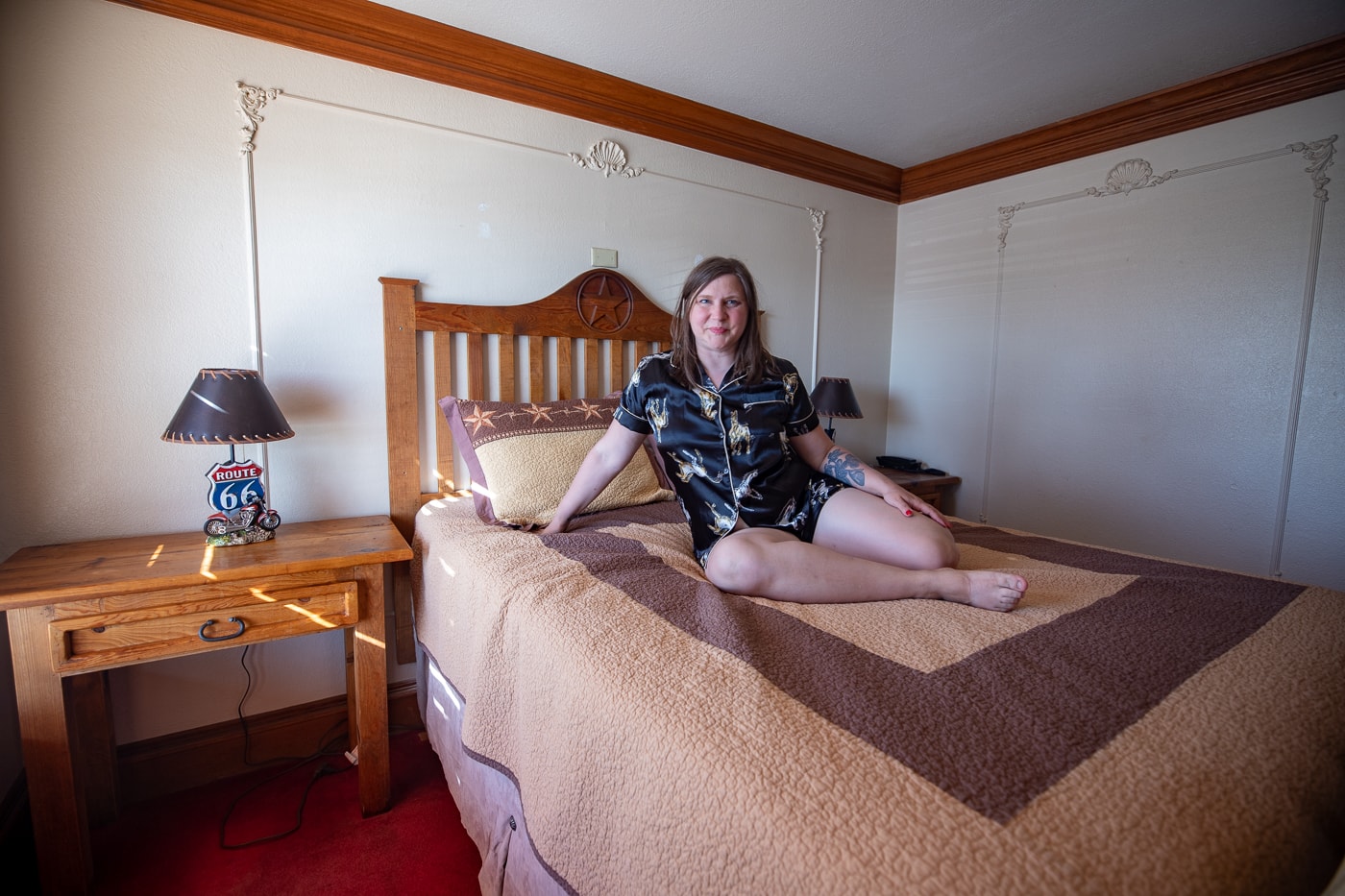 9. Book Ahead
As you're planning your road trip route, be sure to book ahead anything that needs to be booked ahead. This includes hotels, rental cars, tours, or excursions. Some road trips call for a more relaxed approach. I've taken many where I booked nothing ahead and would just look for a hotel when I was ready to stop for the night. But this approach has also backfired, like when I pulled into a town and nothing was available so I had to keep driving. Wherever possible try to book ahead so there are no unintended surprises.
Road Trip Tips:
Use a website like Booking.com to find and book hotels on your road trip route.
Use a website like RentalCars.com to find and book a road trip rental car.
10. Get Plenty of Sleep Before Your Drive
A sleepy driver does not make for a good road trip driver. So, if you're driving, be sure to get plenty of sleep! If you're planning to spend the entire day in the car limit nighttime activities and heavy late-night drinking. Aim to arrive at your hotel room in the early evening to decompress, relax, and get an early bedtime.
Road Trip Tips:
Plan excursions for the morning or afternoon so you have plenty of time to wind down at night.
Pack some noise-cancelling earplugs in case your hotel is noisy.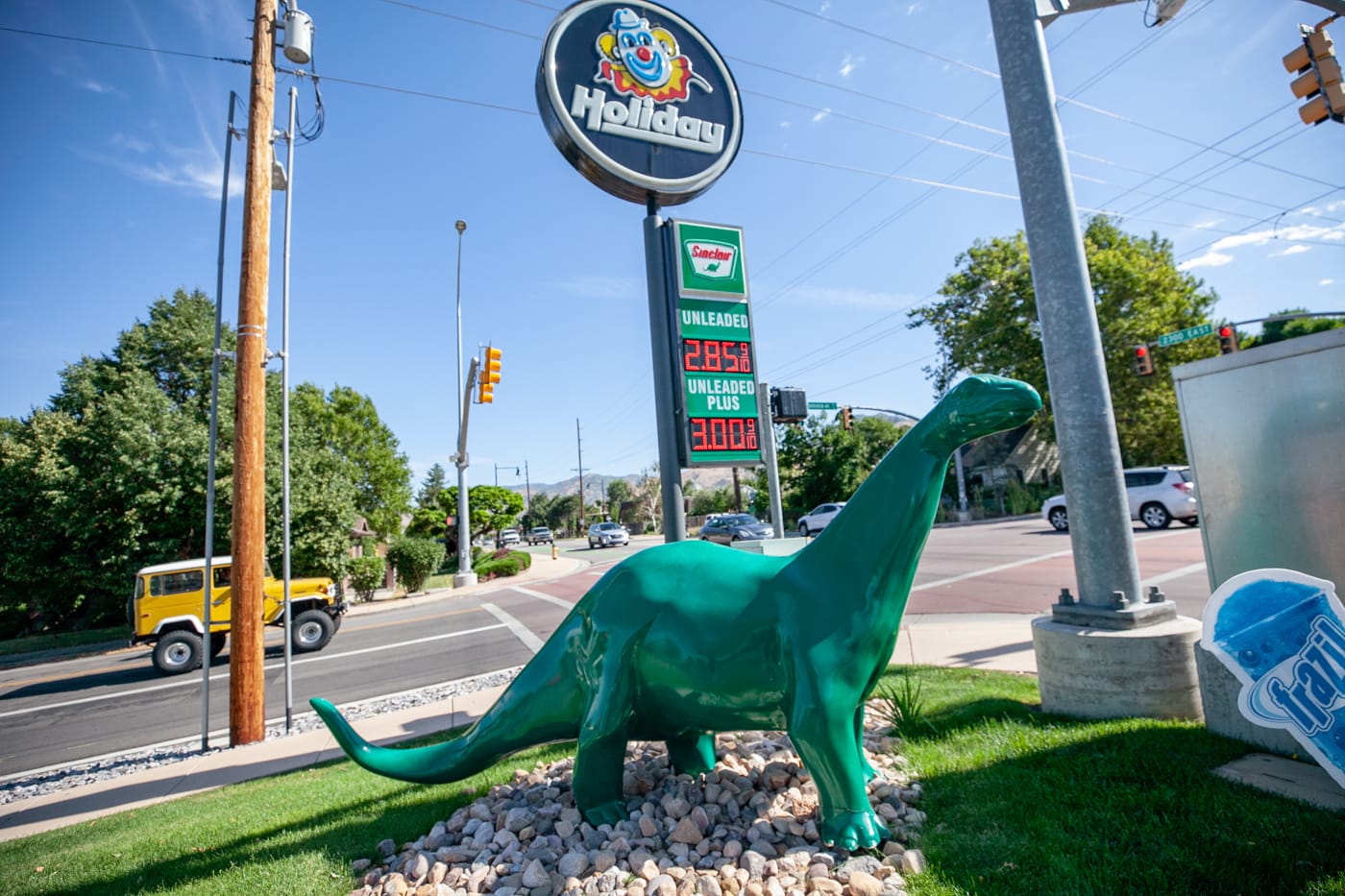 11. Always Have Plenty of Gas
Sometimes on a road trip want to take that road less traveled. The unpaved road. The unlit path. The beautifully scenic route that takes you mile upon mile with not a soul in site. That can be an amazing drive, as long as you are prepared and have enough gas to get you to your next destination. That beautiful isolated route might not be so pretty if you're stranded.
While traveling I am often in a hurry to get from place to place in a small amount of time, but I always take frequent stops for gas. Because you just never know.
Road Trip Tips:
Use an app like GasBuddy to find and display all the gas stations near you along with current prices so you can always get the best bargain.
12. Carry Some Cash
Even if you plan to put everything on your credit card, it always makes sense to pack for cash for your road trip. You never know when a roadside diner might be cash only, you'll need money to tip housekeepers or valet attendants, or you'll reach an unexpected toll. Make sure you always carry some cash and coins in various denominations.
Road Trip Tips:
13. Respect Your Travel Companions
I will admit it. Sometimes I totally and completely wear out my friends on road trips. I tend to forget that not everyone is as gung ho about seeing every inch of the planet (and every world's largest thing) as I am. And sometimes my travel companions just aren't quite as enthralled by seeing yet another giant fiberglass cow.
Your traveling buddies should always be respected. I always pack up my car with snacks and drinks that we can share, let everyone have a chance to hook up their own Spotify playlist, and make stops for bathroom breaks and food when requested. Happy carmates make for a much happier road trip!
Road Trip Tips:
Be sure to include everyone in planning your road trip so they have a say in stops, food, activities, and accommodations.
Meet together before your road trip to make sure everyone is on the same page in terms of what to expect, how many stops you're going to make, level of comfort, hotel expectations, and budget.
Make everyone a road trip gift basket to show them how much you care!
14. Get on the Road Early and Drive in the Daylight
The best time to drive on a road trip is between dawn and dusk. Most things are open, there's more to do, it's safer, and there's plenty of light making the drive easier and your photos better. Leave as early as you can to maximize the amount of hours in the day and aim to be done driving by the time it gets dark
Road Trip Tips:
Be sure to pay attention to opening and closing times of attractions and destinations. You don't want to get anywhere before they open or after they close.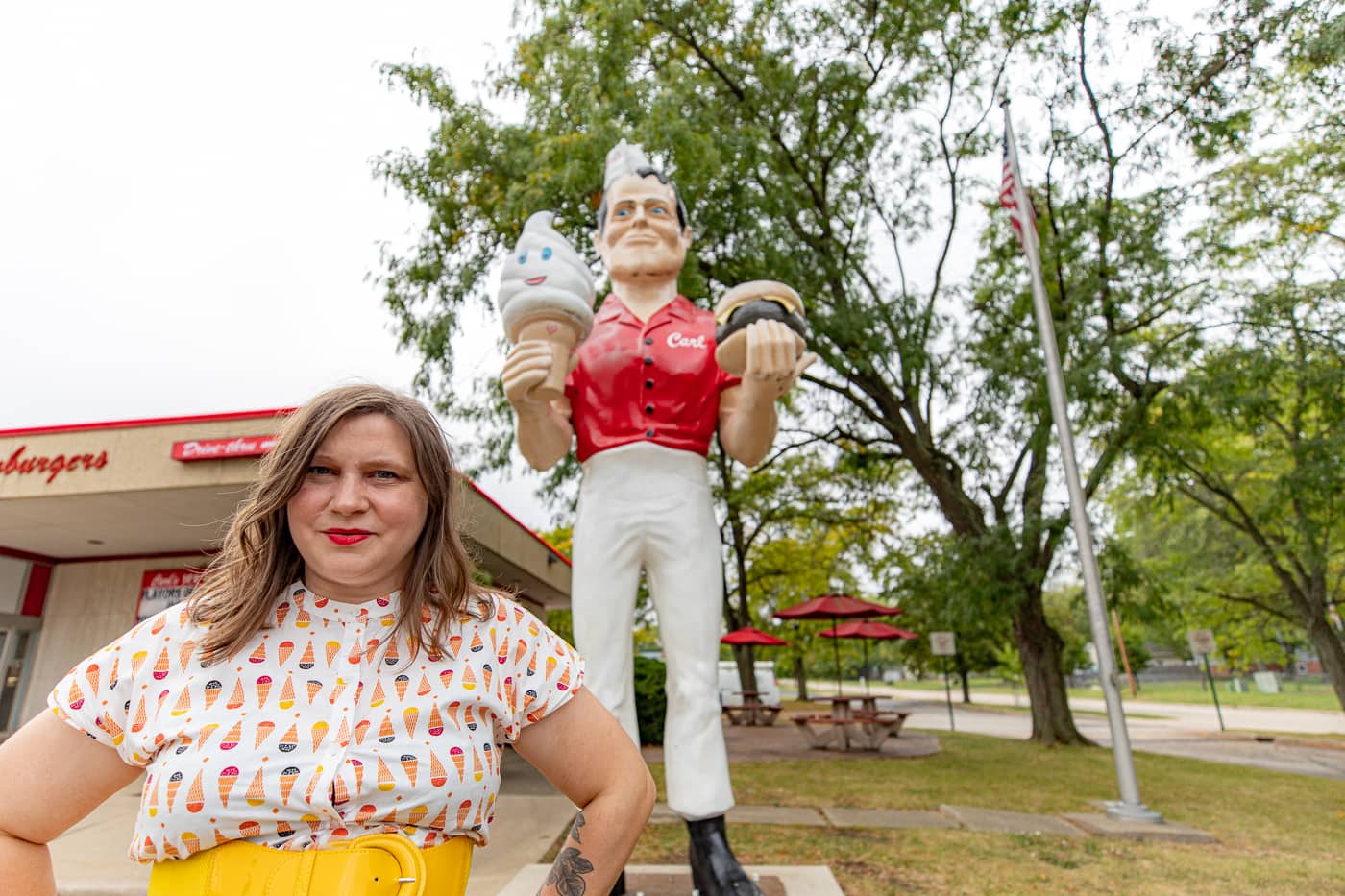 15. Bring Snacks
Pack your favorite road trip snacks before you leave. Shopping ahead ensures you'll get what you want, without having to rely on what they have at the next gas station, and at a better price than what you would pay at the gas station. Load up on a variety of snack types: salty, sweet, healthy.
Road Trip Tips:
Pick snacks that will hold up well in the car. Carrot sticks, apples, chips, and gummy candies all travel well. Chocolate melts and grapes can squish.
Avoid snacks like Cheetos and Cheese Puffs that can get messy orange dust in the car.
Buy a cooler to keep drinks, snacks, and sandwiches fresh.
16. Stay Hydrated
It's very important to stay hydrated while on the road. You'll often spend the whole day in the sun and don't want to get dehydrated while driving. Keep a water bottle in your car's cup holder all day and don't forget to take it with you if you're leaving for a hike or the beach.
Road Trip Tips:
Bring a reusable water bottle that fits in your car's cup holder and fill it up in your hotel or wherever you stop.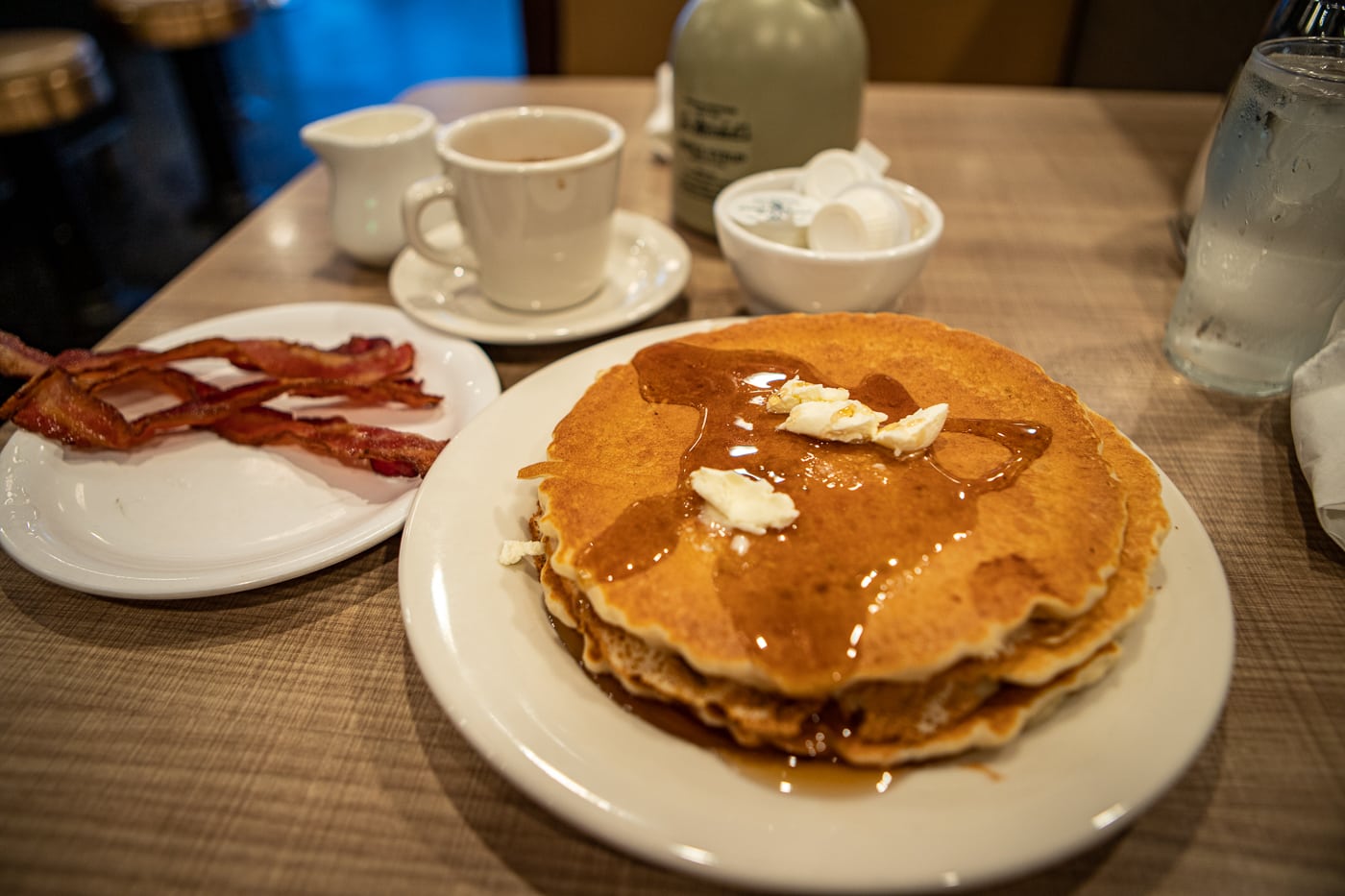 17. Eat locally and tread lightly!
I am a huge proponent of eating local while on the road. While it is tempting to grab something at a big chain, I always try to go somewhere new. Eating local not only means that you can try something that is a specialty to the area or something you might not have had before, but you're also supporting the economy in the place you're visiting.
It is also important to tread lightly while traveling. When possible, ditch your car and take public transportation and walk. Don't litter. Don't damage property. Walk on sculpted paths and not the grass. Bring a reusable coffee cup and water bottle. In general, just respect the country.
Road Trip Tips:
Use a search engine like Google to search "Best [restaurant, diner, fast food, coffee shop] in [destination]."
Pull over and use Google Maps to search for nearby restaurants instead of following billboards to the closest fast food.
18. Keep Your Car Clean and Organized
On a road trip you're going to spend a lot of time in your car. No wants to sit in a messy, unorganized car. The more clean and organized your car is, the better you'll feel all day, and the easier it will be to find what you need to take to the hotel at the end of the day.
Road Trip Tips:
19. Stay Safe
There are many times while traveling when the situation just doesn't seem right. Maybe the attraction you want to see if in weird area or at the top of a hill in the middle of the night. Use caution. If it doesn't seem safe to leave your car or keep going forward, don't.
I know I earlier said to respect your car mates, but sometimes the driver's needs are much more important. Don't be afraid to keep the music blasting while your friends are trying to sleep. Keeping the driver awake is much more important! And if you are too tired to drive, pull over or switch drivers! Just use caution and be safe — you want to make sure to make it to your next adventure!
Road Trip Tips: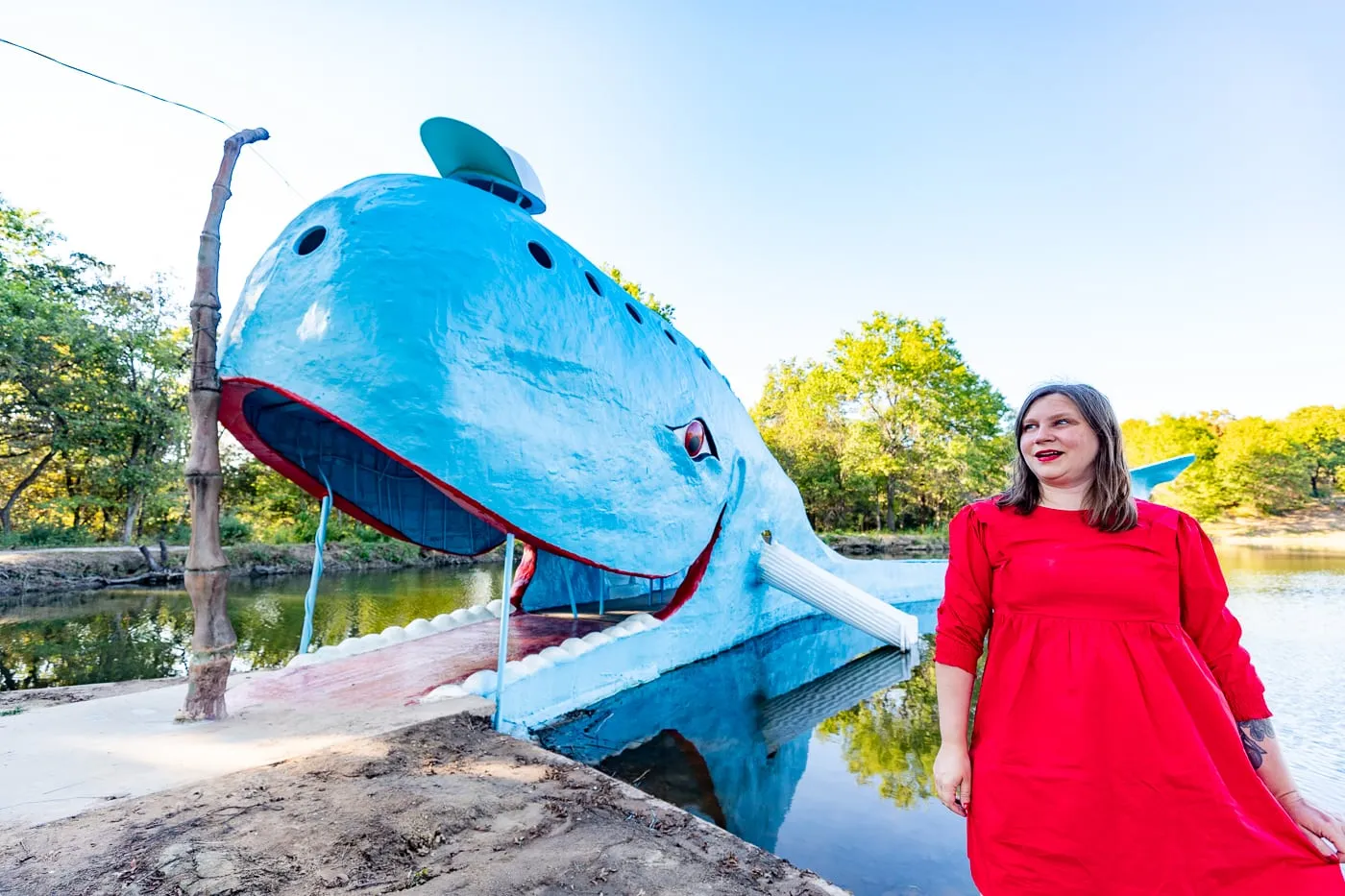 20. Join our Road Trip Planning Challenge!
Do you need more help in planning your perfect road trip? We've got you covered. Join our free Road Trip Road Map five-day road trip planning challenge. Sign up now to receive my five-step method for planning the perfect road trip route. I use this method for every road trip I plan, and I plan a lot of road trips!
This five-day mini course will teach you my favorite way to plan a road trip and some of my best road trip planning tips!
Pin this list of road trip tips to plan your vacation later: