Road trips are a fun way to travel. You get to go where you want, see what you want, make as many detours as you want, and explore the country in your own way. But if you want to make your travels even more fun for everyone in the car, consider putting together some road trip goodie bags for adults that provide practical and entertaining items that everyone will use.
Road trip goodie bags don't have to be complicated or expensive to put together. They are just small tokens of your appreciation for friends joining you on a trip to Yellowstone, sisters driving together to Las Vegas, or your adult children who agreed to a family reunion at Disney World.
It's always fun to get a little surprise when you hop into your passenger position in the car. And it is also always fun treat your friends to a little surprise when they're you on the road. Pull these packs together by combining small things in a variety of categories, like a small bag of chips to eat, a fun journal to write in, a tube of chapstick to keep your lips fresh, and some shower gel to wash away the sweaty car in the hotel.
Want some ideas for what to put in a road trip goodie bag for adults? Read on for some different categories of items to include and ideas and inspiration for each!
What to Put in Your Road Trip Goodie Bags for Adults
Something to Eat
Most of the items to include in a road trip goodie bag are optional. You don't have to include this or that or the other. But one category should always be included: something to eat. Road trip snacks are the backbone of road travel. Everyone loves having a little treat to start off the day, a mid-afternoon pick-me-up, or a late night munchie. Your prize bag should include at least two options: something salty and something sweet. Remember, this is a goodie bag, so you just want small treats. Include something like a small bag of Cheetos and a movie-theater size bag of Twizzlers (we recommend staying away from chocolate, which easily melts in the car). If you really love your travel companions, also consider including a bottle of their favorite soda and/or a bottle of water.
Something to Write On/With
Another idea for things to add to your road trip goodie bags for adults are things to write on and something to write on there with. Include a road trip journal where passengers can keep a log of what they did each day, a sketchbook to doodle in, or a notebook to write down facts about what they saw. And, if you're including something to write on you have to also include something to write with. Include pens, crayons, or a fun set of road trip themed pencils!
Road Trip Goodie Bag Ideas
Something to Entertain
Road trips are fun, but, even we'll admit that sometimes you'll hit a stretch of your route where there isn't much to see and aren't many places to stop. So it is always good to include some options for road trip entertainment that will help pass the time while you're in the car. Think, things you can use to play road trip games for adults or do road trip activities for adults. If you are adding games or activities to your goodie bags, try to switch it up. Not everyone needs the same game of travel Scrabble or the same joke book. Sure, you can split up a set of license plate game playing cards, but for most other things, make sure there is variety so everyone can take turns playing different things!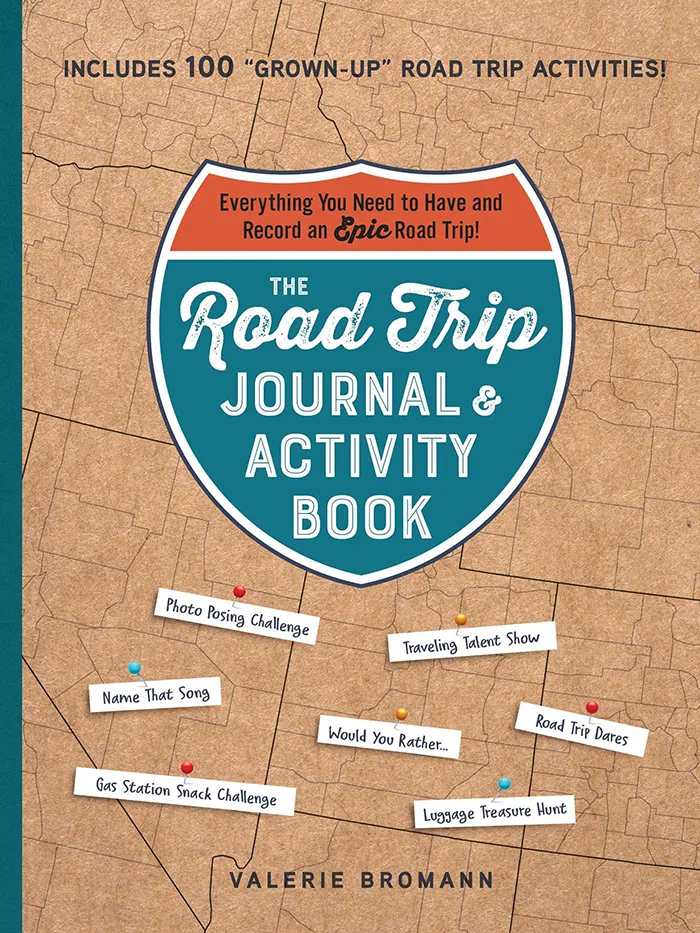 The Road Trip Journal & Activity Book
Everything You Need to Have and Record an Epic Road Trip!
Enjoy fun games and challenges to pass the time on your next road trip and have a keepsake to look back on for years to come with this entertaining must-have for your next vacation.
Something Useful
Some of the best things to include in road trip goodie bags for adults are things that would be useful in the car. Think about small, common things you might need that are also easy to forget. You don't want to be stuck going on a hike without sunscreen or without hand cream after clutching the steering wheel all day. No need to buy full-sized of anything, head straight to the travel section and buy travel-sized toiletries and other useful items! Gift cards are also a great useful item to add to your bag. Choose a gift card for a popular fast food chain you all love or a coffee shop chain, then take turns paying for lunch or coffee!
Road Trip Goodie Bag Ideas
Something Unexpected
It's always fun to throw in something unexpected! You want to include at least one thing that isn't totally necessary but will make the recipient smile!
Road Trip Goodie Bag Ideas
Something for the Hotel
On road trips you'll spend a lot of time in the car. But don't forget your hotel! Every night of your road trip you'll have some form of accommodation, be it a hotel, motel, AirBNB, or tent. Think about something you might be able to use in your hotel room or by the pool!
Road Trip Goodie Bag Ideas
Something to Carry it All In
When putting together road trip goodie bags for adults, you need something to put all the items in! Try to find something on-brand and useful beyond the last stop of your travel itinerary!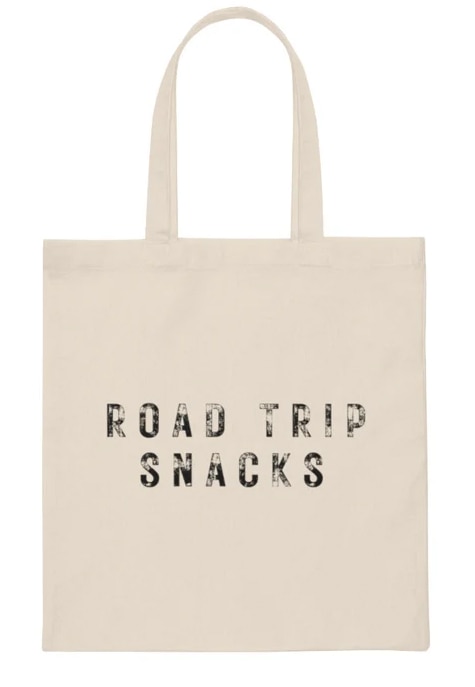 Road Trip Goodie Bag Ideas
Pin this post on road trip goodie bags for adults to save for your next road trip!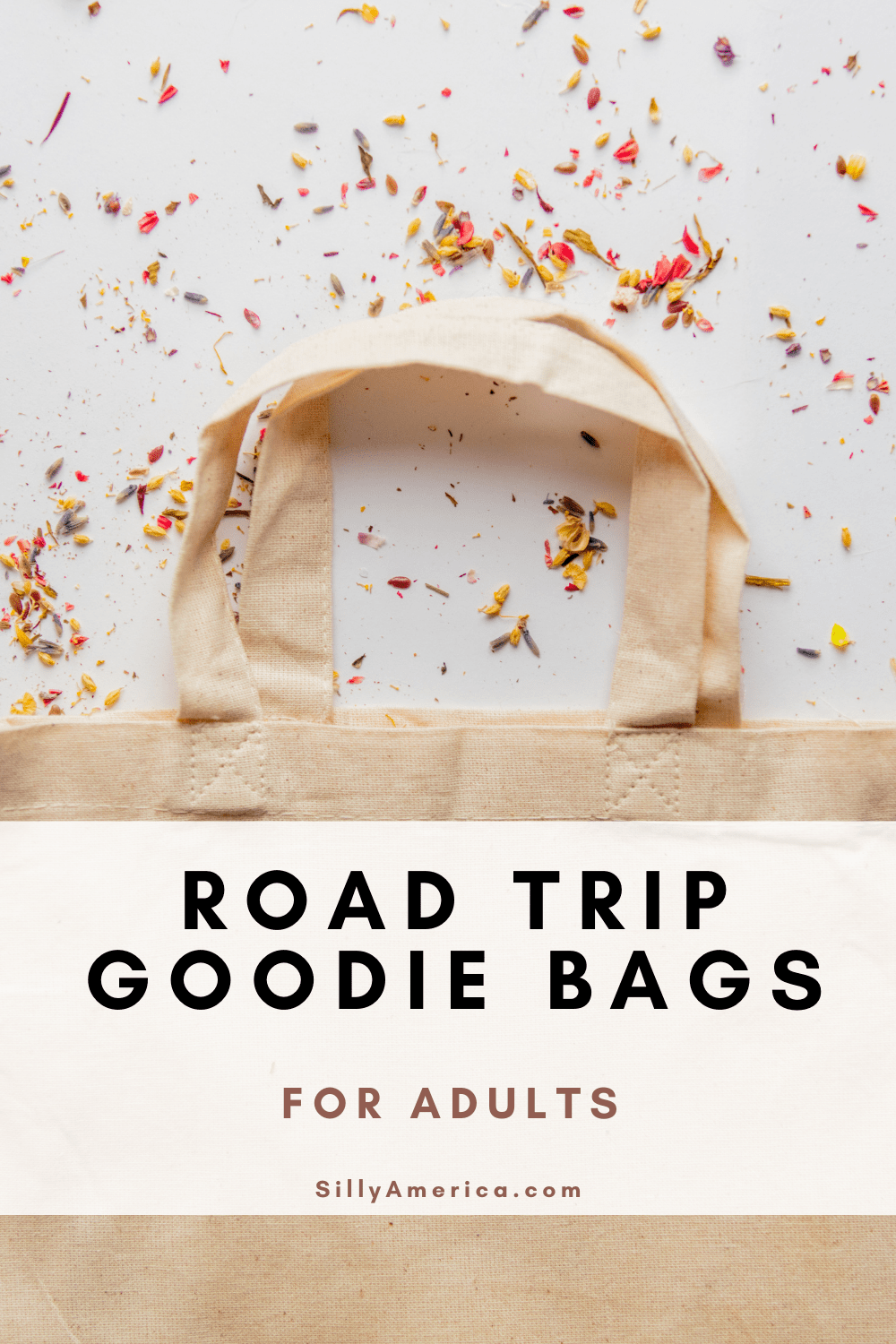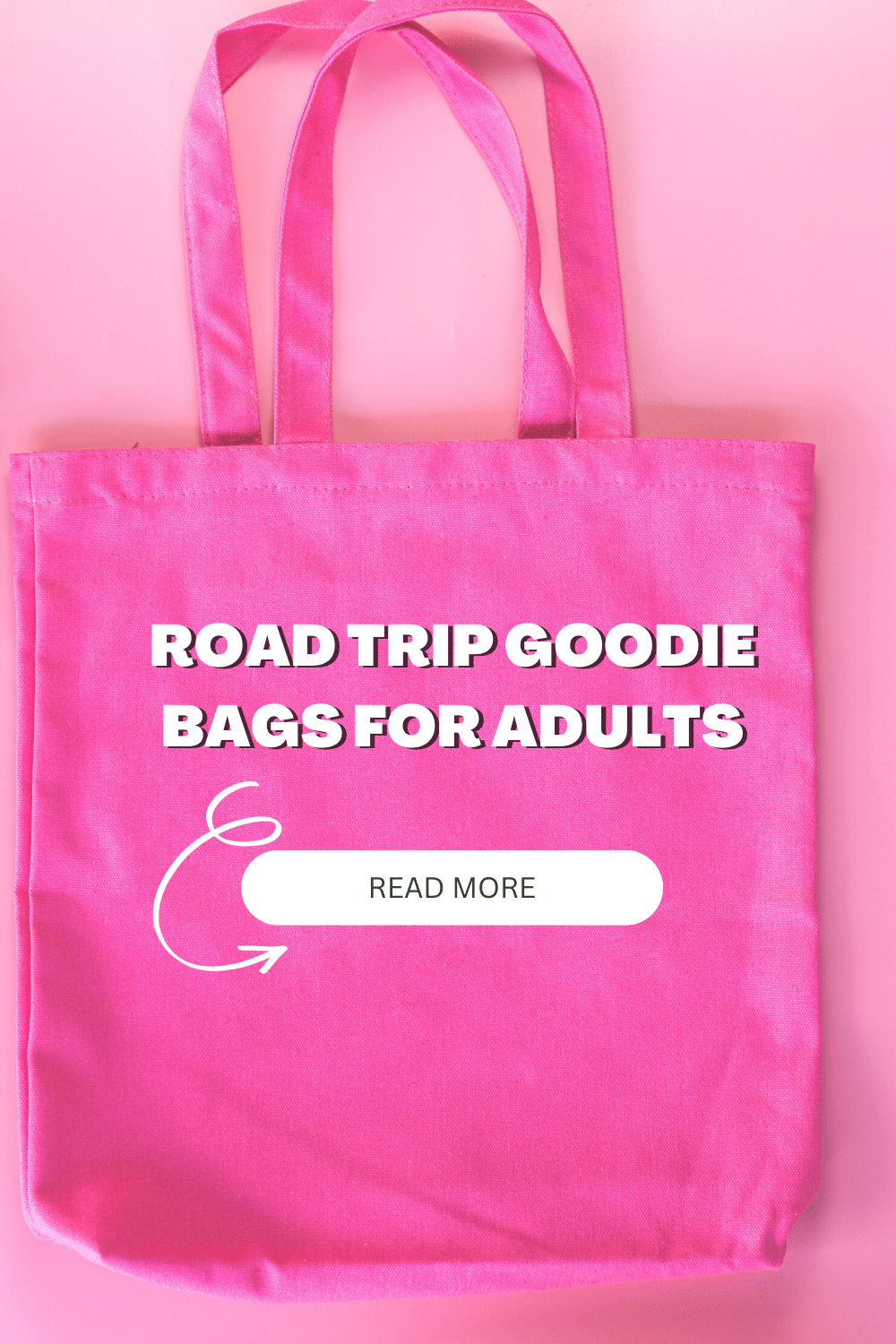 Photo by Guido Coppa on Unsplash