I love taking road trips and one of the best parts of a road trip is checking into your hotel at the end of the night for a cozy bed, a cable movie on the TV, and a good night's sleep. If you're tempted to share your SUITE hotel room and are looking for the best hotel puns to use as captions for Instagram or other social media posts, these dad-joke worthy wordplays are for you!
You'll have no RESERVATIONS using these funny hotel puns as Instagram captions for your travel photos or just to have a good chuckle. Copy the quips to use for Instagram captions, email sign-offs, or texts to your besties or save the images to your phone to share them on your Instagram stories or other social media . Don't forget to tag me at @SillyAmerica if you do, and follow me there too for more road trip inspiration!
Looking for more funny puns and road trip social media ideas? Check out our lists of 60 Road Trip Puns, 200 Road Trip Captions for Instagram, and Road Trip Instagram Story Ideas. It's the INN thing to do!
Funny Hotel Puns
I have no RESERVATIONS about staying at this hotel!
I'm quite INNdependant!
No need to have a HOSTEL attitude!
HOTEL me what happened!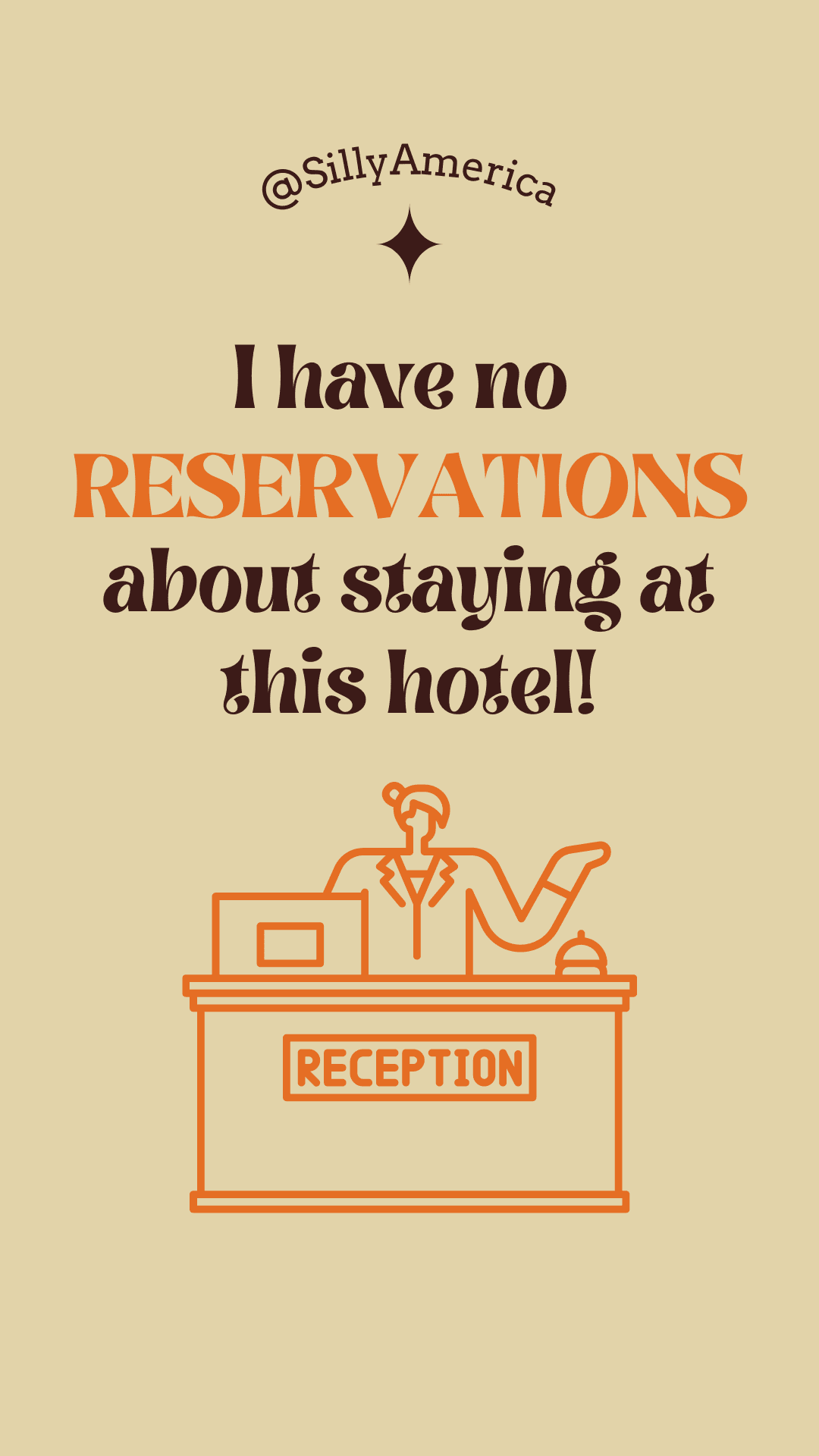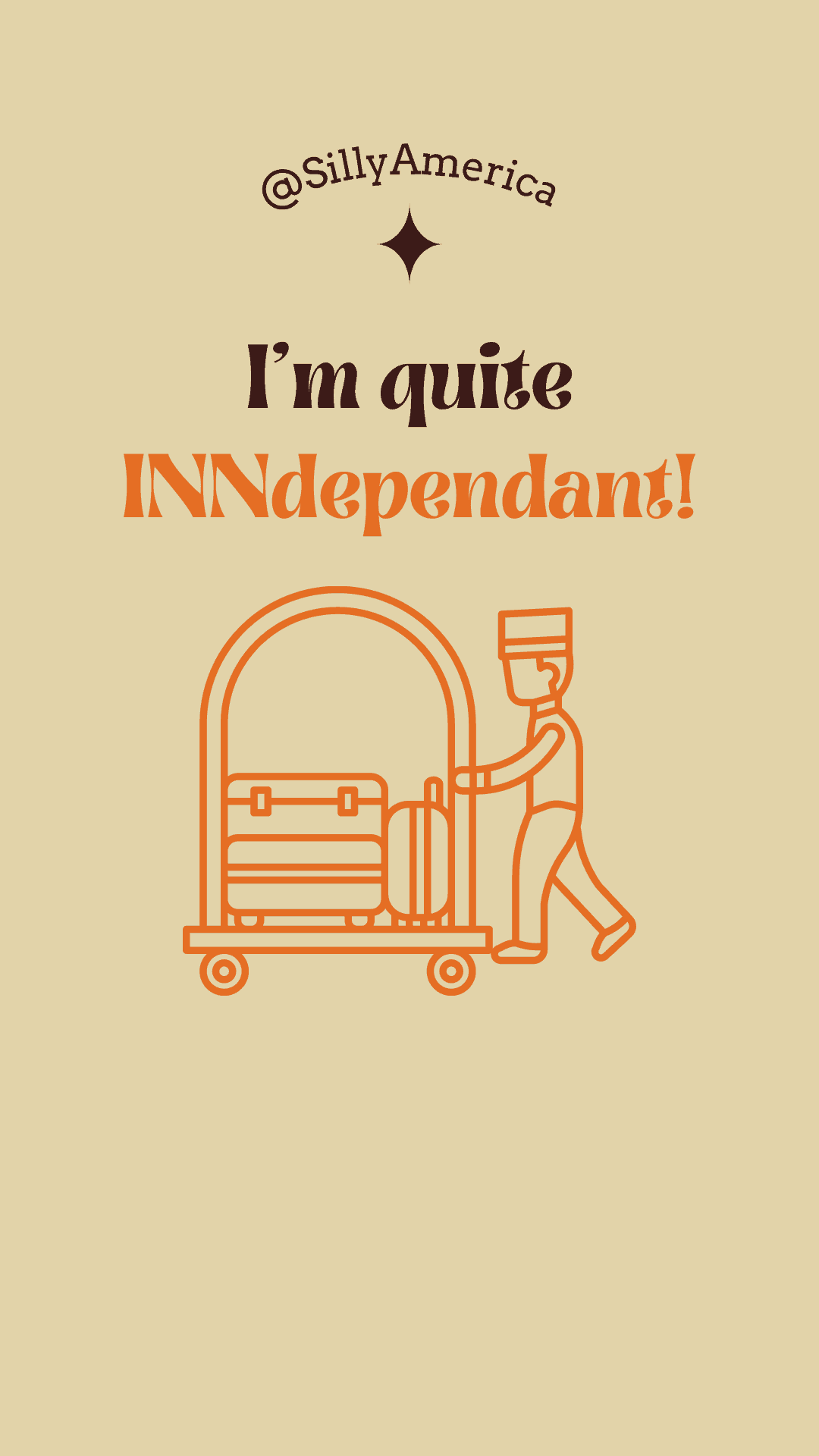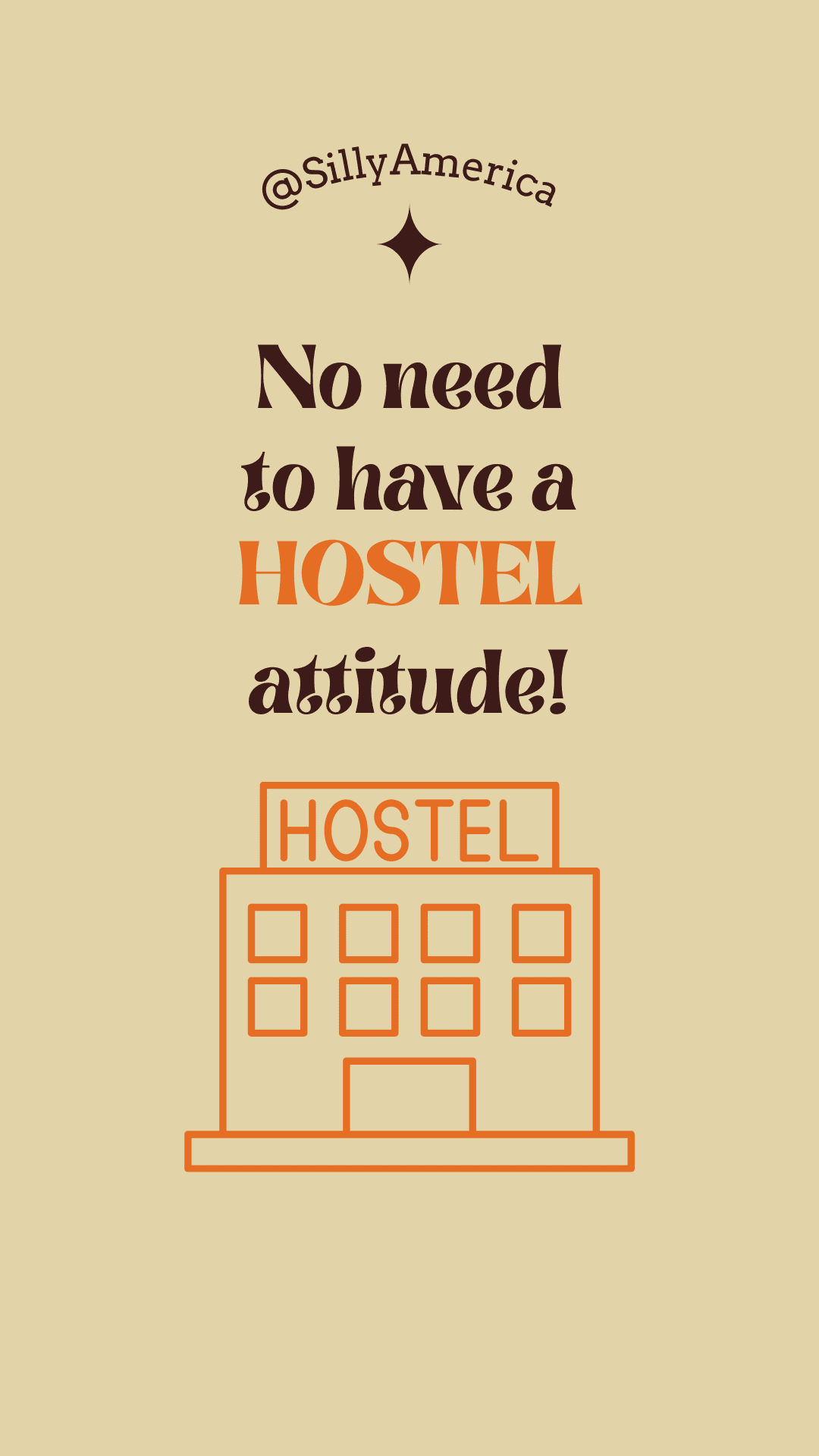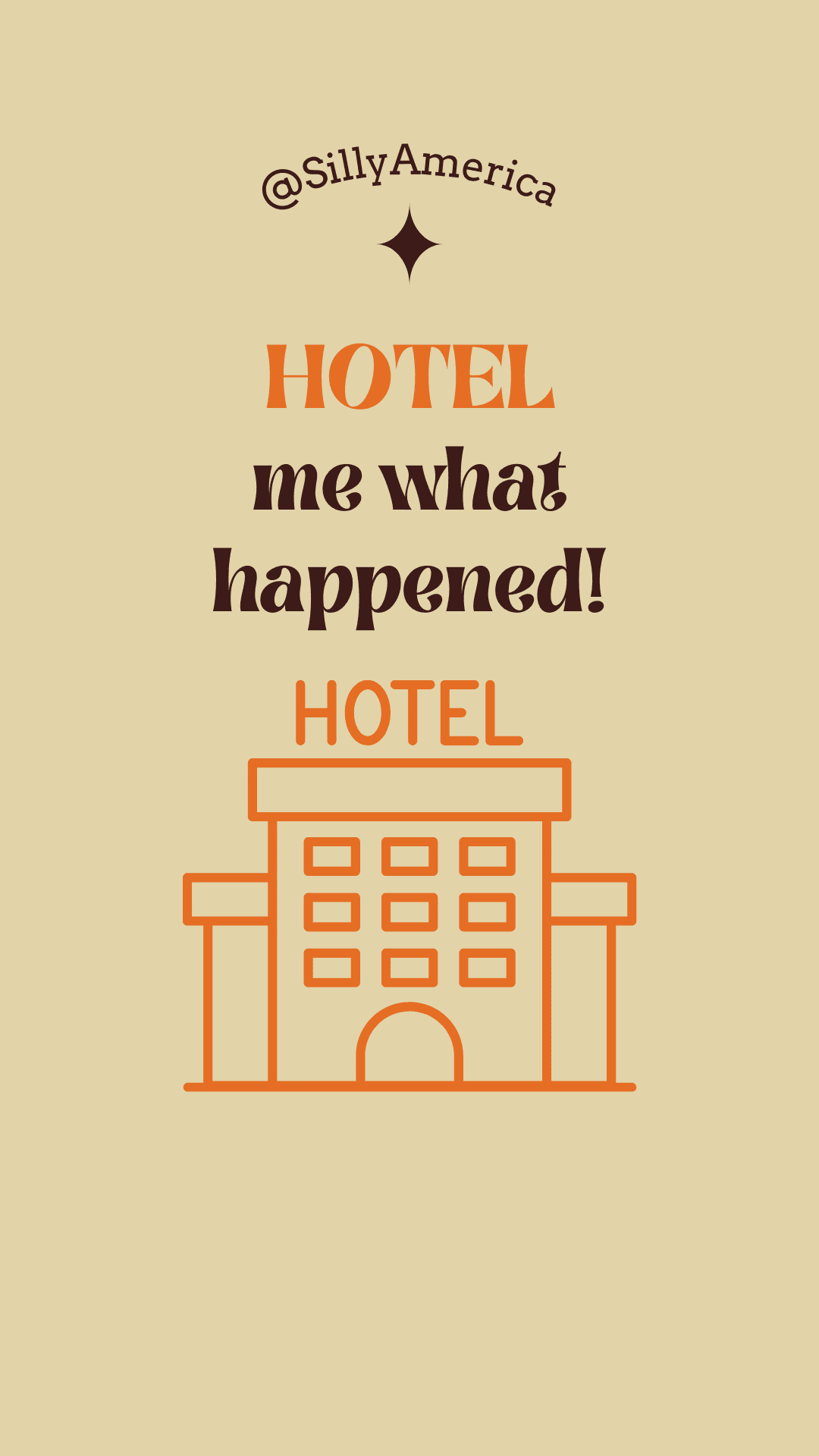 This hotel is so SUITE!
This hotel has excellent RECEPTION!
CHECK OUT this hotel!
This place is LODGEr than life!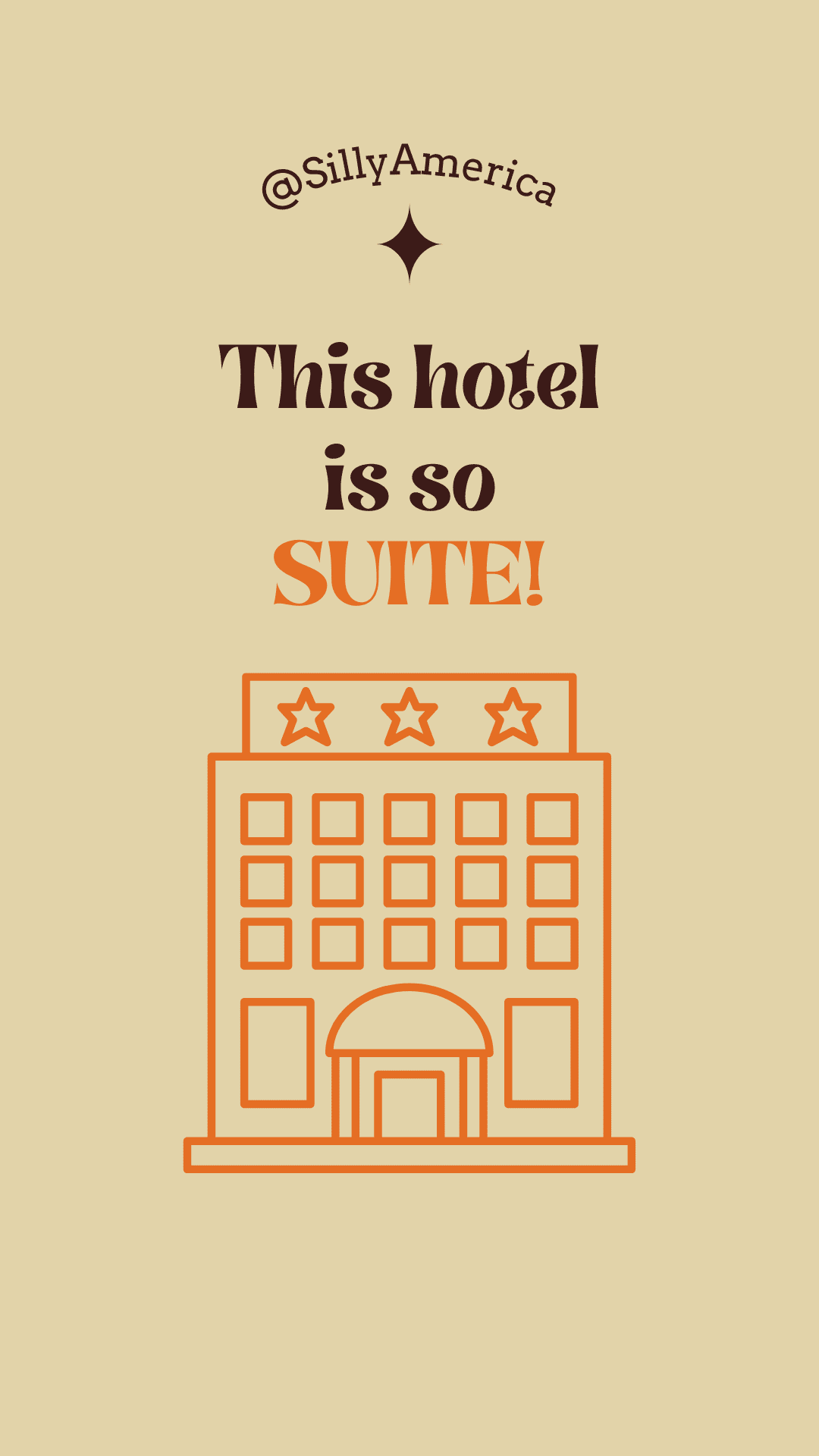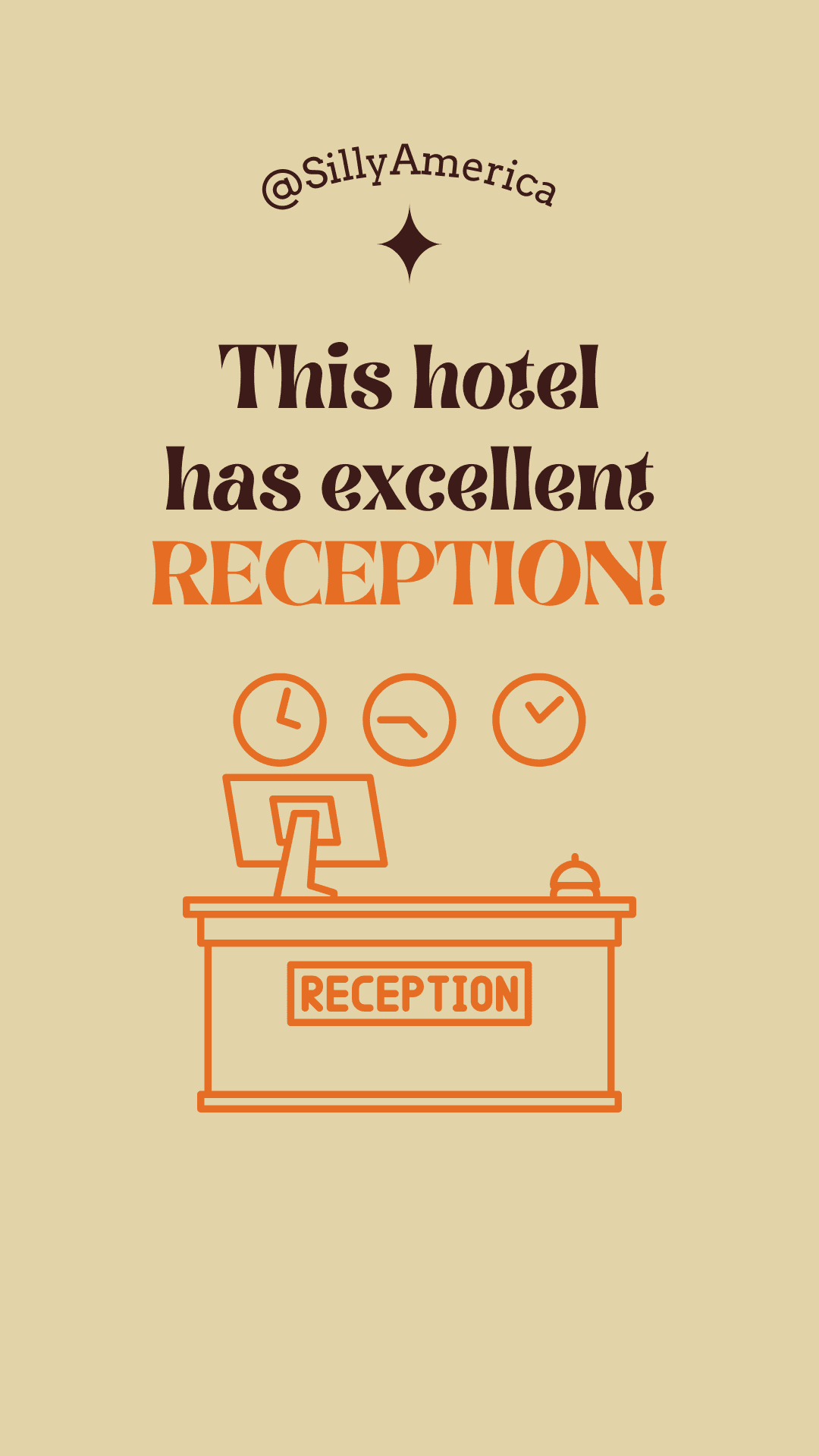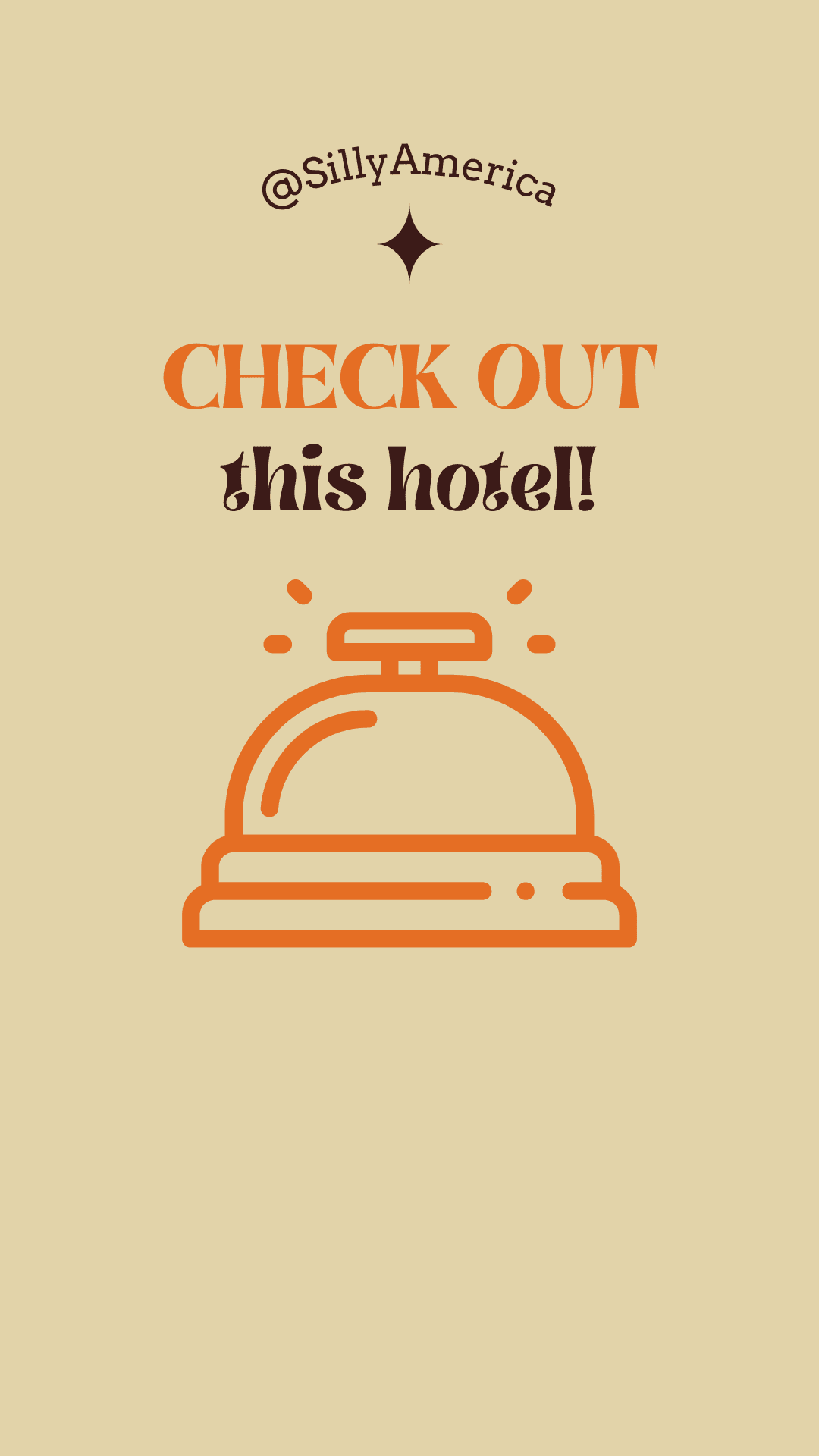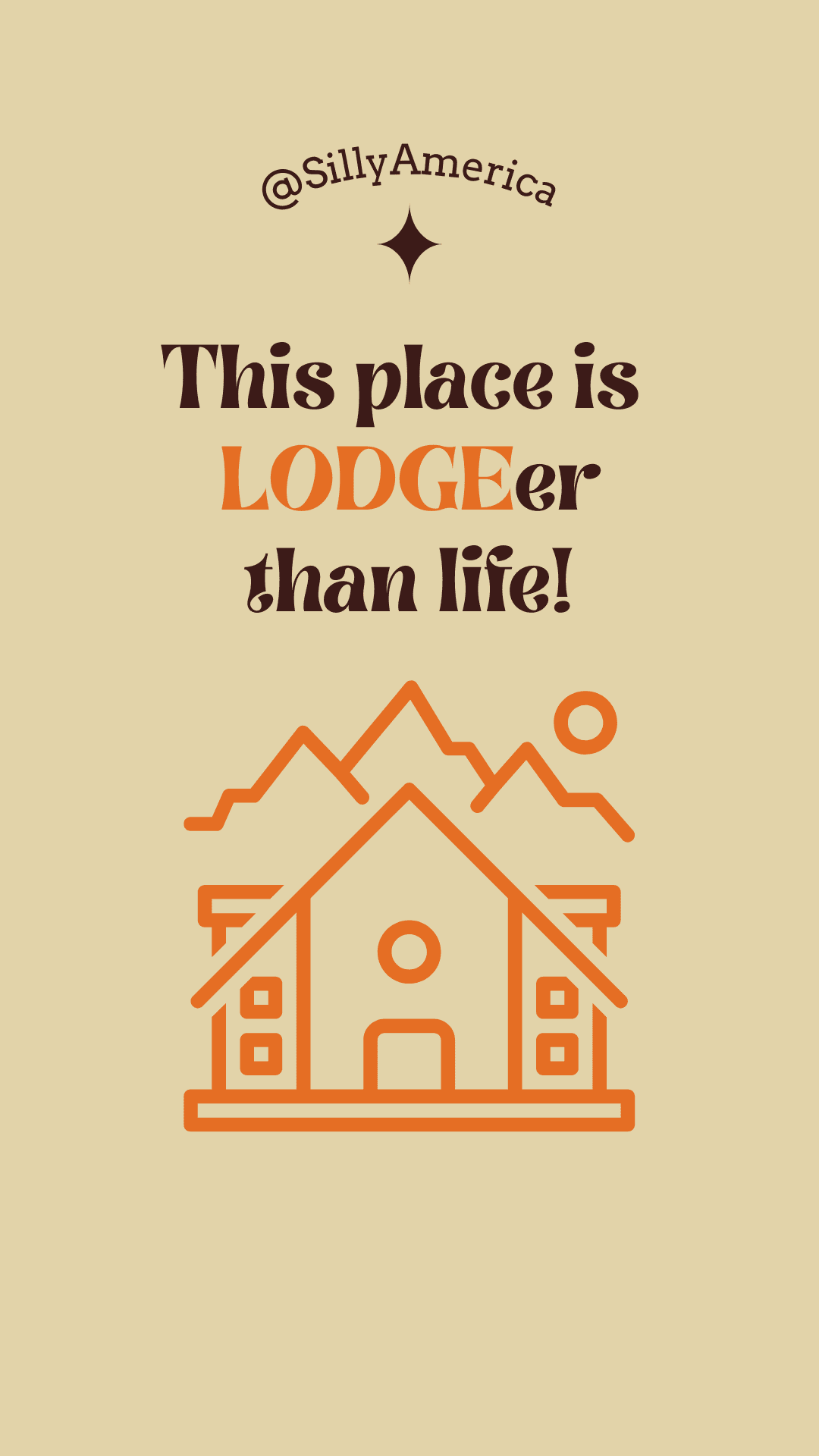 Staying here is the INN thing to do!
Everything is BEDer on vacation!
There's no ROOM for improvement at this place!
Ready to BOOK it to this hotel!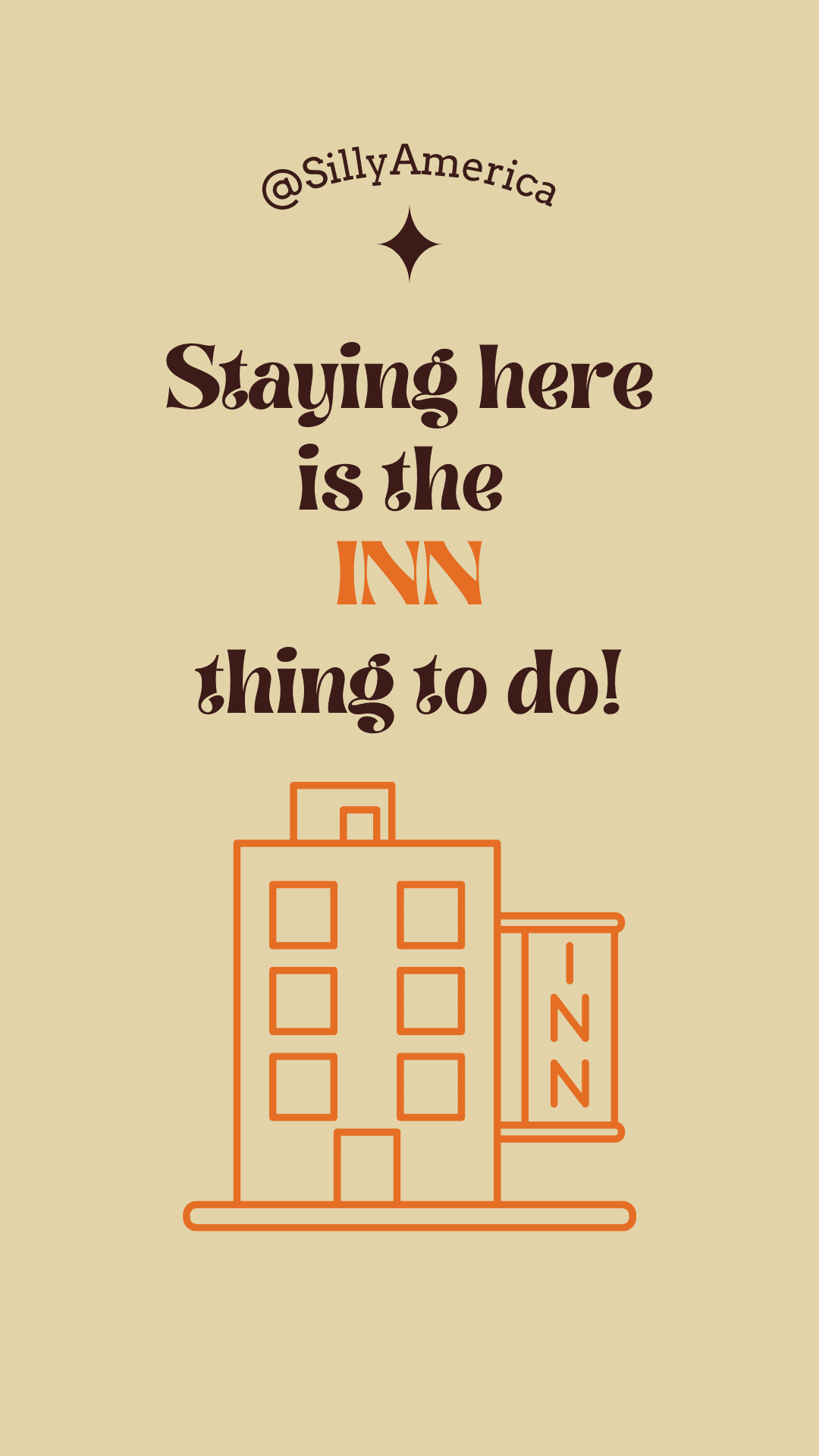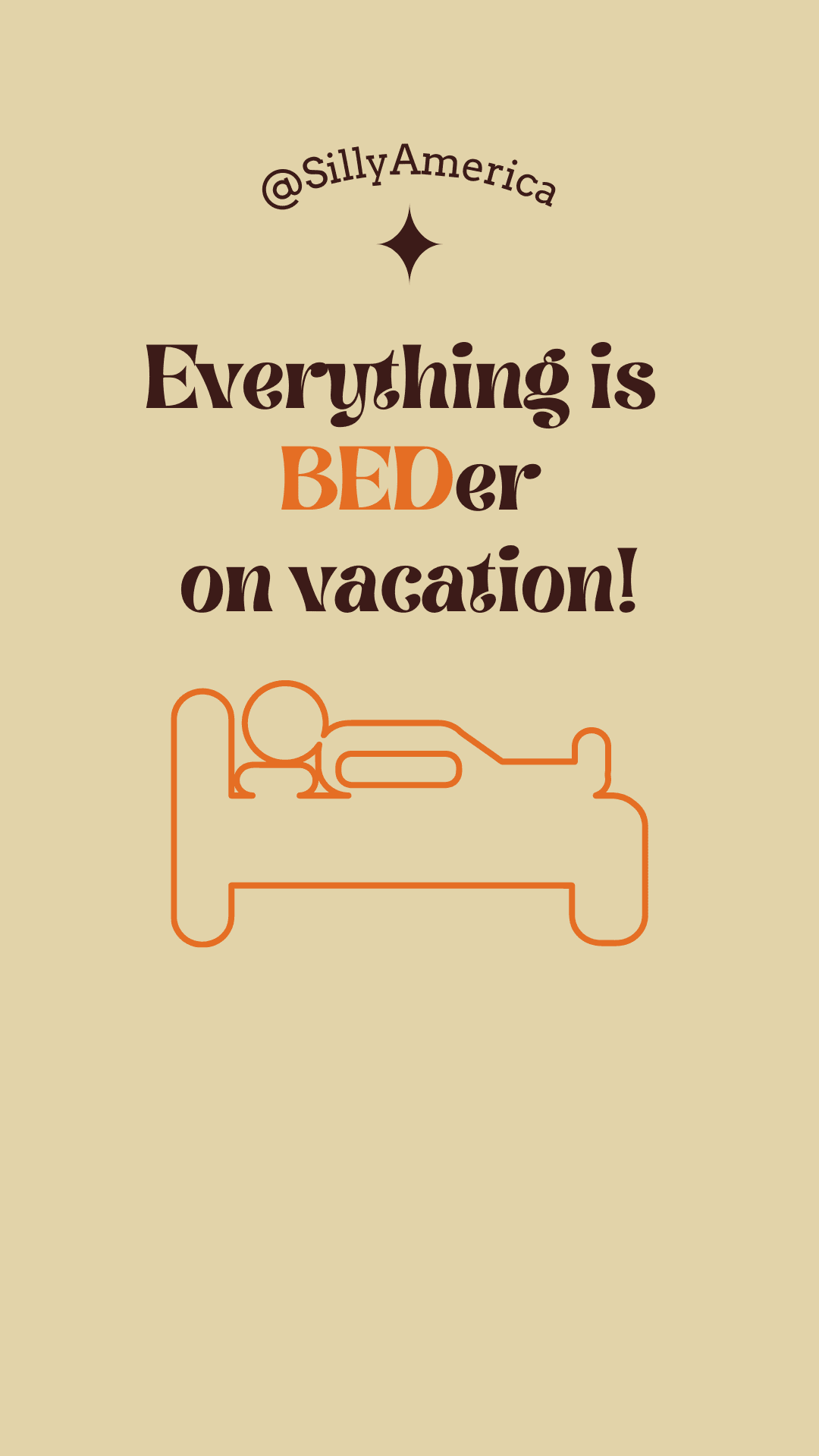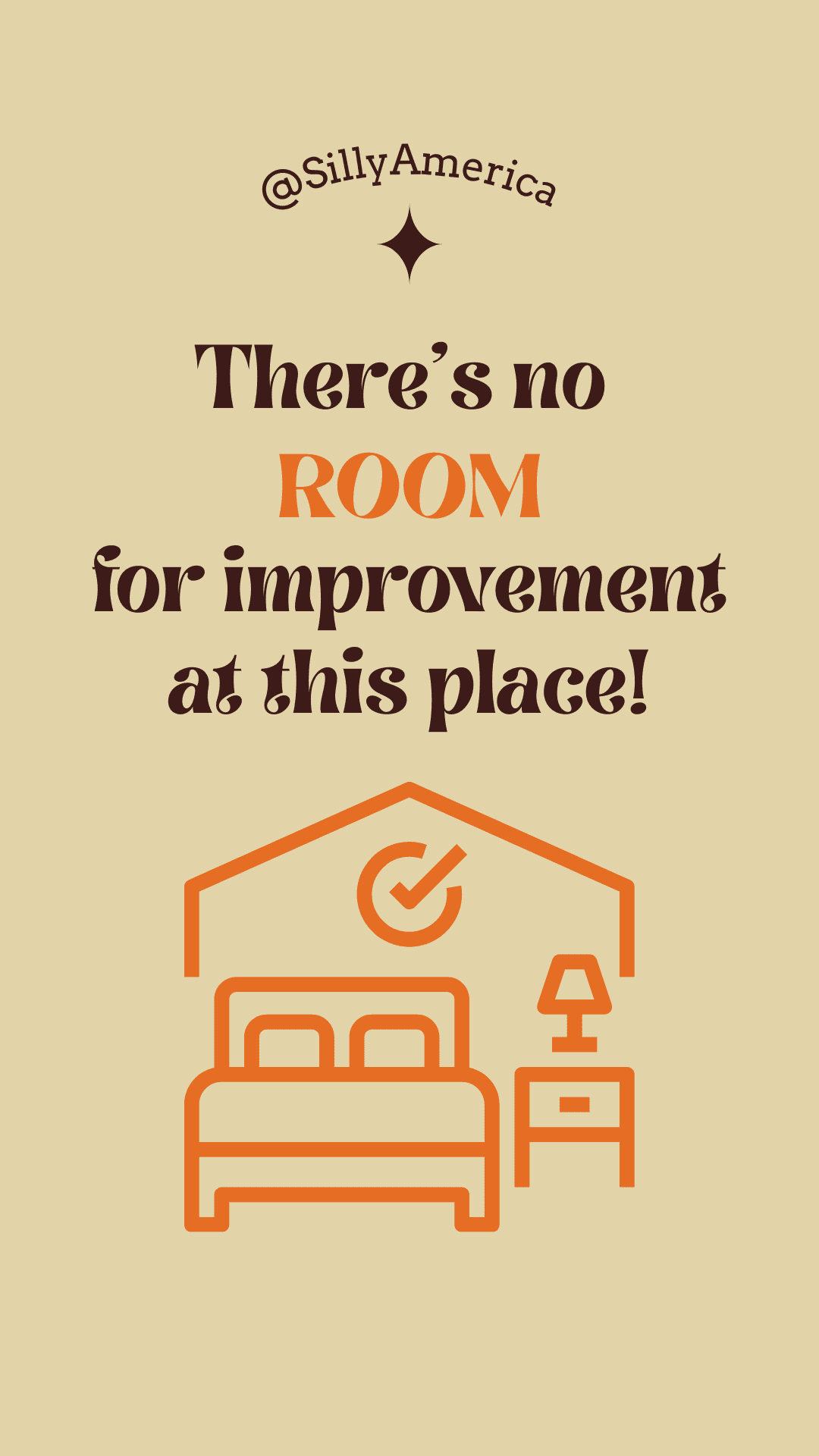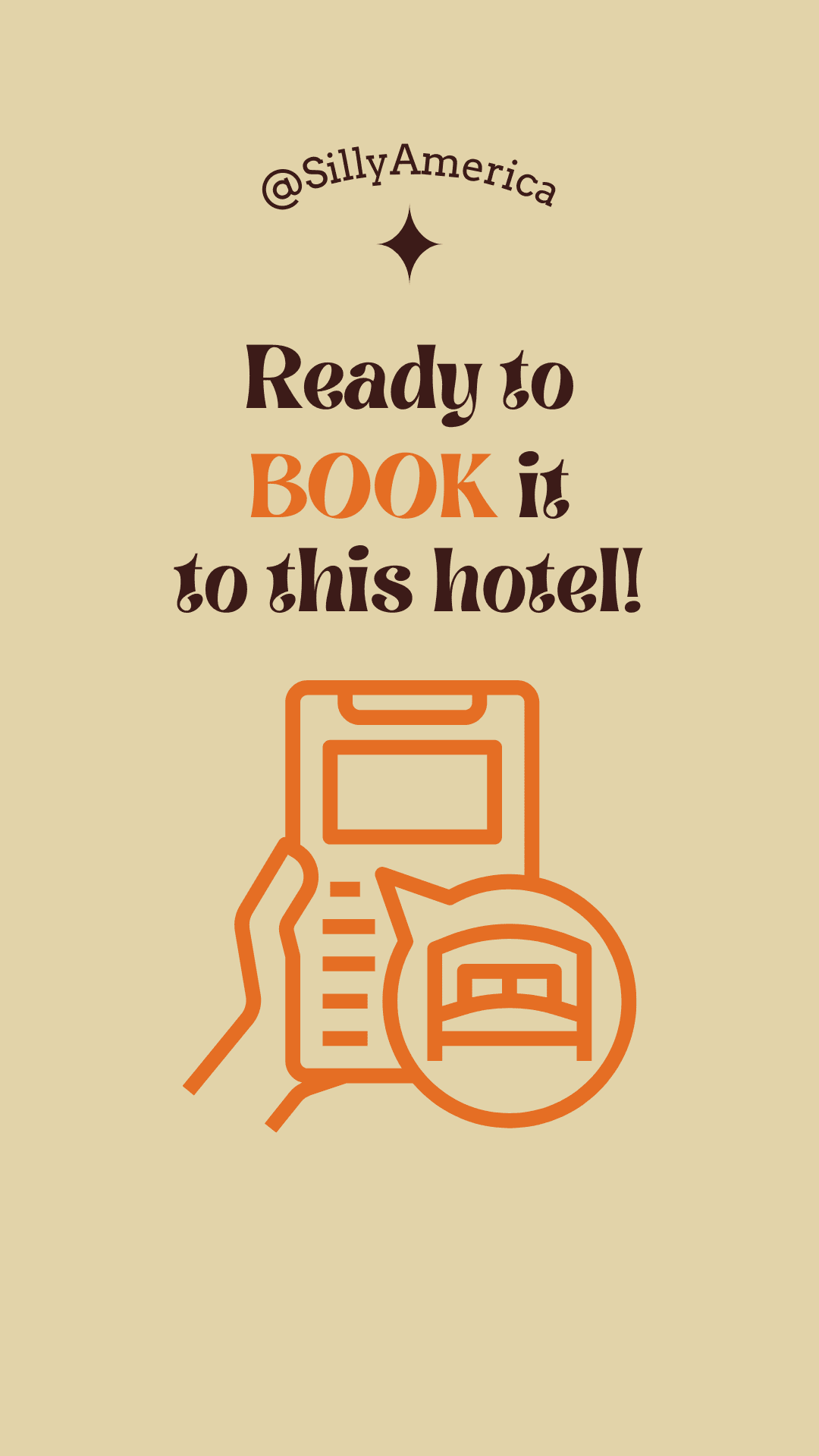 I am FLOORed by this place!
What hotel should I book? Your GUEST is as good as mine!
Staying here was a WAKE UP CALL!
SUITE dreams!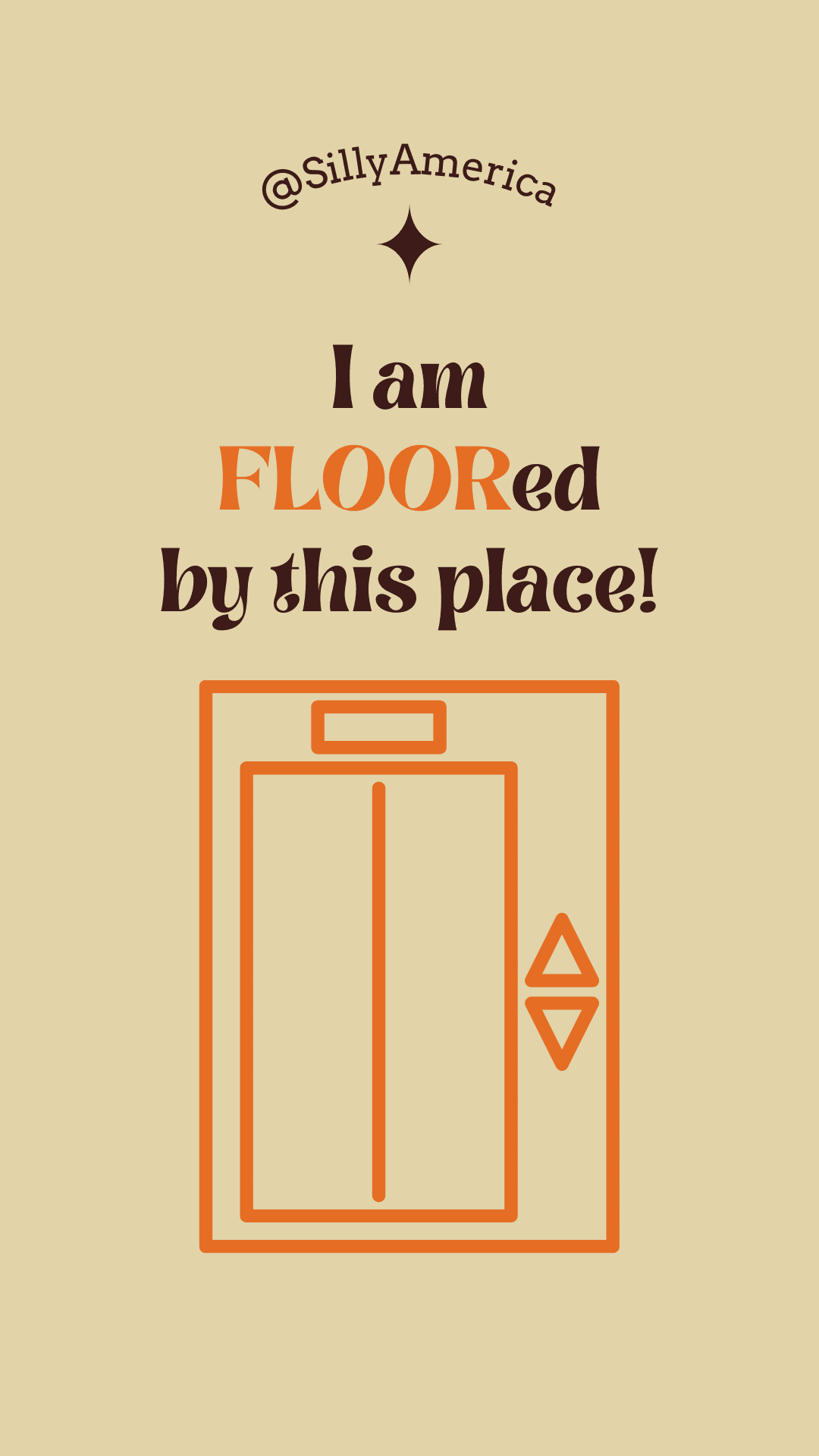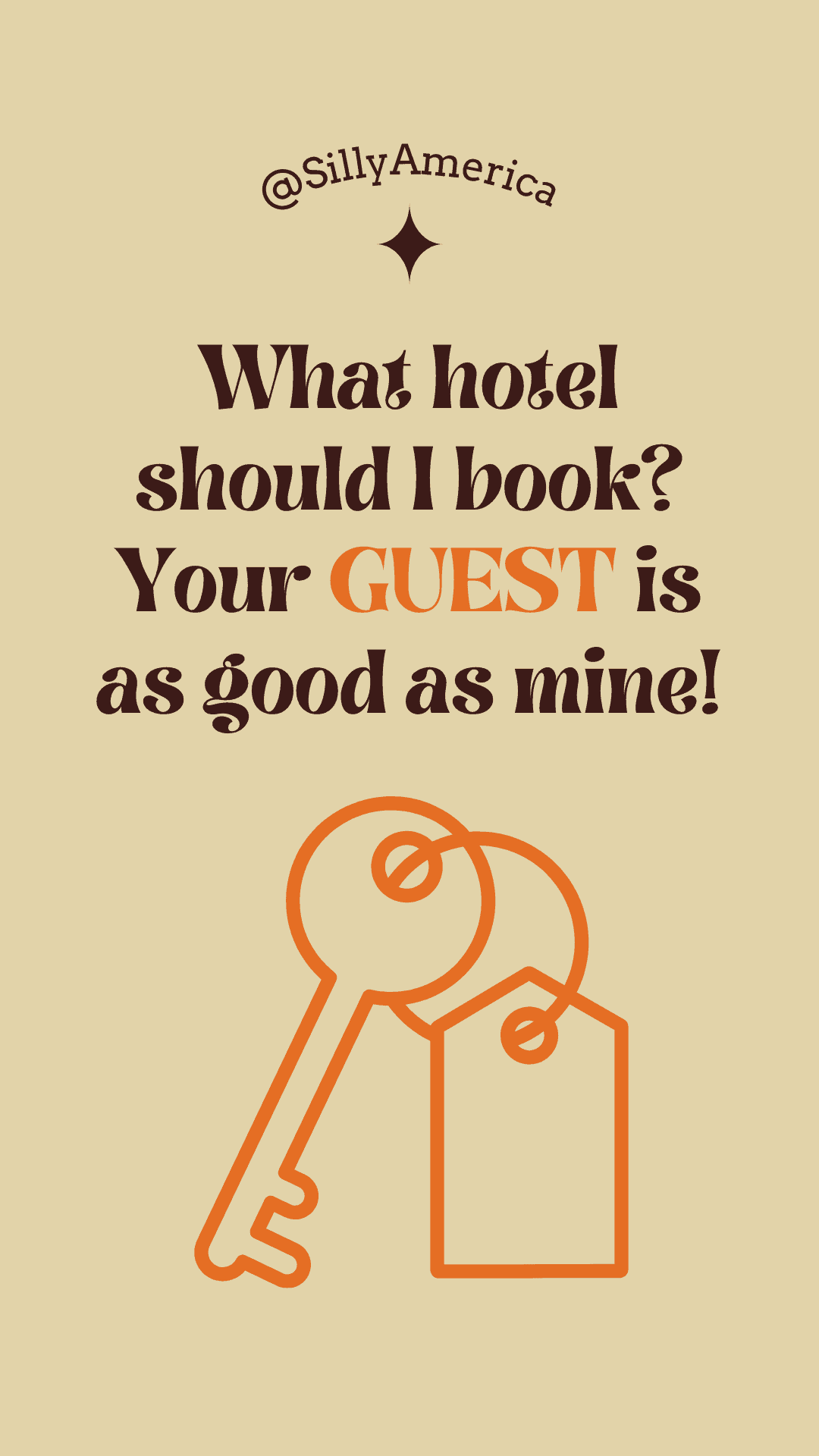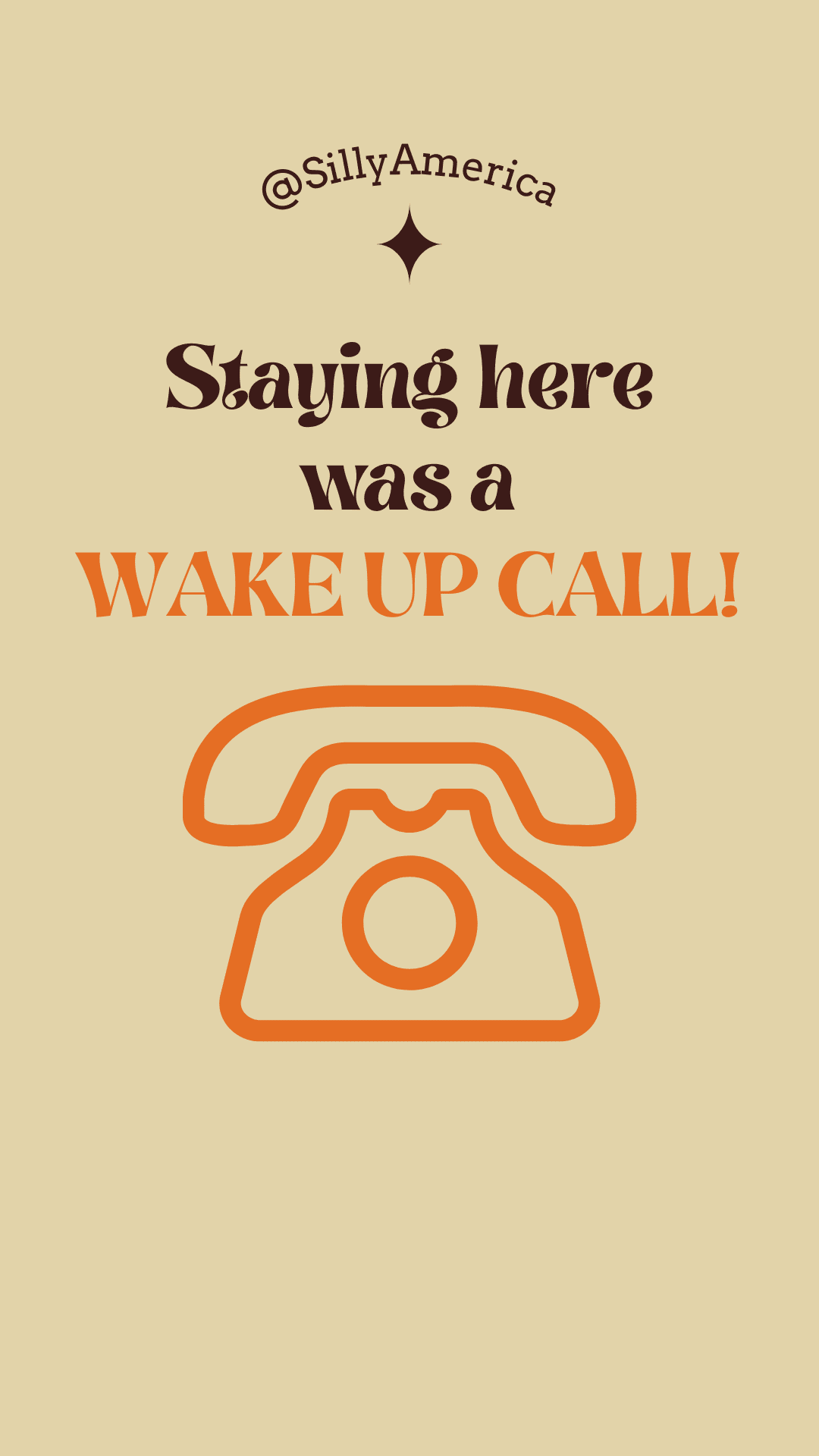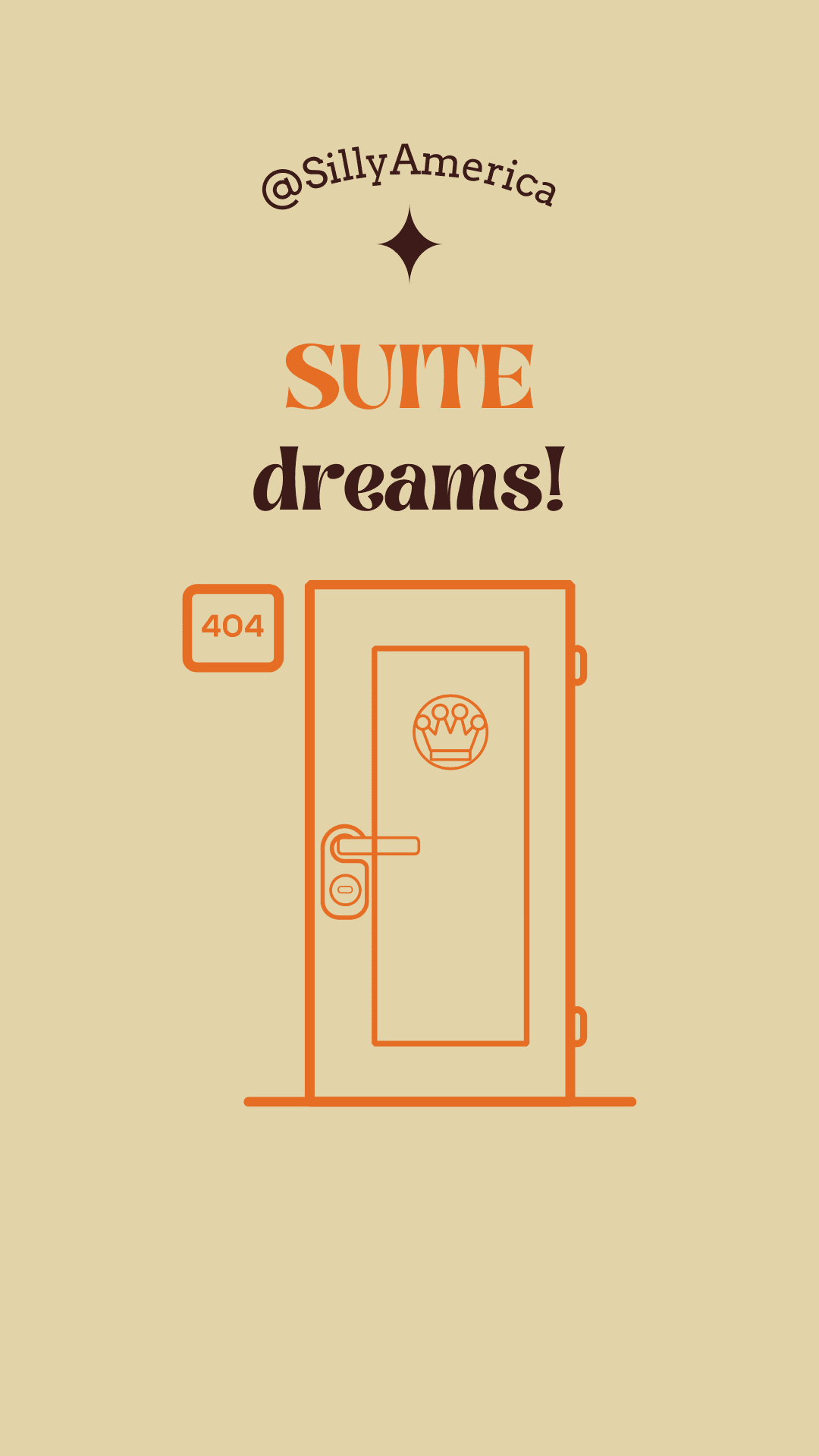 Pin this list of funny hotel puns to save for your next road trip!