Hitting the road and not quite sure what is the best travel suitcase to take on a road trip? There are many options to choose from, and it's not a one-size-fits-all answer. But whatever road trip luggage you choose you'll want to think about what you need, where you're going, and how you like to travel before investing in something new.
Different road trips have different luggage needs. A month-long journey on Route 66 might require a large softcase, while for a weekend getaway you might just need to tote along a tote bag worth of things. On a solo road trip you won't have to worry as much about size but on a family vacation, where trunk space is more precious, you'll have to adjust your car suitcase size to accommodate everyone's stuff.
In general, one of the perks of choosing between the best road trip luggage is that you don't have to worry as much about size or weight. There are no TSA size restrictions and you don't have to worry about fitting a carryon suitcase in the overhead bin. And you'll only really handle it on the short distance between your car and hotel room.
That said, you don't want to bring too much, too little, or worry about having to buy new luggage every time you take a vacation.
What to look for when choosing road trip luggage
There are many things to think about when picking out your roadtrip luggage. You'll definitely need to look at all the features and how you'll use it. Here are some things to consider before making a purchase.
Wheels
While your road trip bags will spend most of their time in the trunk of your car, wheels are a must-have feature for smoothly transporting your goods from your car to your hotel room with ease. Look for car suitcases with spinner wheels for even better control!
Size
When packing for a road trip you aren't confined in the same way you are when taking a flight. There are no TSA guidelines, weight or size restrictions, or carry-on fees. Pick a size that works for you. A larger trip might require a larger suitcase. A short trip, a smaller one. And a solo trip where you have the whole trunk to yourself might allow for bigger luggage than on a family trip where trunk space is at a higher premium.
Compartments & Pockets
When it comes to road trip luggage, the more compartments, the better. It helps if your car travel bags have a deep inside to keep what you're planning to wear, a separate area for shoes and other travel essentials, a pocket for your toiletry bag, and another for the bathing suit you might take out when you reach the beach. Compartments help keep you organized.
Weight
Weight doesn't matter as much when choosing a road trip suitcase versus one for a plane trip, but you should still keep weight in mind. Sure, you don't have to battle with check in restrictions, but you do have to battle with hotel hallways and awkward trunk angles. So pay attention to how much extra weight your suitcase carries and how much weight you can/want to handle.
Travel Style
Chances are you aren't just buying luggage to take on a single road trip. If you're investing in a good-quality travel suitcase you'll want to make sure it fits for all your travel needs. Are you a frequent road tripper? Do you take a lot of flights and prefer to check your bag? Do carry on only? Even if your suitcase is a little too small or a little too big for your trip, it's always better to buy something that will support every trip you take and not just one.
Choose the best road trip luggage
When deciding on the best luggage for car travel, there are many different options. Here are some of the different types of luggage to choose from.
Hardside Luggage
Hardside luggage is always a solid choice. The tough exterior makes it durable when transporting your things in and out of your trunk and the plastic coating keeps everything safe and dry. Of course, there are also some cons. Hard luggage often comes with extra weight from the exterior materials (look for a suitcase made from polycarbonate to help reduce the weight) and the ridged design offers little flexibility when trying to "Tetris" together multiple bags, coolers, and equipment in your trunk (and when trying to fit in one last pair of shorts).
Cons:
Added Weight
Not flexible
Scratches easily
Softside Luggage
Softside luggage is a great pick when considering the best luggage for road trip travel. They offer more flexibility than their hardsided alternatives, allowing you a better chance to pack in just one more thing or squeeze it into an already full trunk. They also often come with multiple compartments, extra pockets, and expanding sections to create a more organized bag.
Pros:
More flexible
Durable
Many compartments
Lighter weight
Cons:
Rigid design
Can Tear and Show Wear
Duffel Bag
Duffel bags are one of my favorite ways to pack for a road trip. They come in a variety of sizes to accommodate a week-long adventure or a weekend excursion, are soft all around to make packing stuff in and stuffing it in the car easier, and often have lots of compartments that make organizing a breeze. For ultimate flexibility, look for a rolling duffel with wheels.
Pros:
Flexible
Multiple uses
Variety of ways to carry
Multiple compartments
Cons:
Not as sturdy
Most don't have wheels
Travel Tote
For overnight trips, day trips, and weekend getaways, you might not need to pack much more than what fits in a travel tote. Travel totes are small and easy to pack making them the perfect option if you just need a change of clothes and a toothbrush. Even if you think you'll need more room, a travel tote is a great investment to use as a second bag for road trips or any vacation travel.
Pros:
Flexible

Easy to carry
Can double as a second bag
Backpacking Backpack
If you love camping or hiking on a road trip (or backpacking Europe or South America when you're not) a backpacking backpack is a great choice. They are roomy and durable, and can be easily carried on your back. When considering the ,best bags for road trips, this is a great option for campers who might walk through a forest instead of a carpeted hotel, but also for any road tripper who appreciates a little adventure.
Pros:
Flexible

Easy to carry
Good for camping/hiking trips
Cons:
Can feel heavy
Awkward designs
Harder to get things in and out
Whether you're looking for the best luggage for family road trip or a small road trip bag for a solo adventure, these guides will help you pick the best luggage to travel with so you can pack for your vacation with ease!
Pin this post about the best road trip luggage to save for later: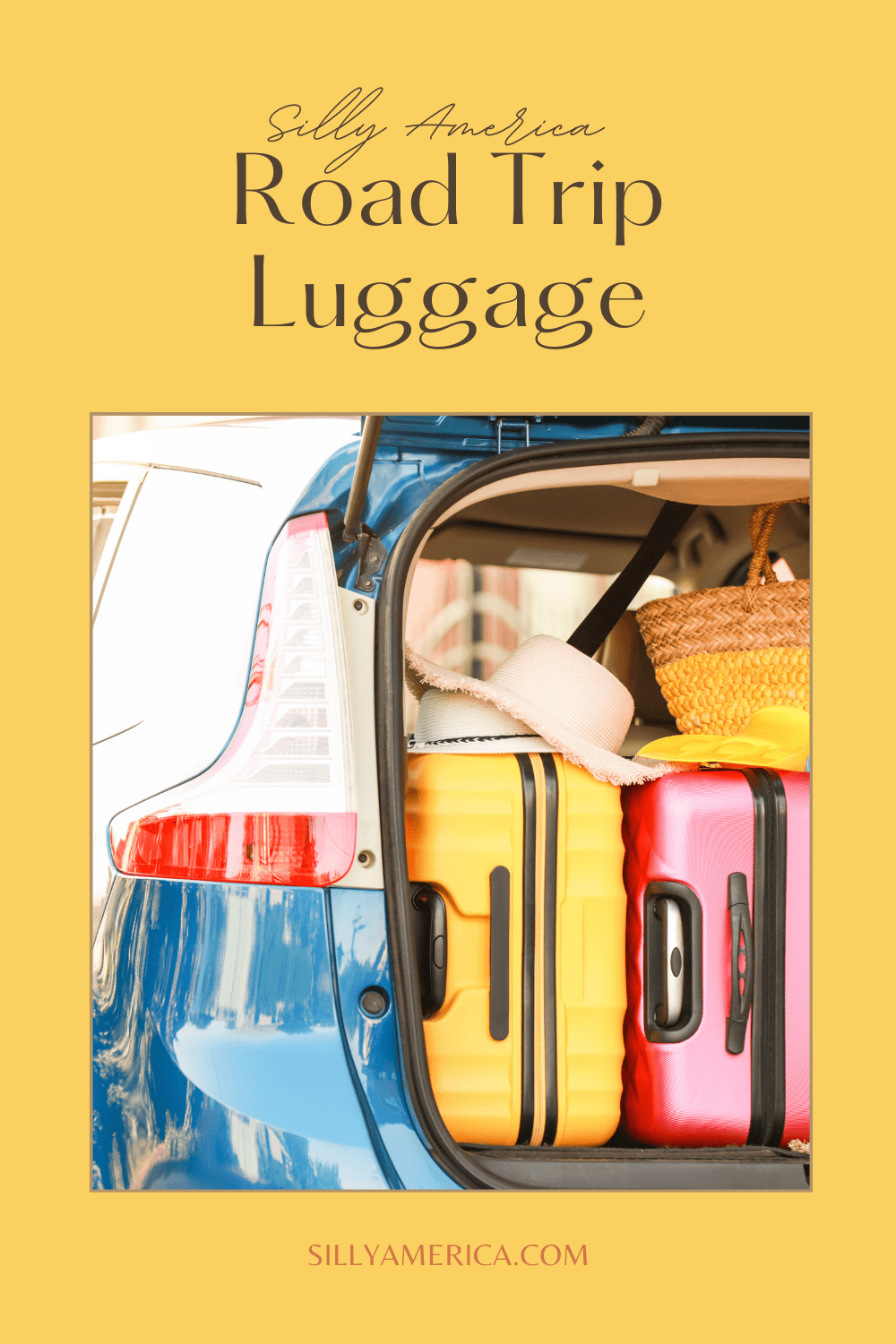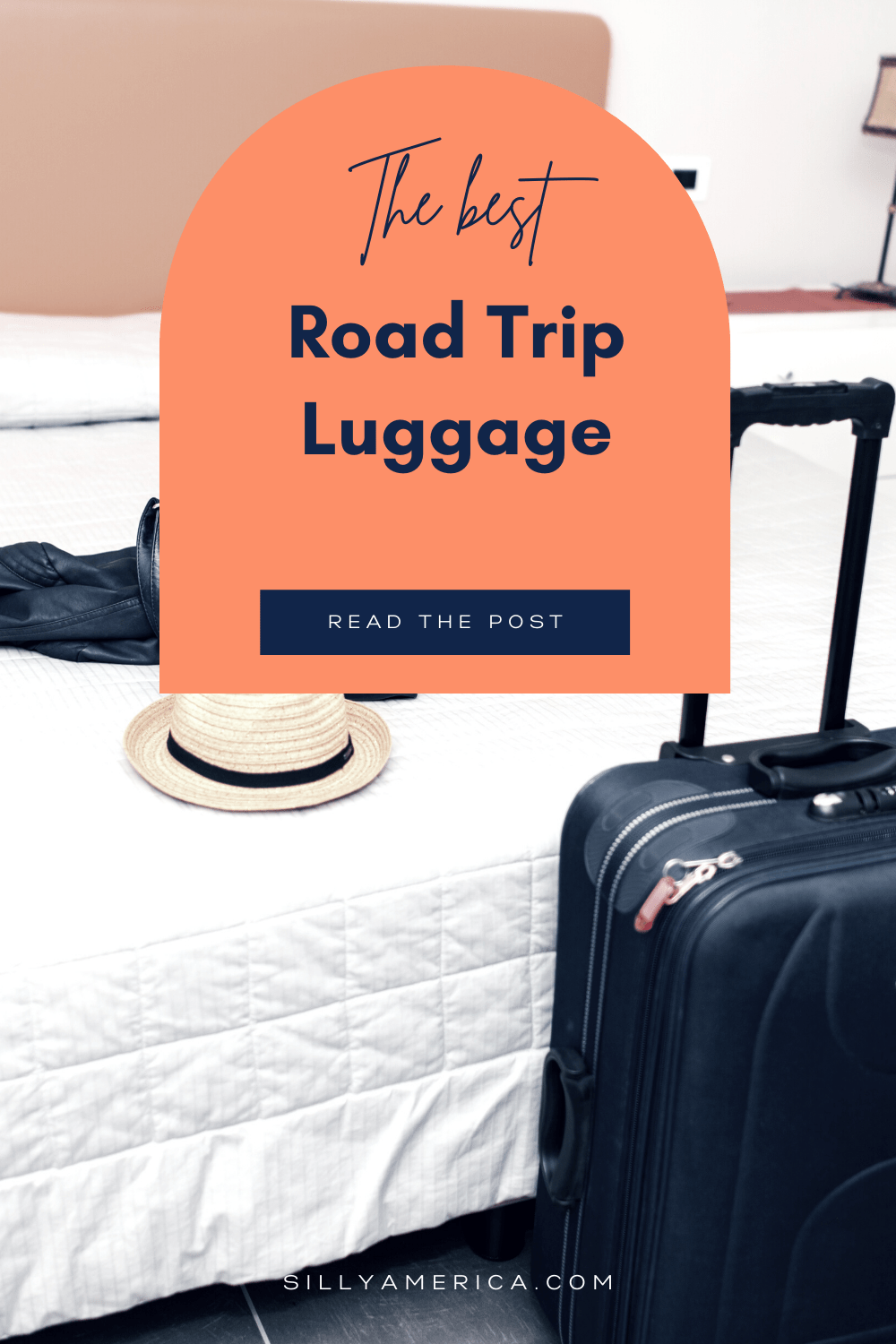 Photo by Max Vakhtbovych from Pexels