When taking a road trip you're going to be spending a lot of time in your car. Rev up your trip by decking your vehicle out with some fun car accessories that will make your car uniquely yours.
These accessories and cool things to add to your car will make your long drive that much better. Whether you want something to keep your drinks cool or your car looking hot, read on to find something you didn't know your car needed.
Fun Car Accessories:
Programmable LED Car Sign
Show the world you're on a road trip or give a not so subtle sign to back up to the car behind you. Use a programmable LED car sign to set up your own message, add animation and doodles, and add some flair to your car.
Pizza Cat Car Air Freshener
Spending days on end in the car can leave it smelling less than fresh. Accessorize your car with a fun air freshener to brighten up both your rearview mirror and that stale stench. Look for something that expresses your personality like a pizza cat, a respectable dog, or even bigfoot.
Car Swivel Tray
Turn your car into a fine dining establishment, Or, at least, get that dripping burger off your lap. A swivel car tray mounts into your cup holder and provides a more refined base for your Taco Bell burrito and McDonald's fries.
Multicolor Interior LED Lights
Turn your car into a party. Add app-controlled USB LED car lights to turn up the heat in your car. LED car lights add a special glow to your car that will provide a fun ride for you and your passengers (whether you're taking a long-distance road trip or driving Uber or Lyft). Program the lights from your phone and even time them to music.
Star Wars Chewbelta Chewbacca Seat Belt Shoulder Cover Pad
If you love Star Wars, Chewbaccafy your car seatbelts with a furry seat belt cover reminiscent of everyone's favorite Wookie.
CarLashes
Get this CarLashes for your car in the wink of an eye. Turn your boring headlights into a cute statement with giant faux eyelashes that attach to your car.
Rhinestone Steering Wheel Cover
Add some bling to your steering wheel with a rhinestone-studded cover.
French Fry Cup Holder
If you've ever tried holding a bag of delicious but greasy and hot fries while driving, you know the struggle. A
French Fry cup holder transforms your car's cup holder into the perfect vehicle for fries, chicken nuggets, or mozzarella sticks, to keep your hands free and your food accessible.
Car Mirror Decal
Remind yourself how gorgeous you are every time you check your mirrors with a fun inspirational quote on a car mirror decal.
Car Mattress
Turn your backseat into a hotel. Or, at least, a more comfy backseat, with a car mattress that nestles perfectly across the seats.
Retro Cooler
If you're going to pack up your trunk with cold sodas and road trip sandwiches, you might as well do it in style. The Igloo Picnic cooler comes in fun colors with a retro style that will keep your drinks cool while looking hot in your Instagrams from the beach or the side of the road.
Rhinestone Car Seat Gap Filler
There are so many ways to take advantage of spaces in your car for an extra-organized automobile. But they don't have to be boring and black. Pick up a rhinestone seat gap filler to make a little extra storage space with style.
Pin this list of fun car accessories: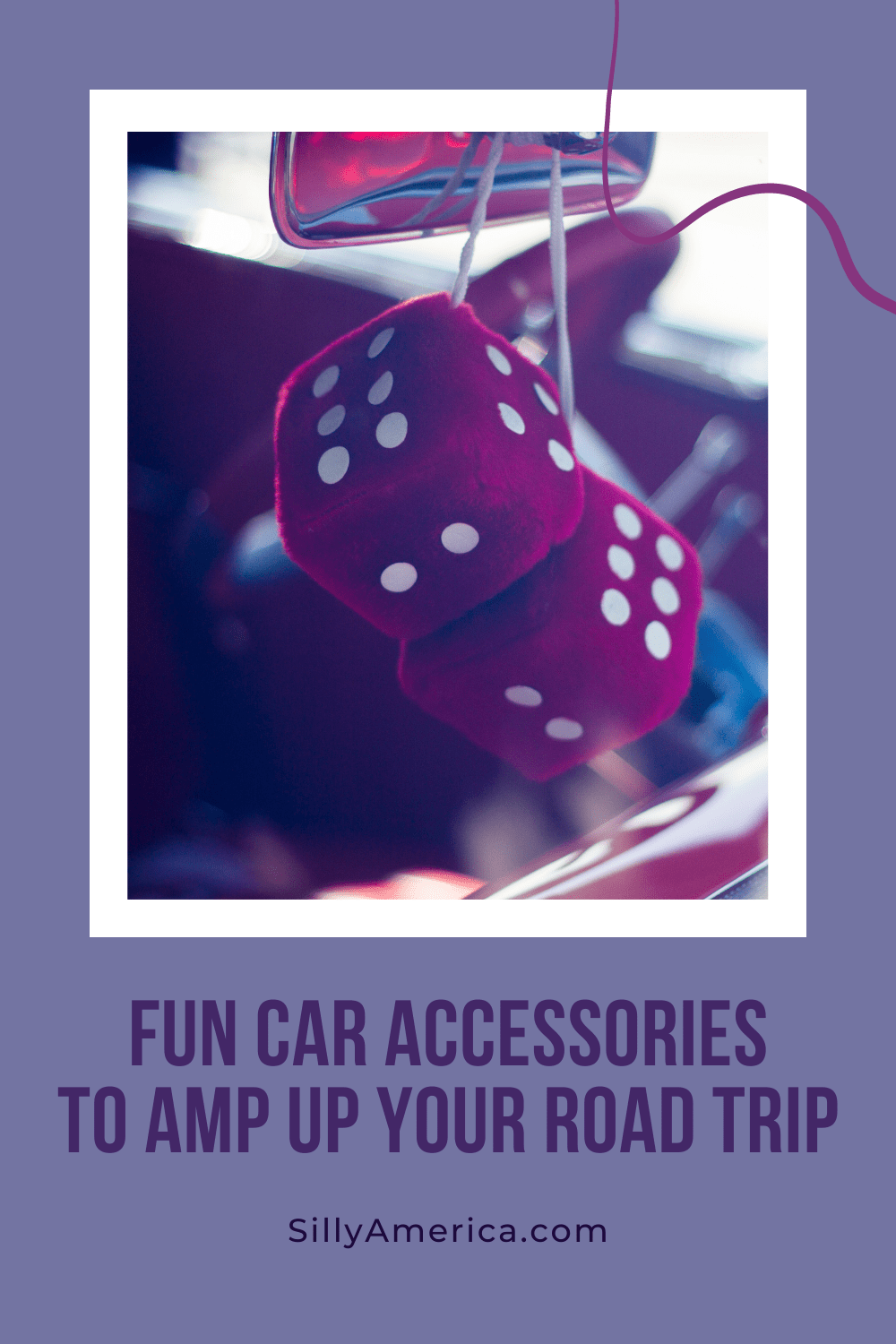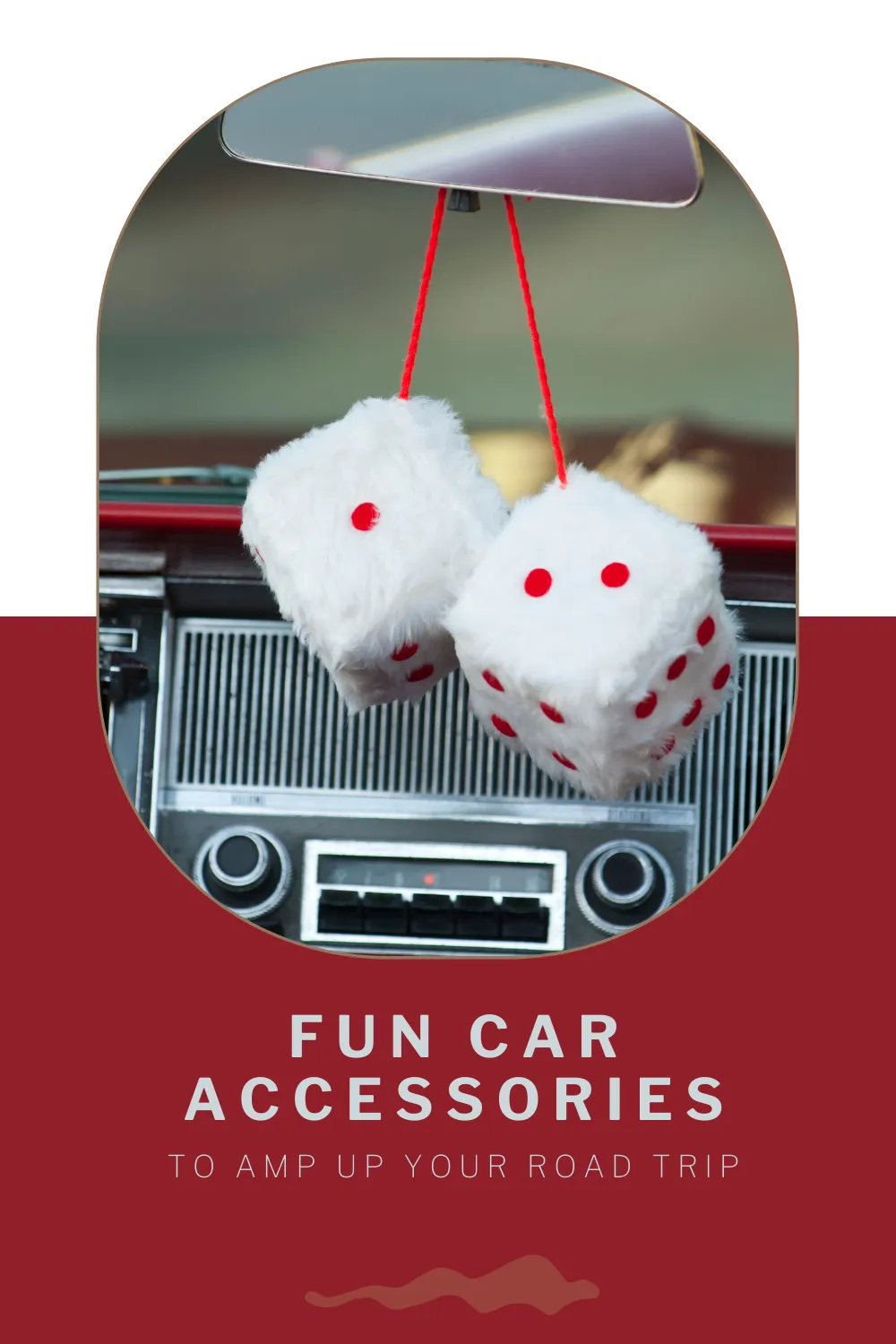 Photo by Sean Foster on Unsplash