Hitting the open road? Instagram stories are one of the best ways to take your friends, family, and followers along for the ride on your road trip. With a 24-hour shelf life and an in-your-face design, these 9:16 snippets of life provide the perfect medium to overshare your trip and let others live vicariously through your travels. But, with so many possibilities, it is easy to get overwhelmed and be at a loss for road trip Instagram story ideas.
If you're taking a road trip what can and should you share about your journey? What features of Instagram can you use? What are the best captions? Read on and we'll share with you some of our best road trip Instagram story ideas, tell you what features will enhance your stories, and give you plenty of road trip captions, quotes, graphics, and games you can share with your audience.
Have a blast sharing your adventures to your Instagram account! Don't forget to tag me at @SillyAmerica and follow me there too for more road trip inspiration!
Road Trip Instagram Story Ideas
When traveling, your Instagram stories should lead your followers on the journey along with you. Create a narrative with a beginning, middle, and end that gives the full picture of everything you've done (or everything you want to share), without being overwhelming.
When should you post about your road trip in your Instagram stories?
Pre-Trip
You can start posting about your road trip in your Instagram stories before the road trip even begins! You can tease your audience with things you're excited about seeing and your itinerary. Show yourself packing your road trip bags or getting your car ready for the trip. Ask your audience questions about what you should do when you get to your destination and set up a countdown that ends when your road trip begins!
During Your Road Trip
You'll have the most stuff to talk about and show while you are actually traveling! Here you can share photos and videos of what you're doing and seeing. Share that national park hike, the giant roadside attraction, your diner lunch, your amazing hotel room: whatever it is you are doing on the road!
Just remember, you're traveling! And you want to enjoy your travels! So you'll want to find the balance between enjoying the drive, scenery, roadside attractions, hotels, and everything else along the way and at your destination, and not being attached to your phone. There are three different ways you can go about posting content to Instagram on a road trip:
Post Everything as You Go: This is the most thorough way to keep your Instagram stories up-to-date. But it also can be the most time consuming in the moment. If you have a short trip and a tight itinerary, it might not be the way to go.
Post Teasers as You Go: In this option, you'll only post a few highlights throughout the day. Enough to give your followers a tease of what you're up to without sharing the whole story. You can then save more in depth photo editing and story telling for when you're back home.
Wait Until The End of The Day: There's also the option to save everything for a photo dump when you get to the hotel at the end of the day's drive (posting either teasers or everything then) or even not positing to stories at all while you're traveling and waiting until you get back to share it all!
There's no right or wrong way to share your road trip to your Instagram stories. It is up to you and based on how long you're traveling, how packed your itinerary is, and even if you're a passenger or driver! (Passengers have the luxury to be able to use their phone while driving between destinations).
After Your Road Trip
After your road trip you'll have more of a luxury to revisit your photos and videos, edit them, and add more in-depth information. This is the time to share more knowledge and anything you didn't get to share during the trip. You can post recaps my day or by attraction, share your post-travel feelings, and share general road trip memes, quotes, games, and graphics to keep everyone following you in the road trip state of mind! (See below for some inspiration and downloadable graphics!)
What content should you share to your stories?
You can share anything you want for your road trip Insta stories. The key is to create a narrative that brings your friends and followers along for the drive. These creative road trip Instagram story ideas are just a guide to help you create content to share. Here are some ideas for different types of content you can share in your road trip story. Mix it up and use a variety of different types to keep everyone watching from home engaged!
Photos
Instagram started as a photo app and its still one of the most popular things to share to your feed and in stories. Share photos of beautiful landscapes, roadside attractions, monuments, your drive-though breakfast, your diner lunch, and anything else, big or small, you see along the way Don't forget to capture some of the little, mundane moments as well — sometimes they are the most memorable parts of travel!
Selfies and Portraits
Show your beautiful face and how yourself in your element. Road Trip Selfies or portraits of you and your friends are always a fun share. They show how much fun you're having in the moment!
Videos
Videos can add movement and context to a story that you just can't get from a still frame. You can show the flow of a giant waterfall, the wind against a muffler man's flag, the laughter of you and your friends in the car, the road rolling ahead, and a full-access tour of your epic hotel room. Use video to show movement in scenes, give in-depth tours, and highlight the elements.
Talking Video
Videos are also a great way to talk directly to your friends, family, and followers. Get on camera and tell them where you are, what you see, and how you feel. Give an update on your itinerary. Give information and educational content. Or tell a story.
Graphics
Enhance your road trip, or share your excitement for trips past or to come, but sharing graphics. Things like motivational quotes, funny puns, inspirational words, or fun Instagram story games make great graphics to share in your stories. See below for more ideas and find links to download graphics you can use!
Gifs
Gifs are another type of post that can enhance your story telling on Instagram. Use Gif Stickers to add movement to blank backgrounds or still frames or use the Create mode Gif feature to add full-screen gifs. Search for one that shares your mood to serve as a filler to visually express your attitude of the day or use as a fun background for text.
Text
Text is essential for telling stories in Instagram stories. You can add text on top of any photo or video but you can also use a blank colored background and overlay text. This is a great use for sharing a lot of information, telling a longer story, or saying anything you don't have an appropriate image for.
Share Feed Posts
If you post a photo or Reel to your feed while on your road trip, also share it it in your stories to get more eyes on it! You can also share other people's content to your stories. This works great before a road trip if you want to share photos of a place on your itinerary that you're excited to see, or during when you want to share an Instagram vs Reality comparison of a gorgeous photo someone took in the sun to your cloudy day fog shot.
Use Interactive Instagram Story Stickers
Use the create mode interactive stickers to create engaging content that involves everyone who is following your adventures on the road. Here are some of the best features Instagram offers to enhance your stories, and how you can use them!
Text
Text overlays in Instagram stories are one the most important tools you have. Text allows you to give more context to a scene, describe how your day went, add fun or inspiration content, and tell everyone more about your trip! Use text to add information to still photos or videos.
Location
Use the location sticker to add your location. You can go as broad as the city or state or as granular as the specific restaurant, hotel, gas station, or attraction you're at in your story.
Mention
Use the mention sticker to tag your road trip companions or the official accounts of the city, state, restaurant, hotel, or attraction you are visiting.
Questions
Use the questions sticker to ask your audience any question you want. Ask for recommendations of where to get coffee or lunch at your destination, ask where you should go next, ask what their favorite part of road trips is, do a free-for-all ask me anything, or have fun asking them to "Caption This Image" for a funny pic you took.
Music
The perfect soundtrack can make or break a road trip. Add music to your road trip Instagram stories to capture the mood. Look for songs that feel right in the moment or mention the location!
Poll
You can poll your friends and followers on anything you'd like using the poll sticker! Add two or more options to determine what roadside attraction you should visit next or whether or not you should attempt that 72oz steak eating challenge.
Hashtag
Use the hashtag sticker to hashtag your trip. Make up your own tag for a road trip with friends that you all add to every story you post. Or use hashtags for brands you're using or locations you're visiting!
Countdown
Leading up to your road trip, add a countdown that ends when you're about to leave! Get your friends excited to see when you're taking off on your adventure!
Road Trip Instagram Story Ideas: Captions and Graphics
Need more inspiration for your road trip Instagram stories? Use these expressions, quotes, puns, games, and quips as a starting point for your Instagram stories. Visit the links below for more ideas you can copy and paste into the text of your stories and for more images to save to your phone to share on your Instagram stories or other social media.
Don't forget to tag me at @SillyAmerica if you do, and follow me there too for more road trip inspiration!
Road Trip Quotes
A good road trip quote could inspire anyone to pack up their car and take off on an adventure. From funny road trip quotes to serious ones, family road trip quotes to ones perfect for the solo traveler, there is plenty of inspiration behind every word. That's why quotations make great Instagram story captions. Overlay a quote in the text on your road trip story or share one of our road trip quote graphics! Visit our list of the 50 Best Road Trip Quotes to Inspire Your Adventures for more quotes and images to share on social media!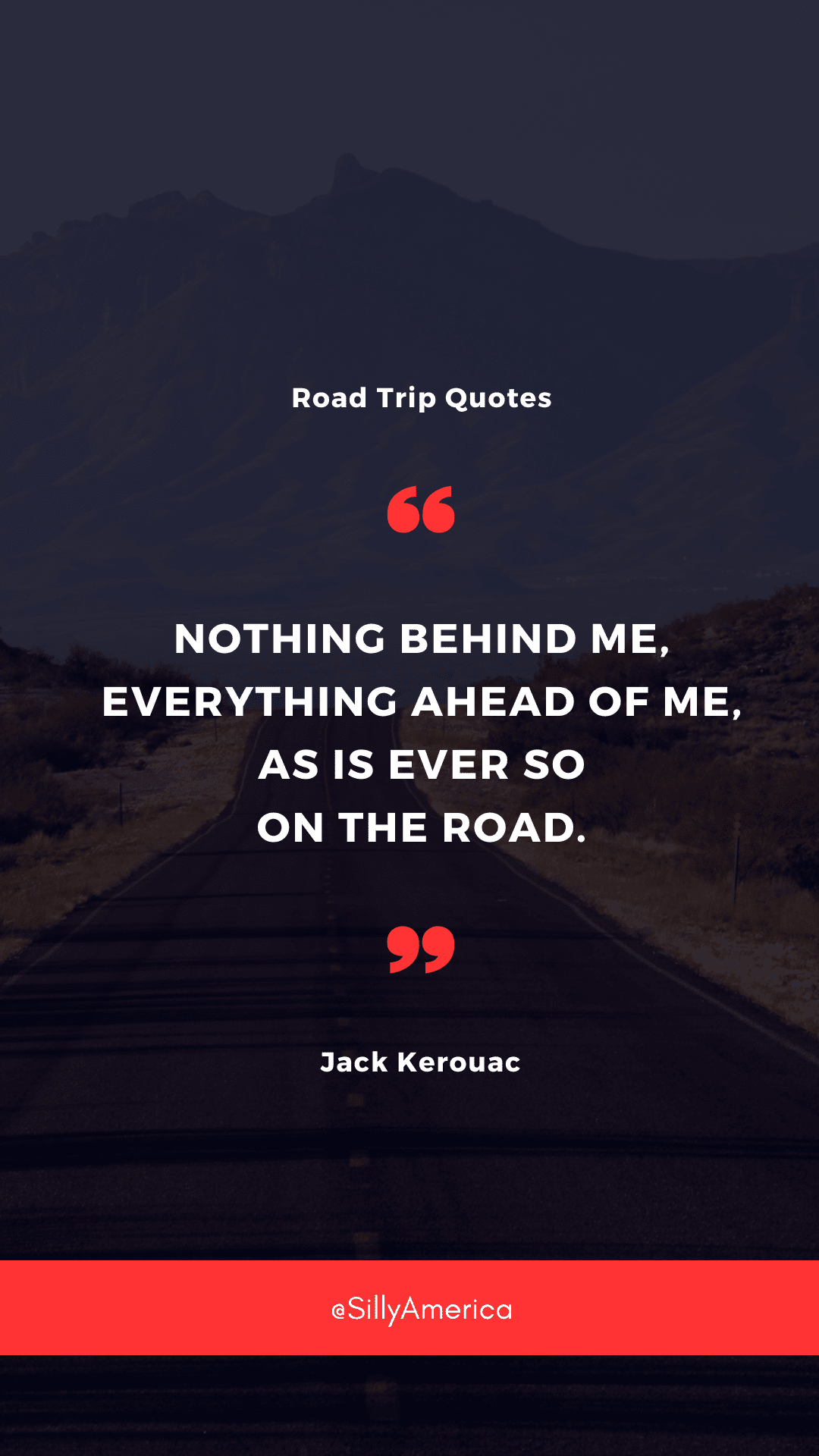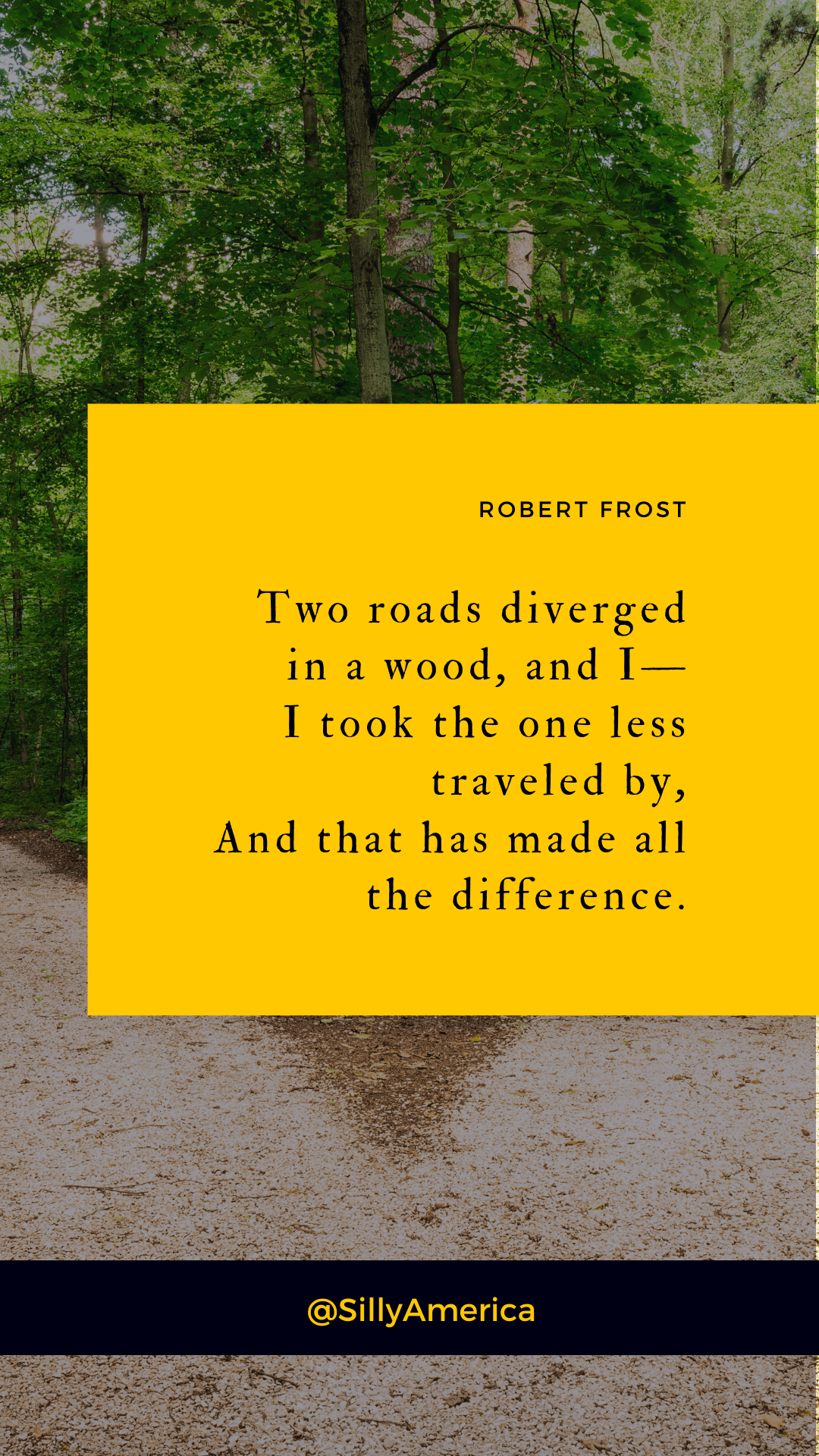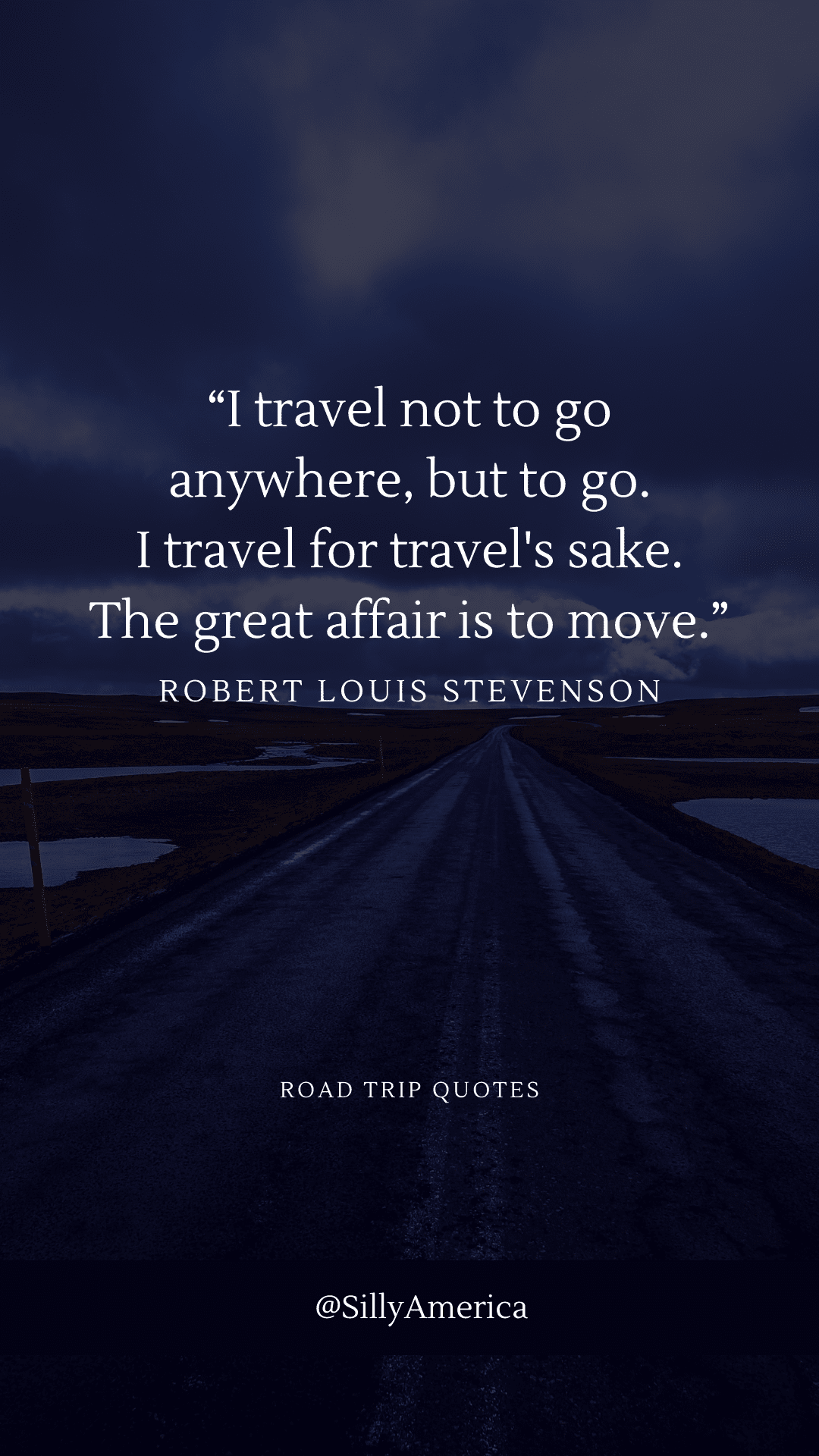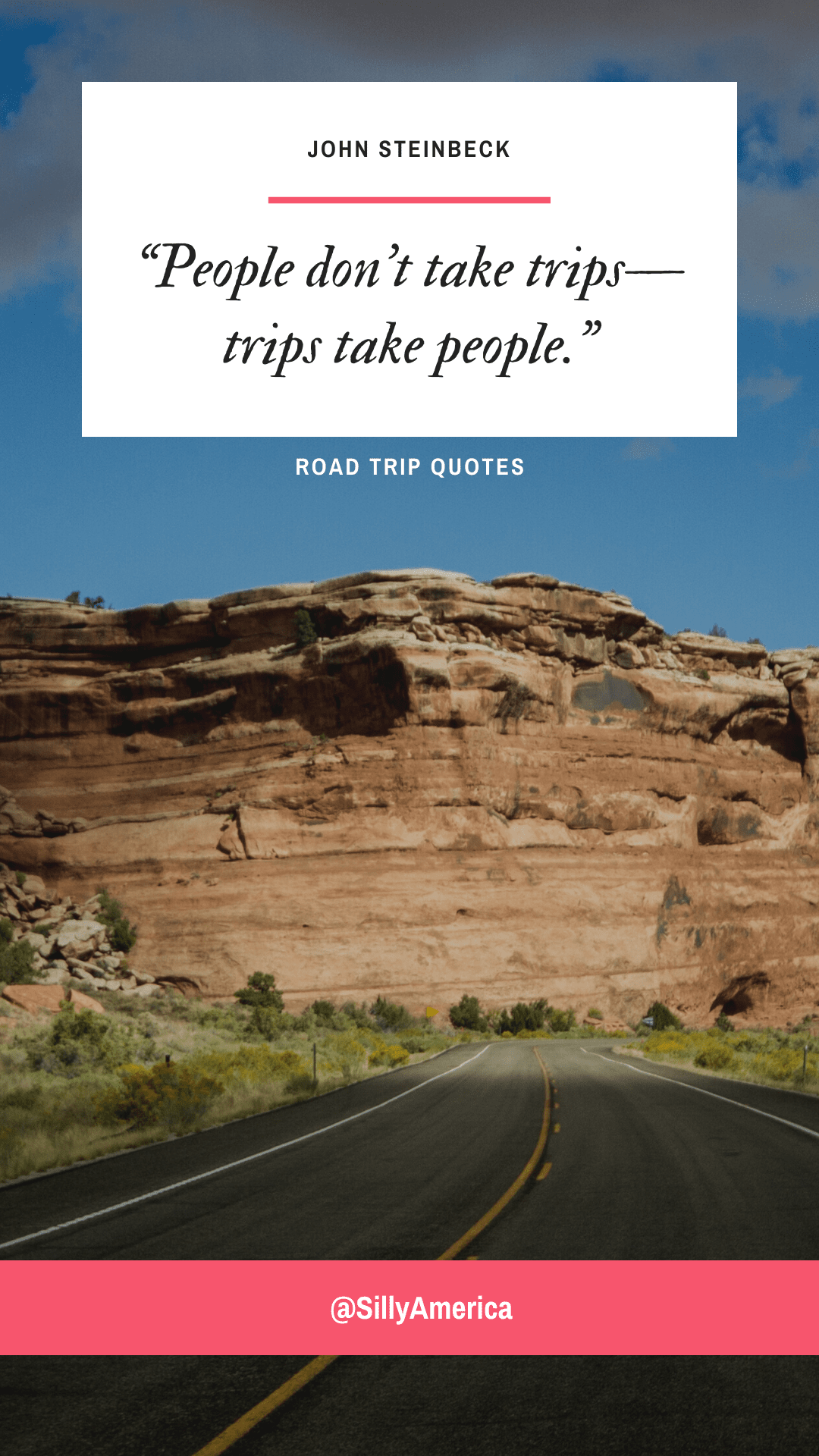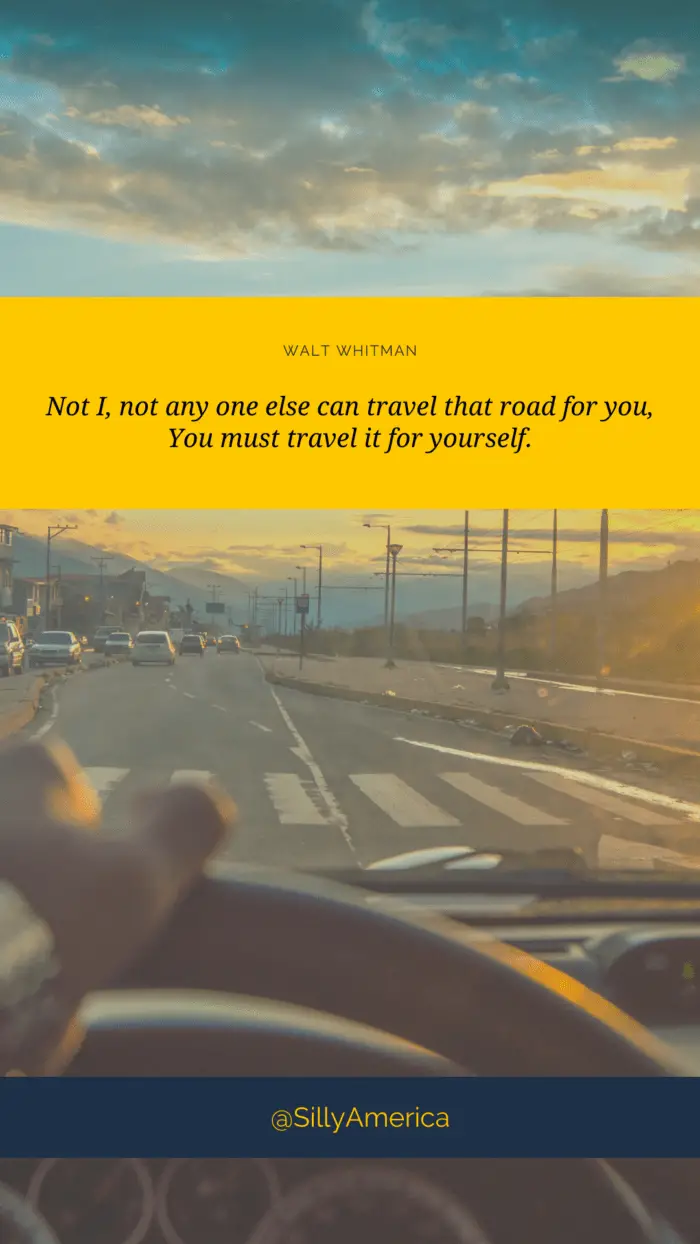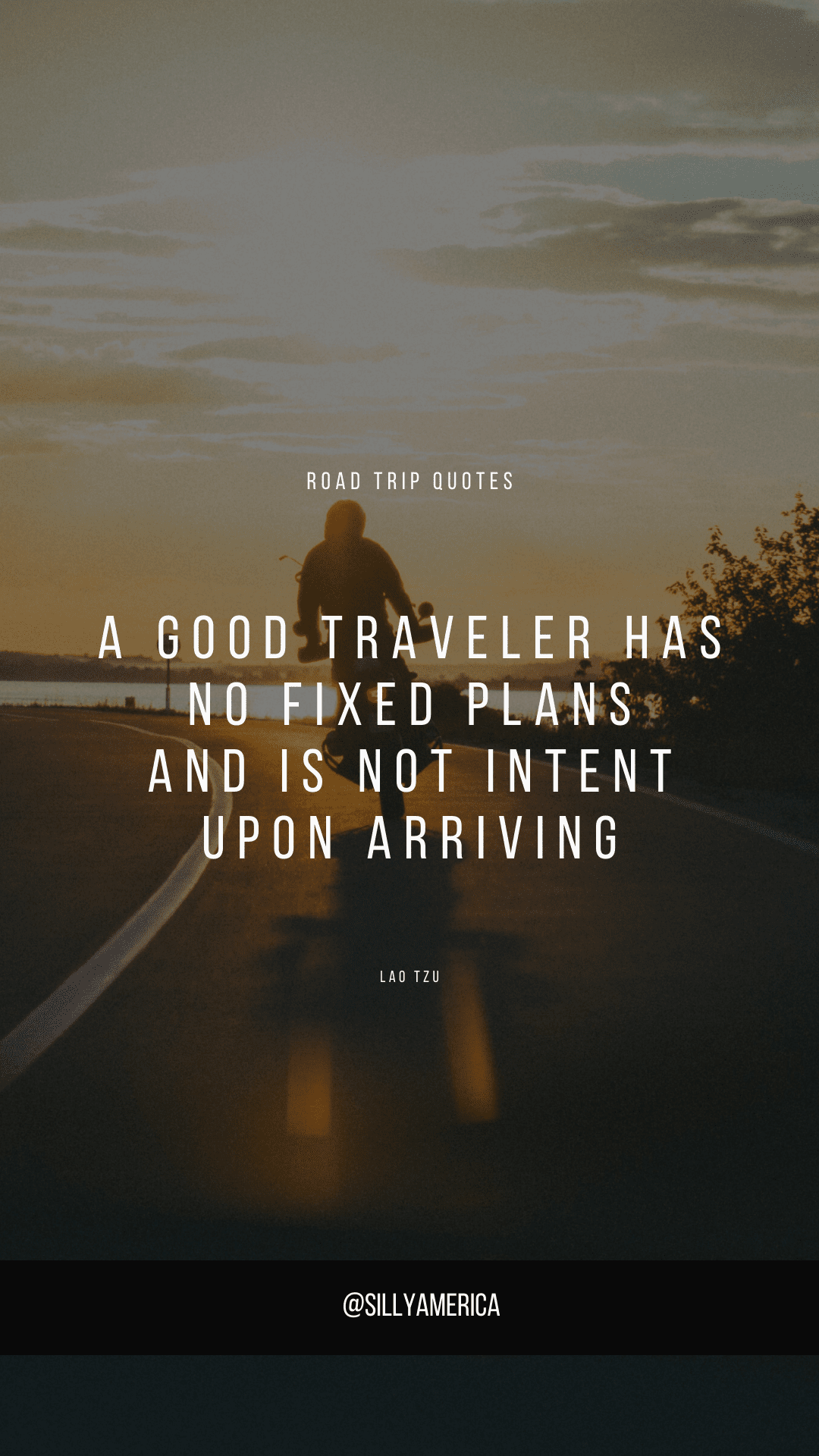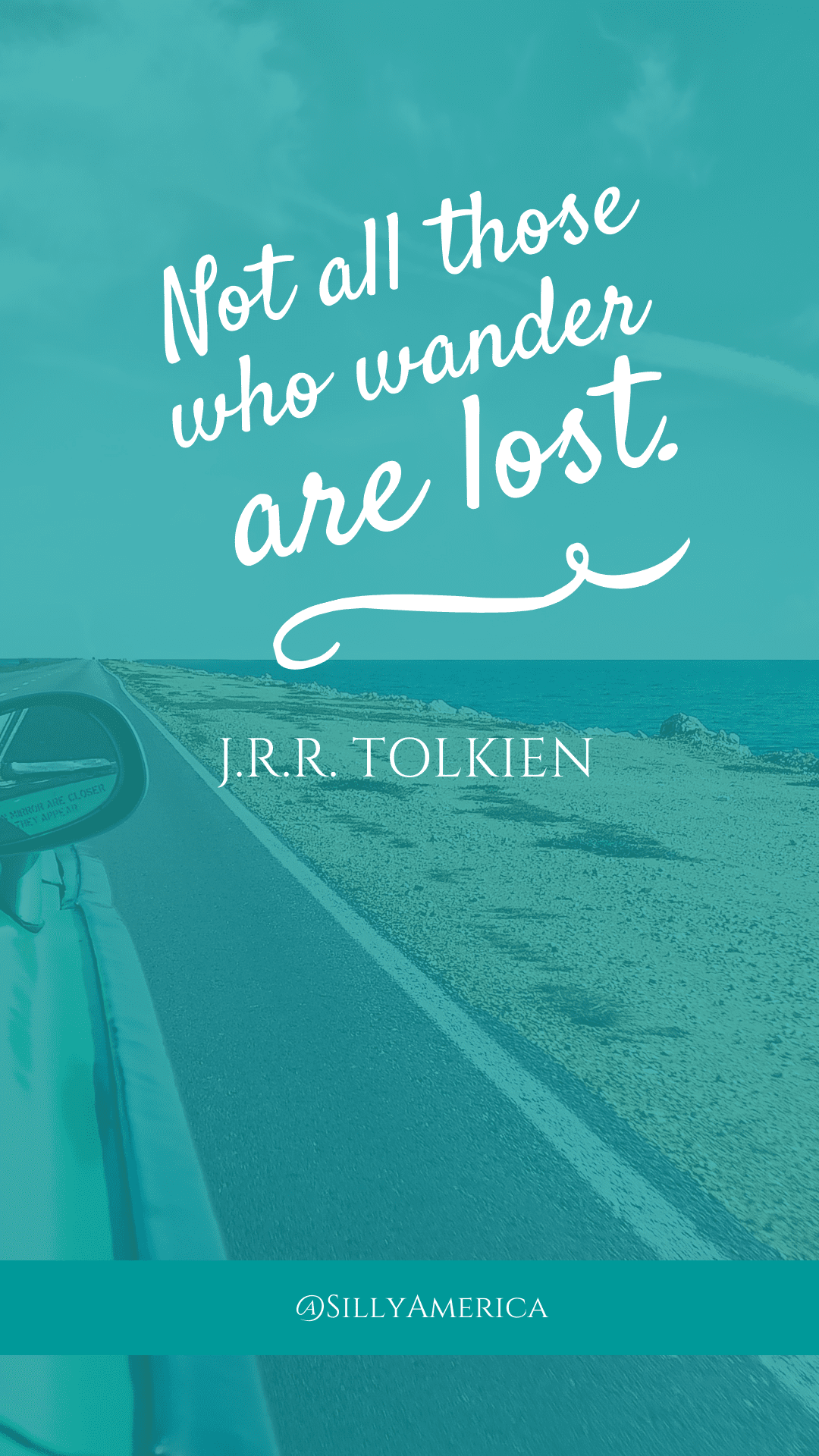 Road Trip Puns
I never get TIREd of making road trip puns! Just look at my Instagram account for proof. Road trip puns make funny Instagram captions for your travel stories. Use a fun pun in the text of your stories or share one of our punny story graphics! Visit our list of the 60 best Road Trip Puns for lots of WHEELy good puns to copy for story captions and for more images to download and share on social media!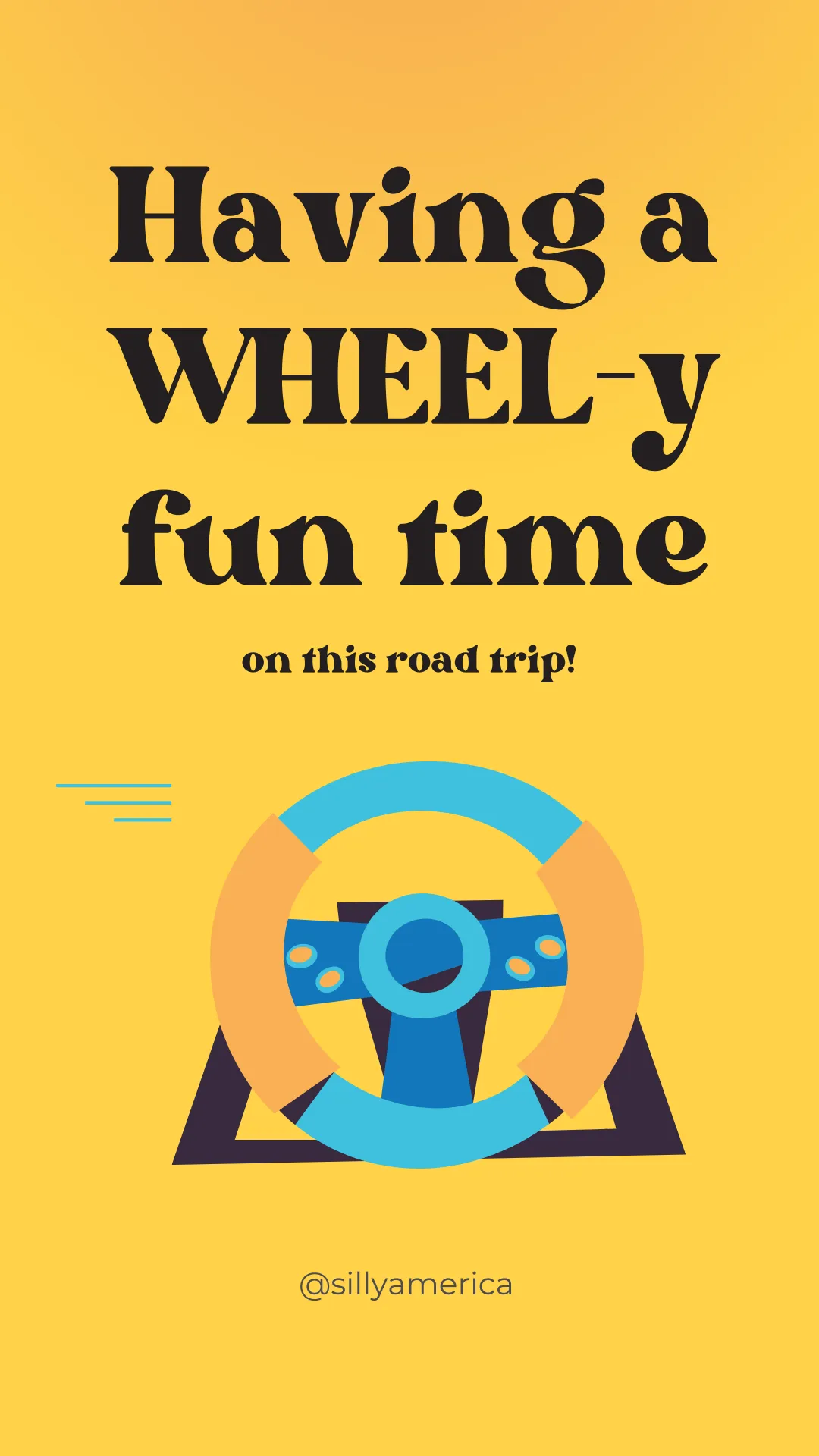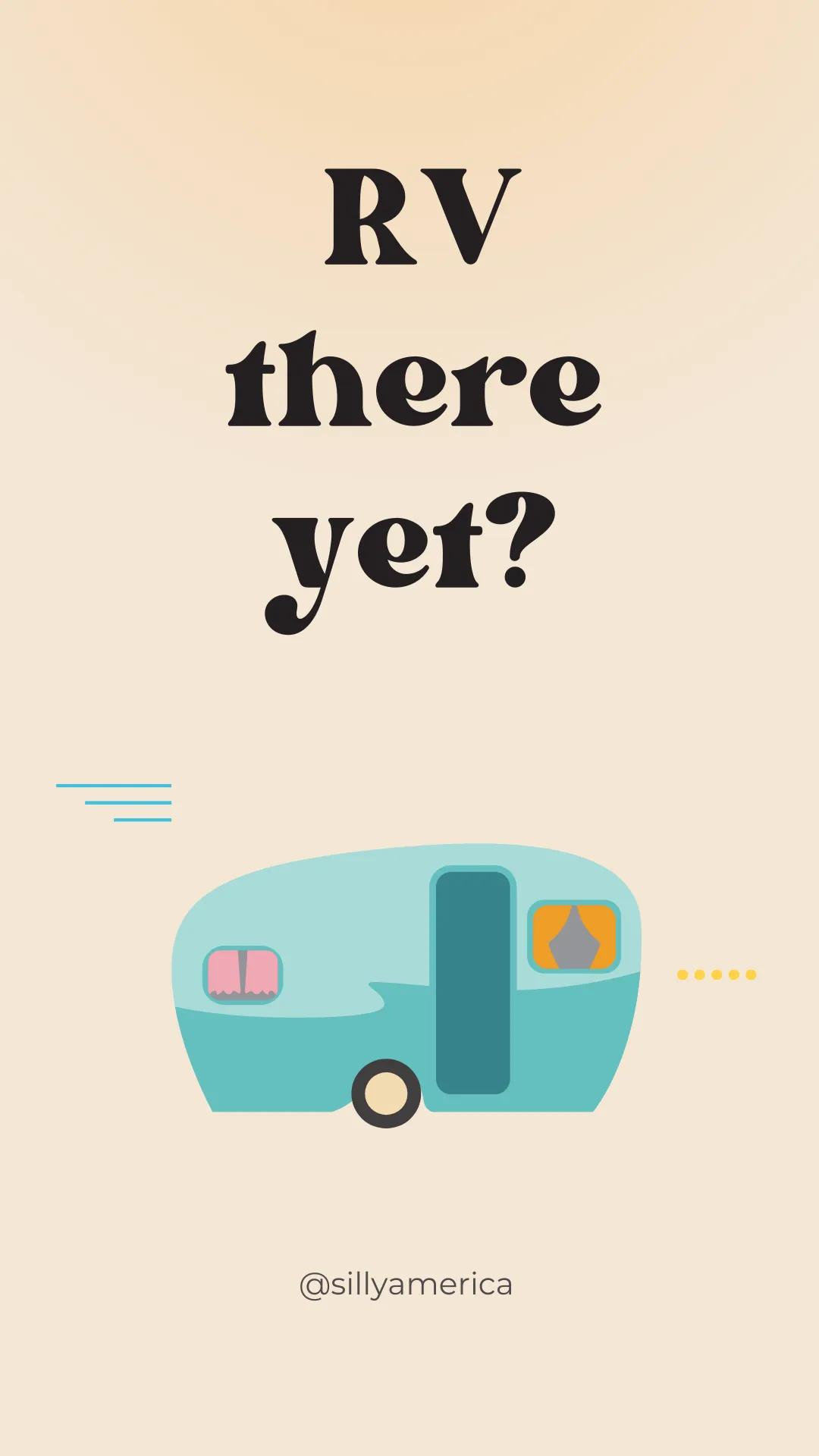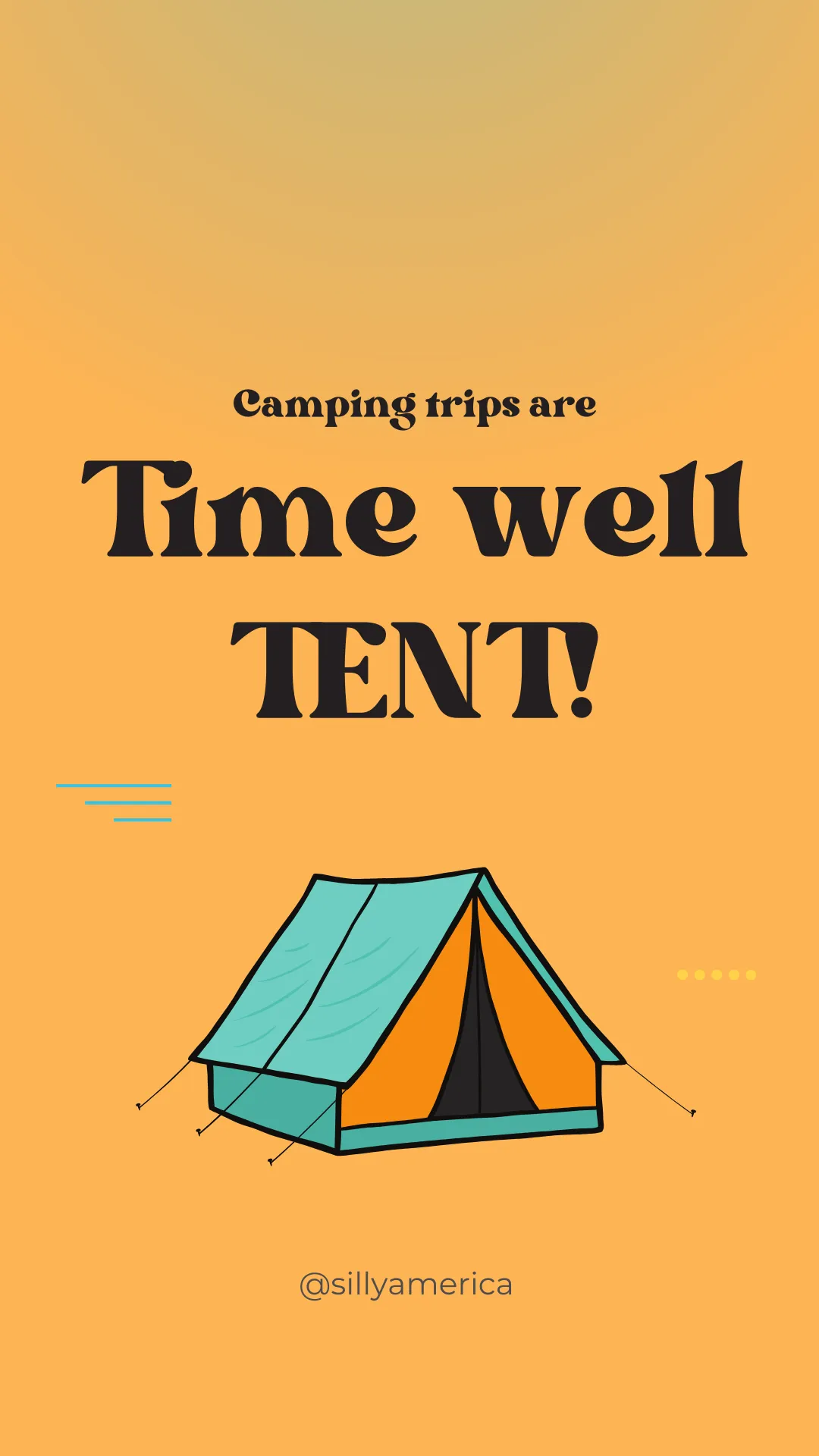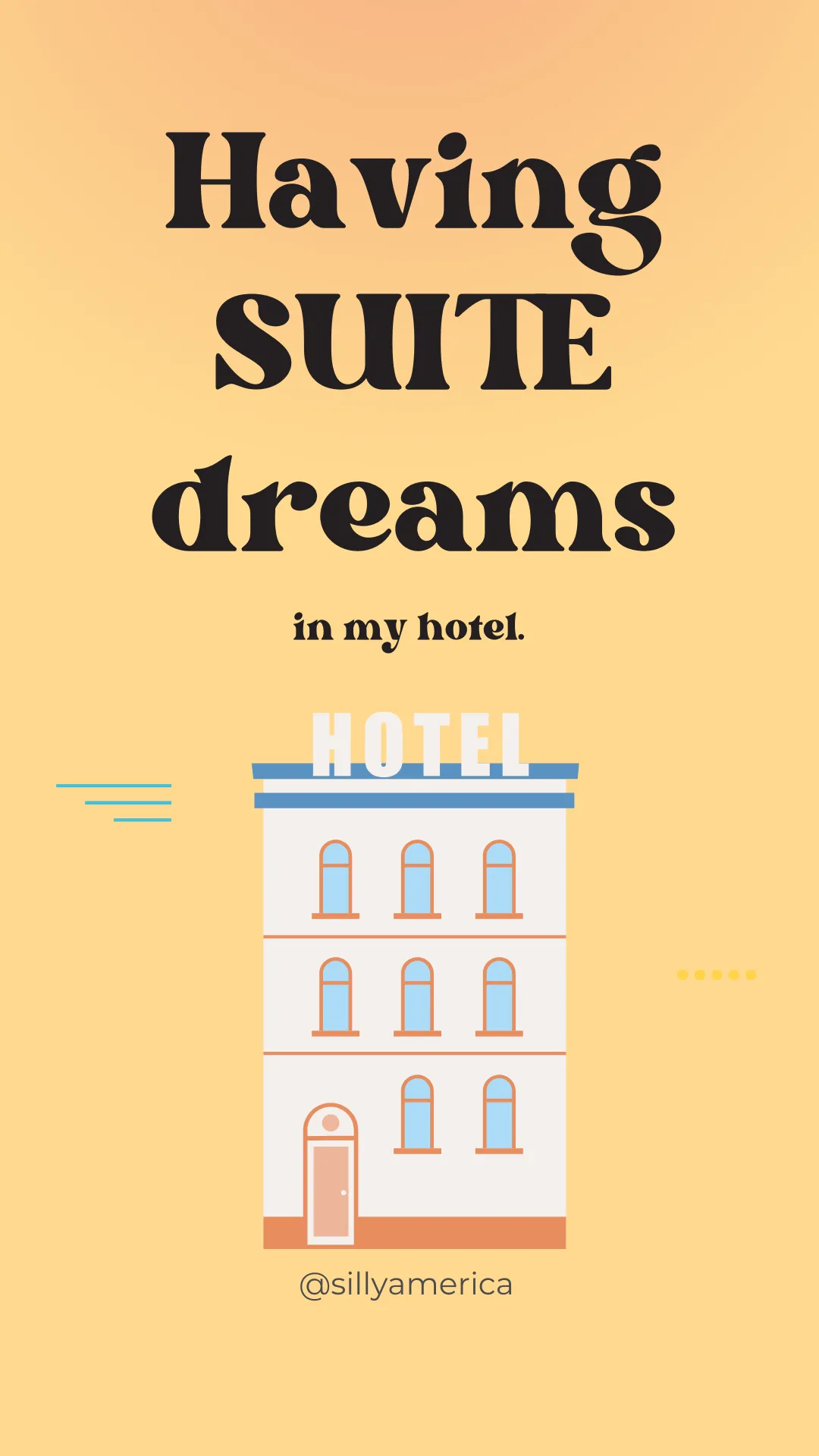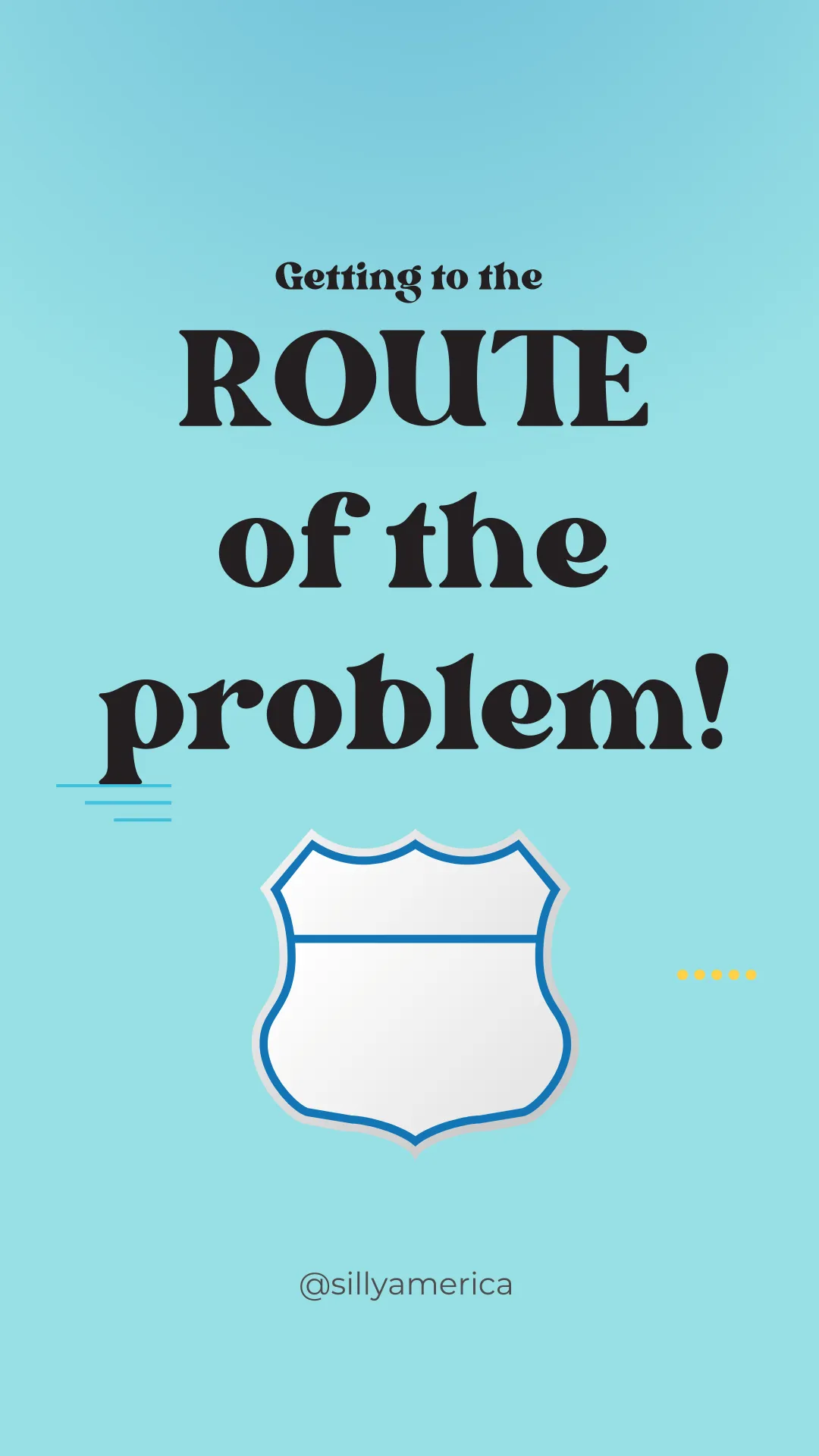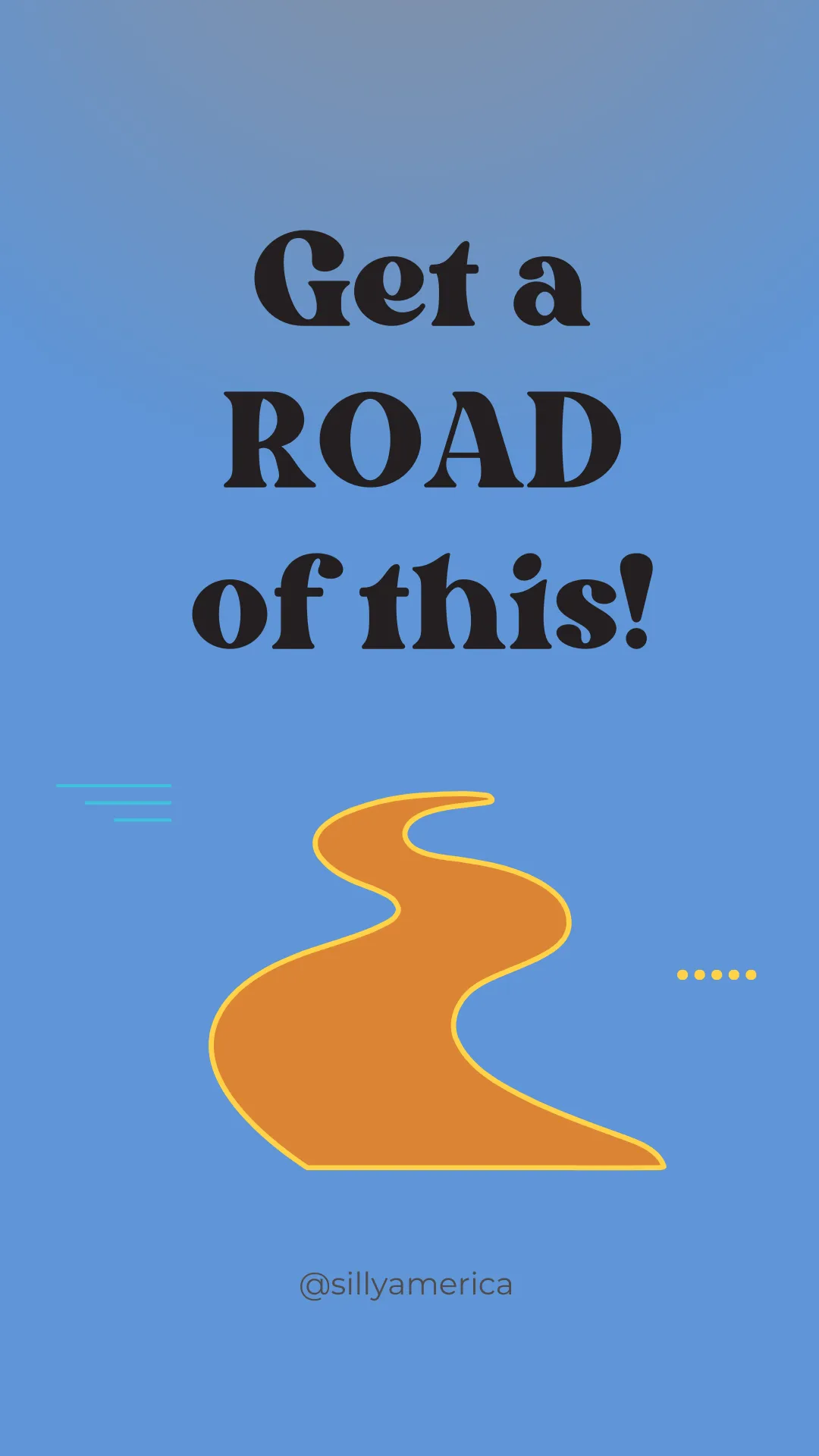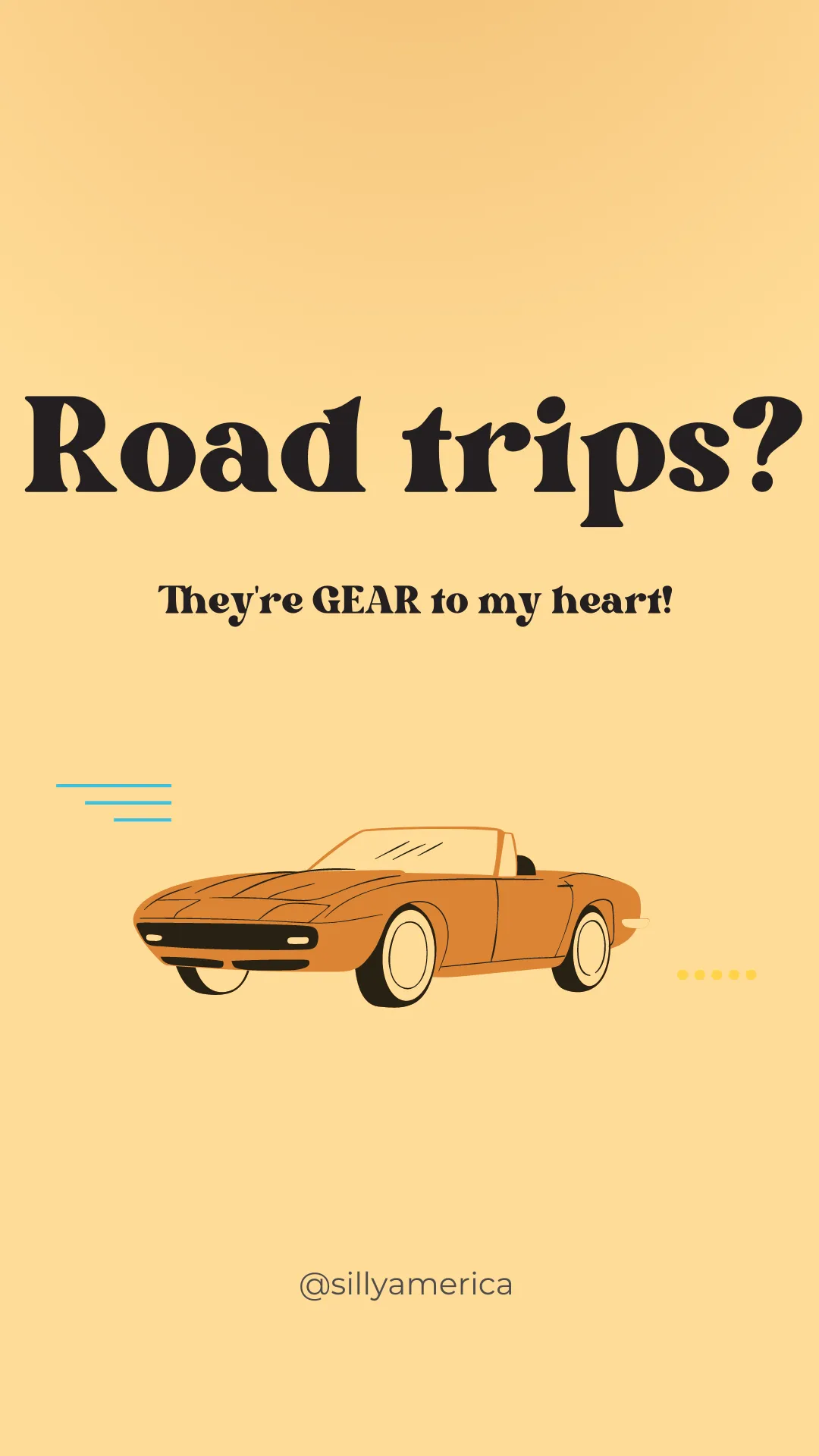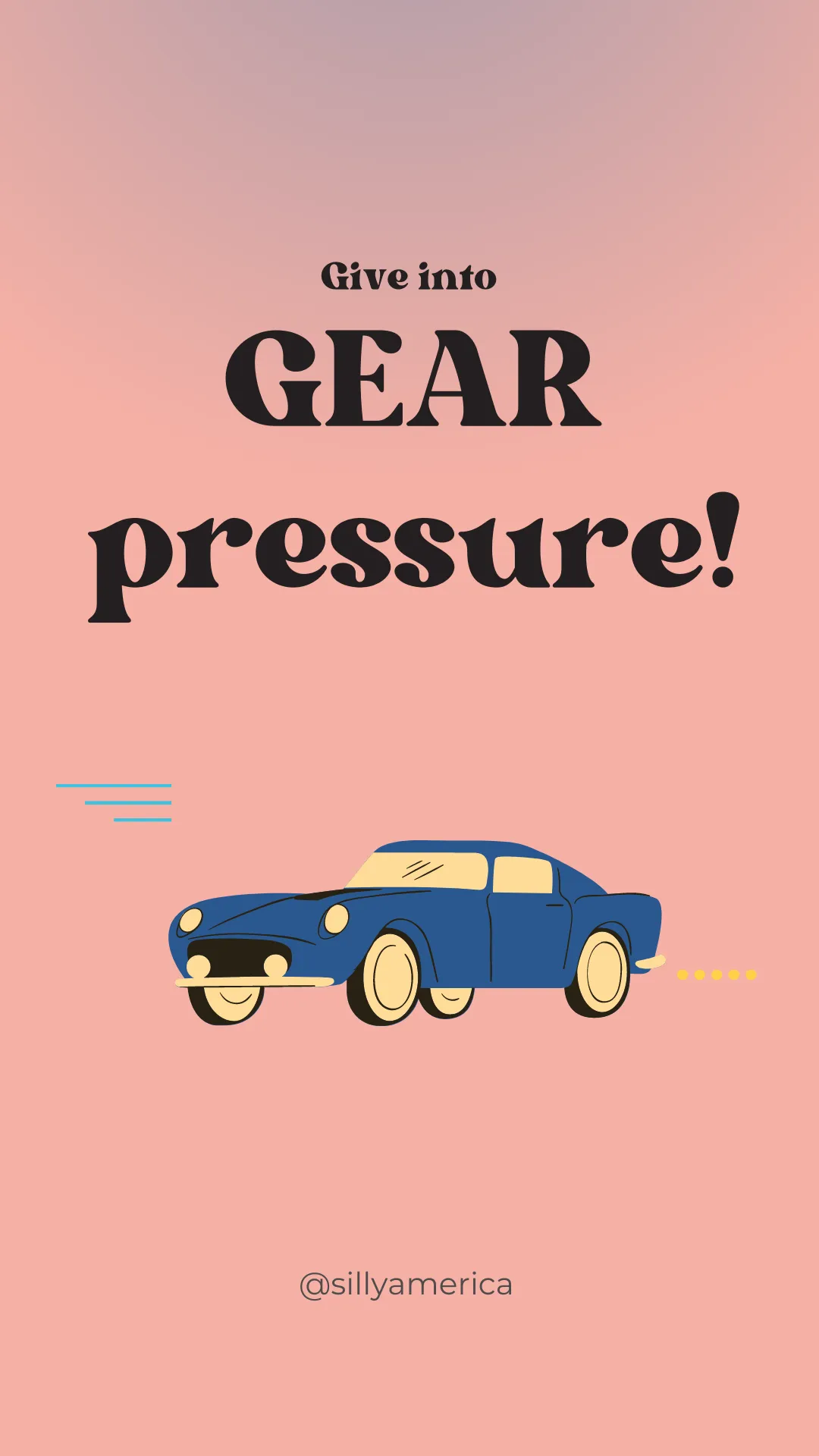 Road Trip Captions for Instagram
The perfect travel photo deserves the perfect caption. But when a picture says 1,000 words, it is sometimes hard to find the right words to describe it. That's where fun and sentimental captions come in. Whether you want to capture the emotional sentimentality of traveling the open road or make all your followers laugh, any of these ideas will provide an inspired starting point.
Visit our list of 200 Road Trip Captions for Instagram for captions you can copy and graphics you can download to share on your social media!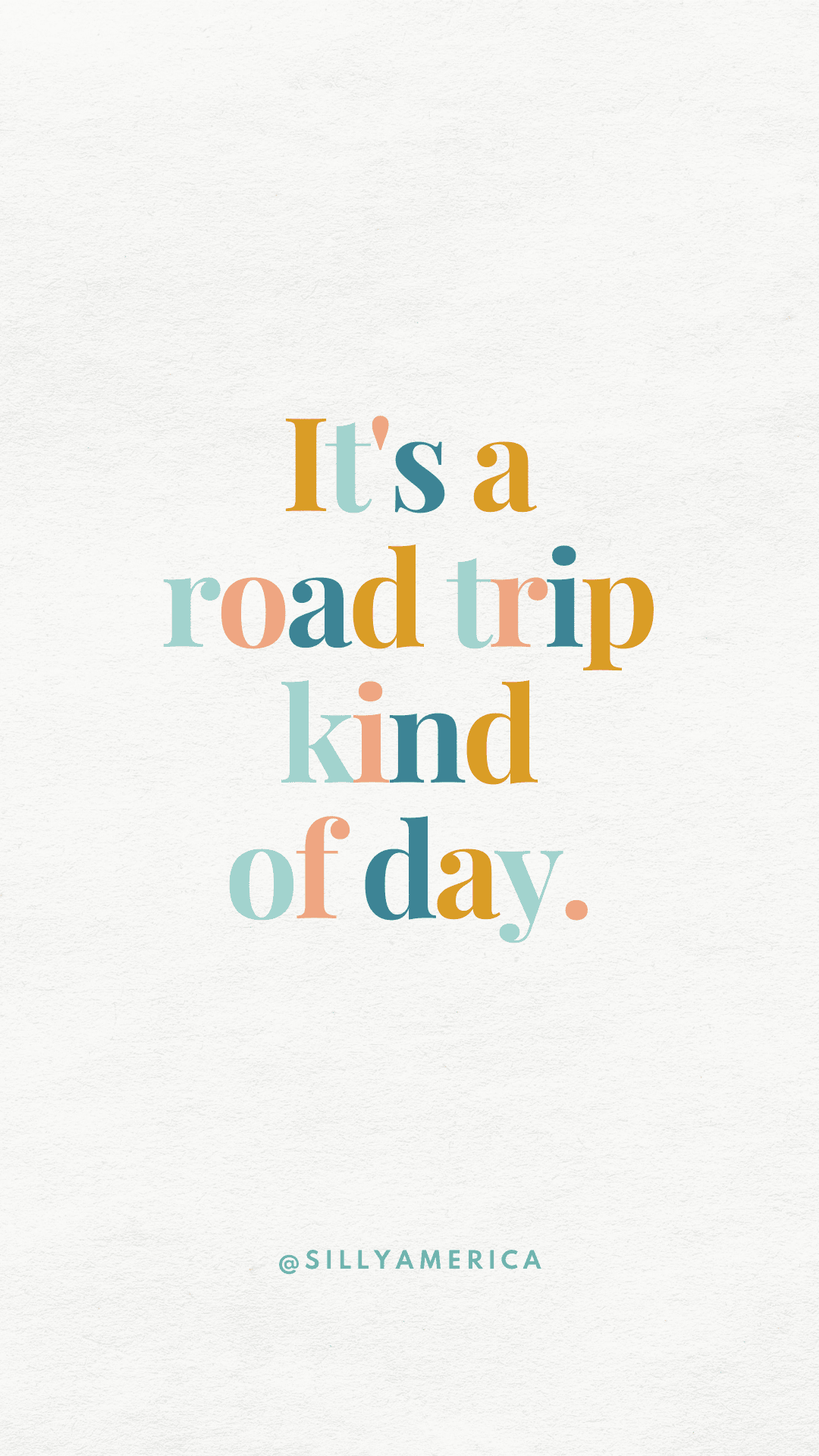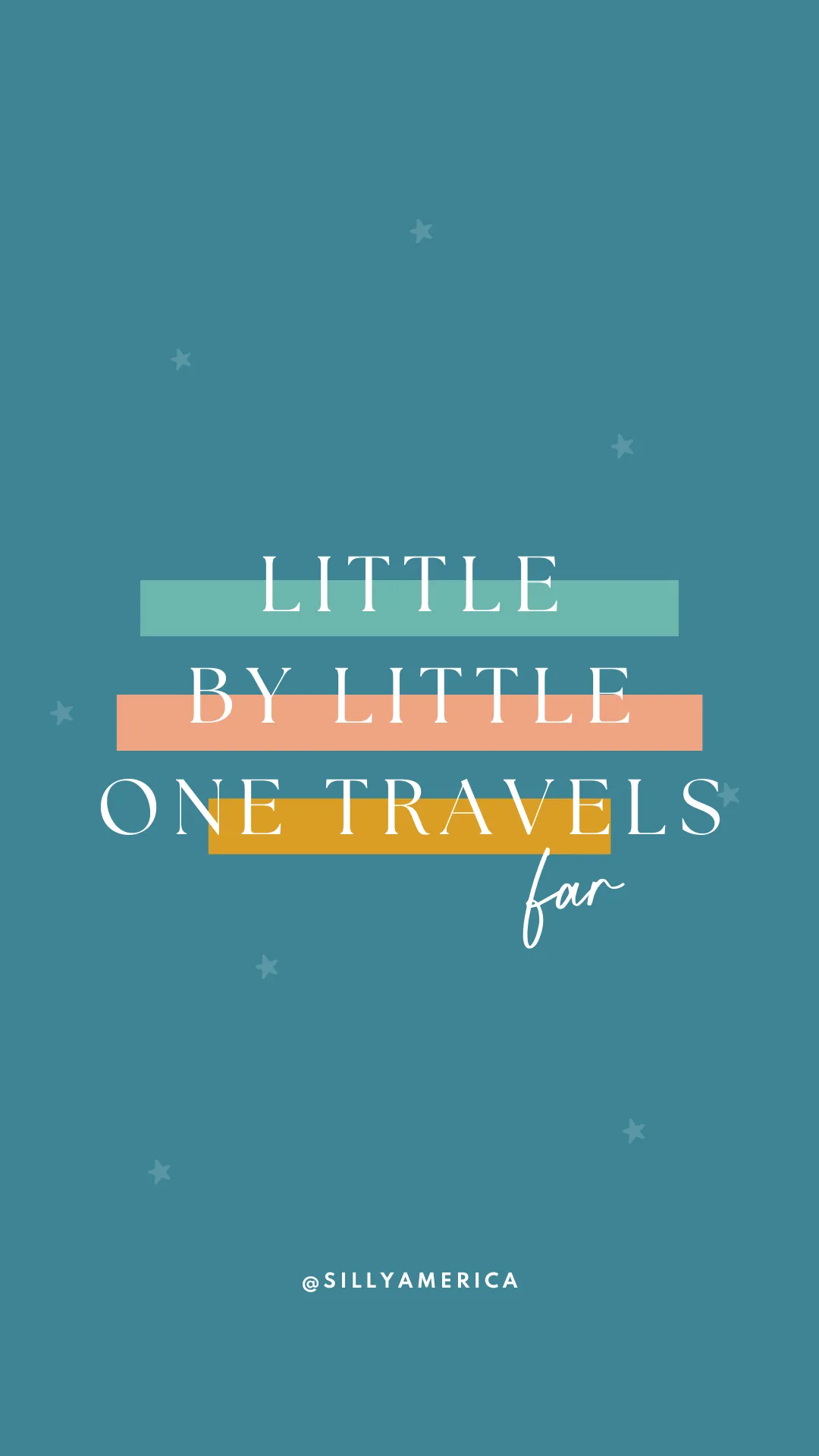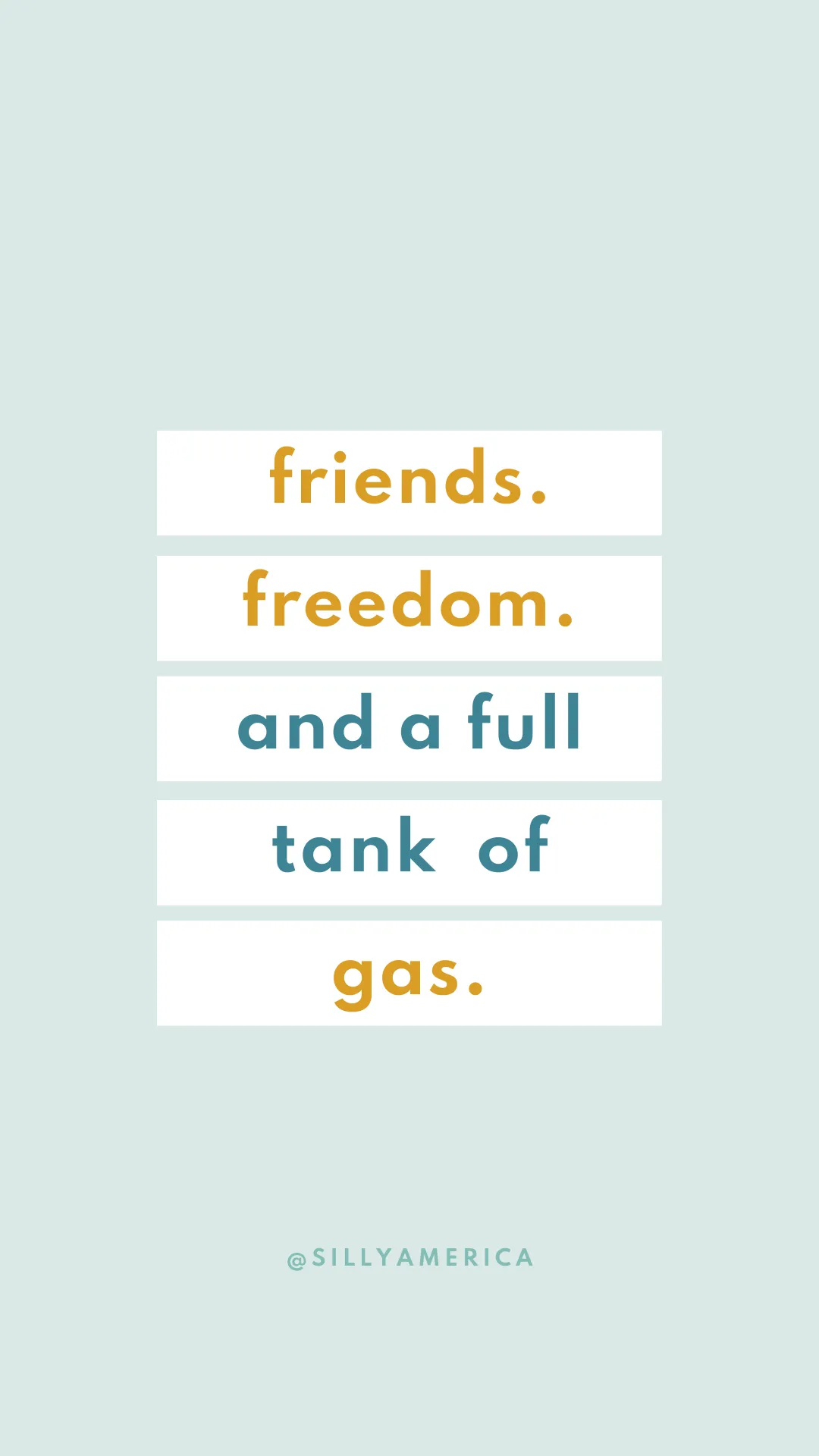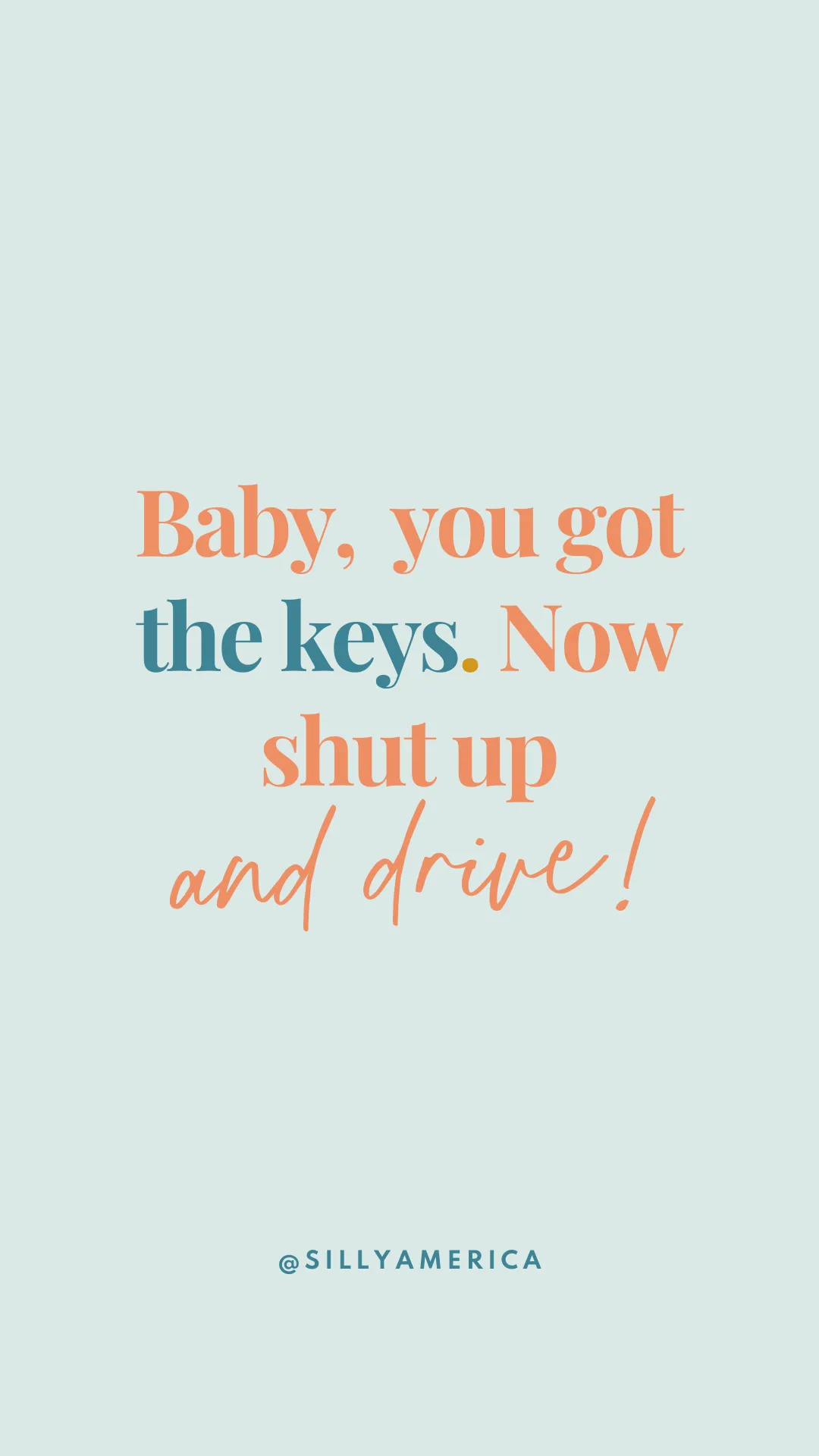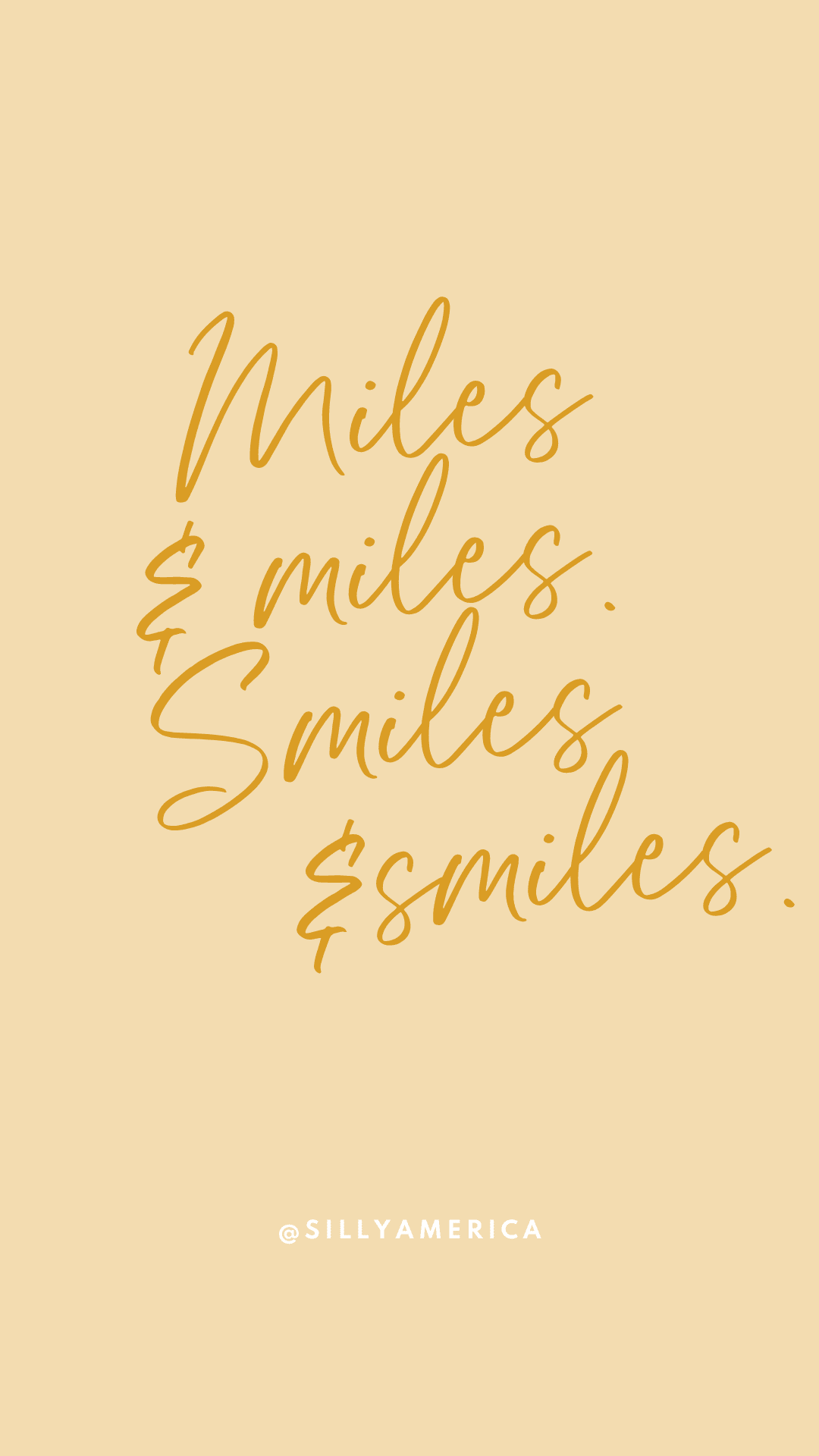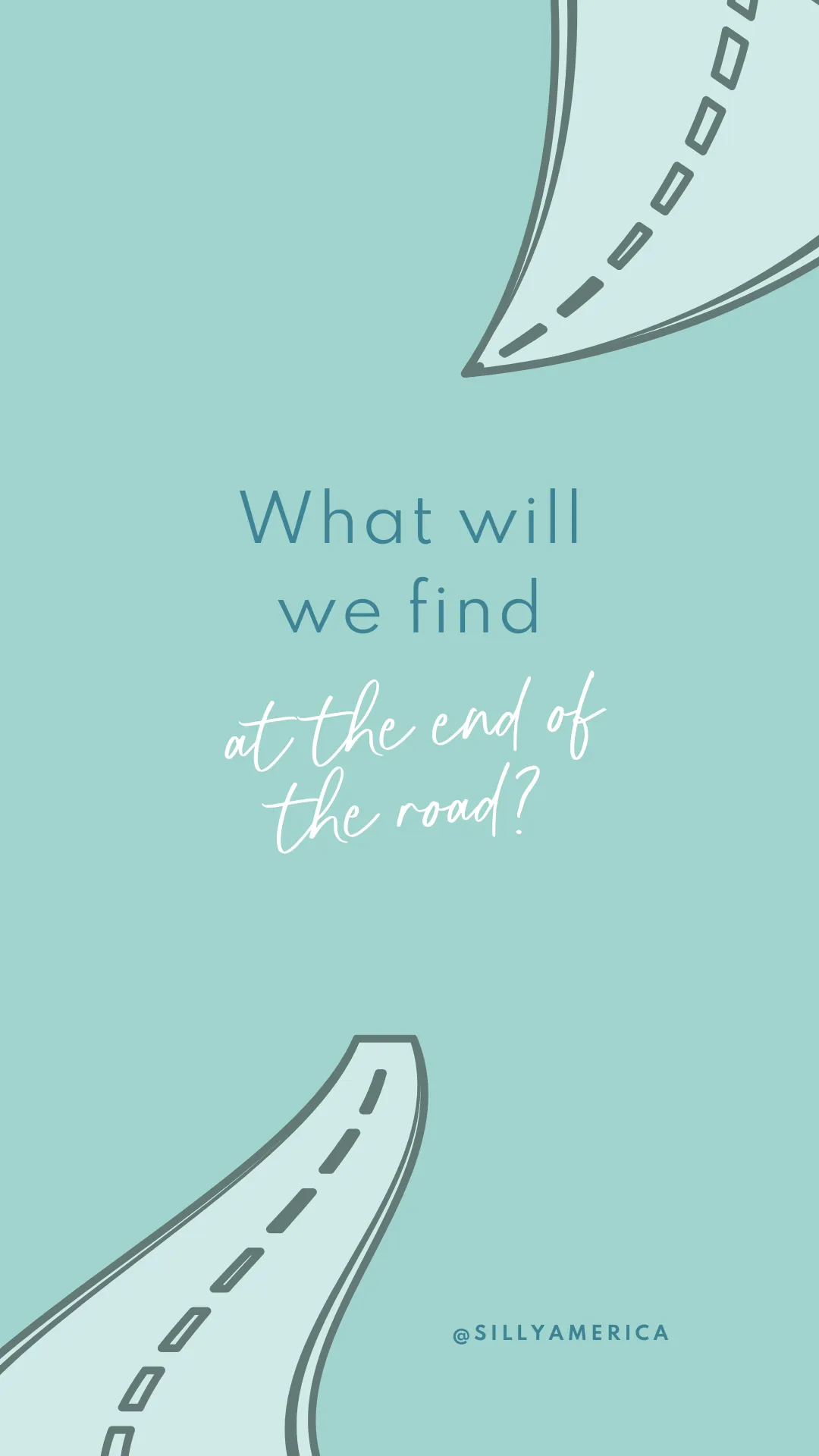 Road Trip Instagram Story Games
Games and challenges are a fun and interactive way to engage with your audience while on a road trip (or while at home). Save these graphics to your phone and use the built-in Instagram story features (like text, draw, and gifs) to make them your own! Be sure to also share a blank graphic so your friends and followers can play along too!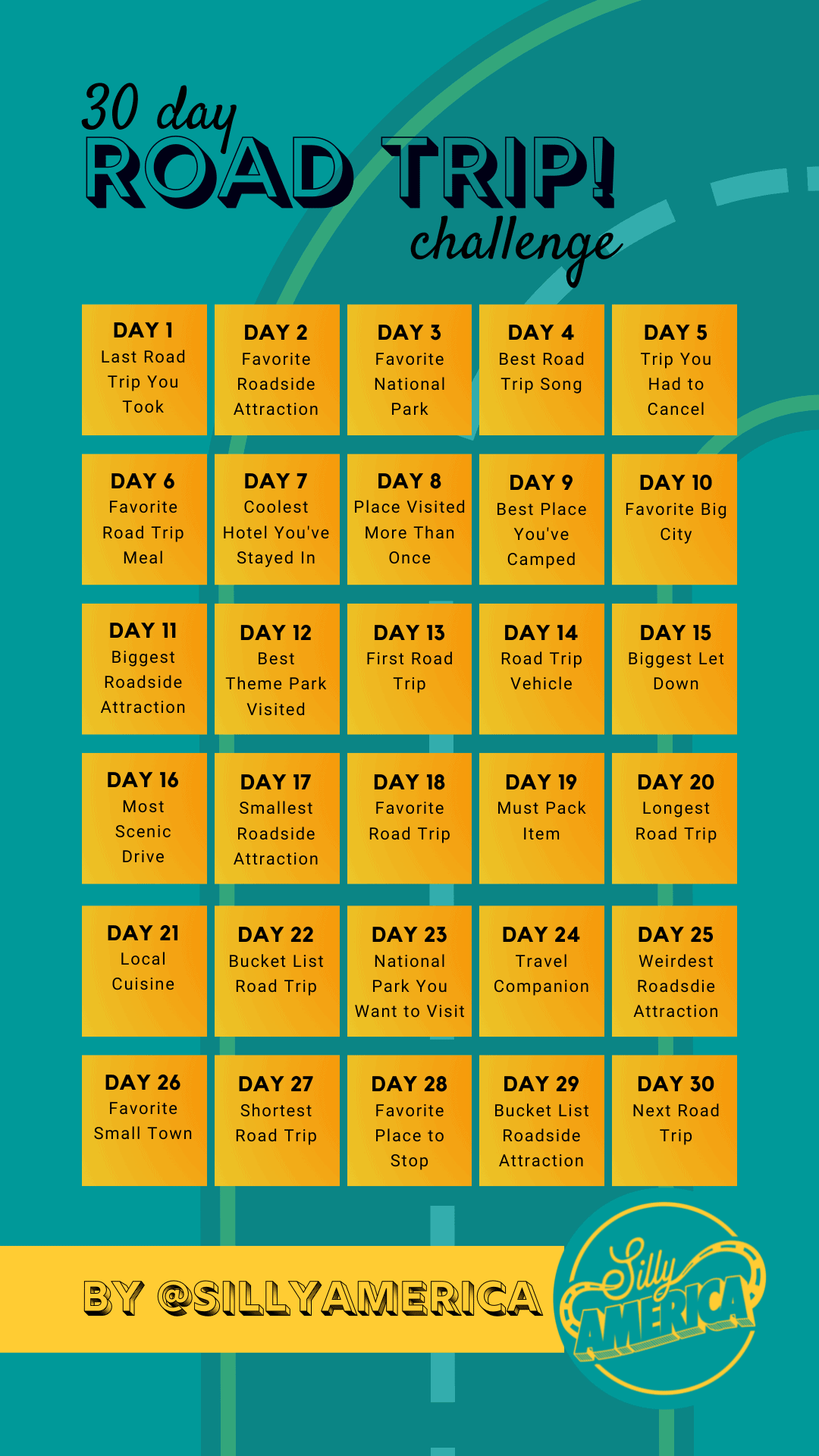 30 Day Road Trip Challenge
Share this 30 Day Road Trip Challenge story and then every day for a month share something you love about road trips! Share your favorite road trip, where you're going next, the best local cuisine, and the biggest roadside attraction you've ever seen!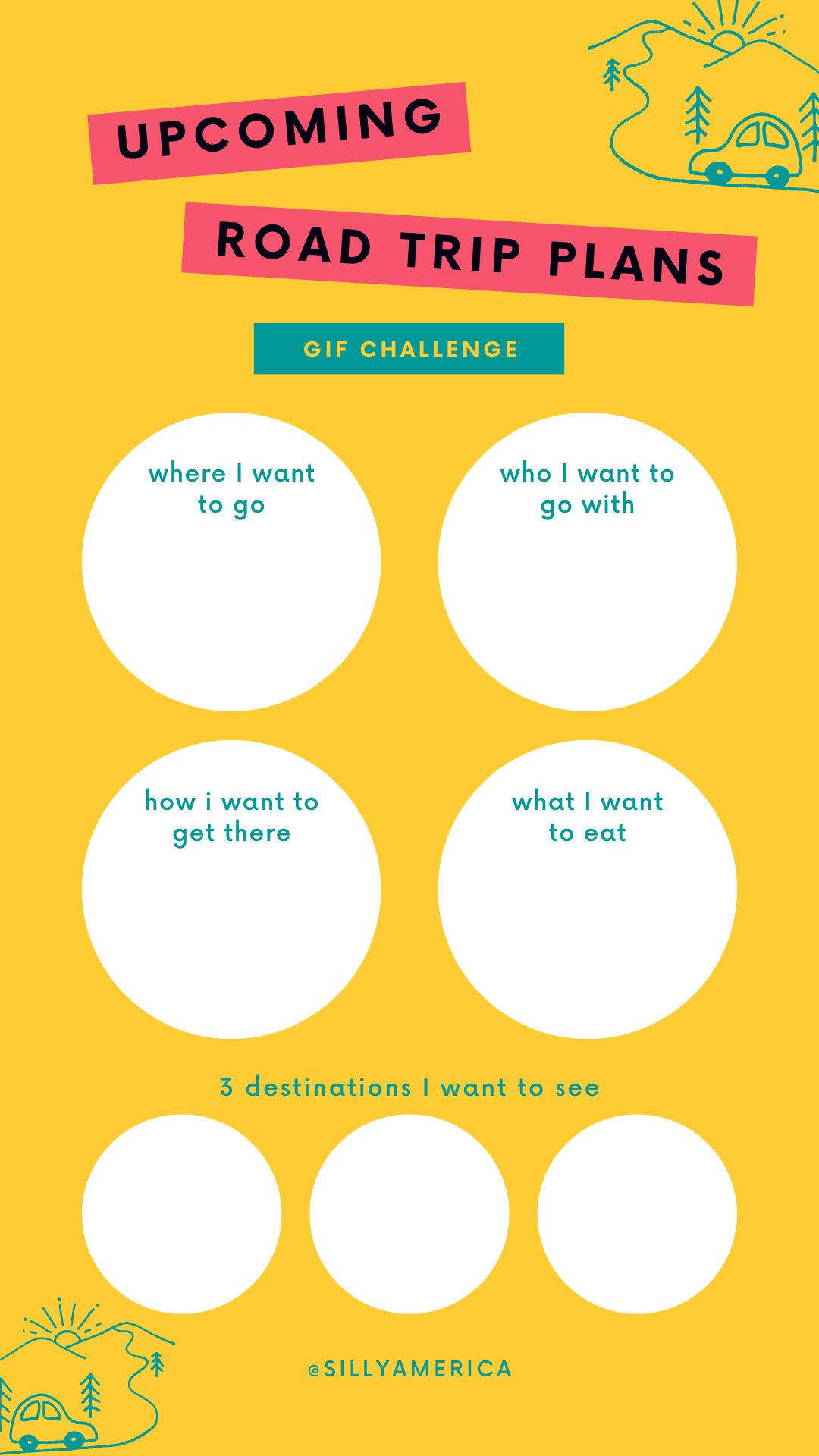 Road Trip Plans Gif Challenge
Share your upcoming road trip plans at the start of the year or the start of a season with a Road Trip Plans Gif Challenge. Share this graphic to your Instagram story and add gifs that represent where you want to go, who you want to go with, how you want to get there, what you want to eat, and the destinations you want to see!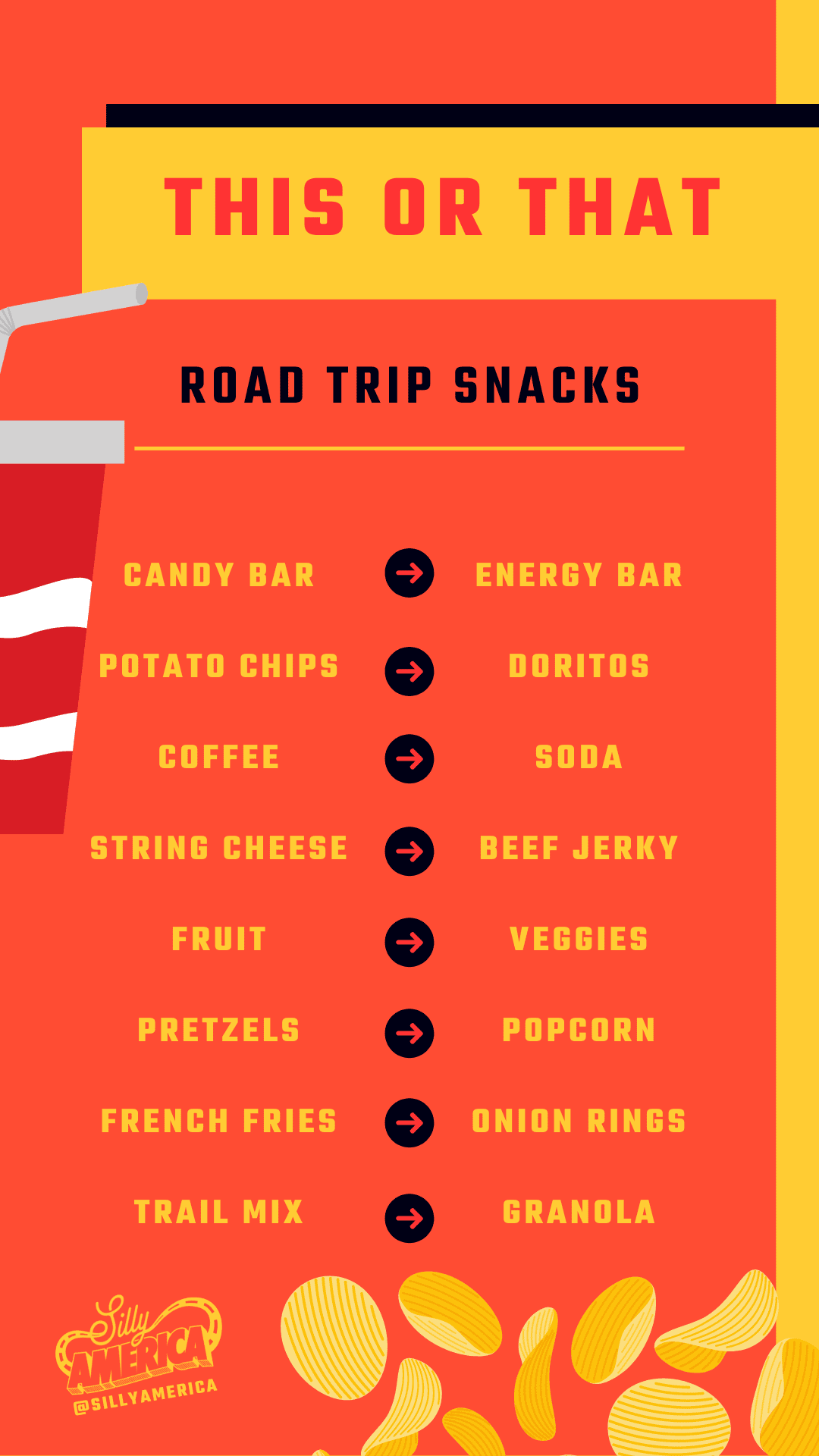 This or That: Road Trip Snacks
When it comes to road trip snacks, do you prefer candy bars or energy bars? French fries or onion rings? Coffee or soda? Share this Instagram story "This or That" game and and use the drawing tool or a circle gif to mark the item in each pairing that you prefer!
Roadside Attraction Bucket List
There are so many weird roadside attractions in the US, and so little time to see them all! What is on your Roadside Attraction bucket list? Use this story template to share the five roadside attractions you most want to see! Need inspiration? Check out our list of the best roadside attractions in each state!
What's In Your Road Trip Bag?
What do you pack for a road trip? This Instagram story graphic features some common items you might pack in your luggage. Do you need sunglasses? A Tent? A big bottle of soda? Use a circle gif to mark all the items that apply to you…here's hoping everyone who shares circles the toothpaste!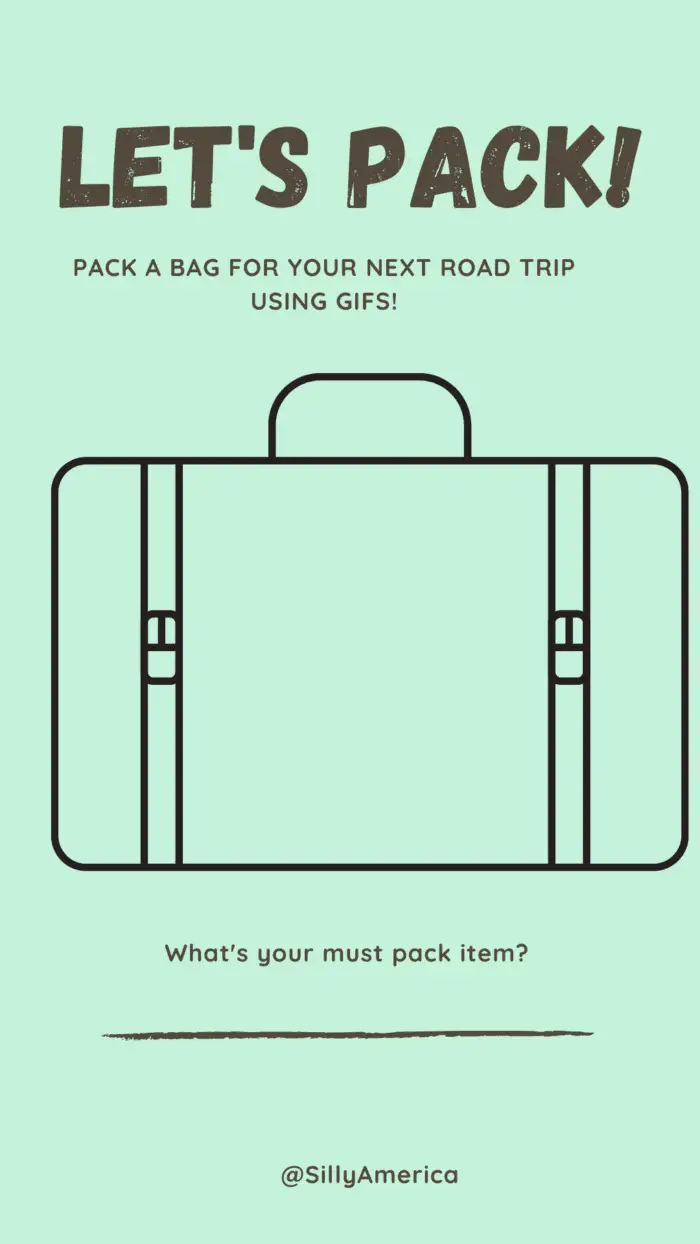 Let's Pack
None of the items above your cup of tea? For instance, do you just have to pack a cup of tea? Use this blank bag story and fill it with gifs of your must-pack items.
Pin these Road Trip Instagram Story Ideas to Save for Later