Are you planning a road trip and aren't sure how to start? I take a lot of road trips with tons of stops so it's always important for me to keep my itinerary mapped and organized. I need a system that keeps all of the attractions I want to see and information about them at my fingertips while also allowing me to see that information on a map, and access it on my phone for directions. That's why I love using spreadsheets and using Google My Maps to plan a road trip. I'm going to show you my method for how to plan a road trip with Google Maps to get the most out of your time on the road.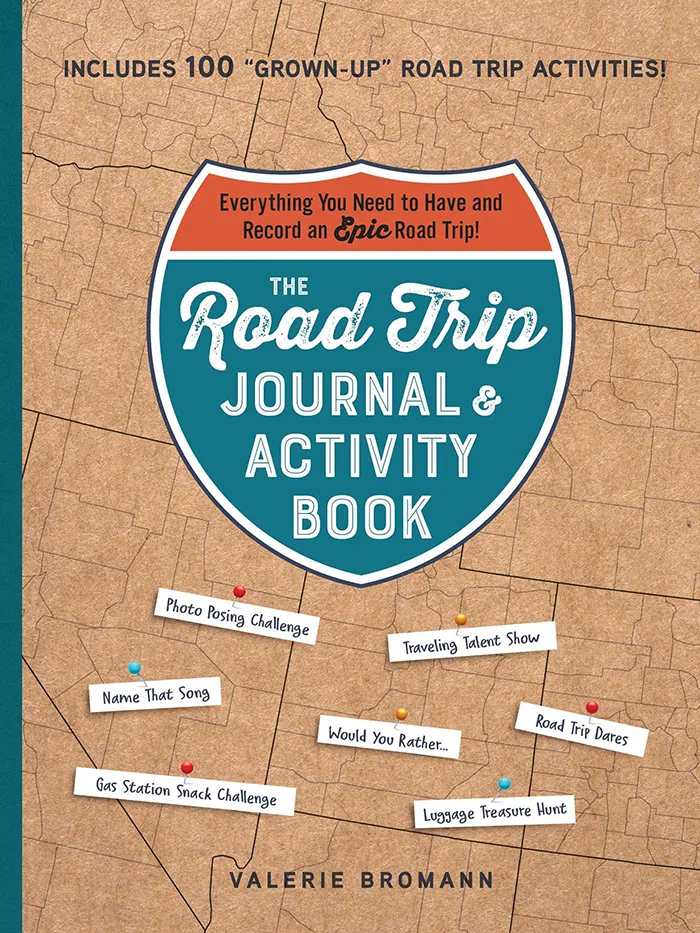 The Road Trip Journal & Activity Book
Everything You Need to Have and Record an Epic Road Trip!
Enjoy fun games and challenges to pass the time on your next road trip and have a keepsake to look back on for years to come with this entertaining must-have for your next vacation.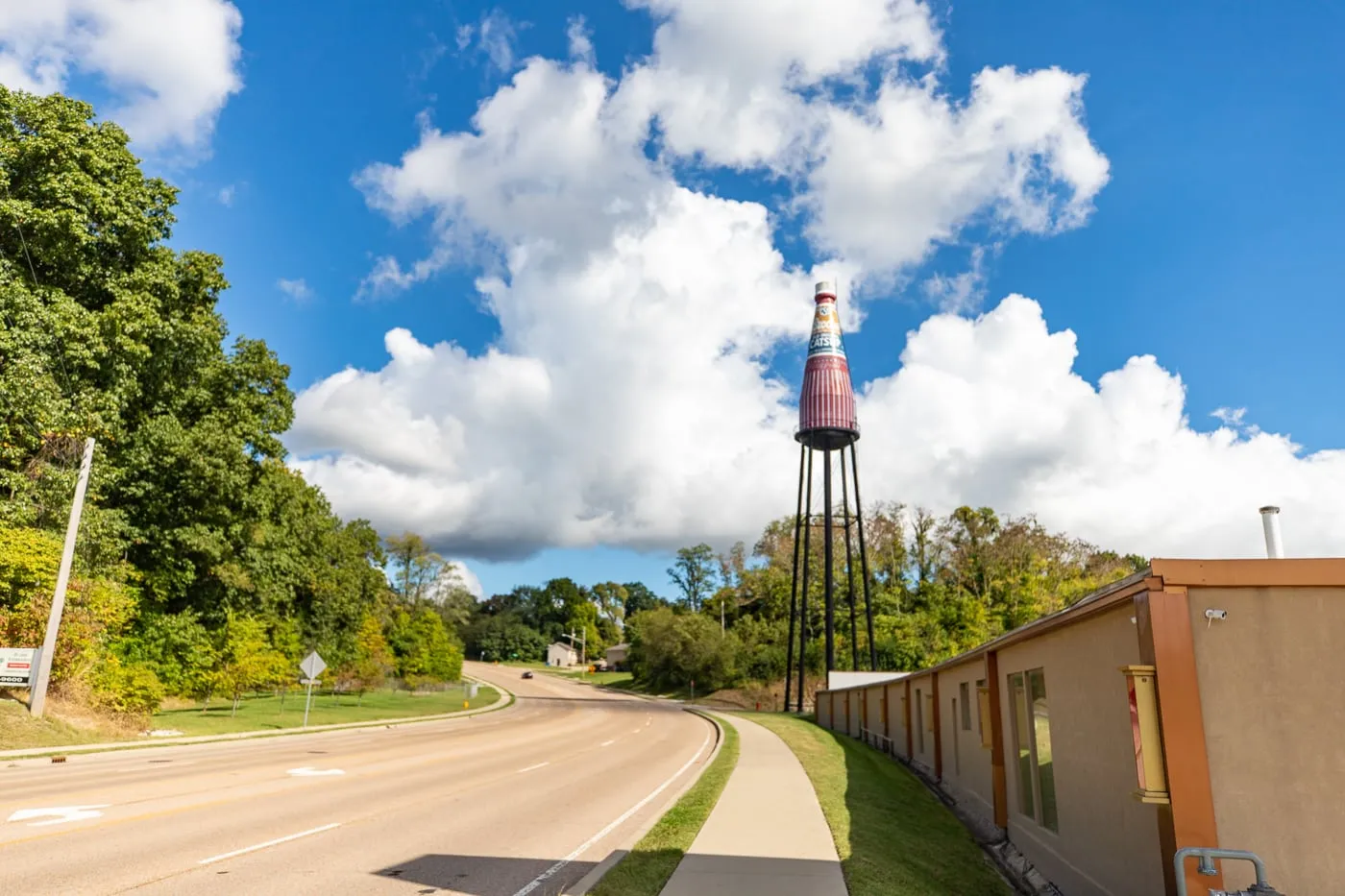 How to plan a road trip with Google Maps
I am not a full time traveler so when I plan a road trip I often have a short amount of time and a lot of ground to cover, so I like to have a solid plan in place to maximize my time on the road. I have such FOMO that I don't want to miss a thing and don't want to find out later that I drove right by the world's largest catsup bottle and didn't even realize it.
I like to be prepared, but don't think that means that I'm rigid. I plan my road trips to be super detailed but also super flexible. So I'm going to show you how I plan my road trip route so you can maximize your time, eliminate FOMO, and get where you're going.
Google Maps is perfect for this and route planning on google maps couldn't be easier! It is basically a road trip planner with stops that allows you to plan for as many detours as you want, while being able to visually see what types of stops you're stopping at and how important they are to you to see.
Why should you plan a road trip with Google Maps?
There are so many reasons why you should plan a road trip with Google Maps. Here are some of my favorite reasons:
It's free! You don't have to pay anything to plan a road trip route in Google My Maps.
You can add as many plot points as you'd like. If you're planning a big trip, you need a road trip planner that allows for multiple stops. On each map you can add ten layers and 2,000 pins per layer! That's one BIG road trip!
You can load your custom Google maps on your phone. You can easily access your road trip map on your phone in the Google Maps app, making it easy to look for your next stop and get directions there.
It's visual! By adding styles it's easy to create a map that sorts your stops in priority or category so you know what to expect.
How to plan a road trip with Google Maps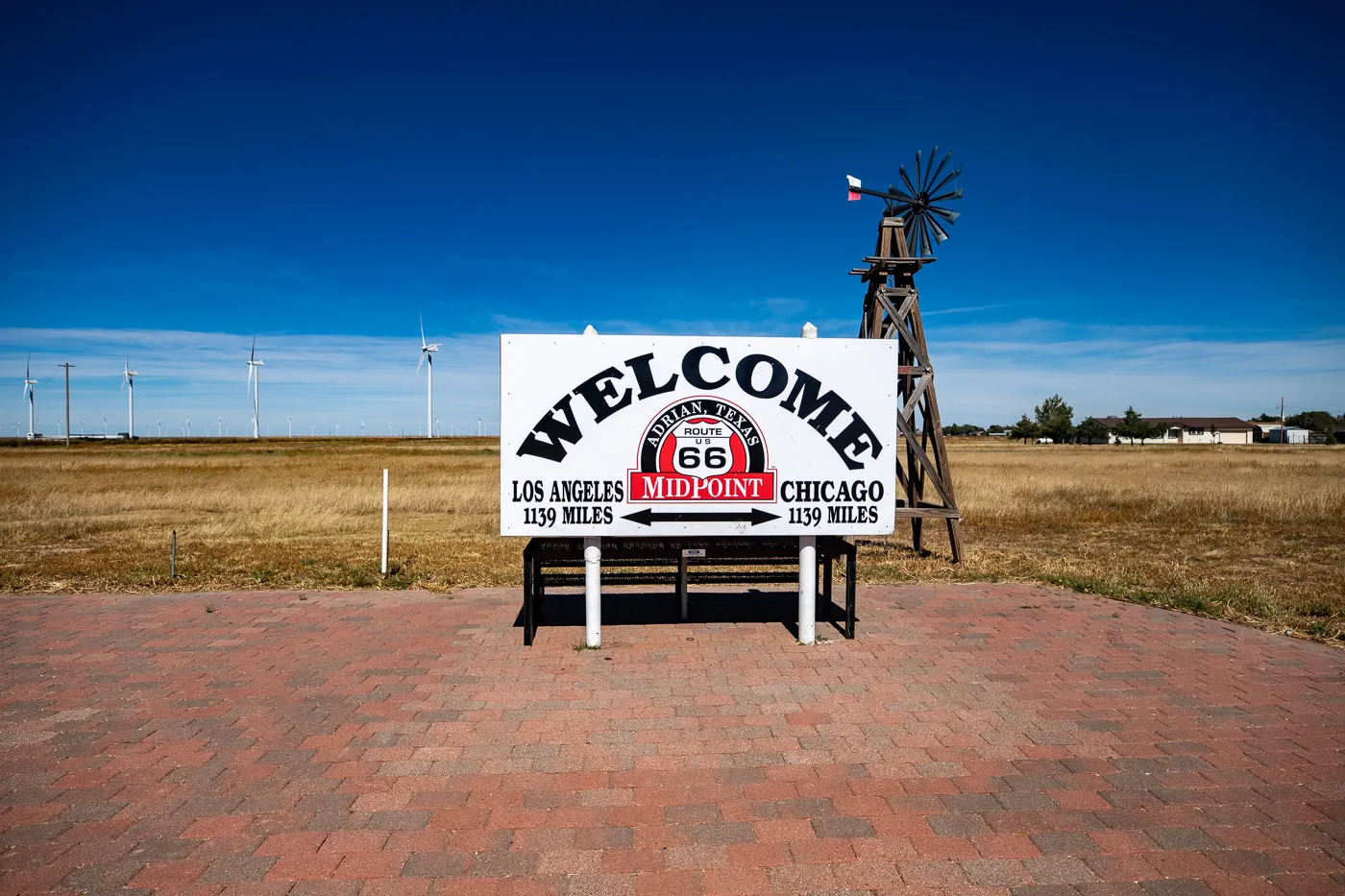 Step 1: Choose your destination.
In order to plan a road trip, you need to know where you are going! So the first step to planning a road trip is pretty simple: choose your starting point, your end point, and your destination.
For some of you, you might already know where you want to go on your road trip. Maybe you're taking the family to Florida to go to Disney World. Or maybe you've always wanted to drive around Vermont to go leaf peeping in the fall. Or maybe your friend is getting married in Austin, Texas and you want to drive there. Or maybe you're taking one of the best USA road trip routes or an ultimate 48 state road trip.
If you don't know where you're going, here are a few questions to ask yourself that will help narrow down your options:
Where have I always wanted to go?
How much time do I have and where can I go in that time frame?
Do I have to start at home or can I fly to the starting point?
Do I want to take my own car or am I OK renting a car?
What time of year can I take this road trip and how does that affect my decision?
Once you know where you're going, you're going to figure out where you're starting, where you're ending, and a big stop or two along the way that will help define the route.
Often the start and end point will be the same (home to home), but not always. Sometimes there's a specific place you want to go to and sometimes it's more of an abstract area you want to explore. In any case there is always going to be a starting point, an end point, and a destination or two in between.
Step 2: Map your driving route in Google My Maps.
Knowing your driving route is essential because a) you have to know how you're getting where you're going and b) it will make it so much easier to find everything you're going to stop at along the way. I always plan my route in Google My Maps because it is the best way to save a map with all my stops plotted out.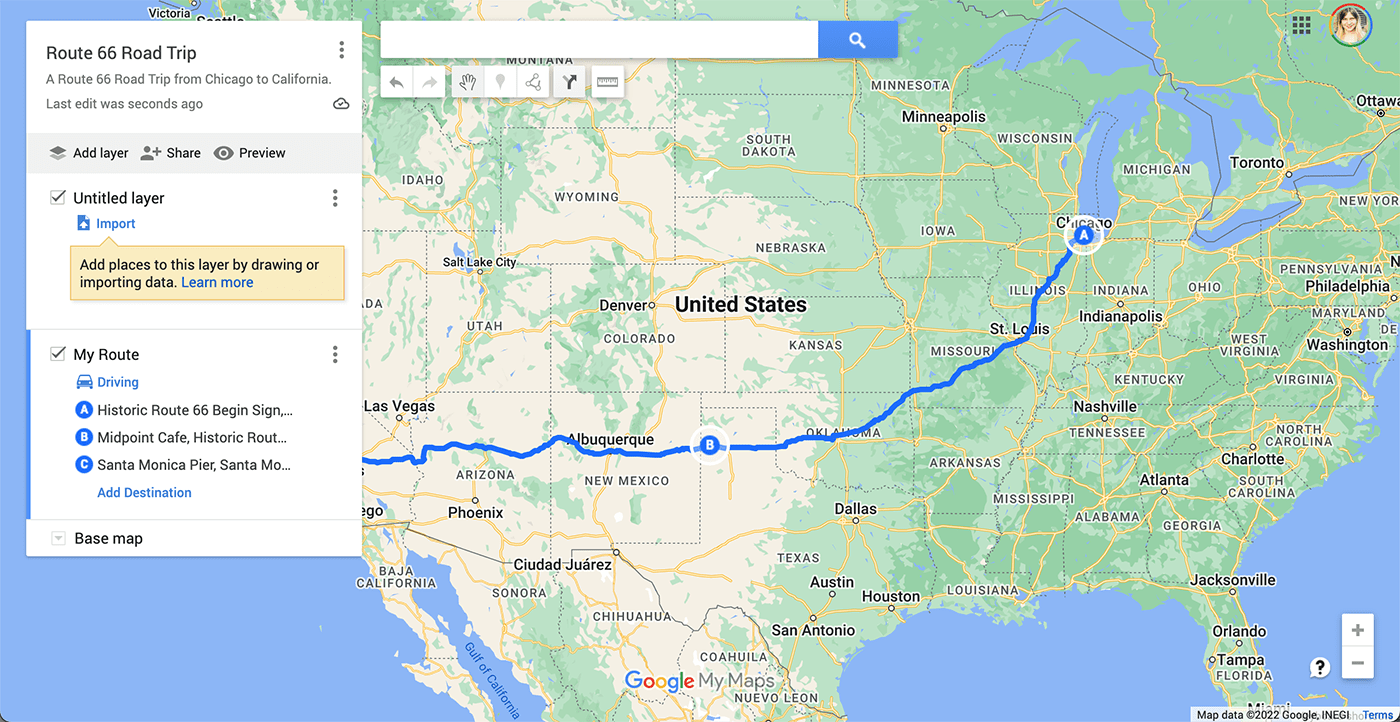 How to plot your road trip route in Google My Maps:
Open My Google Maps at google.com/mymaps in your browser.
Click "Create a New Map."
Click on "Untitled Map" in the top left corner and give your road trip a name. Add a description if you'd like.
Under the search bar click the icon to "Add Directions" – this will open a new layer in the left pane titled "Untitled Layer."
Next to A start typing to add your starting point.
Next to B start typing to add your ending point.
Click "Add Destination" and enter your first destination. Repeat until all your major destinations are added.
Drag the destination blocks into the correct order to make your route.
Drag the blue line on the map to make any changes to your driving route.
When your route is complete, click the layer title and rename the layer to be "My Route."
And now you have your road trip route!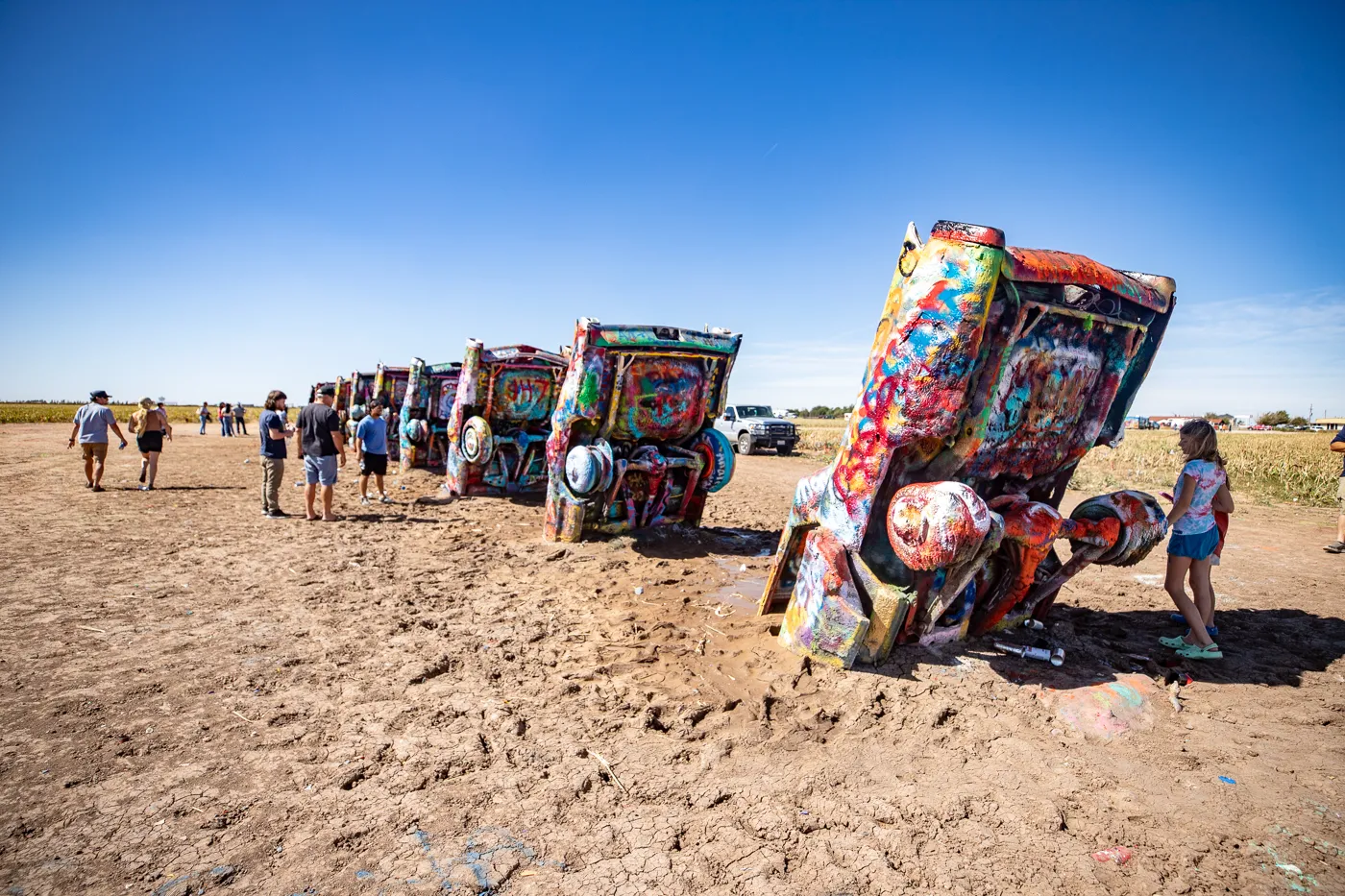 Step 3: Find your stops.
Next is the most fun part of road trip planning: figuring out all the stops you want to make on your way to your destination.
So, where do you start? Start with what YOU love!
I love roadside attractions so I always try to find as many on my route as I can. But this method also works for whatever you want to see most: national parks, museums, diners, big cities, street art, you name it! And you don't have to stick to just one category!
Here are some of my favorite places to find stops for my road trip:
Silly America: Hey, that's me! Visit Silly America for road trip inspiration and the silliest roadside attractions you can find.
Roadside America: Roadside America is my favorite resource for finding roadside attractions along my route. You can search the site by the states you are driving through and browse their maps to find things that are close to your route.
Roadtrippers: Roadtrippers is a great resource for finding all kinds of fun stops! They even have their own road trip planning maps! In fact, if you don't want to create your route in Google Maps, you can get the Roadtrippers Pro app to plot your points! Get it here and save $5 with promo code SILLYAMERICA
Atlas Obscura: Atlas Obscura is another great website for finding unique places to visit on your road trip.
National Park Service Find a Park: Looking for a National Park along your route? Search the National Park website by state to find where to go!
Museums USA: For the museum lover, Museums USA lists museums in every state and every genre, from art museums to science to military.
Diners, Drive-Ins and Dives Locations: Love him or hate hate him, Guy Fieri has visited a lot of popular diners, drive-ins and dives on his Food Network show. This website breaks down the locations by city and state so you will never go hungry.
United Plates of America: Speaking of Food Network, their United Plates of America section is a great resource to find iconic must-eat dishes in every state along with where to find them.
Tourism Websites: Every state and a lot of cities have their own tourism board website. They are a great resource to find what to see and what's happening. Click here to find official tourism websites for each state.
Google: When planning a road trip, Google is your best friend. You're not always going to find an exact website that maps out stops for you, but you can use Google to find information and "best of" lists to help you on the way. For example, I love milkshakes and always want to try the best milkshakes when I travel, so I will search "Best milkshake in Montana" to get ideas on where to go. Try searching "museums to visit in New York," "street art in Fargo," or "cat cafes in Seattle."
Booking.com: I love using Booking.com to search for hotels along my route.
What to do next:
So what do you do when you find something you want to visit? Add it to a spreadsheet! I keep a spreadsheet to organize destinations and make sure I have information to remind me what the place is along with an address to get there. I currently use AirTable but you can also use Google Sheets, Excel, or any other spreadsheet program.
Open a new spreadsheet in your program of choice and add the following headers to columns on the spreadsheet. The start filling in the rows with your finds:
Attraction: name of attraction.
Street Address, City, State
Website: URL Web Address so you can look up more information later if you need to.
Description: a brief description of the attraction.
Notes: any notes you might have (opening hours, recommended by a friend, "must try the boysenberry milkshake!," etc.
Category: a curated list of categories to group your stops such as roadside attractions, museums, hotels, food stops, gas stations, etc.
Keep adding attractions until you are satisfied that you've found as many things as you could possibly want to see. And once you've added something, don't take it off! Even if you have five breakfast restaurants in a city you'll only be in one morning or more roadside attractions then you could possibly see in a day's drive. What you are looking for here is options. You want as many options as possible so we can keep our journey flexible! Don't forget to add other known stops to the spreadsheet as well, like hotels or AirBNBs you'll be staying at
Want a copy of the spreadsheet I use to plan road trips? Sign up below to get all of these road trip planning steps emailed to you in a five-day road trip planning challenge and get access to a copy of my Google Sheets road trip spreadsheet!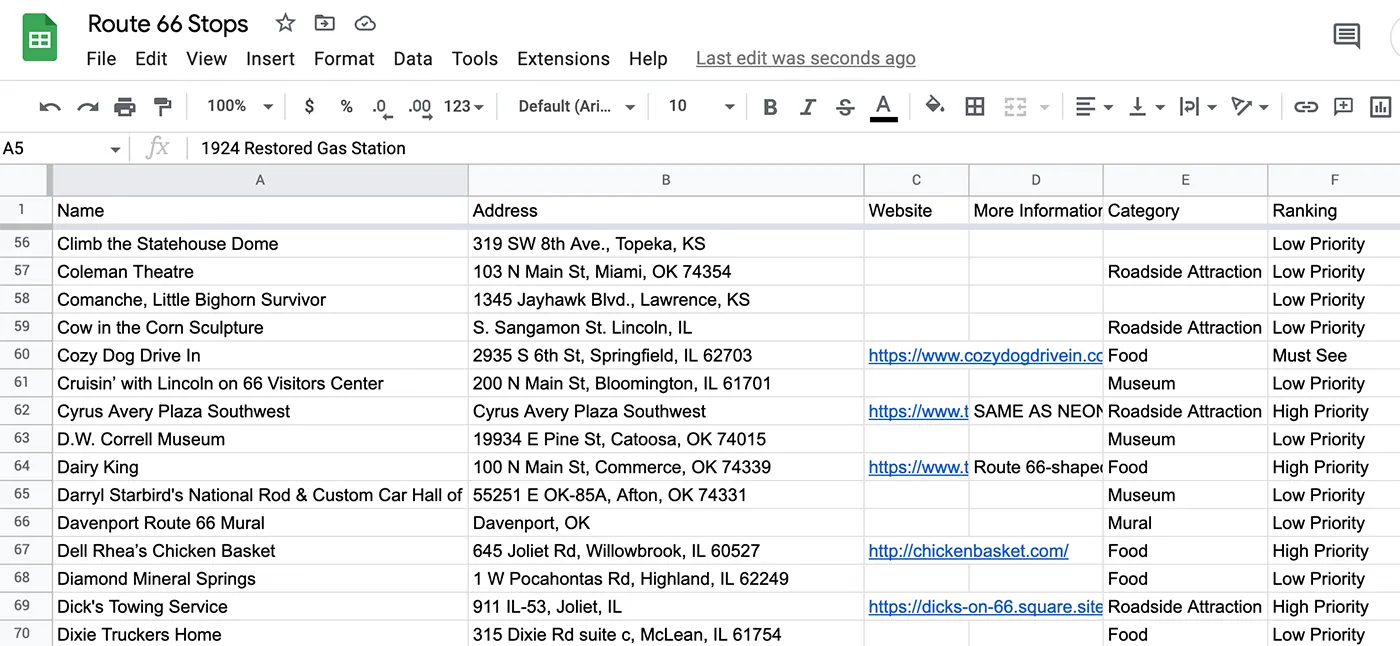 Step 4: Rank your stops.
Next you'll want to take all those attractions you found and rank them. Why do you want to rank your road trip stops?
I always like to go into a road trip with a full plate of potential stops. But I also know there won't be time to see everything on my list. This is why ranking your stops is important.
You want to make sure you know what your must-see items are so you don't miss them, but you also want to keep all those other potential stops on the back burner, just in case you have time to spare, have a long stretch of road with nothing better to do, or want to optimize your route by stopping at some less-desirable things that you're going to pass by anyways.
Open up your spreadsheet and add one more columns with drop down options:
Rank: add four potential categories in a drop down: must see, high priority, medium priority, and low priority.
Here's how I define those:
Must See: I reserve the must see designation for only the cream of the crop, can't miss destinations. These are often the reason I am driving in a certain direction or are taking the trip in the first place. Usually there are only a small hand full of must-see stops, but these are the can't miss attractions you will do everything in your power to see.
High Priority: High priority stops are just a step below must see items. These are stops that you really want to see, that you're going to prioritize on your route, and will most-likely stop at.
Medium Priority: Medium priority stops are ones you can take or leave. They'd be nice to see but you'd be OK skipping them.
Low Priority: Low priority stops are ones you aren't going to go out of your way for and are OK skipping altogether. They are stops you're just not super excited about. I like to still keep these on my list because sometimes you have a long drive where you want to take a break to see something but there are no higher-ranked items for hours. Or maybe there's something located next to a gas station and you need to stop for gas anyways.
I use those four categories to rank all the attractions on my list based on how excited I am to see them.
Now that you know what the categories are, it's time to rank the attractions you found previously. For every attraction on your list, rank it as must see, high priority, low priority, or medium priority.
This is one reason why adding a description and website for more information comes in handy, because it can help you remember what each attraction is and why you added it in the first place while you're ranking items.
The more you road trip plan, the more you can start incorporating this step into the last one, ranking as you go. But I still like looking over everything at once, because sometimes those rankings are relative.
Step 5: Finish planning your road trip with Google Maps.
You've decided where you're starting. You've picked a destination. You've found all the stops along the way. And you've prioritized those stops. Now it's time to make your map!
Go ahead and pull up the map you started in step 2. You're ready to import our spreadsheet and get all those stops we found onto the map.
Here's how to import your road trip planning spreadsheet into Google My Maps:
Open the map you created in step 2.
On the lefthand side of the screen, above where you added the directions click "Add Layer" – this will add a new layer to your map.
Under that layer click "import." After you click import, select "Google Drive" and find the spreadsheet you created in step 3. Highlight that file and click select. (If you used AirTable, Excel, or another spreadsheet program export it as a CSV file and import that.)
A message will pop up asking you to "choose columns to position your placemarks." Select Attraction, Address, City, and State. All the other columns will import as well, but these will help Google map everything that was in the spreadsheet. Click continue.
Another message will pop up asking you to choose a column to title your markers. Select "Attractions" and click finish.
Now all of the road trip stops from your spreadsheet will show up on your map!
You might get a couple of errors if the addresses weren't complete or formatted correctly. If there were any errors with your import, you will see an orange box in your layer. If you see one, click "Open data table to fix any issues" and fix any errors you see in the data table (they will be marked).
Now your map is populated! But what about those rankings? The best part about using Google My Maps is that you can style each category so you can easily visualize on the map if something is an attraction vs a hotel, if something is high priority vs low. So let's add styles next. Here's how.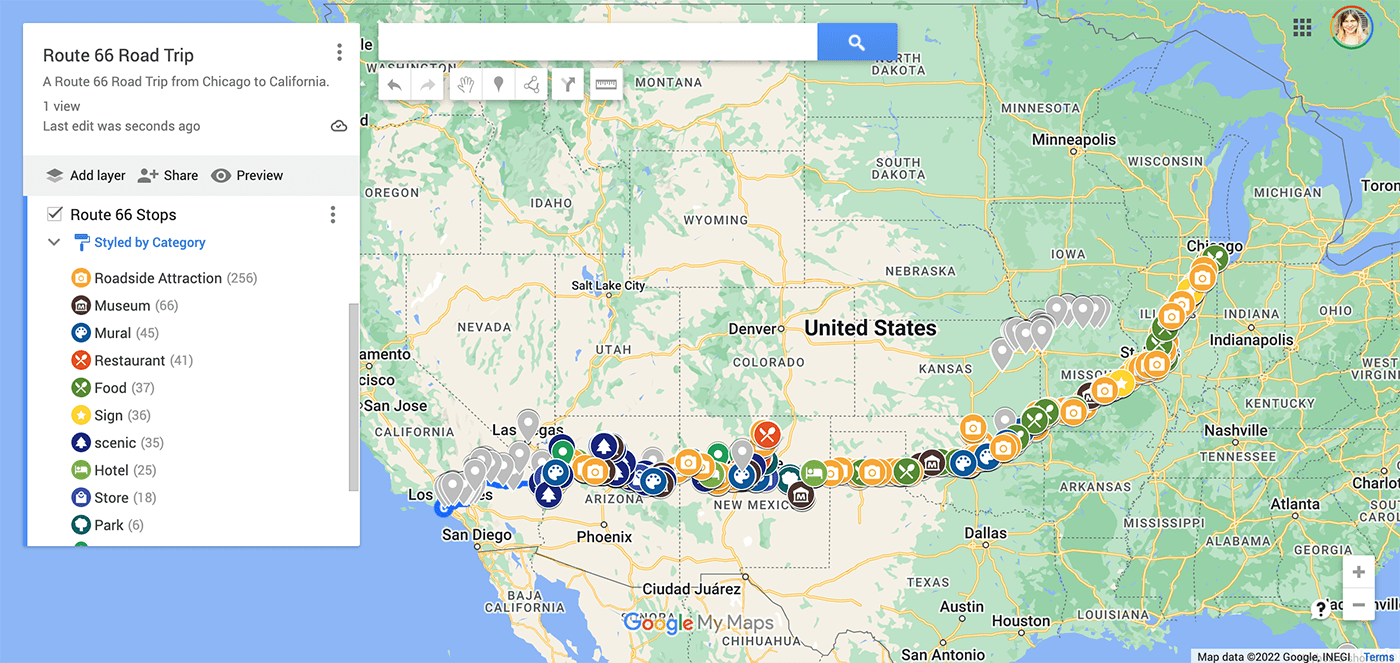 How to style your road trip map in Google Maps
Under the layer title click "Individual styles" — this is how you are going to update the visual categories of your map.
Under "Group Places by" find "style by data column" and choose "Type."
Now all of your items will be grouped according to their priority. If you hover over the category you will see a little paint bucket icon. Click that to add a color or icon to each category. I like to use different colors for the rankings, the hotel icon for hotels, and restaurant icon for restaurants.
You did it! You now have your complete road trip map full of exciting stops! And in one glance you can tell what the next stop on your route and how important it is to see!
You can pull up this map on your Google Maps app to see what you're near, find attractions along your route, and get driving directions to all the places you want to go as you go (find it under Saved > Maps). Plus, you have a spreadsheet you can pull up on your phone or print to reference for addresses, descriptions and more.
Are you ready to get your road trip luggage, pack your bags, and hit the road? I sure am!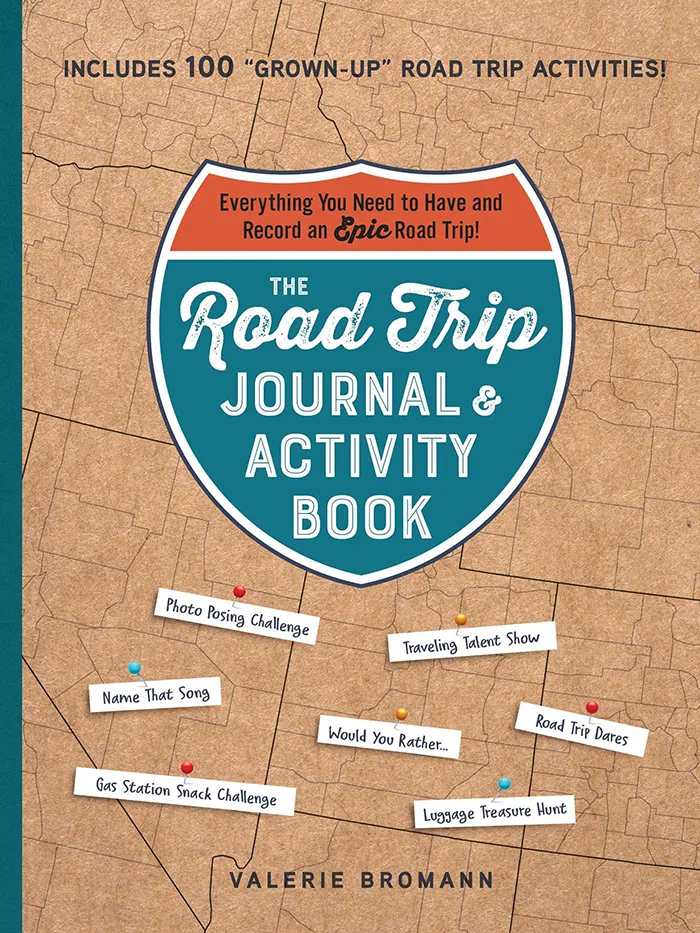 The Road Trip Journal & Activity Book
Everything You Need to Have and Record an Epic Road Trip!
Enjoy fun games and challenges to pass the time on your next road trip and have a keepsake to look back on for years to come with this entertaining must-have for your next vacation.
Pin this post on how to plan a road trip with Google Maps to save for your next car adventure!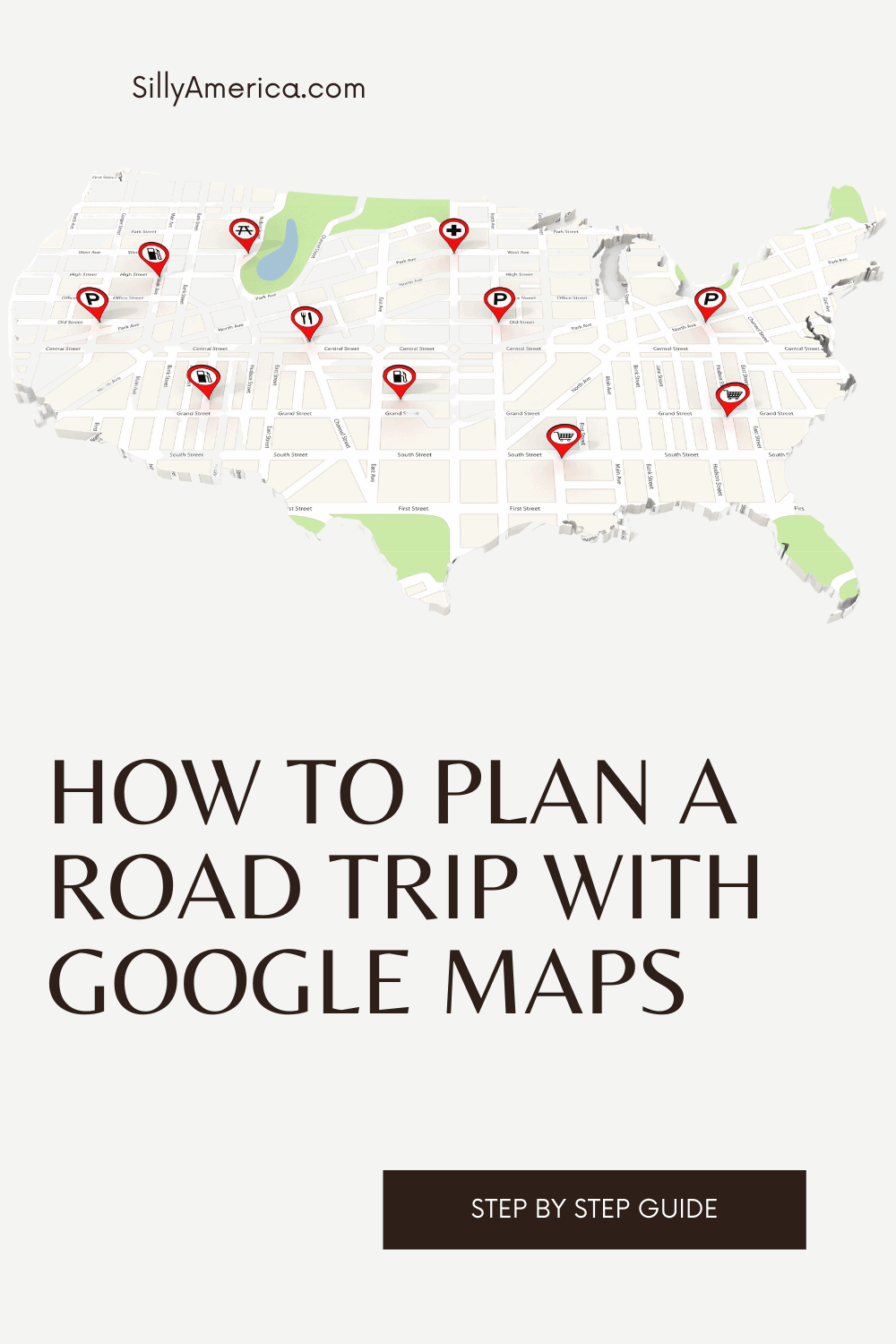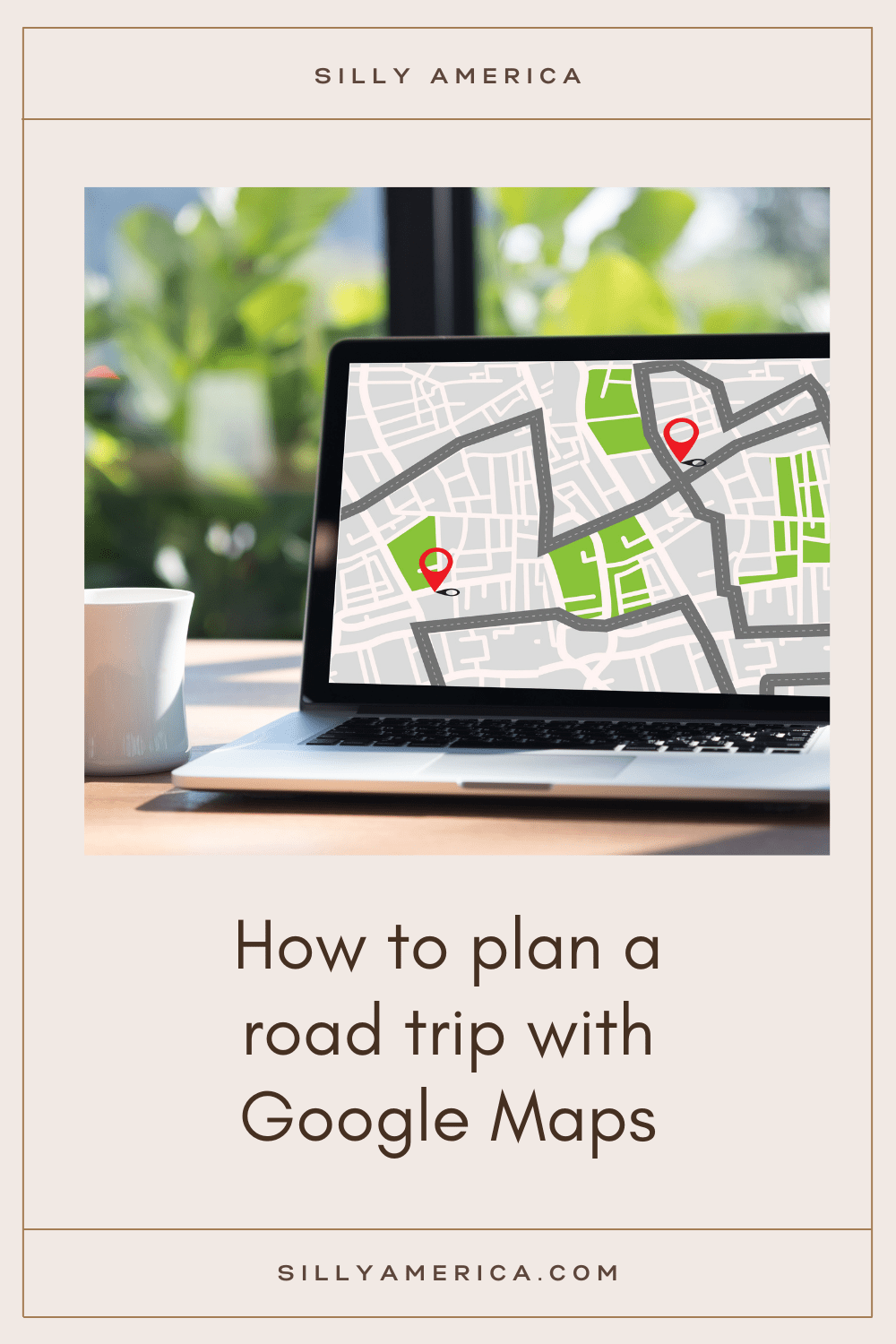 Photo by Element5 Digital from Pexels