Want to go big with your Halloween costume this year? Nothing is bigger than a good old fashioned weird roadside attraction. If you love taking road trips why not get inspired by all the tourist traps along the way when dressing up this October 31. If you're at a loss for what to dress as, check out these ideas for roadside attraction-inspired Halloween costumes.
Family and Couples Halloween Costumes
If you can stand to road trip together, cramped in a car for hours and days on end, you can stand to do anything together. Share your love for road trips and each other with these Halloween costumes for couples.
Paul Bunyan & Babe the Blue Ox Costume
There are many iterations of the Paul Bunyan & Babe the Blue Ox roadside attraction around the United States. Two of the most famous are found in Bemidji, Minnesota and at Trees of Mystery in California. But there are others, including a standalone Paul Bunyan Statue in Bangor, Maine that was brought to life in Stephen King's IT.
Either Paul or Babe would be a great costume on its own, but together a Paul Bunyan and Babe costume makes a cute couples costume inspired by the famed roadside attractions. For your Paul Bunyan costume you need a red plain shirt, black boots, a beard, and a (fake) axe. And the Babe the Blue Ox costume other needs a, well, blue ox costume!
Pee Wee Herman and A Cabazon Dinosaur Costume
In the 1985 movie Pee-wee's Big Adventure Pee-wee Herman takes off on an adventure to find his precious red bicycle. It takes him to the Alamo in Texas and all the way to California to the Cabazon Dinosaurs. Has there ever been a more perfect pair than a Pee Wee Herman costume and a giant dinosaur costume? I think not. If you choose to wear this couples costume for Halloween, be sure and tell 'em Large Marge sent ya!
Spoonbridge and Cherry Costume
Spoonbridge and Cherry is an iconic pop art sculpture in Minneapolis, Minnesota. This couples costume would be great for two adults, with one wearing a spoon costume and the other dressed as a cherry. But it works even better for a parent and child, with the mom or dad dressed as a spoon and the child as the cherry!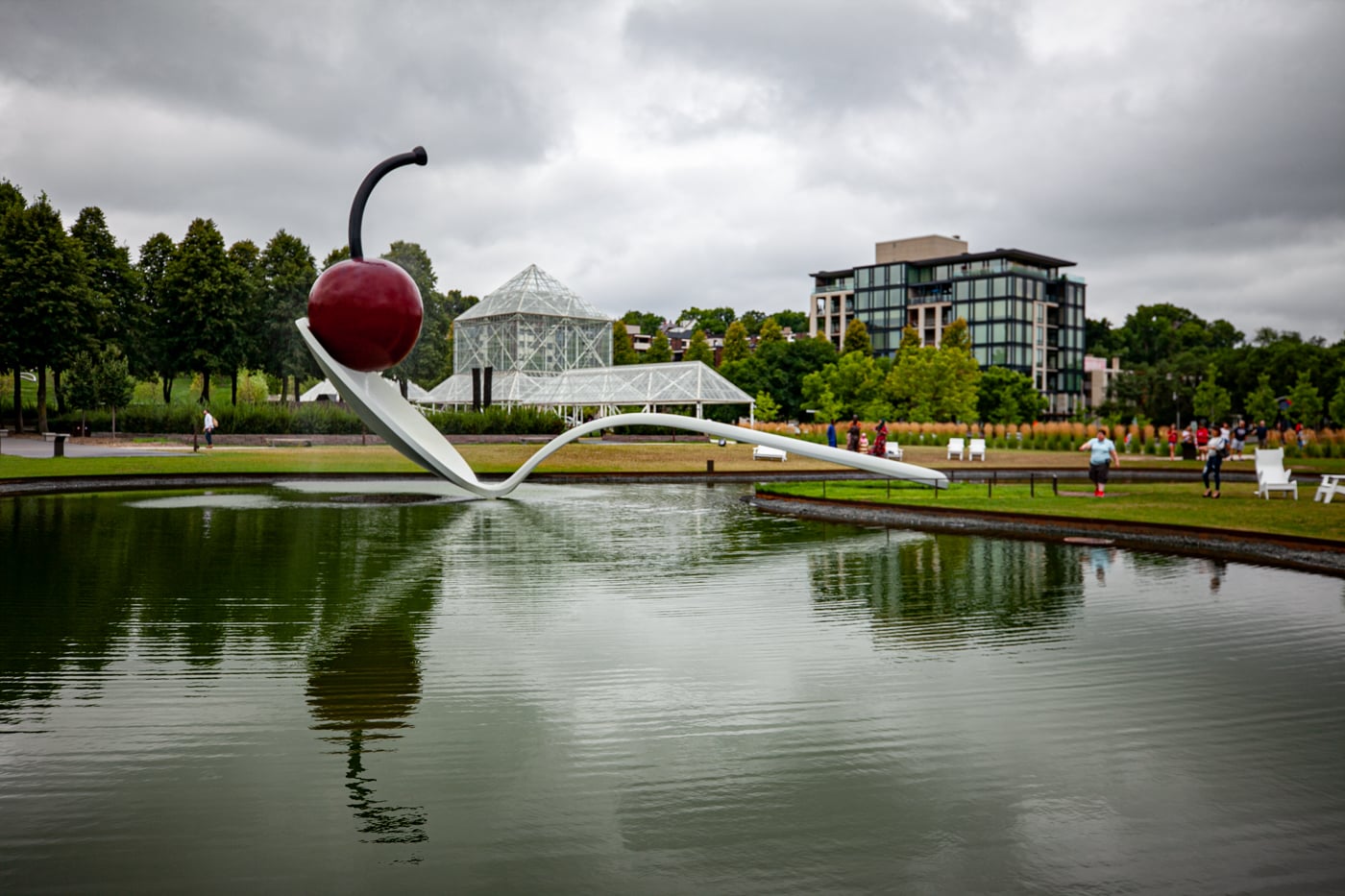 World's Largest Things Costumes
One of the most popular types of roadside attraction is the "world's largest thing." From the world's largest cow to the world's largest catsup bottle and a whole slew of fiberglass giants in between, let these giant animals and objects provide inspiration for your roadside-attraction inspired Halloween costume. The best part of about these looks is you can often find a pre-fabricated costume (or even an animal onesie) that fits the bill with little effort! Here are some ideas for costumes based on world's largest things.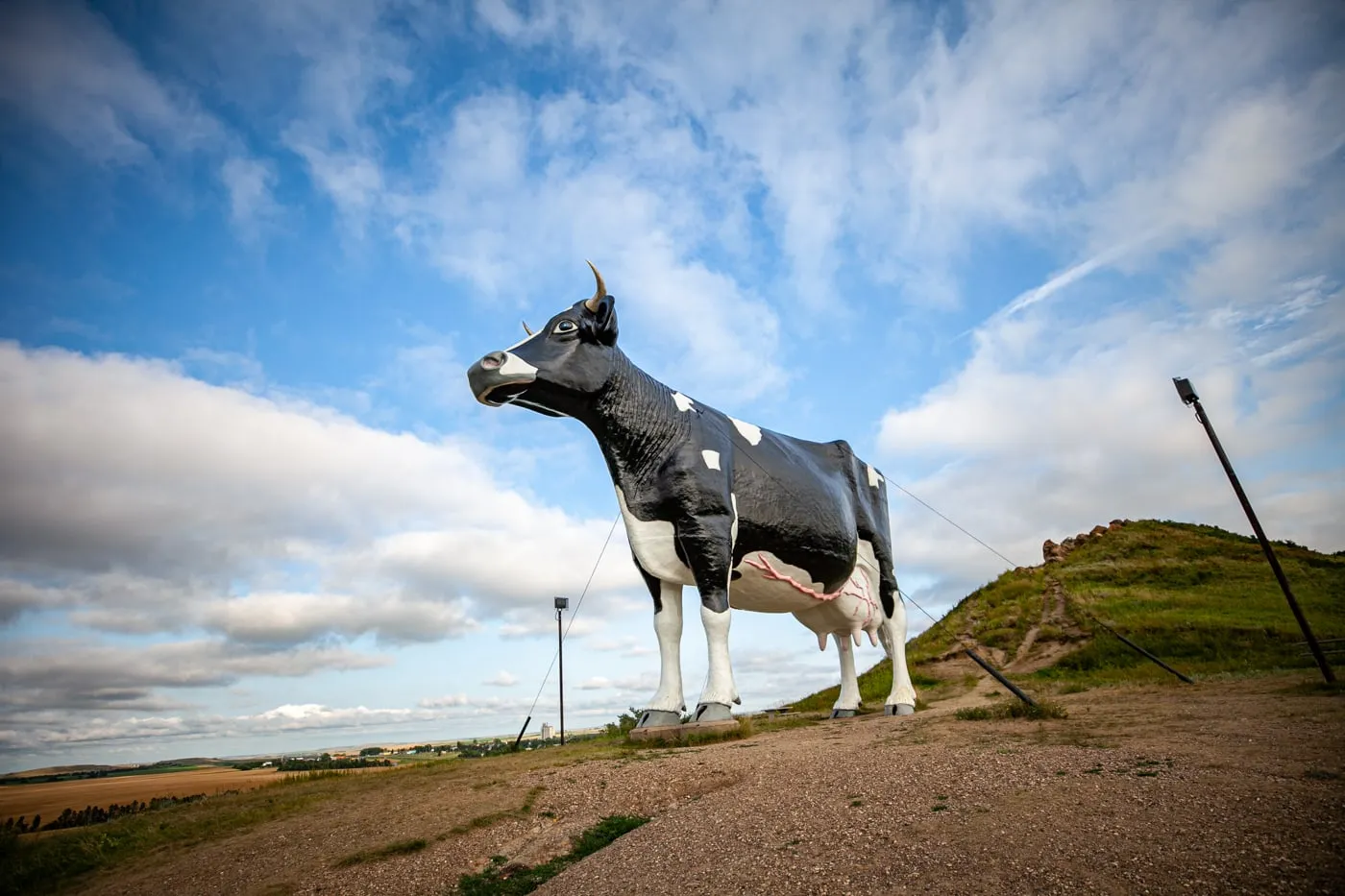 Blue Whale of Catoosa
World's Largest Catsup Bottle
World's Largest Cow (Salem Sue)
World's Largest Ball of Twine
Other Roadside Attraction-Inspired Halloween Costumes
Roadside attractions come in all shapes, sizes, and themes. Here are some more ideas for roadside attraction-inspired Halloween costumes.
Shark Girl Costume
From the neck down, Shark Girl, a New York roadside attraction in Buffalo, looks like any teen girl dressed to the nines in a pretty blue dress, pink sash, and red shoes. But from the neck up? She's a great white shark. This costume is the perfect look for someone who can't decide if they want to dress cute or scary this Halloween.
Muffler Man Costume
Muffler men are one of the most iconic types of roadside attractions. These big burly bunyans come in many themes: from cowboys to spacemen. You can get the look of a classic muffler man by wearing a short sleeve collared short, blue jeans, black boots, a beanie, and a beard. And don't forget something to hold onto! A giant axe…or a giant hot dog…will do!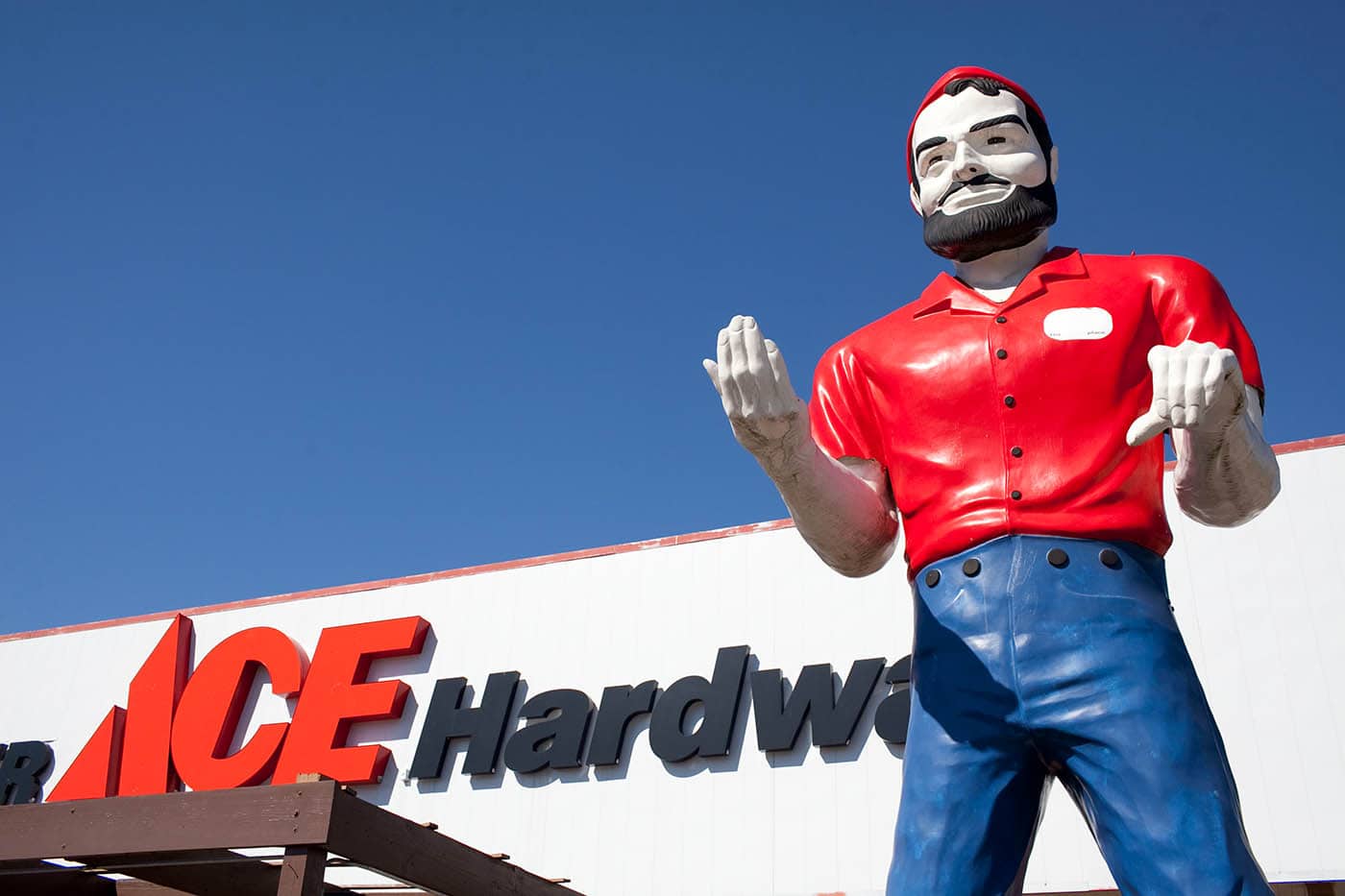 Uniroyal Gal Costume
The Uniroyal Gal is the female version of the muffler man. A rare treat to find, there aren't many left in America. Most Uniroyal Gals wear the same uniform: red scoop neck shirt, blue pencil skirt, red heeled shoes, and a short bob with bangs. But if you're really daring, some of these giant women wear bikinis instead.
Jackalope Costume
Jackalopes are mystical creatures: half jackrabbit and half antelope. They make for popular roadside attractions, with giant sculptures at Wall Drug in South Dakota; a bar in Austin, Texas; and in Douglas and Dubois, Wyoming. Channel your inner hybrid with an easy jackalope costume. Just combine a furry coat or vest and layer a couple of creature headbands, one with antelope (or deer) horns and the other with bunny ears. Voila!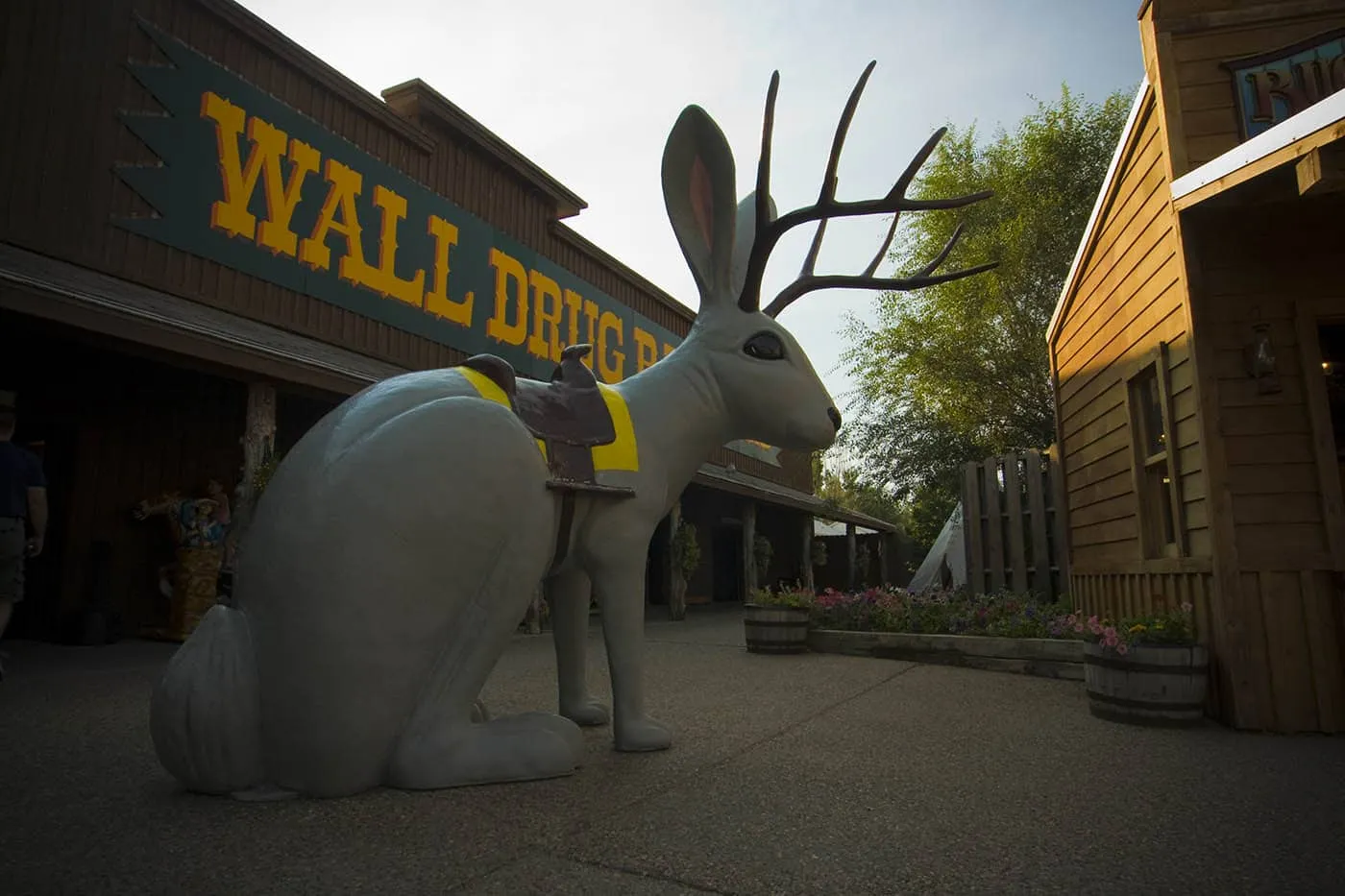 Pin this post: