The Swinging Sixties gave way to some of the most recognizable roadside attractions still in place today. Among those is the Uniroyal Gal, like this Uniroyal Gal in Mt. Vernon, Illinois.
These giant fiberglass statues stand (very) tall at 18 feet tall and weigh 230 pounds (though, really, you should never ask a gal her weight…). Said to be inspired by Jackie Kennedy, they either don a somewhat conservative skirt and top or a more provocative bikini.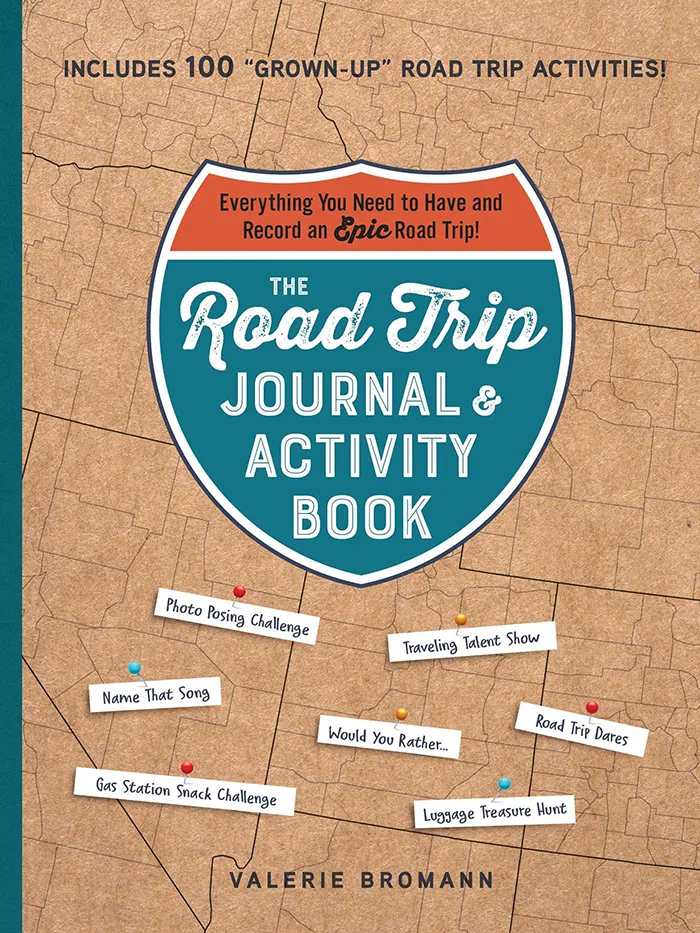 The Road Trip Journal & Activity Book
Everything You Need to Have and Record an Epic Road Trip!
Enjoy fun games and challenges to pass the time on your next road trip and have a keepsake to look back on for years to come with this entertaining must-have for your next vacation.
These fiberglass roadside attractions that are similar to Muffler Men roadside attractions (like the Gemini Giant muffler man at the Launching Pad in Wilmington, Illinois, the Lauterbach Tire Muffler Man in Springfield, Illinois, and the Bunyan Muffler Man in Roanoke, Virginia) were constructed in the 1960s by International Fiberglass for the Uniroyal Tire & Rubber Company.
These female muffler men called Uniroyal Gals can still be found across the United States. One such stands in Mt. Vernon, Illinois, though she recently took a little vacation to Califonria.
This Illinois roadside attraction stood in front of Stan the Tire Man in Illinois since the 1970s. Originally she advertised the business in Salem, Illinois, but later moved to the location in Mt. Vernon. Wearing blue skirt and red top, she was one of the more conservatively dressed of these giant fiberglass women.
Unfortunately, the Uniroyal Gal was taken down in 2015 when the store closed. But, fortunately, she still had a long, sunny, life ahead. Bruce Kennedy purchased this icon and relocated her to Bell Plastics in Hayward, California where she could live life in the sun as a California roadside attraction.
There, she had a nice, warm, seven year vacation. But, in 2022, she flew back to Illinois. Lincoln Nation, owner of Overhead Door Company took over the former Stan's location, and wanted the Uniroyal Gal back home.
She is now living back in her former location, having been given a west-coat makeover that includes a more auburn-tinted hair dye, a polka dot bikini top, a skirt, and an inflatable pool ring. A trip to see this giant woman is one of the best things to do in Mount Vernon Illinois, so stop by Mount Vernon Overhead Door, check her out, and see how she looks now compared to then!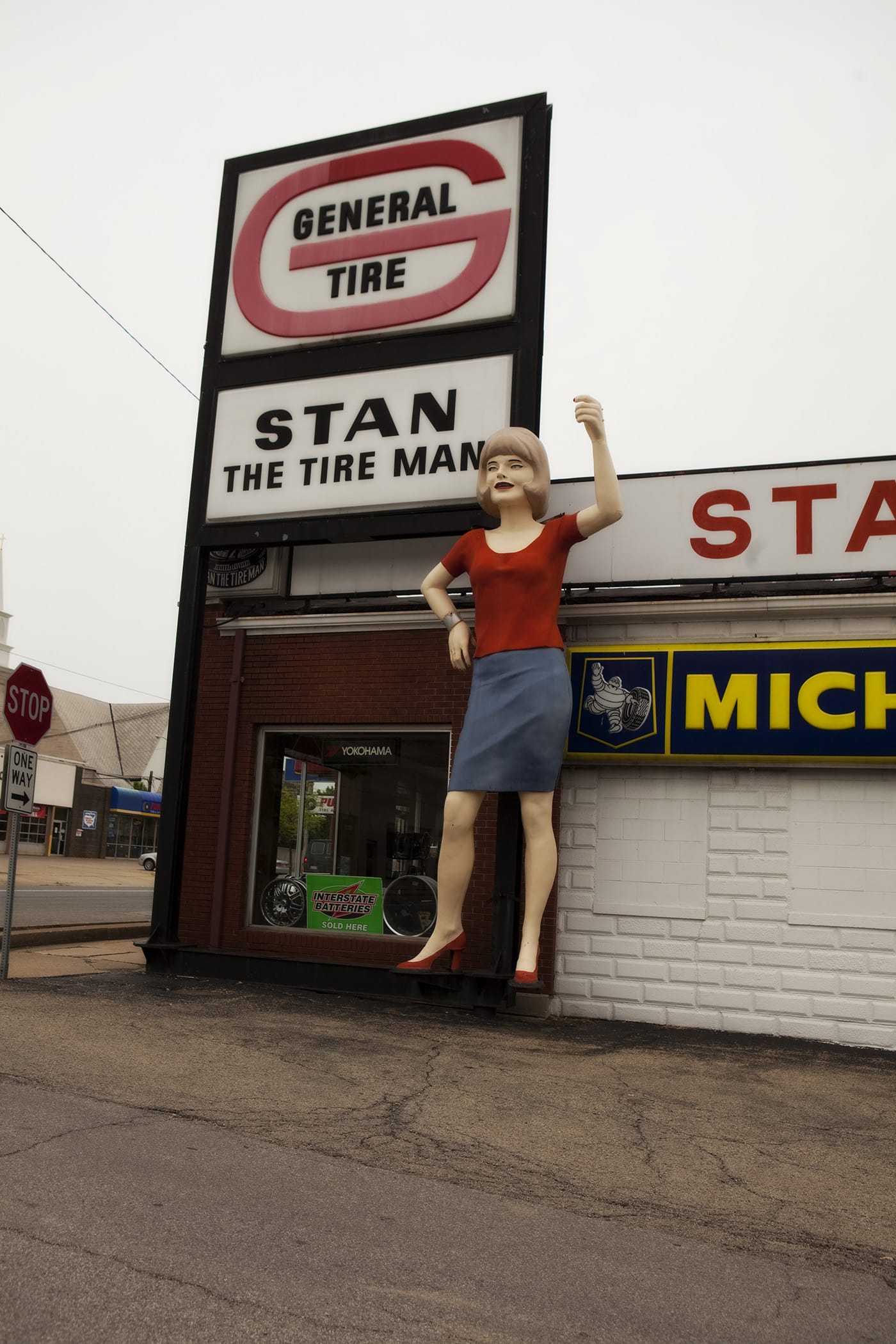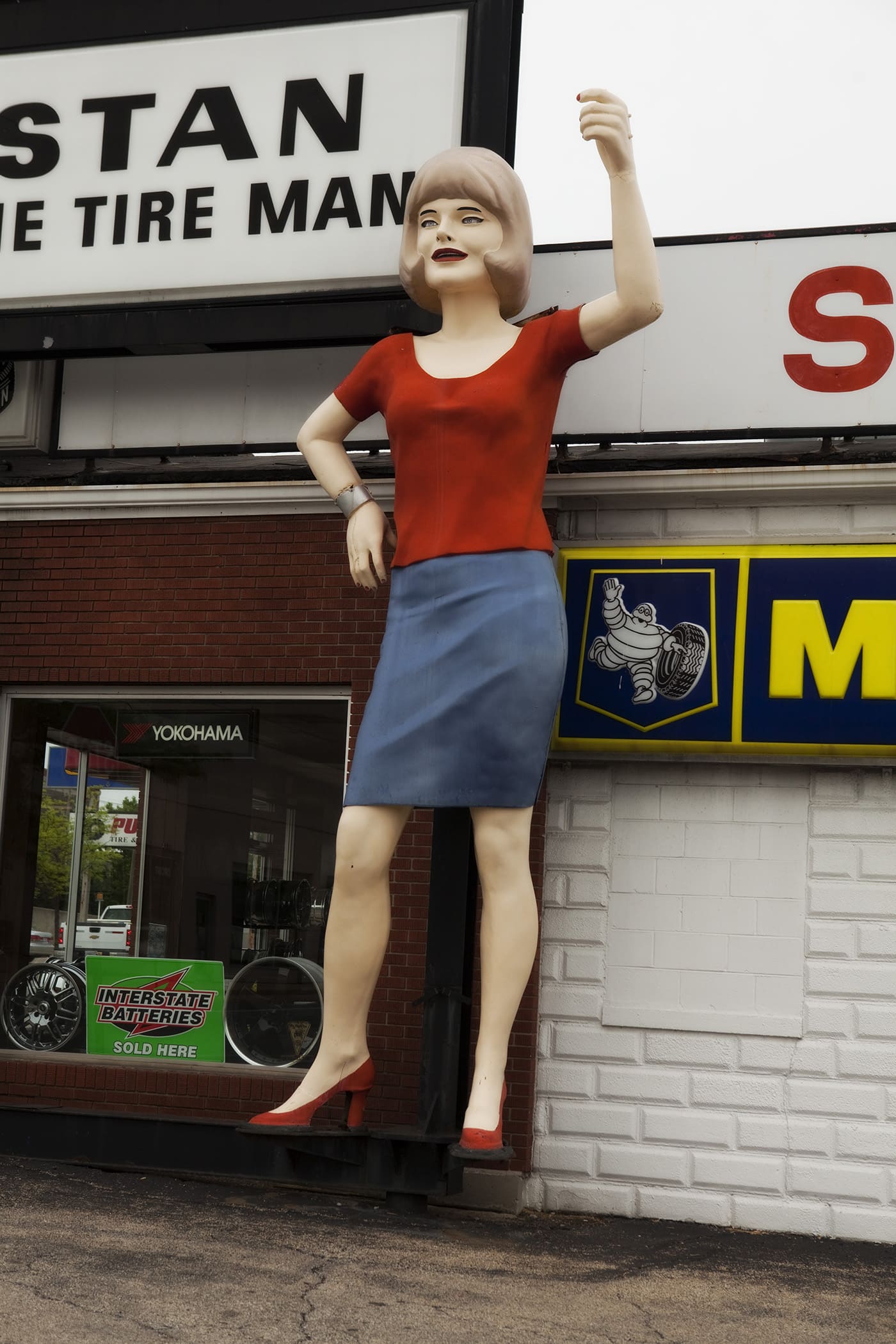 Uniroyal Gal in Mt. Vernon, Illinois
Address: Mount Vernon Overhead Door, 1213 Broadway St., Mt. Vernon, IL
Former Location (2015-2022): Bell Plastics, 2020 National Ave, Hayward, CA 94545
Former Location (1970s-2015): Stan the Tire Man, 1213 Broadway St., Mt. Vernon, IL
Photos Date: May 2, 2009
Pin this Illinois roadside attraction: