When you think of the word "Muffler Man" what do you think? Is it a guy who fixes your car? Or is it a person made from car mufflers? If you're like me, you think differently, and think of something like this Muffler Man holding a hot dog in Atlanta, Illinois.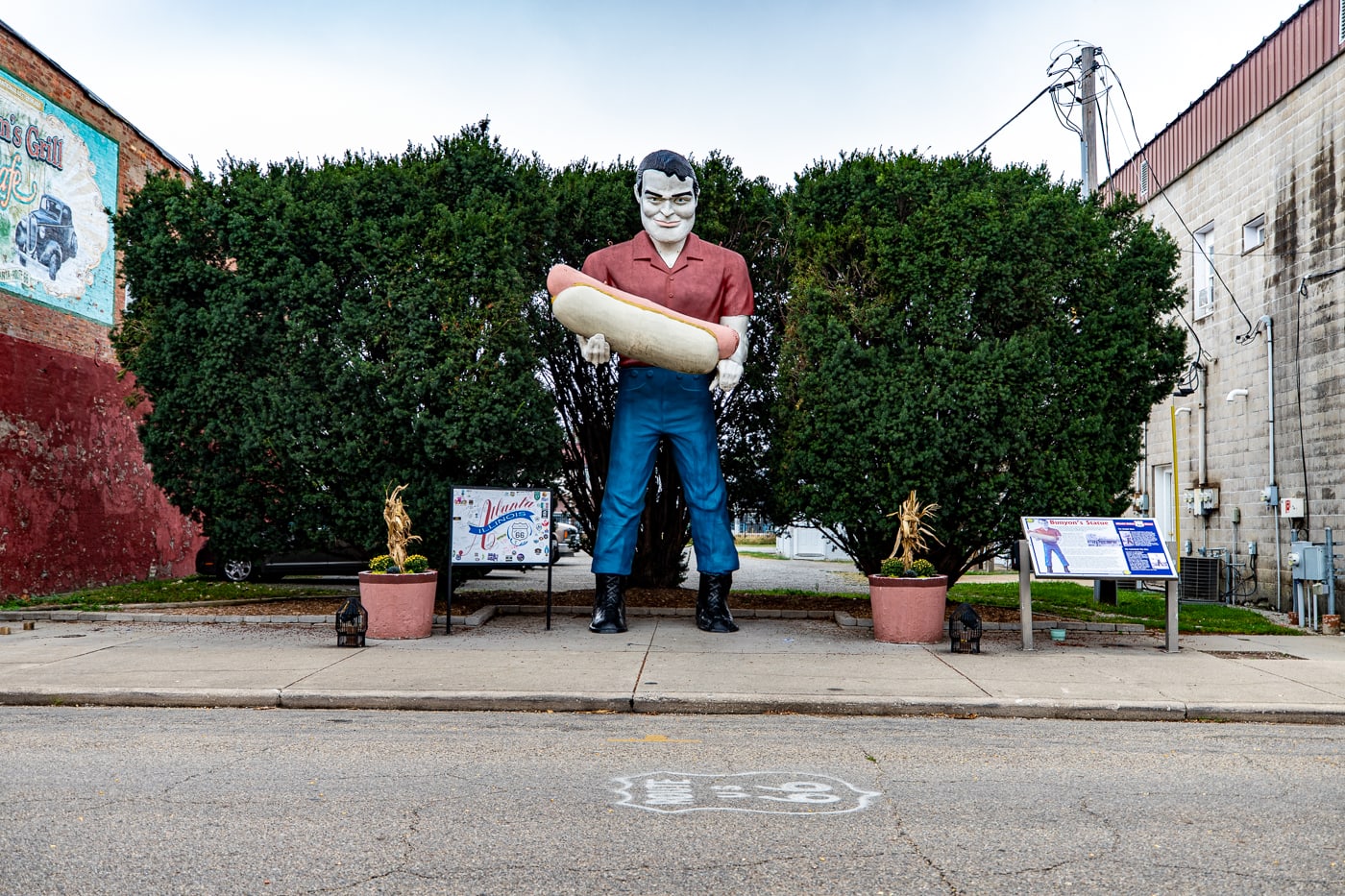 A muffler man roadside attraction is a giant fiberglass man often found on Route 66. He stands so tall at 18 to 25 feet that I can easily fit underneath his legs. His arms are bent in front of him: left palm down, right palm up making it easy for him to hold a muffler…or an ax, a flag, a rocket, a hot dog. Popularized in the 60s and 70s and made by International Fiberglass these roadside attractions were built to be just that: ways to attract customers off the road and into businesses.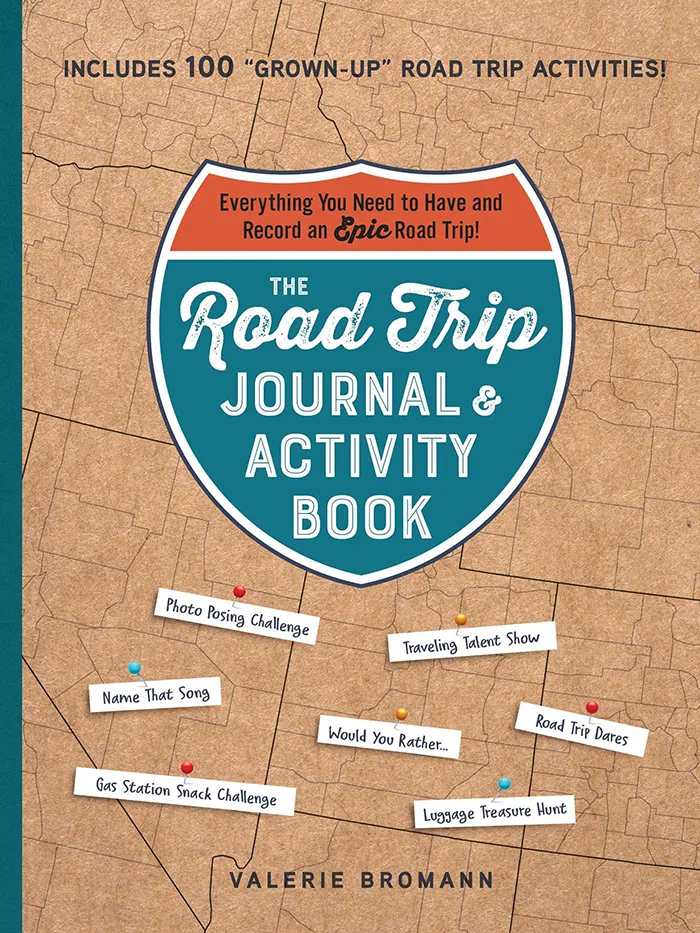 The Road Trip Journal & Activity Book
Everything You Need to Have and Record an Epic Road Trip!
Enjoy fun games and challenges to pass the time on your next road trip and have a keepsake to look back on for years to come with this entertaining must-have for your next vacation.
In 1966 a muffler man was erected in Cicero, Illinois at a hot dog and burger restaurant named Bunyon's hot dog stand. Due to that this giant hot dog muffler man (a modified Paul Bunyan statue) is known locally as "The Bunyon Giant."
In 2002 the Cicero restaurant closed but the legacy of the hot-dog wielding giant mufflerman lives on. "Tall Paul" was restored and relocated to Route 66 park in Atlanta, Illinois where the Illinois roadside attraction still stands proud today across the street from Palms Grill Cafe with a view of the town's smiley face water tower.
This man holding hot dog isn't the only Illinois muffler man on Route 66. Be sure to also check out the Gemini Giant in Wilmington, Illinois and the Lauterbach Tire Muffler Man in Springfield, Illinois.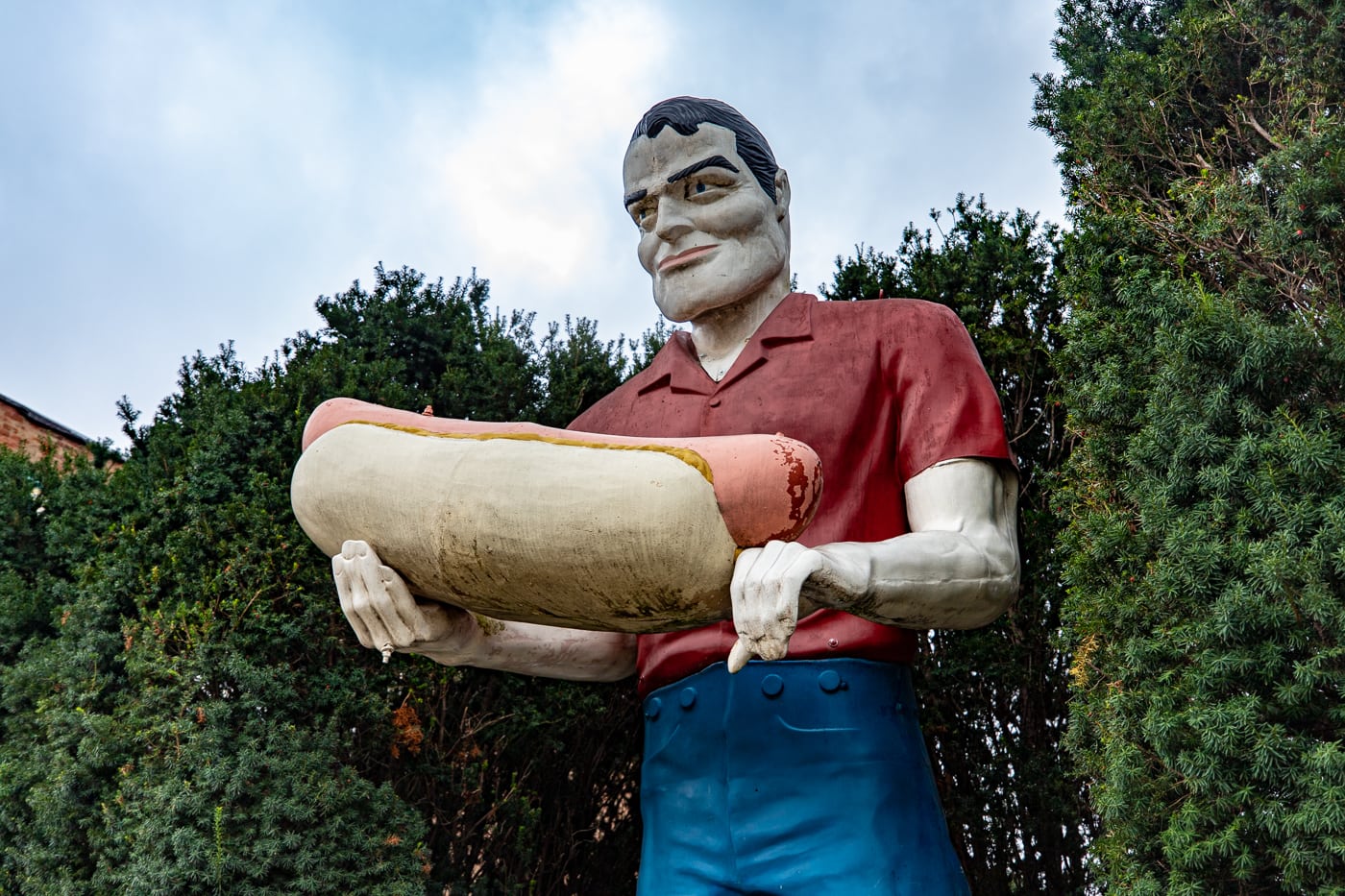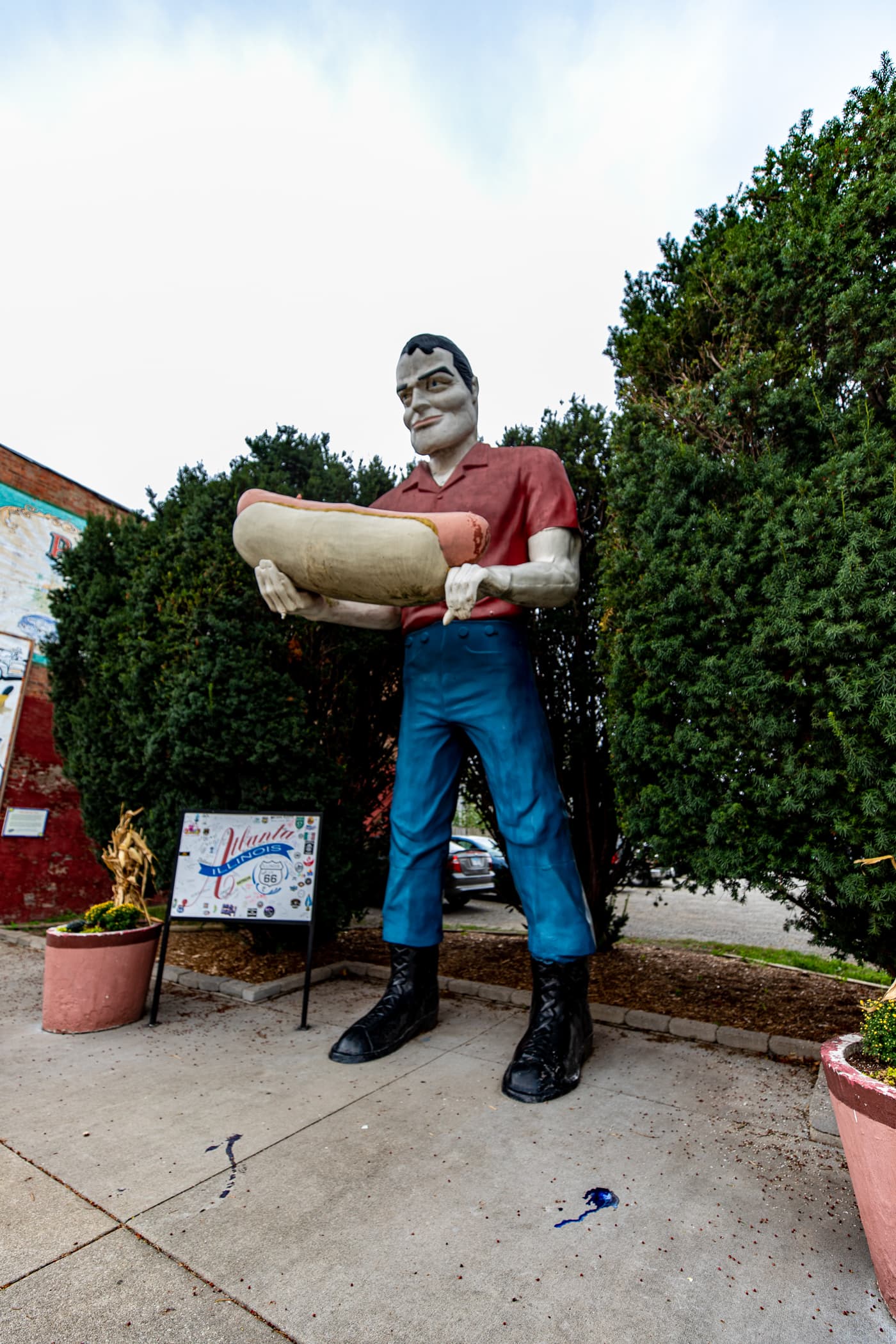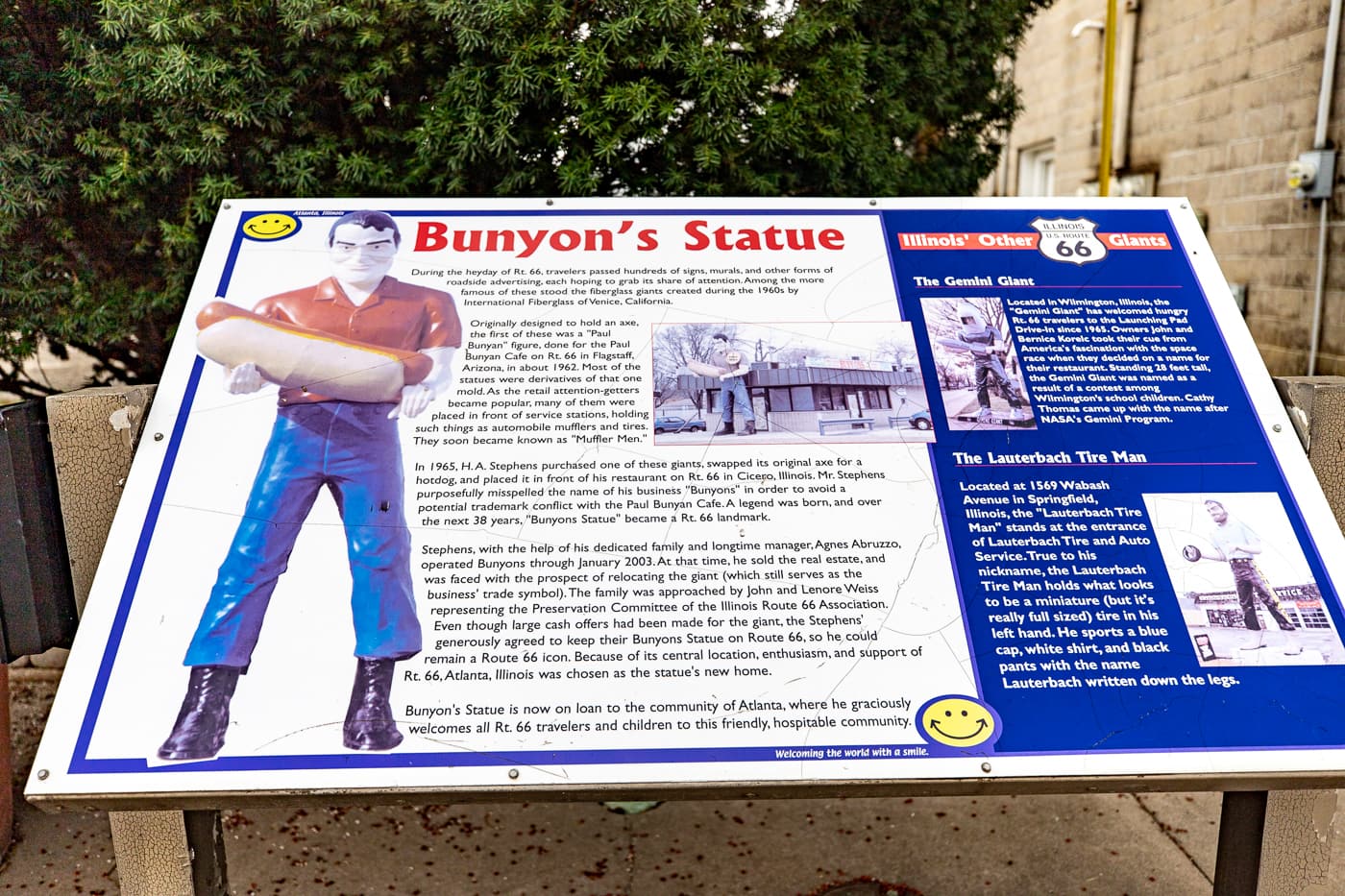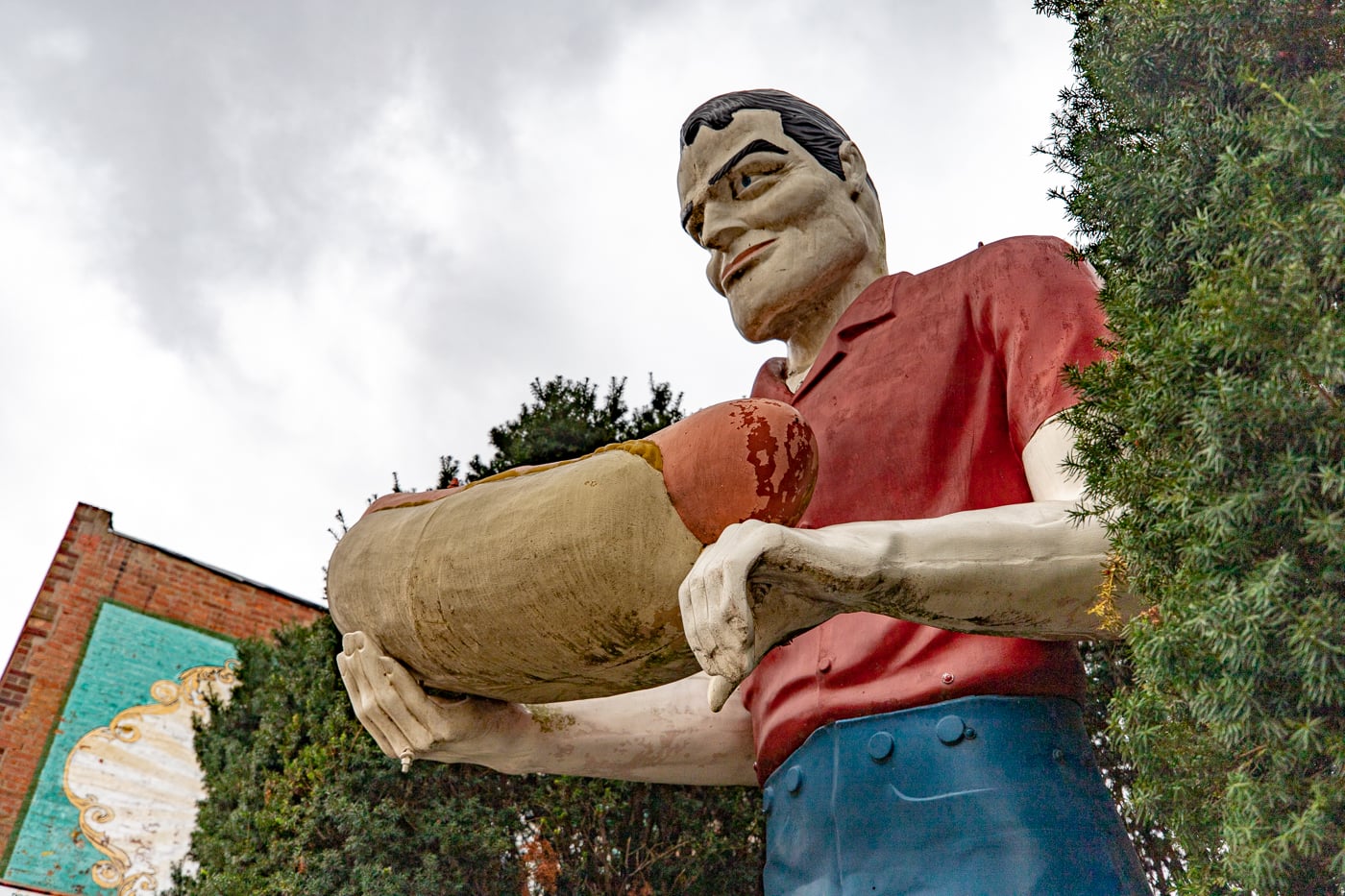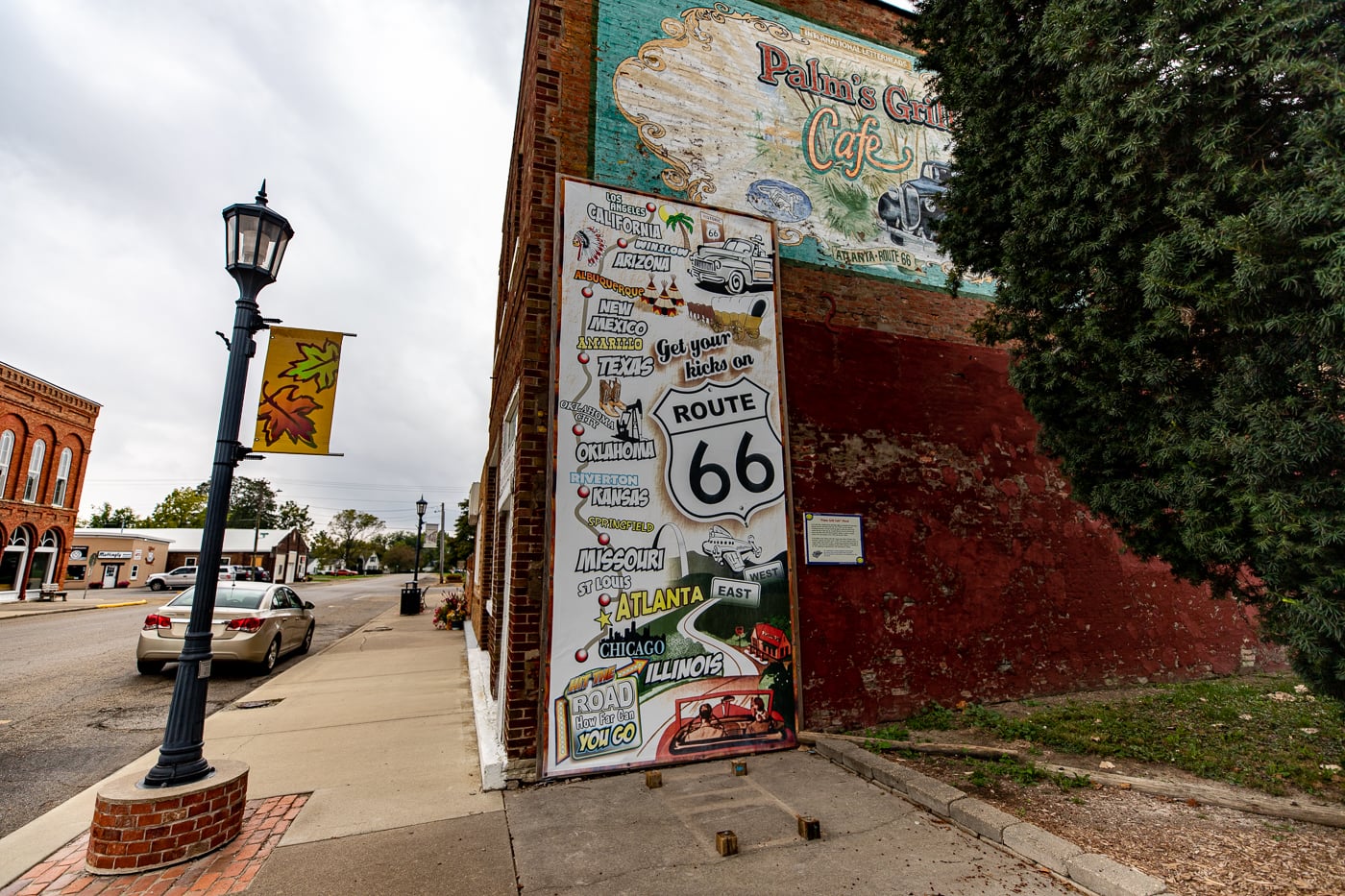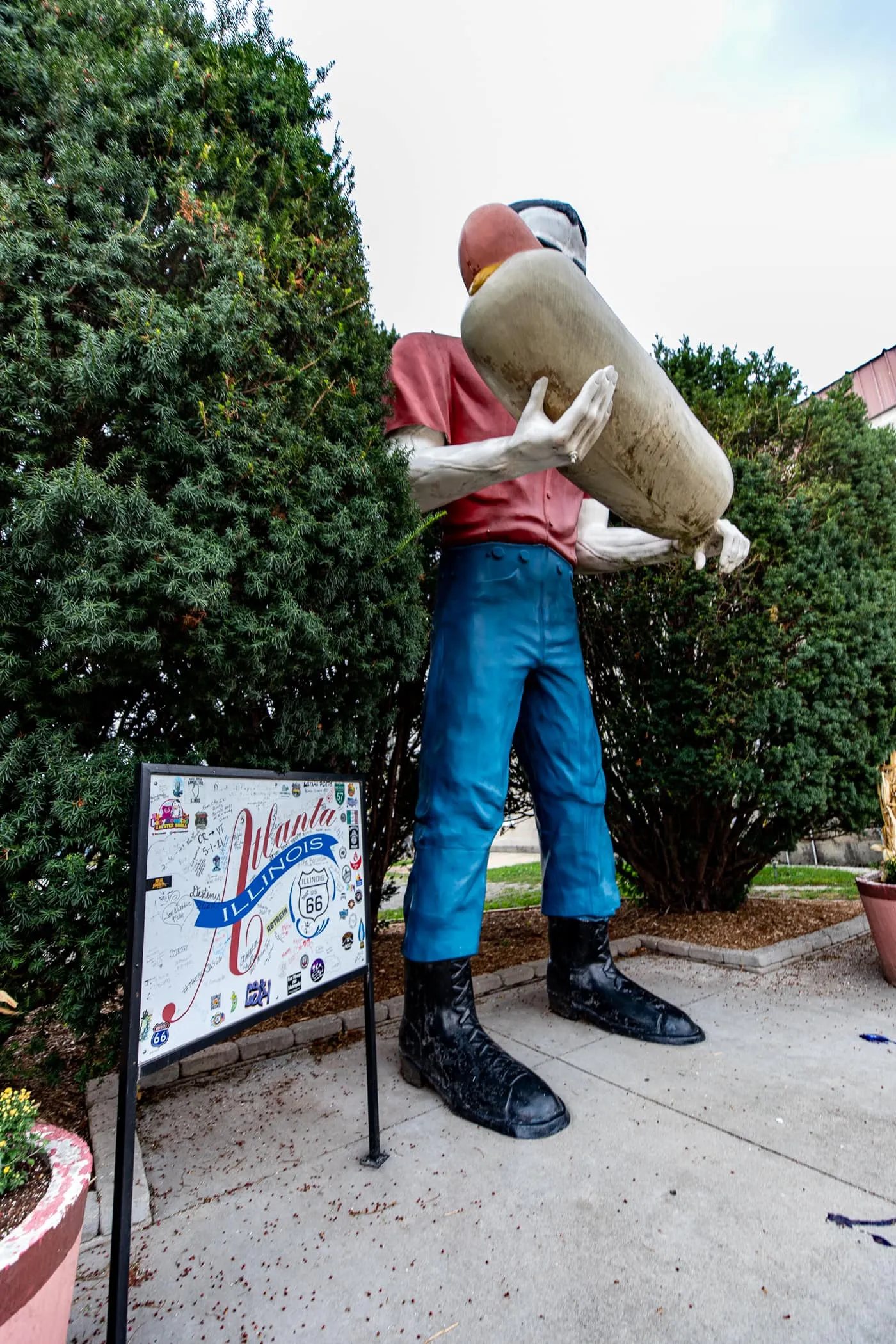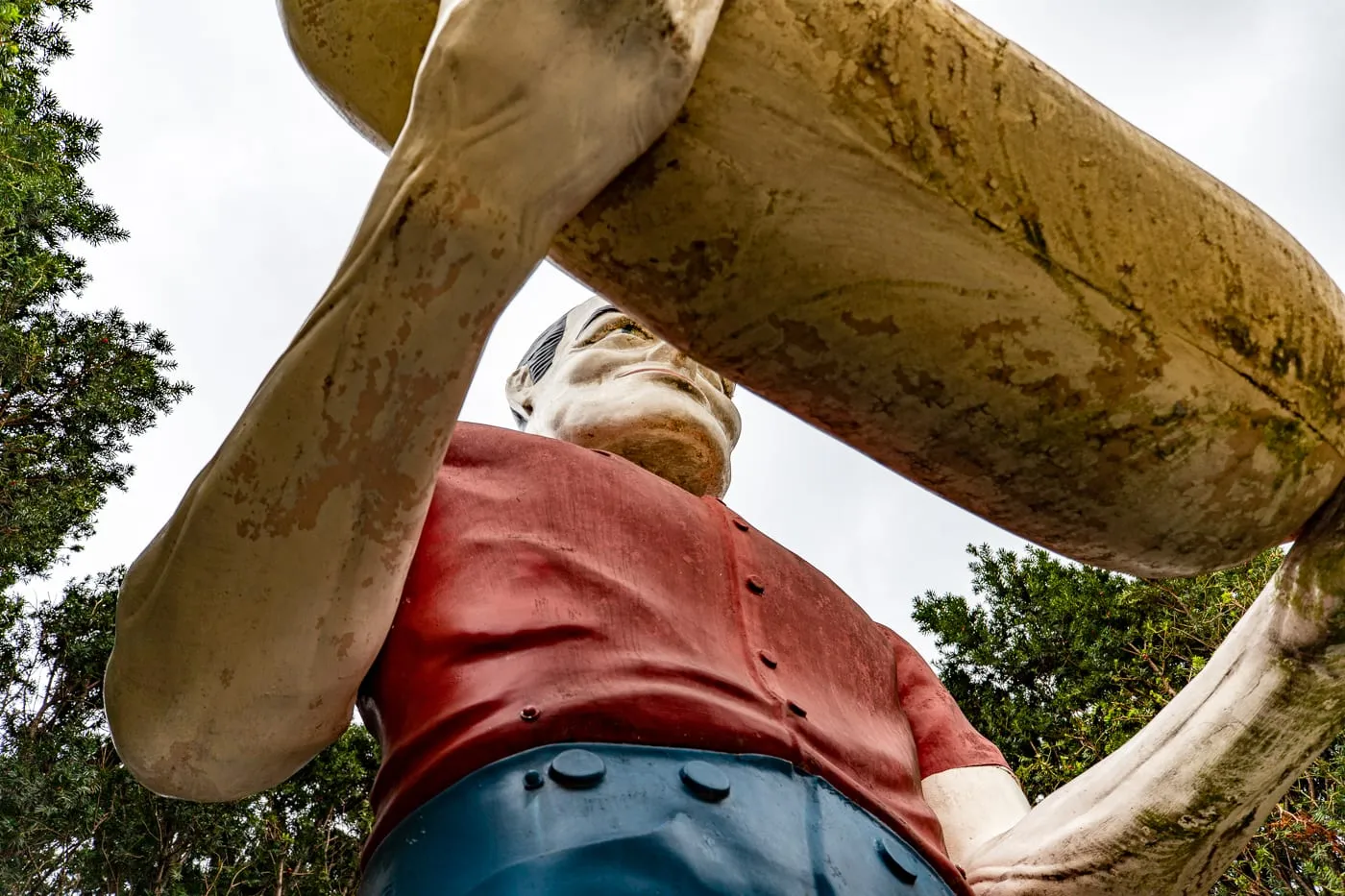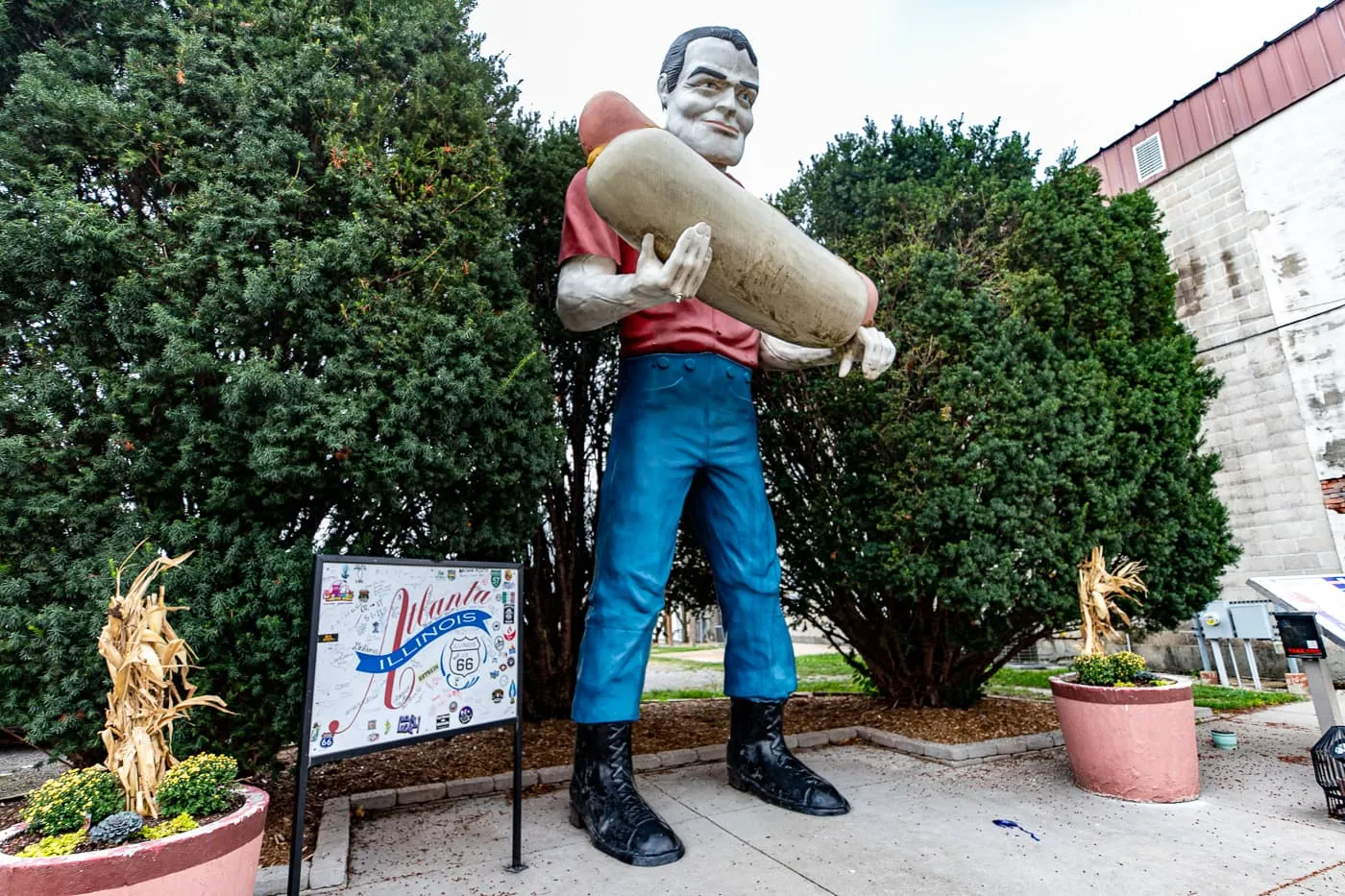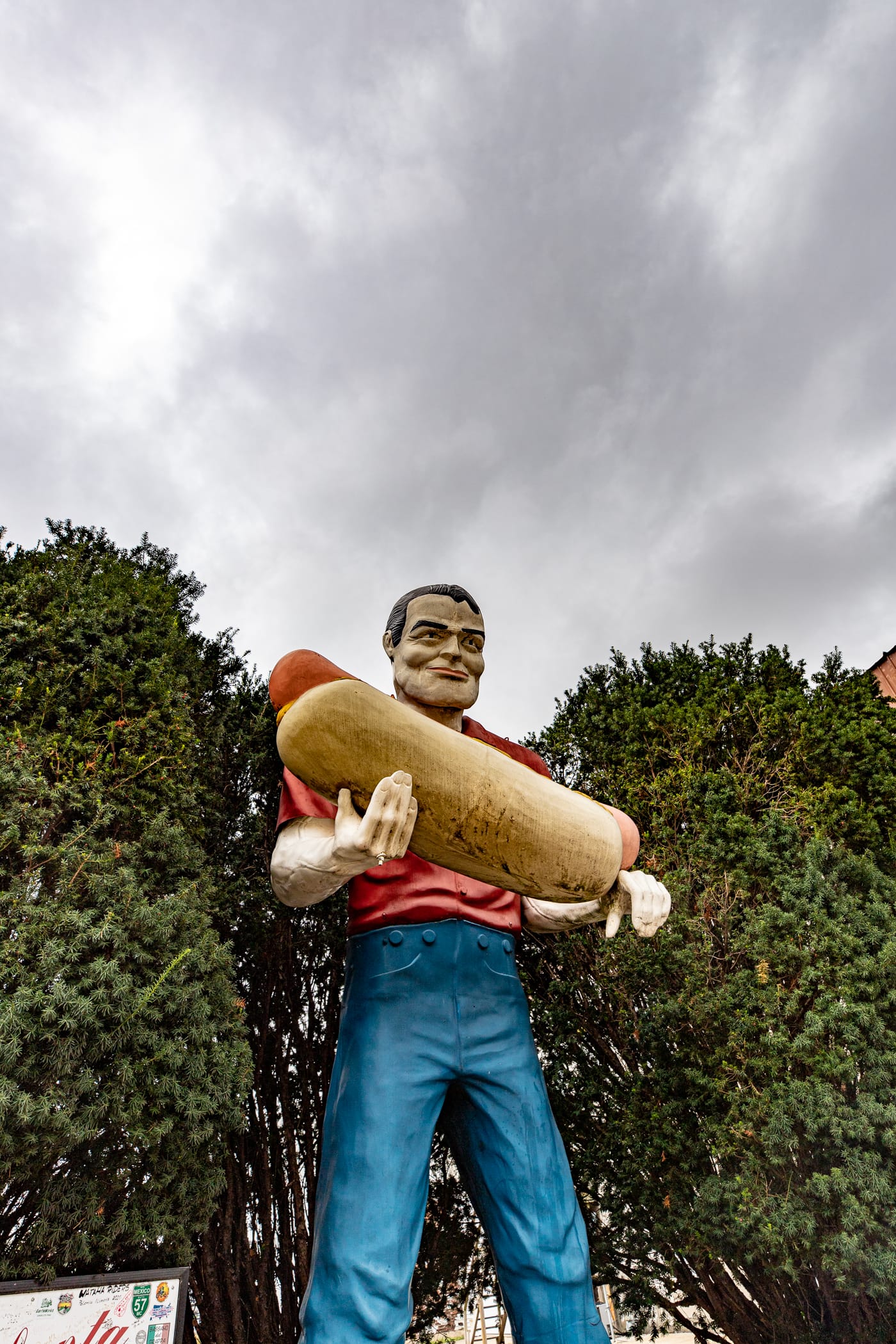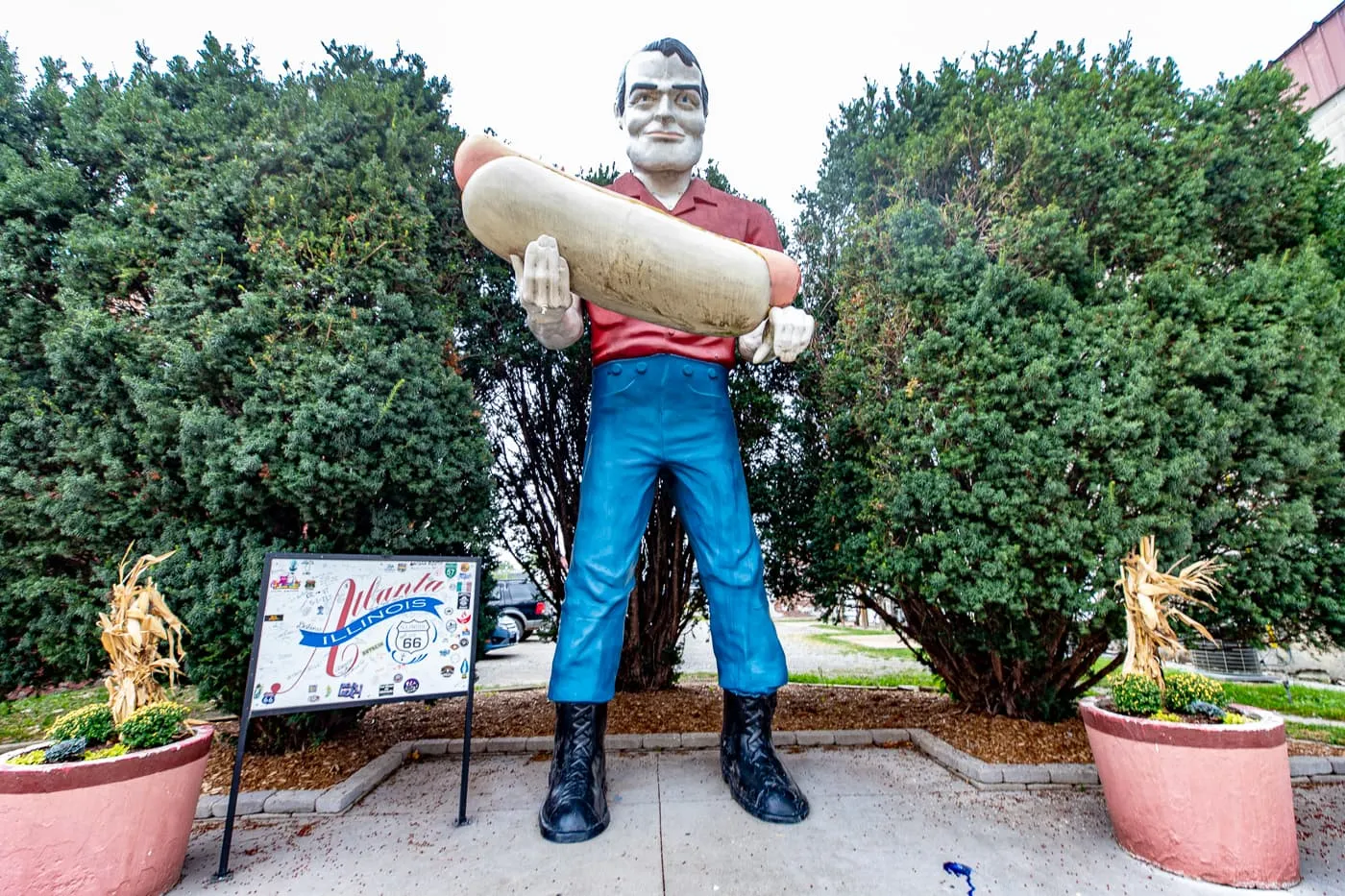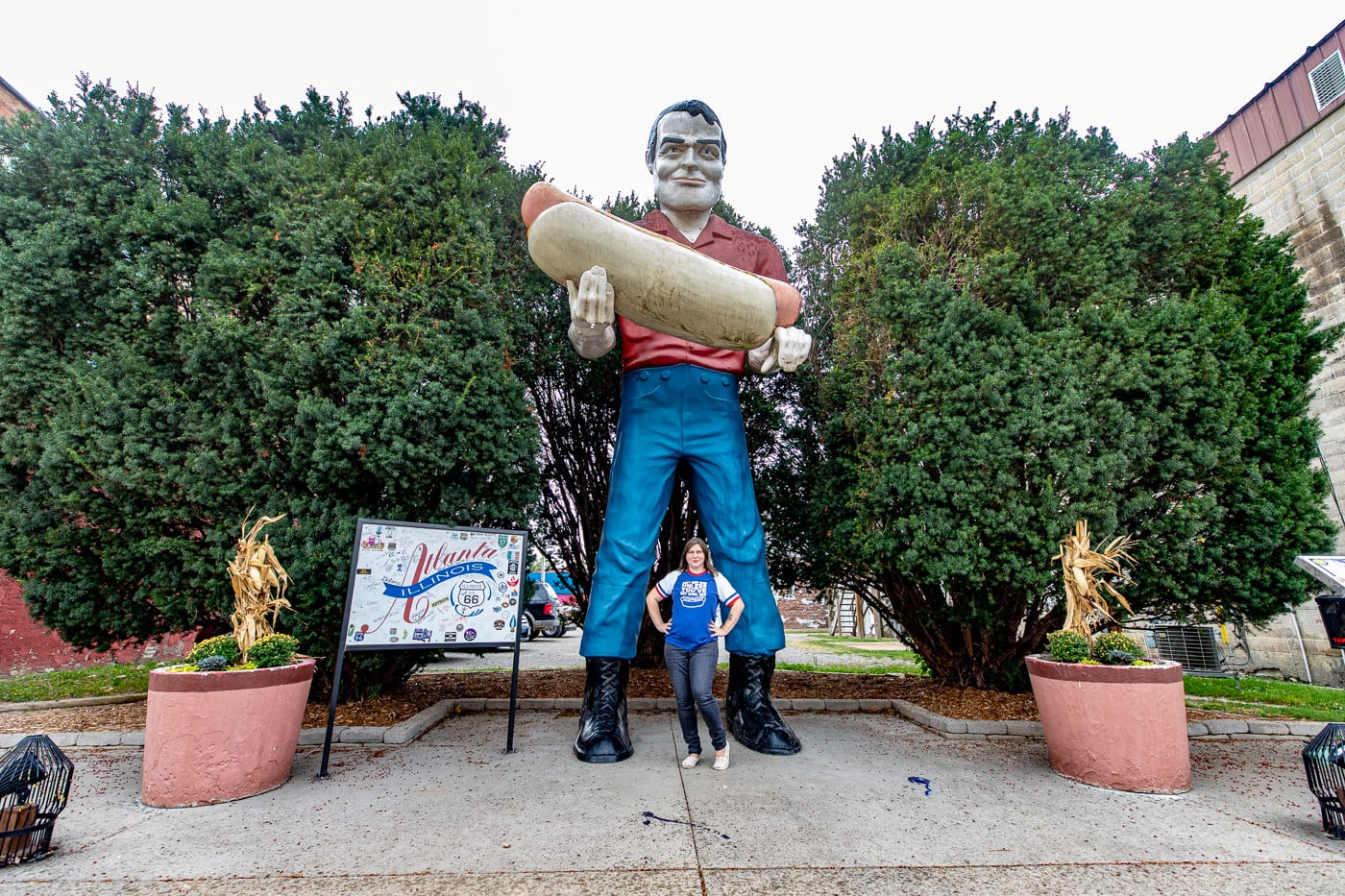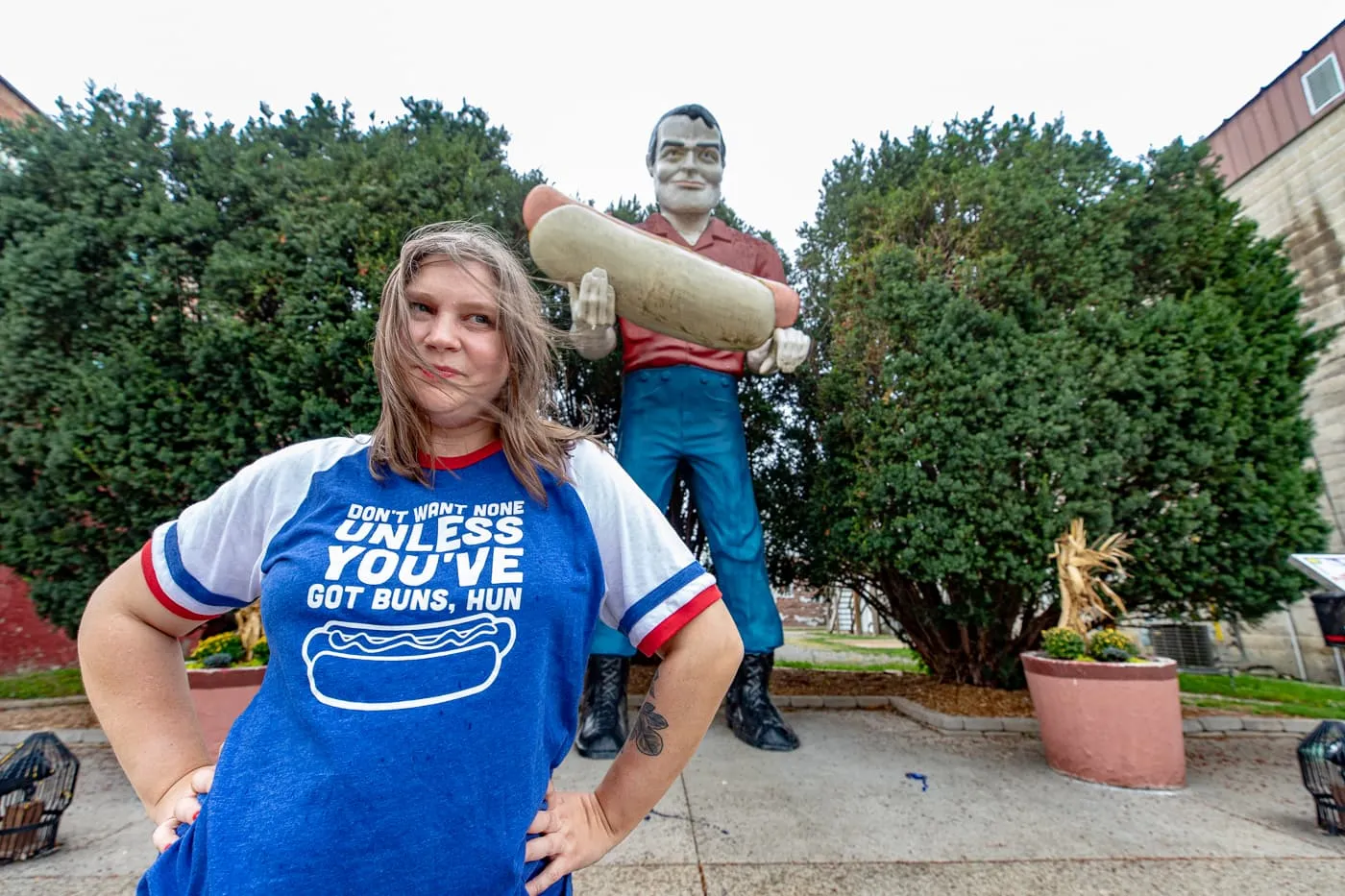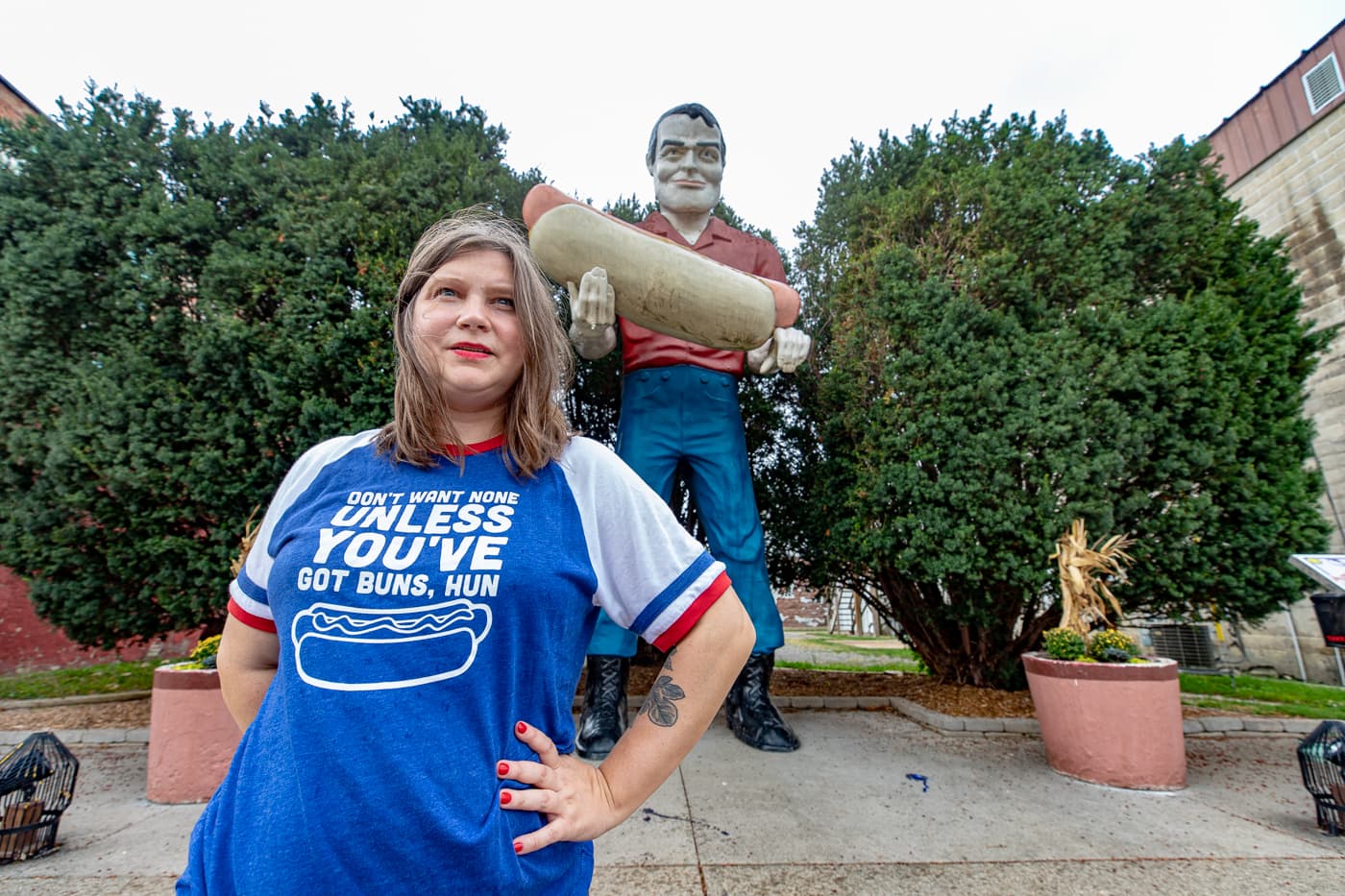 Paul Bunyon Muffler Man in 2007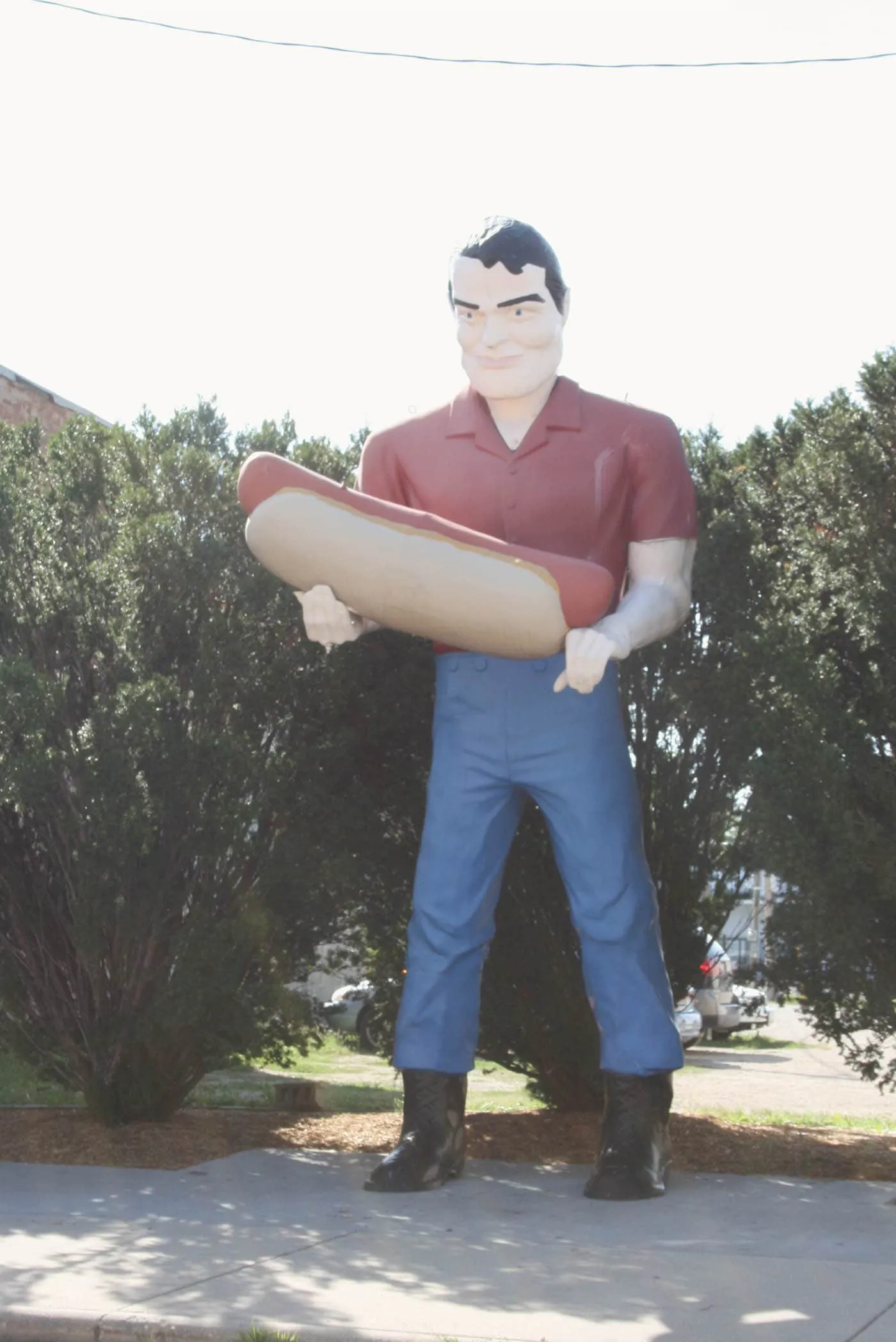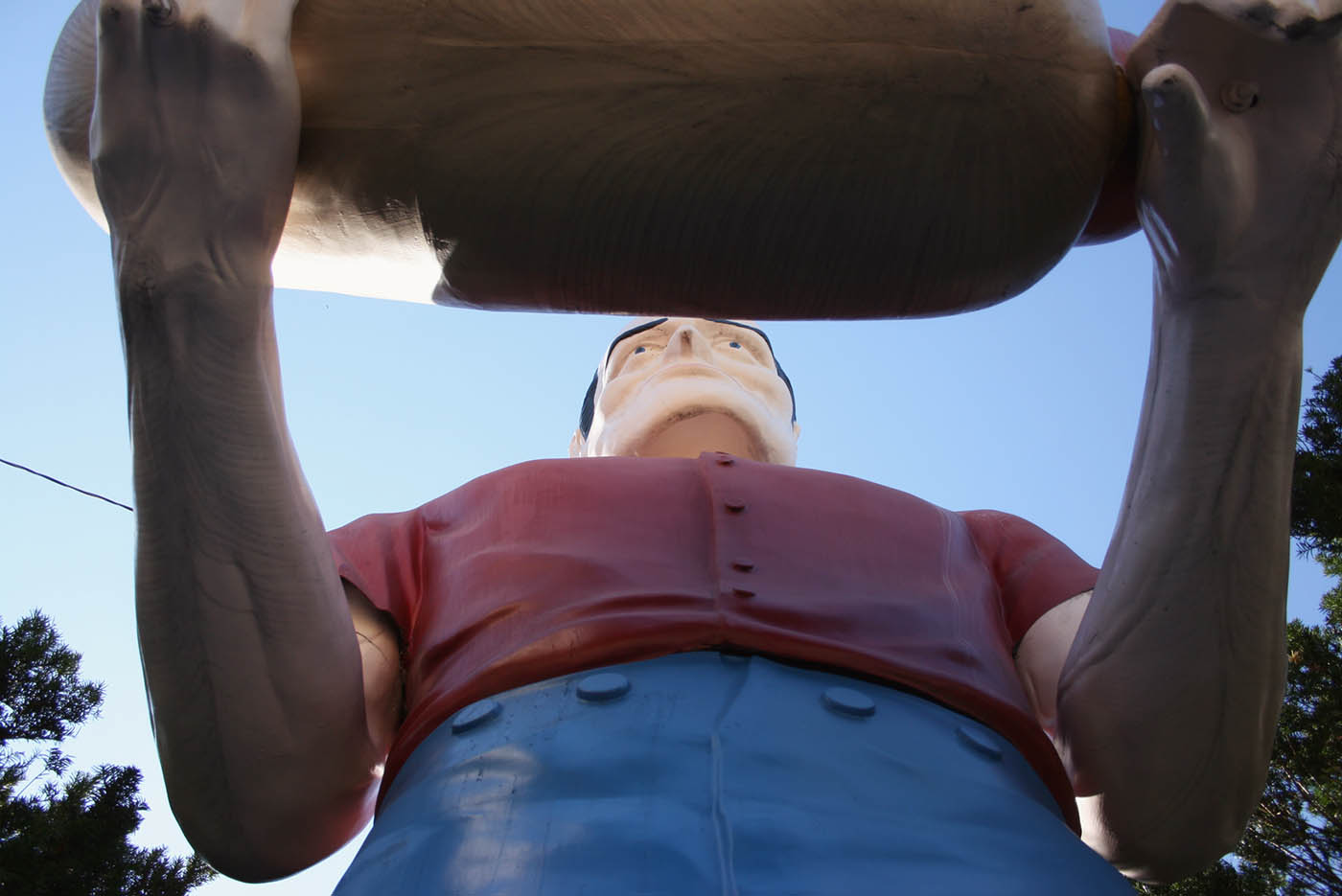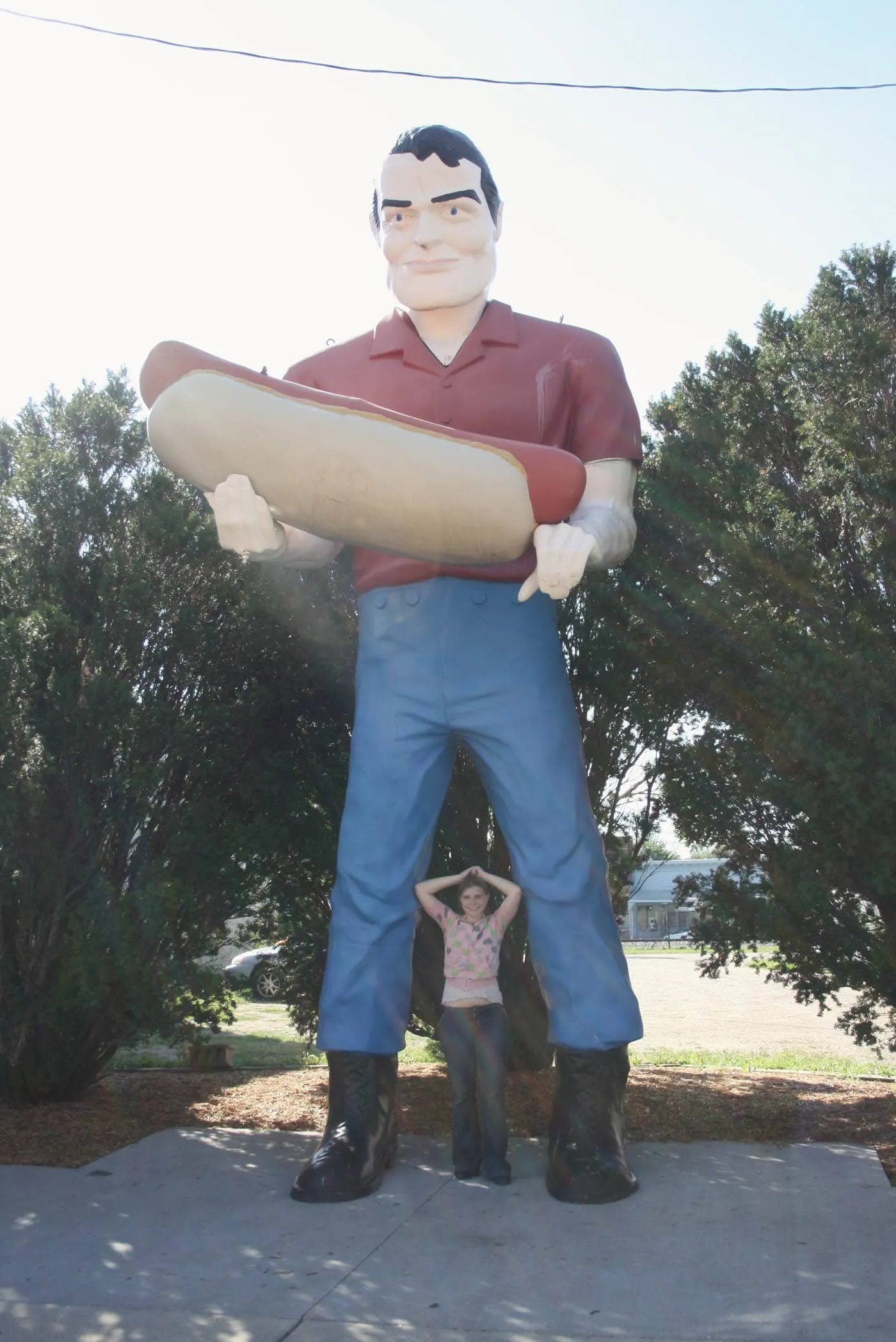 ---
Atlanta Muffler Man holding a Hot Dog
Location: 103 SW Arch St, Atlanta, IL 61723 (see more Atlanta attractions here)
Cost: Free to see.
Hours: Always visible.
---
Pin this Illinois roadside attraction: