Are you planning a New York road trip and want to find all the best New York roadside attractions along your route? Whether you're driving across the state, traversing one of the state's many scenic byways, or taking a Big Apple New York City vacation, you won't want to miss these fifteen must-see places to go in New York. They're fun road trip stops and great additions to your travel itinerary or route.
Below are the 15 best roadside attractions in New York: from a giant duck to a tiny church, from a couple of Lucys to love to a shark girl with a bite, from an oversized pancake pan to a fork big enough to dig into it! You won't want to miss any of these bucket list worthy tourist traps and road trips stops on your New York vacation.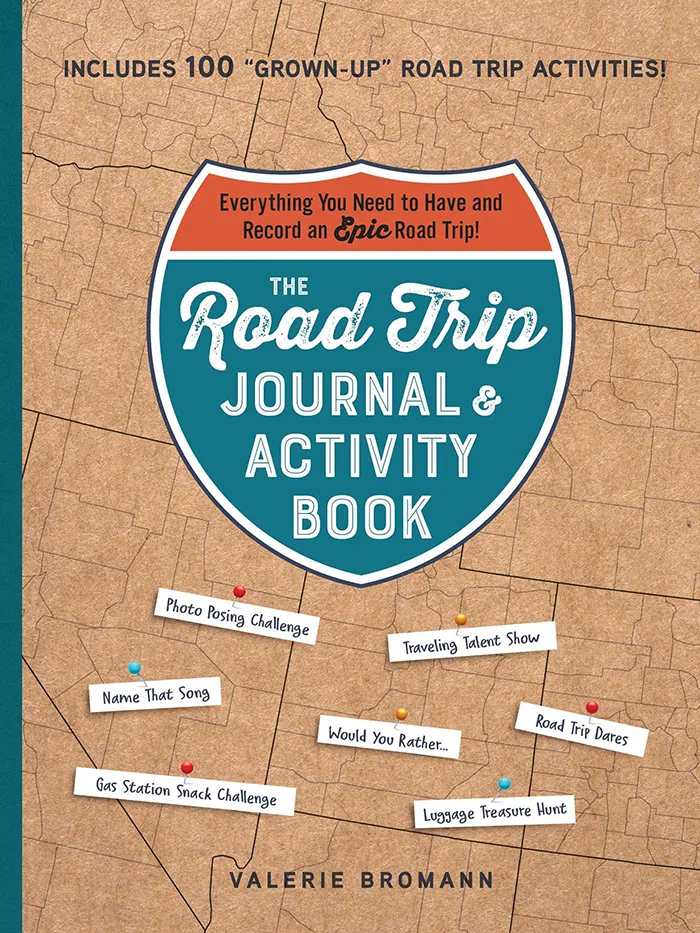 The Road Trip Journal & Activity Book
Everything You Need to Have and Record an Epic Road Trip!
Enjoy fun games and challenges to pass the time on your next road trip and have a keepsake to look back on for years to come with this entertaining must-have for your next vacation.
Ready to hit the road? Let's go! I call shotgun!
The 15 best New York roadside attractions (in no particular order):
1. The Big Duck
1012 NY-24, Flanders, NY
The Big Duck is a classic Long Island New York roadside attraction. The giant fowl was originally built in 1931 to serve as a duck-shaped poultry store. Farmer Martin Maurer commissioned the mimetic building as a way to entice people to buy his ducks and duck eggs. The 10-ton, 20-foot tall, 30-foot long, 18-foot wide bird is made of concrete and has the headlights of a Model T Ford for eyes. The Flanders landmark is still a popular site today where is now lives in a park and serves as a souvenir gift shop.
2. World's Largest Pancake Griddle
The Birkett Mills, 1 E Main St, Penn Yan, NY
The World's Largest Pancake Griddle was created in 1987 to make the World's Largest Pancake. The 27-foot, 10-ton pan now hangs on the side of the Birkett Mills Factory in Penn Yan.
3. Scary Lucy and Lovely Lucy
Lucille Ball Memorial Park, 21 Boulevard Ave, Jamestown (Celoron), New York
Lucille Ball was an American actress and comedian, best known for her role on I Love Lucy (1951-1957) where she played always-scheming Lucy Ricardo. In 2009 Lucille Ball's hometown of Celoron, New York, unveiled a statue by artist Dave Poulin in the comedian's honor. But resident's were skeptical of its not-so-accurate looks and weird expression, dubbing the off-statue "Scary Lucy." After Scary Lucy went viral, garnering press and laughs from around the world, a new statue was commissioned to replace the scary counterpart. Sculptor Carolyn Palmer was chosen and, on August 6, 2016 (Ball's 105th birthday), the new statue was unveiled. (Don't worry, they kept the original too, so you can visit both.)
4. Secret Caverns
671 Caverns Rd, Howes Cave, NY
You can't ignore the billboards leading up the New York's Secret Caverns. The bright, psychedelic, hand-painted signs advertising Secret Caverns can be seen miles from the actual New York tourist attraction. The caves and underground chambers were discovered in 1928 and are still a popular stop on a New York road trip (along with nearby Howe Caves, which are just as impressive, and more popular, but have a little less flair). Stop by for a subterranean journey and to see the underground 100-foot waterfall.
5. Shark Girl
44 Prime Street, Buffalo, NY
Have you ever seen a half woman half shark? In Buffalo you can find Shark Girl: a statue of a girl sitting politely on a rock, with a powder blue dress with a pink sash, red shoes…and the face of a shark! Shark girl is the work of artist Casey Riordan Millard who has been creating Shark Girl artwork since 2004.
6. Cardiff Giant
The Farmers' Museum, 5775 NY-80, Cooperstown, NY
The Cardiff Giant is also known as "America's Greatest Hoax." The 10-foot-tall petrified man was said to be discovered behind a barn. In actuality, it was planted there by an enterprising businessman. Fake or not fake, people flocked to town to catch a glimpse of this marvel. You too can still see the Cardiff Giant, it has been on display at The Farmers' Museum in Cooperstown since the 1940s.
7. World's Largest Nipper Statue
Arnoff Moving & Storage, 991 Broadway, Menands, NY
For years the image of Nipper the Dog, a terrier tilting his head and staring into a phonograph, was used to promote record and electronics company RCA. In Albany you will find a 28-foot tall, four-ton, fiberglass statue of Nipper the Dog peeking over the top of the building. This giant mascot was installed in 1958 on an RCA warehouse and (unlike the one in Baltimore) neither tilts his head nor faces a gramophone. While RCA shut down operations in Albany in the 1980s, the big dig remained and is a local favorite.
8. Fork in the Road
Route 308, Red Hook, NY
In Red Hook, New York you will come to a fork in the road — literally! A 31-foot tall steel fork created by artist Stephen Schreiber lives, appropriately, at a fork in the road. Also look for the adjacent (not quite as) giant spoon and the big Prozac Capsule (that declares, "Don't worry — Be Happy") down the road.
9. Gnome Chomsky: Former World's Largest Garden Gnome
Kelder's Farm, 5755 US-209, Kerhonkson, NY
At Kelder's Farm in Kerhonkson you'll find the former World's Largest Garden Knome. The New York roadside attraction was created in 2006 by artist Maria Reidelbach to serve as the centerpiece for the farm, where visitors can play mini golf or pick up produce. While this gnome no longer holds the Guinness World Record for tallest concrete gnome (it has since been toppled by an 18-foot fiberglass gnome in Poland and 15-foot tall gnome in Iowa) it is still an adorable road trip stop and fun companion for Instagram selfies.
10. The World's Largest Kaleidoscope
Emerson Resort & Spa, 5340 NY-28, Mt Tremper, NY
The World's Largest Kaleidoscope was built inside of a silo in New York. At nearly 56-feet tall, this Guinness World Record holder provides a thrilling experience for all who enter. Built in 1996 by award-winning kaleidoscope artist Charles Karadimos, psychedelic artist Isaac Abrams, and musician Gary Burke, this giant kaleidoscope was brought to life as a multimedia presentation that combines light, color, movement, and sound. Don't expect to be holding a toy to your eye to experience this kaleidoscope, the projected images and mirrors will surround you inside this silo.
11. The Giant Robot of Blackthorne
Blackthorne Resort, 348 Sunside Rd, East Durham, NY
At Blackthorne Resort in East Durham you'll find a 17-foot tall robot. It was built by Thomas Willeford for the 2014 Steampunk World's Fair.
12. Giant Life Savers Roll
530 E Main St, Gouverneur, NY
Life Savers were invented by Cleveland candy maker Clarence Crane in 1912 but sold to Gouverneur industrialist Edward Noble who made the brand what it is today. The flagship factory for the candy conglomerate was constructed in Port Chester, New York and the outside was decorated by giant rolls of the candy namesake. That plant closed in 1985 and one of those sculptures, a giant roll of Pep-O-Mint Life Savers was donated to Gouverneur.
13. World's Smallest Church
Cross Island Chapel, Oneida, NY
Most roadside attractions are giant versions of normal sized things but sometimes they are much smaller versions of normal sized things. Such is the case with Cross Island Chapel: the world's smallest church. This tiny church was built in 1989, takes up just under 30 square feet, and sits int he middle of a pond.
14. Star Trek Original Series Set Tour
112 Montcalm St, Ticonderoga, NY
Boldly go where no man has gone before at the Star Trek Original Series Set Tour. After the original series of Star Trek was cancelled in 1969, most of the sets were destroyed. But that didn't stop James Cawley from constructing a set of his own. In 1997 he started to meticulously rebuild the Star Trek sets, using original blueprints, photos, and TV episodes as his guide. The sets are open to the public and visitors to the Star Trek Original Series Set Tour can relive their sci-fi television fantasies by visiting the bridge, the transporter room, and more.
15. Original American Kazoo Company & The World's Largest Metal Kazoo
8703 S Main St, Eden, NY
In 1916 the Original American Kazoo Company opened as the first metal kazoo factory and is still the only metal kazoo factory in North America. Visit the museum to learn the history of the kazoo and see historical collections of kazoos in all shapes and sizes. Be sure to look for the world's largest metal kazoo on the roof of the factory!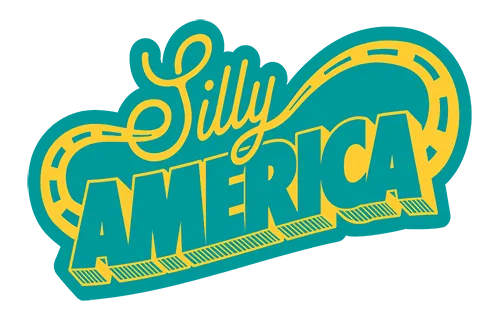 Pin this list of the 15 best New York roadside attractions: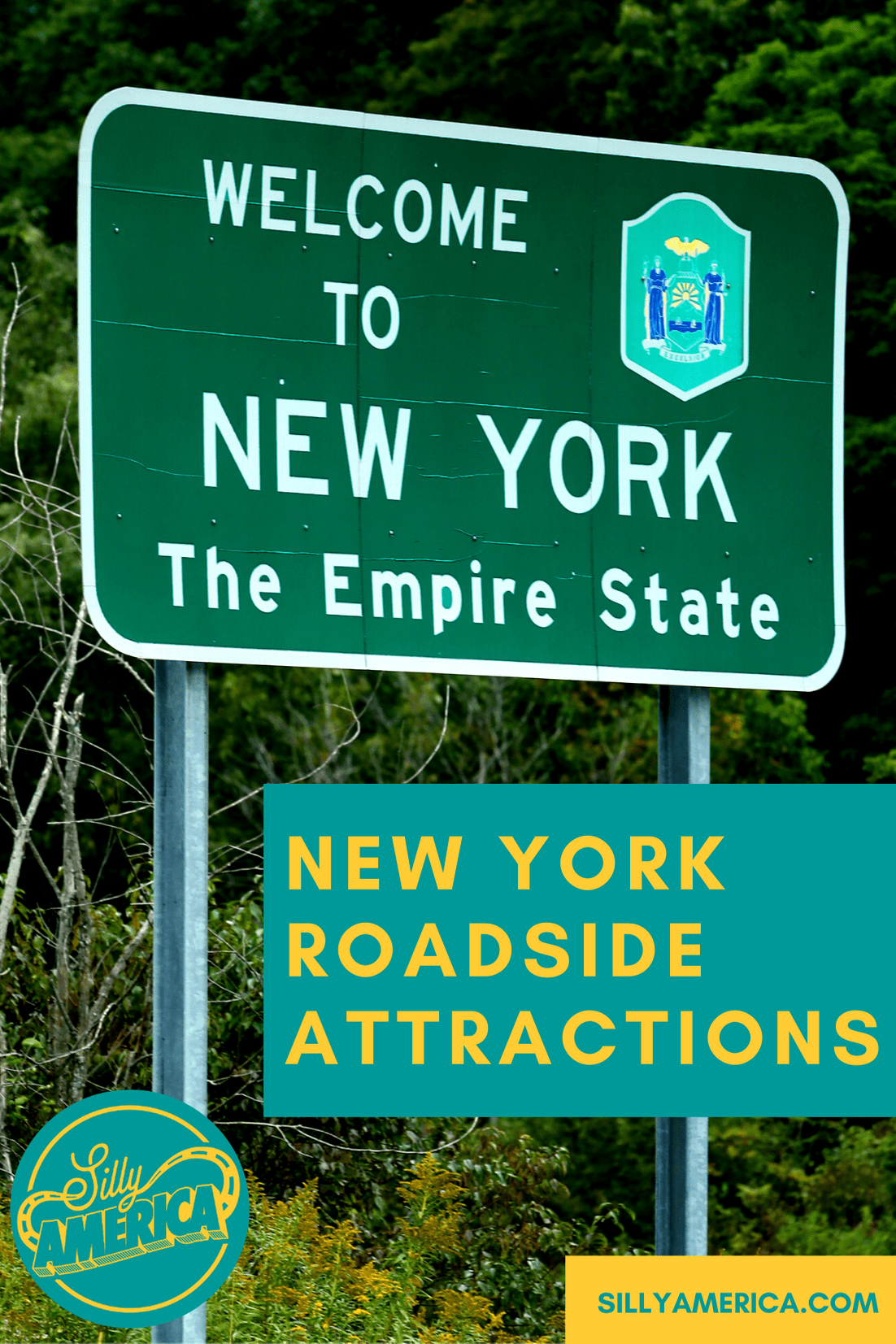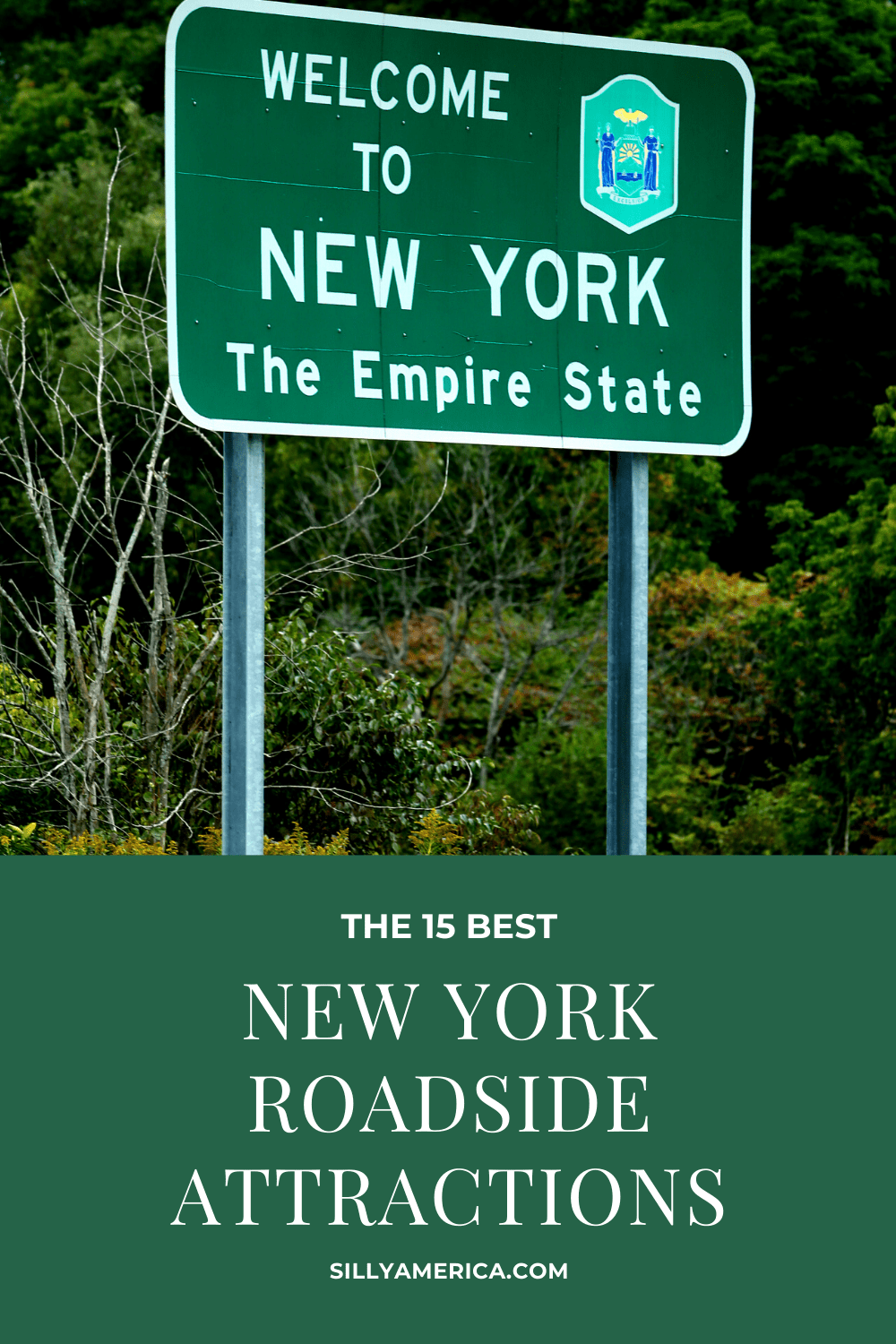 Photo: Repurposed A&W Burger Family statues on top of Paul's Daughter on Coney Island.