While most may argue against me, I think nothing goes better with a hot dog than ketchup. In fact, I am the sort who takes a little hot dog with her ketchup. Seriously, I SMOTHER those sausages in the red blood of the gods to the point where most of it will drip all over my lap after one bite. So, of course, it's probably not surprising that one of my favorite weird roadside attractions is the World's Largest Catsup Bottle in Collinsville, Illinois.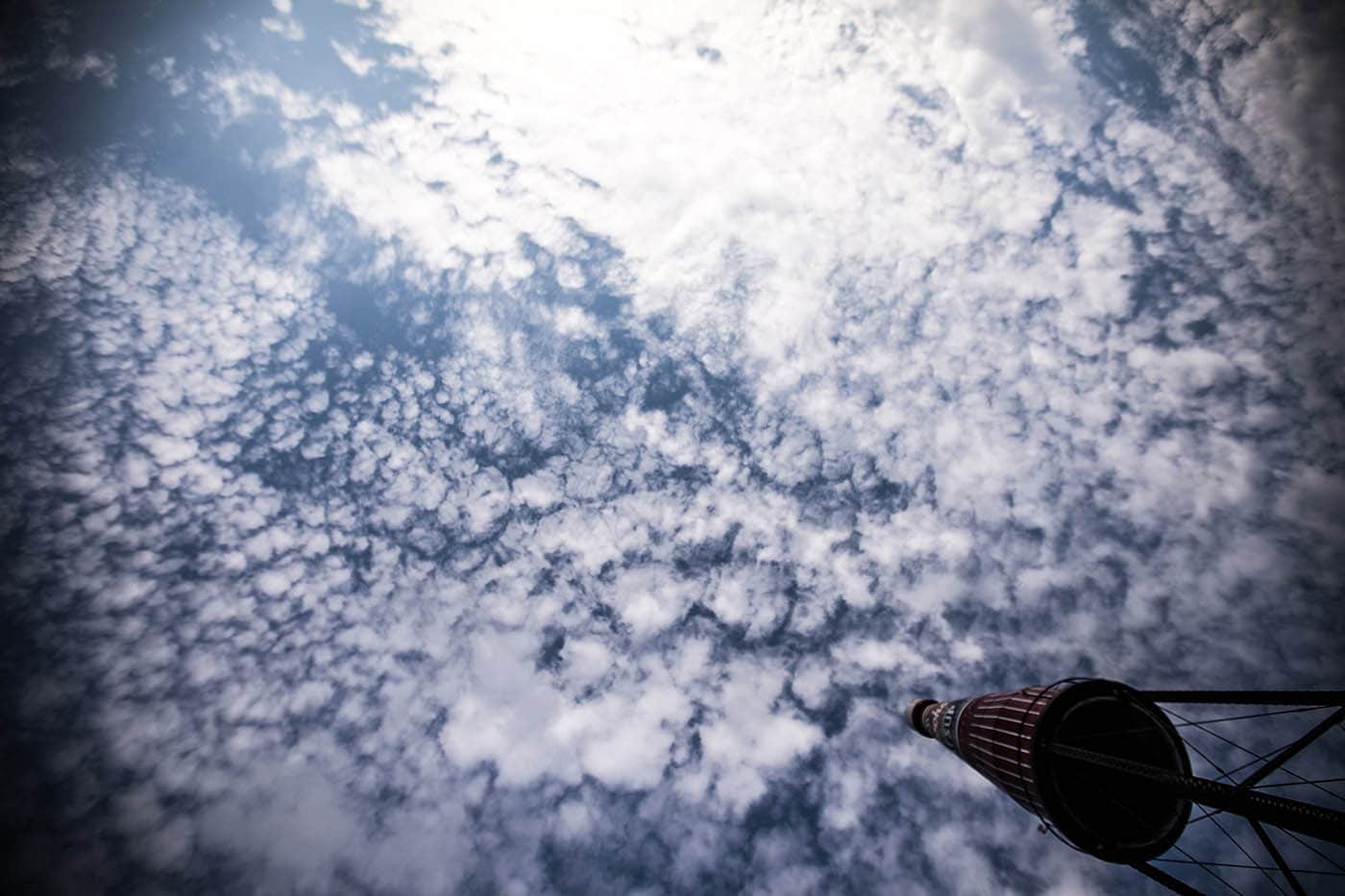 Unfortunately there is no ketchup in the 170-foot tall catsup bottle that stands high above the Southern Illinois town, instead the structure serves as a water tower for Collinsville, Illinois — original home of the W.E. Caldwell Company for the G.S. Suppiger who bottled Brooks catsup. The Collinsville catsup bottle water tower was completed in 1949.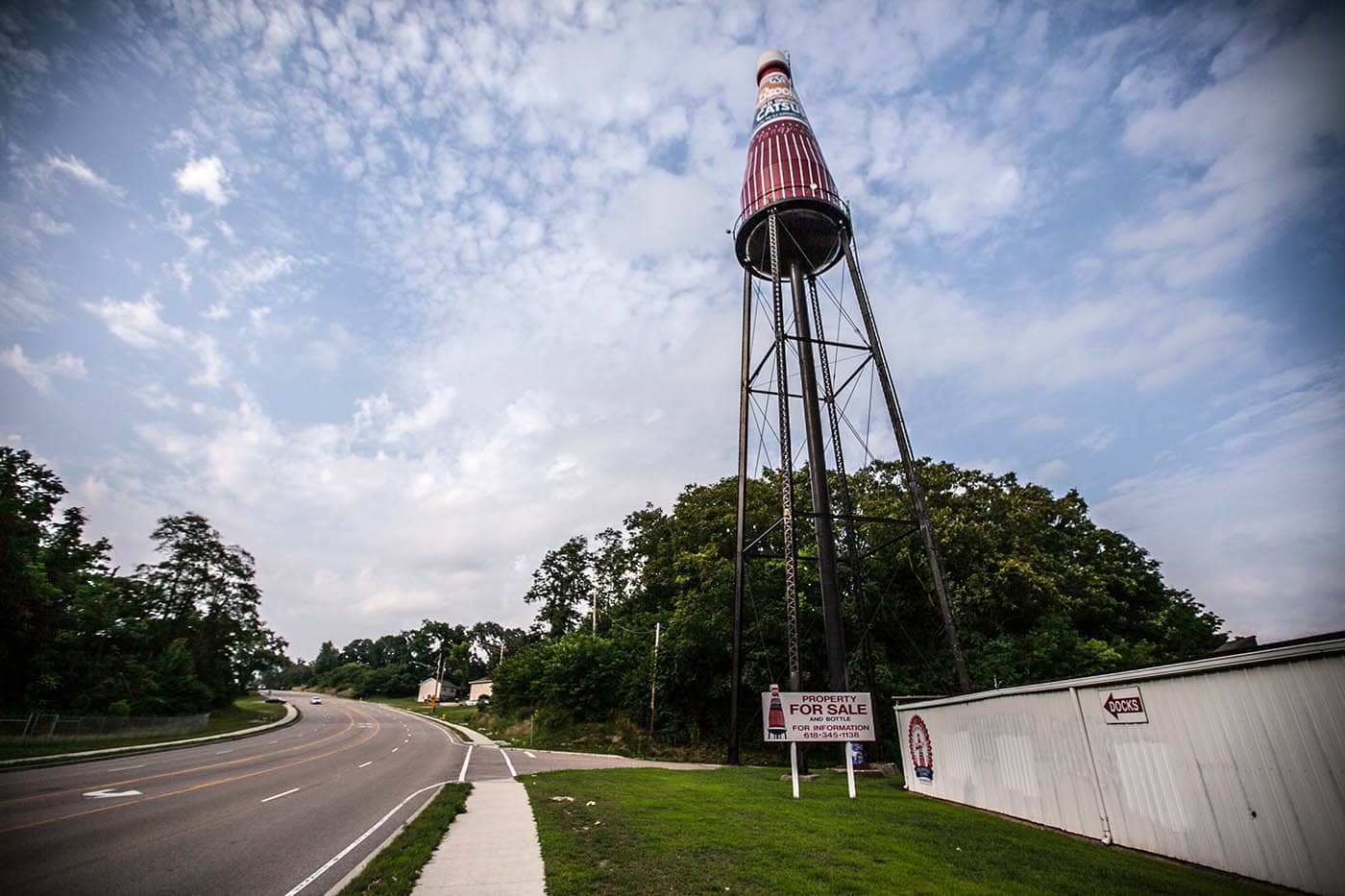 The giant ketchup bottle was erected as a way to supply water for plant operations and sprinkler system. Today's the ketchup bottle water tower is a shining red condiment in the sky that brings locals together, stops travelers in their tracks…and may be the only bottle of ketchup big enough to satisfy my cravings.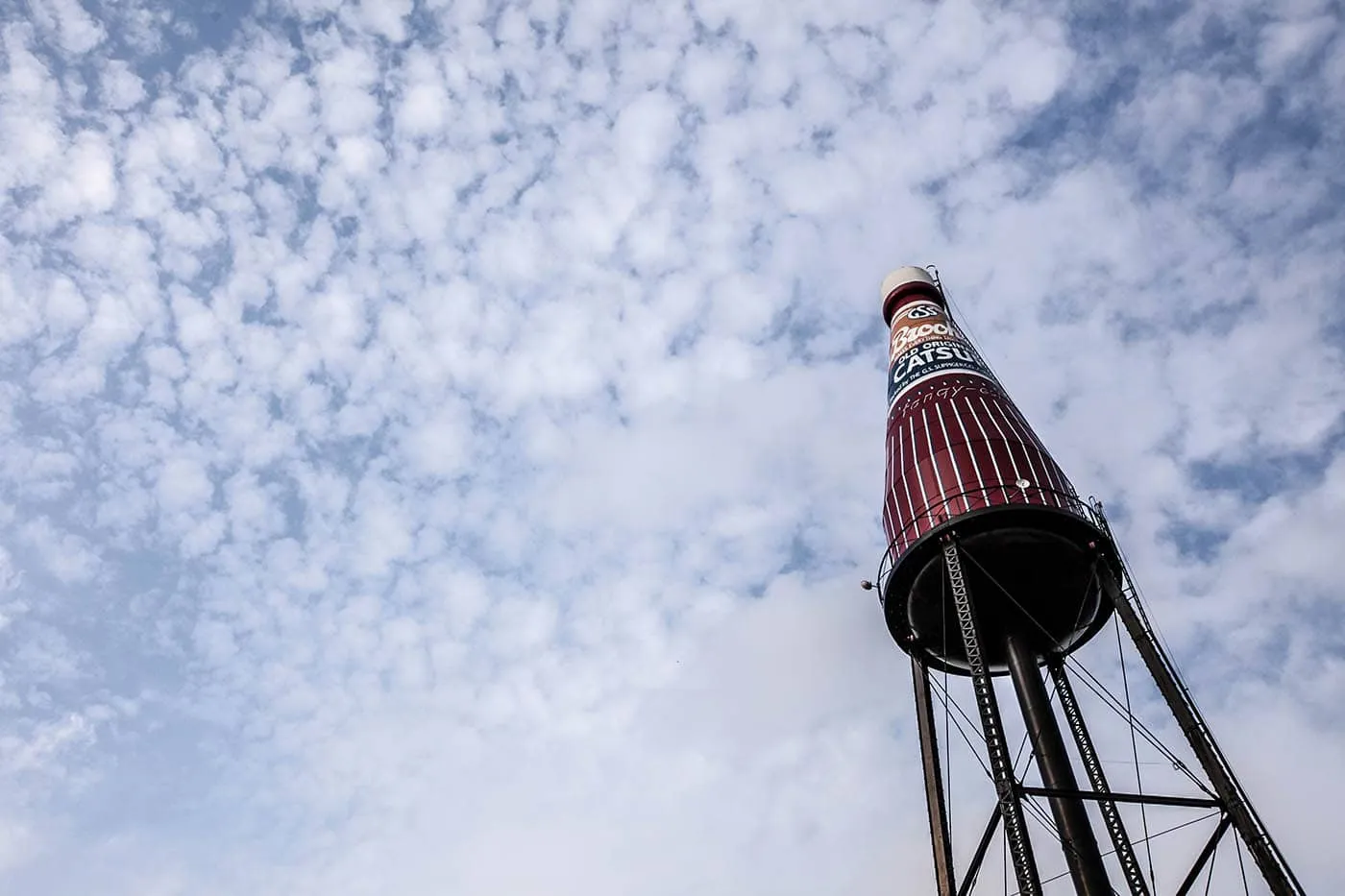 If you ask me, the world's largest ketchup bottle is a must-see Illinois roadside attraction and an essential stop on your next Illinois road trip, road trip to St. Louis, or drive on the Great River Road.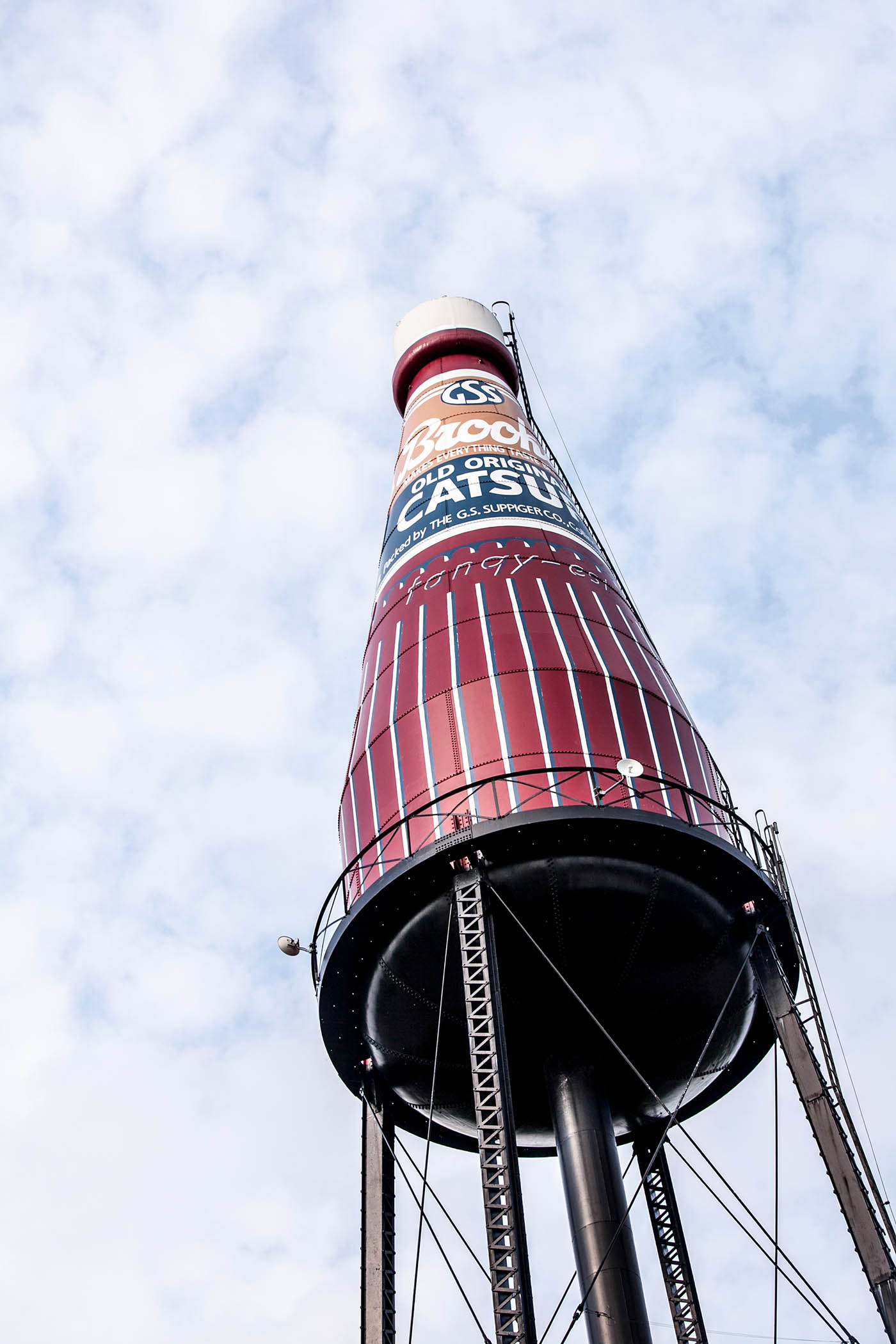 So now that we know where the world's largest bottle of ketchup is it's time to find the world's largest mustard bottle, the world's largest hamburger, and the world's largest hot dog (does this Muffler Man holding a hot dog count?)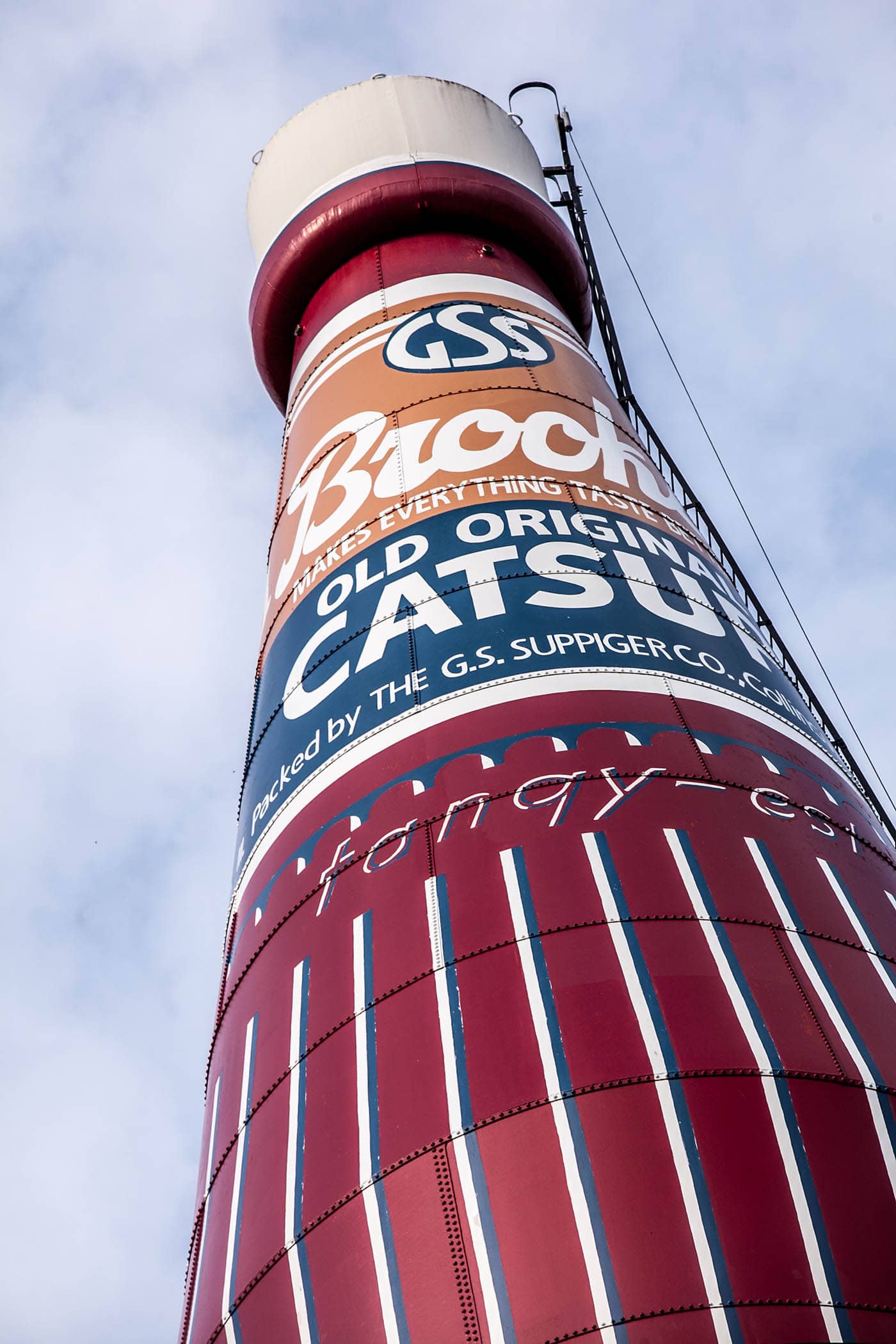 Photos of the World's Largest Catsup Bottle, 2009:
June 5, 2009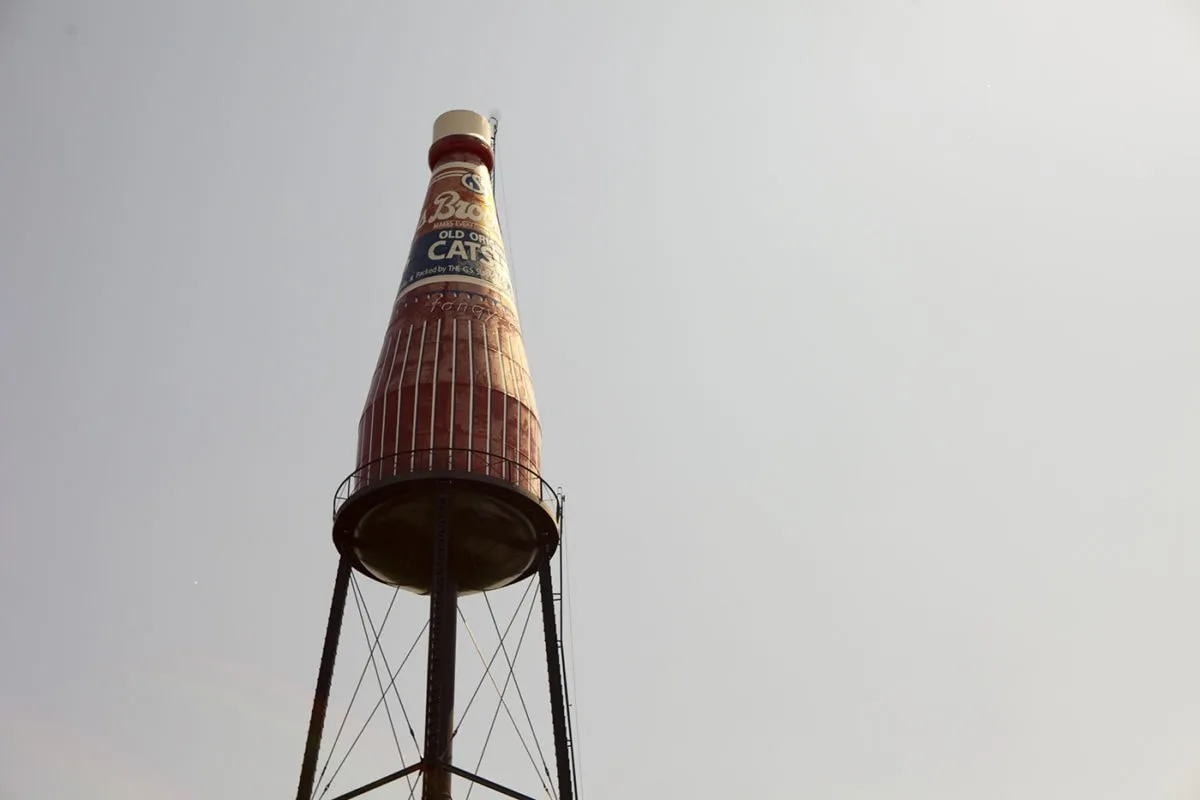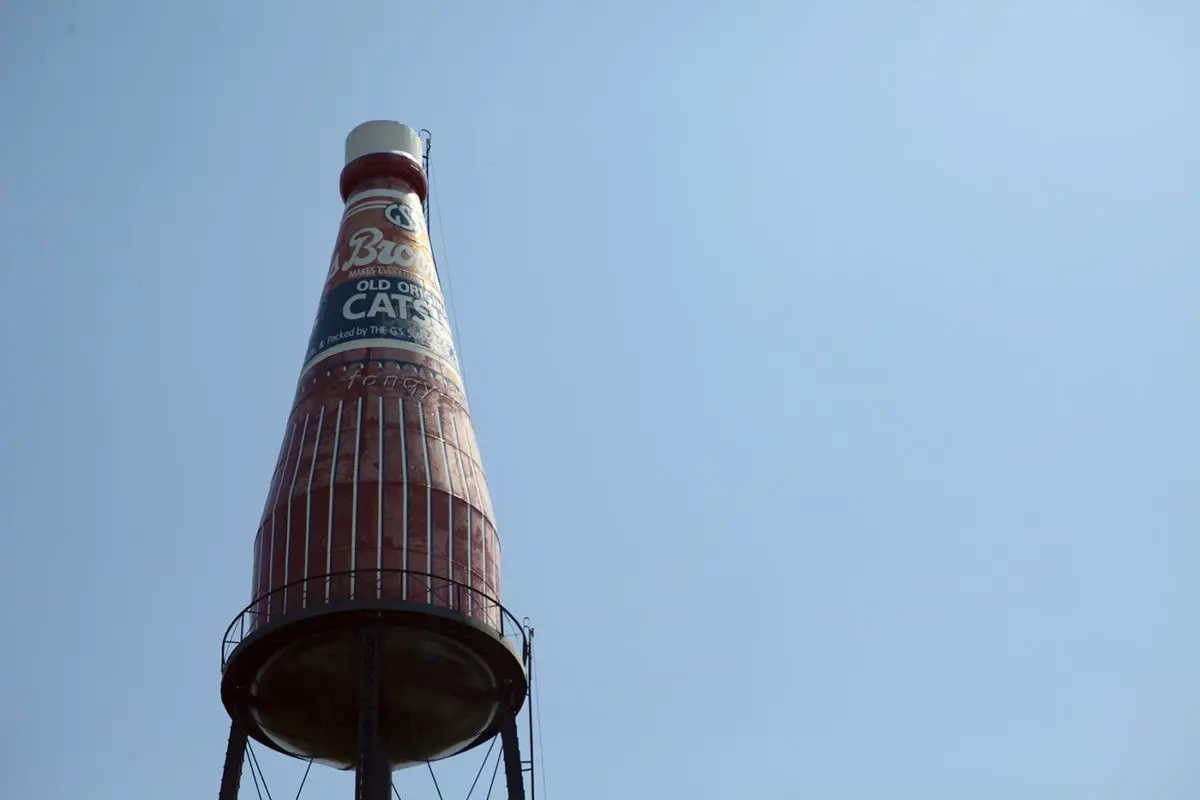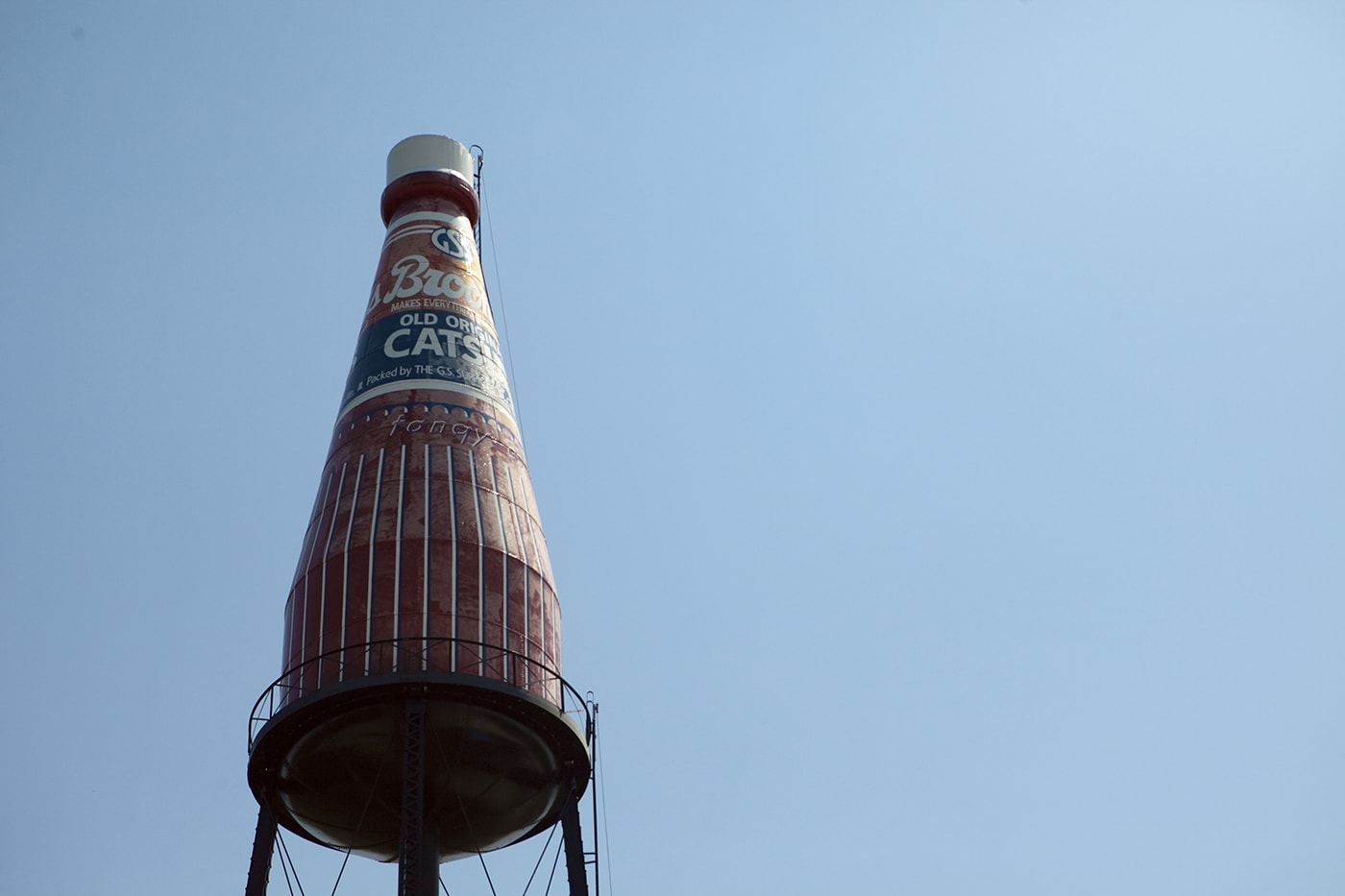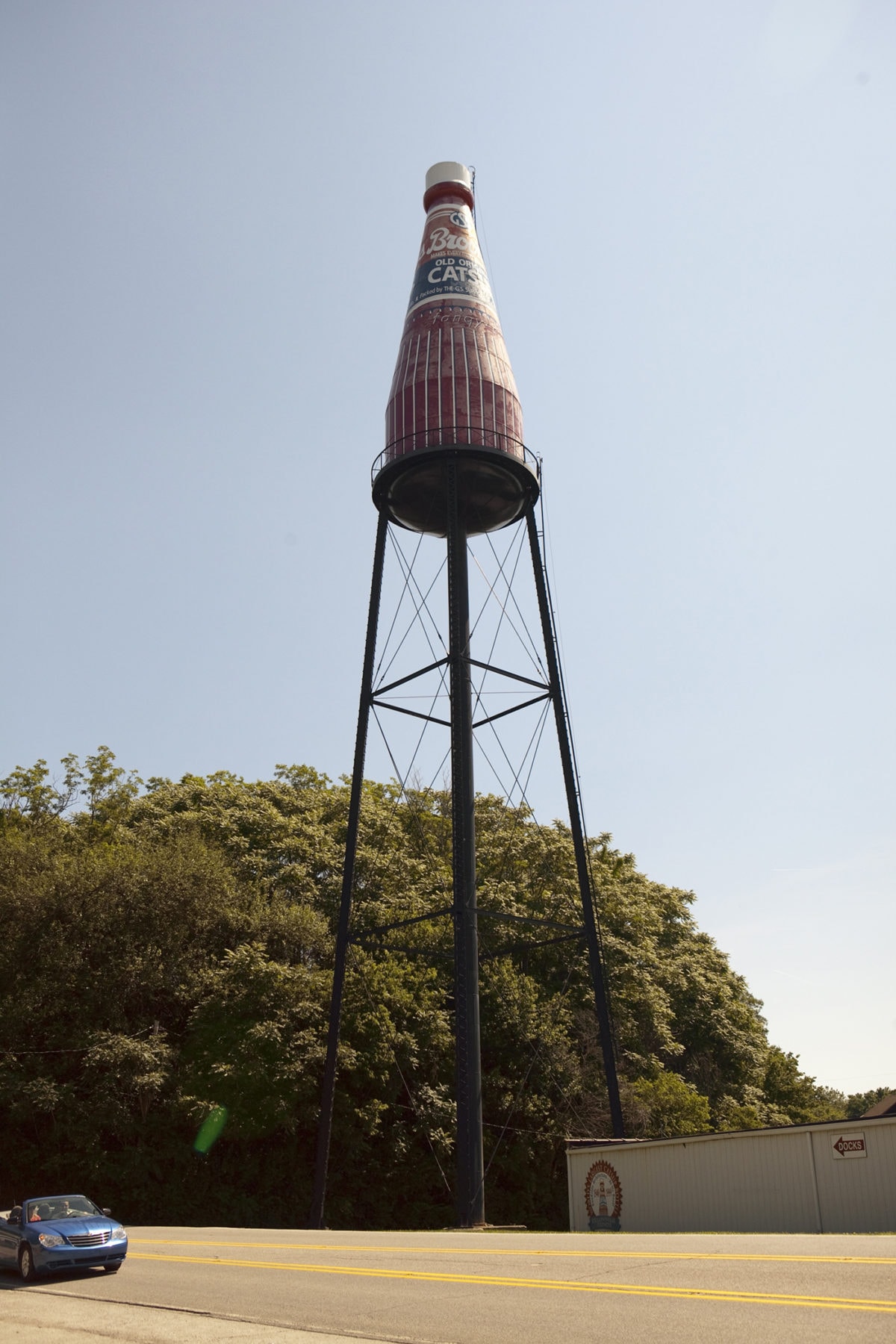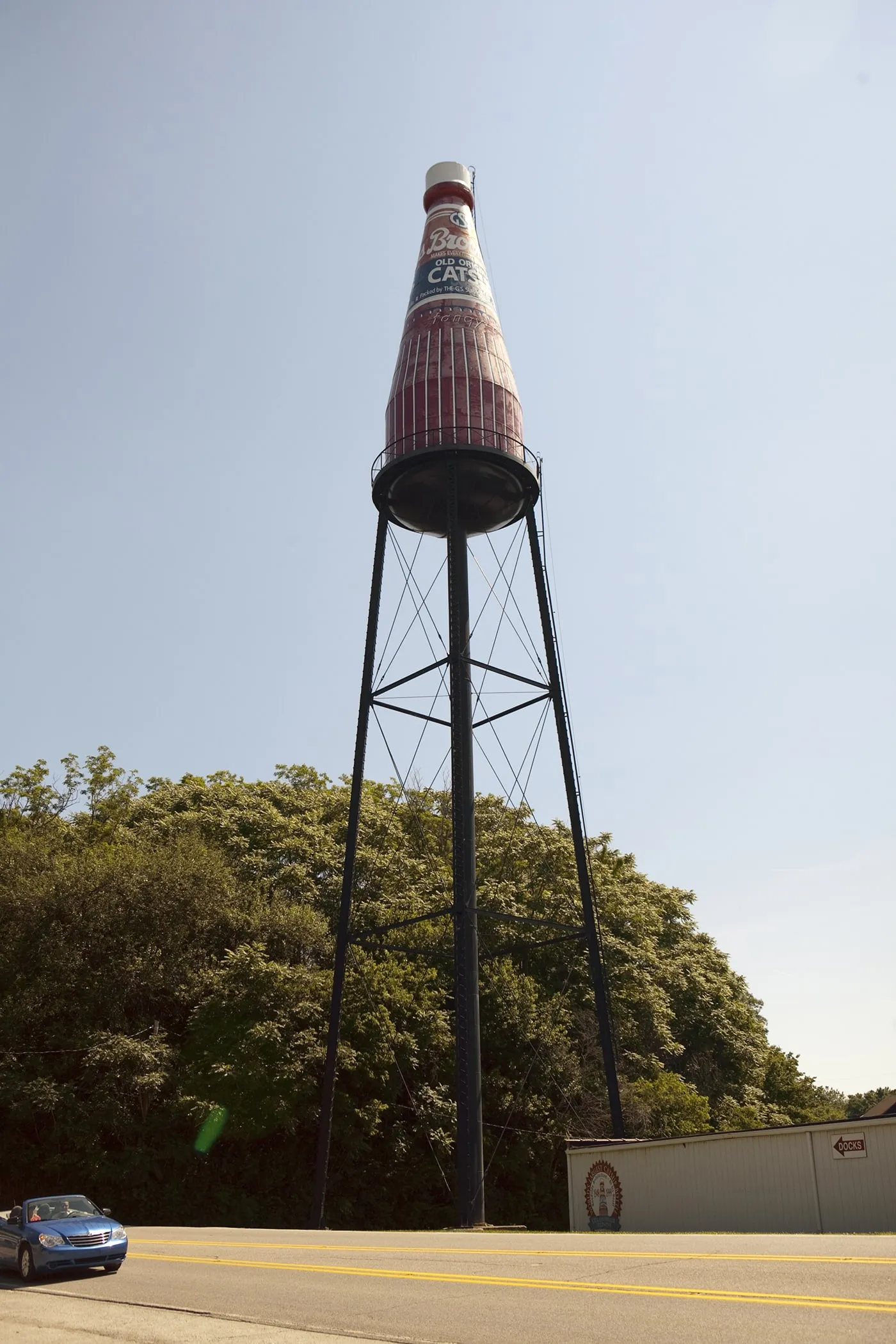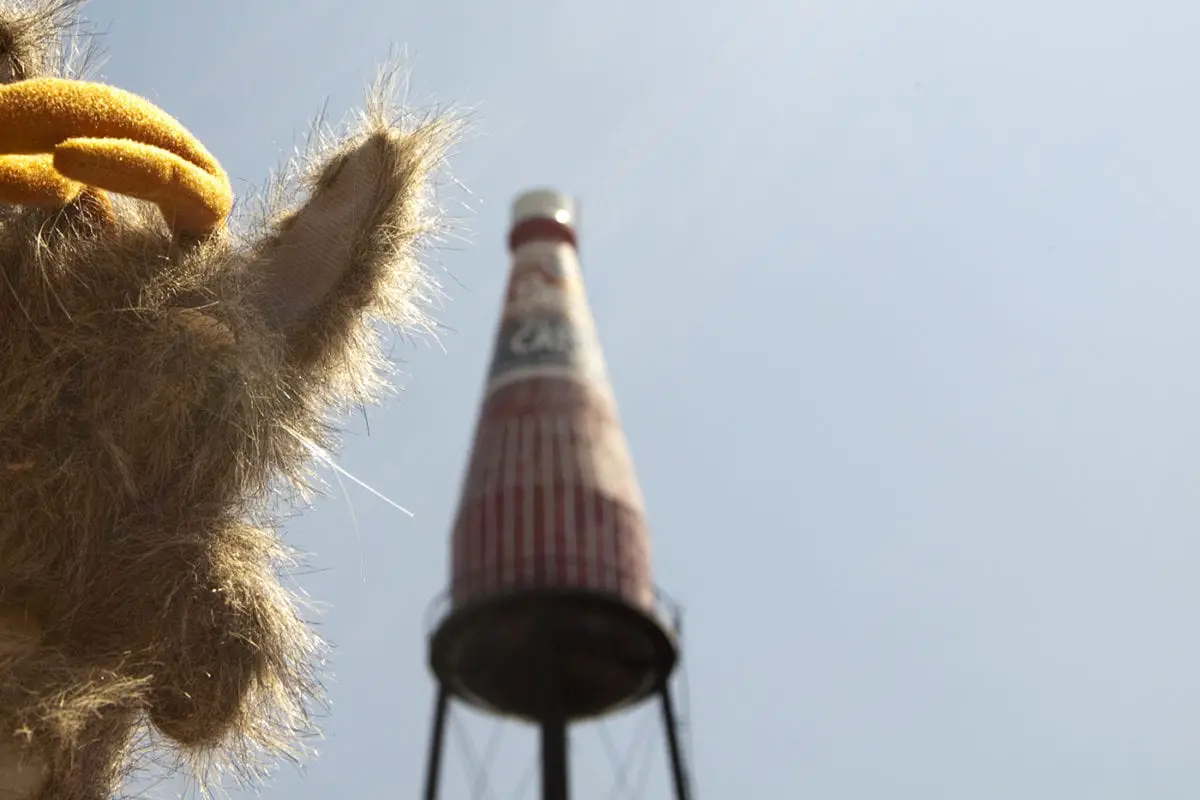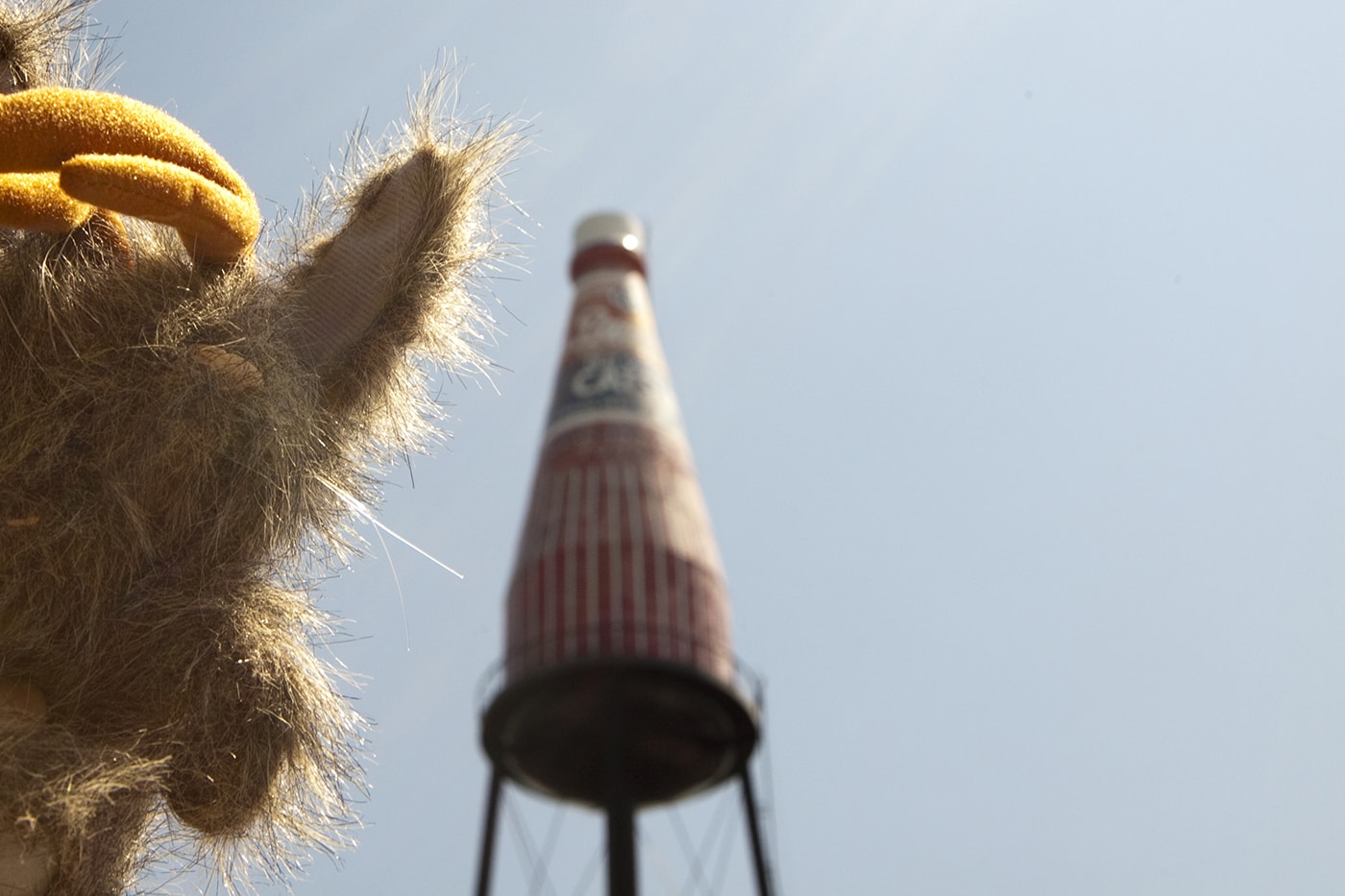 Photos of the World's Largest Ketchup Bottle, 2007:
July 15, 2007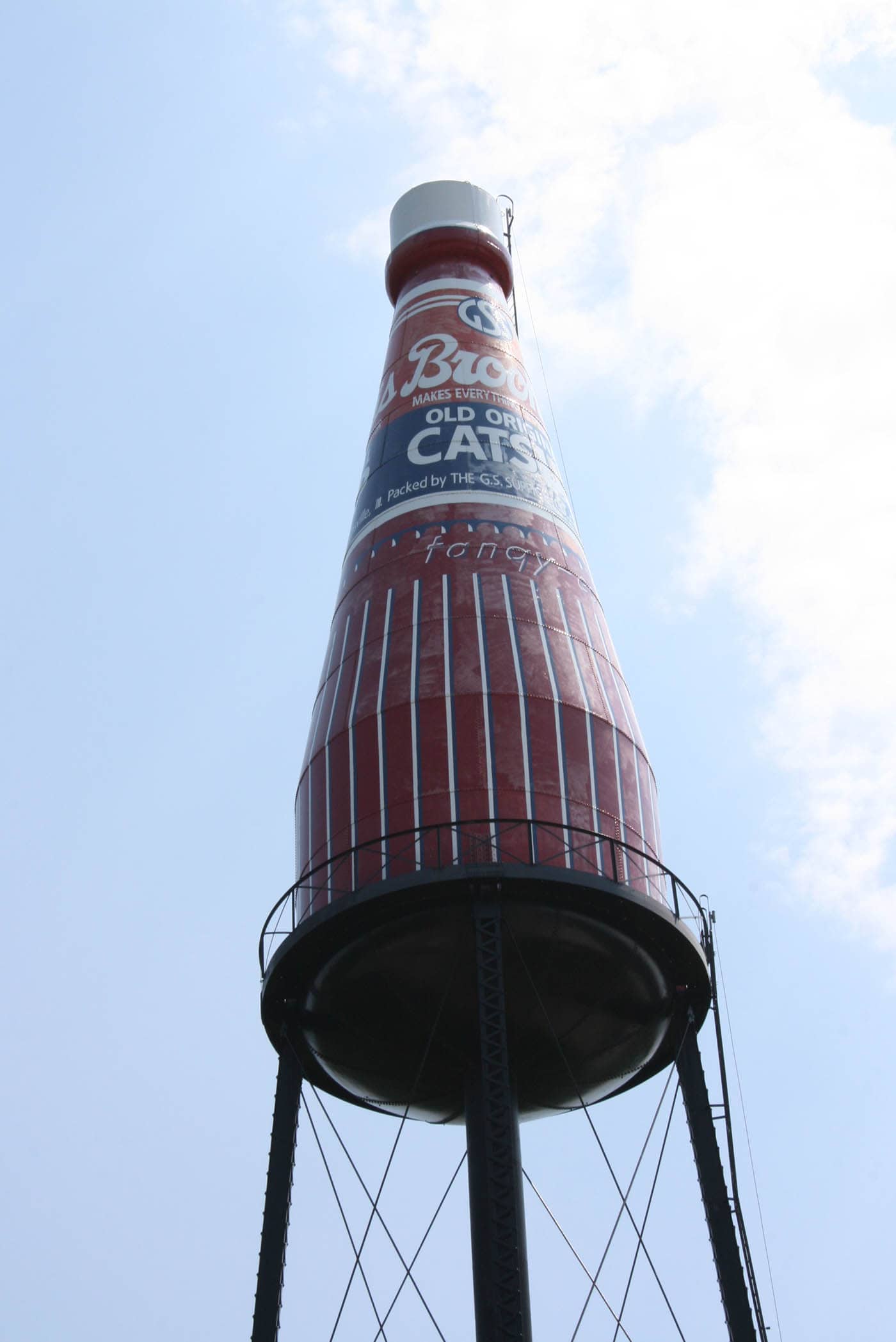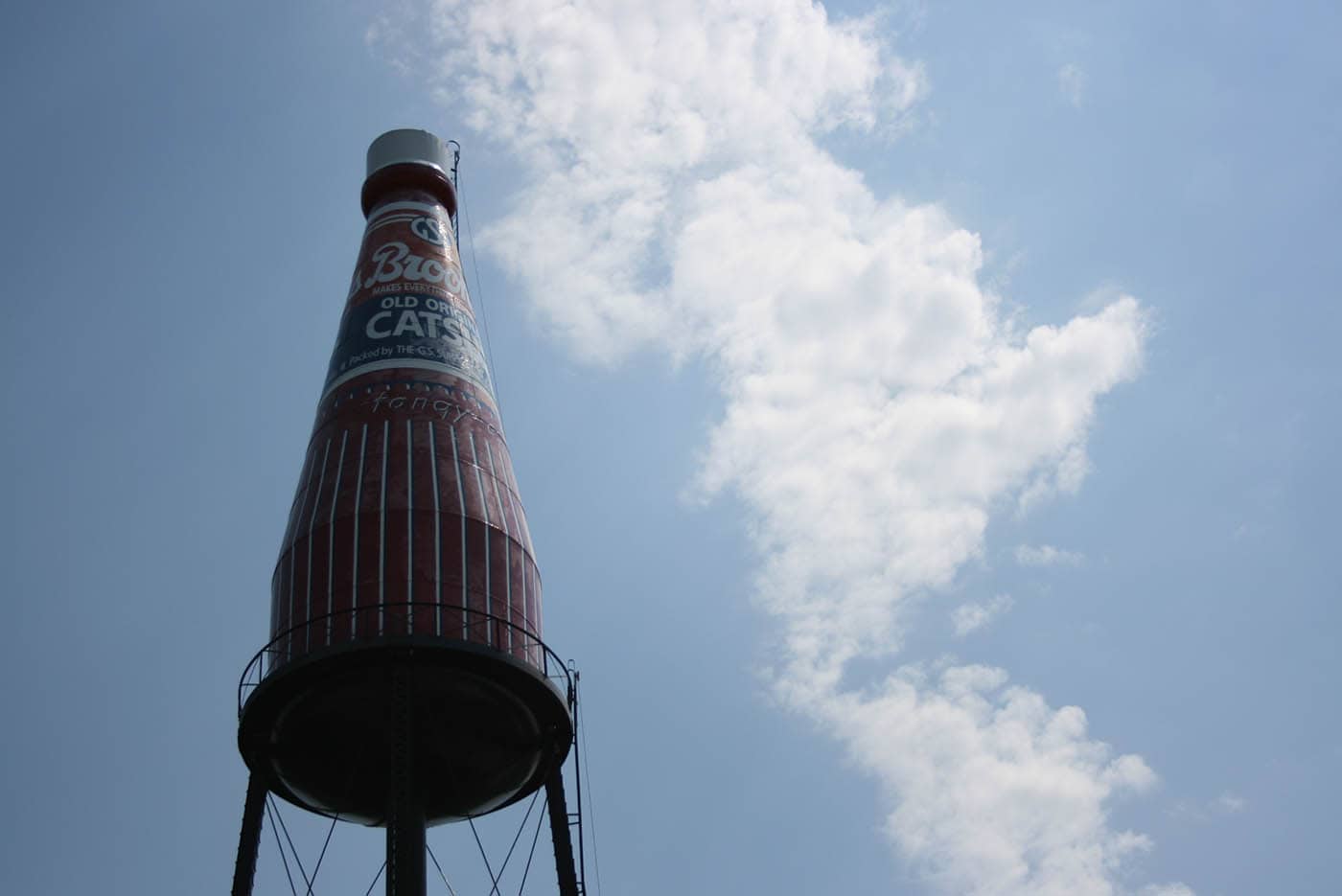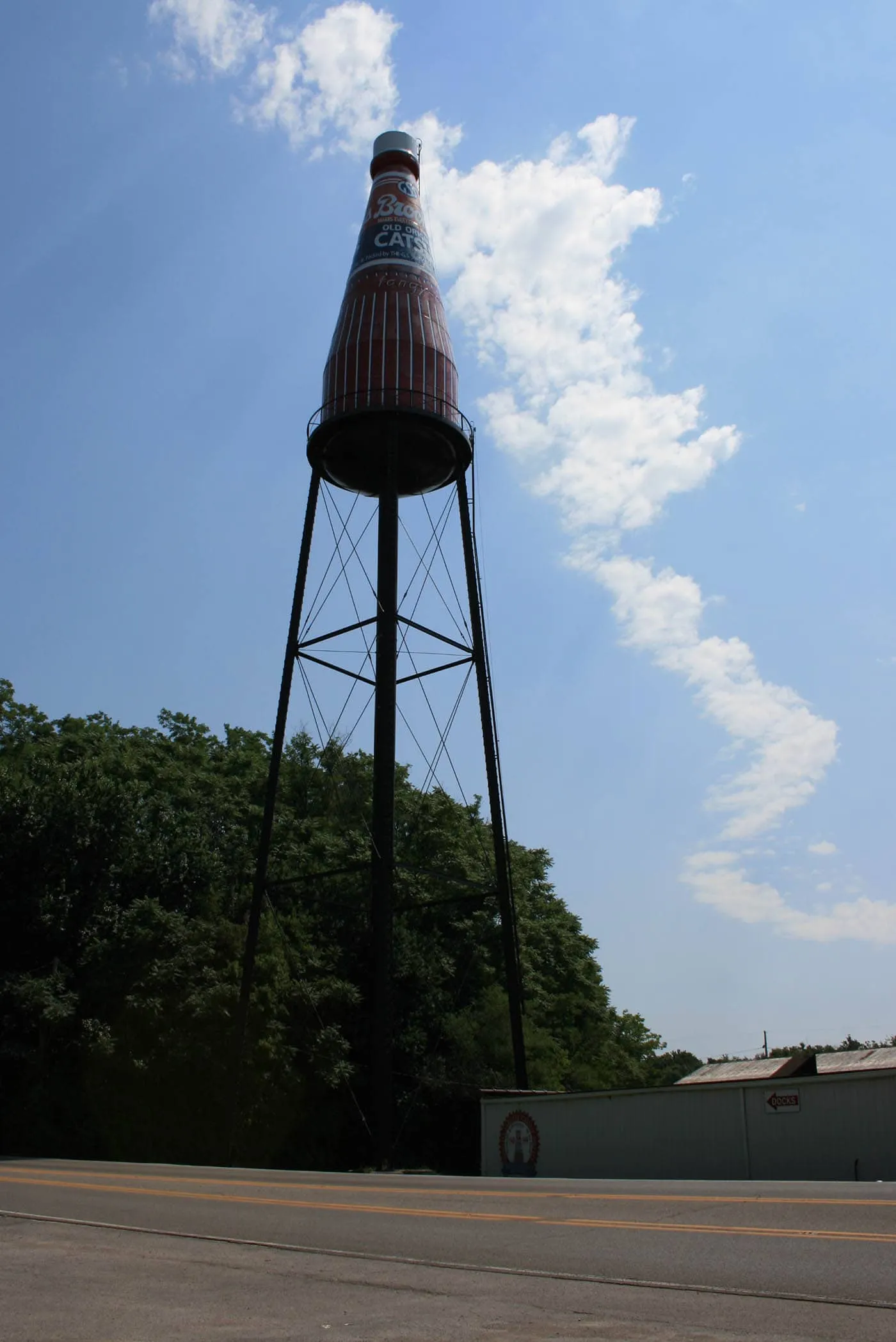 ---
World's Largest Catsup Bottle
Location: 800 South Morrison Avenue, Collinsville, Illinois
Cost: FREE!
Hours: Visible at all hours.
---
Pin this Illinois roadside attraction: