Are you planning a Kansas road trip and want to find all the best Kansas roadside attractions along your route? Whether you're driving across the state on I-70, traversing one of the state's many scenic byways, taking the tiniest of adventures on Route 66, or vacationing in Wichita or Topeka, you won't want to miss these fifteen must-see places to go in Kansas. They're fun road trip stops and great additions to your travel itinerary or route.
Below are the 15 best roadside attractions in Kansas: from the world's largest ball of twine to the world's largest easel, from a Wizard of Oz house to a Stonehenge made of trucks, from a toilet stop shaped like a toilet to a collection of tiny versions of all your favorite big things! You won't want to miss any of these bucket list worthy tourist traps and road trips stops on your Kansas vacation.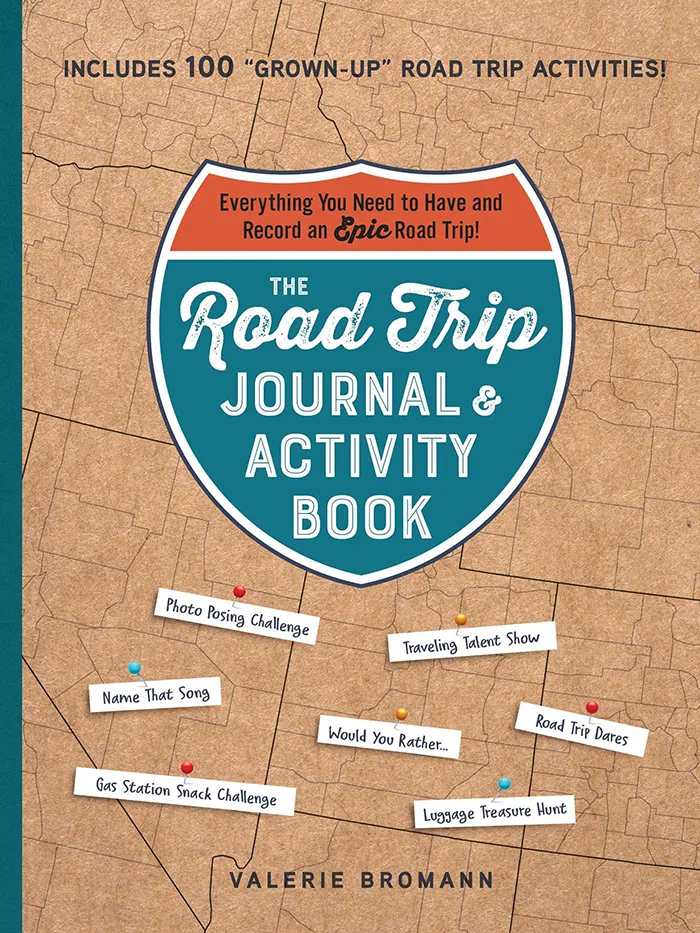 The Road Trip Journal & Activity Book
Everything You Need to Have and Record an Epic Road Trip!
Enjoy fun games and challenges to pass the time on your next road trip and have a keepsake to look back on for years to come with this entertaining must-have for your next vacation.
Ready to hit the road? Let's go! I call shotgun!
The 15 best Kansas roadside attractions (in no particular order):
1. World's Largest Ball of Twine
719 Wisconsin St, Cawker City, KS
In 1953 Frank Stoeber started the innocent task of rolling spare bits of sisal twine he found in his barn into a ball. Eight years later that ball grew to 11-feet in diameter and contained over 1,600,000 feet of twine. This was an impressive accomplishment for any one man, but when another man in Darwin, Minnesota out twined his ball, the locals got to work. They organized an annual Twine-A-Thon and the ball has continued growing ever since. As of 2018, the world's largest ball of twine contained over 8 million feet of twine and weighed over 10 tons.
2. Dorothy's House and the Land of Oz
567 E Cedar St, Liberal, KS
There's no place like home and the most famous resident to call Kansas home might just be Dorothy Gale, the character who wanted nothing more than to return to her farm there in the book and film The Wizard of Oz. In 1981 the town of Liberal declared itself to be the home of Dorothy and imported a house from a nearby town that resembled the one in the movie. Today you can visit Dorothy's House and the Land of Oz and follow the yellow brick road to the house, take a tour through an animate retelling of the story, and take a selfie with Dorothy herself (either the statue out front or a decked out tour guide).
3. The Big Well
Big Well Museum, 315 S Sycamore St, Greensburg, KS
The Big Well in Greensburg is the world's largest hand dug well. The 109-foot deep, 32-foot diameter hole was originally created in 1888 to be the source of water for the town. Many years later a staircase was added and even later still it was open to the public as a Kansas tourist attraction. In 2007 the town was devastated by a tornado but the well, along with a new museum, reopened in May 2012. Visit to to descend a spiral staircase deep into the earth, learn about the town's history, and also check out the World's Largest Pallasite Meteorite.
4. Keeper of the Plains
339 Veterans Pkwy, Wichita, KS
The Keeper of the Plains is an iconic symbol in Wichita. The 44-foot tall, 5-ton statue was created by Native American artist Blackbear Bosin and unveiled in 1974 to celebrate the United States Bi-centennial. The sculpture sits on top of a 30-foot pedestal overlooking the city at the confluence of the Big and Little Arkansas rivers. Visit during the day to learn more about the statue and see more work from the artist at the Mid-America All-Indian Center and visit at night to witness the "Ring of Fire," when the firepots are lit to represent the relationship of earth, water, air and fire.
5. World's Largest Czech Egg
2520 Ave D, Wilson, KS
Find the World's Largest Czech Egg in Wilson, the "Czech Capital of Kansas." This 22-foot tall giant egg is painted in traditional Czech design and is the centerpiece of the town's annual celebration of Czech Heritage in July.
6. Rock City
1051 Ivy Rd, Minneapolis, KS
Across a five acre park in Minneapolis, you'll find over 200 Dakota sandstone concretions: large spherical boulders that span up to 27-feet in diameter. Visitors are encouraged to climb these natural creations and, according to a sign out front, Rock City is the "only place in the world where so many concretions of such giant size are found in one area."
7. The Garden of Eden
305 E 2nd St, Lucas, KS
The Garden of Eden is a wonder both inside and out. S. P. Dinsmoor moved to Lucas in 1891 and spend the rest of his life creating this masterpiece. In 1907 he completed the famed log cabin, a unique home made from carved limestone logs that ranged in size up to 27-feet long. He then spent his years filling the garden with limestone and concrete sculptures of bugs, trees, a giant blinking Eye of God, and other forms. On the premises you'll also find a mausoleum where Dinsmoor and his first wife lay to rest.
8. Wheat Liberty Bell
Mennonite Heritage and Agricultural Museum, 200 Poplar St, Goessel, KS
At the Mennonite Heritage and Agricultural Museum you'll find a double-size replica of the Liberty Bell made out of turkey red wheat straw. The attraction was dedicated during the 1976 U.S. Bicentennial and was originally displayed in the Smithsonian. Find this wheat Liberty Bell in the "Turkey Red Wheat Palace" building among other relics dedicated to farmers who introduced and developed the wheat industry in Kansas.
9. World's Largest Collection of Smallest Versions of Largest Things
214 S Main St, Lucas, KS
Artist Erika Nelson has spent years traveling the country in search of roadside attractions and creating the world's smallest versions of the world's largest things she sees. From Albert the Bull to the World's Largest Strawberry to the giant Paul Bunyan she has seen it all and crafted it all. Stop by her storefront museum in Lucas Kansas to see her creations.
10. M.T. Liggett's Political Sculptures
207 Elm St #201, Mullinville, KS
Artist M.T. Liggett's former property is filled with hundreds of hand-built sculptures: some beloved some abhorred. Liggett (1930-2017) never minded the controversy his yard of art turned Kansas roadside attraction brought. Fun windmills and whirligigs are mixed among totems of political figures, both local and national, depicted as caricatures in comprising positions or surrounded by offensive imagery.
11. Big Brutus
6509 NW 60th St, West Mineral, KS
Big Brutus is a Bucyrus-Erie model 1850-B electric shovel designed to dig up to 69 feet into the earth. The 16-story tall, 11-million pound beast worked around the clock until it was retired in 1974. The giant shovel was then declared a declared a state landmark and turned into a museum. Admire Big Brutus's impressive size from outside and climb inside to explore the five stories of gears and exhibits.
12. Johnny Kaw Statue
N. 11th St. and Poyntz Ave., Manhattan, KS
Johnny Kaw is a fictional settler of Kansas whose tall tales live up to Paul Bunyan's lore. His legend was born from George Filinger, a professor of horticulture at Kansas State University in 1955, as a PR move to kick up interest in Kansas and Manhattan's 100th birthday. The 25-foot-tall Johnny Kaw statue was constructed in 1966 as a way to establish the hero as a local legend. Though Kaw hasn't quite caught on the way Bunyan has, he has remained a local favorite and makes for a fun Kansas road trip stop.
13. Bowl Plaza
121 S Main St, Lucas, KS
Everyone needs to take a toilet break on a road trip, but if you're looking for a toilet beyond the average gas station restroom, head to Lucas, Kansas. Bowl Plaza is a public toilet shaped like a toilet and covered with folk art mosaics.
14. Truckhenge
4124 NE Brier Rd, Topeka, KS
England has Stonehenge. Nebraska has Carhenge. And Kansas has Truckhenge. Truckhenge is made up of six antique trucks partially buried in the ground and surrounded by other works of recycled art. The piece was created by Ron Lessman in 2000 in response to county officials who wanted him to clean up his land. He was told to "pick the trucks up," so, in an act of rebellion, he partially elevated them from the ground, creating a Kansas roadside attraction on the way.
15. World's Largest Easel & a Giant van Gogh Painting
1901-1917 Cherry Ave, Goodland, KS
In 2001 artist Cameron Cross painted a large-scale, 24×32 foot reproduction of Van Gogh's "Three Sunflowers in a Vase," which was then displayed on an equally large-scale steel easel. The 80-foot tall, 45,000-pound structure is the world's largest easel!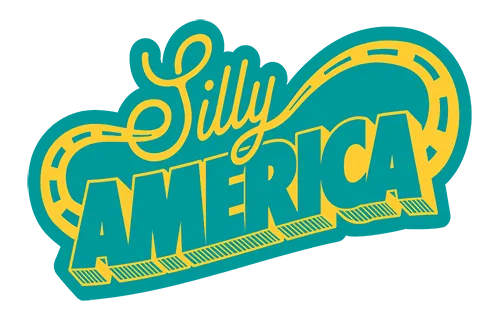 Pin this list of the 15 best Kansas roadside attractions: