Howdy pardner! At Wilson's RV & Park (formerly Intermountain Motor Homes & RV Camp) in Wendell, Idaho, you can find this cowboy muffler man out front.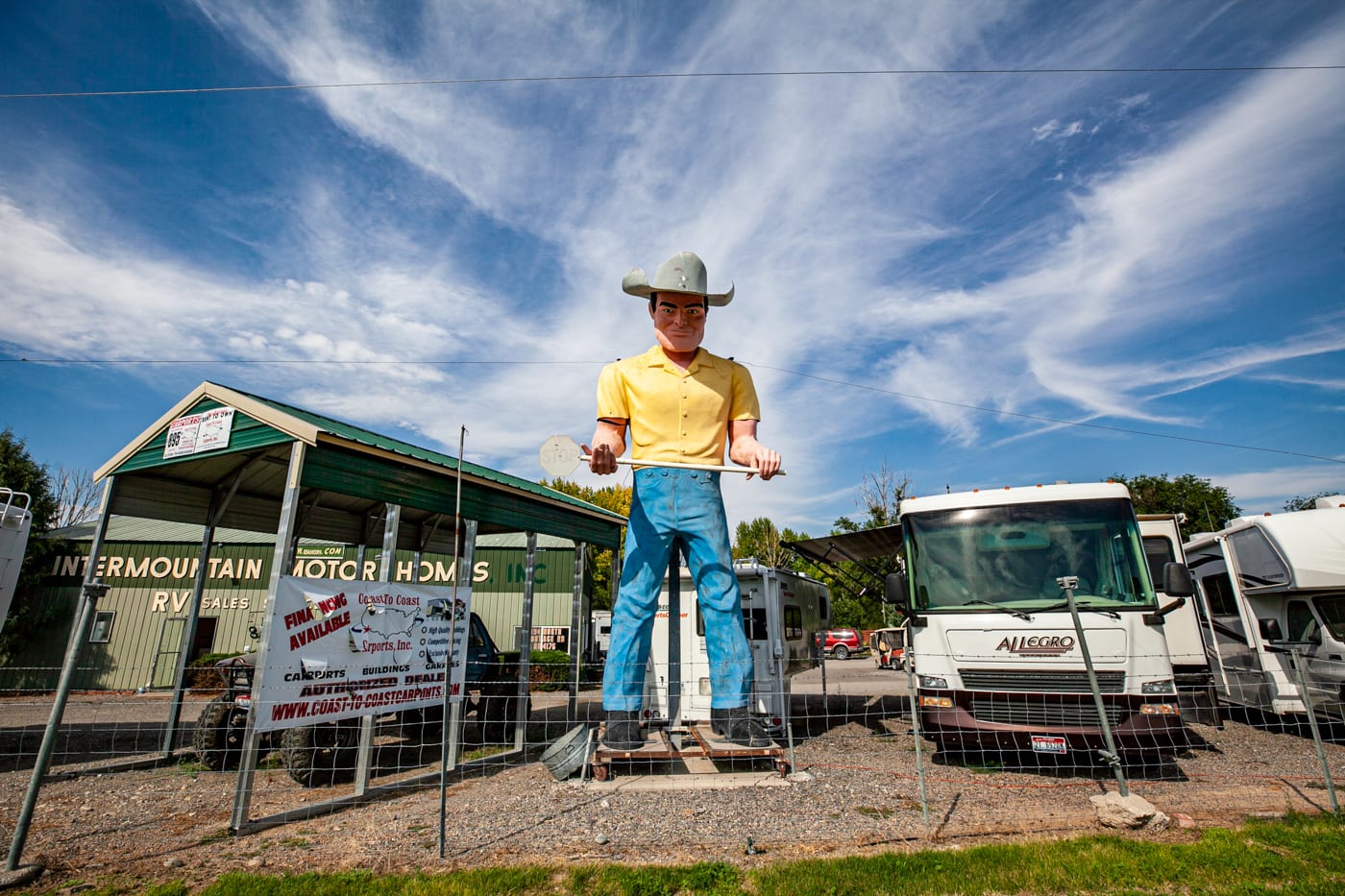 Standing at 22-feet tall and wearing a yellow shirt, blue jeans, black boots, and a gray cowboy hat, this Idaho cowboy is a roadside attraction that is hard to miss. And you don't have to miss him! If you're taking a road trip on I-84, a short detour off the highway will take you right to him.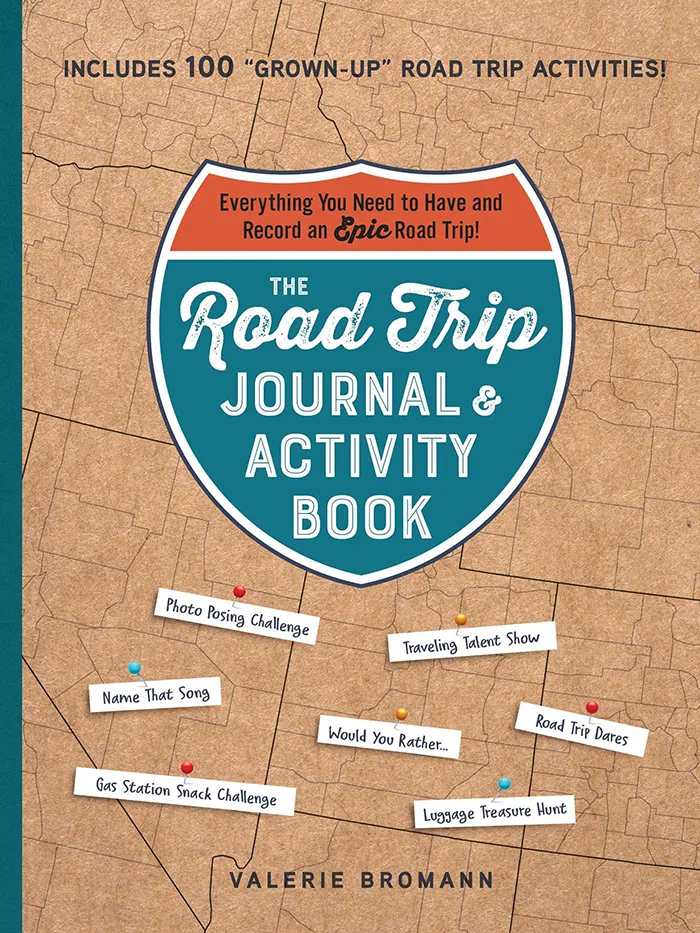 The Road Trip Journal & Activity Book
Everything You Need to Have and Record an Epic Road Trip!
Enjoy fun games and challenges to pass the time on your next road trip and have a keepsake to look back on for years to come with this entertaining must-have for your next vacation.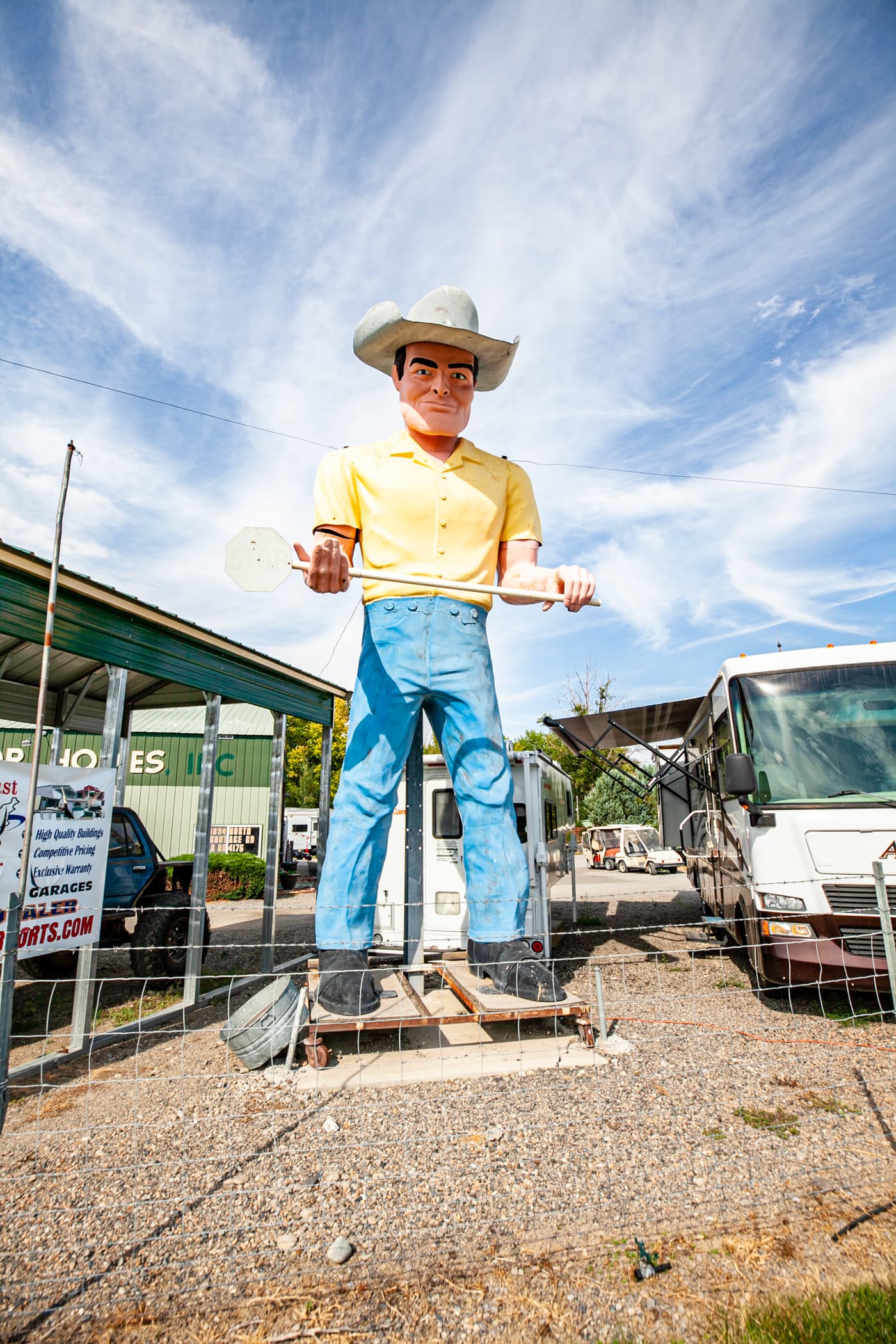 Don't worry about entering into a larger-than-life shootout with this giant cowboy. There's no gun in his holster (there isn't even a holster) – he carries a faded stop sign instead! Why a stop sign? Really, I have no idea. But it's less threatening than a giant gun or lasso, so I'll take it.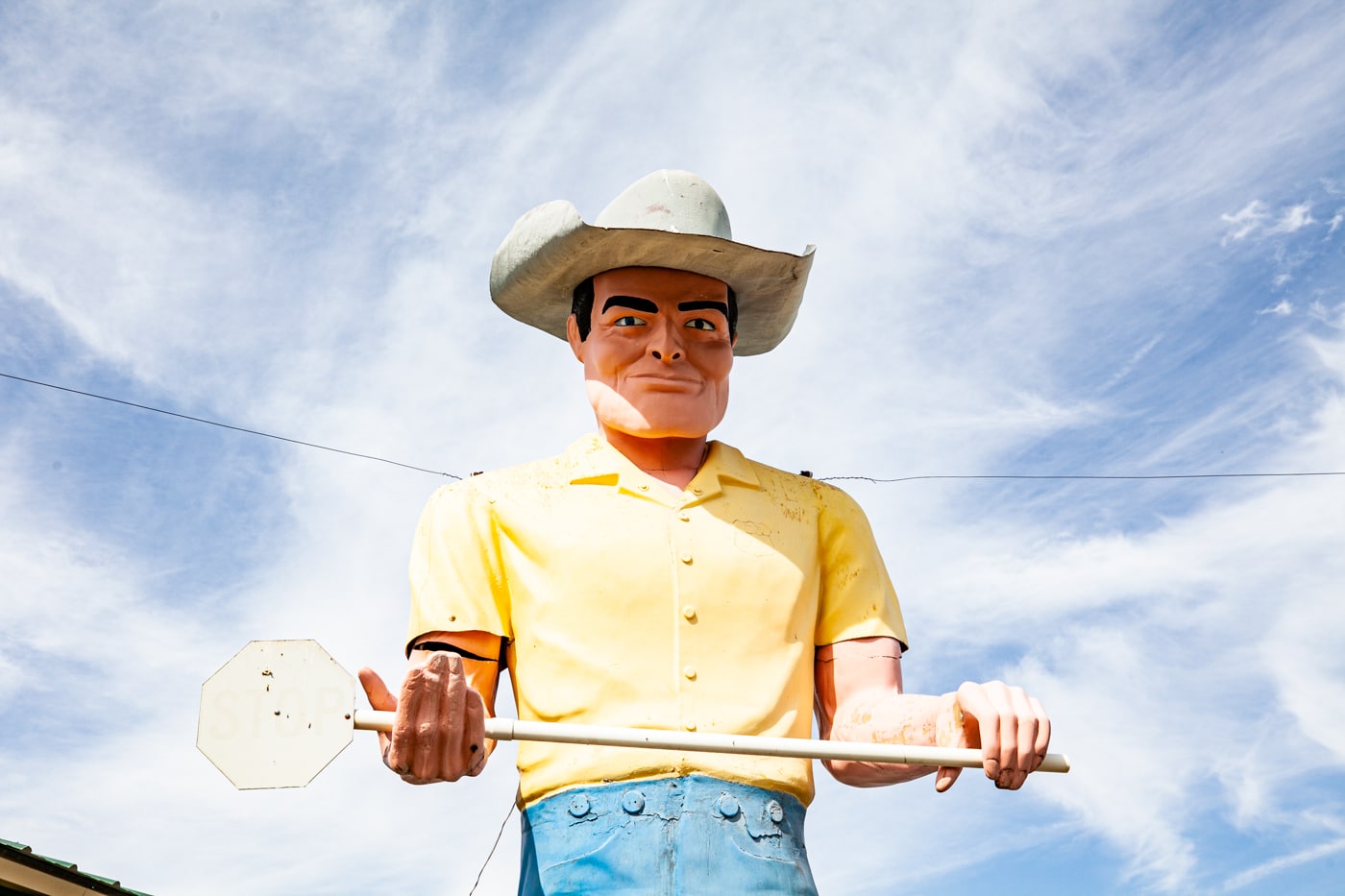 This cowboy muffler man was originally a Phillips 66 Cowboy created by International Fiberglass in the mid-1960s it as part of Phillips 66 petroleum's ad campaign that declared "Go with Phillips 66… the gasoline that won the west." Learn more about these fiberglass giants on American Giants.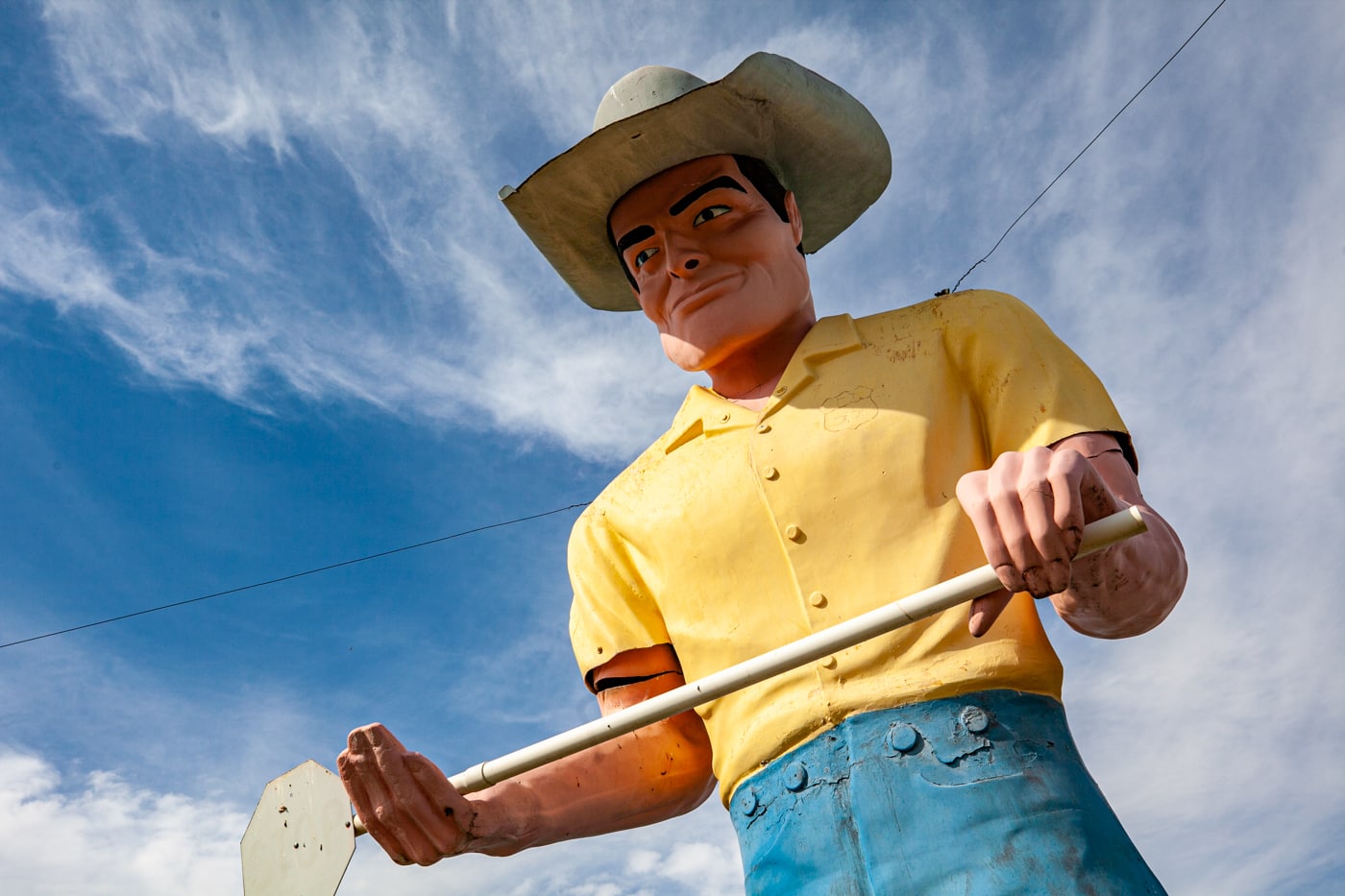 Today, this large cowboy statue is a little less country and advertises an RV park, not the gas station. But if you look closely at his chest (not that I was looking closely at his chest) you can stills the the faded remains of the old Phillips 66 logo imprinted on his shirt.
Since I visited in 2019 the RV park has changed names and the roadside attraction has gotten a new paint job and his stop sign is no more.
If you like your men as big and tall as I do this western muffler man is a must-stop find on your next Idaho road trip!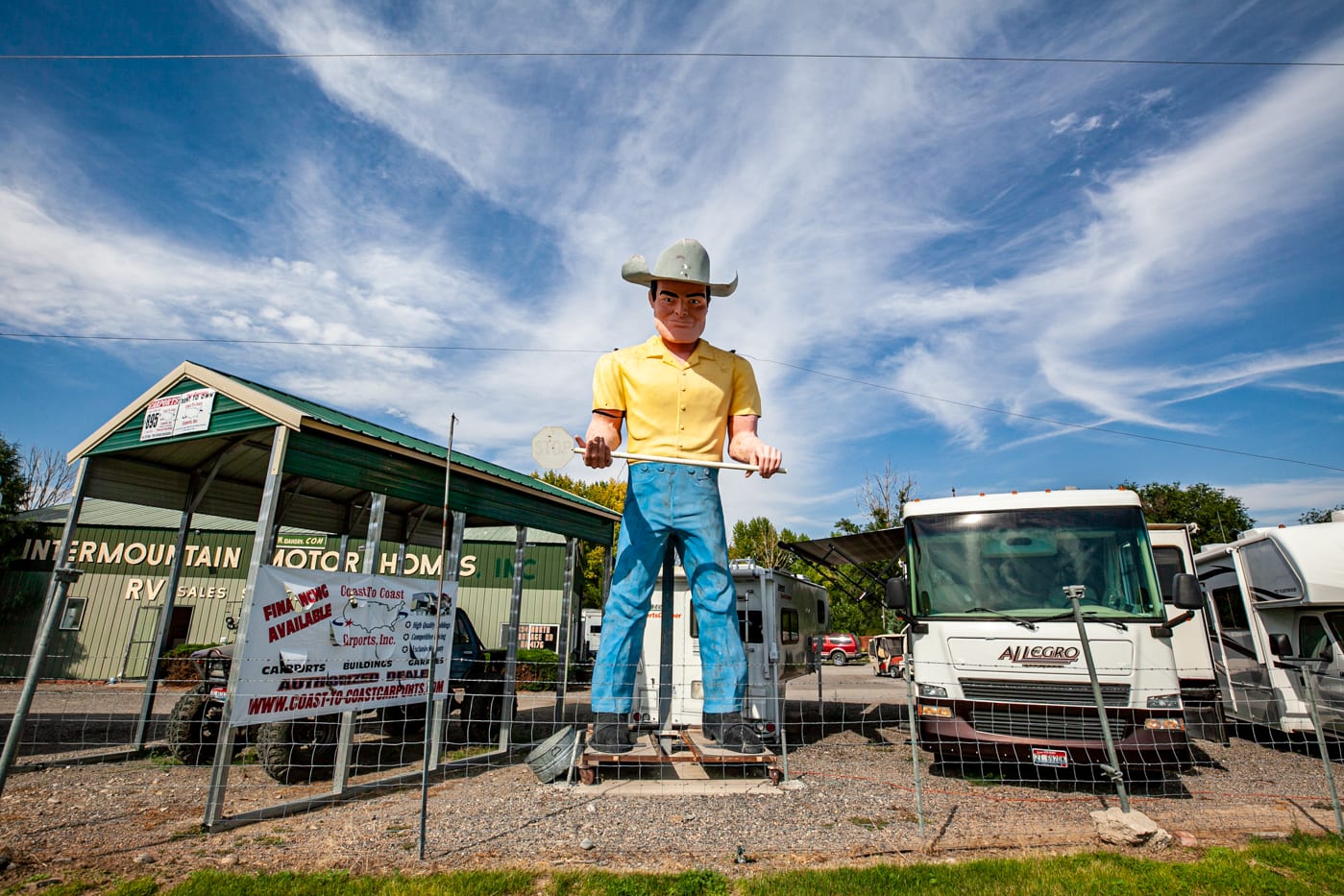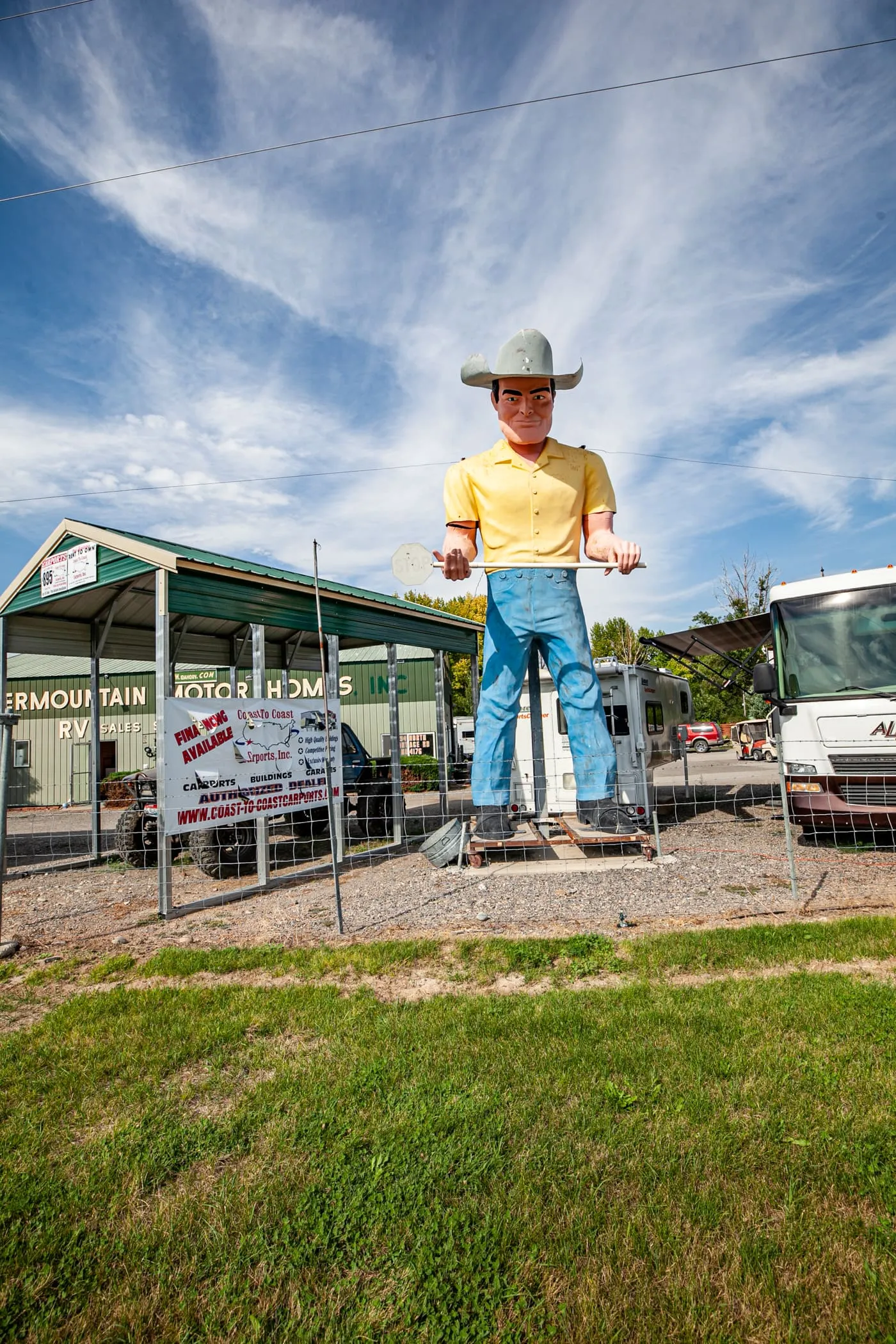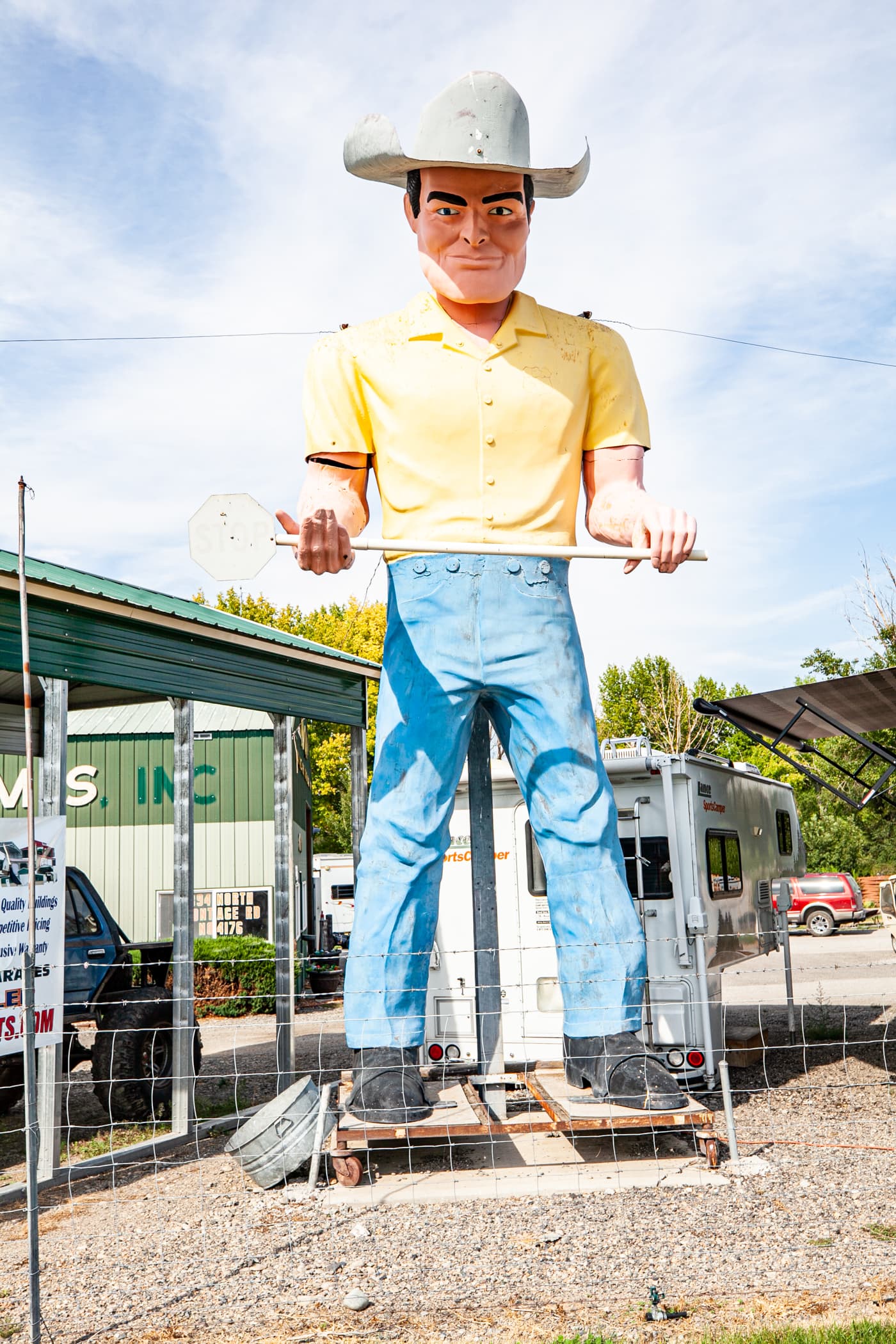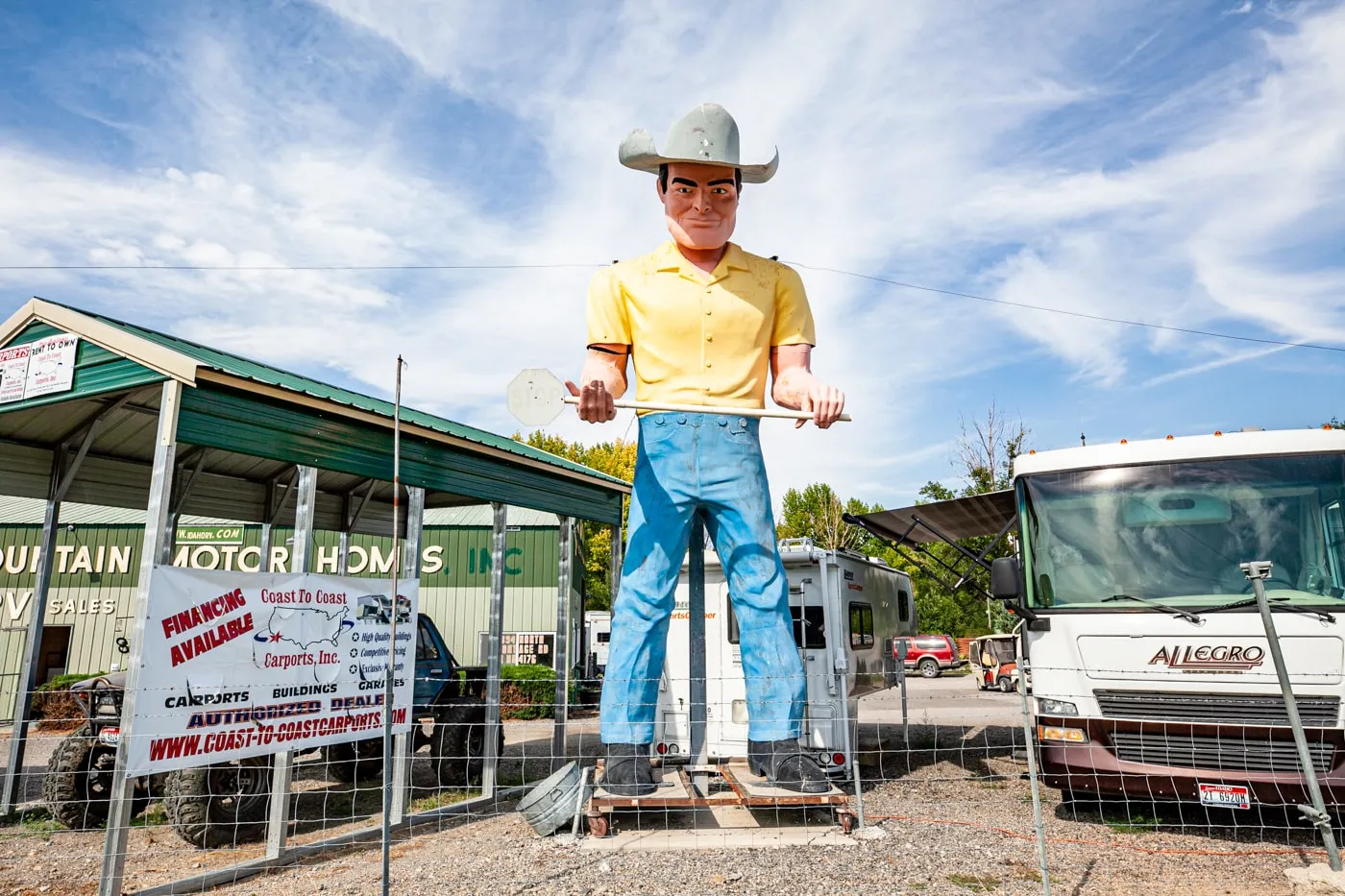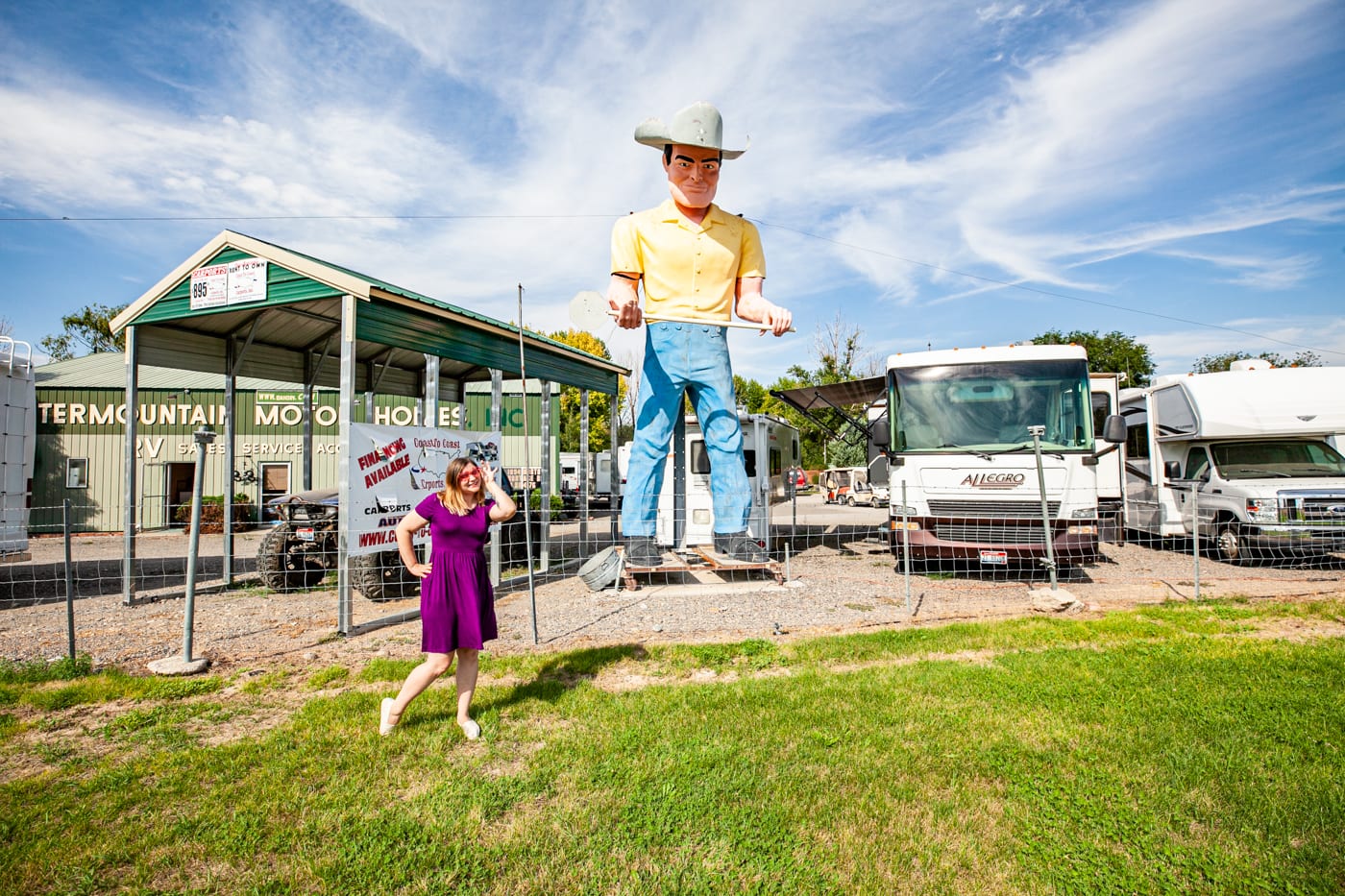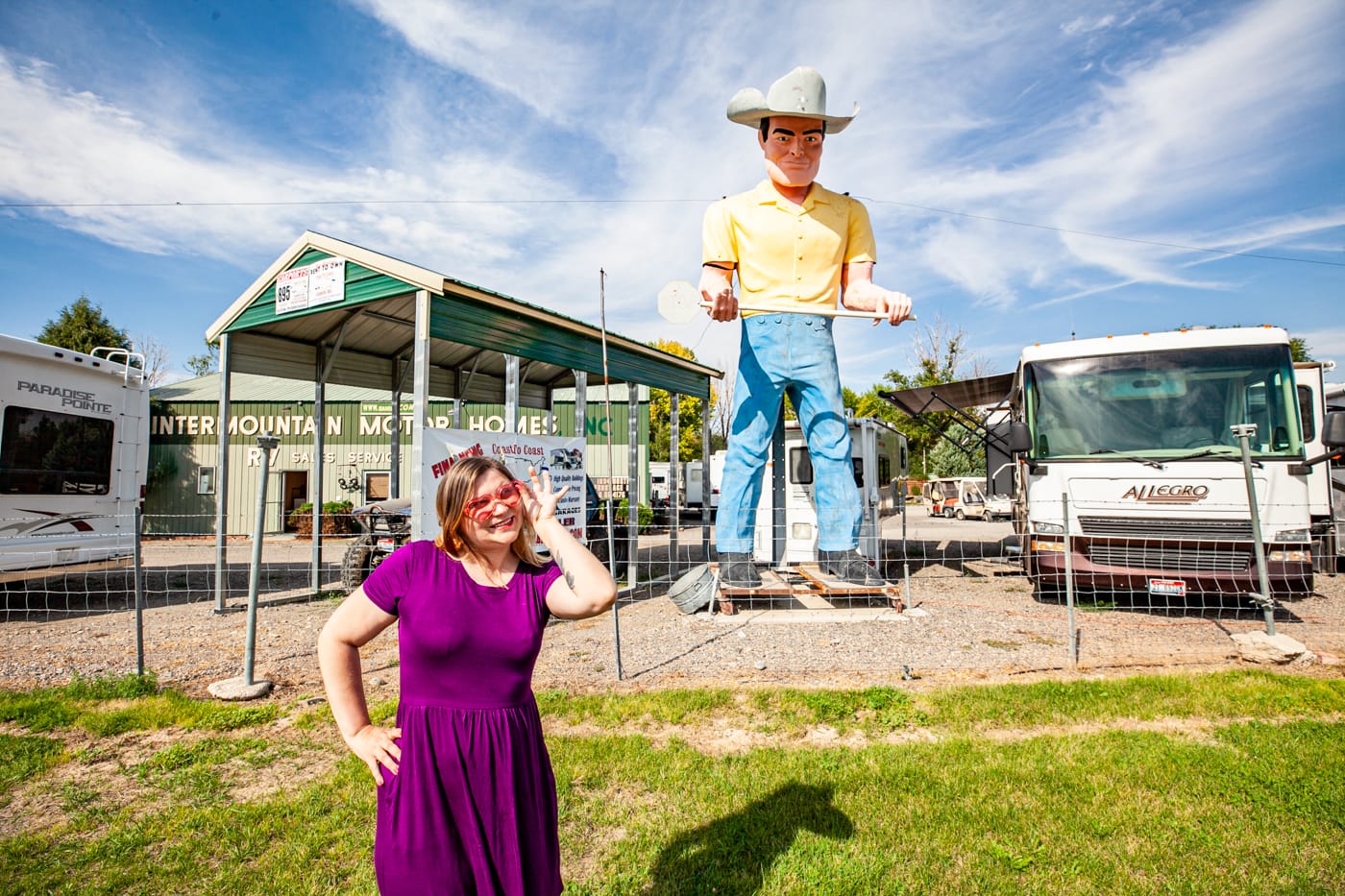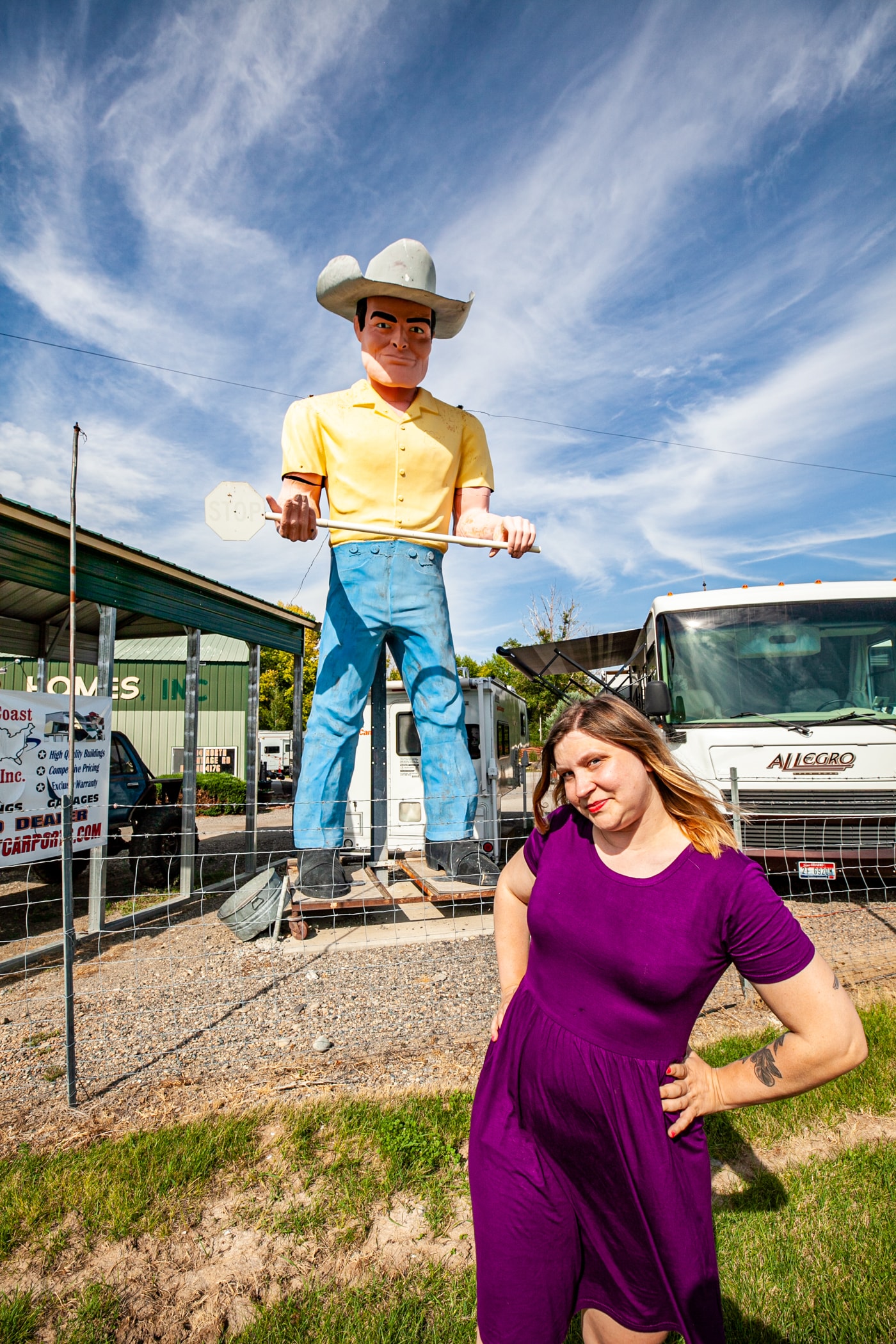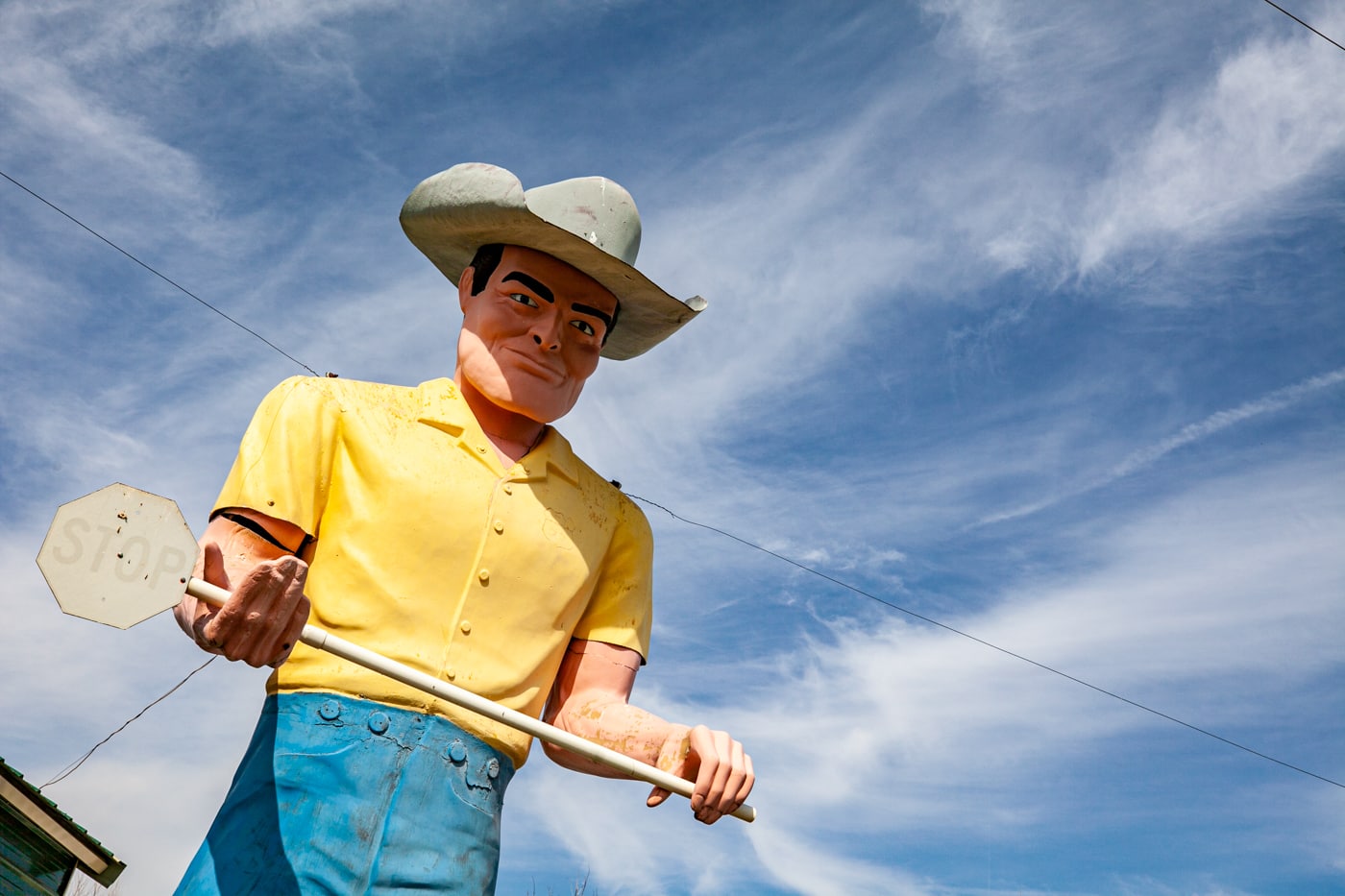 Phillips 66 Cowboy Muffler Man
Location: Wilson's RV & Park (Intermountain Motor Homes & RV Camp), 1894 N. Frontage Rd., Wendell, ID
Hours: Always Visible, Business Hours Vary
Cost: Free to See
---
Love muffler men as much as I do? Here are some of my other favorites! The Gemini Giant in Illinois, the Bunyan muffler man in Virginia, and the Spock muffler man in Utah!
Pin this Idaho roadside attraction: