For those who DRIVE you mad with desire. For those who make your heart RACE! For those you WHEELie like. For those you want to ride shotgun with forever. These roadside attraction Valentines make the perfect Valentines for road trip lovers.
These punny and funny road trip Valentines feature some of our favorite roadside attractions. Download them below to share to social media or with your favorite travel companion who you would be lost without!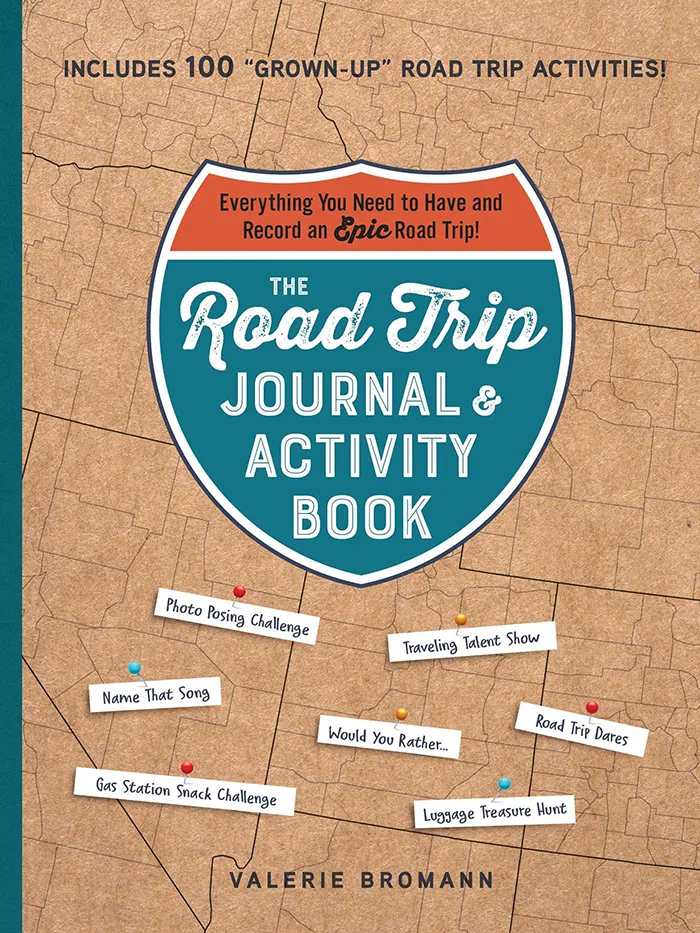 The Road Trip Journal & Activity Book
Everything You Need to Have and Record an Epic Road Trip!
Enjoy fun games and challenges to pass the time on your next road trip and have a keepsake to look back on for years to come with this entertaining must-have for your next vacation.
Roadside Attraction Valentines for Road Trip Lovers
I DIG you, Valentine
I'll SWEEP you off your feet
I can't BEAR to be without you
Love is in the FAIR
You're pure MAGIC!
You're a MAJOR AWARD!
I love you THIS MUCH!
I love you to Buc-ee's and back!
WHALE you be my Valentine?
You're a BLAST!
Sending you all my love!
You're the TOPS!
Some BUNNY loves you!
You have a PIZZA my heart!
You hold the KEY to my heart!
Let's be FRANK, I want you to be my Valentine!
Paul Bunyon Muffler Man Holding a Hot Dog in Atlanta, Illinois
Valentine…you rock!
Don't forget to be my Valentine!
I love you to the moon and back!