We've all heard of pink elephants on parade. But this Route 66 location not only features a giant pink elephant but also a parade of one more giant thing after the next. At the Pink Elephant Antique Mall in Livingston, Illinois you can find their famous big pink elephant and also so much more.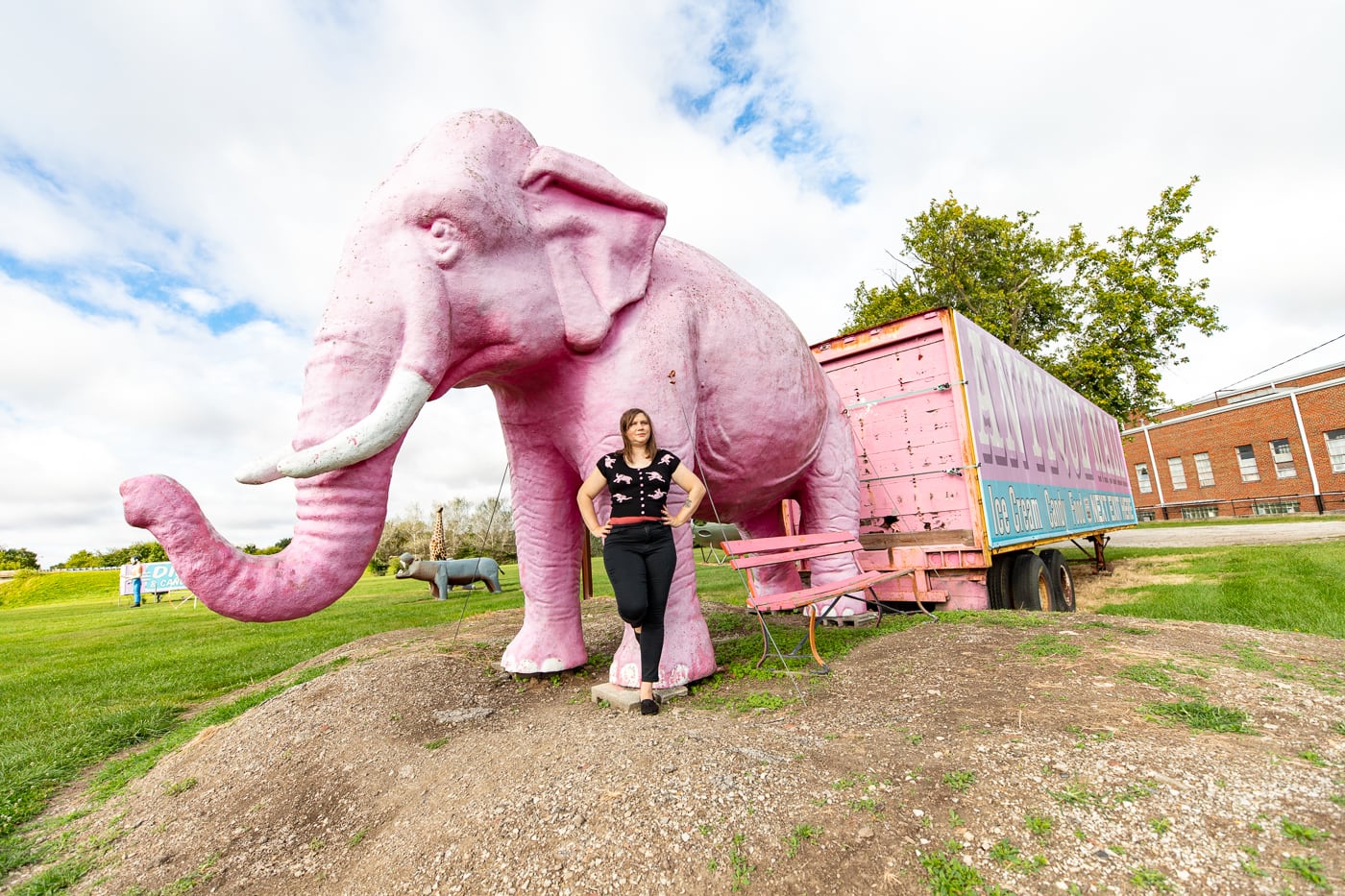 The Pink Elephant Antique Mall is an old converted gym from the Livingston High School building that now serves as a flea market with more than 50 antique dealers. Located on the Mother Road, Route 66, you can spend an afternoon scouring the tables inside for treasures, eating at the 1950s-themed diner, or taking photos of the big attractions outside!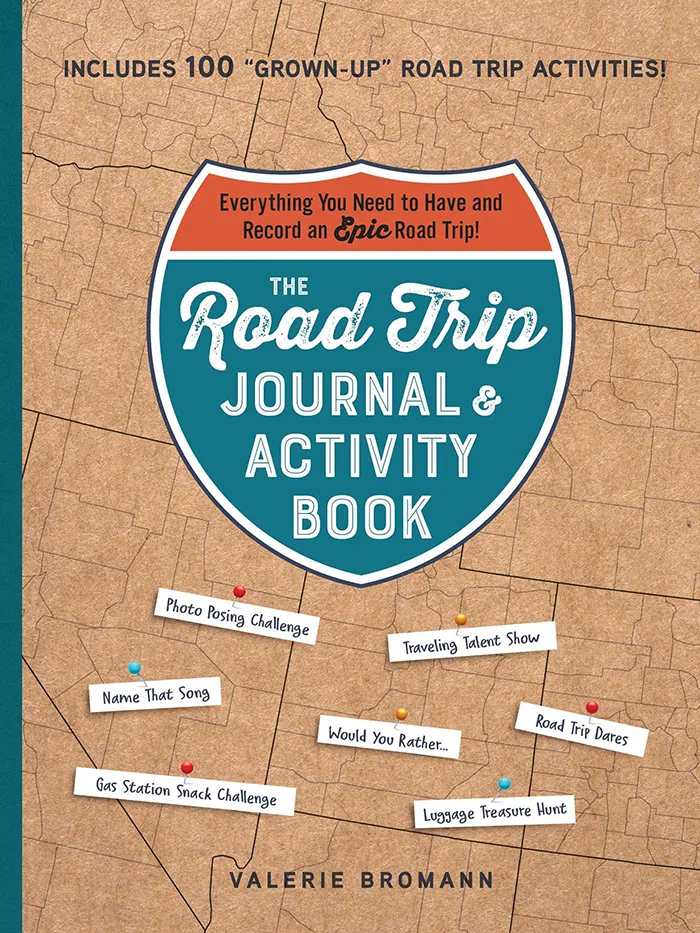 The Road Trip Journal & Activity Book
Everything You Need to Have and Record an Epic Road Trip!
Enjoy fun games and challenges to pass the time on your next road trip and have a keepsake to look back on for years to come with this entertaining must-have for your next vacation.
The Pink Elephant Antique Mall opened in 2005 and, when I first visited on an Illinois road trip in 2007, I checked out the giant pink elephant along with a couple of smaller gray twins, and a giant fiberglass beach guy. This antique mall was definitely worth going out of the way for!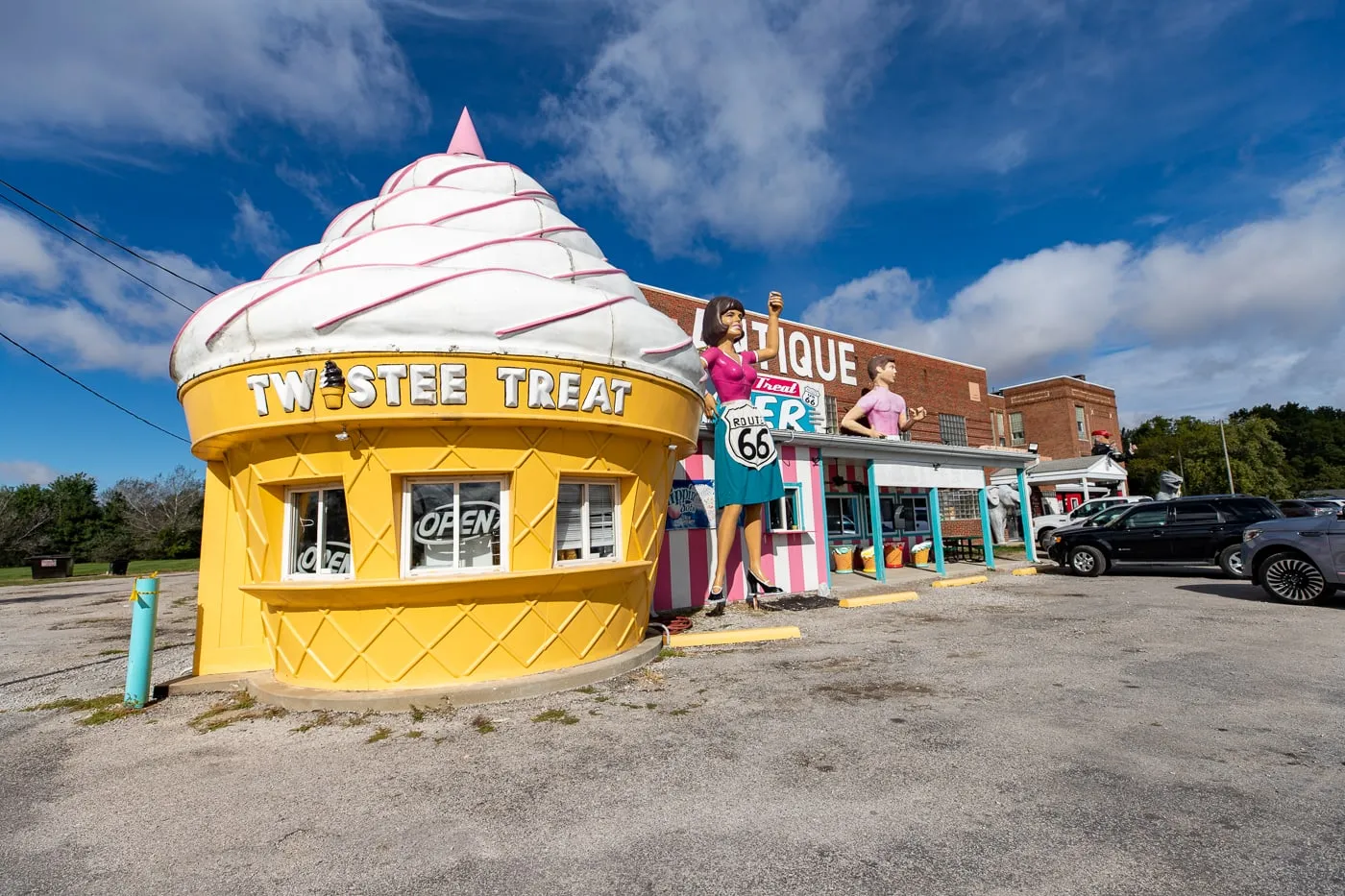 Since that first trip to this Illinois roadside attraction, the Pink Elephant Antique Mall has only expanded in their kitsch! I visited again in 2021 and the facade is now painted in hot pink, white, and turquoise blue stripes and they've added several more tourist attractions including a big UFO Futuro house, a Uniroyal Gal dressed as a waitress, an ice-cream shaped Twistee Treat Diner facade, some big fiberglass chipmunks, a Harley Davidson muffler man, some fiberglass zoo animals, a big bicycle, a Big Boy statue, a Sinclair Dinosaur…and a "they swear its not a political statement" giant Donald Trump (but if you position yourself just right you can pretend that the fiberglass dinosaur next to him is eating his head off).
On your next Illinois or Route 66 road trip, stop at the Livingston antique mall to take some photos, grab lunch in the adjoining diner, and do a little shopping. Maybe you'll even find a giant pink elephant for yourself!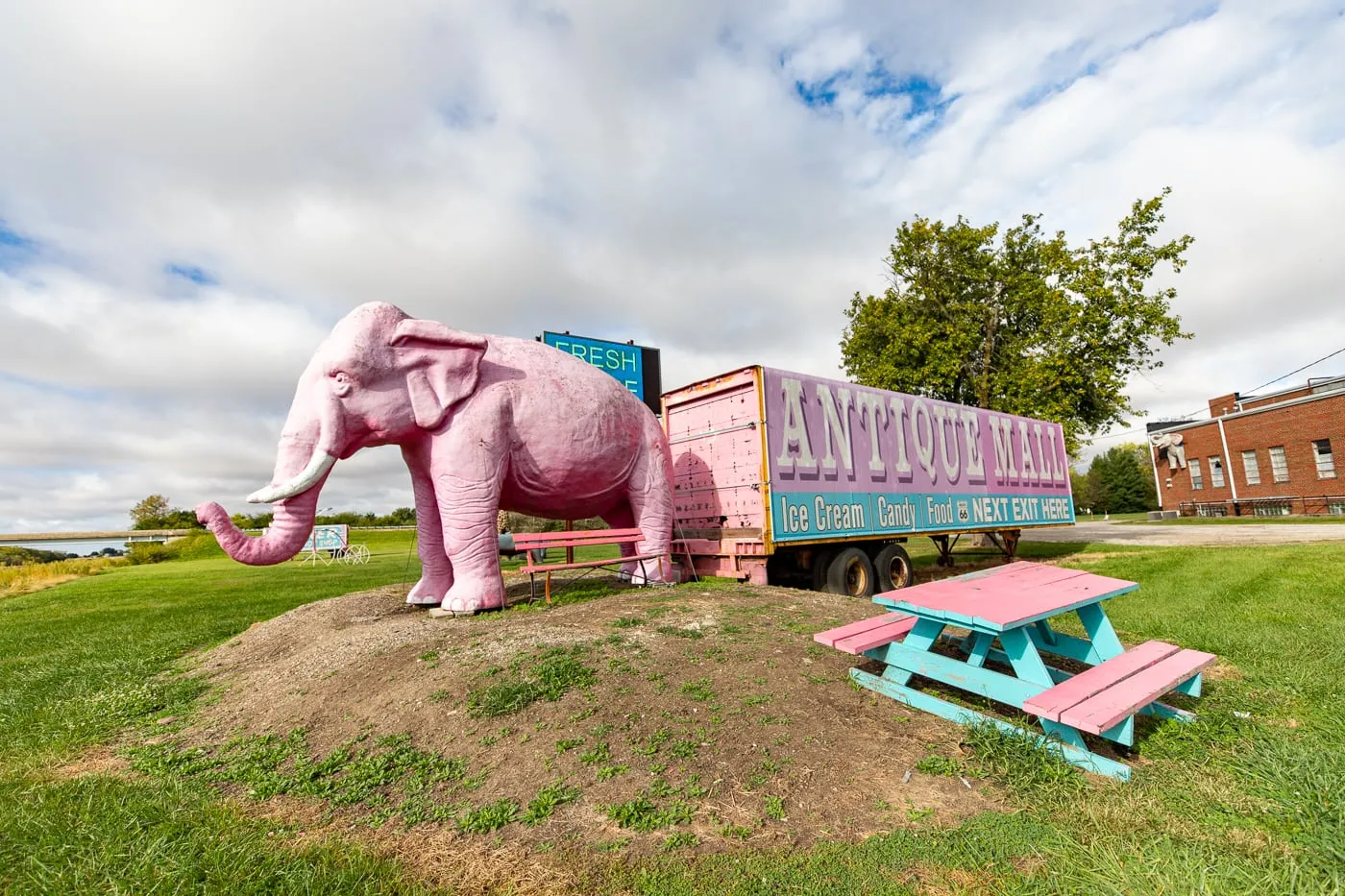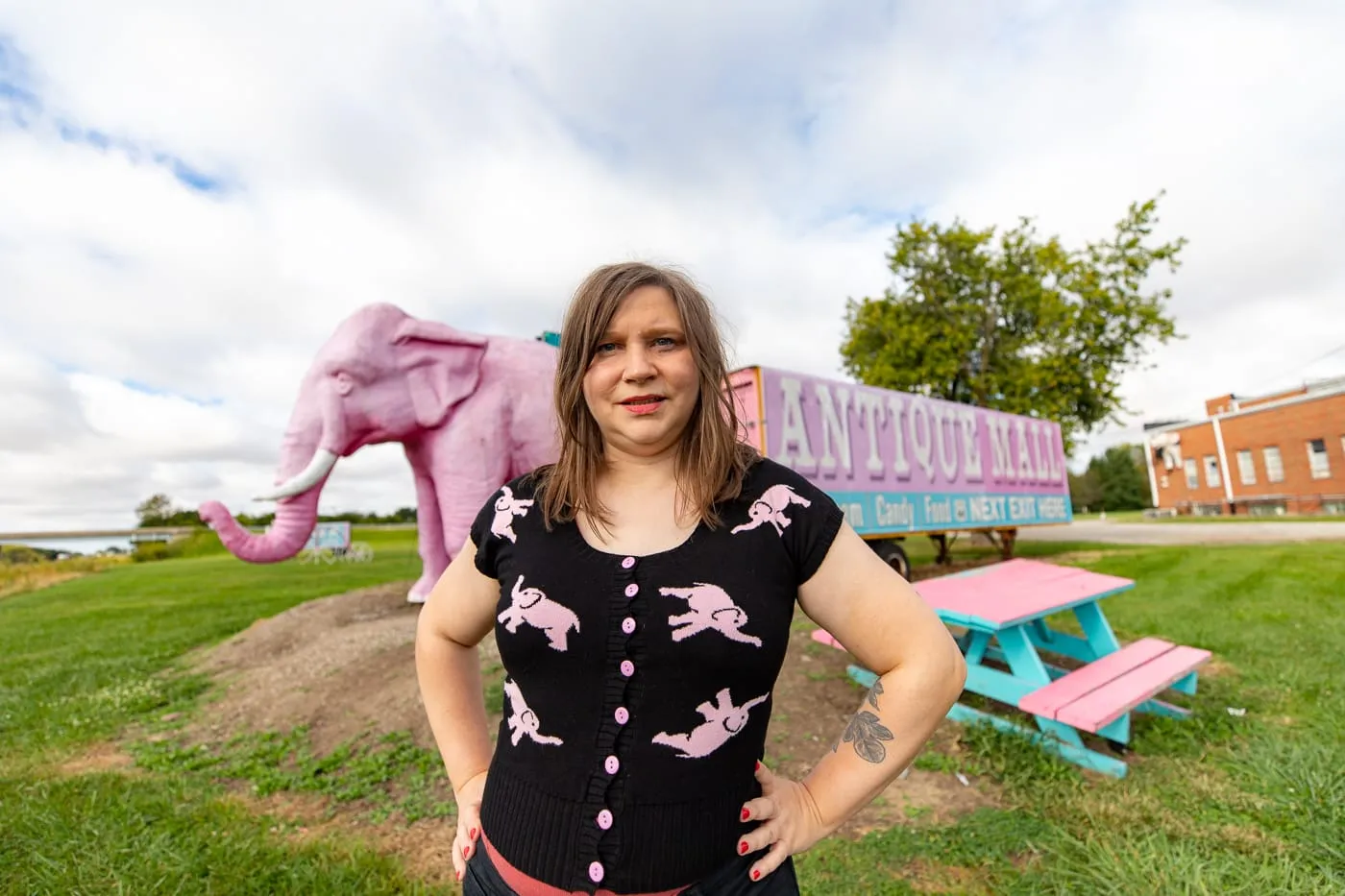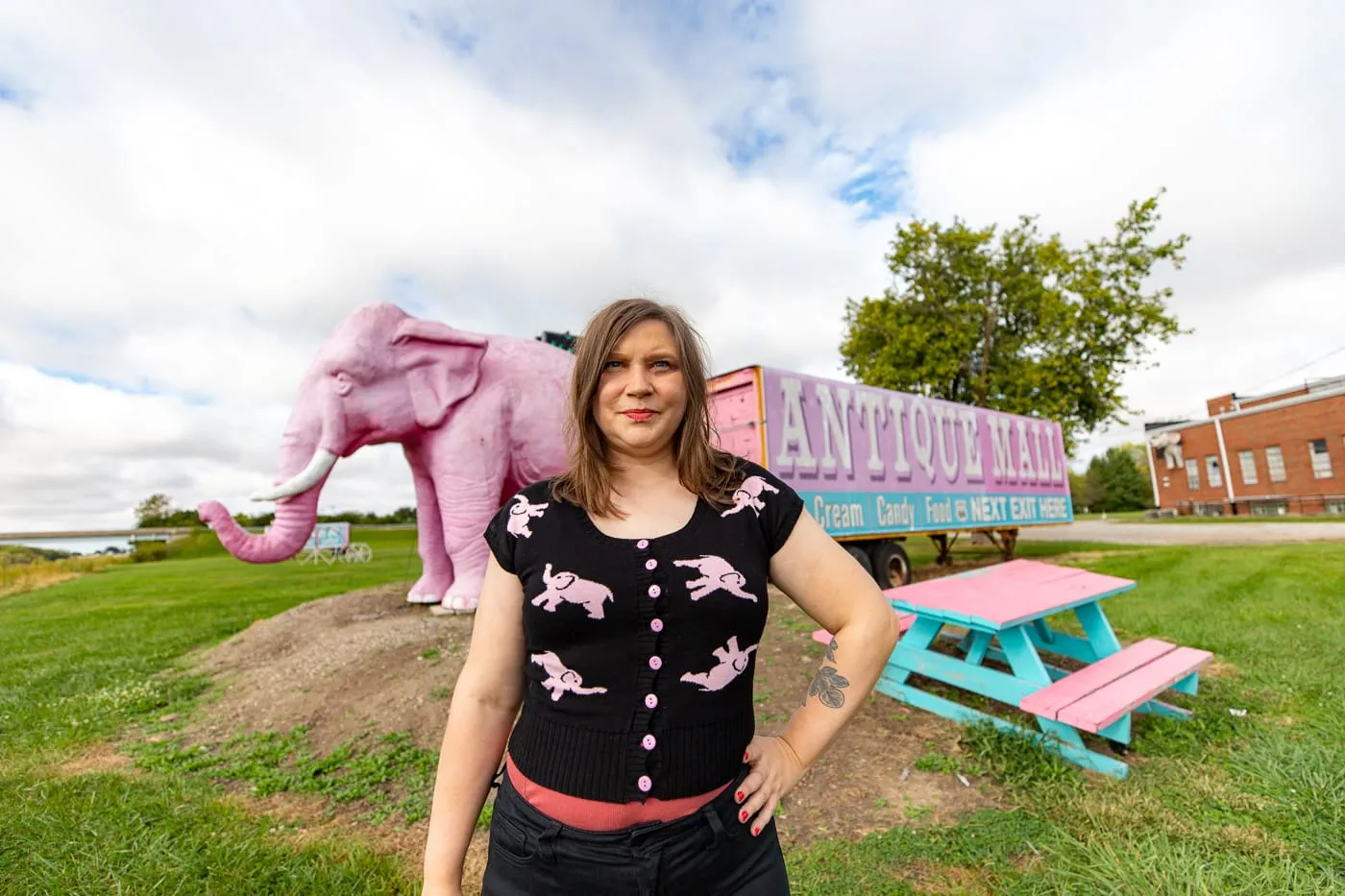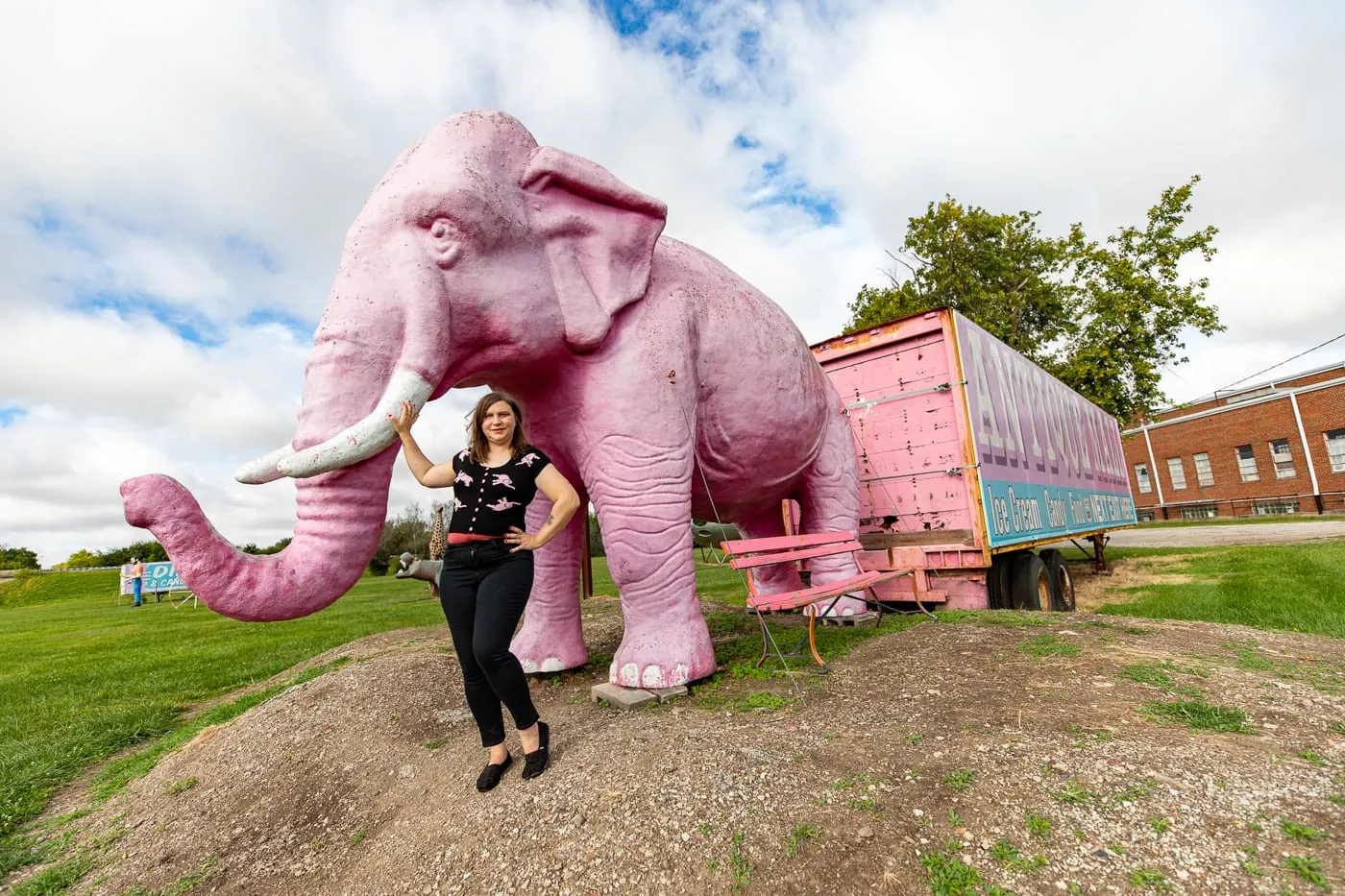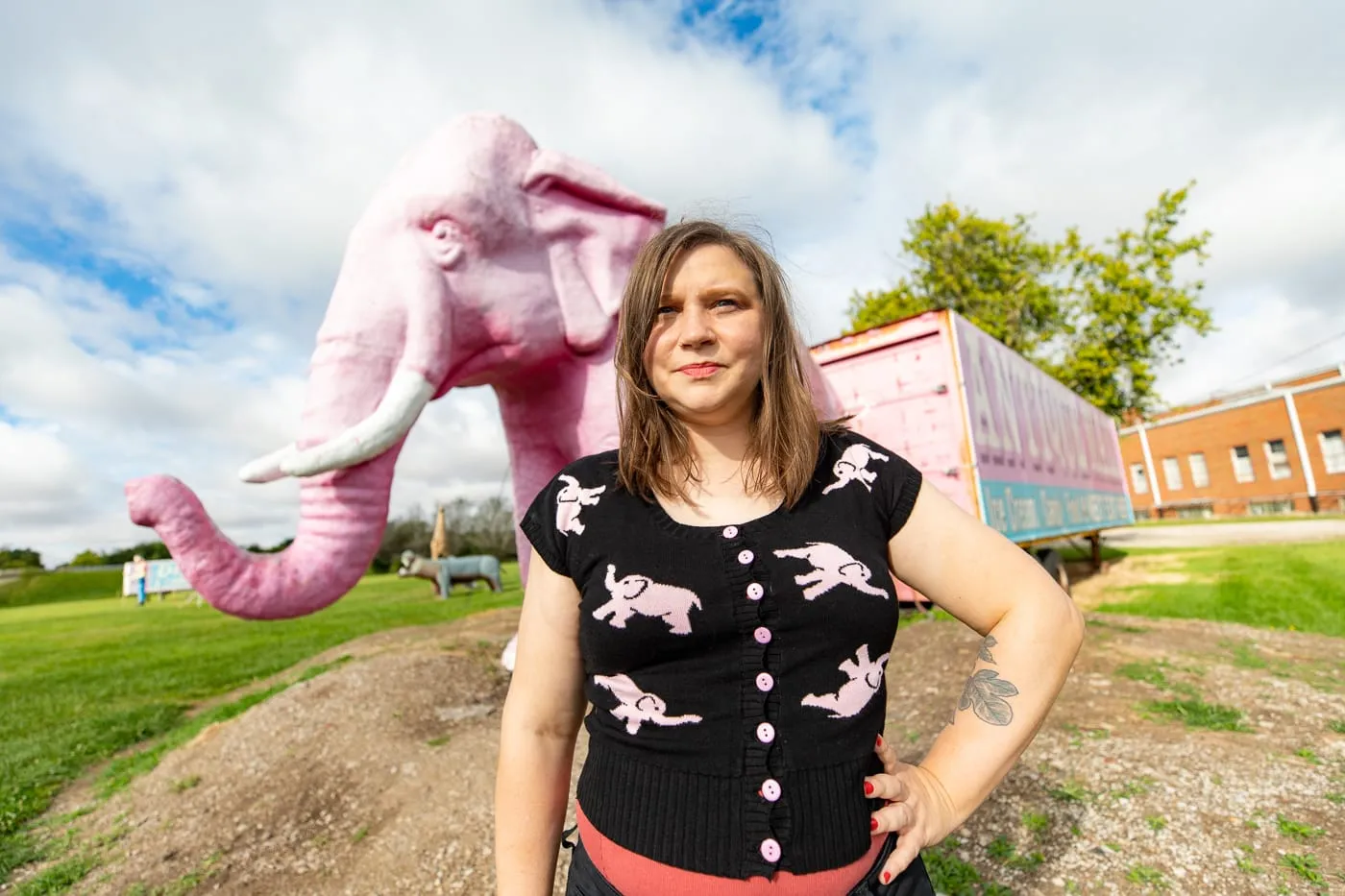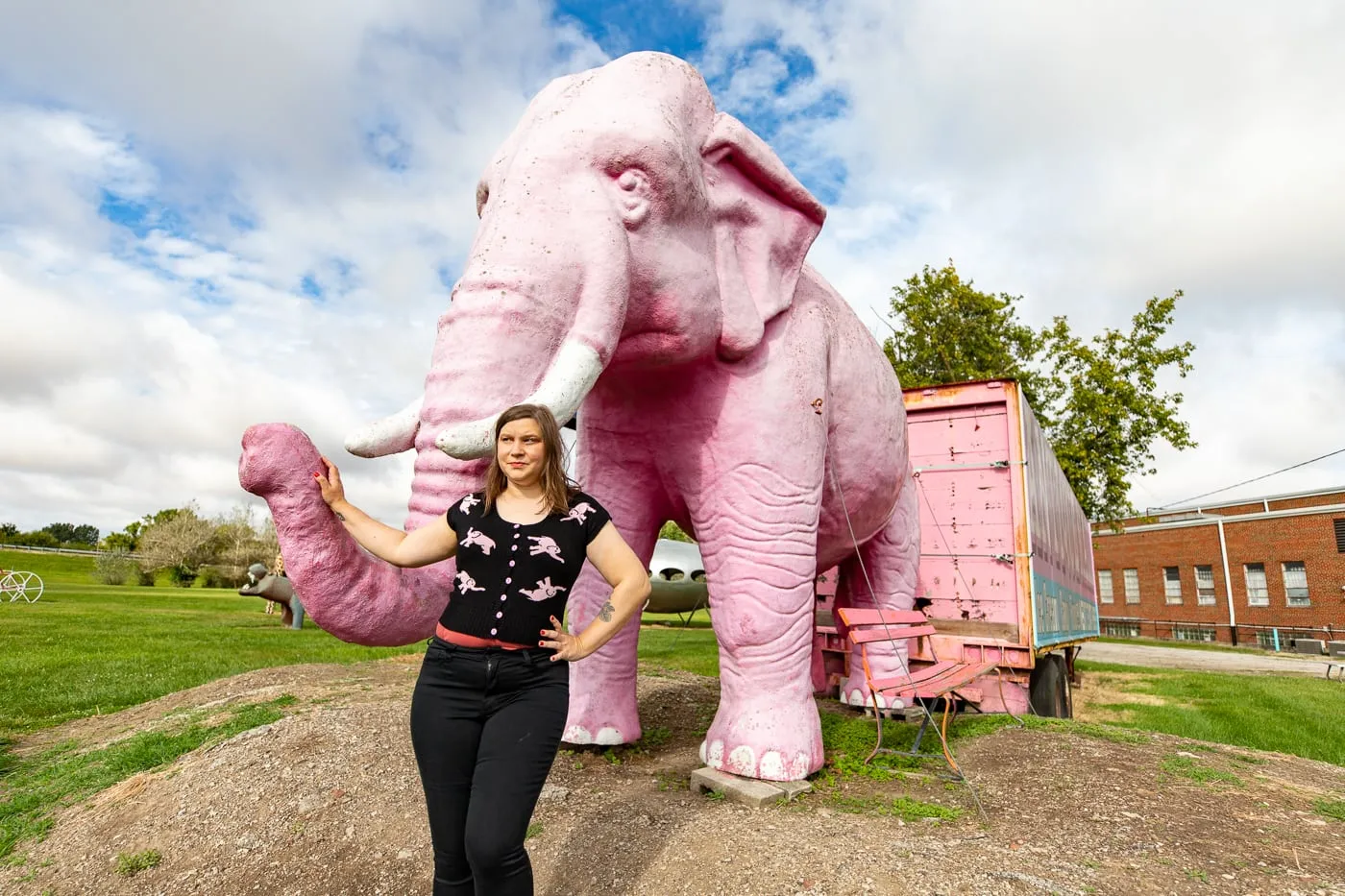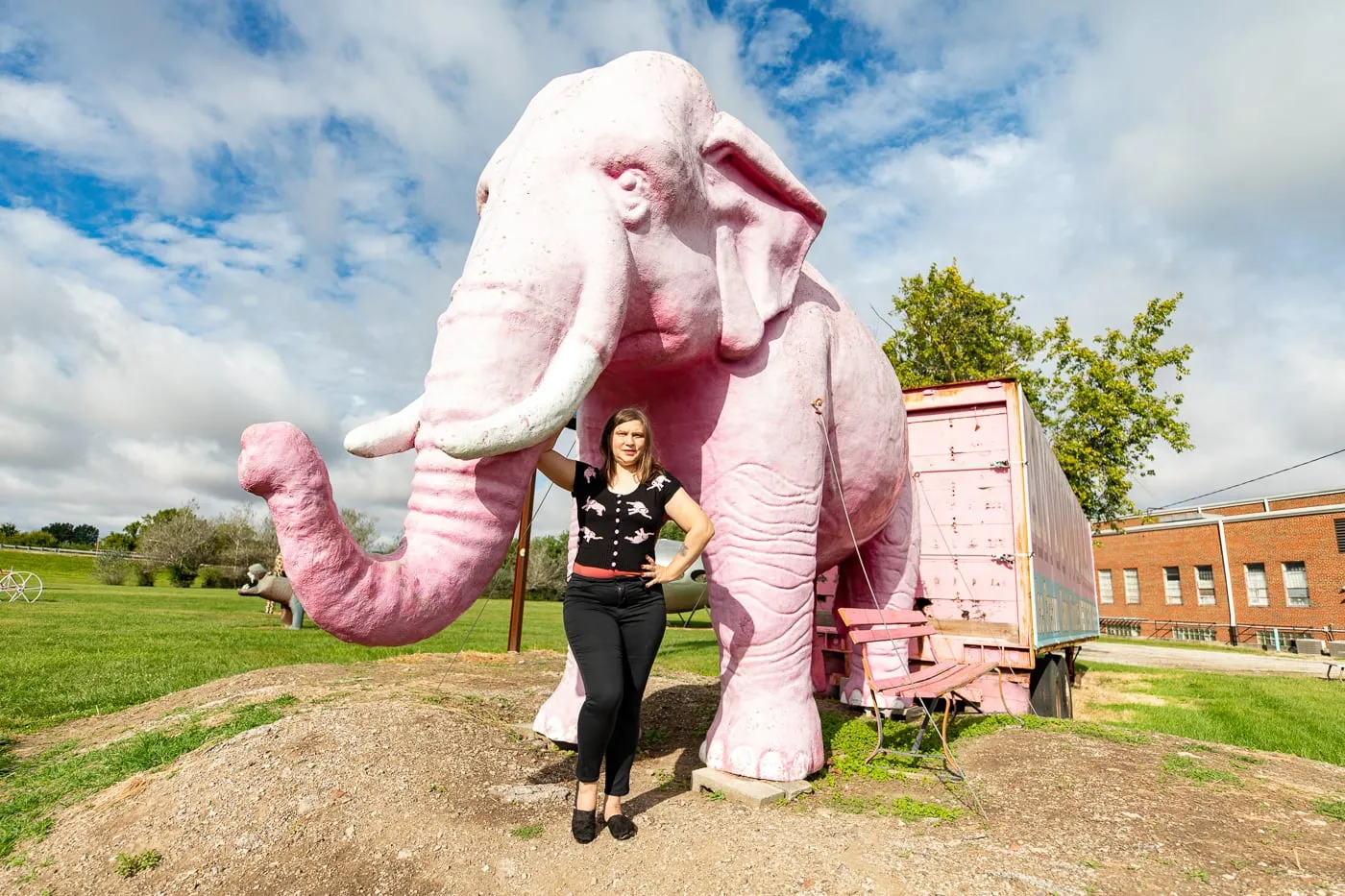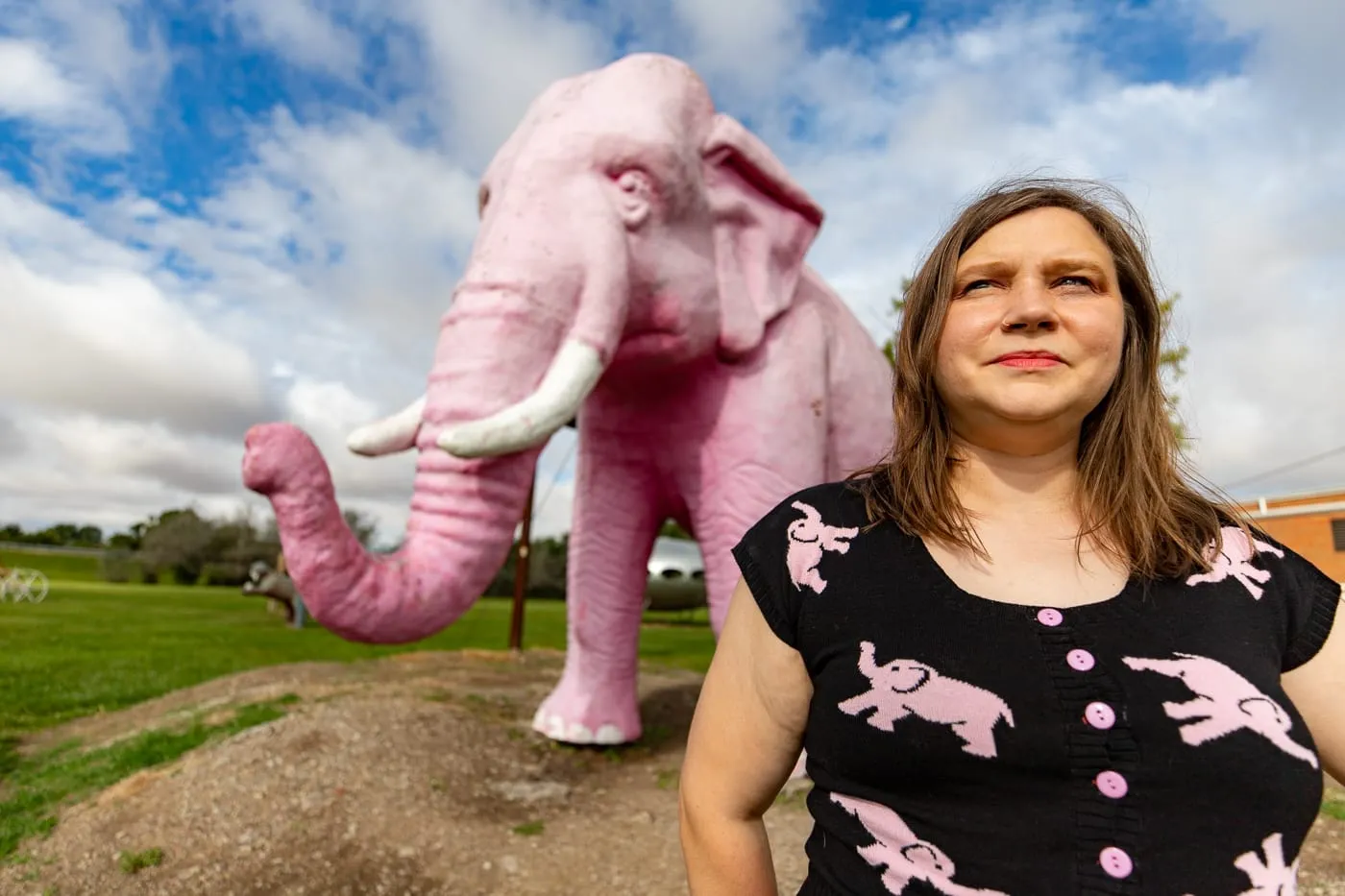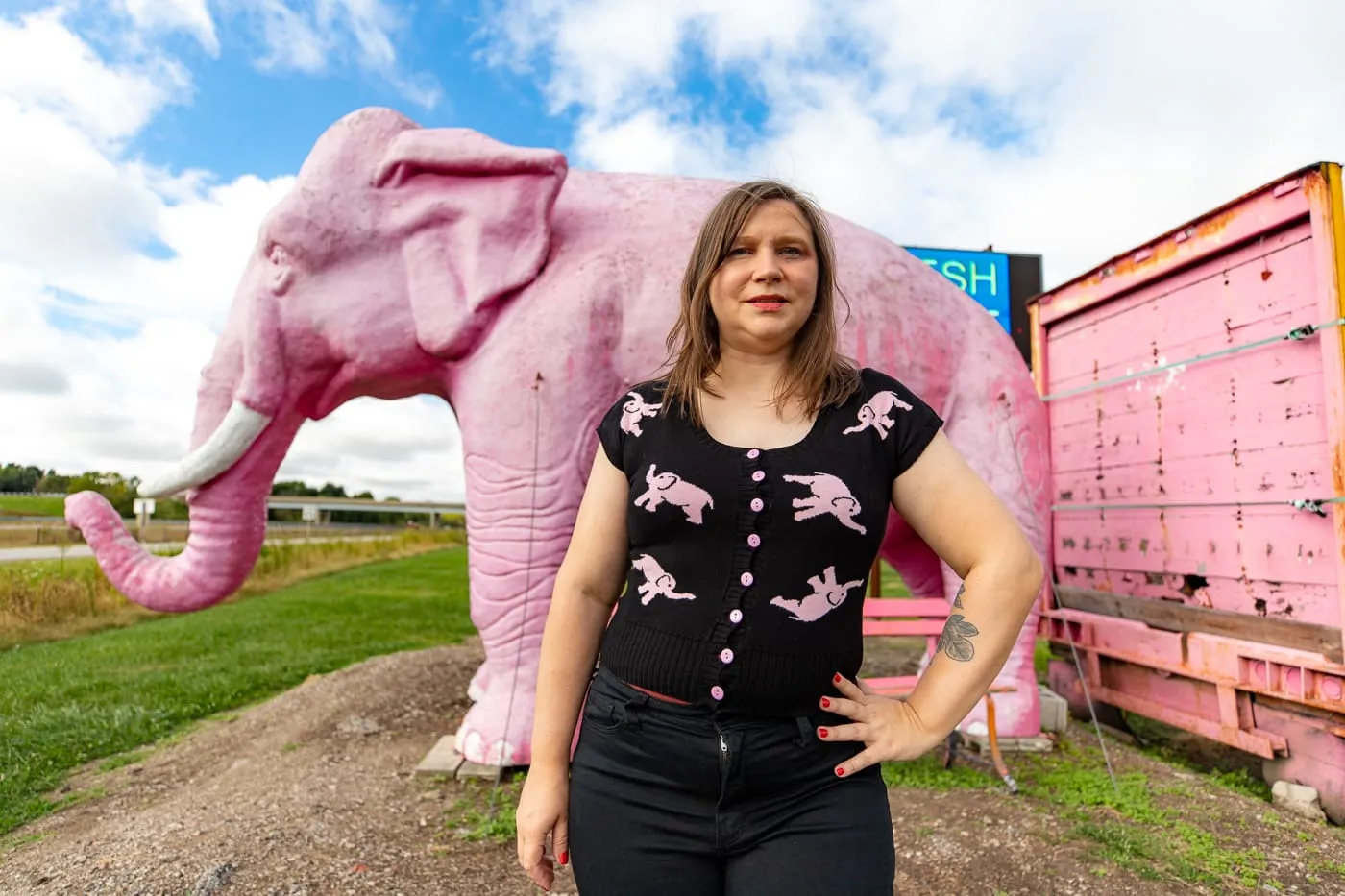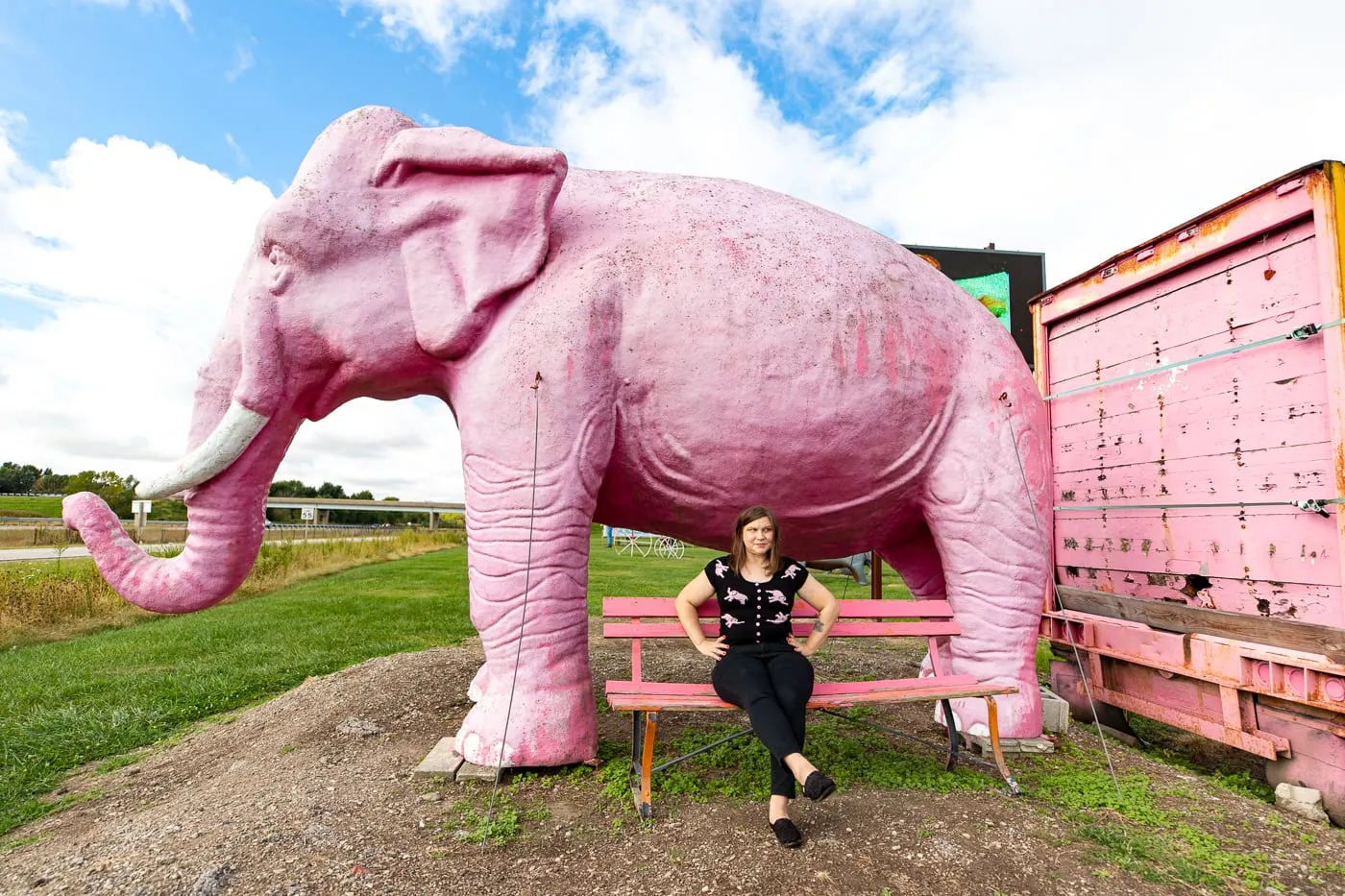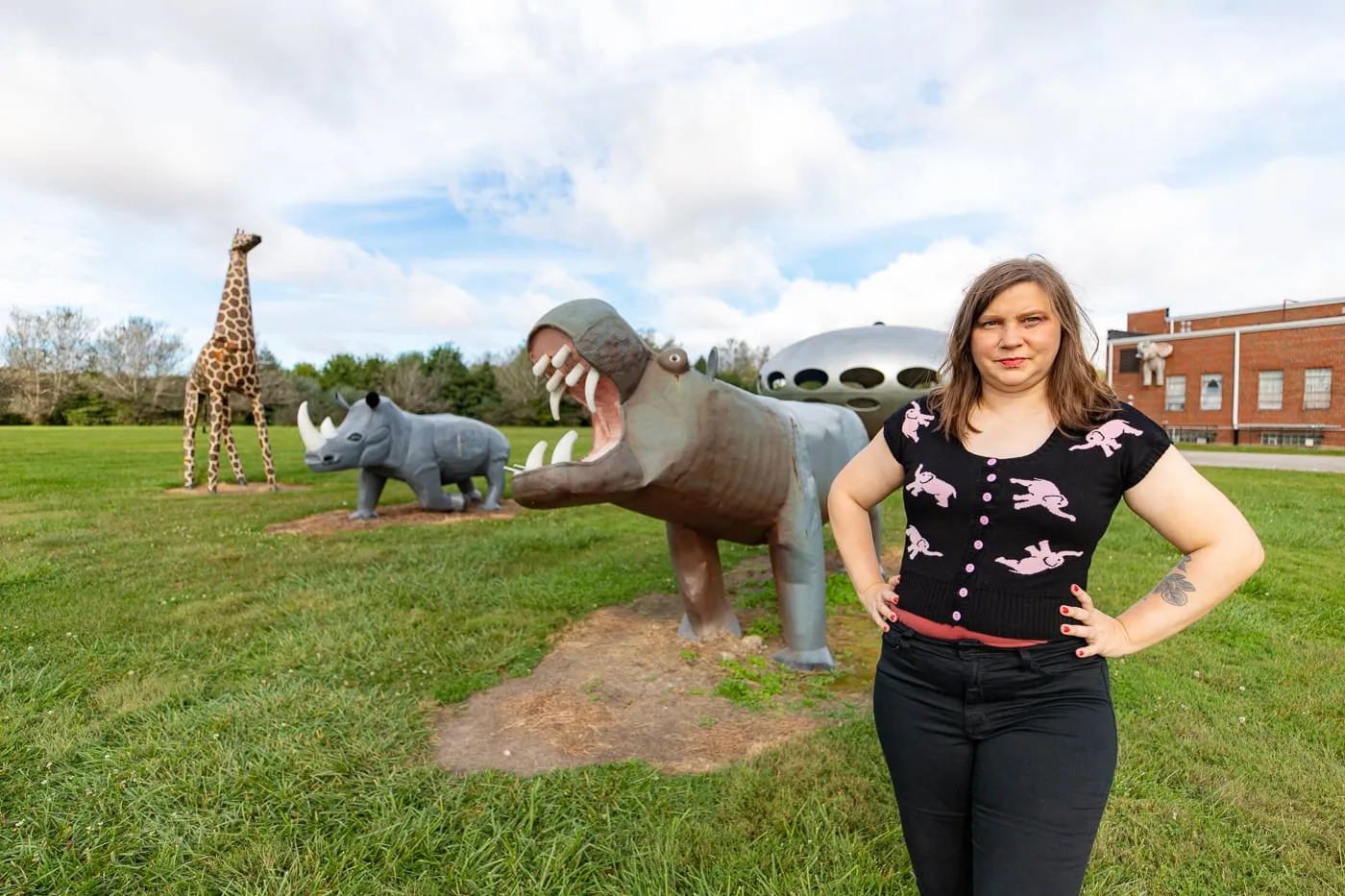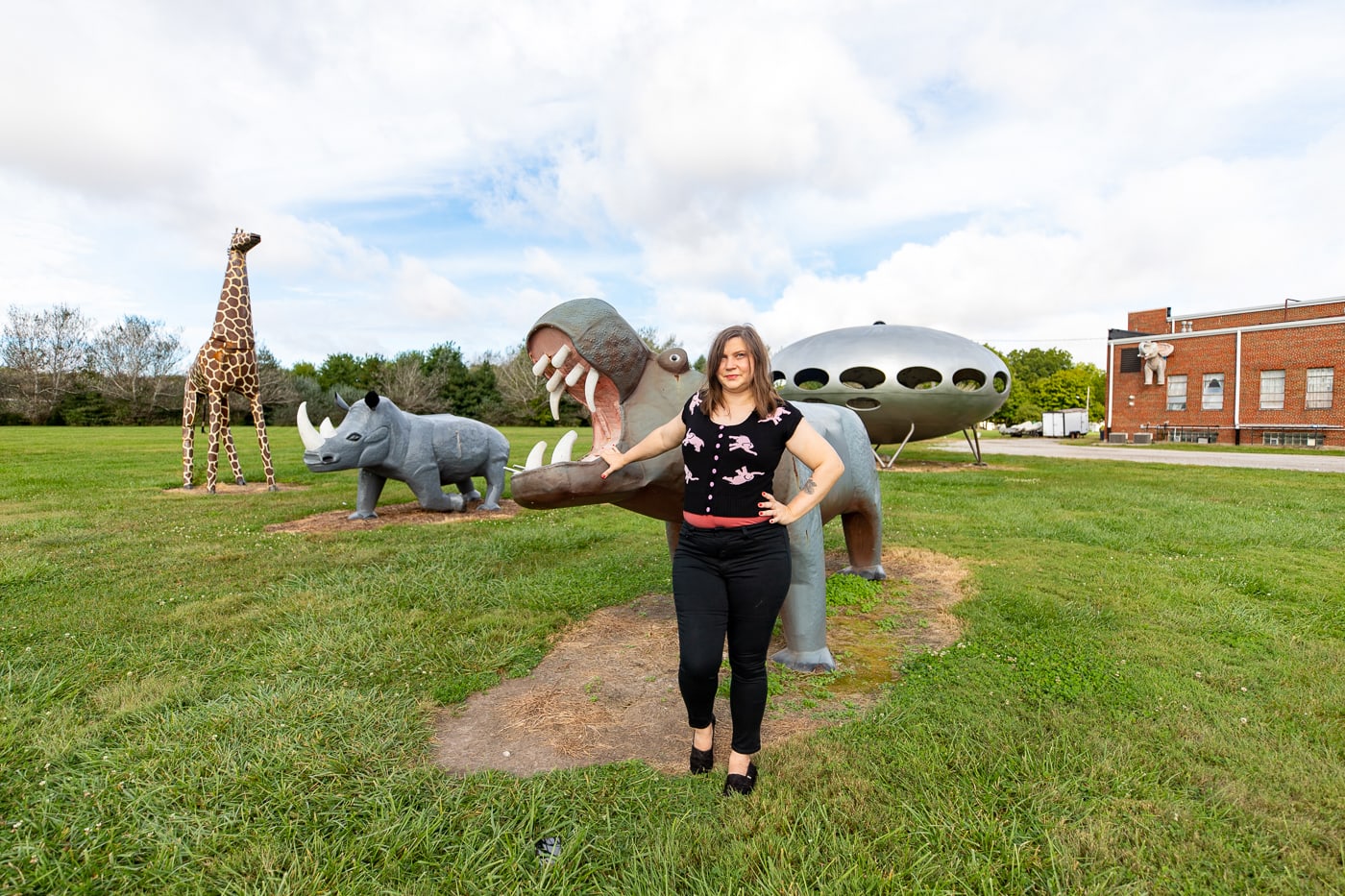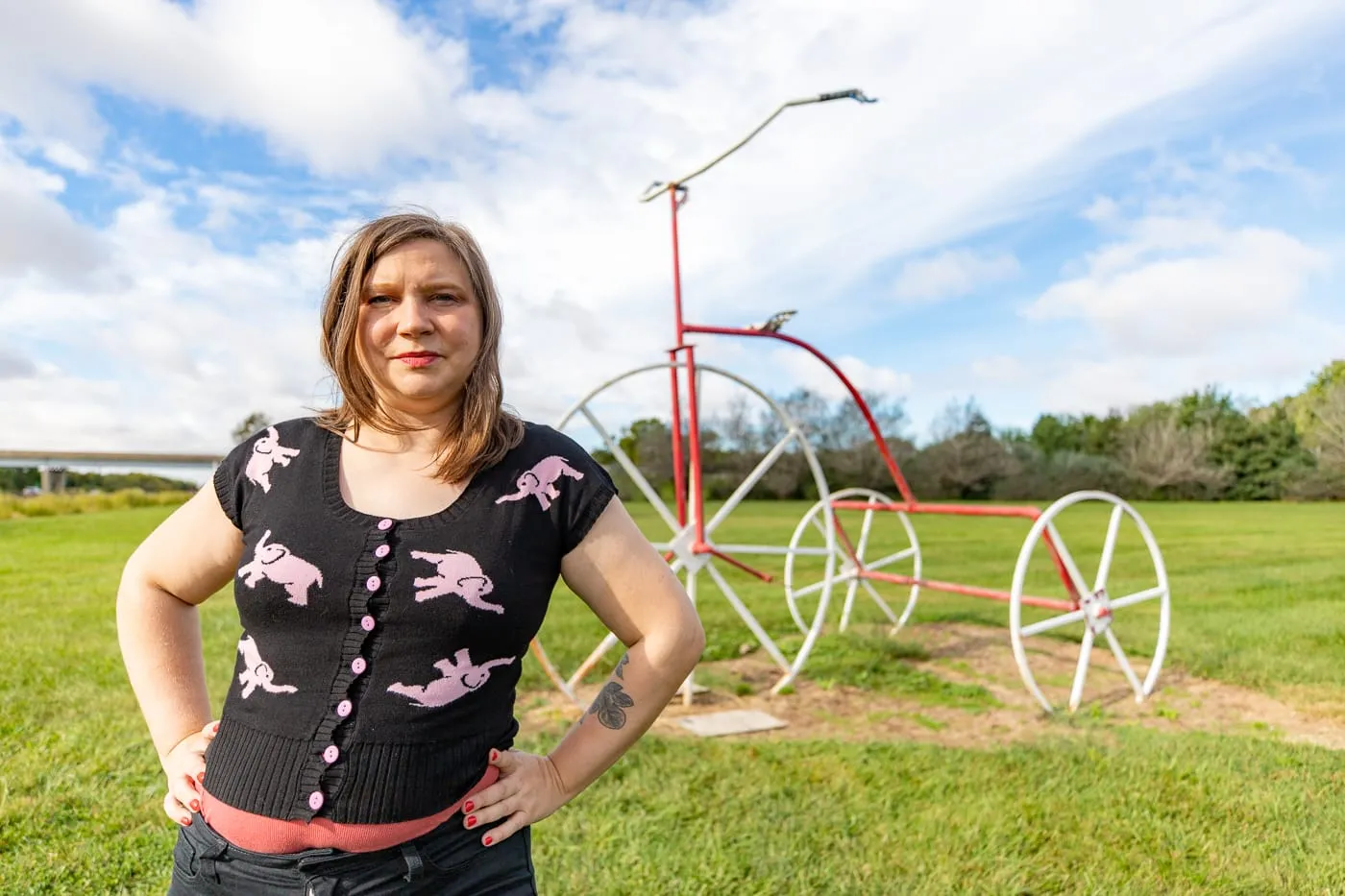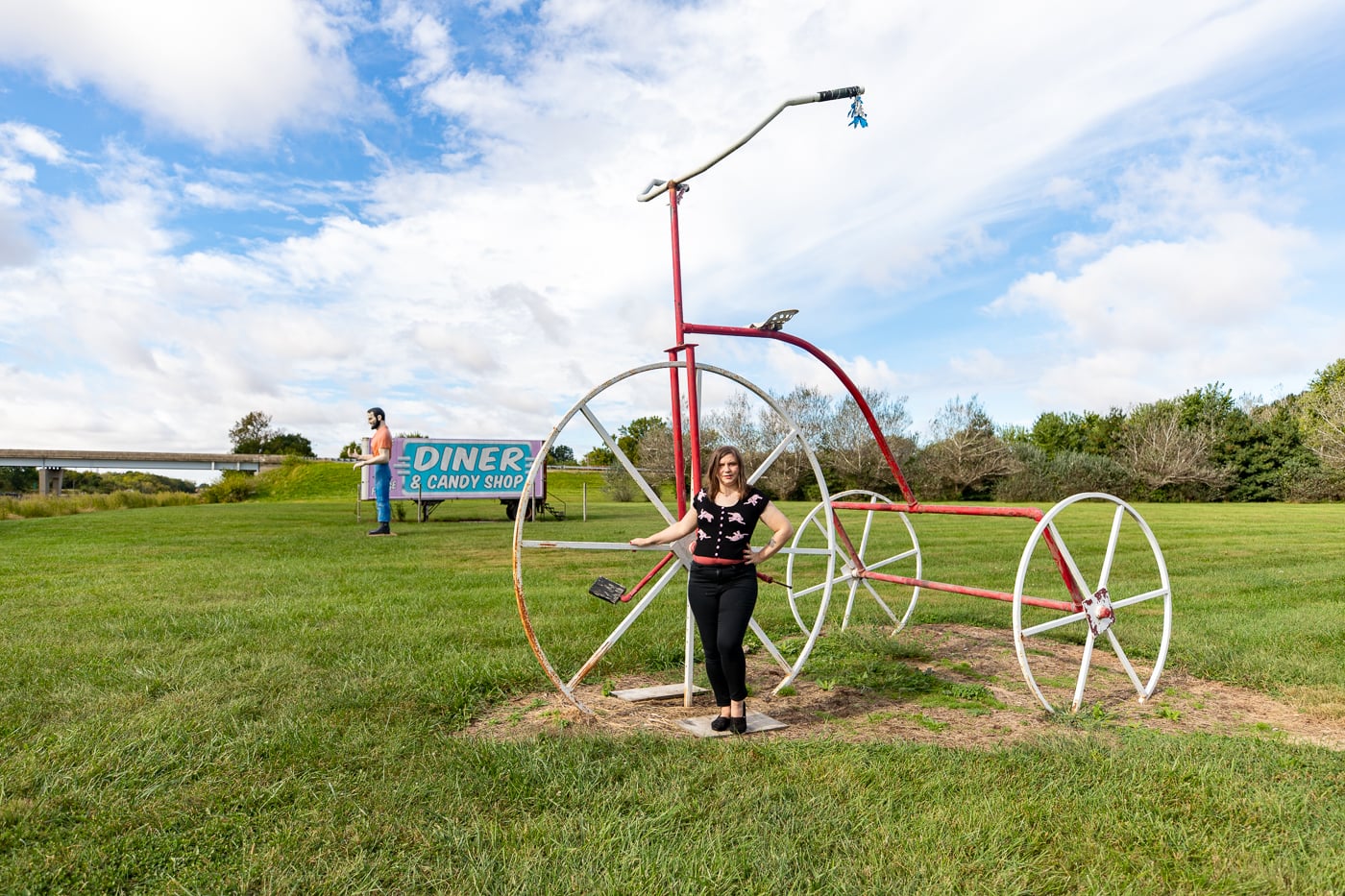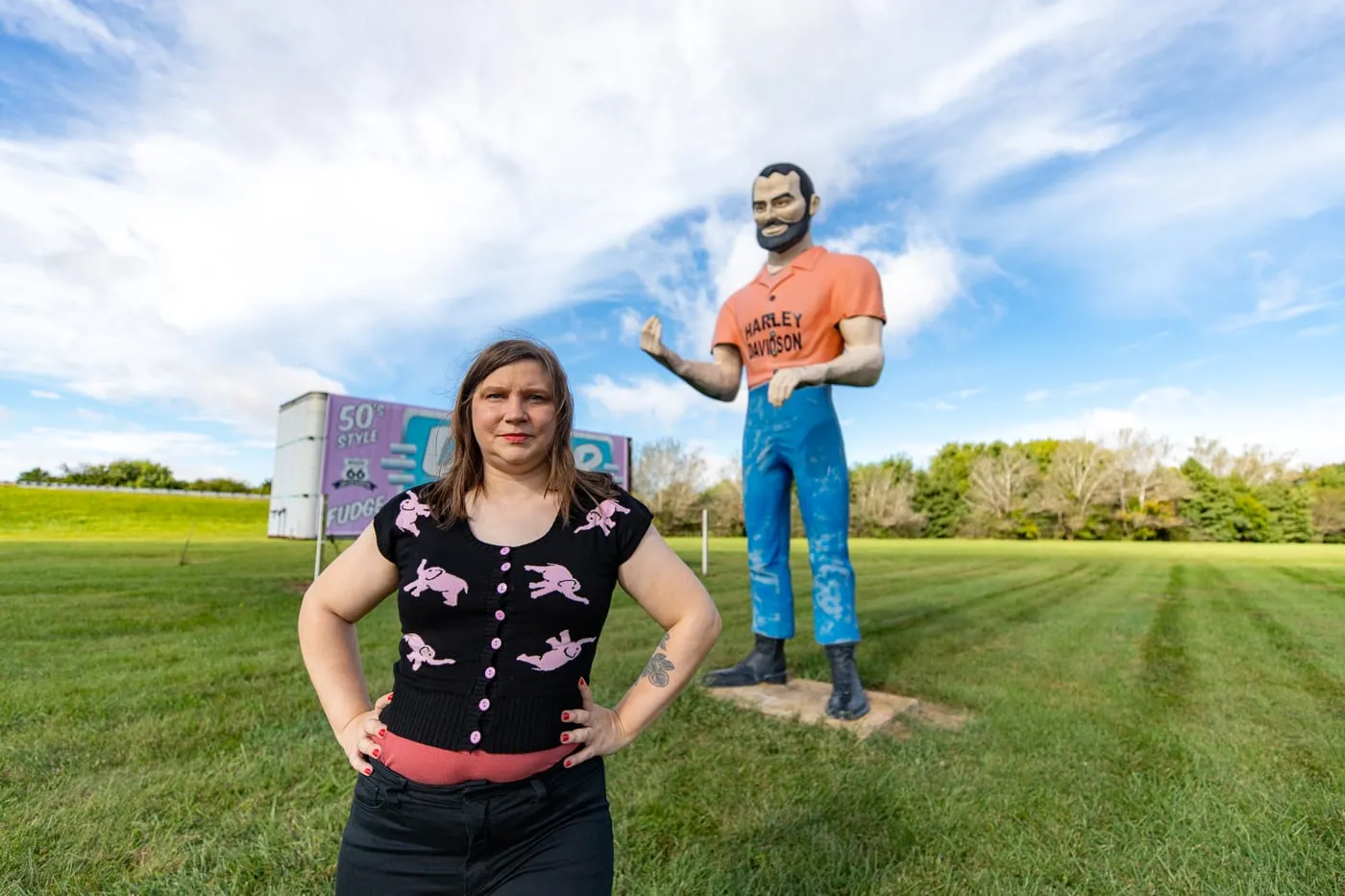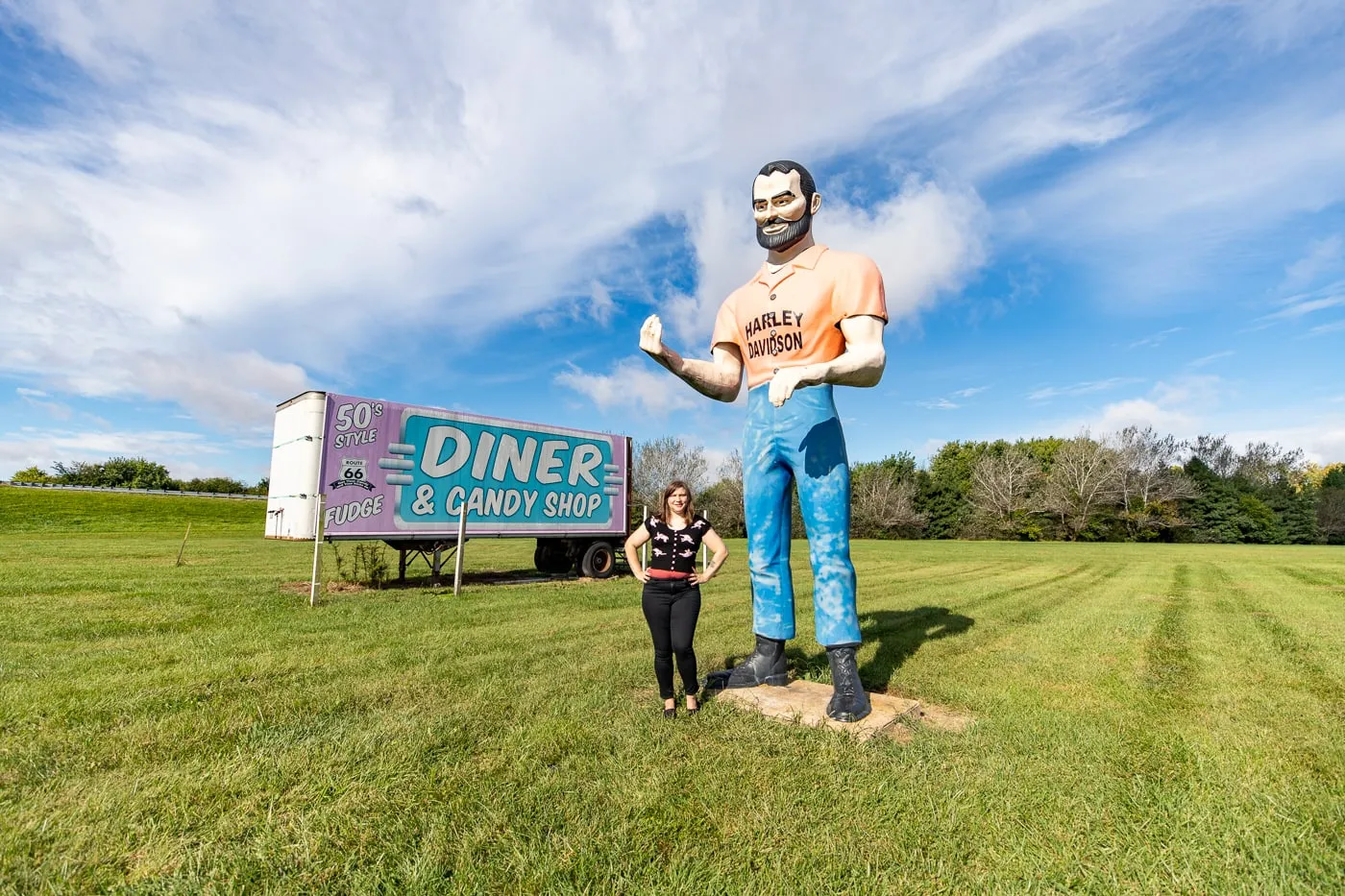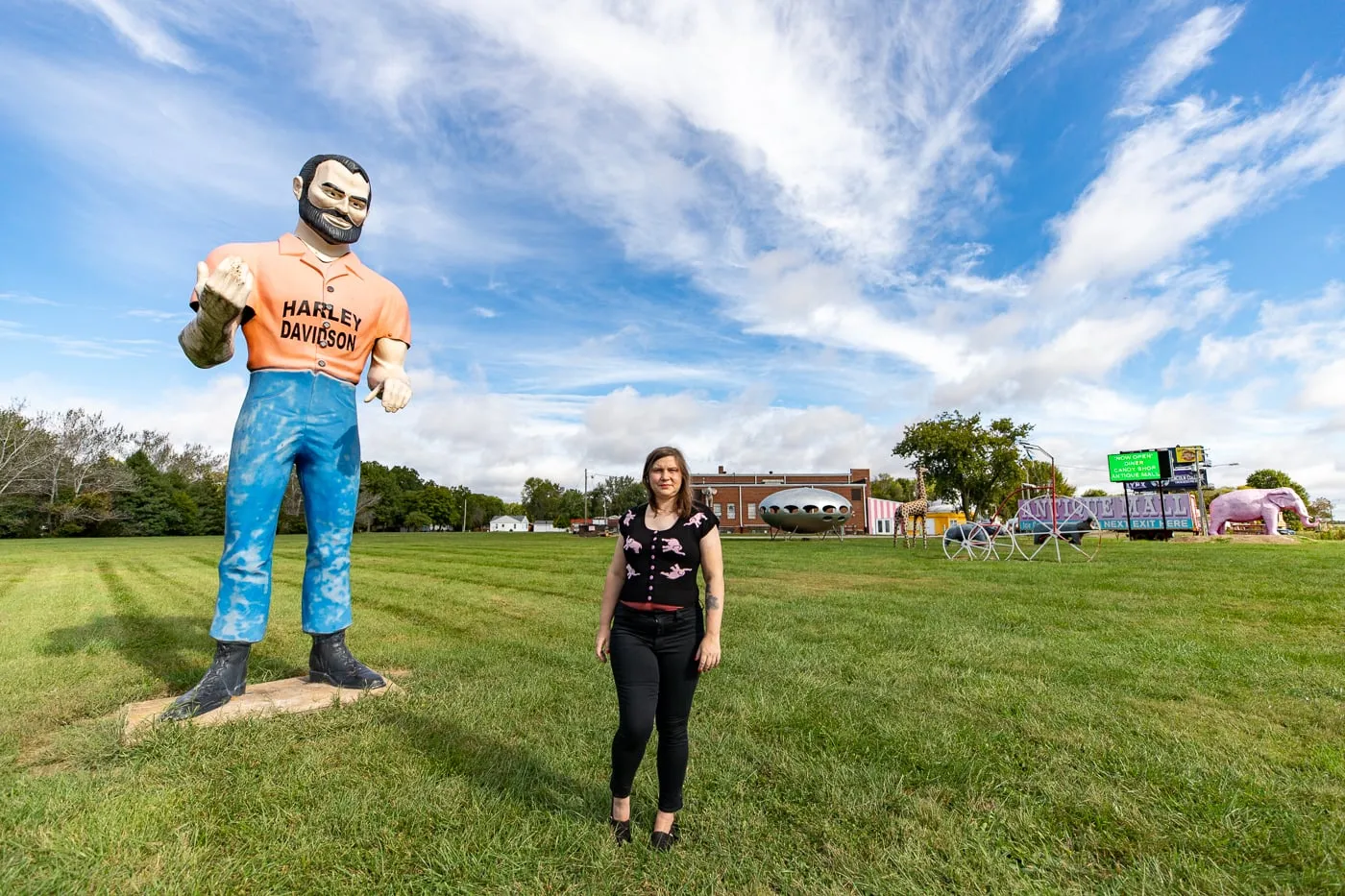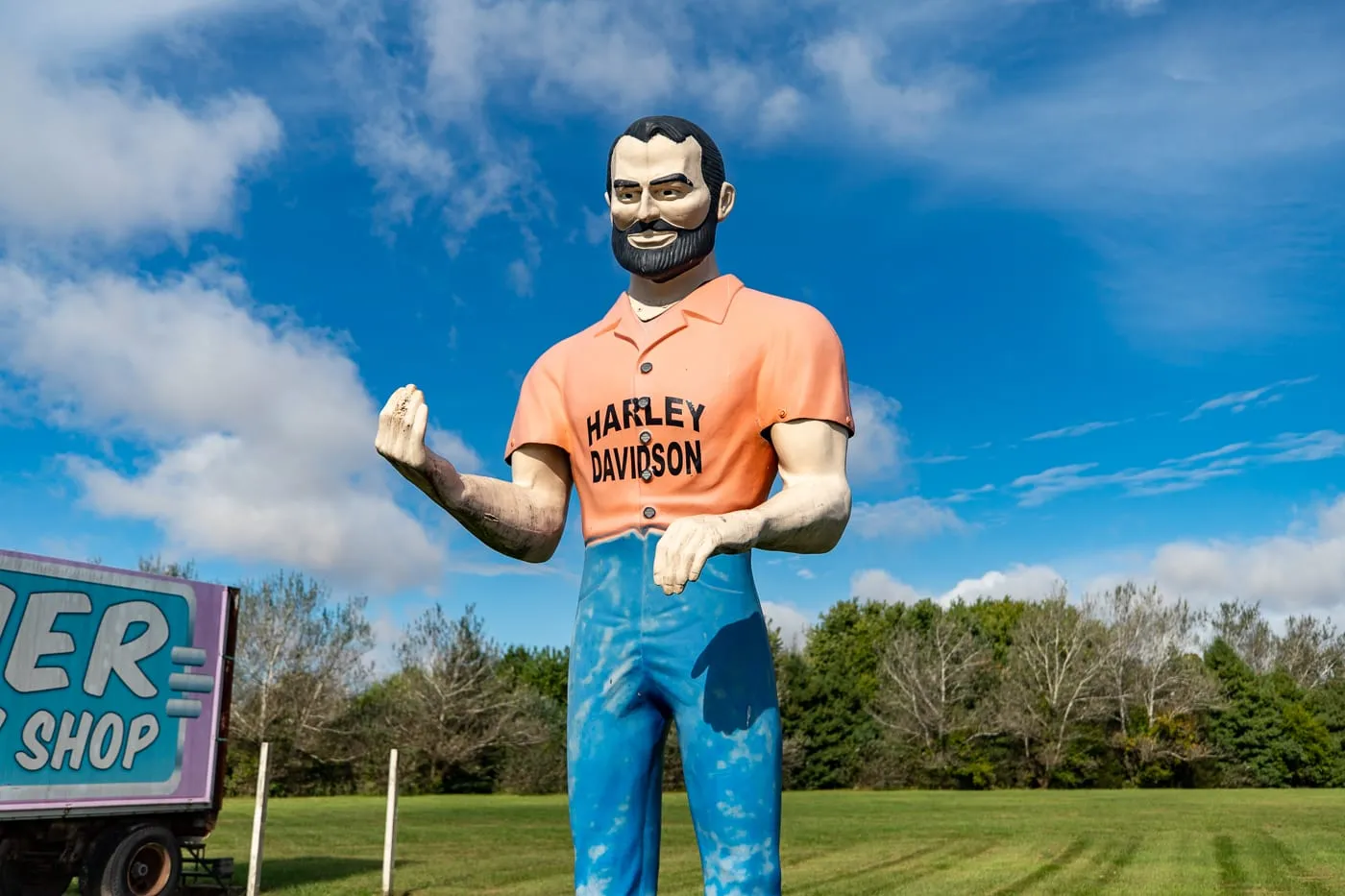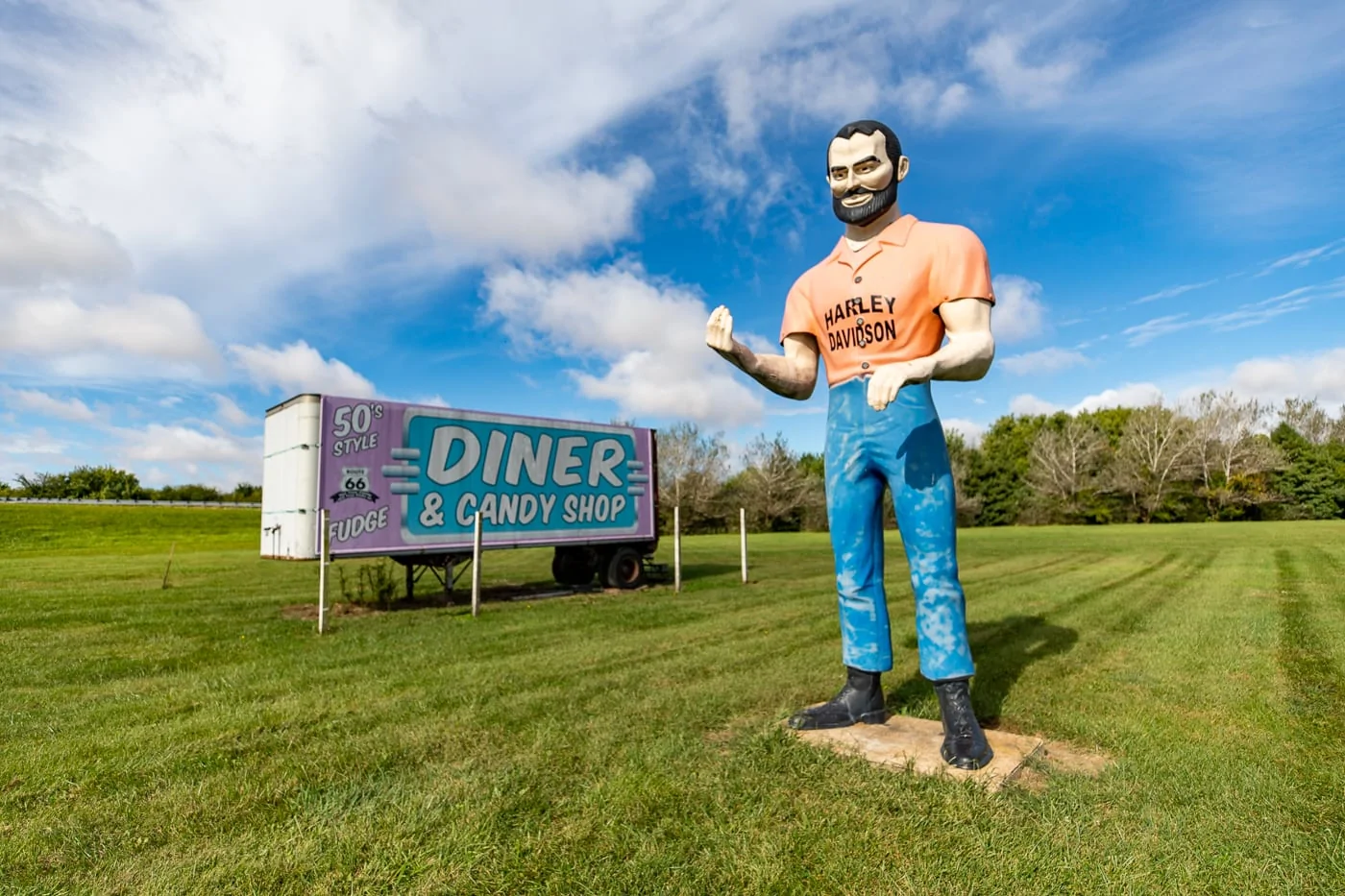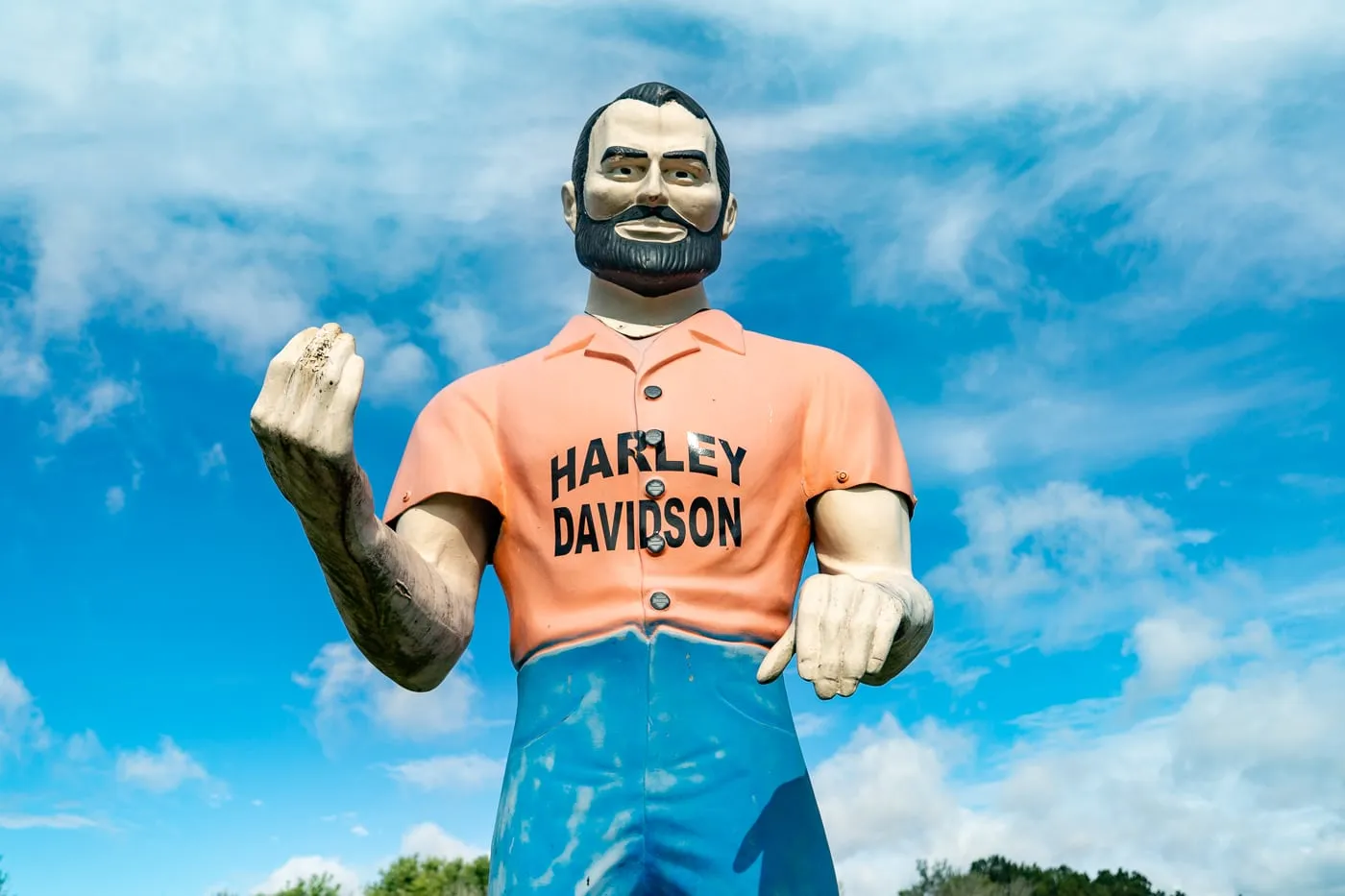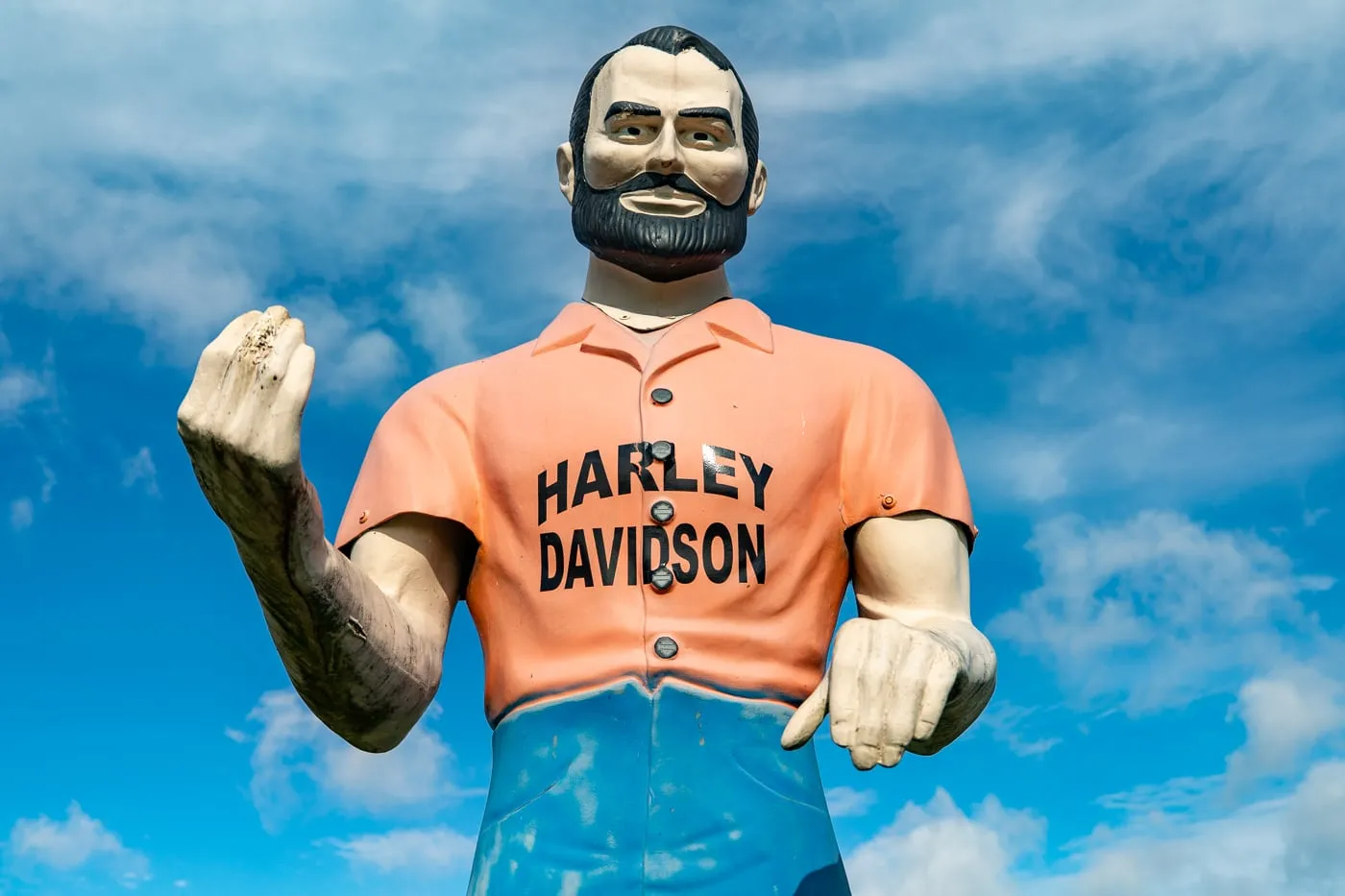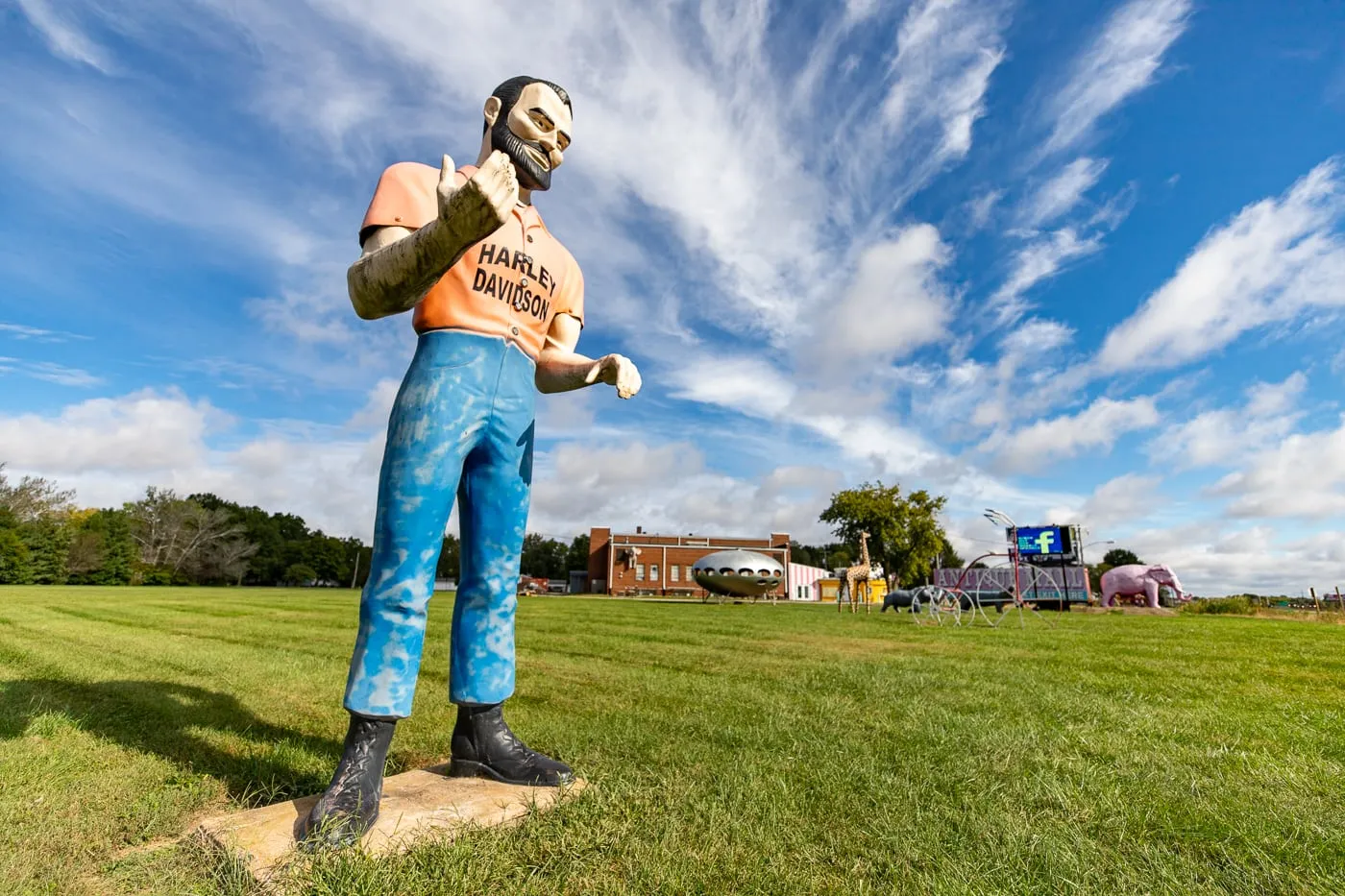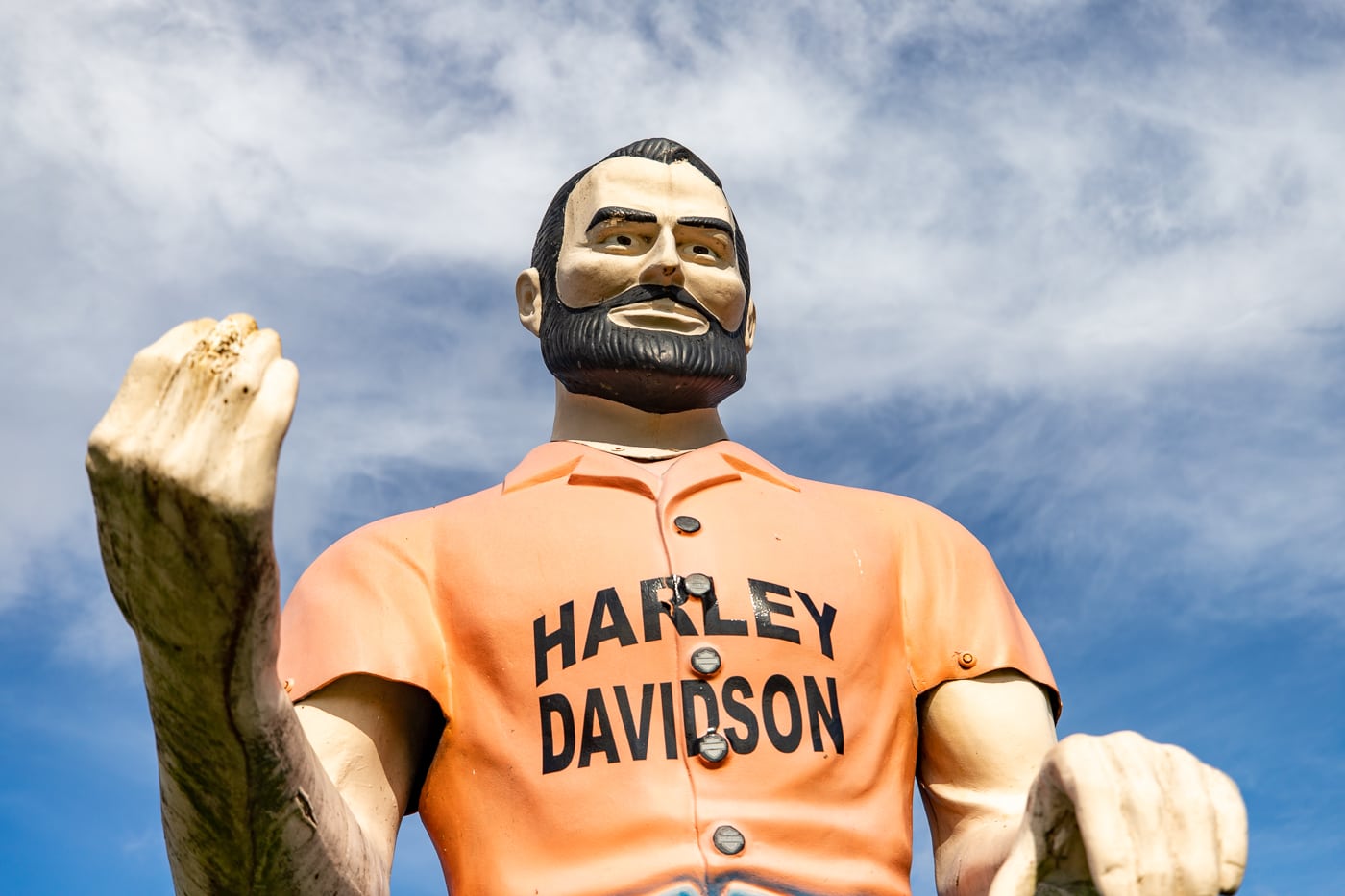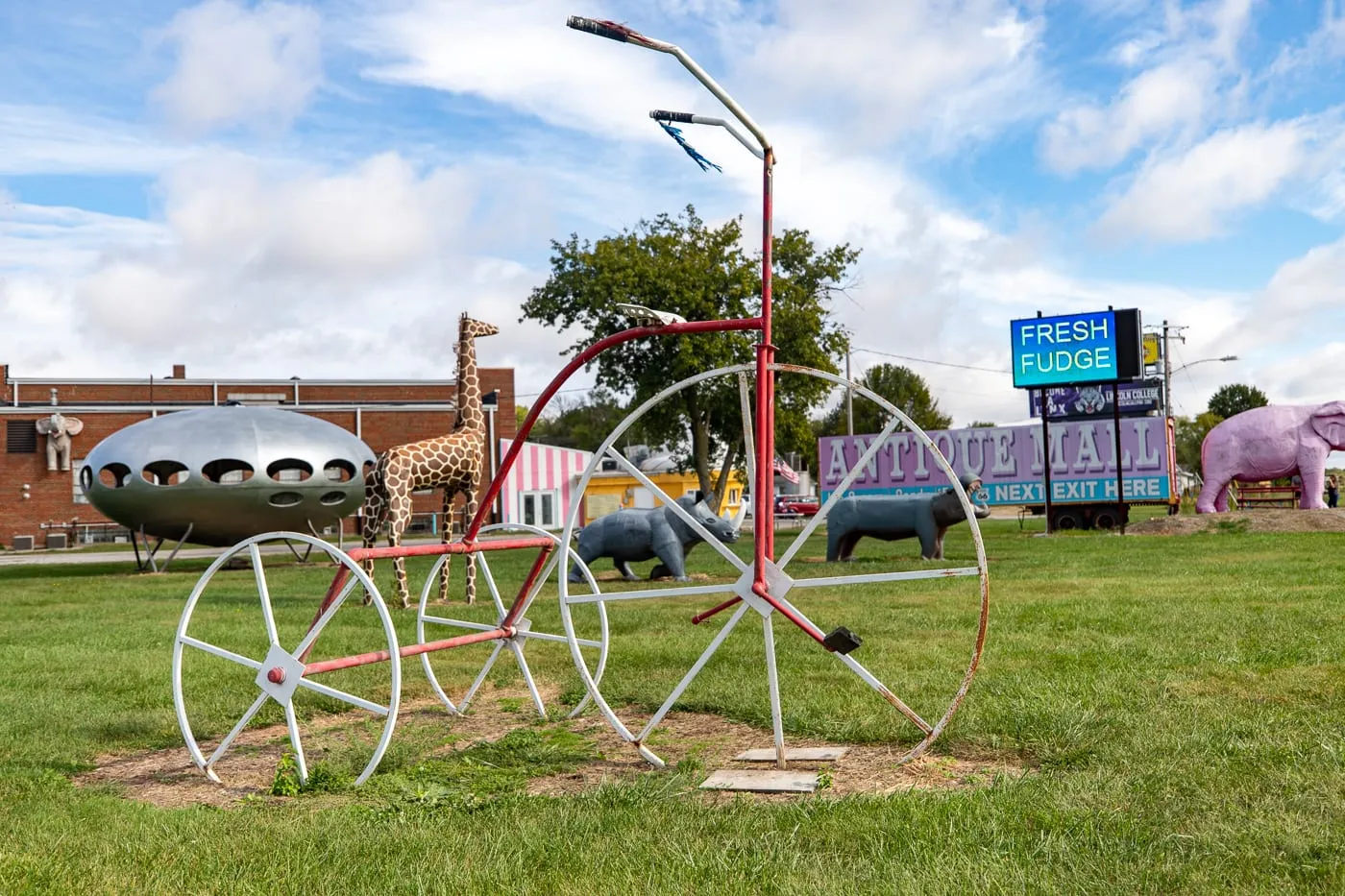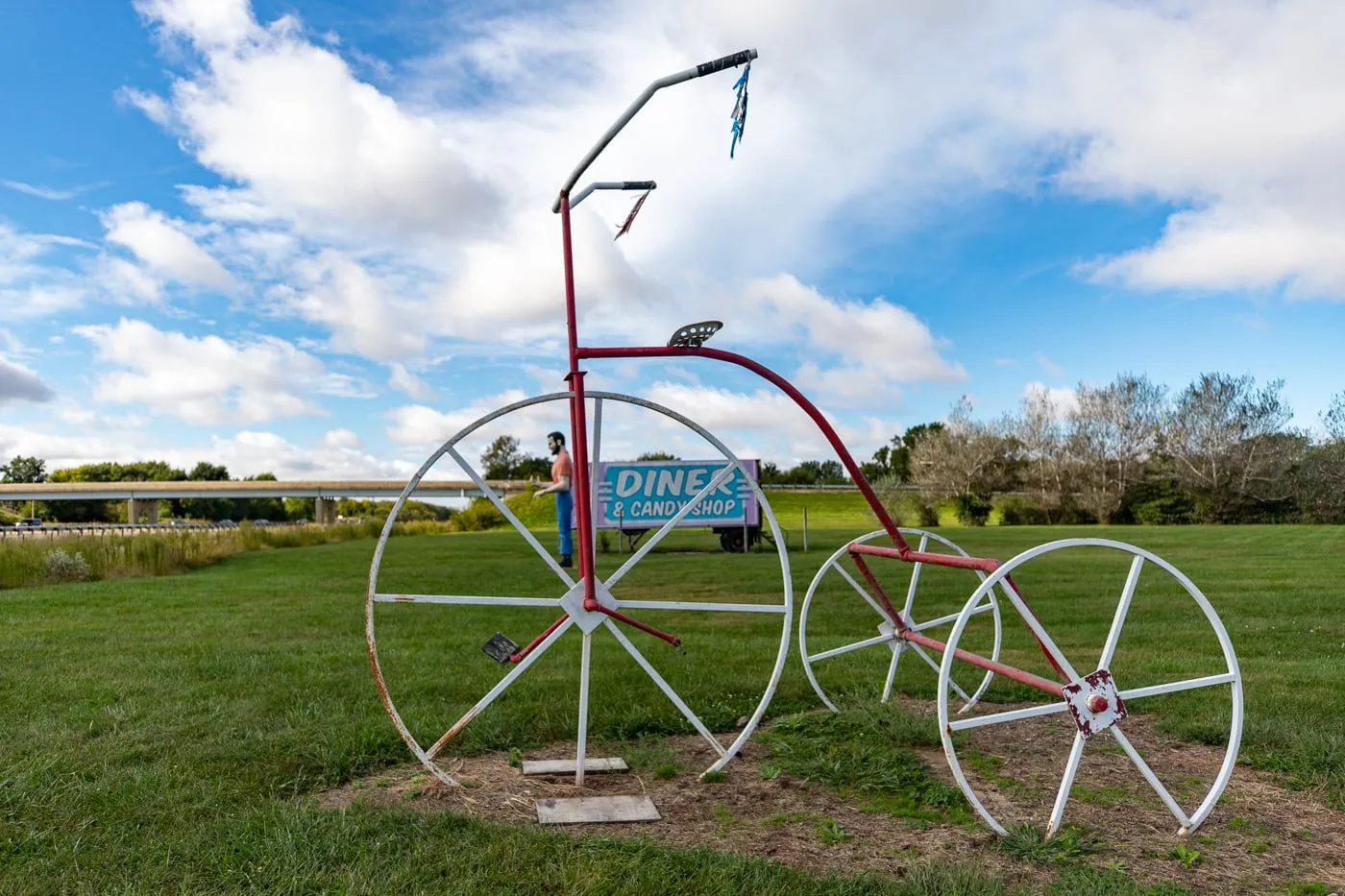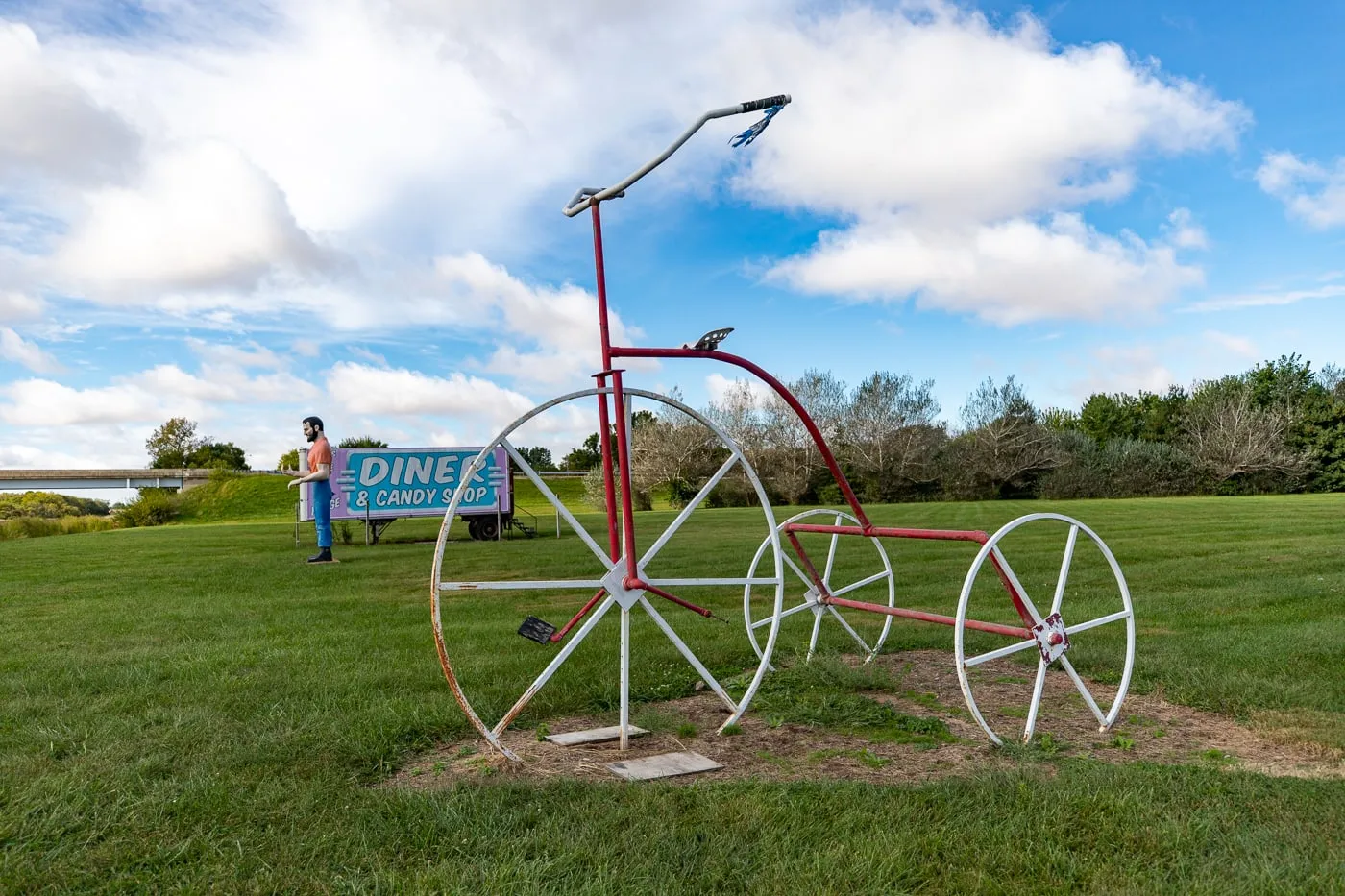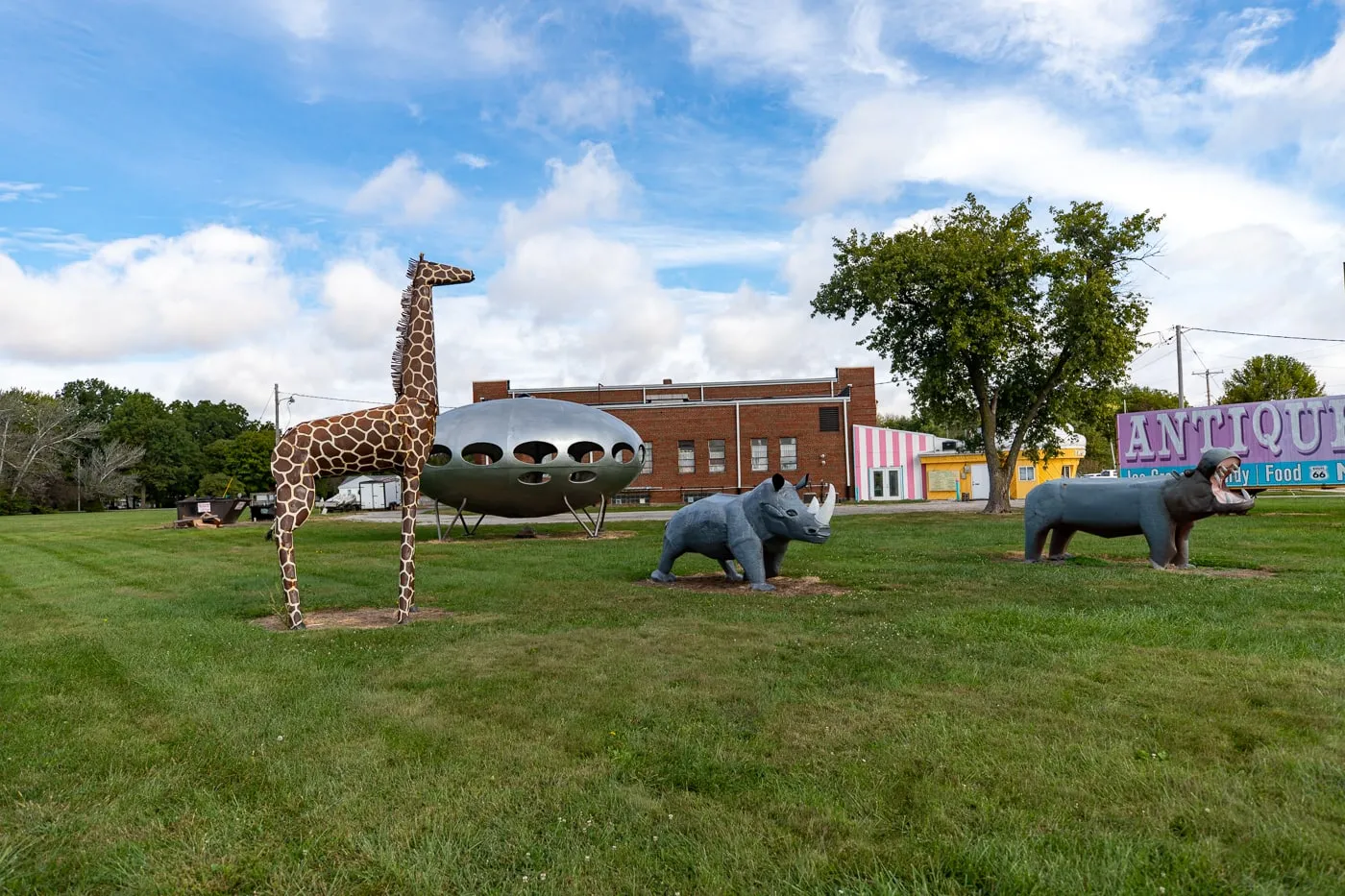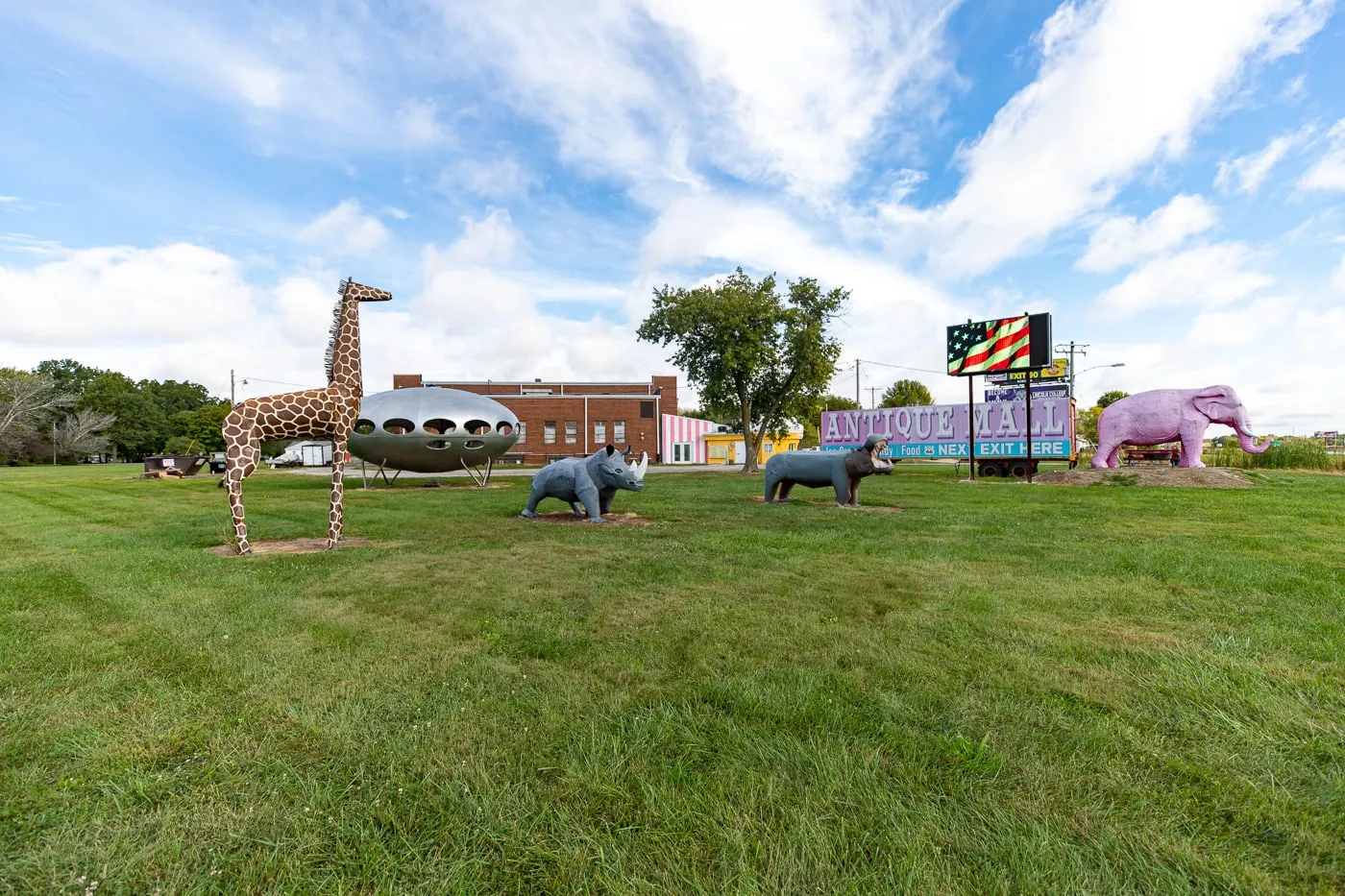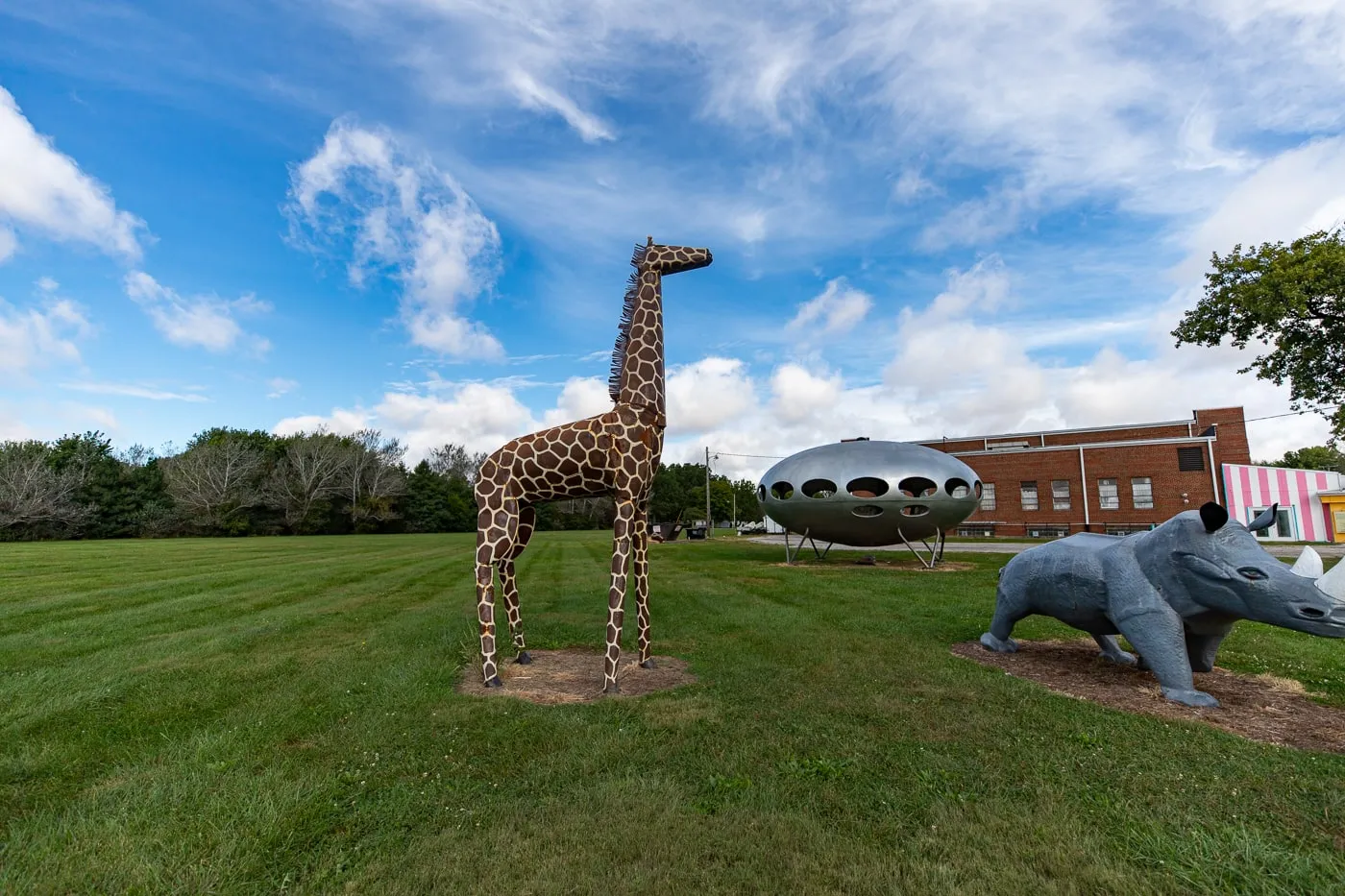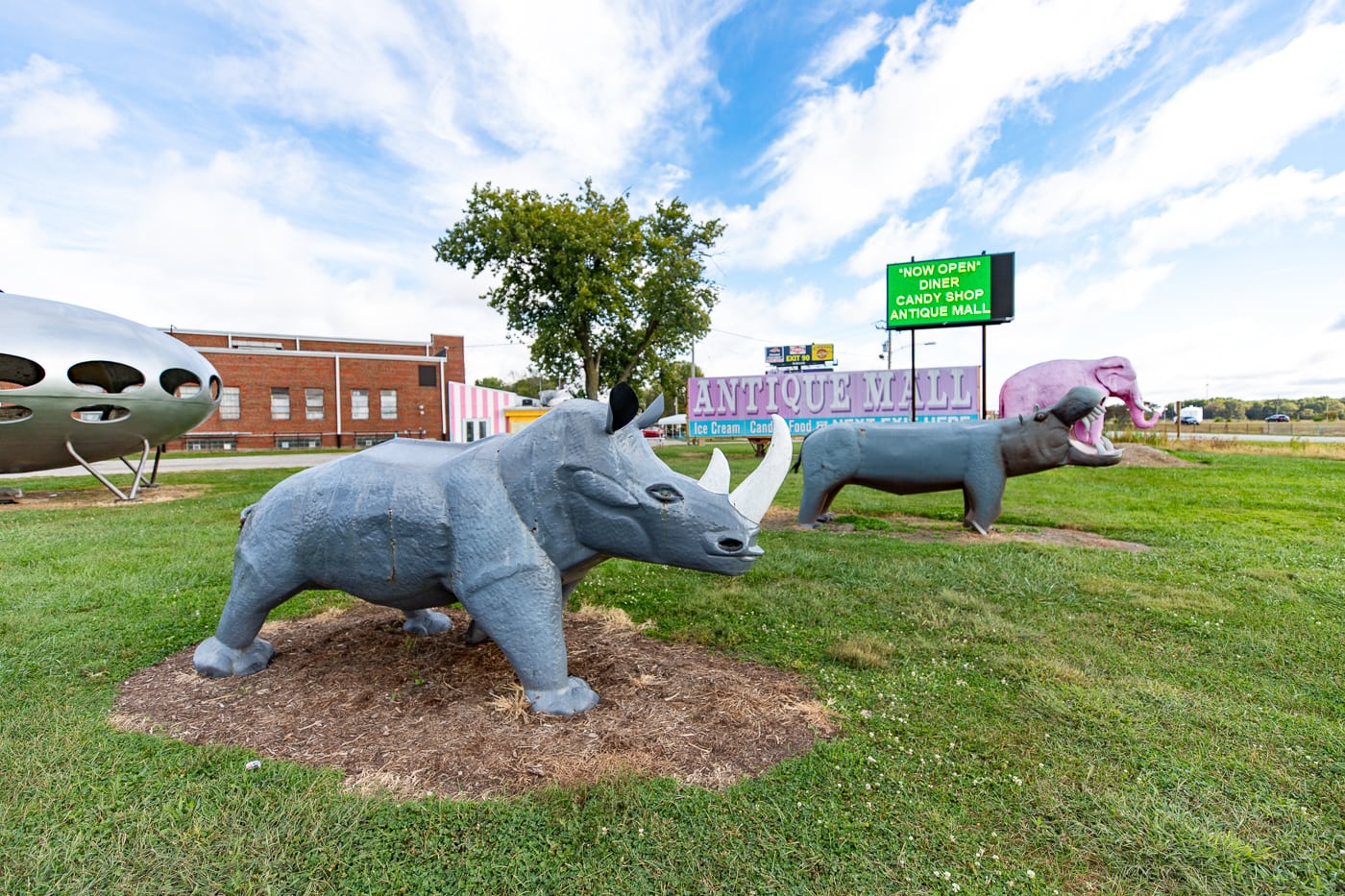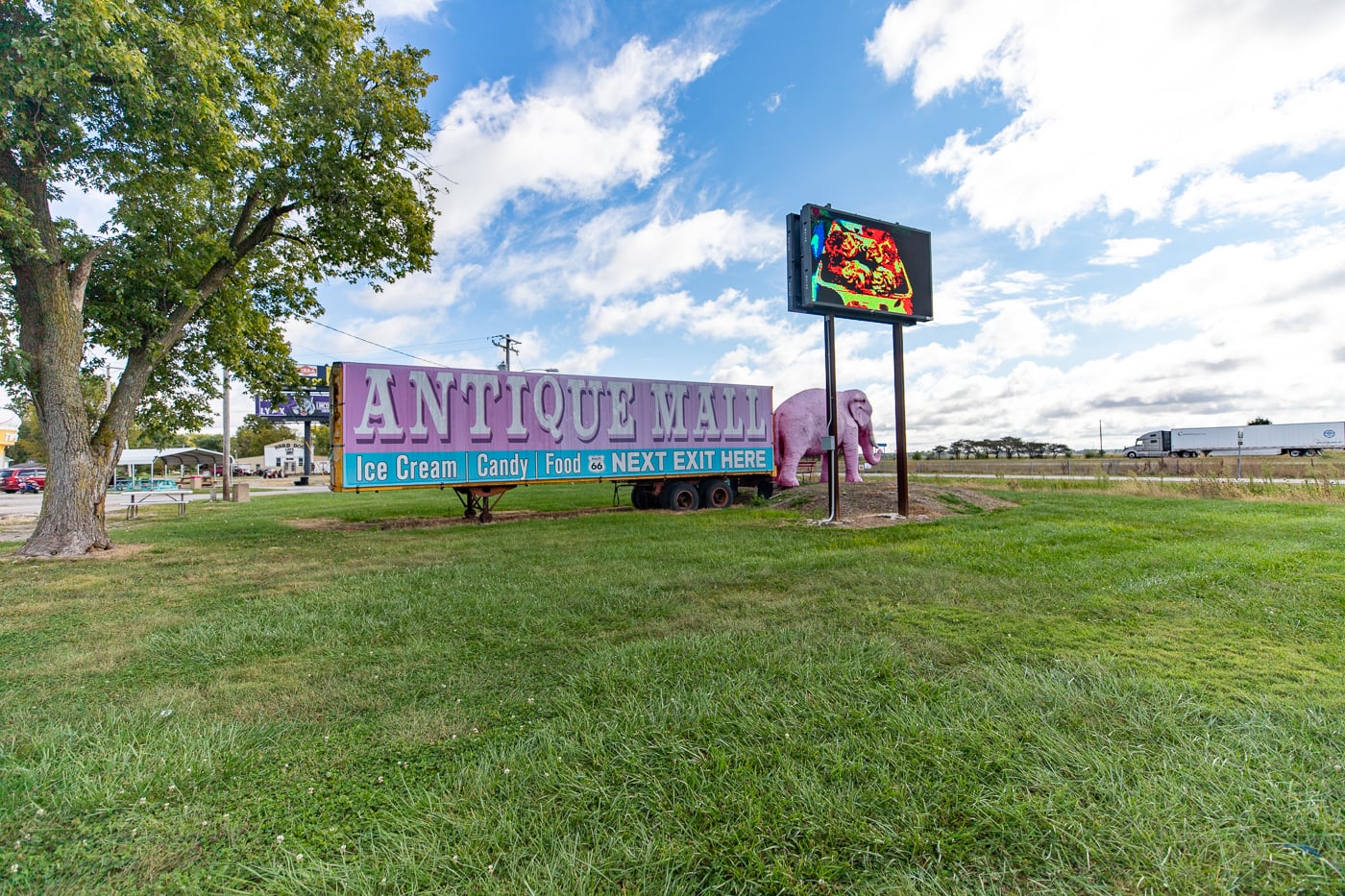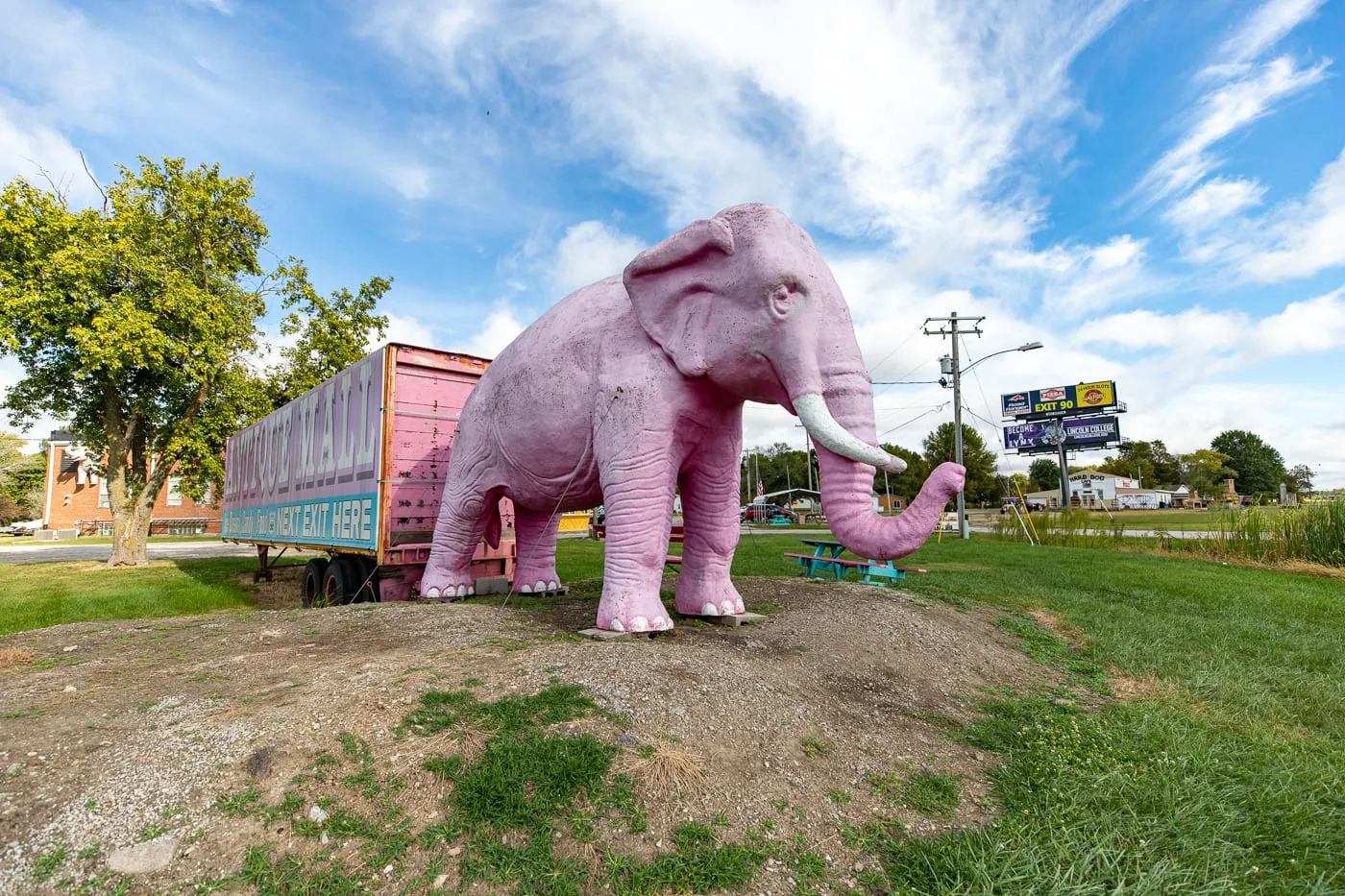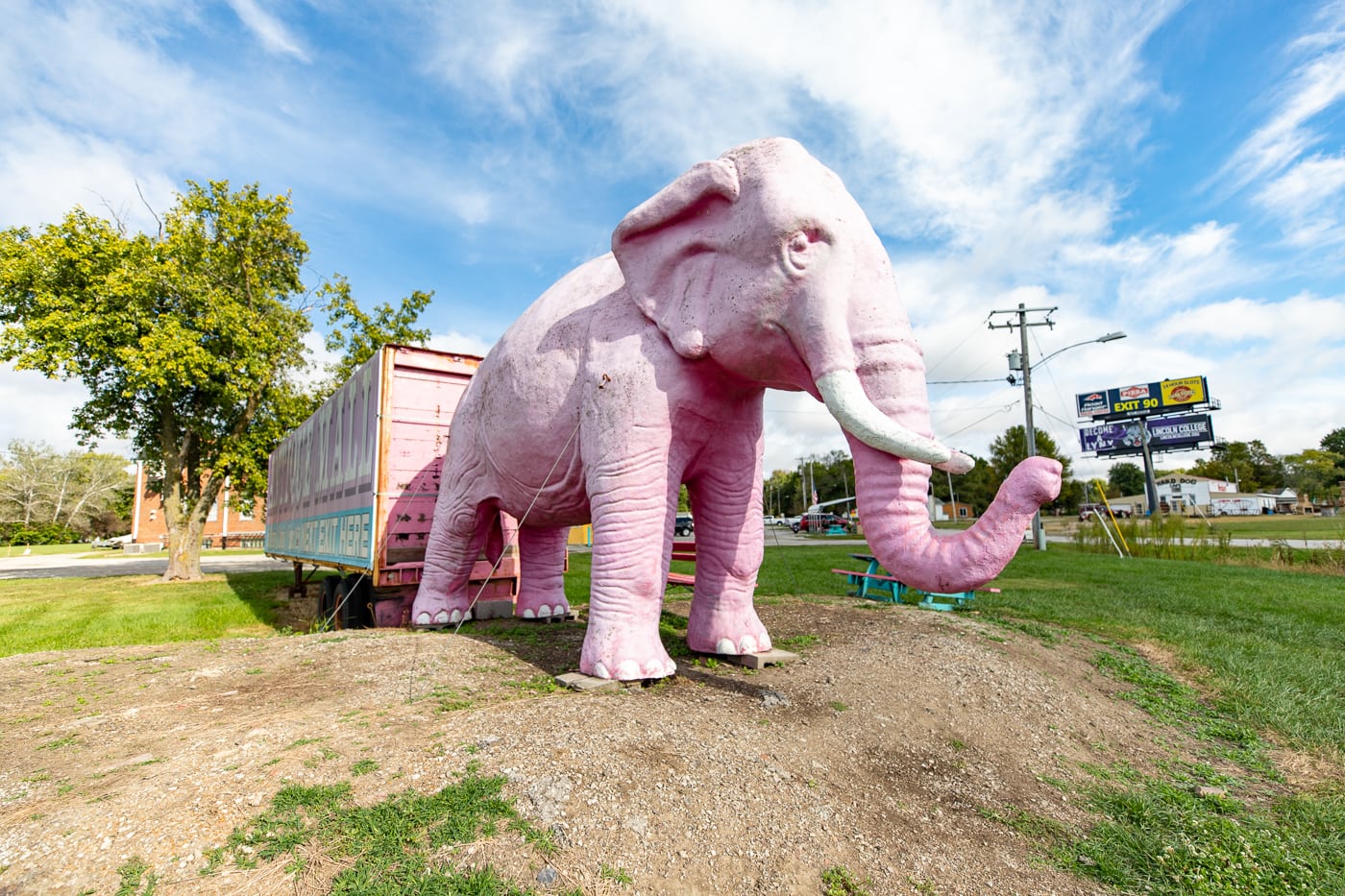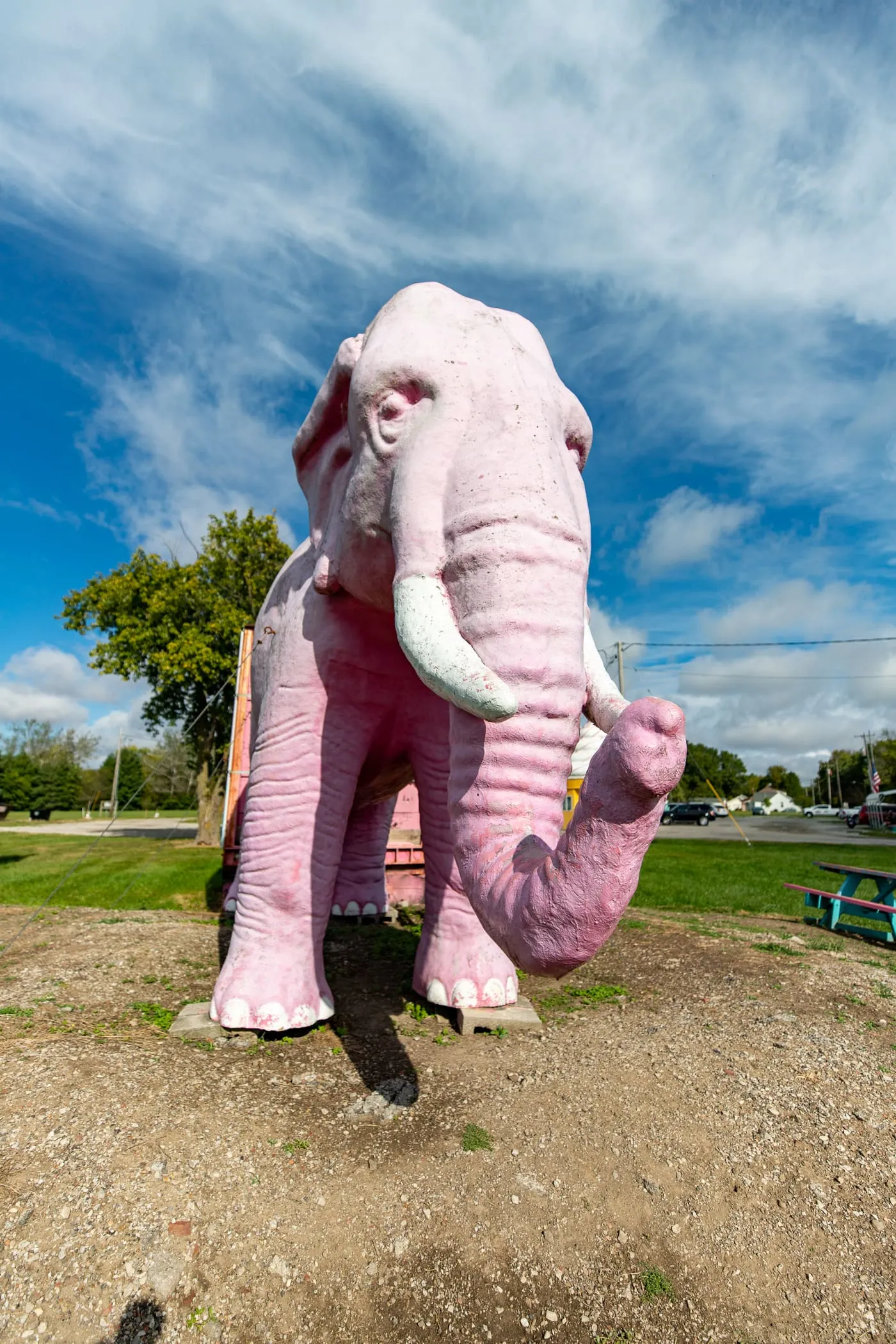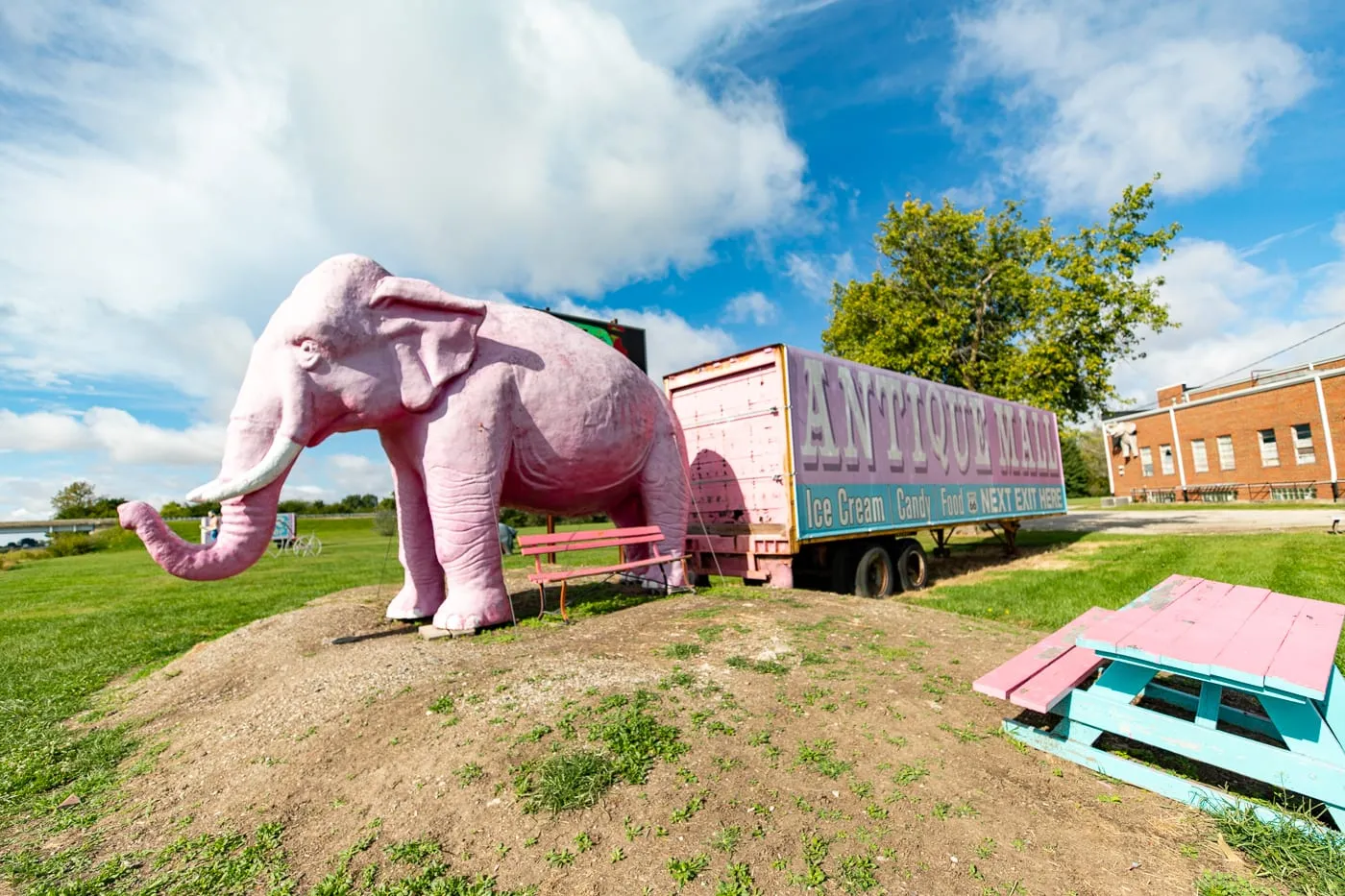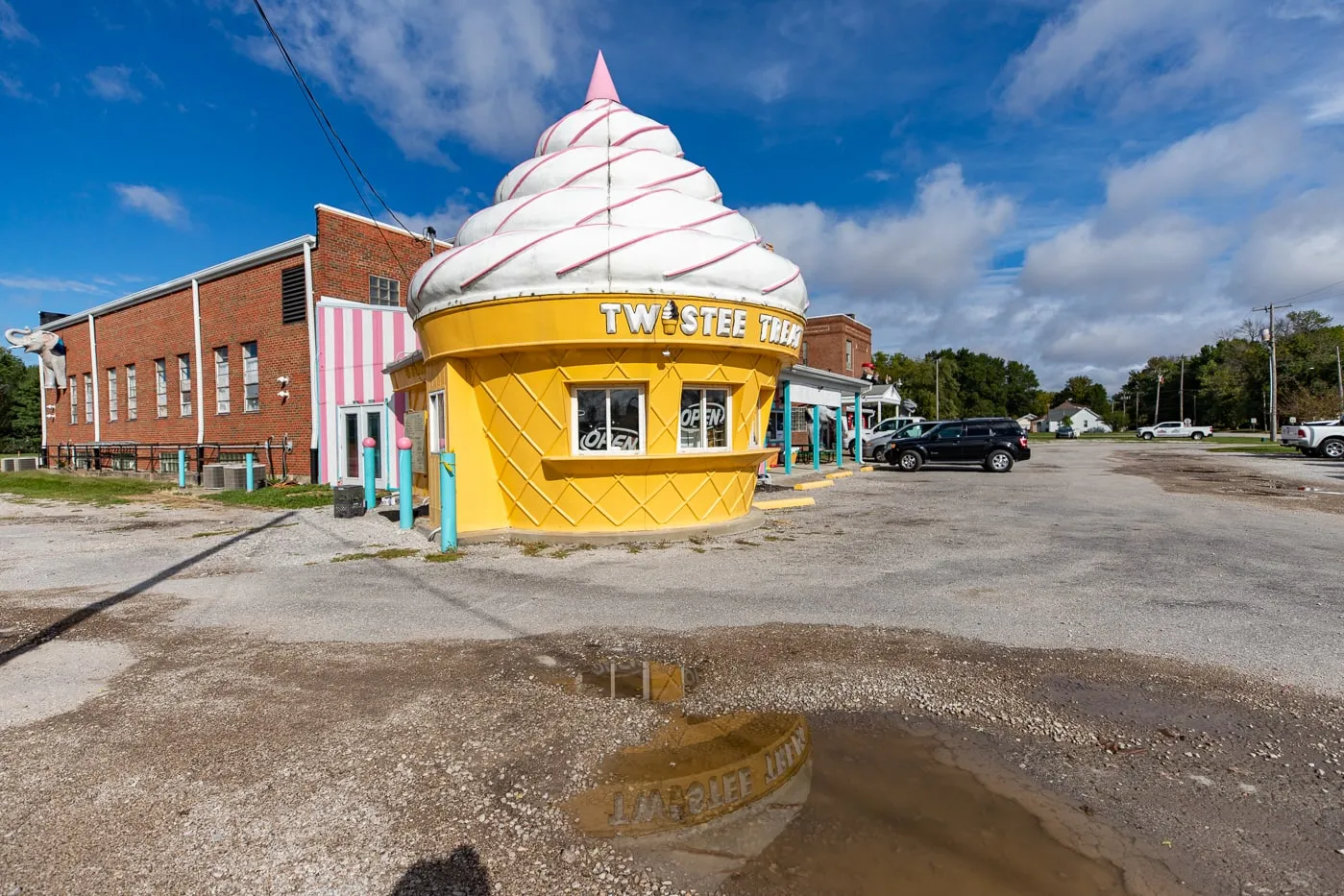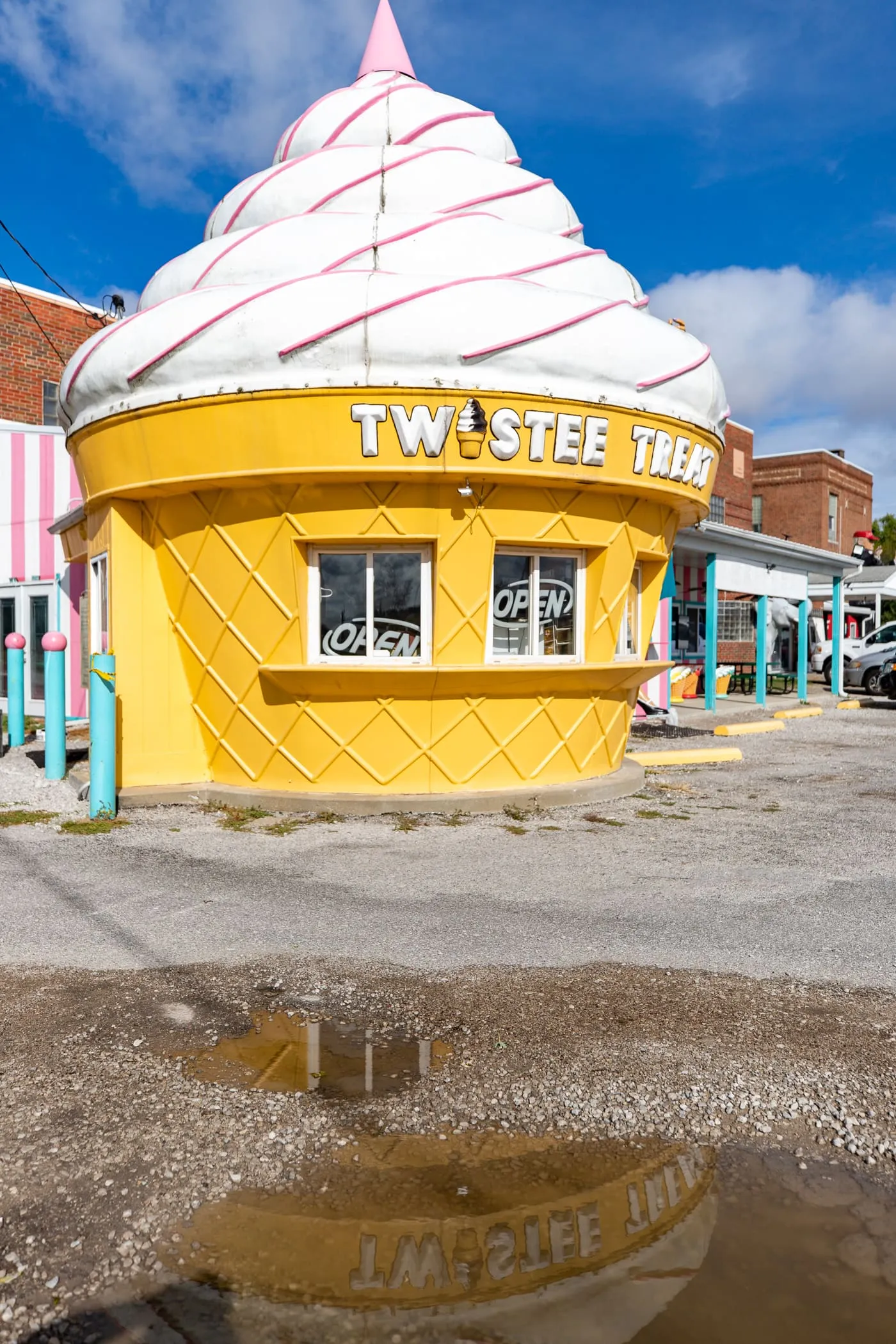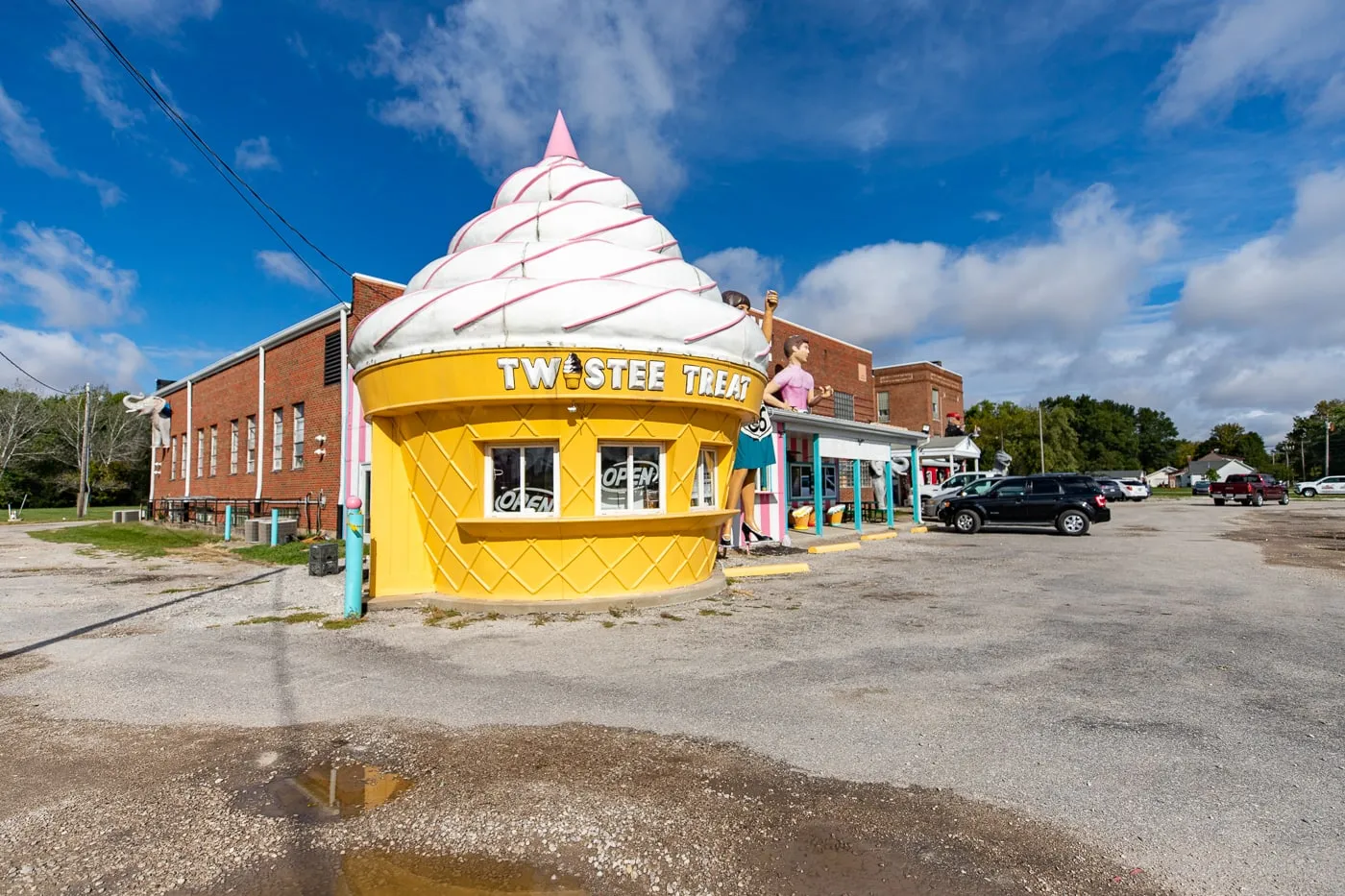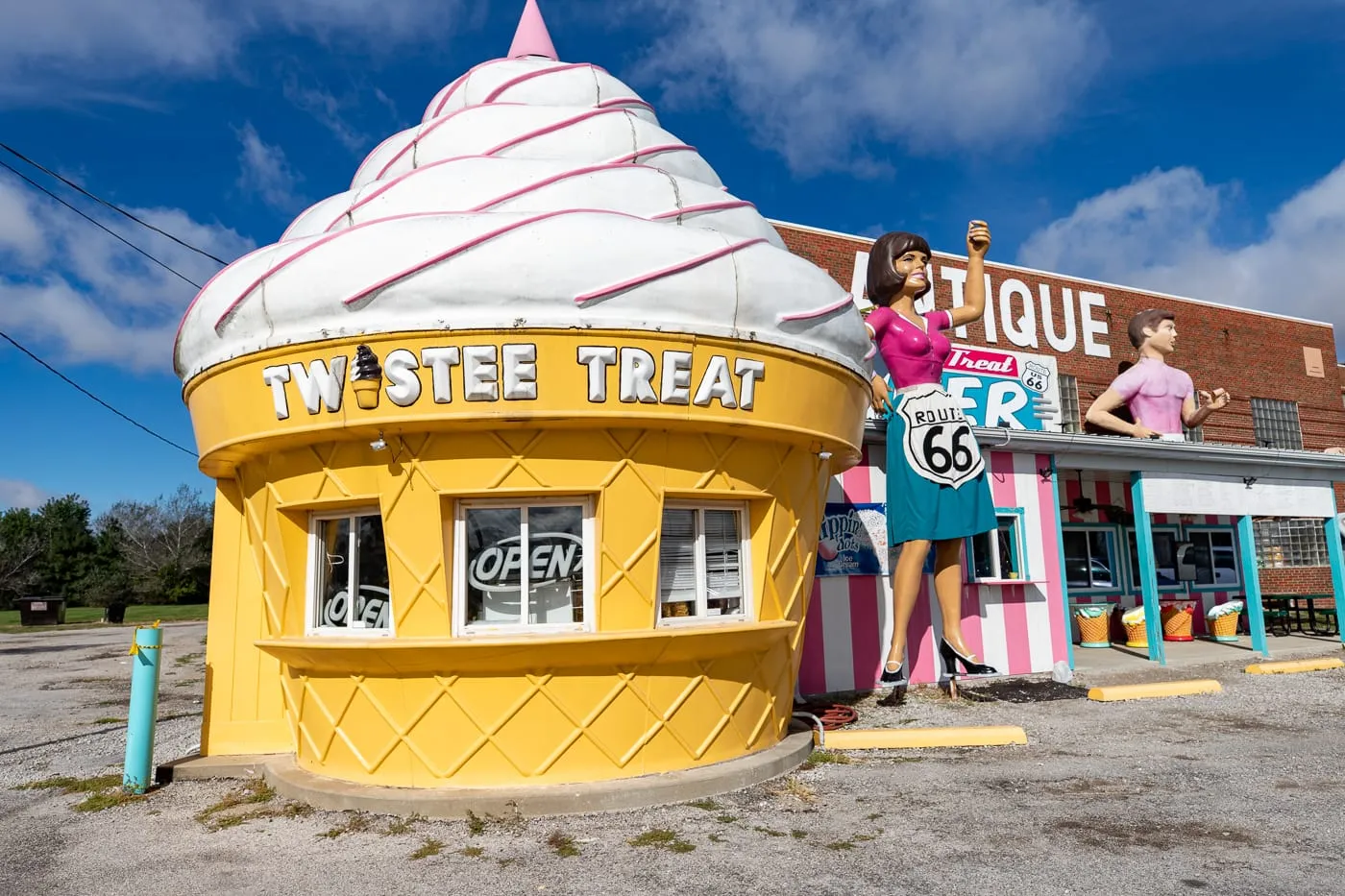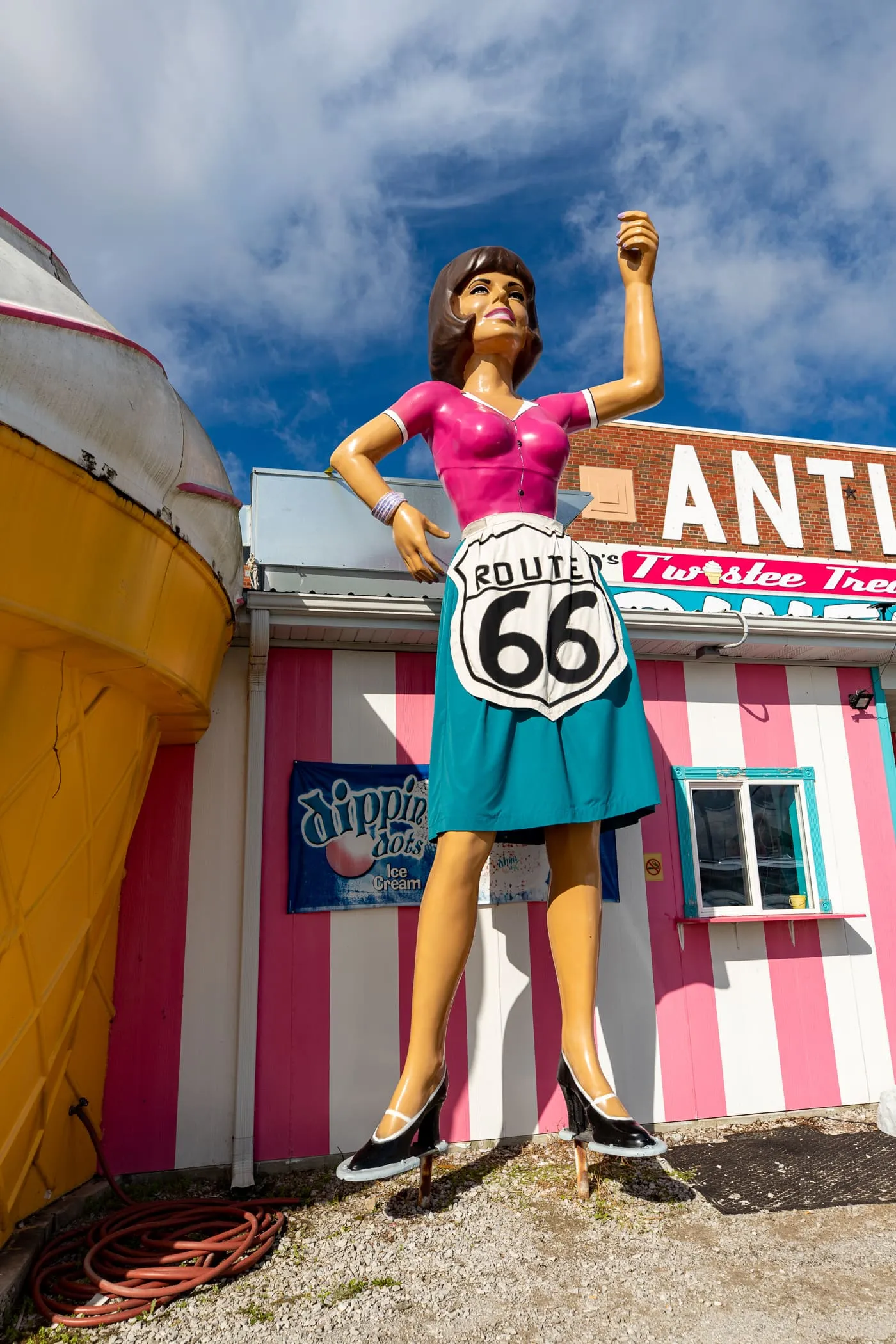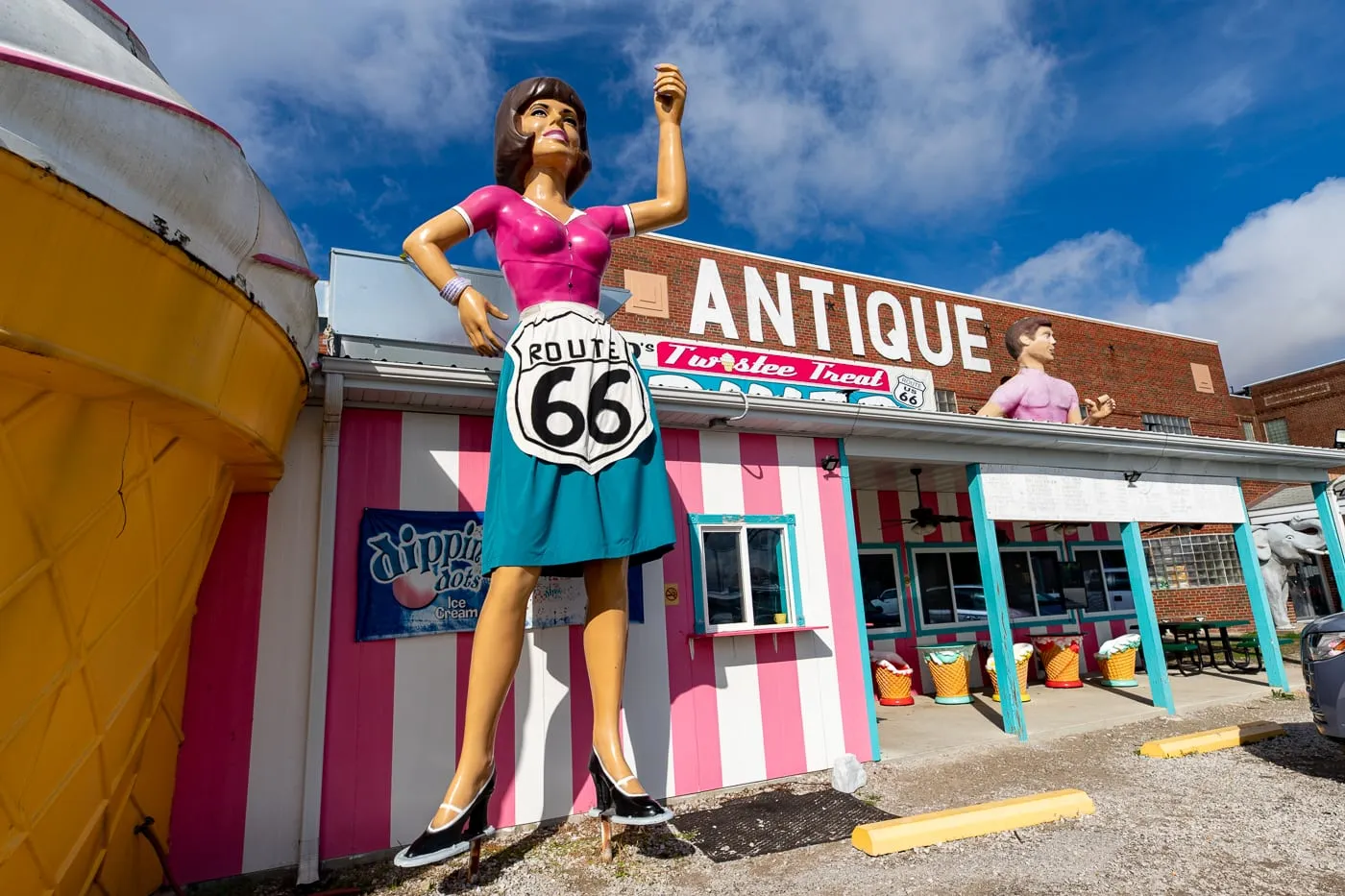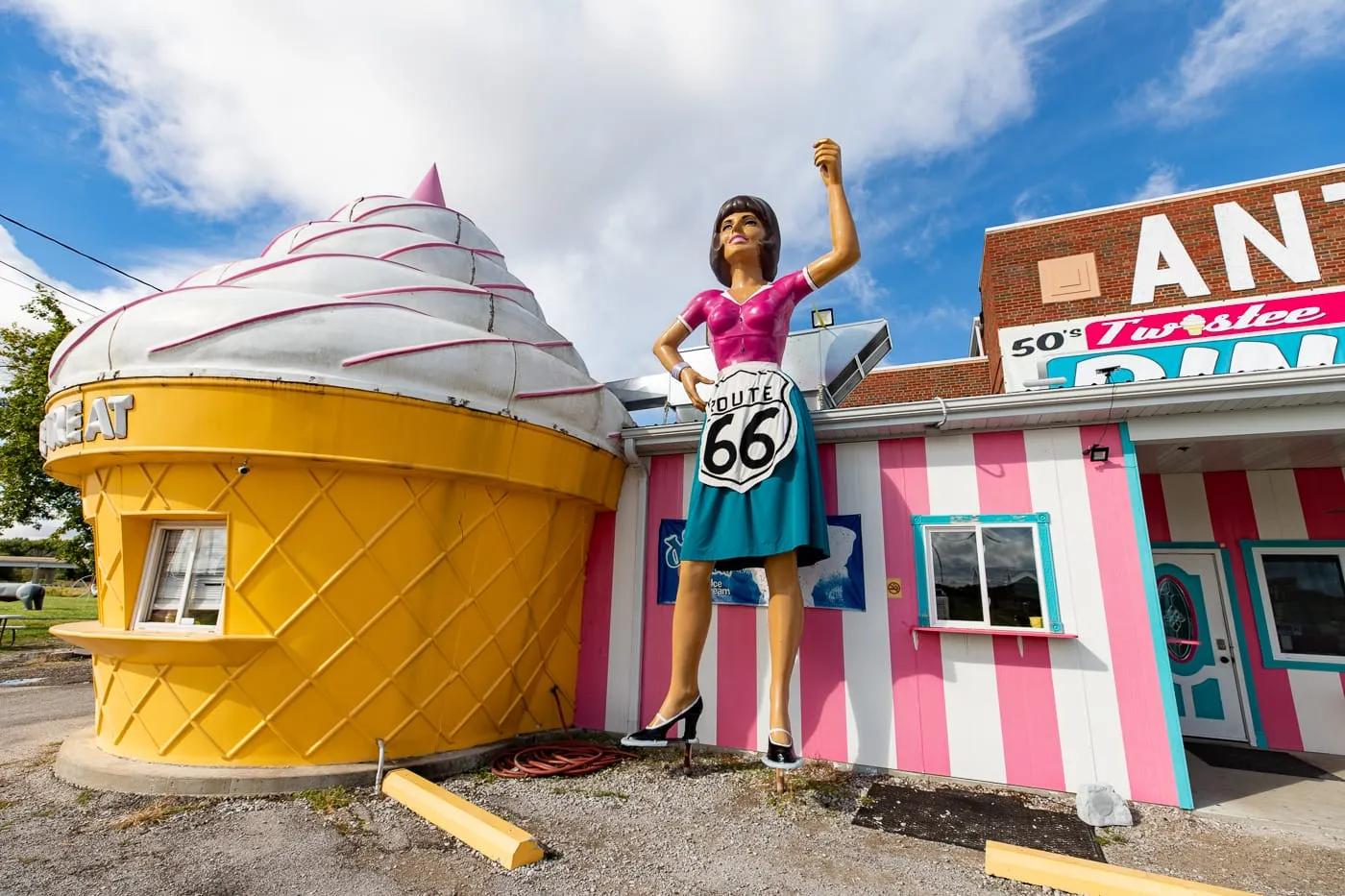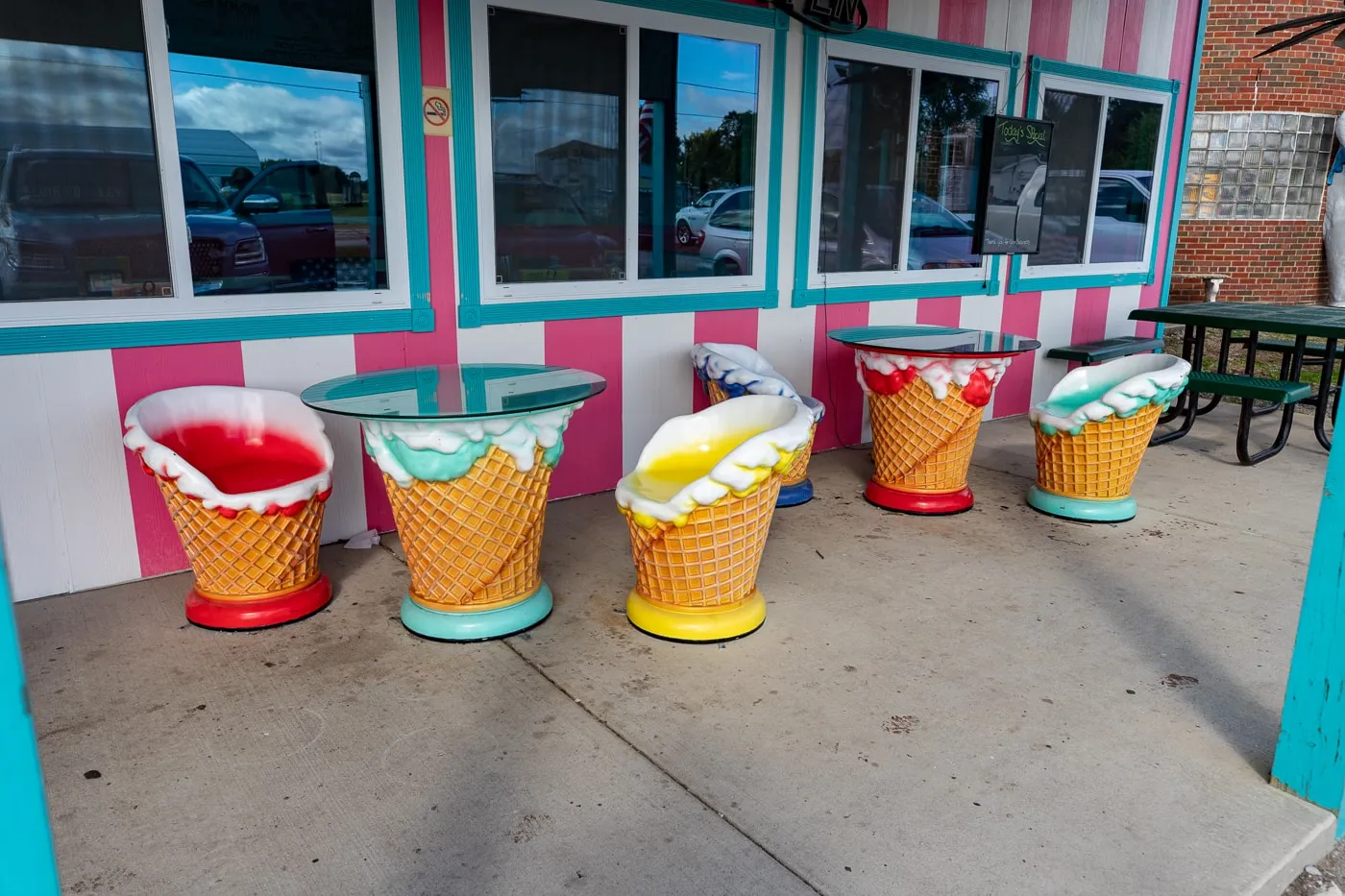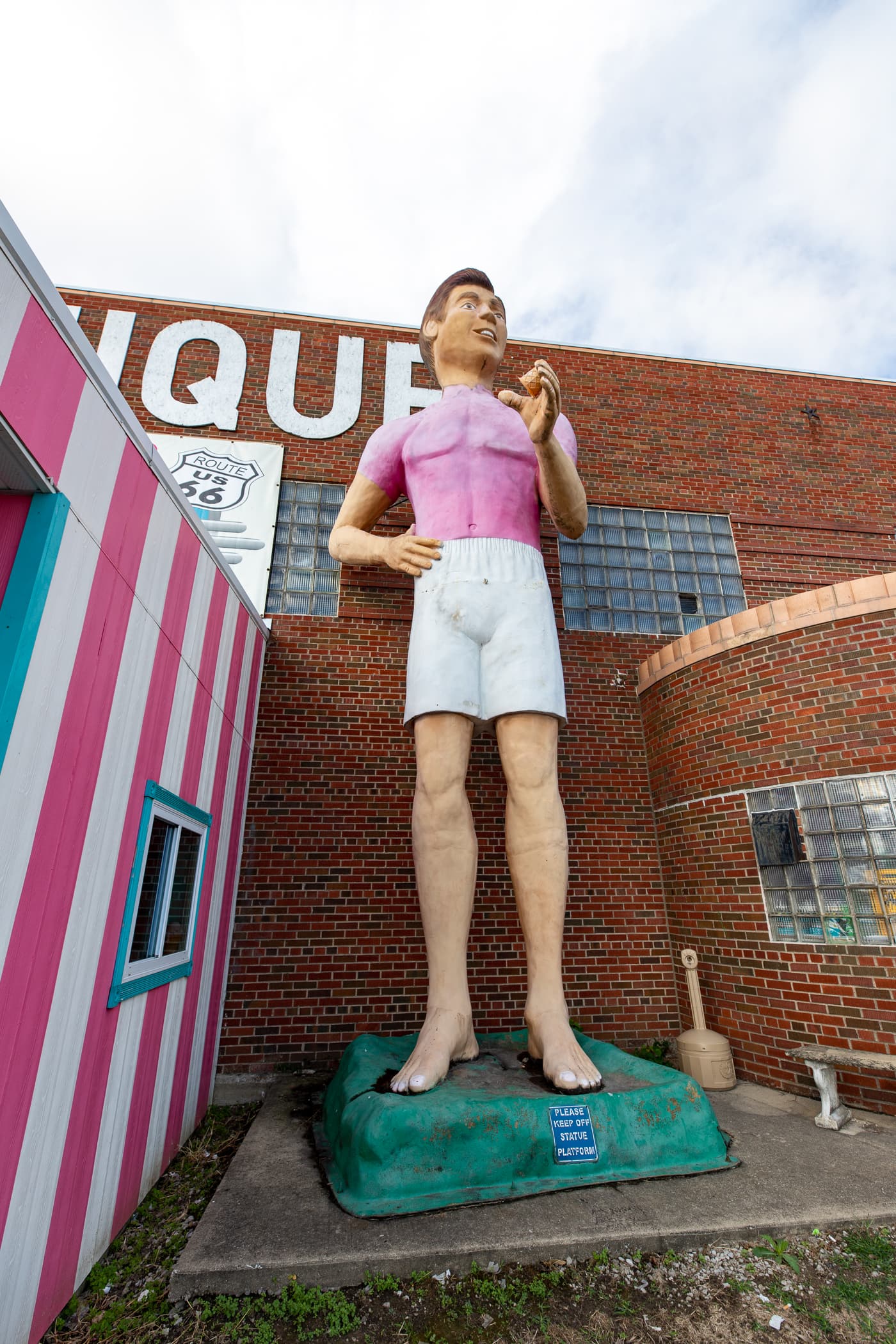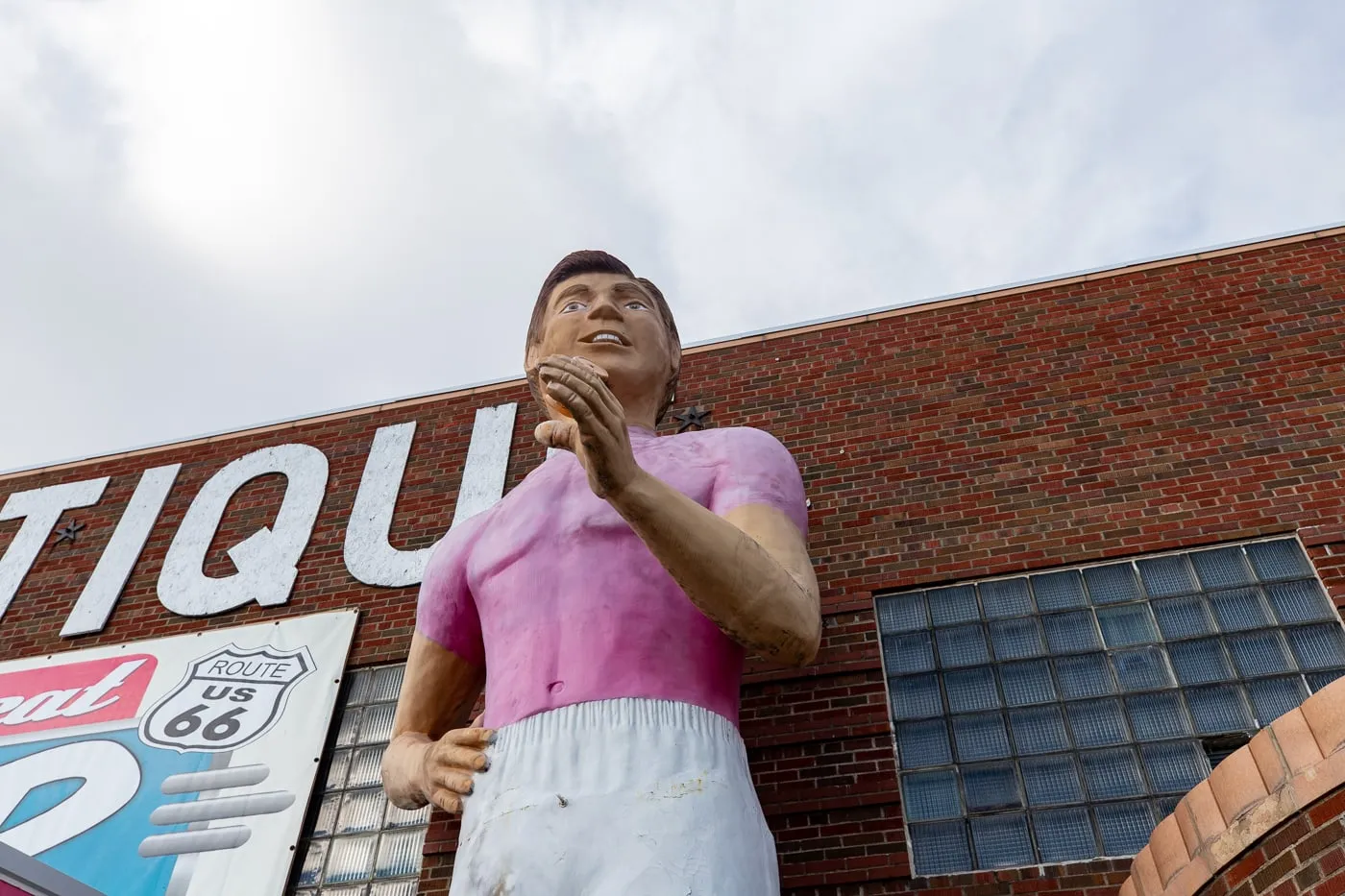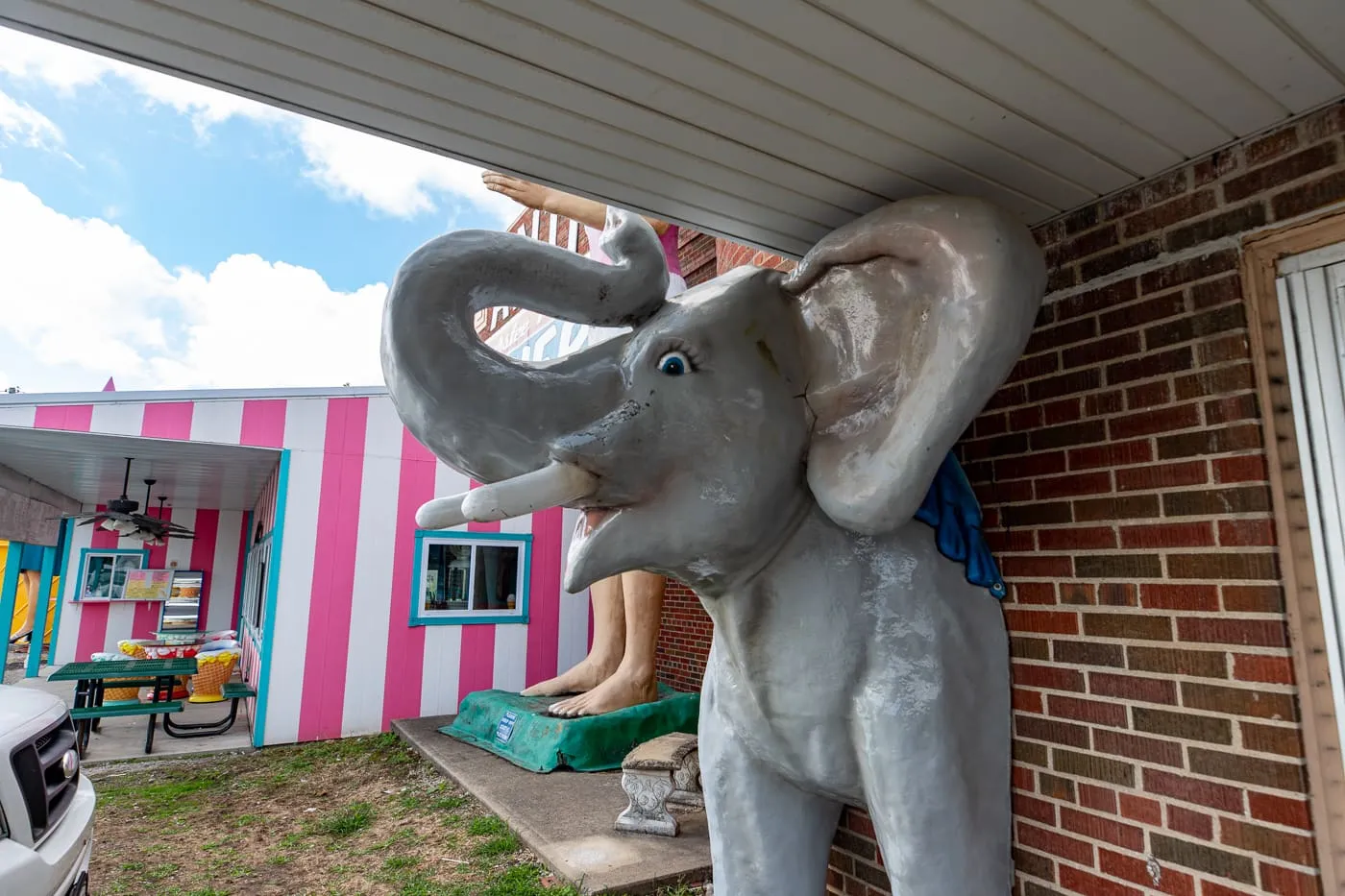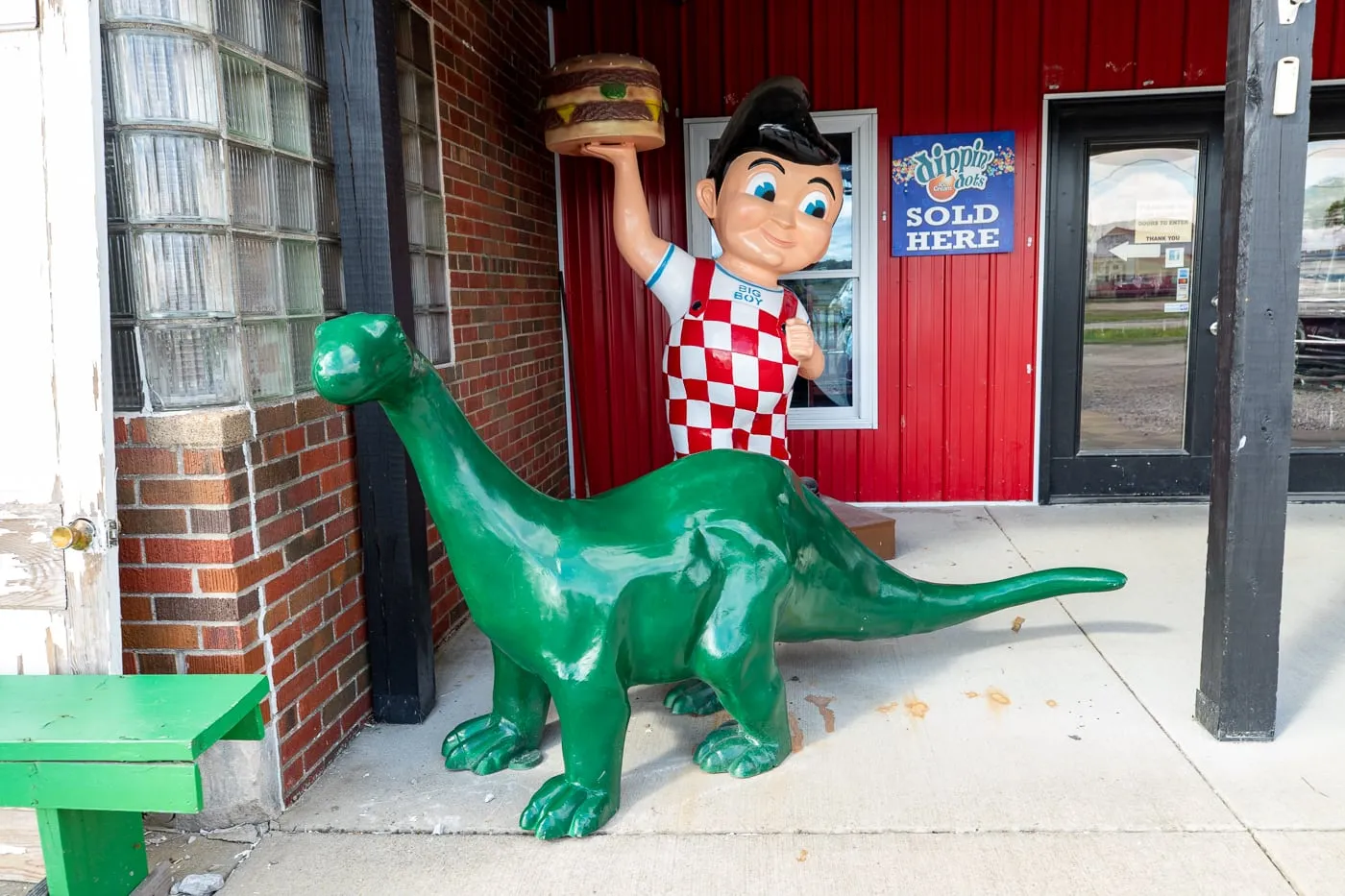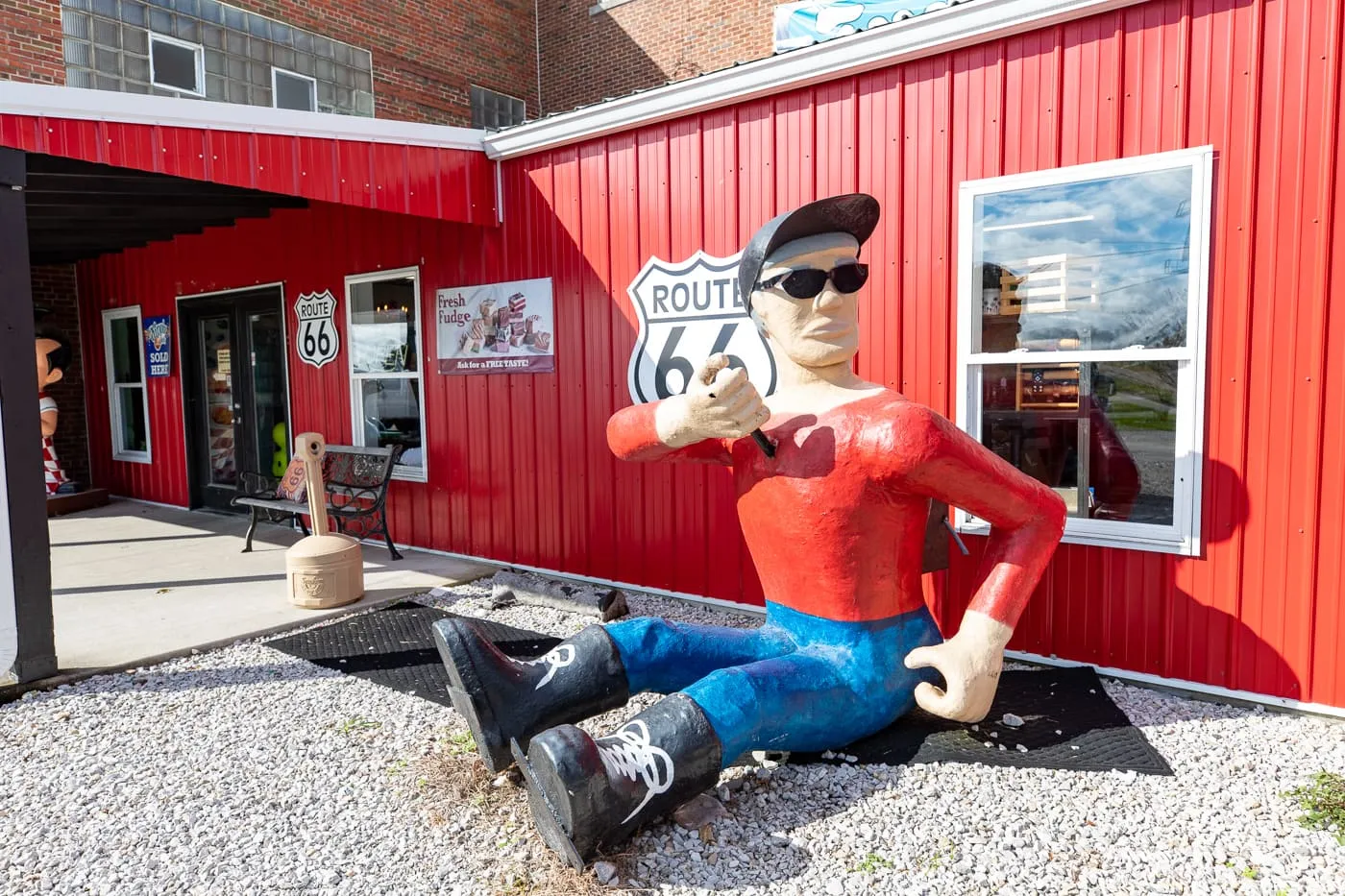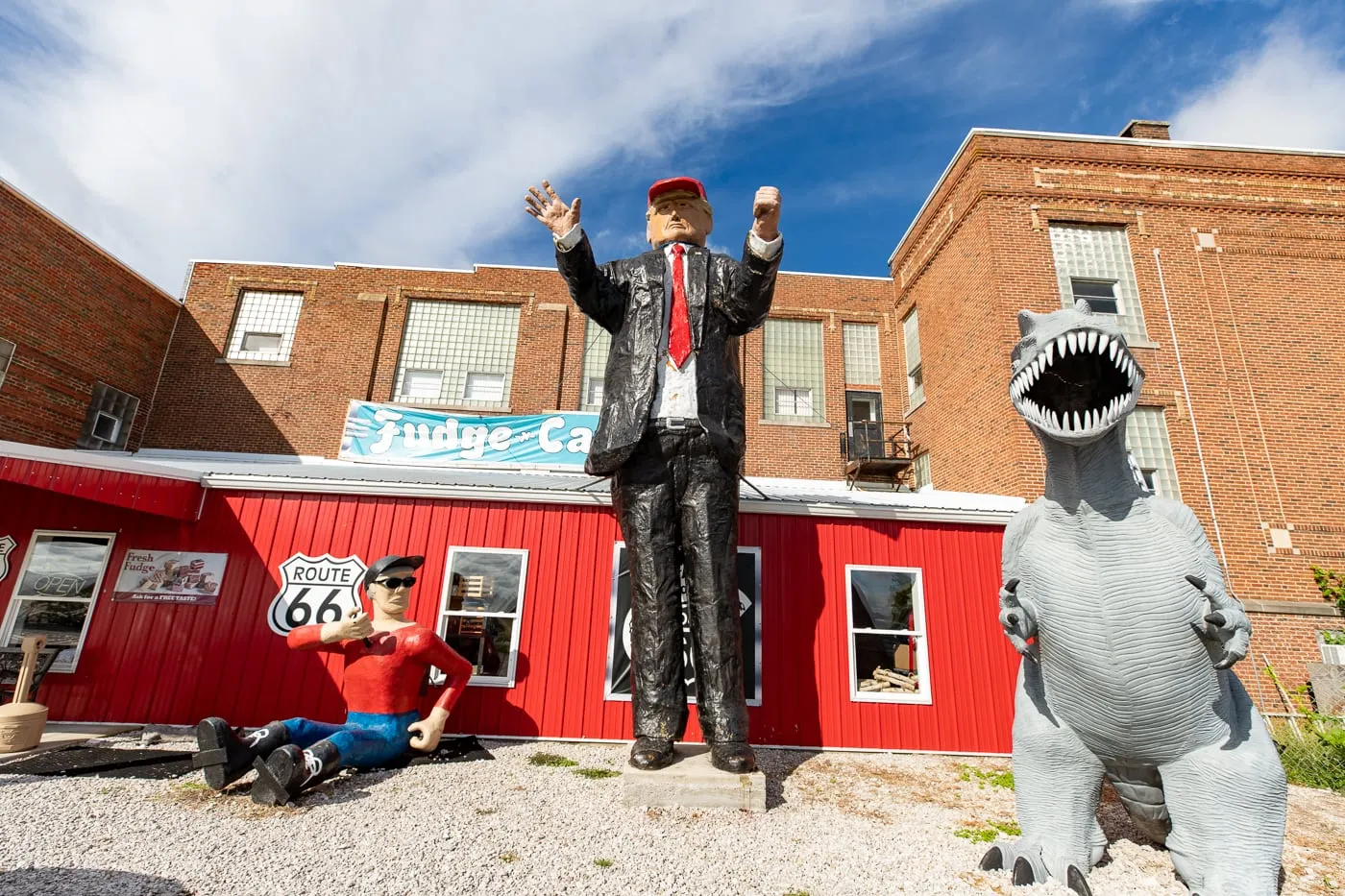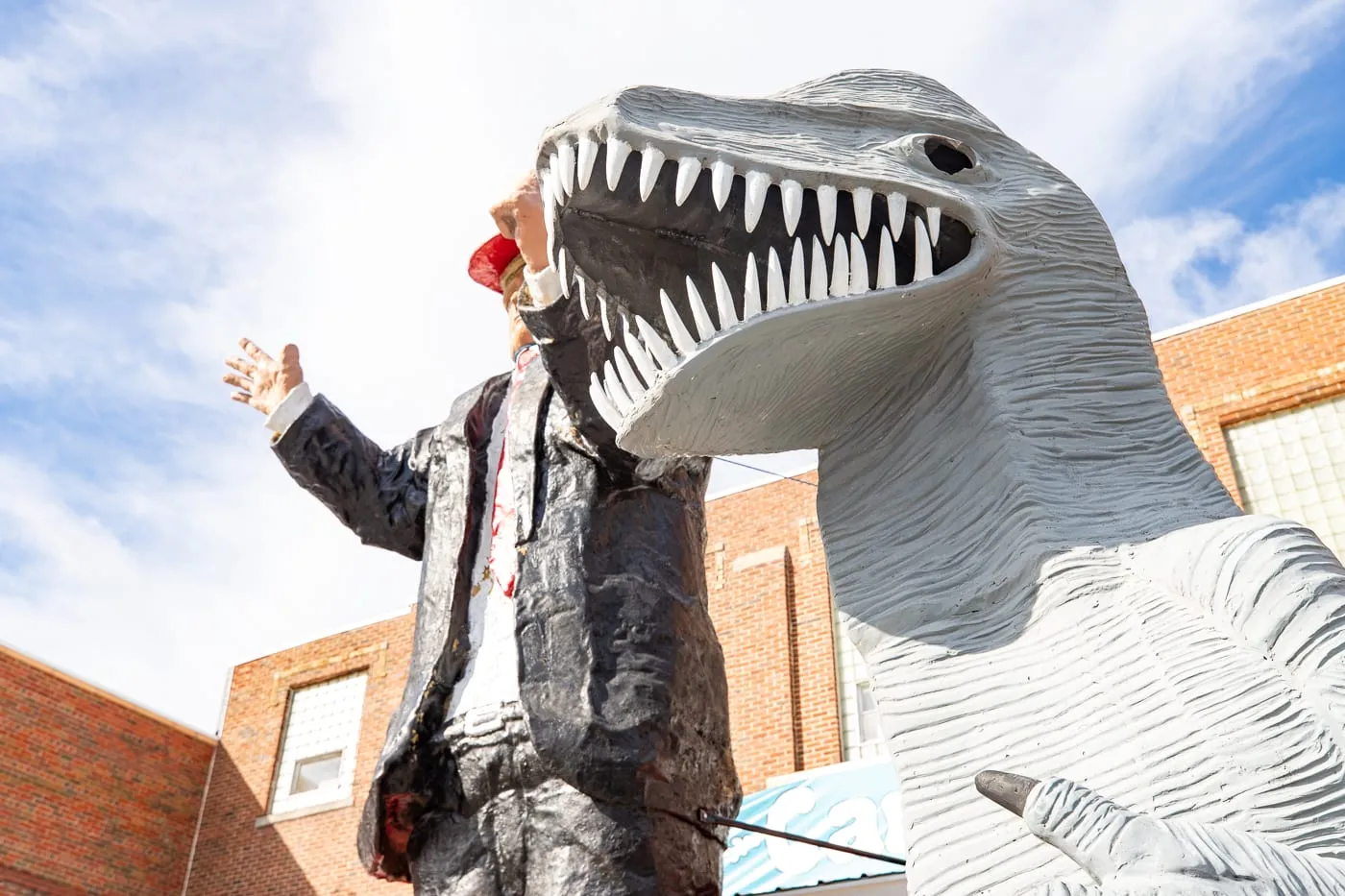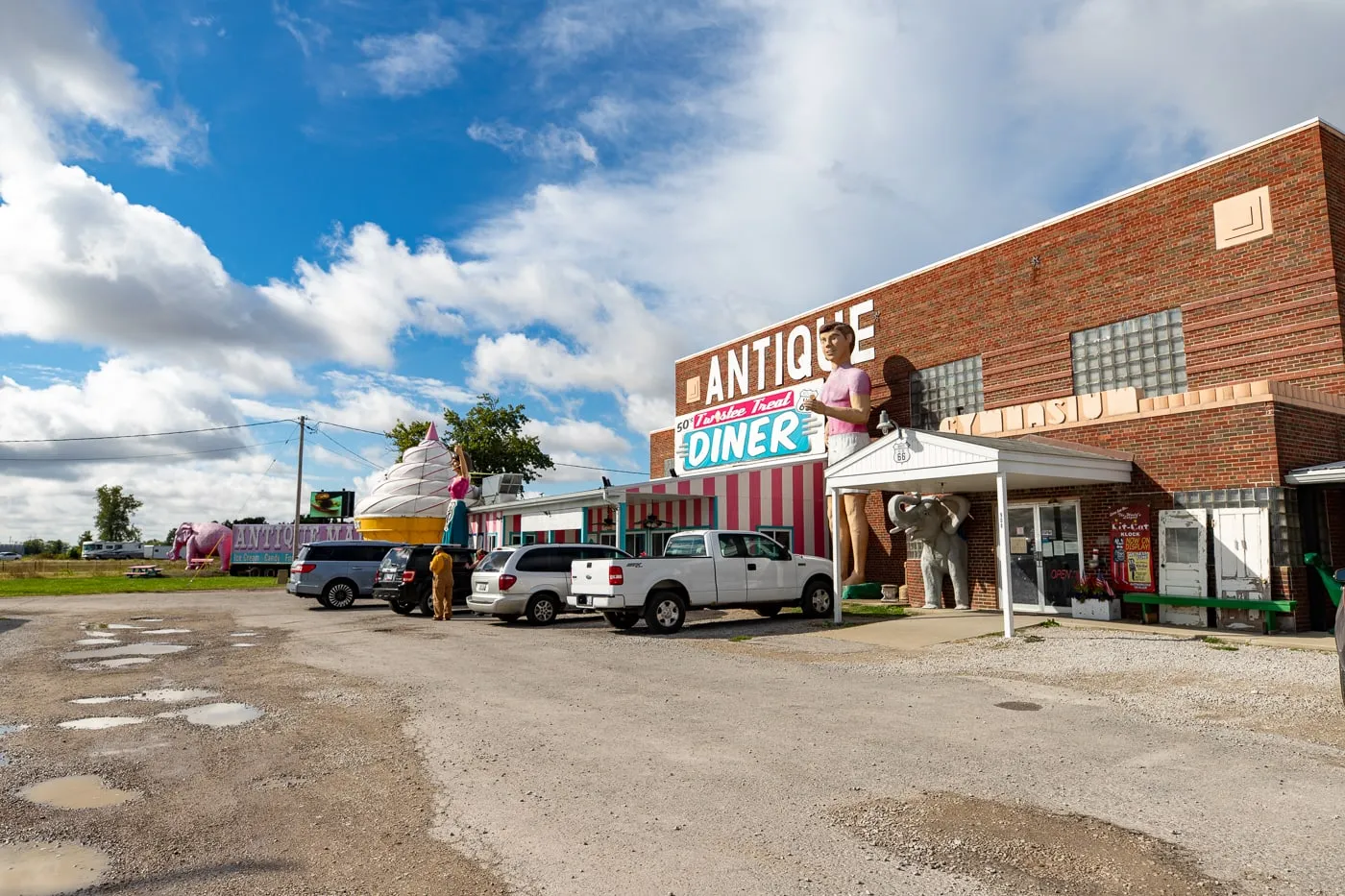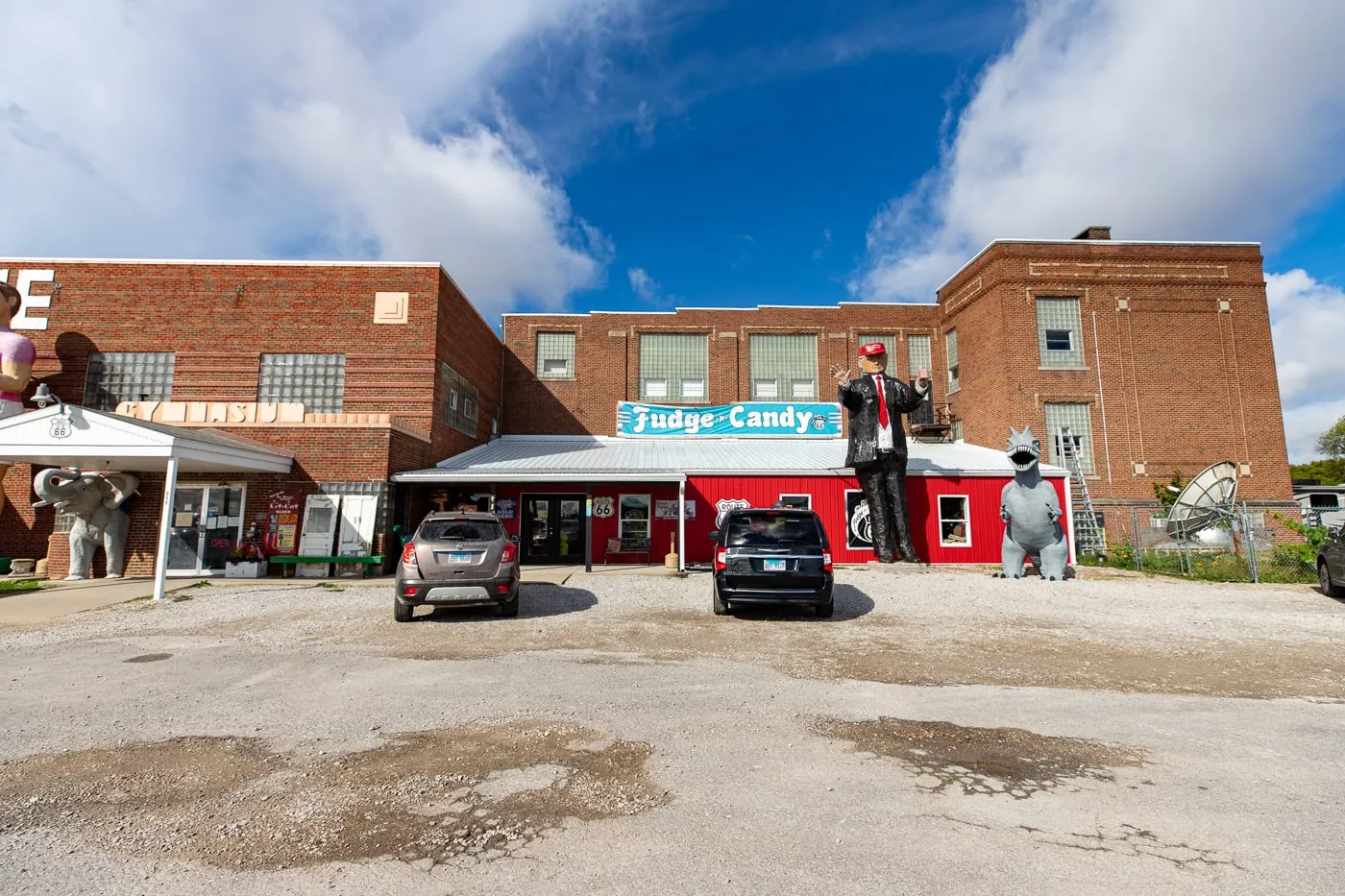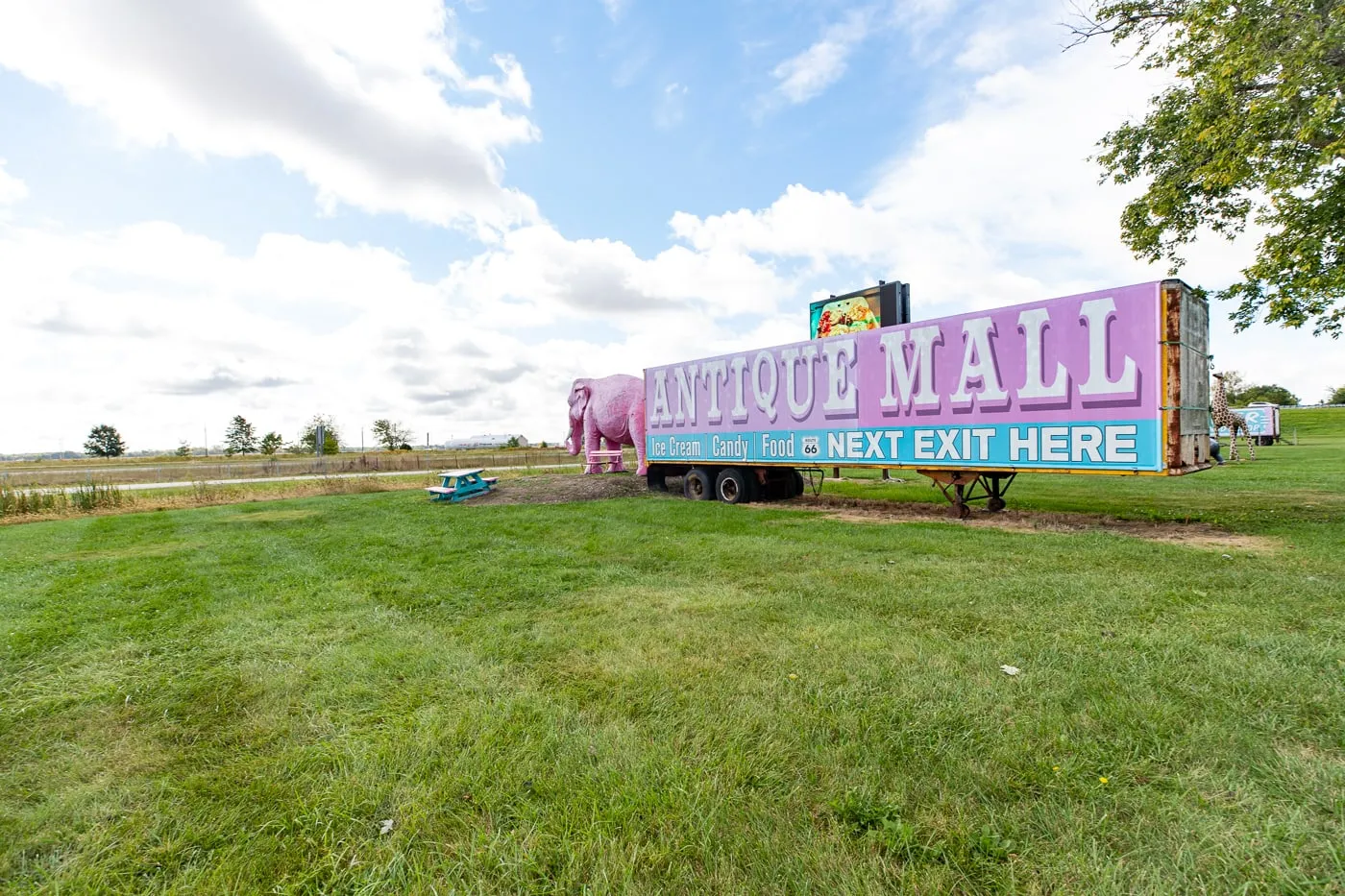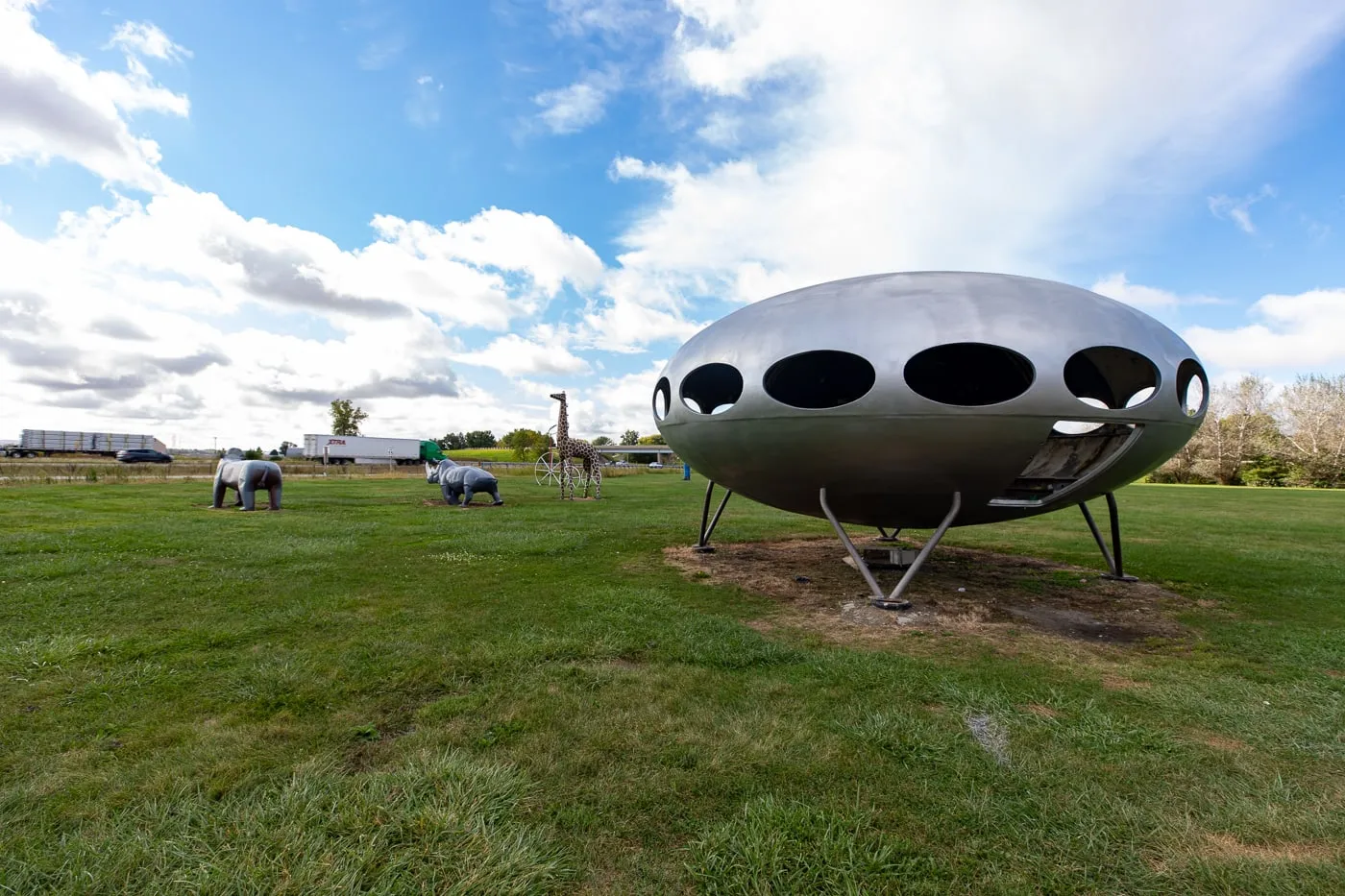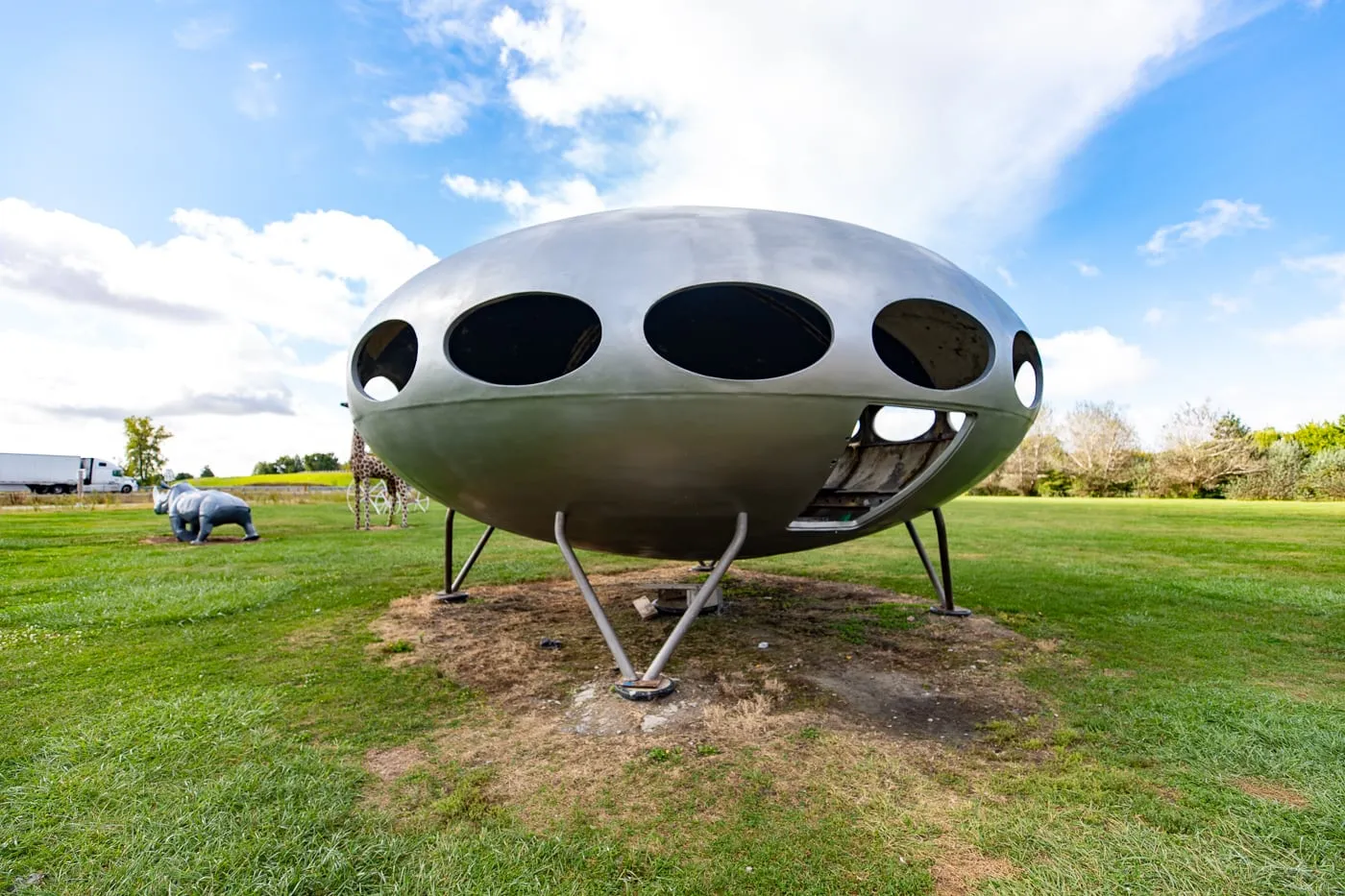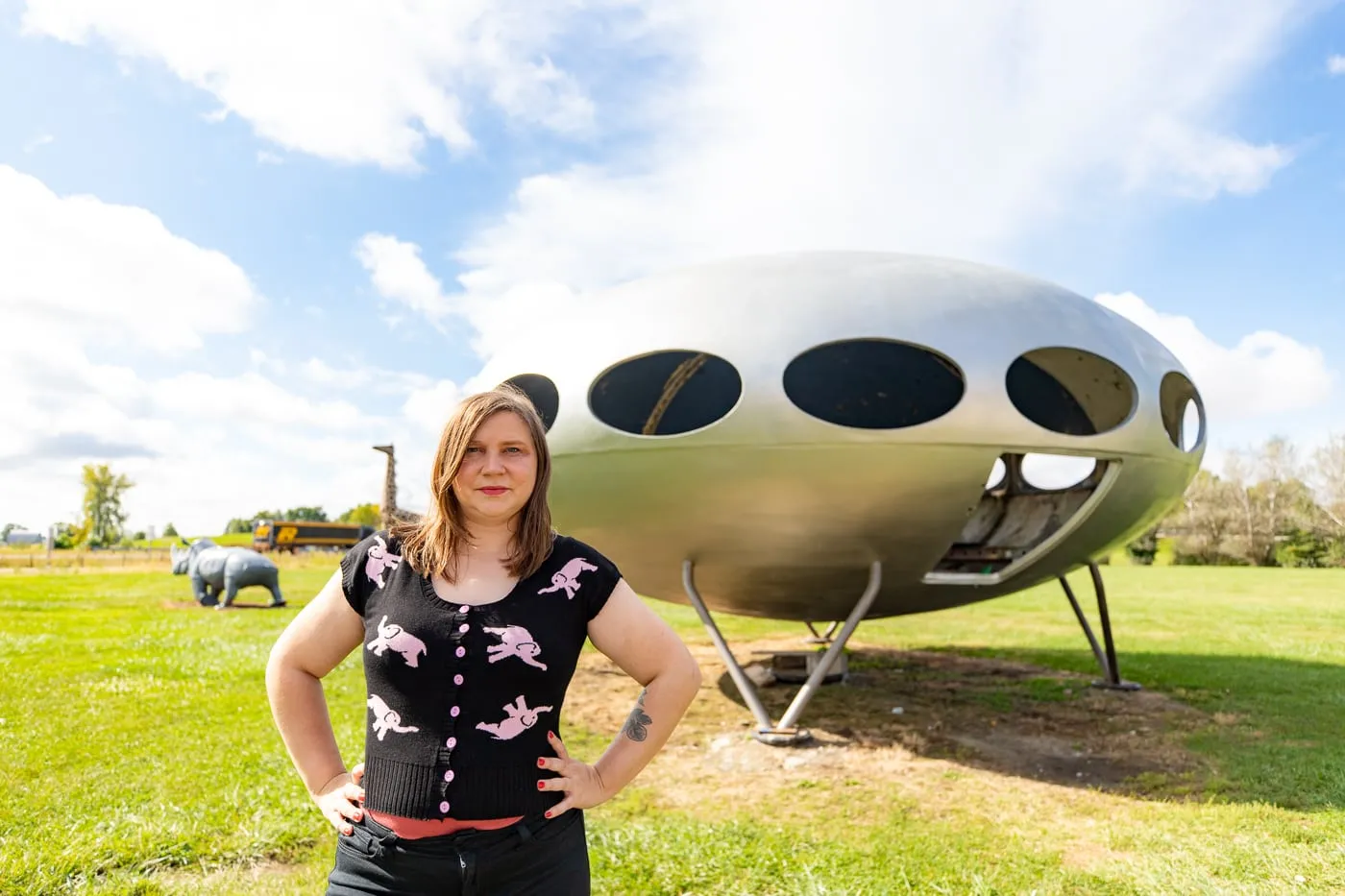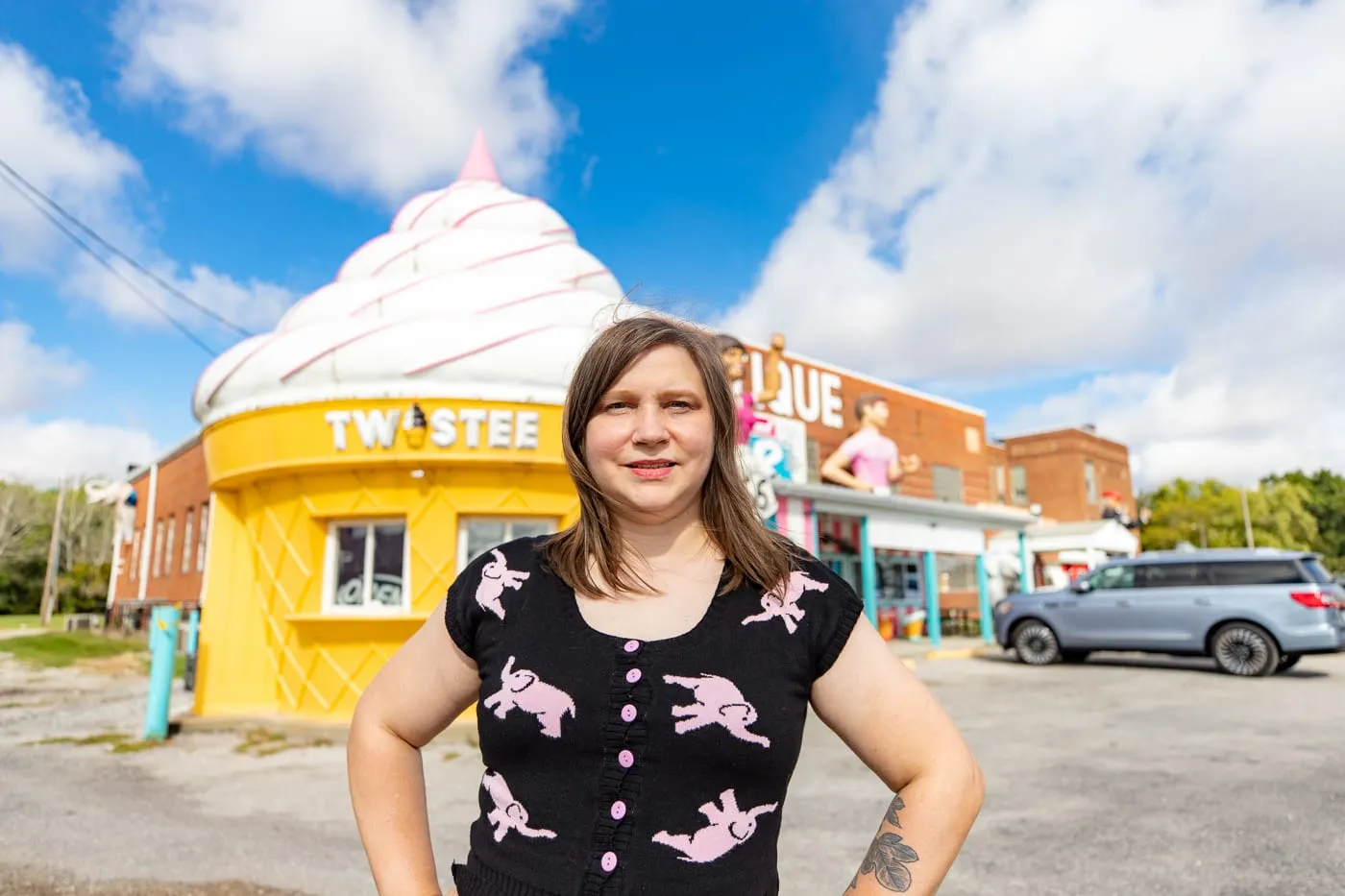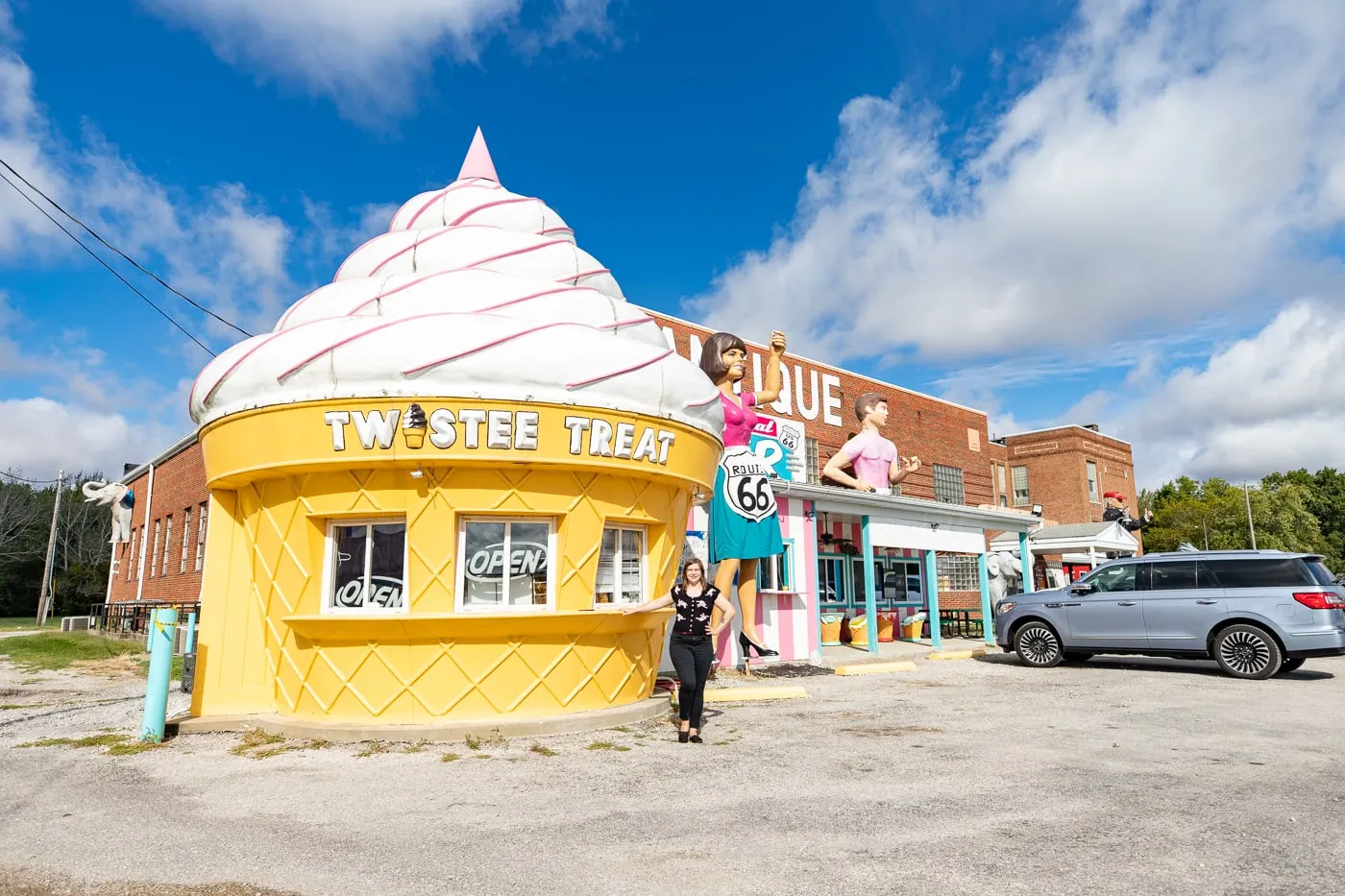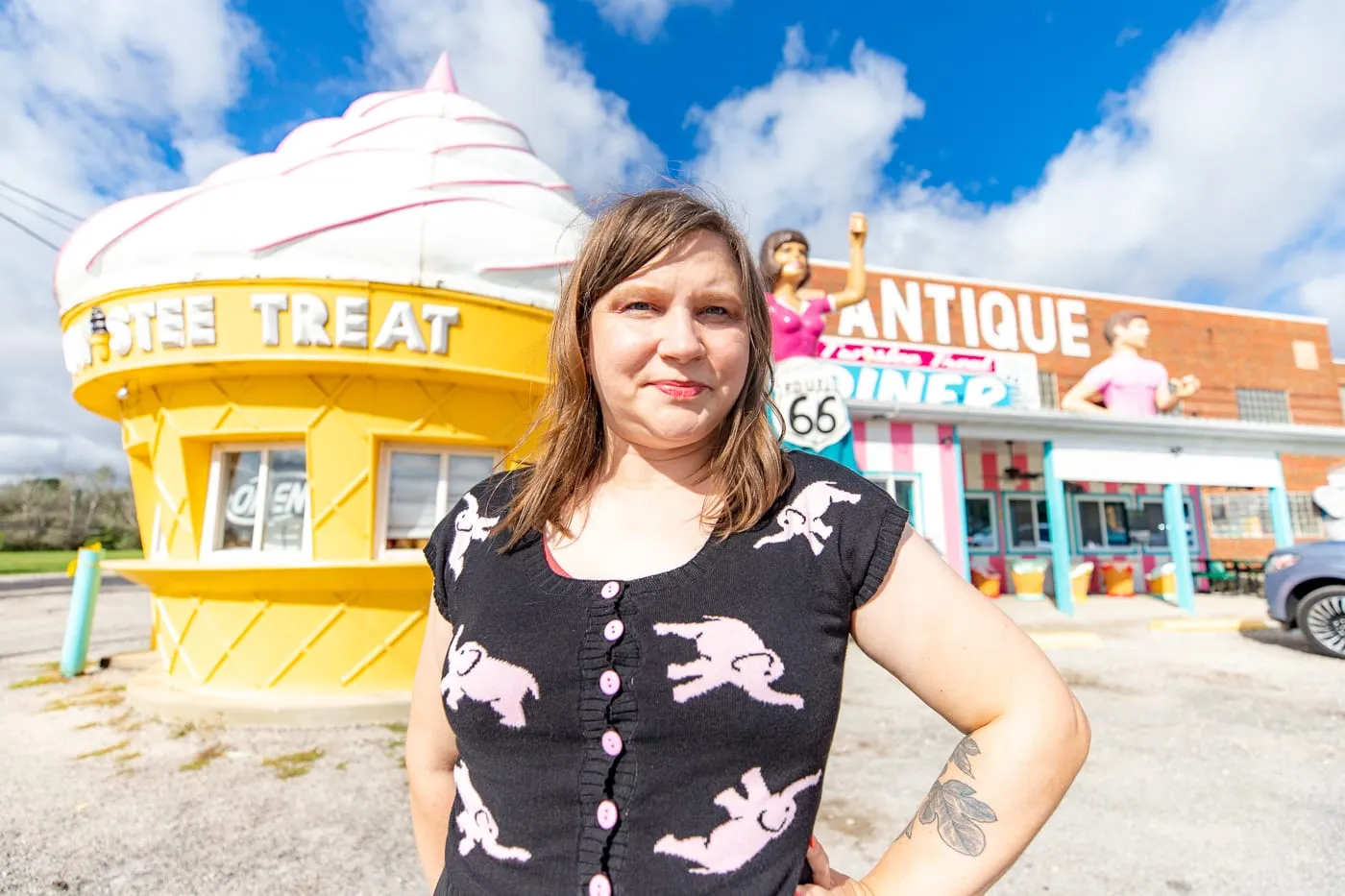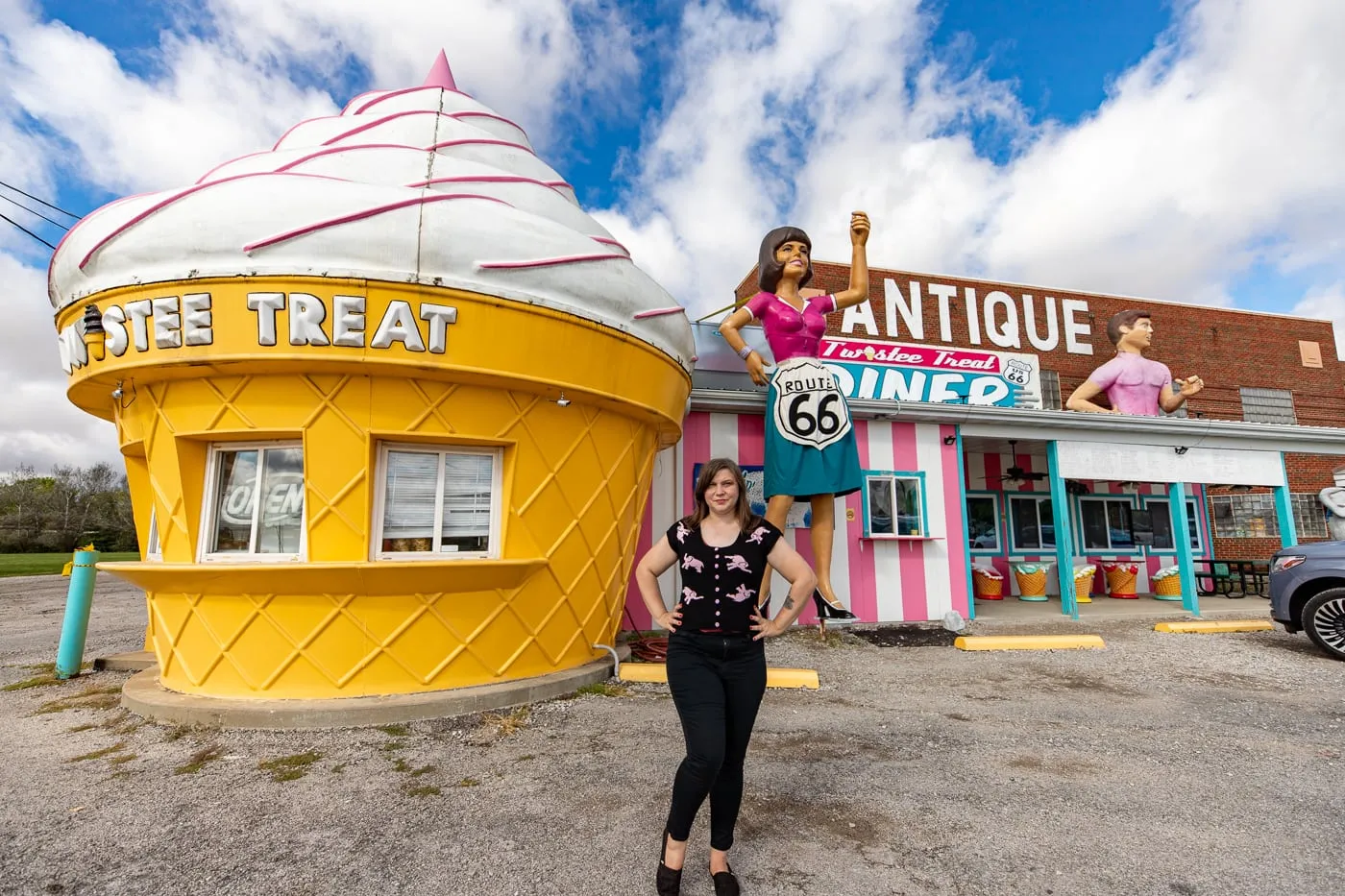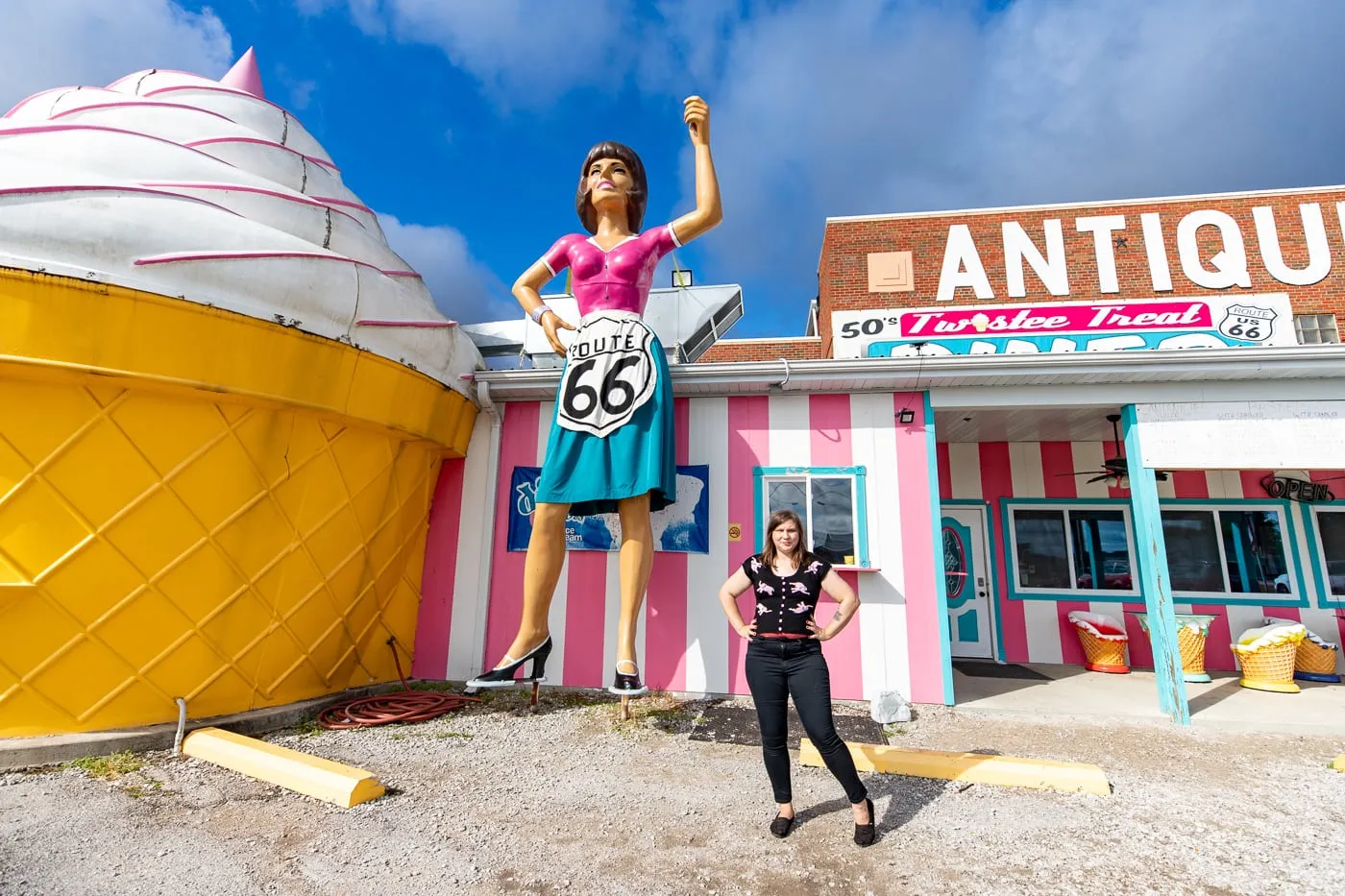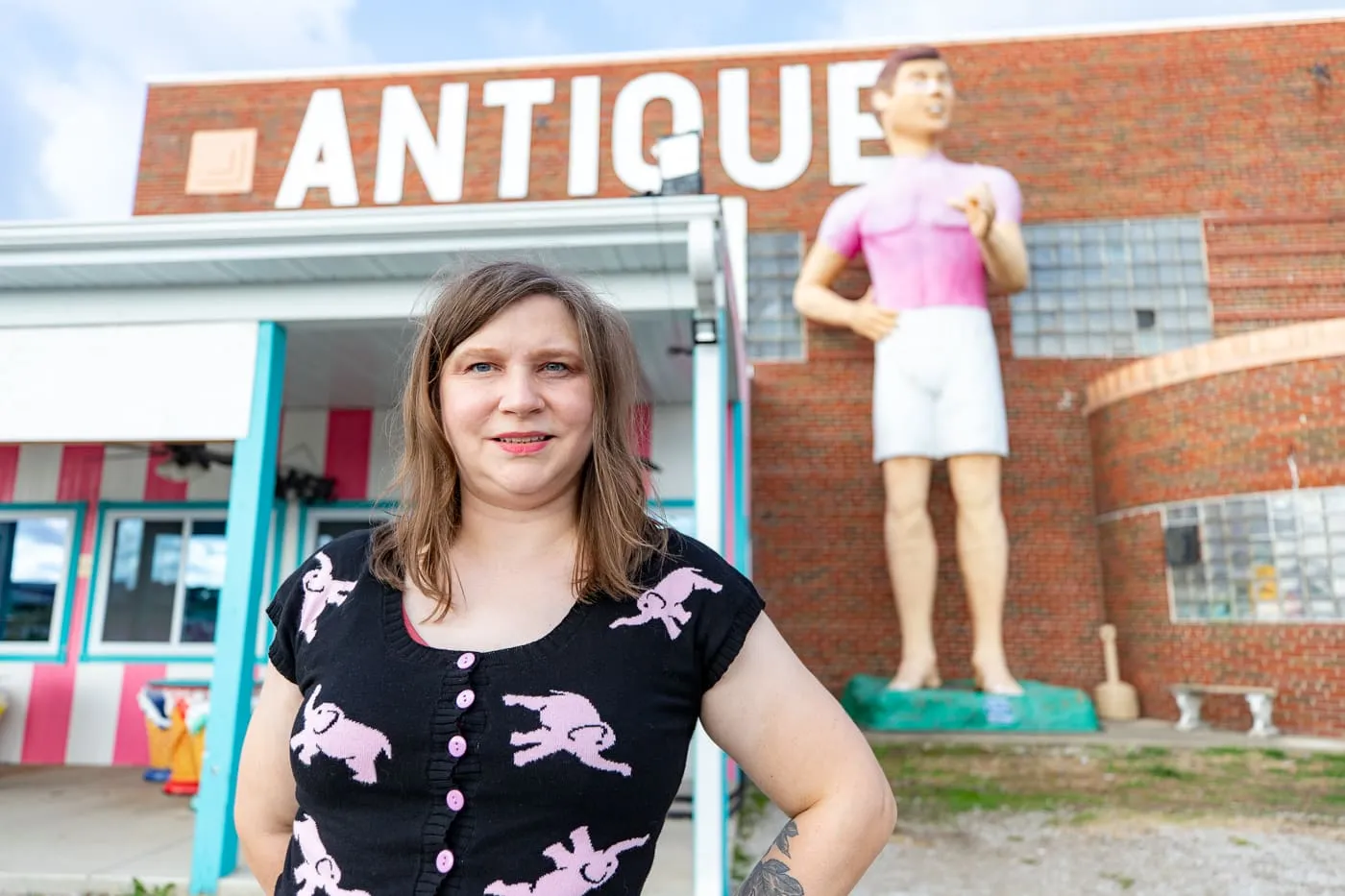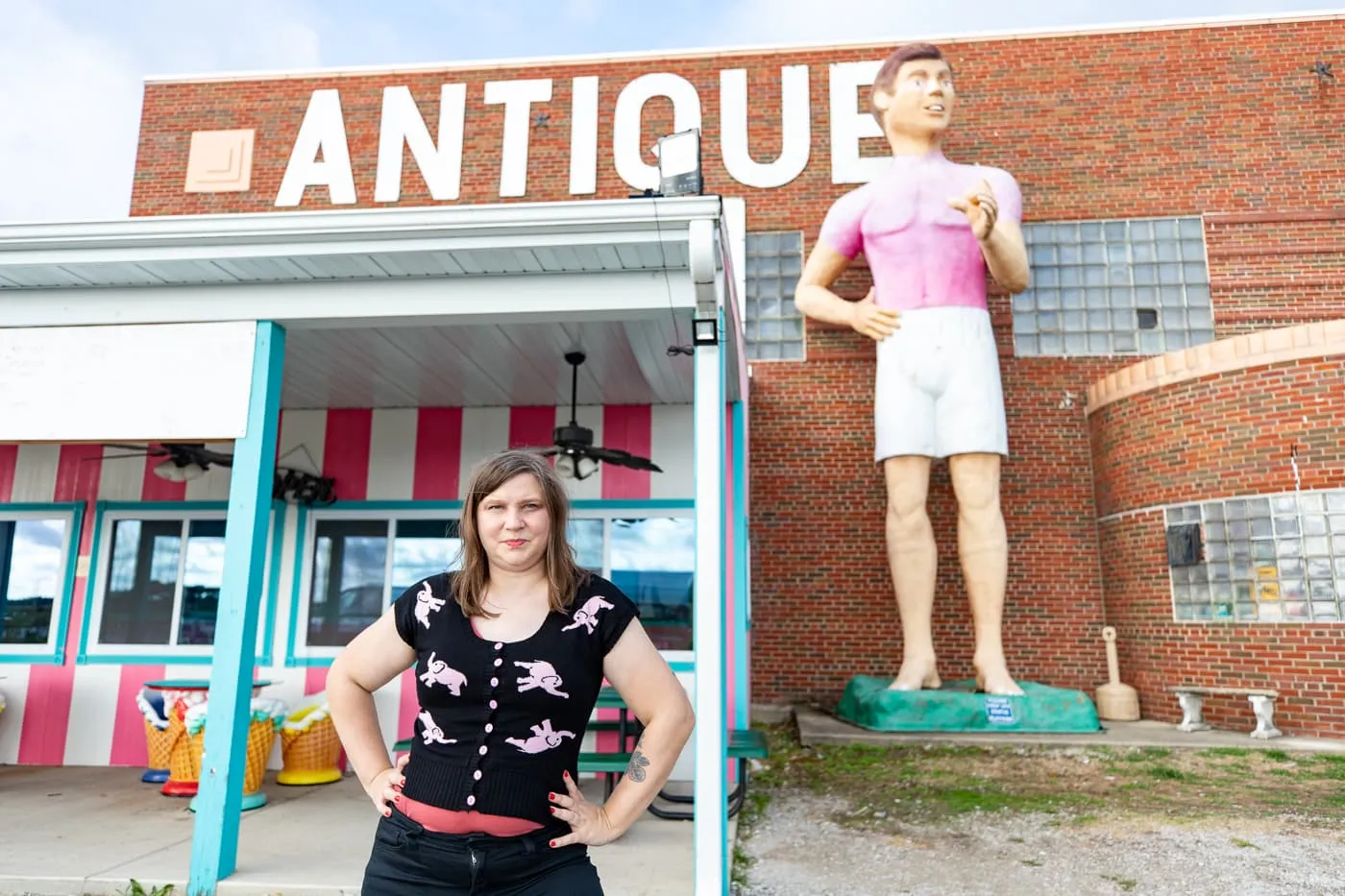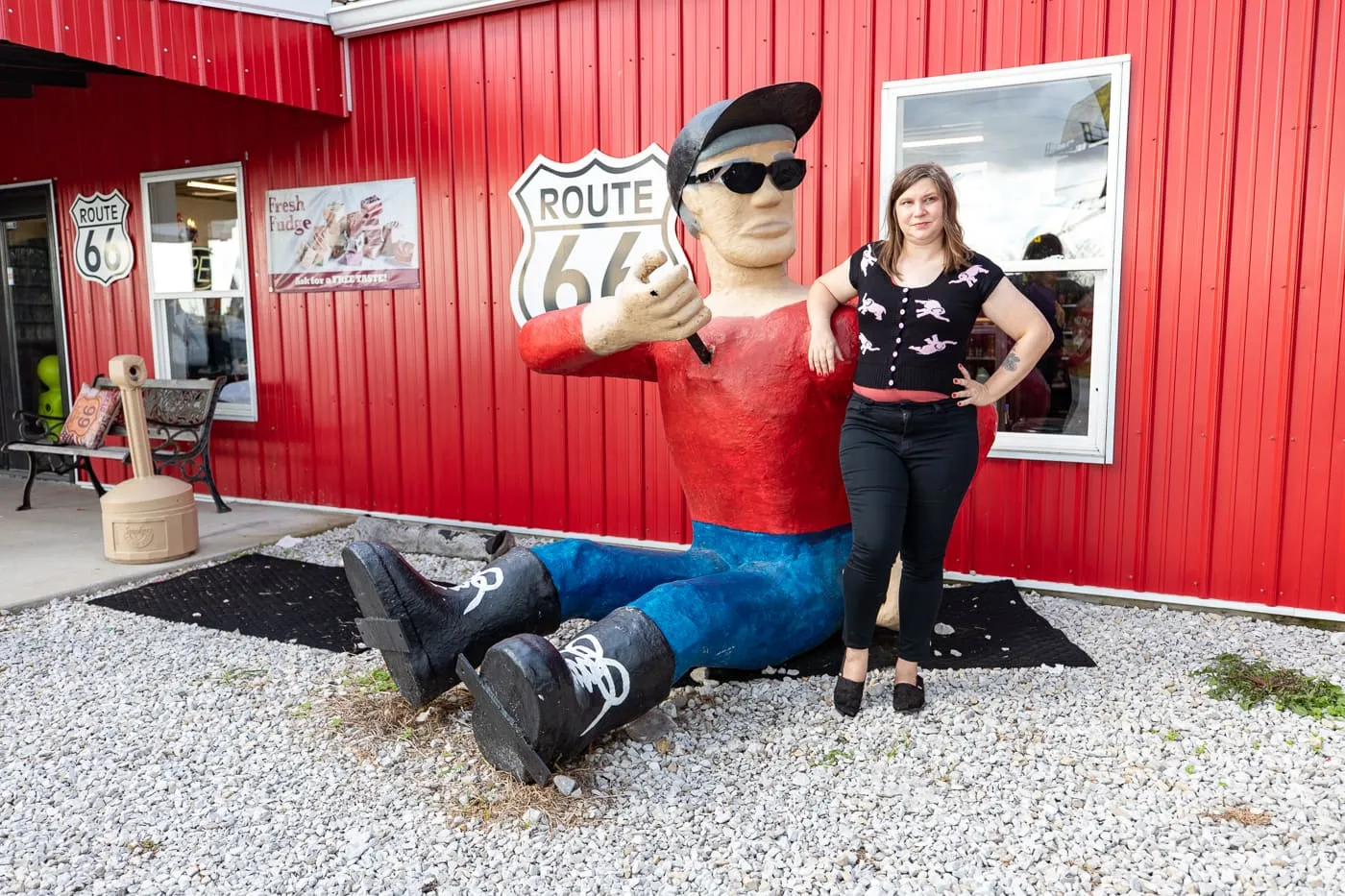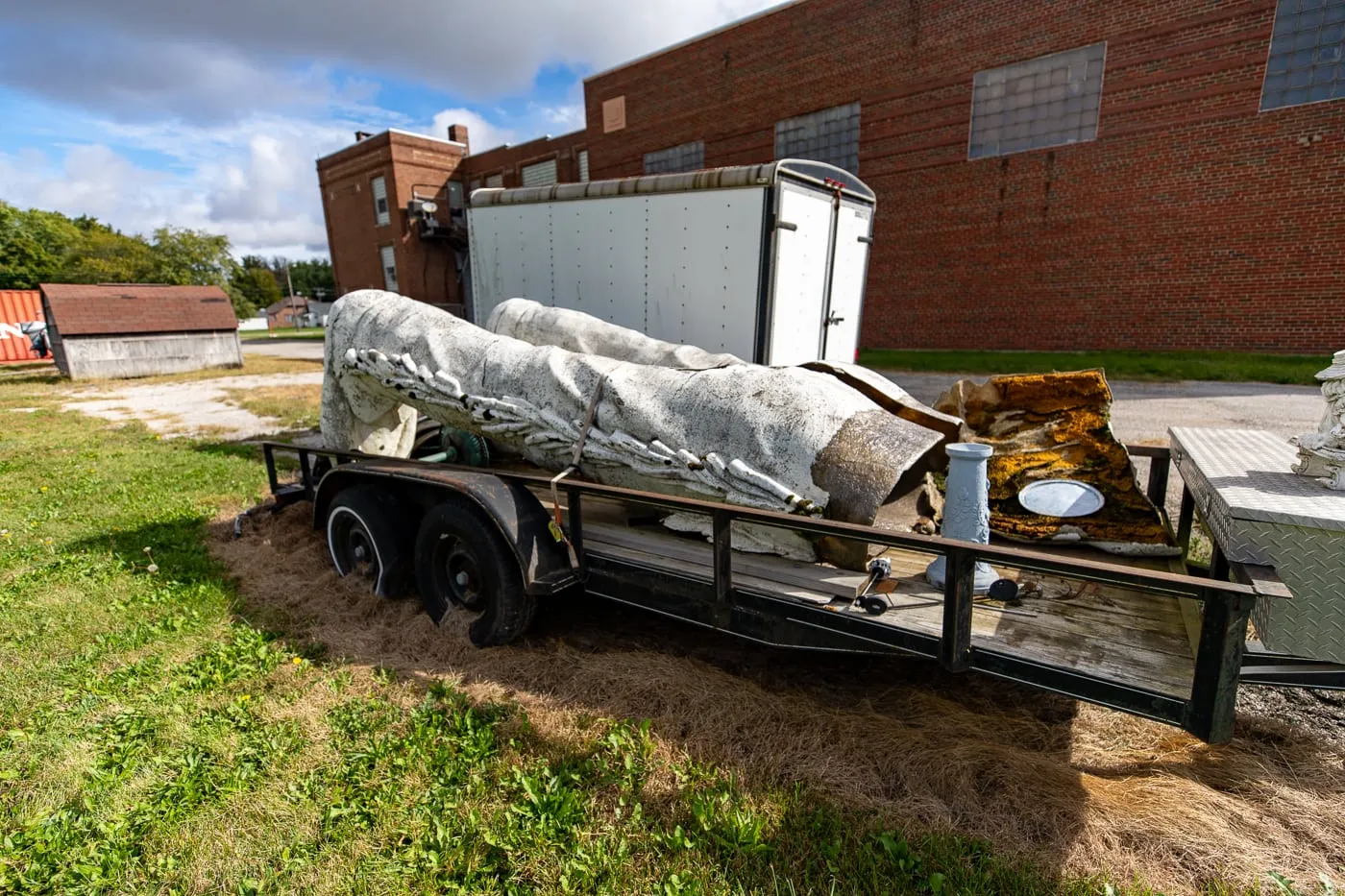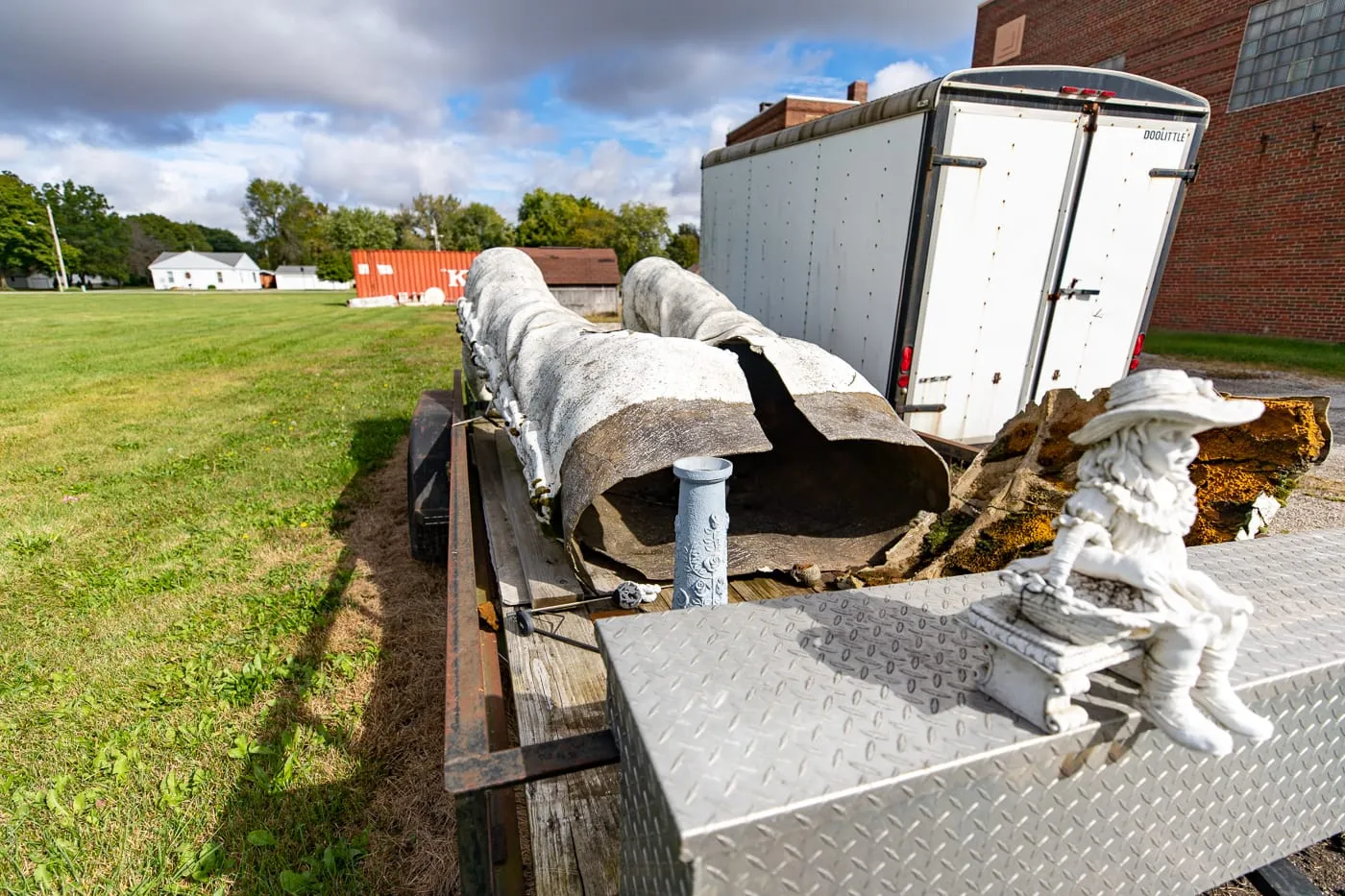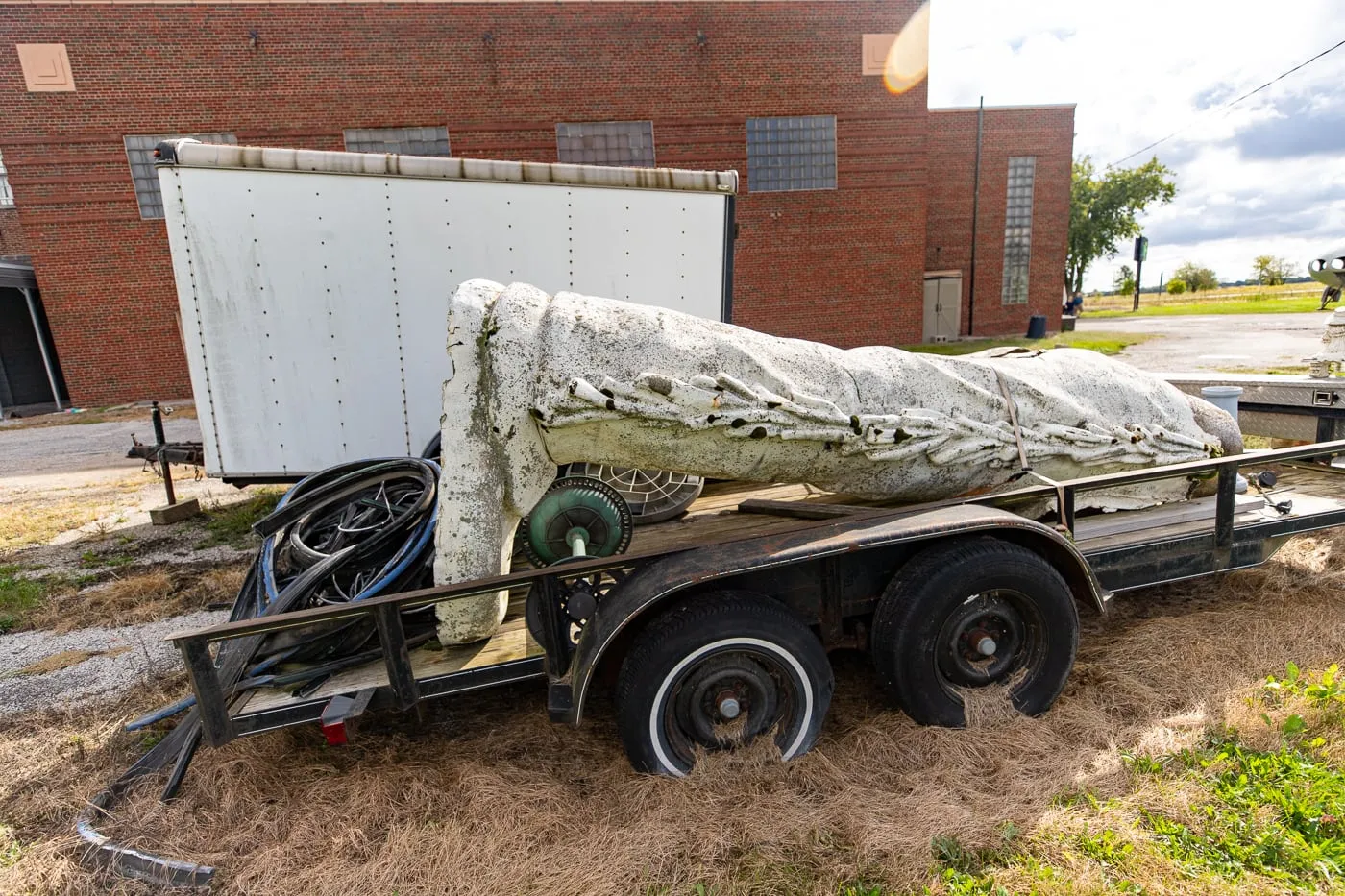 Looking for more of the best Illinois Route 66 attractions? Check out the nearby Henry's Rabbit Ranch, Soulsby Service Station, the Greetings from Litchfield Mural, and the Our Lady of the Highways monument.
Pink Elephant Antique Mall, 2007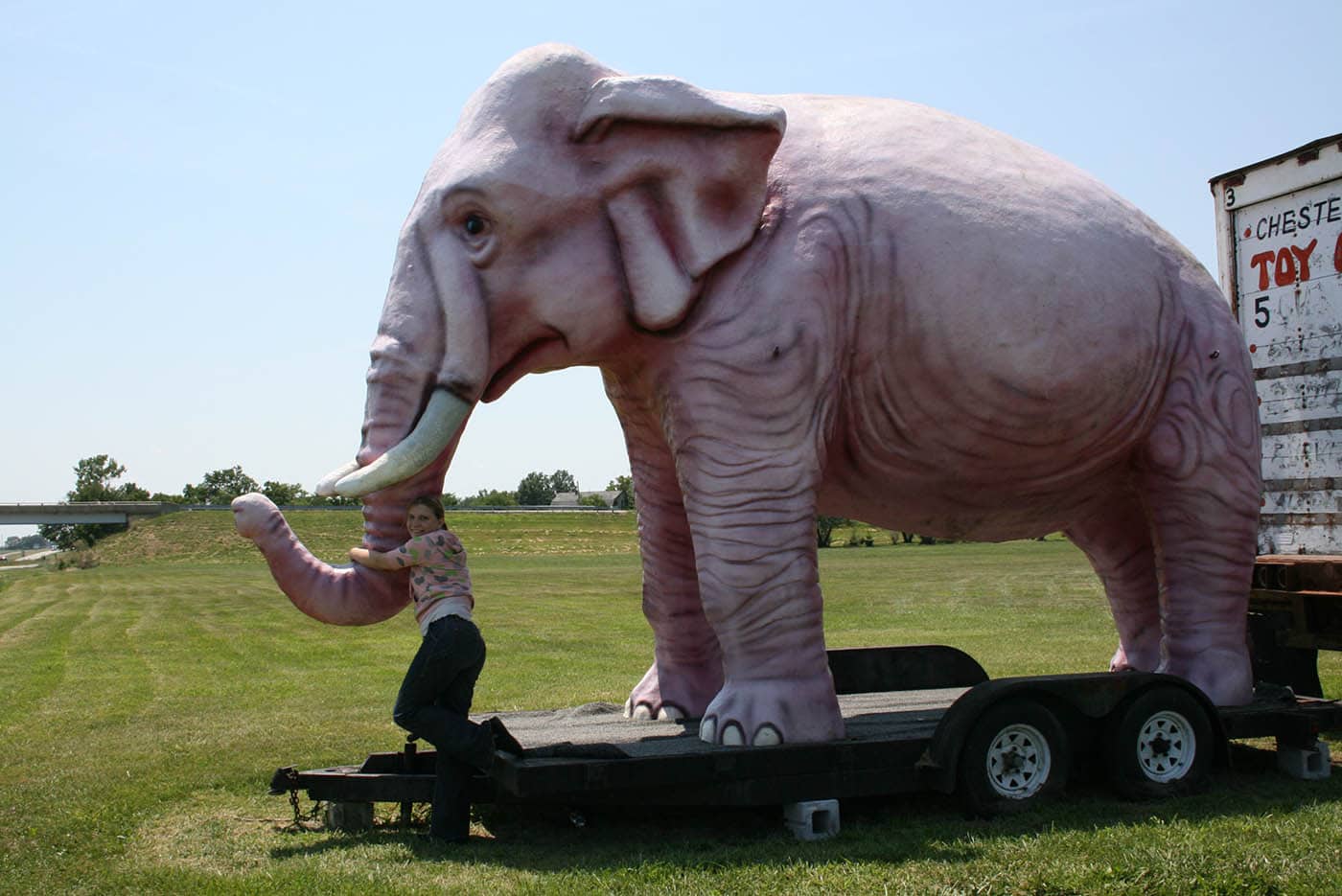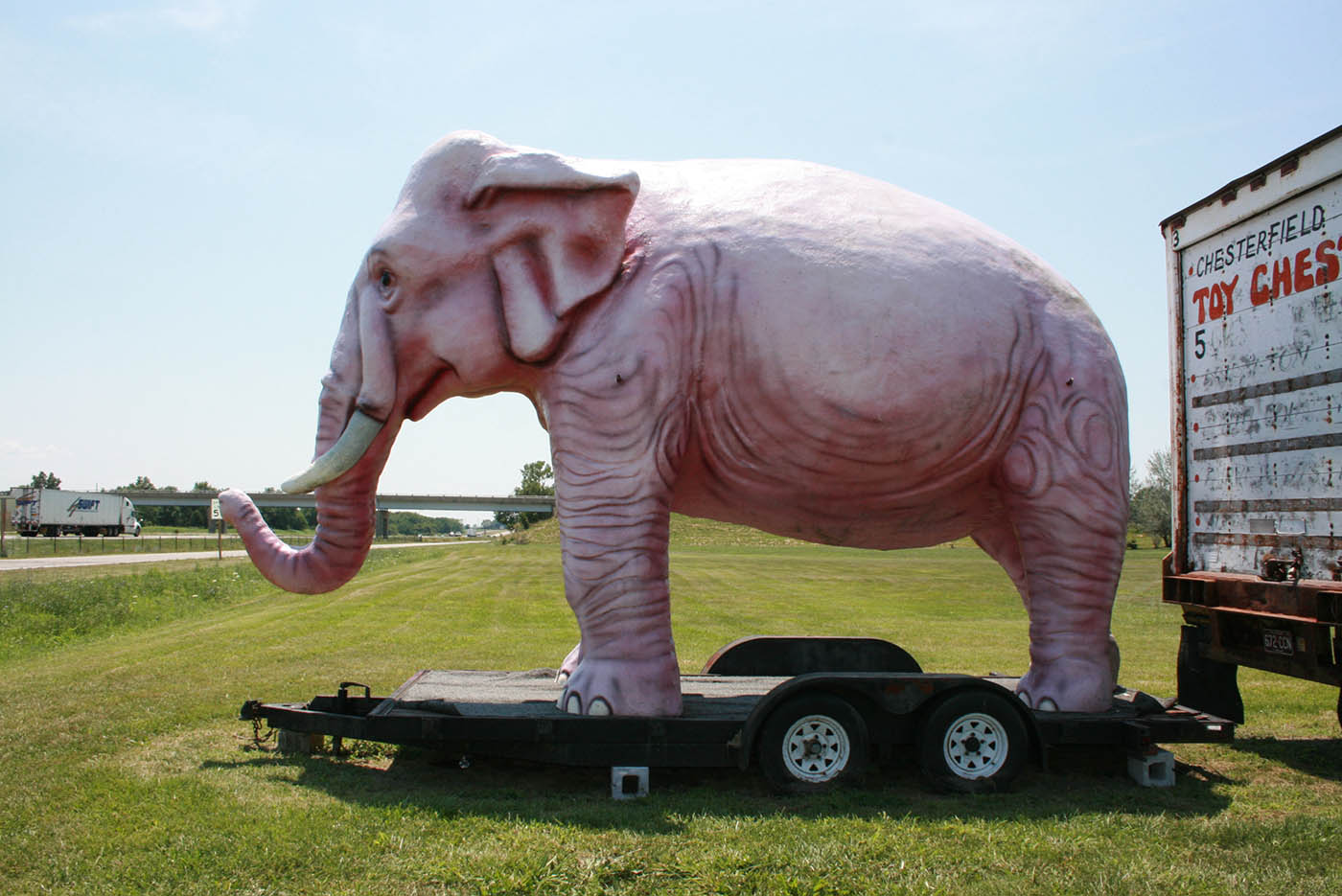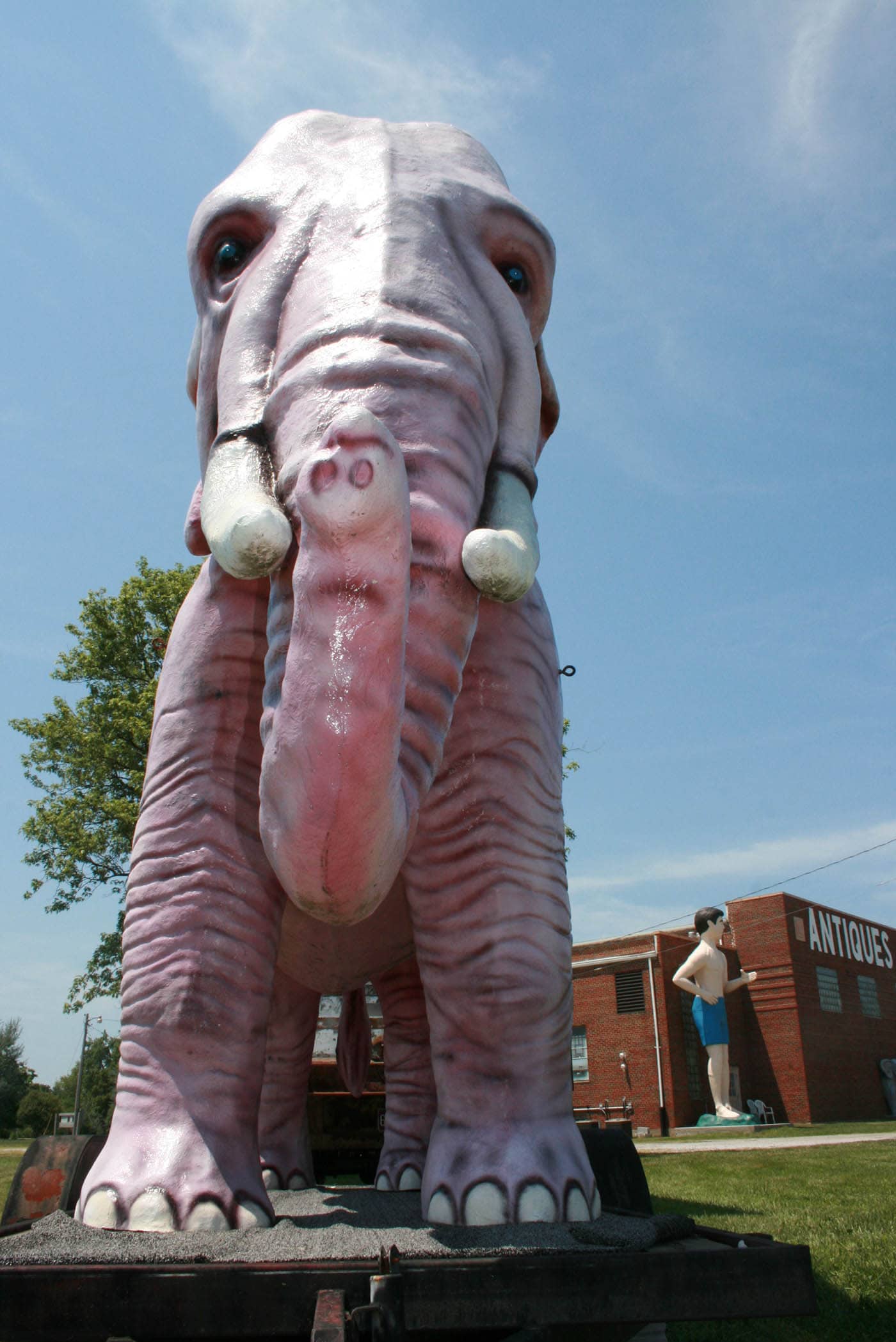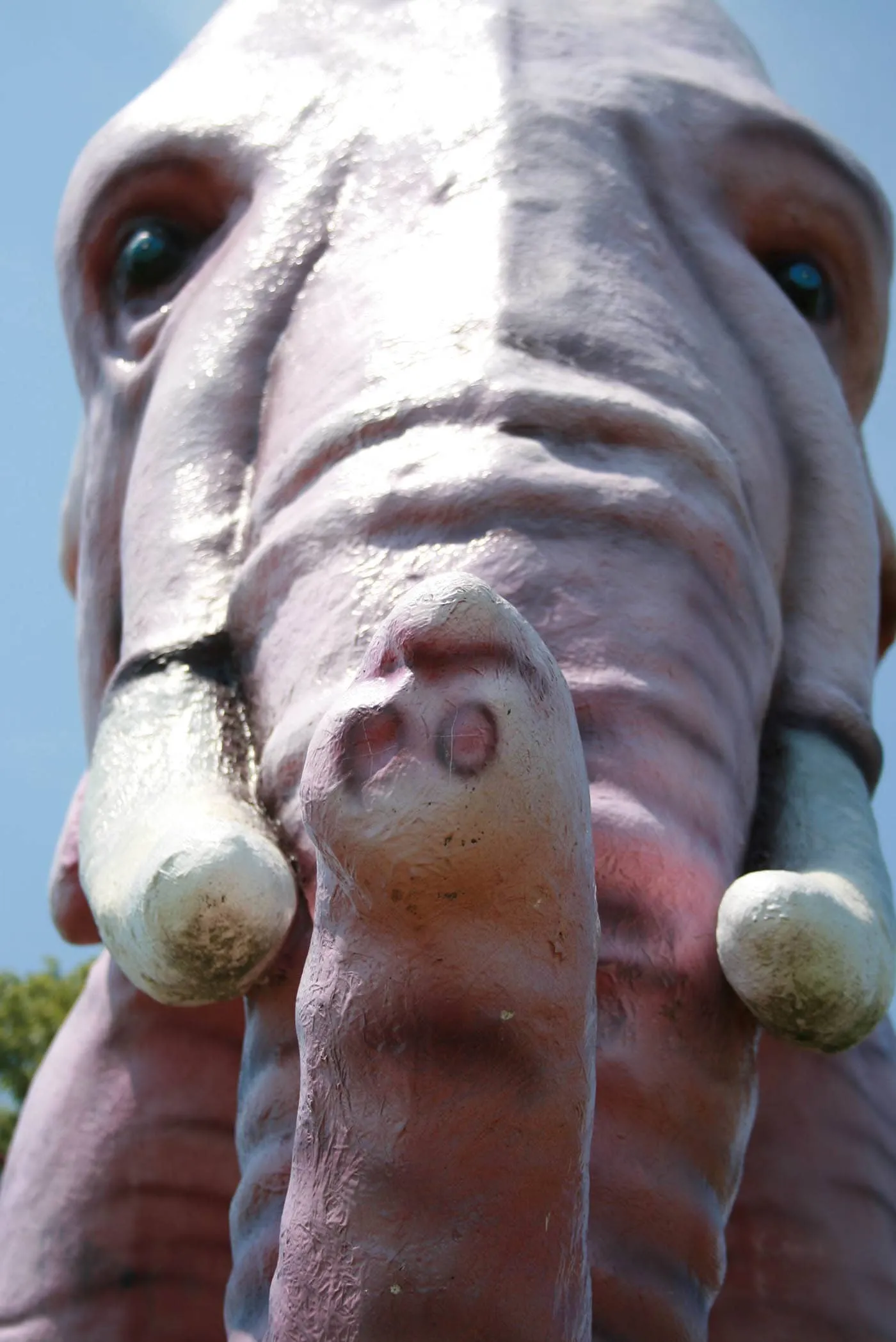 ---
Seeing Double? Every once in a while, while traveling the silly roads of America you'll think you're having déjà vu: you'll find very similar roadside attractions in completely different places. Fear not, you're not going crazy, similar roadside oddities pepper the nation. One such anomaly is the giant fiberglass pink elephant. The one seen here can be found in Livingston, Illinois, but these fiberglass animals can be found in several places around the country. (Including one in Fenton, Missouri; one in Springfield, Illinois; and another in DeForest, Wisconsin.)
Pink Elephant Antique Mall
Location: Pink Elephant Antique Mall, 908 Veterans Memorial Dr, Livingston, IL 62058
Cost: Free to see.
Hours: 9:30am-5pm Daily
---
Pin this Illinois Route 66 roadside attraction: