If you're looking for big things to see in Denver, don't sweep on this one. Big Sweep in Denver, Colorado is a giant dustpan and broom found just outside the Denver Art Museum.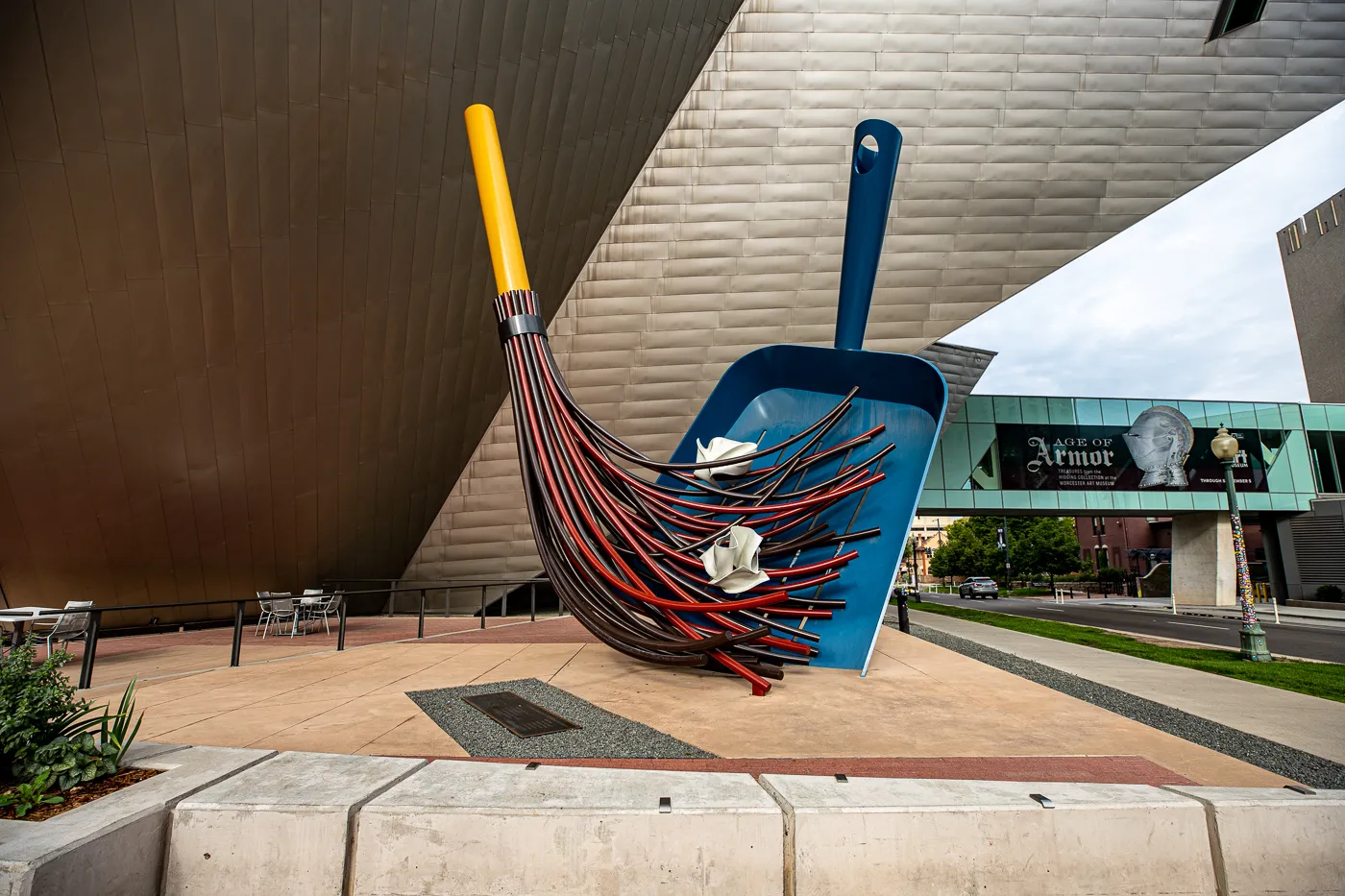 The Big Sweep was made by pop artists Claes Oldenburg (1929-2022) and Coosje van Bruggen (1941-2009). The sculptors are known for their oversized renderings of everyday things. Their works include the giant free stamp in Cleveland, the world's largest shuttlecocks in Kansas City, and Plantoir in Des Moines, among numerous other giant things.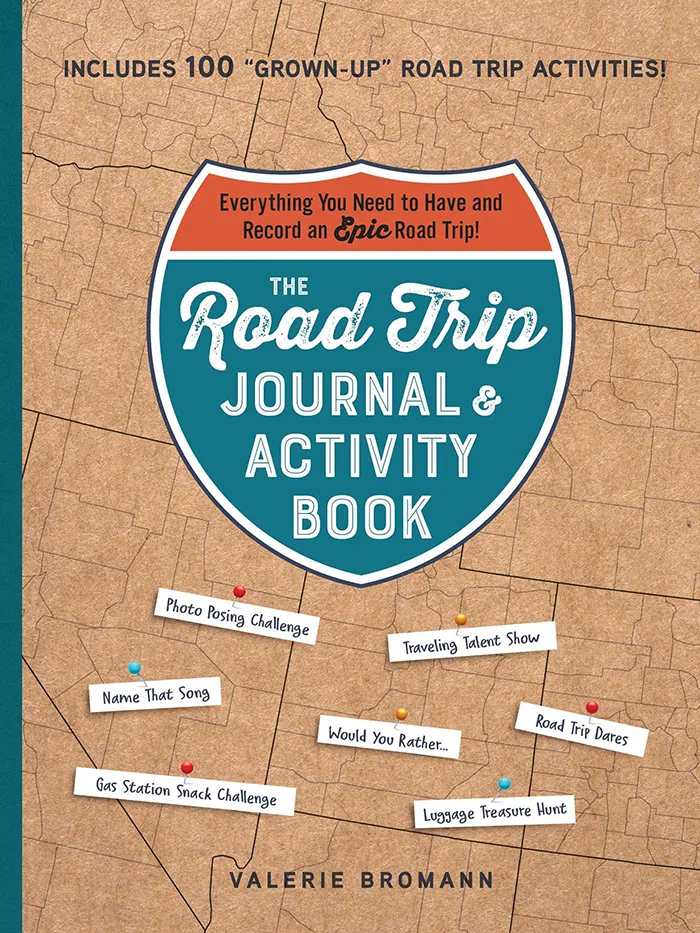 The Road Trip Journal & Activity Book
Everything You Need to Have and Record an Epic Road Trip!
Enjoy fun games and challenges to pass the time on your next road trip and have a keepsake to look back on for years to come with this entertaining must-have for your next vacation.
Installed in June 2006, this giant roadside attraction weighs 2,025 pounds and stands at 32 feet high, 25 feet long, and 15 feet wide. It is made from aluminum, stainless steel, and polyurethane resin painted with acrylic polyurethane. It features a big blue dustpan with a red and yellow hand broom sweeping wads of paper into it.
The sculpture was commissioned by the Denver Art Museum as part of the building's expansion.
While visiting this iconic Denver roadside attraction, be sure to step inside the museum for a fabulous afternoon exploring the art and artifacts. And head to the other side of the building to see another oversized object, the Scottish Angus Cow and Calf, otherwise known as "the big cows."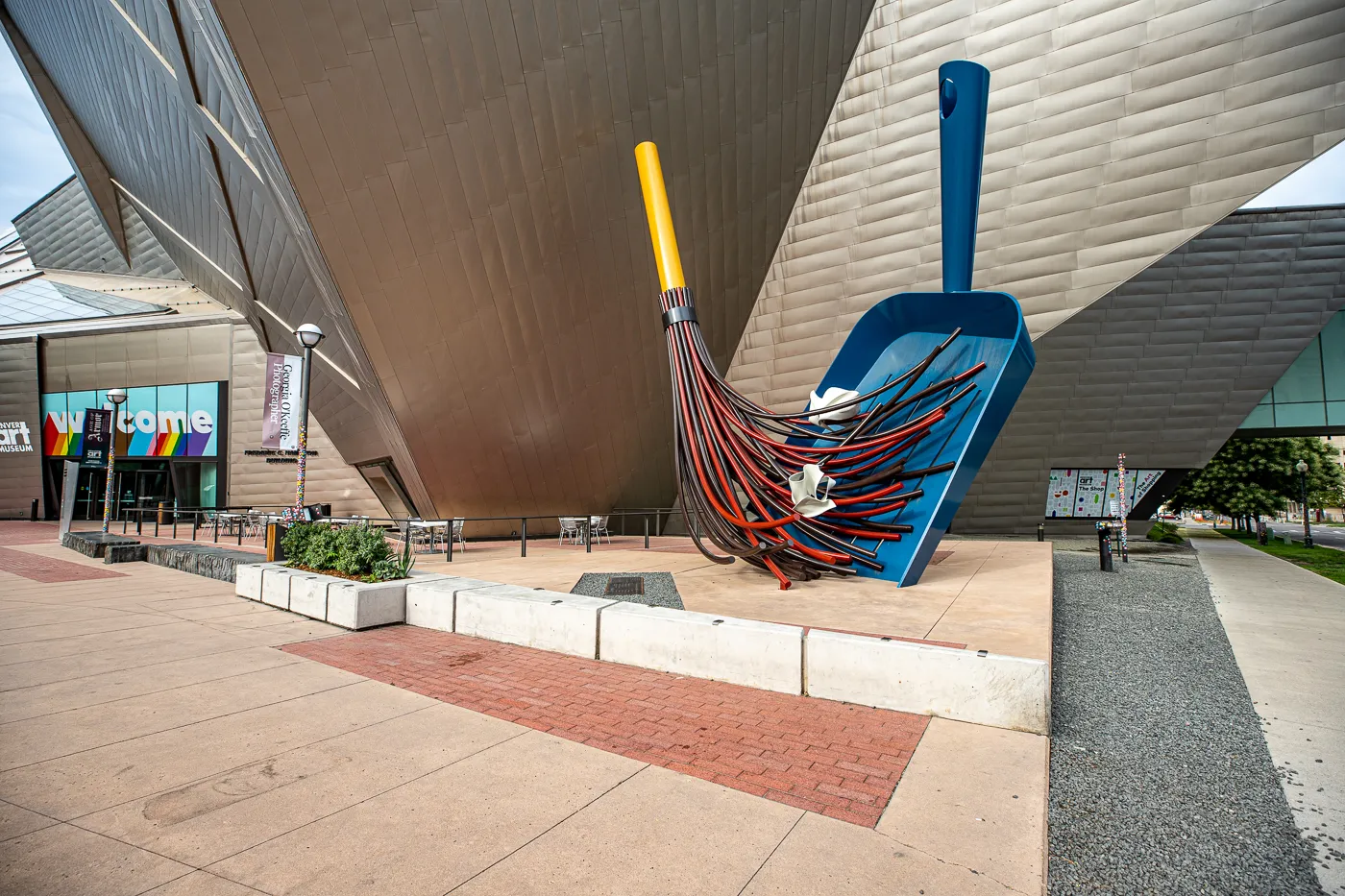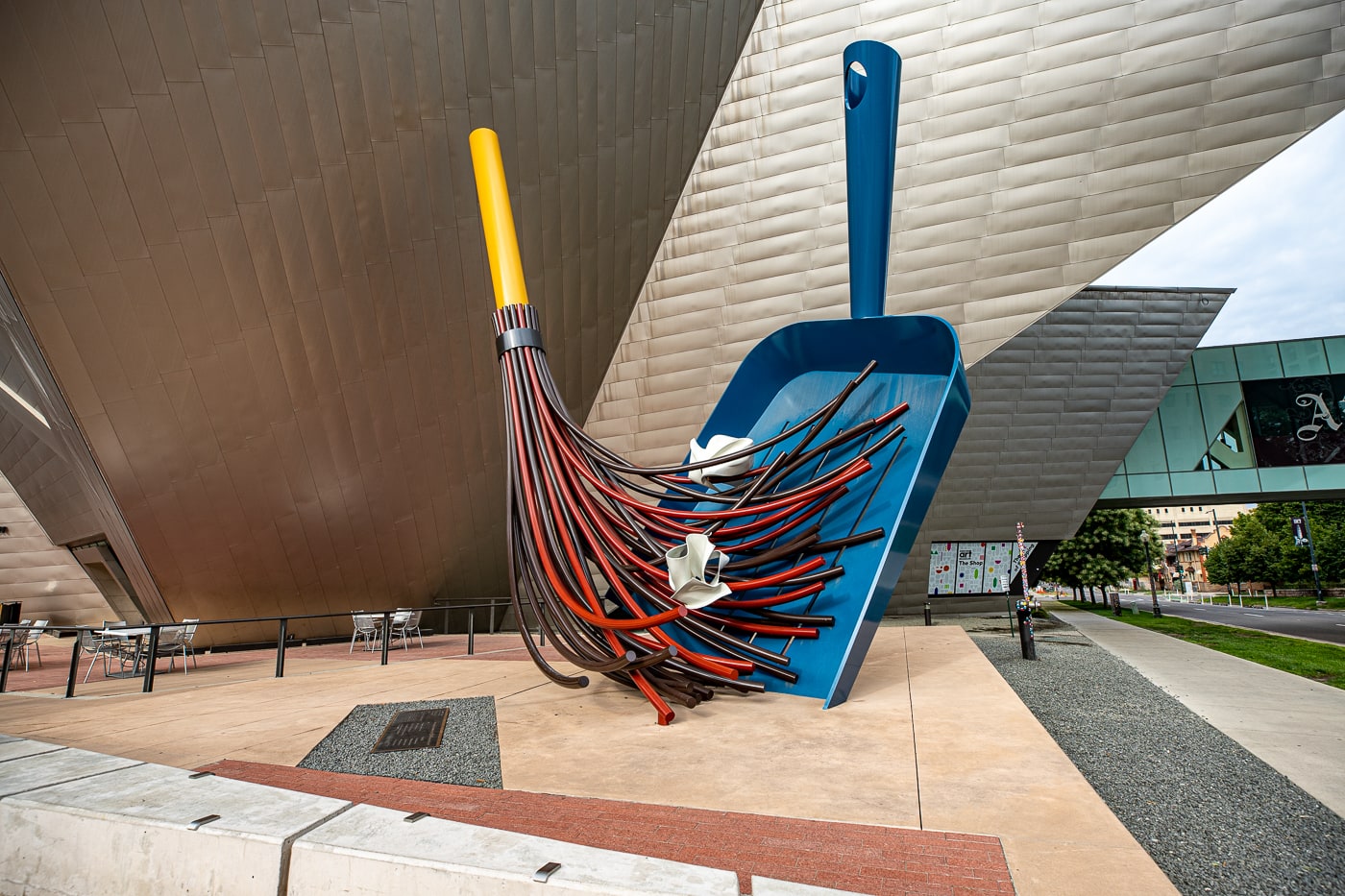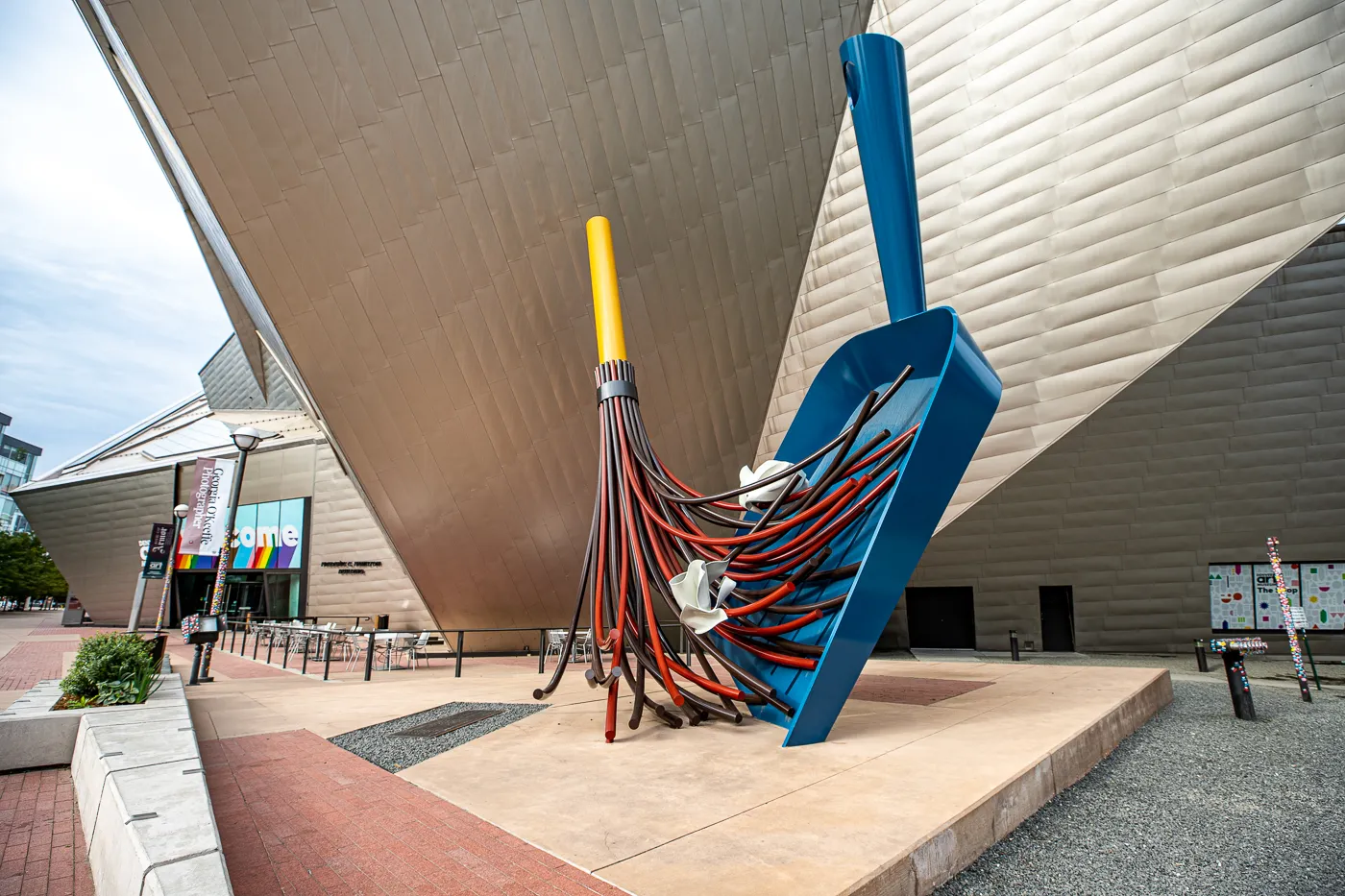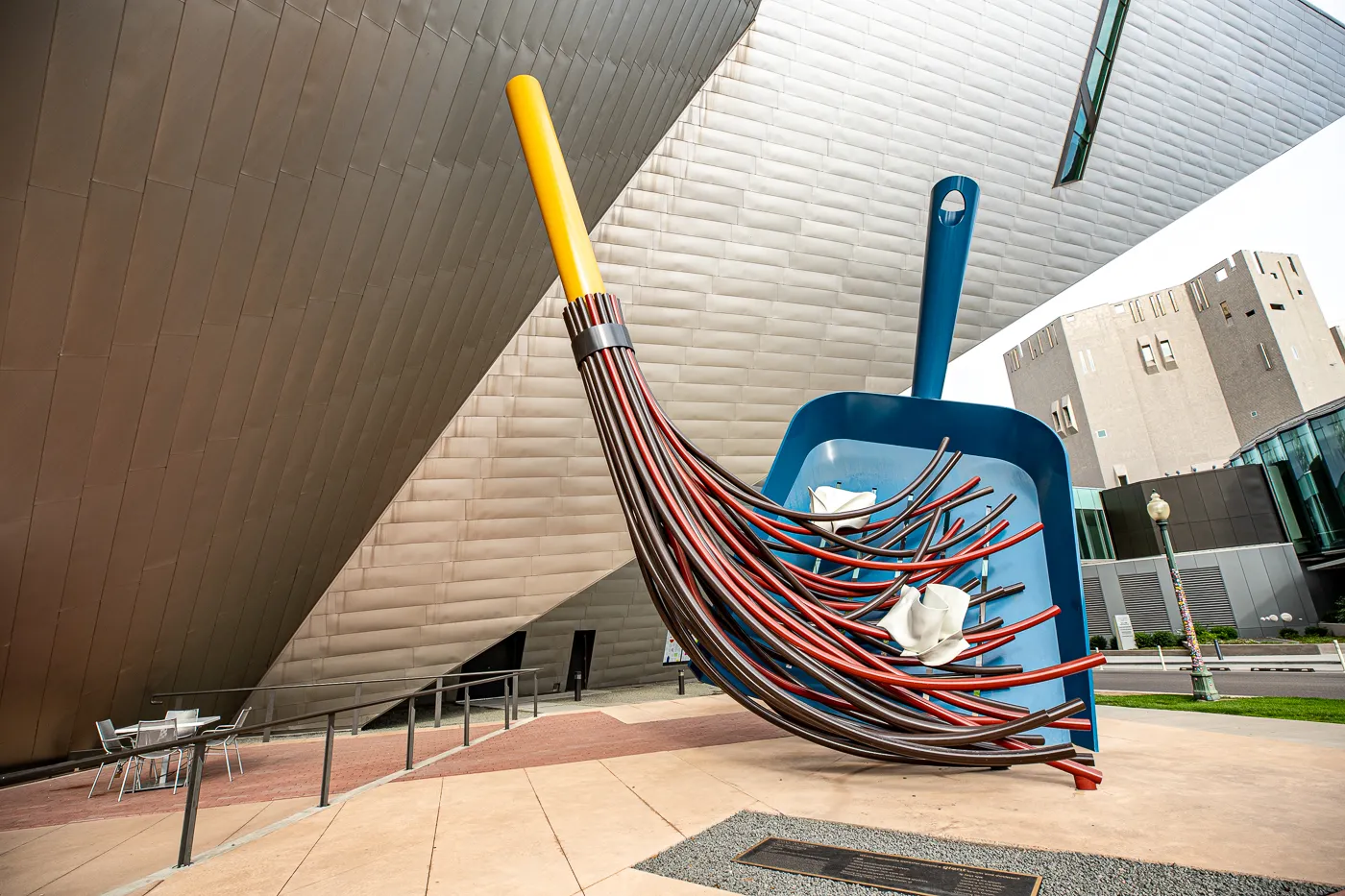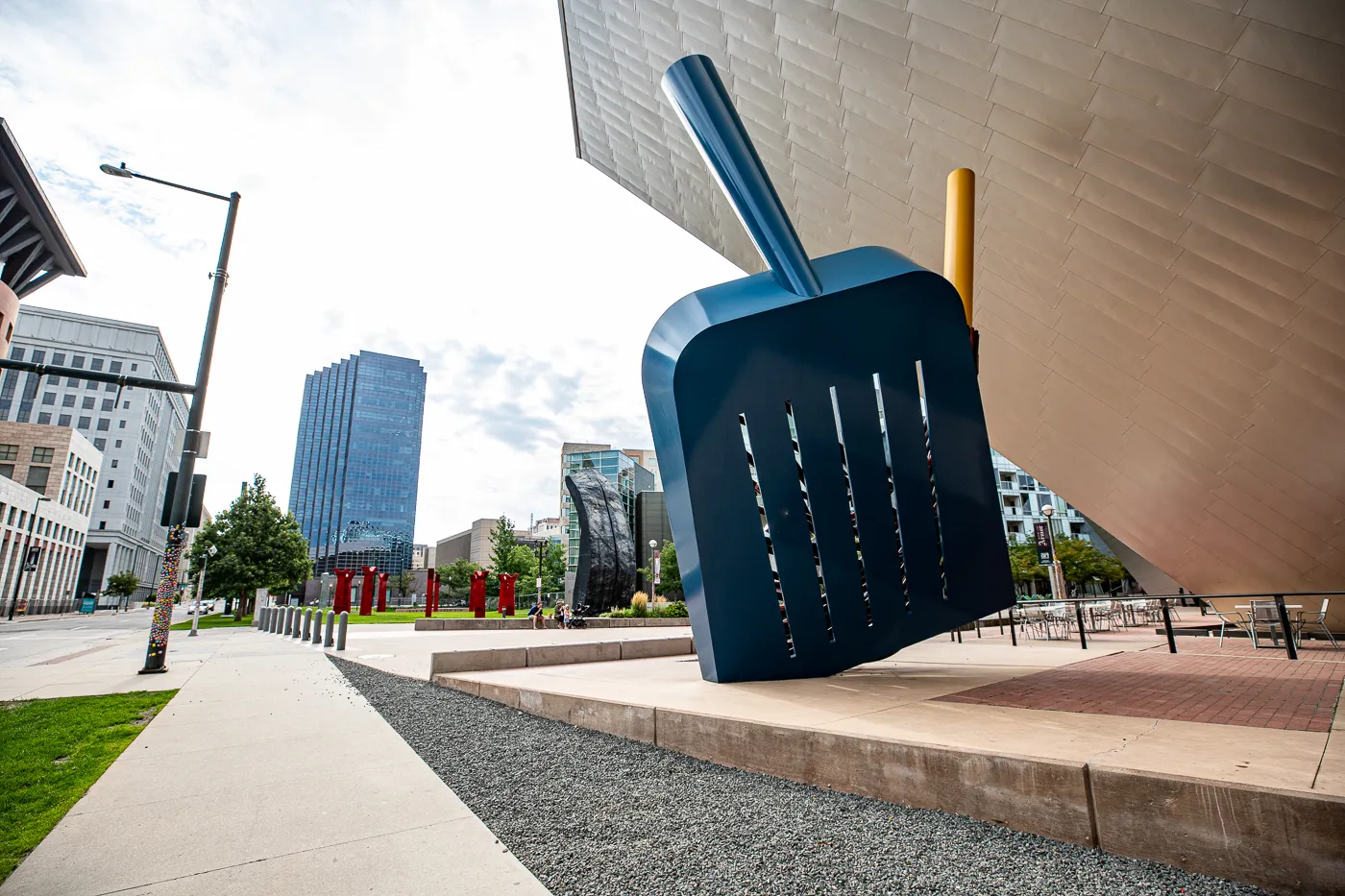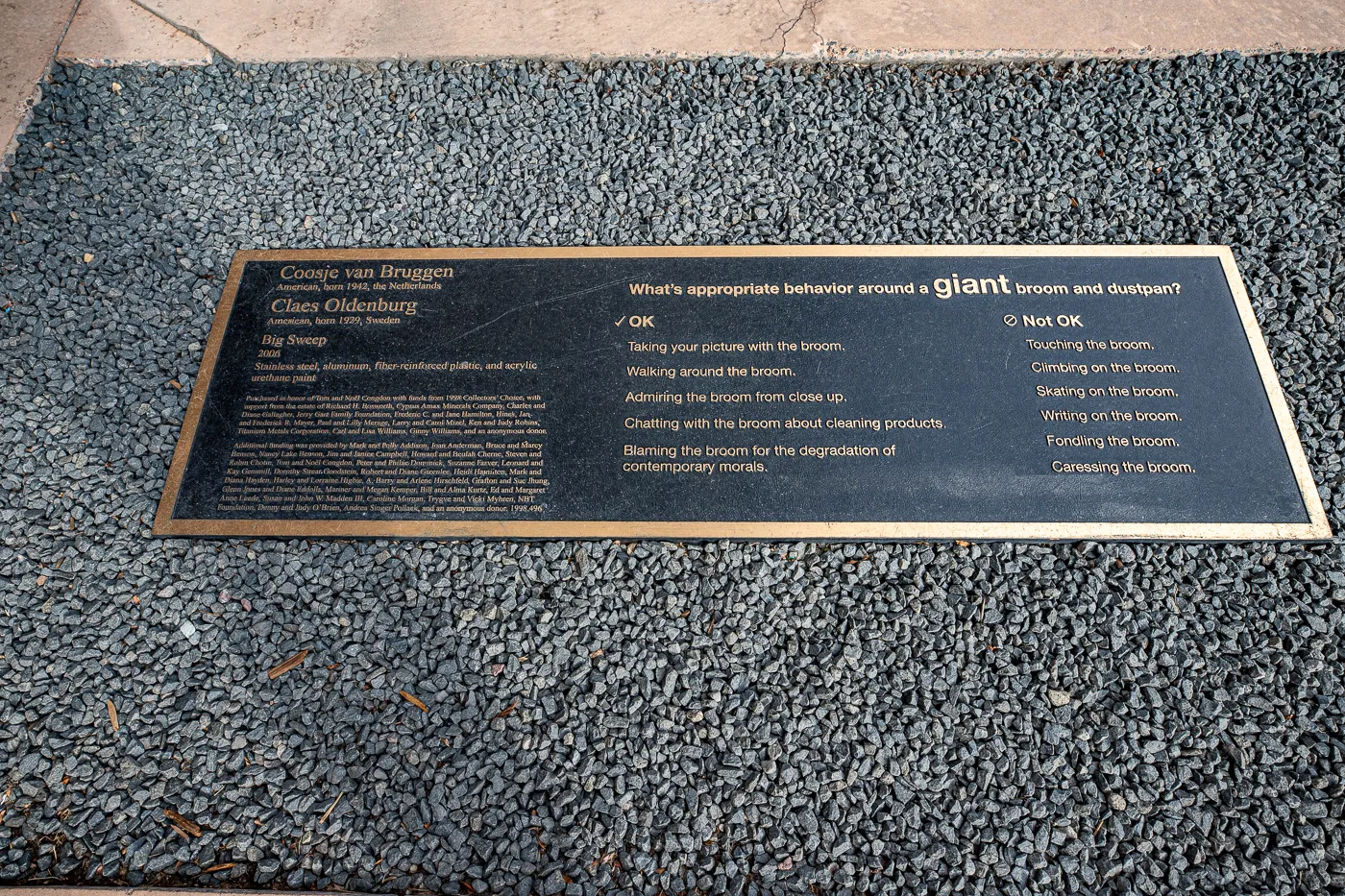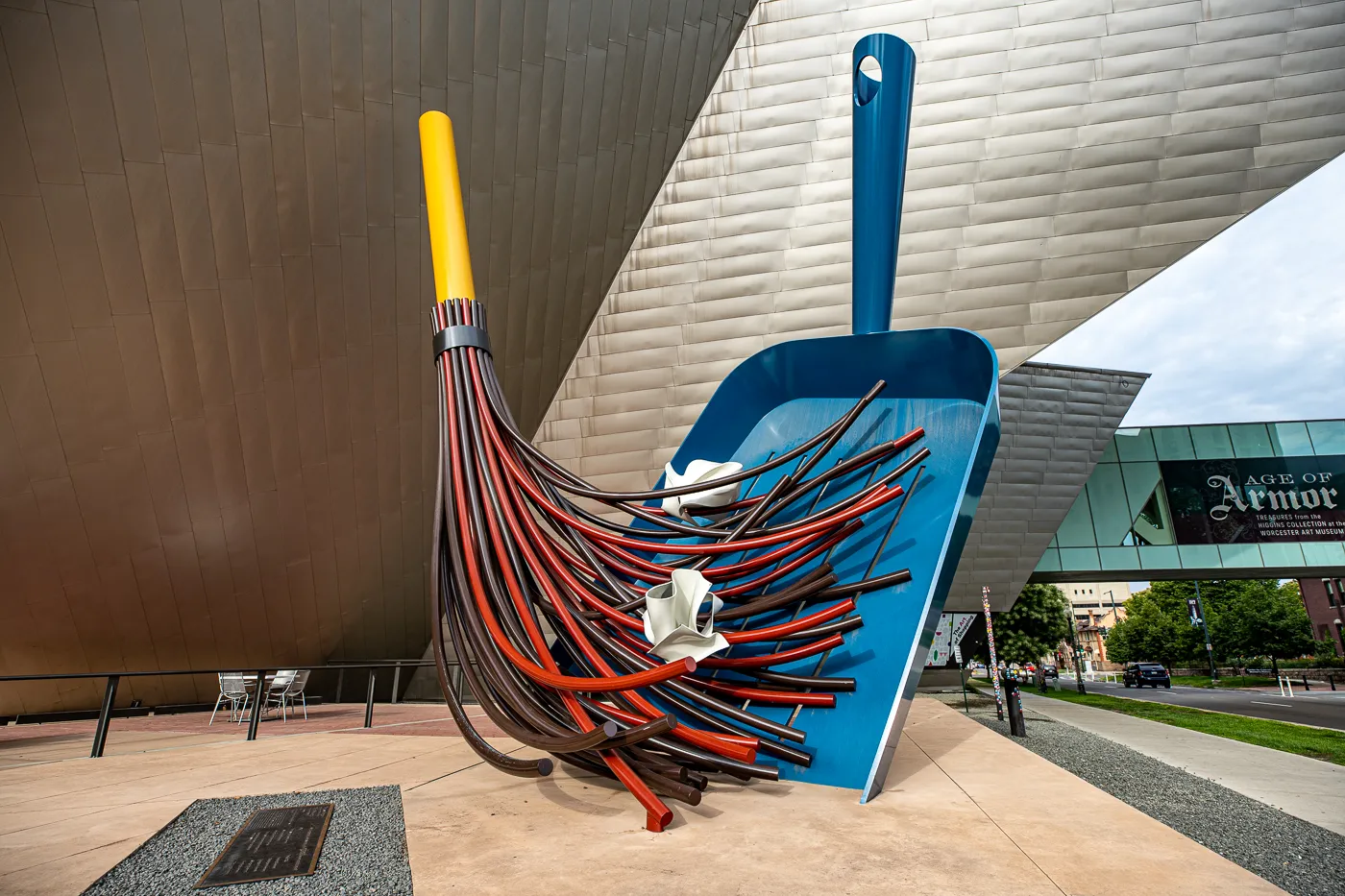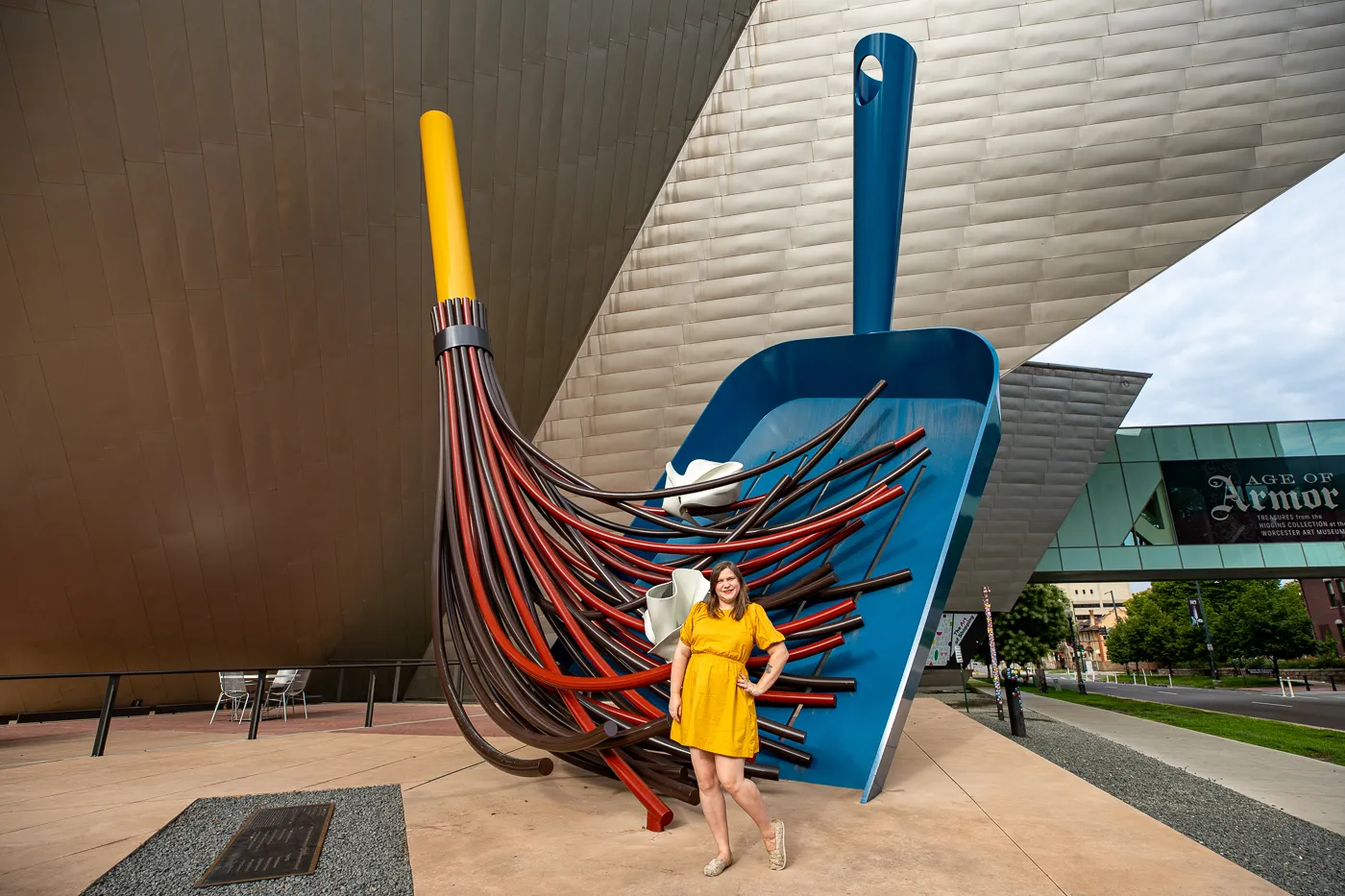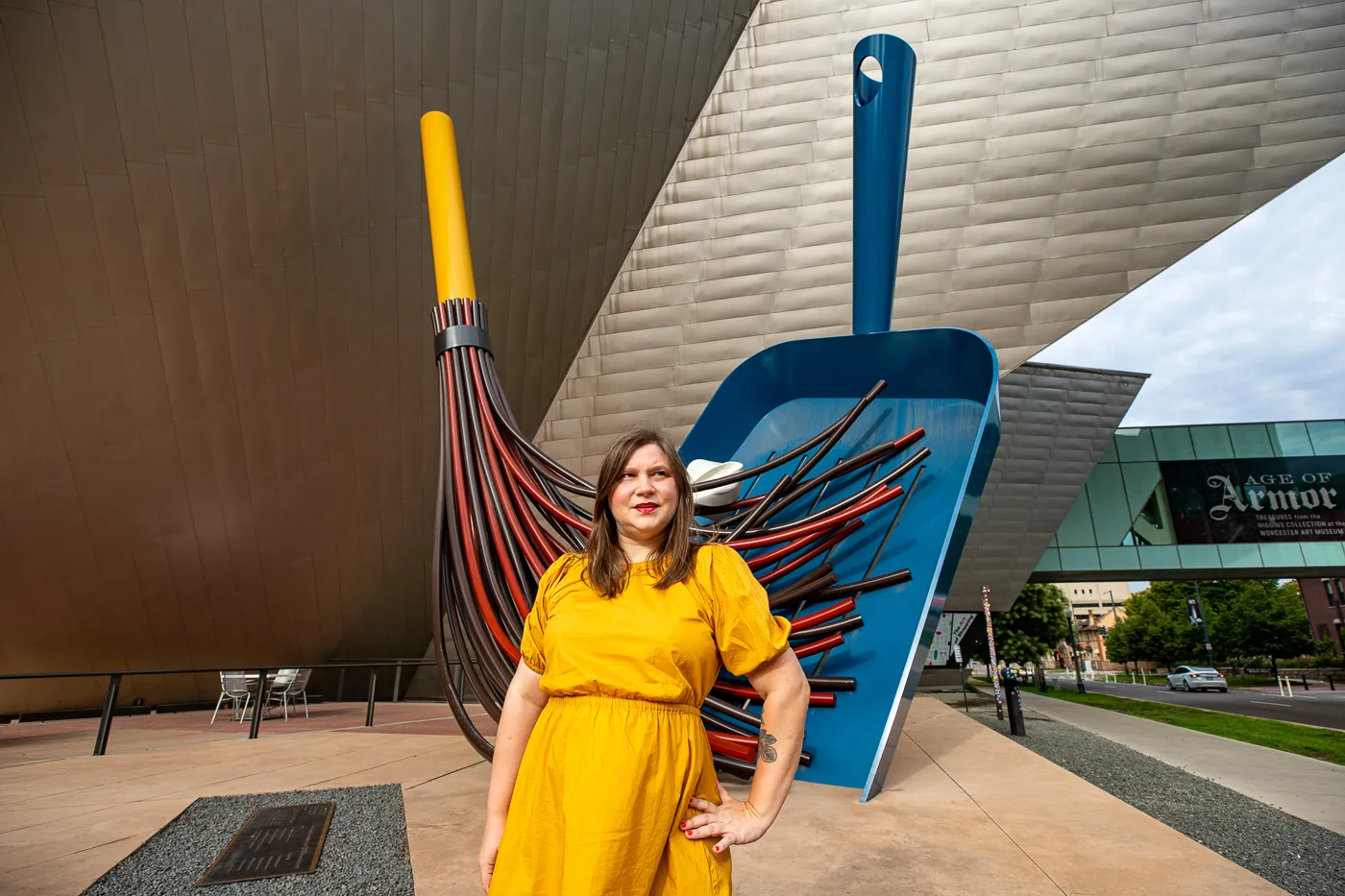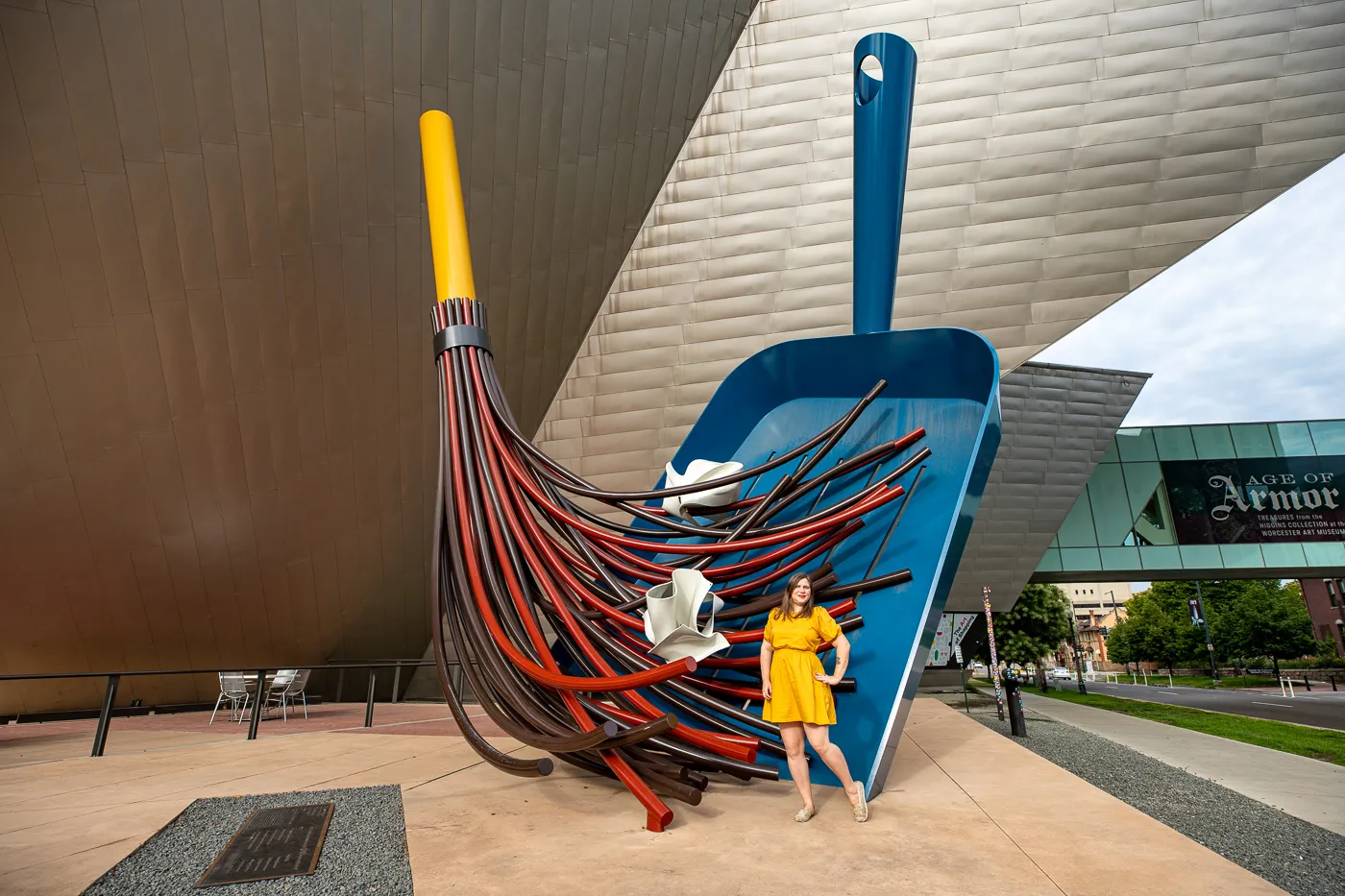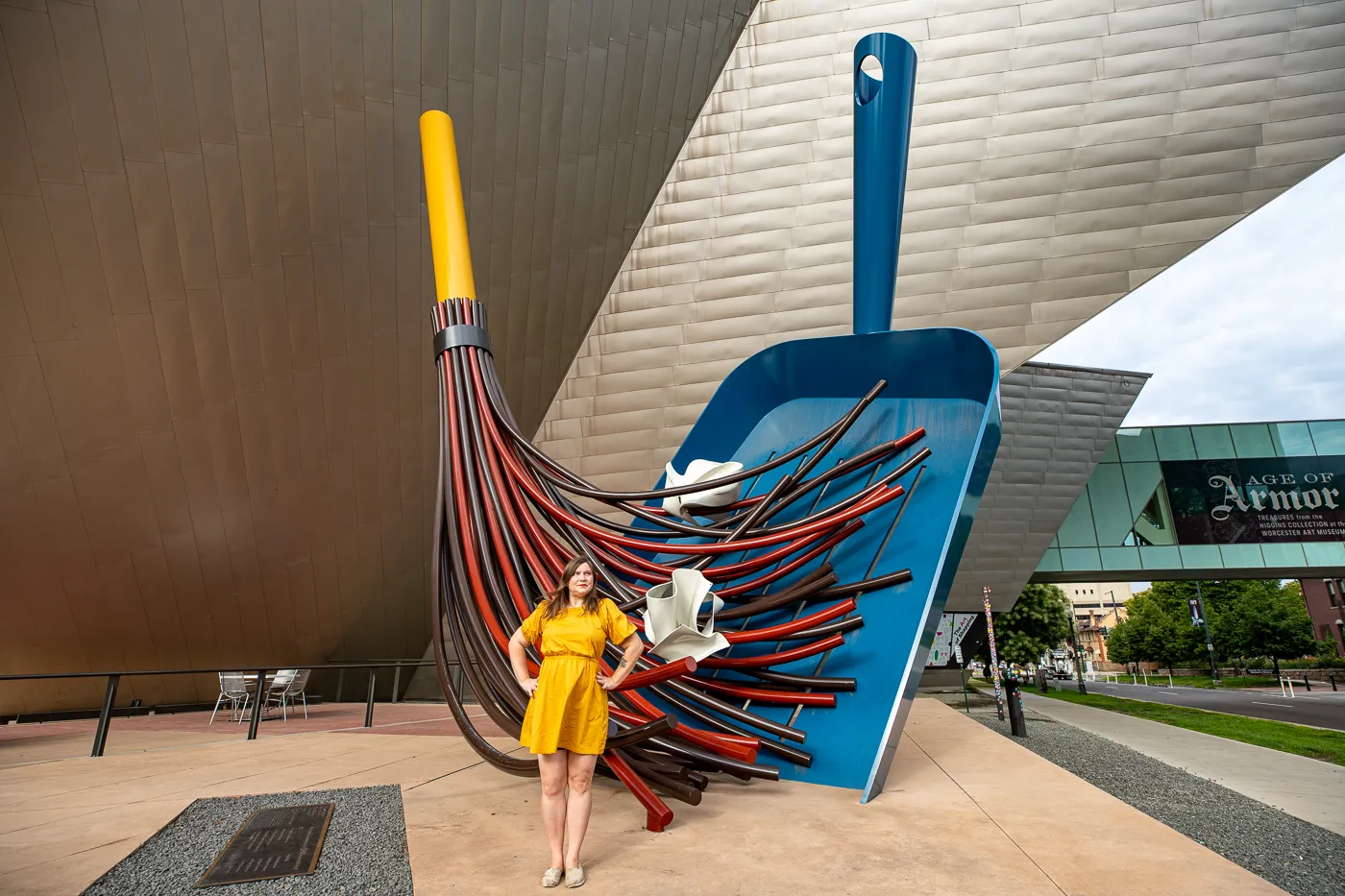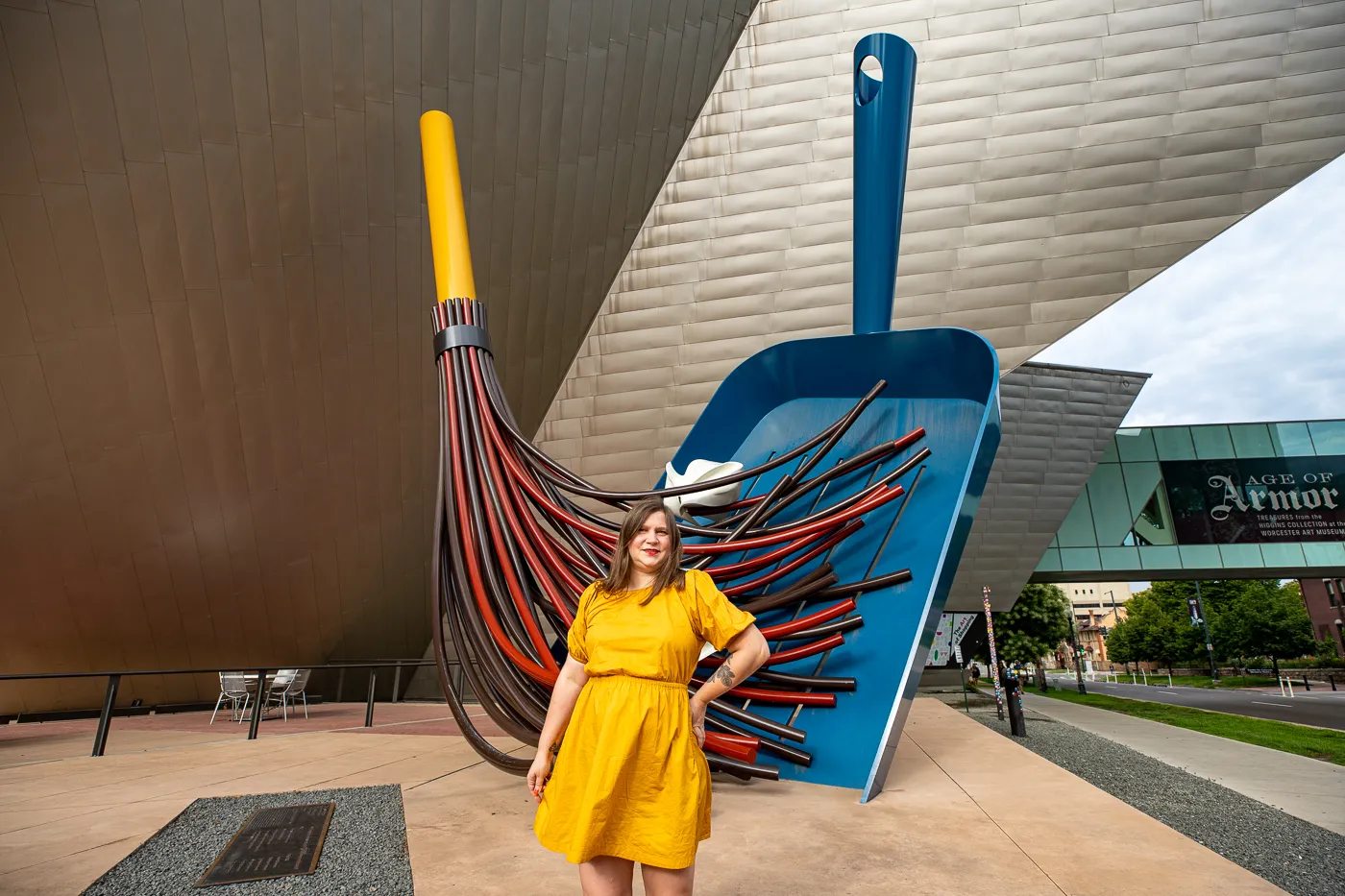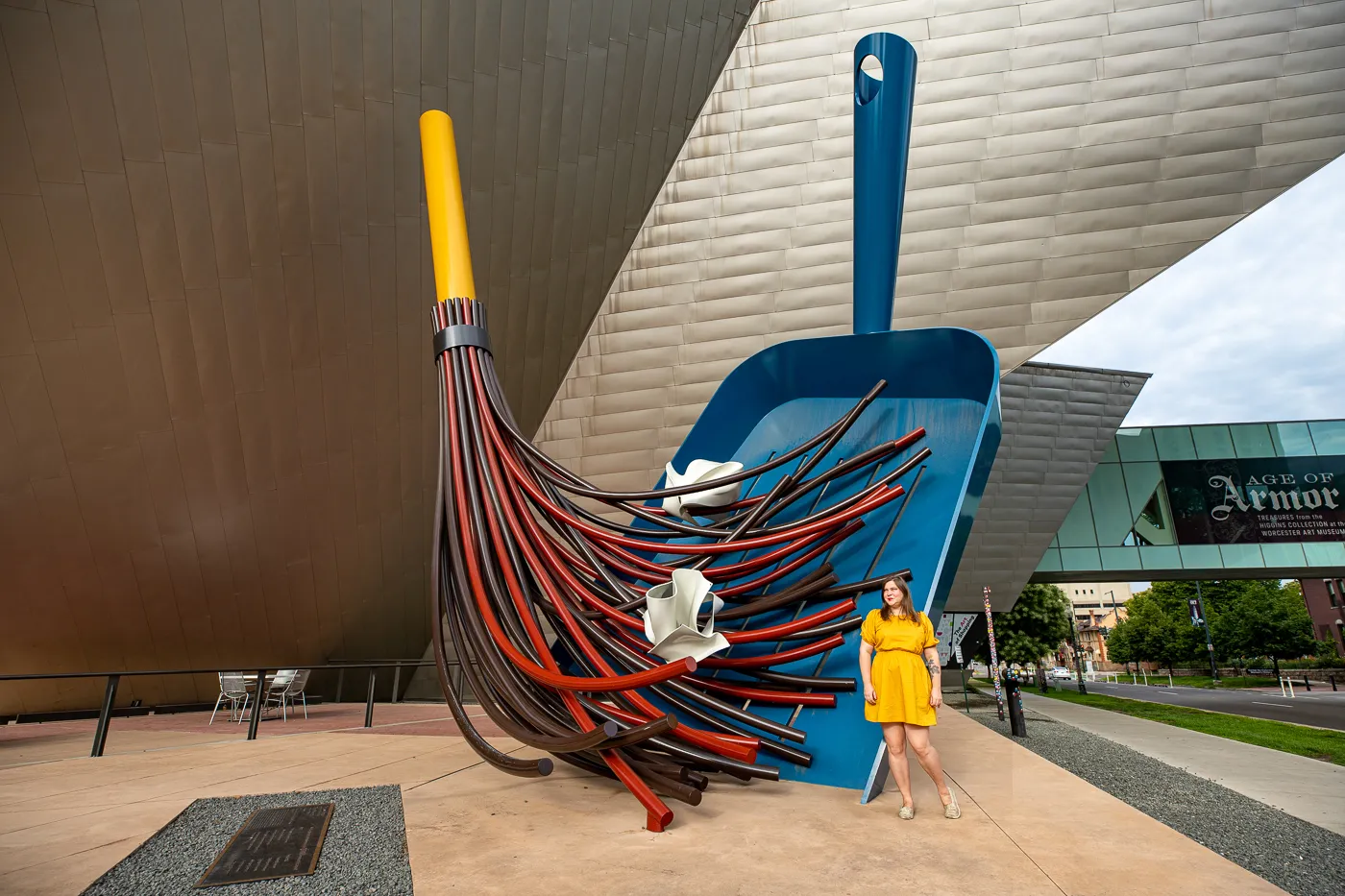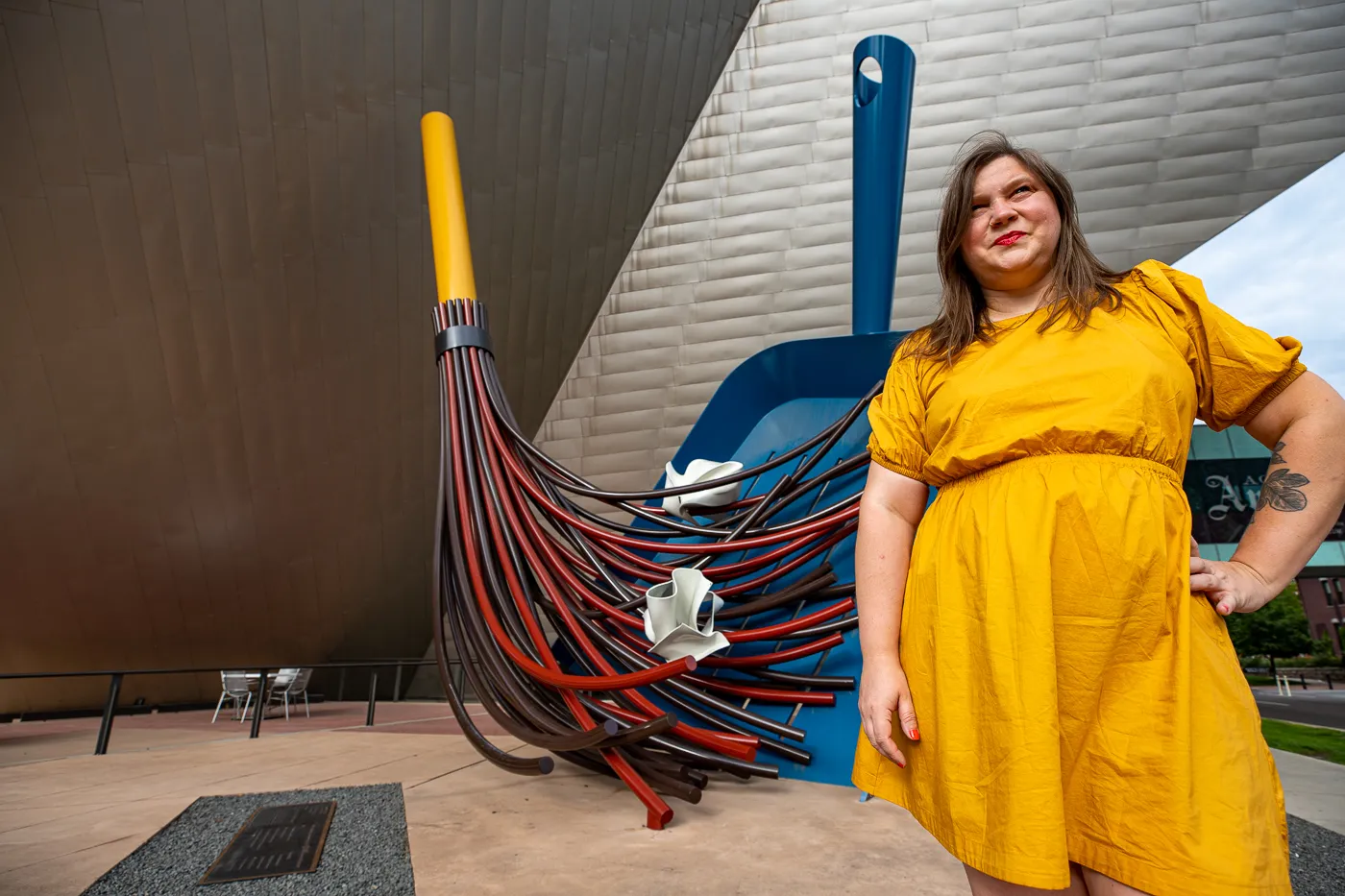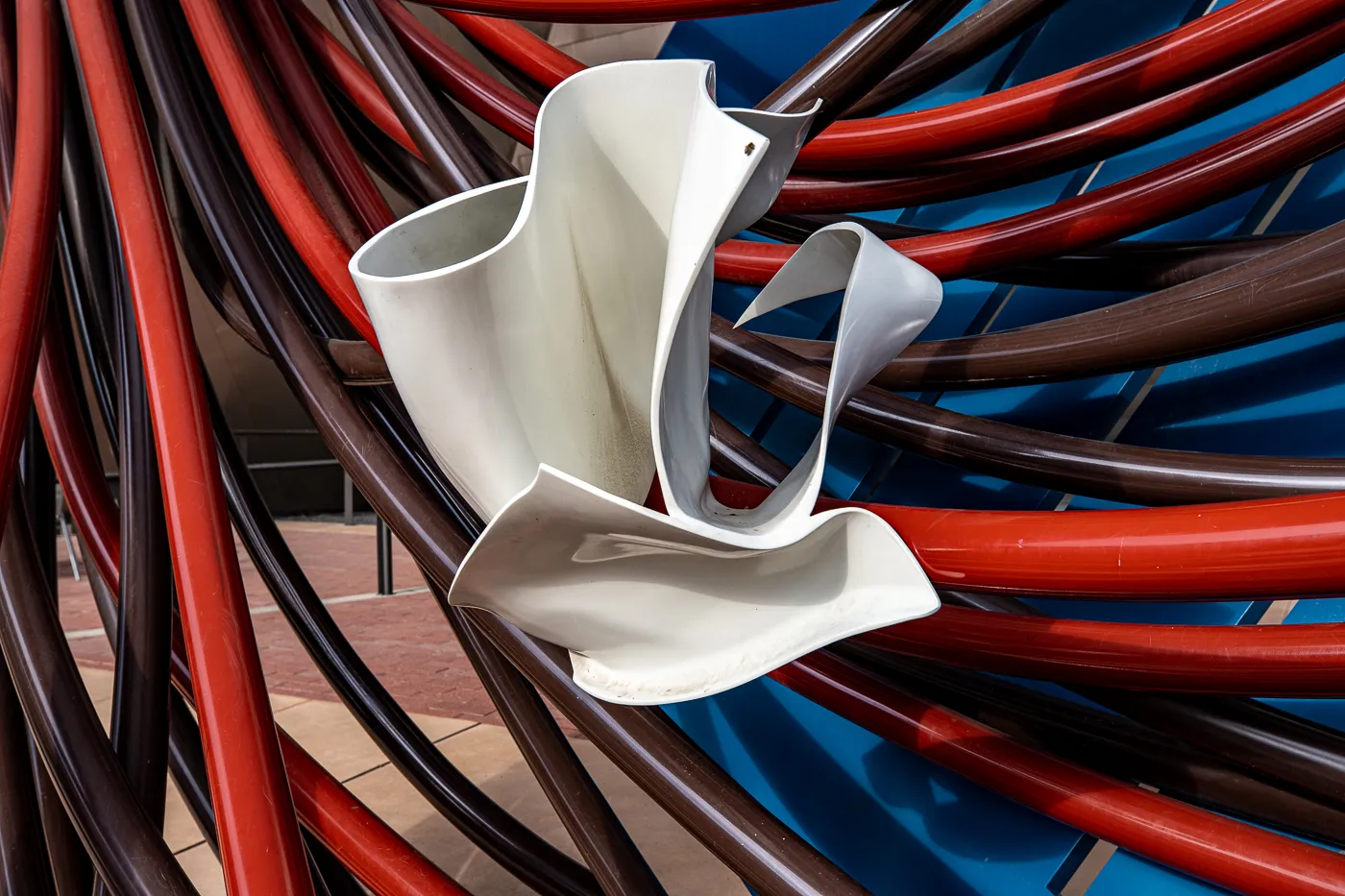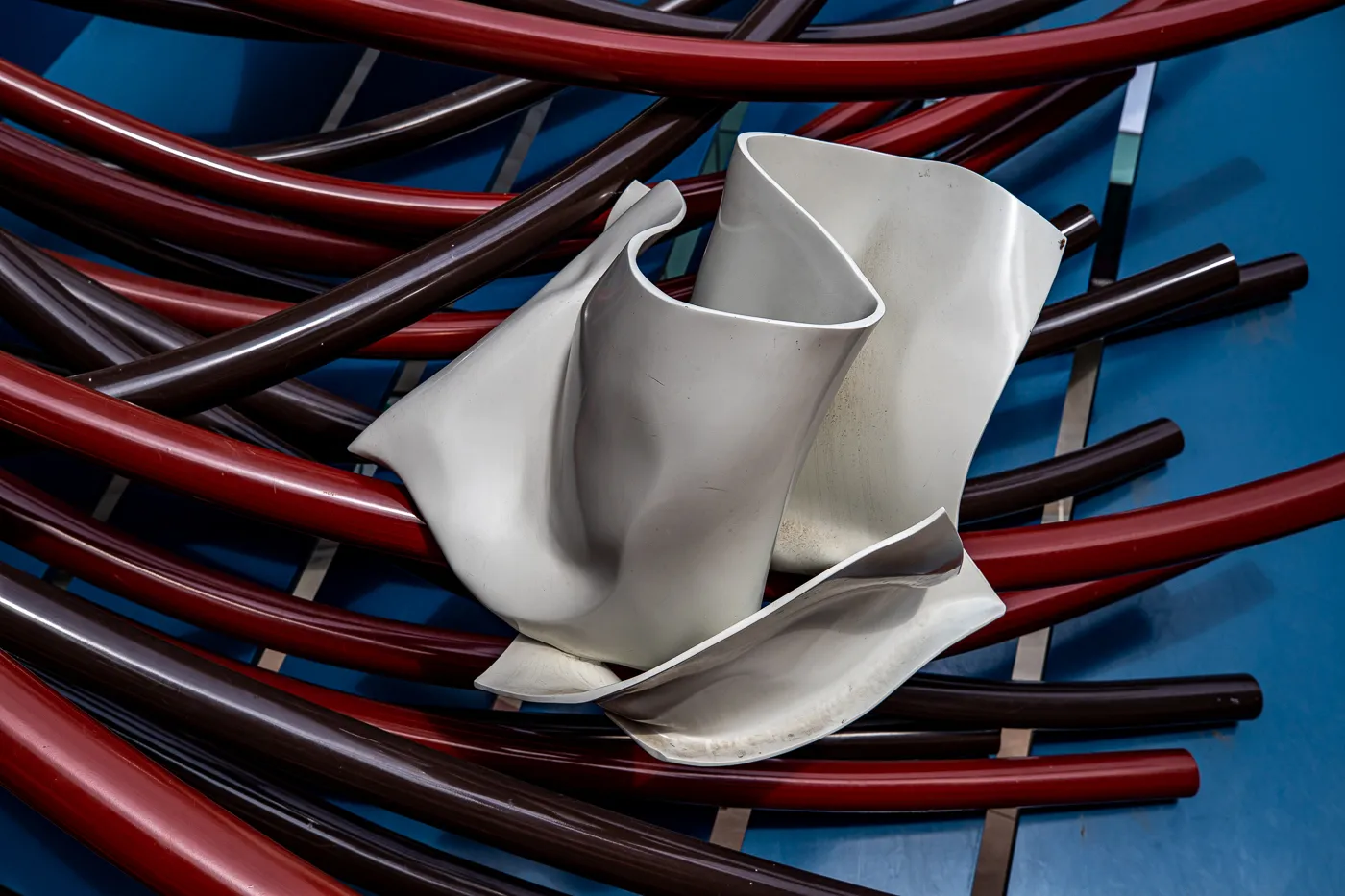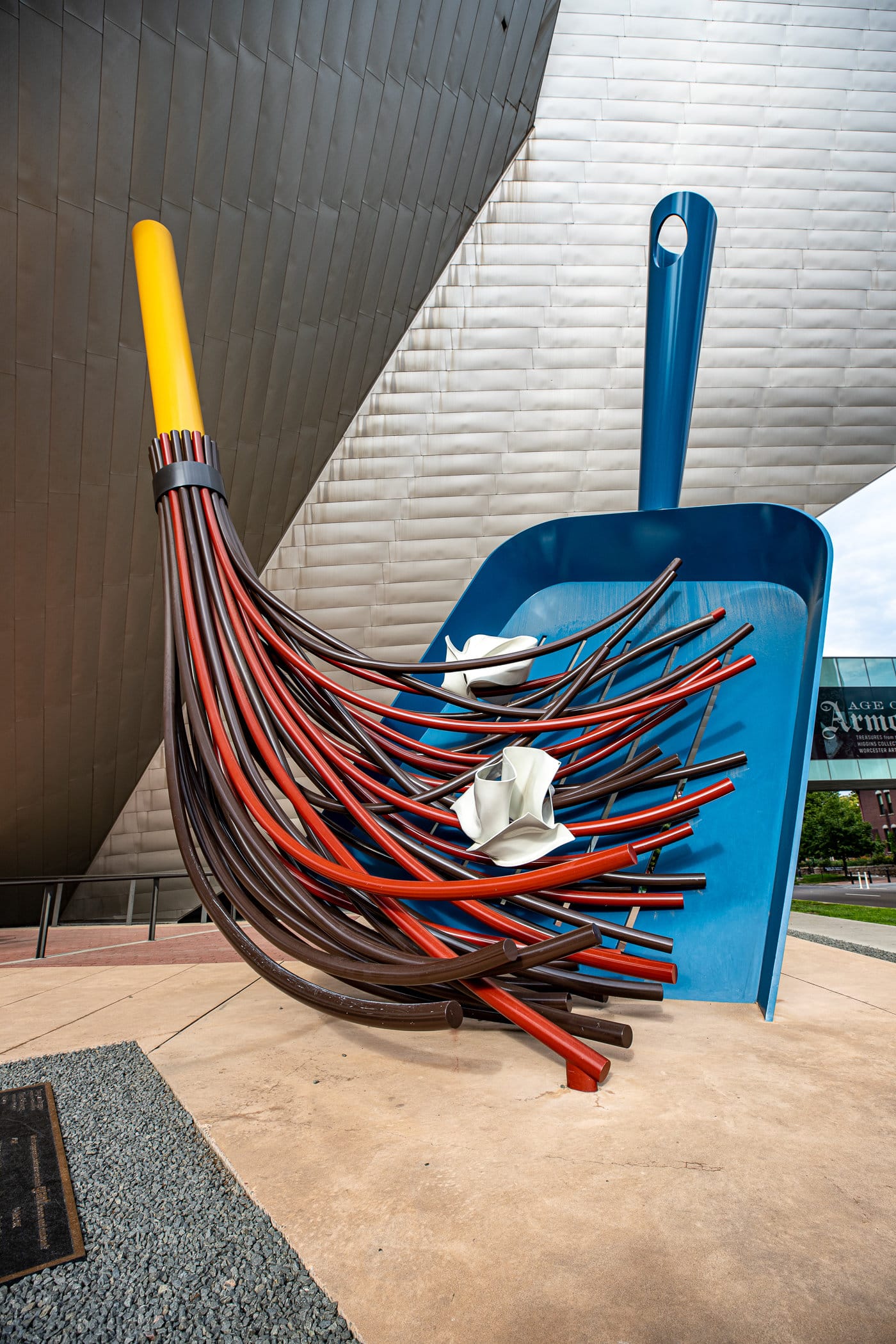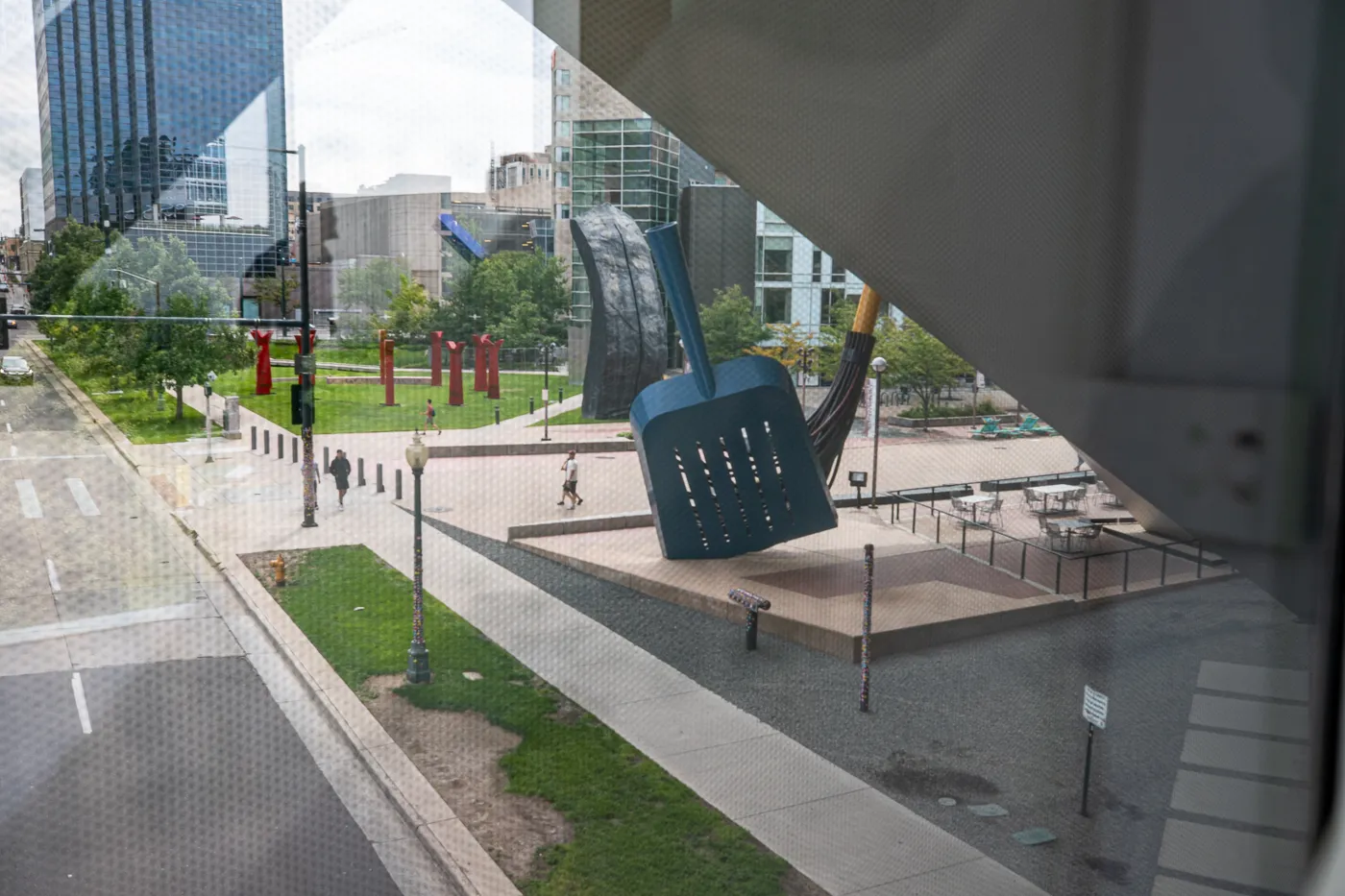 Big Sweep FAQ
Who made the Big Sweep?
This oversized object was made by the kind and queen of oversized objects: pop artists Claes Oldenburg (1929-2022) and Coosje van Bruggen (1941-2009).
When was the Big Sweep created?
The sculpture was completed in 2004 and installed at the Denver Art Museum in 2006.
Big Sweep
Address: Denver Art Museum, Frederic C. Hamilton Building, 100 W 14th Ave Pkwy, Denver, CO 80204
Cost: Free to See
Hours: Always Visible, Museum Campus May Close After Hours
Pin this Denver roadside attraction: