Hare it is! Henry's Rabbit Ranch in Staunton, Illinois is a newer Route 66 attraction that quickly became a must-visit stop on the Mother Road.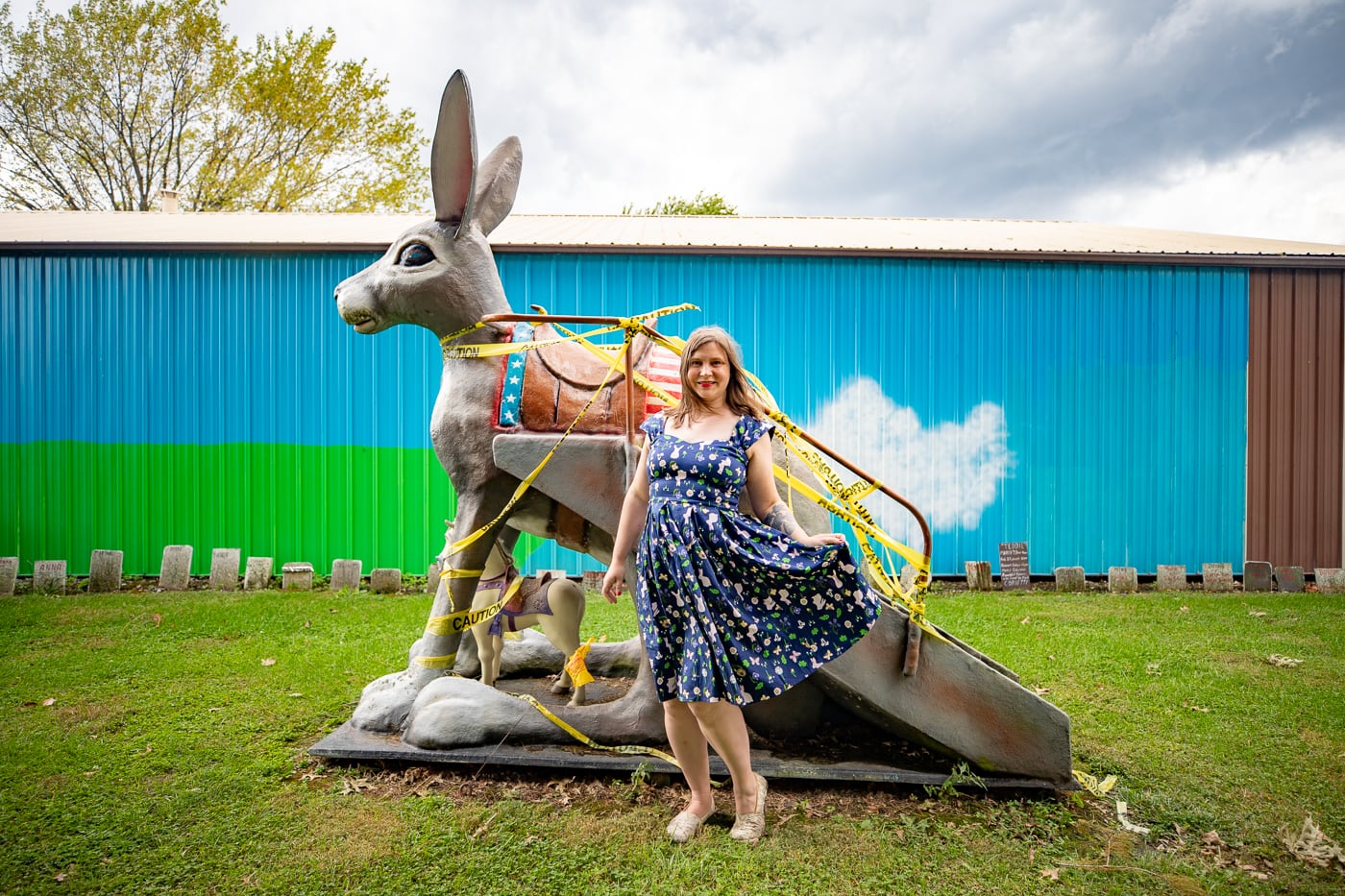 Henry's Rabbit Ranch is a Route 66 visitor center and souvenir shop with a particular pedigree.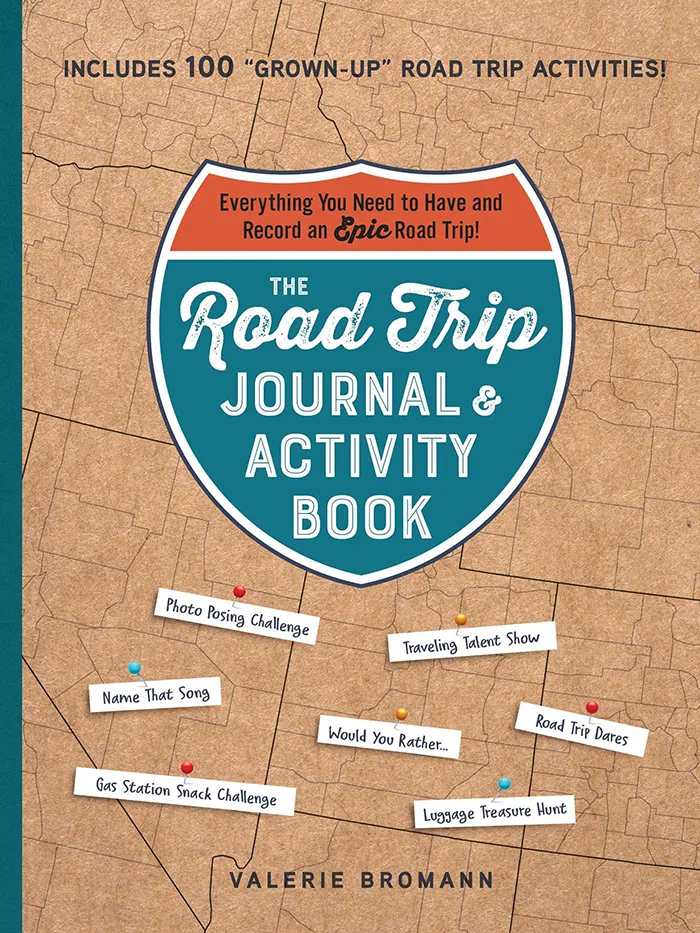 The Road Trip Journal & Activity Book
Everything You Need to Have and Record an Epic Road Trip!
Enjoy fun games and challenges to pass the time on your next road trip and have a keepsake to look back on for years to come with this entertaining must-have for your next vacation.
The theme here, if you couldn't guess, is rabbits. There are often dozens of real rabbits hopping around (unfortunately they were all quarantined when I stopped by), a line up of VW Rabbits buried nose first in the ground a la Cadillac Ranch, and there's even a big fiberglass jackrabbit beckoning visitors to hop on for that perfect Route 66 Instagram moment. 
Besides a proliferation of rabbits you'll find trucking memorabilia, Route 66 souvenirs, and a replica of a vintage filling station. Behind the shop and the giant rabbit you'll also find a touching tribute to and headstones of all the pet rabbits who have crossed the rainbow bridge.
Rich Henry opened this Route 66 attraction after taking his own road trip on the Mother Road. Disappointed by the lack of visitor centers on the route, he decided he'd open his own. But why rabbits? Well, that theme came easily. Too easily. When his daughter's pair of rabbits started to multiply, there was only one solution: build a rabbit ranch big enough for the bunnies.
Hop to it, and head to Henry's Rabbit Ranch to fall down a rabbit hole of Route 66 kitsch.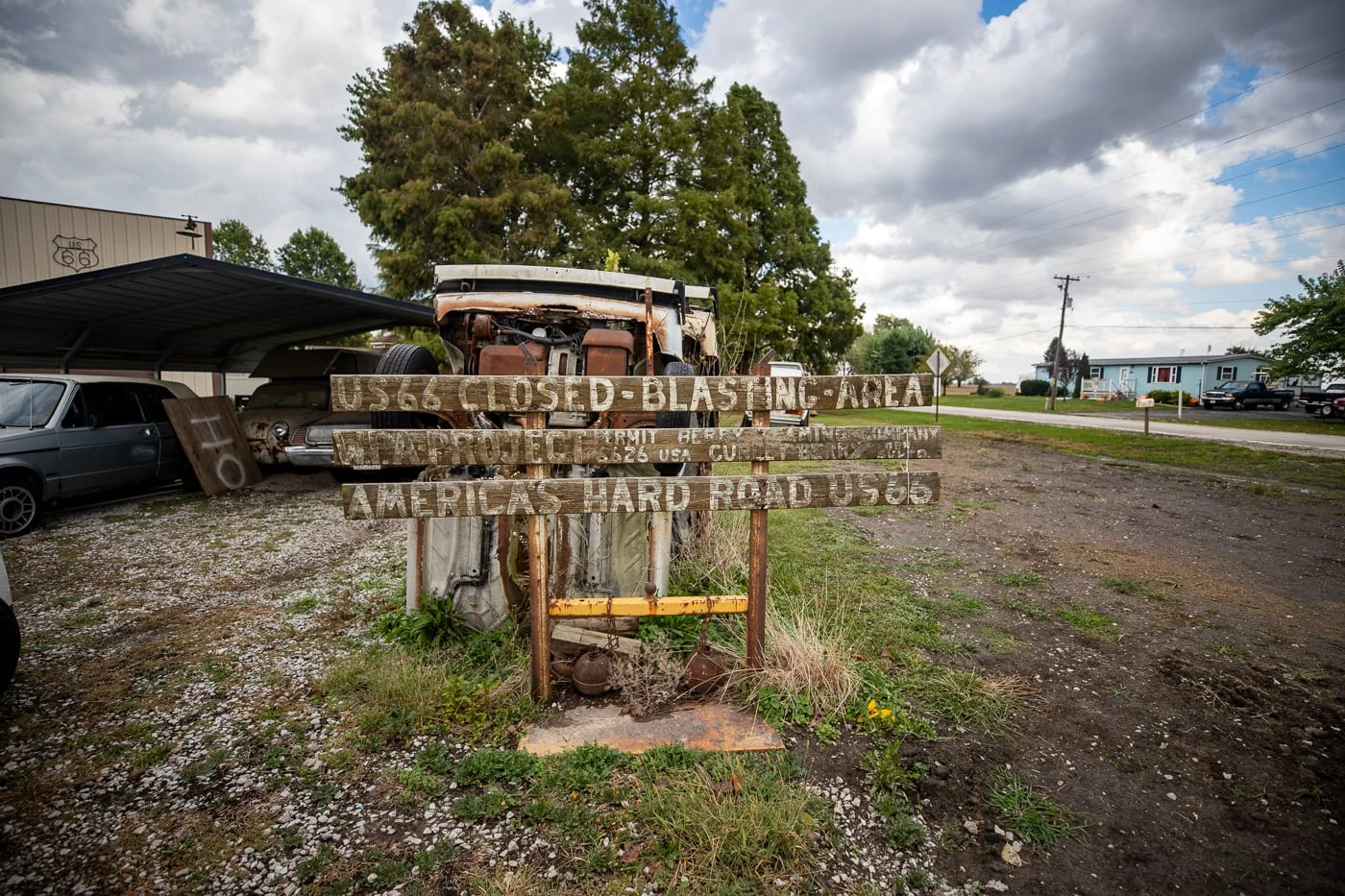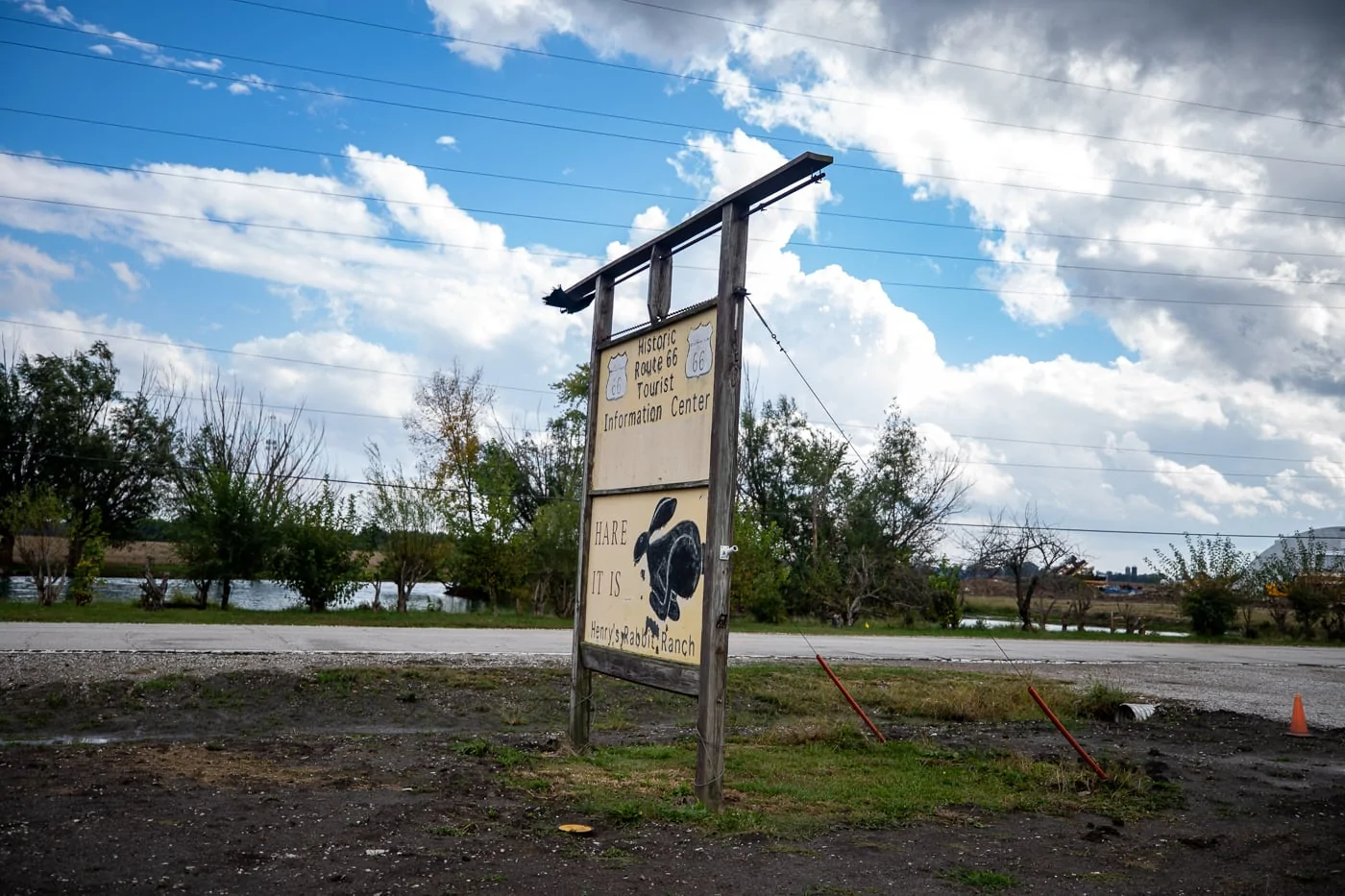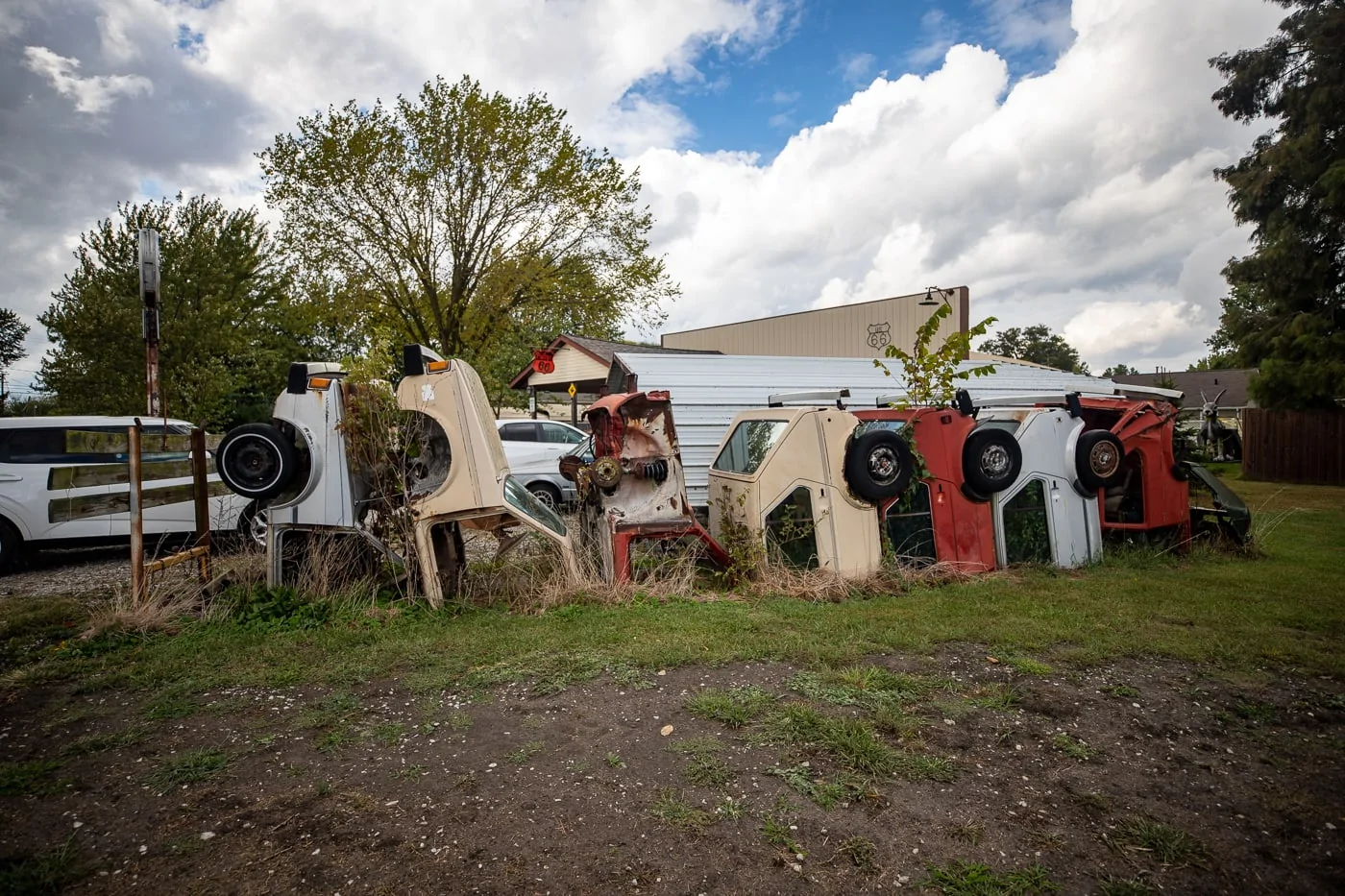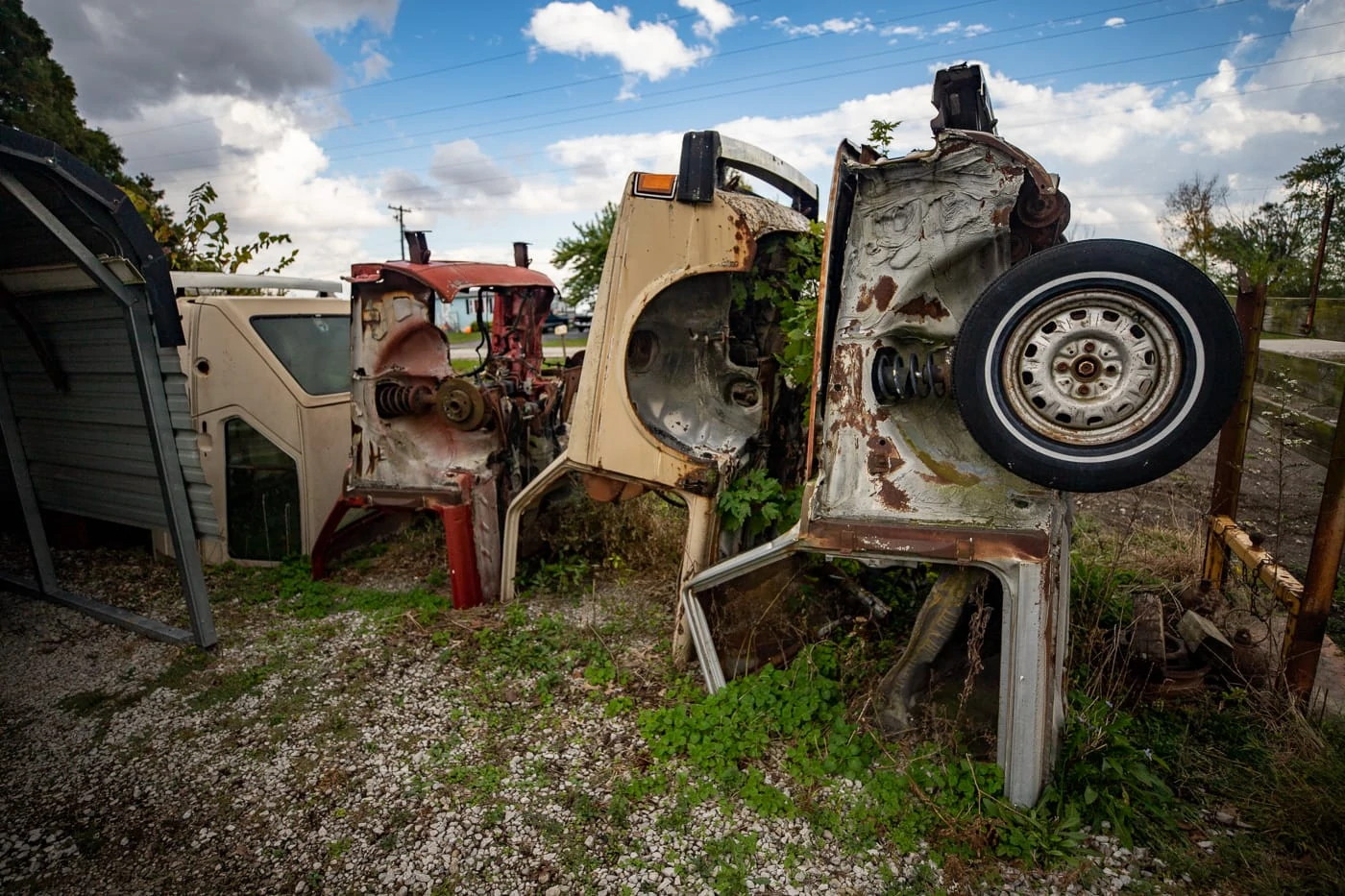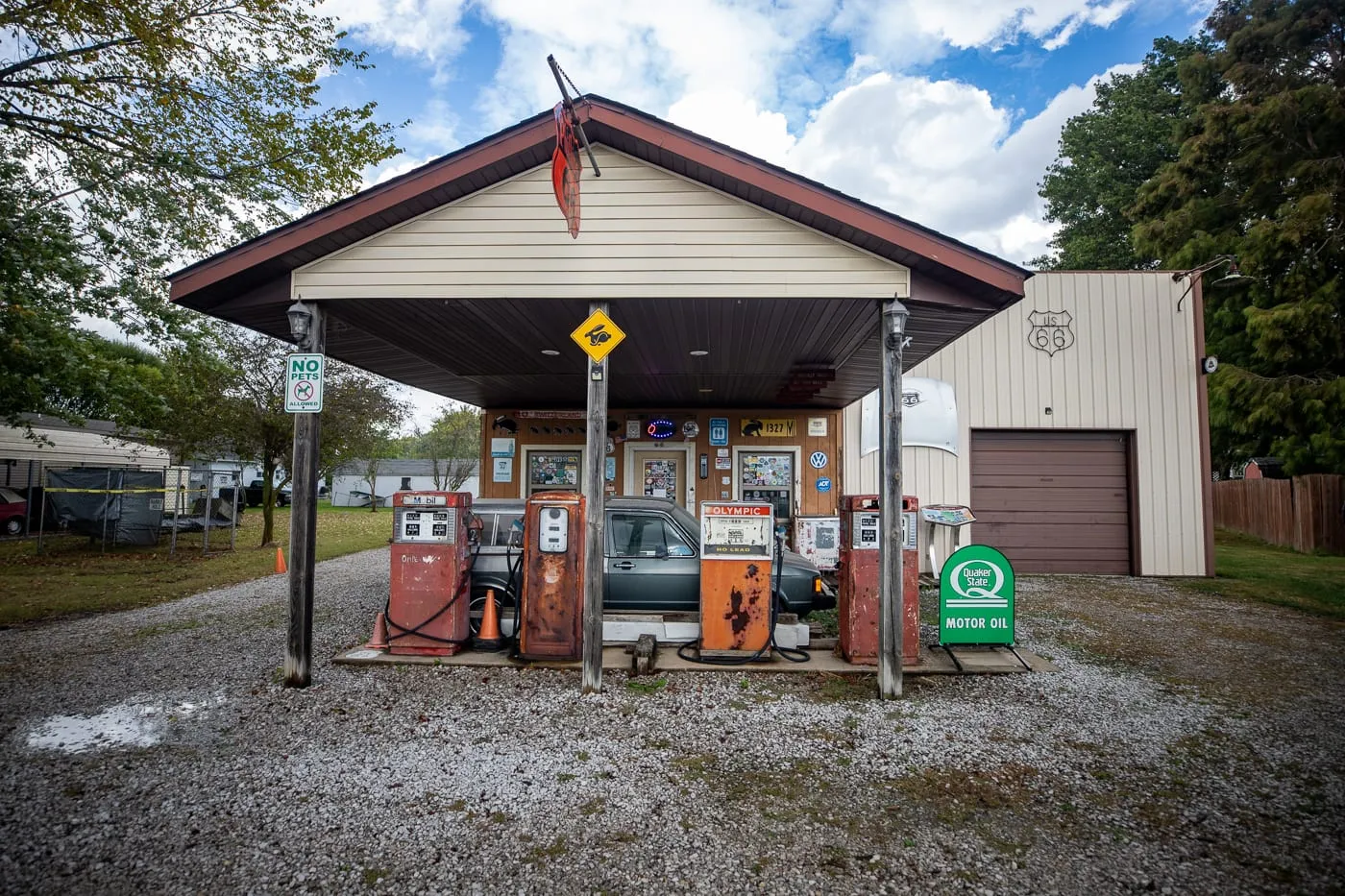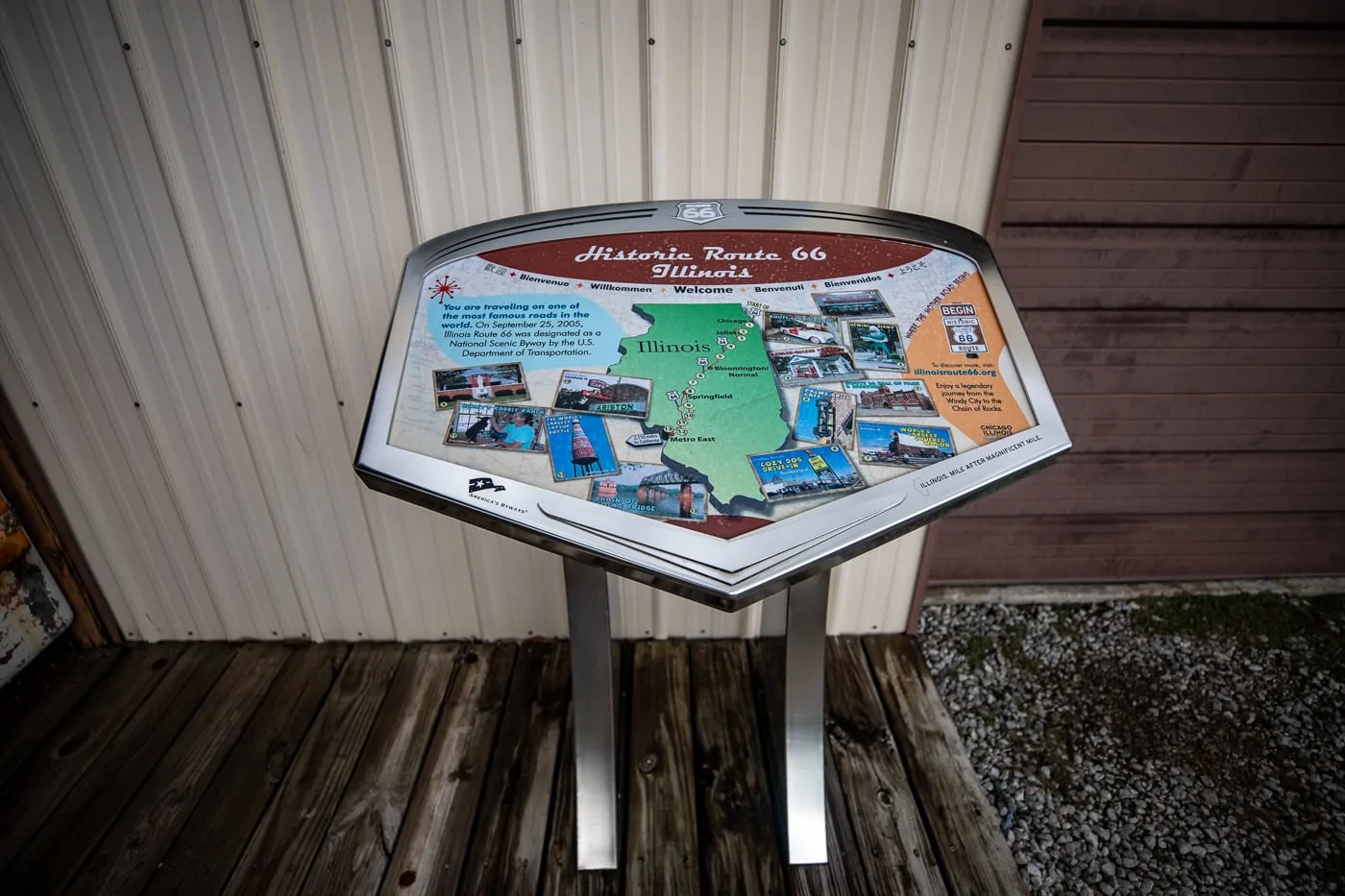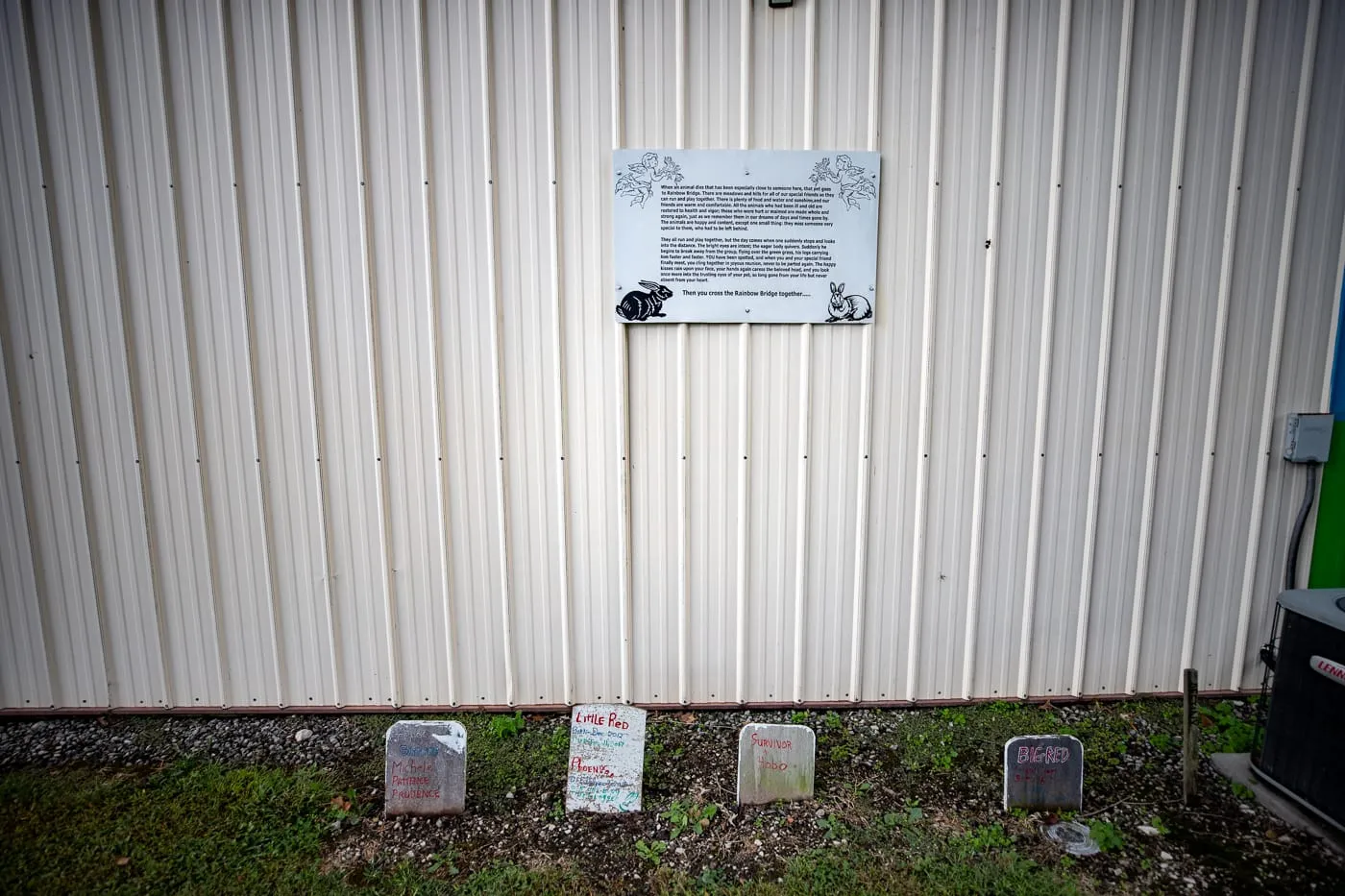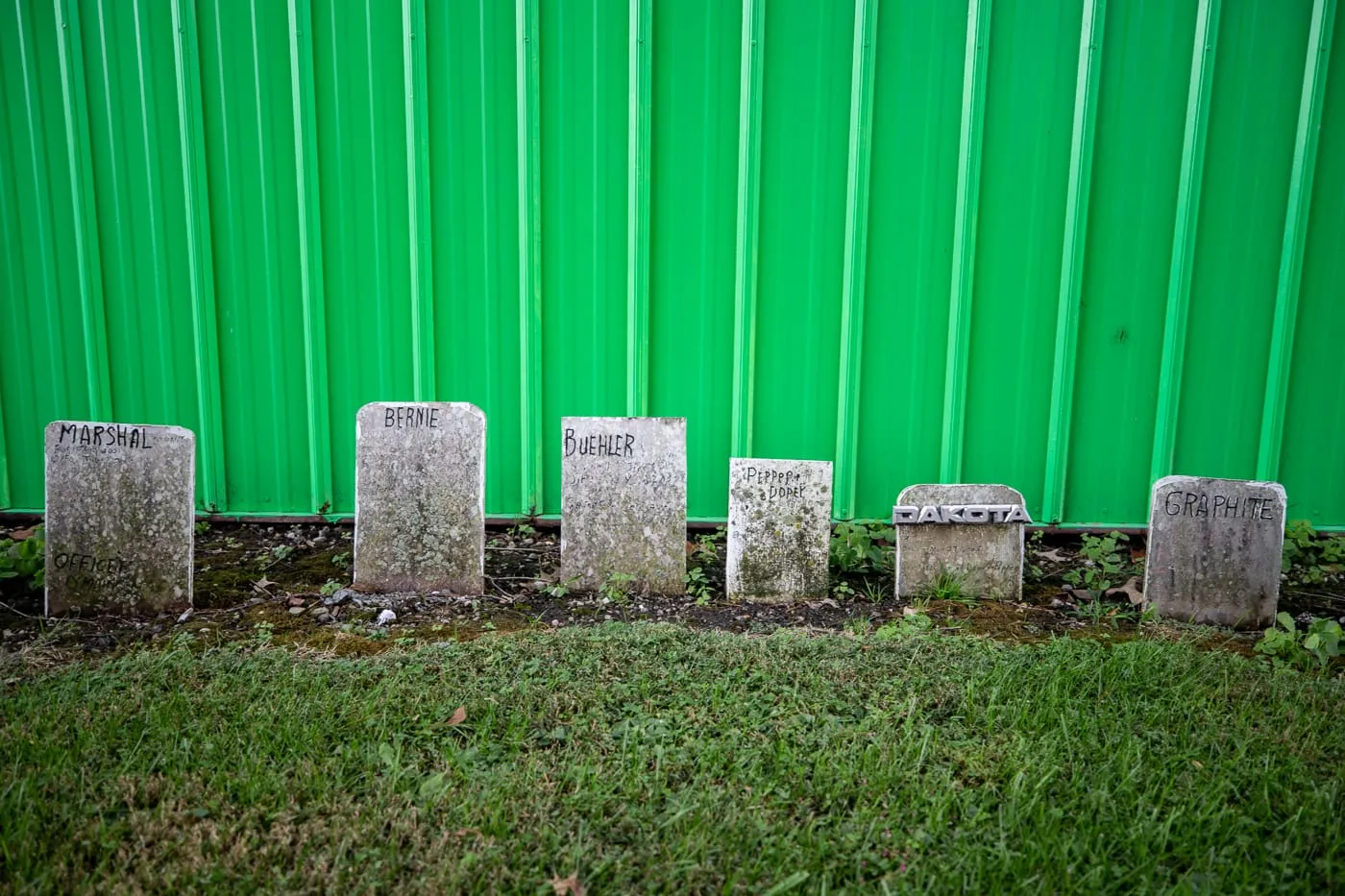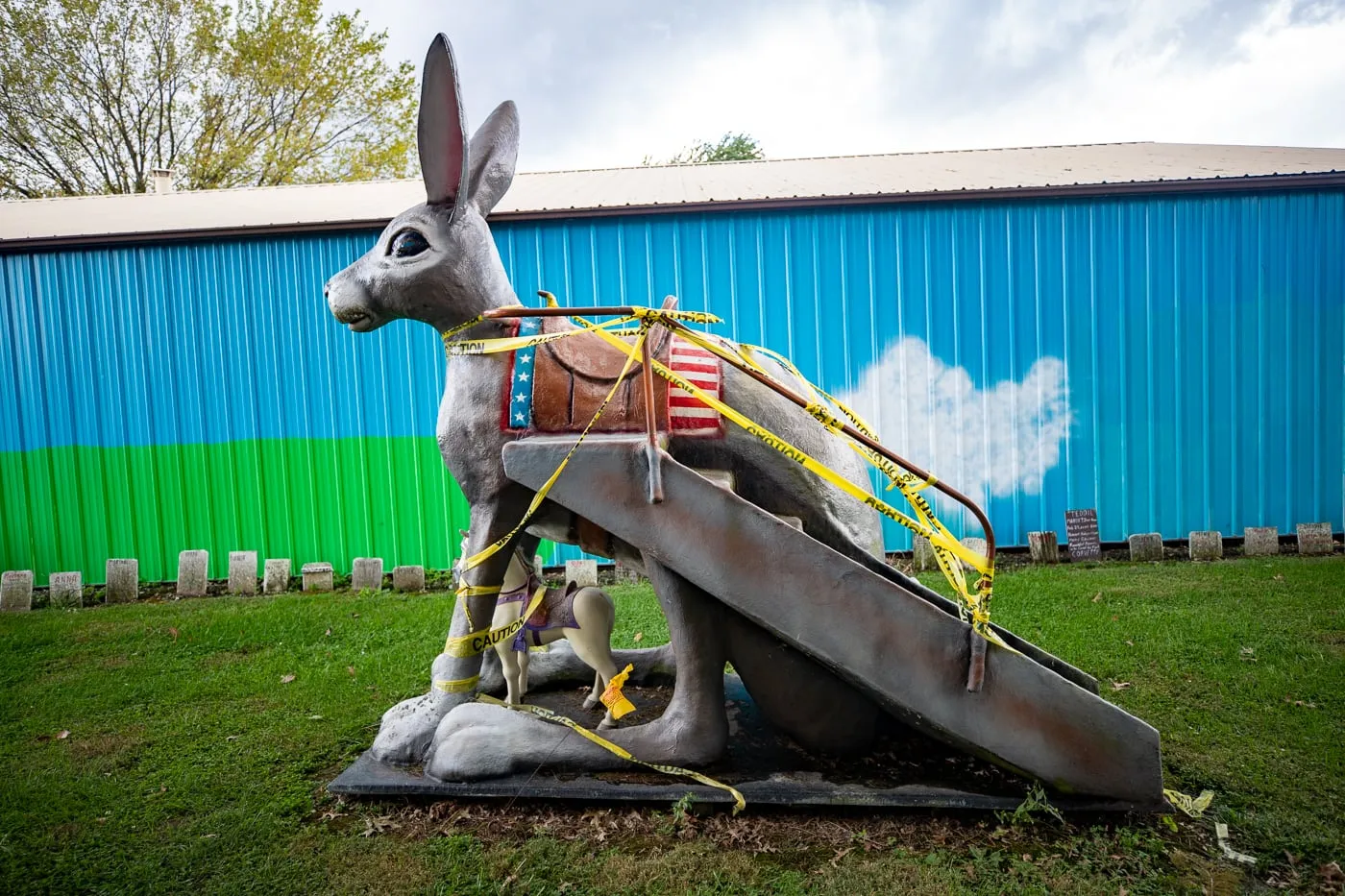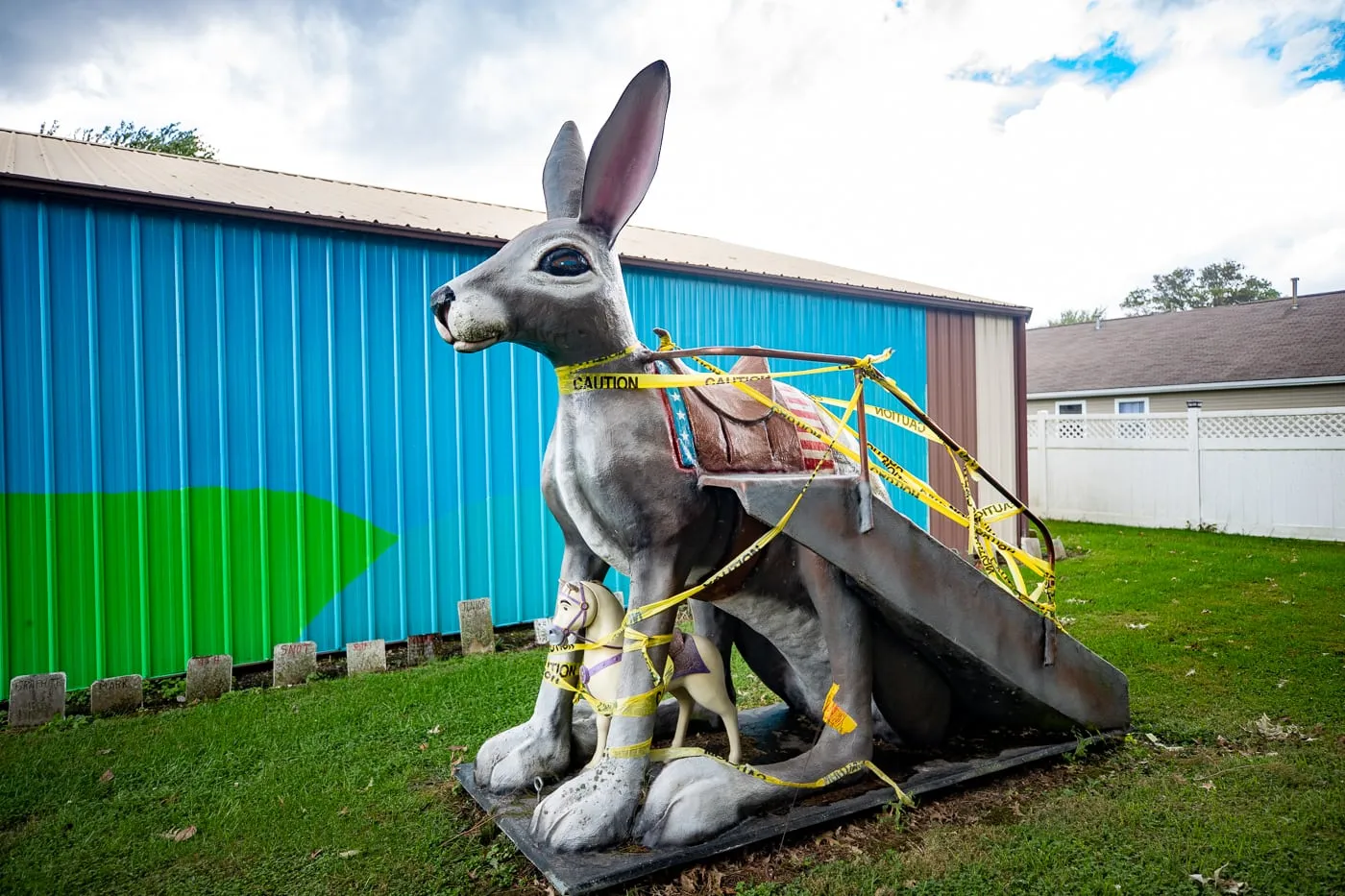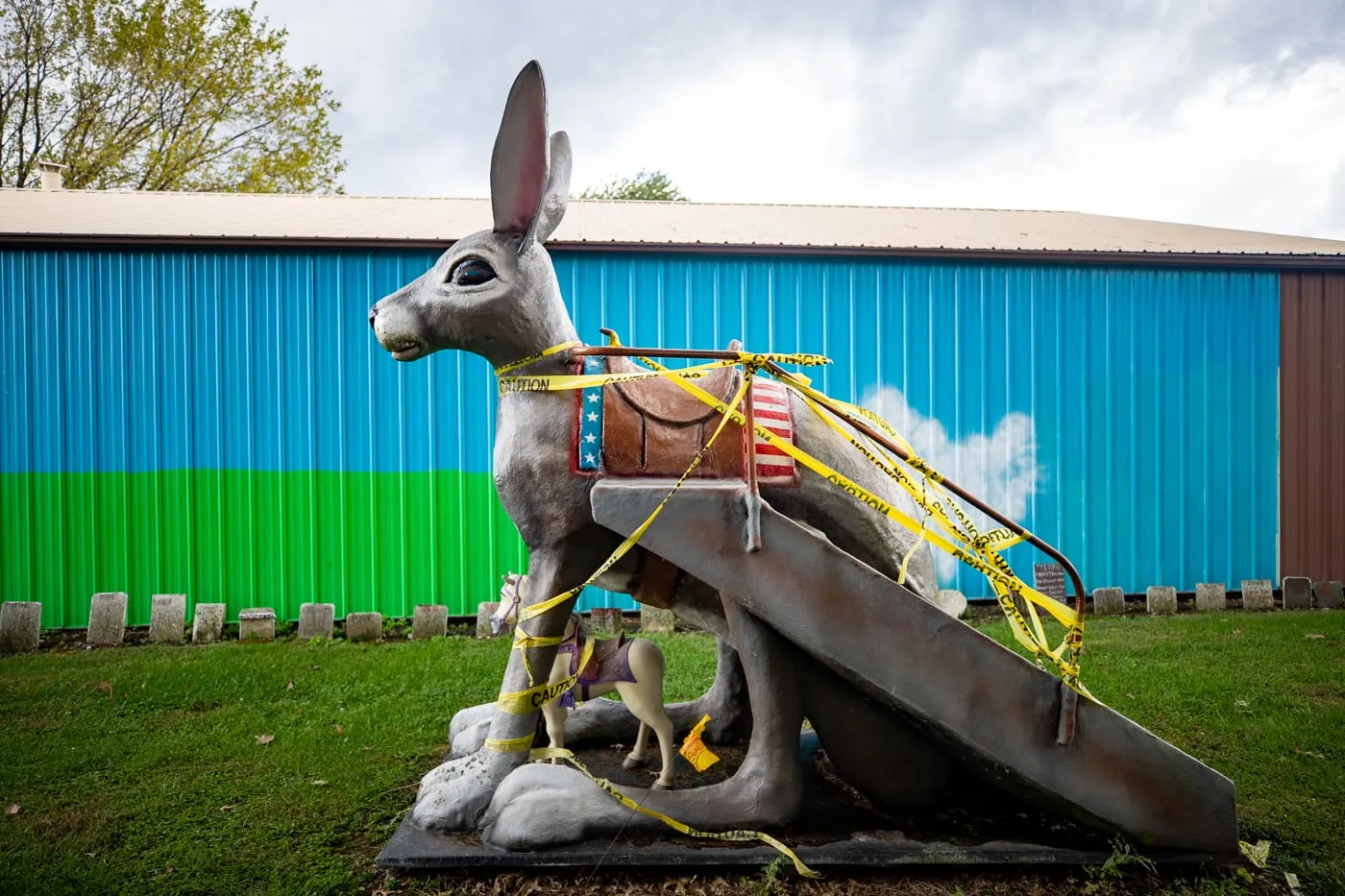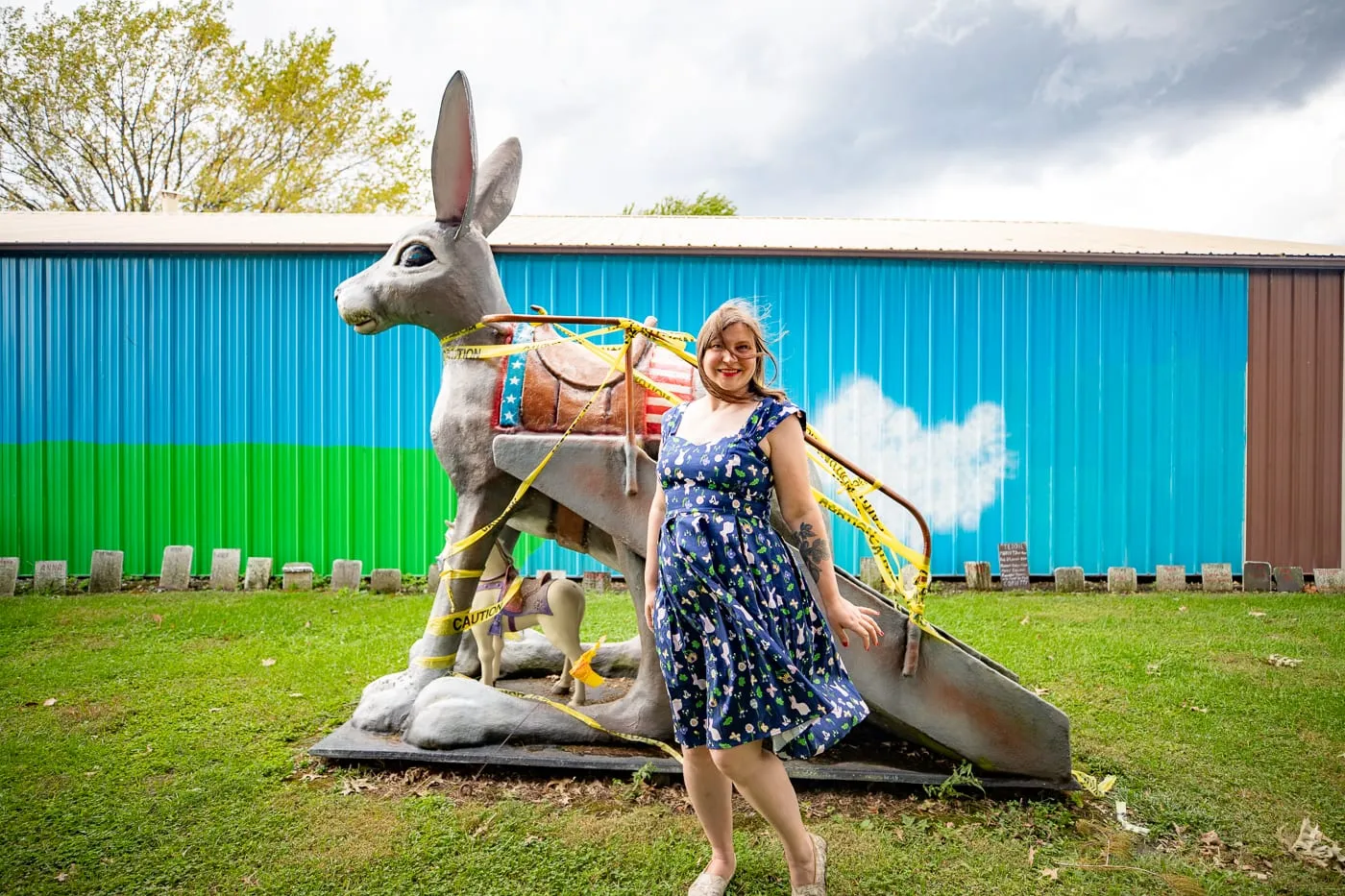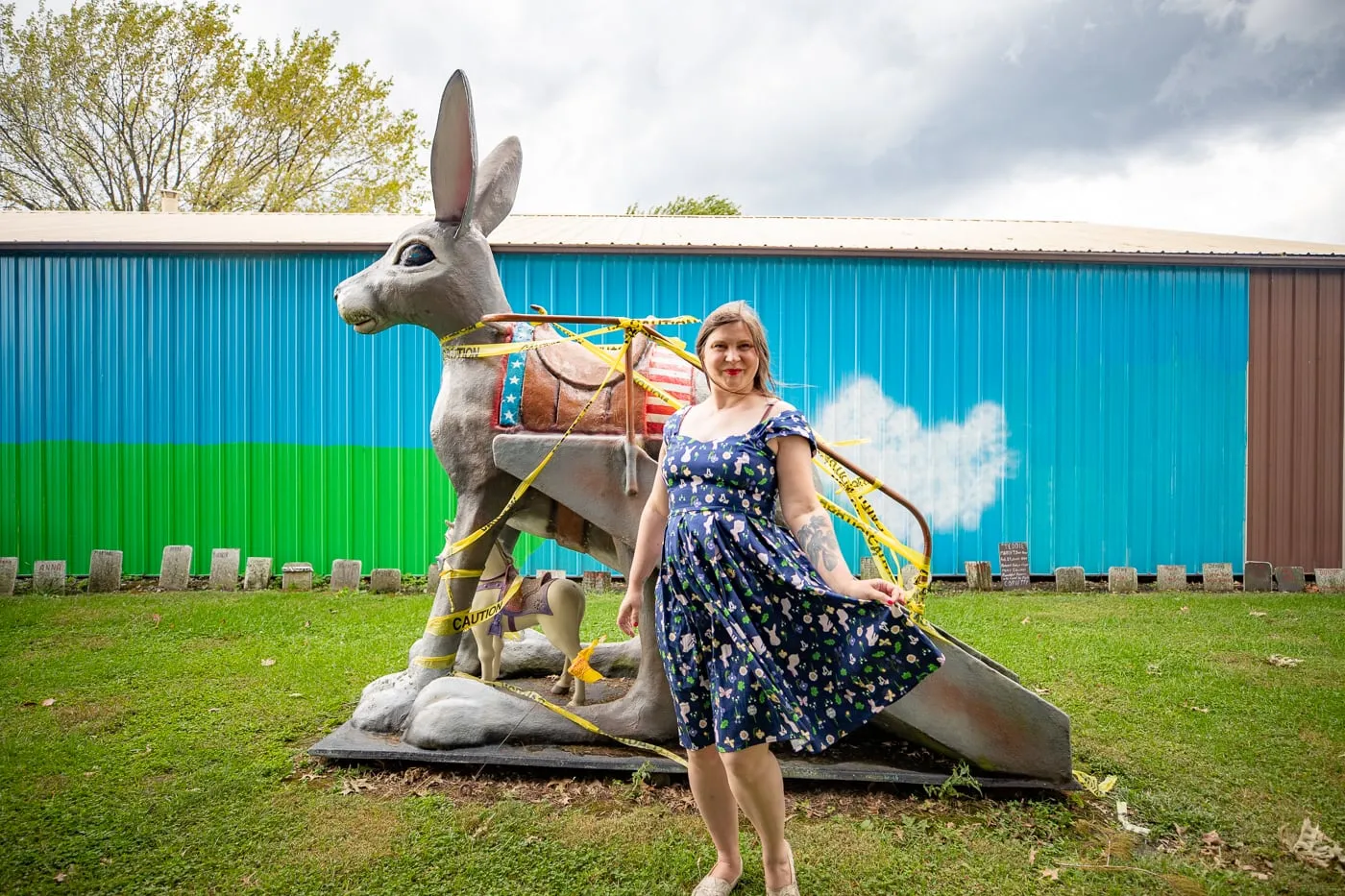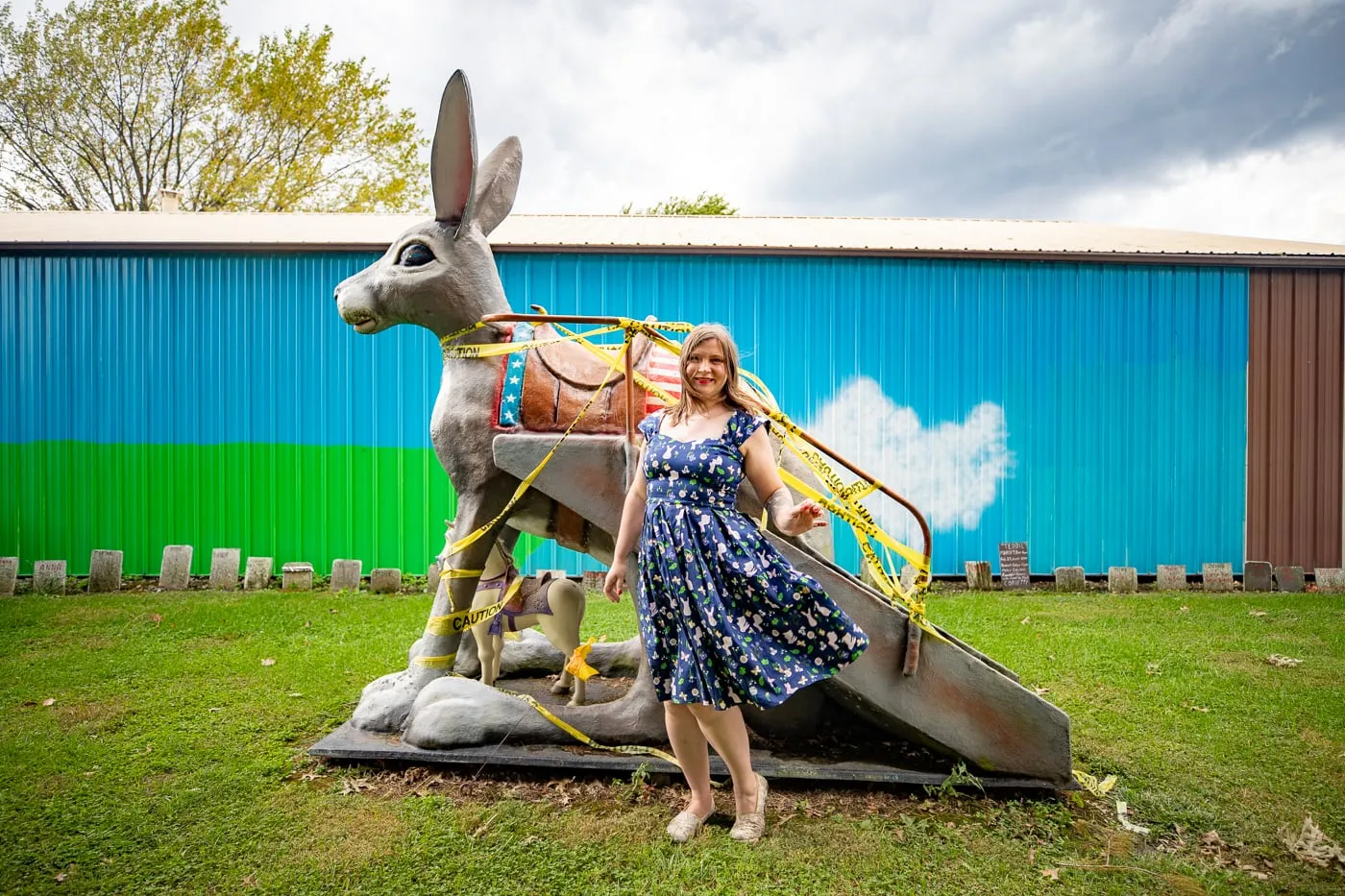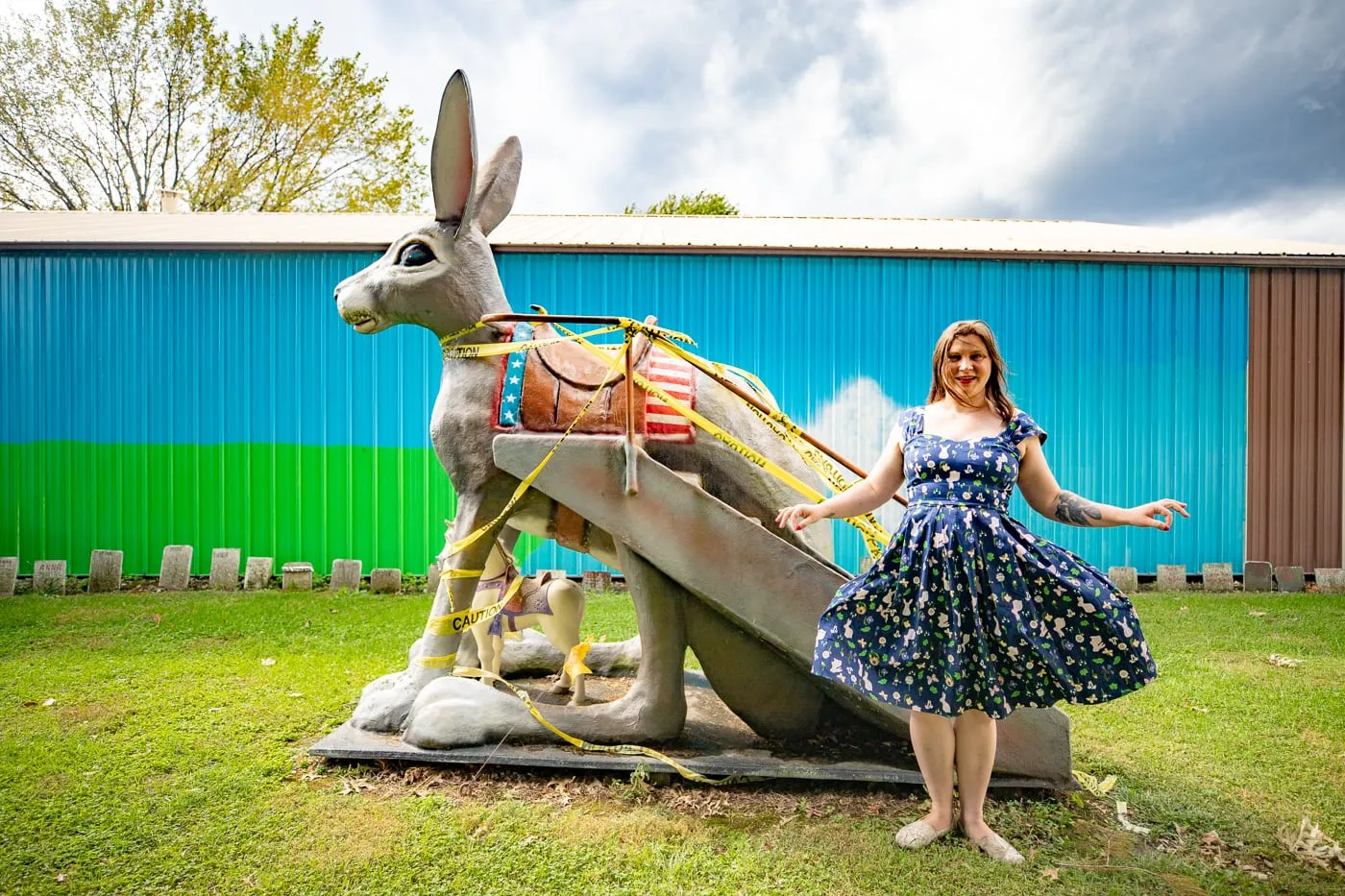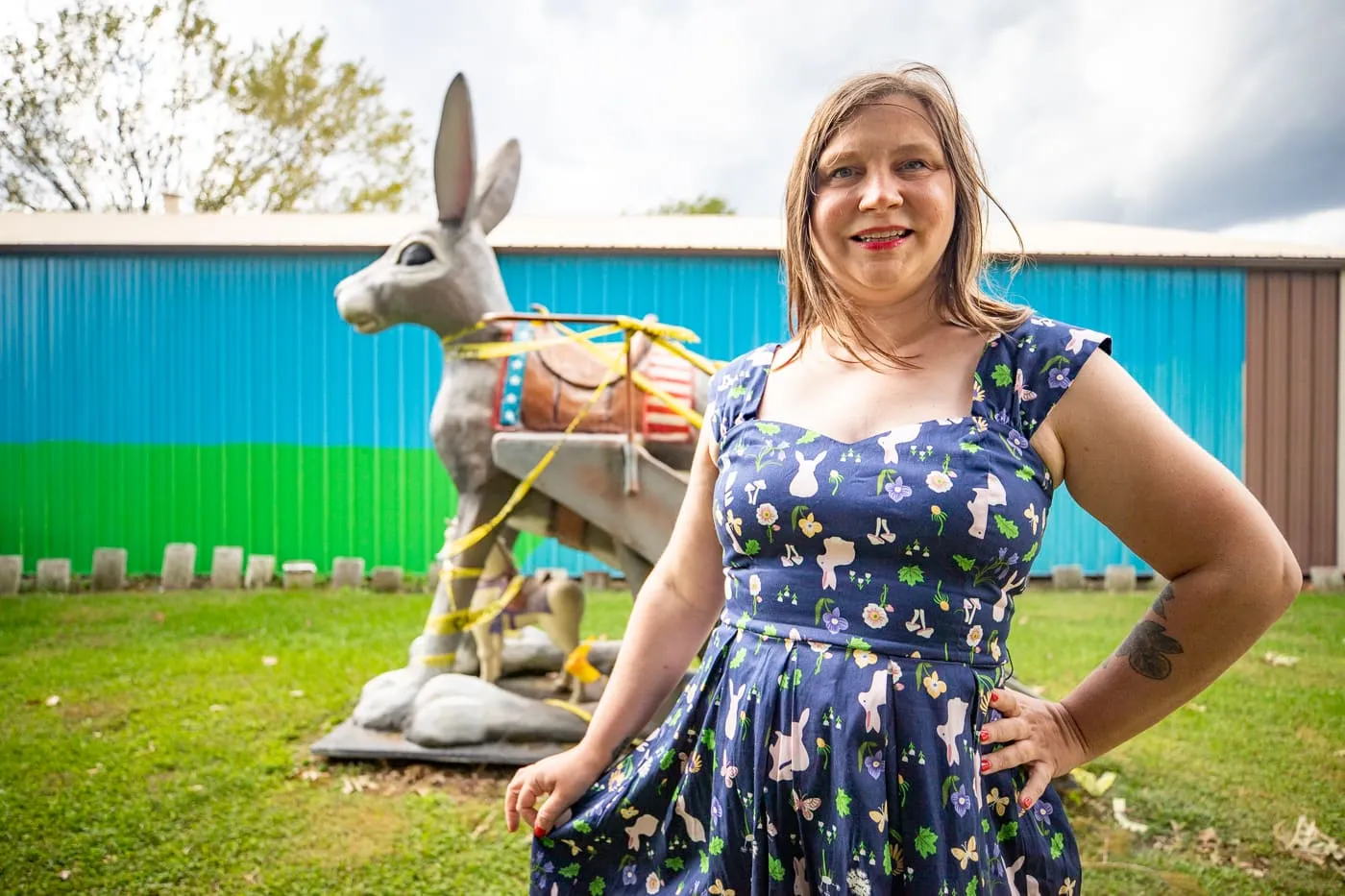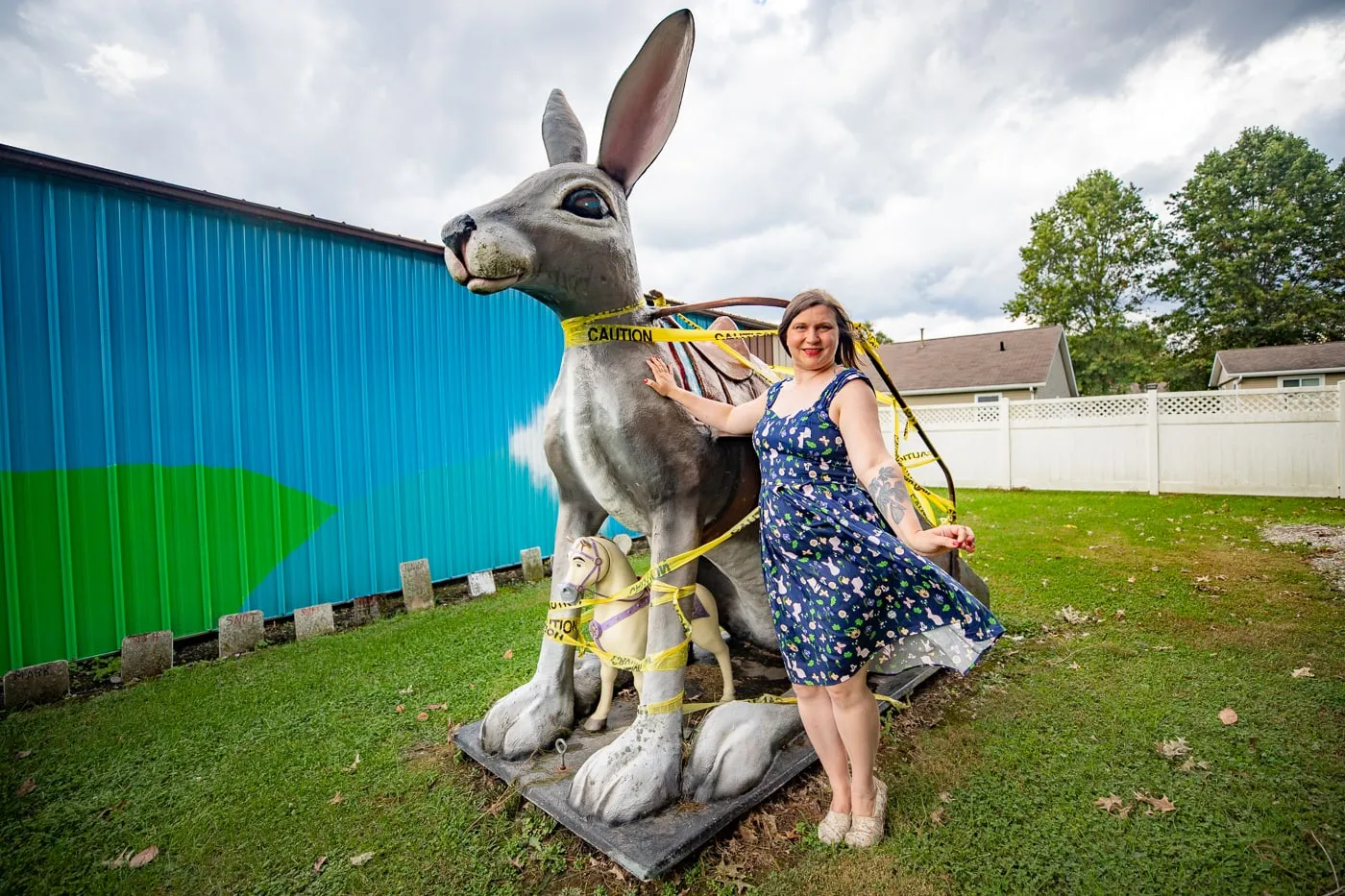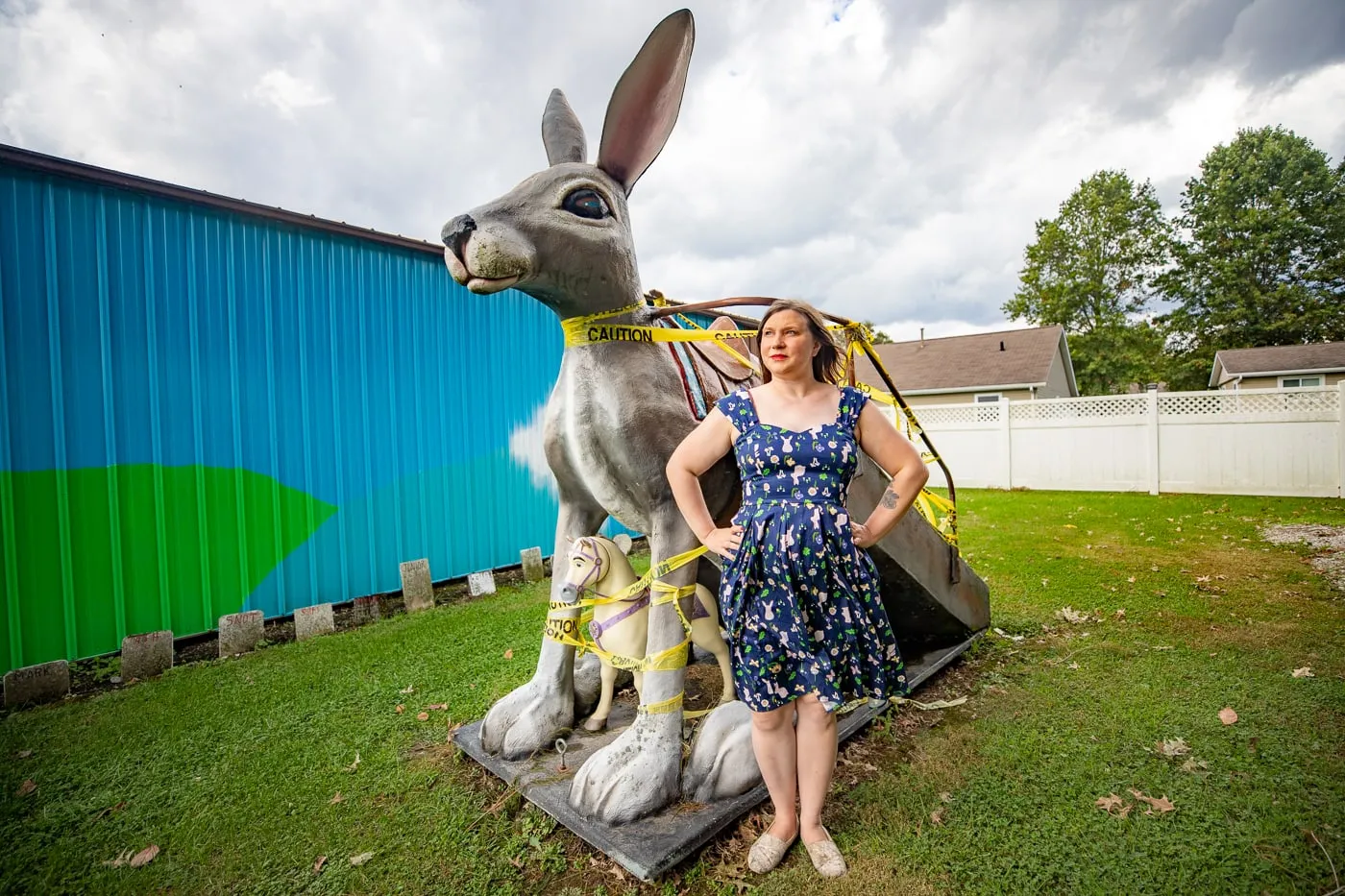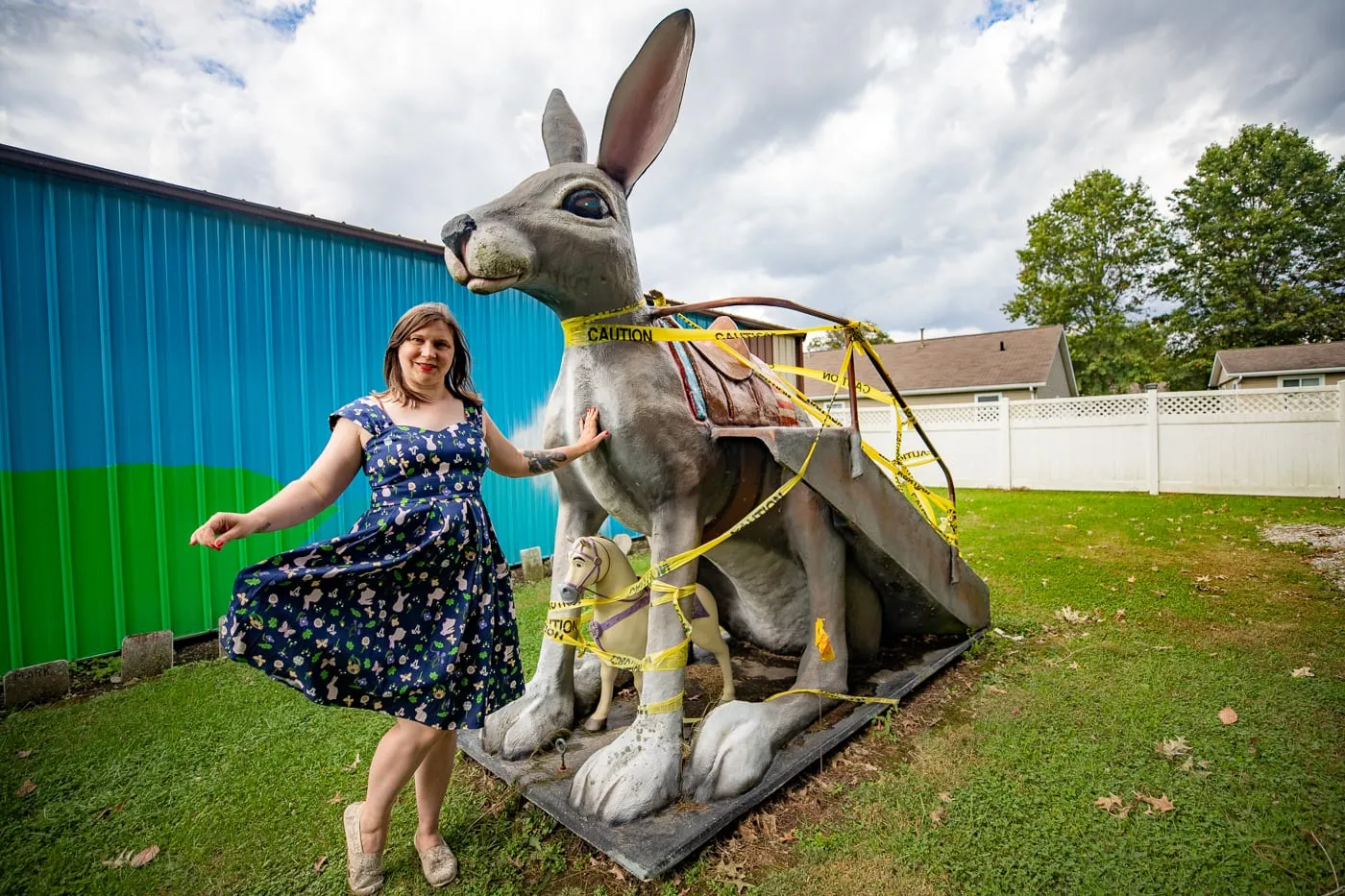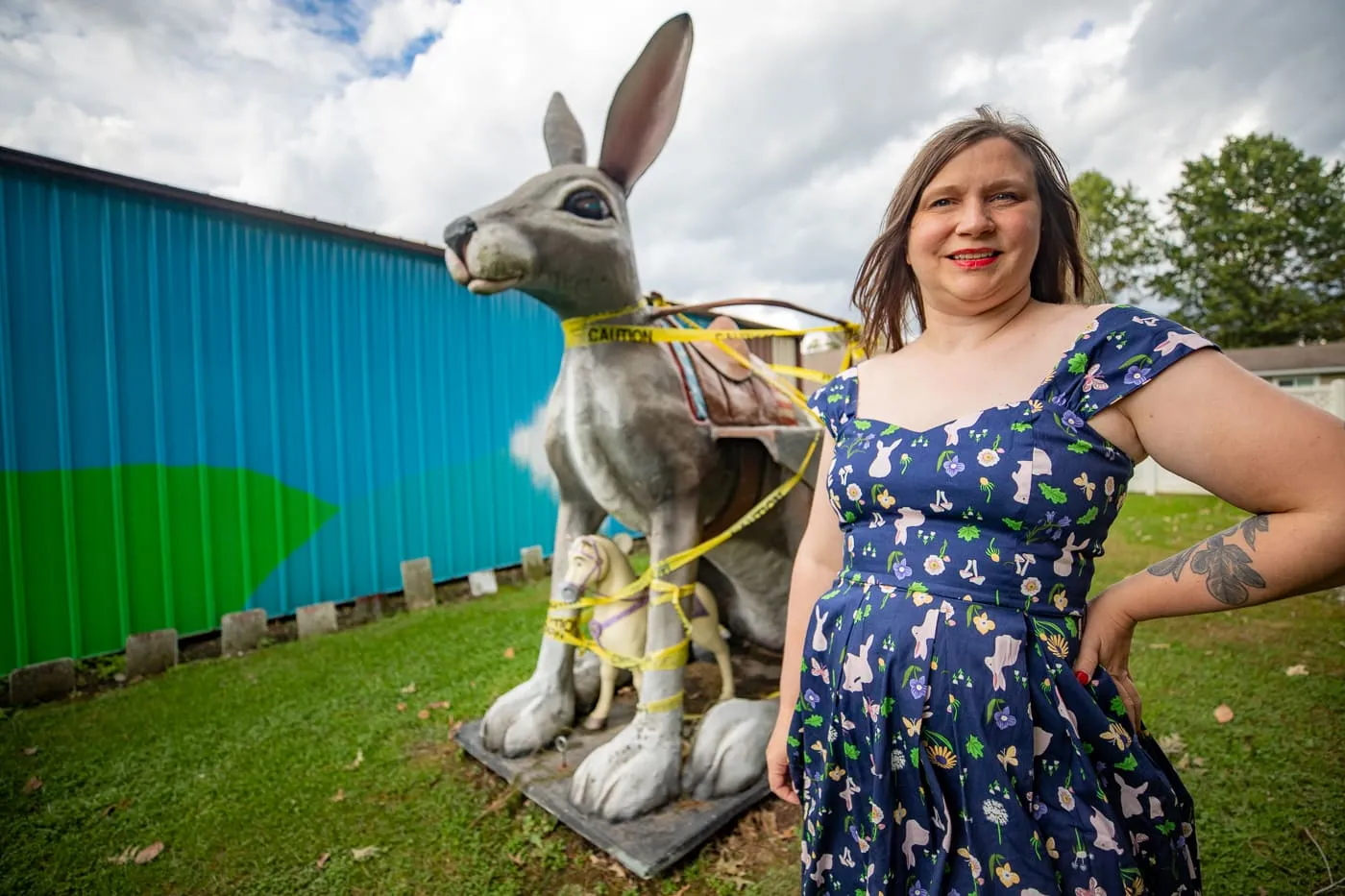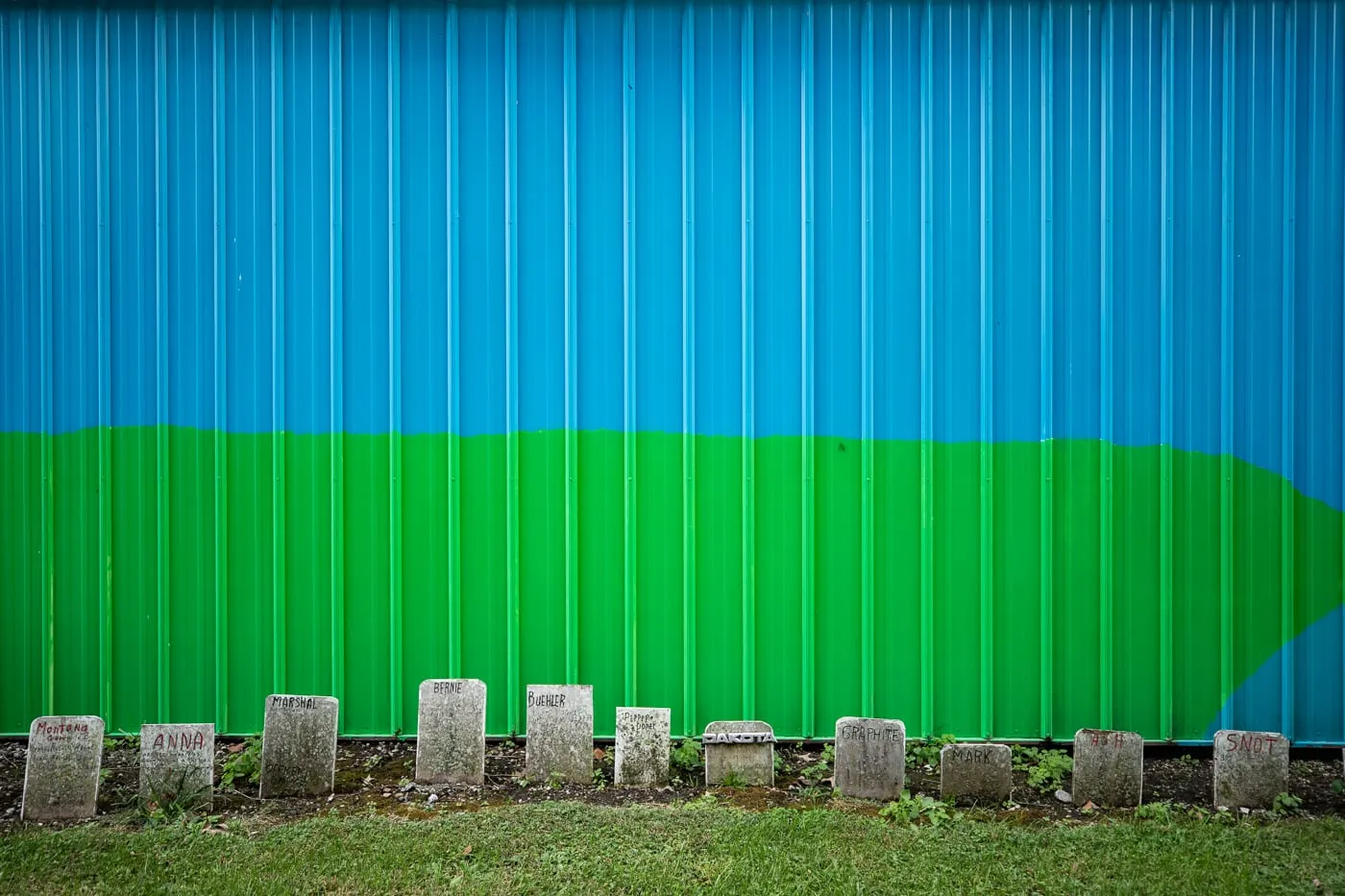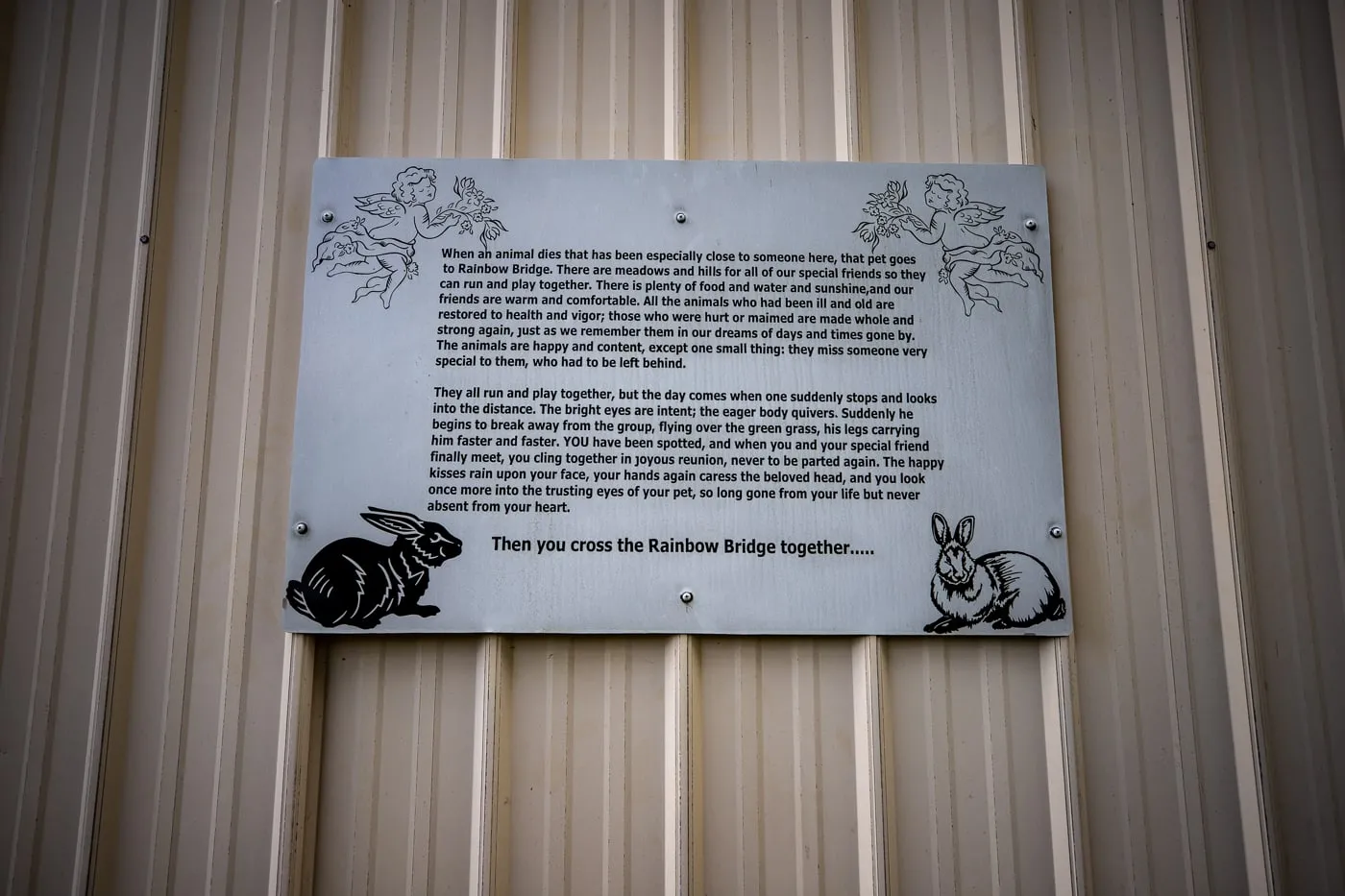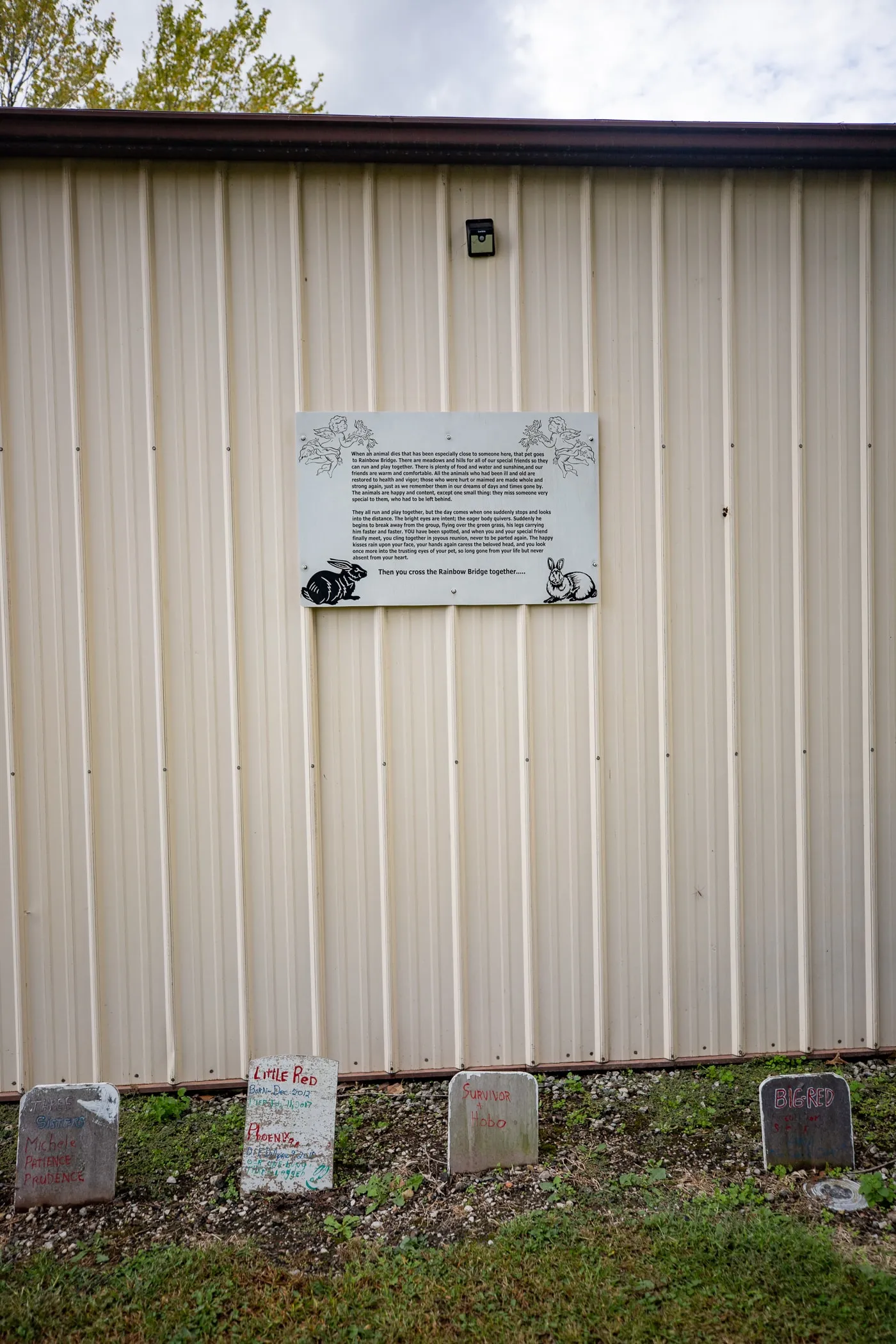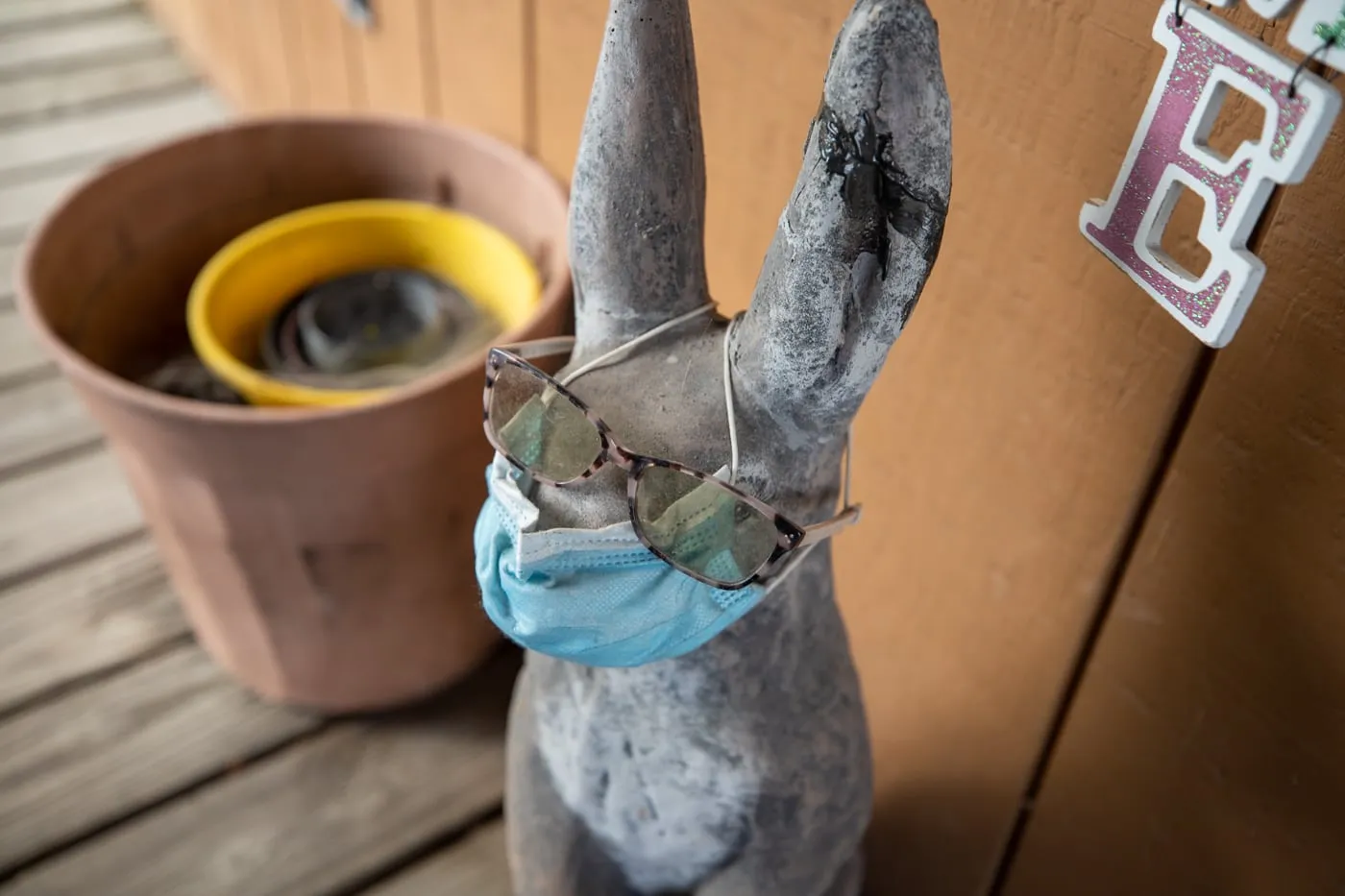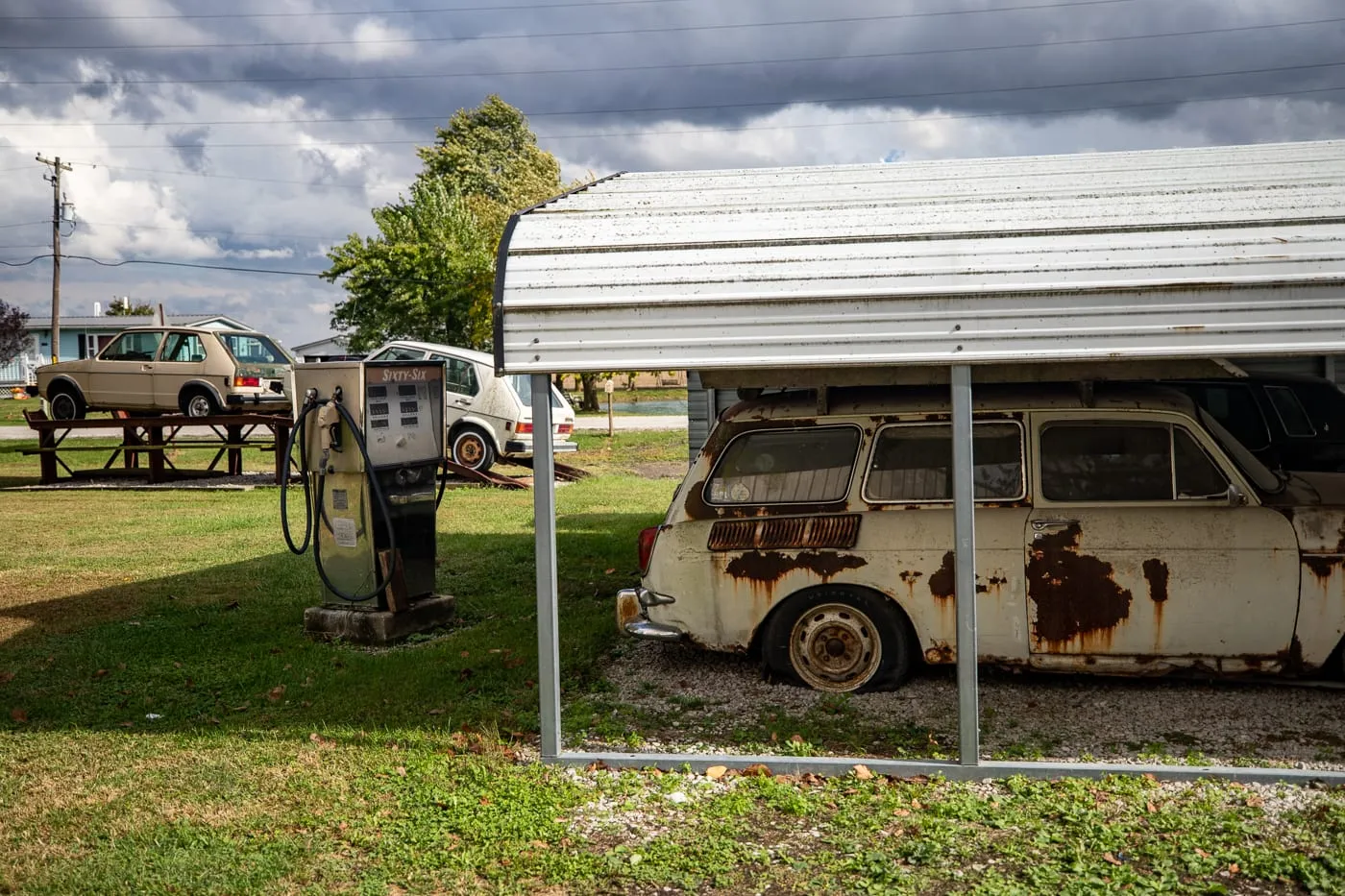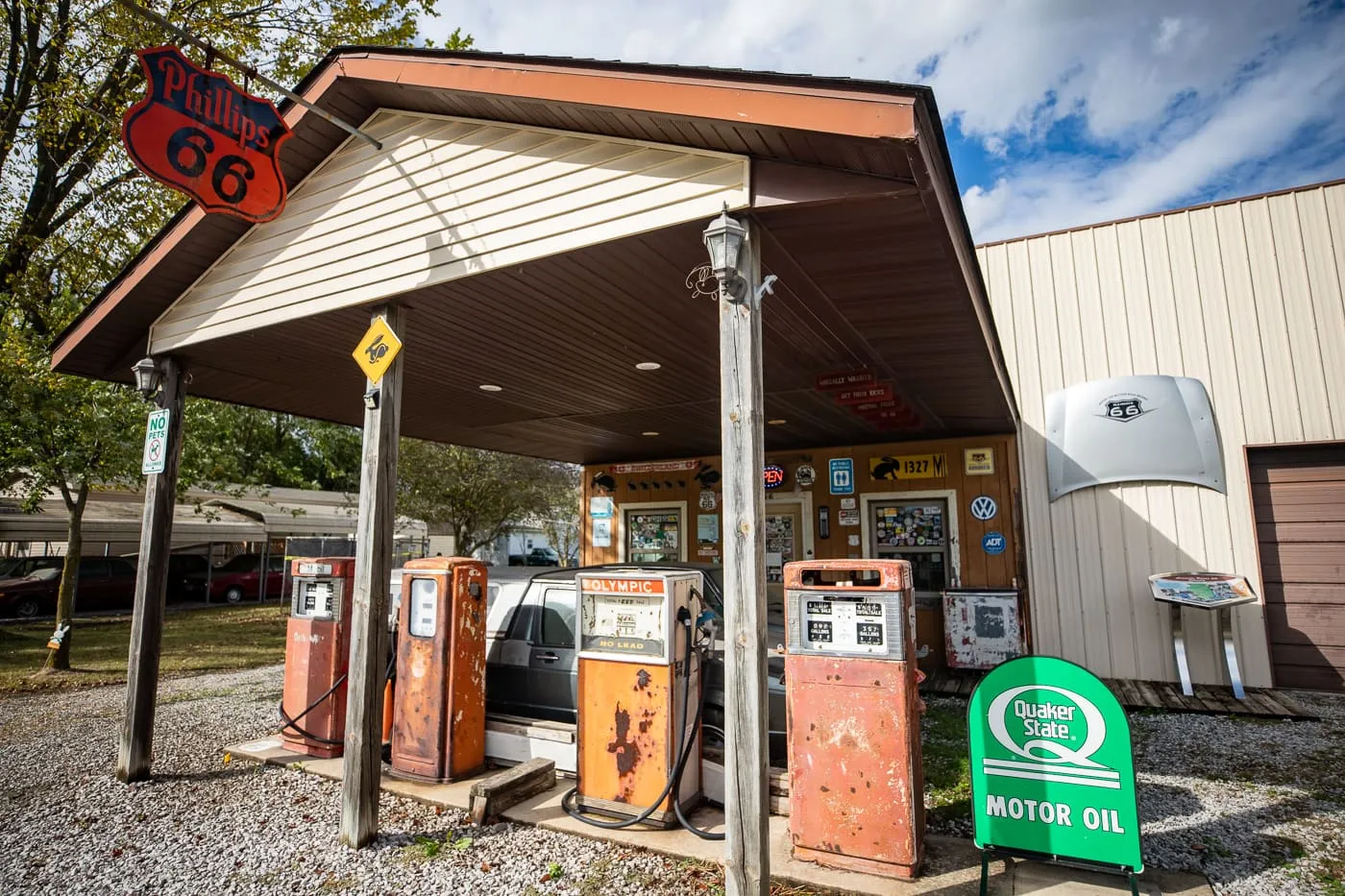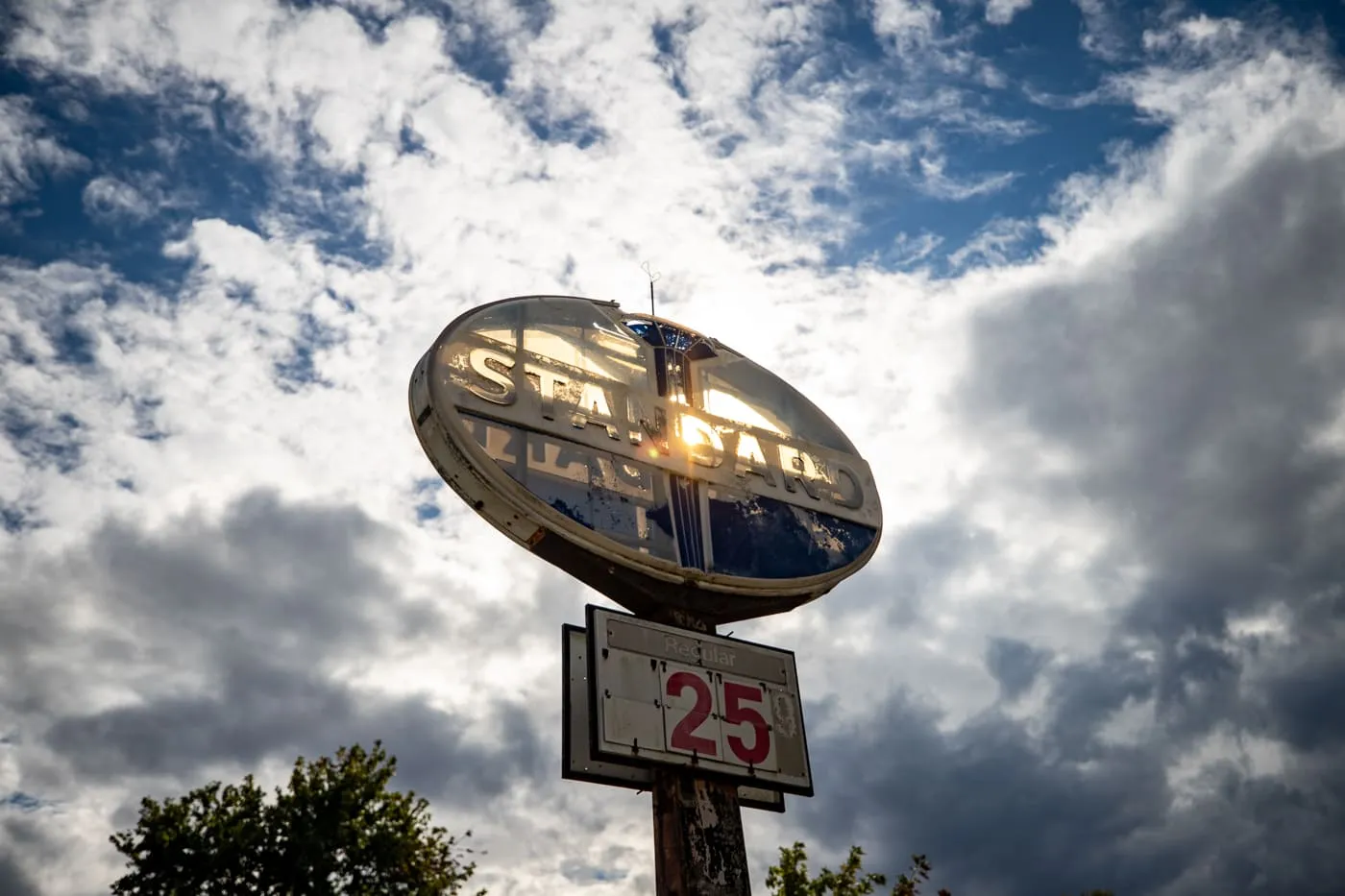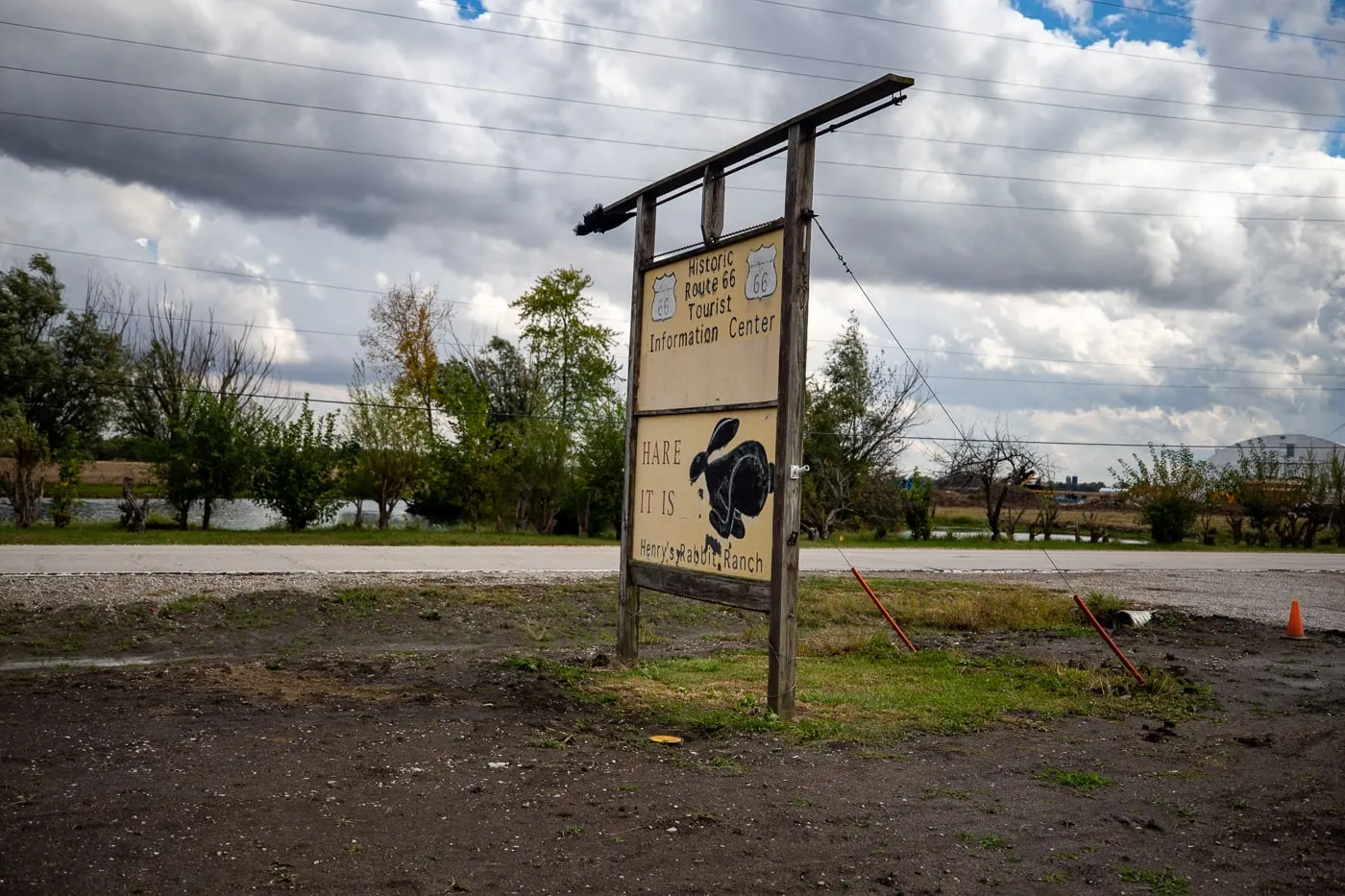 Henry's Rabbit Ranch is one of the best Route 66 attractions in Illinois. Looking for more ideas to add to your road trip itinerary? Add these nearby stops to your route: Old Chain of Rocks Bridge, Pink Elephant Antique Mall, the Greetings from Litchfield Mural, and the Our Lady of the Highway Shrine.
Henry's Rabbit Ranch
Address: 1107 Historic Old Rte 66, Staunton, IL 62088
Hours: Hours vary
Cost: Free to See
Pin this Illinois Route 66 roadside attraction: