On a road trip to find the best roadside attractions in America, you never know what might unfold. But you won't have to go on a paper chase to find this roadside oddity. The Origami Pegasus in Irving, Texas takes a mythical creature and an ancient art form to new heights.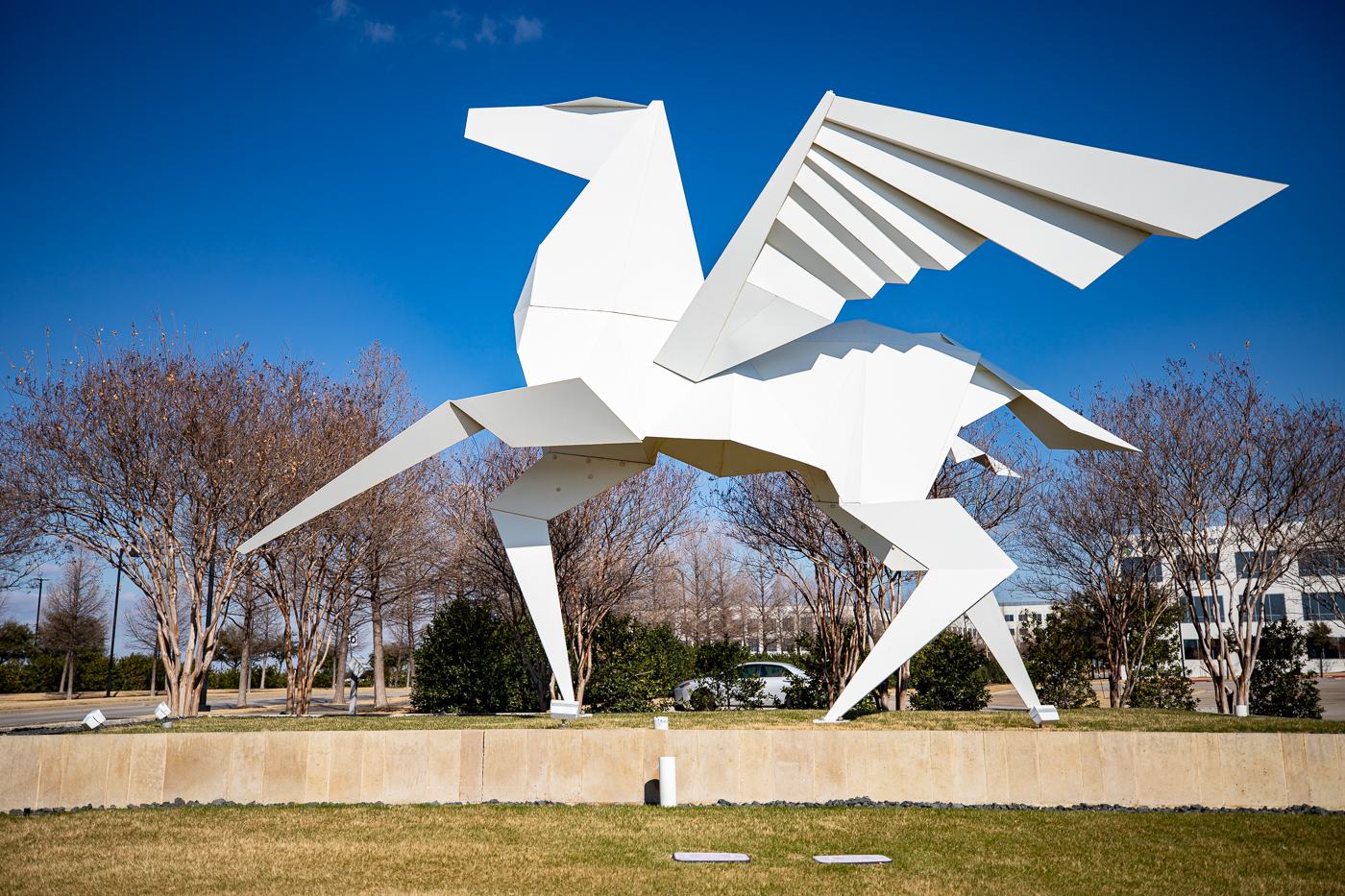 Origami is the Japanese art of paper folding. Artists take ordinary paper and fold in in such a way that it comes alive as an extraordinary three-dimensional animal, flower, useable box, or any one of a myriad of objects. This Texas roadside attraction is just that: only it's made of different materials and at quite a larger scale than most.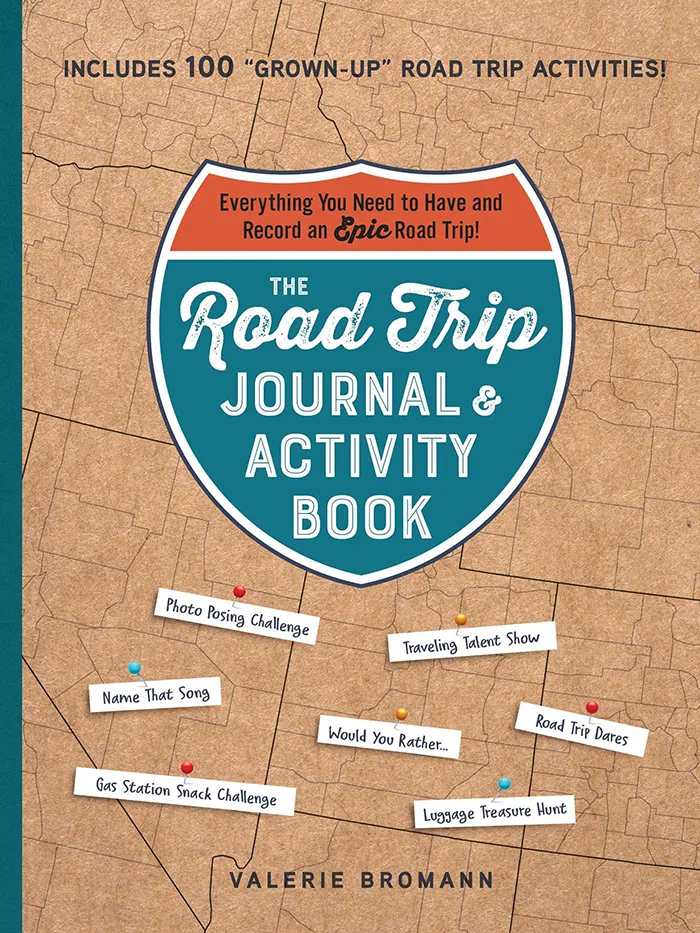 The Road Trip Journal & Activity Book
Everything You Need to Have and Record an Epic Road Trip!
Enjoy fun games and challenges to pass the time on your next road trip and have a keepsake to look back on for years to come with this entertaining must-have for your next vacation.
The 21-foot tall sculpture is fabricated to look like a giant pegasus (the mythical winged horse of from Greek mythology) and made with powder-coated fabricated steel made to mimic the look and color of the traditional delicate paper folds of the craft.
Officially titled the "Hero's Horse Monument" the sculpture is the work of artist Kevin Box in collaboration with Robert J. Lang and was unveiled on this intersection in Irving, Texas in 2014.
FOLD your horses and slow down your car to be sure to catch a glimpse of this roadside oddity. And in CREASE you're wondering where to park in order to see it, don't worry, there's a big parking lot right behind the sculpture at AMN Healthcare.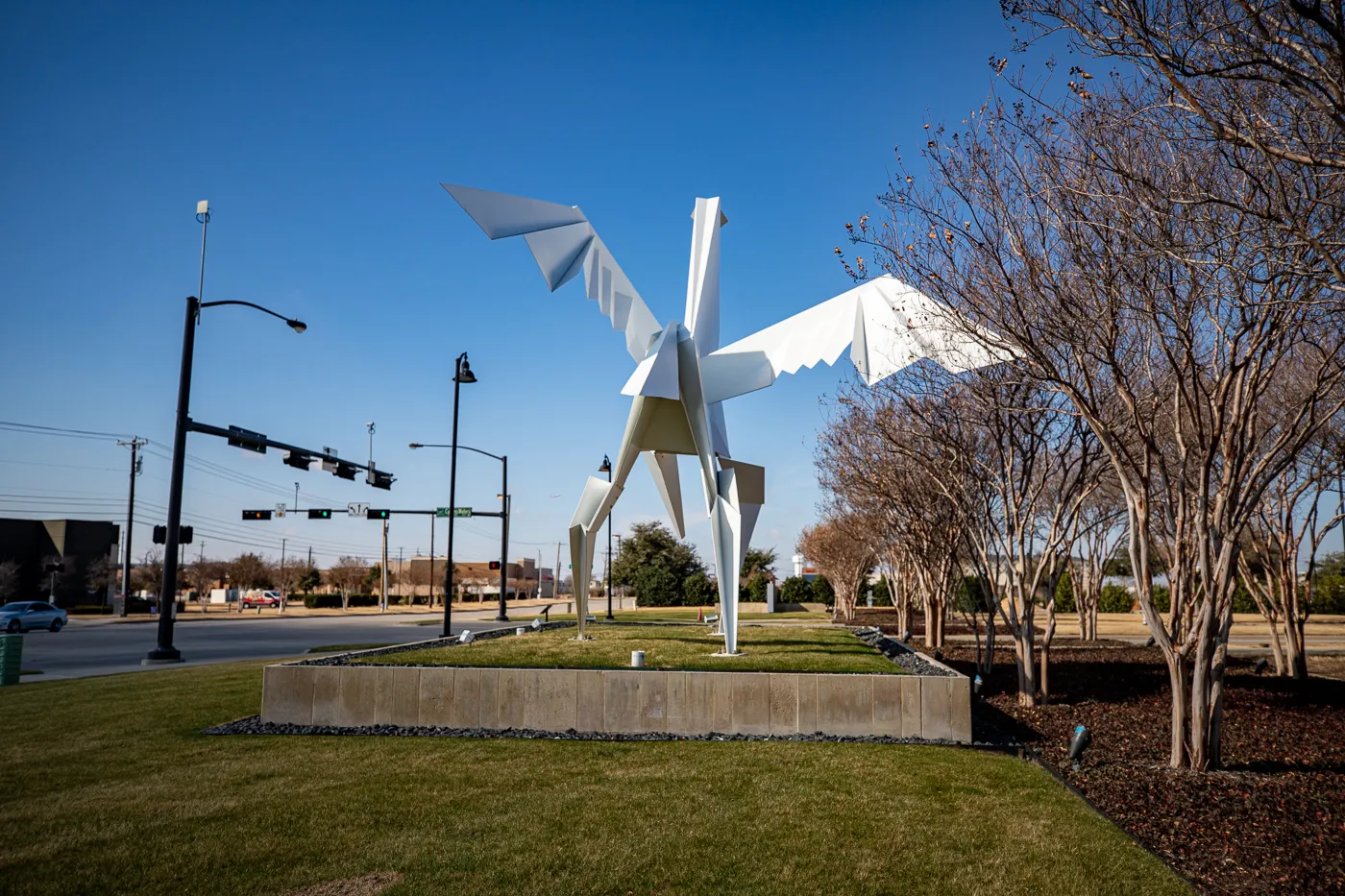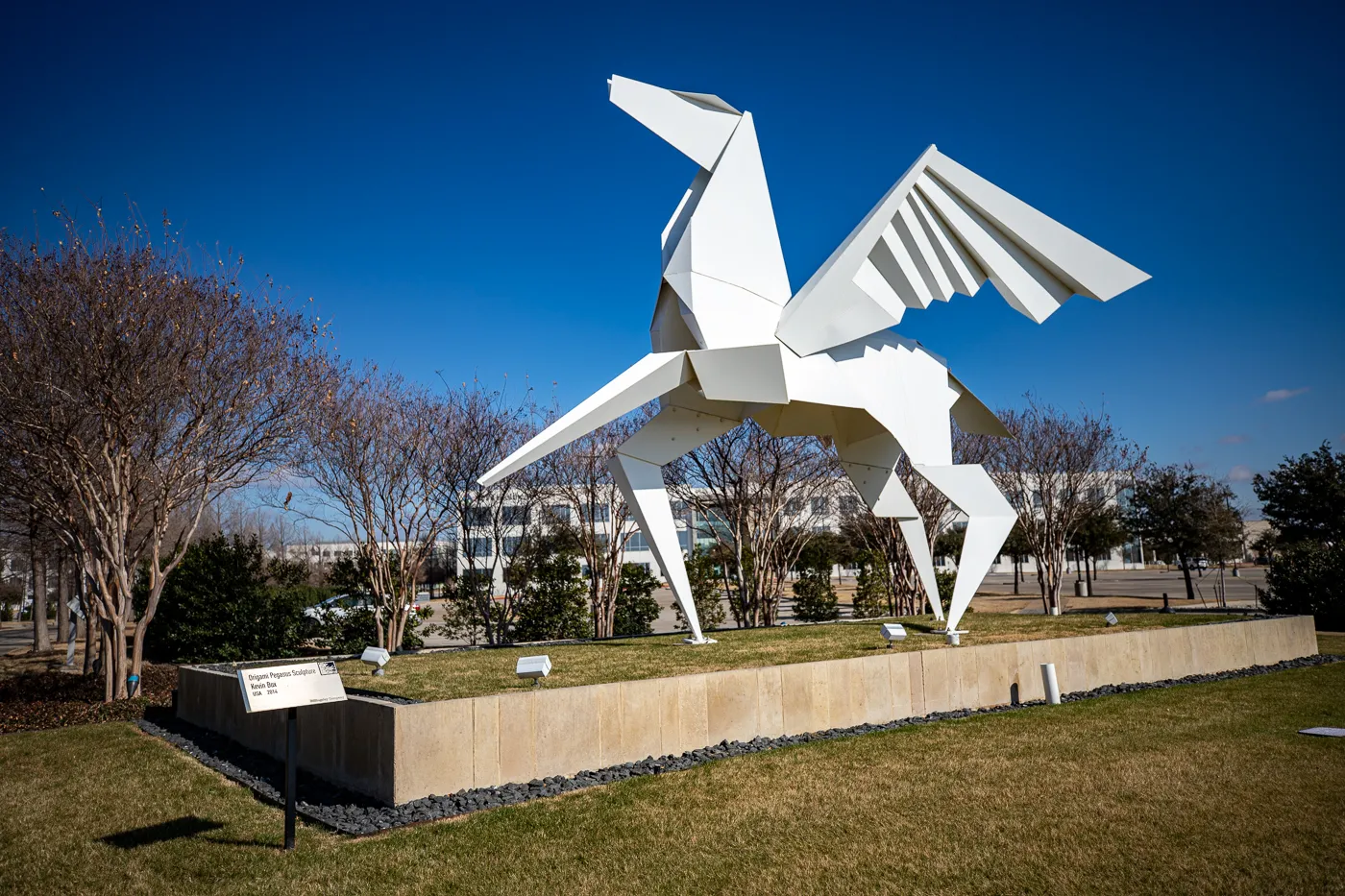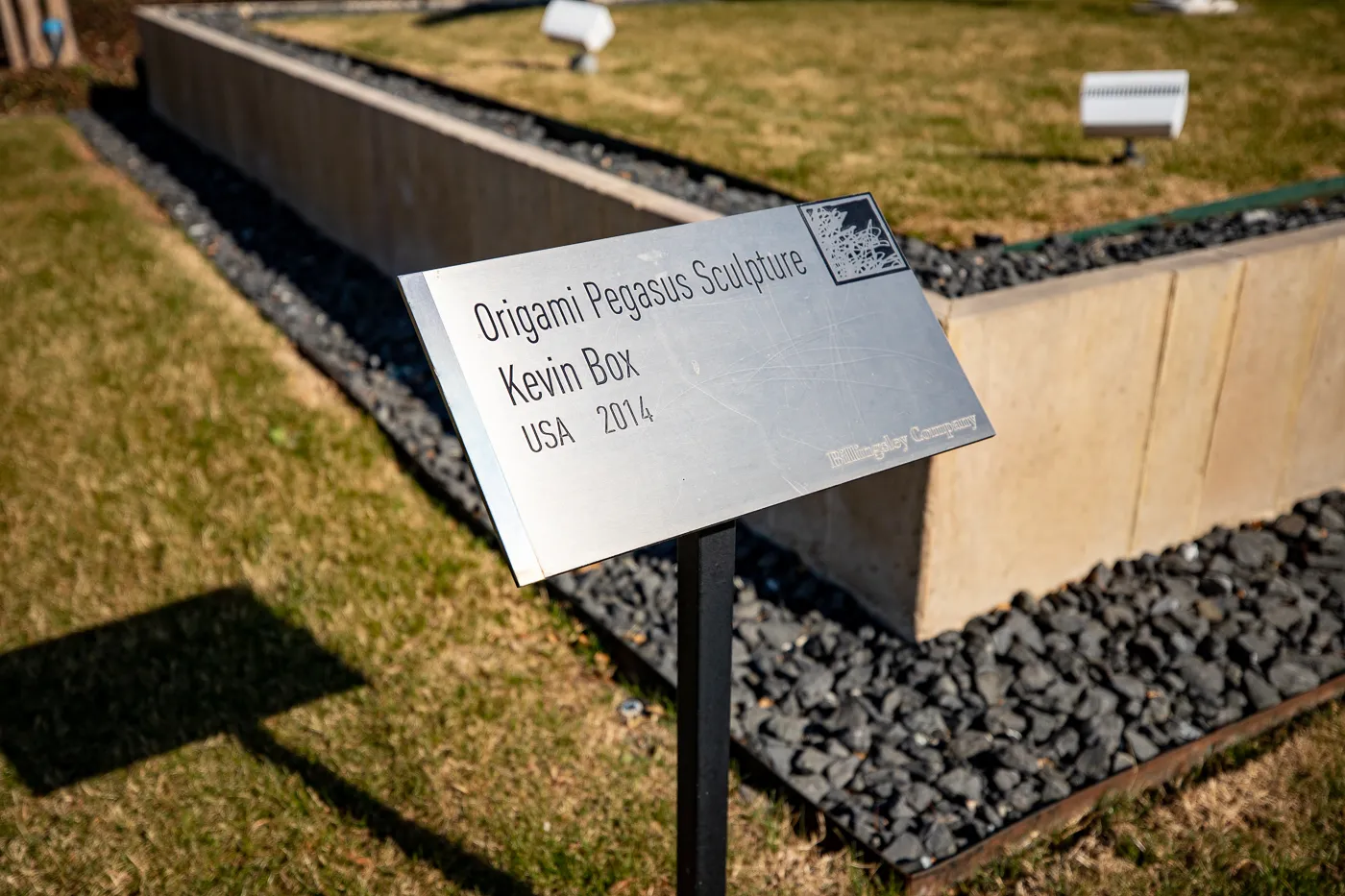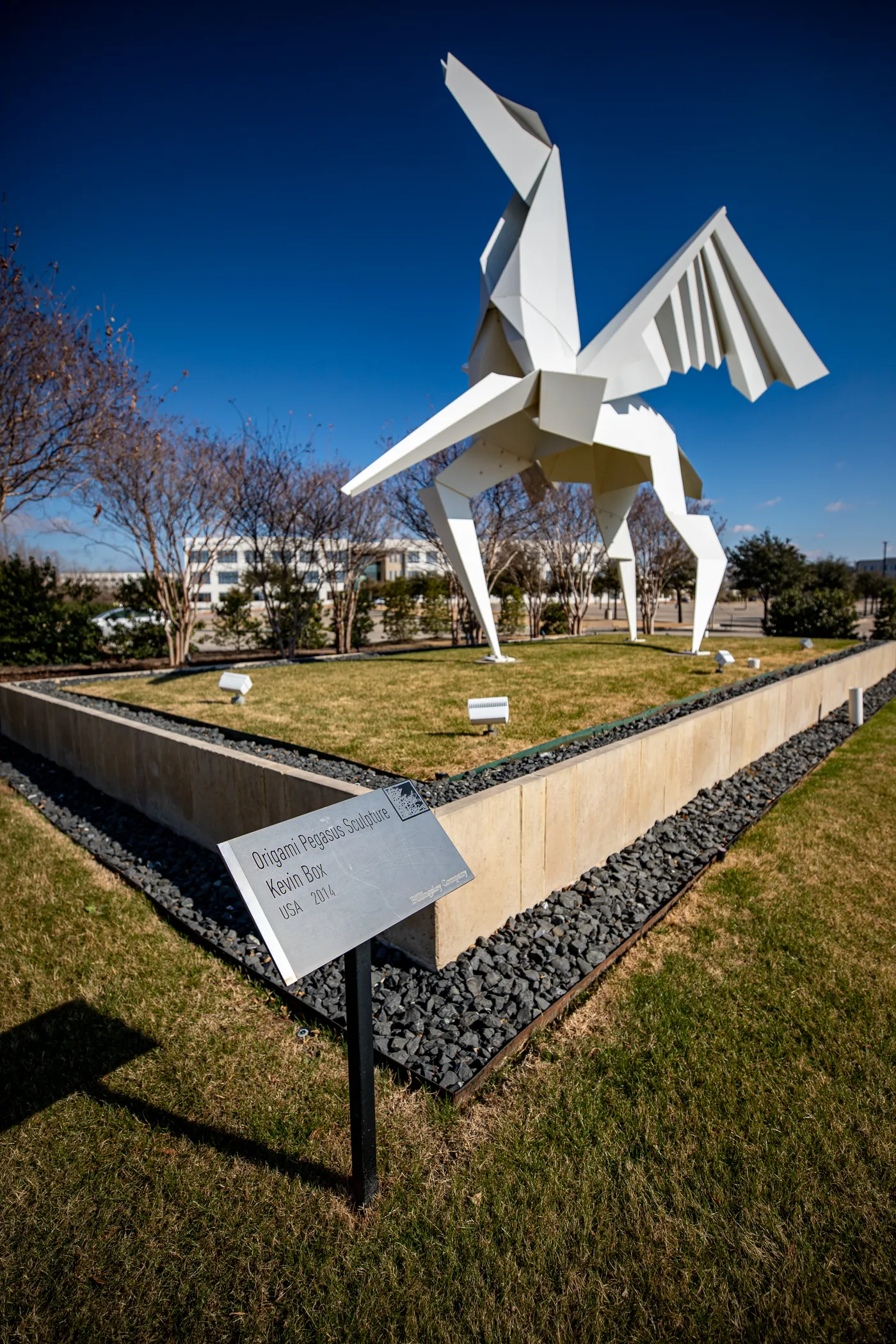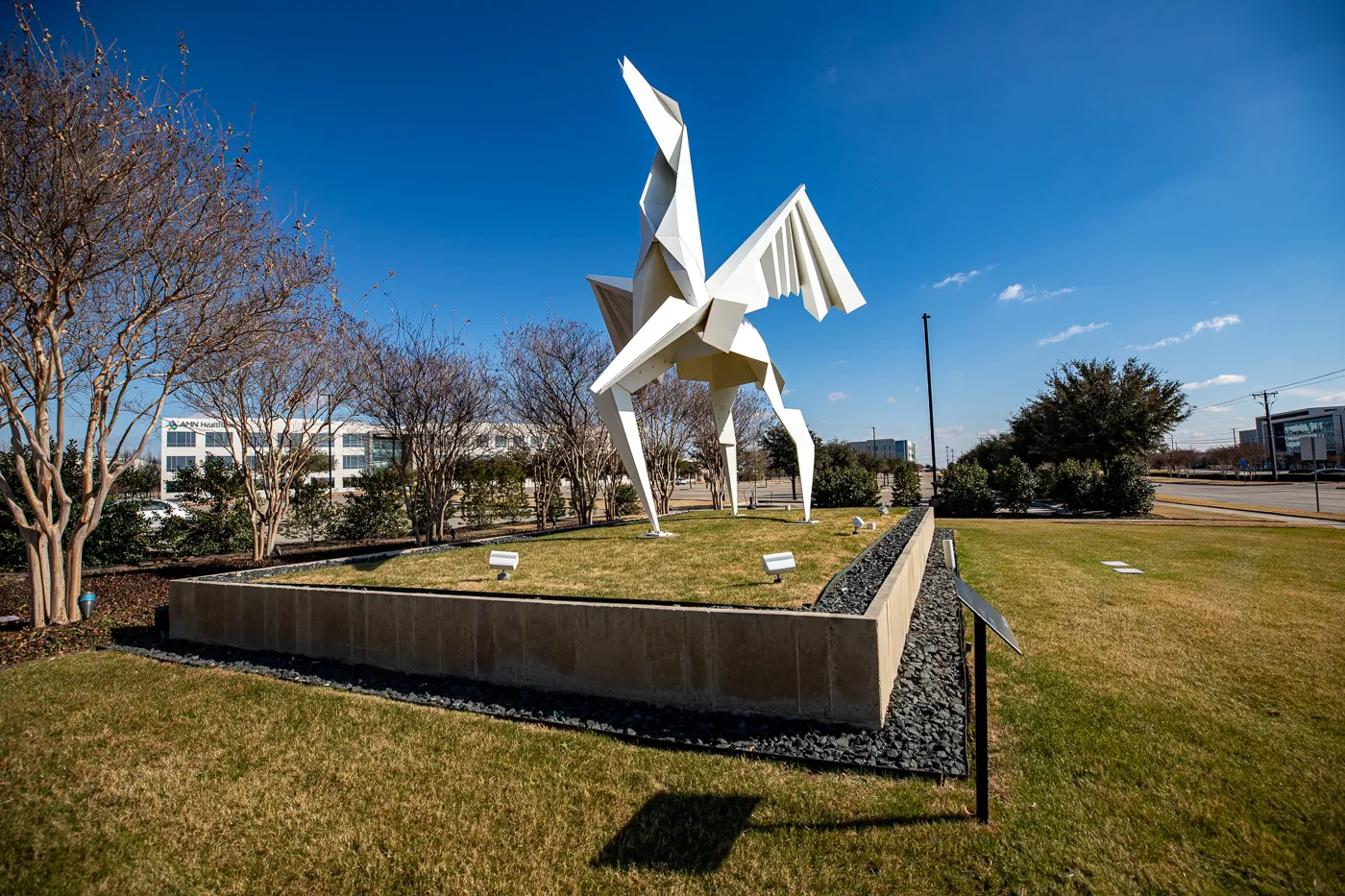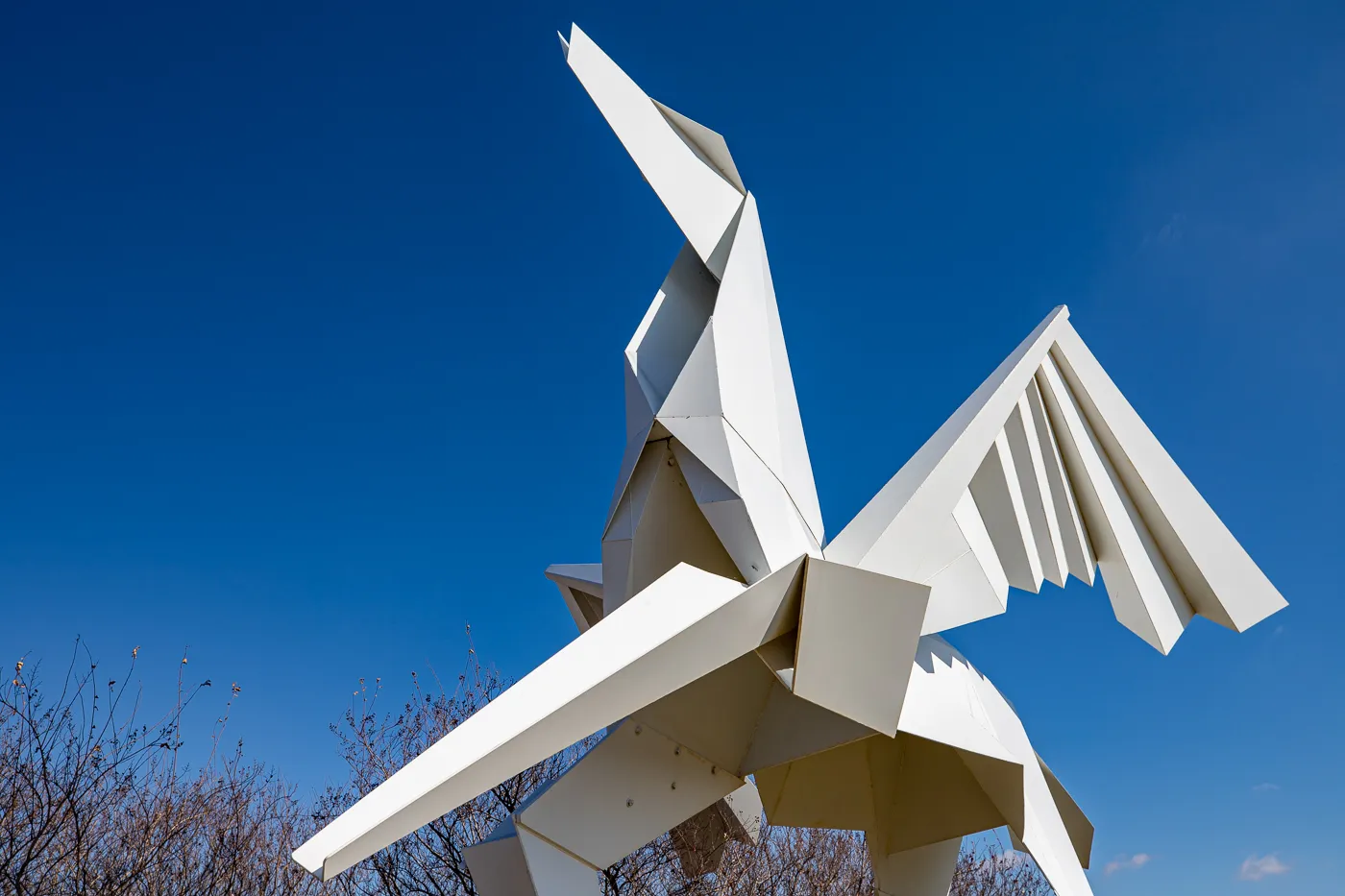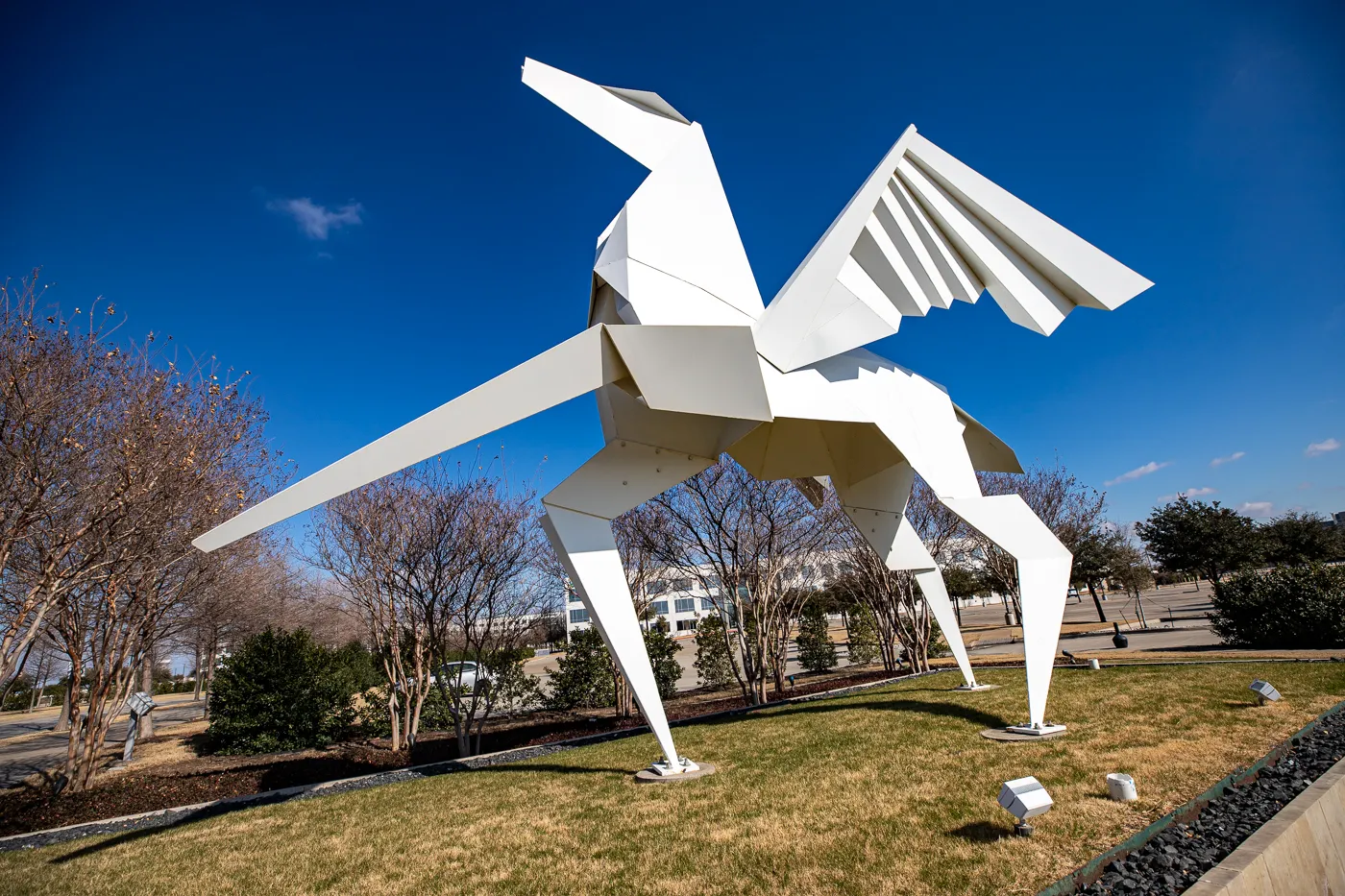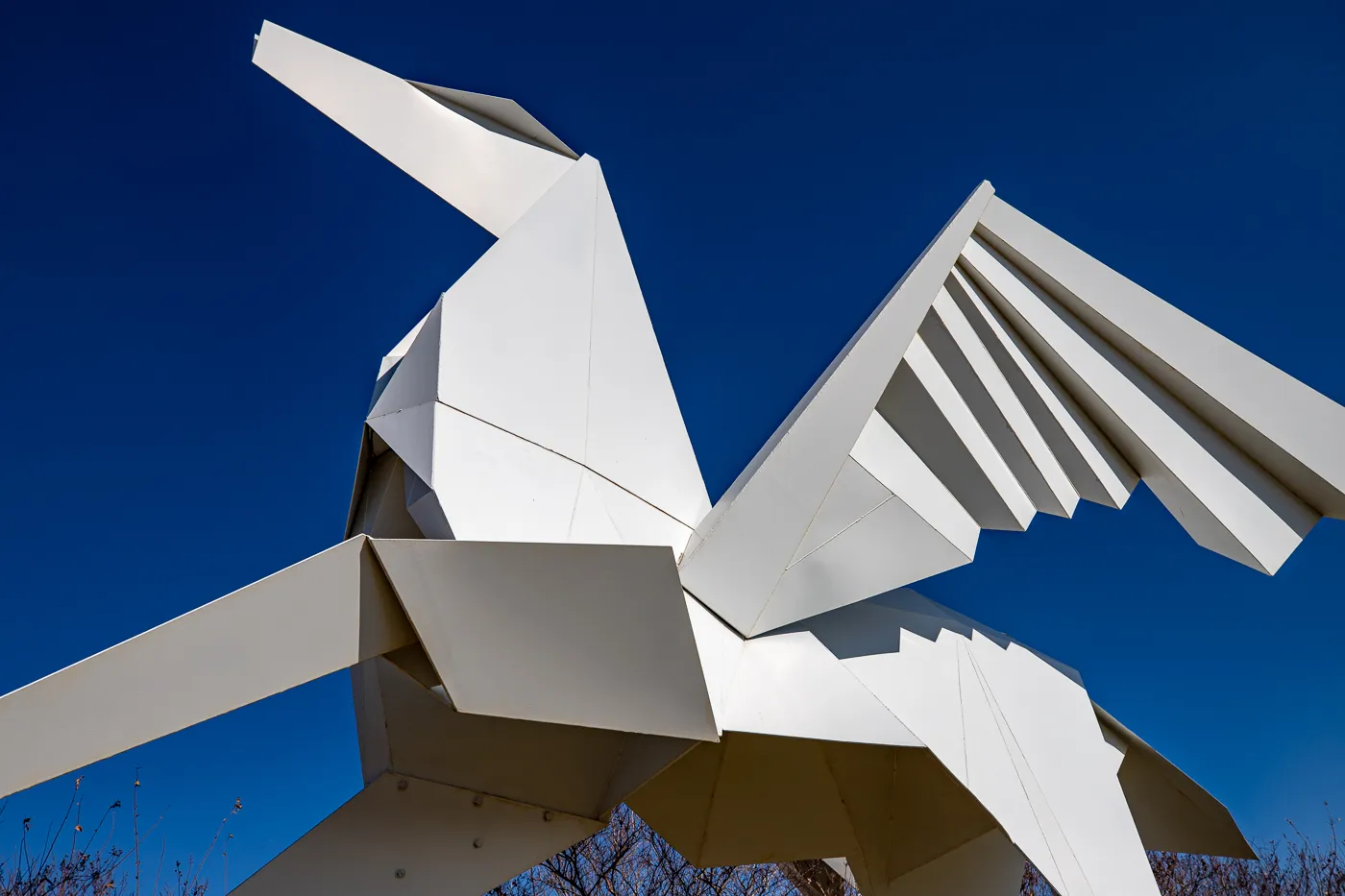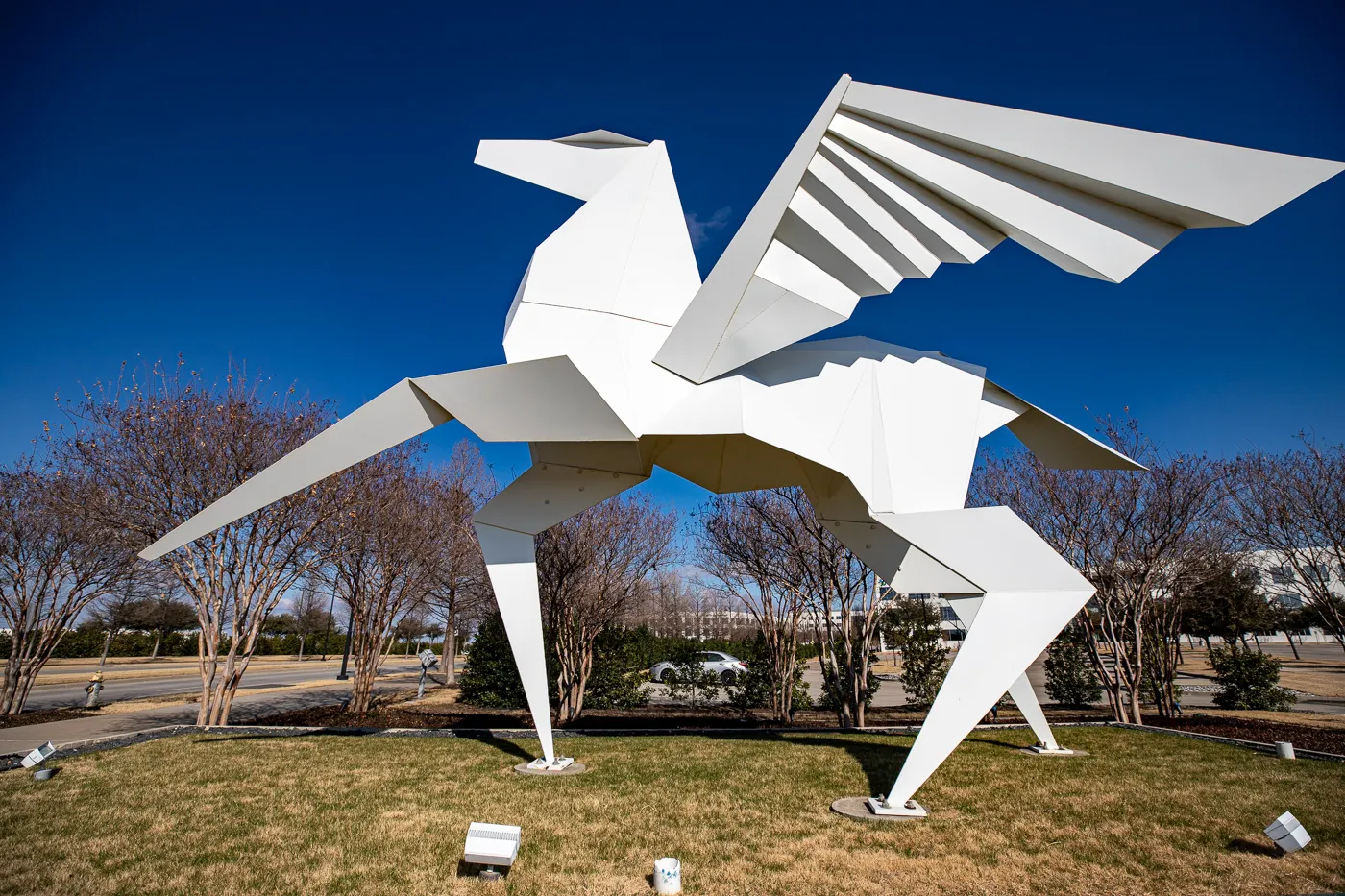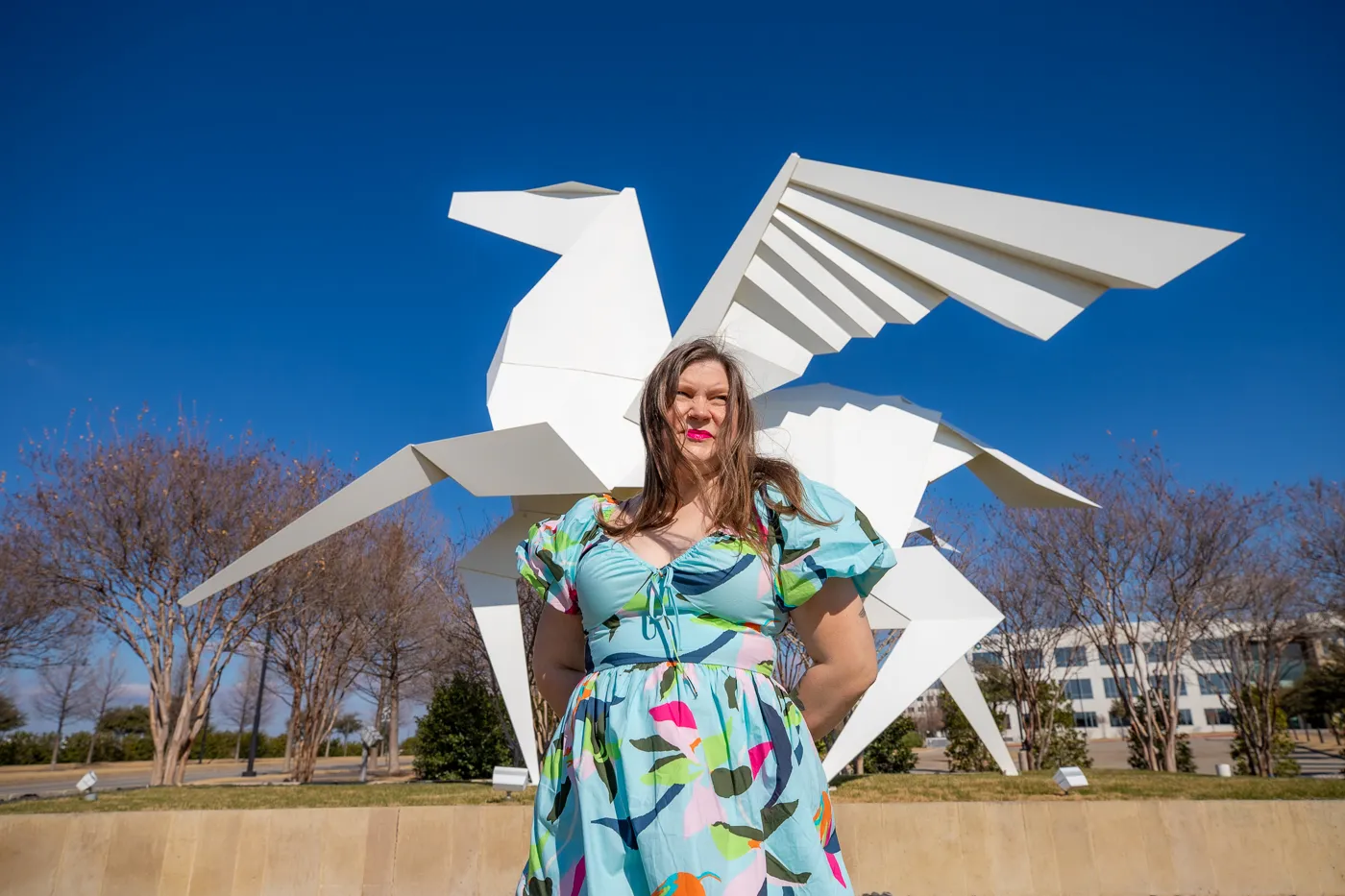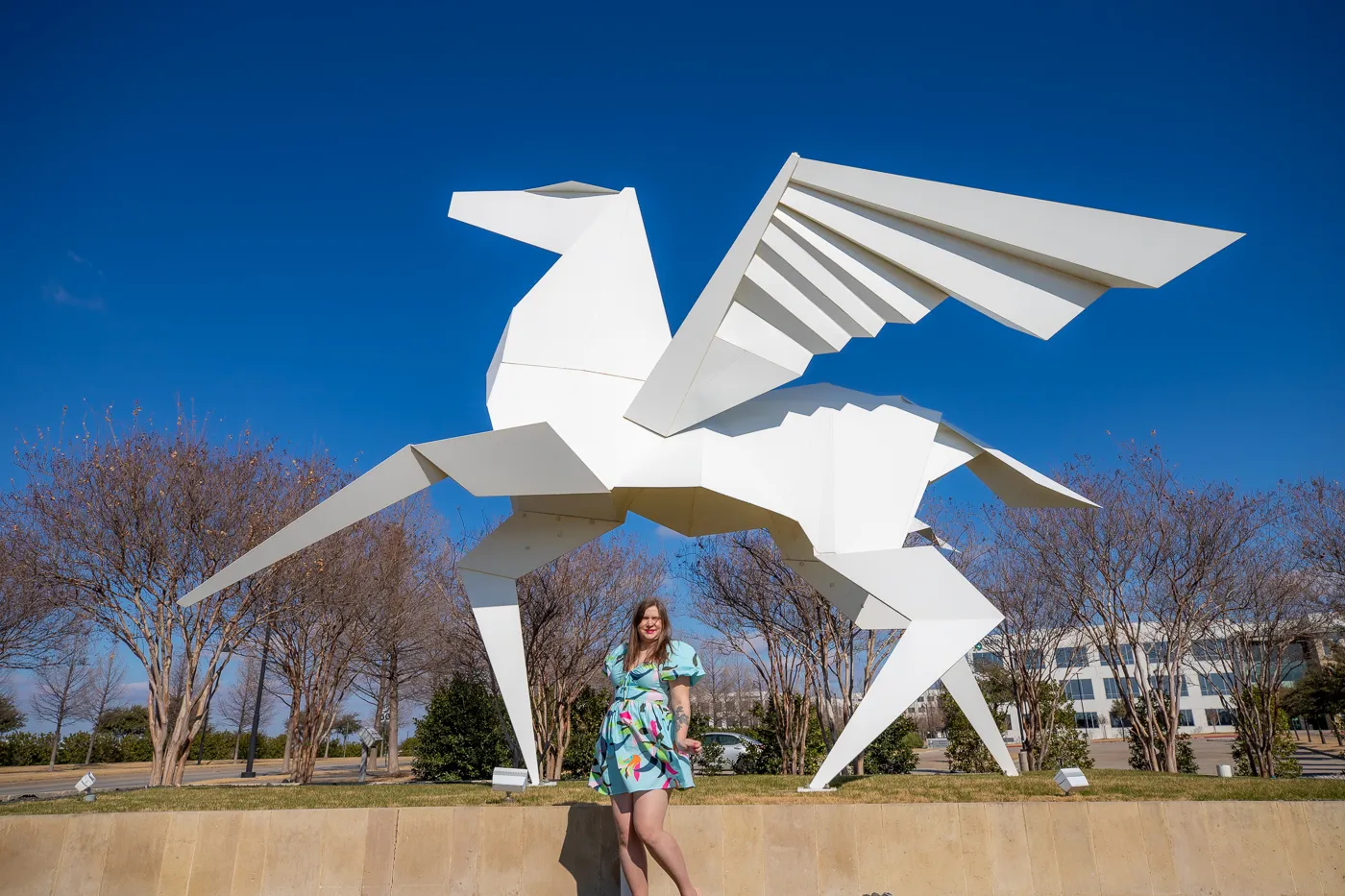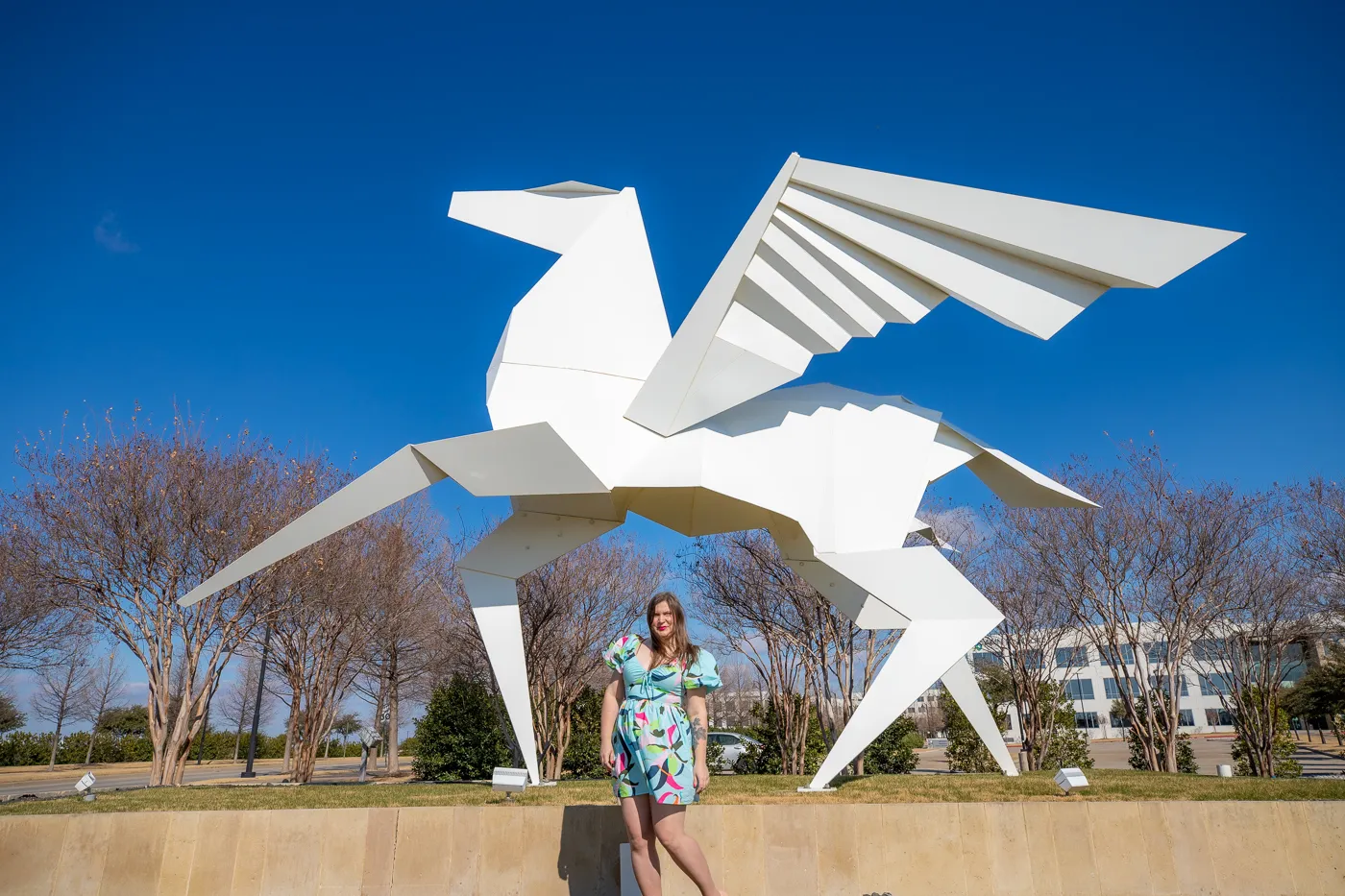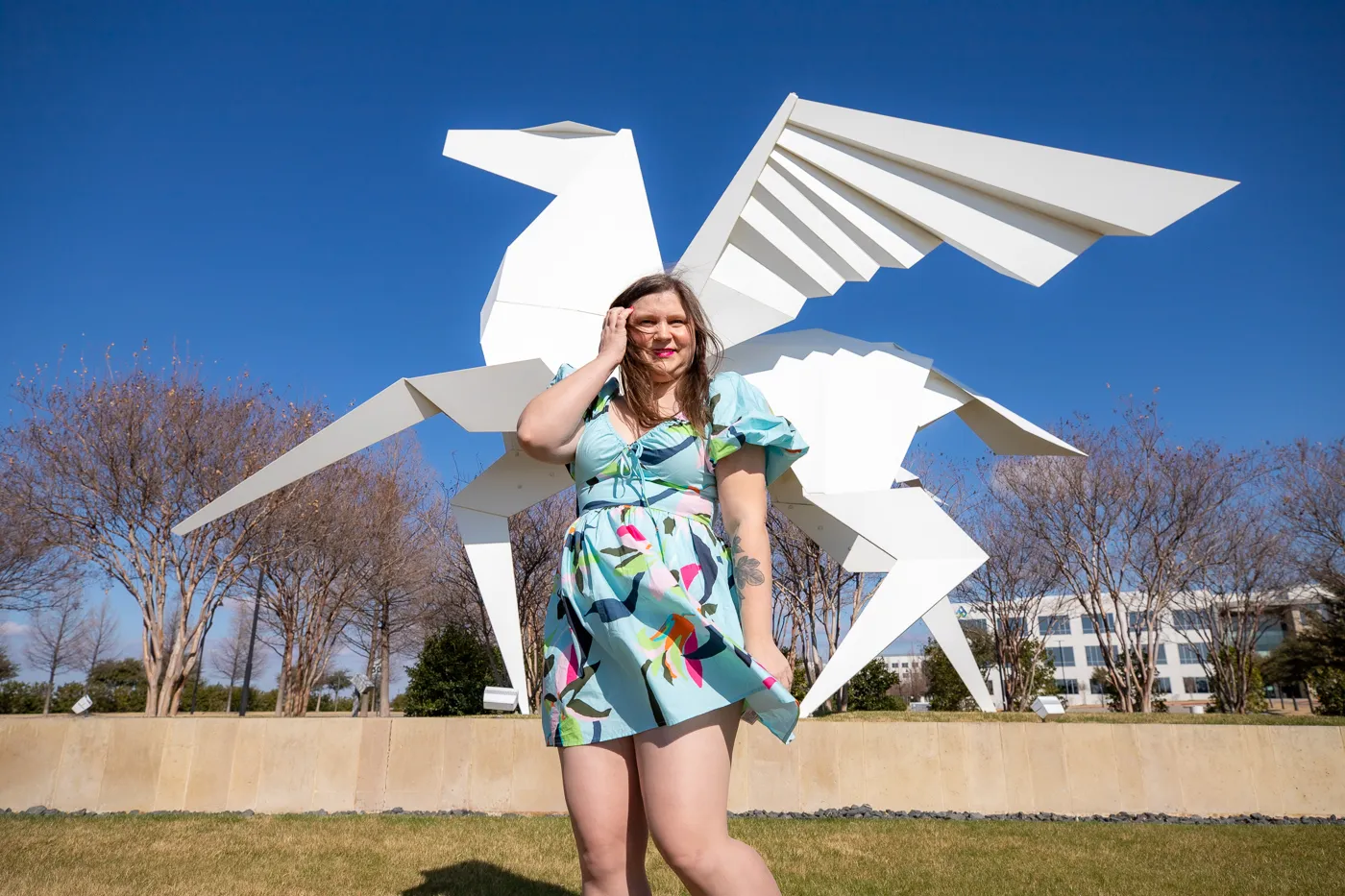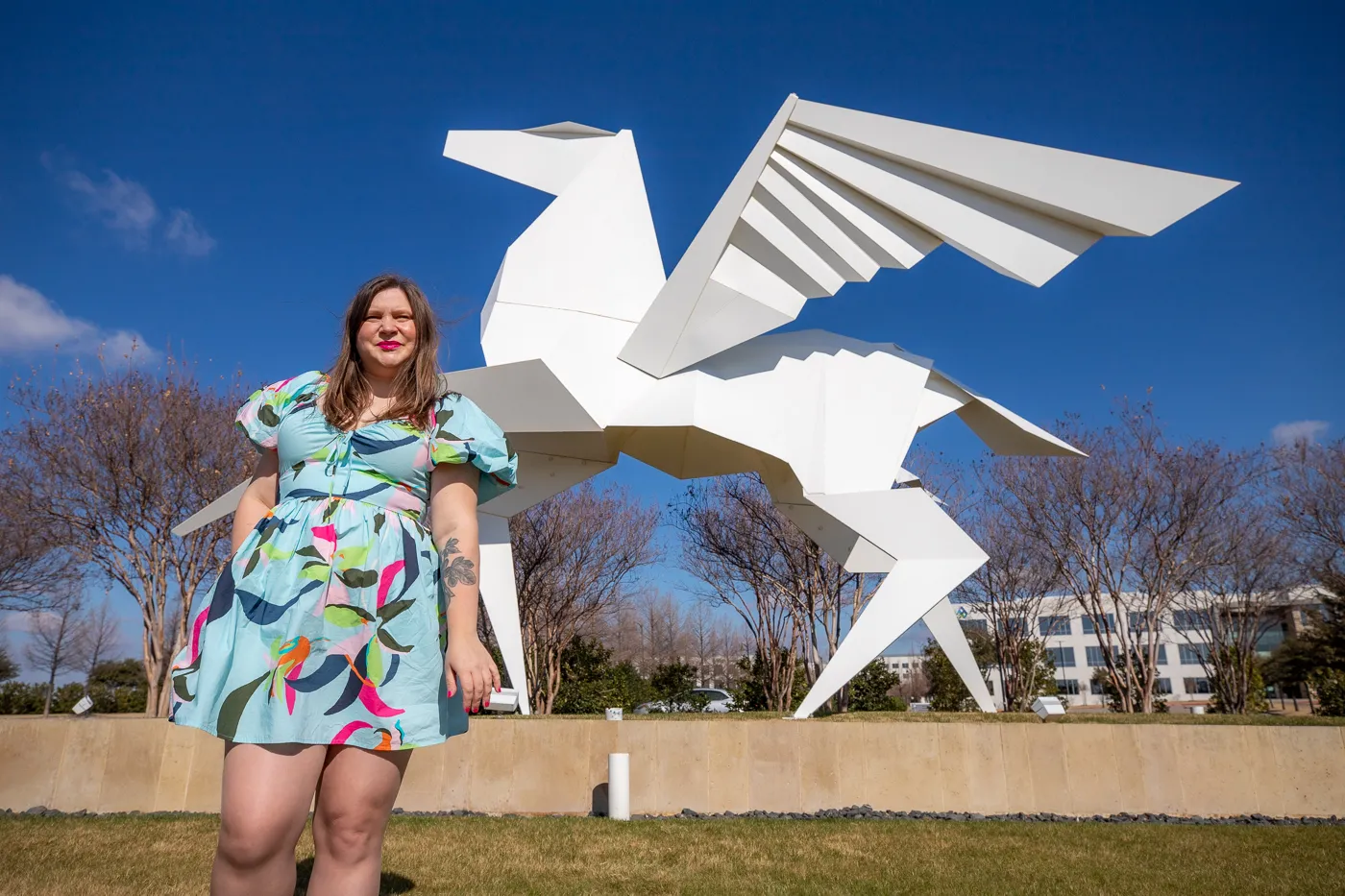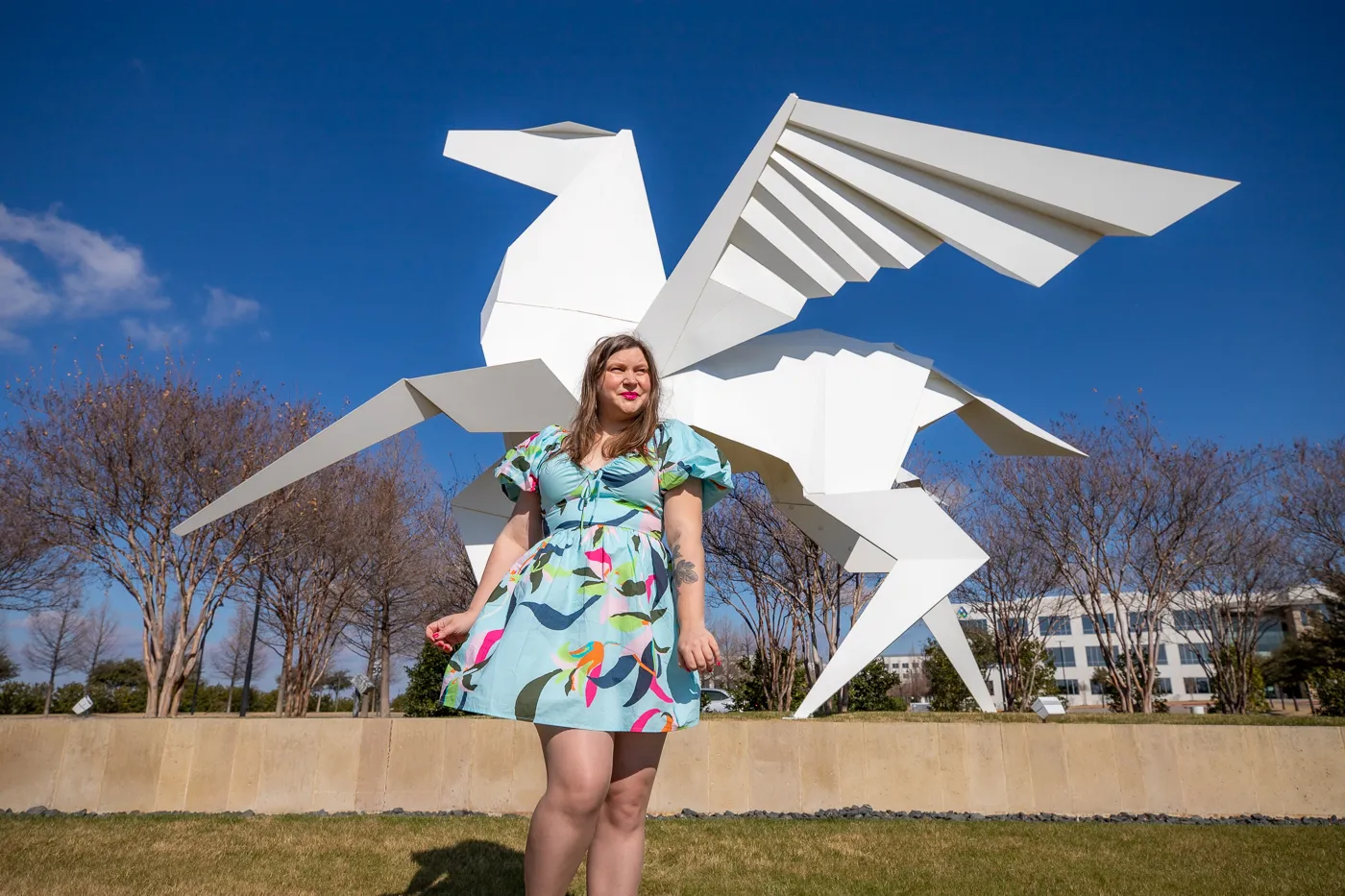 If you love this Texas roadside attraction, be sure to add these to your road trip itinerary: Barbadilla the Giant Armadillo in Buffalo Gap, the Big Spurs in Gainesville, and the Dr Pepper Museum in Waco.
Origami Pegasus (Hero's Horse)
Address: 8840 Cypress Waters Blvd Ste 300, Dallas, TX 75019
Cost: Free to See
Hours: Always Visible
Pin this Texas Roadside Attraction to Save for Your Road Trip Itinerary