This roadside attraction is first class and so big you're going to want to visit posthaste. It's the world's largest mailbox in Casey, Illinois.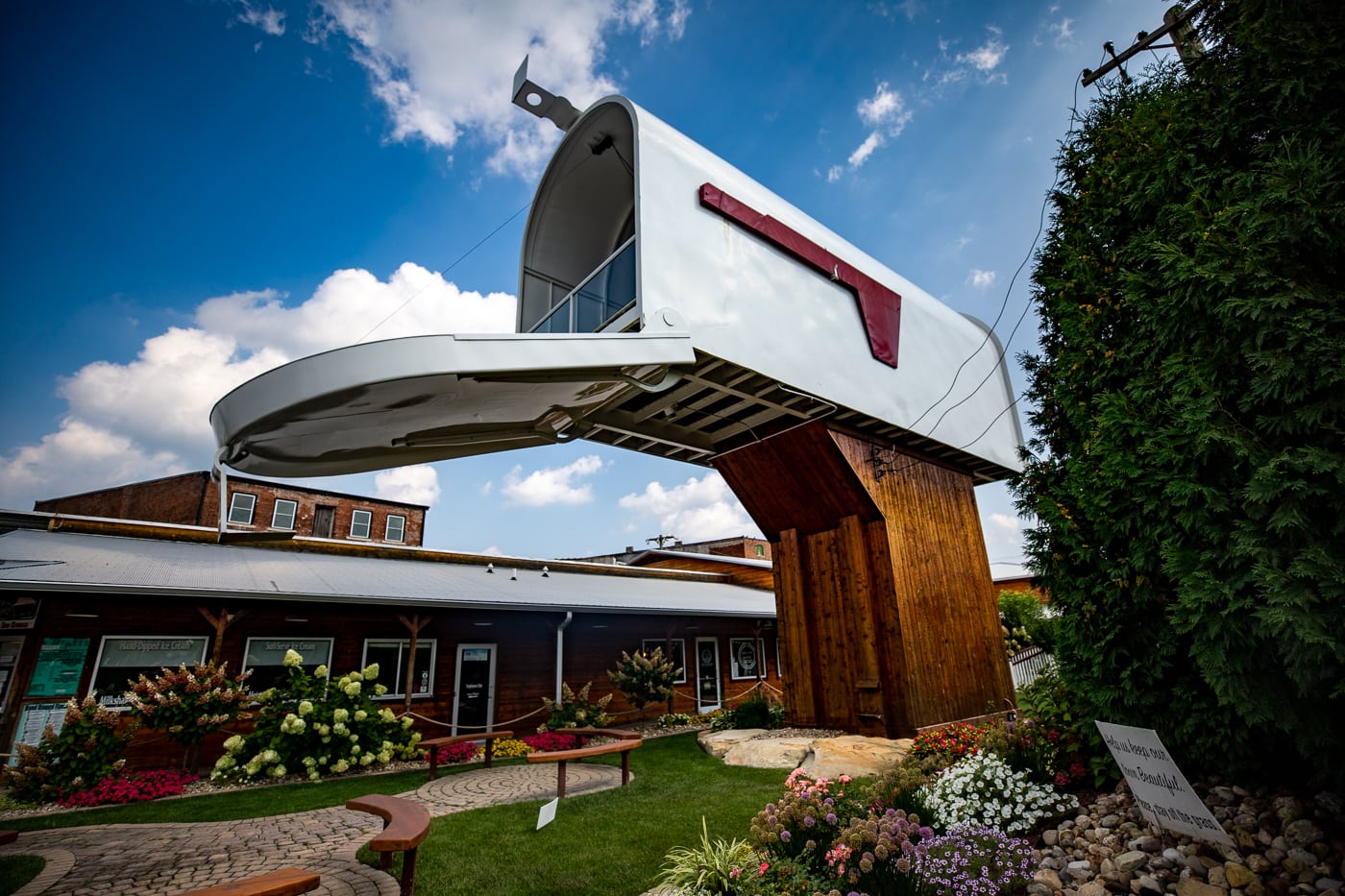 Casey, Illinois is known for its big versions of normal-sized things. With twelve world-record holding world's largest roadside attractions and a whole pack of non-record breaking but still impressively large objects, it's a must see stop on any Illinois road trip.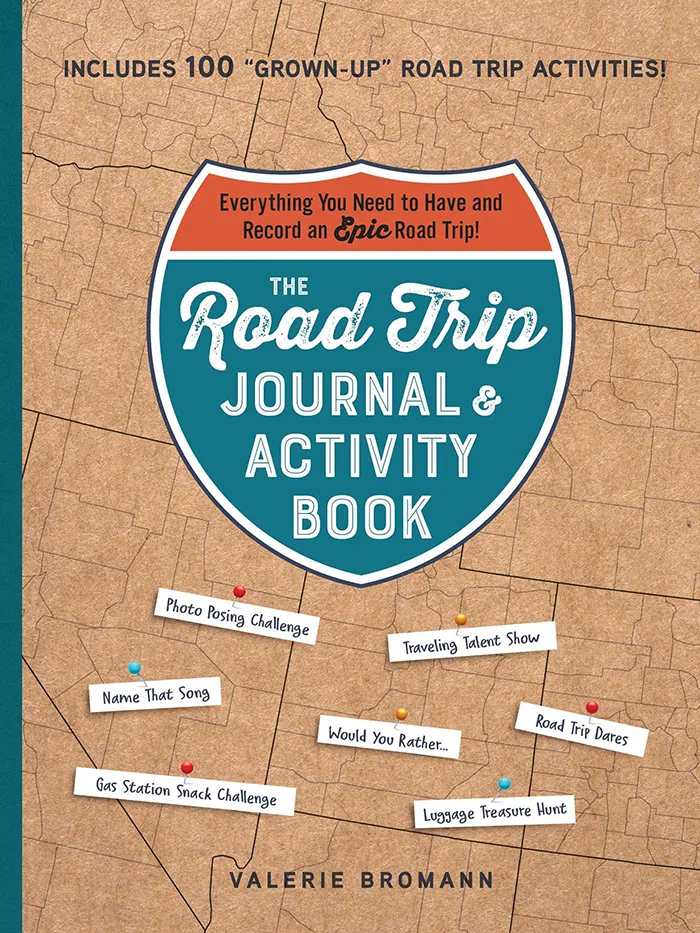 The Road Trip Journal & Activity Book
Everything You Need to Have and Record an Epic Road Trip!
Enjoy fun games and challenges to pass the time on your next road trip and have a keepsake to look back on for years to come with this entertaining must-have for your next vacation.
One of the biggest of the big things in Casey is the world's largest mailbox. Certified as the world's largest by Guinness World Records on October 20, 2015, it measures 5,743.41 cubic feet and follows the design of a standard post mount mailbox to the letter.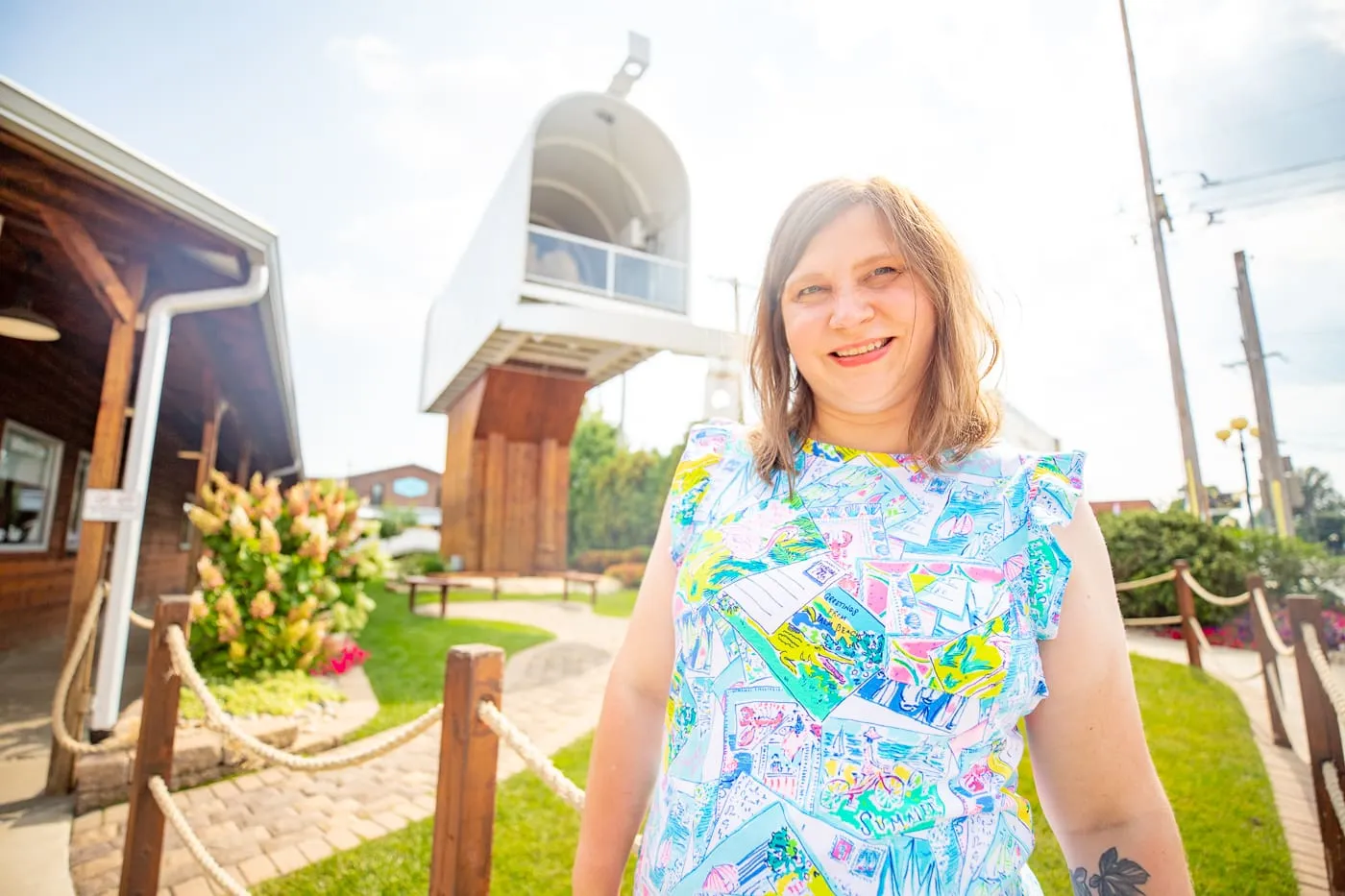 The best part? This giant mailbox really is a mailbox! Hidden away in the post is a secret staircase that allows visitors to climb inside. Waiting at the top? A mail slot to drop your postcards to home. The big red flag on the side even raises up and down whenever anyone mails a letter.
While up there be sure to walk to the edge for impressive aerial views of some of the other roadside attractions in Casey, Illinois (like the giant birdcage, the world's largest barbershop pole, and the world's largest rocking chair).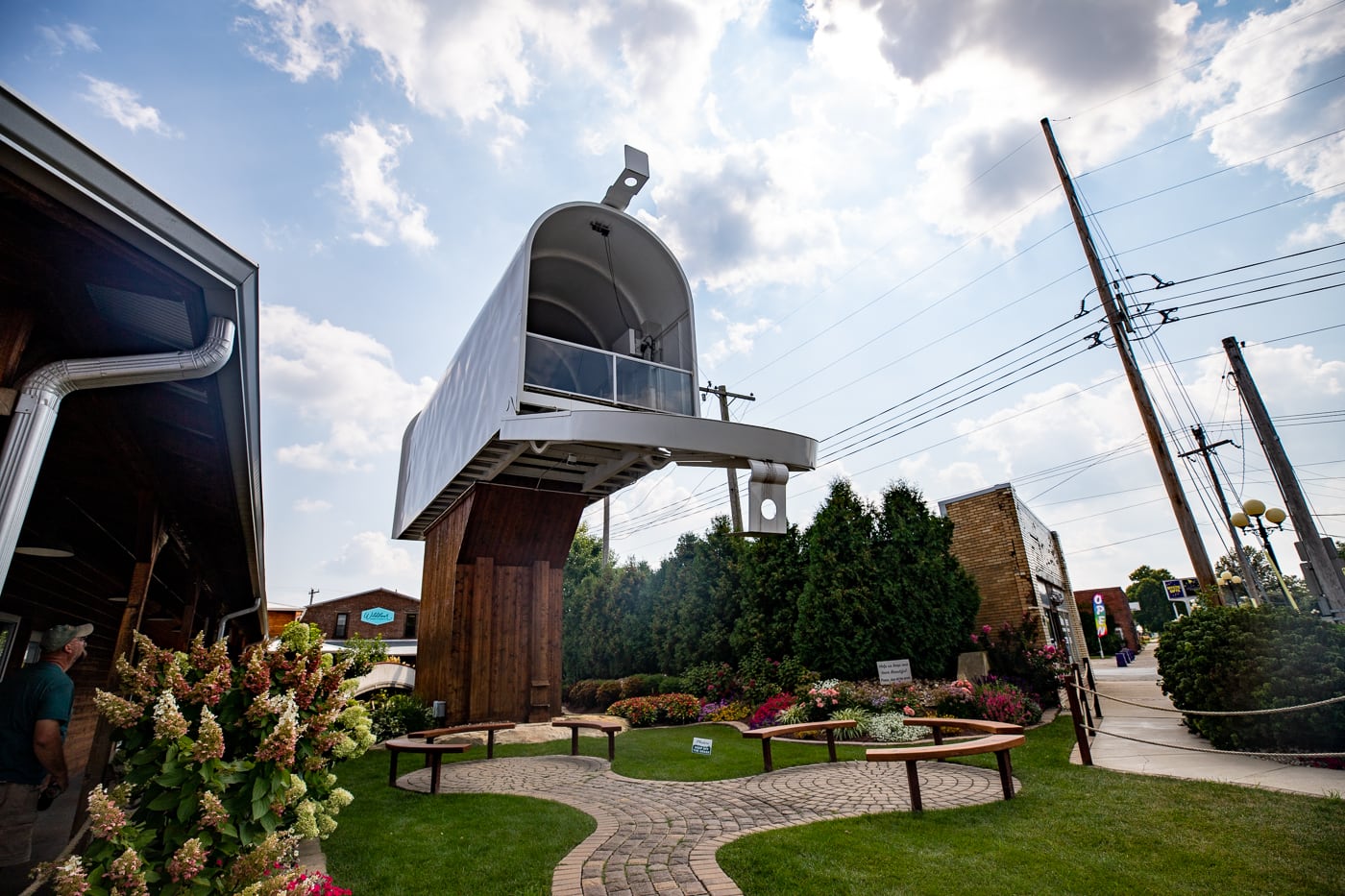 Like all the other giant attractions in Casey, the biggest mailbox in the world was created by Jim Bolin, who originally came up with the idea to create a giant wind chime to lure people off the highway and into Casey. His plan worked so well that one big thing turned into another. And another. And now, an entire town is filled with weird, wacky, and wonderful roadside attractions.
Not to play favorites, but of all the attractions in Casey, Illinois, the world's largest mailbox just might be one of mine. Let's just say that this Illinois roadside attraction gets my STAMP of approval.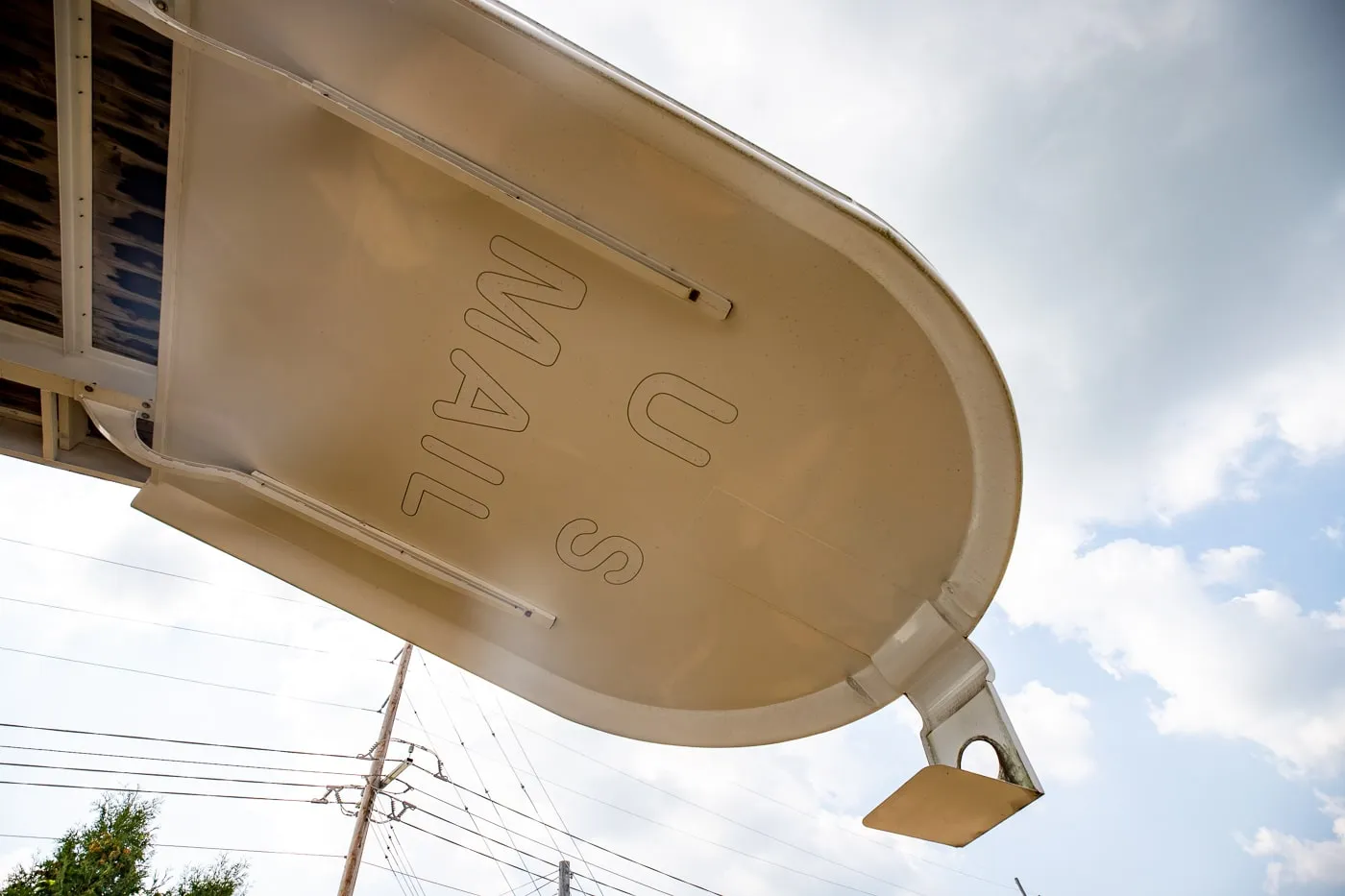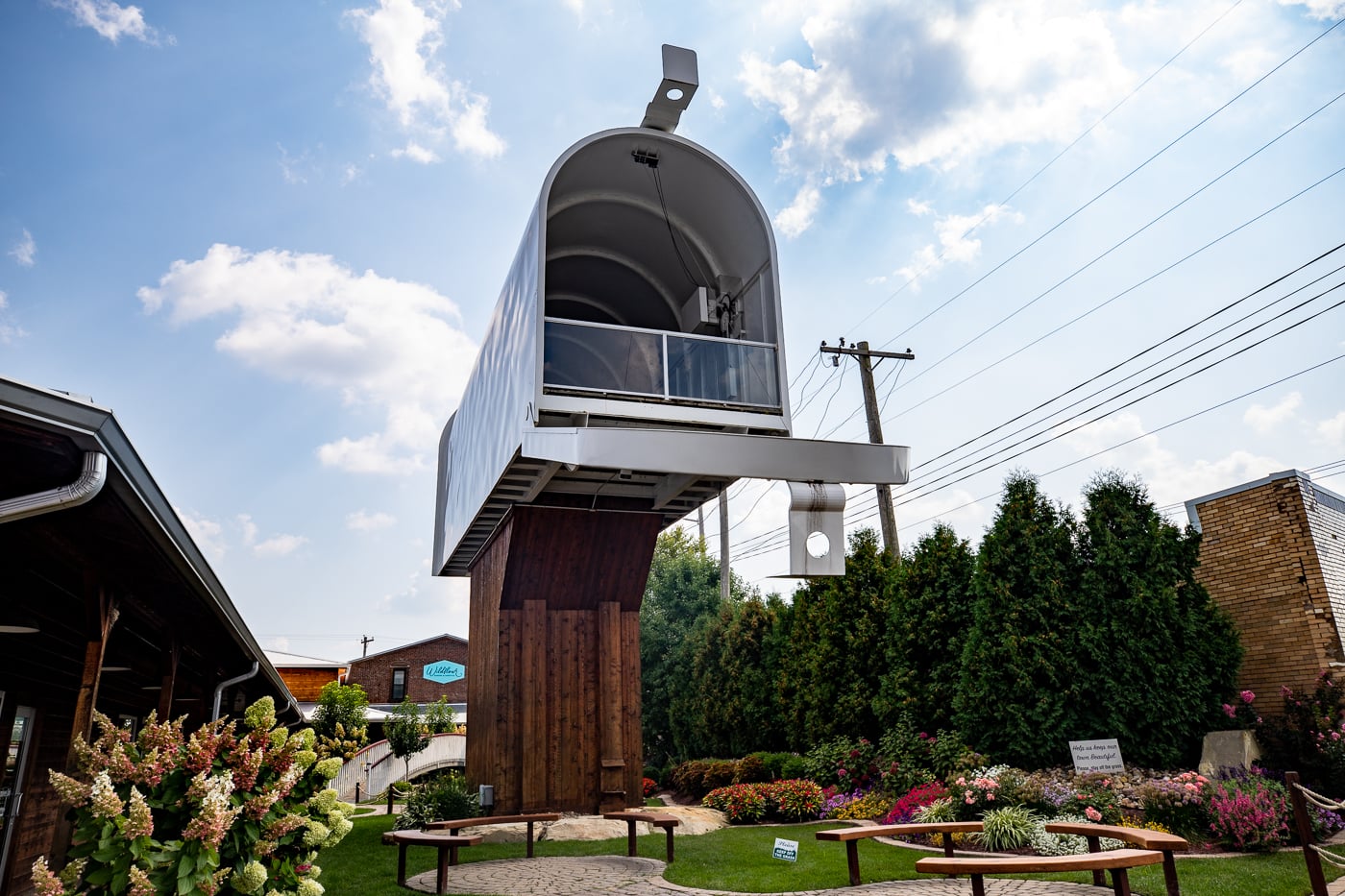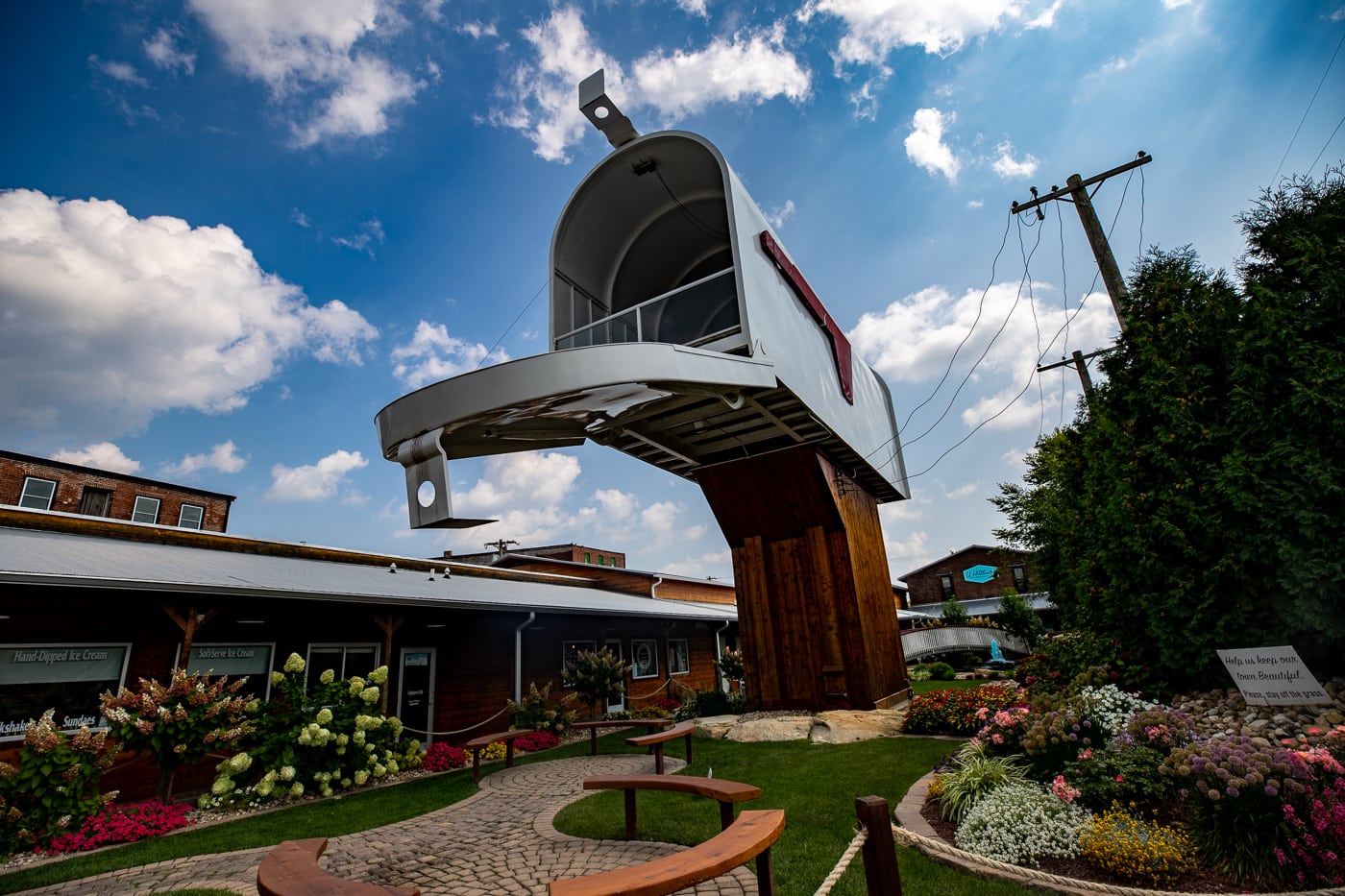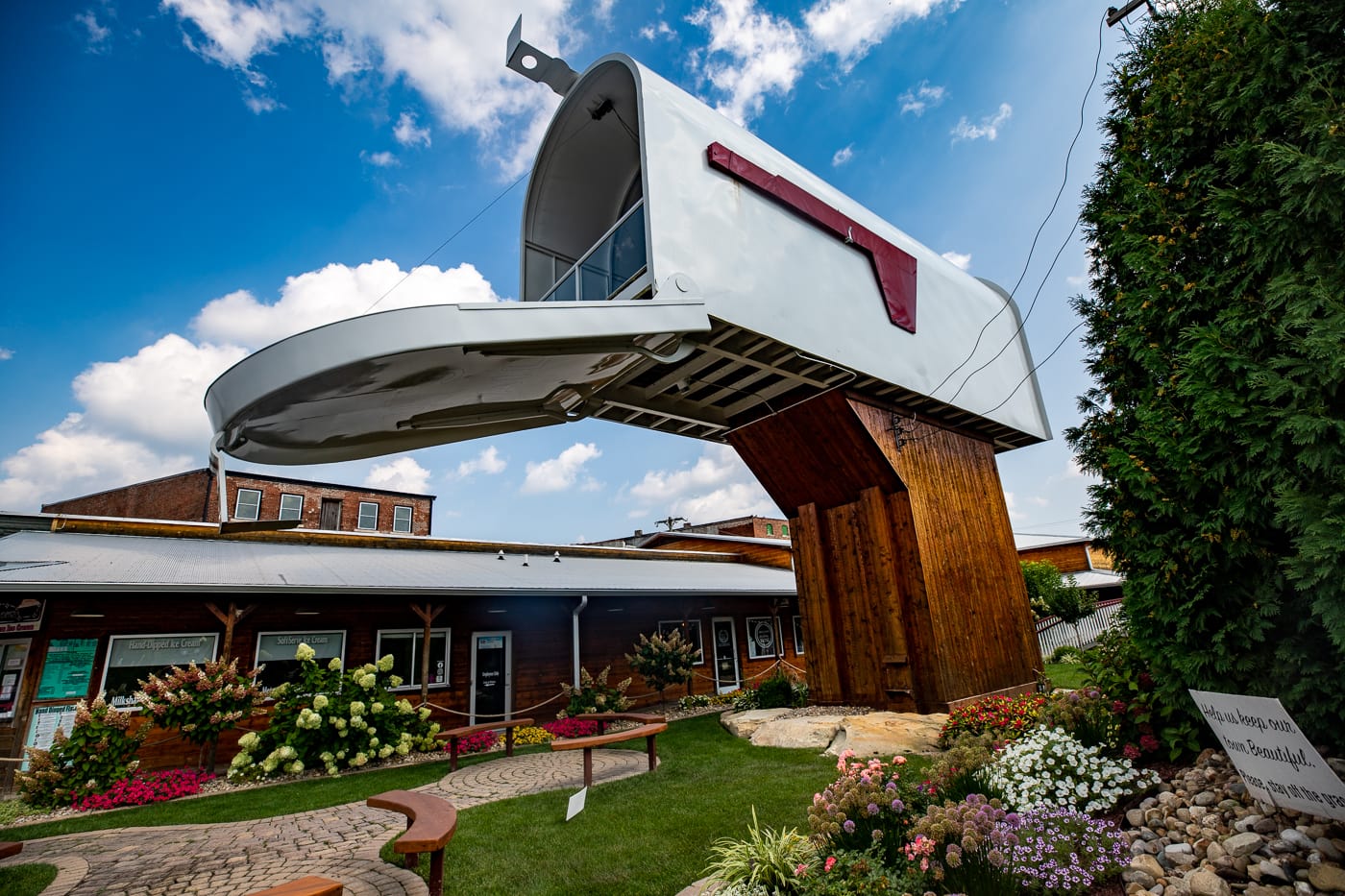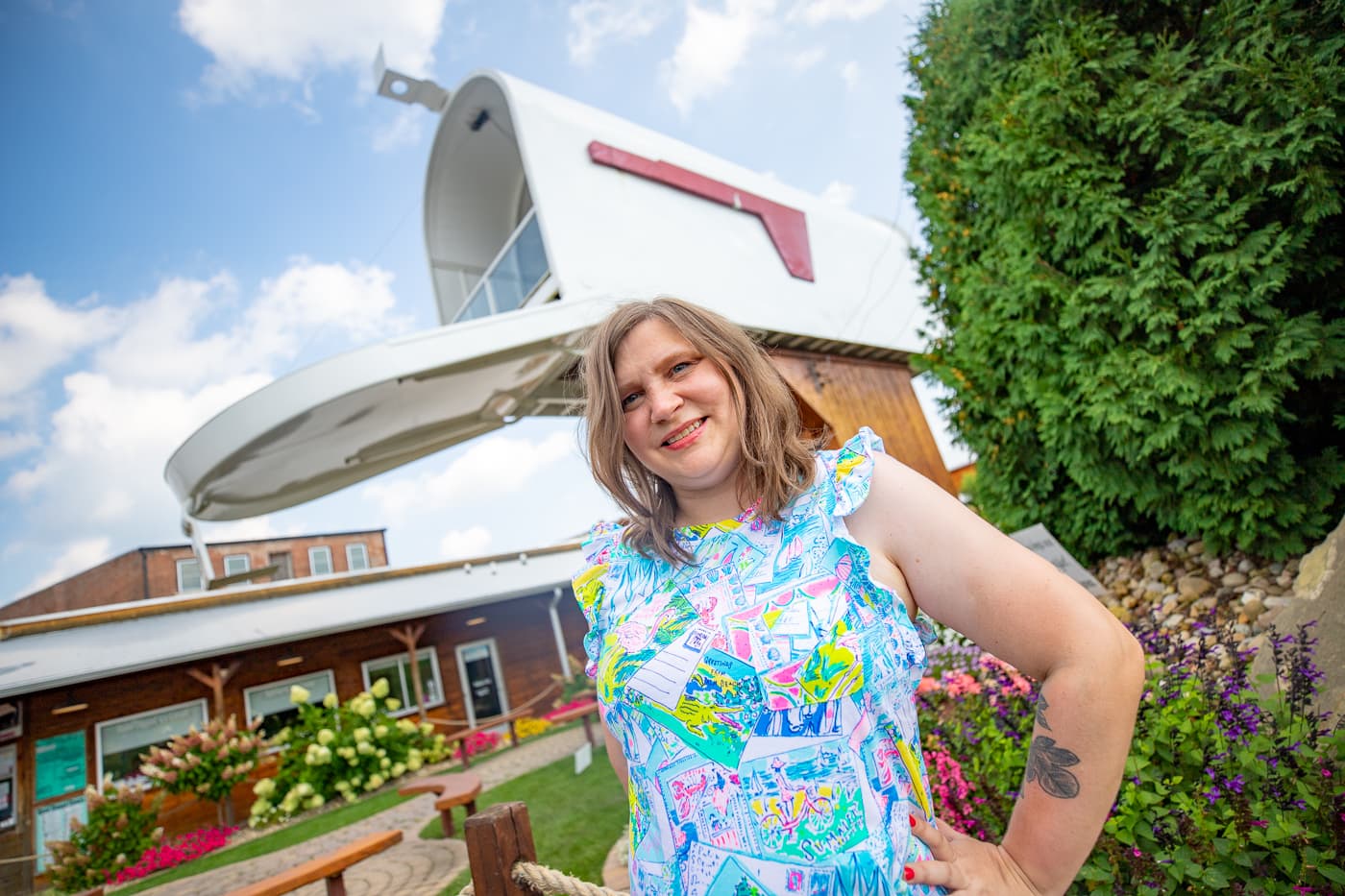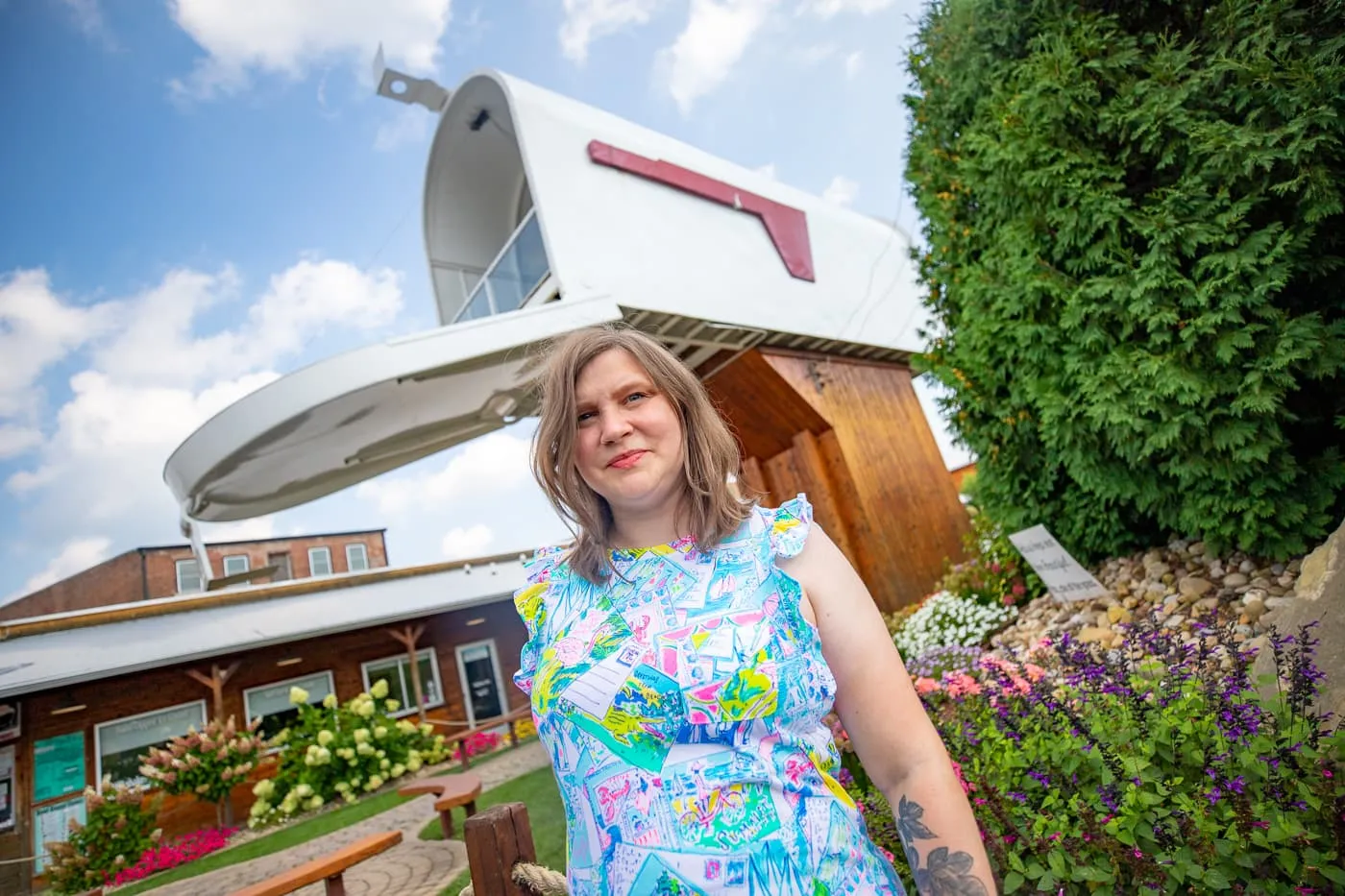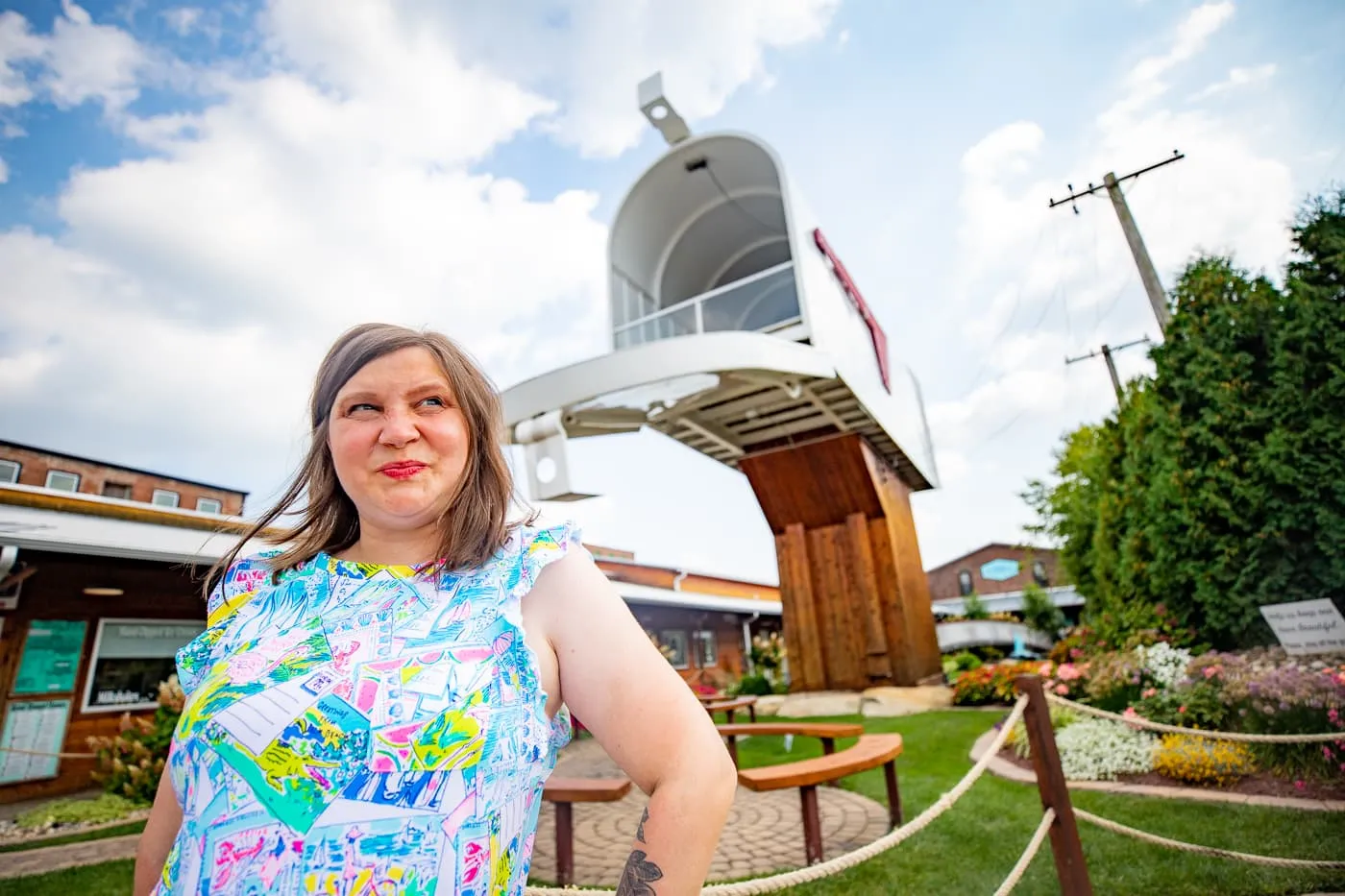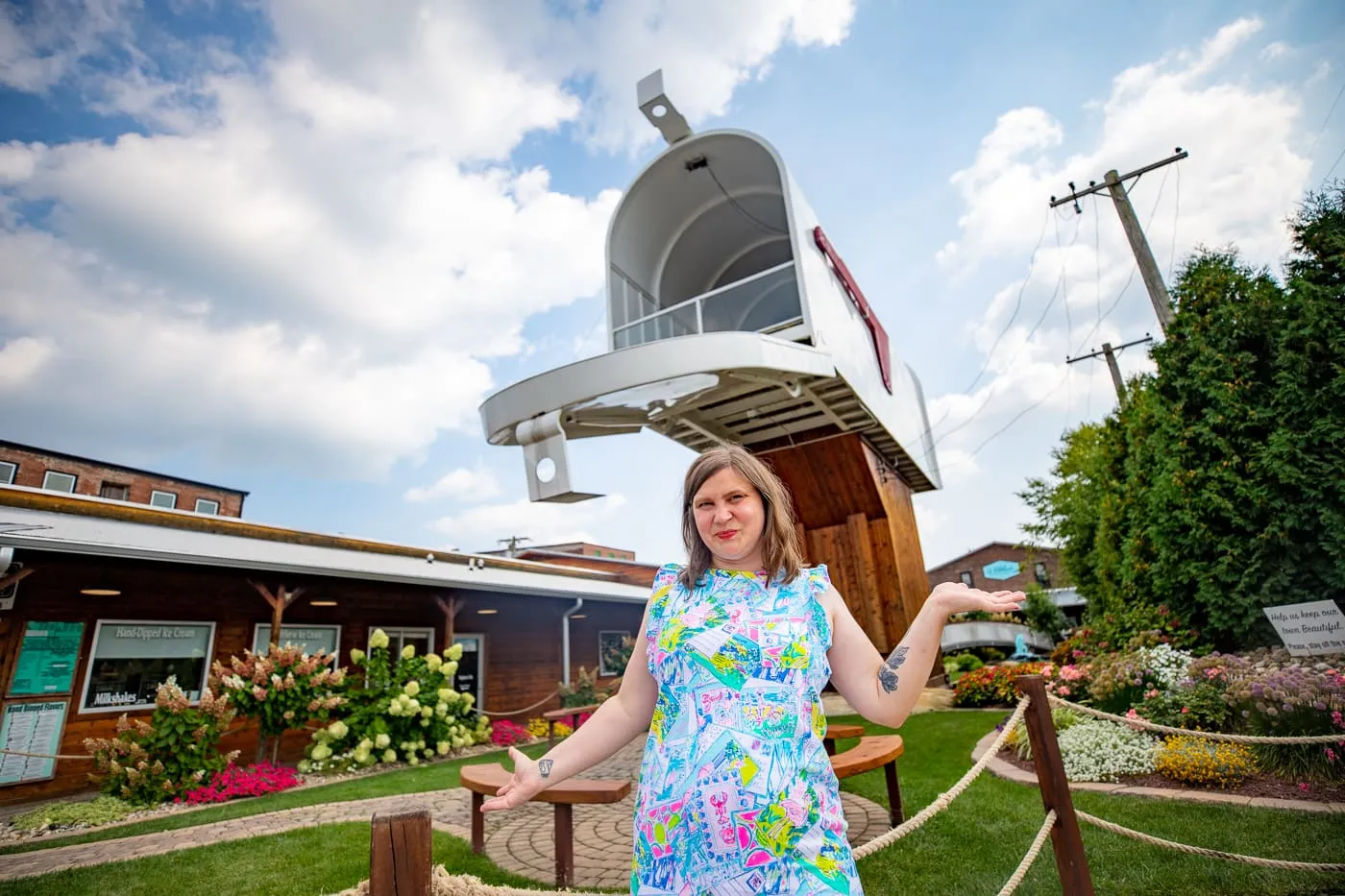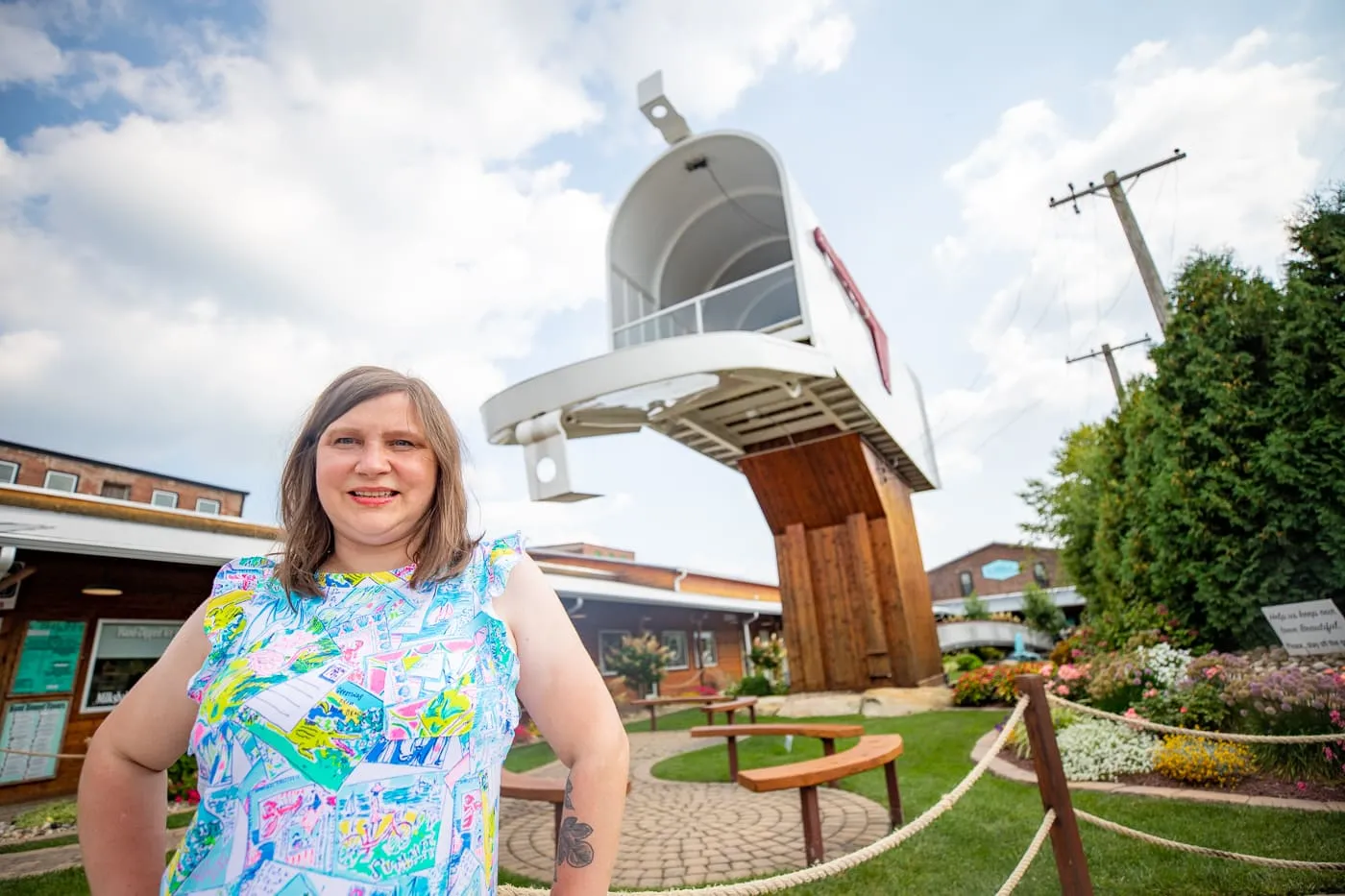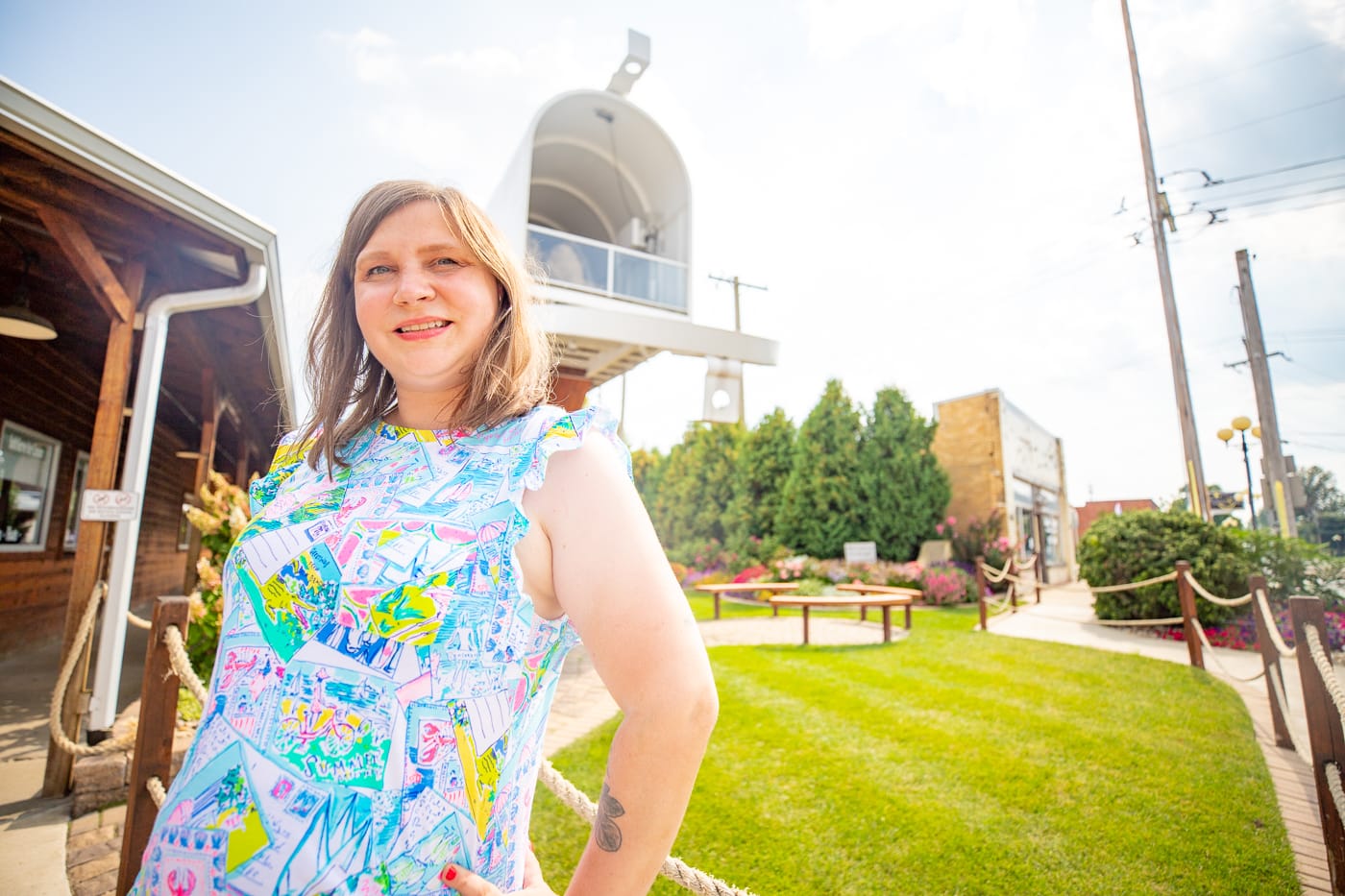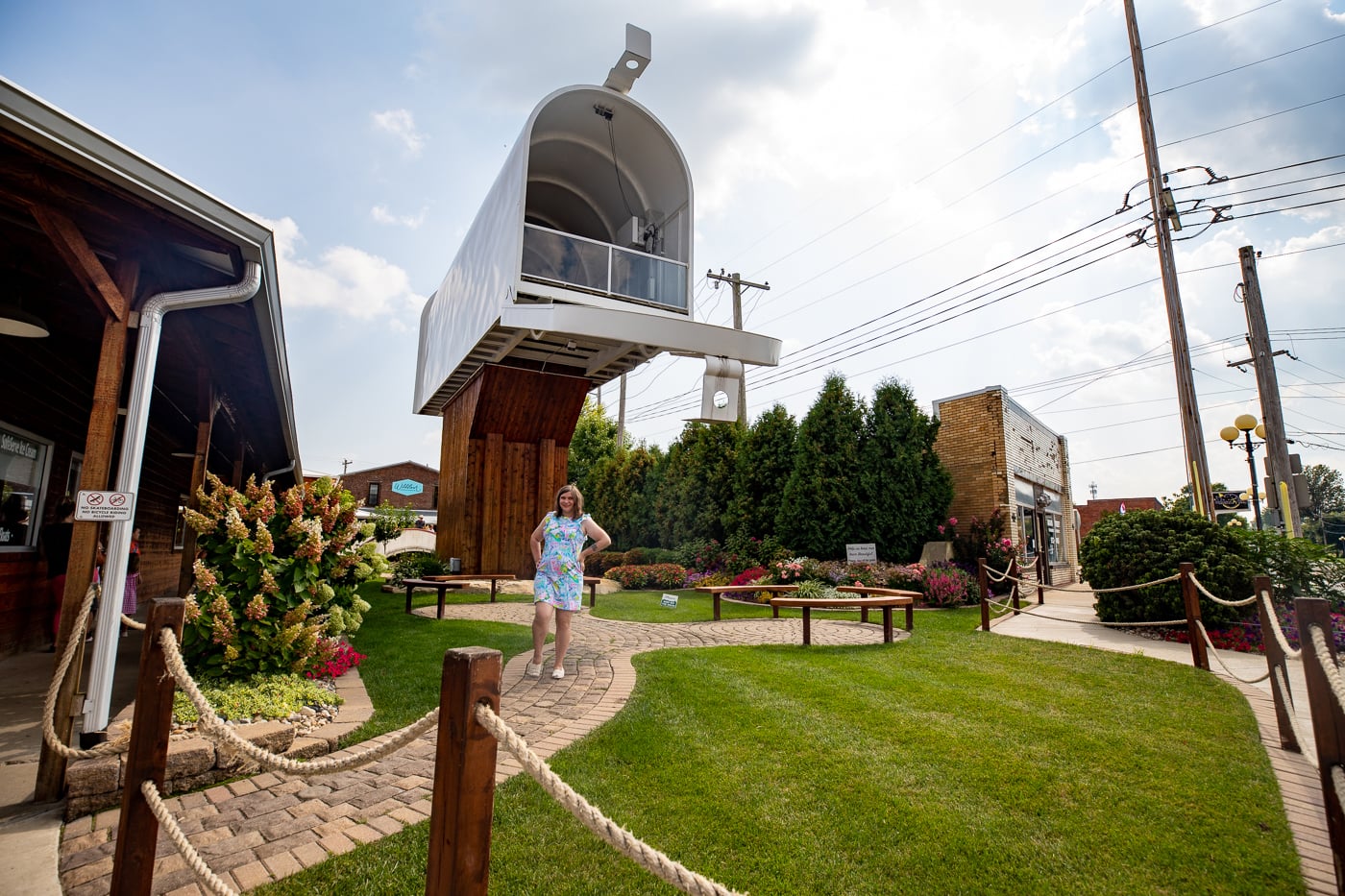 Spend the night in Casey! Find the best Casey Illinois Hotels and find out where to stay to see big things!
---
World's Largest Mailbox
Address: W Main St, Casey, IL
Cost: Free to See
Hours: Always Visible
---
Pin this Illinois roadside attraction: