Casey, Illinois is a small town known for its big things. The town is home to over thirty roadside attractions, including twelve record holding world's largest things! While you're in town, be sure to give this big thing a spin, literally! It's the Big Spinning Top.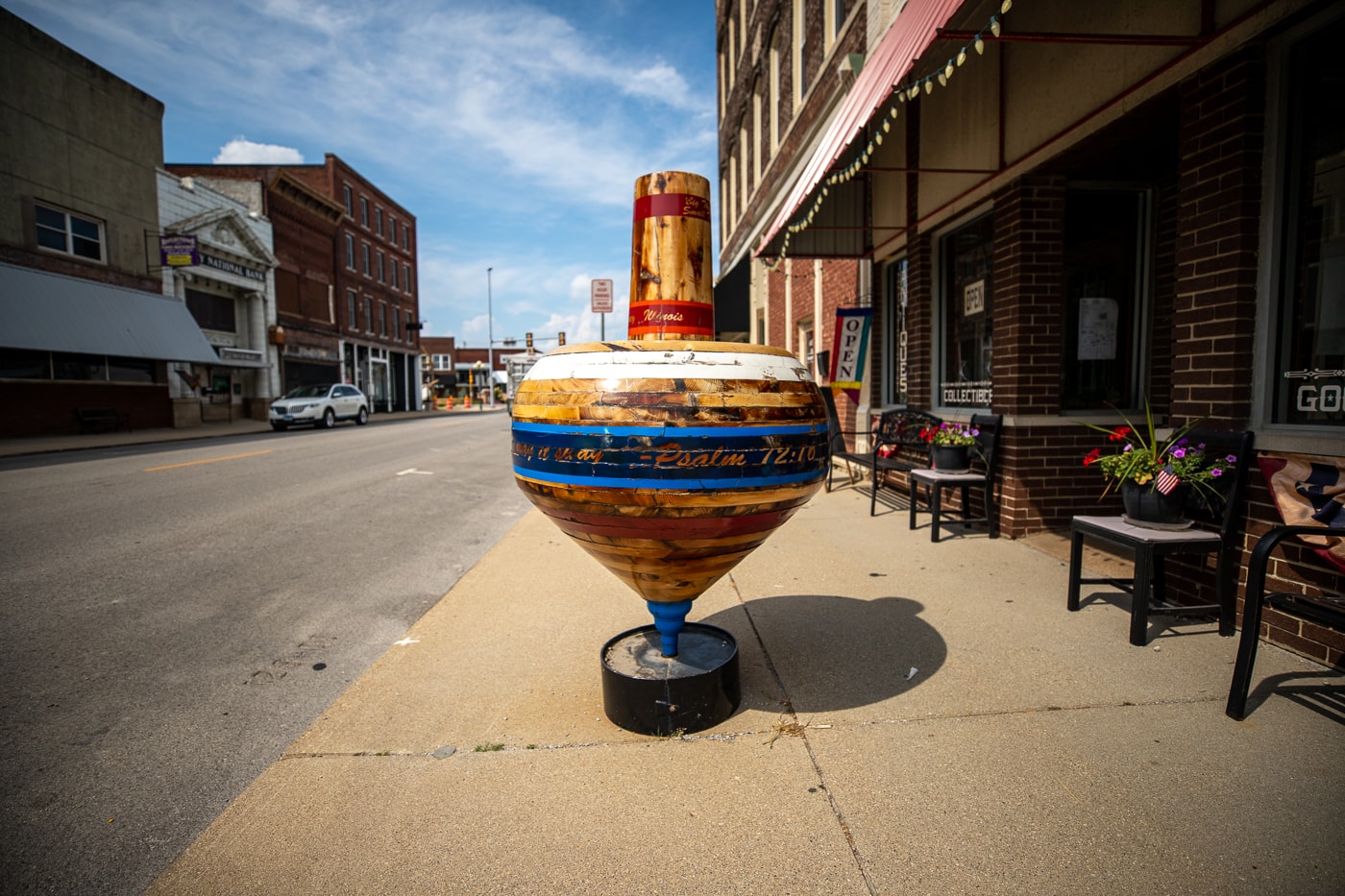 The big spinning top is made of wood and decorated with red, white, and blue stripes. Like most of the big things in Casey, it also is printed with a bible verse, this one from Psalm 72:16: "May grain abound throughout the land; on the tops of the hills may they sway."
The best part of this oversized toy? It actually spins!
Visit this big thing on Central Avenue in front of Deborah's Attic and just down the block from the World's Largest Swizzle Spoon, big mousetrap, and World's Largest Golf Club.
Want more local roadside attractions? Find everything to see in Casey, Illinois's Big Things in a Small Town.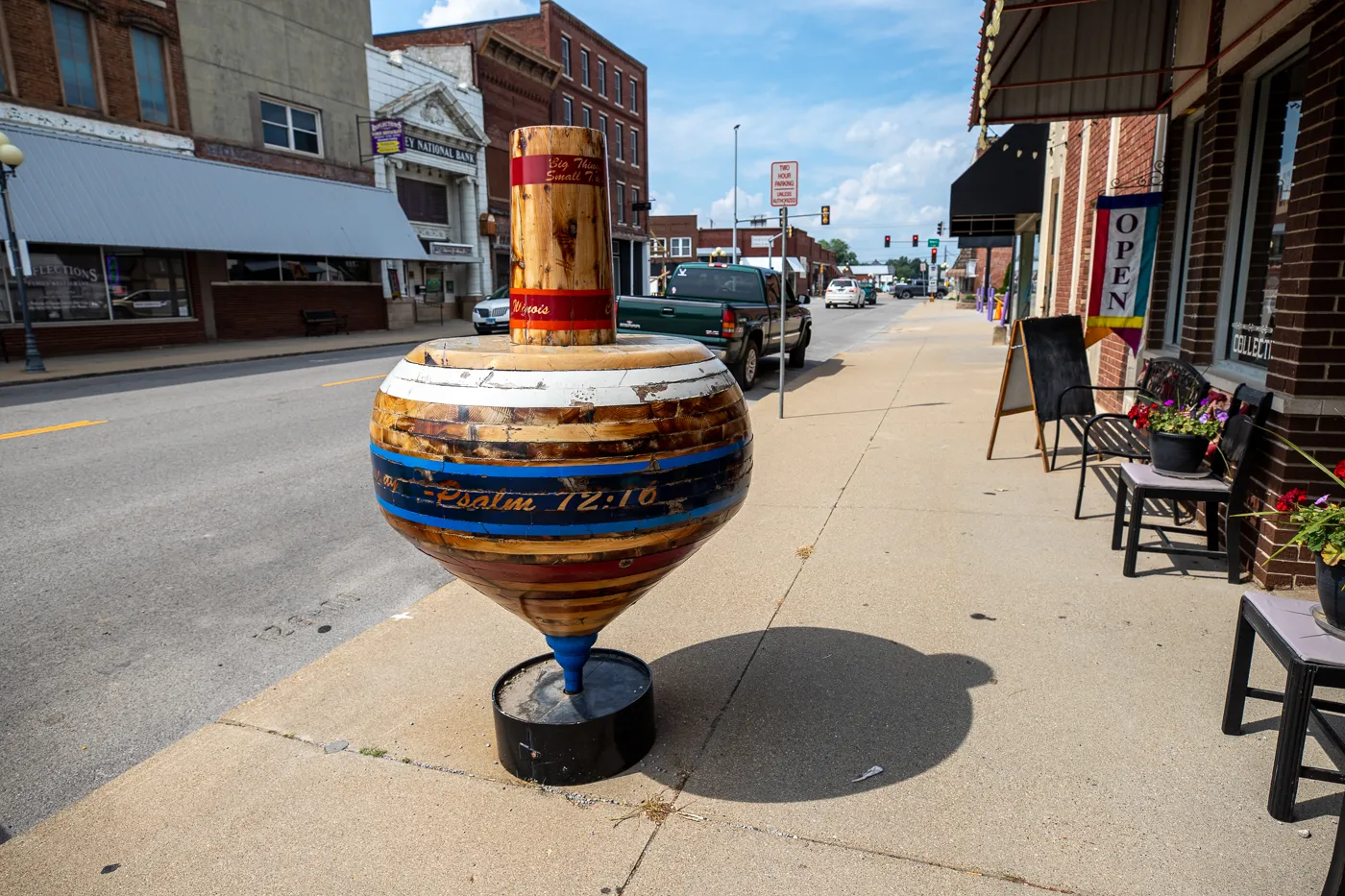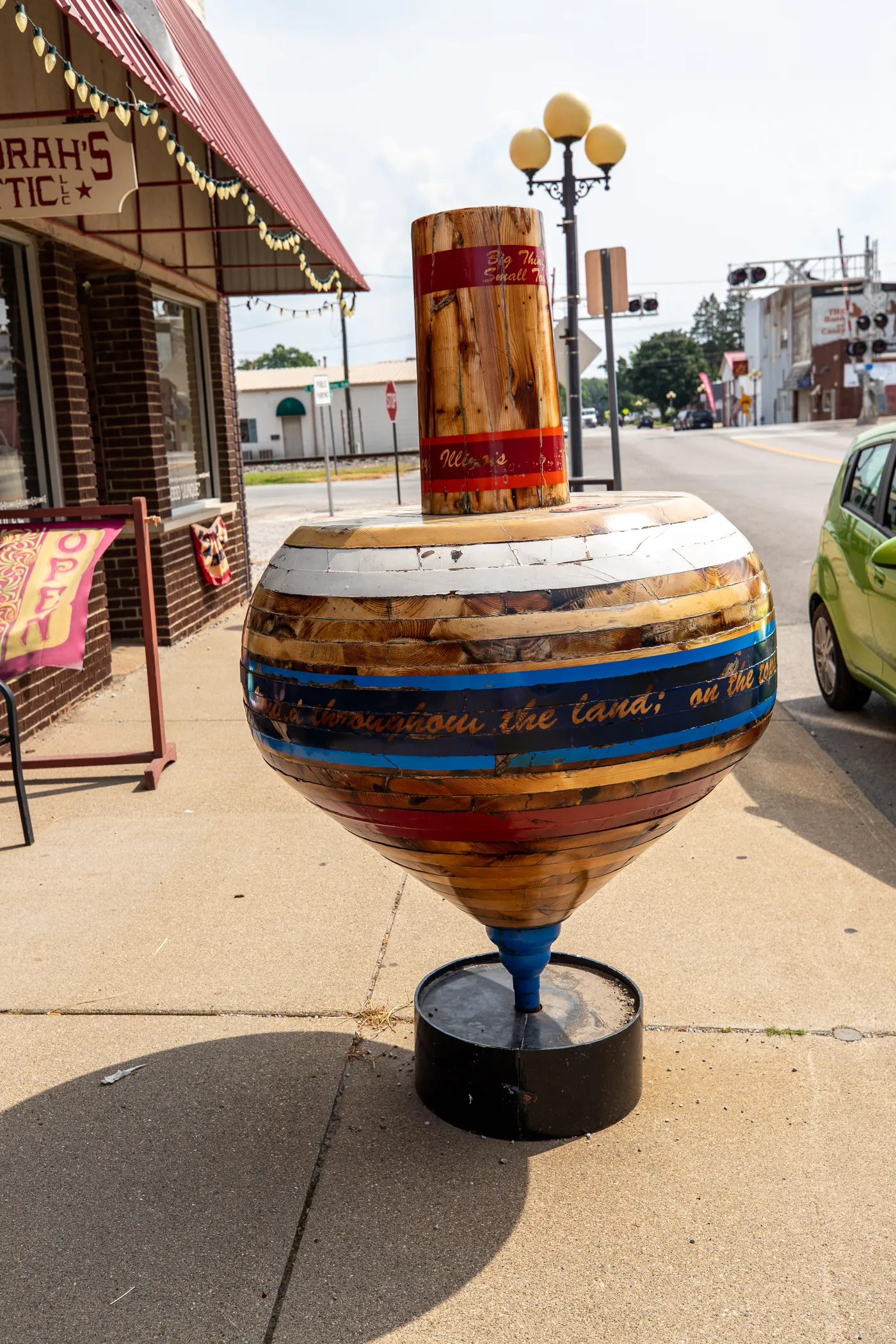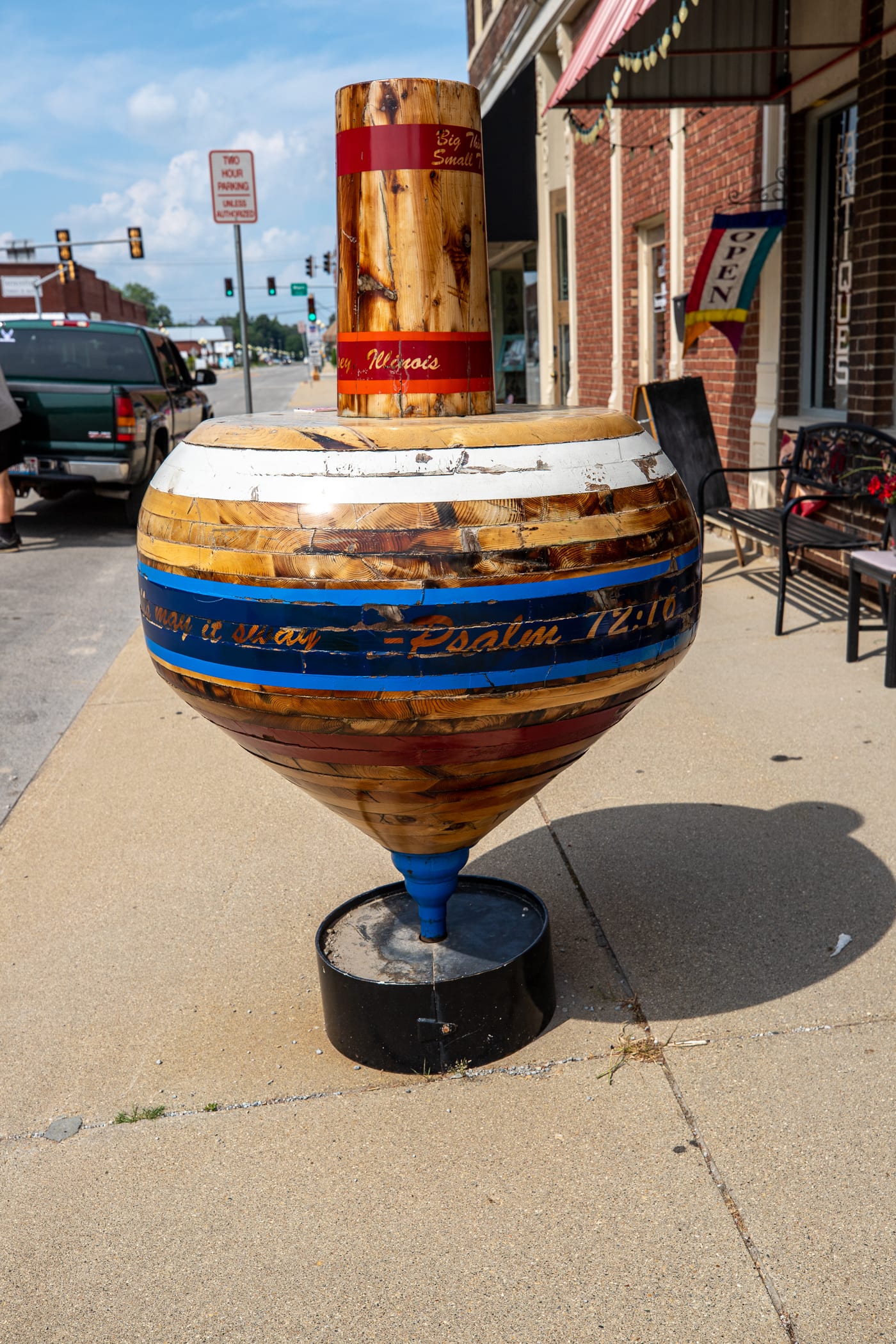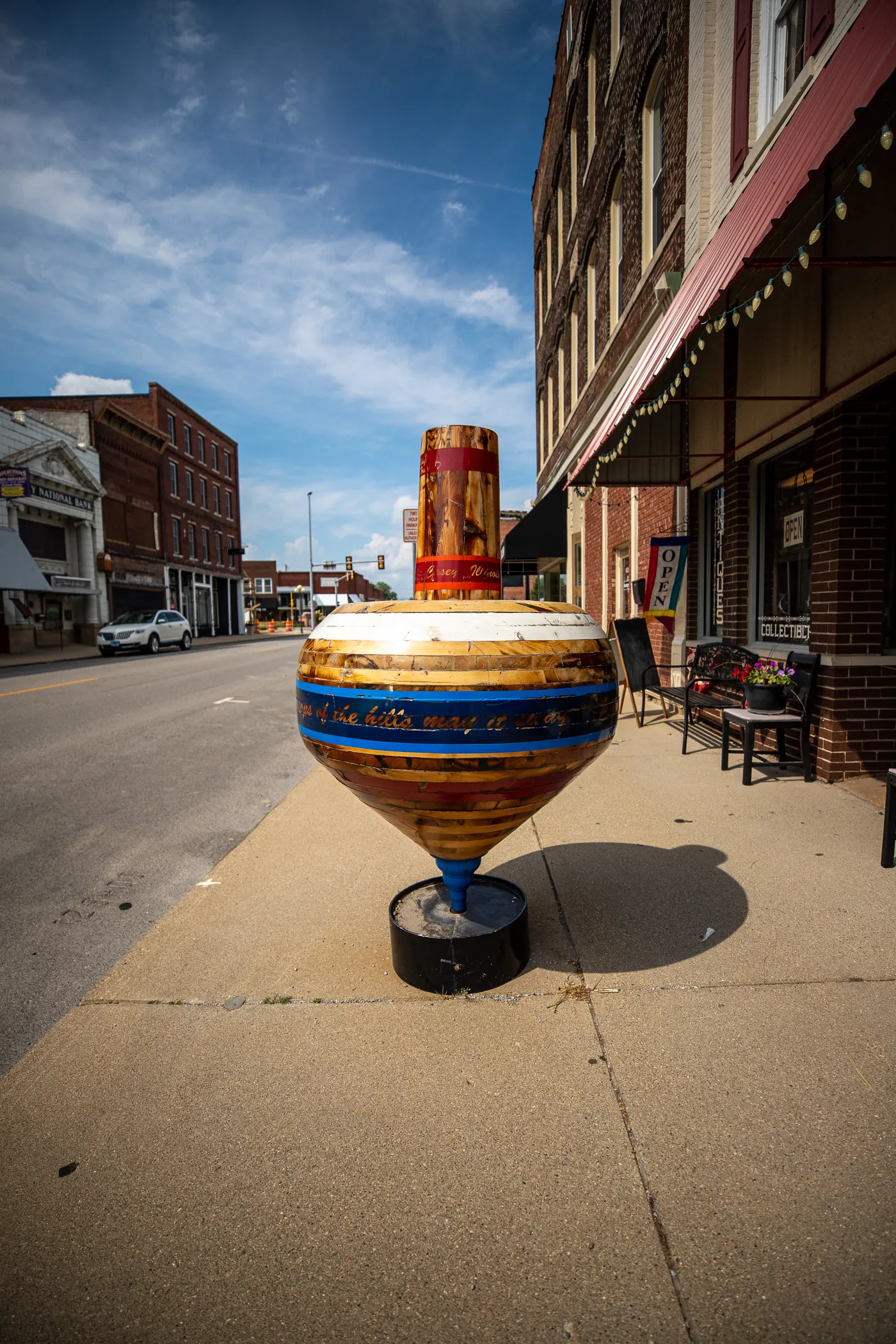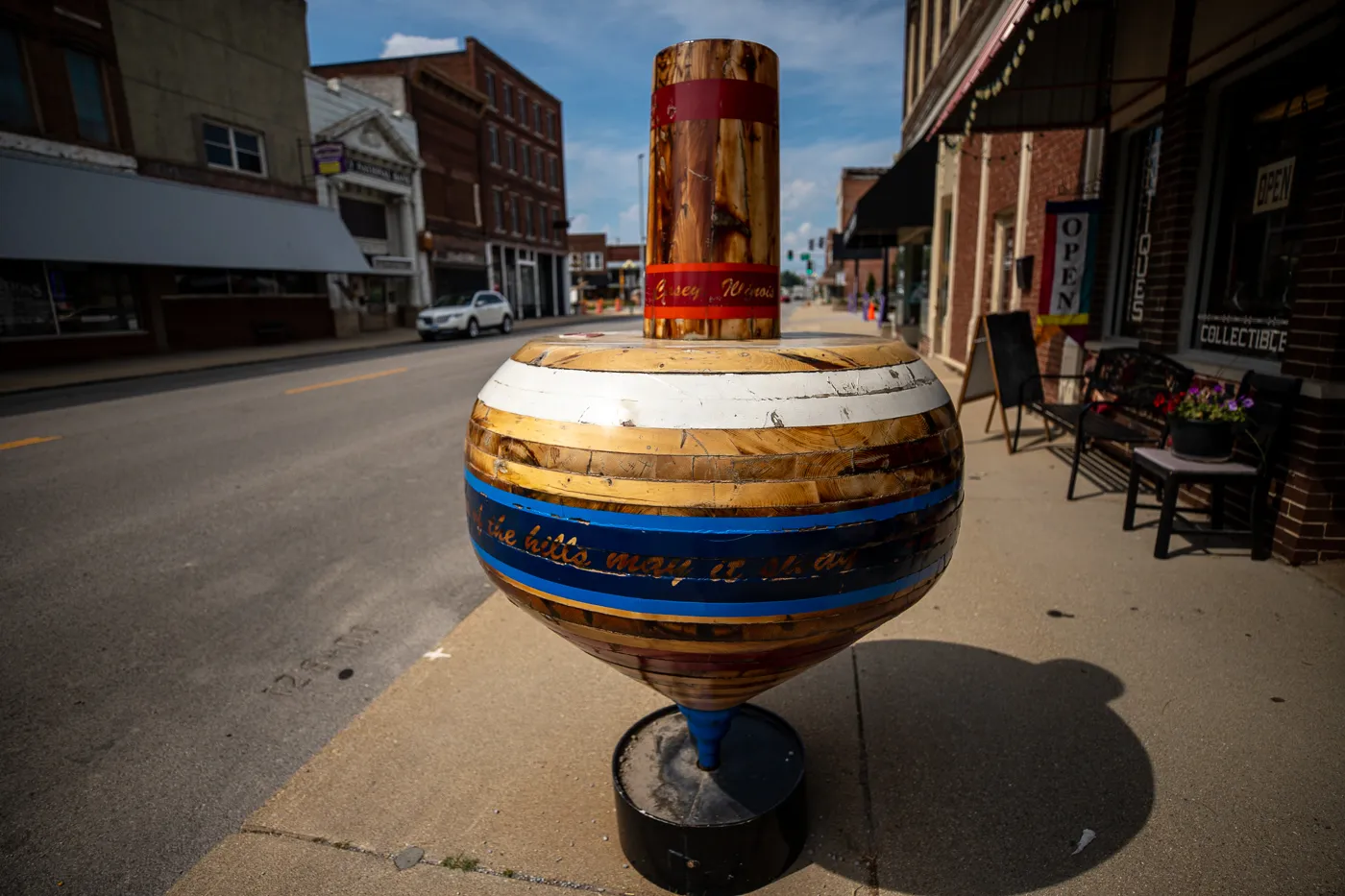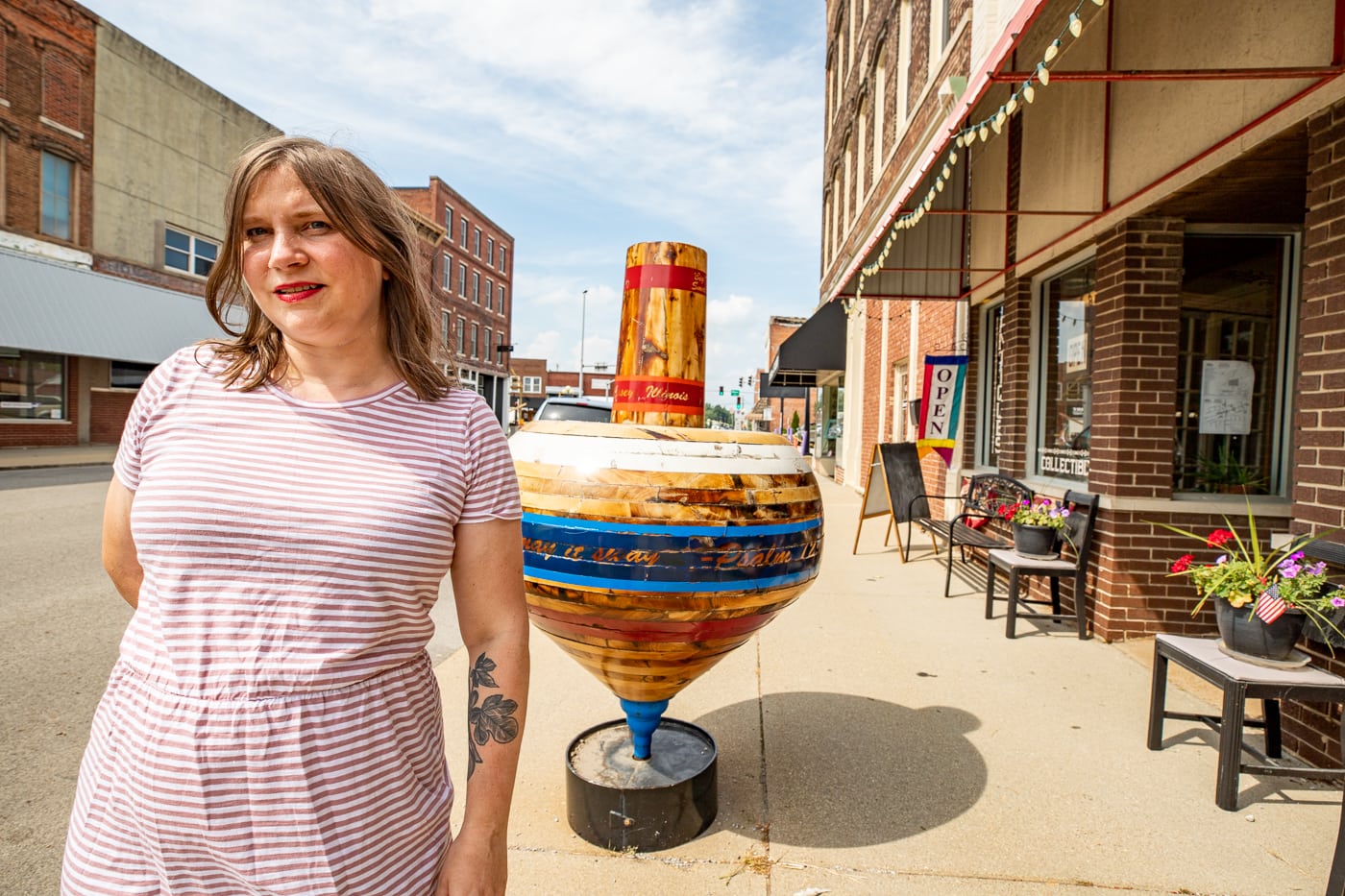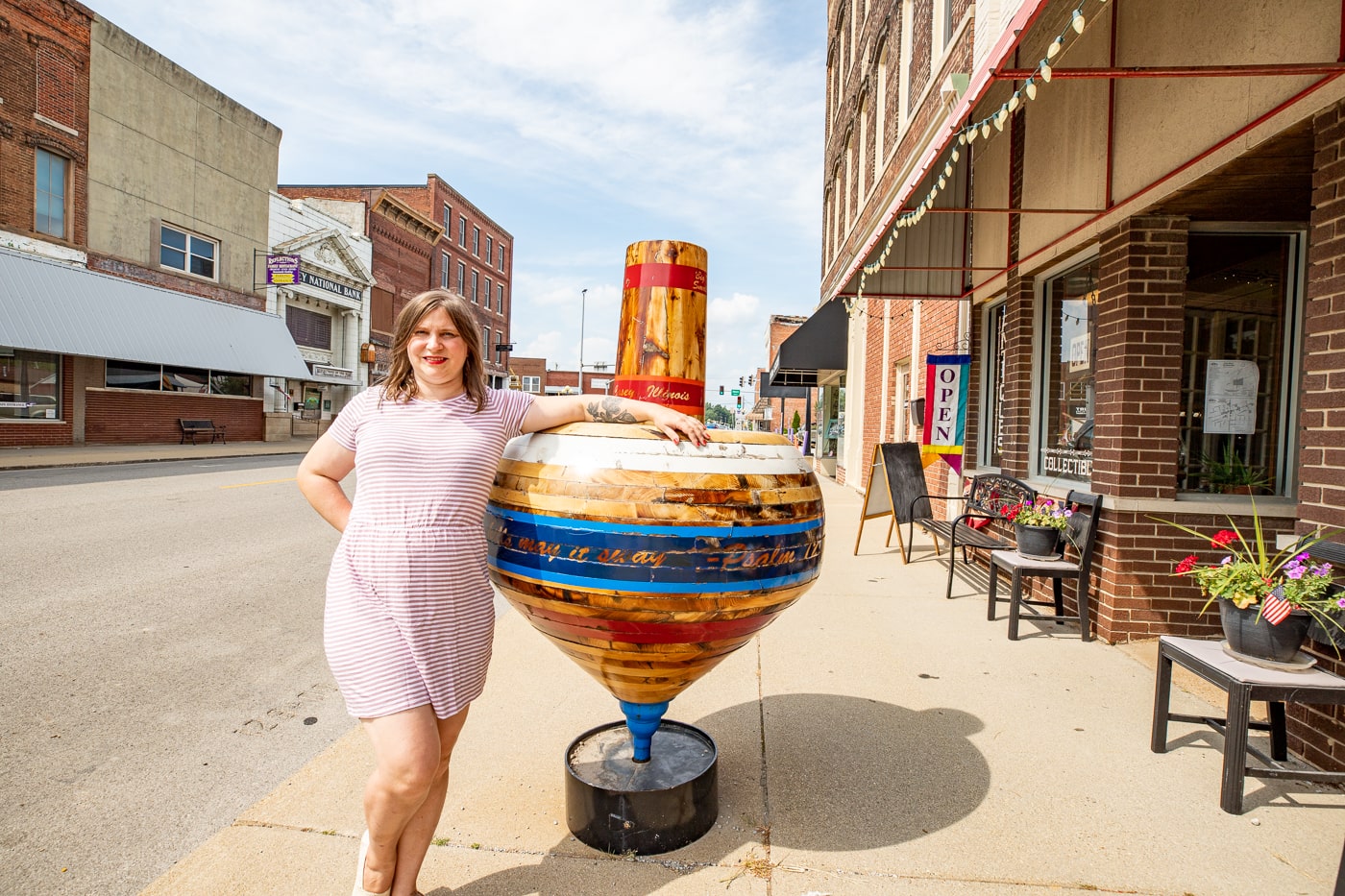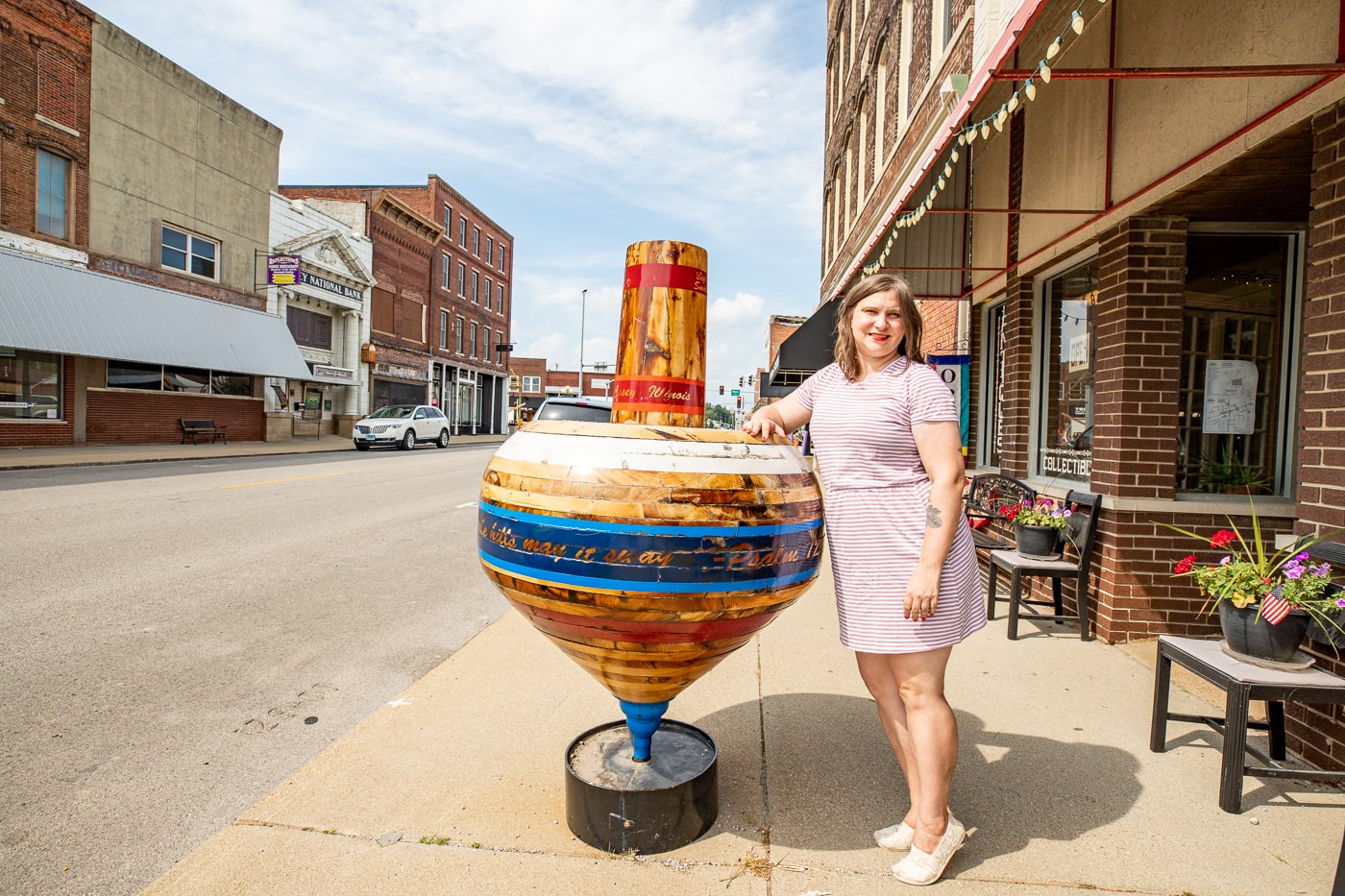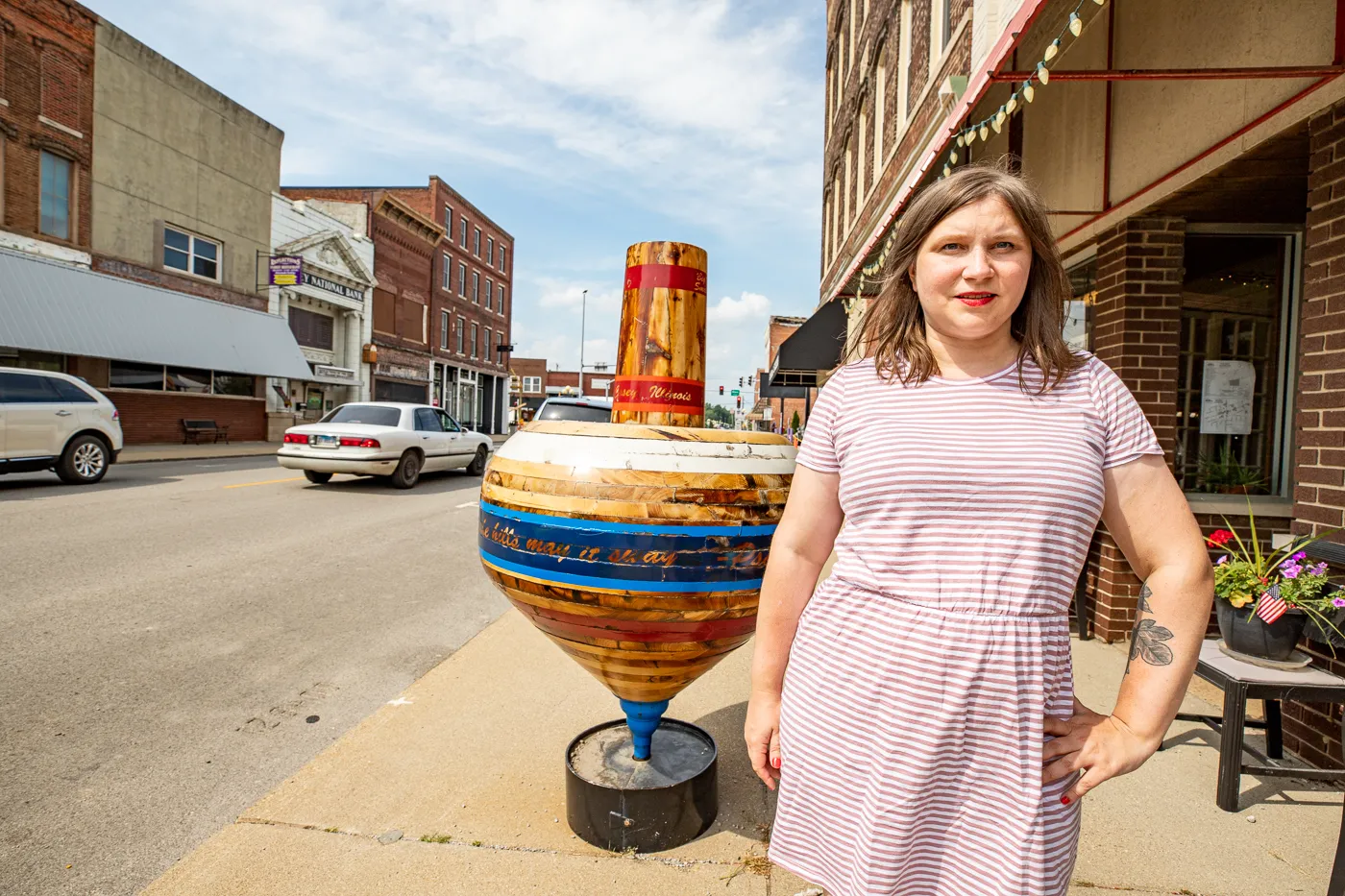 Spend the night in Casey! Find the best Casey Illinois Hotels and find out where to stay to see big things!
---
Big Spinning Top
Address: 18 South Central Avenue, Casey, IL 62420
Hours: Always visible
Cost: Free to See
---
Pin this Illinois roadside attraction: