What's the dillo with this Texas roadside attraction? It's Barbadilla: the Giant Armadillo in Buffalo Gap, Texas.
Barbadilla is a 30-foot-long metal armadillo sculpture that has stood outside Perini Ranch Steakhouse since 2009. Designed by sculptor Joe Barrington of Red Star Studio in Throckmorton, Texas, Barbadilla is a much-loved attraction that beckons road trippers to stop for a selfie, and a steak. It's so loved it was even named one of "Texas's Biggest, Strangest, and, Yes, Most Venomous Roadside Attractions" by Texas Monthly.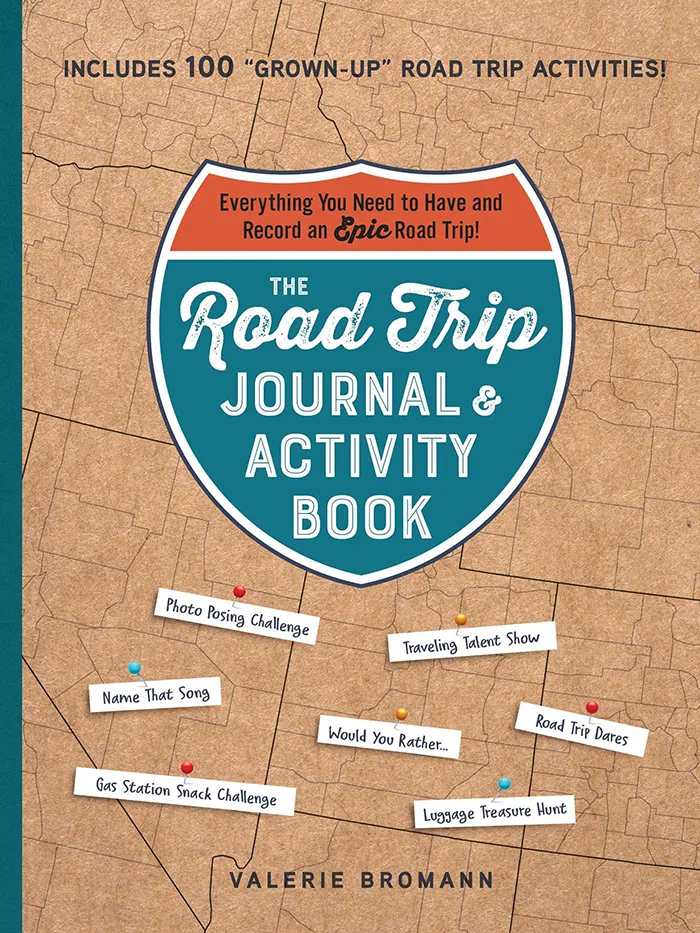 The Road Trip Journal & Activity Book
Everything You Need to Have and Record an Epic Road Trip!
Enjoy fun games and challenges to pass the time on your next road trip and have a keepsake to look back on for years to come with this entertaining must-have for your next vacation.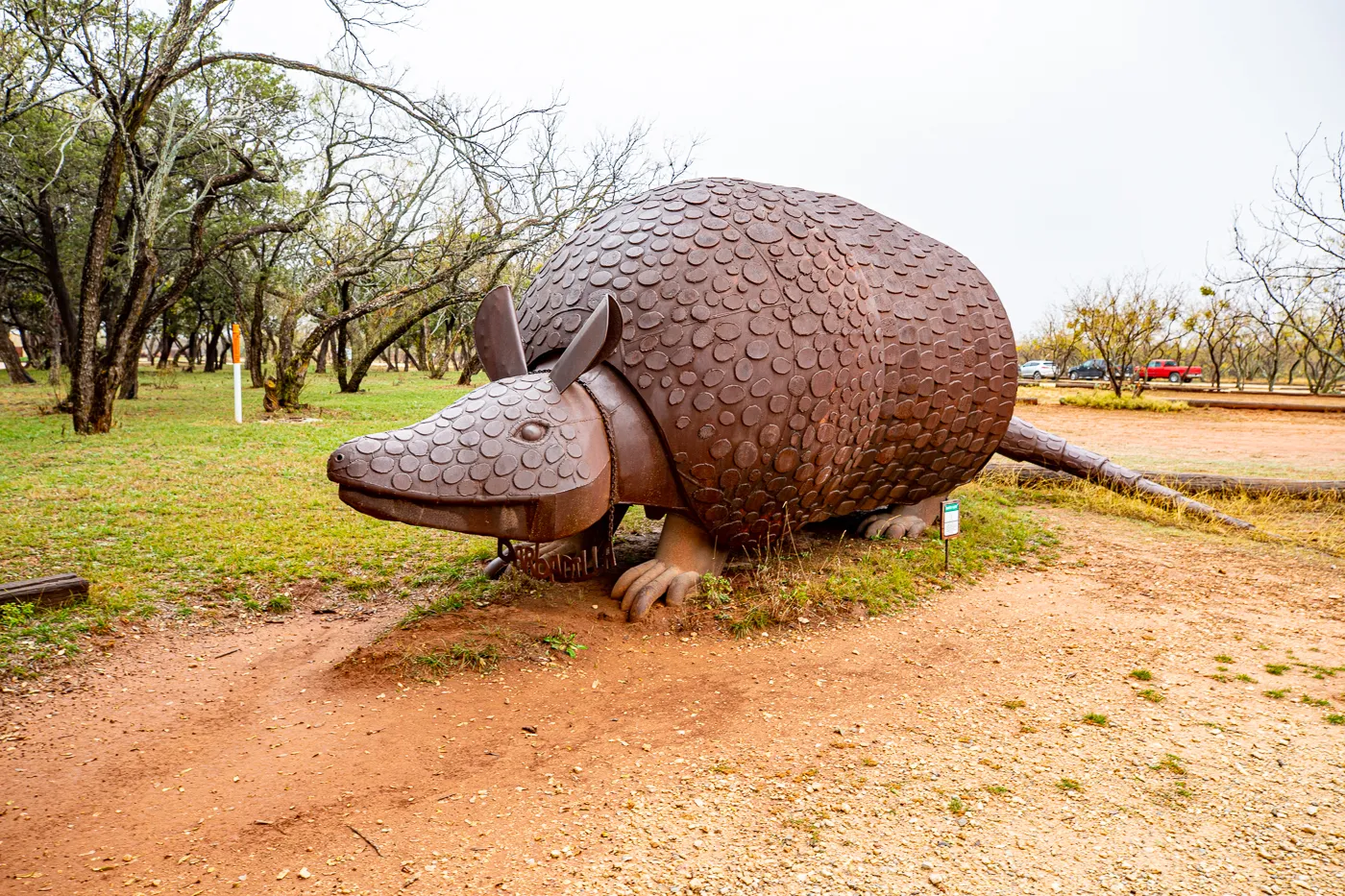 Is this roadside attraction the world's largest armadillo? Not quite. There is a 48-foot long armadillo sculpture in Granbury, Texas, nicknamed Killer. That big armadillo, created by Marc Rankin, was once awarded the world's largest distinction from Guinness World Records. The roadside attraction was on display at a Six Flags Best of Texas exhibit then moved to Fall Creek Farms. Nowadays, Killer lives on private property not accessible to road trippers.
So, while Barbadilla might not be the world's largest armadillo, she might just be the world's largest public armadillo. And that is good enough for me.
Photos of Barbadilla, the Giant Armadillo in Buffalo Gap, Texas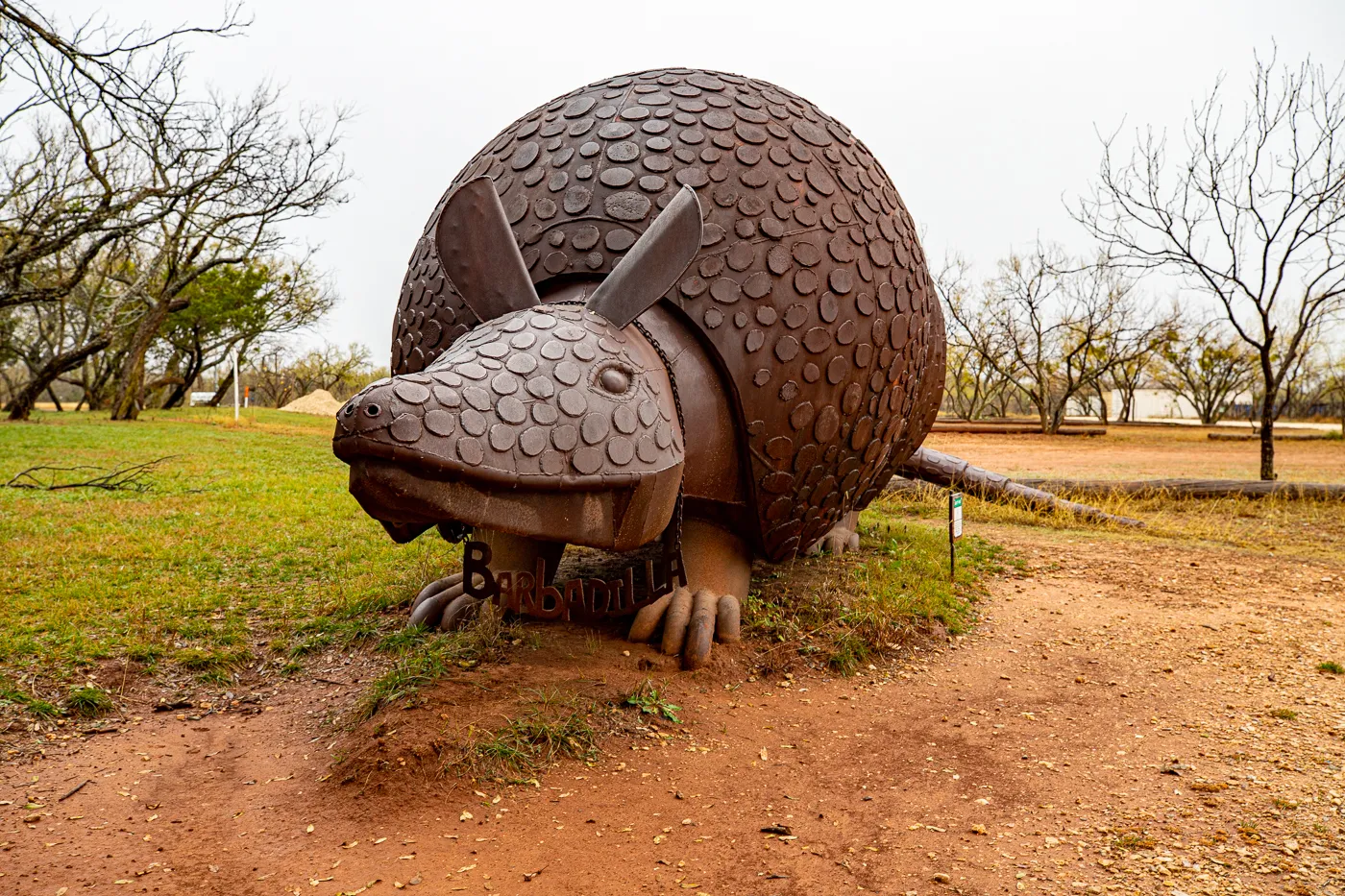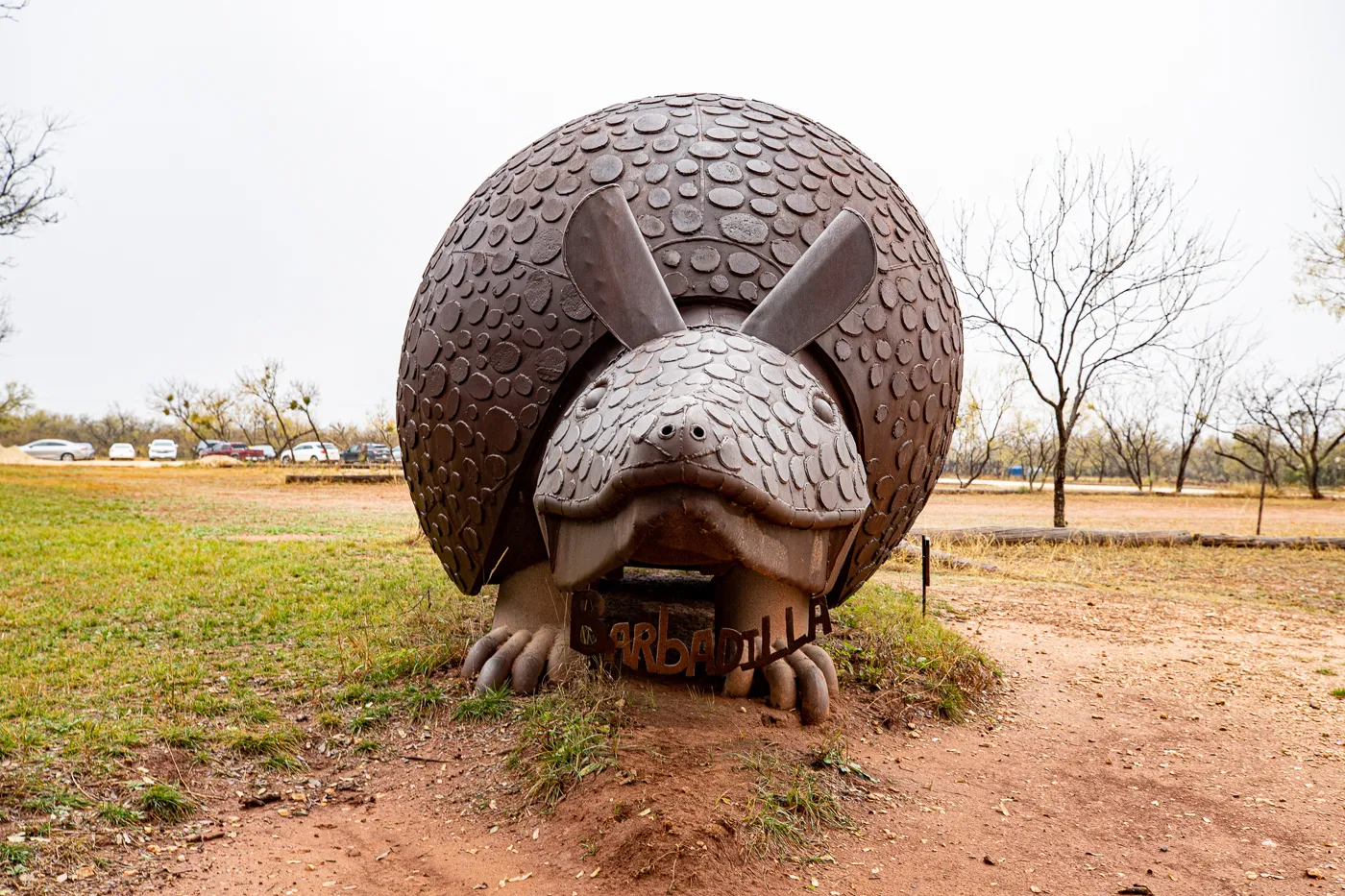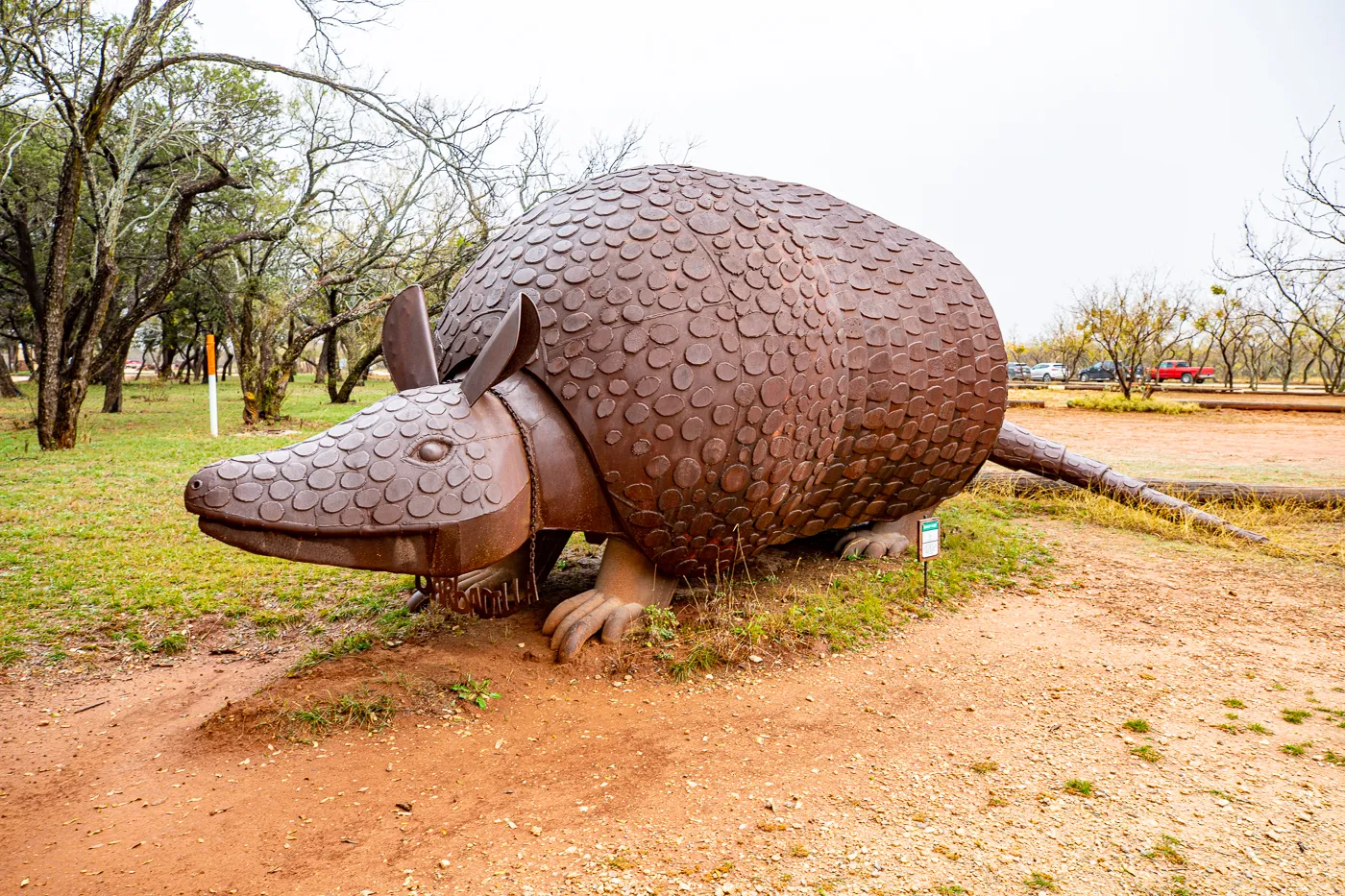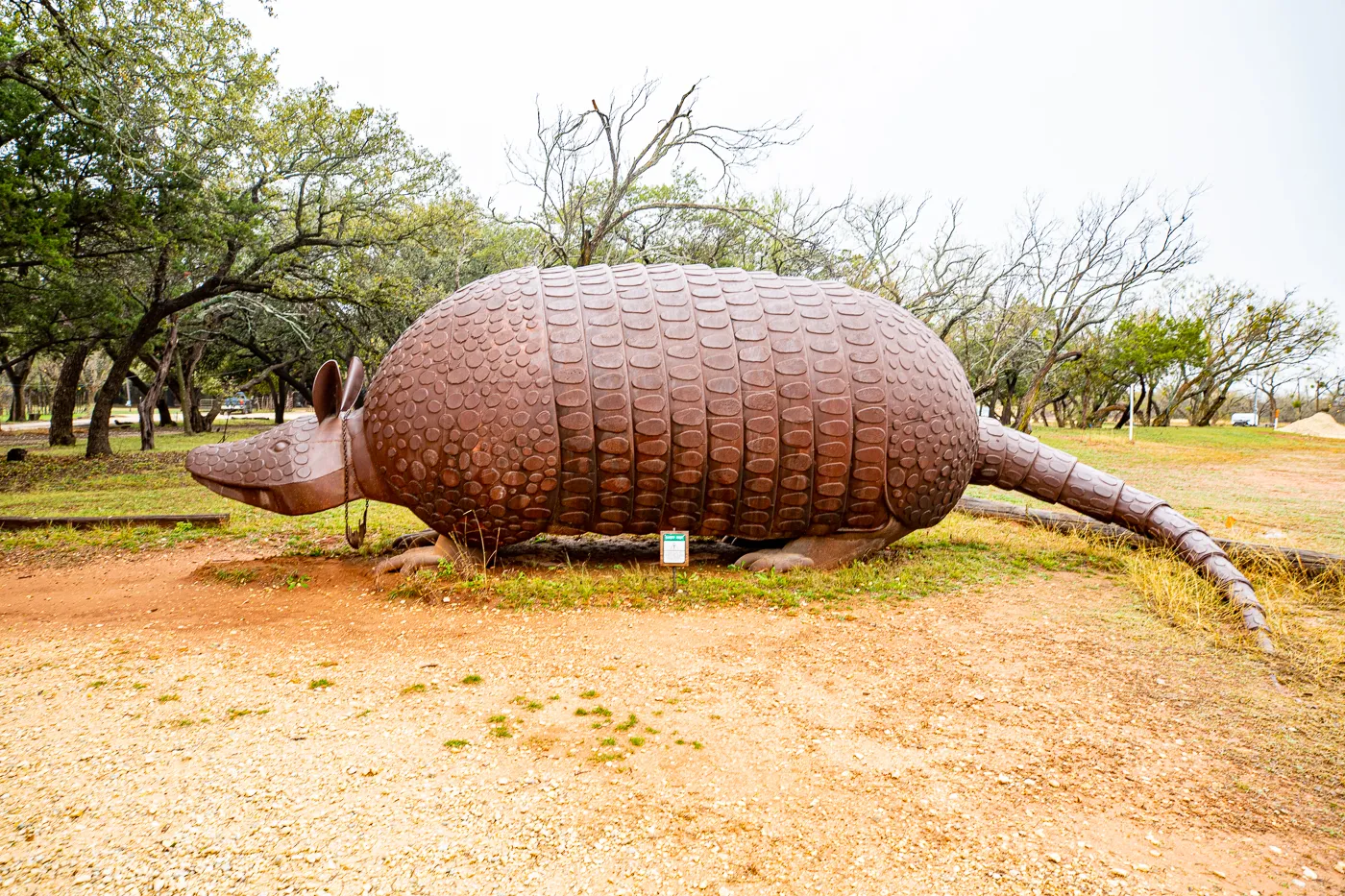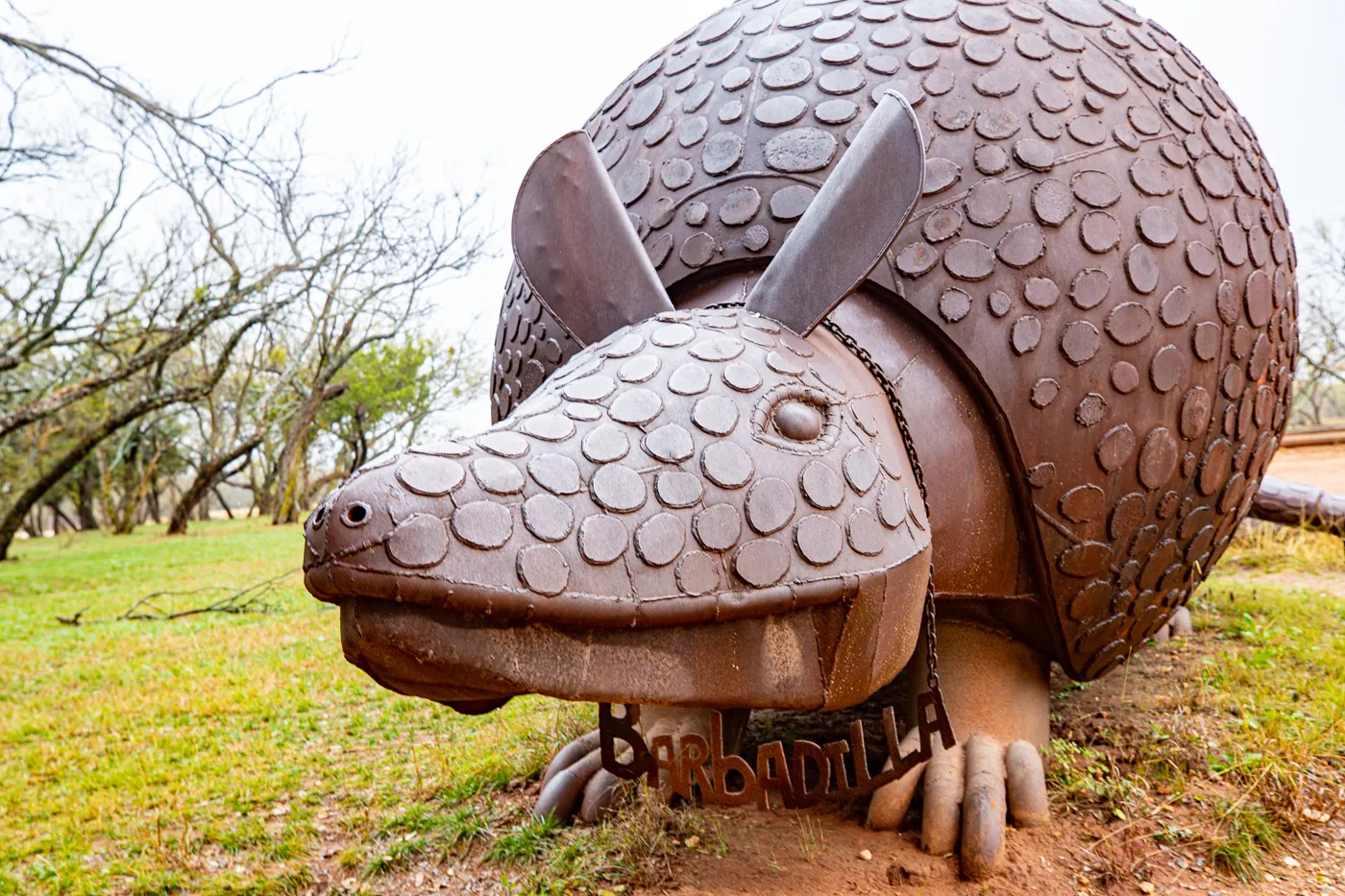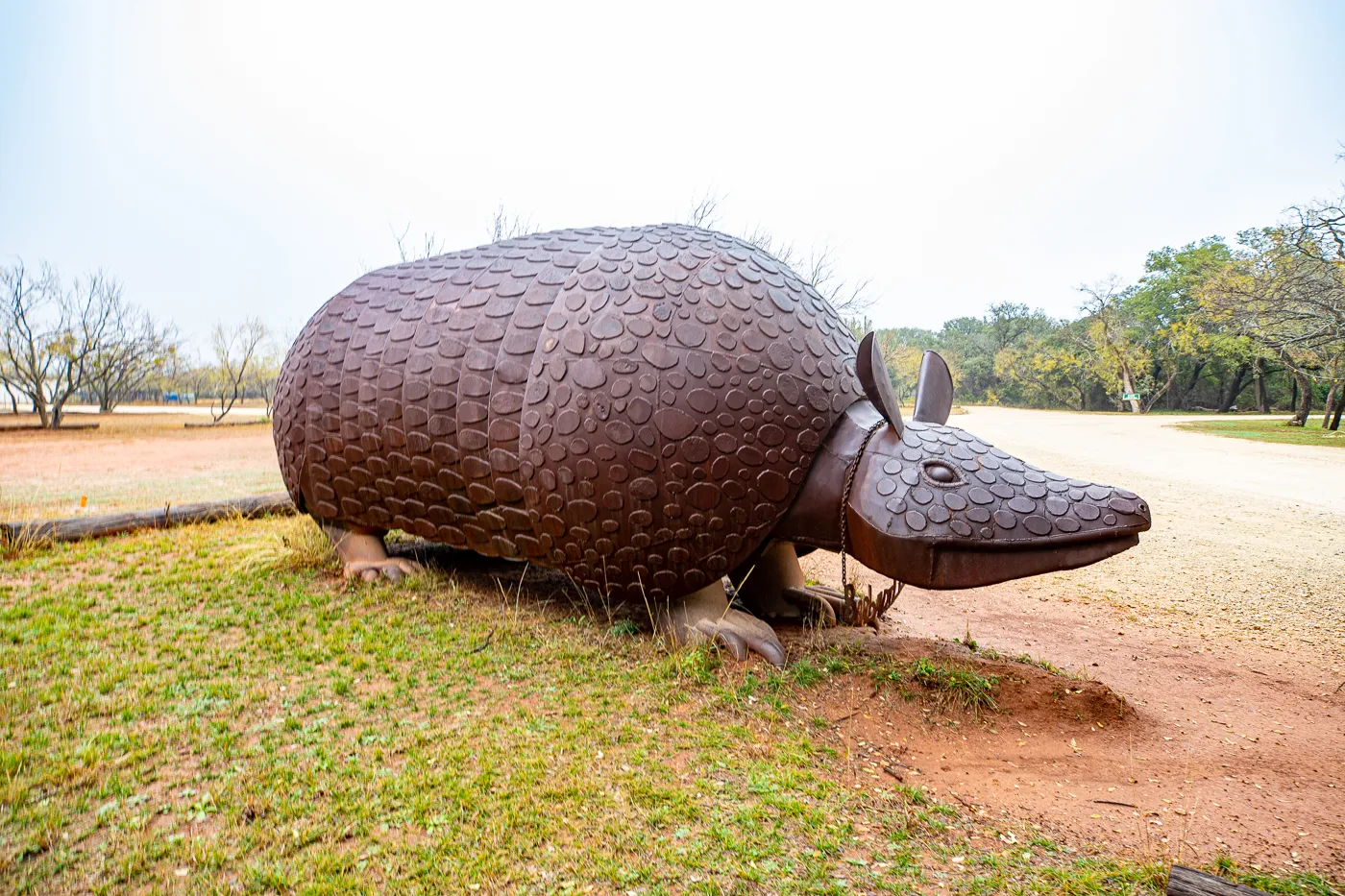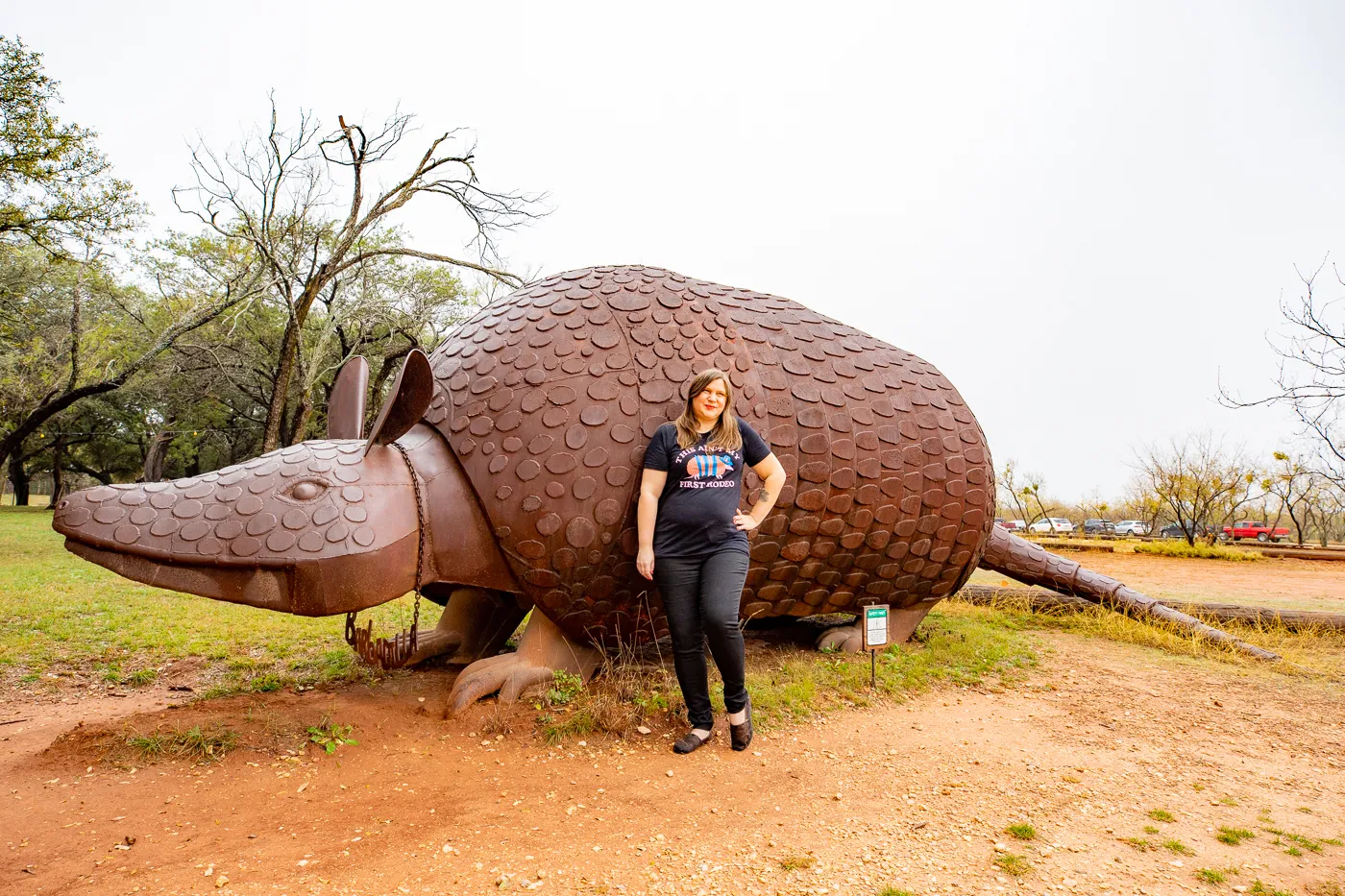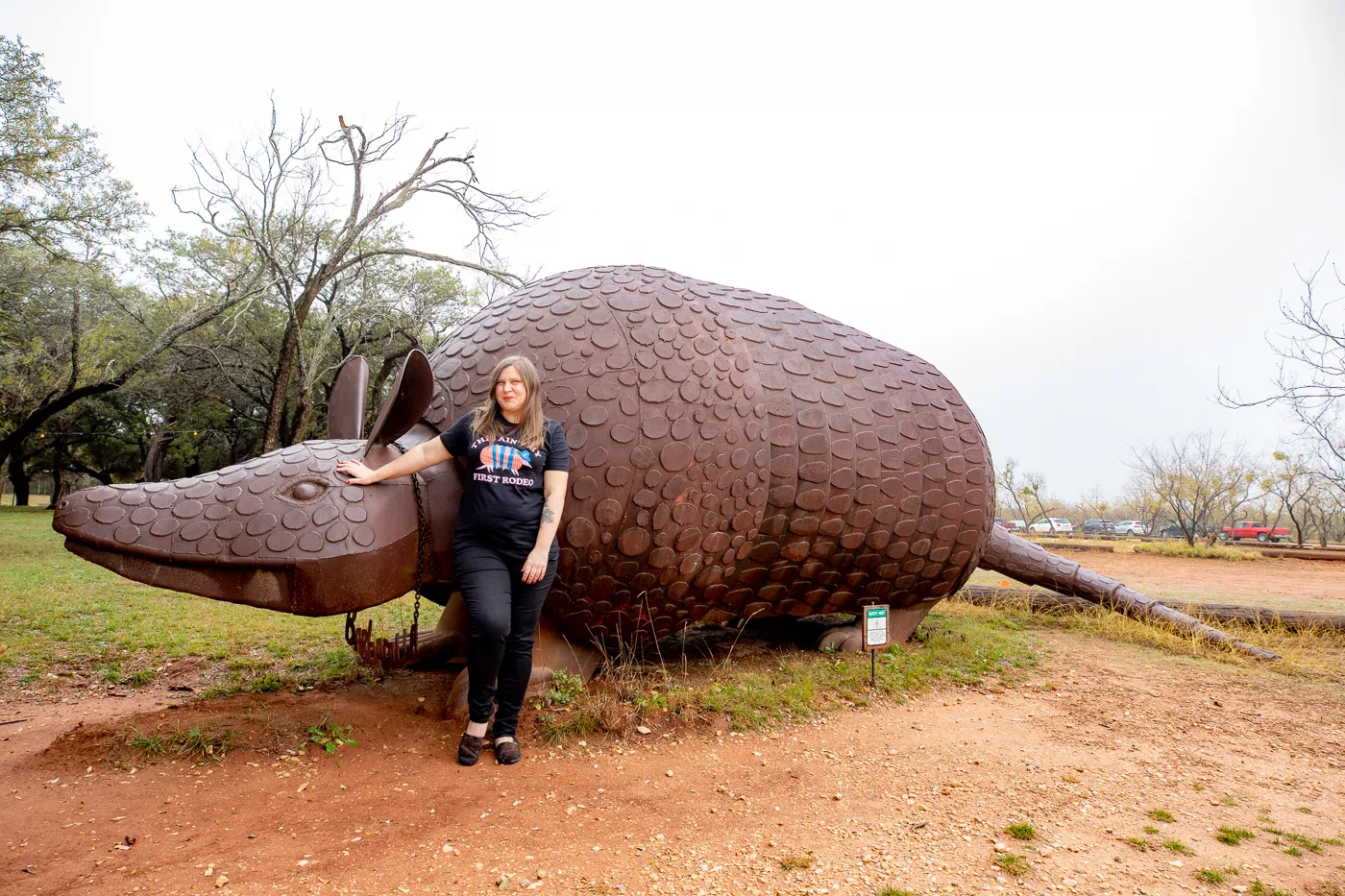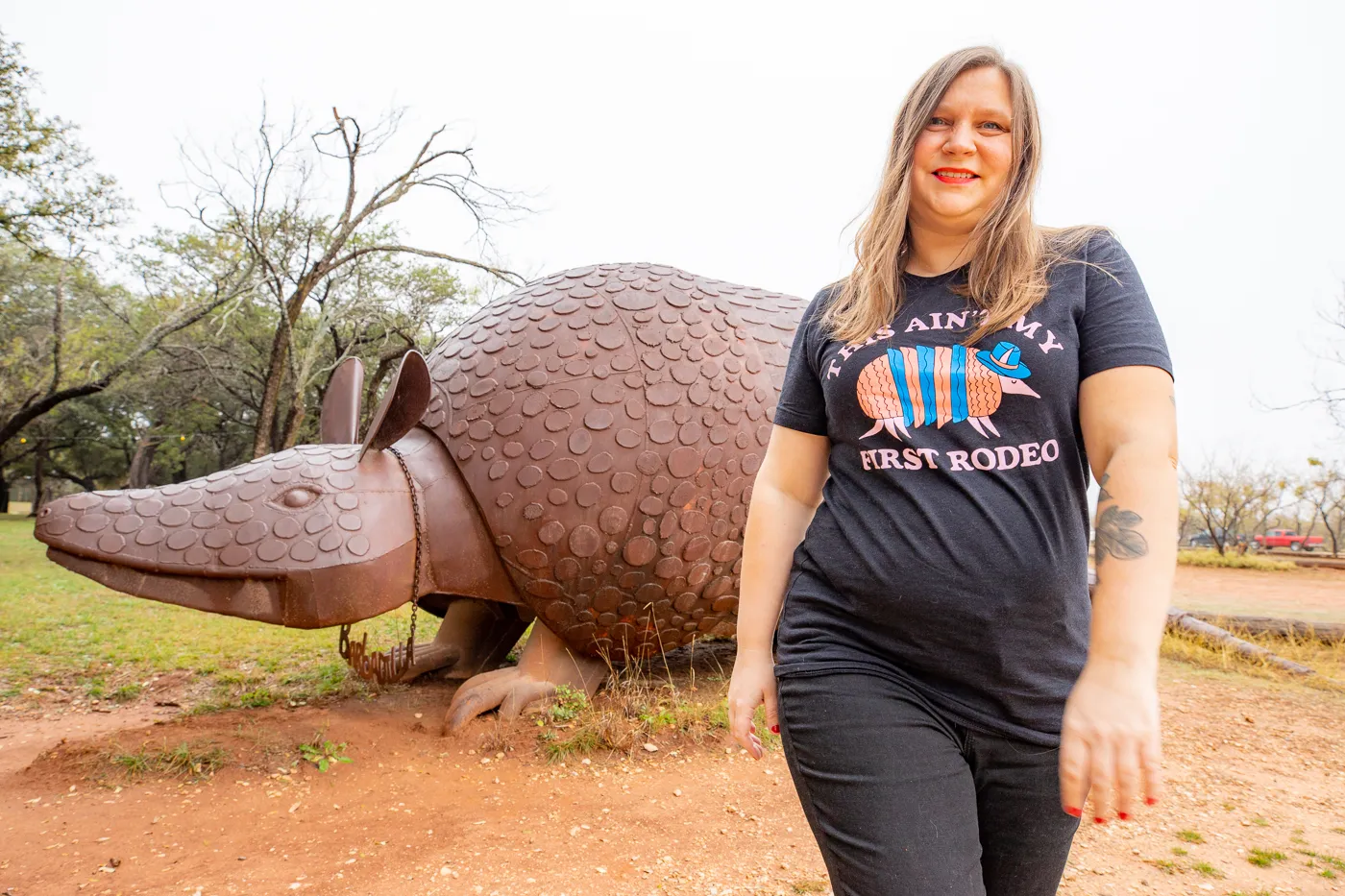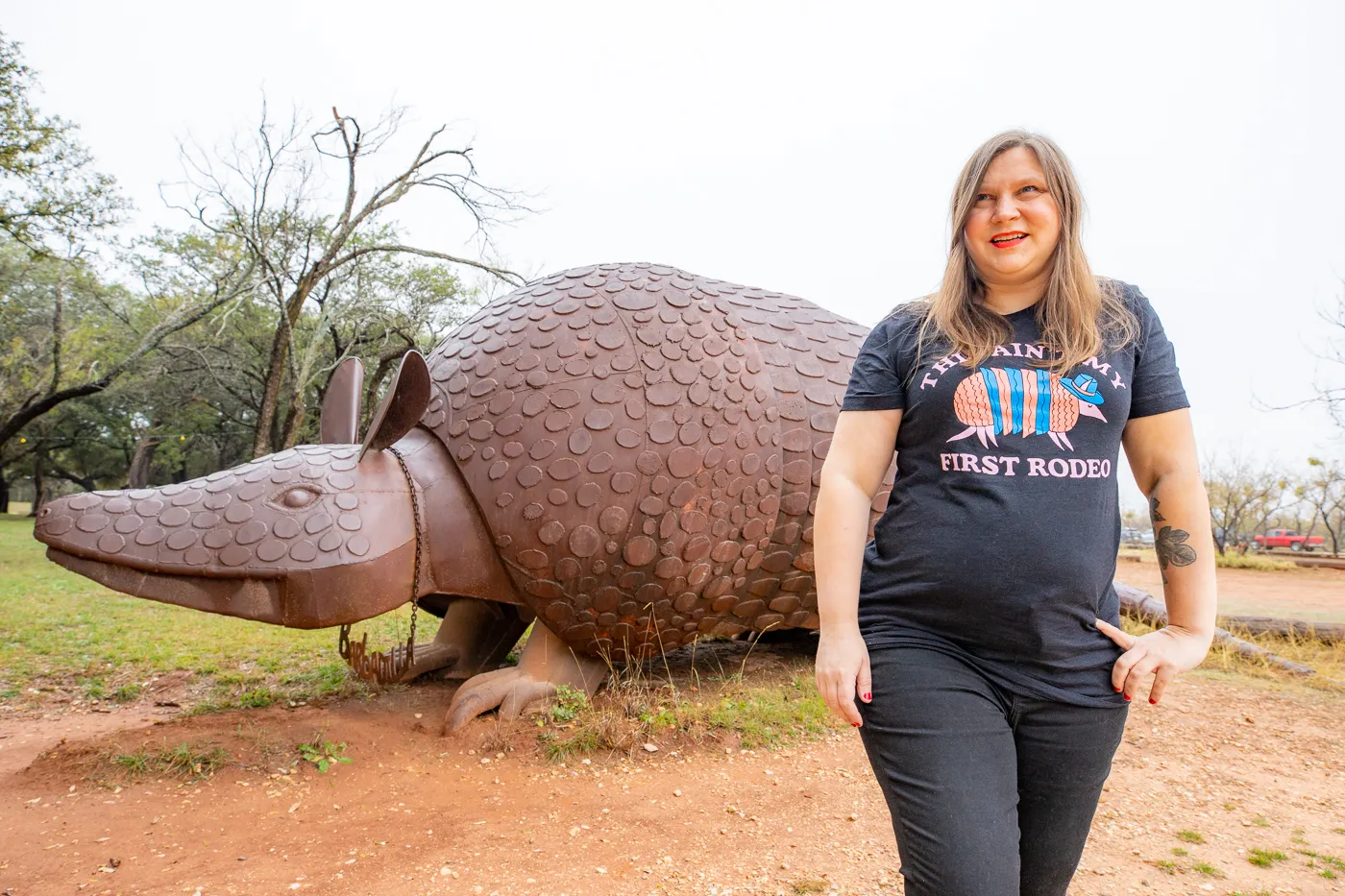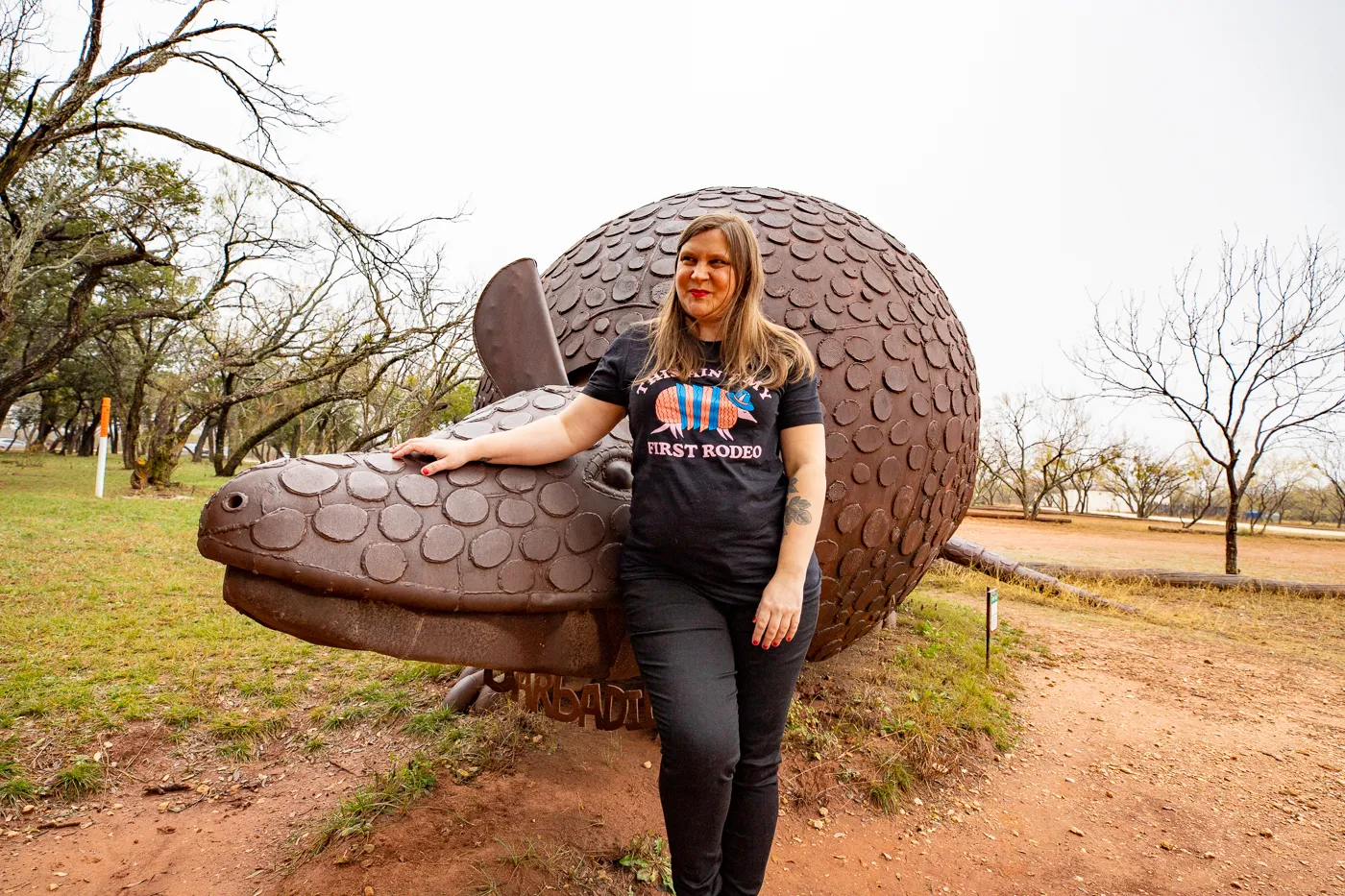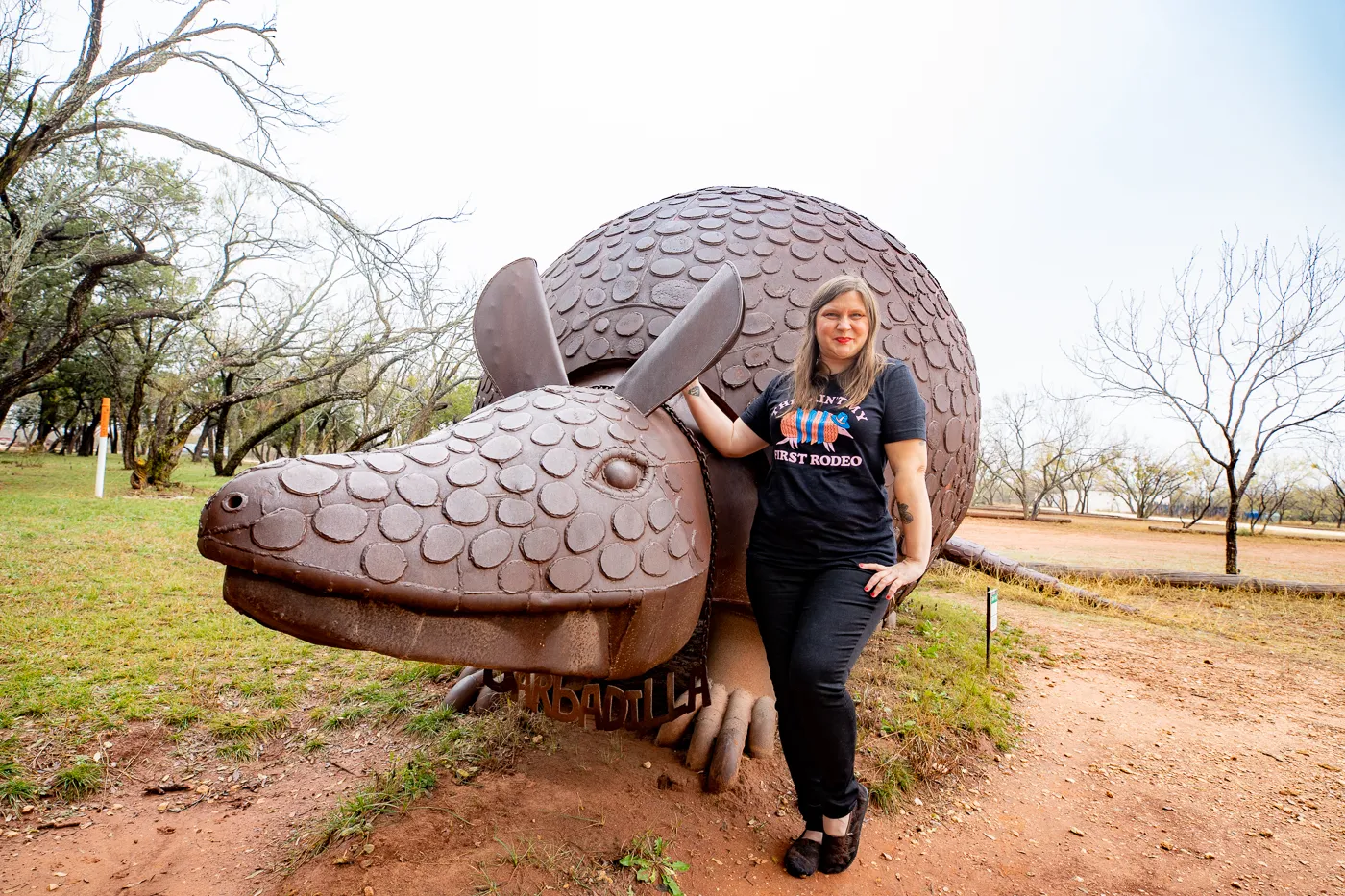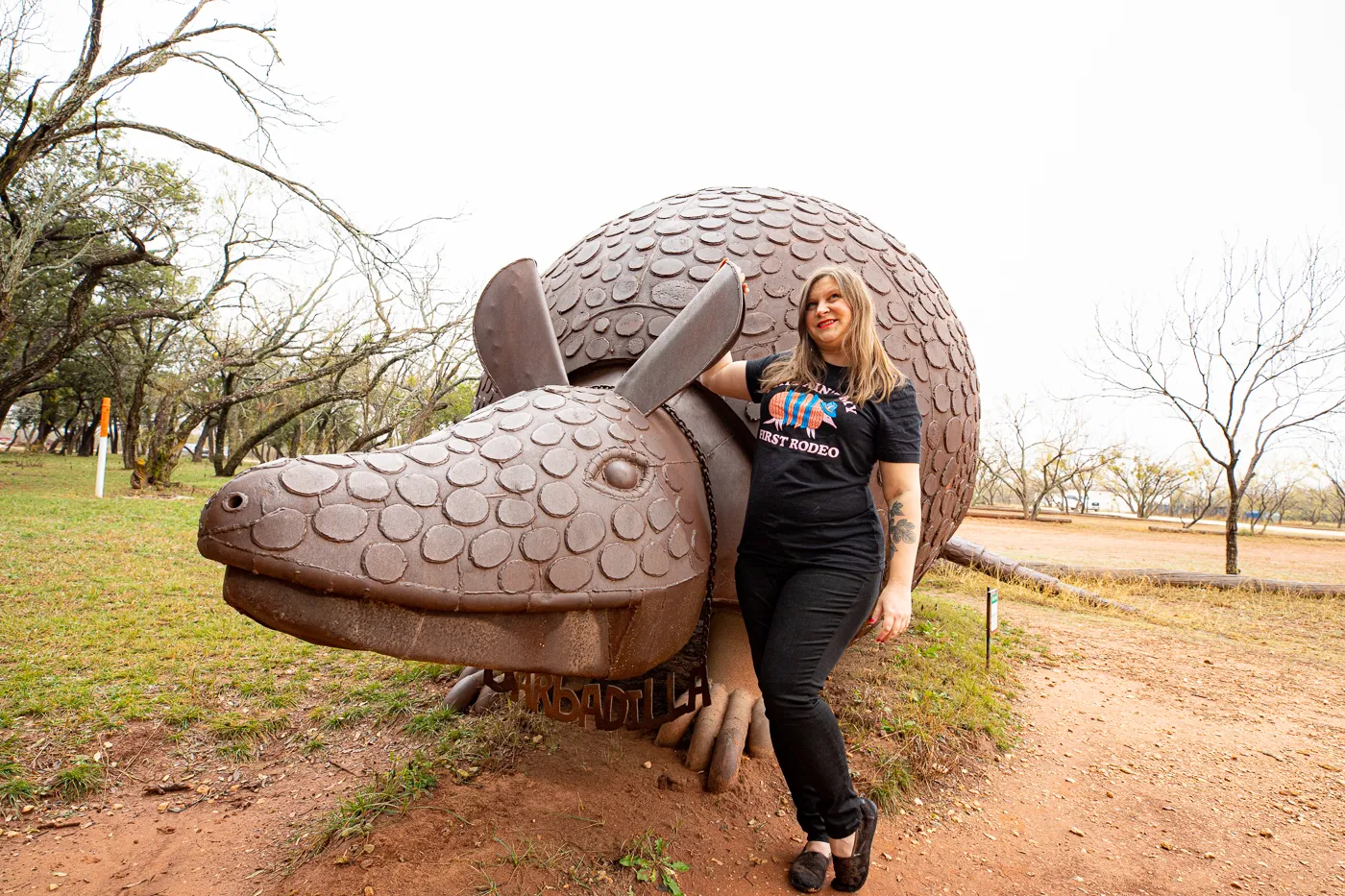 Buffalo Gap is not too far from Abilene, Texas. So if you're taking a road trip in the area and looking for some of the best roadside attractions in Texas, be sure to head that way to check out Dr. Seuss Park (Everman Park) and all the other storybook statues in the Storybook Capital of America.
Barbadilla: the Giant Armadillo
Address: Perini Ranch Steakhouse, 3002 FM 89, Buffalo Gap, TX 79508
Cost: Free to See
Hours: Always Visible
Pin this Texas Roadside Attraction: