This roadside attraction takes a pizza my heart. It's the big pizza slicer at Greathouse of Pizza in Casey, Illinois.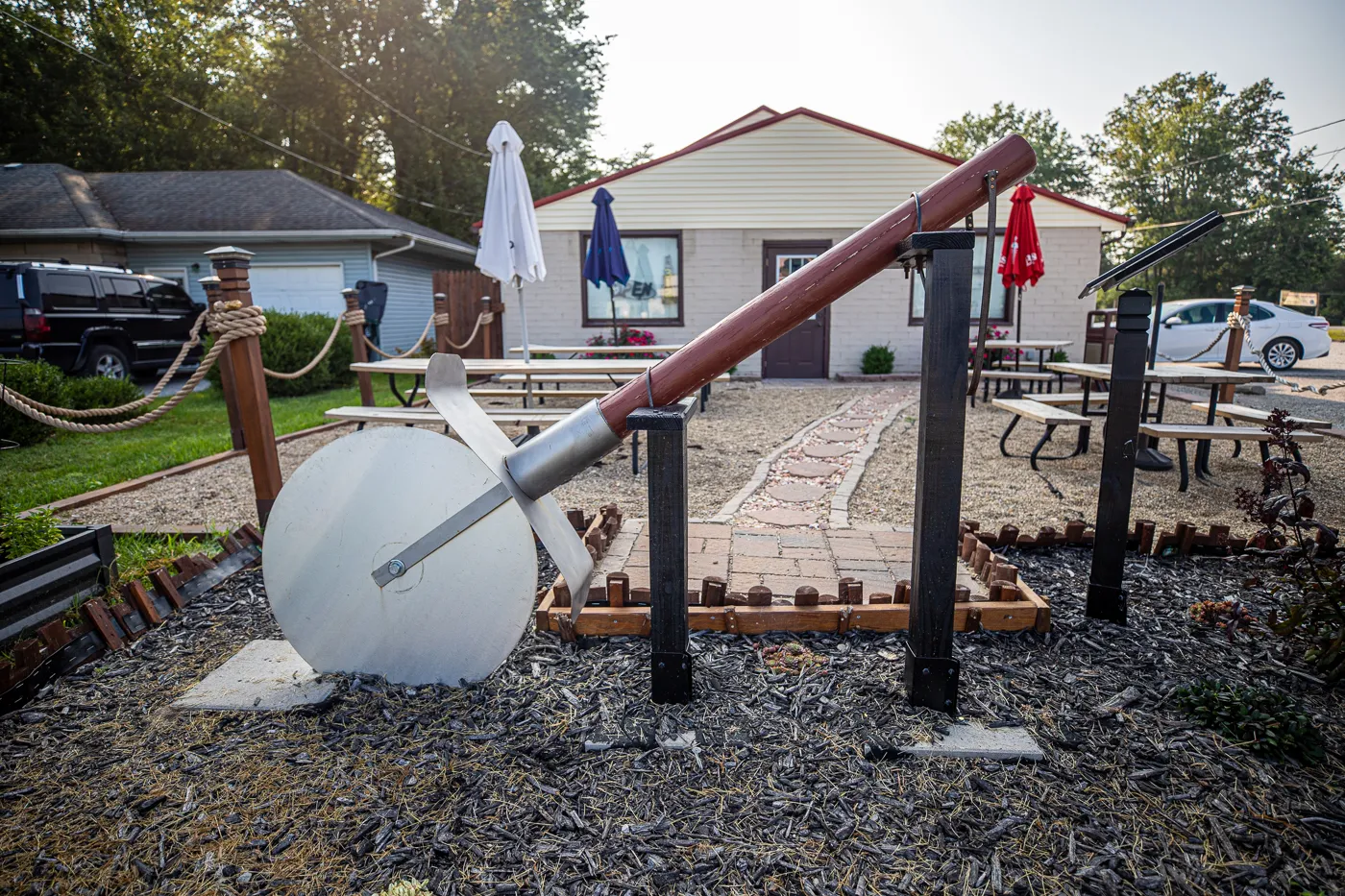 Casey, Illinois is a small town known for its big things. The town is home over thirty roadside attractions, including twelve record holding world's largest things! While this might not officially be the world's largest pizza cutter, you can crust that it is still a worthy stop when checking out all the big things in town.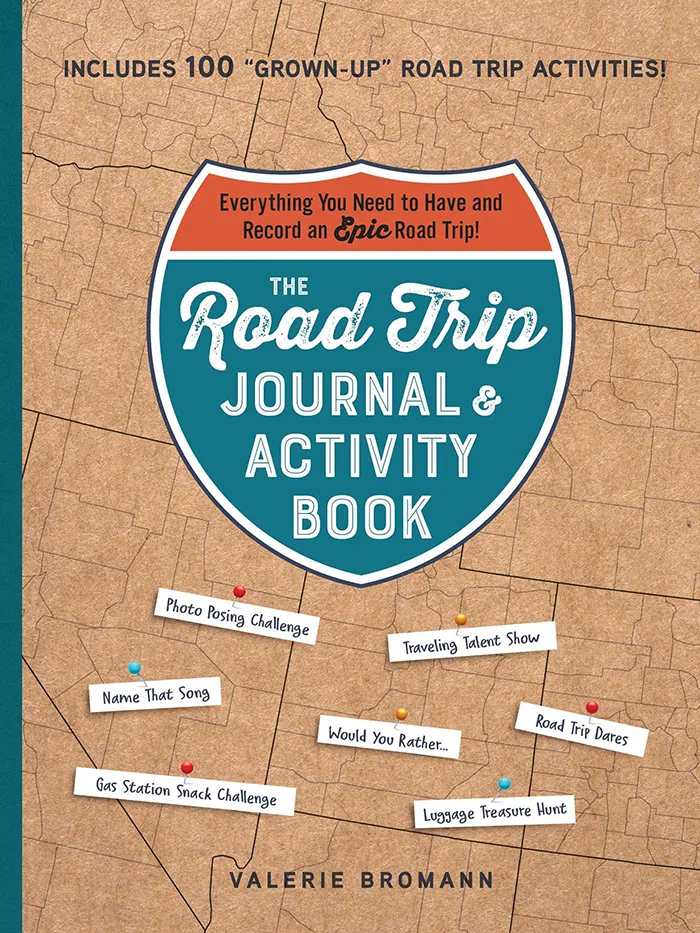 The Road Trip Journal & Activity Book
Everything You Need to Have and Record an Epic Road Trip!
Enjoy fun games and challenges to pass the time on your next road trip and have a keepsake to look back on for years to come with this entertaining must-have for your next vacation.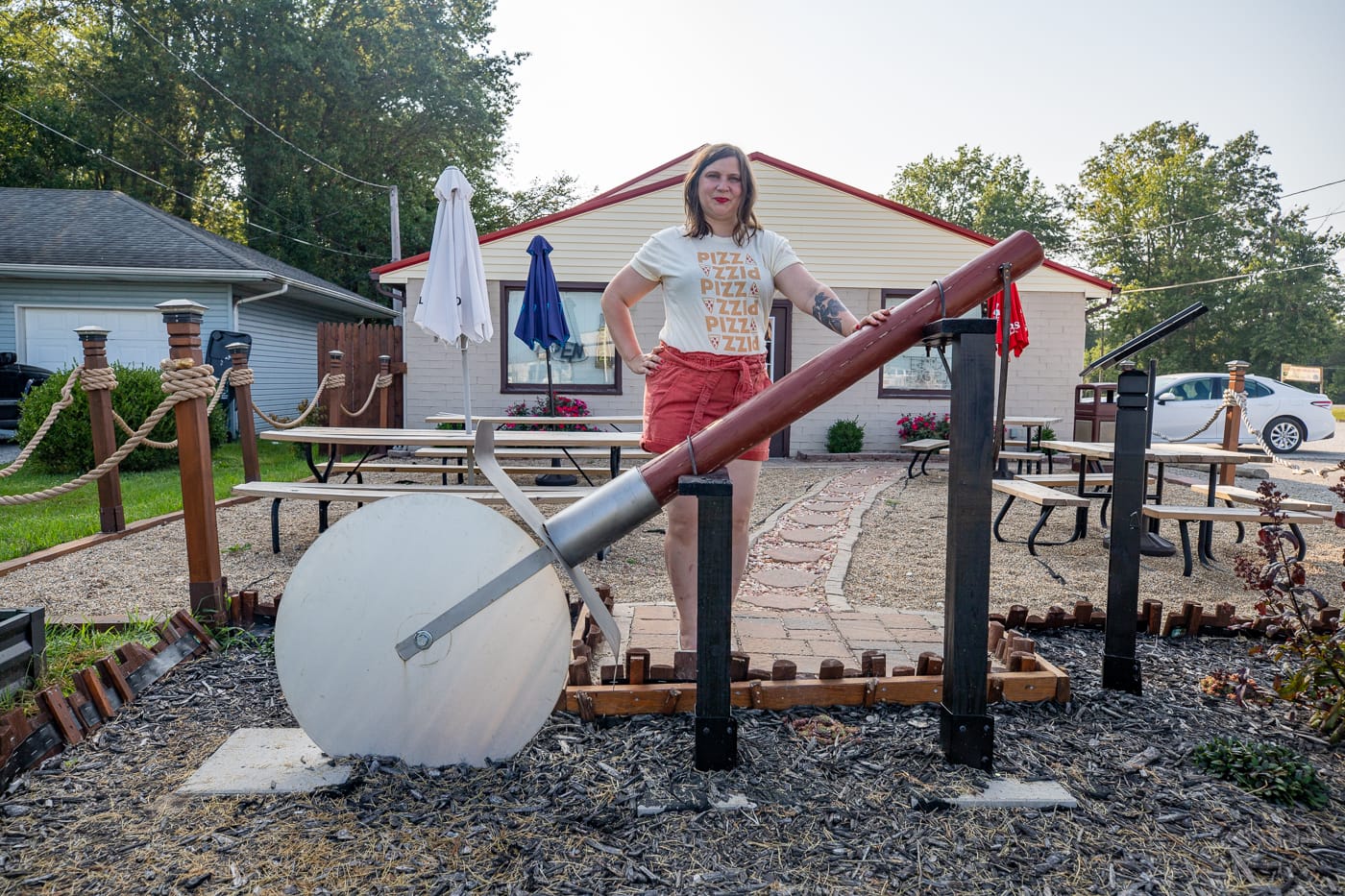 Outside of this Illinois pizza joint, you can find what just might be the world's largest pizza cutter. The big pizza wheel was made in the summer of 2020 by Trent Groothuis, Landon Hoehn, and Brandi Millikan and could slice a pretty big pizza pie.
Inside you'll be treated to a menu featuring Chicago style tavern and deep dish pizzas.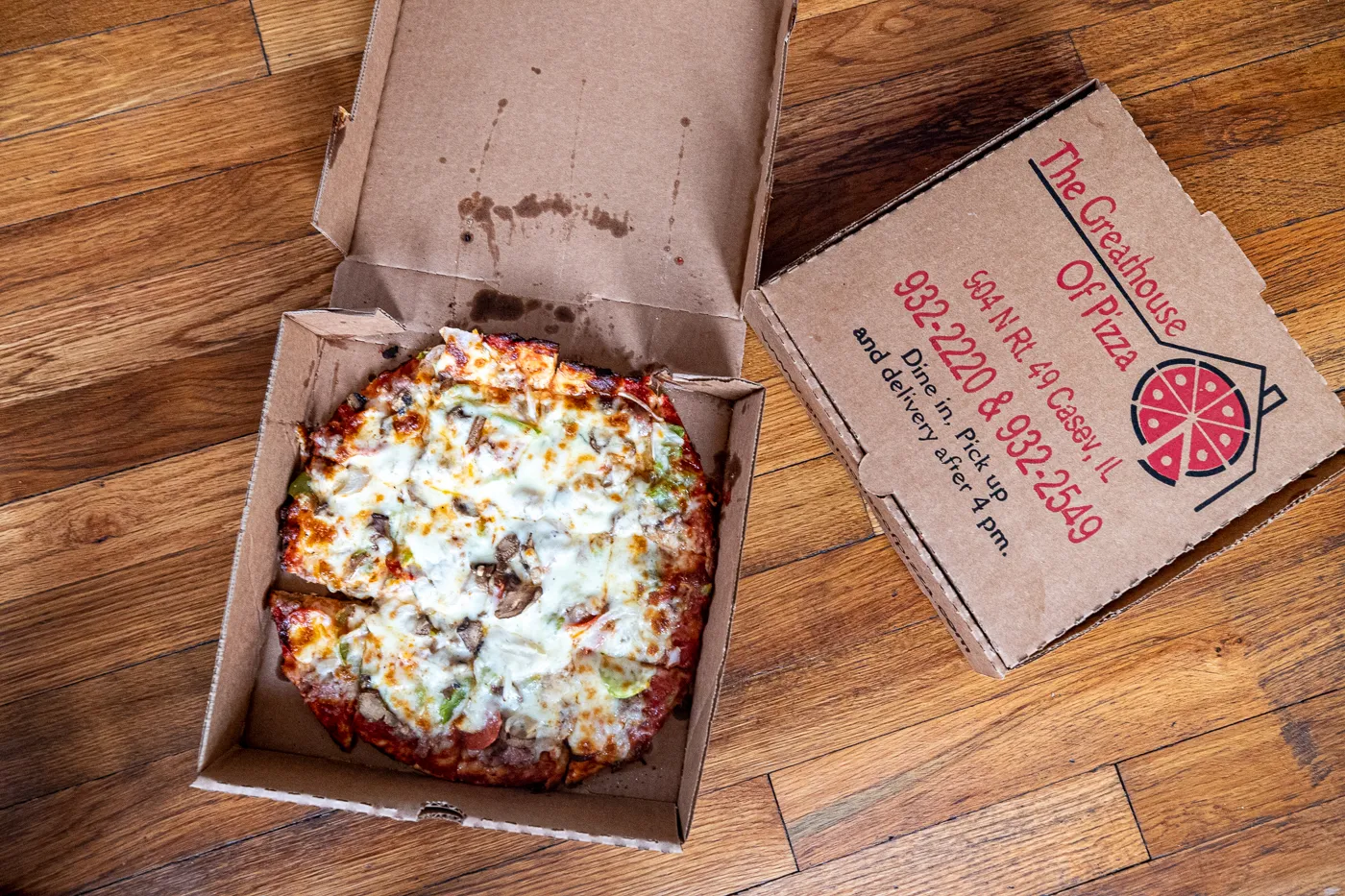 No matter how you slice it, this is an Illinois roadside attraction worth its weight in pepperoni.
Want more? Find everything to see in Casey, Illinois's Big Things in a Small Town, including the big antlers across the street, the big wooden token down the road, and the big baseball bat.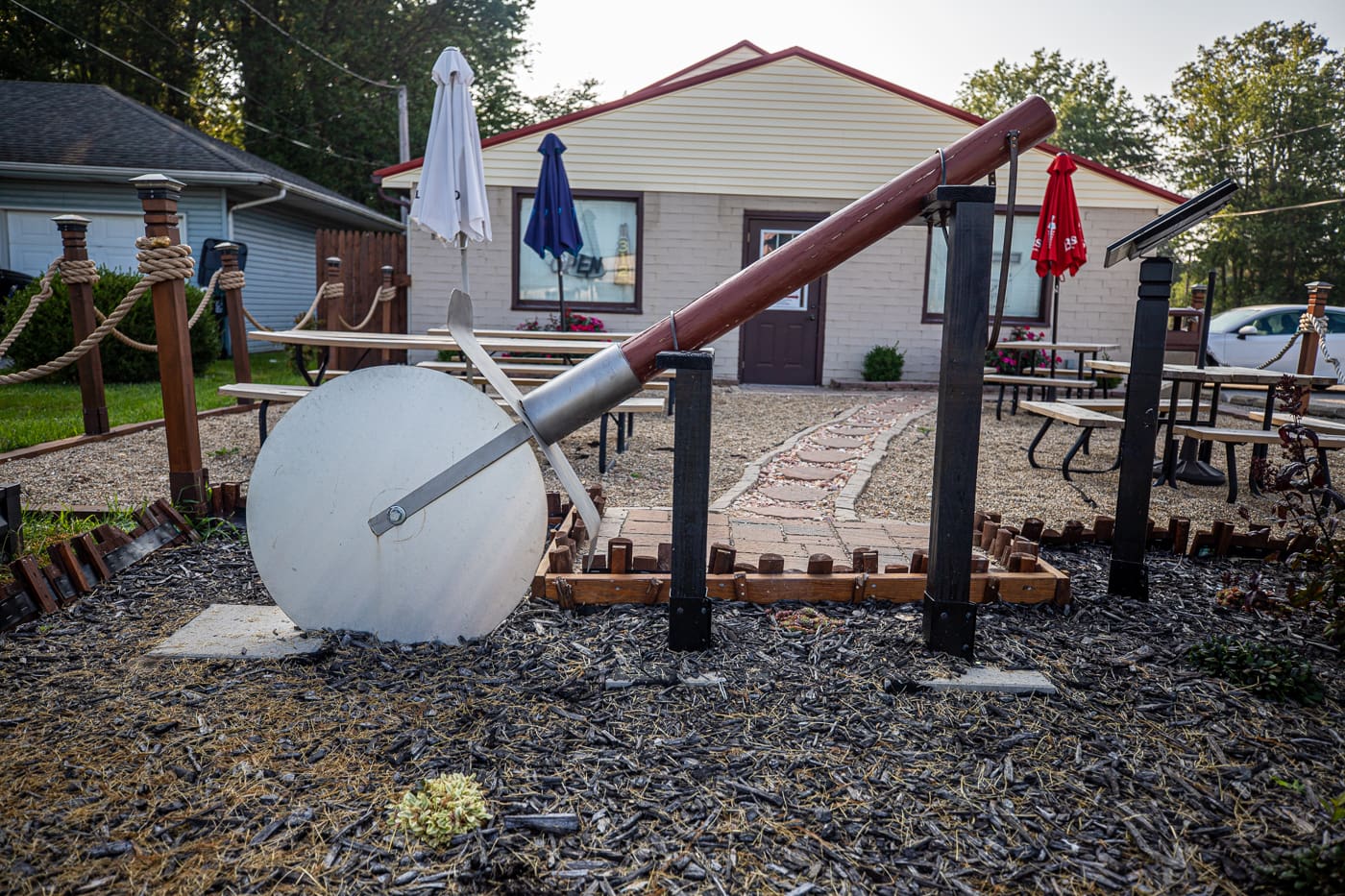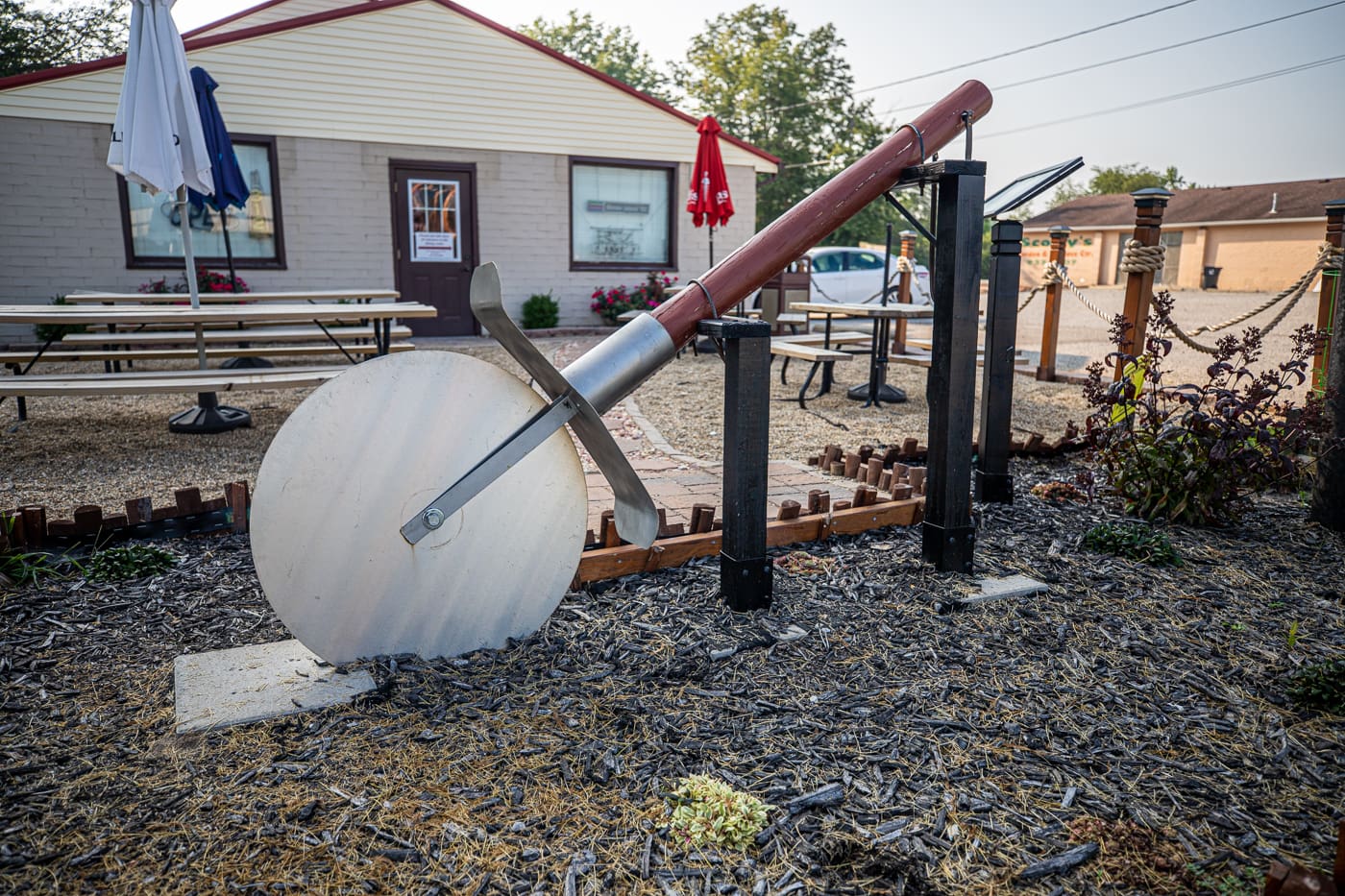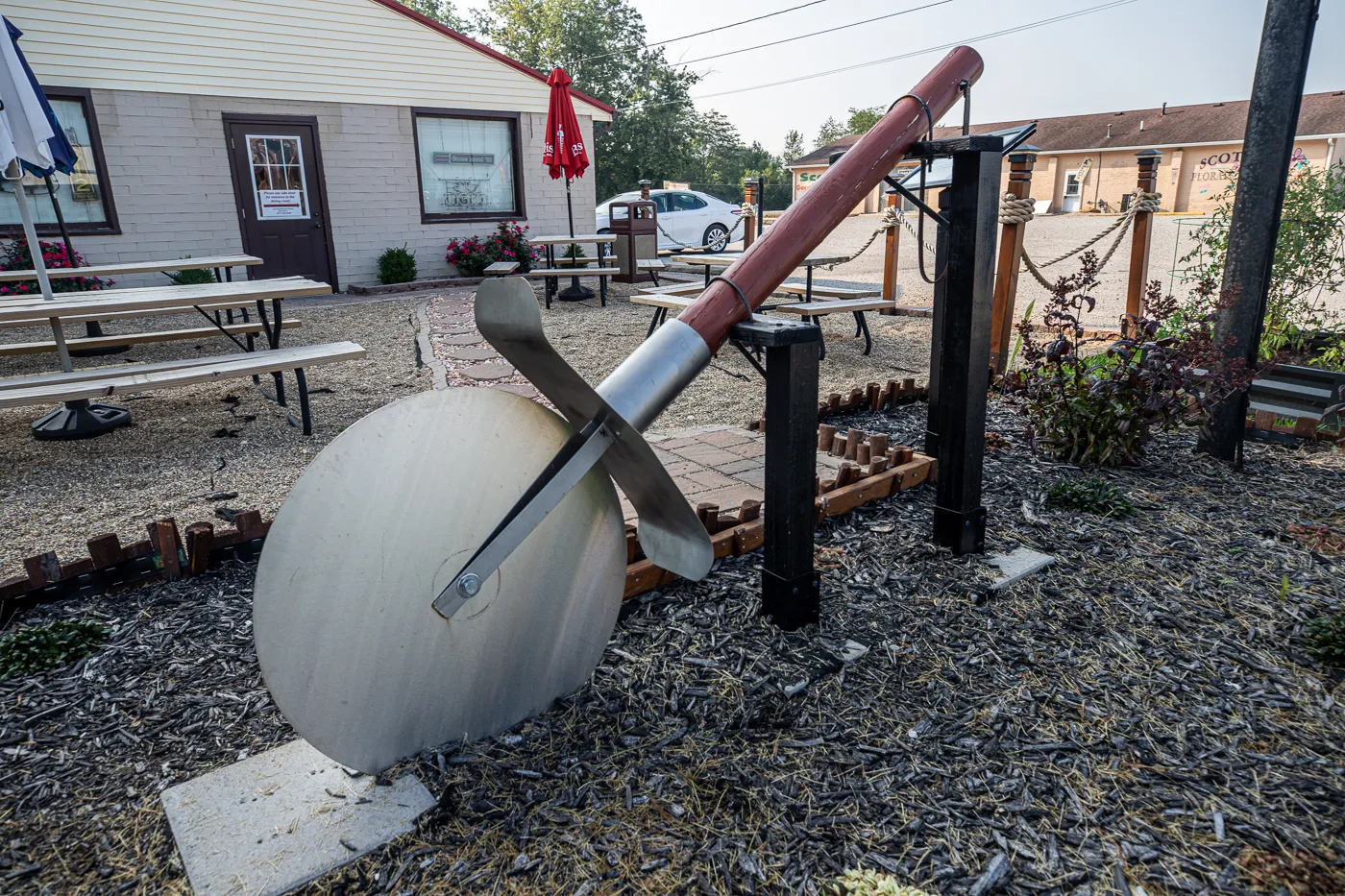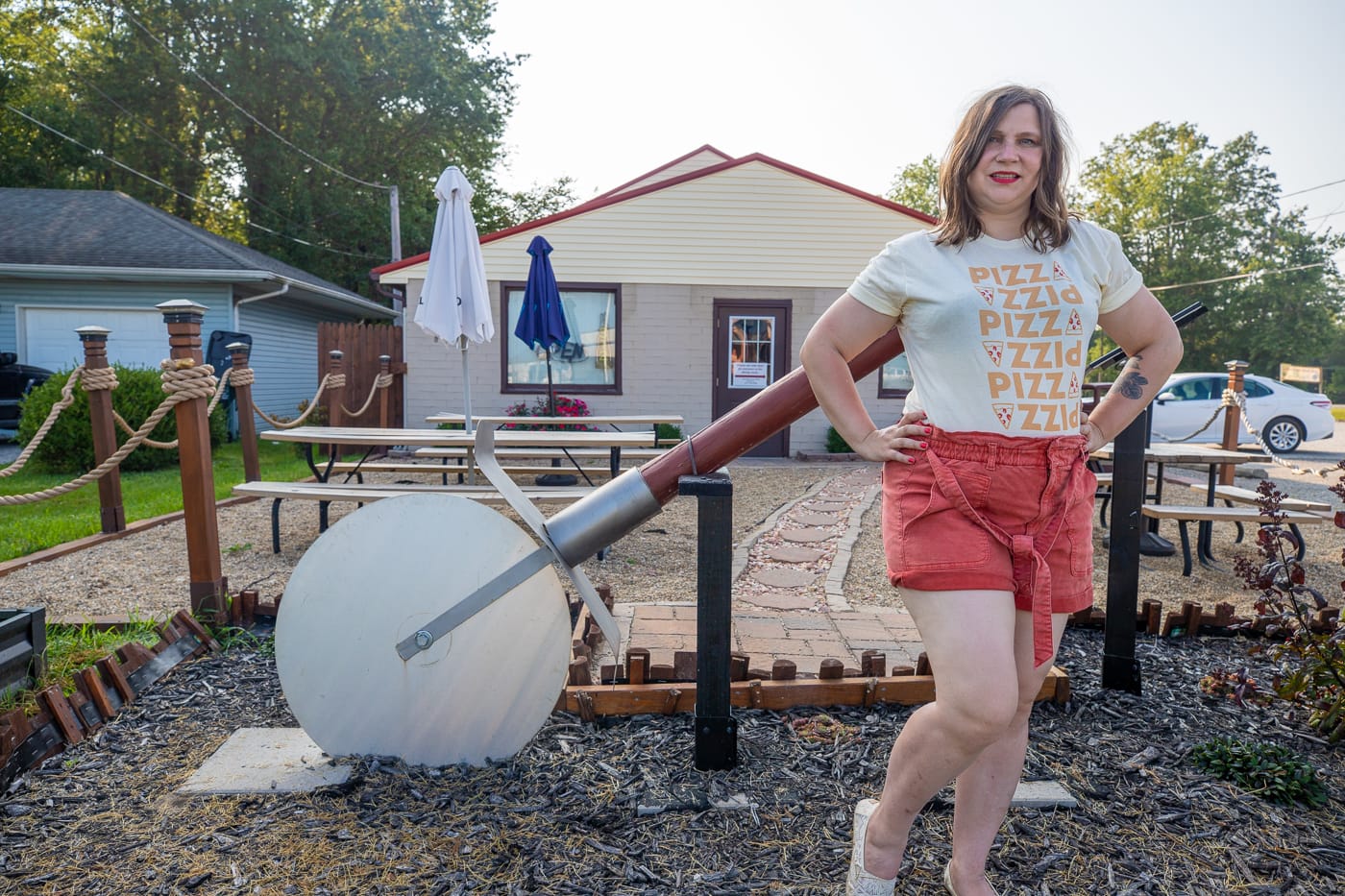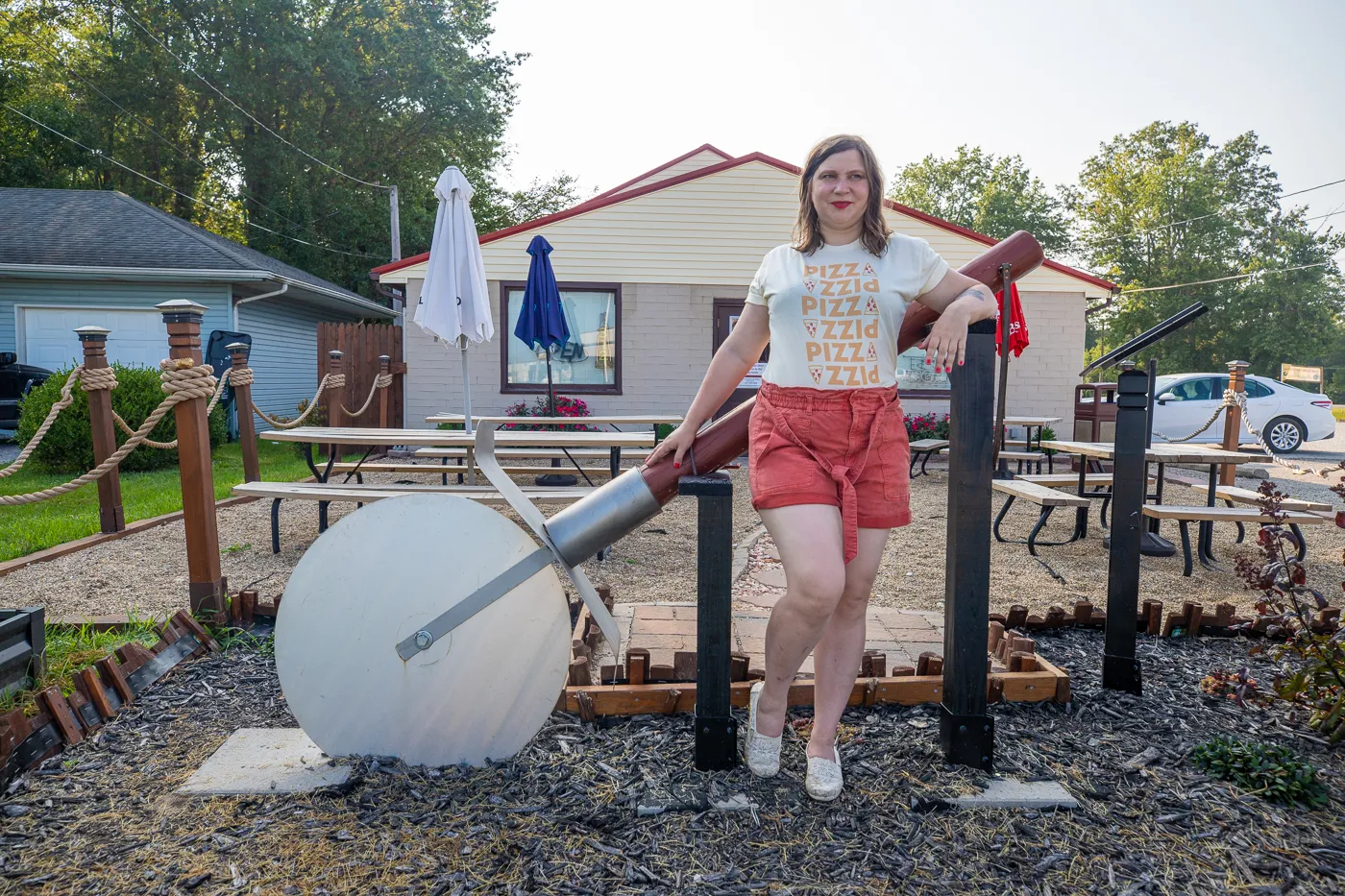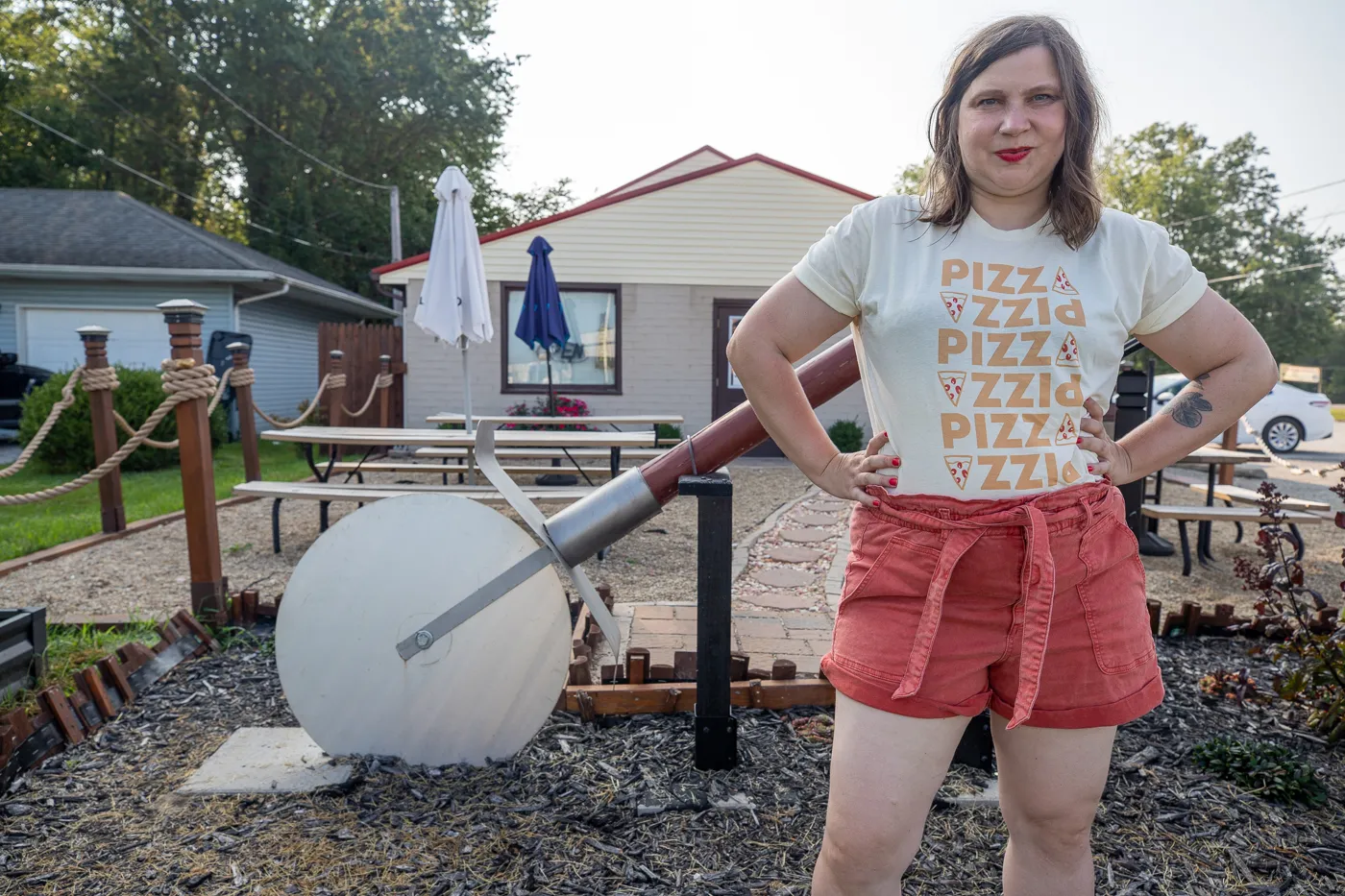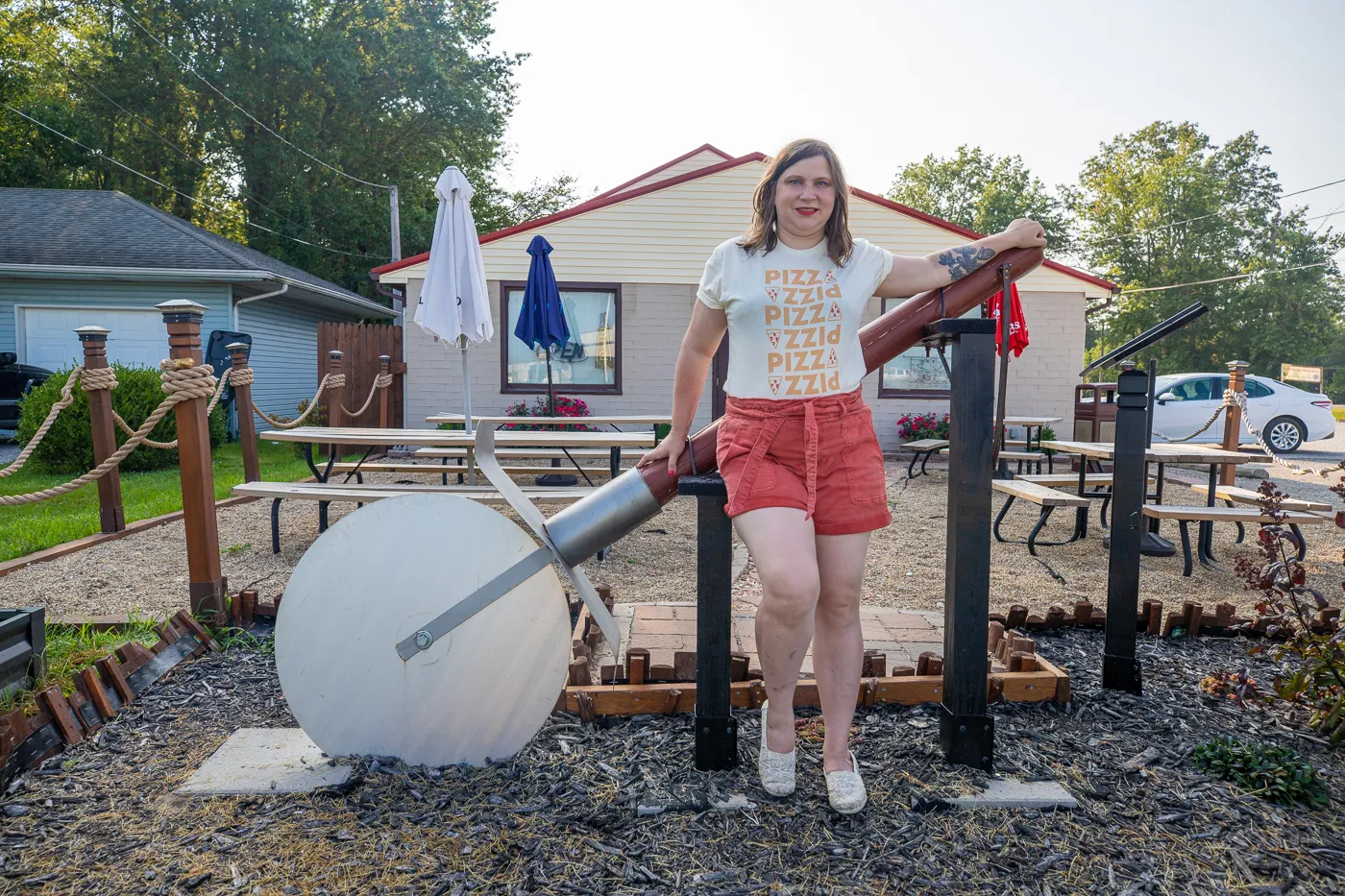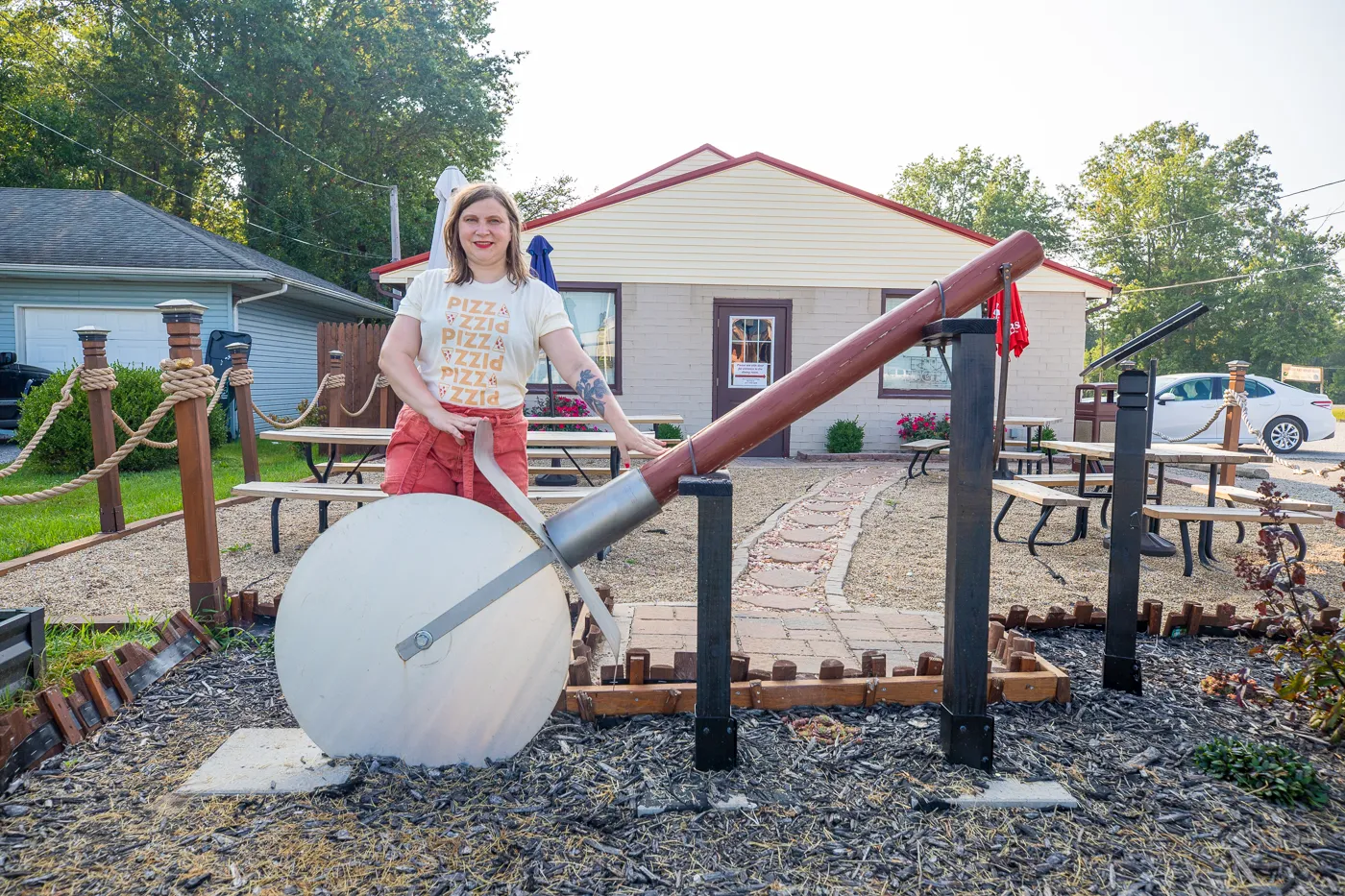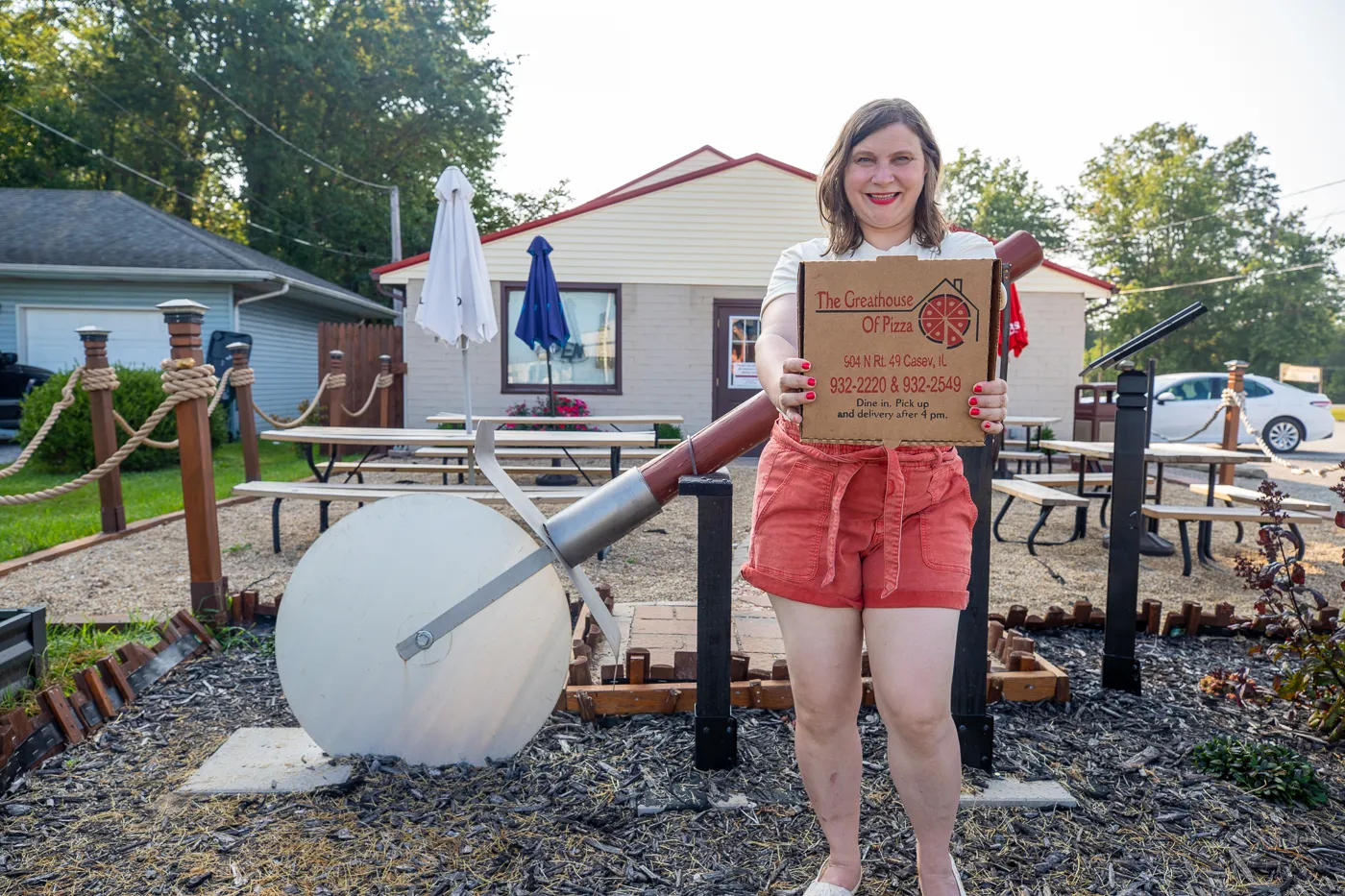 Spend the night in Casey! Find the best Casey Illinois Hotels and find out where to stay to see big things!
---
Big Pizza Slicer
Address: Greathouse of Pizza, 904 N Route 49, Casey, IL
Hours: Attraction is always visible, restaurant hours vary
Cost: Free to see
---
Pin this Illinois roadside attraction: