Sunday, our third and final day of our Missouri Road Trip started in Springfield. The World's Largest Fork was definitely the world's largest fork. And the giant paper cup, while merely an entrance to a Solo cup plant, was quite impressive…even if we had to kind of illegally park it in a not really driveway out front to capture it on digital film…
We drove from there to Marshfield to see a beautiful scale rendering of the Hubble telescope…where I totally went down a one-way street the wrong way where a local saw me and stopped his car to watch me as I turned my car around to park to opposite way…But anyways, it was well worth the stop!
At a gas station in Doolittle we saw the Cookin' from Scratch Chicken Car…literally a car with a giant chicken coming out of it! Awe-some. We almost stopped for lunch there too, but alas it was a bit too early to think about lunch.
In Rolla we stopped at a replica of Stonehenge and managed to take the stupidest route ever to get there. FYI, there is a parking lot right next to it (so you don't have to park across a busy street a block away…) and (if you do happen to miss the entrance and do park a block away) there is an UNDERPASS under the busy street you have to cross…
From there it was off to find the cute A&W happy family, also in Rolla…and then the EPIC CREATION that was the World's Largest Rocking Chair! This thing was massive and perhaps the world's largest world's largest thing I have ever seen!
We stopped for lunch in Cuba and checked out the Route 66 murals that are all over the town and then stopped at yet another Sinclair Station that was closed. So we headed off to another gas station where we saw a giant pink elephant! The guys there told us we could climb it but a) there was no feasible way to do so (and believe me we tried) and b) it didn't seem quite sturdy enough to make that as brilliant of an idea as it seemed.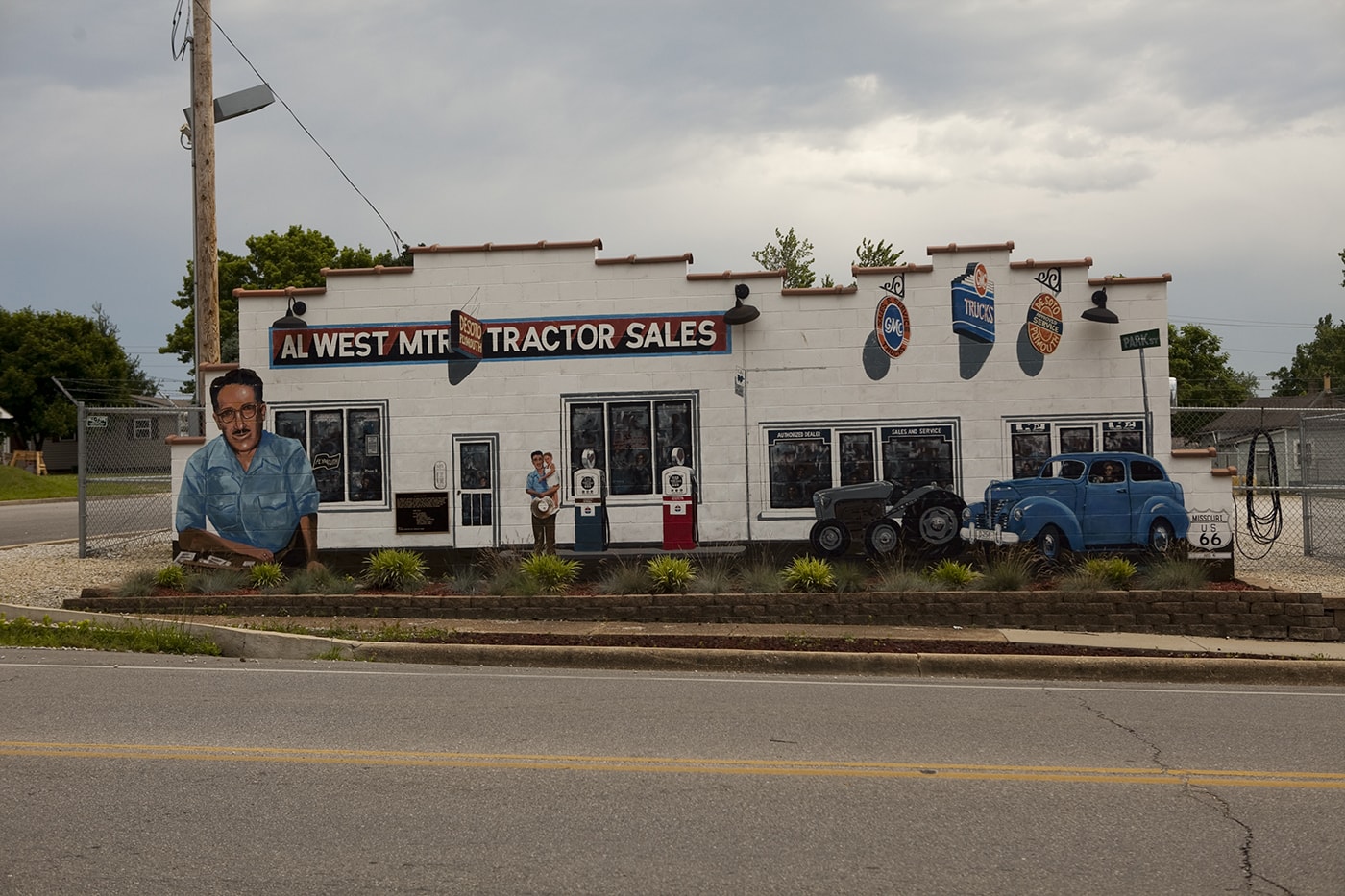 Our final stop was another Sinclair station…and it was not only open for business but also had the famous Sinclair Dinosaur still intact! Sweet!
And with that we hit the road again and crossed back into Illinois bidding adieu to the fine state of Missouri. While, of course, we didn't make everything we had hoped to hit on this Missouri road trip (seriously, I need to plan a museum tour of America because I never make time for them!) we saw a lot, ate a lot, and had so much fun! Missouri, can't wait to see you again!
Missouri Road Trip Log: