After the hot dog eating contest Brian and I hit the road for some more awesome adventures on our Missouri road trip! We took some time and explored some of the best Kansas City Roadside Attractions (both in Missouri and Kansas), first hitting up the World's Largest Soccer Ball! But I don't think we actually saw the real giant soccer ball…
After that we tried to stop at a Sinclair station for gas, but alas it was closed down.
Next on our list of Kansas City roadside attractions was the garment district where, just like in New York City, there was a giant needle and button! At this point I was getting hungry, and Brian was feeling good to eat again, so we stopped off at the Town Topic, another of the top picks from Hamburger America! It was a great little place and the ladies at the counter seemed kind of disgusted that Brian had just eaten in a hot dog eating contest and kind of happy that we said that we'd saved room for their burgers! The burger was delicious and you can never go wrong with a place that serves tater tots!
From there we found a giant old-fashioned Iron and headed off to find one of the coolest things EVER: The World's Largest Shuttlecocks at the Nelson-Atkins Museum of Art! FYI, if you try to climb them an automated voice recording will tell you not to. Not that we would ever ever do such a thing.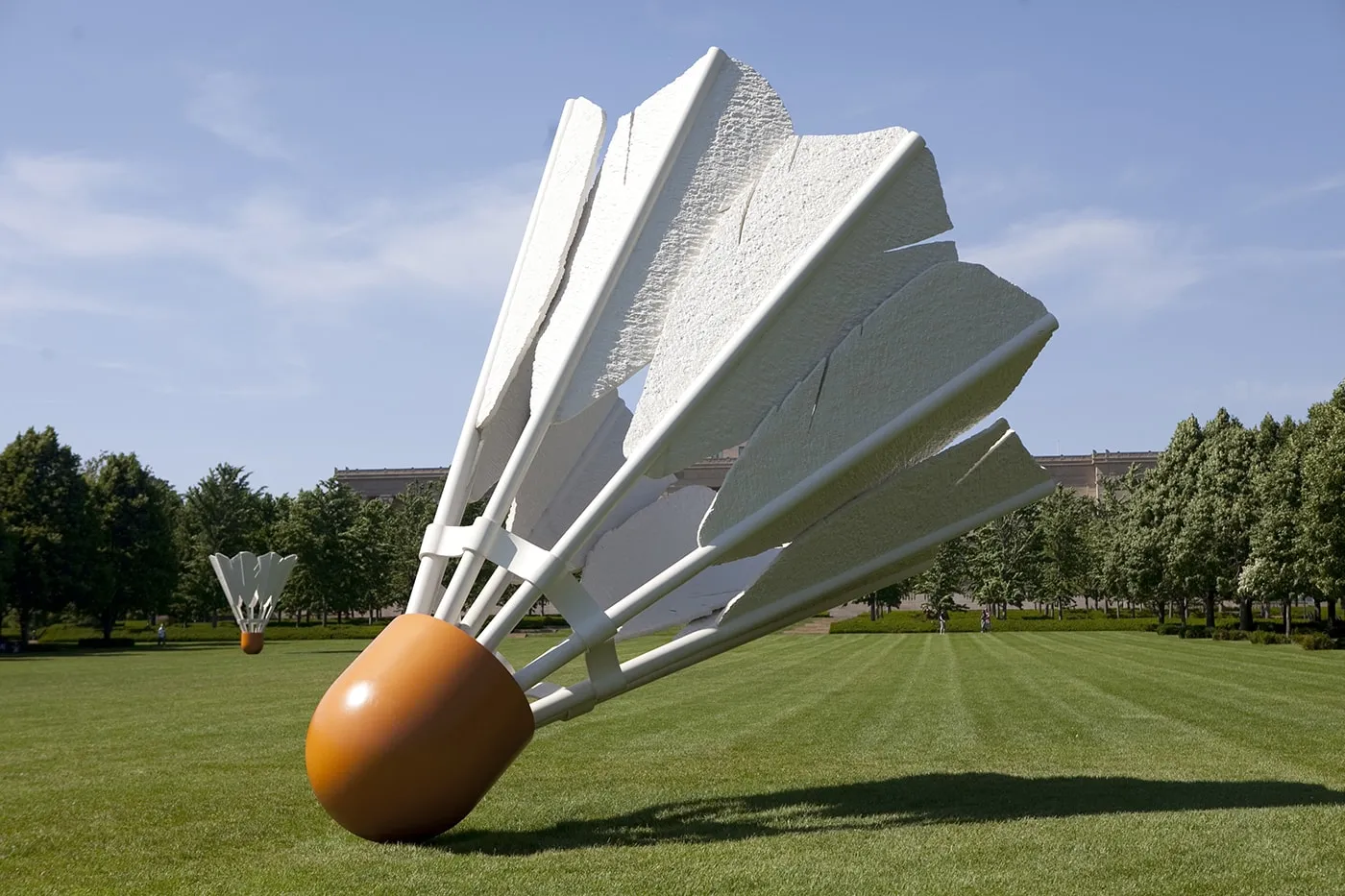 We then left Kansas City and made our way south to see the World's Largest Coal Shovel. FYI, a coal shovel looks nothing like a, say, snow shovel. But it was huge and metal and very impressive! We found a giant mushroom, although it was on the opposite side of the road, and a miniature church that definitely wasn't the smallest I've seen but was cute and small none the less and was situated in a park.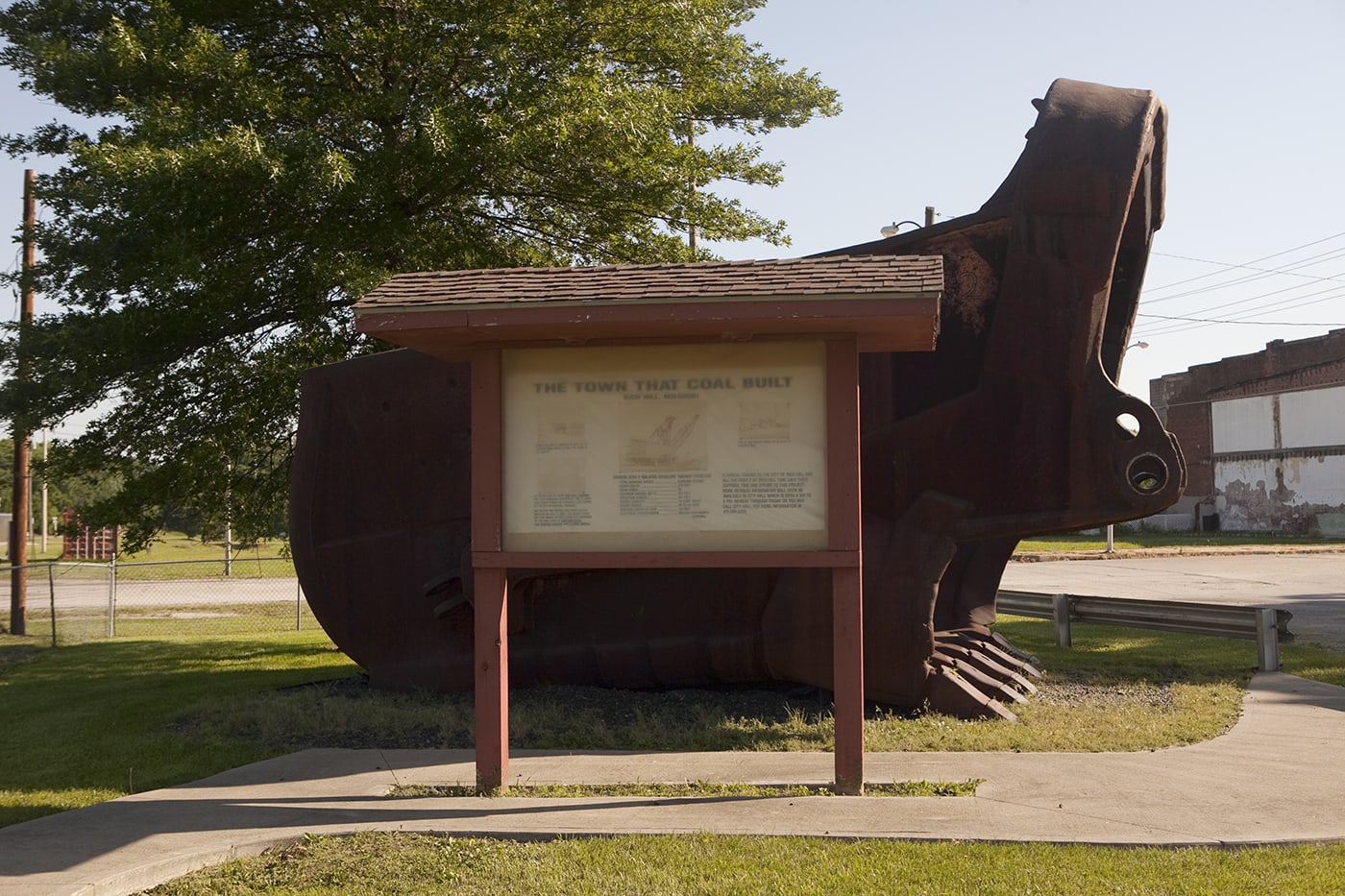 At a gas station we found a crapduster with a spinning propeller than we stopped for a treat at a Superman museum that doubles as an ice cream parlor! I have to say it was pretty awesome. Not only was the ice cream delicious, and the "museum" spectacular, but the service and customers were polite and friendly. It felt like a real neighborhood haunt where everyone in the whole place will come together to chat!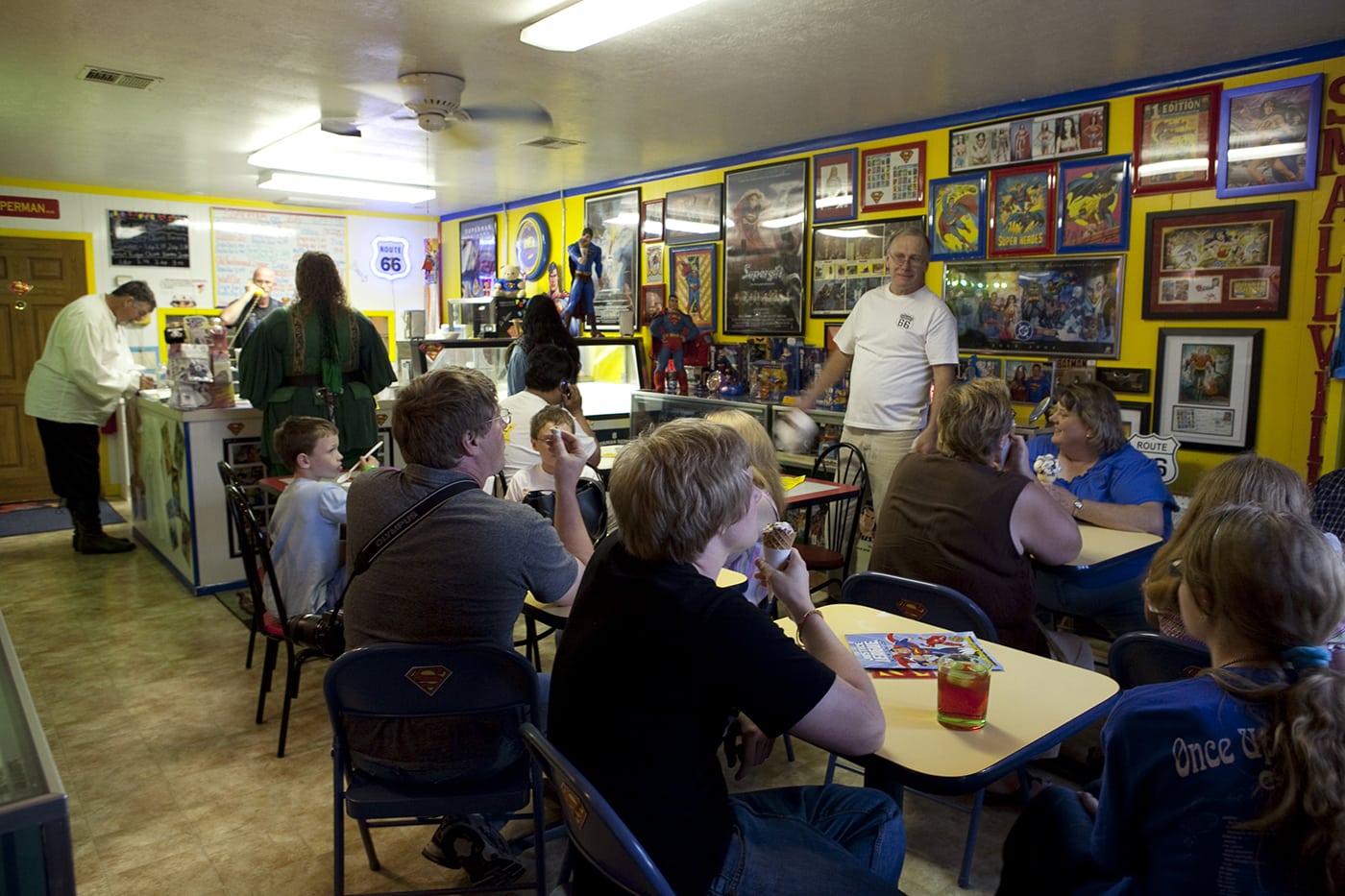 We next found our way to a pair of giant praying hands. FYI, there is a parking lot for it. FYI2 there is a staircase for it. FYI3 we found neither before parking on a side street and climbing up the side of the hill they live on. But they were giant and kind of cool.
Finally we made our way in the dark down some gravel farm roads and found a tiny church behind a gate. And that may very well have been the smallest church I've ever seen. By then it was dark and a bit too late to continue for much longer on our Missouri road trip, so we made our way to Springfield where there were apparently three conventions and therefore no hotel rooms but we managed to find a place to lay our heads for the night.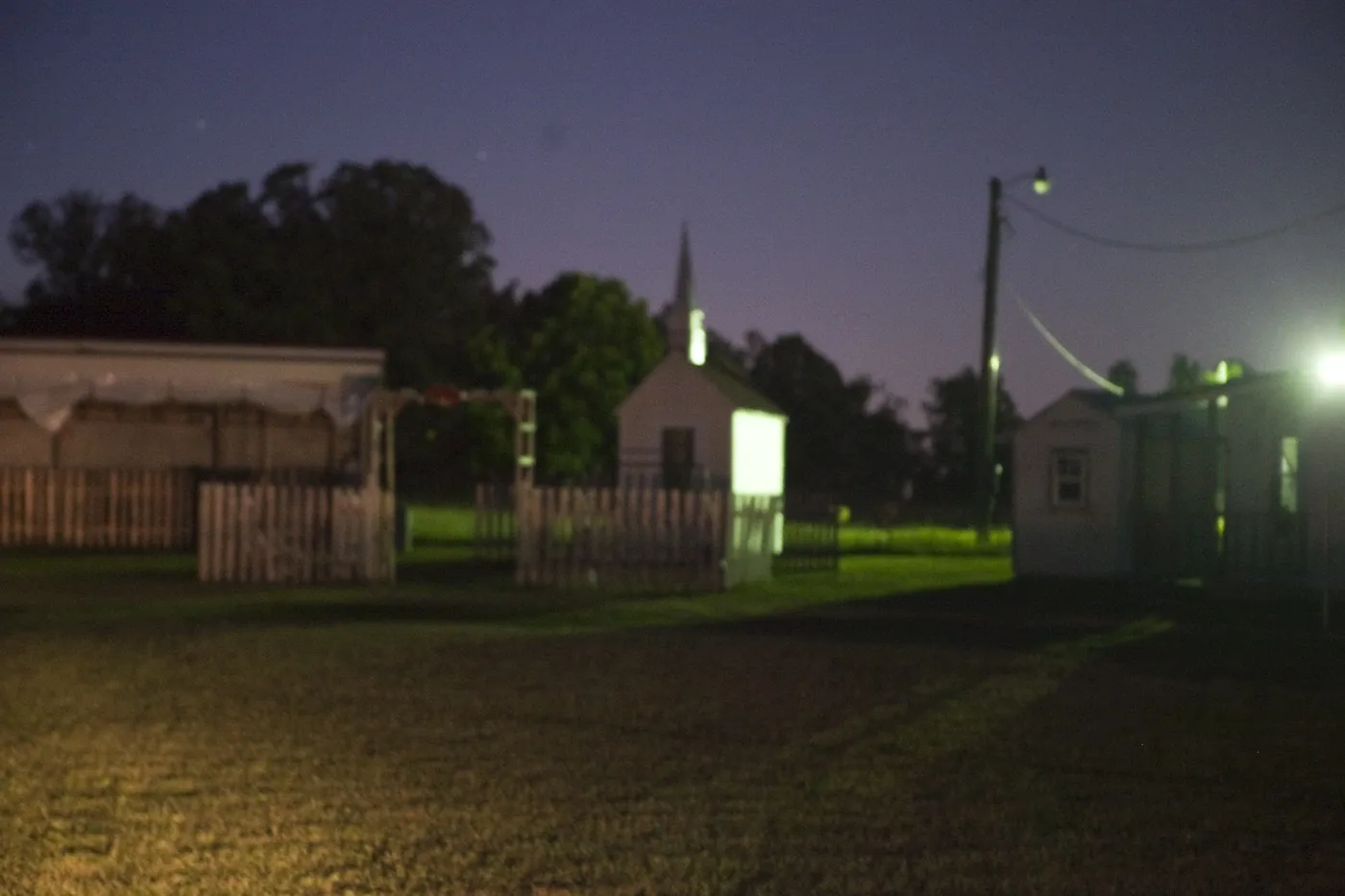 Missouri Road Trip Log: