When you road trip the country in search of weird and silly roadside attractions one thing is inevitable: you will find monuments with reoccurring themes. Case in point: the large pink elephant.
Why the big pink elephant is such a popular roadside attraction in America, I can't say, but you can find this familiar roadside beacon in front of many, many gas stations, restaurants, and antique shops throughout the United States. I've blogged before about the pink elephant in DeForest, Wisconsin, and about the pink elephant in Livingston, Illinois. But there are more out there. Many, many more.
Today I bring you the giant pink elephant statue from Fenton, Missouri! This guy (or girl?) is sitting outside of a gas station and an A-1 Locker Rental Self Storage on the side of the road in town. The pink Fenton elephant has white tusks and nails and blue eyes (I've heard he's gotten a fresh coat of paint since I last saw too!). Rumor has it the pachyderm once held a giant martini glass in his trunk!
I stopped and checked out the pink elephant while on a summer road trip around Missouri. While my friend and I were checking it out, the gas station attendant told me and my friend to feel free to climb it… In theory, I would totally love to climb a giant elephant statue, but I couldn't figure out a way to do so and  this Missouri roadside attraction seemed a little too unstable to feel quite safe… So, alas, I did not take a ride on this rose-colored mammal. But I did give him a great big hug and a quick kiss on the trunk.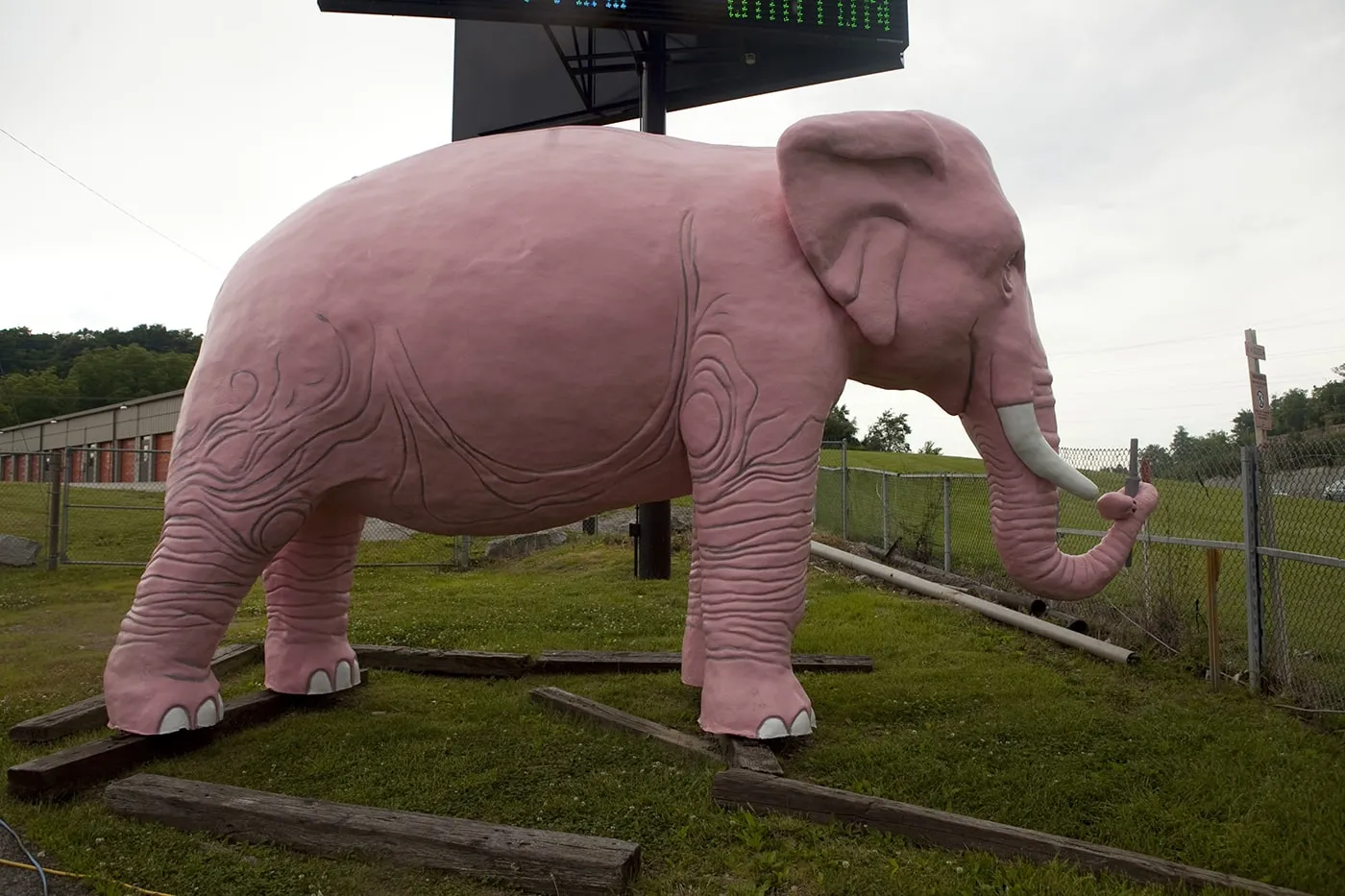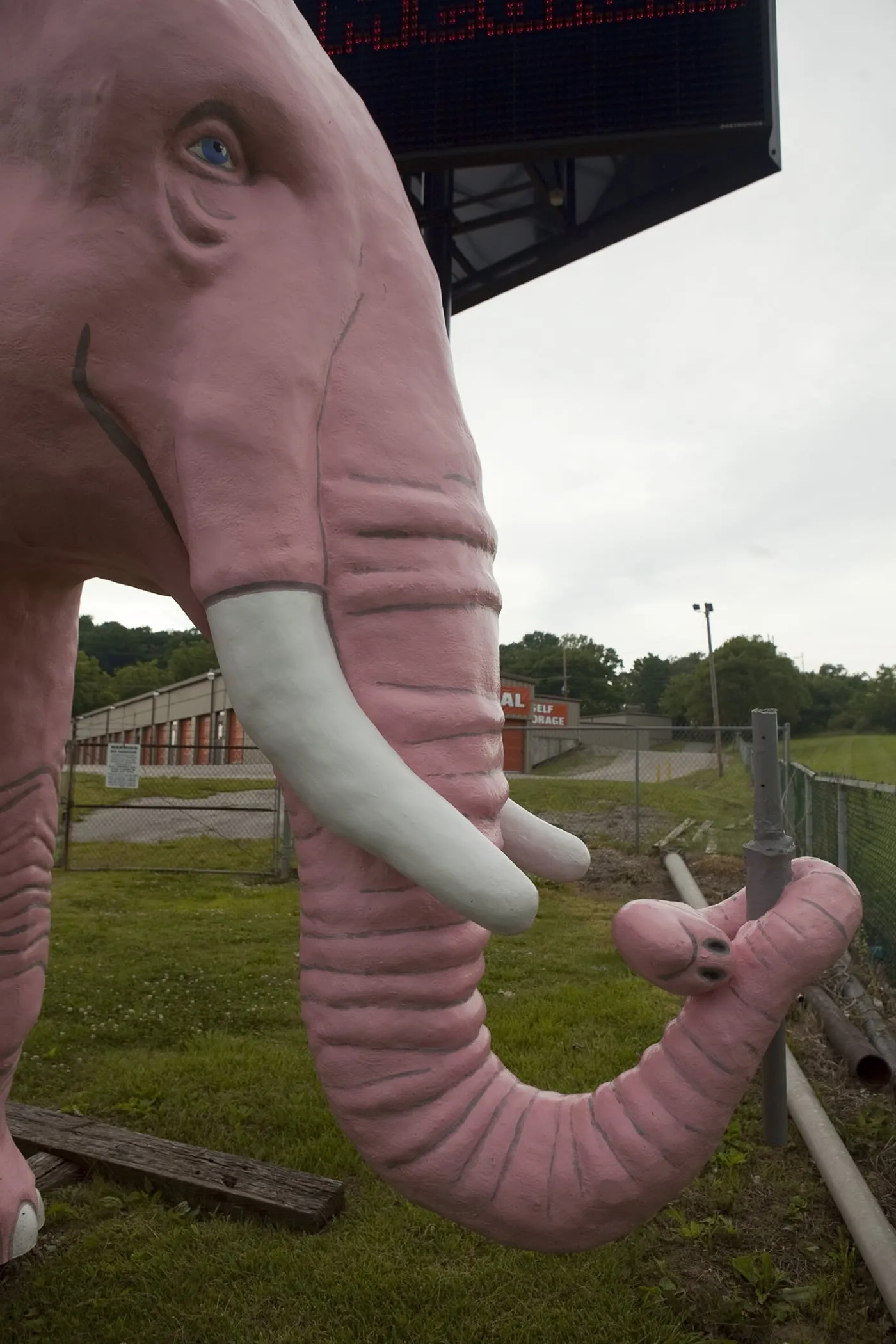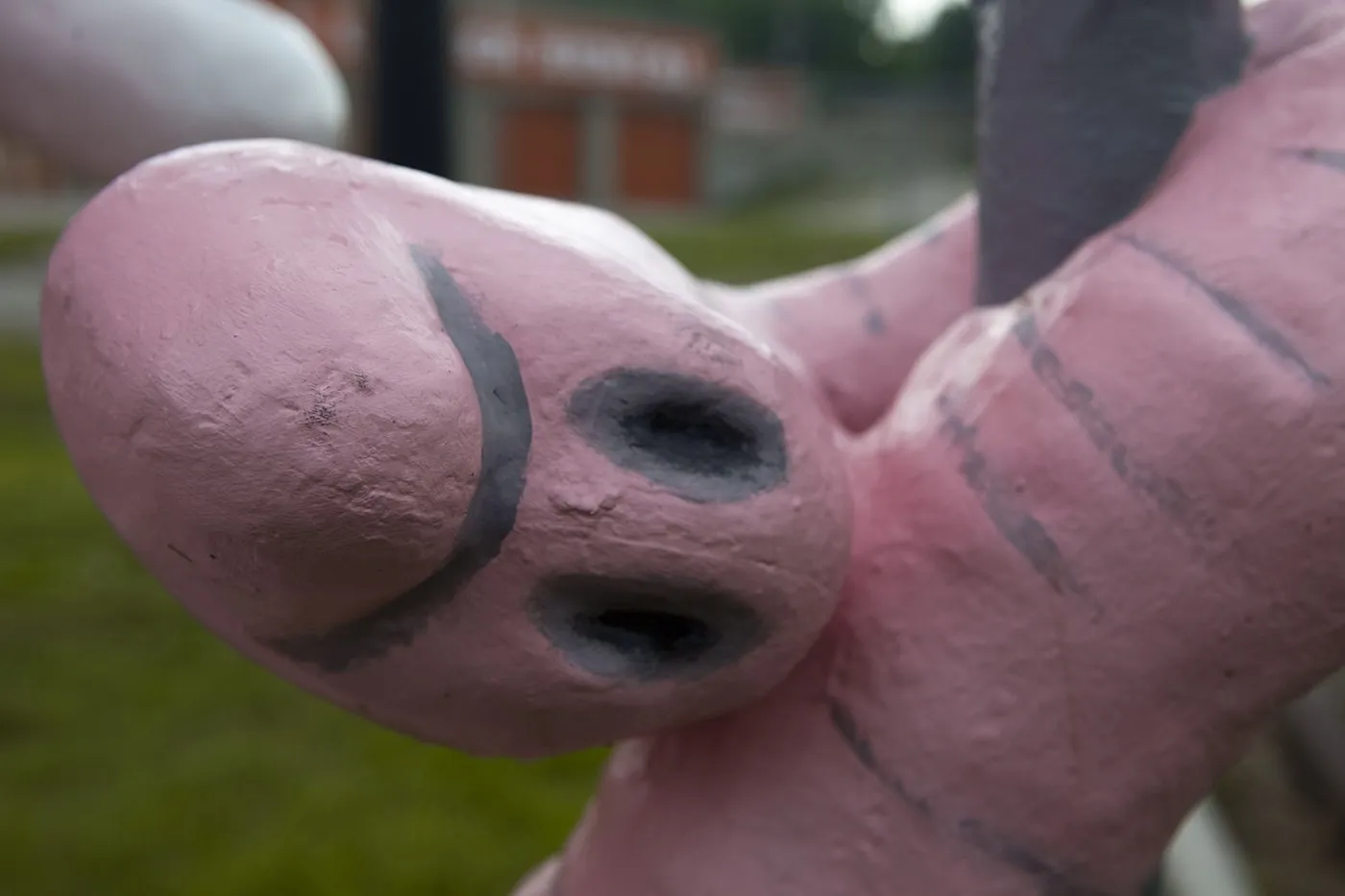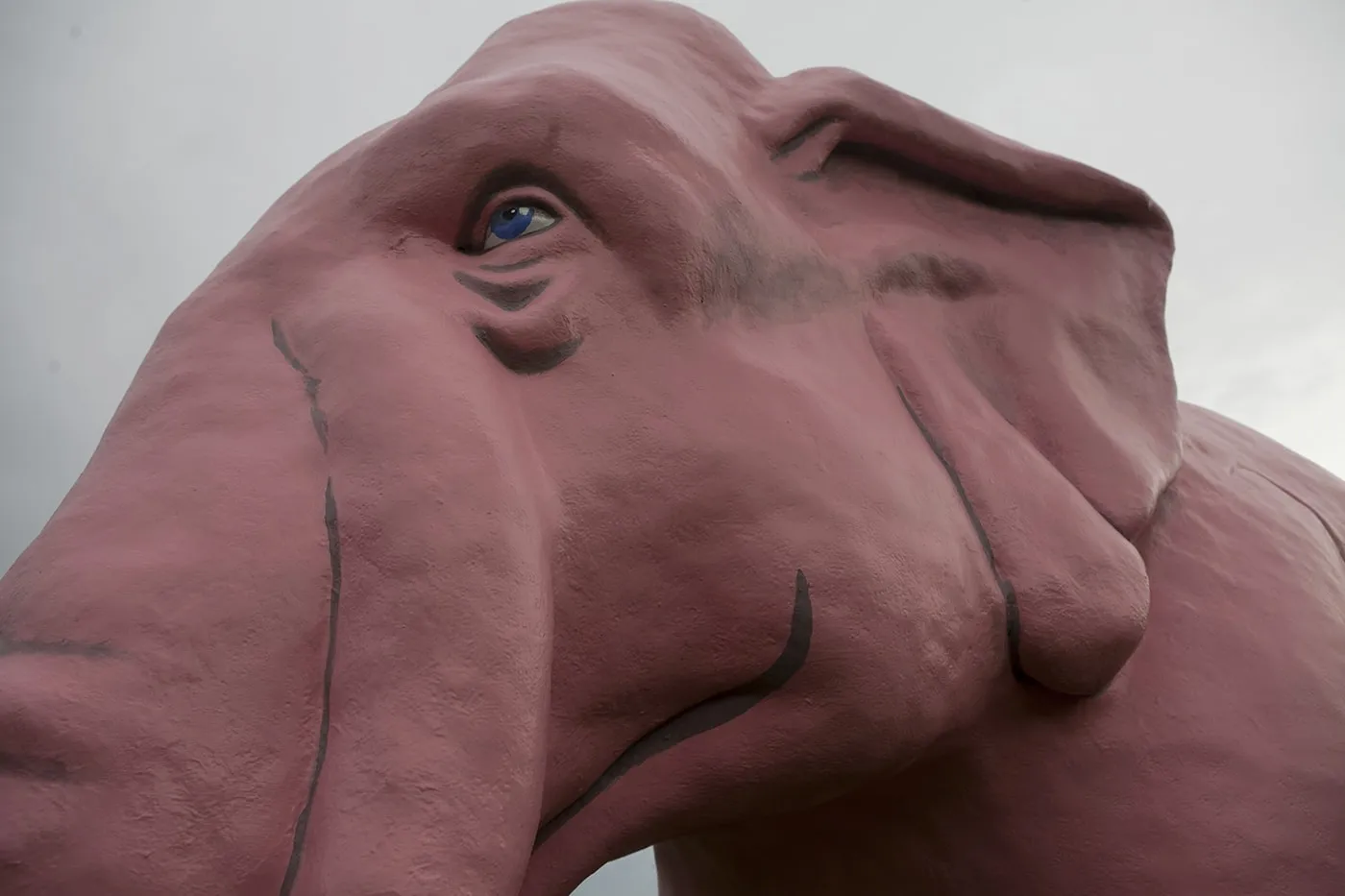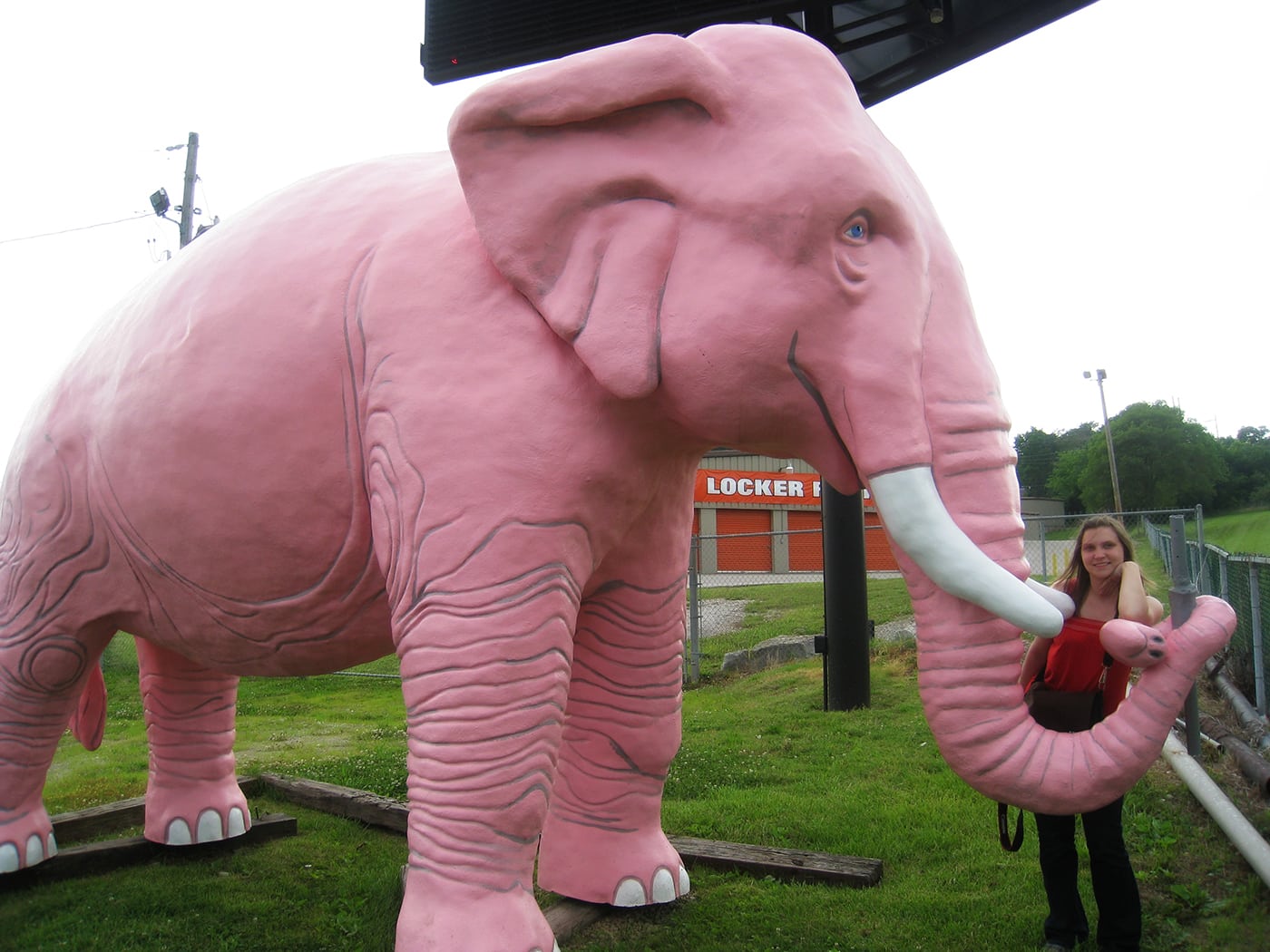 Large Pink Elephant Statue
Location: 2599 S Old Highway 141, Fenton, MO (visit the city's website)
Cost: Free to see.
Hours: Always visible
Date: June 7, 2009
Pin this Missouri roadside attraction: