Whoever came up with this roadside attraction must have been off their rocker! In 2008, the "World's Largest Rocking Chair" was erected on historic Route 66 outside the Fanning Outpost General Store in Cuba, Missouri. Designed by John R. Bland and fabricated by Joe Medwick the chair stood at 42 feet tall and 20 feet wide — it was the biggest rocker in all of America! It was even Guinness certified as the world's largest rocker.
The black and white structure is made from welded steel and actually a fully functioning rocking chair (it had to be in order to secure a Guinness world record), but soon after construction, due to safety concerns (and the sheer terror of watching a 42 foot tall structure sway back and forth) it was firmly bolted in place. Also due to safety concerns: no one is actually allowed to climb up and grab a seat (save for one day a year — Picture on Rocker Day — where it's open to the public for photo ops).
In 2015 Missouri's World's Largest Rocking Chair was repainted bright red and renamed with a new moniker: Route 66 Red Rocker. While there was no official word, the name change and red rocking chair makeover was most likely due to losing it's title as world's biggest rocking chair. (Currently where is the world's largest rocking chair located? A new 56.5-foot-tall rocking chair was built in Casey, Illinois and now holds the title of world's largest rocker.)
Unfortunately, in 2016, the Fanning 66 outpost shuttered its doors and closed up. The giant chair (whether you refer to it as the Route 66 Red Rocker or World's Largest) is still standing and you can still stop by for a visit.
Hopefully someone will swoop in, buy the store, and keep the rocker a rockin' for ages to come — they'd have to be off their rocker not to want to preserve this Missouri roadside attraction!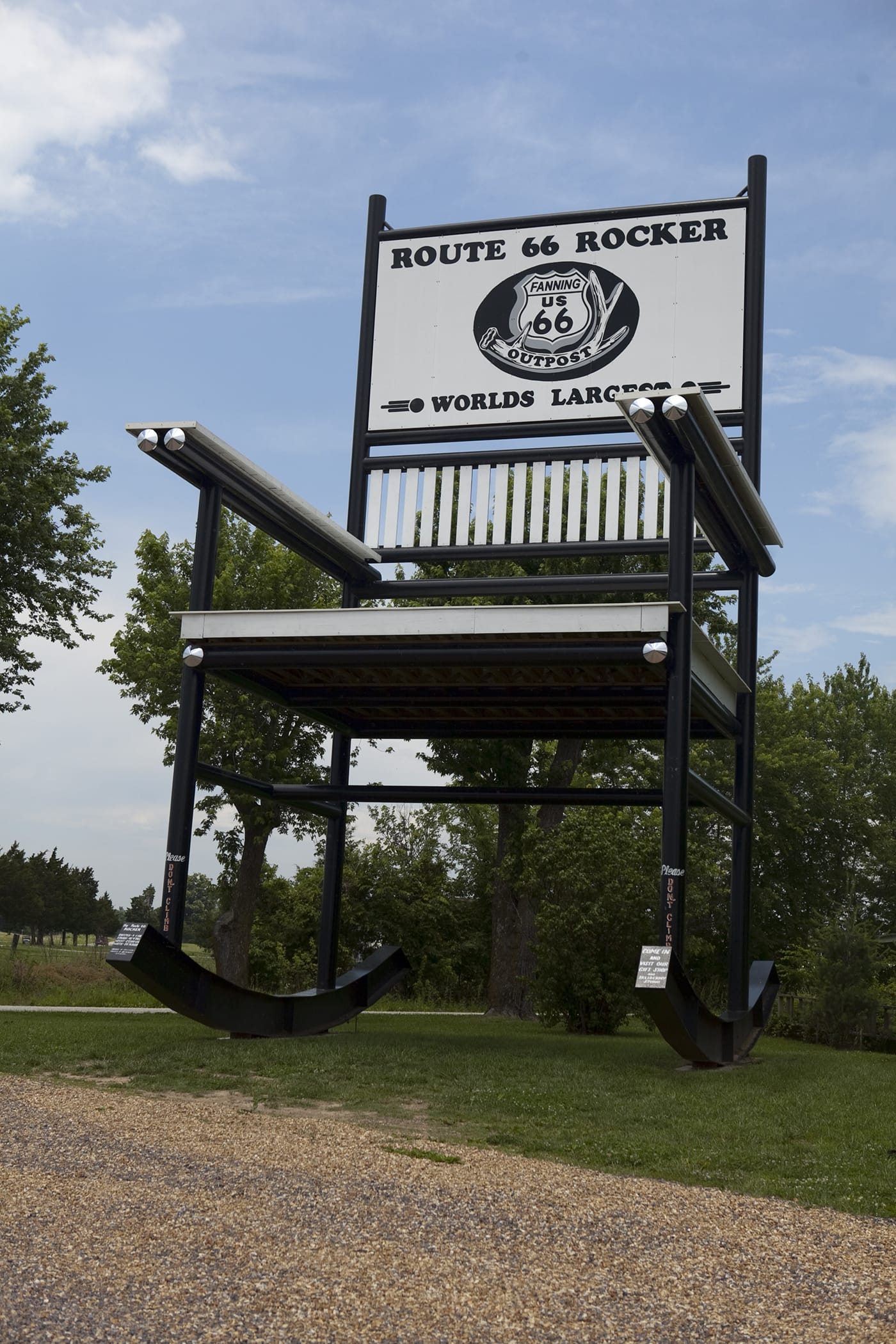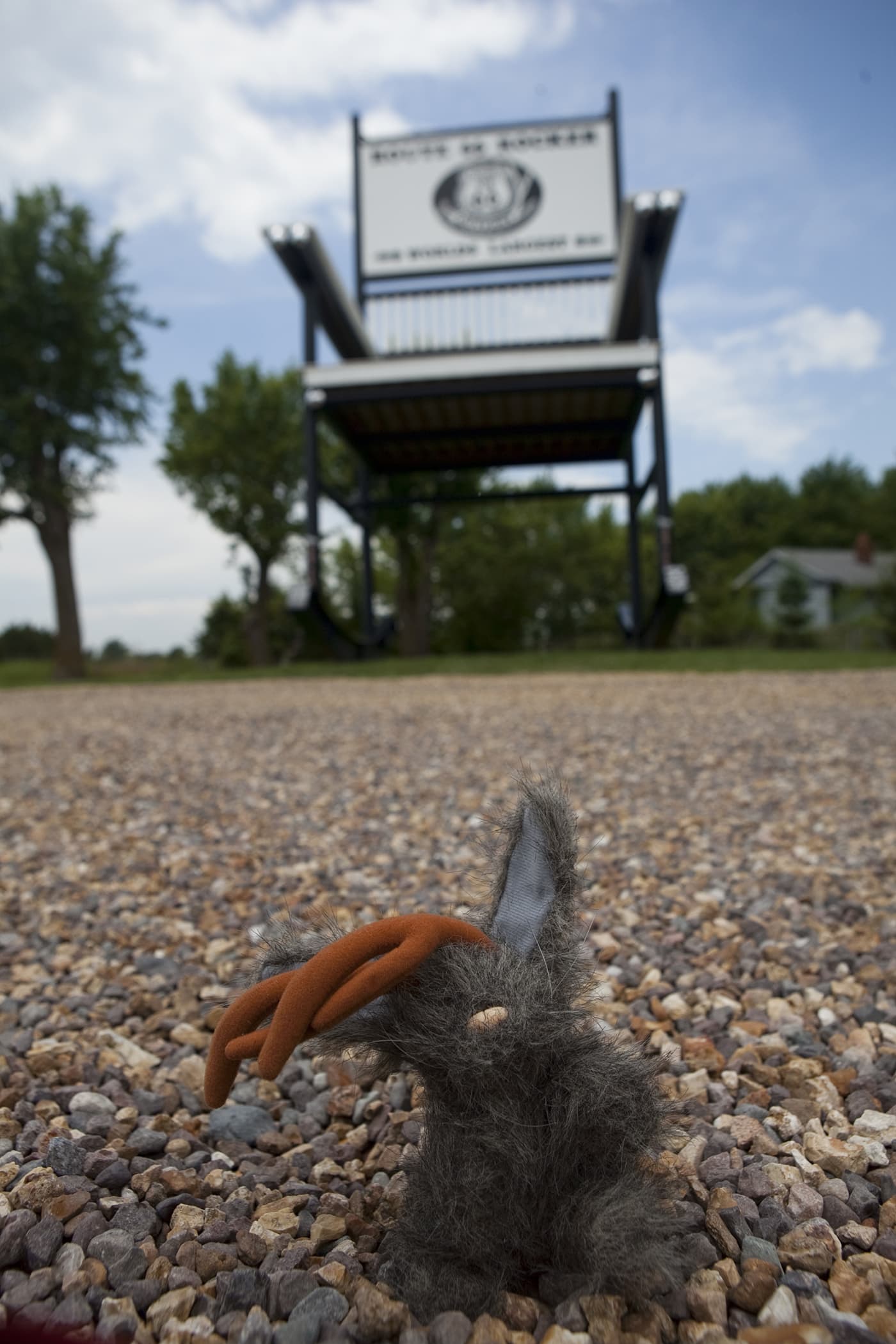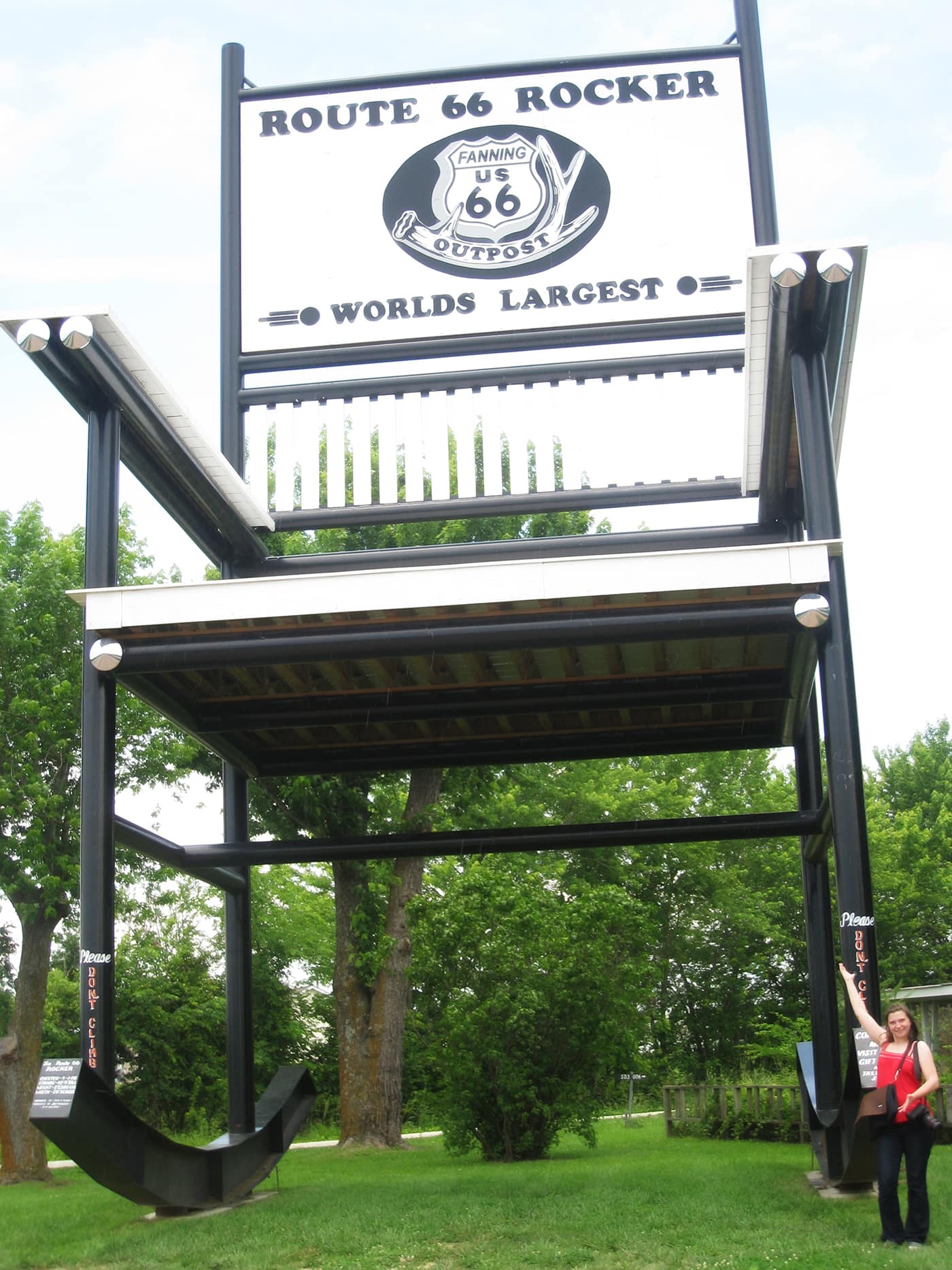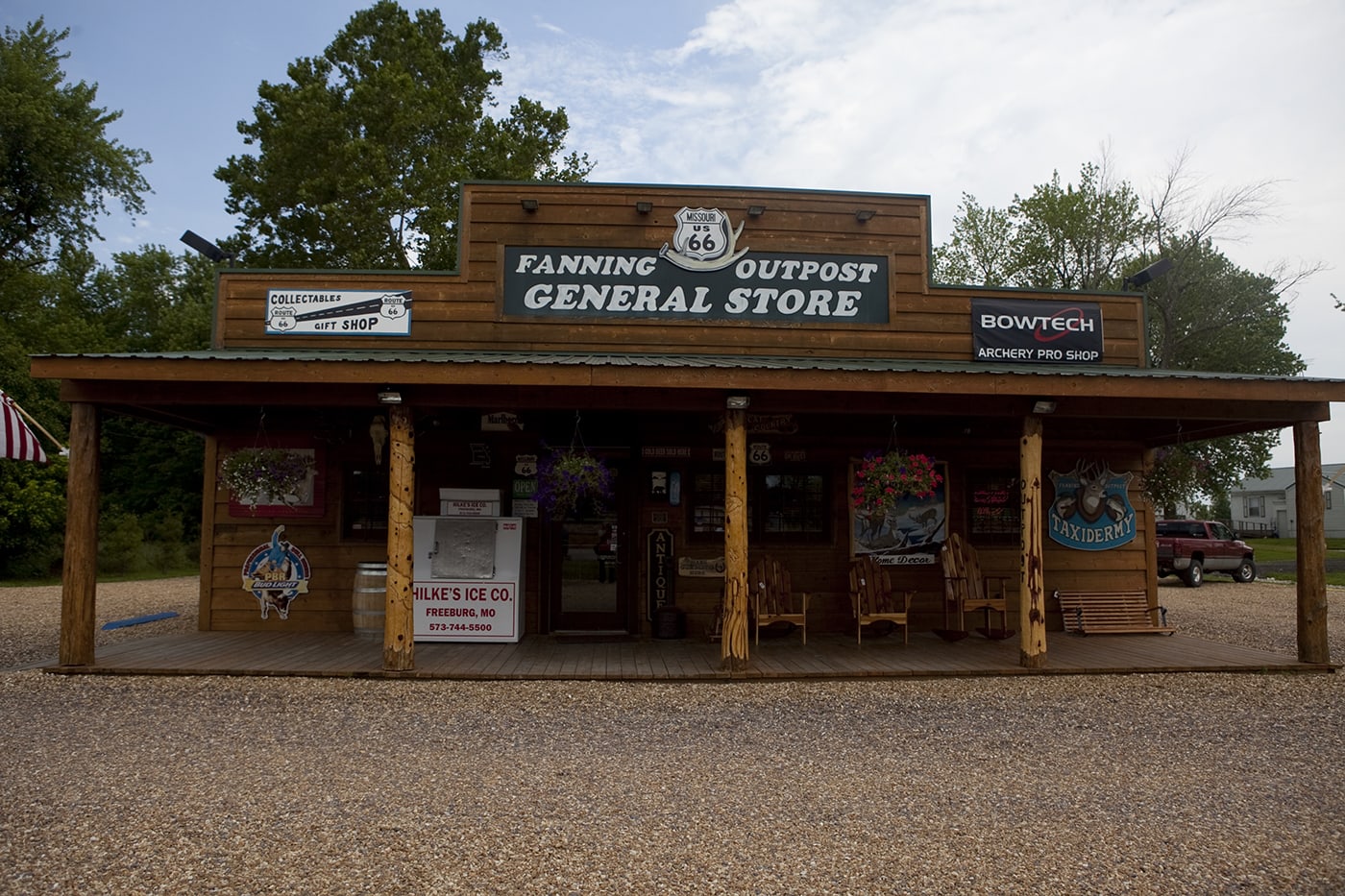 ---
World's Largest Rocking Chair (Route 66 Red Rocker)
(Or, the world's second largest rocking chair)
Location: Fanning Outpost General Store, 5957 Hwy ZZ, Cuba, Missouri
Hours: Always Visible
Cost: Free to See
---
Pin this post:
---
Looking for more world's largest roadside attractions in Missouri? Check out the world's largest goose and the world's largest pecan! And, while in Cuba, be sure to peruse the Route 66 murals!
Plan your road trip
This section contains affiliate links from which we might make a commission from your purchases, at no cost to you.
Book your hotel at Booking.com