The Hubble Space Telescope is one of the largest space telescopes ever launched by NASA. It's remained in operation since 1990 and is maintained in space by astronauts. The Hubble Telescope Replica in Marshfield, Missouri isn't quite as big, at 1/4 the size of the real thing, but it is much more accessible attraction for more of mankind.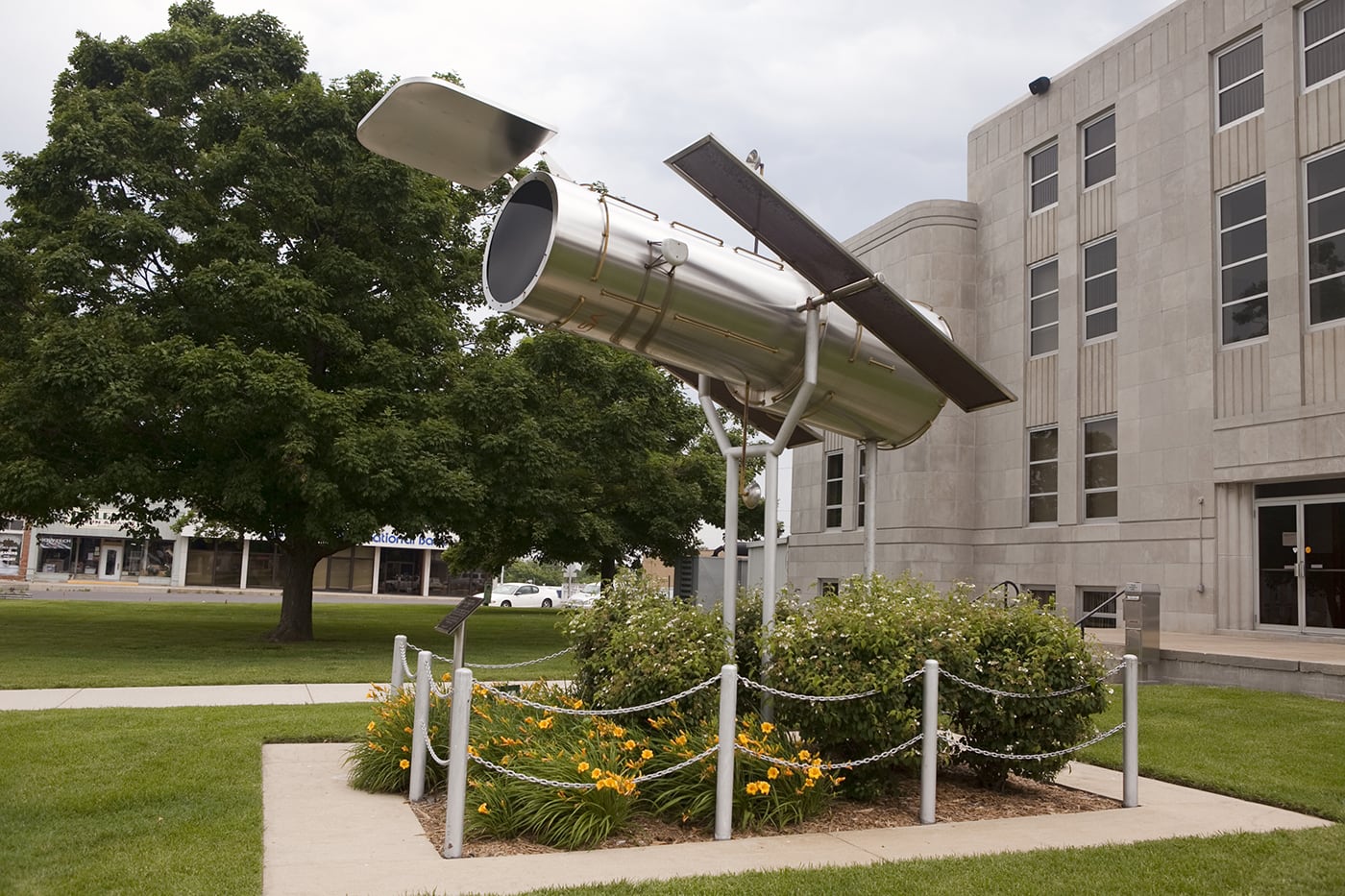 Edwin Powell Hubble (1889-1953) was an accomplished American astronomer. He discovered the expansion of the universe, showing that other galaxies besides the Milky Way exist and that they span all the way to the limits of the universe. His scientific work eventually led to the posthumous launch of the Hubble Space Telescope in 1990.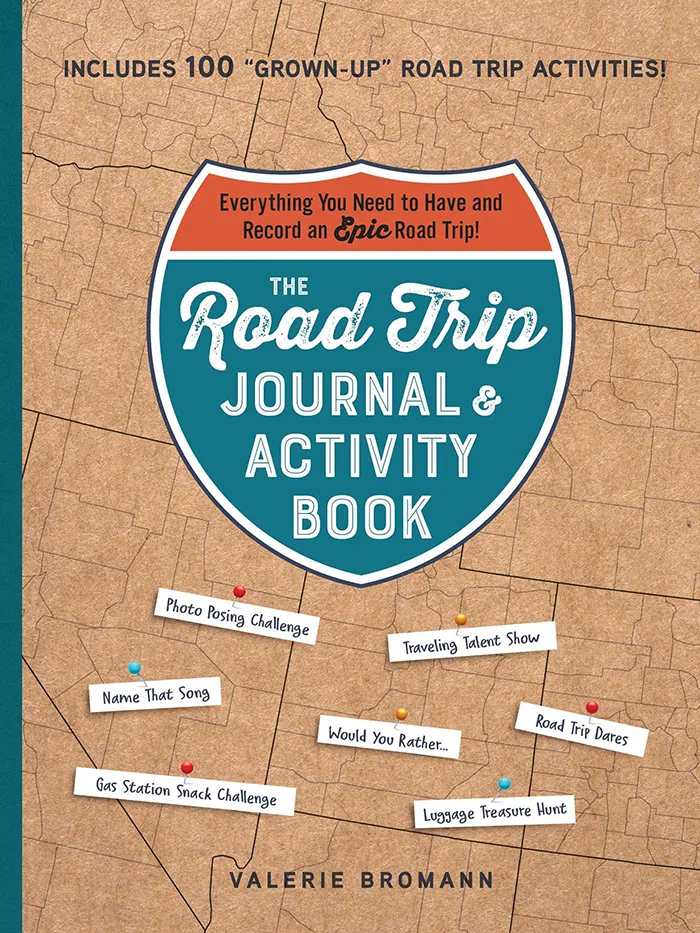 The Road Trip Journal & Activity Book
Everything You Need to Have and Record an Epic Road Trip!
Enjoy fun games and challenges to pass the time on your next road trip and have a keepsake to look back on for years to come with this entertaining must-have for your next vacation.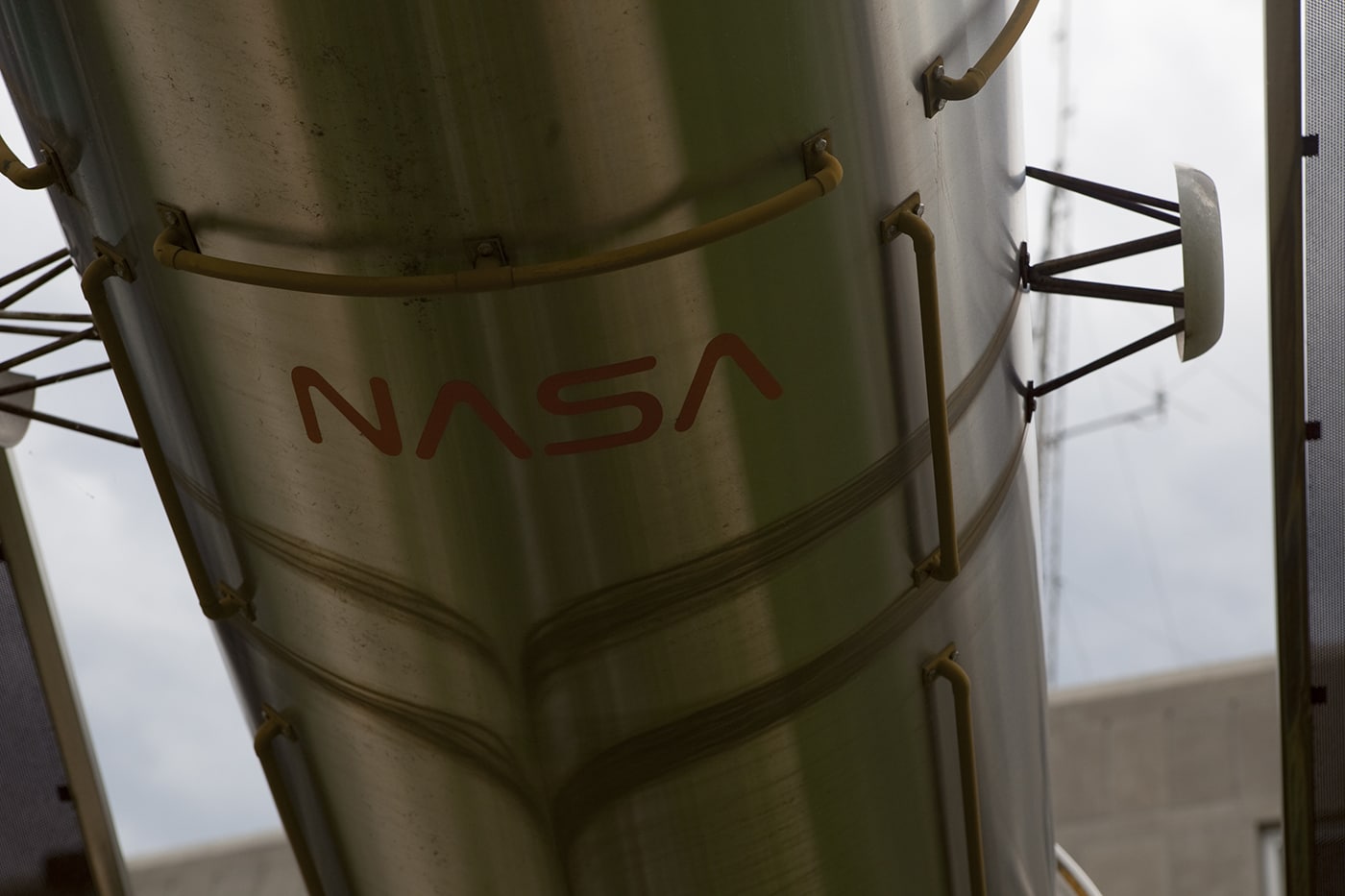 Hubble was born in Marshfield, Missouri and is the town's most famous former resident. To honor his legacy this 1,200 pound, scale model of the Hubble Space Telescope was erected in front of the local courthouse and dedicated in his memory on July 4, 1994.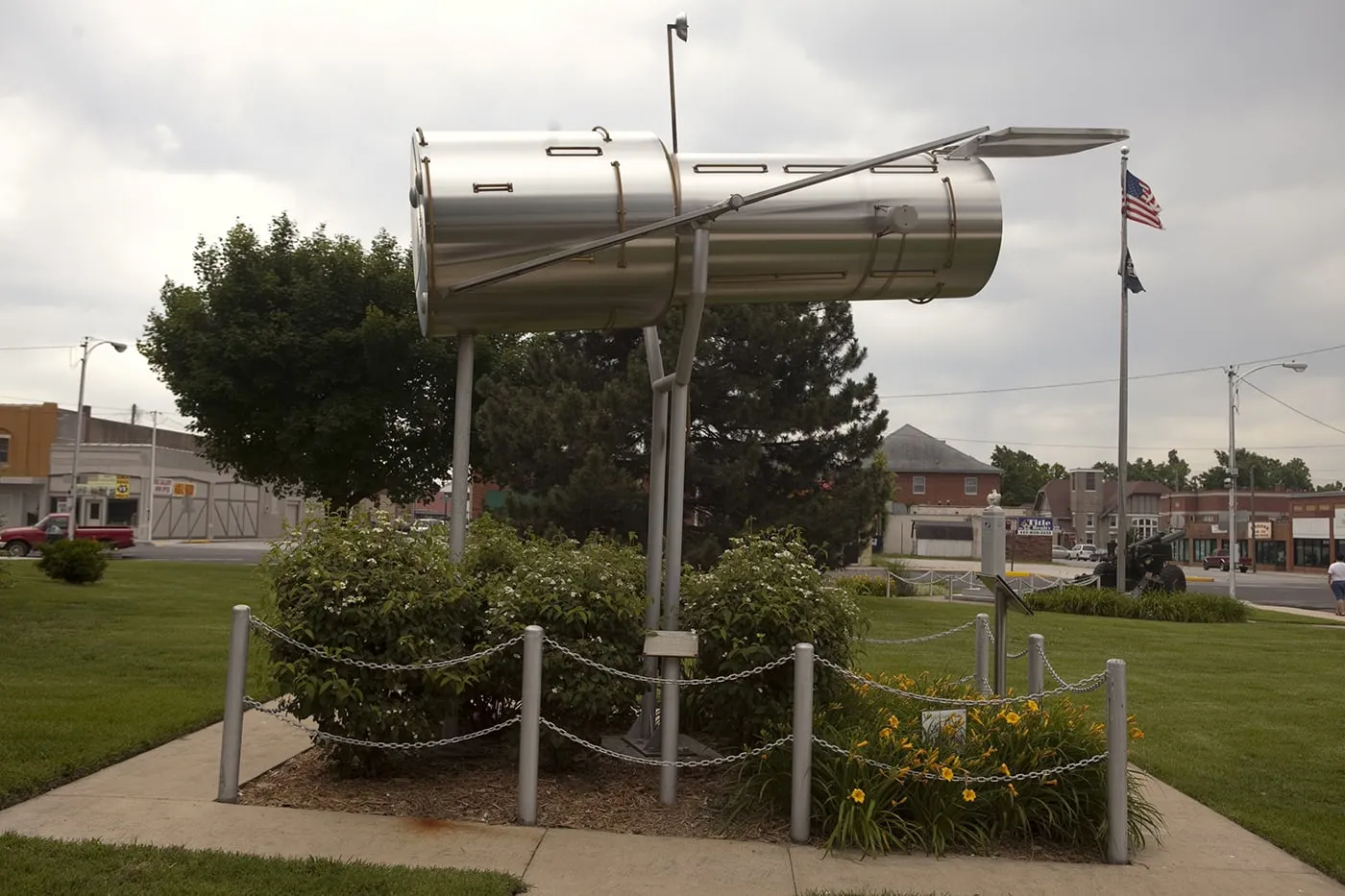 If you're traveling on a Missouri road trip or driving Route 66, be sure to check out these other Missouri roadside attractions – Hubble Telescope Replica. (And also check out the Cookin' from Scratch Chicken Car, World's Largest Fork, and UMR Stonehenge Replica – on the way!)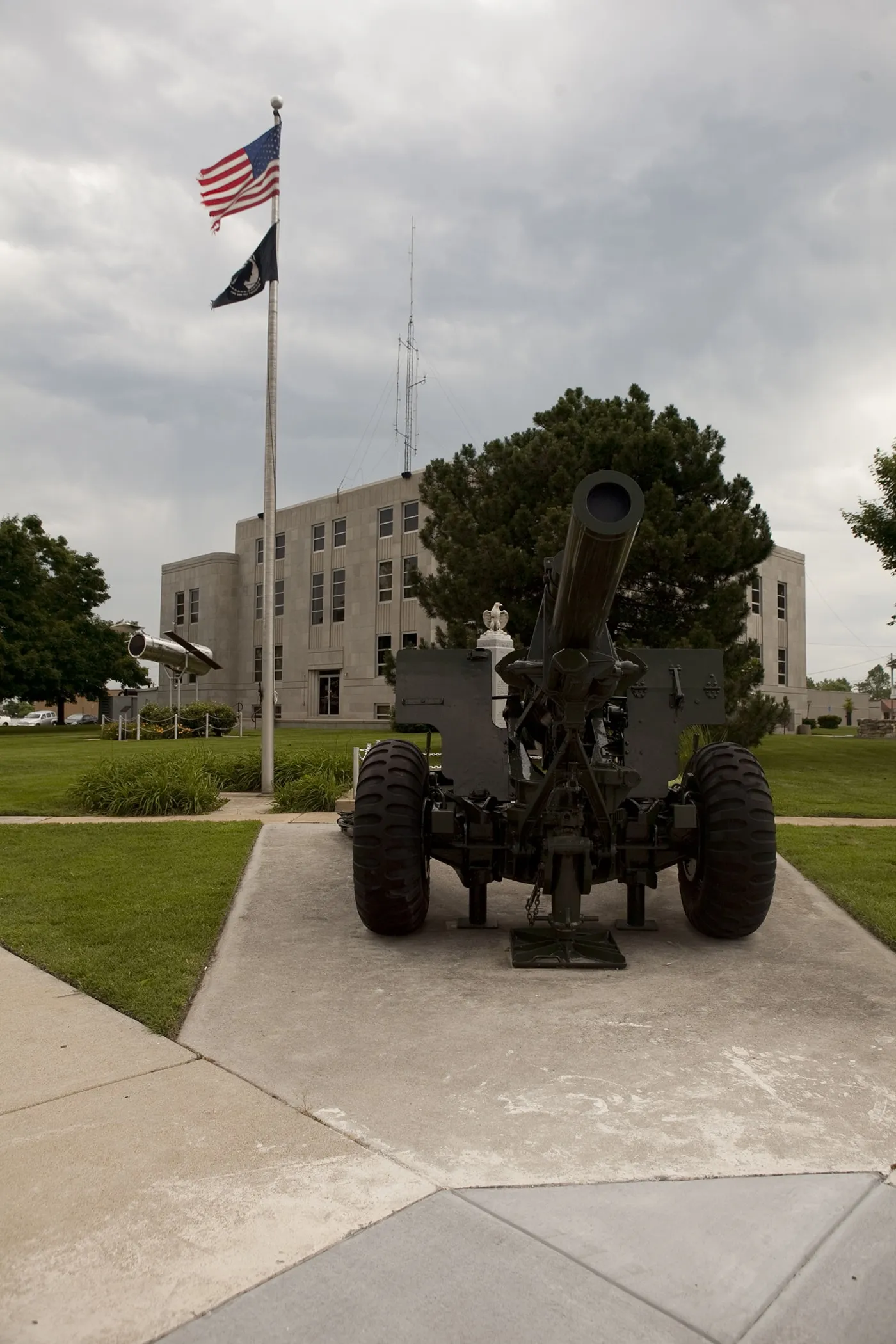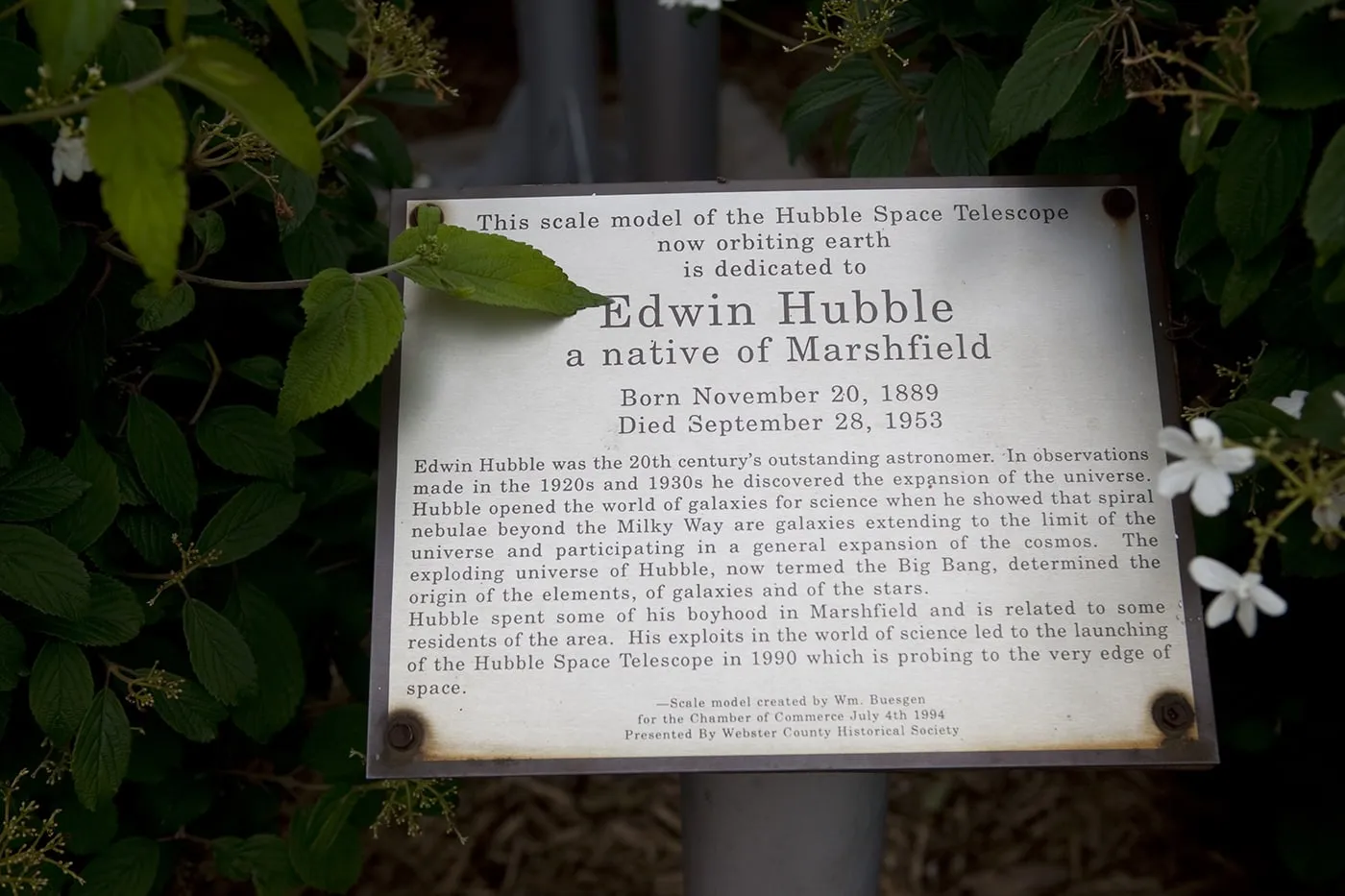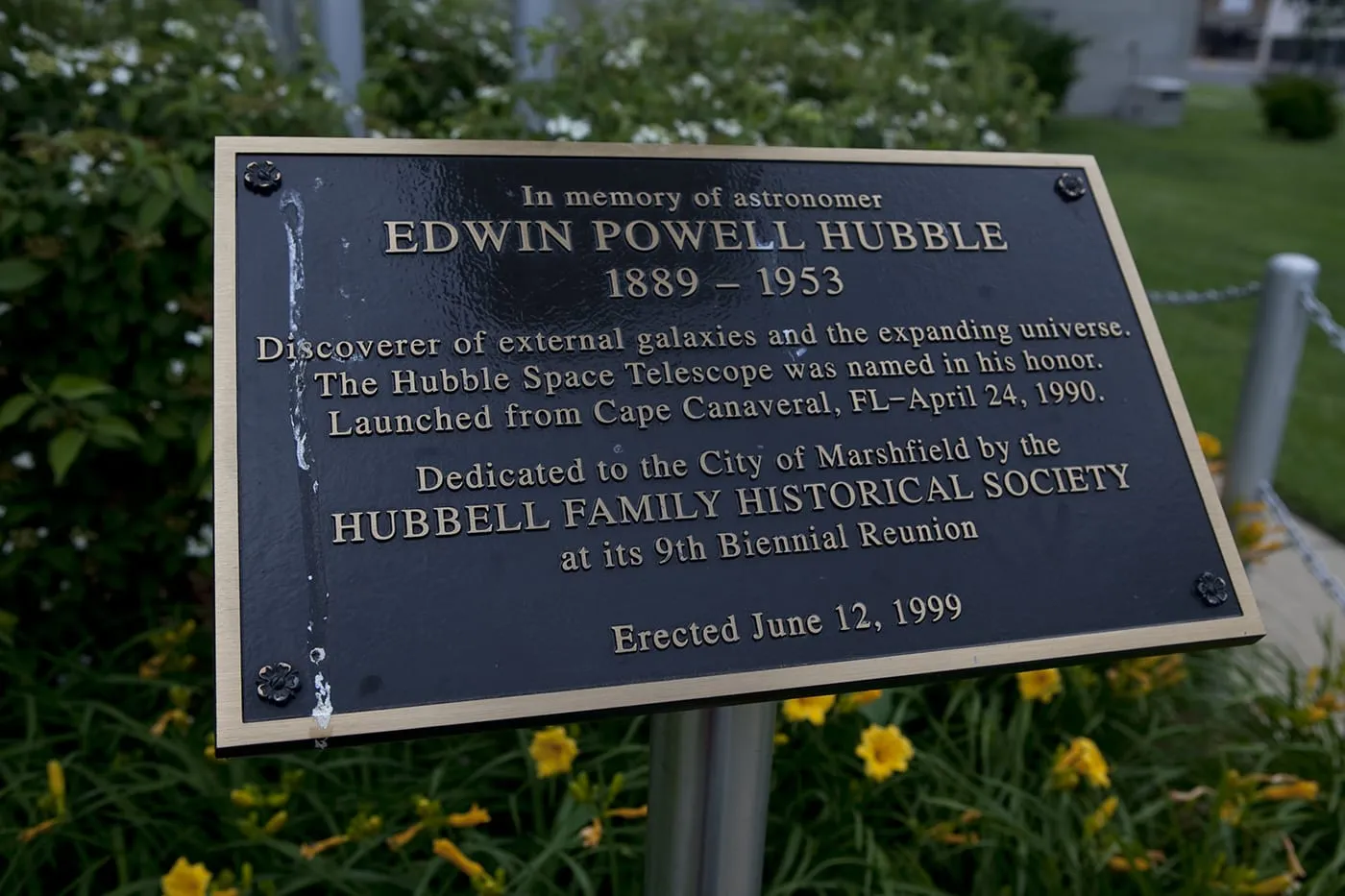 ---
Hubble Telescope Replica
Location: Webster County Courthouse, 140 S. Clay St., Marshfield, MO
Hours: Always Visible
Cost: Free to See
---
Pin this Missouri roadside attraction: