Sixty-five million years ago, dinosaurs went extinct. But, in the 1900s, the Bronotsaurus came back. It came back in the form of a gas station mascot: The Sinclair Oil Dinosaur. Sinclair was a popular gas station in the mid 1900s, and distinctive big green dinos were fixtures near their pumps. Most people think that those dinosaurs went extinct in 1969, when Sinclair was acquired by the Atlantic Richfield Company (ARCO). At that time, the iconic green dino was all but retired. However, some persisted in the near future, and the persistent road tripper can even find a dino or two out there today.
However, finding a Sinclair Station Dinosaur in Missouri was harder than I'd imagined…
One gas station would be closed.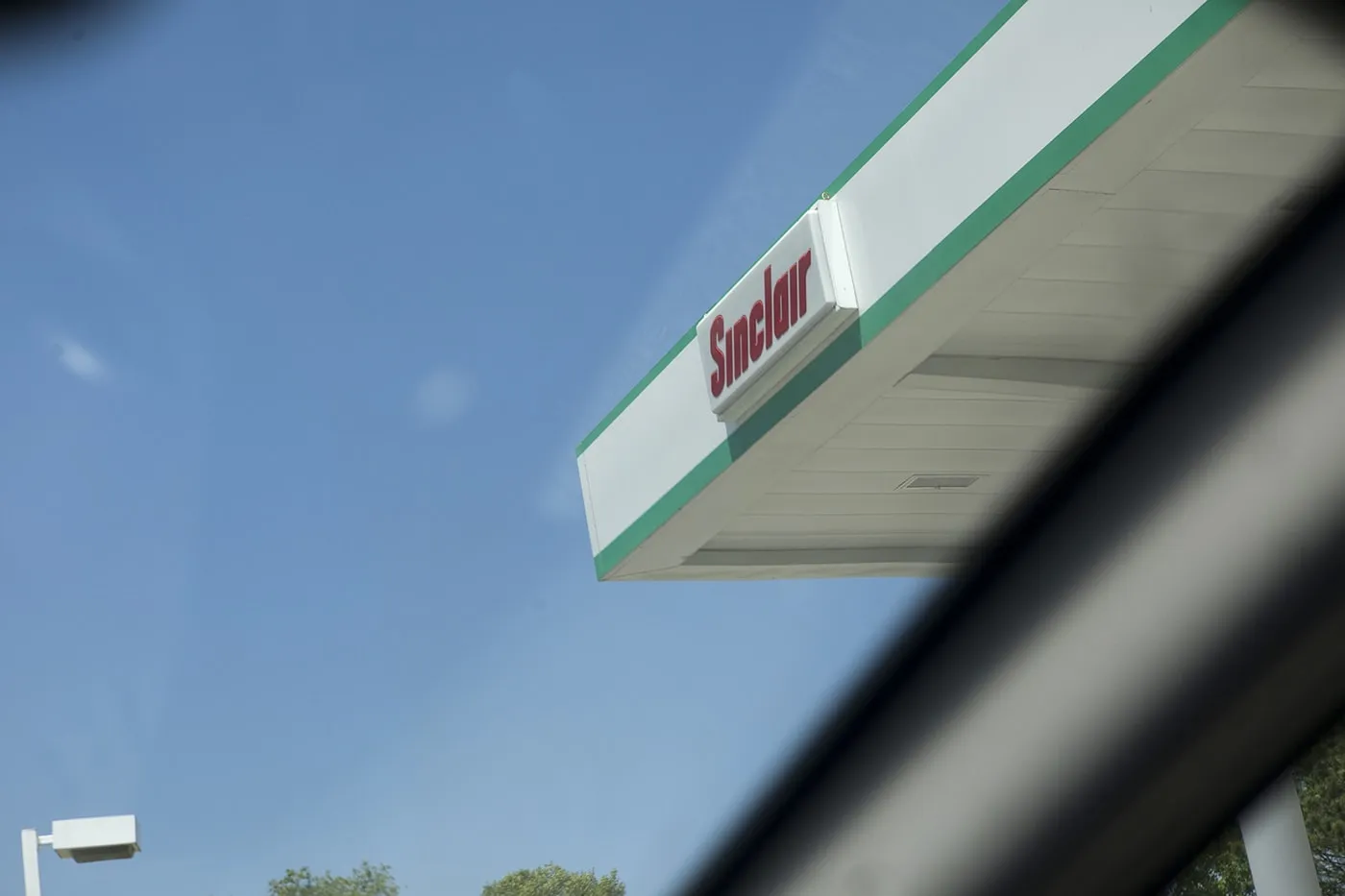 One gas station would be open, but not have a dino in site.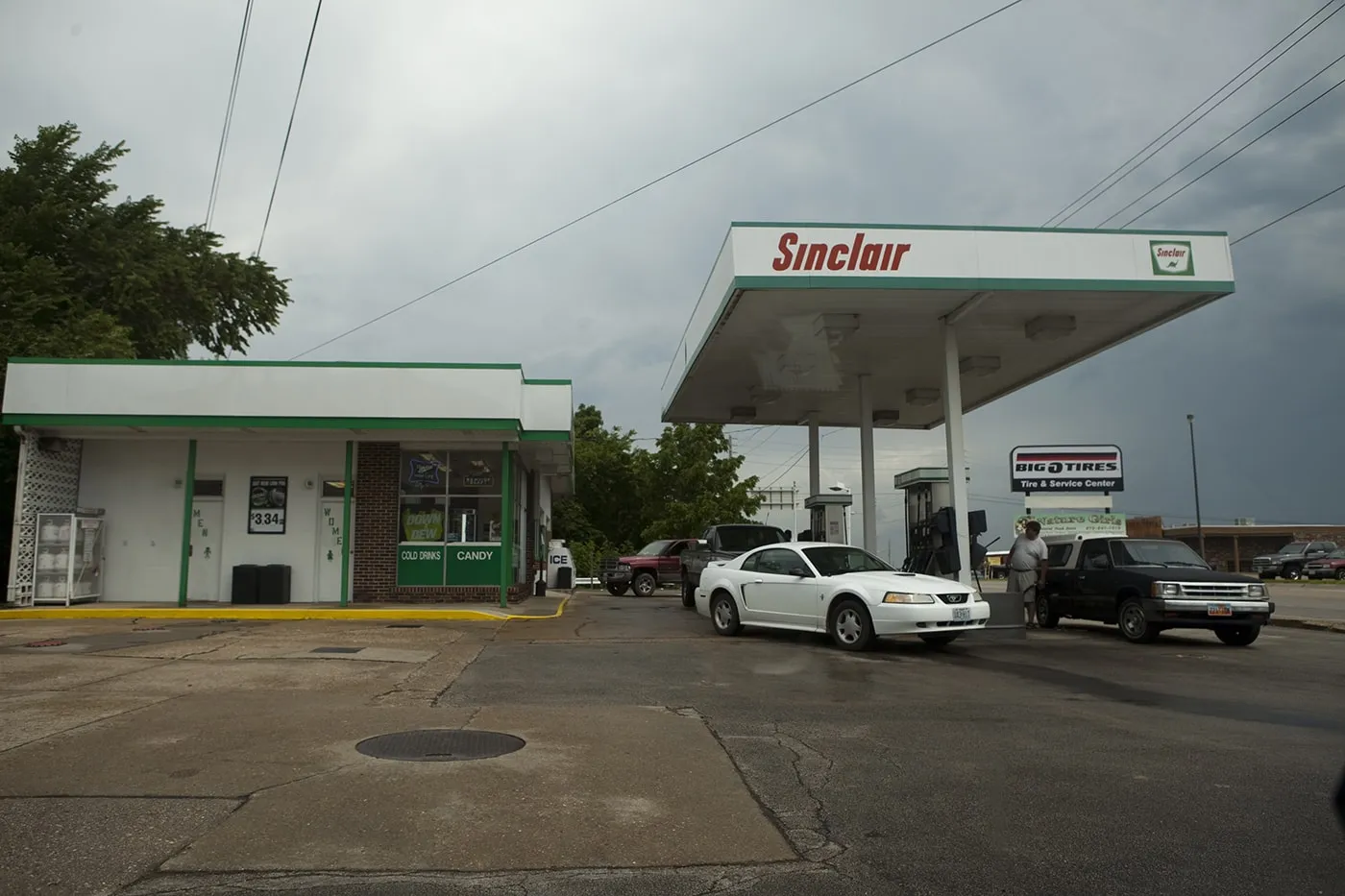 Another would be turned into a used car lot.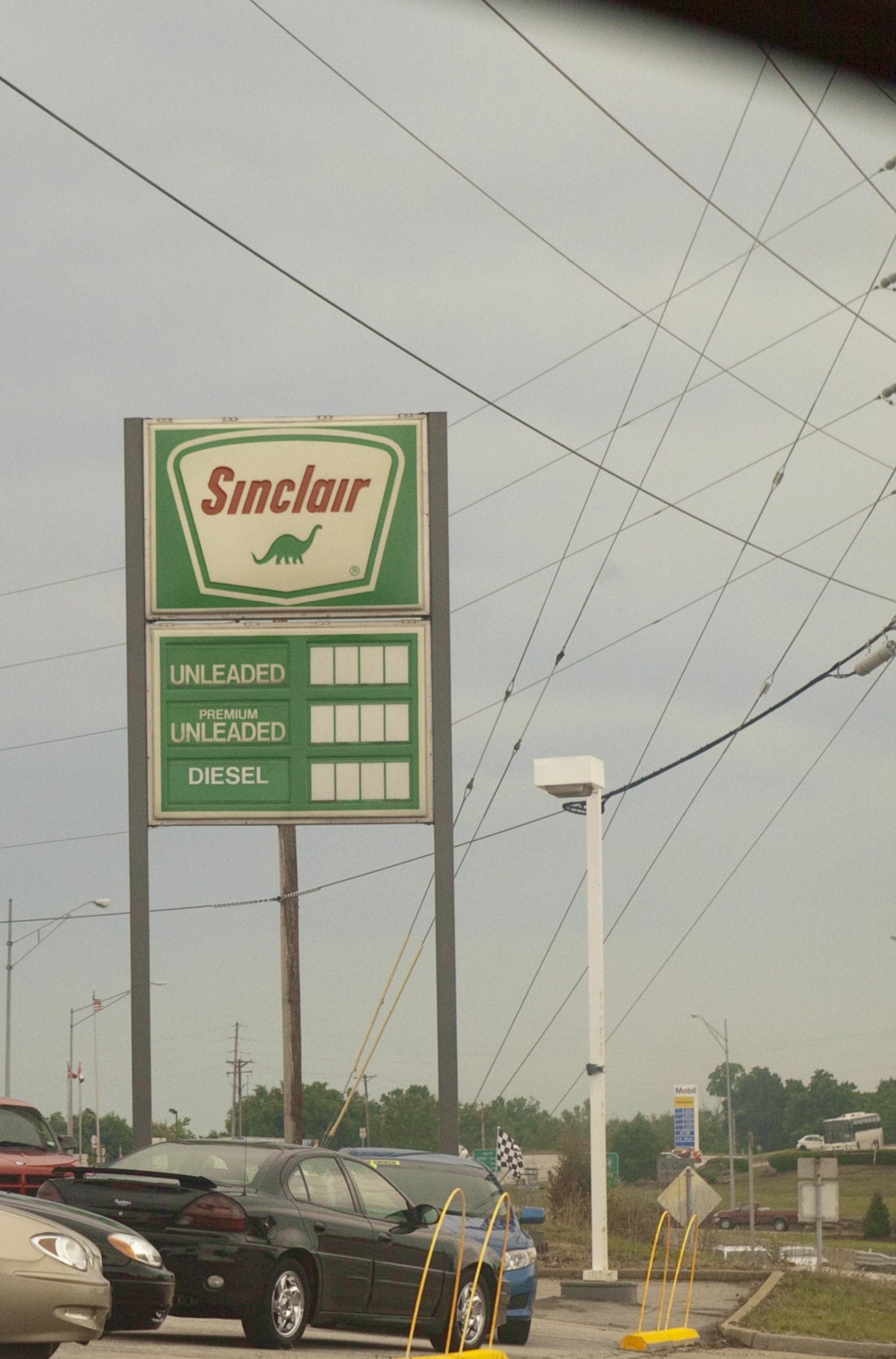 But, finally, just at the end of my Missouri road trip, we had decided to try just one last time in St. Louis: and we were successful!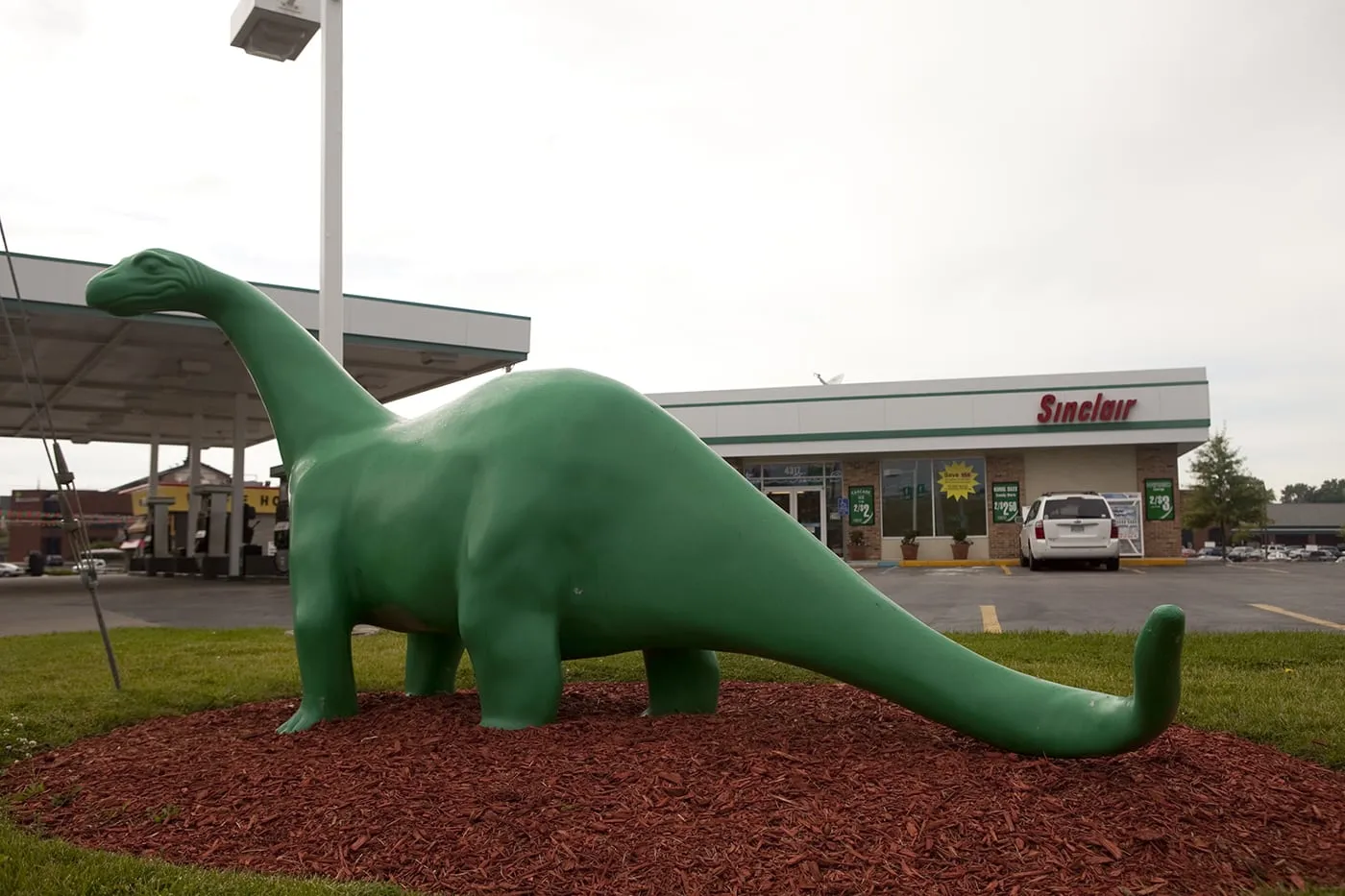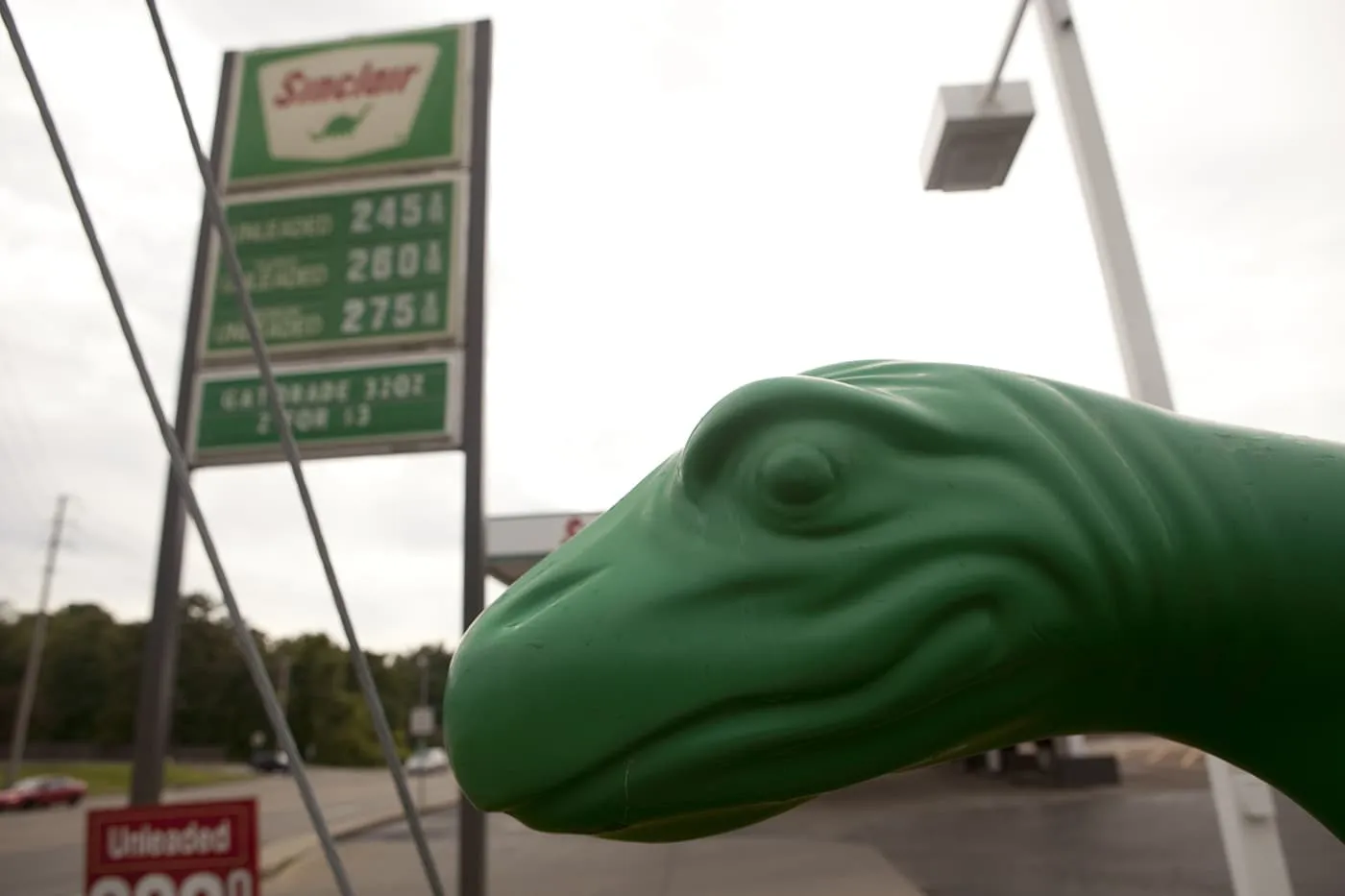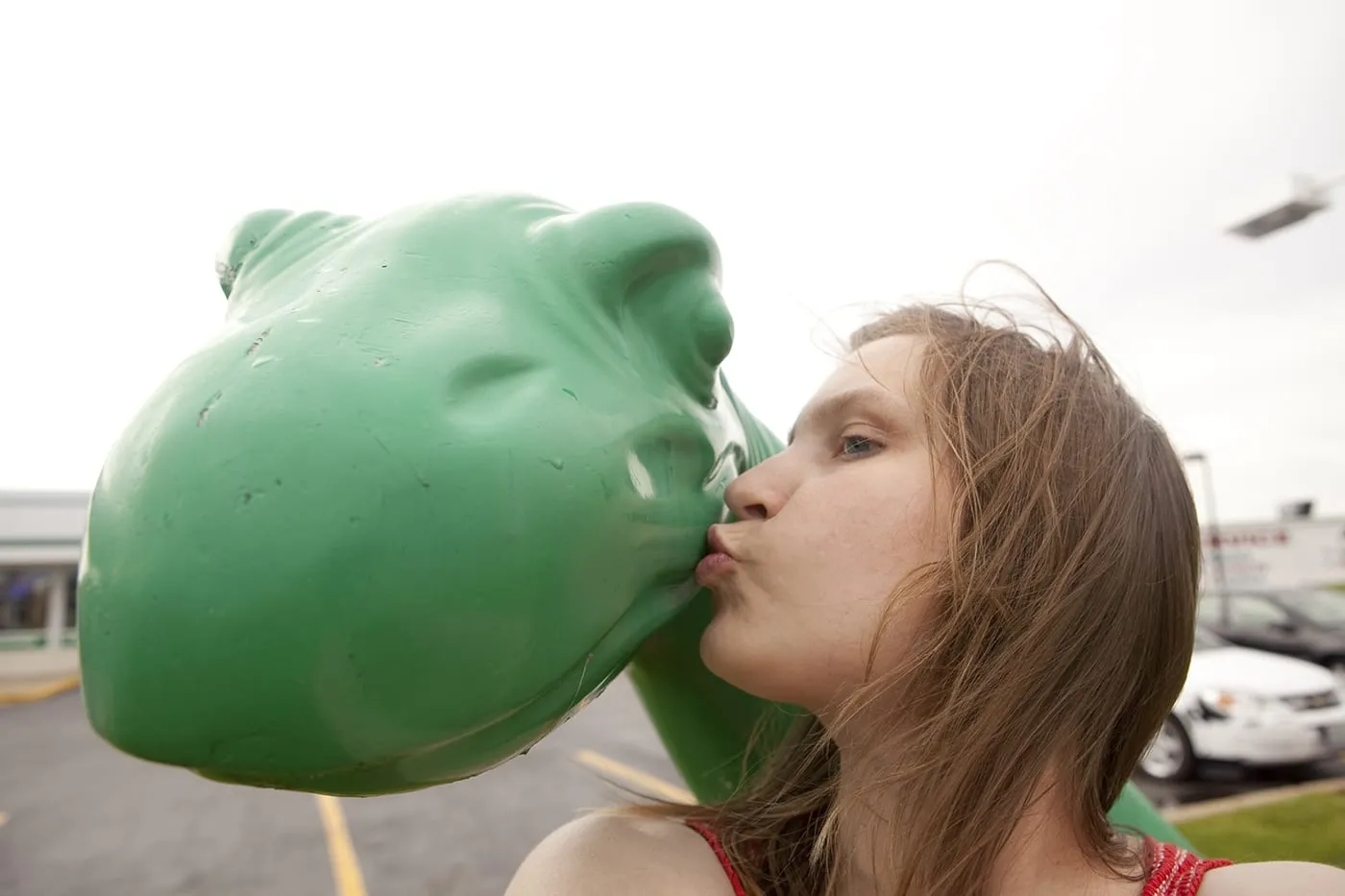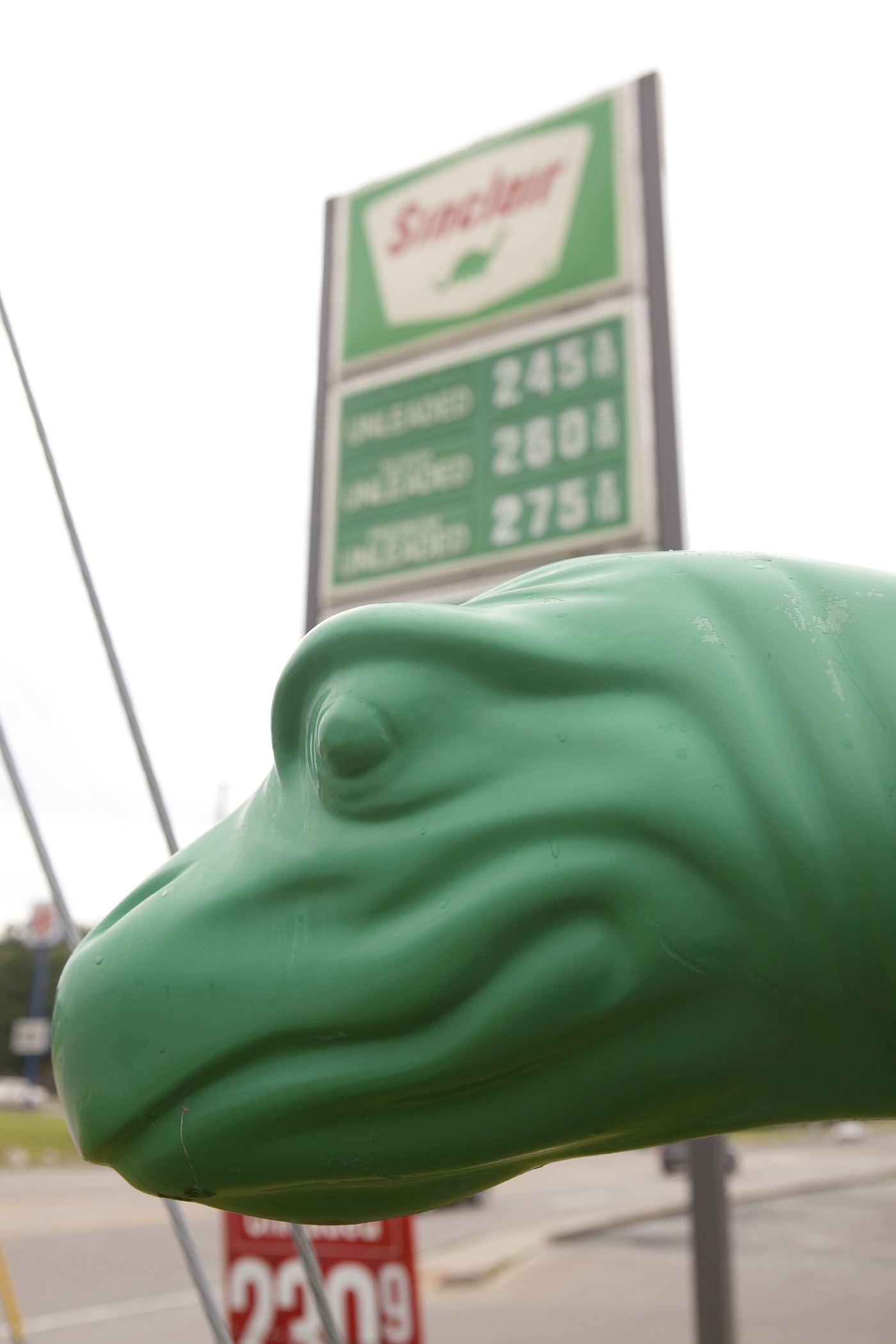 Sinclair dinosaurs can be found in many locations throughout the US. Some of the favorites I've found are the Rooftop Sinclair Dinosaur in Wilmington, Illinois; the Sinclair Gas Station Dinosaur in Sinclair, Wyoming; and the Giant Sinclair Dinosaur in Wisconsin Dells, Wisconsin.
Site: The Sinclair Oil Dinosaur
Location: 4317 Butler Hill Rd, St Louis, MO 63128
Cost: Free (gas will cost you)
Hours: Always visible.
Date:June 7, 2009
Pin this roadside attraction: