Are you planning a Missouri road trip and want to find all the best Missouri roadside attractions along your route? Whether you've driving Route 66 or spending a weekend getaway in St. Louis, Kansas City, or Branson, you won't want to miss these 15 must-see places to go in Missouri. These Missouri attractions and oddities make fun pit stops on the road and great additions to your travel itinerary.
Below are the 15 best roadside attractions in Missouri: from a museum meant to climb through, to a few of the biggest world's largest things, to a replica of Stonehenge. You won't want to miss any of these bucket list worthy tourist traps and road trip stops on your Missouri vacation.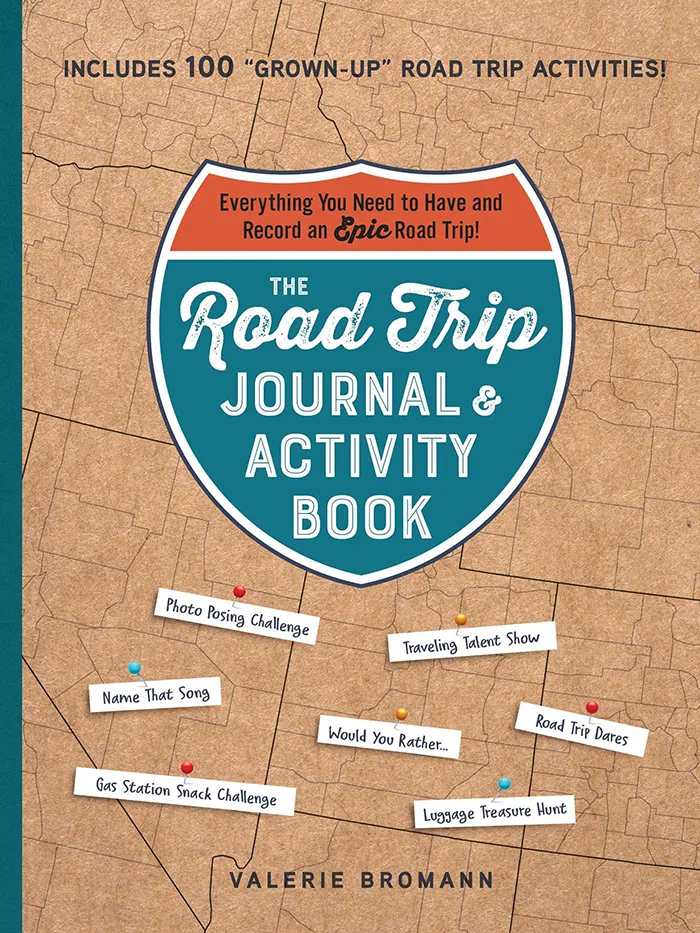 The Road Trip Journal & Activity Book
Everything You Need to Have and Record an Epic Road Trip!
Enjoy fun games and challenges to pass the time on your next road trip and have a keepsake to look back on for years to come with this entertaining must-have for your next vacation.
Ready to hit the road? Let's go!
The 15 Best Missouri Roadside Attractions (in no particular order):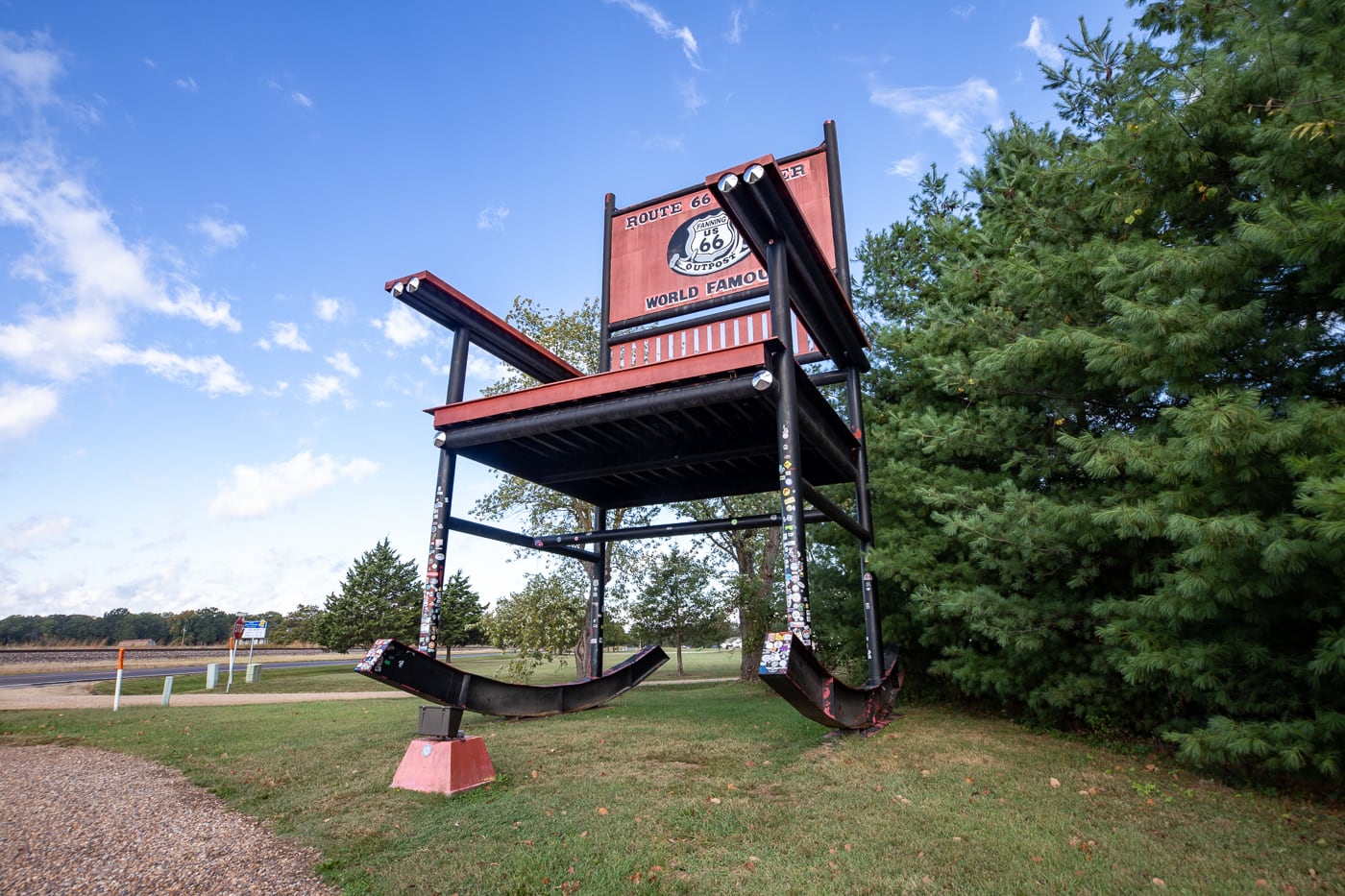 1. Former World's Largest Route 66 Rocking Chair
Fanning 66 Outpost, 5957 State Hwy ZZ, Cuba, MO
In 2008, the "World's Largest Rocking Chair" was erected on historic Route 66 outside the Fanning Outpost General Store in Cuba, Missouri. Designed by John R. Bland and fabricated by Joe Medwick the chair stood at 42 feet tall and 20 feet wide — it was the biggest rocker in all of America! It was even Guinness certified as the world's largest rocker. It's since been repainted and now is referred to as the Route 66 Rocker after it lost its official ranking to the new world's largest rocking chair in Casey, Illinois. Still, it's an impressively tall rocker and a must-stop on a Missouri Route 66 road trip.
2. World's Largest Ball Of String,
America Bowman Restaurant & O'Malley's Irish Pub, 500 Welt St, Weston, MO
We all love a good "world's largest ball of twine" (and you can find one at Ripley's Believe it or Not Museum in Branson, Missouri) but how about a world's largest ball of string? Finley Stephens created the 19-foot, 3,712-pound string ball in the 1950s. He left the giant ball of string in his barn turned museum, which is now home to the America Bowman Restaurant and O'Malley's Irish Pub, and where it can still be admired today.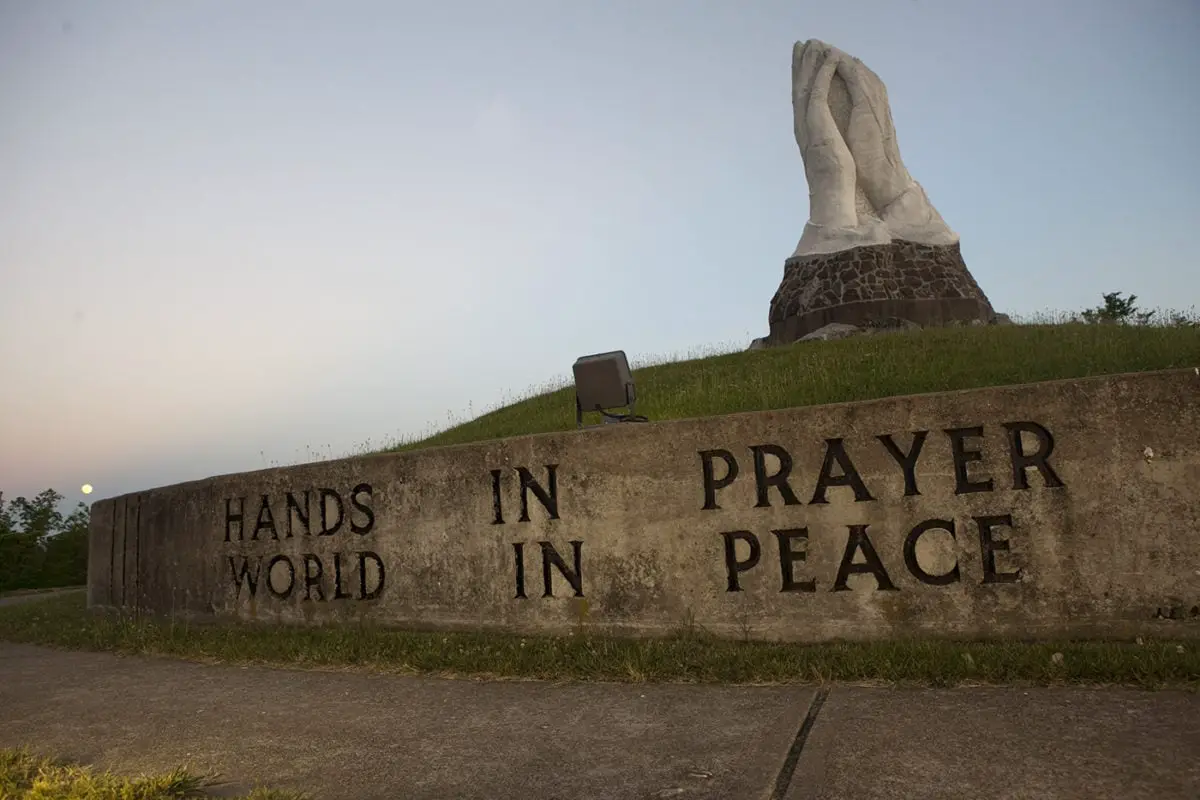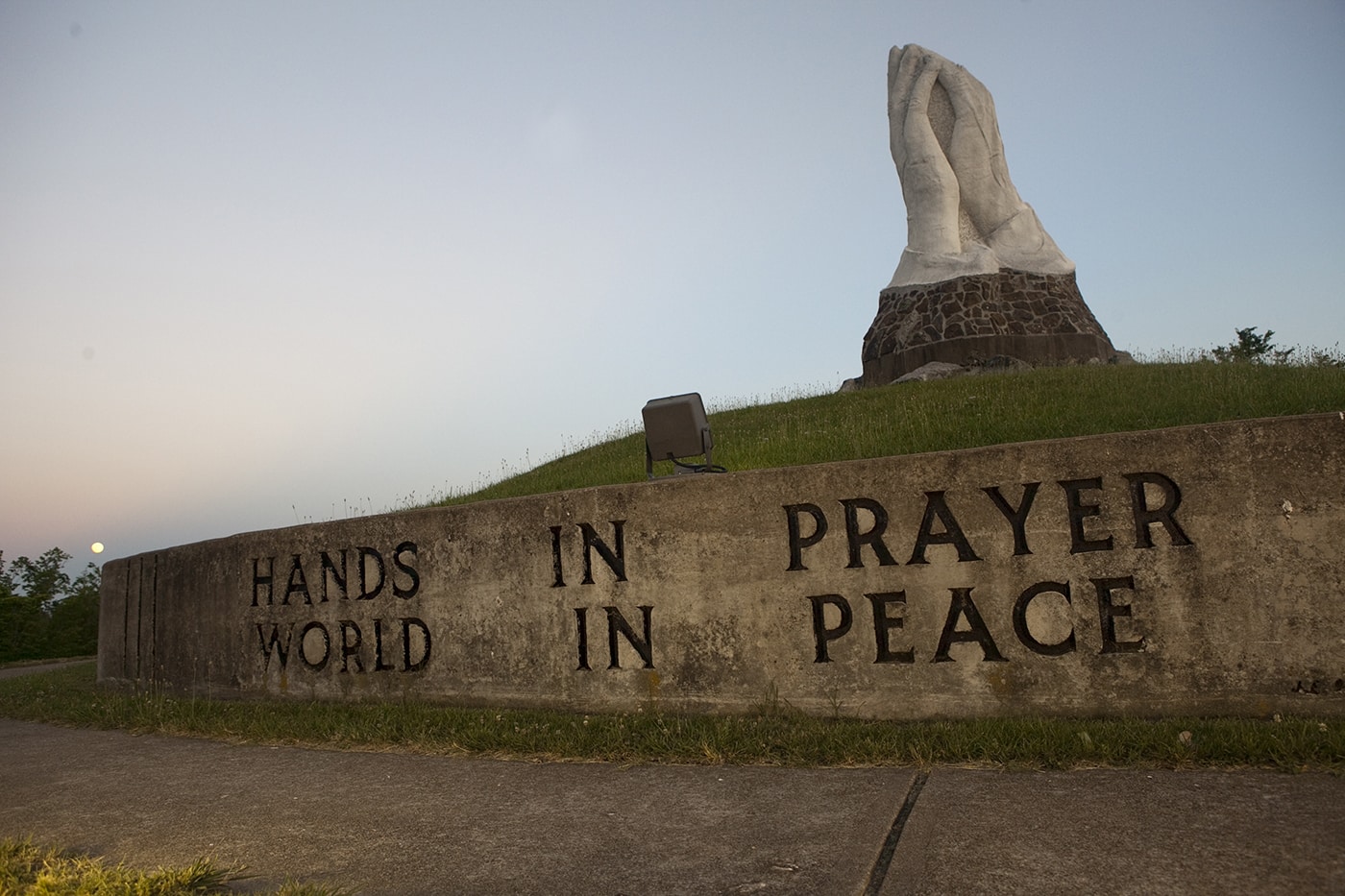 3. Giant Hands in Prayer
Dawson Dr, Webb City, MO
These large praying hands stand at 32 feet tall (on top of a 40-foot-tall man-made hill) and weigh a whopping 110 tons! At the base of the hands is a winding concrete slab inscribed with a simple message: Hands in prayer. World in peace. The Route 66 attraction was created by Jack Dawson in 1972.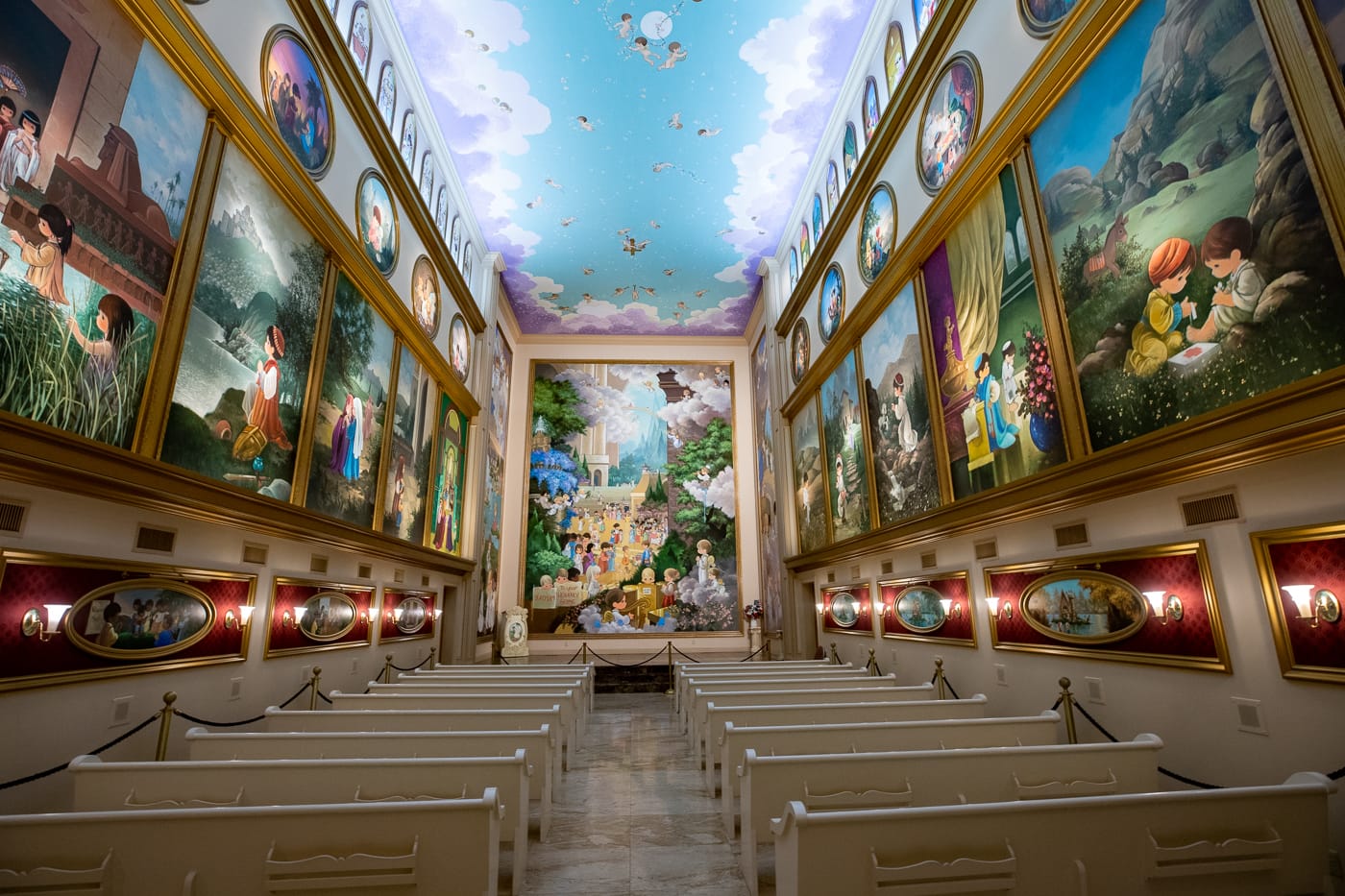 4. Precious Moments Chapel
4321 S Chapel Rd, Carthage, MO
The Precious Moments Chapel in Carthage is a tchotchke wonderland inspired by Michelangelo's Sistine Chapel in Rome. Precious Moments dolls are collectible items depicting innocent children with bulbous heads, wide black eyes, and no mouths. The Missouri chapel was designed by artist Samuel J. Butcher and features over-the-top paintings, sculptures, and fountains depicting the winged angels from the catalog. Whether you're religious or not, it's a beautiful and quirky Missouri oddity.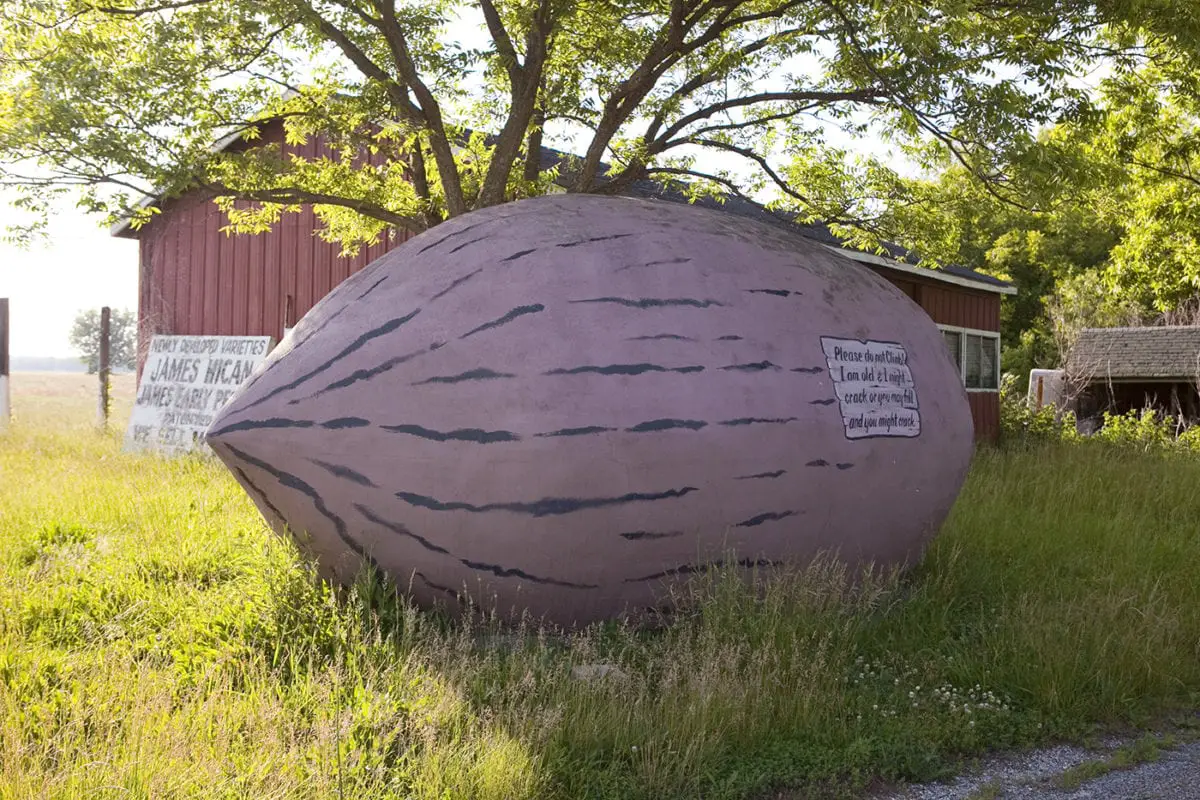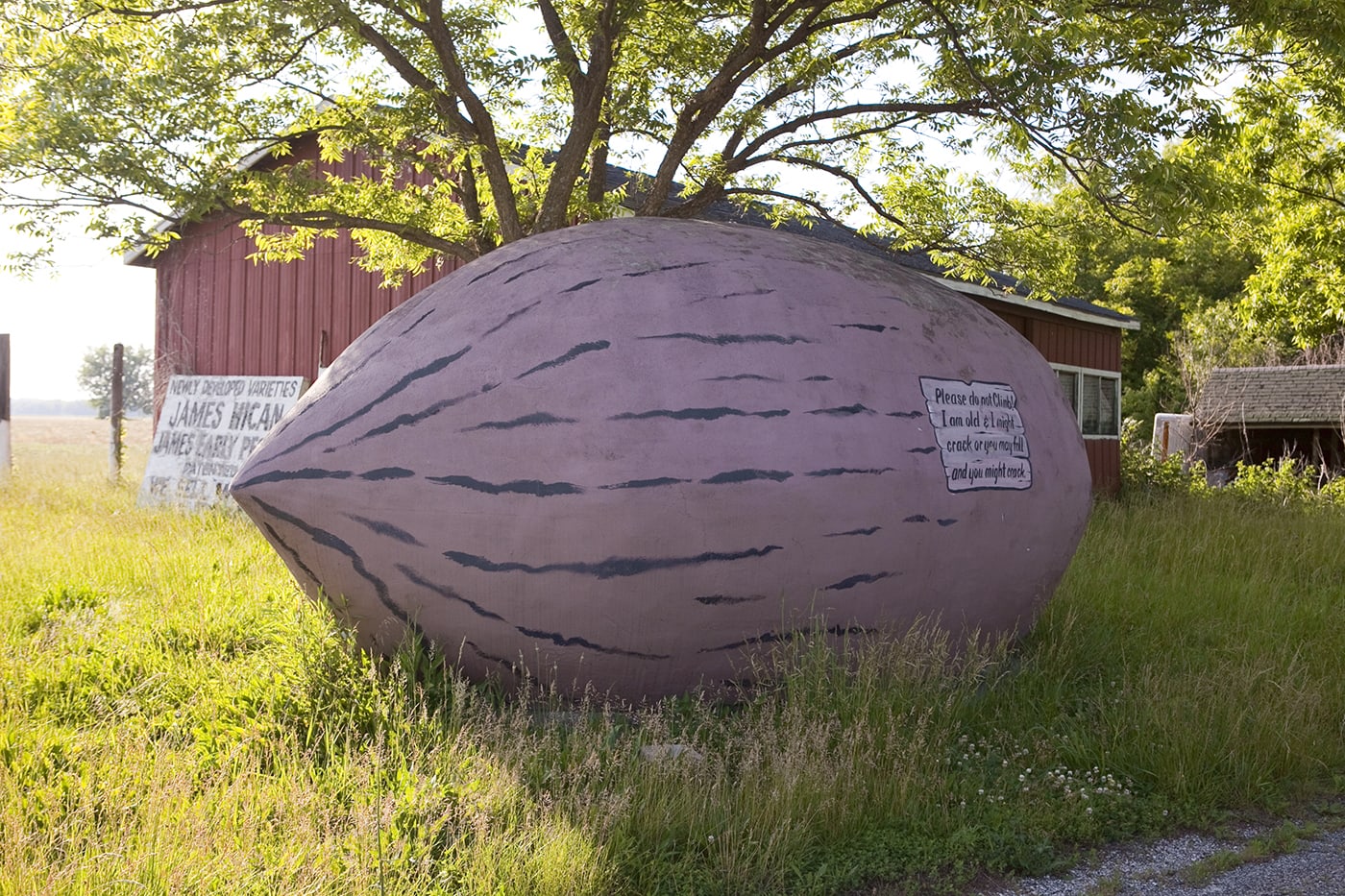 5. World's Largest 20th Century Pecan
119 W Broadway St, Brunswick, MO
The World's Largest Pecan was constructed in 1982 (or possibly earlier) by George and Elizabeth James on the James Pecan Farm. This large Missouri roadside attraction was meant to be a replica of the farm's signature Starking Hardy Giant pecan. Their hardy pecan is a large thin-shell variety discovered by George James in 1955. This giant pecan is 7 feet in diameter by 12 feet long, weighs in at around 12,000 pounds, and is made entirely out of concrete.
6. Titanic Museum
3235 W 76 Country Blvd, Branson, MO
The Titanic Museum in Branson, Missouri is one of two Titanic-themed museums owned by John Joslyn (the other is in Pigeon Forge, Tennessee). On the outside, the Missouri roadside attraction is shaped like the giant ship. On the inside, visitors (AKA "passengers") are immersed in the experience of walking the halls (and Grand Staircase) of the famed, doomed, cruise liner. Replicated rooms host more than 400 authentic artifacts from the ship and its passengers.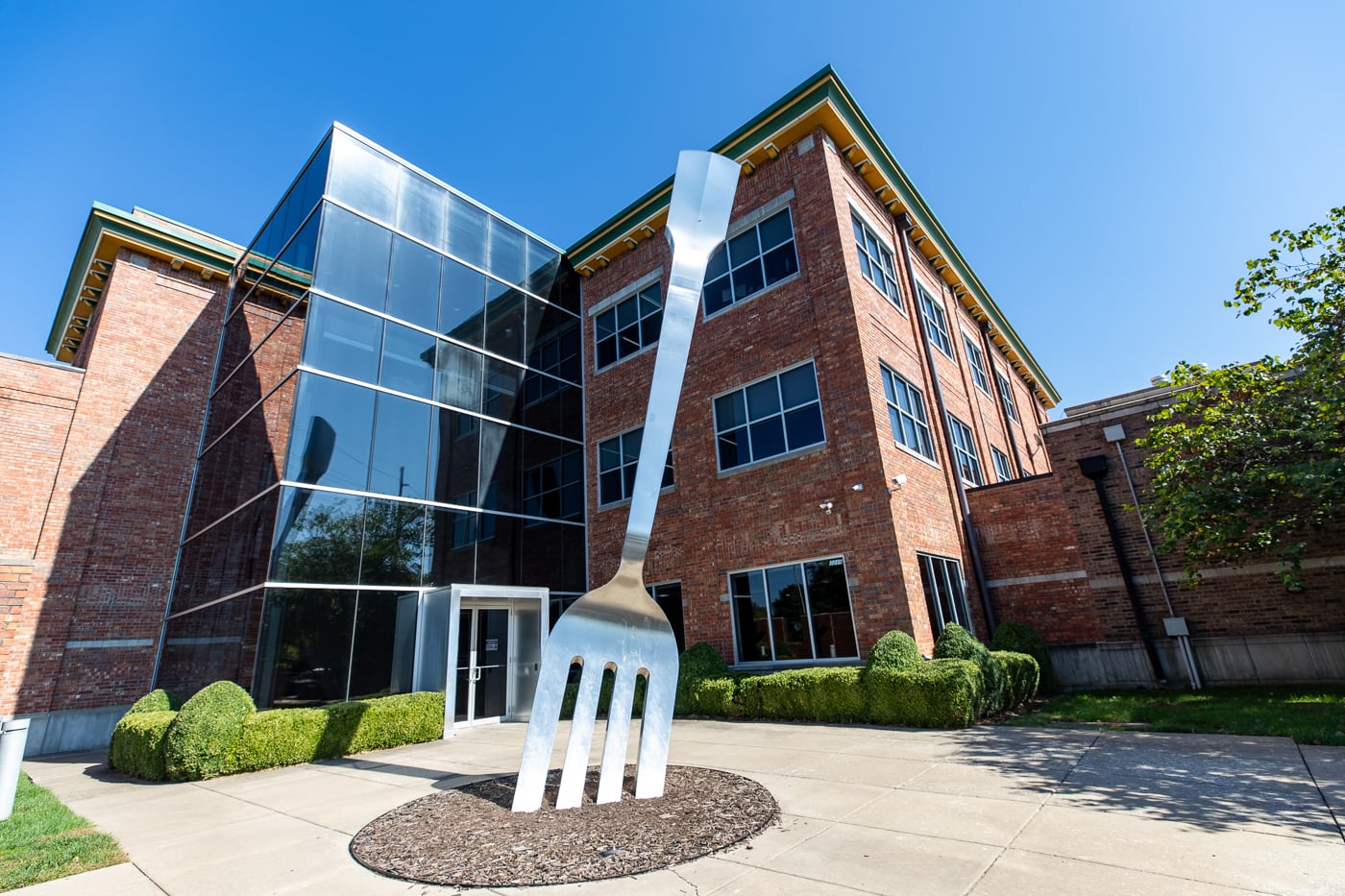 7. World's Largest Fork
2215 W Chesterfield St, Springfield, MO
Located in the parking lot of Springfield's Noble & Associates marketing agency this 35-foot tall, 11-ton utensil is the biggest fork in the world! It used to reside outside of a restaurant, but relocated to the current position when that location closed.
8. Leila's Hair Museum
1333 S Noland Rd, Independence, MO
Leila's Hair Museum is the only hair museum in the world. Leila Cohoon has amassed an impressive collection of over 600 hair wreaths and over 2000 pieces of jewelry made of human hair. Featuring centuries old brooches, sepia neck pieces painted with pulverized hair, and horseshoe-shaped hair wreathes, this small Missouri museum is one cut above the rest.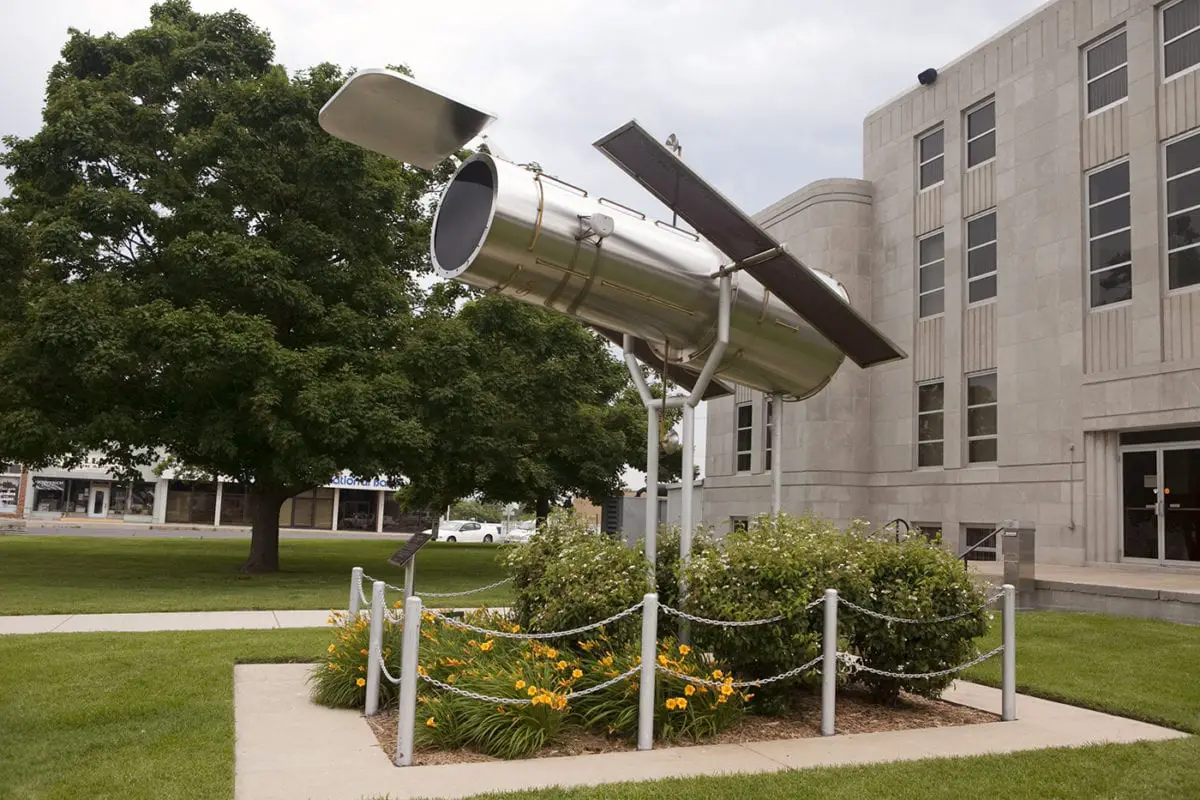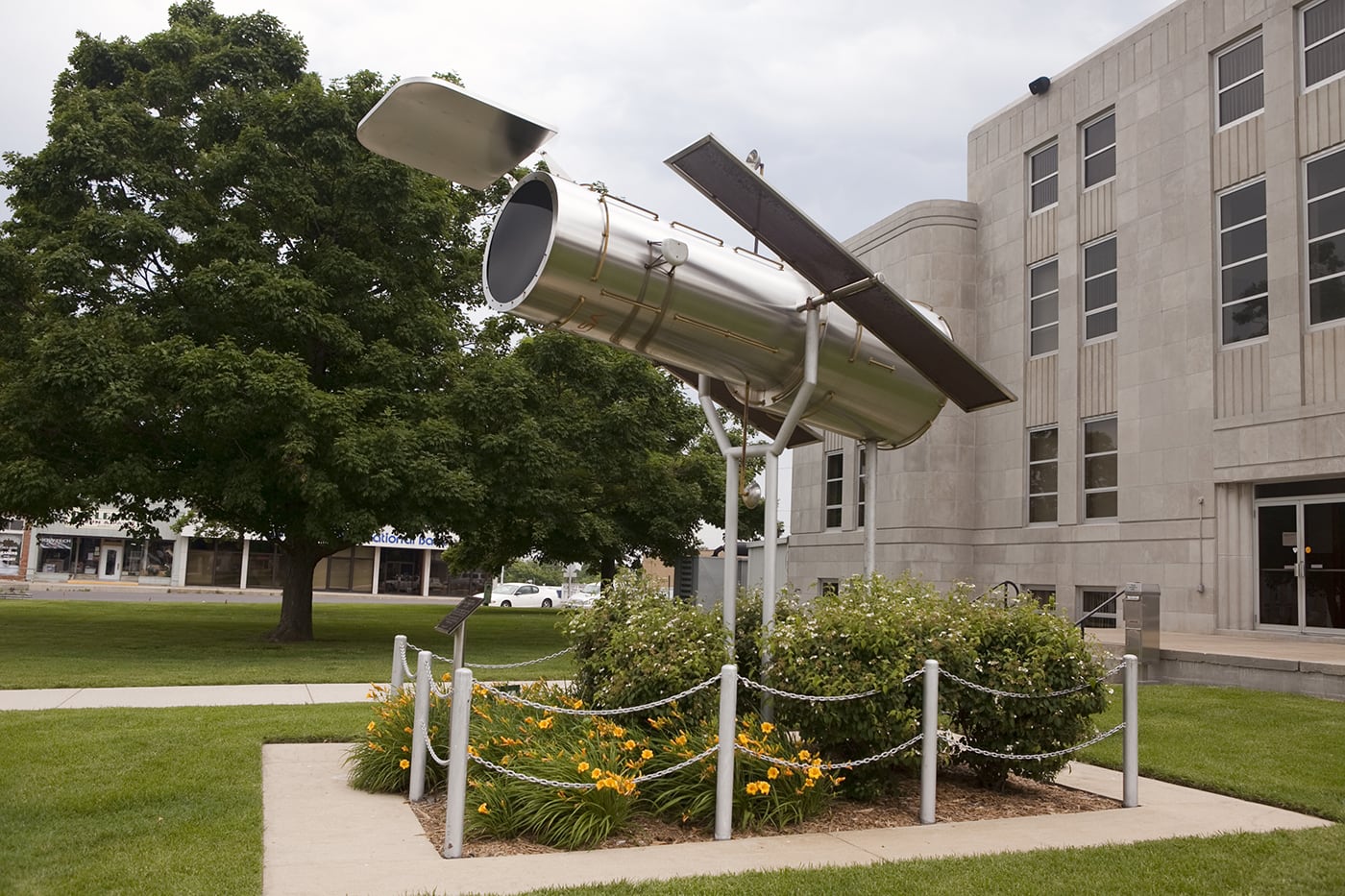 9. Hubble Telescope Replica
100 S Clay St, Marshfield, MO
The Hubble Space Telescope is one of the largest space telescopes ever launched by NASA. It's remained in operation since 1990 and is maintained in space by astronauts. The Hubble Telescope Replica in Marshfield, Missouri isn't quite as big, at 1/4 the size of the real thing, but it is much more accessible attraction. The 1,200 pound, scale model of the Hubble Space Telescope was erected in front of the local courthouse on July 4, 1994.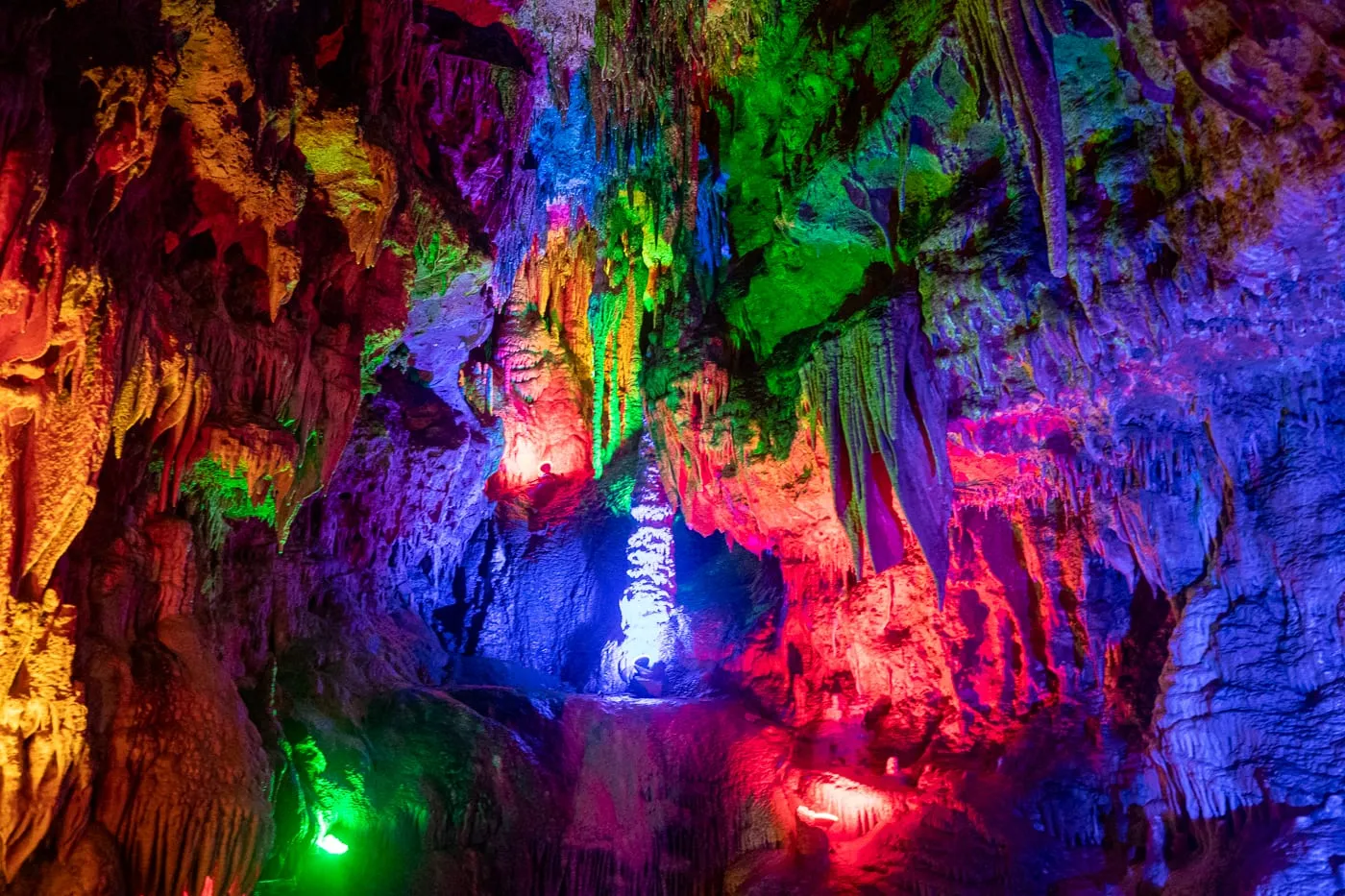 10. Meramec Caverns
1135 Hwy W, Sullivan, MO
Meramec Caverns is a colorful complex of mineral formations found beneath Meramec Valley beckoning Route 66 visitors off the road since 1935. Guided tours are available for this largest commercial cave in Missouri also known as "Jesse James's Hideout."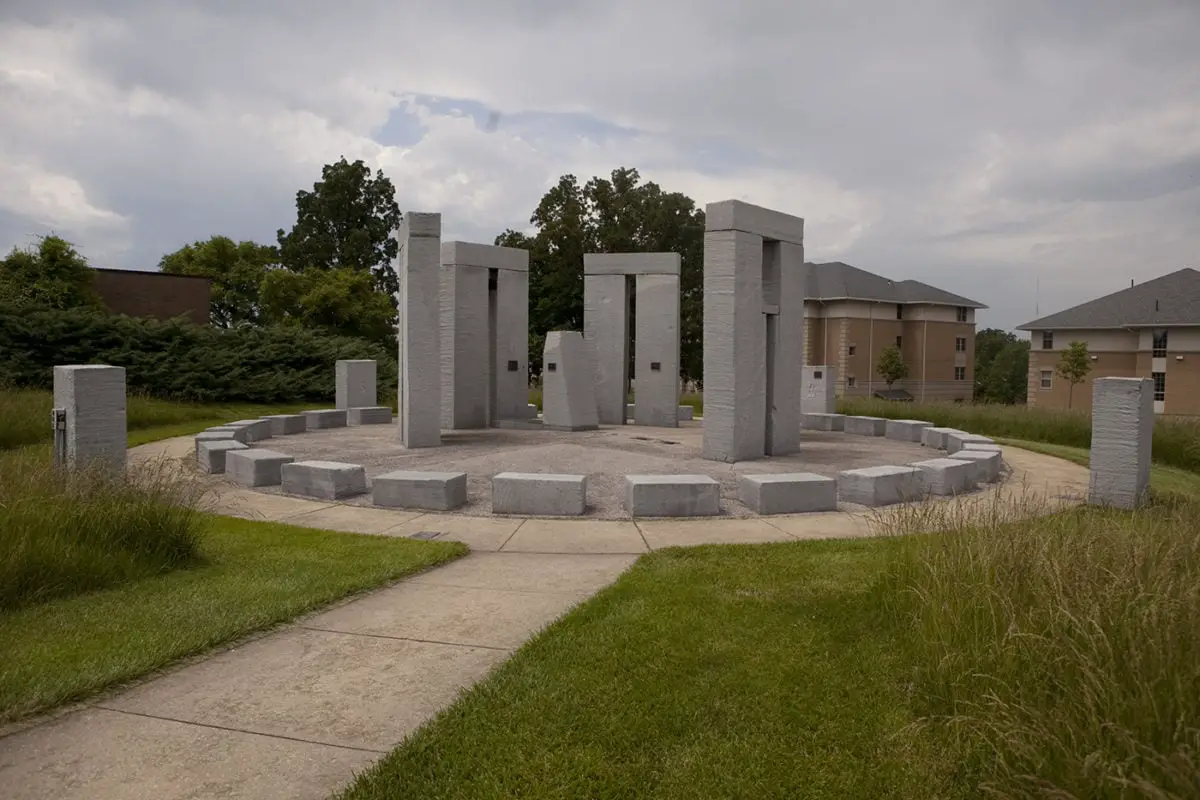 11. UMR Stonehenge
1400 North Bishop, Rolla, MO
The Stonehenge replica at the Missouri University of Science and Technology (formerly University of Missouri-Rolla) campus is half the size of the ancient original found in England. Each piece was crafted by high pressure water jet equipment from the University's lab. It was dedicated on June 20, 2984 on summer solstice.
12. Haunted House on Hill Street Wax Museum
215 Hill St, Hannibal, MO
The Haunted House on Hill Street Wax Museum mixes good old fashioned spooks by the likes of flashing lights, loud noises, and skeletons, with wax figures related to Mark Twain and the characters in his books (Hannibal is, after all, hometown of Samuel Clemens AKA Mark Twain). The Missouri attraction opened in 1971 and closed in 2006. In 2014, the wax museum and fright fest opened its doors again with little change.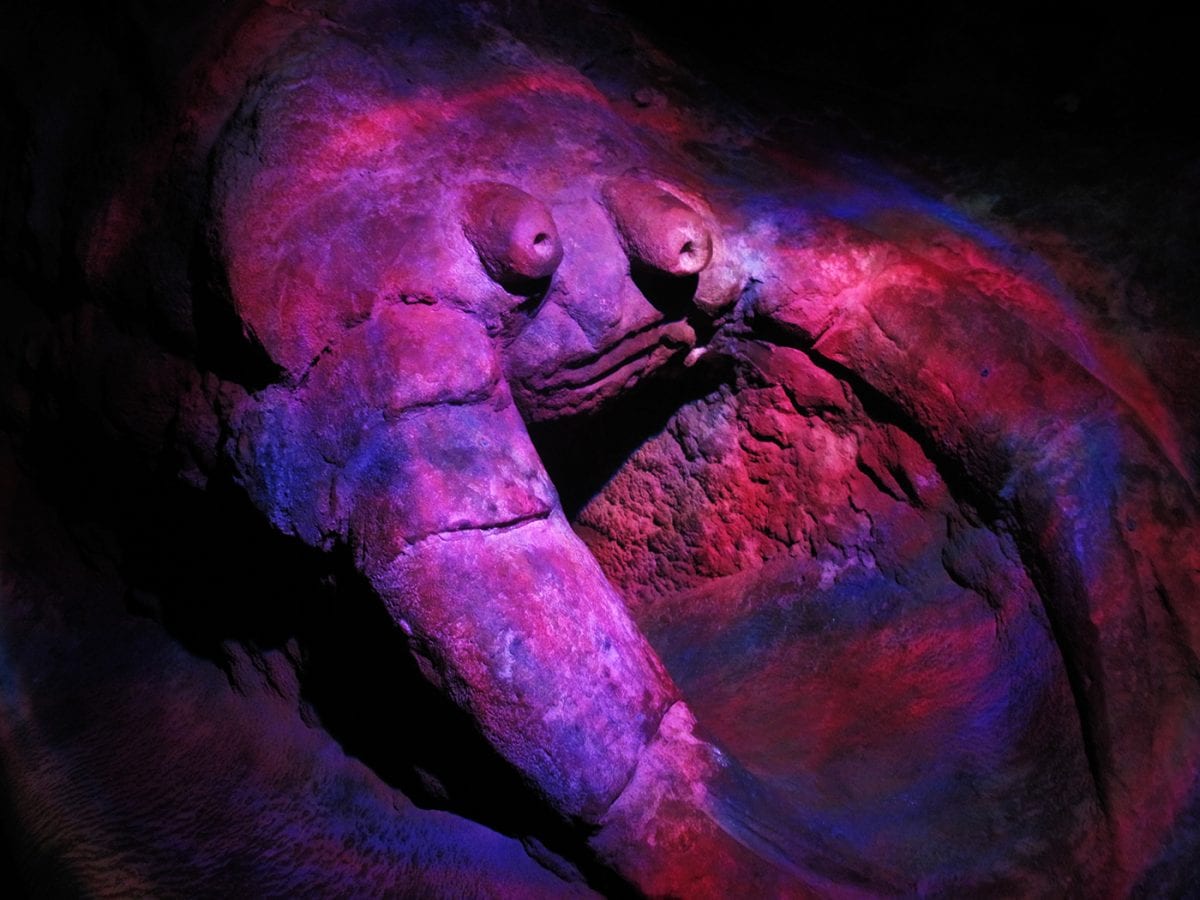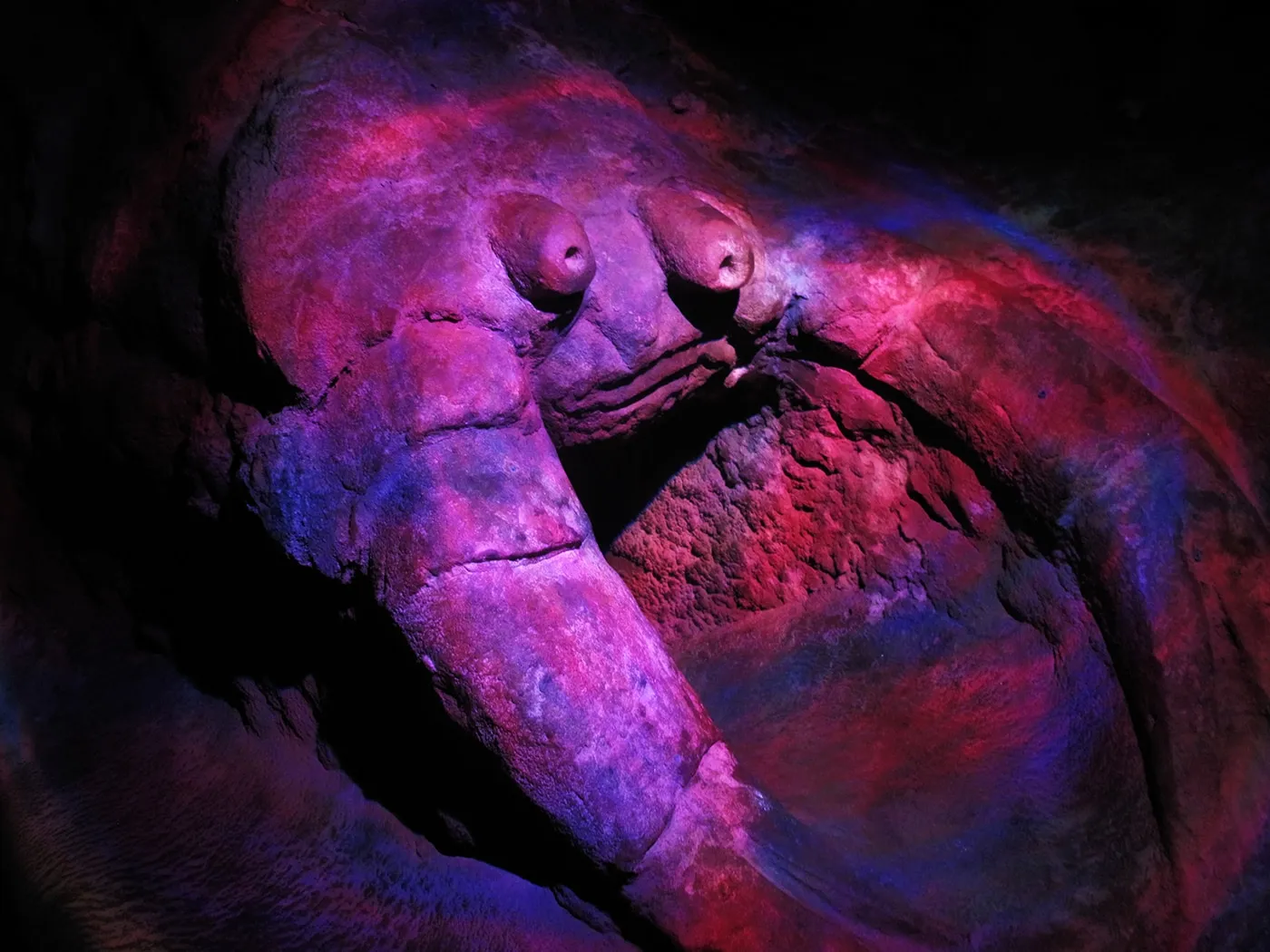 13. City Museum
750 N 16th St, St. Louis, MO
Don't expect to marvel at hundred year old impressionist paintings or see historic artifacts from the Byzantine Empire at the City Museum in St. Louis, Missouri, it isn't one of those museums. Instead, the City Museum is a giant playground constructed from repurposed architectural and industrial objects. Here, you can slide down a ten-story slide, crawl through a giant whale, navigate a labyrinth of trees, tumble in the skateless park, and climb through the outdoor mazes of airplanes, castles, bridges, ball pits, and fire engines.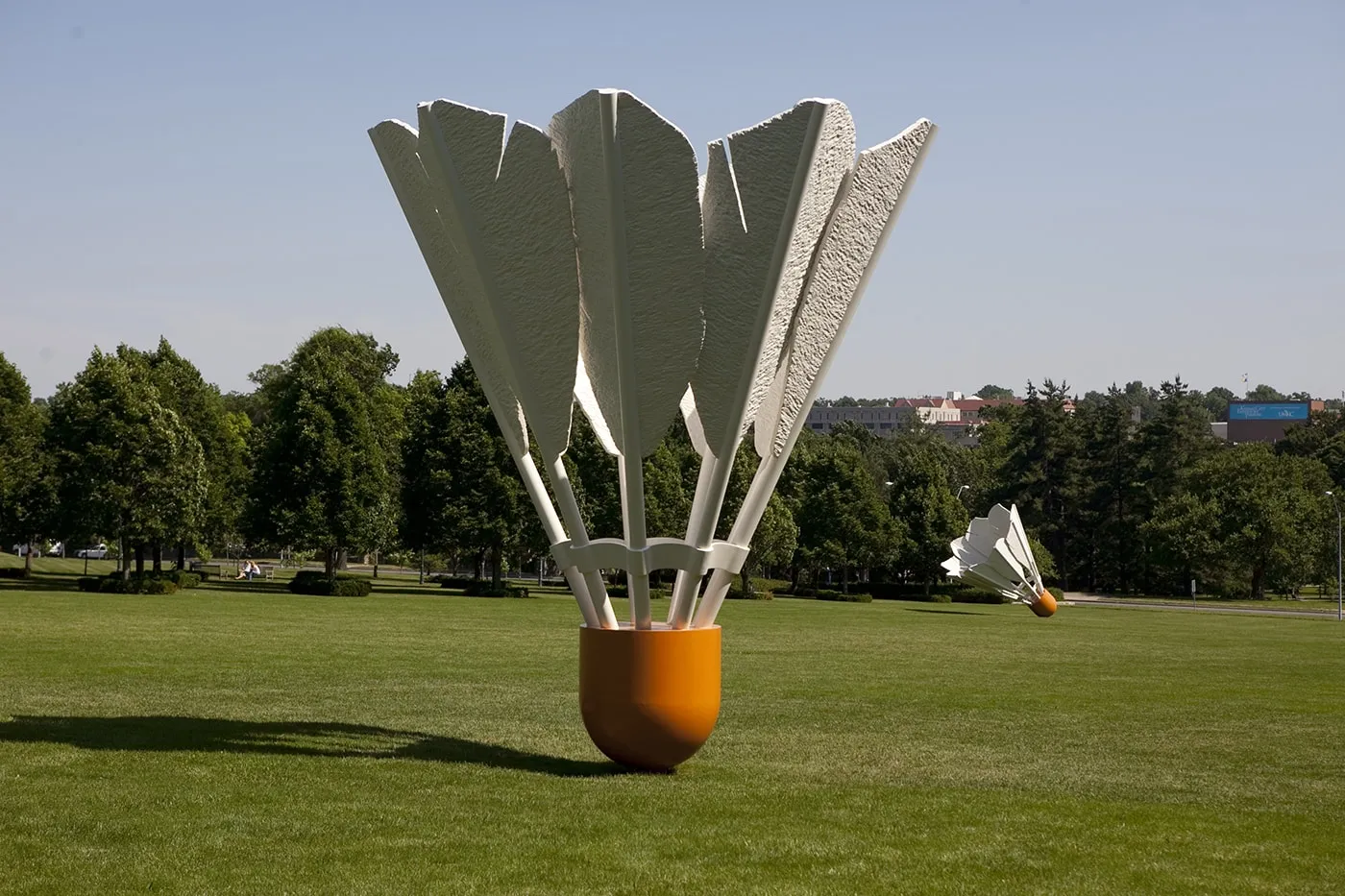 14. World's Largest Shuttlecocks
The Nelson-Atkins Museum of Art, 4525 Oak St, Kansas City, MO
At the Nelson-Atkins Museum of Art in Kansas City you'll find four 18-foot badminton birdies strewn about the lawn. These world's largest shuttlecocks are the work of famous pop artists Claes Oldenburg and Coosje van Bruggen. The aluminum and fiberglass oddities were installed in July 1994 and would make the perfect backdrop for a fun road trip selfie or prop for a game with a giant.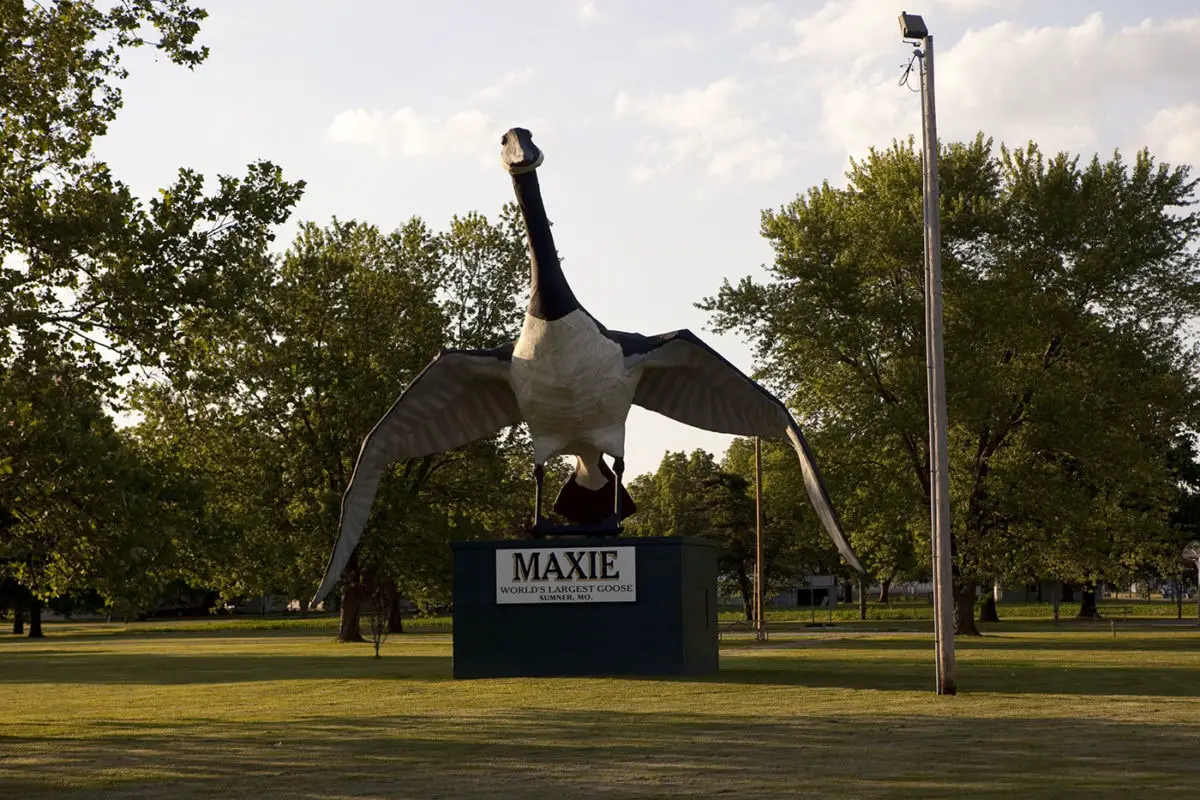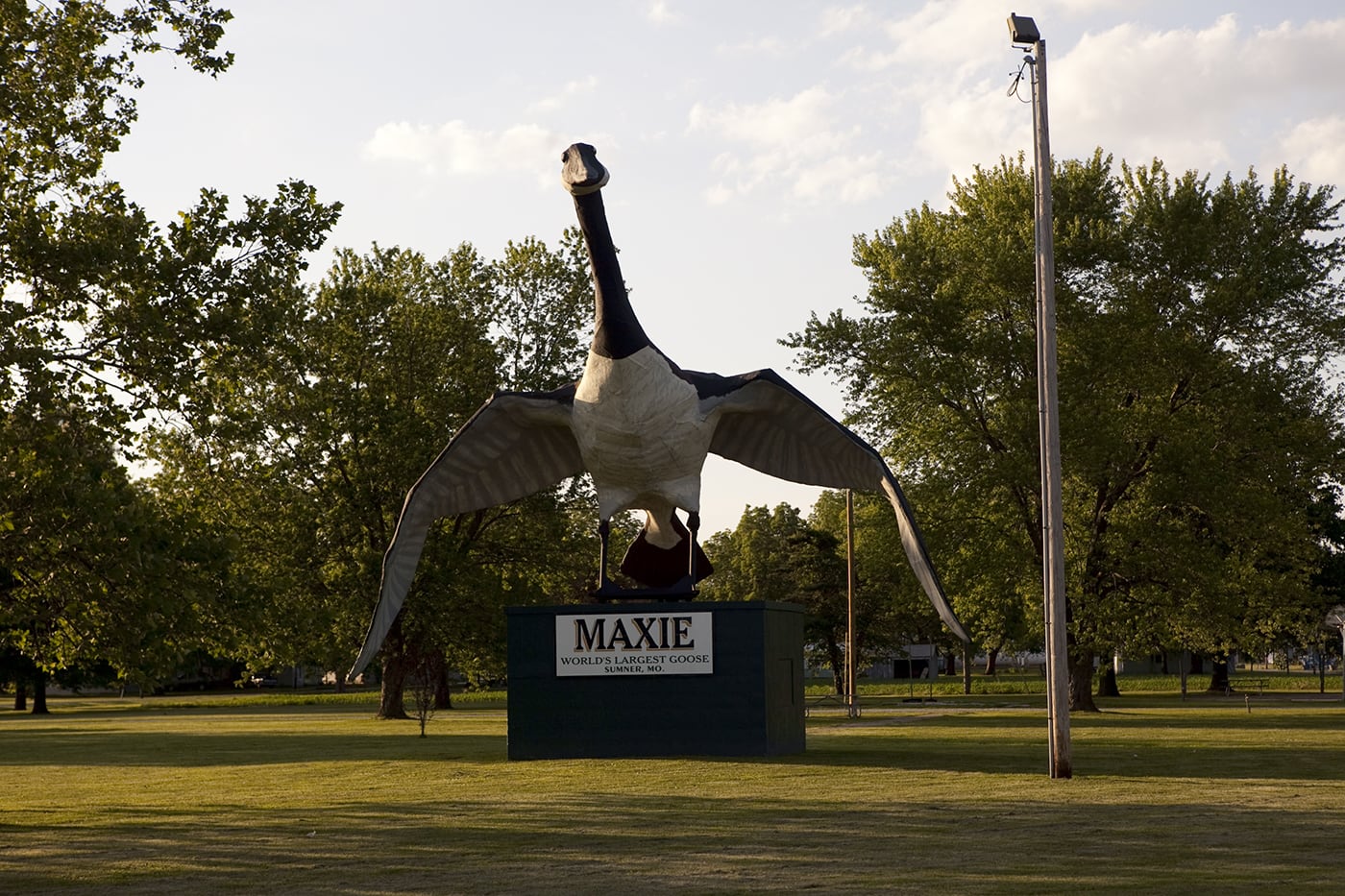 15. Maxie, World's Largest Goose
Maple St and 1st St, Sumner, MO
In Sumner, Missouri, known as the "Wild Goose Capital of the World," (due to the large number of geese that flock there each year) the world's largest goose, "Maxie", flies over the community park. This roadside attraction was built by artist David C. Jackson in 1974 to commemorate the town's status. He named this world's biggest goose "Maxie" after the scientific name for Giant Canada Geese: Branta Canadensis Maxima.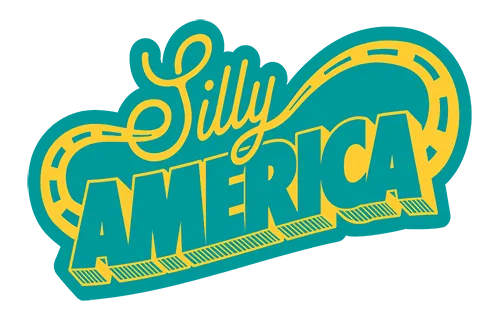 Pin this post to Pinterest to save for later: