This Roadside Attraction
World's Largest Fork, 2215 W. Chesterfield Blvd, Springfield, Missouri
Get Directions
As road trippers, we often come to a fork in the road and have to choose which path to take…or, we may come to a giant fork in the road and stop the car to take photos! That's what I did when I got to the World's Largest Fork in Springfield, Missouri.
Located in the parking lot of Noble & Associates advertising agency this 35-foot tall, 11-ton utensil is one big fork! It used to reside outside of a restaurant, but relocated to the current position when it closed (because what company wouldn't want to giant fork in their parking lot?!?!?)
Now, where are the matching spoon and knife?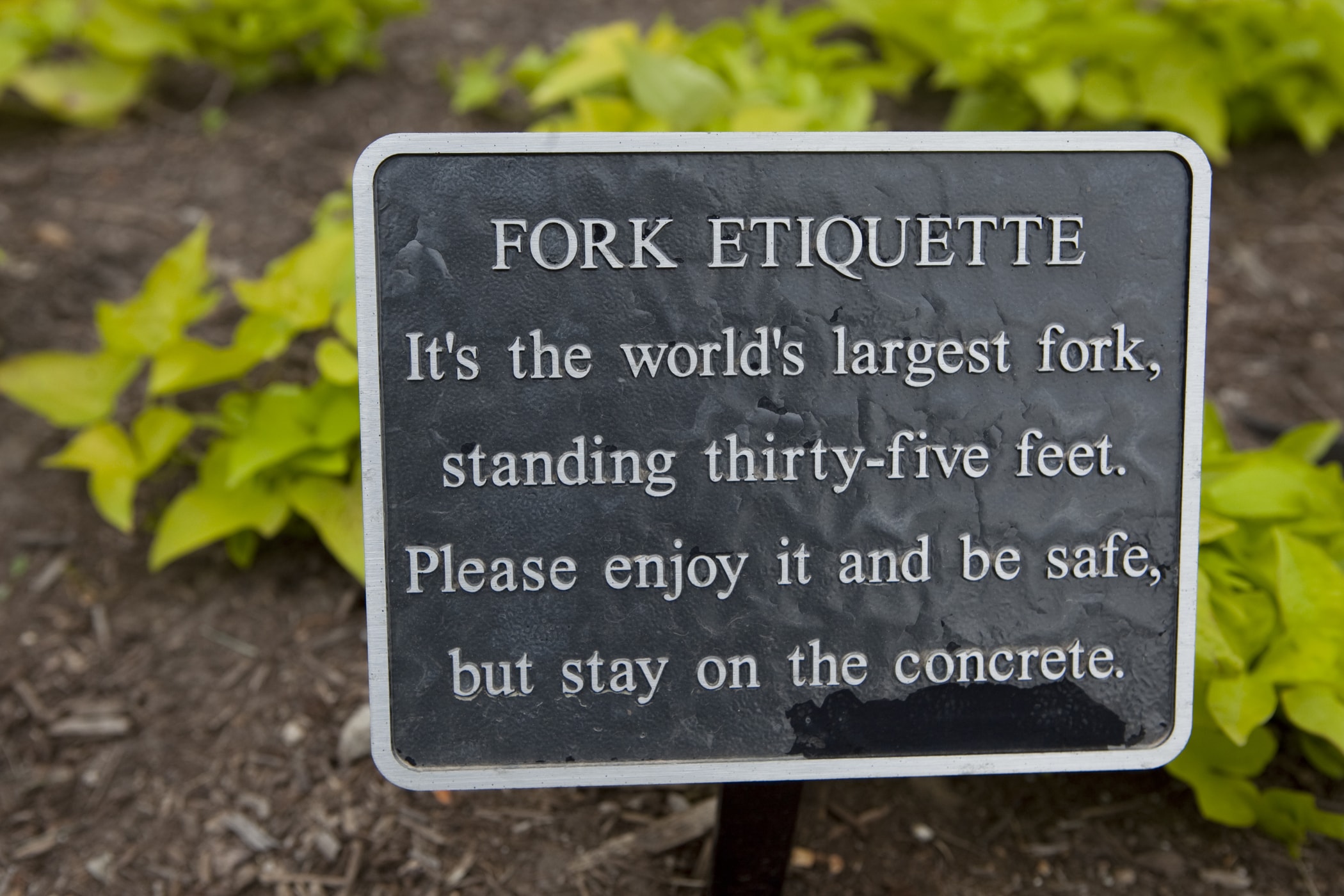 A sign at the base:
FORK ETTIQUITTE: It's the world's largest fork, standing thirty-five feet. Please enjoy it and be safe, but stay on the concrete.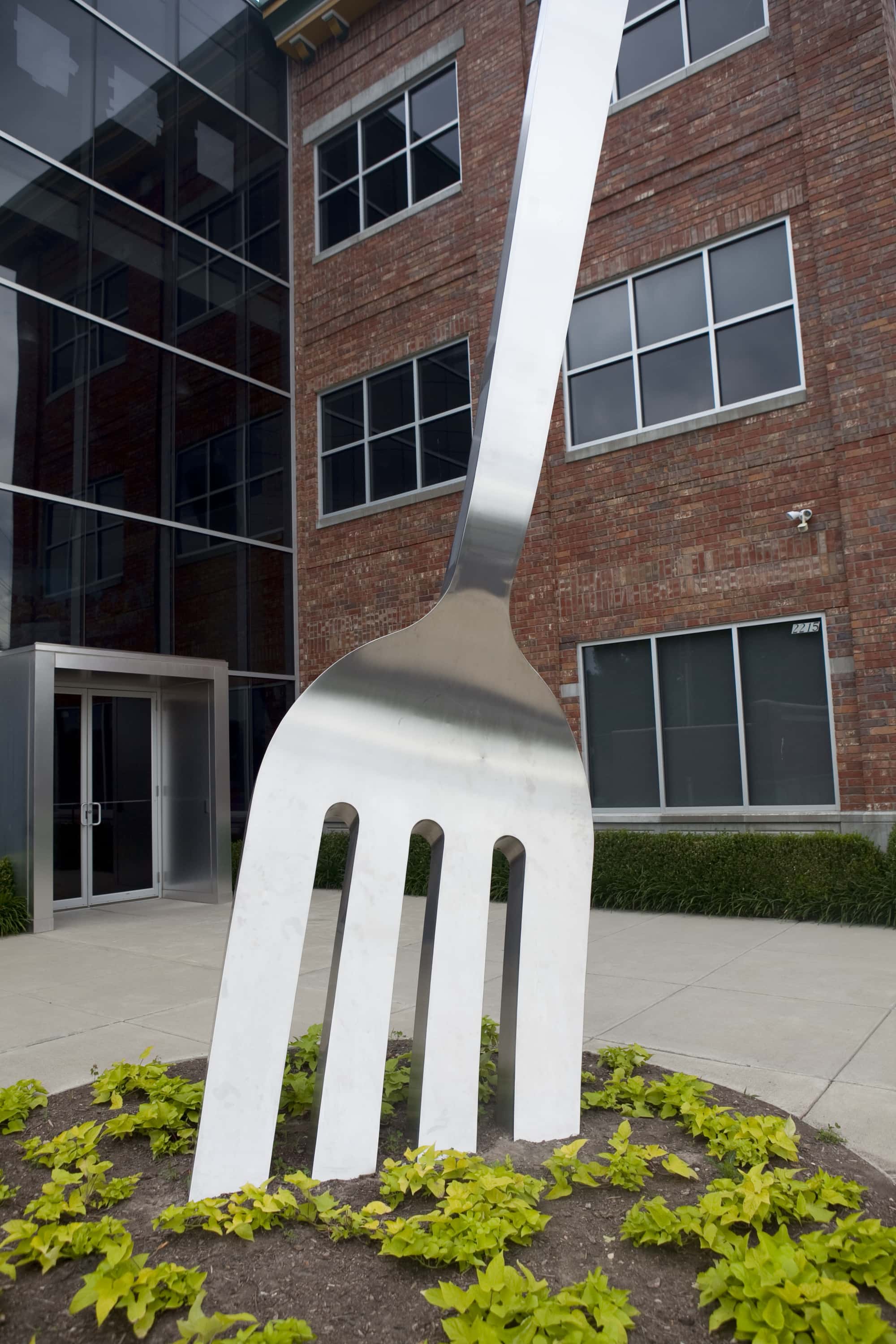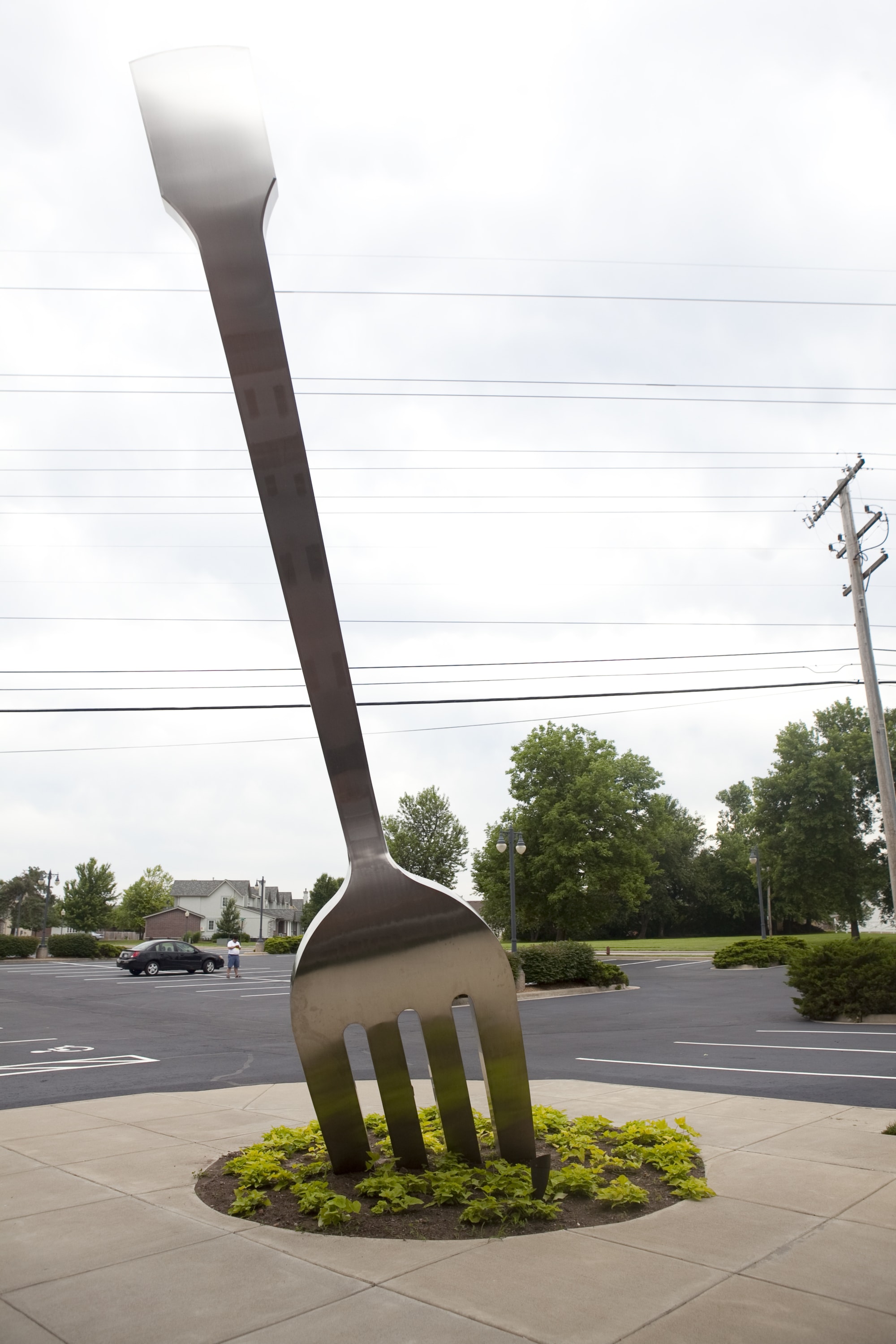 Site: World's Largest Fork
Location: Noble and Associates, 2215 W. Chesterfield Blvd, Springfield, Missouri
Hours: Always visible
Cost: Free to See
Pin this roadside attraction: