As road trippers, we often come to a fork in the road and have to choose which path to take…or, we may come to a giant fork in the road and stop the car to take photos! That's what I did when I got to this roadside attraction: the World's Largest Fork in Springfield, Missouri.
Located in the parking lot of Springfield's Noble & Associates marketing agency this 35-foot tall, 11-ton utensil is the biggest fork in the world! It used to reside outside of a restaurant, but relocated to the current position when that location closed (because what company wouldn't want to take in a giant fork and display it in their parking lot?!?!? I mean, come on!) While it may seem out of place to have a giant fork in your marketing agency's parking lot, for Noble & Associates, it's not: this marketing company is focused on food and has a full roster of restaurant and manufacturing clients.
Now, where are the matching spoon and knife?
The World's Largest Fork in Springfield, Missouri: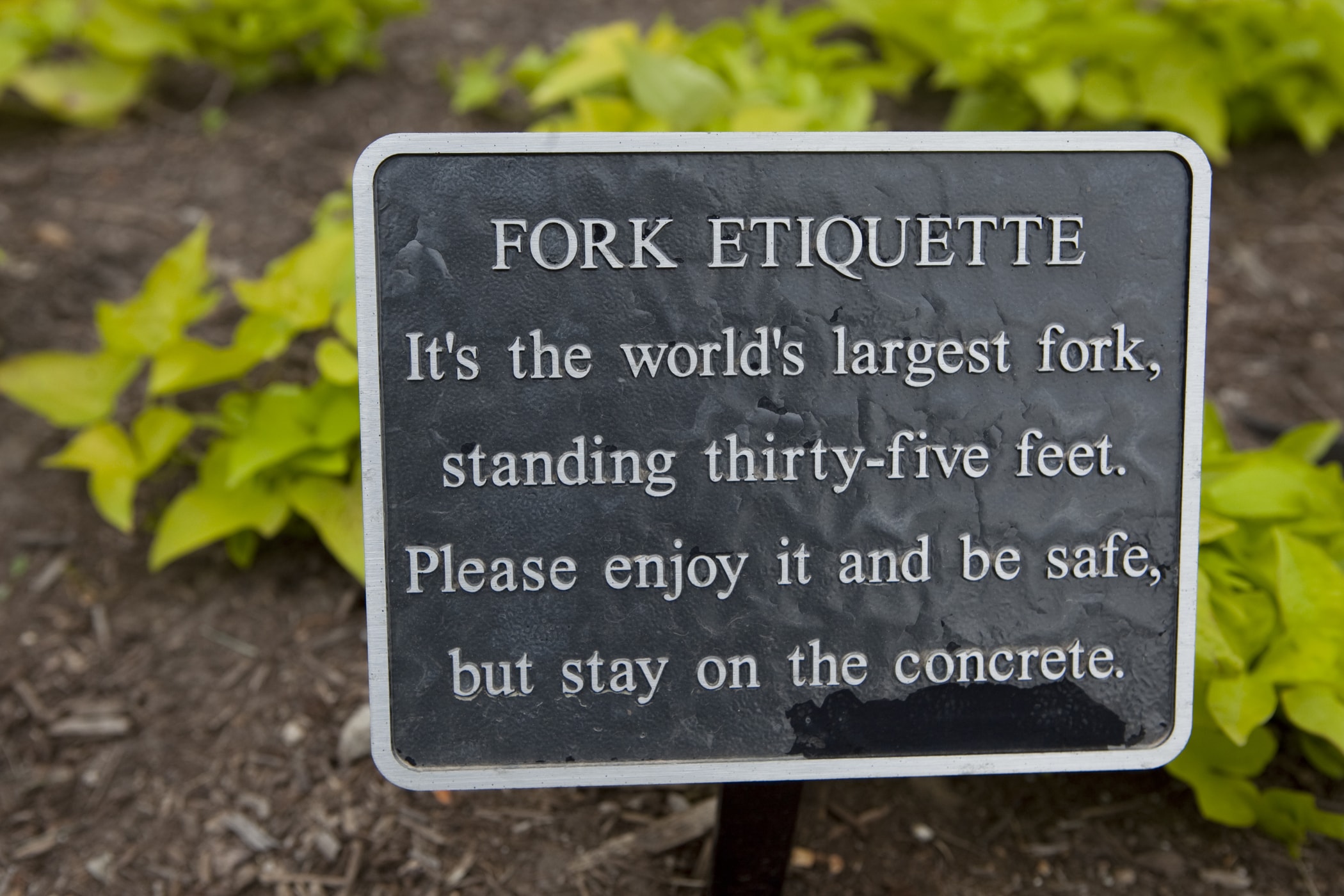 A sign at the base:
FORK ETIQUETTE: It's the world's largest fork, standing thirty-five feet. Please enjoy it and be safe, but stay on the concrete.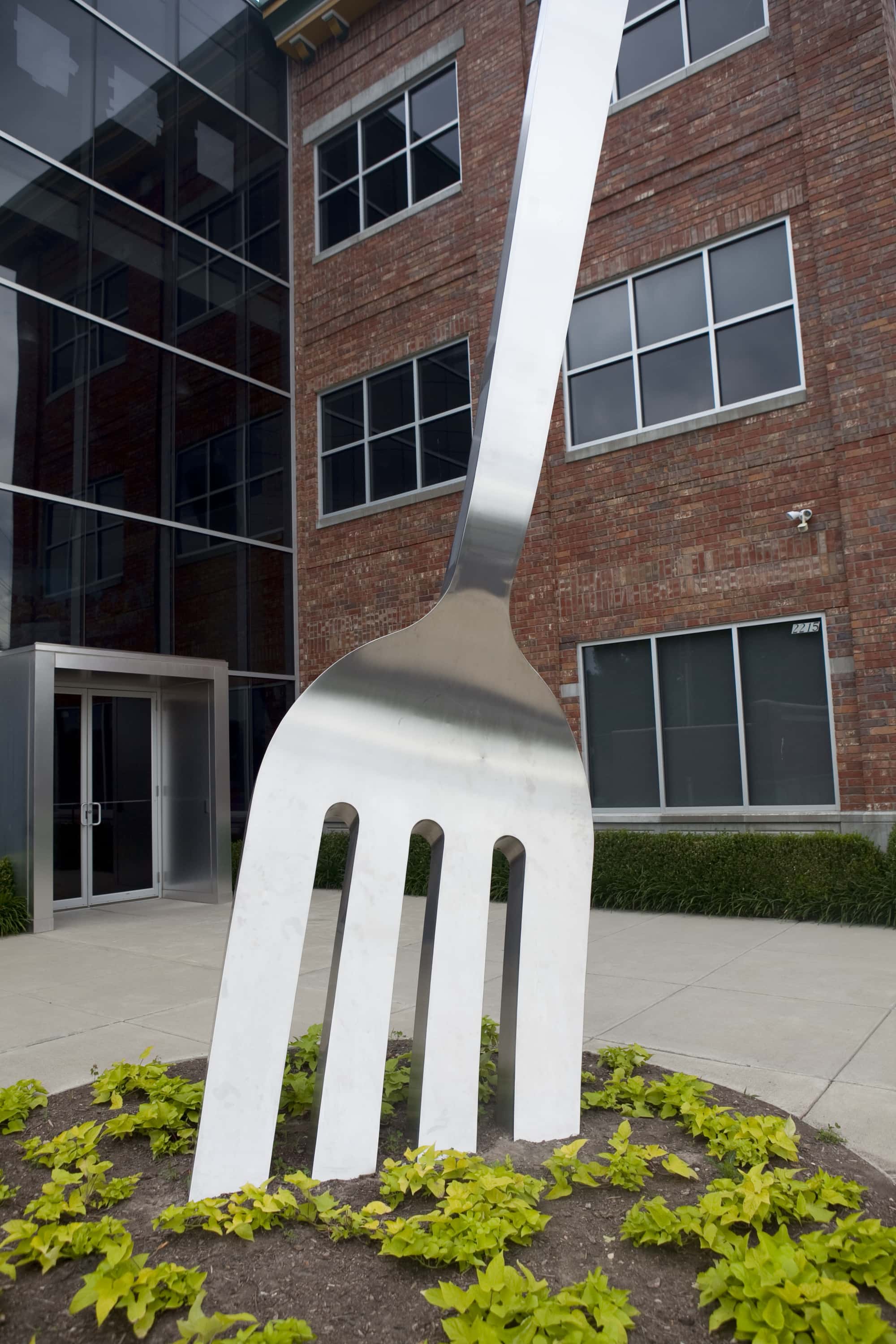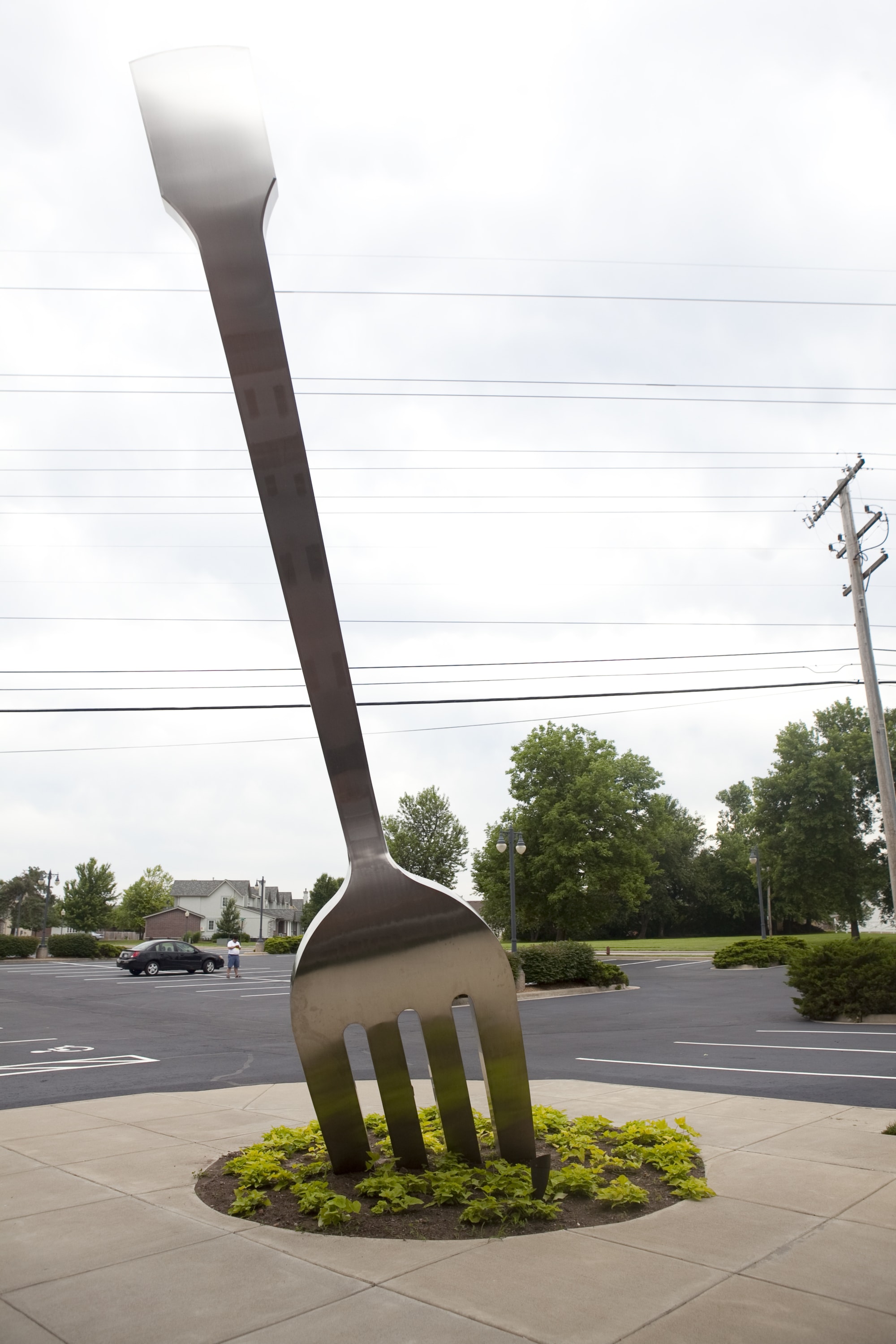 Site: World's Largest Fork
Location: Noble and Associates, 2215 W. Chesterfield Blvd, Springfield, Missouri
Hours: Always visible
Cost: Free to See
Pin this roadside attraction:
---
Looking for more Missouri roadside attractions? Check out the, now closed, Giant Solo Paper Cup. You can also use this giant fork to dig into some bread in Chillicothe: the "Home of Sliced Bread."
Plan your road trip
This section contains affiliate links from which we might make a commission from your purchases, at no cost to you.
Book your hotel at Booking.com