I had read about Winstead's in Hamburger America where George Motz declared that the Kansas City institution served one of the best burgers in America. I had wanted to try it but had resigned to the fact that I wouldn't have time while in the area…and then, low and behold, as we pulled off the road to our hotel there was a Winstead's right out front.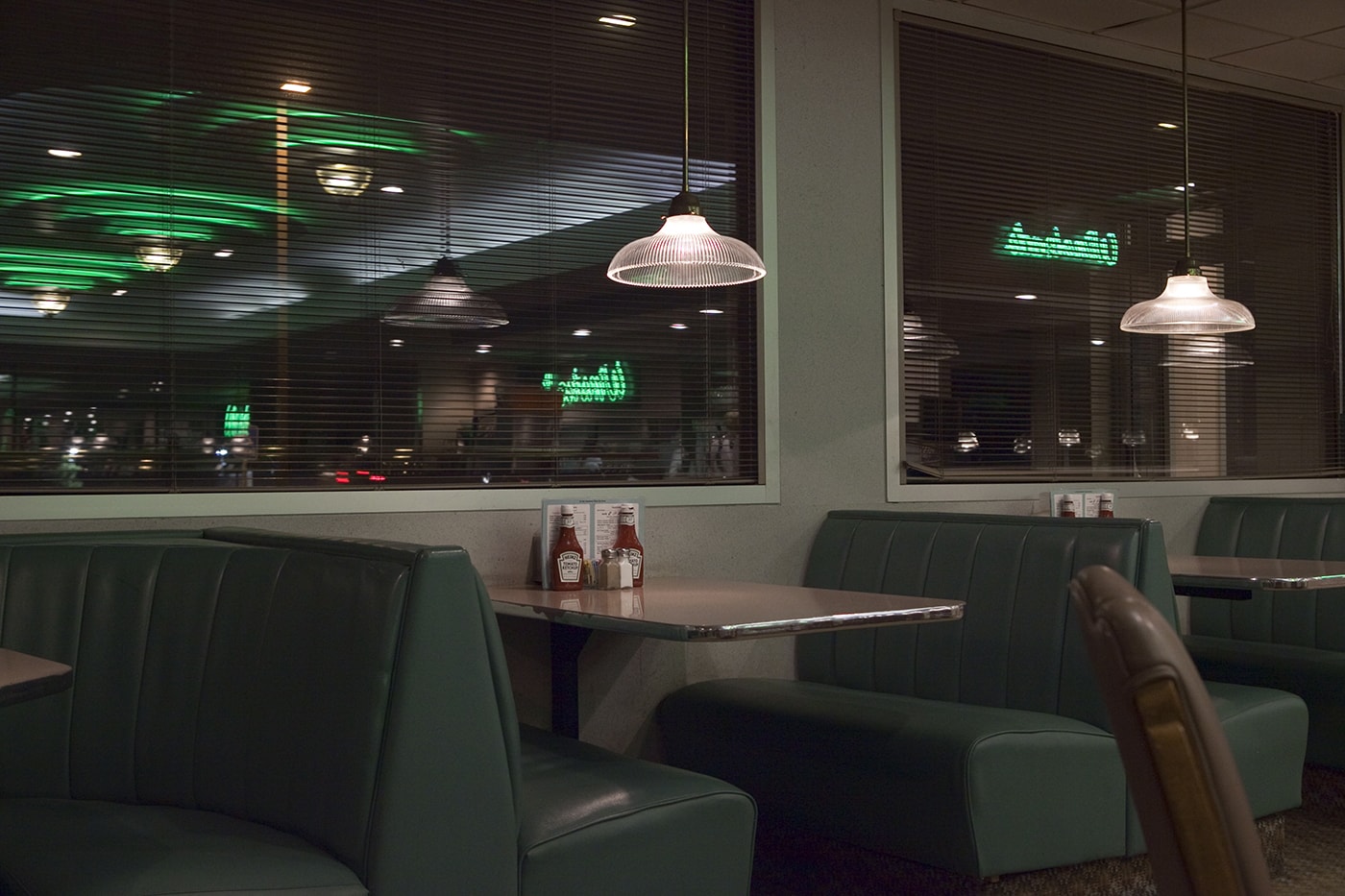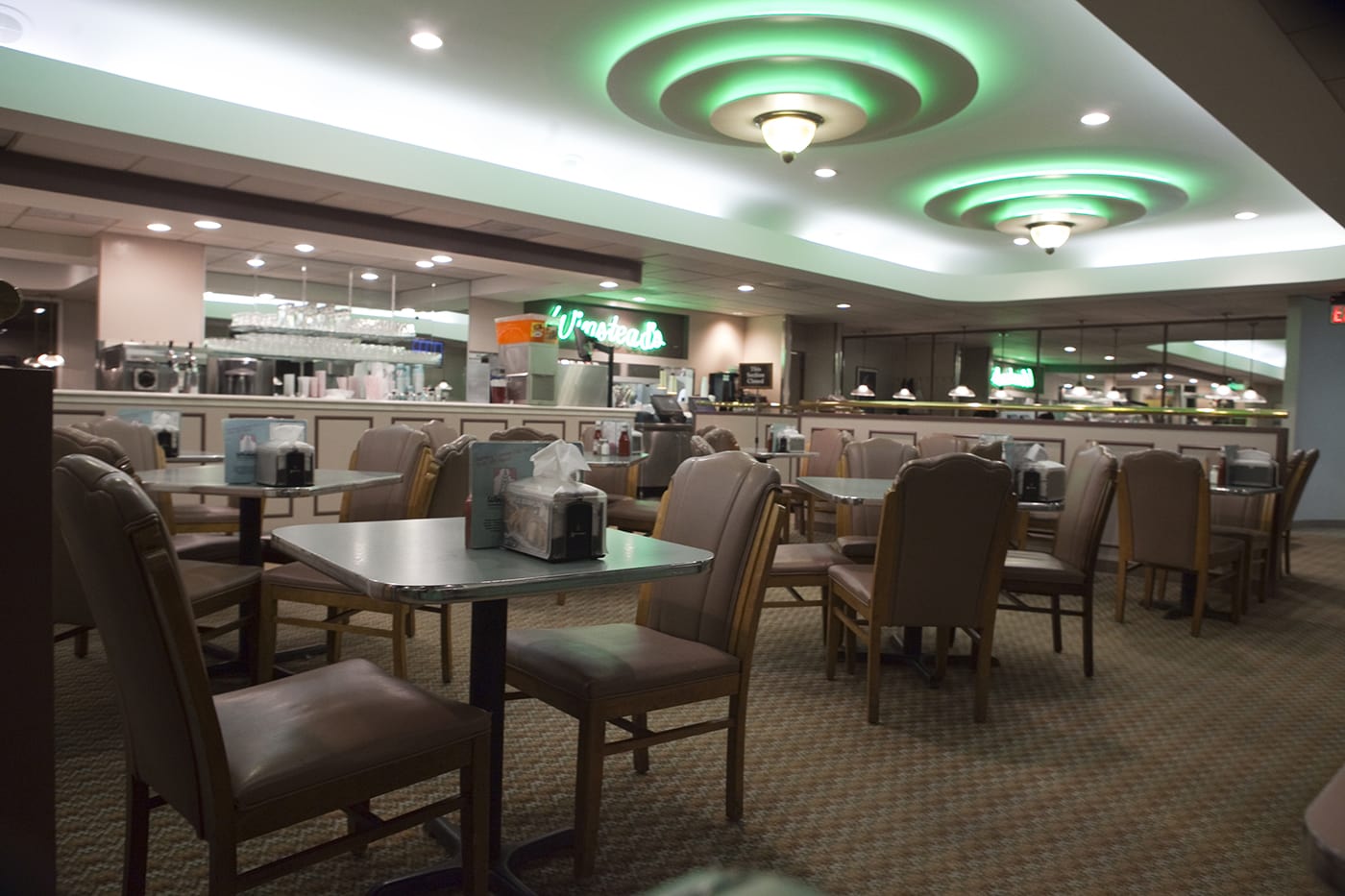 The first Winstead's opened in 1940 and now there are ten restaurants in and around Kansas City. It premiered as a drive in complete with carhops and now serves mostly as a sit-in diner. It's a perfect lunch or dinner spot in between hunting for Kansas roadside attractions.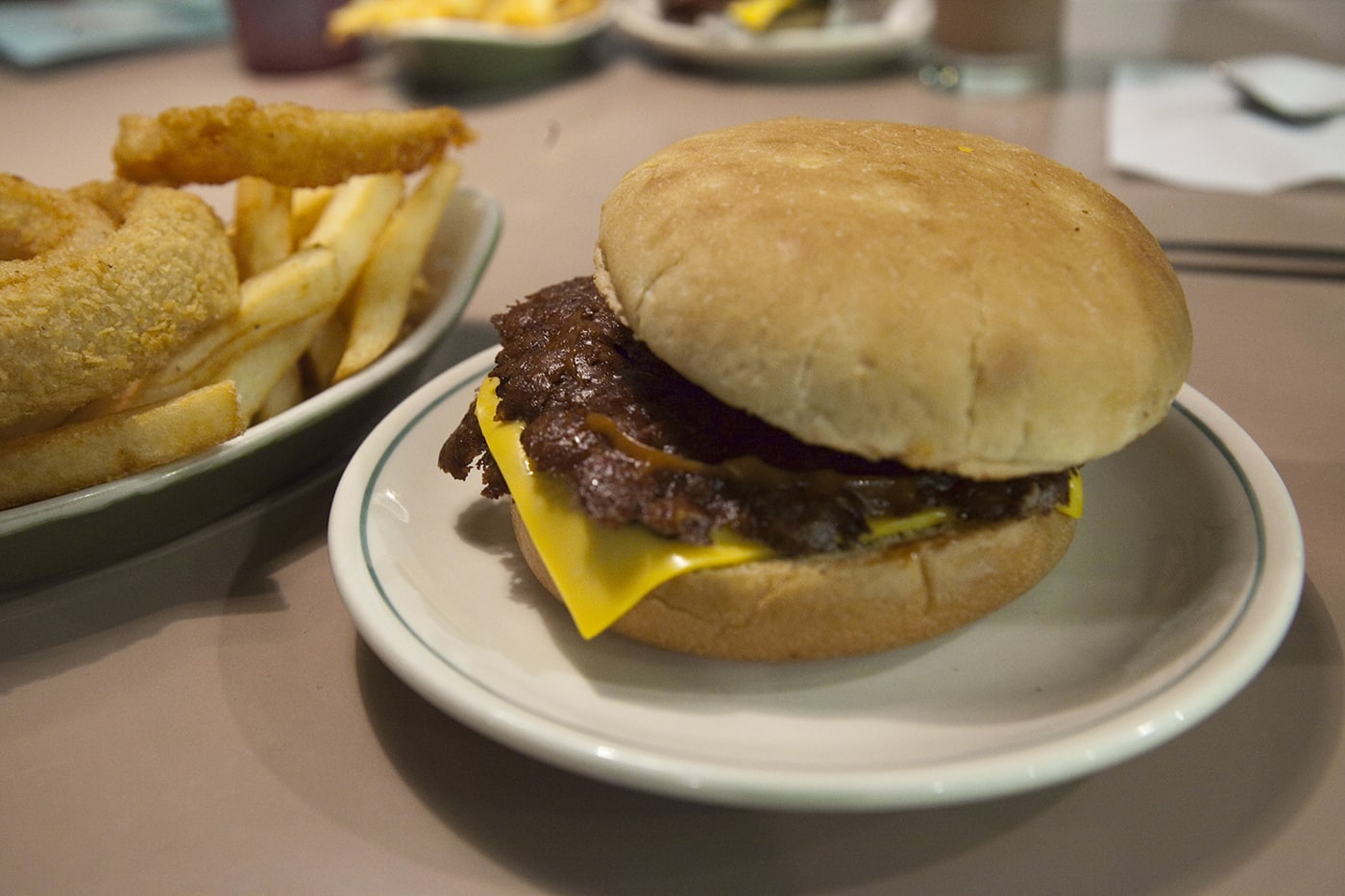 From the art-deco-esque interior decor to the extensive menu of burgers and shakes it's hard to go wrong. A standard steakburger comes with pickles, onion, and a secret sauce. I ordered a double with cheese and a chocolate shake.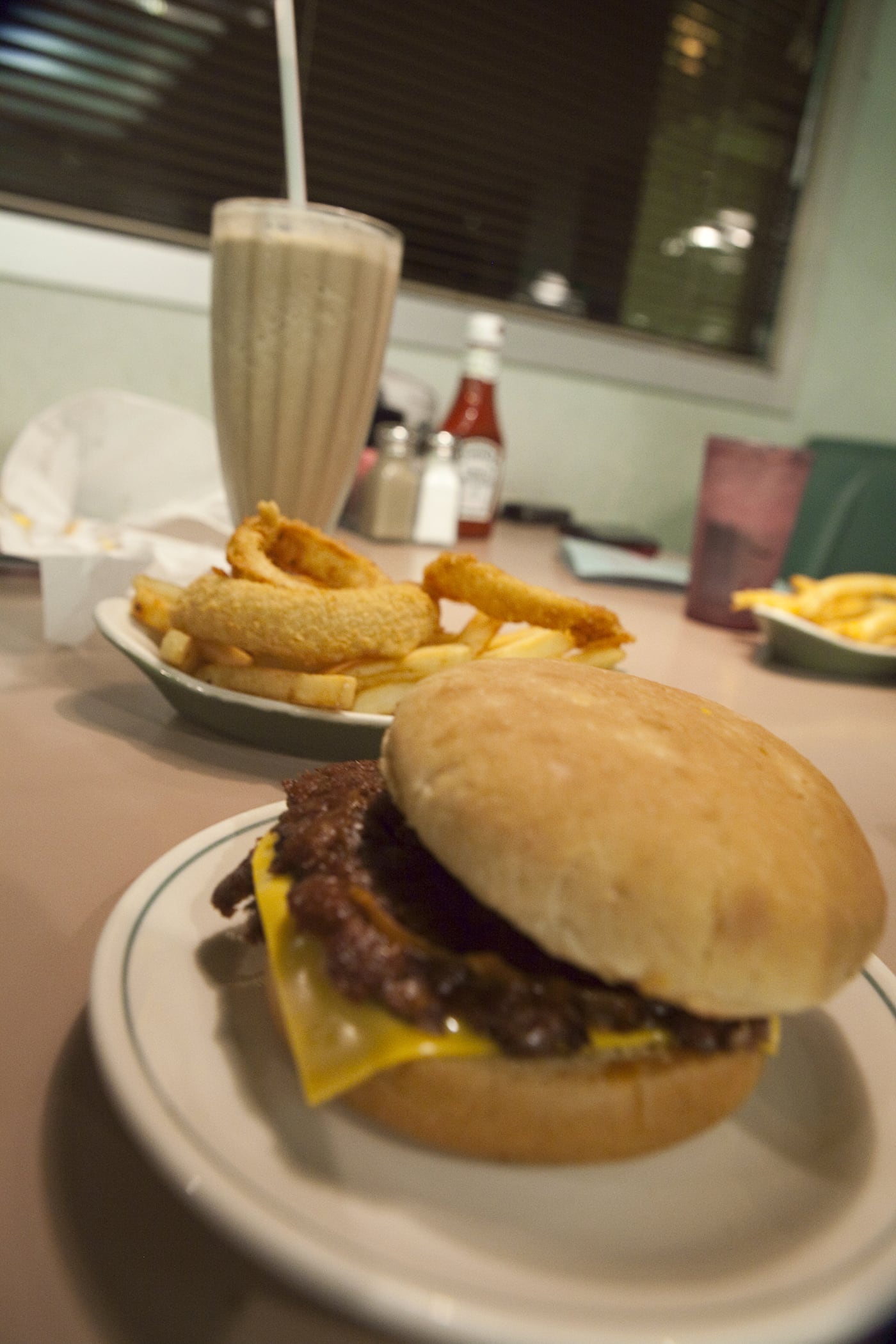 But, I have to say, my favorite part was the 50/50! Seriously, this is a genius invention: a plate of half fries and half onion rings! I know it's the simplest thing ever, but who else does this? There are so many times I want to get onion rings but still want fries and can't get both. Genius I tell you. Genius. And, well, mighty delicious too!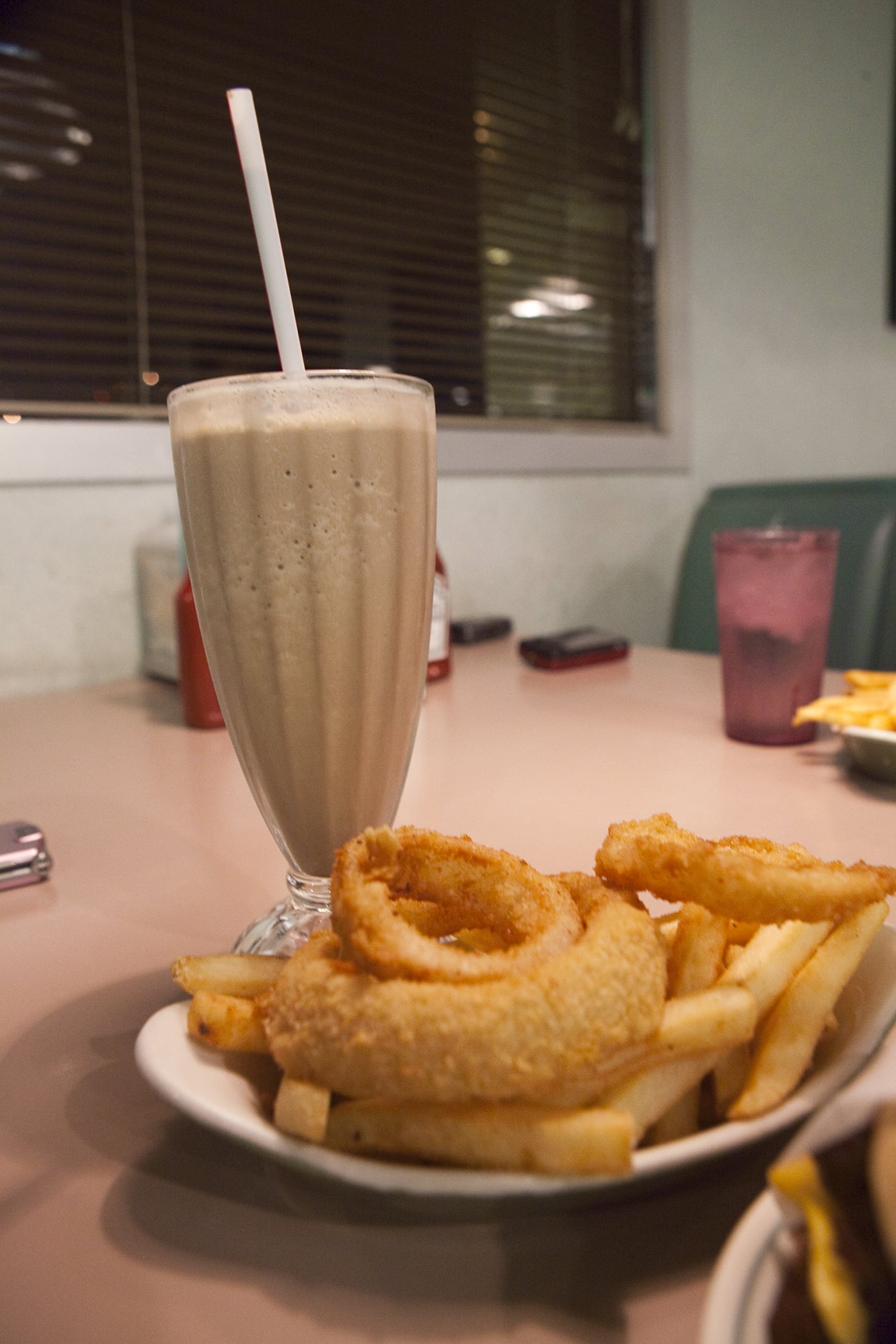 Winstead's
10711 Roe Ave
Overland Park, KS 66211