Another Missouri road trip food stop we visited based off the suggestions in the book Hamburger America was Town Topic, an old little hamburger stand not too far off from the garment district's giant needle and a must-stop place to eat on a Missouri road trip.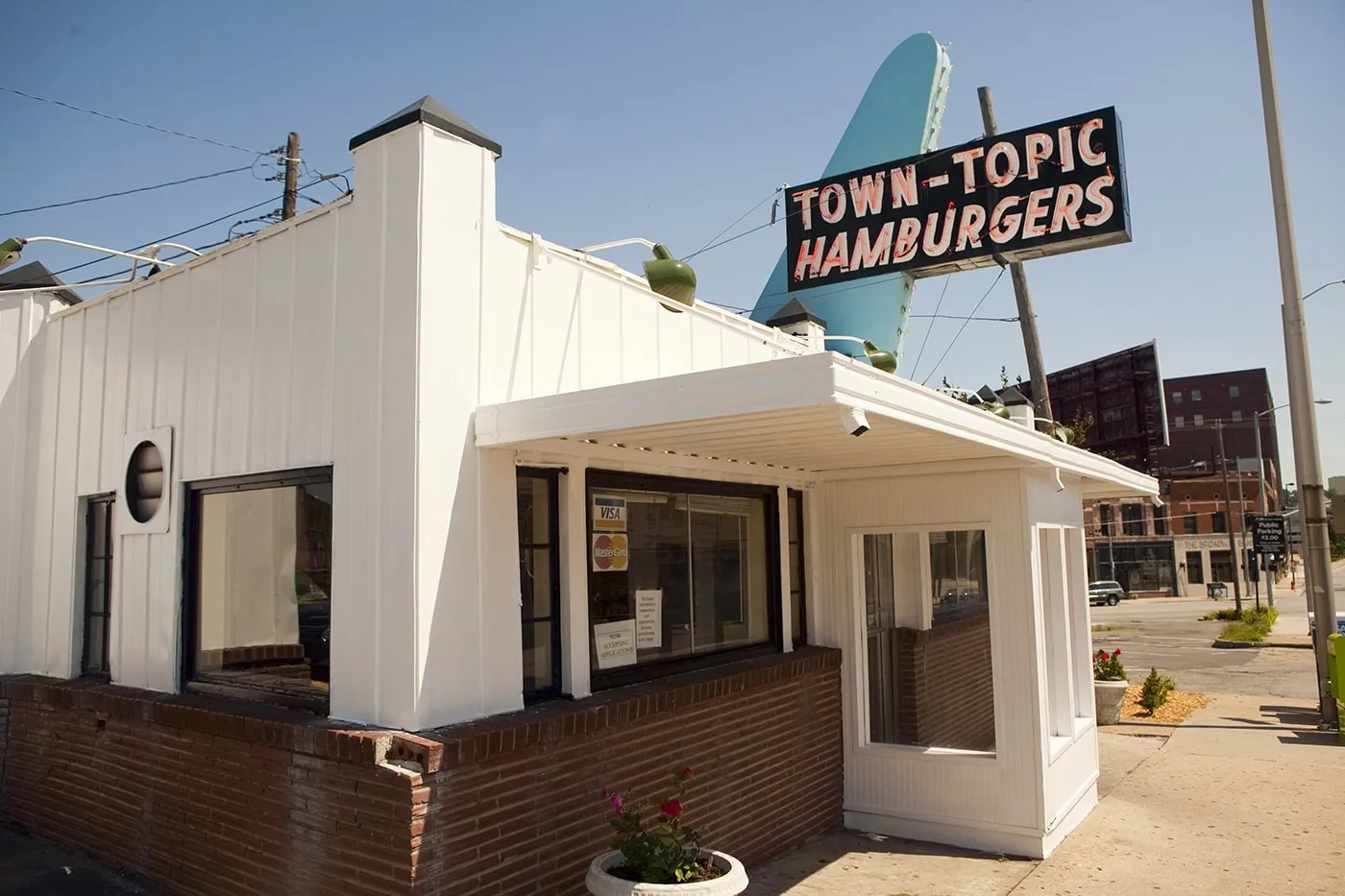 The restaurant we visited was one of three (formerly seven) left in the area. And, honestly, the Town Topic hamburgers were some of the best burgers I've ever tasted. The fresh beef came with shredded onions seared into it. And they have tater tots on the side. Gotta love tater tots.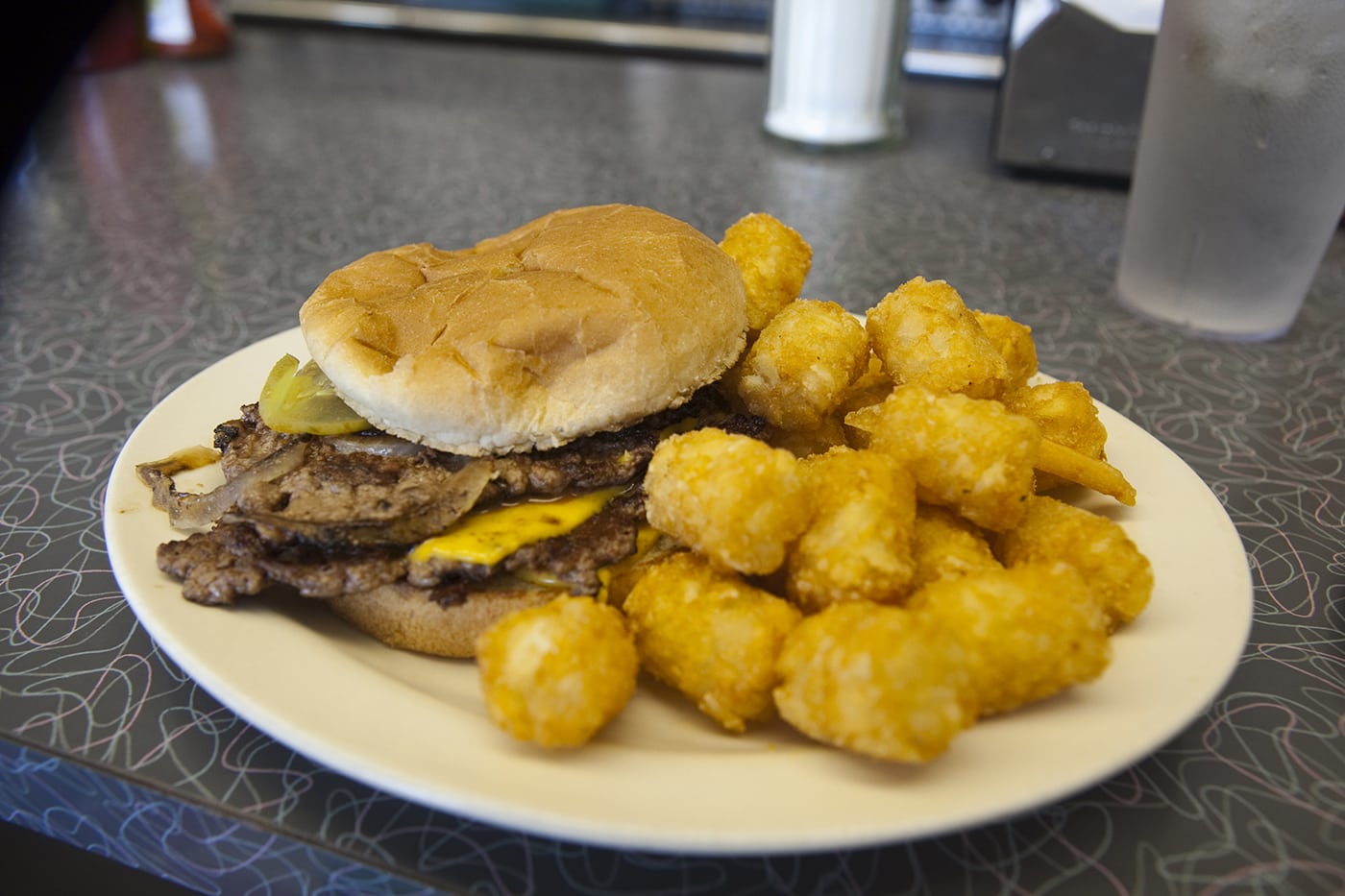 The Kansas City diner originally opened in 1937. Claude Sparks started it all, selling hamburgers for just 5 cents each at 2442 1/2 Broadway. Today the 24-hour diner is open seven days a week and is an icon of Kansas City, Missouri. This authentic diner has amazing food and an atmosphere that will transport you back to the 1930s over a burger.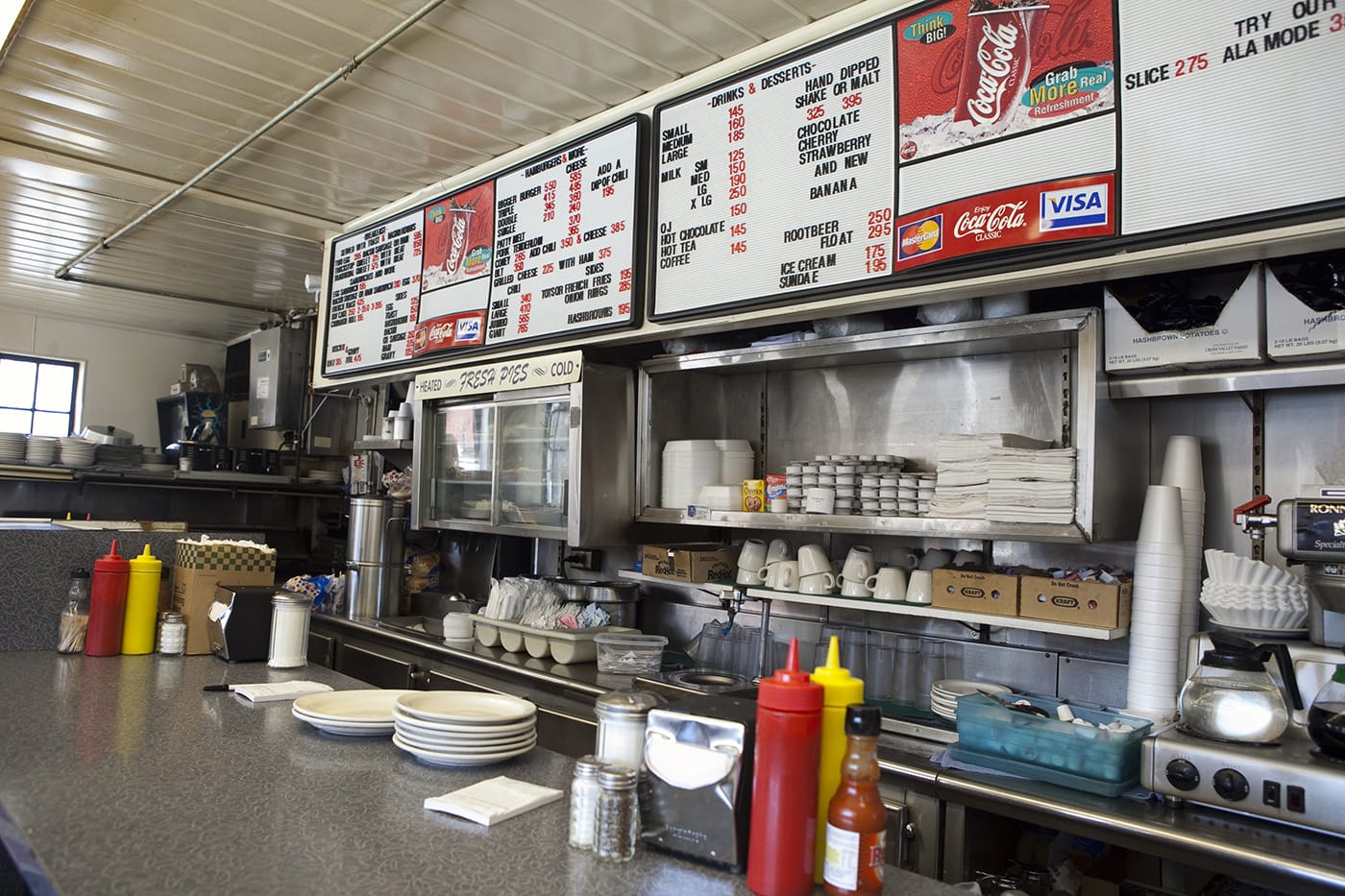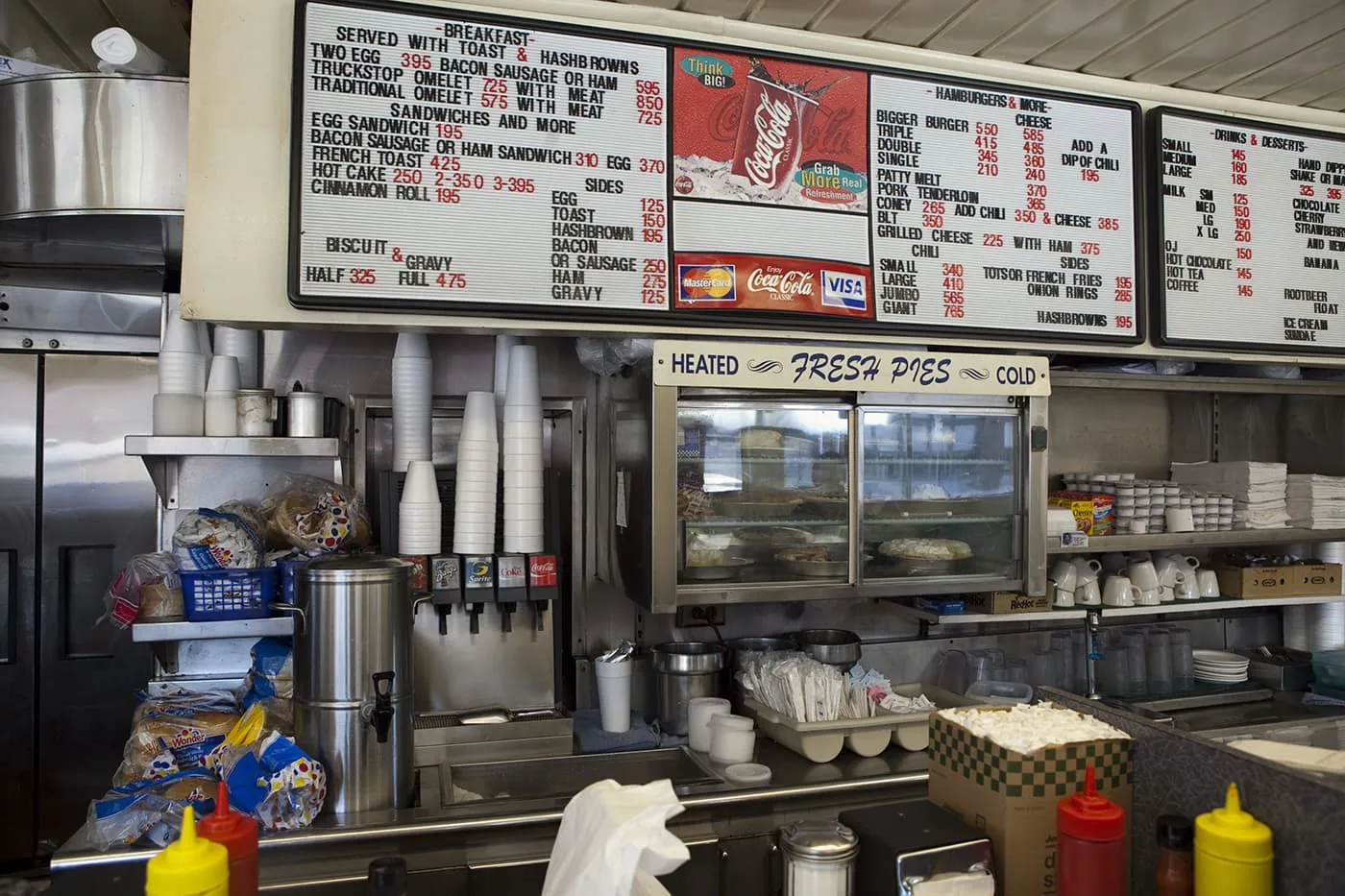 ---
Town Topic Kansas City
Address: 2021 Broadway St, Kansas City, MO 64108
Hours: 24 hours a day, 7 Days a week (Other locations vary)
Visit Website for up to date hours and menu.
Additional locations: 1900 Baltimore (Downtown), 6018 Johnson Drive, Mission Kansas 
---
Pin this Kansas City Diner Road Trip Stop: