Most times, for me, while taking a road trip, actual Sinclair Dinosaur sightings are few and far between. Sure, I might see a Sinclair station here and there, but chances of them having that big fiberglass dinosaur is hit or miss.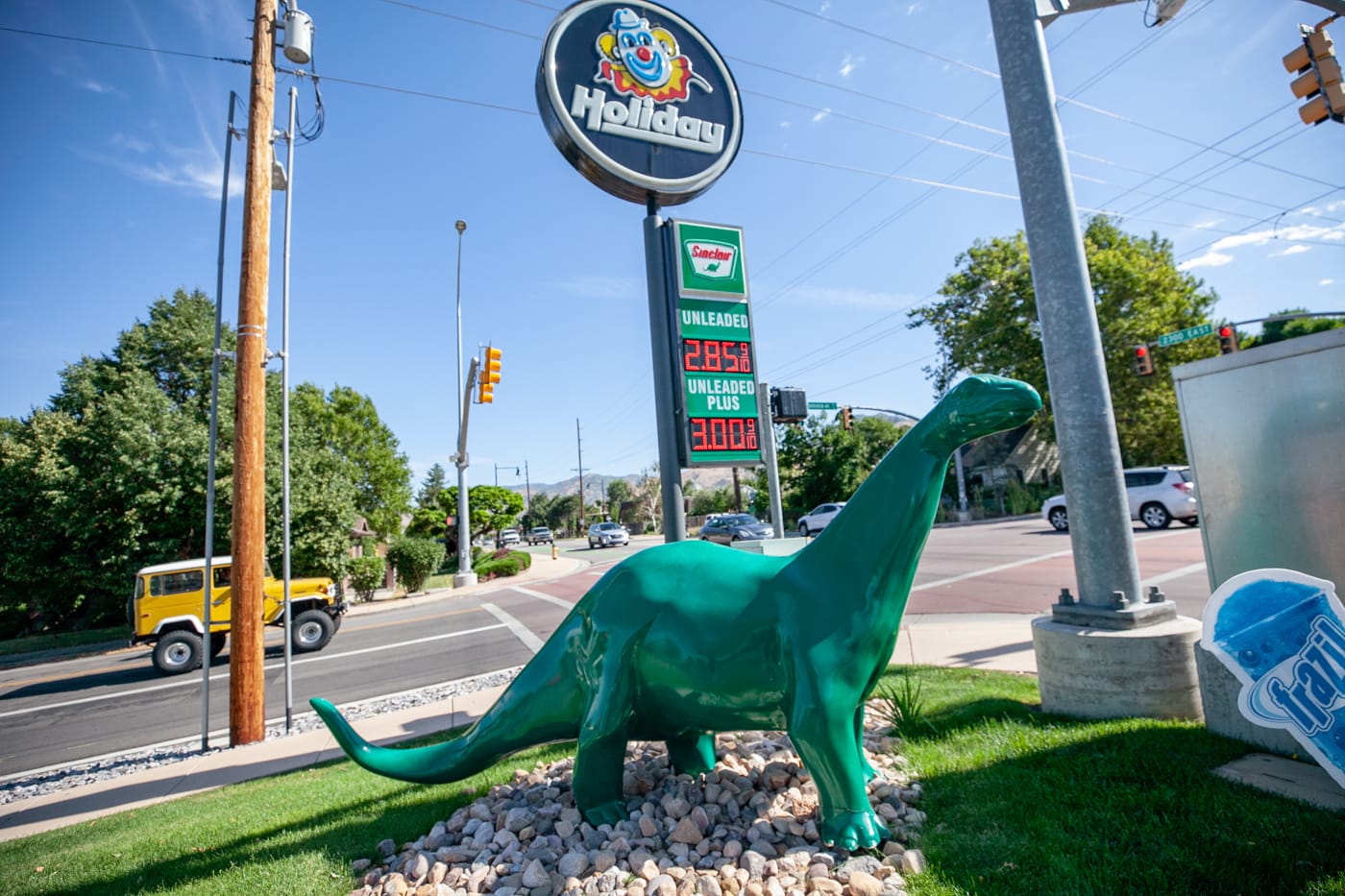 On a recent road trip that took me through ten states, including Illinois, Iowa, Nebraska, Wyoming, Utah, Idaho, Montana, North Dakota, Minnesota, and Wisconsin, I hit the Sinclair dinosaur goldmine. I found several on the Sandhills Journey in Nebraska. I saw the one in Sinclair, Wyoming. I saw the world's largest version in Wisconsin Dells. And that was among several others we either stopped at or saw through the rearview mirror, including this Sinclair Dinosaur in Salt Lake City, Utah.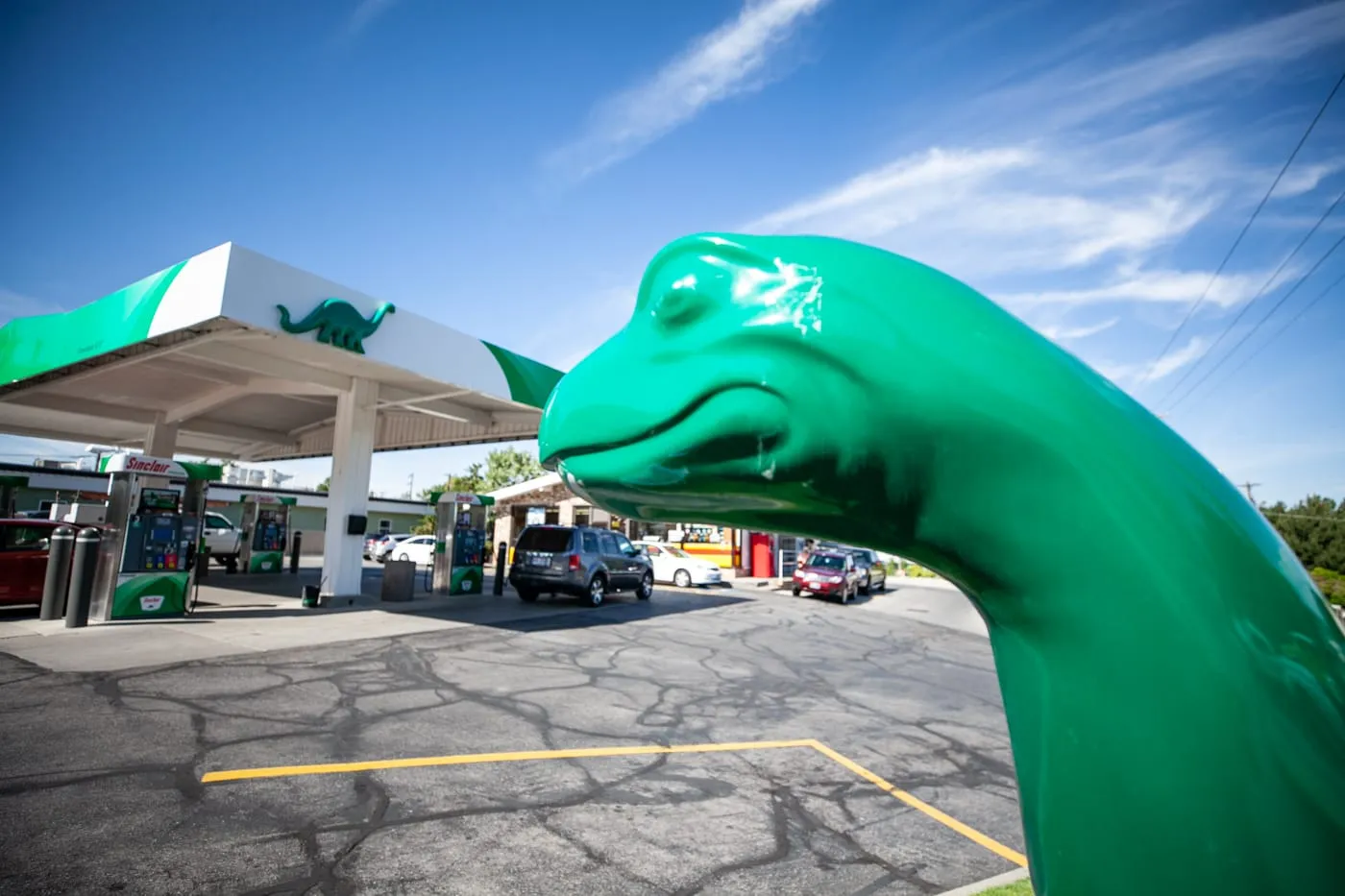 It makes sense. Most of my road trips thus far have taken me around the American midwest or out east, where Sinclair isn't a household name. But, sine Sinclair Oil is based in Utah and their refinery is found in Wyoming, it's no wonder so many of these fiberglass dinos are found out this way.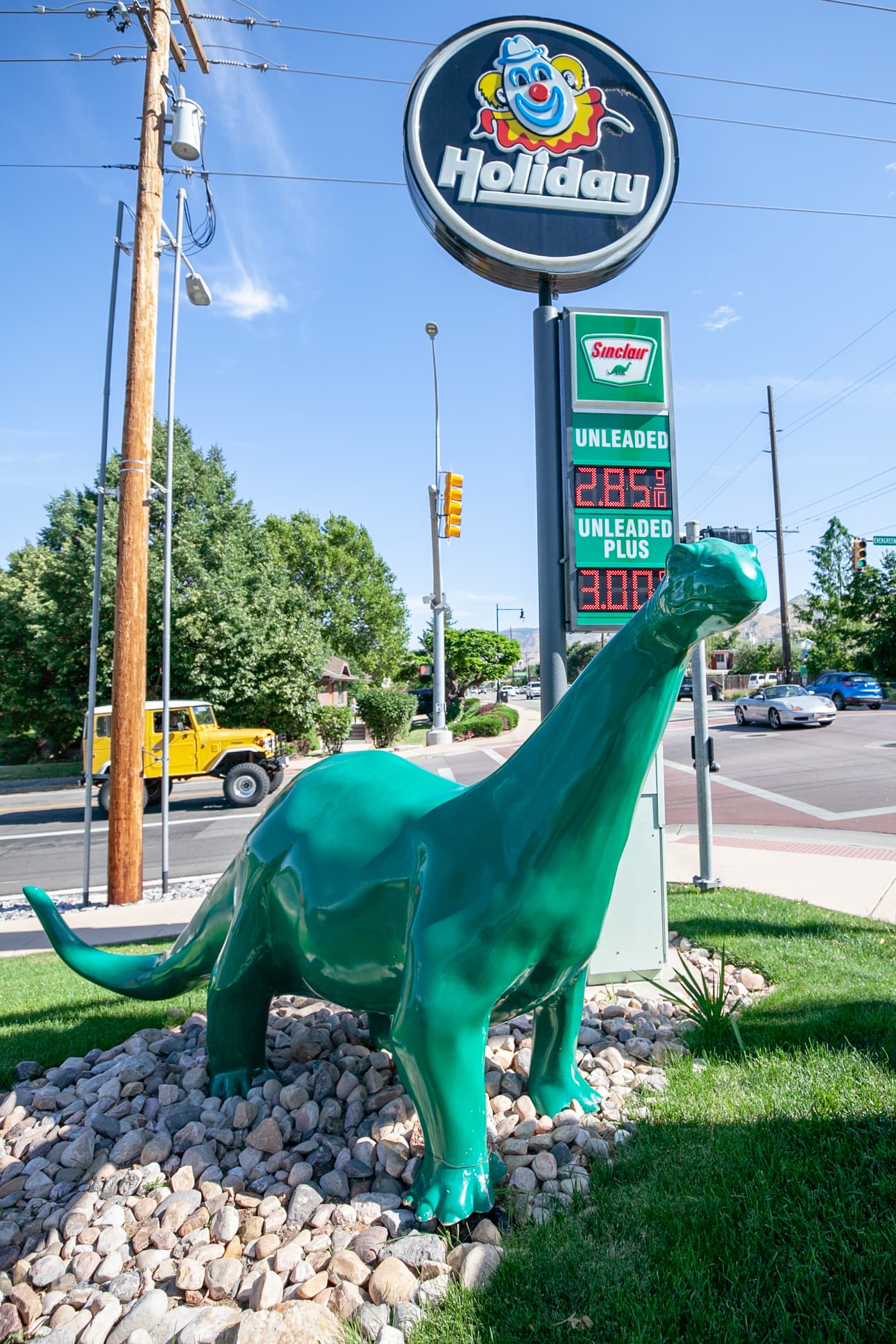 This guy was hanging out at a Holiday Oil in Salt Lake City… and let's just be happy that the gas station Utah roadside attraction featured a Sinclair dinosaur mascot and not a giant fiberglass clown from their logo…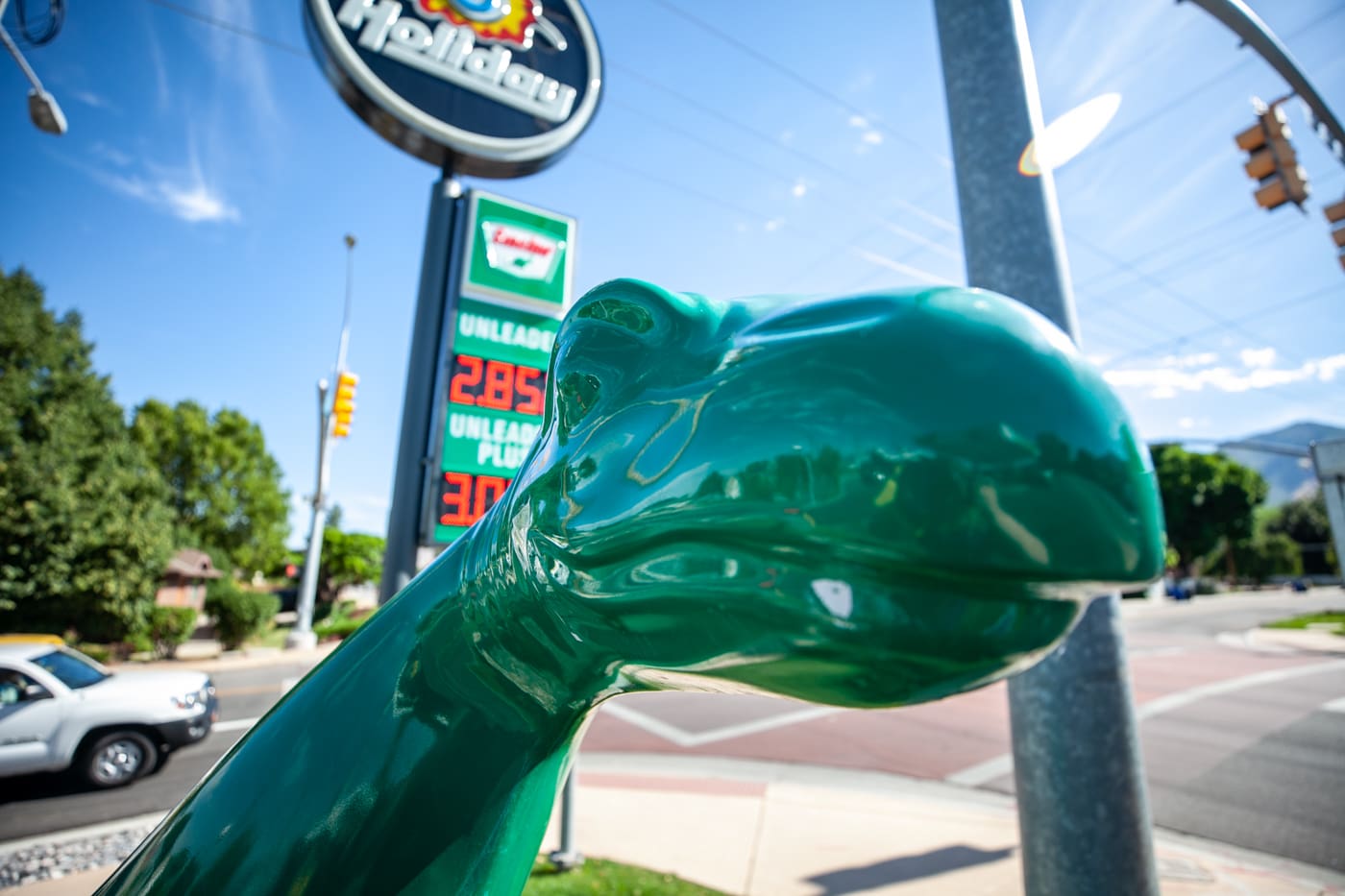 ---
Sinclair Dinosaur in Salt Lake City, Utah
Address: Holiday Oil Company, 3436 S 2300 E, Salt Lake City, UT 84109
Cost: Free to See
Hours: Always Visible, Gas Station Open 24 Hours
---
Pin this Salt Lake City Roadside Attraction: