The Gold Pyramid House in Wadsworth, Illinois is a curious site. When driving by on your way to Six Flags Great America you might think you've accidentally turned out of the Chicago suburbs and into ancient Egypt. But I assure you, you haven't left the US.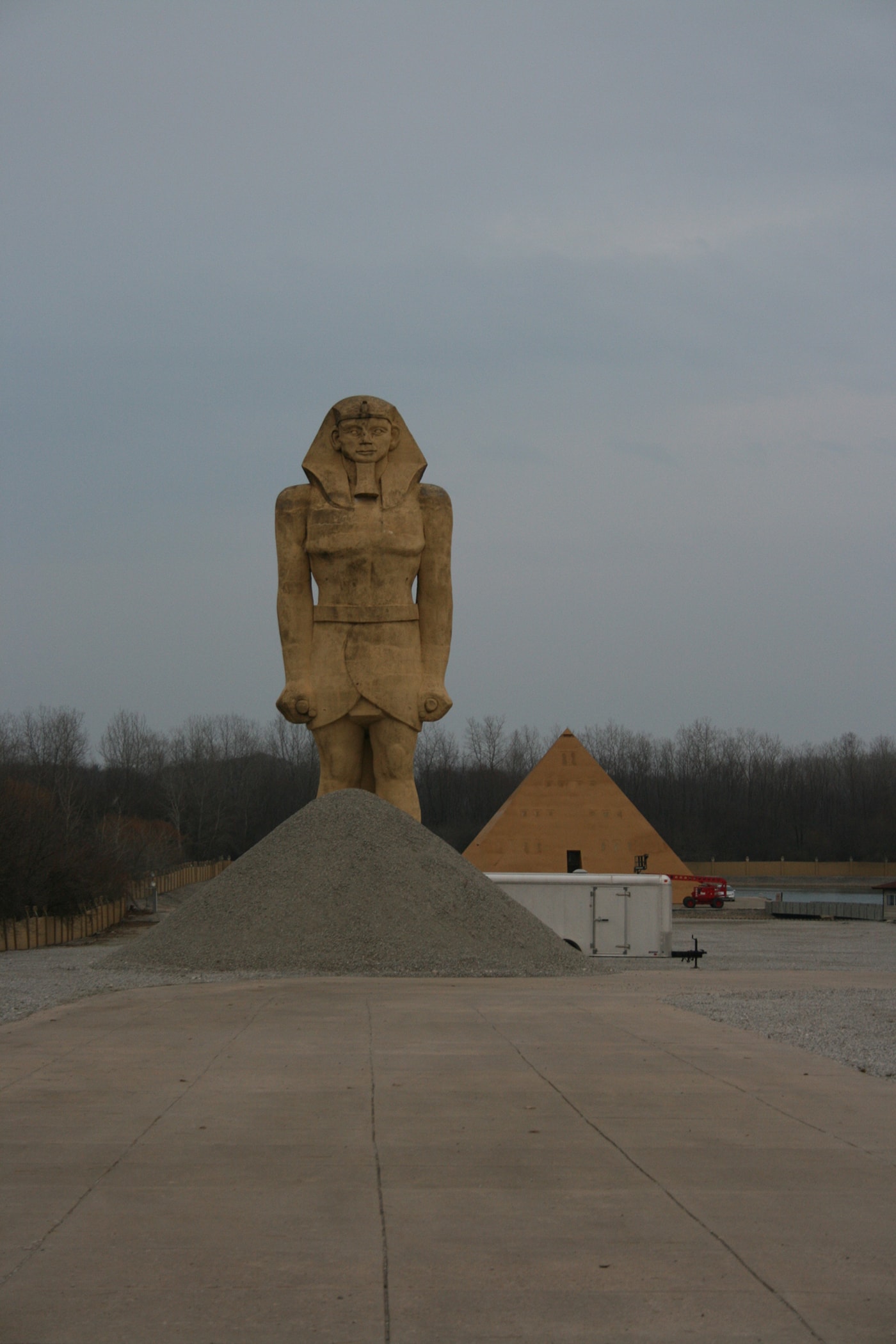 The six-story, 55-foot tall, 17,000-square-foot bright yellow pyramid stands out among its suburban neighbors. Besides being a giant pyramid-shaped house, the structure lives on its own island surrounded by a massive moat. The property also features a 50-foot statue of of Pharaoh Ramses II, a replica of King Tut's tomb, and three smaller pyramids on a four-car garage. The private property is surrounded by a fence painted with hieroglyphics and embellished with Egyptian busts.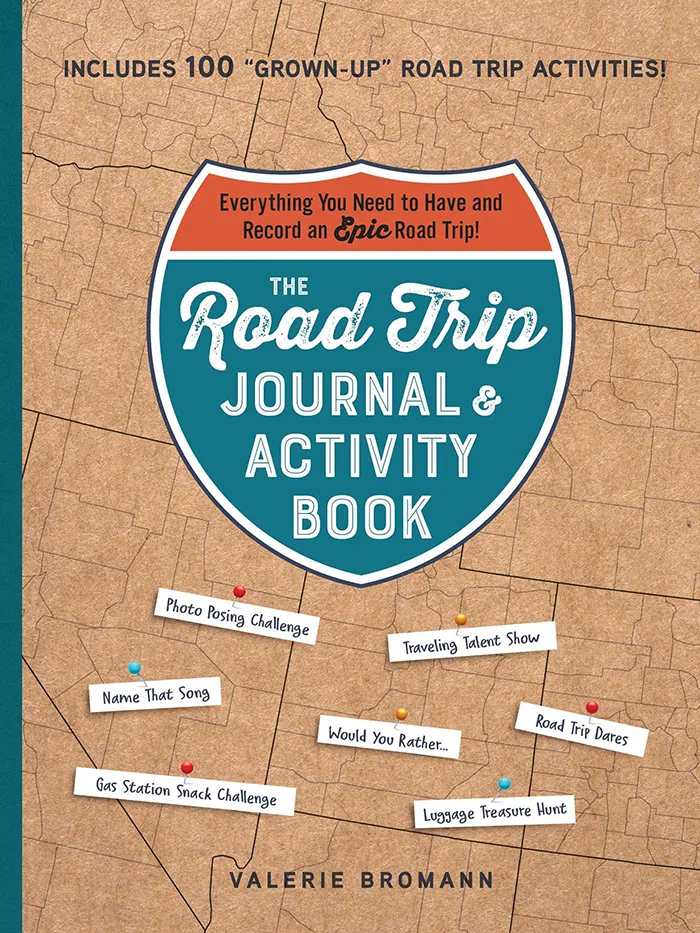 The Road Trip Journal & Activity Book
Everything You Need to Have and Record an Epic Road Trip!
Enjoy fun games and challenges to pass the time on your next road trip and have a keepsake to look back on for years to come with this entertaining must-have for your next vacation.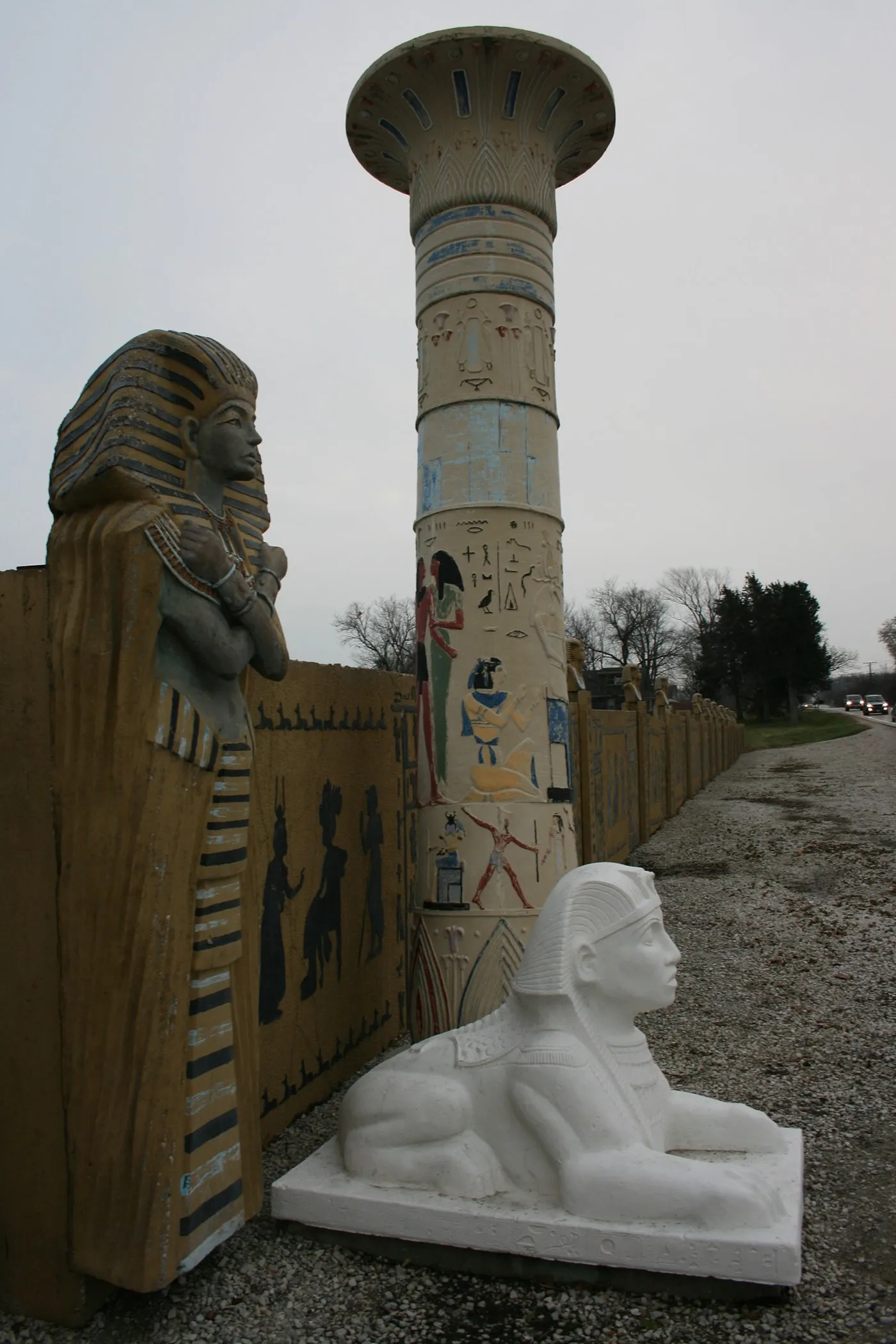 At one time the home itself was plated in 24-carat gold and believed to be the largest 24-karat gold-plated object in North America. The gold was later removed in 2011 after neighbors complained about the blinding light reflected off the structure on sunny days.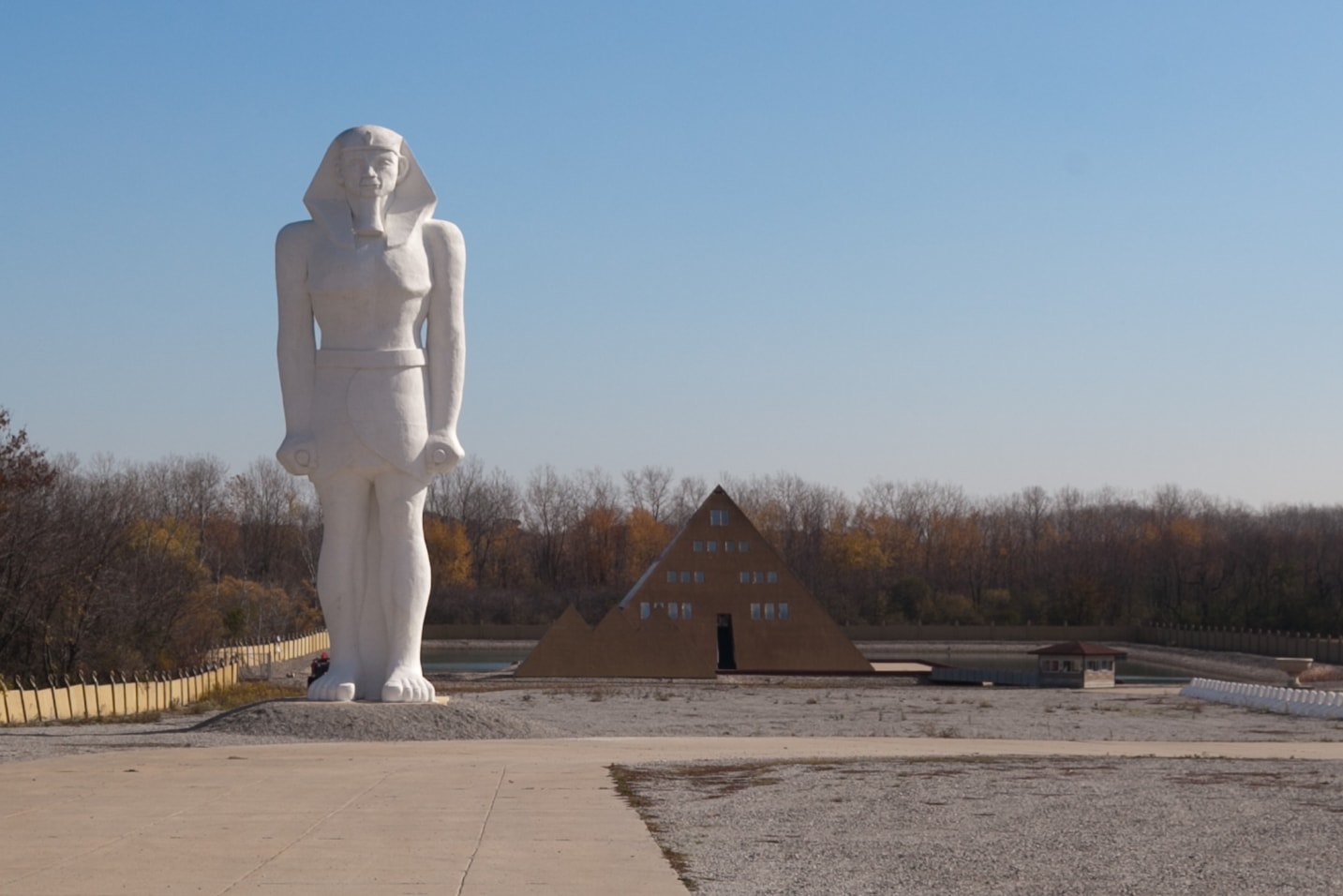 In 1977, Jim and Linda Onan began building the strange house. It was completed in 1982 and ever since it had served as a home for the family, a roadside attraction, an event venue, and a tourist destination offering tours of the weird property and just as weird interior. Inside you could find a wide range of authentic Egyptian artifacts, Egyptian furnishings, paintings, statuary, and more collected by the owners.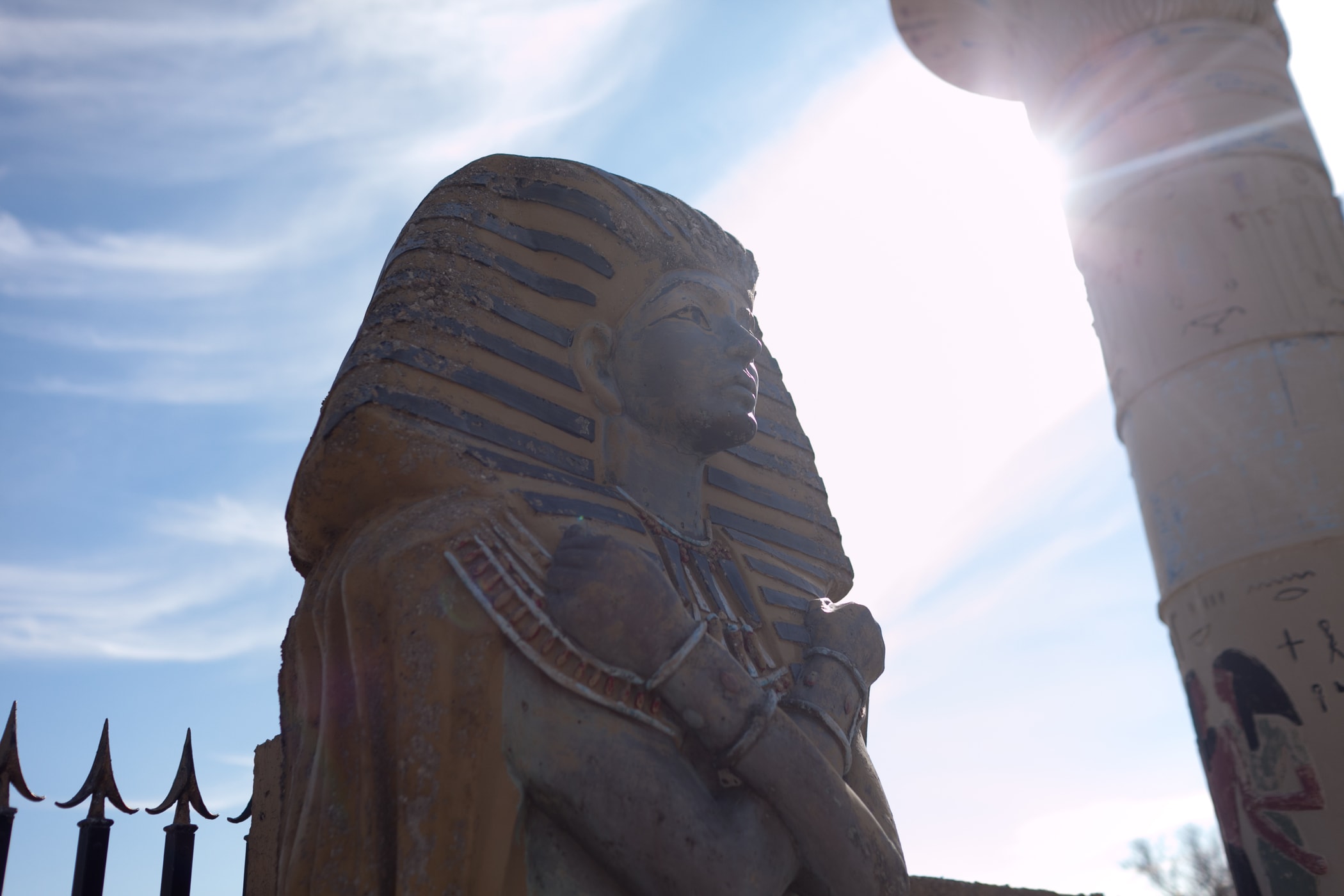 Unfortunately, a devastating fire on July 17, 2018 caused major damage to the giant golden pyramid house. The ceiling caved in, artifacts were ruined, and soot covered everything inside. The family hopes to repair the pyramid to its former state, but no longer plans to use it as a home.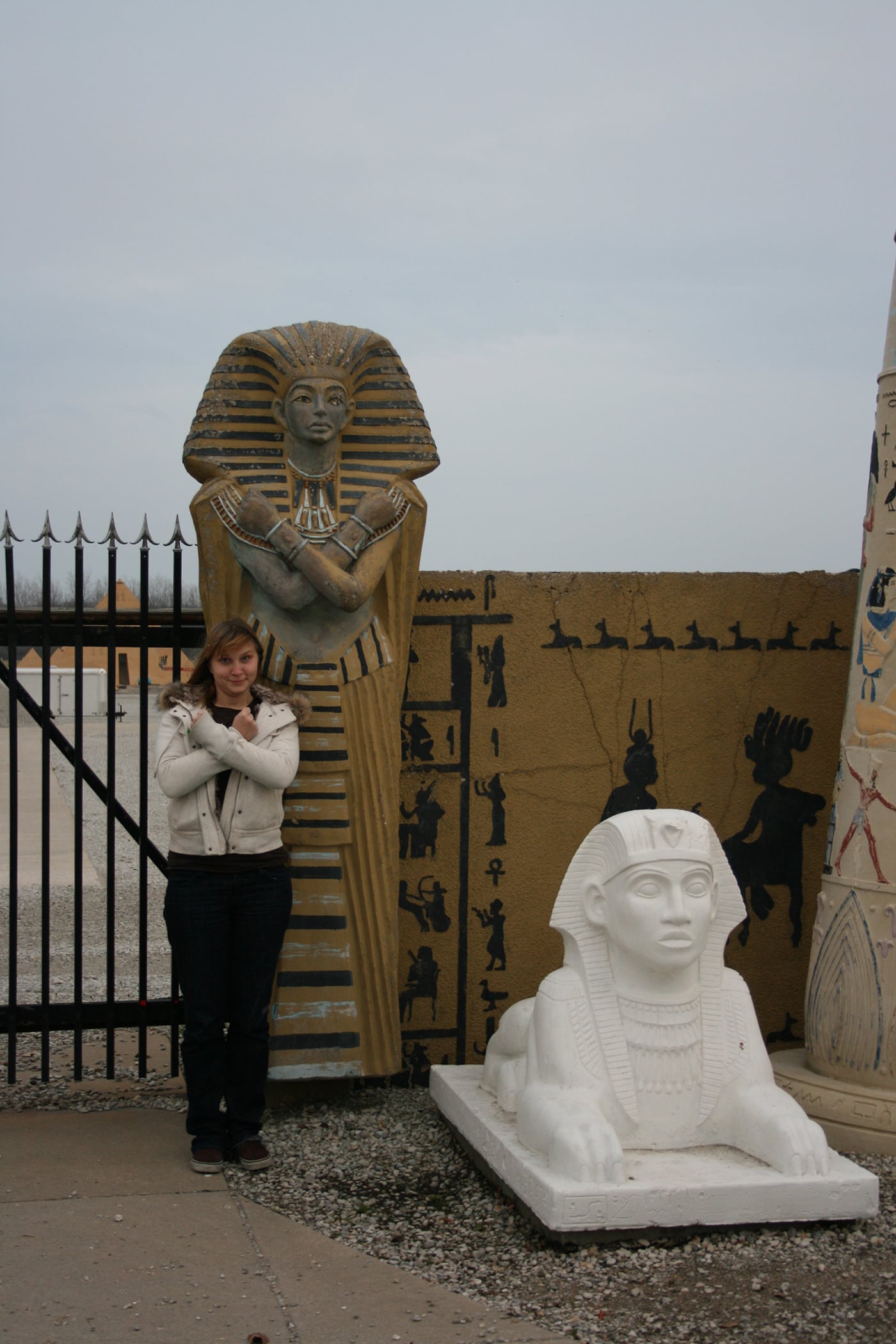 The Illinois roadside attraction is still in disrepair and tours have been suspended indefinitely, but you can still visit the outside on a Chicago road trip that might take you to the nearby amusement park, Lambs Farm, or across the Wisconsin border.
Gold Pyramid House in 2007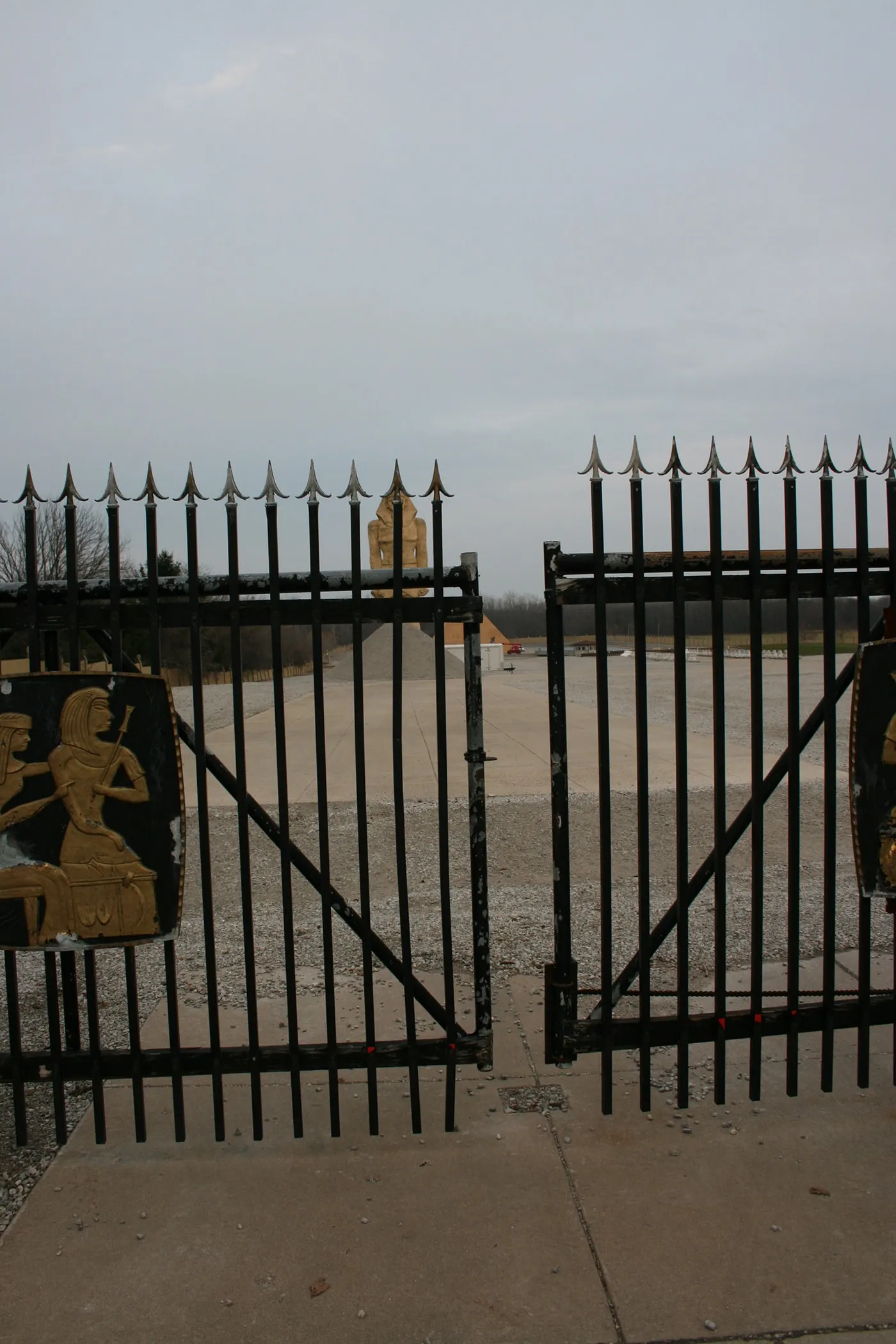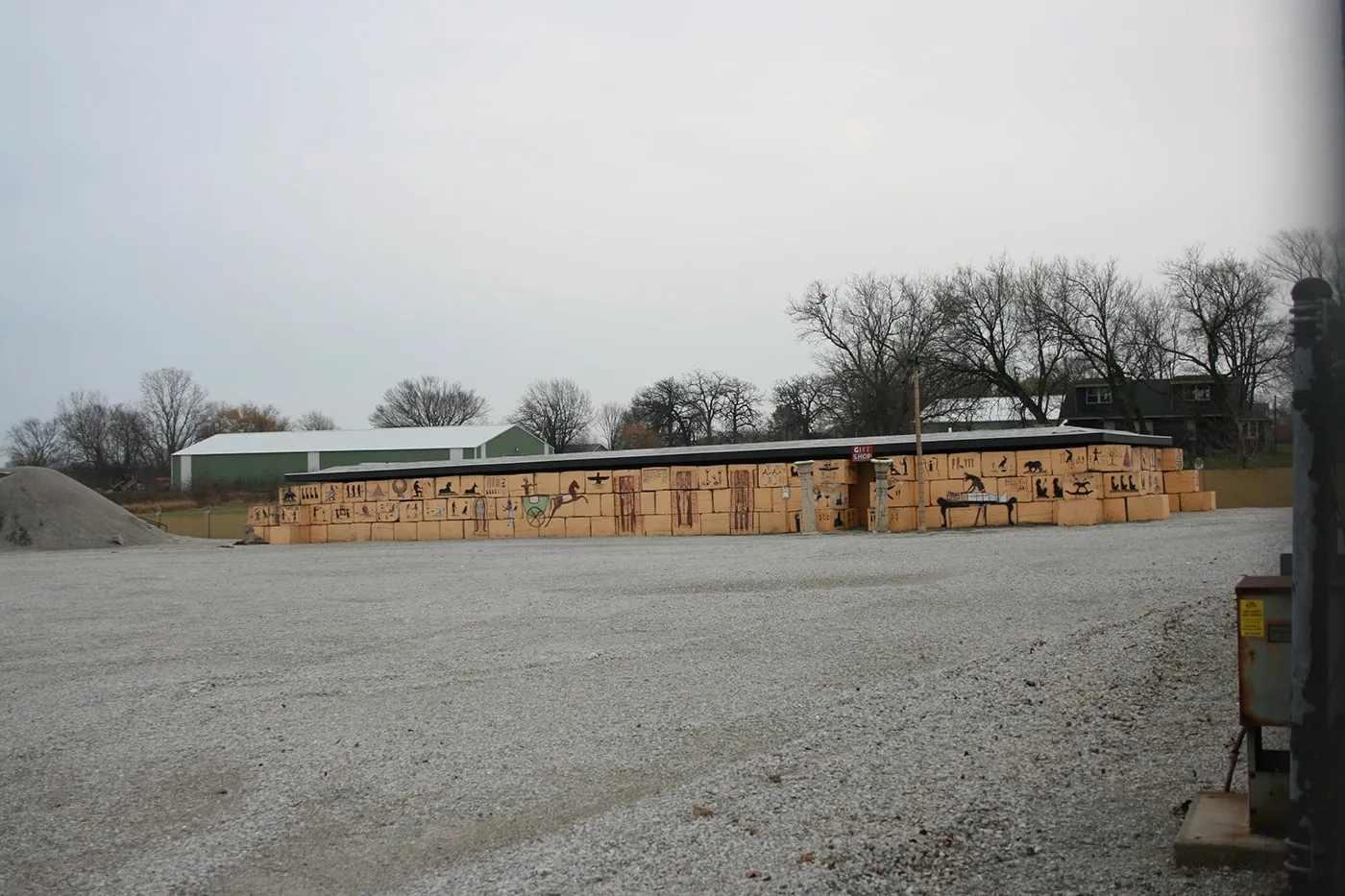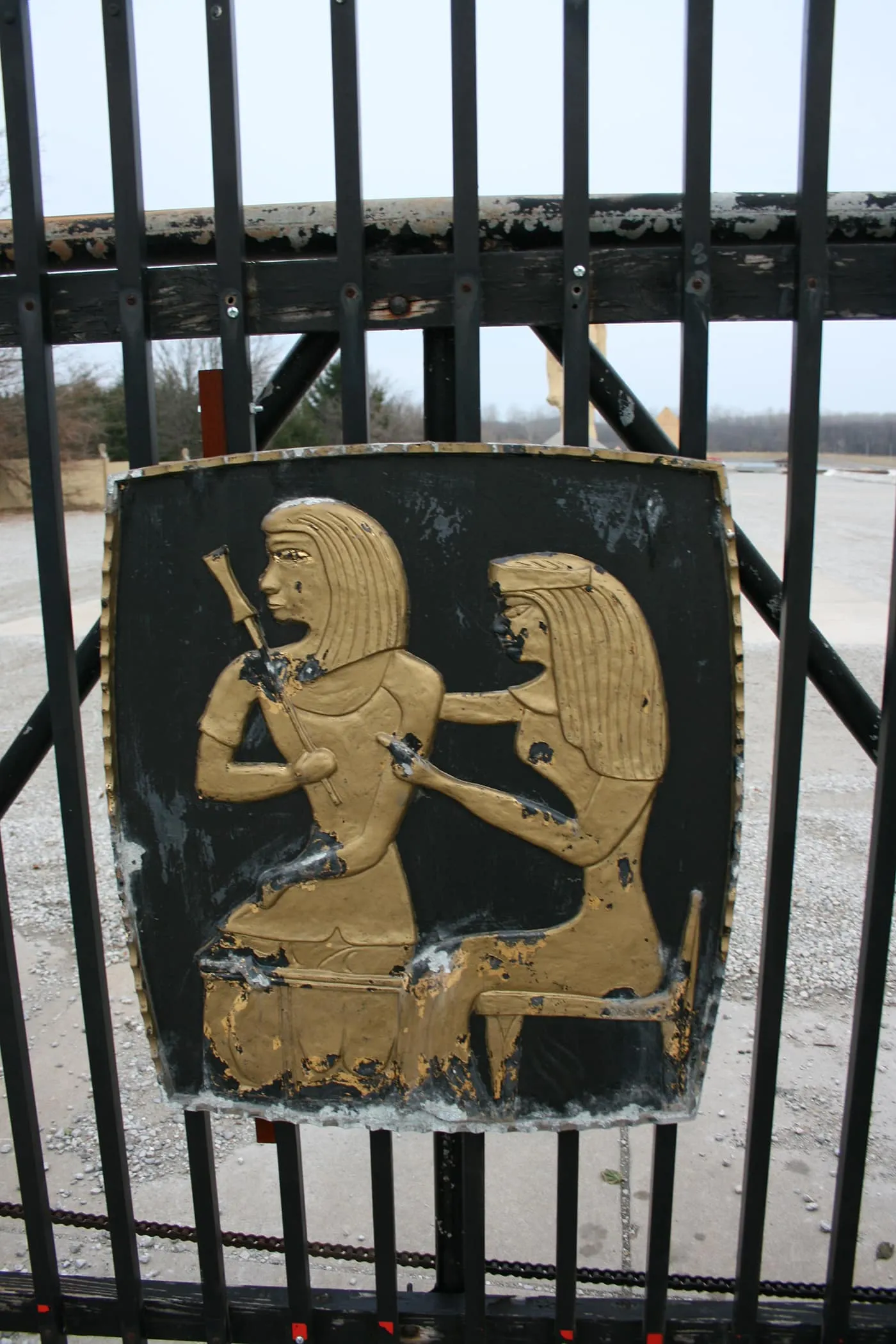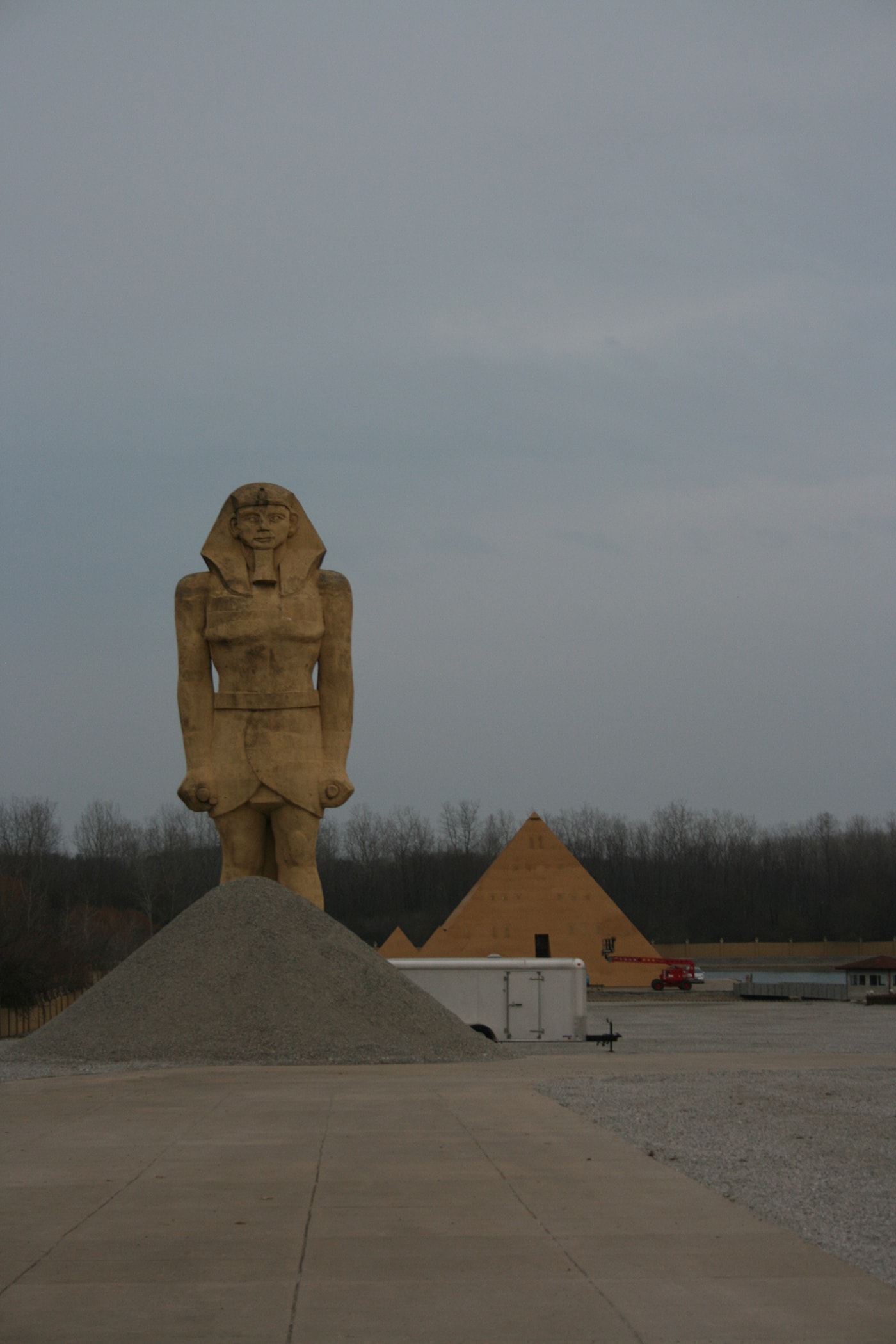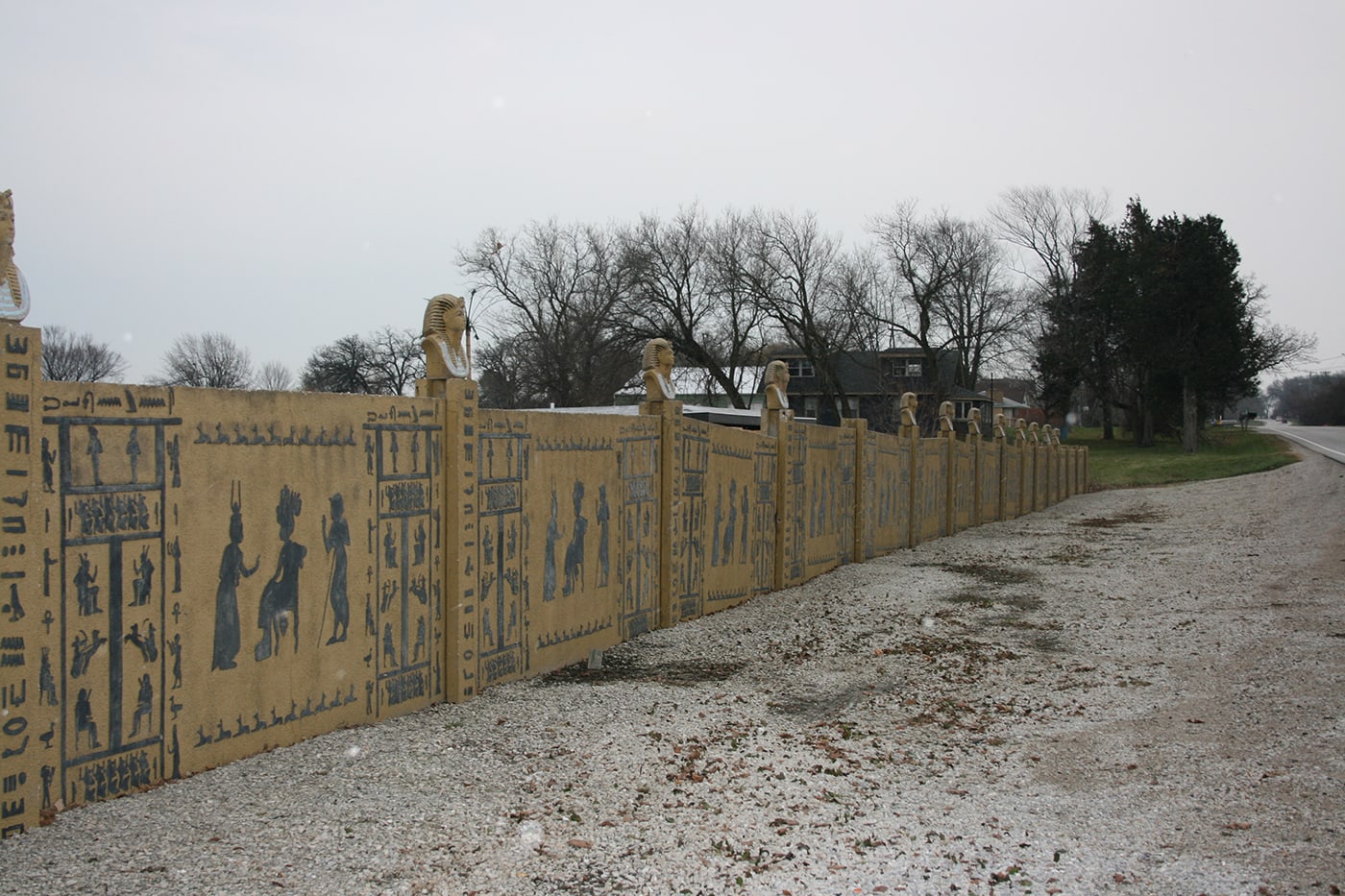 Gold Pyramid House in 2012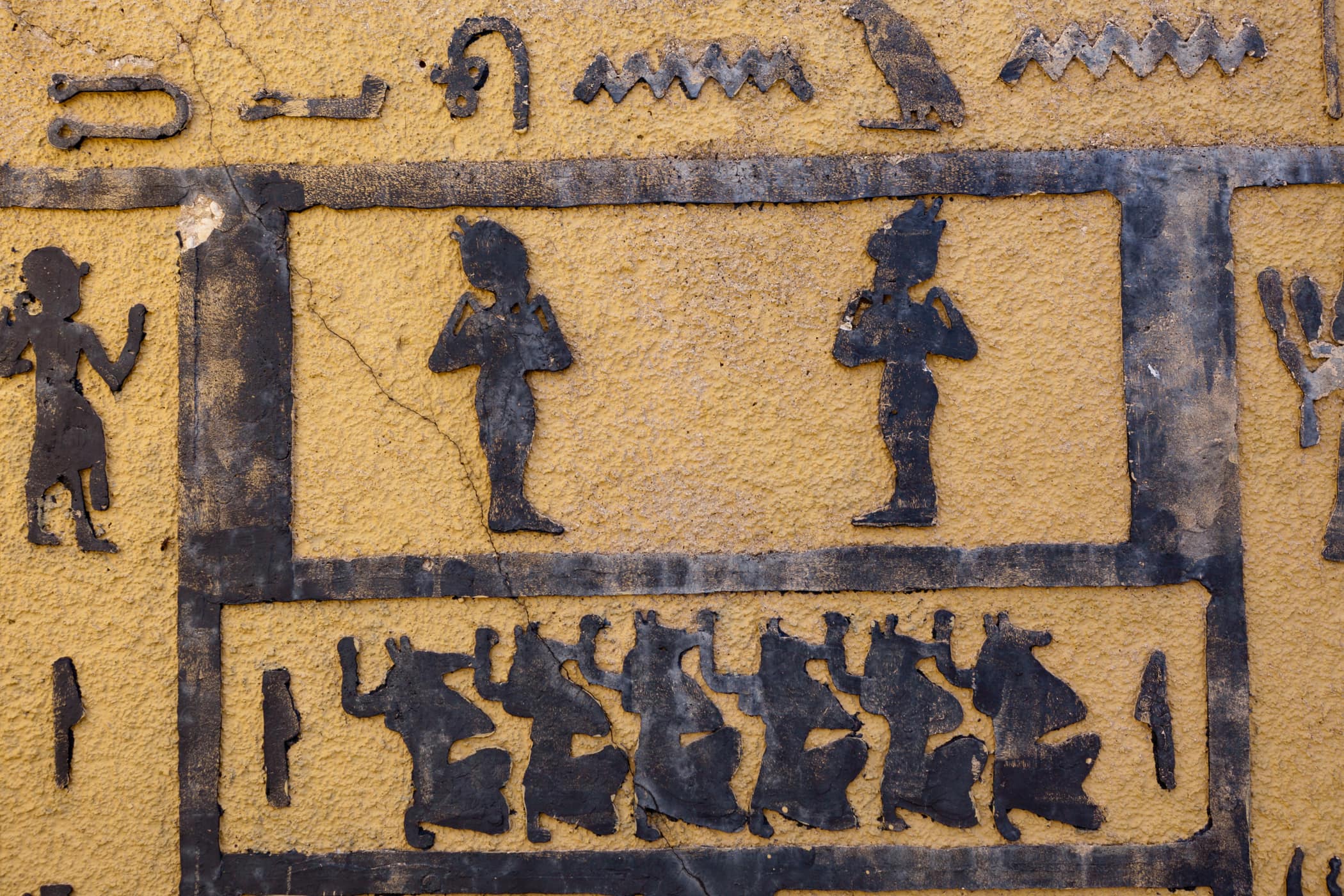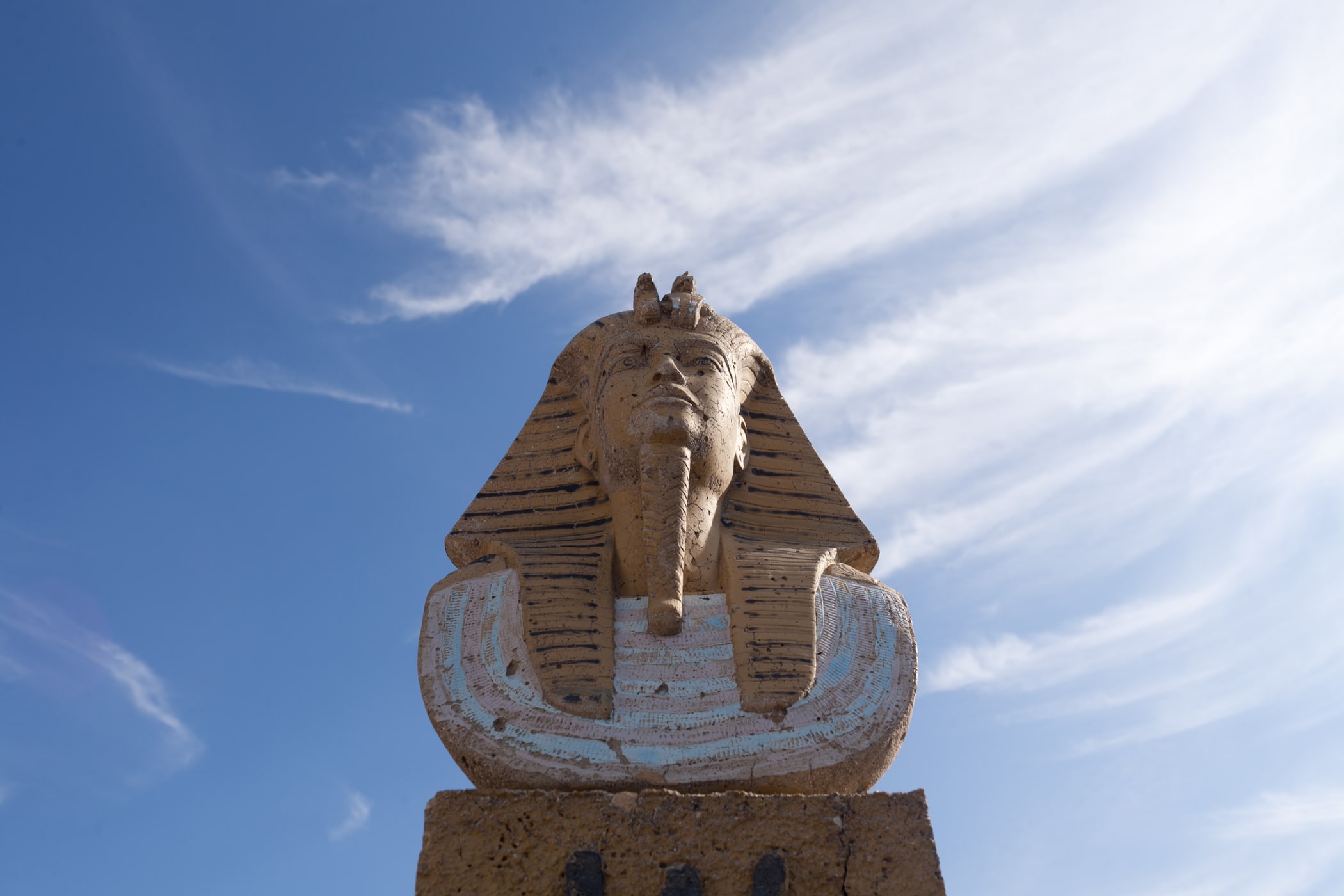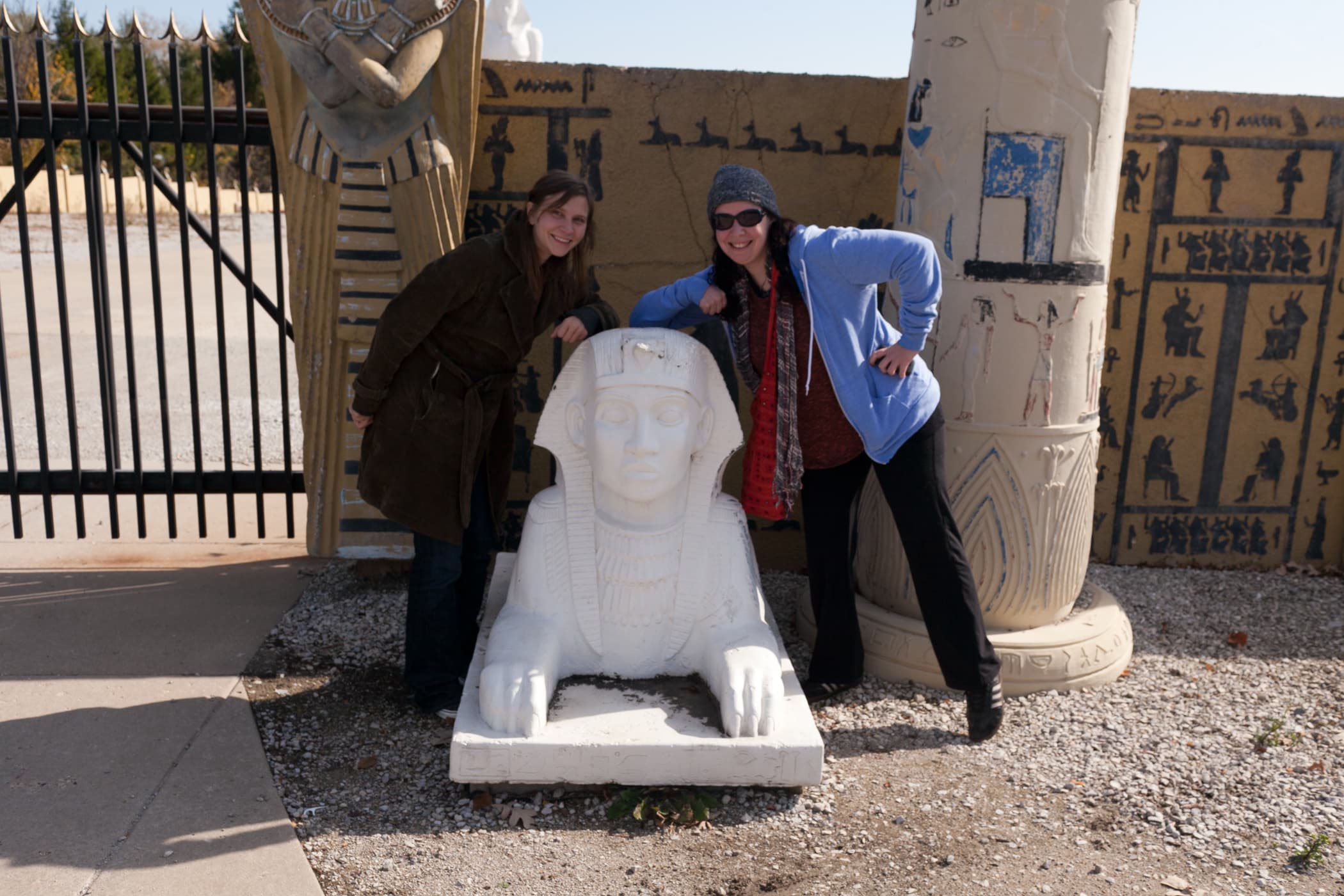 ---
Wadsworth Gold Pyramid House (Fire Damaged)
Address: 37921 N Dilleys Rd, Wadsworth, IL 60083
Hours: Always Visible, No Longer Open for Tours
Cost: Free to See
Pin this Illinois roadside attraction: