There are many murals in downtown Salt Lake City, Utah. But the biggest mural in Salt Lake City depicts a giant celestial bird followed by a splash of colorful geometric patterns contrasted against a black wall. This street art, known by many as the Constellation Owl mural, is called "The Nature of Wisdom."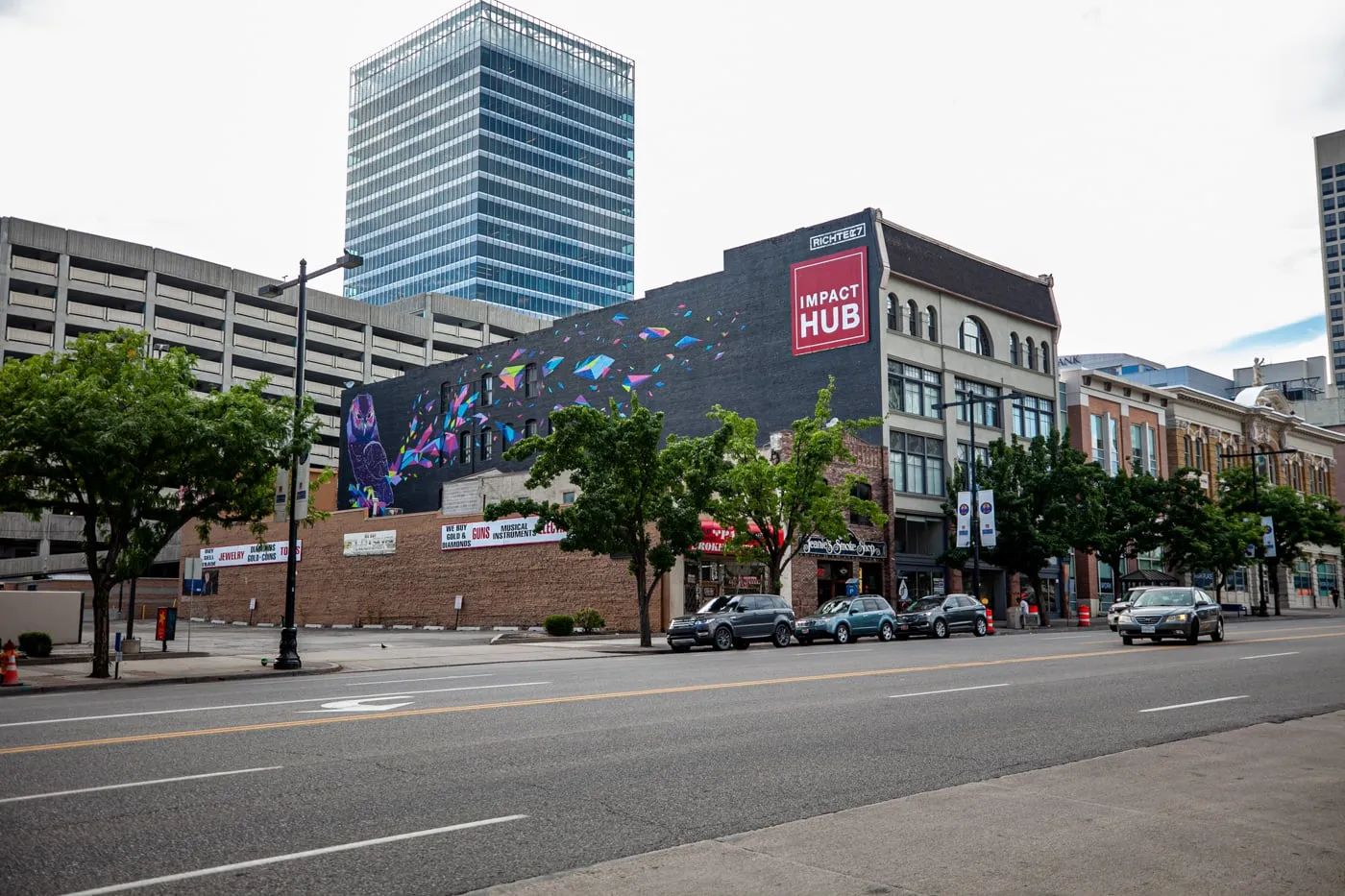 Over the course of two weeks in September 2017, Australian-born artist Yvette Vexta created this giant masterpiece. What was once a blank brick wall on the side of co-working space Impact Hub Salt Lake now is a bright and vibrant work of art featuring an owl with constellations painted inside of her. The owl spans five stories tall with the accompanying flourishes painted 150 feet across the wall.
The street art was comissioned by 3 Irons, a "creativity support group" in Utah.
Artist Vexta's work can be found across the world in locations like India, Mexico, Australia, and now, Utah. But this owl mural is just one of many pieces of street art that you can find Salt Lake City, Utah. While you're in town and looking for Utah roadside attractions, be sure to take a walking tour and also check out the following:
---
The Nature of Wisdom: Constellation Owl Mural
Address: 150 S State St, Salt Lake City, UT 84111
Cost: Free to See
Hours: Always Visible
---
Pin this Salt Lake City Street Art: