Disco lights, pop music, couples skates, a wobbly hokey pokey, nachos from the snack bar, holding onto the side railing for dear life, falling over, racing in circles, gossiping with girlfriends, trying to go backwards, watching your crush go by, that one girl who could do all the tricks… a giant roller skate? What do you remember most from the roller rink?
I have some fond (and a few not so fond) memories from grade school parties at our local skating rink. It's one of those places you'd go for after-school activities or birthday celebrations. And I had a pair of bright pink skates of my own, a Christmas present from Santa Claus.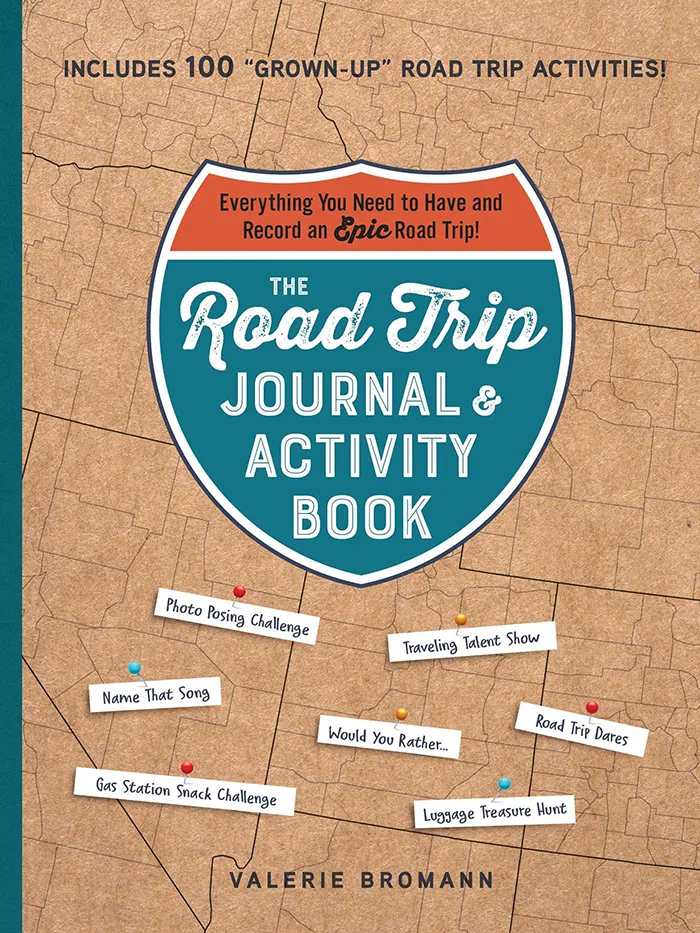 The Road Trip Journal & Activity Book
Everything You Need to Have and Record an Epic Road Trip!
Enjoy fun games and challenges to pass the time on your next road trip and have a keepsake to look back on for years to come with this entertaining must-have for your next vacation.
Having your own skates was a gift. Because then you didn't have to worry about renting the smelly used ones from the rink. And you didn't have to worry about having to settle for a pair that were too small or too big if they ran out of your size. Because there is nothing worse to a pre-teen girl (at least a pre-teen girl in the 80s) than roller skates that are too big.
Of course, the same doesn't apply to road trippers like us. To us, the bigger the roller skate, the better. And so, the Giant Roller Skate in Bealeton, Virginia might just be the perfect roller skate. And, at the very least it is a fun Virginia roadside attraction!
The wood and plaster giant skate has been standing since the 1980s (way longer than I've ever been able to stand in a skate), a time when the roller rink was the place to be. Hopefully, this skate will continue to stand for many years to come and inspire others to put their (hopefully right-sized) skates back on and make a round or two in an open skate.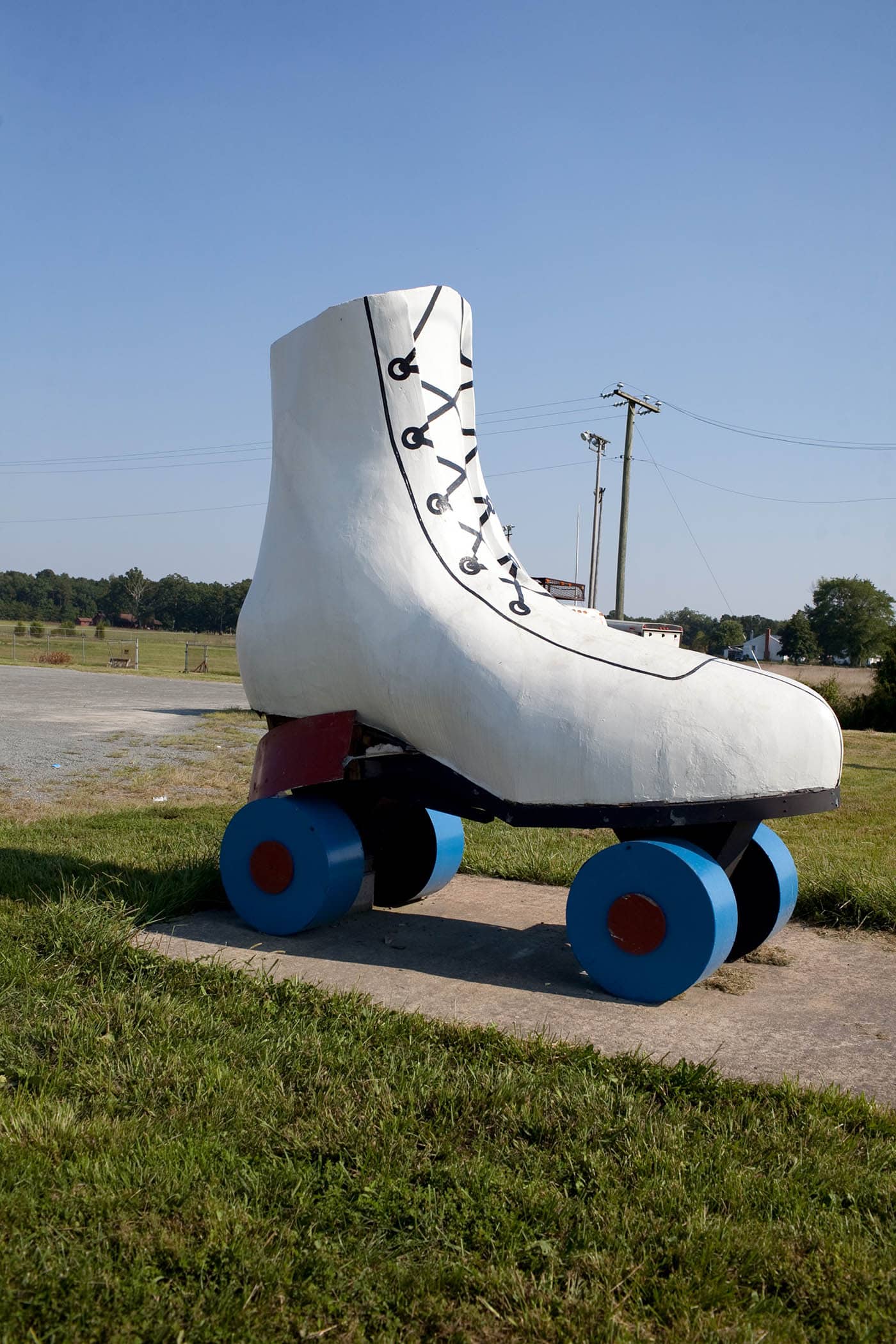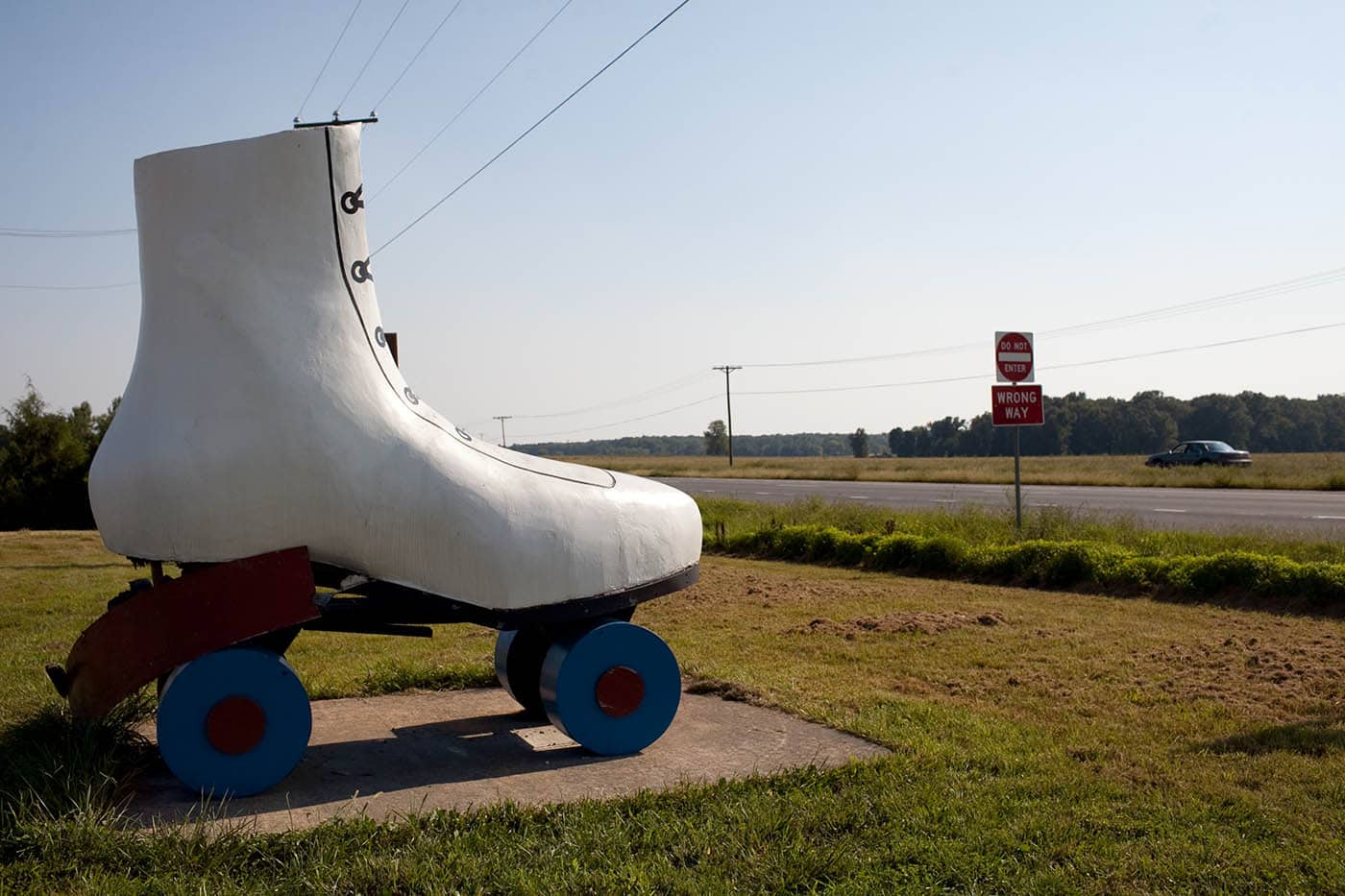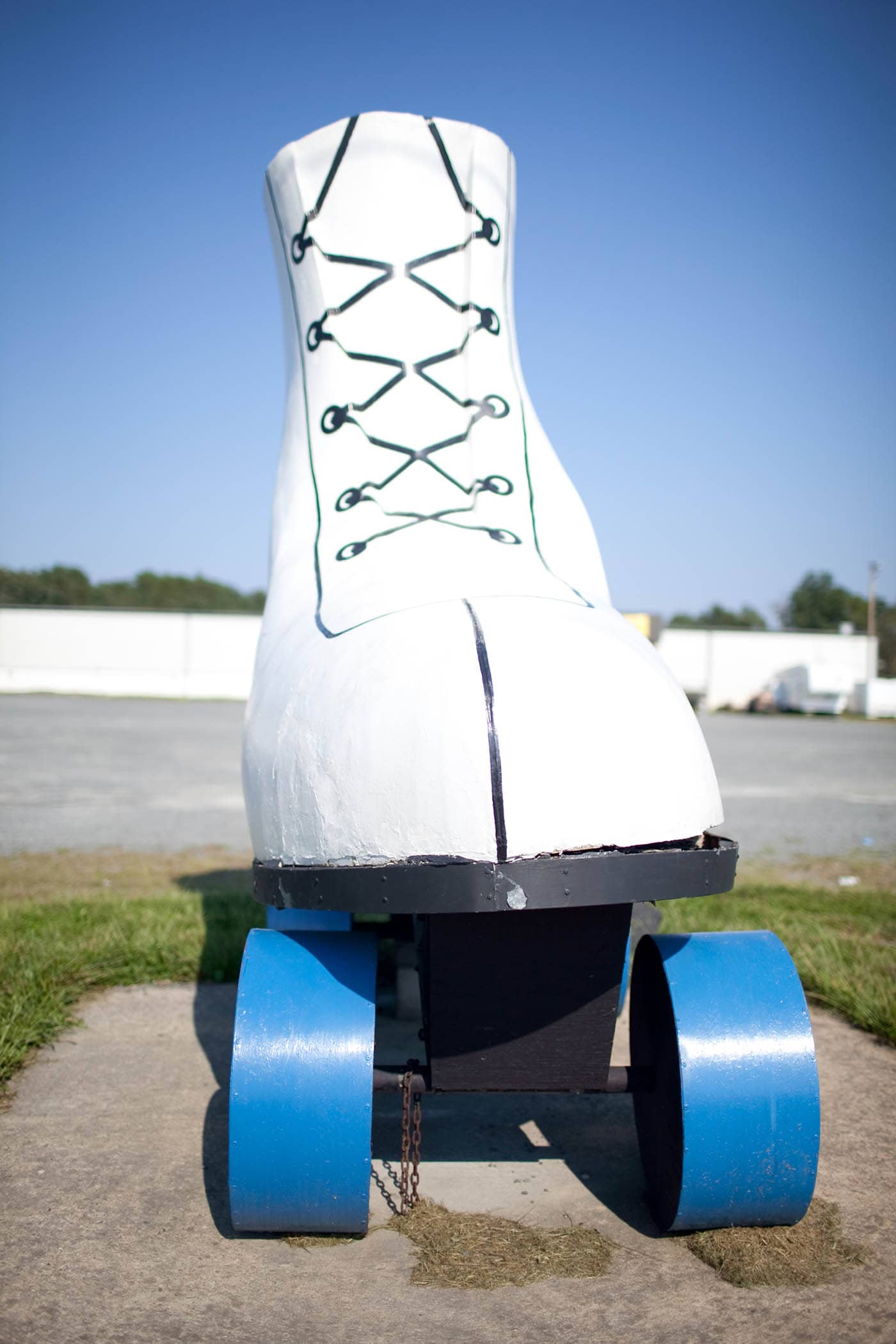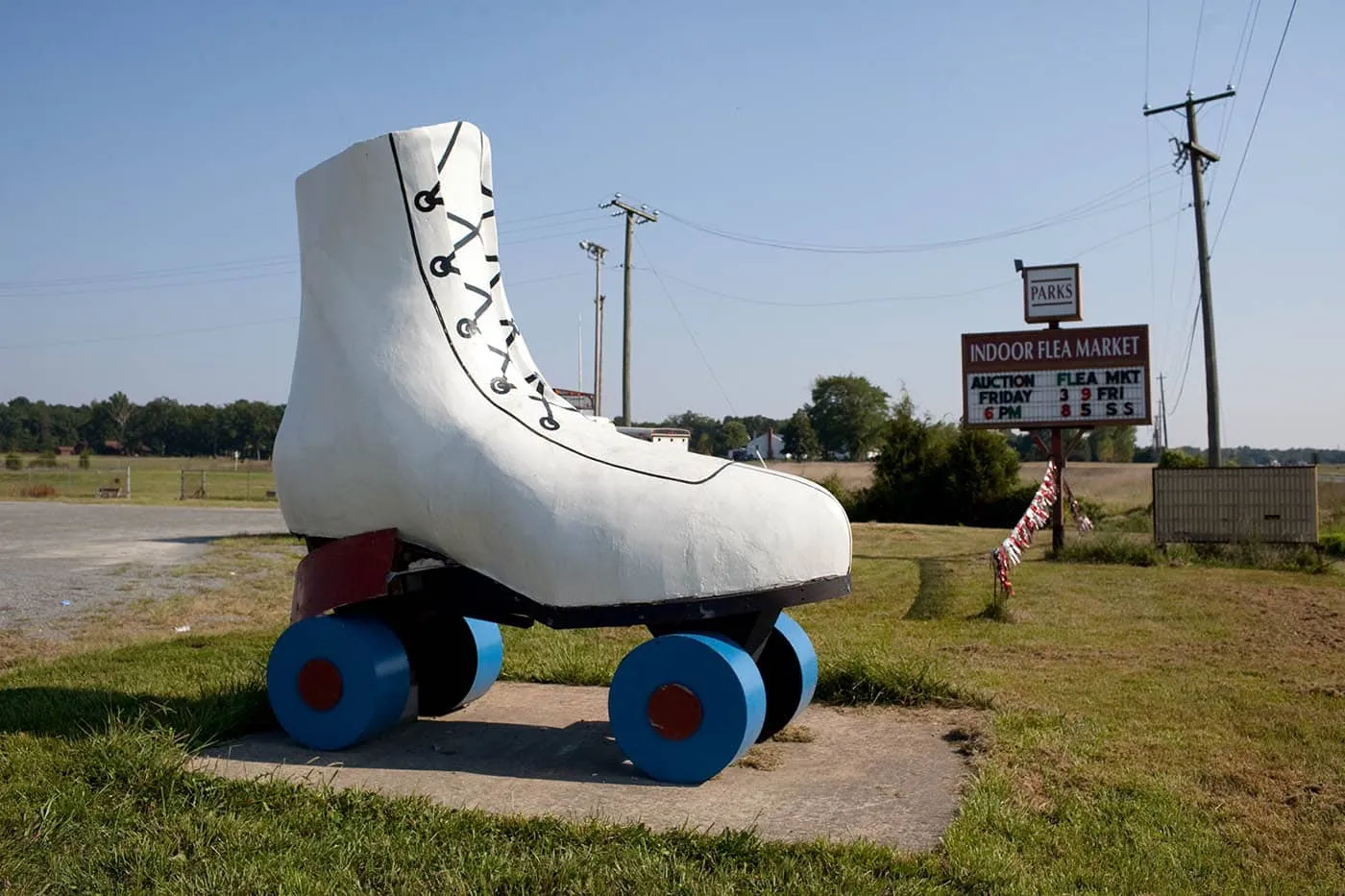 Giant Roller Skate
Location: Roller Works Family Skating Center, 12099 Marsh Rd, Bealeton, VA
Hours: Visible at all times.
Cost: Free to see.
Date: August 30, 2010
Pin this Virginia roadside attraction: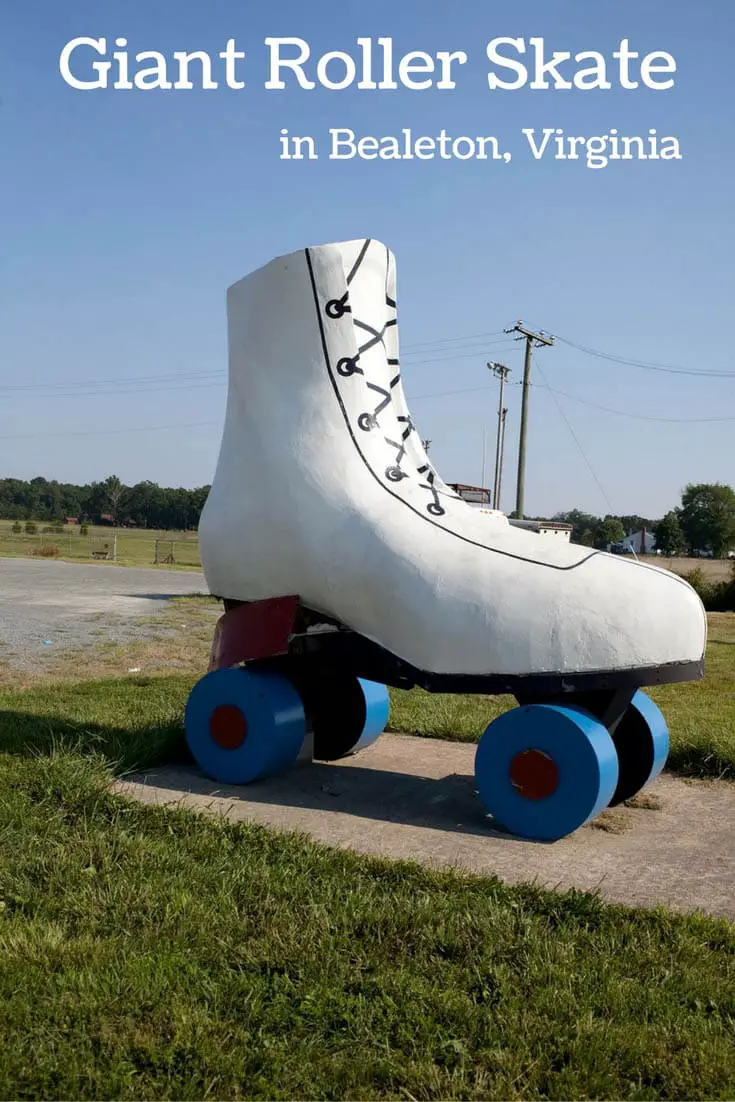 ---
Looking for more Virginia Roadside Attractions? Check out the World's Largest Apple in Winchester, the Big Pencil in Wytheville, Virginia, and Foamhenge!