Are you planning a Utah road trip and want to find all the best Utah roadside attractions along your route? Whether you're driving to Salt Lake City, visiting Zion National Park, or taking Highway 12 across Southern Utah, you won't want to miss these ten must-see places to go in Utah. They're fun road trip stops and great additions to your travel itinerary or route.
Below are the 10 best roadside attractions in Utah: from a hole in a rock to a tree in a desert, from a taste of Kentucky to a giant pit, from a big pink dinosaur to two of the most unique muffler men in America! You won't want to miss any of these bucket list worthy tourist traps and road trips stops on your Utah vacation.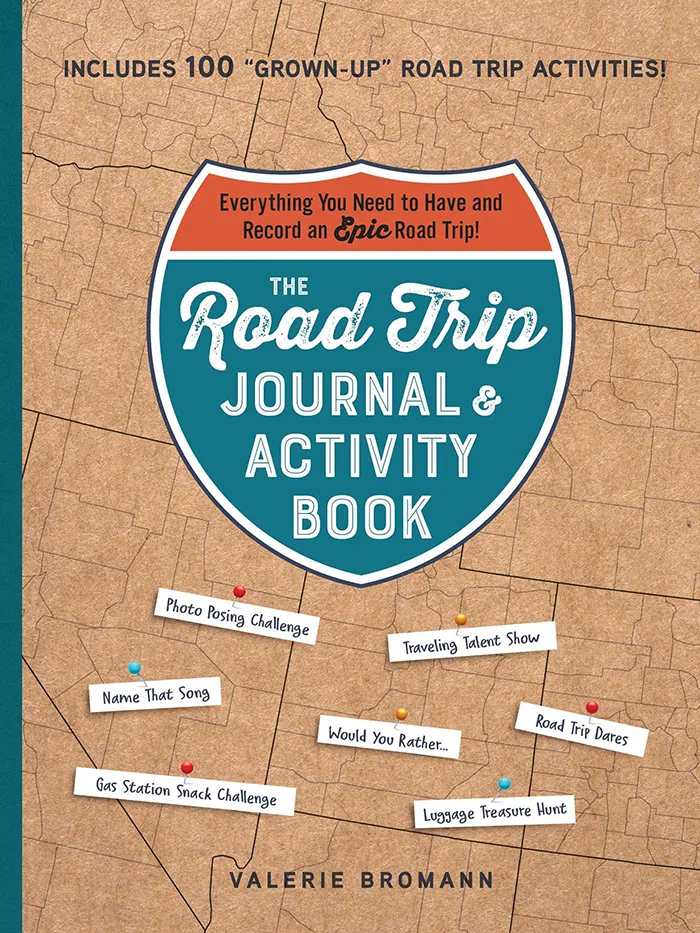 The Road Trip Journal & Activity Book
Everything You Need to Have and Record an Epic Road Trip!
Enjoy fun games and challenges to pass the time on your next road trip and have a keepsake to look back on for years to come with this entertaining must-have for your next vacation.
Ready to hit the road? Let's go! I call shotgun!
1. Hole N" The Rock
11037 US-191, Moab, UT
Hole N" The Rock is probably the most famous roadside attraction in Utah. It is a unique, 5,000 square-foot home carved out of a huge rock in Utah's Canyonlands Country. Albert Christensen created the home in the 1940s, where he lived with his family and continually build until his death in 1957. Here you can take a guided tour of the home, visiting 14 rooms carved out of rock (including a bathroom dubbed "a toilet in a tomb") and admiring the original furnishings, Albert's paintings, and his wife Gladys's doll collection. You can also visit a trading post for locally made fare and shop for one-of-a-kind souvenirs.
2. Metaphor, the Tree of Utah
Wendover, UT
Metaphor: The Tree of Utah (sometimes called just Tree of Life) was created by Swedish artist Karl Momen in the 1980s to bring a spark of color to the surrounding gray of the Bonneville Salt Flats. The giant sculpture depicts an 87-foot tall "tree" with a trunk holding up six spheres made from natural rocks and minerals native to Utah. Next to the statue are several hollow sphere segments that represent fallen leaves.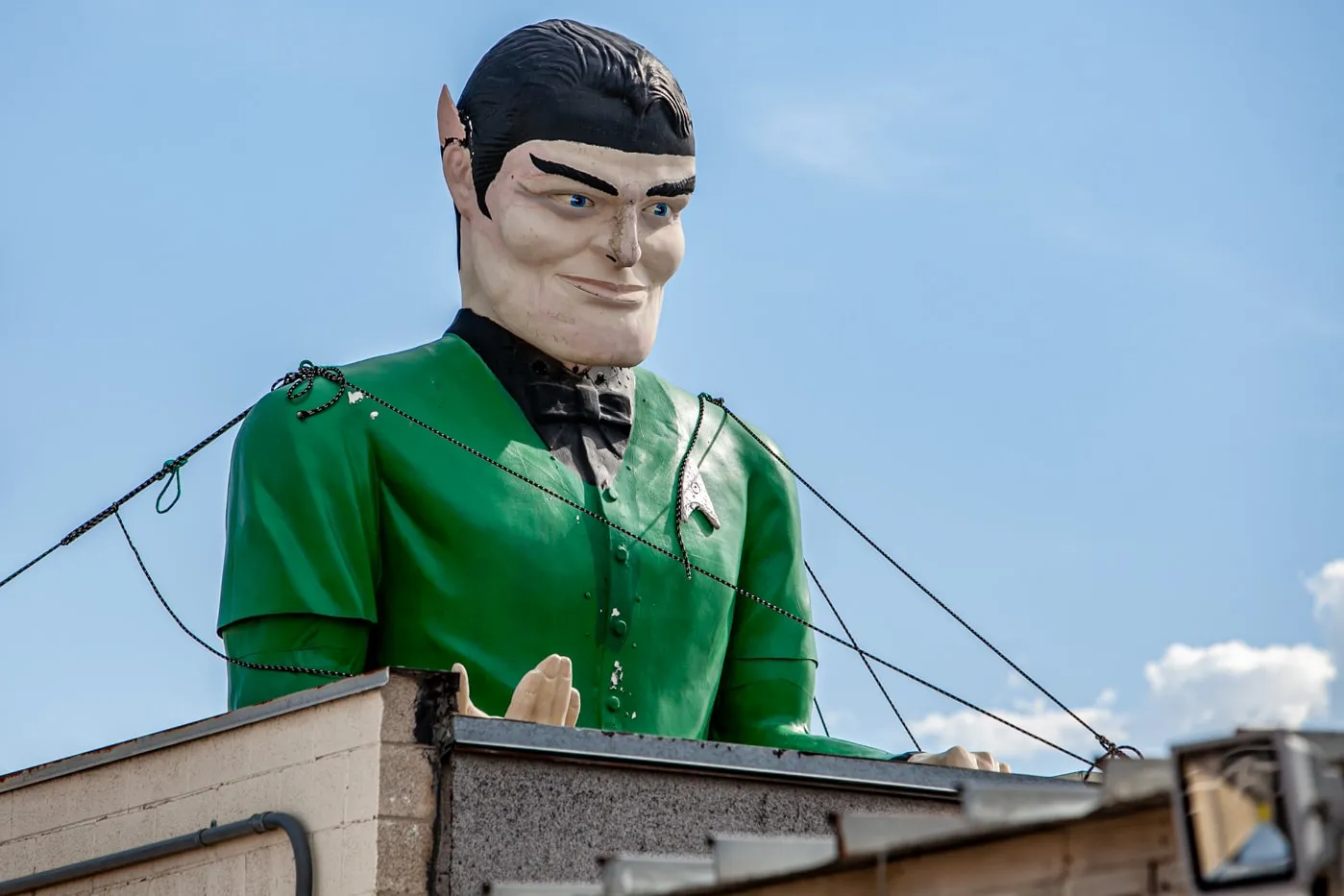 3. Muffler Mr. Spock
Rainbow Neon Sign Co., 257 W 3300 S, Salt Lake City, UT
Live Long and Prosper in Salt Lake City Utah when you visit this Star Trek Spock Muffler Man. This half muffler man sits atop the Rainbow Neon Sign Co. in Salt Lake City. The Salt Lake City roadside attraction didn't always resemble the Star Trek character. Originally a Mobil Gas Station muffler man, it has been repainted to resemble a variety of characters, appeared in numerous local parades, and dressed up for holidays and events. The Mr. Spock makeover is a recent happening, done to honor Leonard Nimoy (who played the character in the original Star Trek series along with numerous movies) who passed away in February, 2015.
4. Dinah the Pink Dinosaur
905 E Main St, Vernal, UT 84078
Dinah the Pink Dinosaur (also called Dinah the Dinosaur or the Dine-A-Ville Pink Dinosaur) was built in 1958 by George Morrill to advertise his Dine-A-Ville Motel. That business closed in 1999, but the 40-foot-tall, 4,200 pound dino was such a popular icon for Vernal that the town couldn't let it go. The pink dinosaur was moved to a hill on the east side of town to begin its new life as a welcoming figure: she now hold a sign that reads "Vernal—Utah's Dinosaur Land".
5. World's Largest Watermelon Slice
765 E Main St, Green River, UT
The World's Largest Watermelon Slice is a 25-foot long green and pink hunk of melon . Originally built in the 1950s as a parade float for the town's annual Watermelon Days (now Melon Days) it still graces the town with its presence. The giant watermelon used to be motorized but now is towed through the town on a tractor-led platform.
6. Col. Sanders Statue and the First Kentucky Fried Chicken Franchise
3890 S State St, Salt Lake City, UT
At the site of the first Kentucky Fried Chicken (KFC) franchise in Salt Lake City you can get some fried chicken with a side of nostalgia. Outside you'll find a life-size bronze statue of Colonel Sanders with Pete Harman, the man who opened the first KFC franchise on that very spot in 1952, along with a giant marquee that says "Harman Cafe" (the franchise's original name). Inside the still-running fast food restaurant you'll find historical displays, photos, and even Colonel Sanders's white suit behind glass.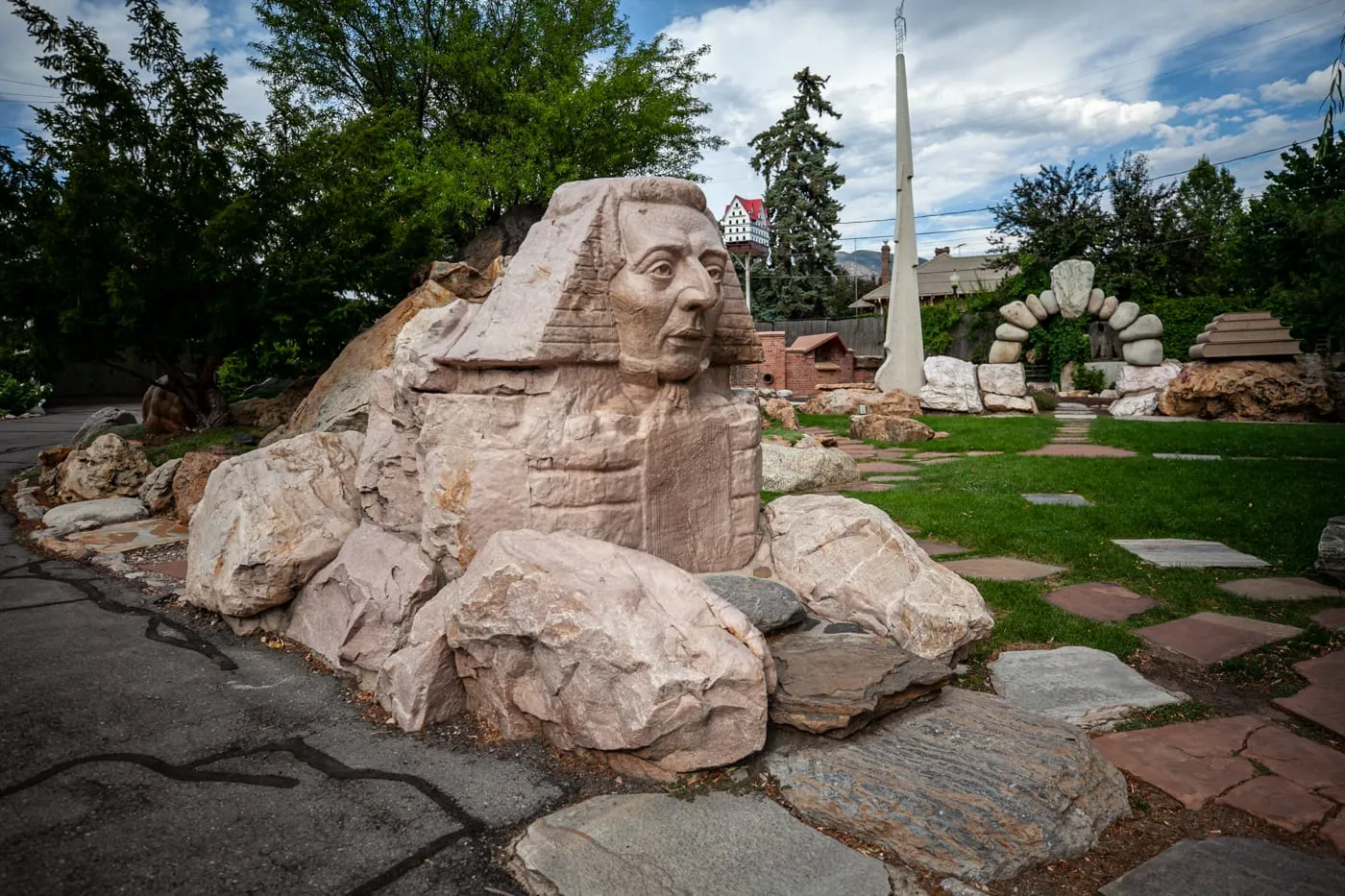 7. Gilgal Sculpture Garden
749 E 500 S, Salt Lake City, UT
Gilgal Sculpture Garden is a small public city park in Salt Lake City, Utah. It is the work of Thomas Battersby Child, Jr. (1888-1963), a Mormon, who was a masonry contractor and Bishop of the 10th Salt Lake LDS ward. He began working on the garden in 1945, when he was 57 years old, and continued working on it until he passed away in 1963. The park contains 12 original sculptures and over 70 stones engraved with Mormon scriptures, poems, and literary texts. Some of those sculptures are a little offbeat. There's a sphinx with the head of Joseph Smith (the founder of Mormonism and the Latter Day Saint movement). A sacrificial altar. A disembodied giant (based on the Biblical story of King Nebuchadnezzar's dream.) And even a life-sized statue of Child himself.
8. Transcontinental Railroad: The Golden Spike
Golden Spike National Historical Park, 6200 N 22300 W, Promontory, UT
The Transcontinental Railroad was a 1,912-mile continuous railroad line that linked the Eastern U.S. to the Pacific coast. When the tracks met at Promontory Summit on May 10, 1869 a golden spike was "hammered" into the last railroad tie. Though the tracks were dug up years ago and the actual golden spike lives in a museum in California, you can now find a Visitor Center at the site with a short section of track, a couple of old-fashioned steam locomotives, a replica Golden Spike, and, if you're lucky, a reenactment of that fateful day.
9. Big John: Coal Black Muffler Man
19 S. Main St., Helper, UT
"Big John" is one of the most unique muffler men in America. Custom made by International Fiberglass in 1964, this coal miner muffler man is covered from head to toe in glossy black paint that mimics the shine of coal. This big Utah muffler man stands in front of the Helper Civic Auditorium and is a source of civic pride for the community.
10. Bingham Copper Mine: The Biggest Pit in the World
12732 Bacchus Hwy., Herriman, UT
At one-half mile deep and 2.5 miles wide, the Bingham Canyon Mine (also known as Kennecott Copper Mine) is the "Biggest Pit in the World." Mined by The Kennecott Copper Corp., approximately 250,000 tons of rock is moved every day and more than 19 million tons of copper have been produced from there. Check in at the visitor center and get shuttled to an an impressive overlook to see the world's largest pit for yourself.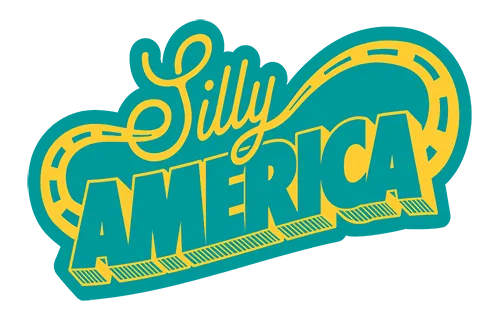 Pin this list of the 10 Best Utah Roadside Attractions: