Are you planning a North Dakota road trip and want to find all the best North Dakota roadside attractions along your route? Whether you're driving across I-94 from Fargo to Bismarck or veering off the well-traveled paths, you won't want to miss these ten must-see places to go in North Dakota. They're fun road trip stops and great additions to your travel itinerary or route.
Below are the 10 best roadside attractions in North Dakota: from the world's largest cow to the world's largest catfish, from an enchanted highway to a geographical center, from a couple of giant turtles to a wood chipper! You won't want to miss any of these bucket list worthy tourist traps and road trips stops on your North Dakota vacation.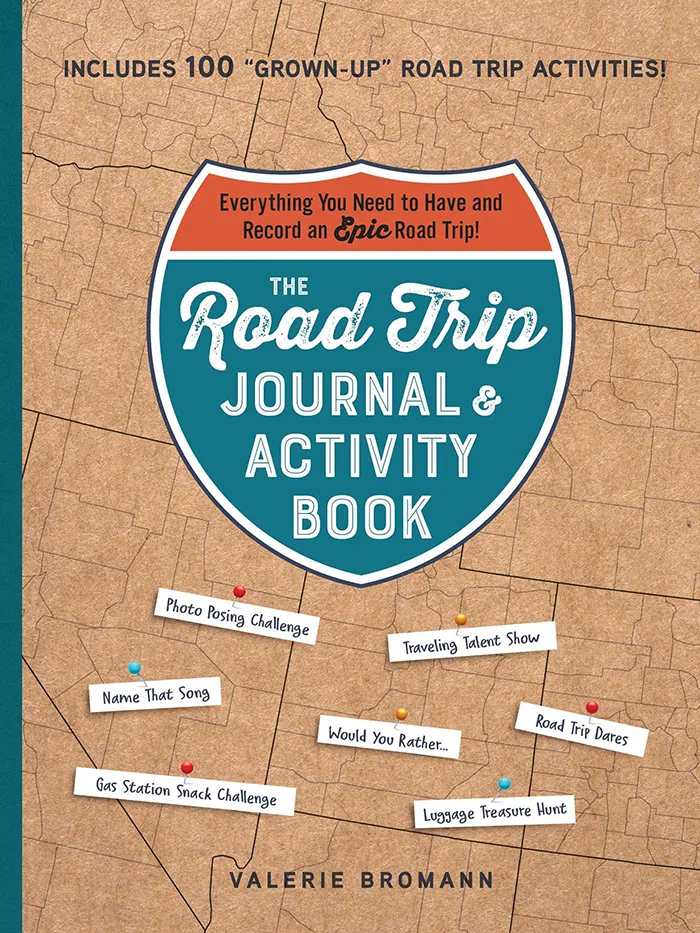 The Road Trip Journal & Activity Book
Everything You Need to Have and Record an Epic Road Trip!
Enjoy fun games and challenges to pass the time on your next road trip and have a keepsake to look back on for years to come with this entertaining must-have for your next vacation.
Ready to hit the road? Let's go! I call shotgun!
The 10 Best North Dakota Roadside Attractions (in no particular order):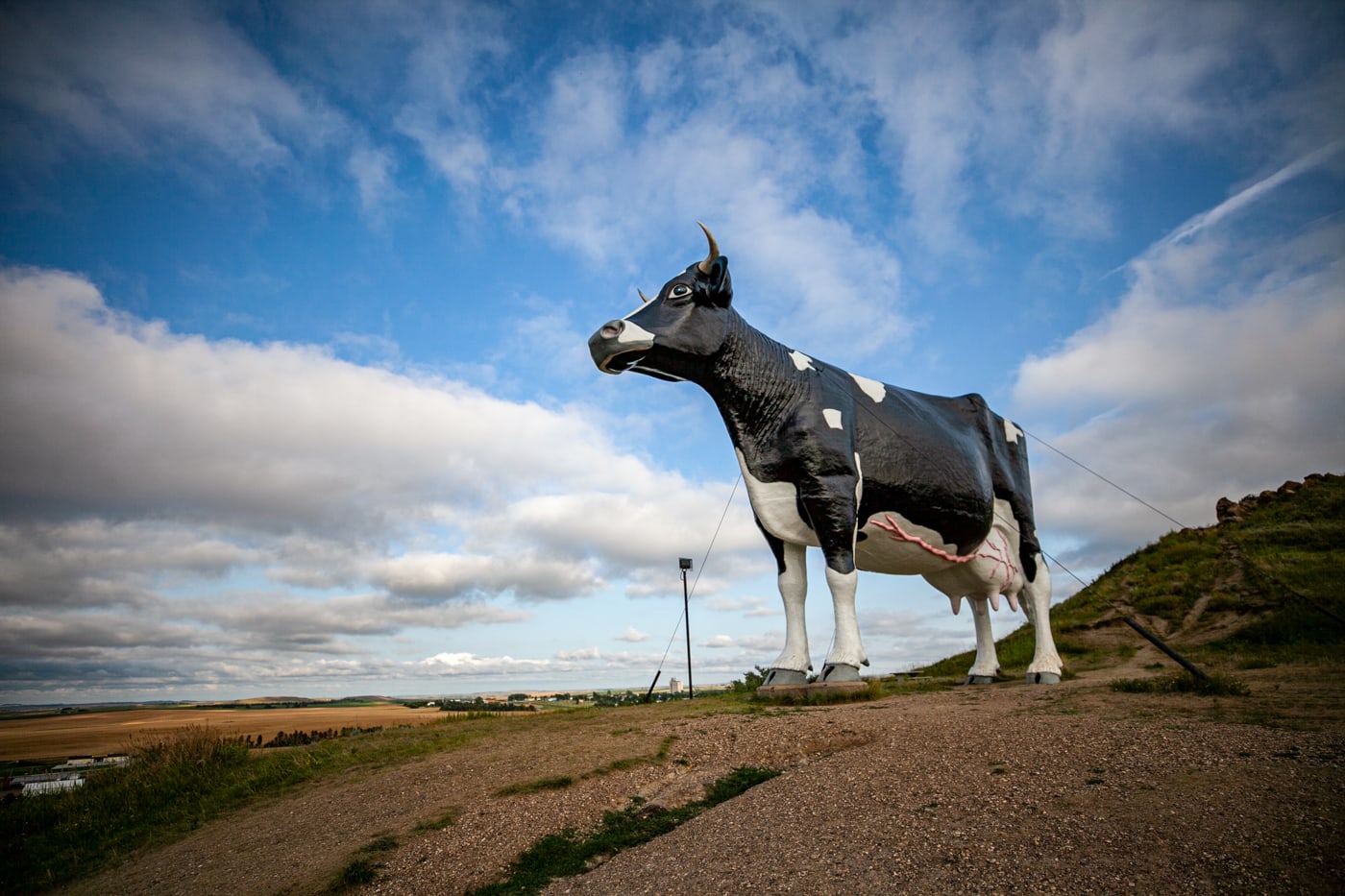 1. Salem Sue, The World's Largest Holstein Cow
8th Ave. N, New Salem, ND
You can't miss seeing Salem Sue, the World's Largest Holstein Cow when traveling through New Salem on a North Dakota road trip. And I mean that in two ways. One, she is absolutely one of the best and biggest world's largest things, so it would be a travesty to drive by without at least taking a peek. And two, she's just so big that she is IMPOSSIBLE to miss!
This giant fiberglass cow stands at 38 feet tall and 50 feet wide and weighs in at an impressive 12,000 pounds (6 tons). Perched on a hill overlooking New Salem, you can spot her from up to five miles away!
2. The Enchanted Highway
607 Main St, Regent, ND
Take a road trip down North Dakota's Enchanted Highway to see some of the biggest and best roadside attractions in North Dakota. Metal sculptor Gary Greff created these giant sculptures in order to lure people off the nearby highway and into the town of Regent. His plan is to create ten over-the-top creations and, so far, seven have been completed, including a giant Tin Family, a Covey of Pheasants, the World's Largest Grasshopper, a giant leaping deer (Deer Crossing), and a big metal fish (Fisherman's Dream).
3. Tommy the Turtle
103 S. 11th St., Bottineau, ND
Tommy the Turtle is the world's largest turtle, standing at 30-feet tall. But that's not all: he also happens to be riding the 34-foot long world's largest snowmobile! This giant snowmobile-riding turtle guards the entrance to Bottineau's municipal tennis courts and marks "the gateway to the Turtle Mountains."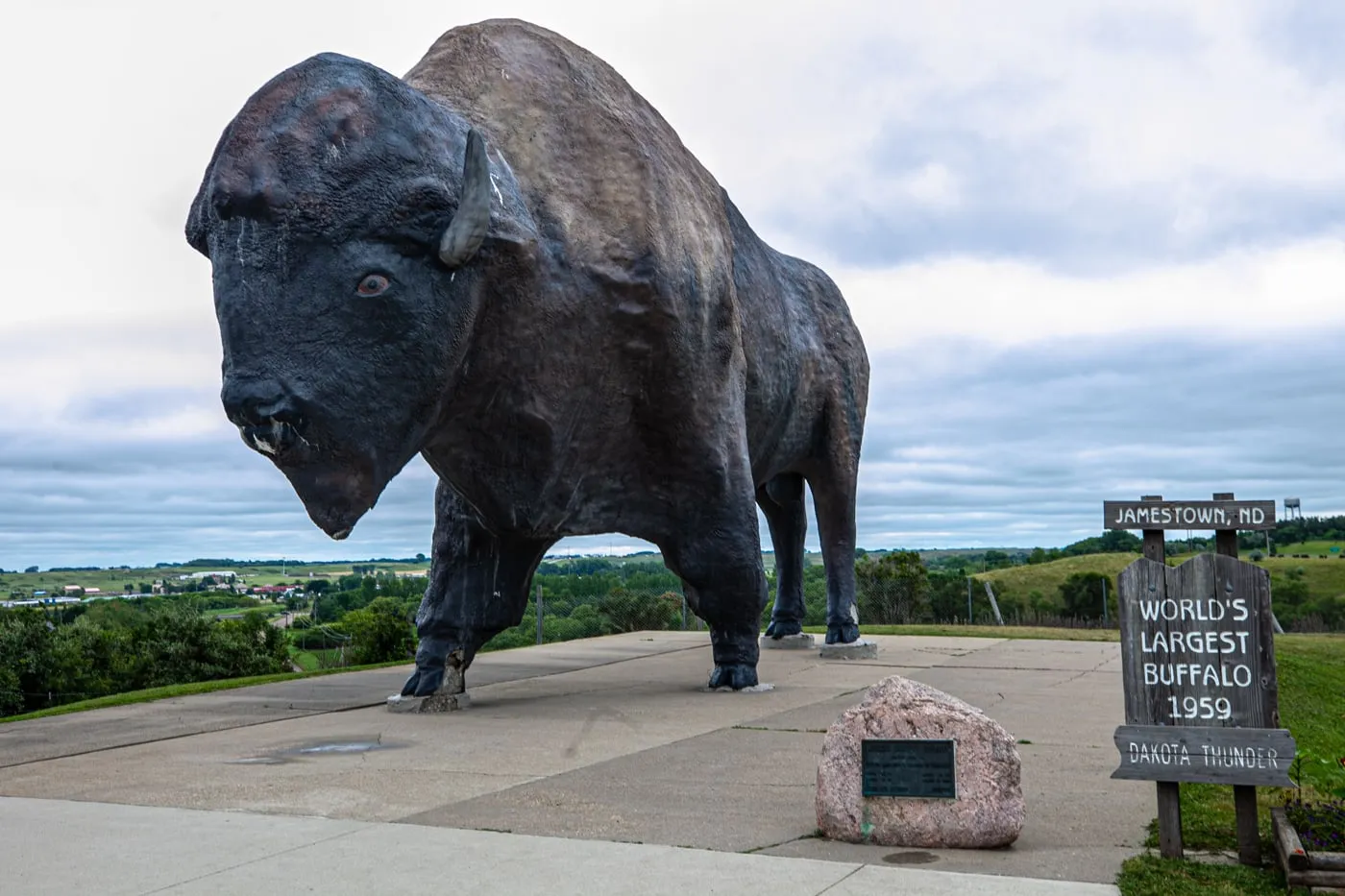 4. World's Largest Buffalo Monument
404 Louis Lamour Ln, Jamestown, ND
The World's Largest Buffalo Monument (nicknamed Dakota Thunder) in Jamestown, North Dakota, is a must-see road trip stop for any roadside attraction lover! At 26 feet tall, 46 feet long, and weighing in at 60 tons, this big bison is certainly a site to behold! The giant buffalo was commissioned in 1959 to entice passersby from the newly-constructed I-94 segment that passed through their town.
5. Hilltop Viking Statue
Main St., Fort Ransom, ND
A hastily-constructed 25-foot tall viking statue peers over a hill in Fort Ransom. The "black viking" was built in 1972 to honor the Norwegian heritage of locals and pay tribute to their viking ancestry.
6. Geographical Center of North America & the New Geographic Center of North America
272 US-2, Rugby, ND
Hanson's Bar, Main St., Robinson, ND
In 1931, after some questionable calculations placed the Geographic Center of North America near Rugby, North Dakota, the town embraced the designation, trademarking the phrase, and marking their with a fifteen-foot rock obelisk flanked by US and Canadian flags waving in the wind.
In 2015, Bill Bender, mayor and bar owner in nearby Robinson, disputed that fact and, after doing some calculations of his own, discovered that the Geographical Center of North America was actually in Robinson and, conveniently, right under his own Hanson's Bar
Whichever story you believe (if you believe either) both make interesting stops on a road trip through North Dakota.
7. W'eel Turtle
550 Main St, Dunseith, ND
The W'eel Turtle is also known as the "world's largest man-made turtle." The North Dakota roadside attraction was created in 1982 by artist Curt Halvorsen, who welded together the over 2,000 steel wheel rims that had previously been collecting dust at thrift-store owner George Gottbreht's Dale's Thrifty Barn. The giant turtle was chosen to symbolize the nearby Turtle Mountains and the figure stands at over 18-feet high and 40-feet long.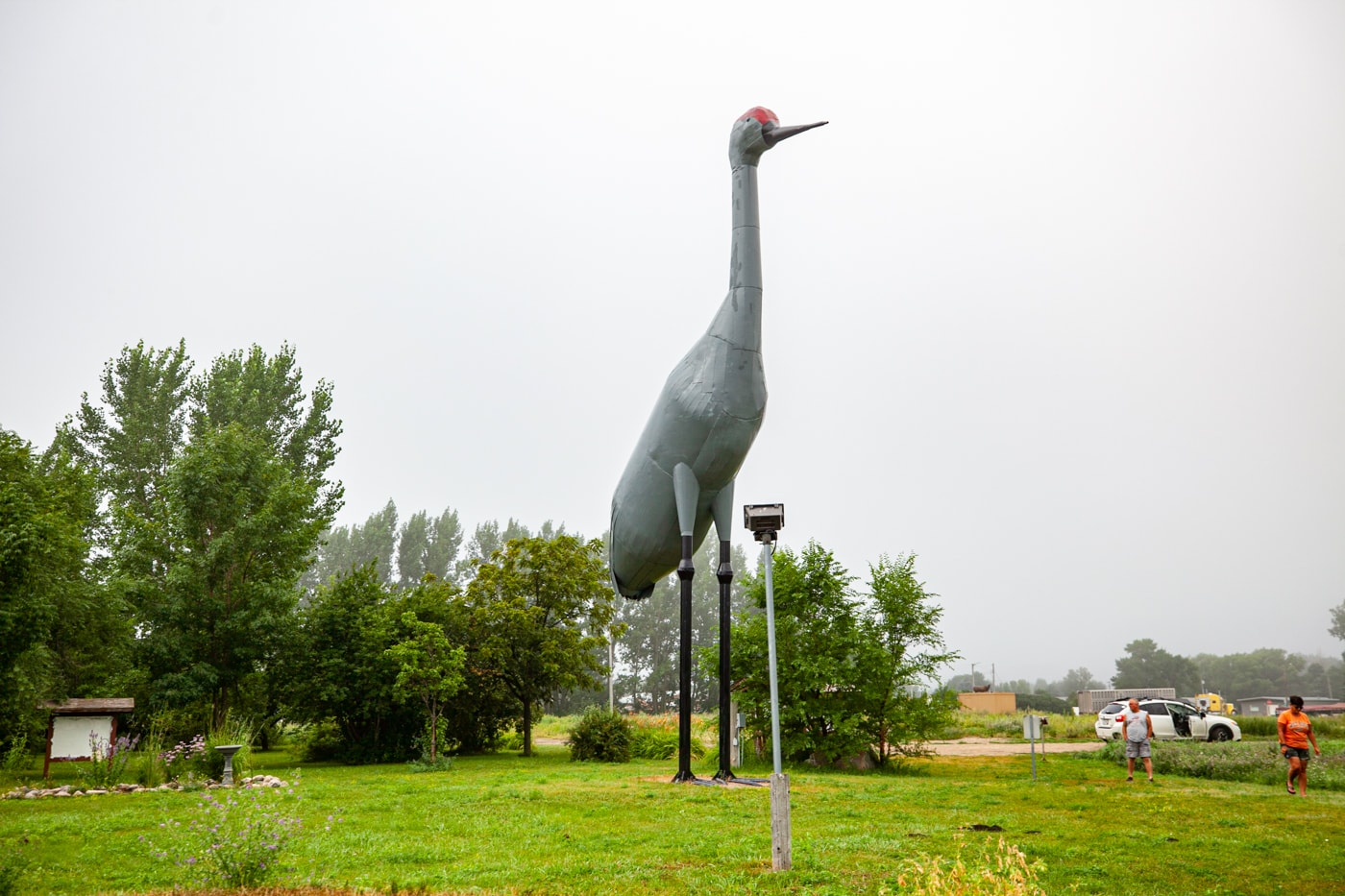 8. The World's Largest Sandhill Crane
299 5th St NE, Steele, ND
The typical sandhill crane measures in at about 47.2 inches and weighs between 119.9 and 172.8 ounces. The World's Largest Sandhill Crane measures in at 40 feet and weighs about 4.5 tons. Nicknamed Sandy, this giant Sandhill Crane is made out of rolled sheet metal and was built in 1998/99 by ironworker James Miller
9. Woodchipper from the Movie Fargo
2001 44th St. South, Fargo, ND
One of North Dakota's most well-known movie connections is the movie Fargo set in, you guessed it, Fargo, North Dakota. The town embraces their film-connection with a display of movie memorabilia and props, including the infamous woodchipper (complete with a mannequin leg popping up from inside), on display at the at the Fargo-Moorhead Visitors Center.
10. The World's Largest Catfish
86 Dabill Dr, Wahpeton, ND
At 40-feet long and weighing in at 5,000 pounds, it is no doubt that the giant catfish in Wahpeton, North Dakota is the world's largest catfish. It looks out at Minnesota, which lies at the opposite end of the river this big guy lives at, and is referred to locally as The Wahpper."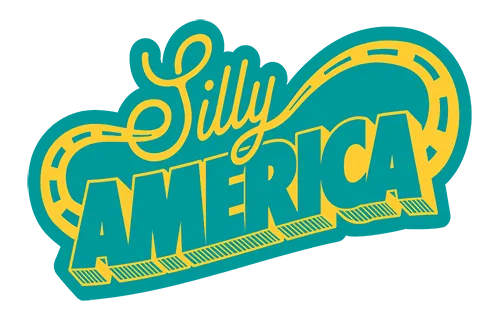 Pin this post on North Dakota Roadside Attractions for later: