Today's roadside attraction isn't a piece of … oh you know. The crapduster airplane in Carthage, Missouri is an airplane-shaped tourist attraction created in 1997 by artist Lowell Davis. The diminutive plane is made out of an antique manure spreader and biplane wings and has a crash test dummy for a pilot. The flying machine flies, propeller spinning in the wind, outside of a Missouri gas station and, appropriately, the Flyin W Convenience Store.
I checked out this Carthage MO attraction on a road trip around Missouri some years ago. Check out all of the photos below and then watch the video to see the propellor spin for yourself!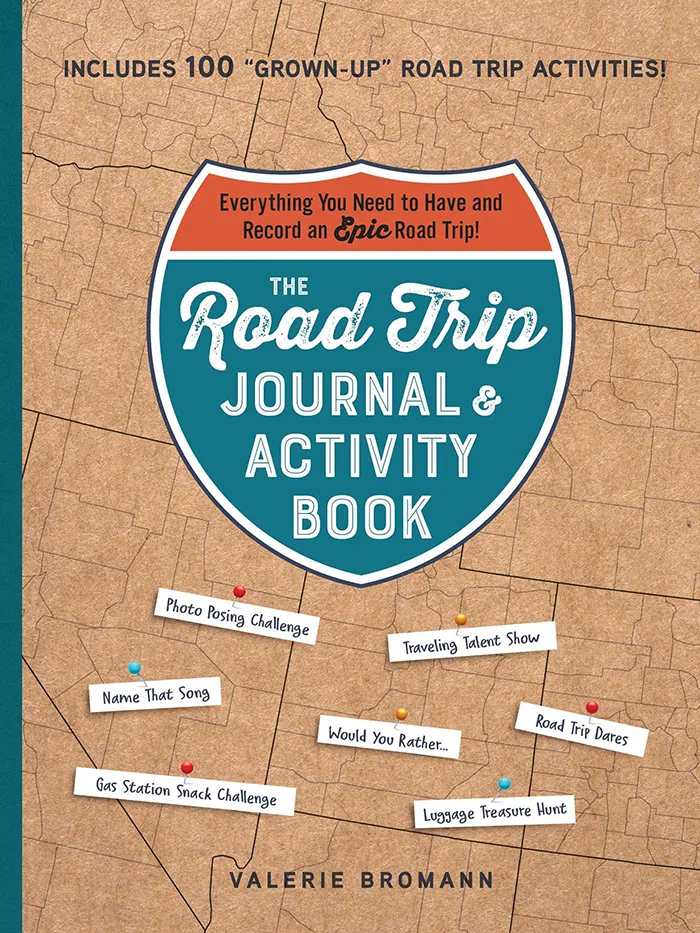 The Road Trip Journal & Activity Book
Everything You Need to Have and Record an Epic Road Trip!
Enjoy fun games and challenges to pass the time on your next road trip and have a keepsake to look back on for years to come with this entertaining must-have for your next vacation.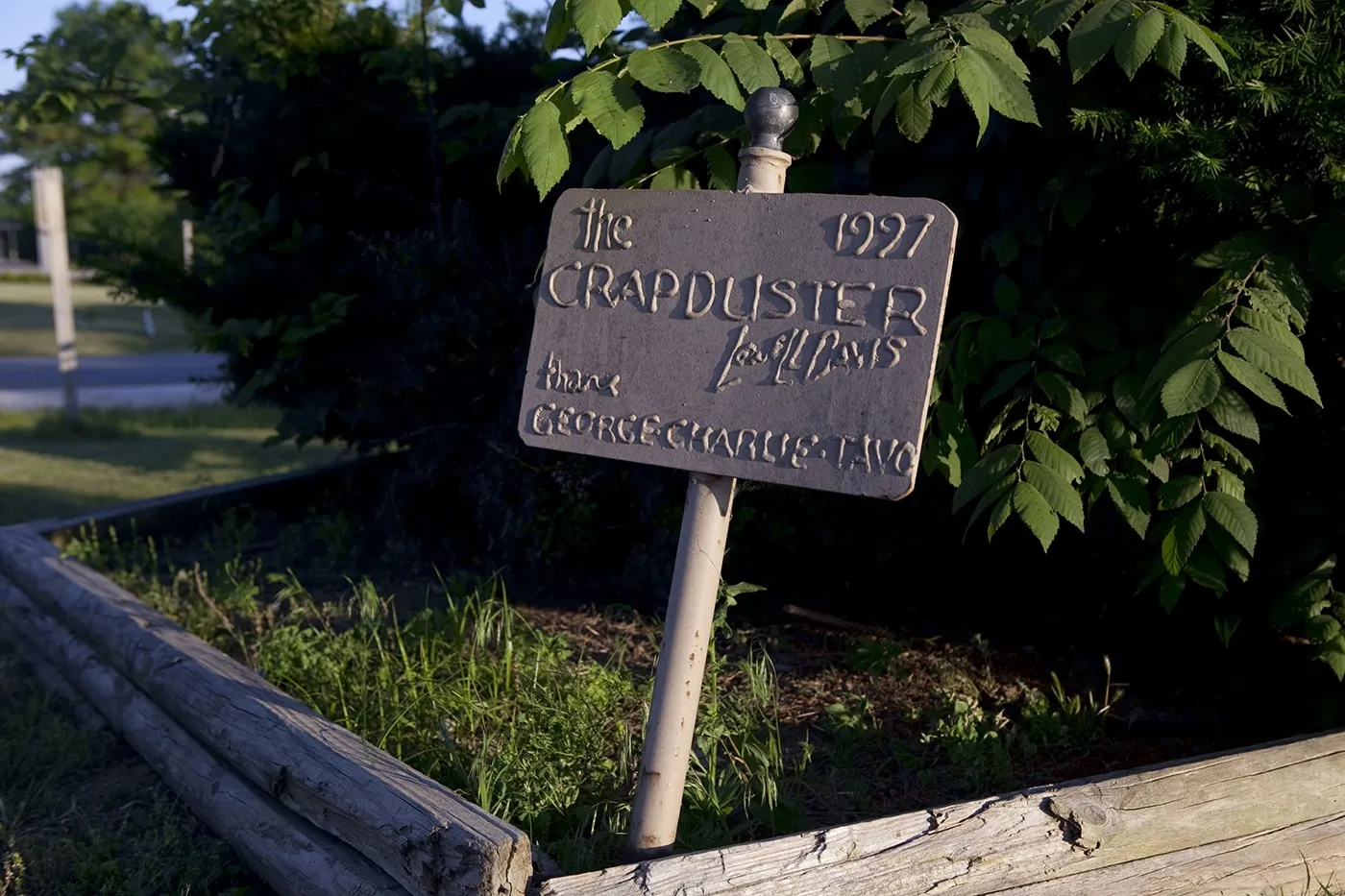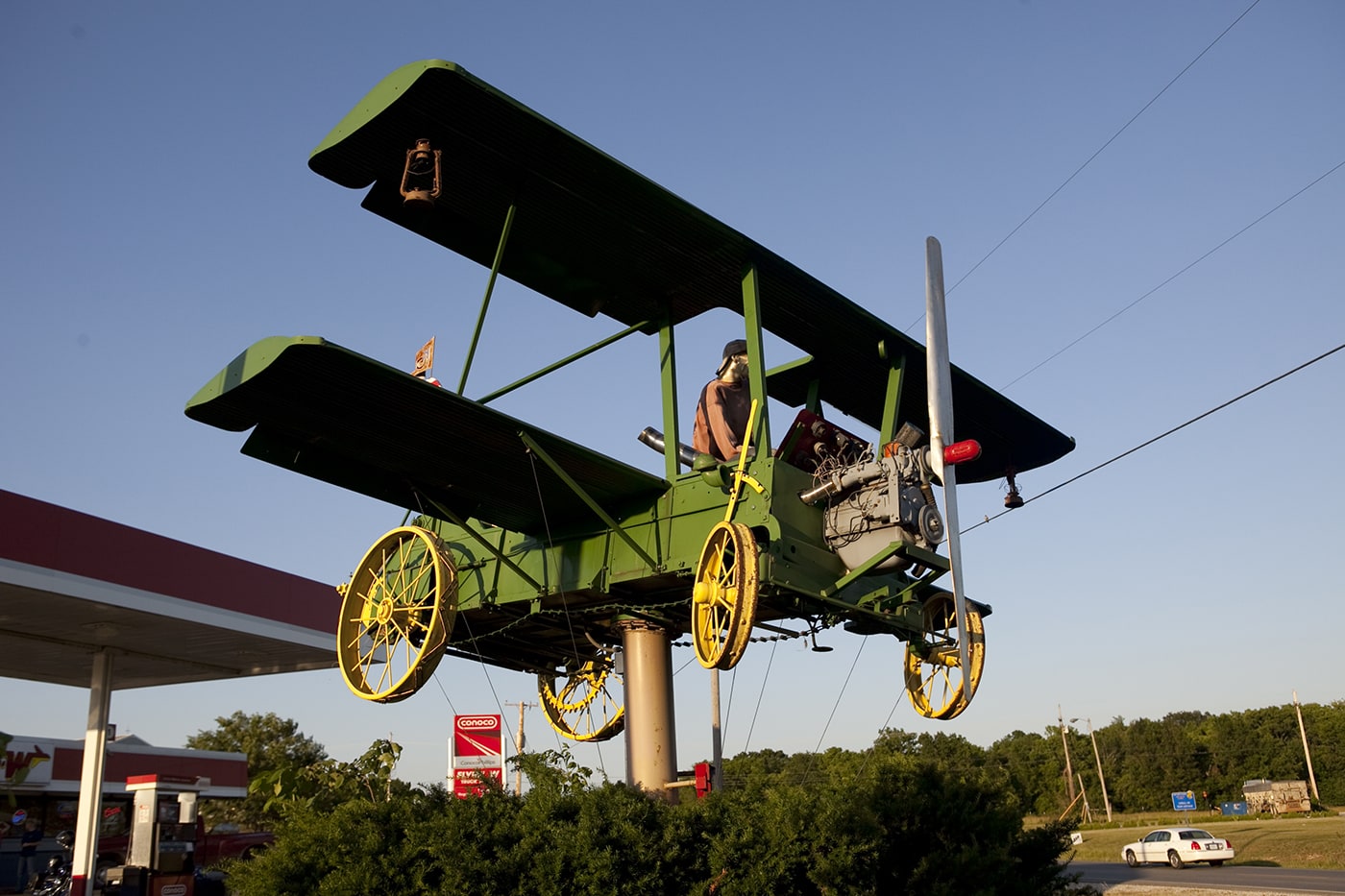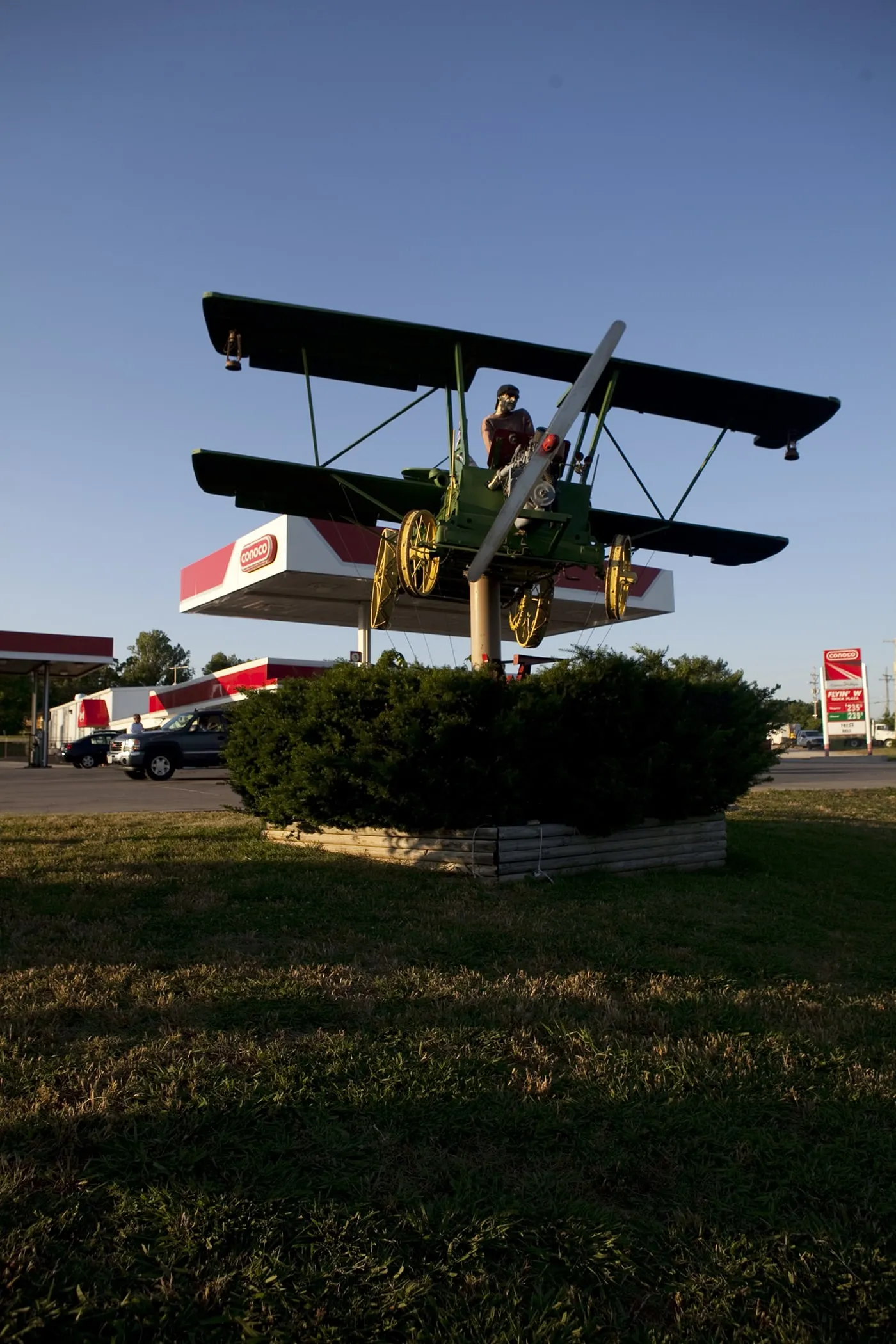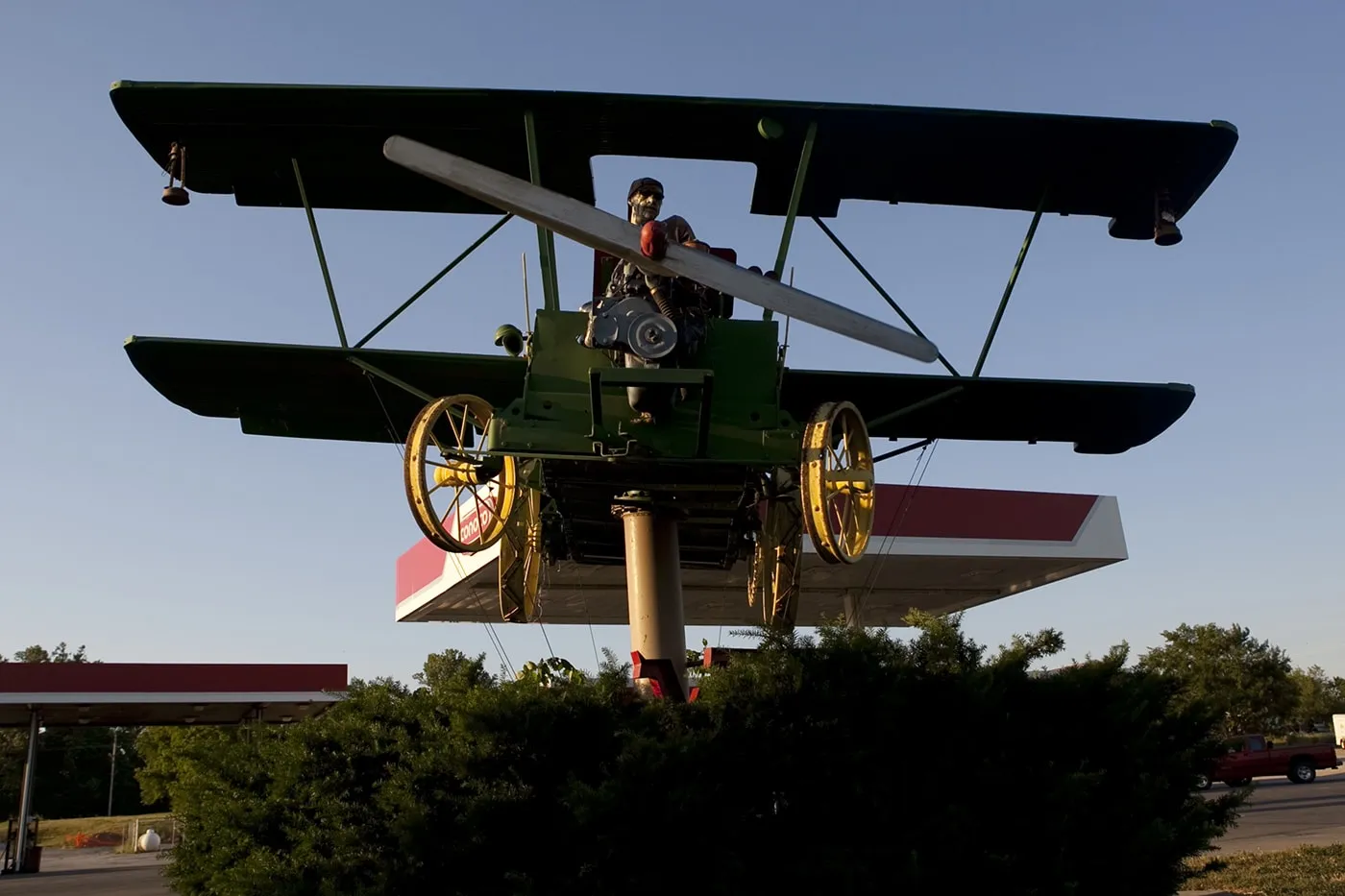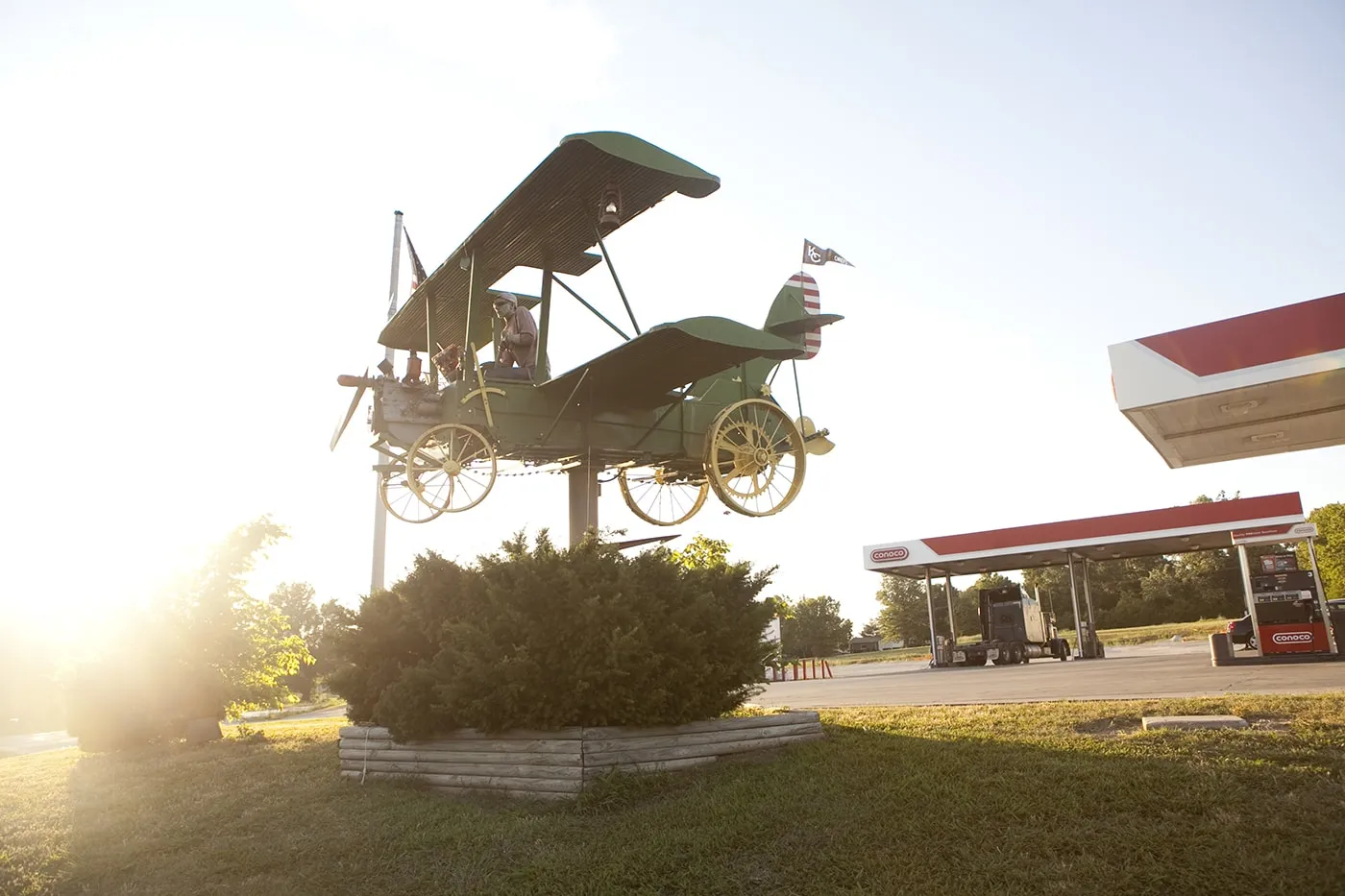 Watch the Crapduster Video:
Looking for more nearby Missouri roadside attractions to check out on your next road trip? Check out the giant morel mushroom in Nevada and the world's largest coal shovel in Rich Hill. I promise you that these road trip stops aren't pieces of crap!
---
The Crapduster
Location: 13011 Hwy 96, Carthage, Missouri (at the Flyin W Convenience Store / Conoco Gas Station)
Hours: Always Visible, Store and Gas Station Hours Vary
Cost: Free to See
---
Pin this Missouri roadside attraction: