It's a bird! It's a plane! It's a…SuperTam? It's you're taking a Route 66 road trip and looking for a sweet treat with a heavy dose of Superman nostalgia, SuperTam on 66 in Carterville, Missouri (an ice cream parlor and Superman Museum) is the place for you.
SuperTam on 66 is a small ice cream parlor and Superman Museum on Missouri's Route 66. For many years it was owned and operated by Carterville resident Larry Taminen (AKA TAM) and featured his life-long collection Superman memorabilia alongside Route 66 signs and photos.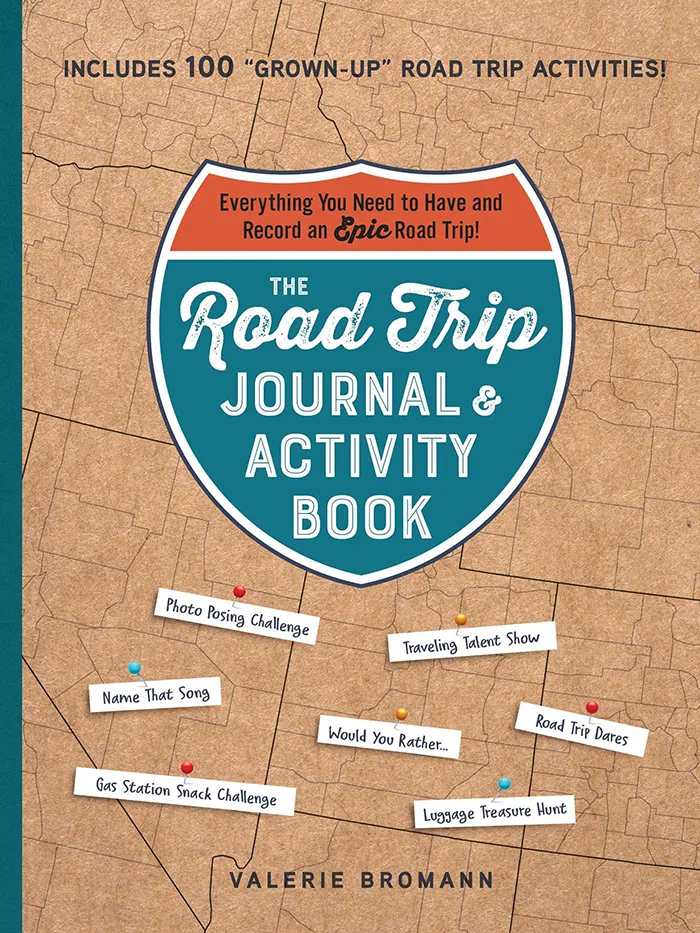 The Road Trip Journal & Activity Book
Everything You Need to Have and Record an Epic Road Trip!
Enjoy fun games and challenges to pass the time on your next road trip and have a keepsake to look back on for years to come with this entertaining must-have for your next vacation.
Originally called "Superman on Rt 66," they had to change their name to SuperTam after pressure from the copyright owners. But not much else had changed through the years. The parlor still serveed up delicious desserts, like the "Kryptonite Delight" and red, blue, and yellow Superman ice cream, along with standard cones, shakes, and sundaes. And it still was packed to the brim with items depicting the "Man of Steel." So you could get your "licks" on Route 66 and admire a collection of action figures, artwork, record players, stamps, watches, and other novelties.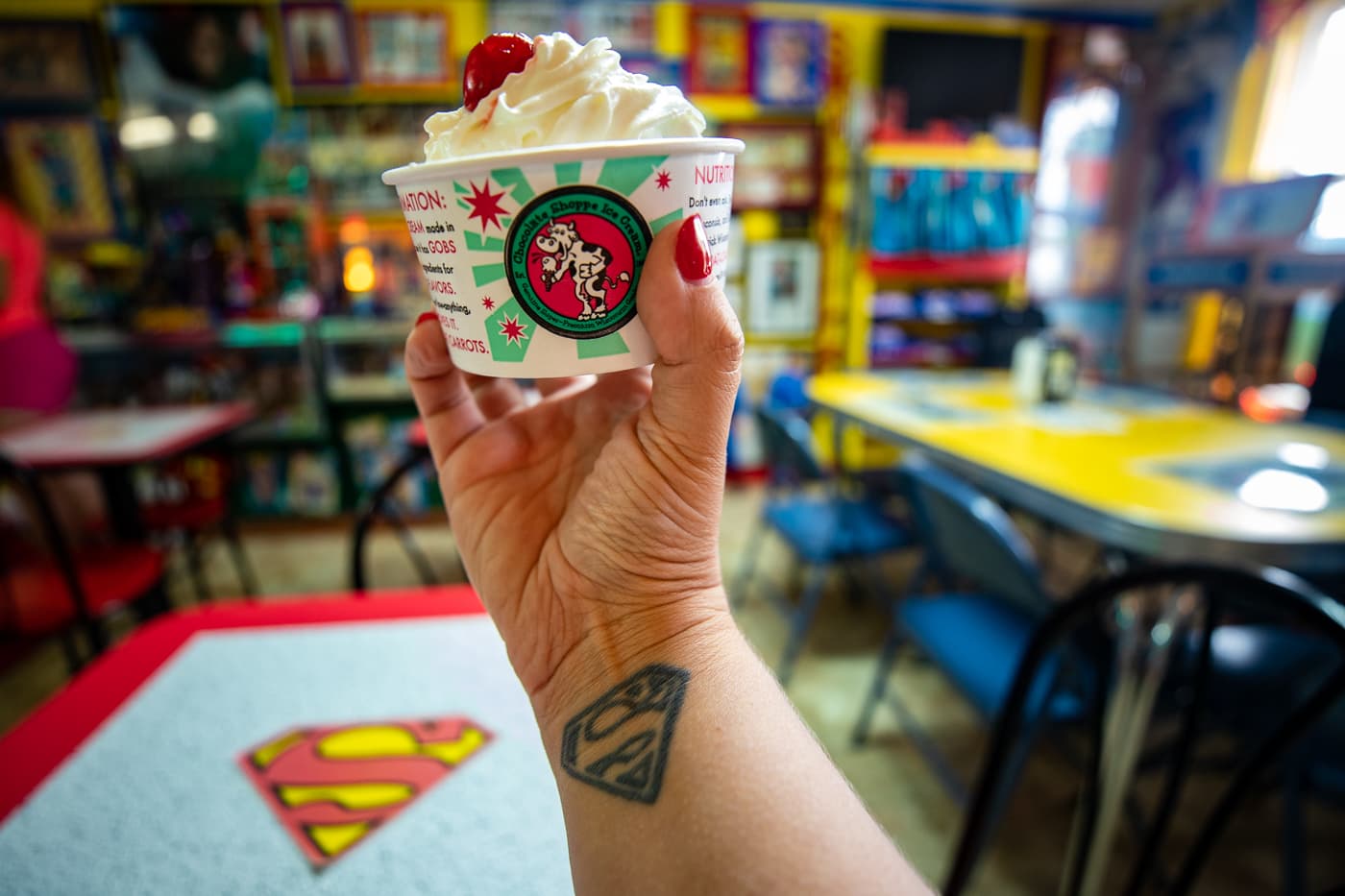 Unfortunately, health issues forced Larry and his wife Barbara to close up in May 2021. But luckily, the Missouri ice cream parlor didn't remain closed for long. Joplin couple Chris and Andrea Briley purchased the business (memorabilia collection and all) from Larry and Barbara soon after and it reopened in September 2021.
Looking for more Superman roadside attractions? Head to Metropolis, Illinois and visit Superman Square, the giant Superman statue, the Superman Museum, and a statue of Lois Lane. Also stop at the Polk-a-Dot Drive In in Braidwood, Illinois to see another Superman statue!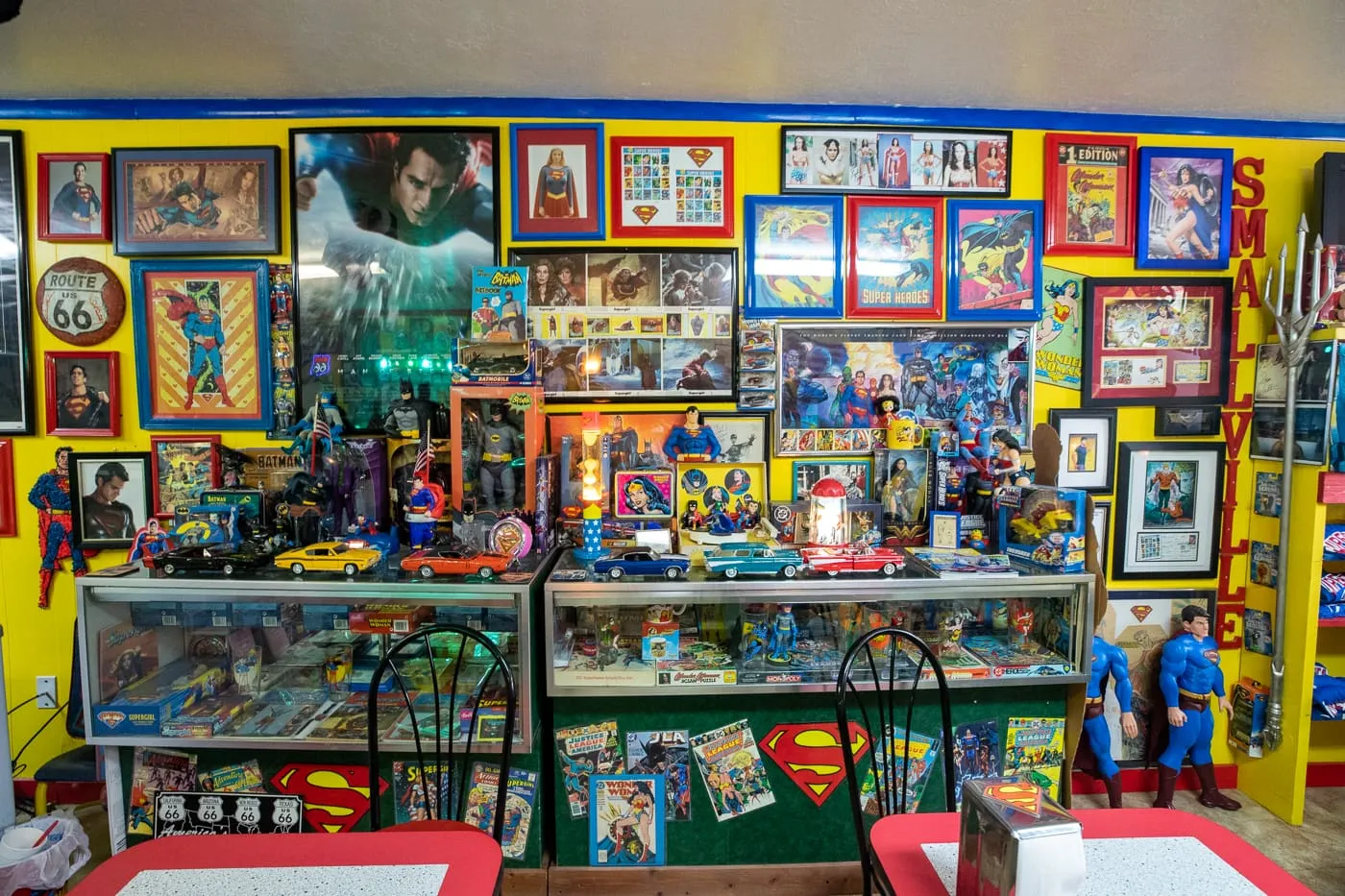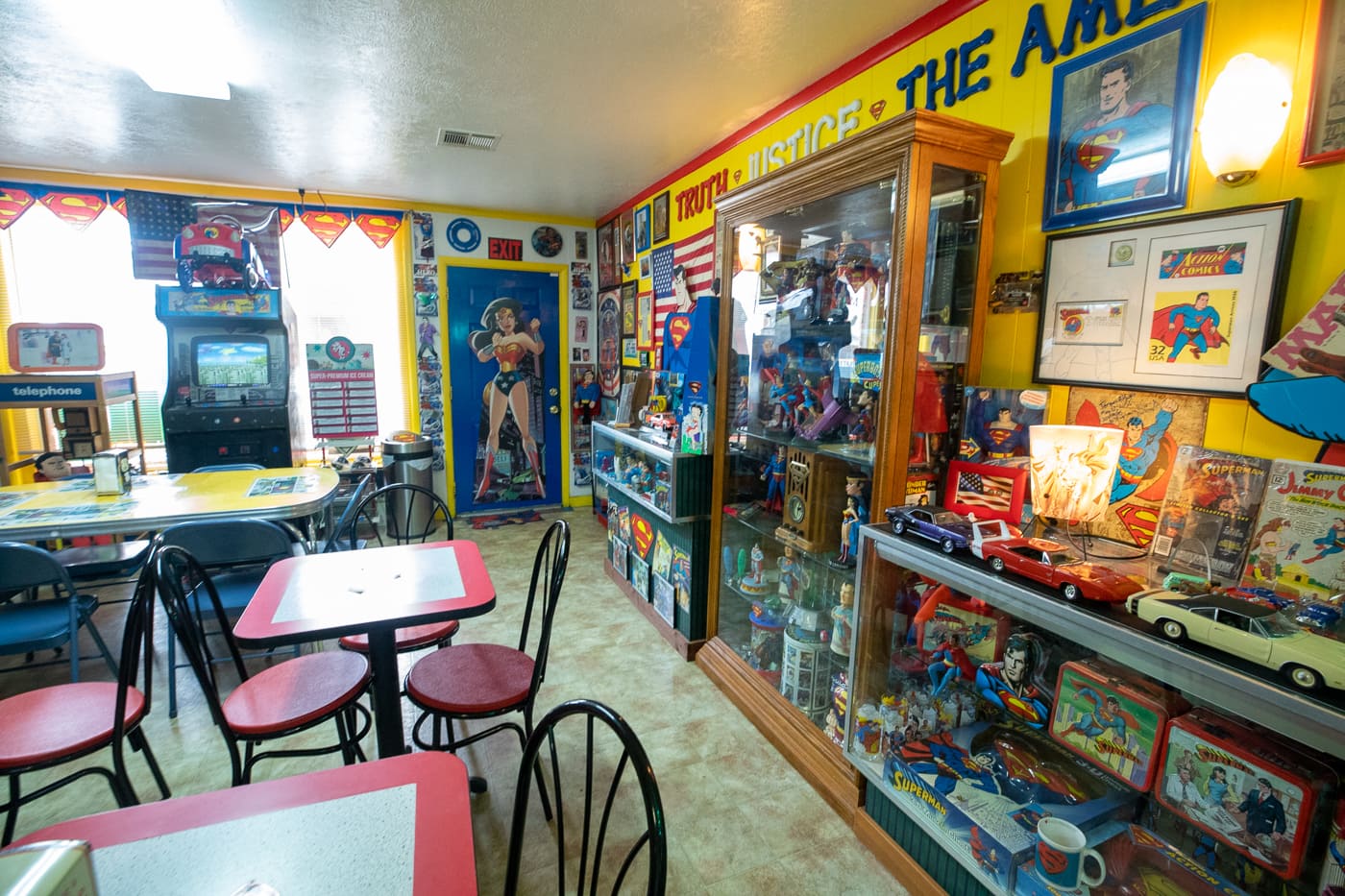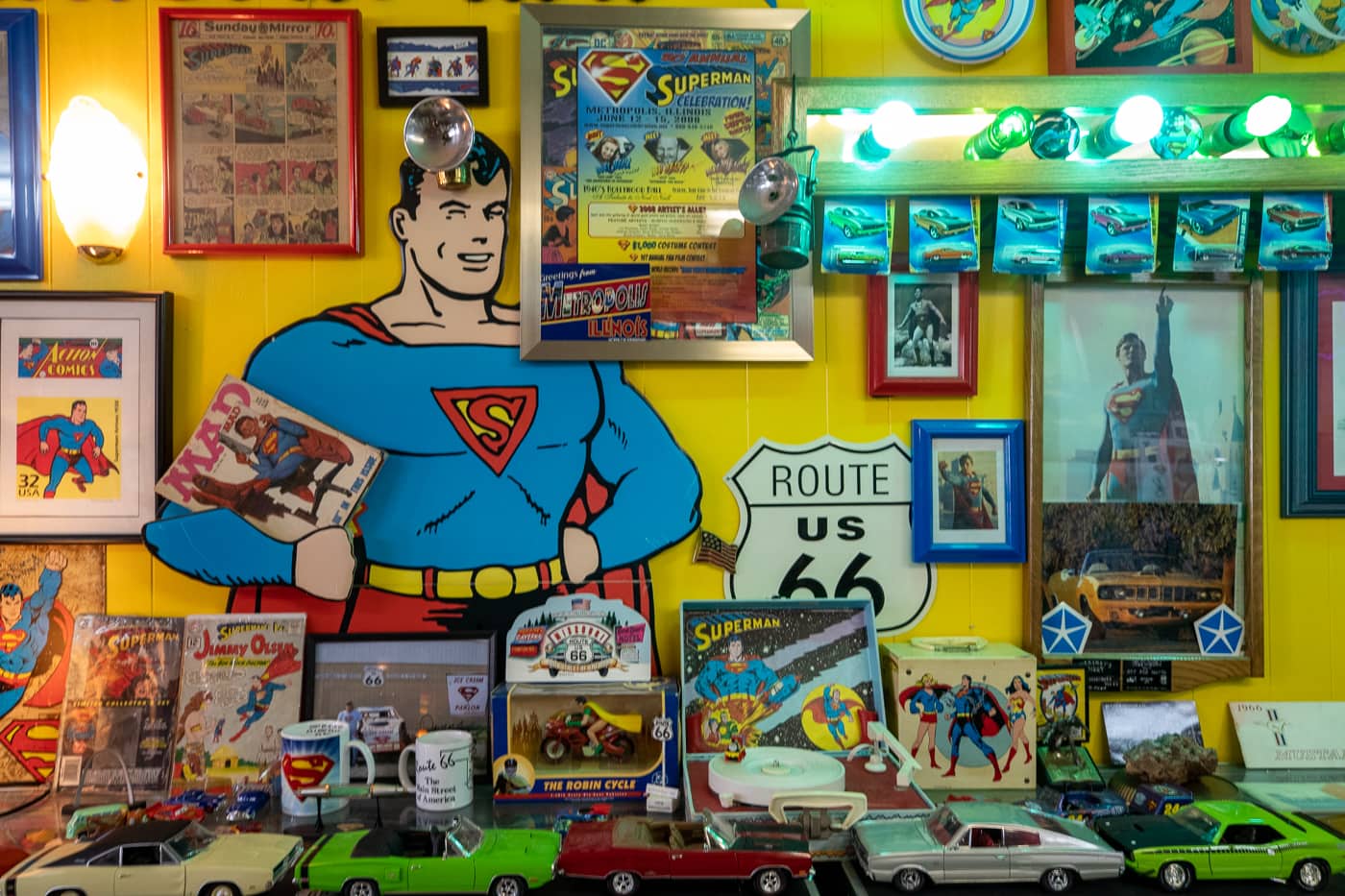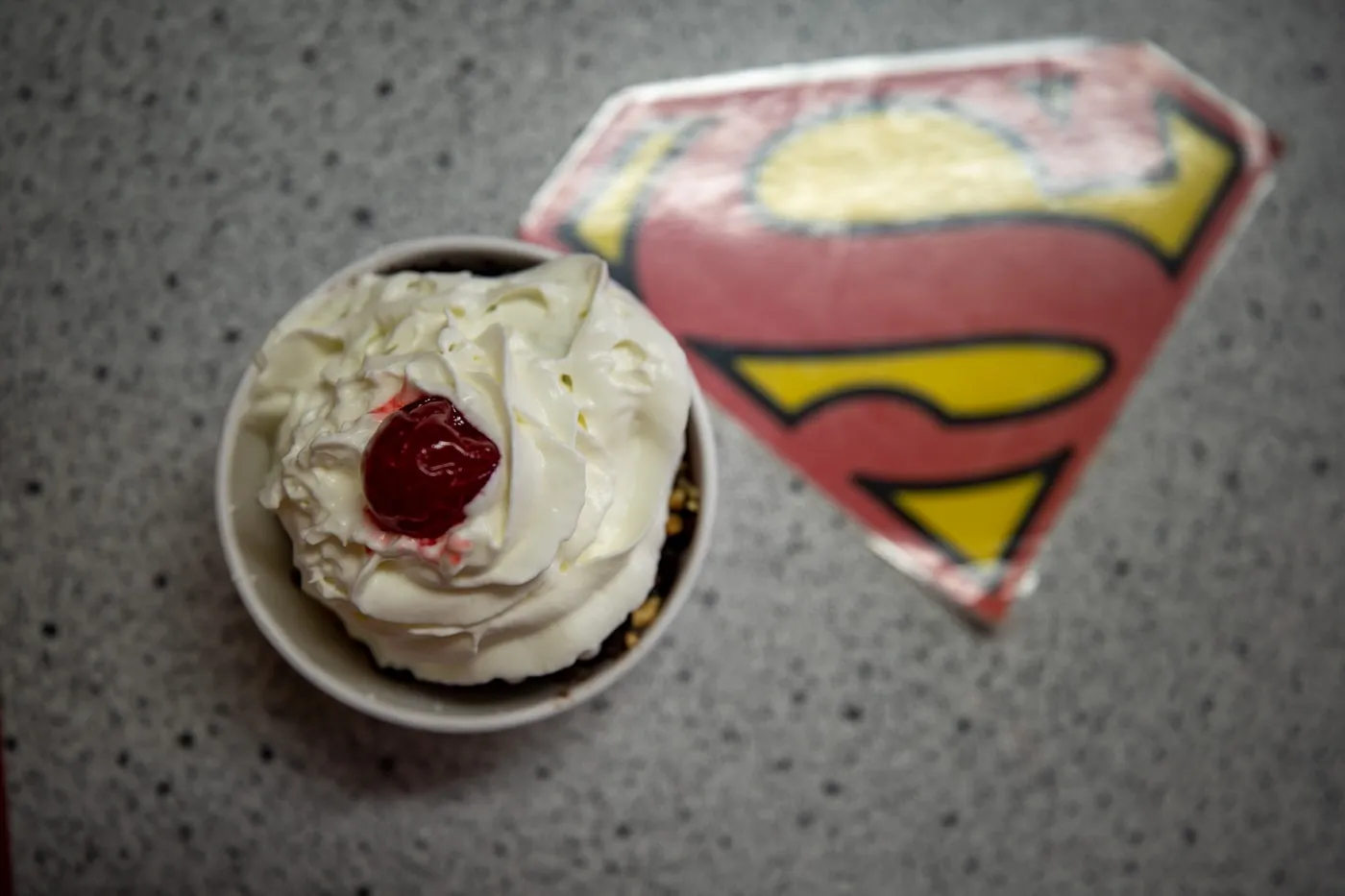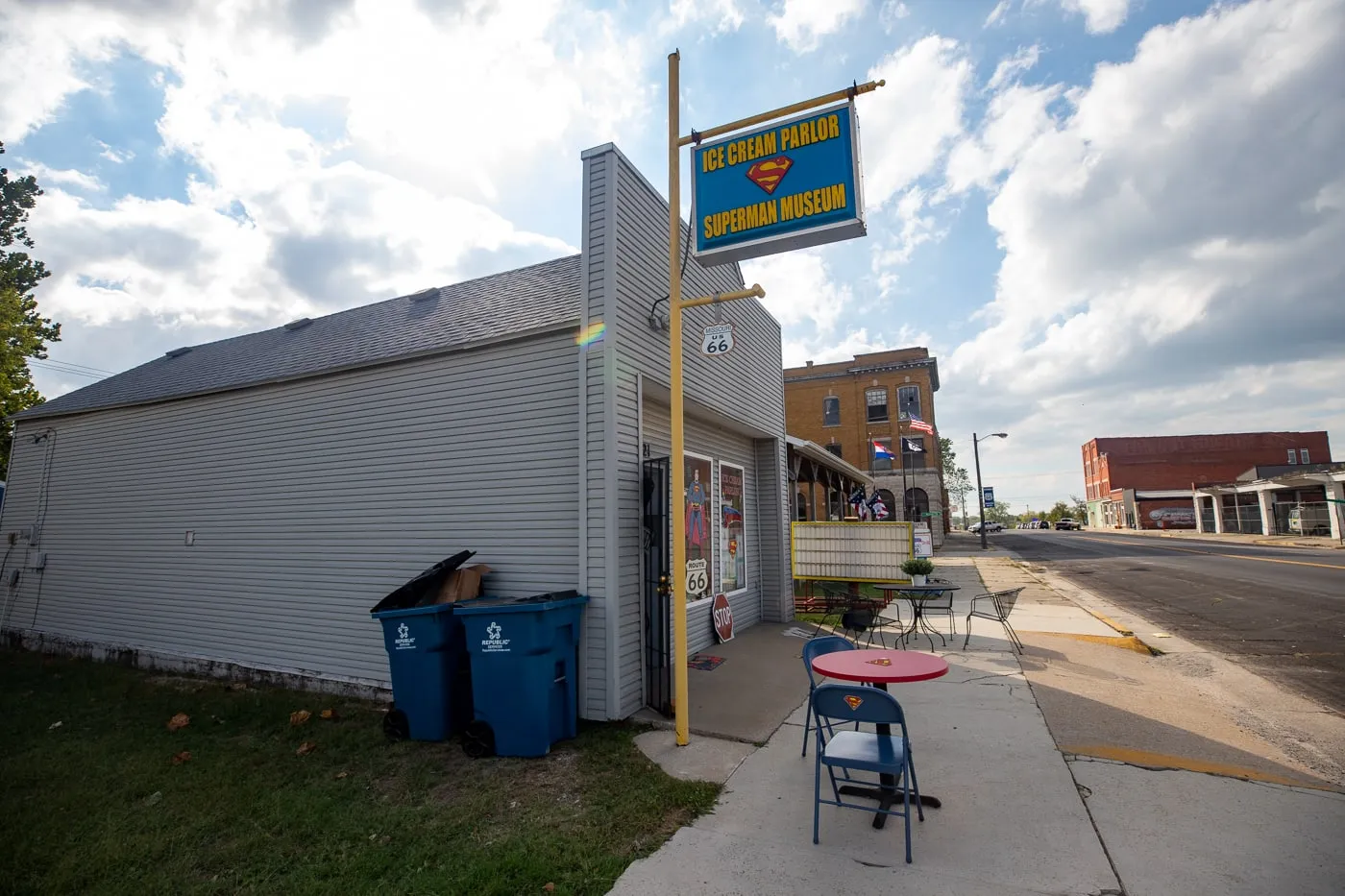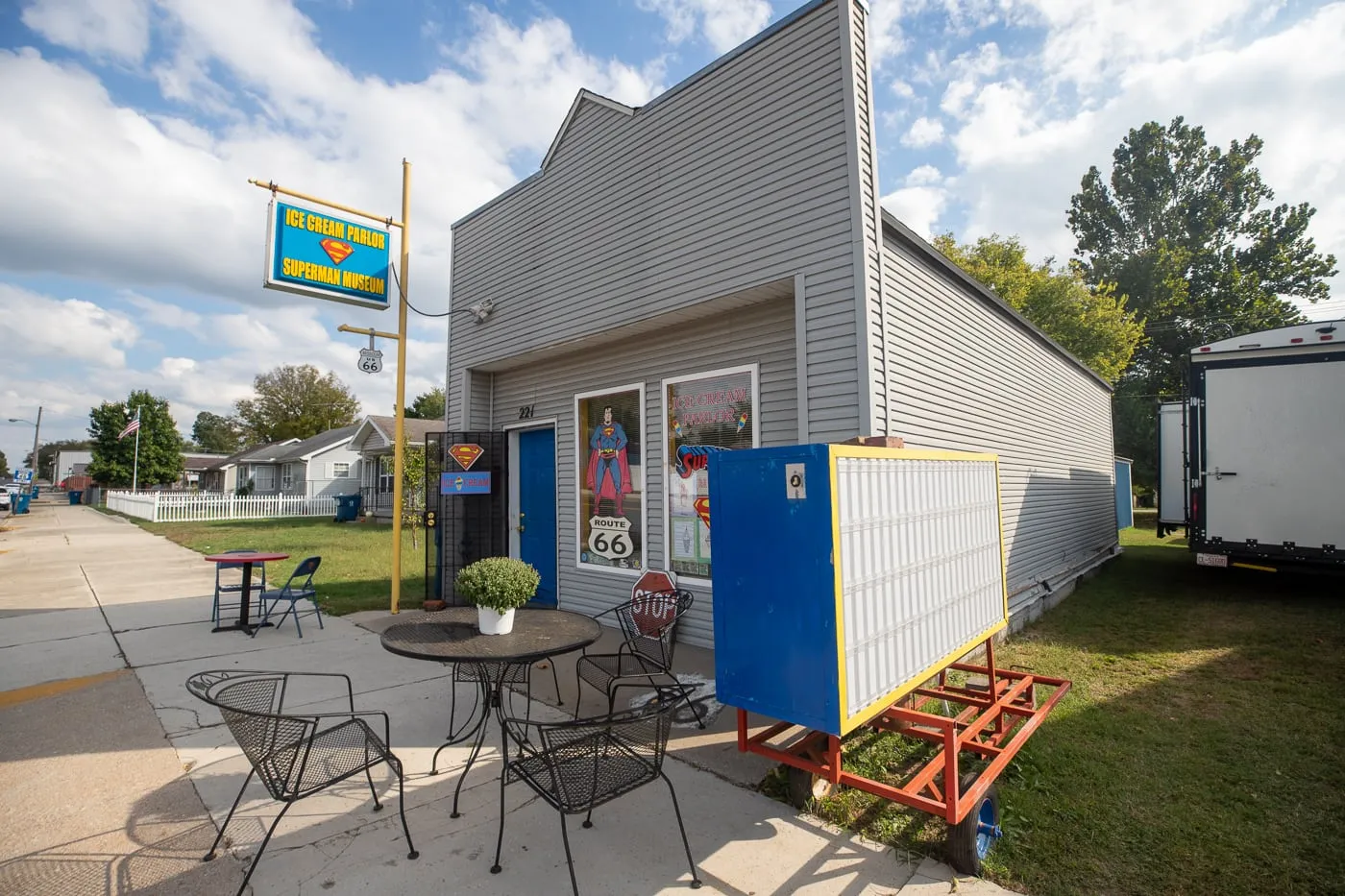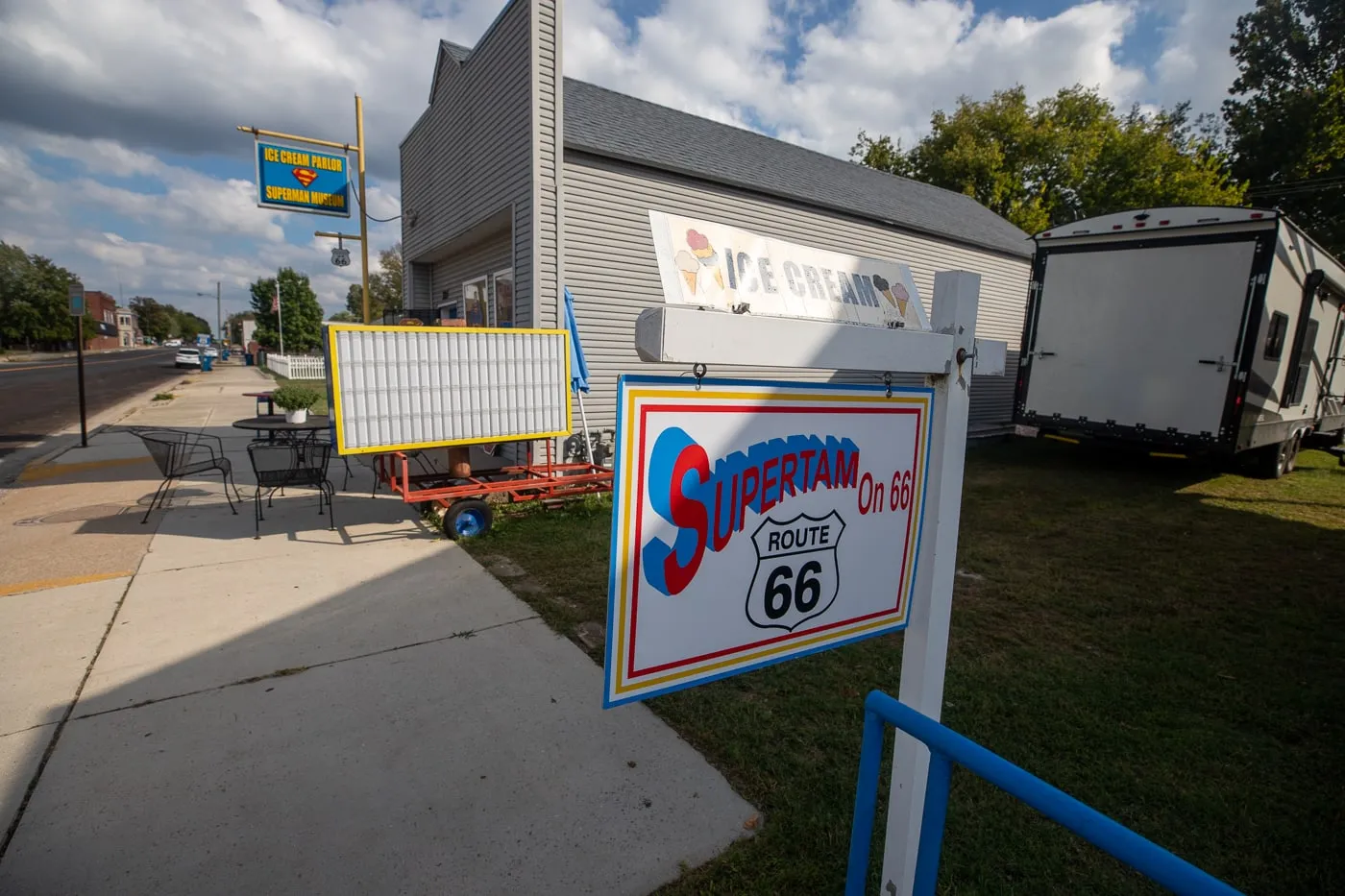 Photos of Supertam on 66 in 2009: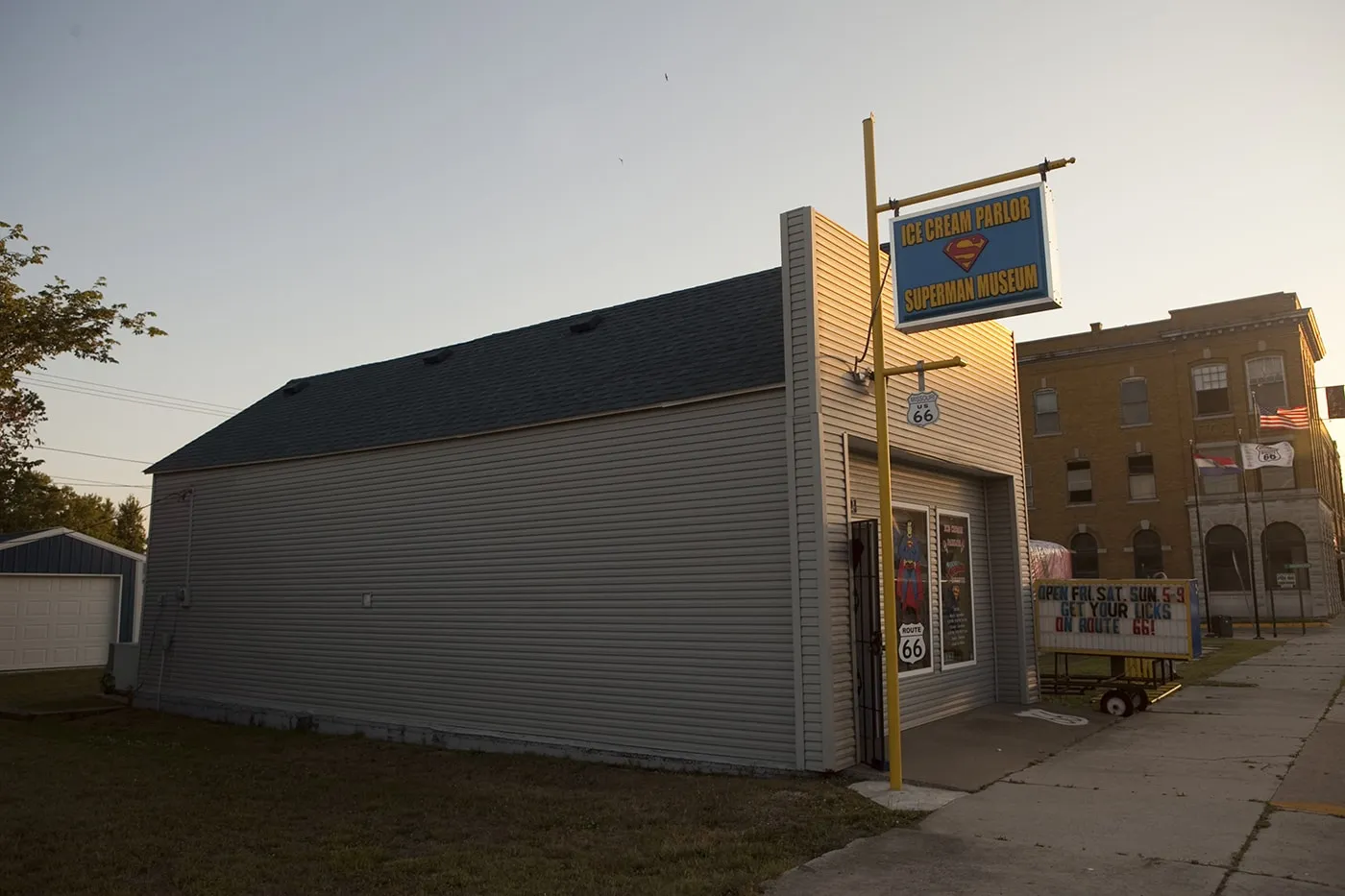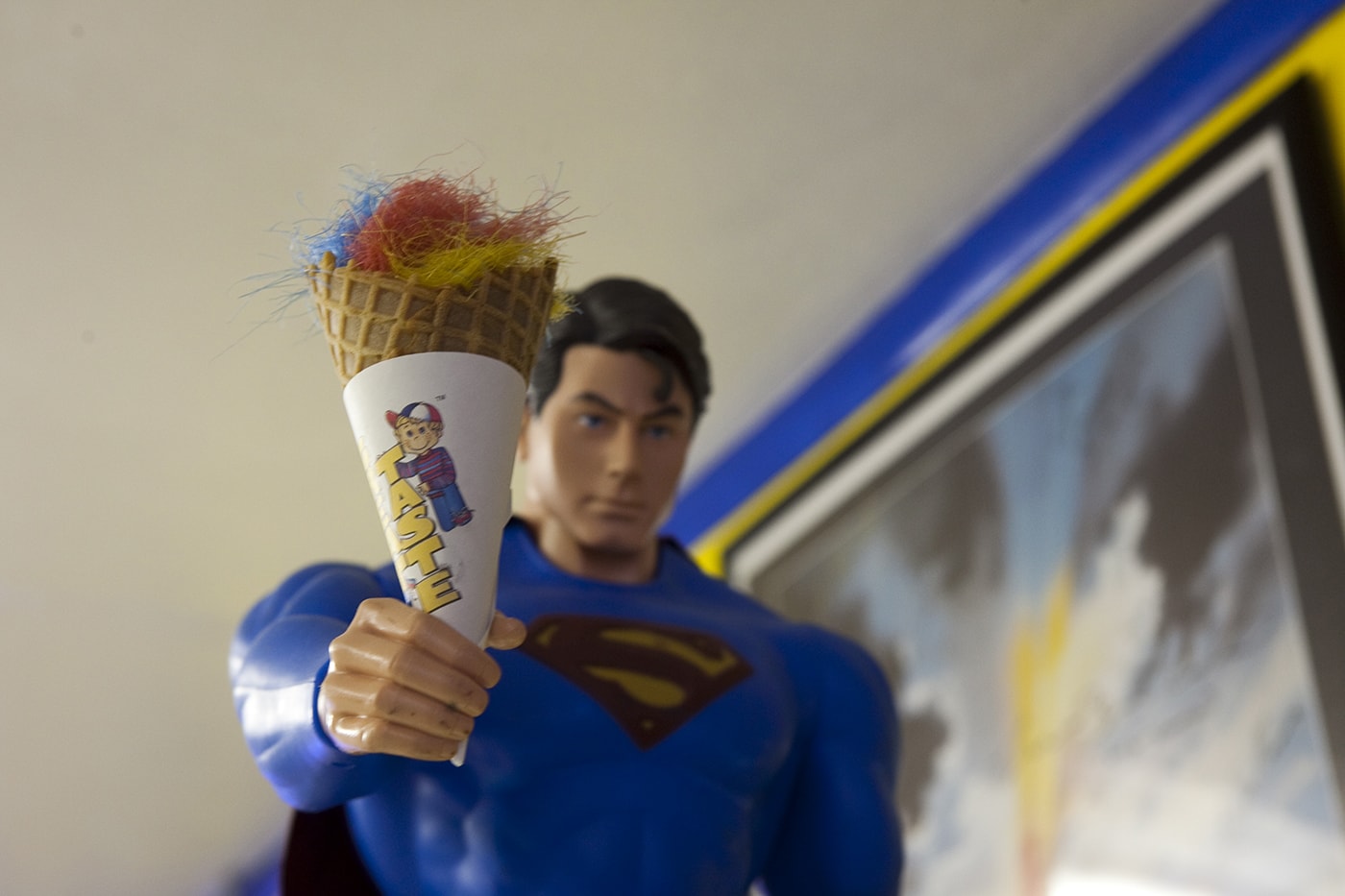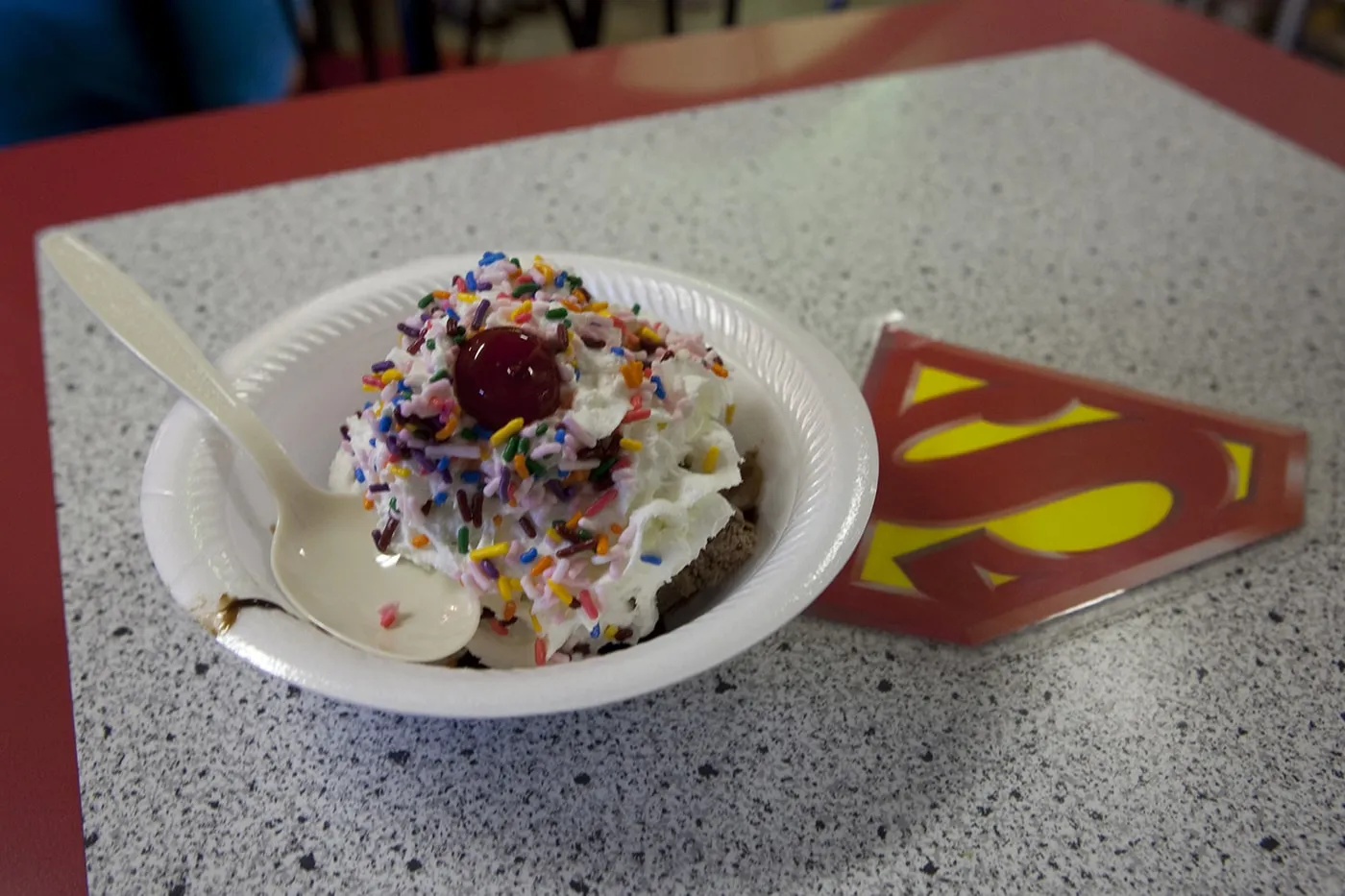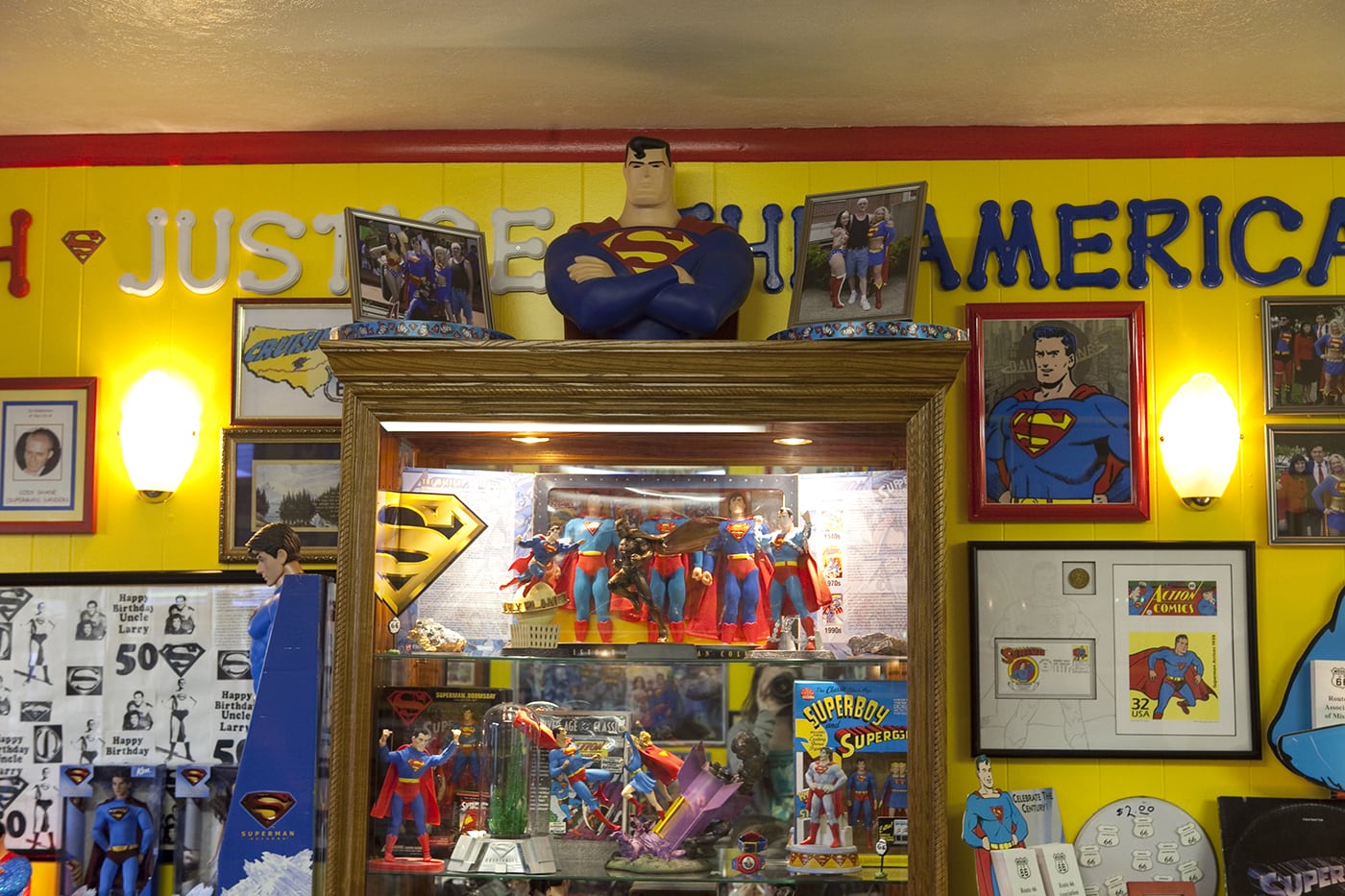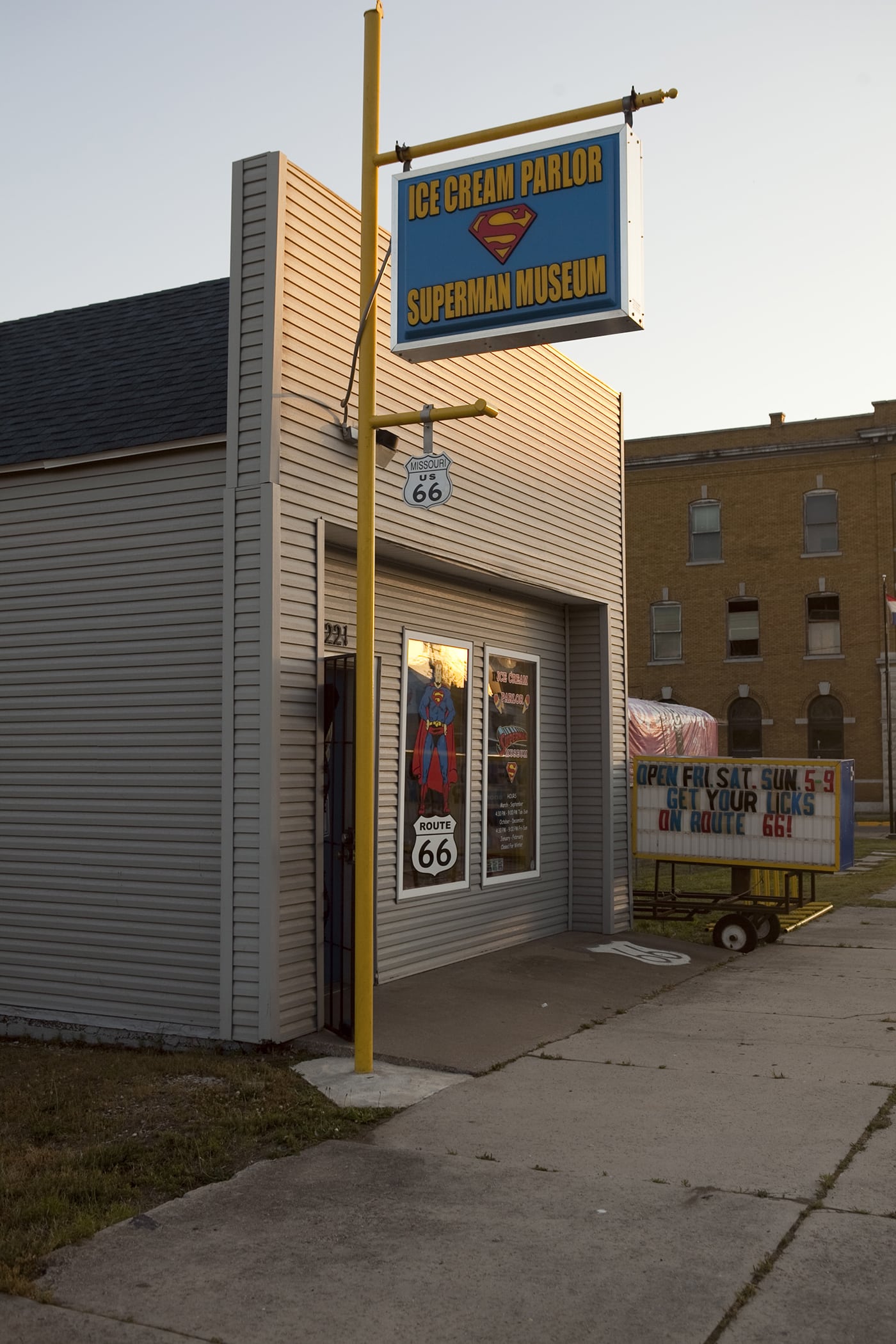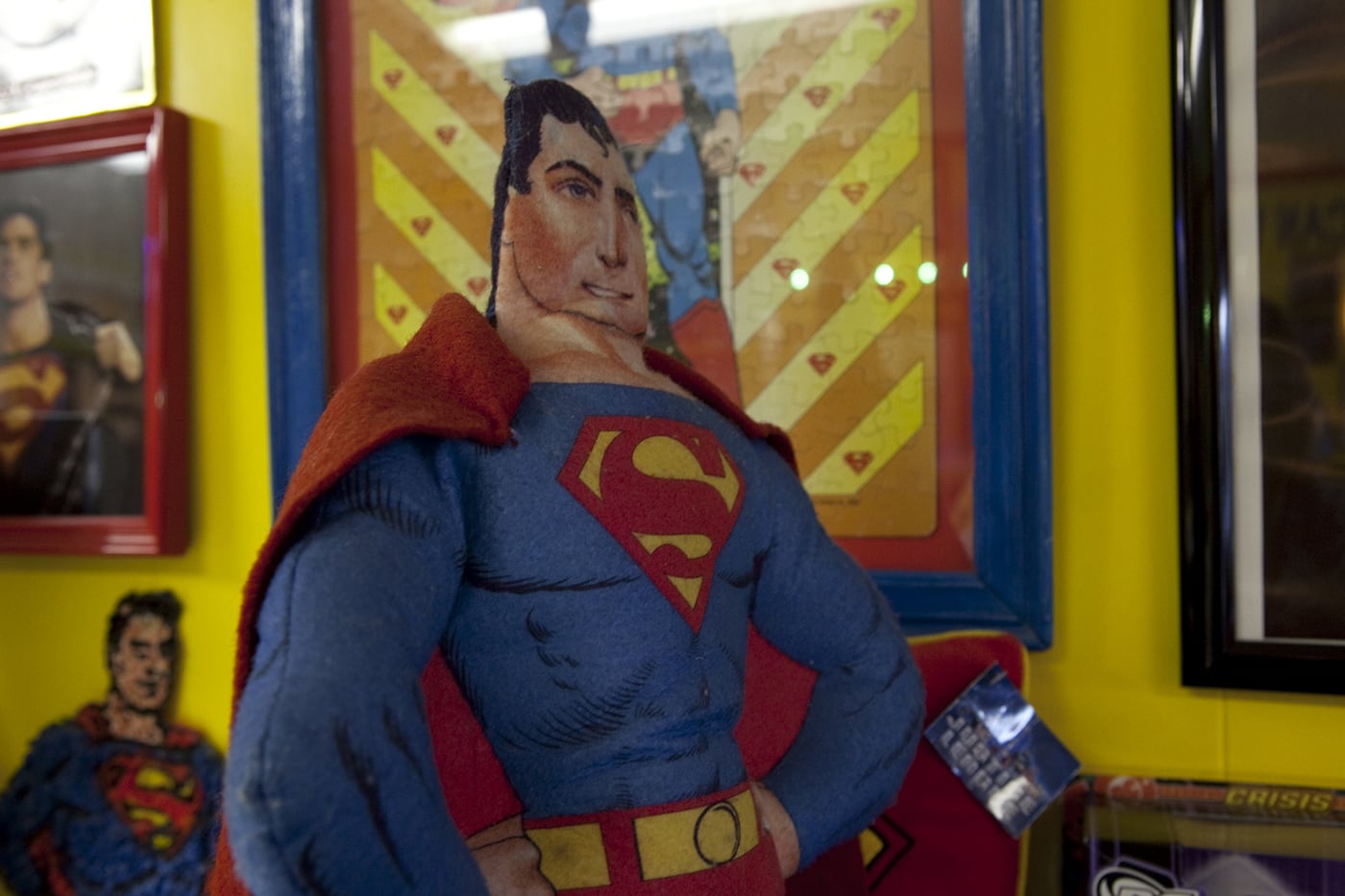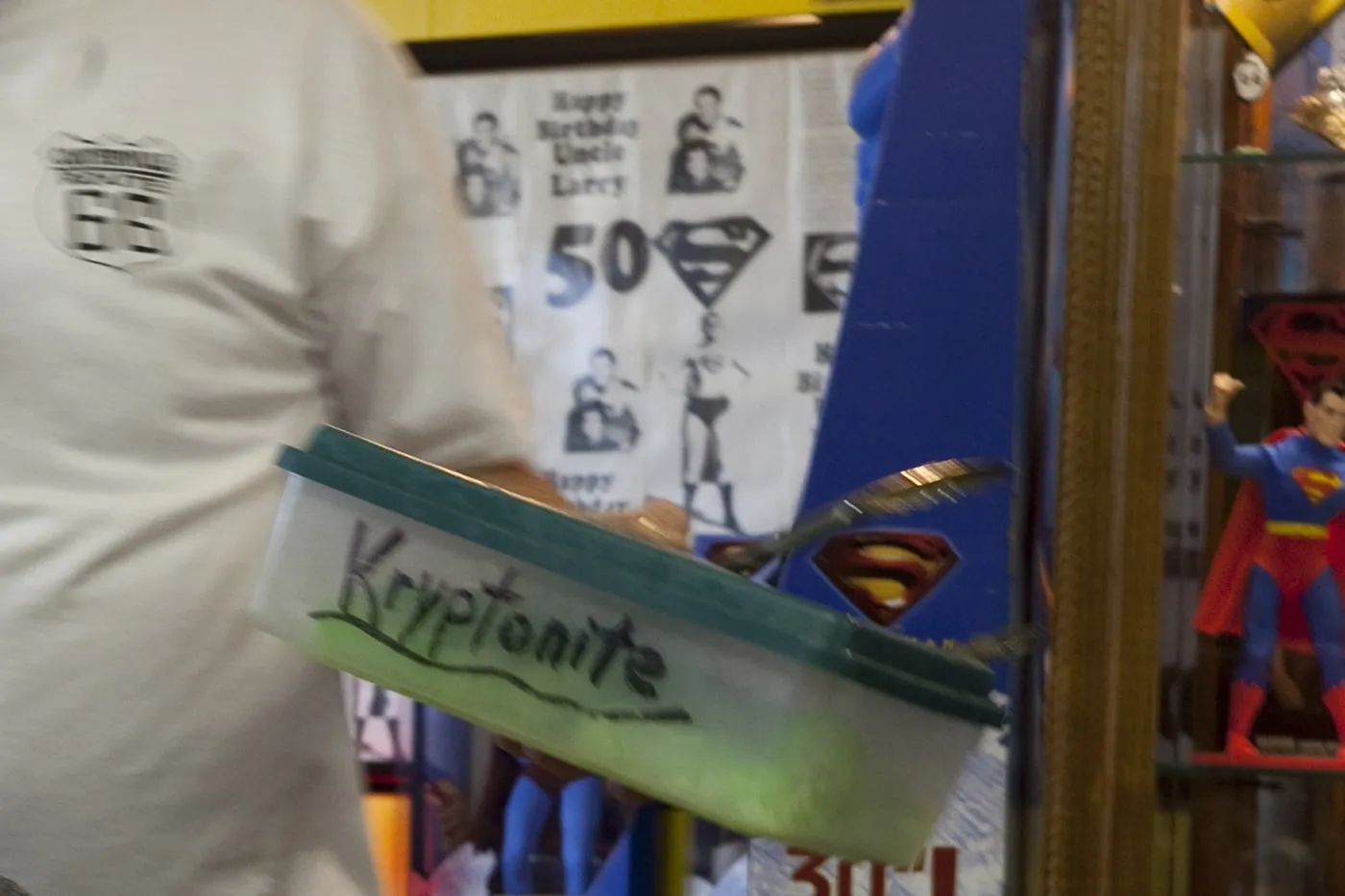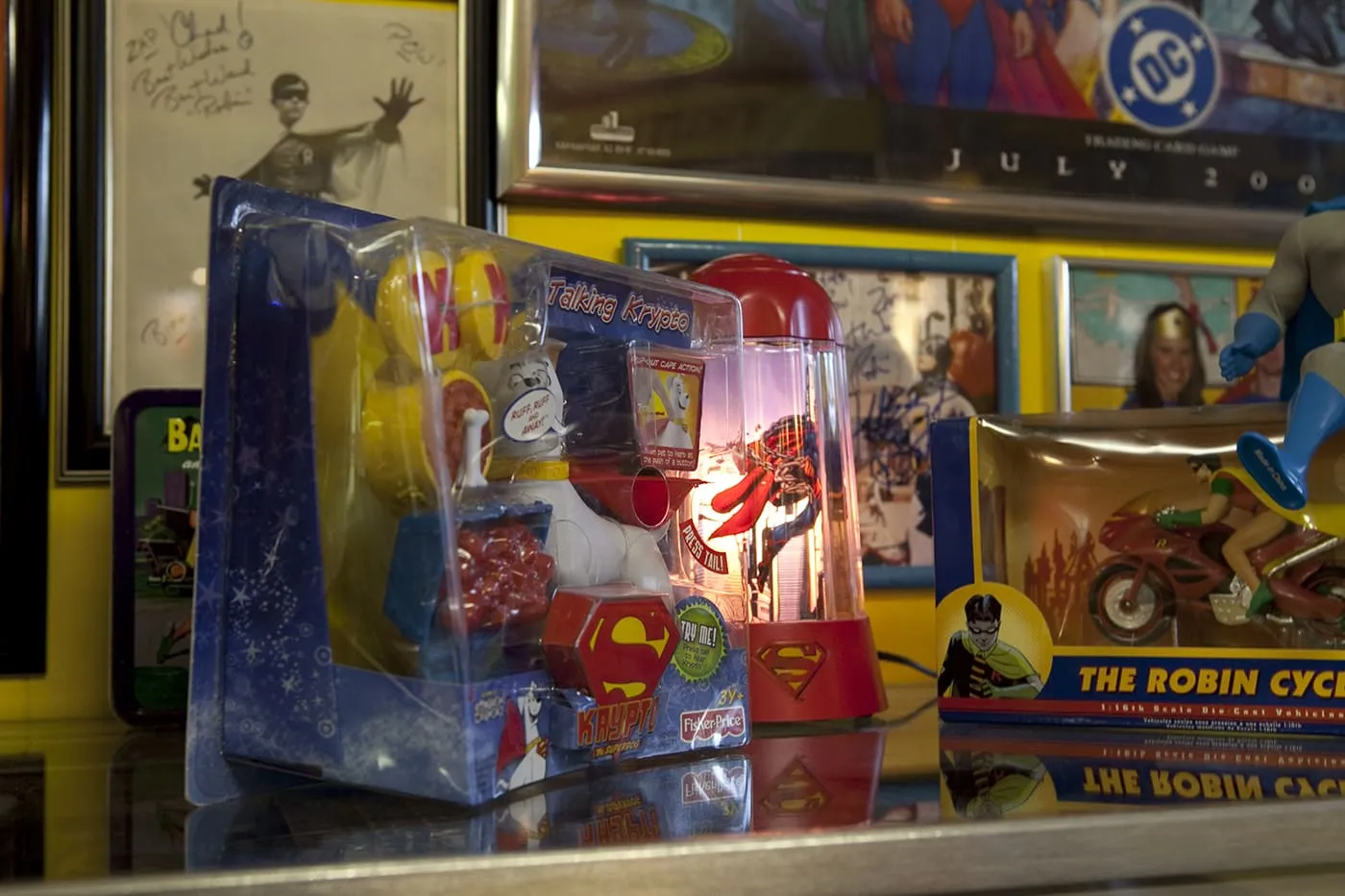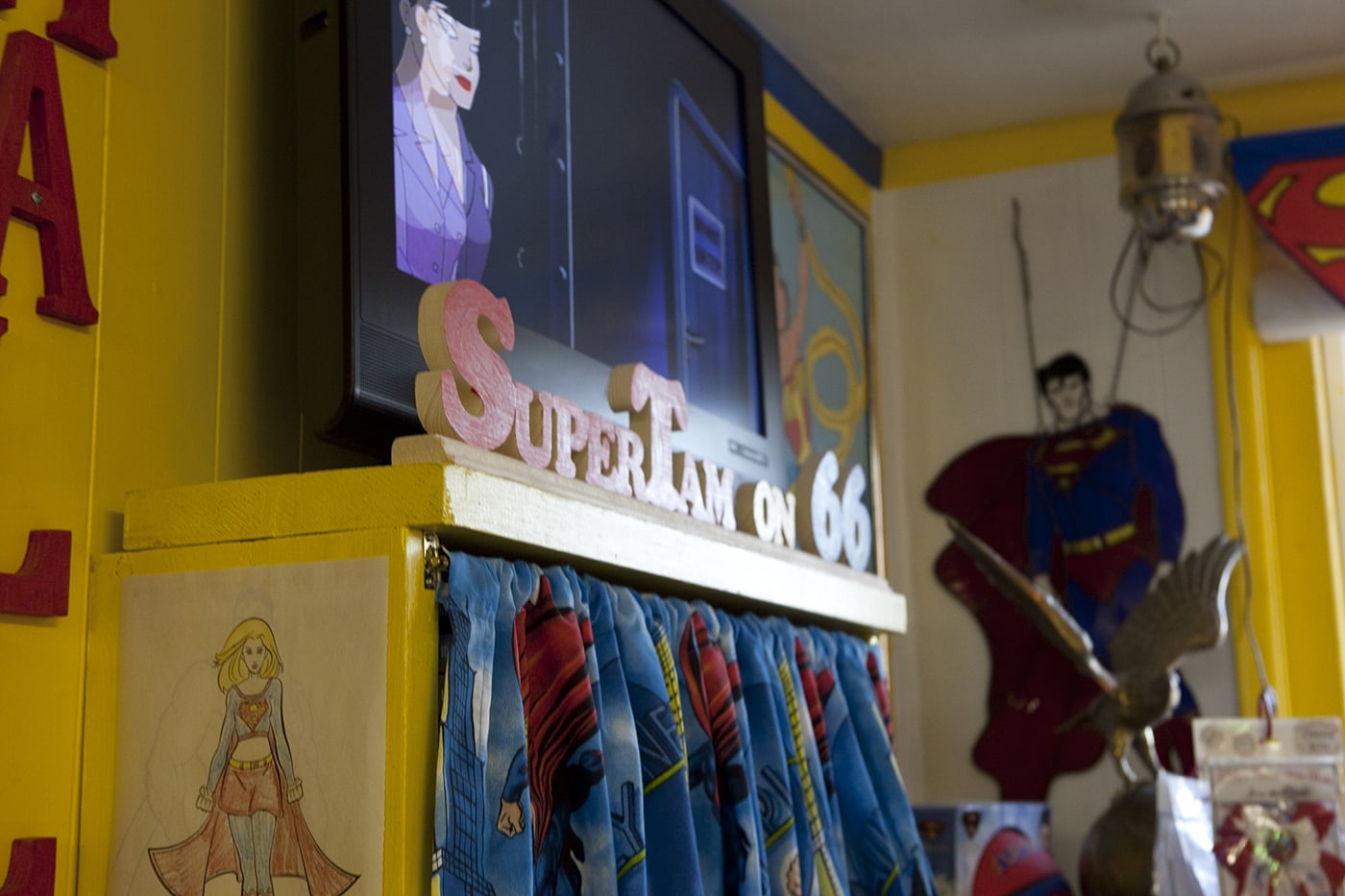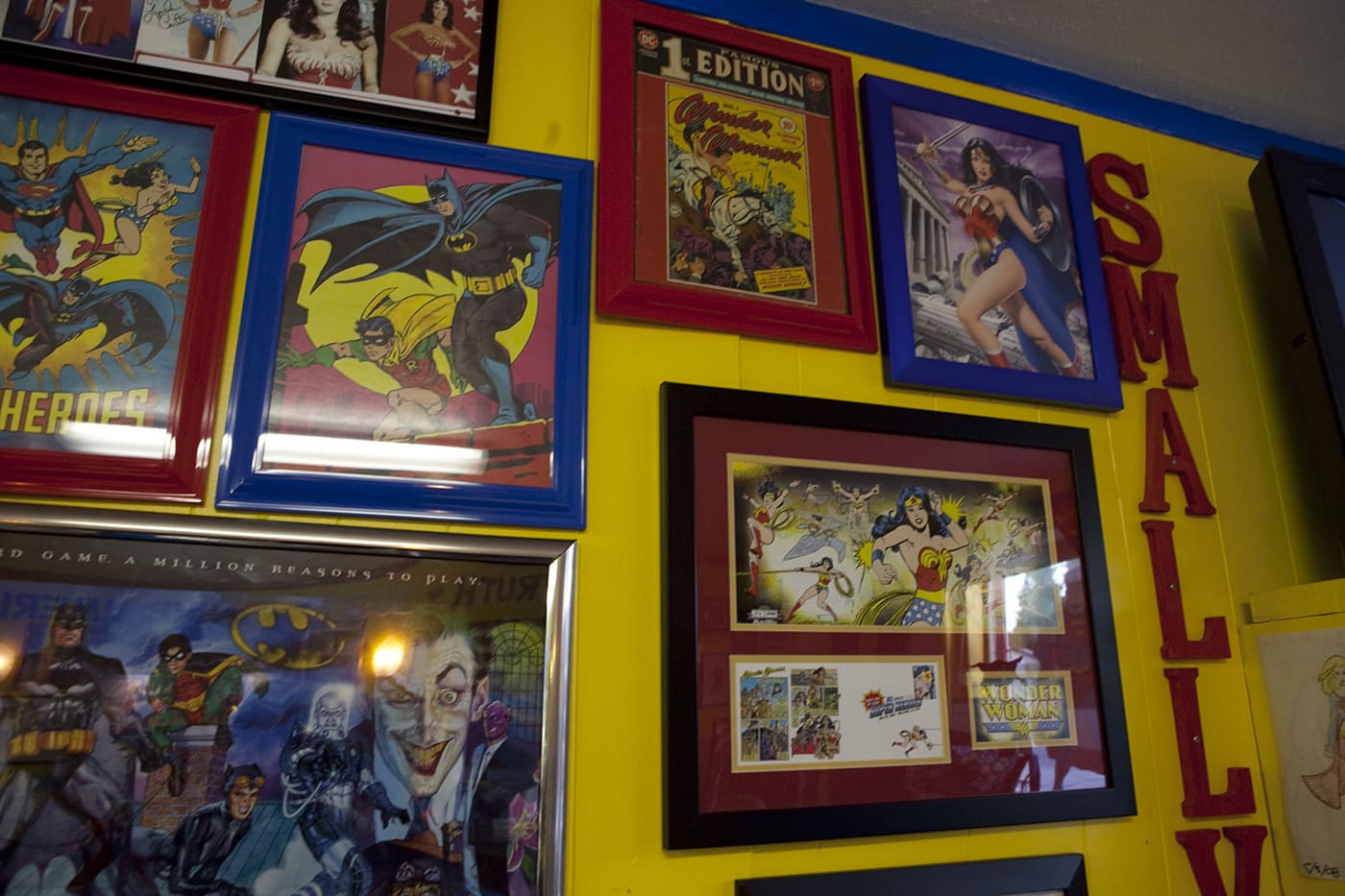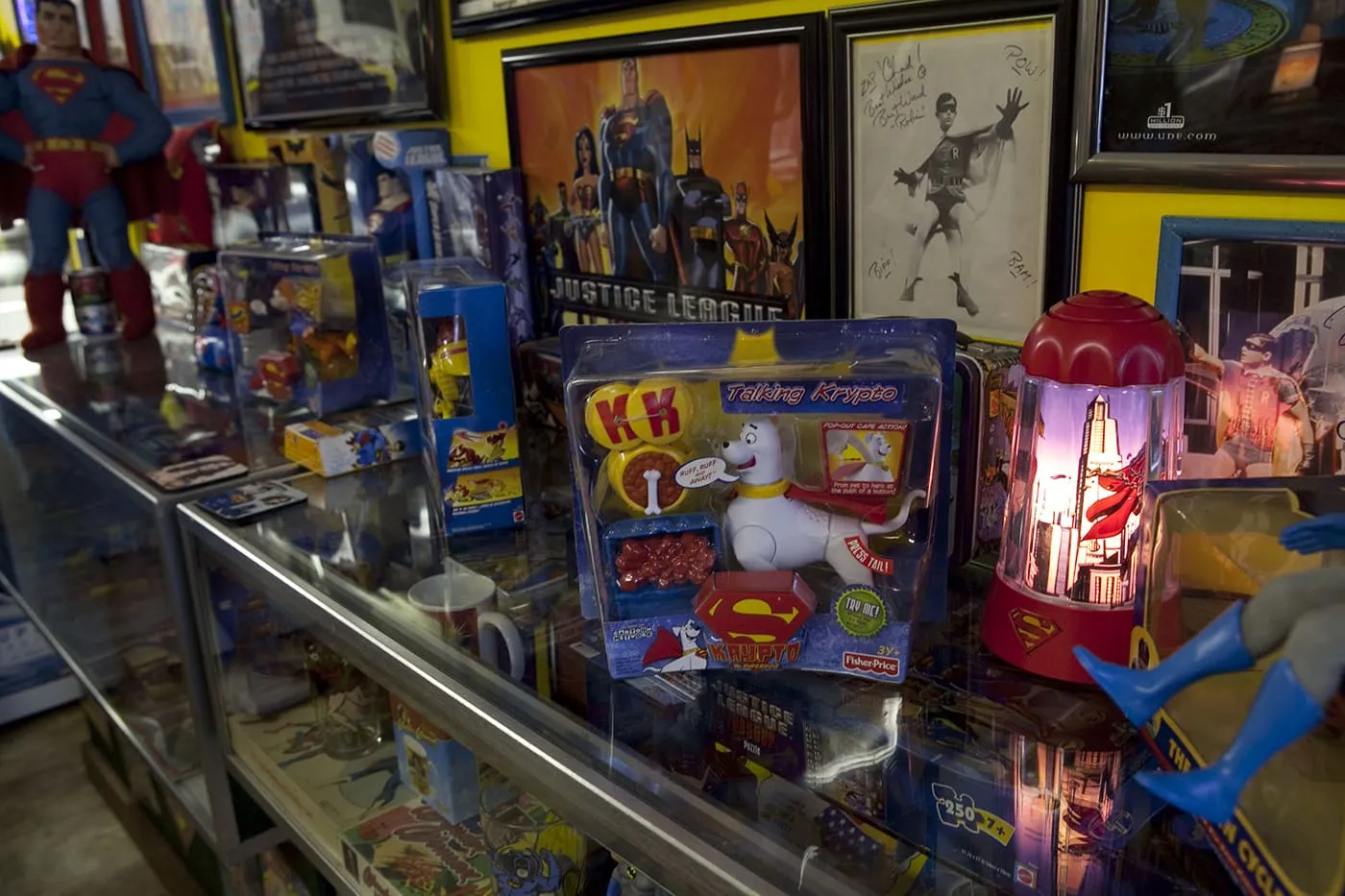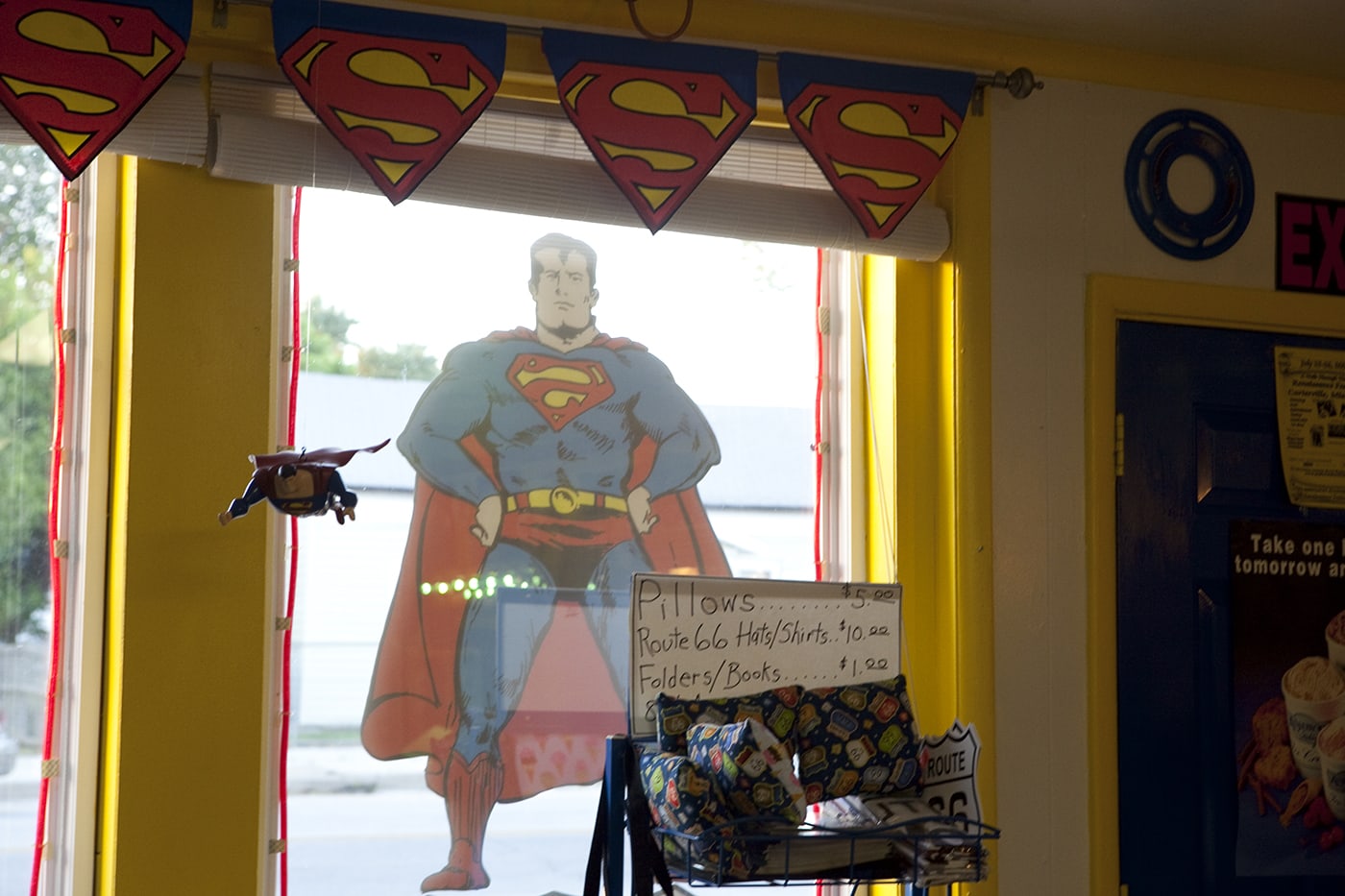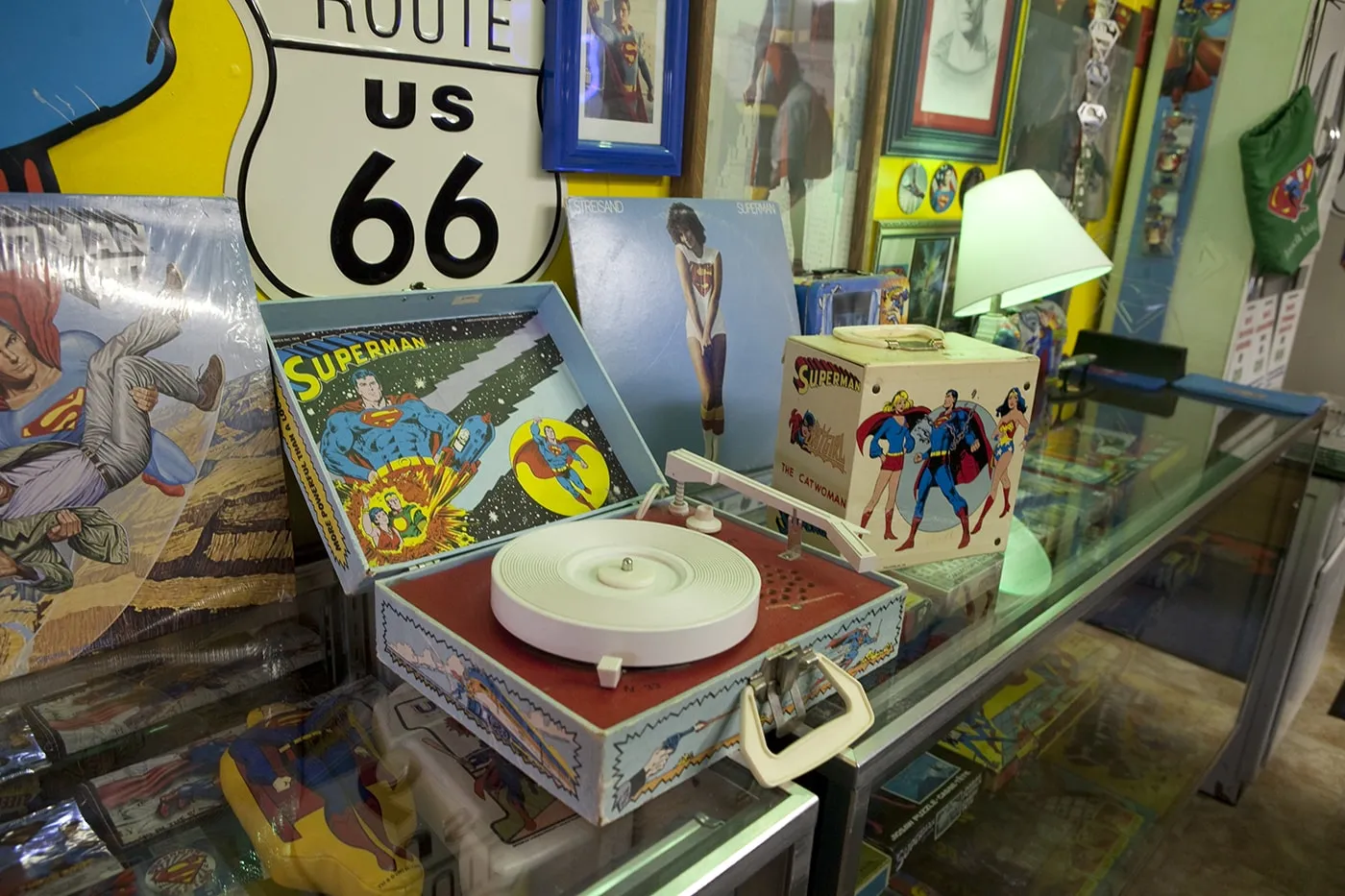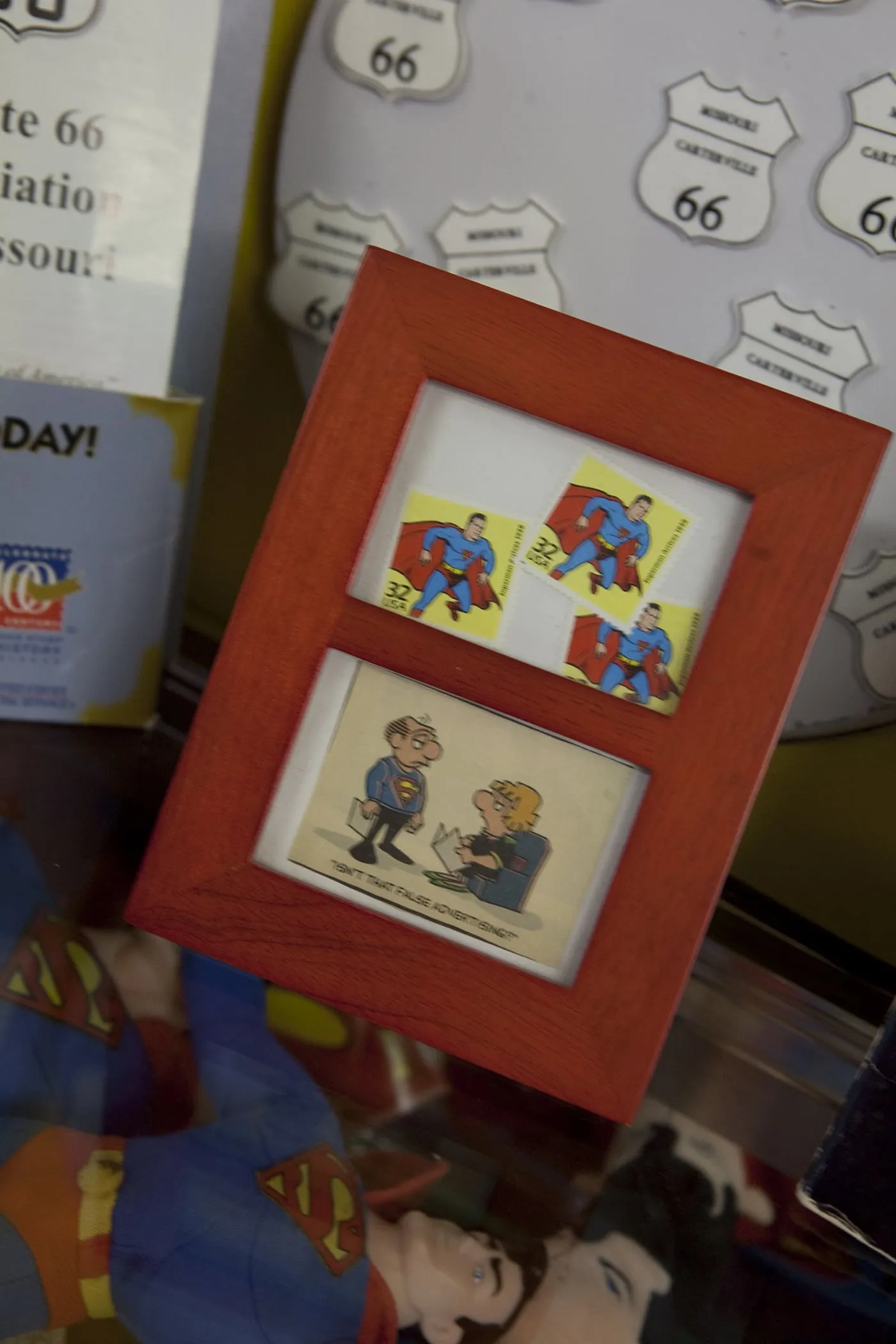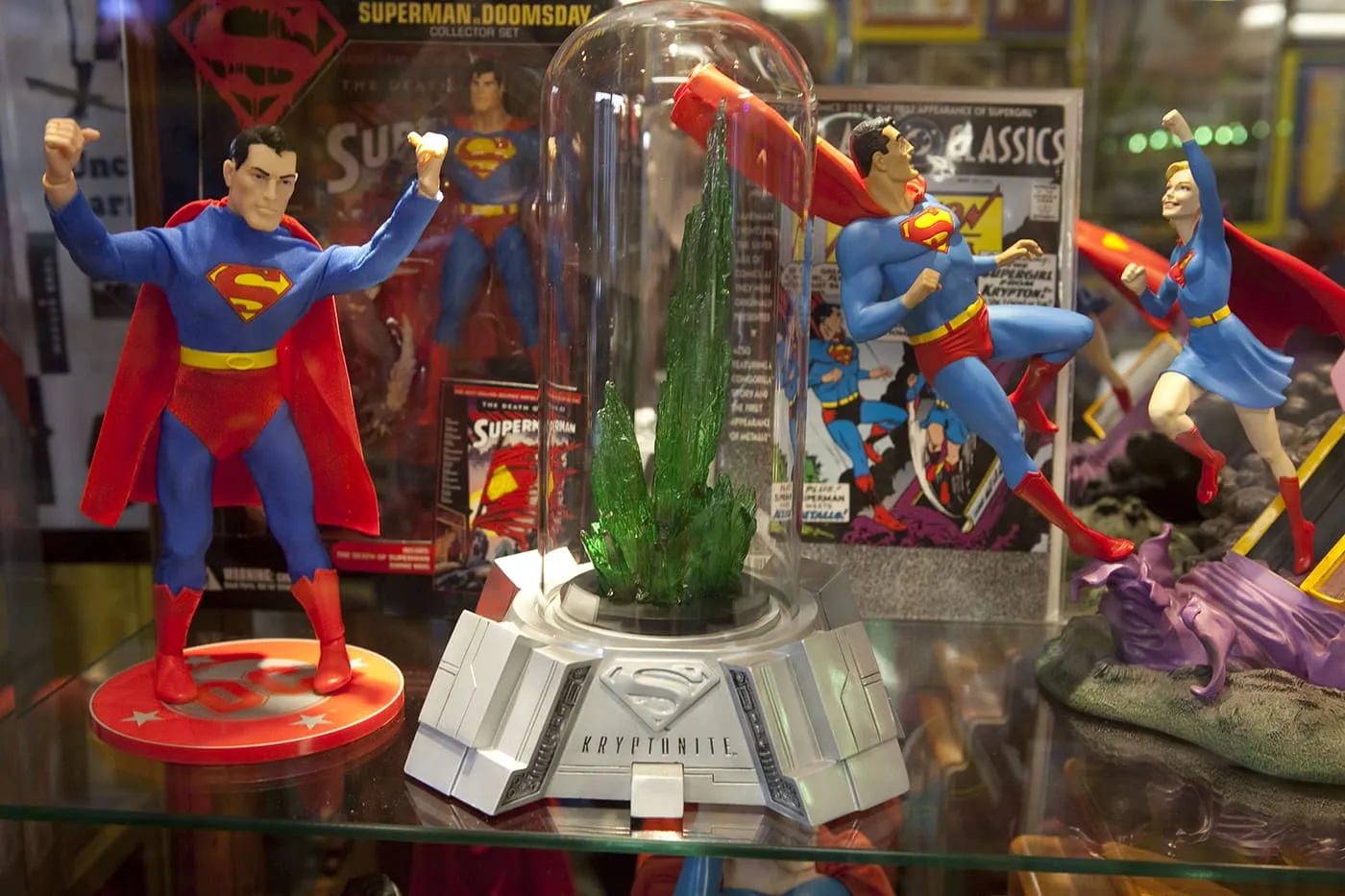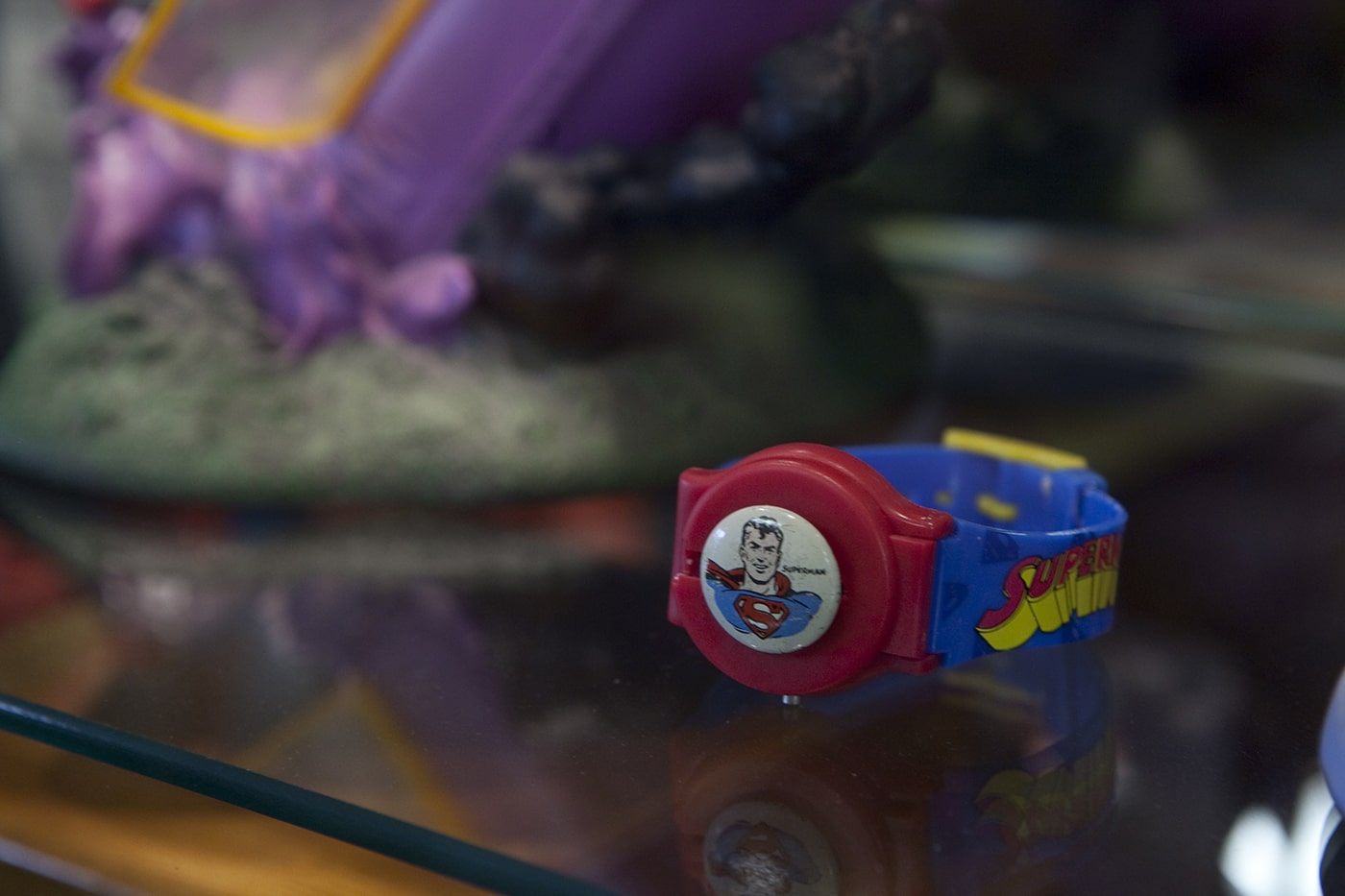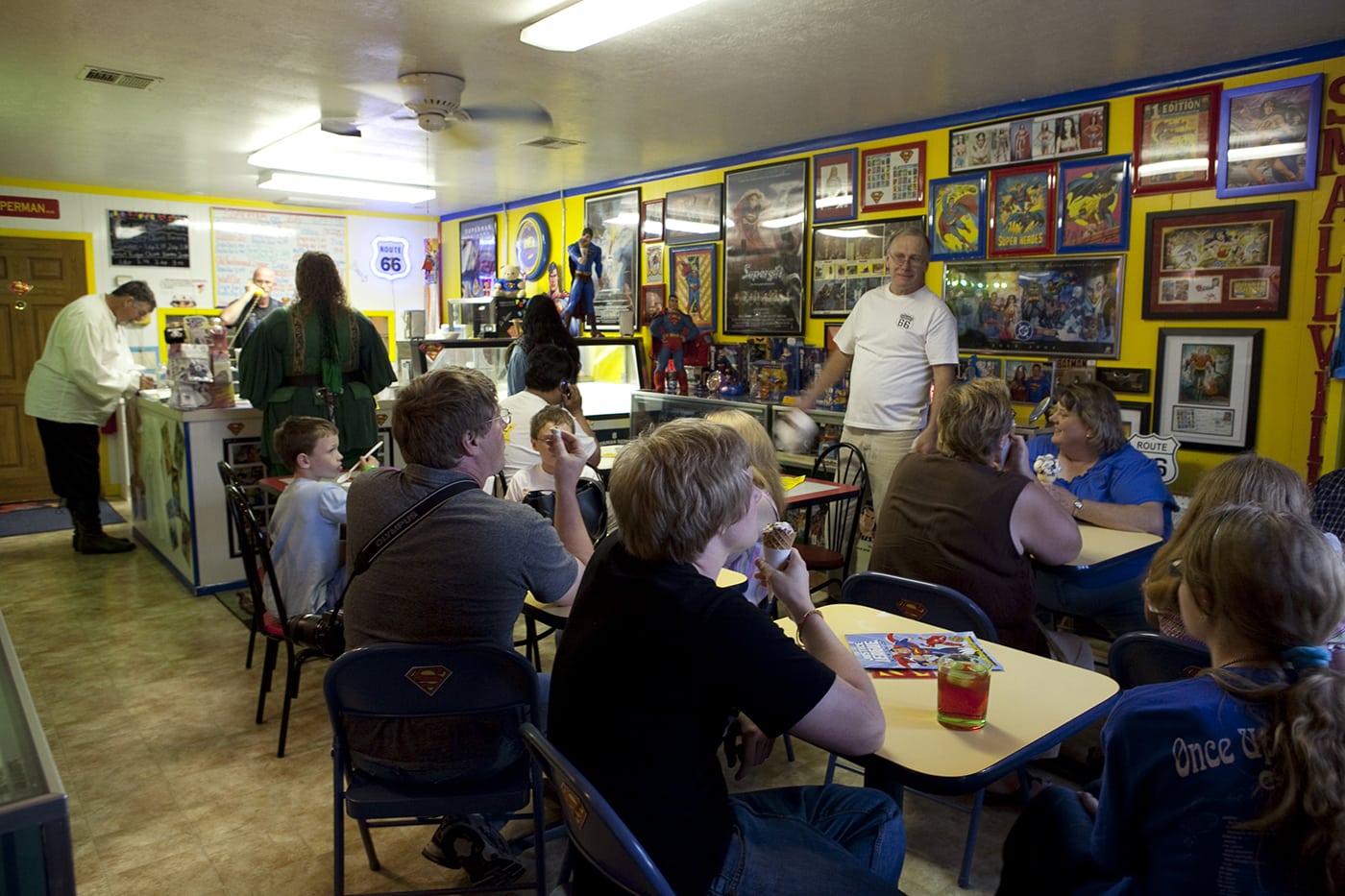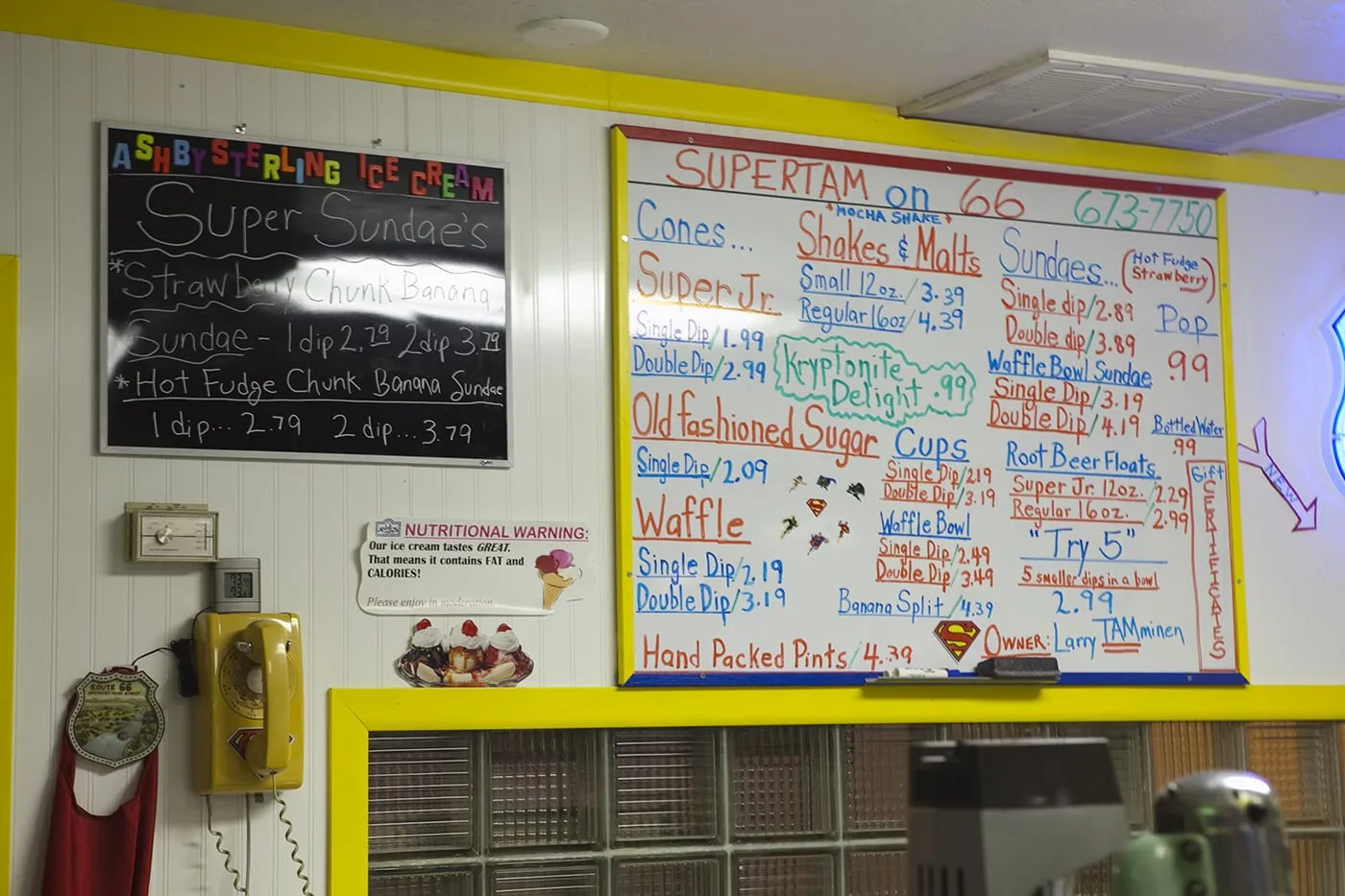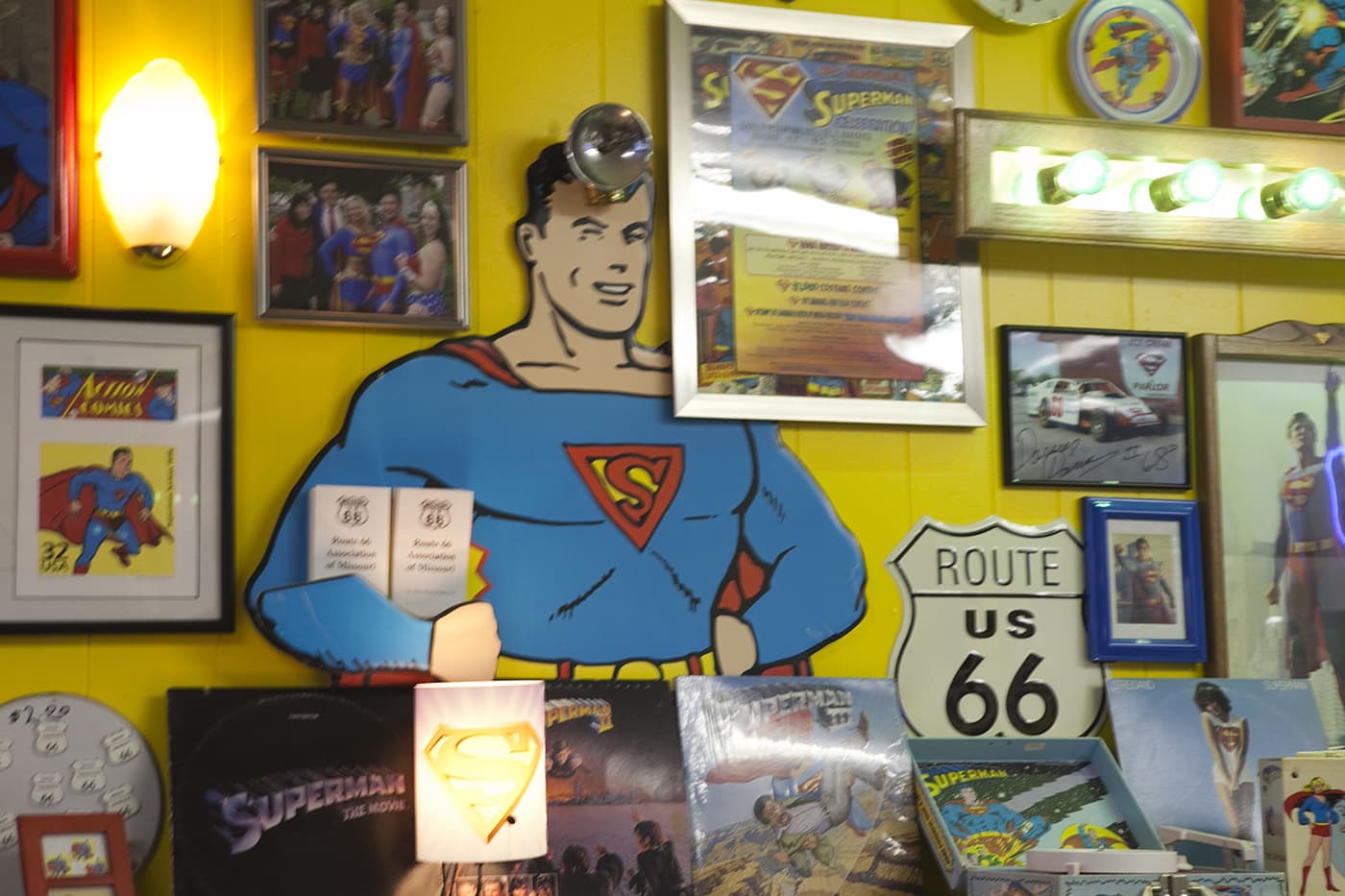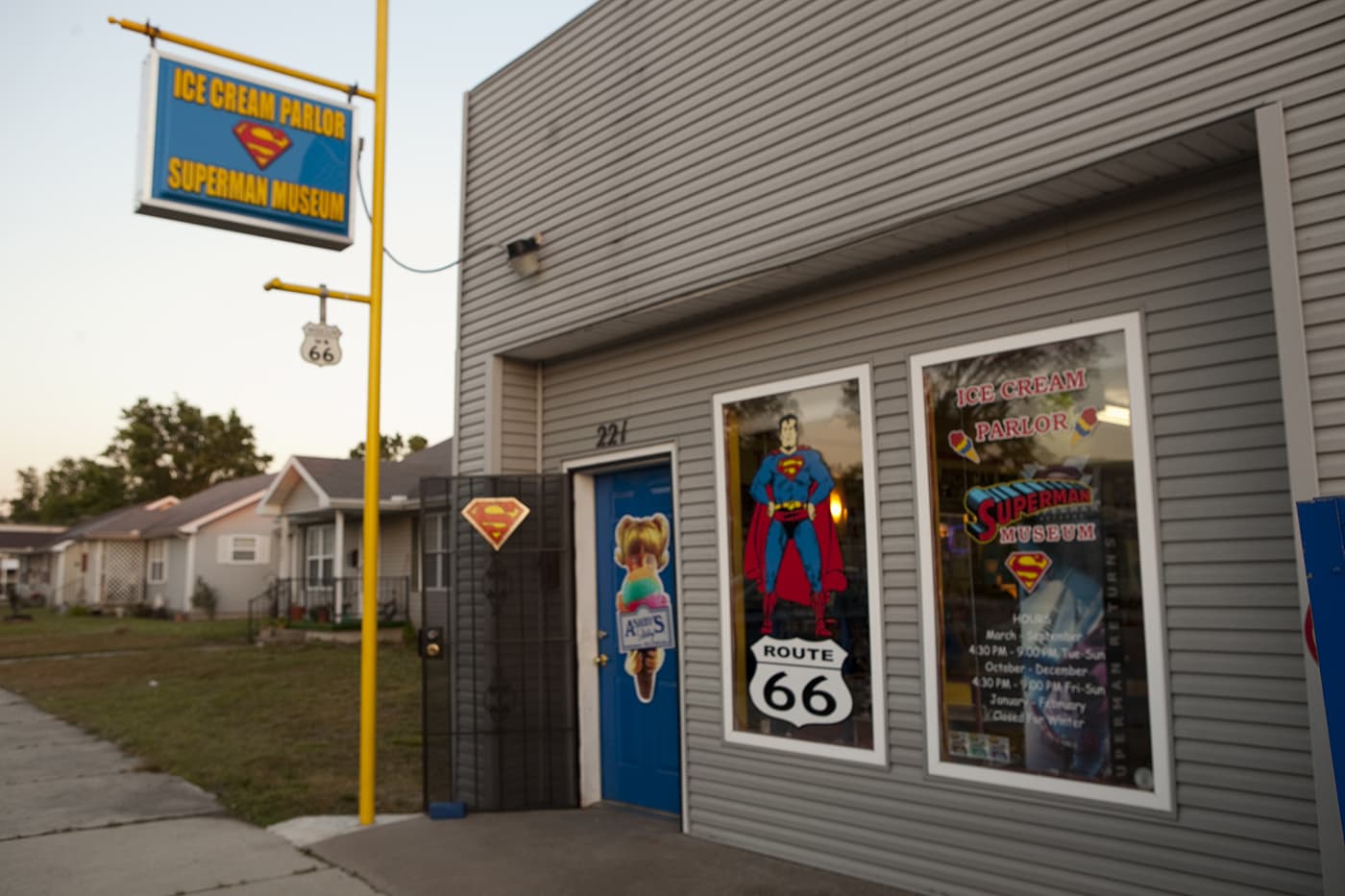 ---
SuperTam on 66 – Ice Cream Parlor & Superman Museum
Address: 221 W Main St, Carterville, Missouri
Phone: (417) 717-1258
Hours: Tuesday – Thursday 4pm-8pm, Friday – Saturday 4-9pm, Sunday 2-6pm, Closed Monday (Seasonal, hours vary call ahead)
Visit the Facebook Page for Up to Date Information
---
Pin this Missouri Route 66 Roadside Attraction: