The World Cup is going on! I think…unless it's over…
Admittedly, I don't really follow sports and don't really care to watch soccer (or football or footie or whatever else you call it). But everyone in this world seems to be going mad for it right now.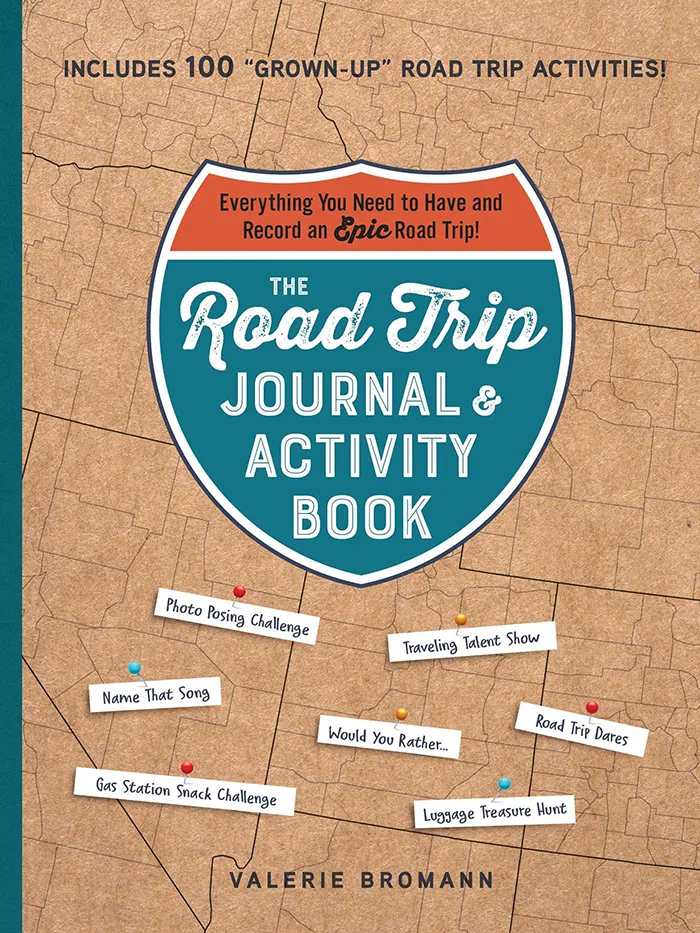 The Road Trip Journal & Activity Book
Everything You Need to Have and Record an Epic Road Trip!
Enjoy fun games and challenges to pass the time on your next road trip and have a keepsake to look back on for years to come with this entertaining must-have for your next vacation.
The last time I willingly watched a soccer game was July 9, 2006. I landed in Paris just as the France/Italy World Cup final was beginning. My friends and I got to the hotel around halftime, checked in, and then bolted to a nearby bar to watch the rest of the game. Everyone thought it was funny that I was excited for it, as I really was avoiding watching games the whole time we were there (do I really have to sit around and watch TV while I'm backpacking Europe?)
But we were in France as France was playing in the finals so damn straight did I want to see. Unfortunately they lost…past overtime…in a kickoff. But it was still an experience.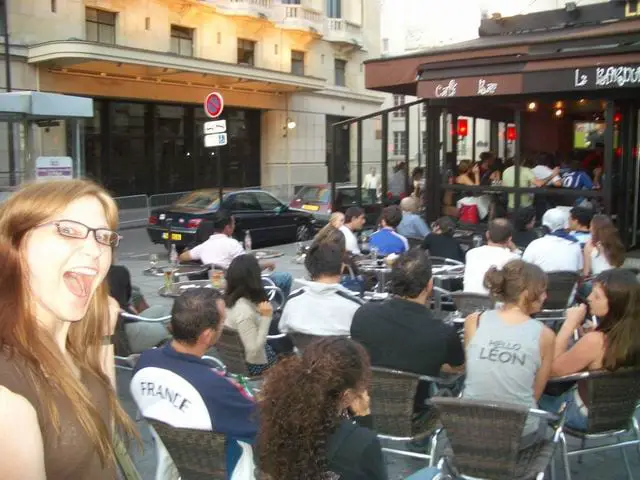 There's me watching World Cup "football" in Paris.
In Kansas City, Missouri you'll find what's billed as the world's largest soccer ball. Really, I am sure there is a larger one somewhere. This one isn't even fully ball-shaped, just a half sphere sticking out of the ground.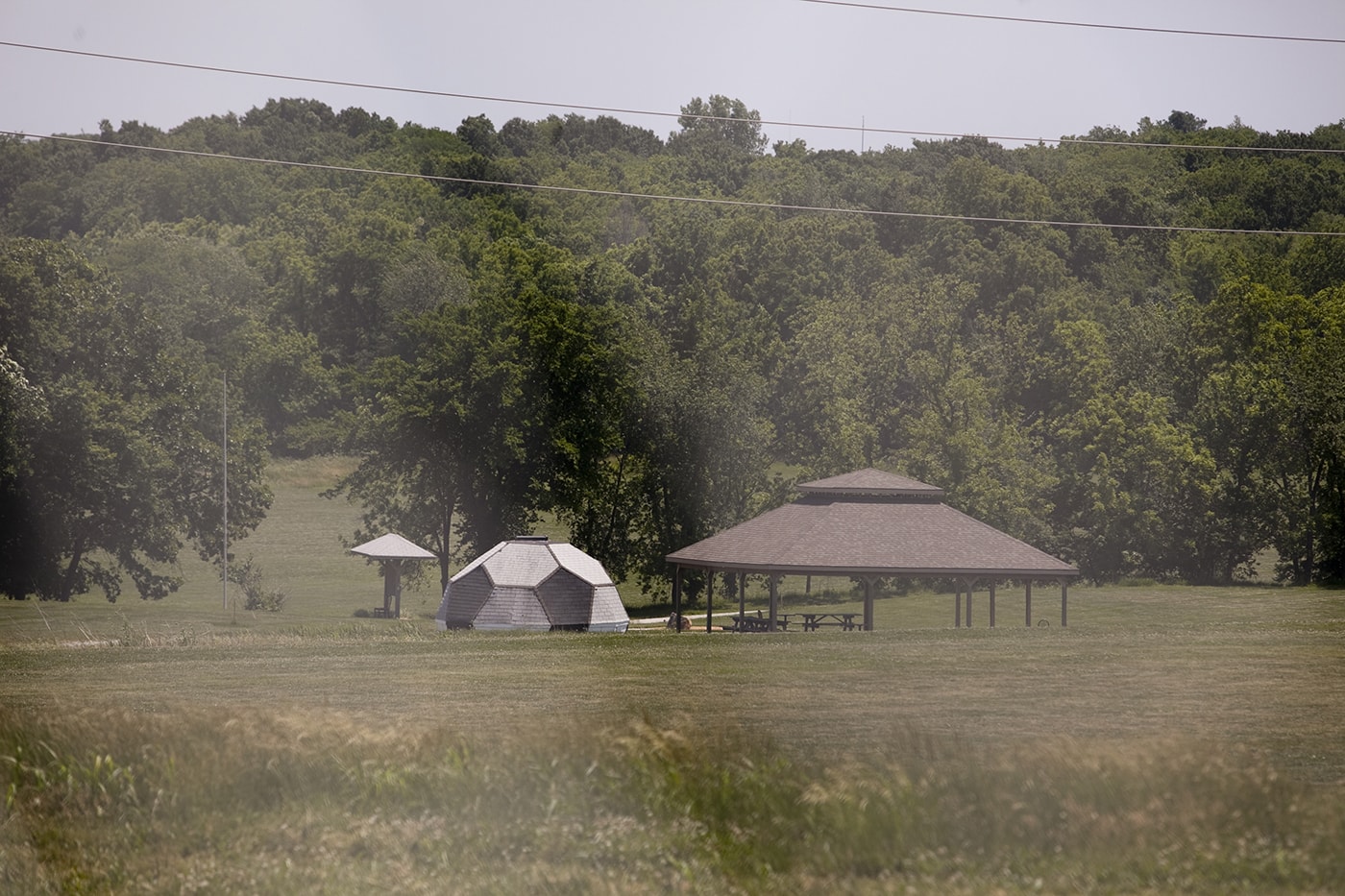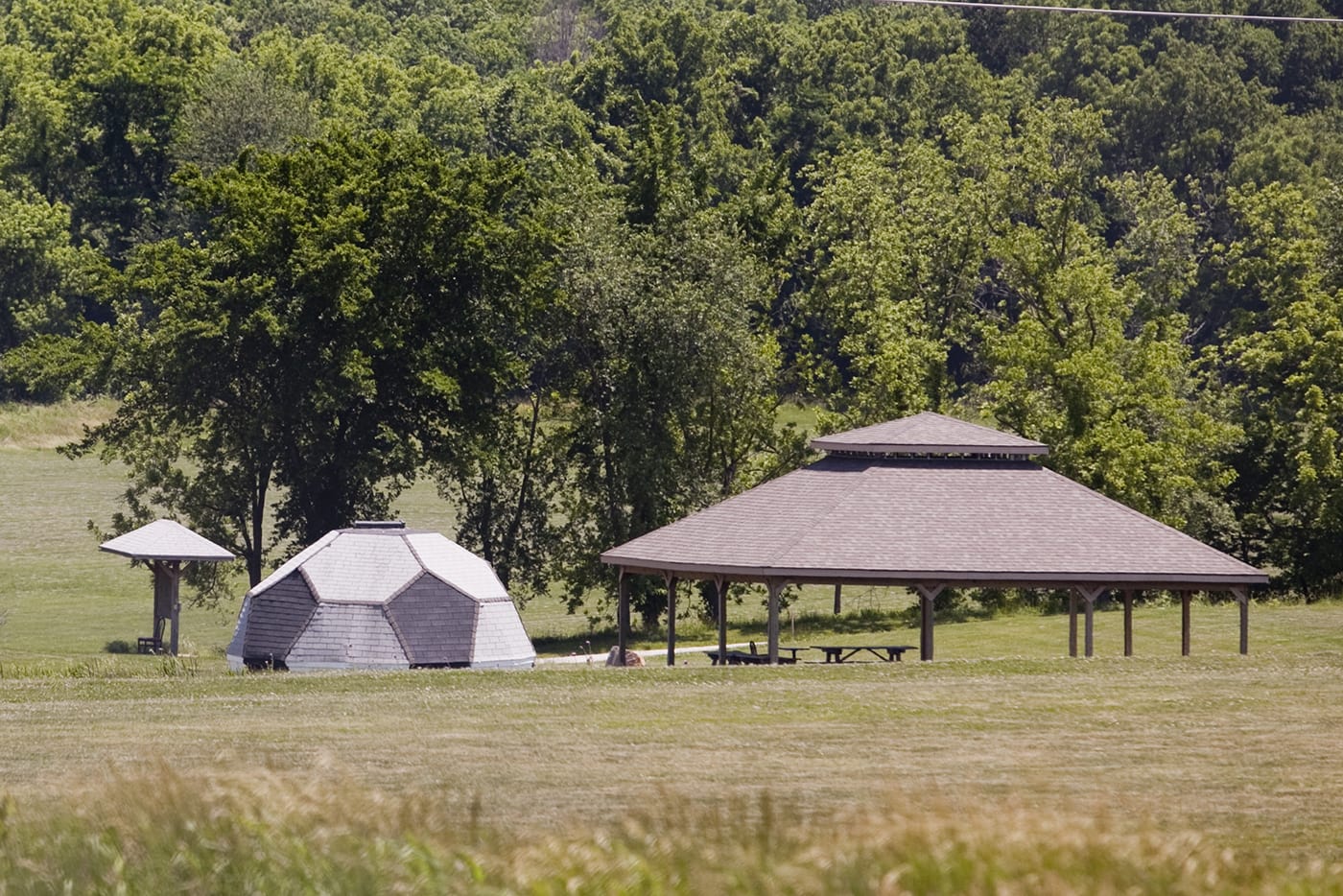 But as you drive down what seems to be a deserted road and you accidentally overshoot your drive onto what seems to be an abandoned highway overpass and you turn around and pull over and sneakily take photos through the fence that warns no trespassing, it's still an experience.
While you're in Kansas City, be sure to also check out the giant needle threading a button.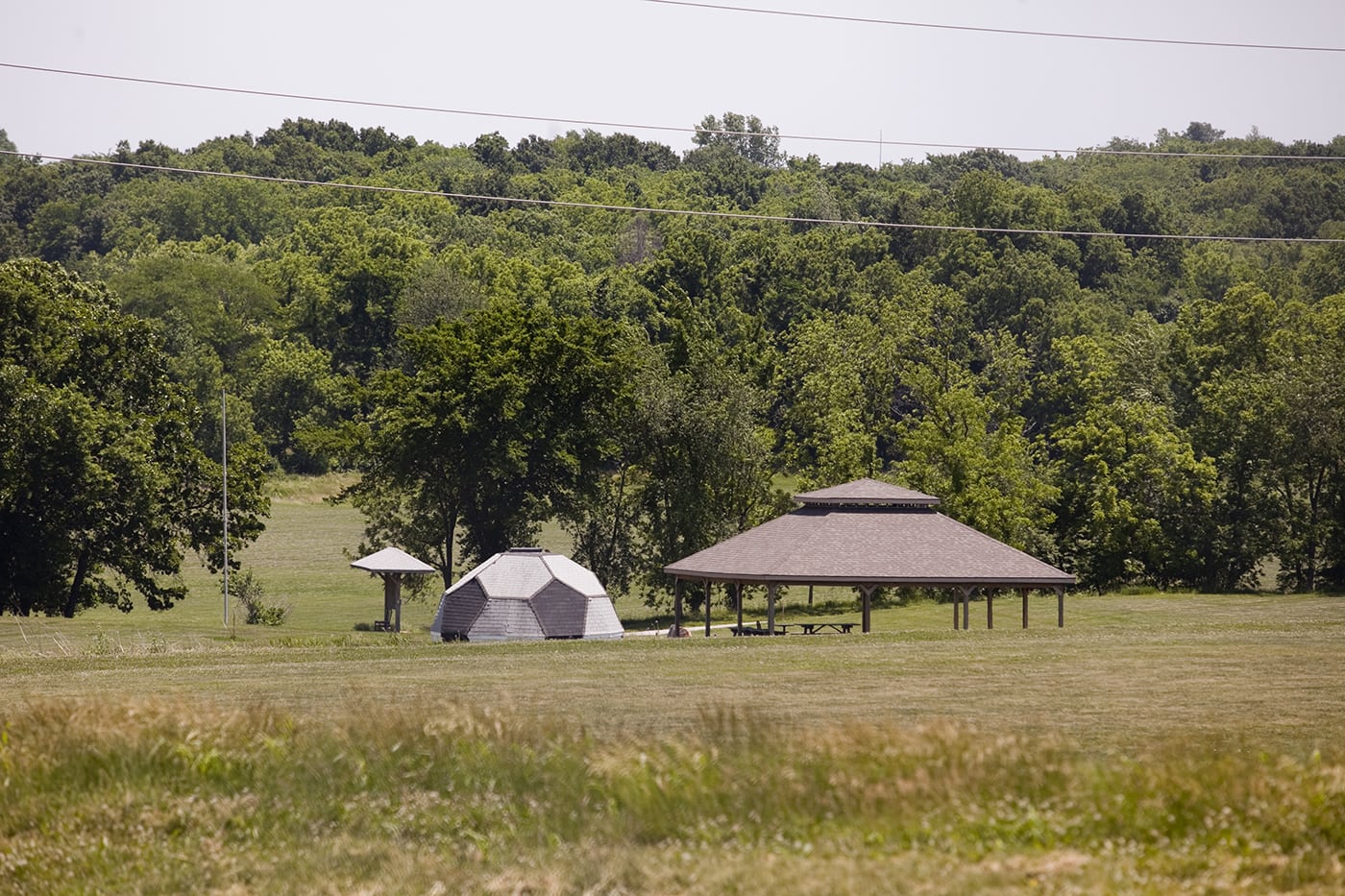 Site: World's Largest Soccer Ball
Location: 5801 NE 76th St., Kansas City, MO
Cost: Free to see.
Hours: Always visible
Date: June 6, 2009
Pin this roadside attraction: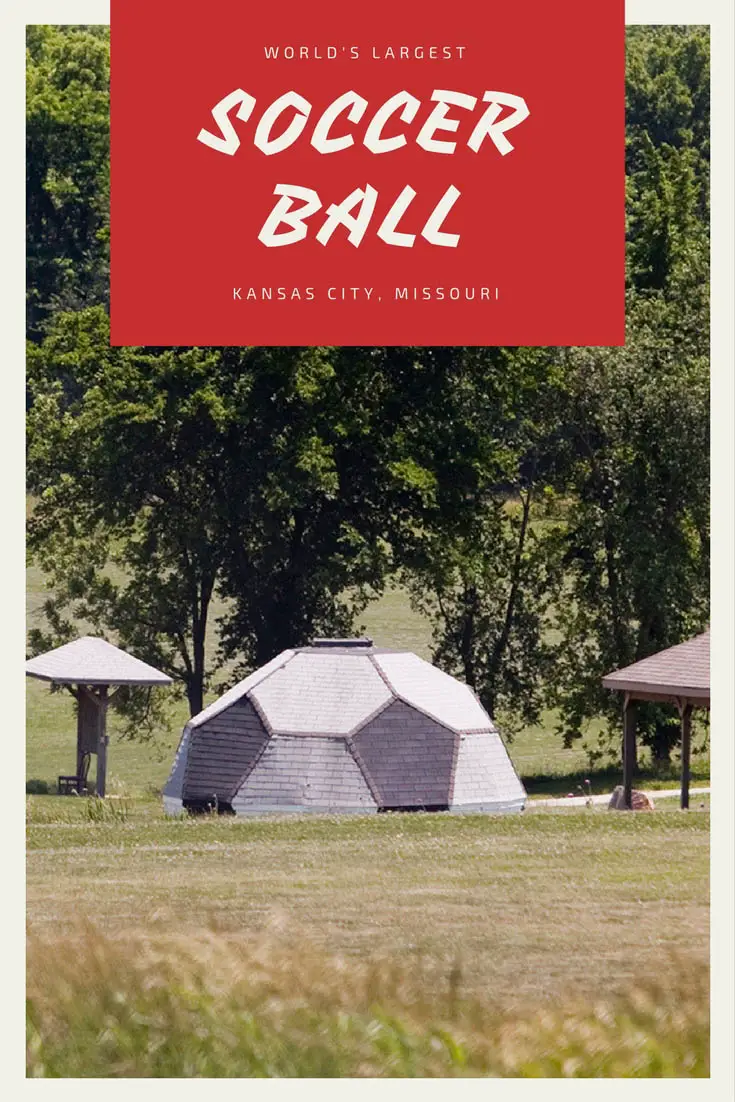 ---
Looking for more Missouri roadside attractions? Check out the World's Largest Goose, the World's Largest Pecan, the giant morel mushroom, and the Route 66 Red Rocker!