Here's a large old-fashioned iron sculpture that we found on a road trip to in Kansas City, Kansas! The big statue sits in a little triangular plot of grass in a park that divides the roads at Central Avenue, 14th Street, and Wilson Boulevard in town
It's a PRESSING matter that you see this Kansas roadside attraction! So iron out the details and hit the road! I promise, you won't get burned!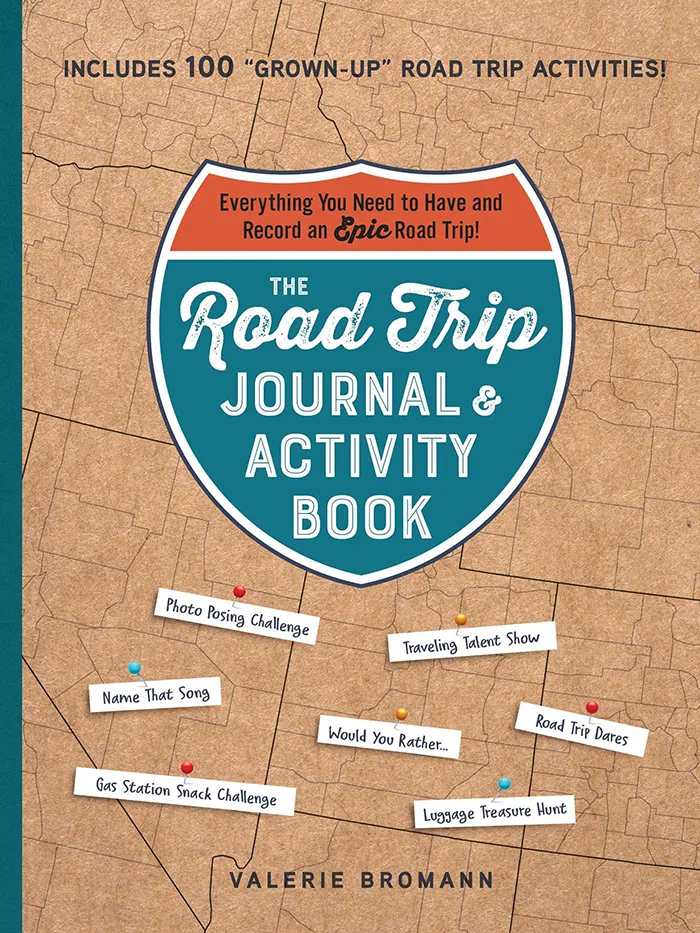 The Road Trip Journal & Activity Book
Everything You Need to Have and Record an Epic Road Trip!
Enjoy fun games and challenges to pass the time on your next road trip and have a keepsake to look back on for years to come with this entertaining must-have for your next vacation.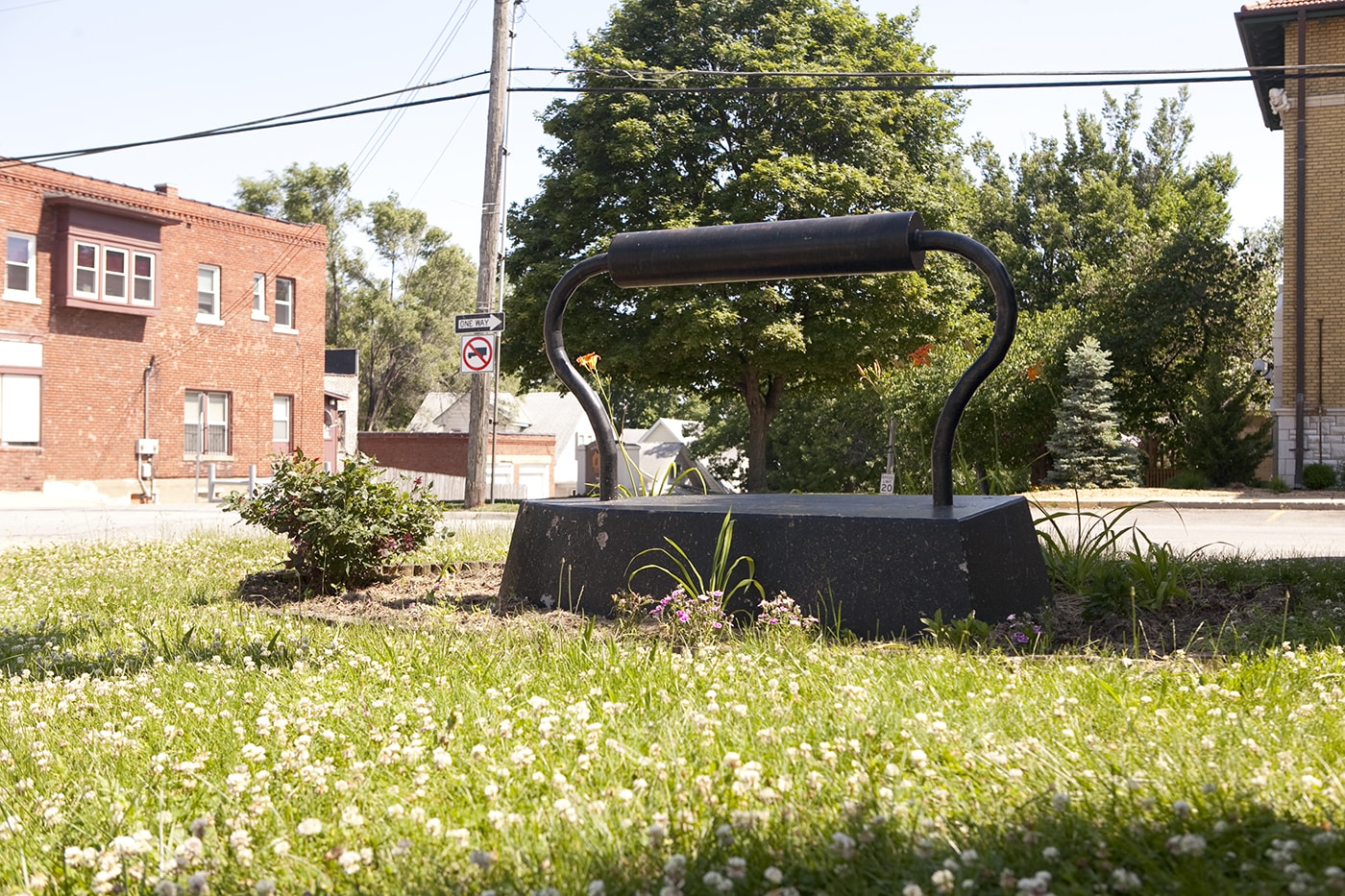 The big iron old world iron is modeled after the classic antique sad iron that would have been heated up and used to press wrinkles out of clothes (before electricity brought you the modern ones that we know and love today). This one is so big it could certainly tackle the wrinkled shirt of any muffler man or the wrinkled skirt of any uniroyal gal.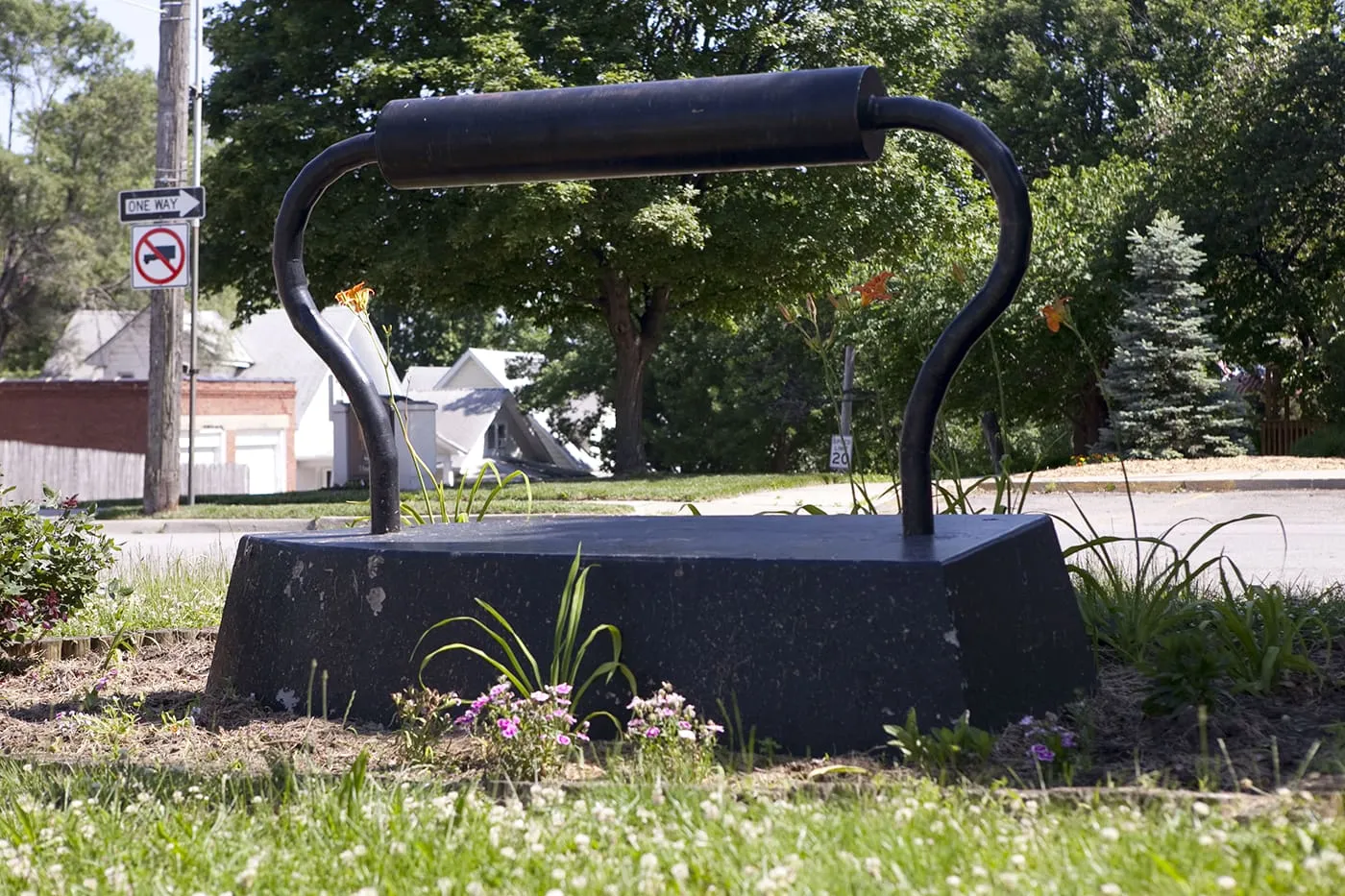 If you're looking to add an IRONic roadside attraction to your Kansas or Missouri road trip itinerary – press on and check this out!
---
Large Old-Fashioned Iron Sculpture
Location: 1401 Central Ave., Kansas City, KS – Central Ave and Wilson Blvd., Kansas City, Kansas
Cost: Free to see.
Hours: Always visible
Date: June 6, 2009
---
---
Pin this Kansas roadside attraction: