Thursday. After a day in Charlottesville. After a bagel. After a quick stop at the rest area because Flopsy needed a bathroom break. After a detour to see one last Virginia roadside attraction, a big pencil. I left Virginia and began my North Carolina road trip.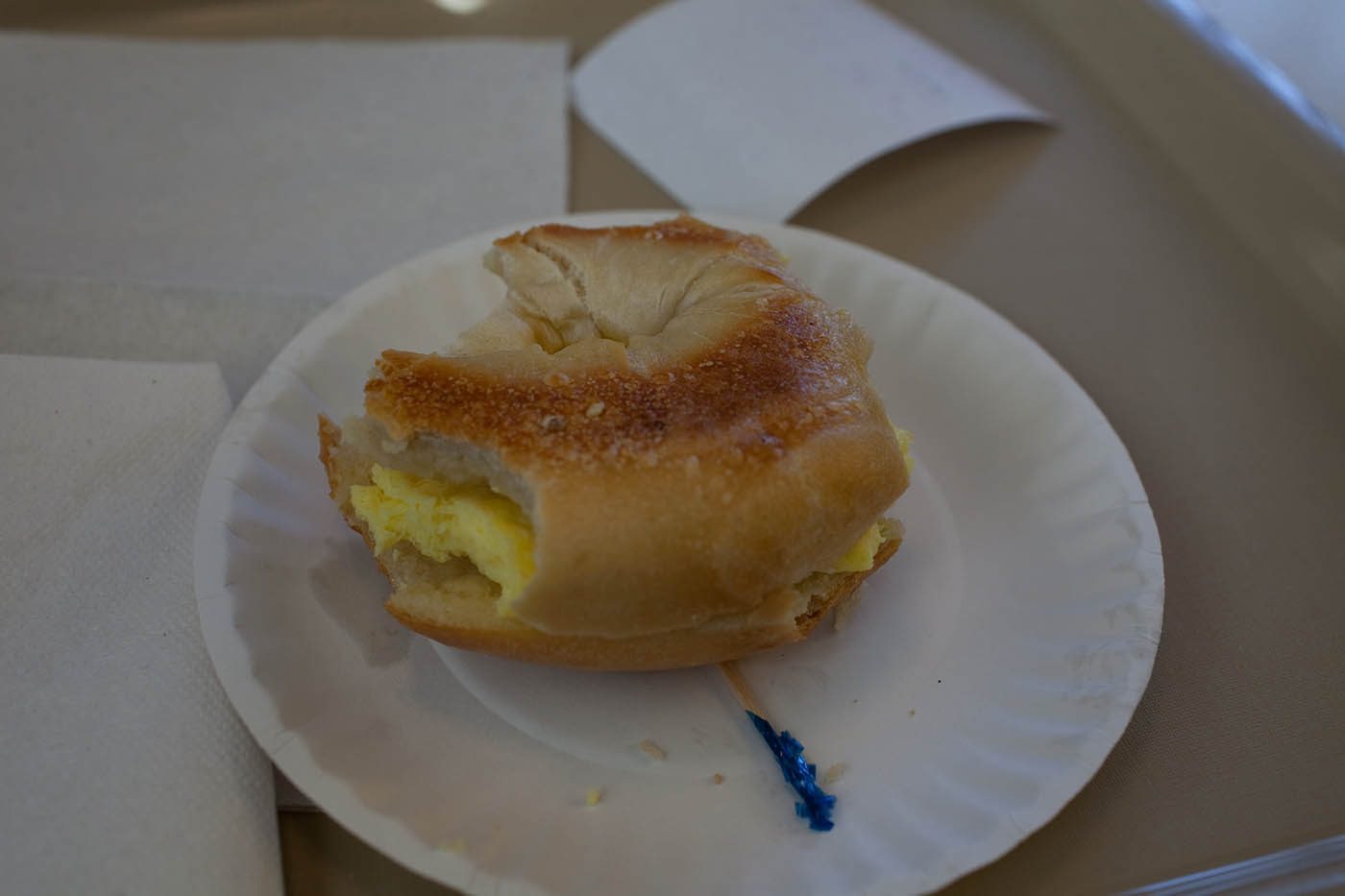 What I saw on day six of my road trip to North Carolina and Virginia.
Giant Pencil in Wytheville, Virginia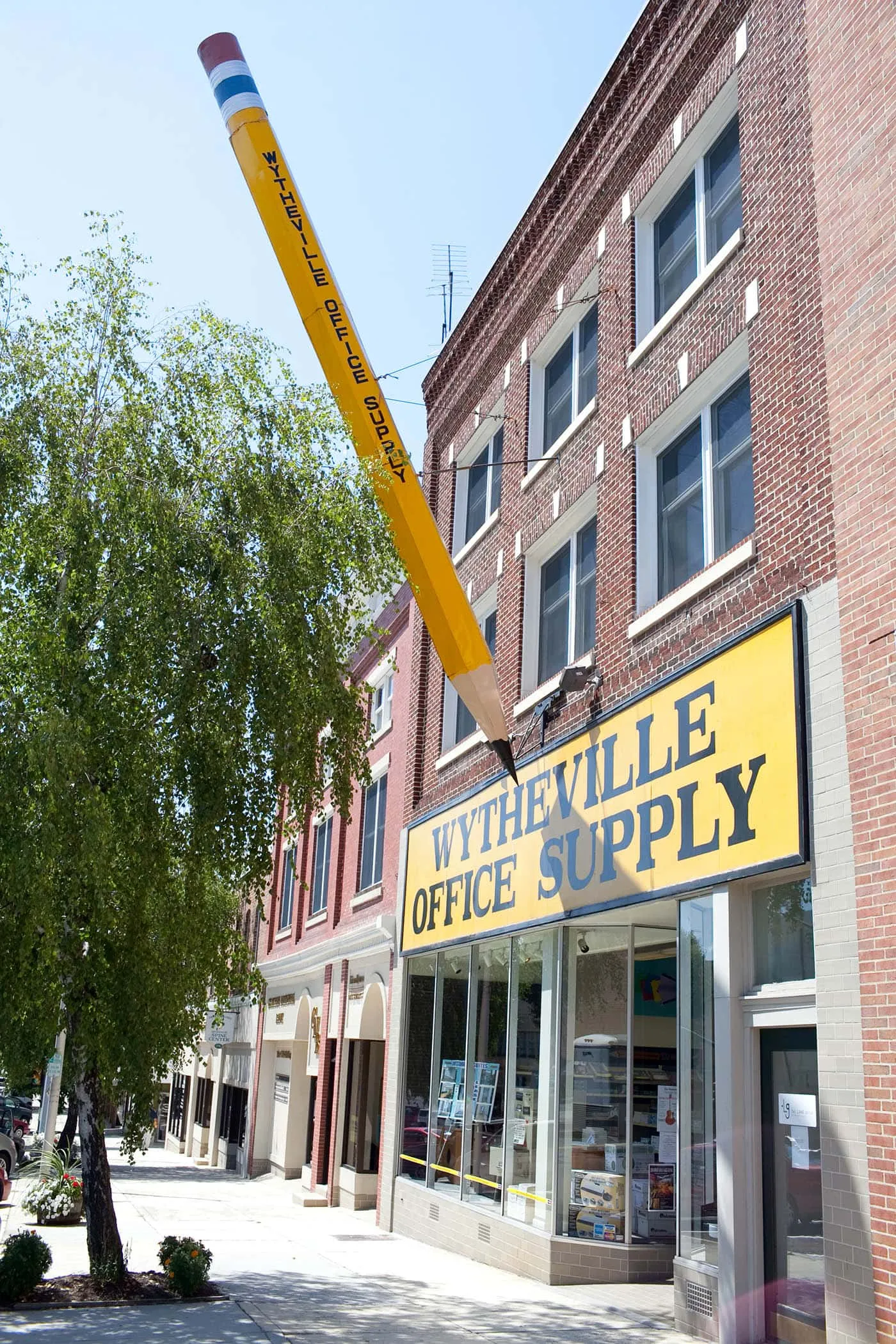 Mount Airy, North Carolina (Mayberry)
I headed out to Mt. Airy AKA Mayberry, town devoted to Andy Griffith, to meet up with my friend Sadie (a HungrySister). We had had plans to meet the next day but she is awesome and saw that I kind of had not much to do for a bit and offered to let me come stay with her a day earlier than planned!
In "Mayberry" there was a statue of Andy Griffith.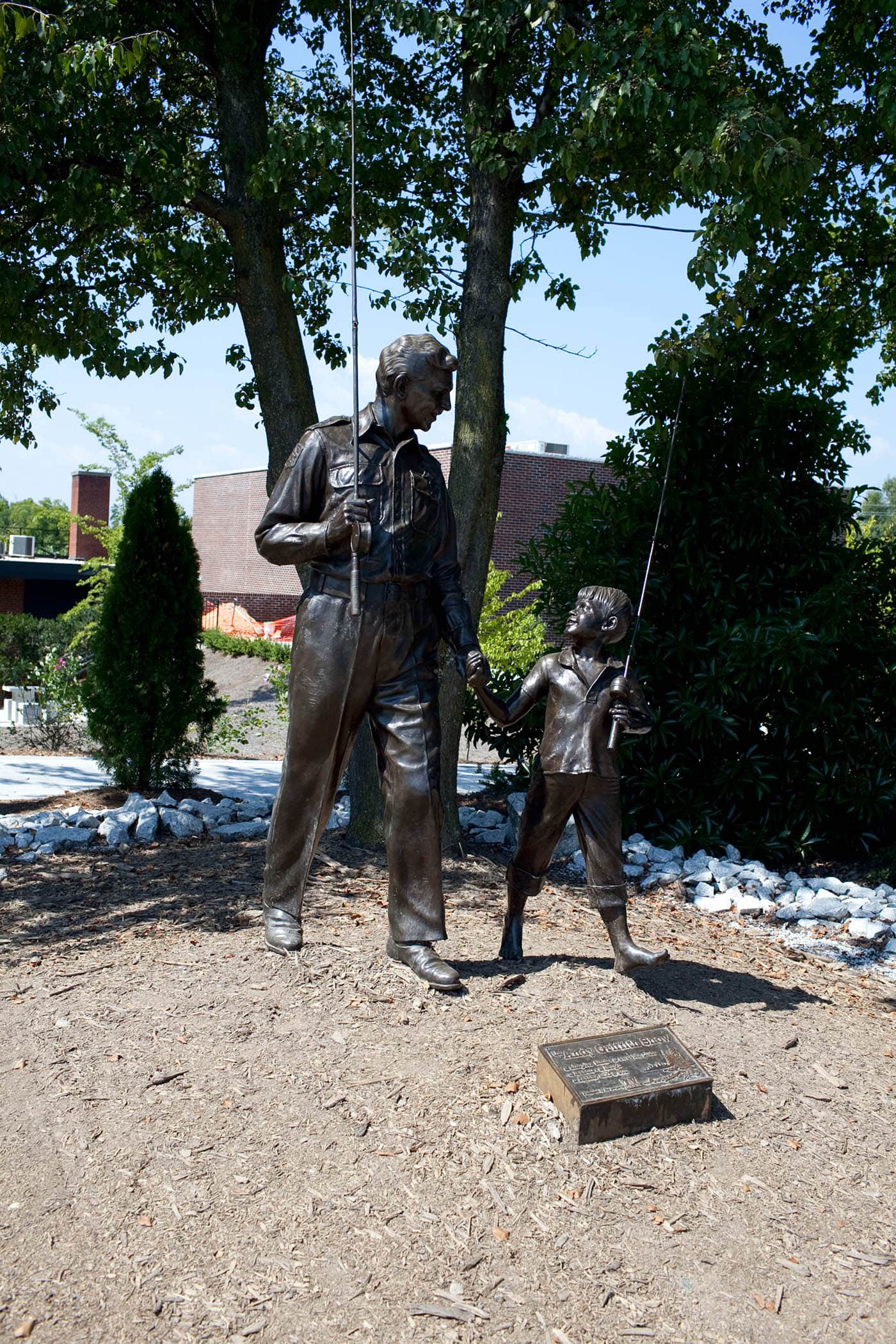 And a gas station.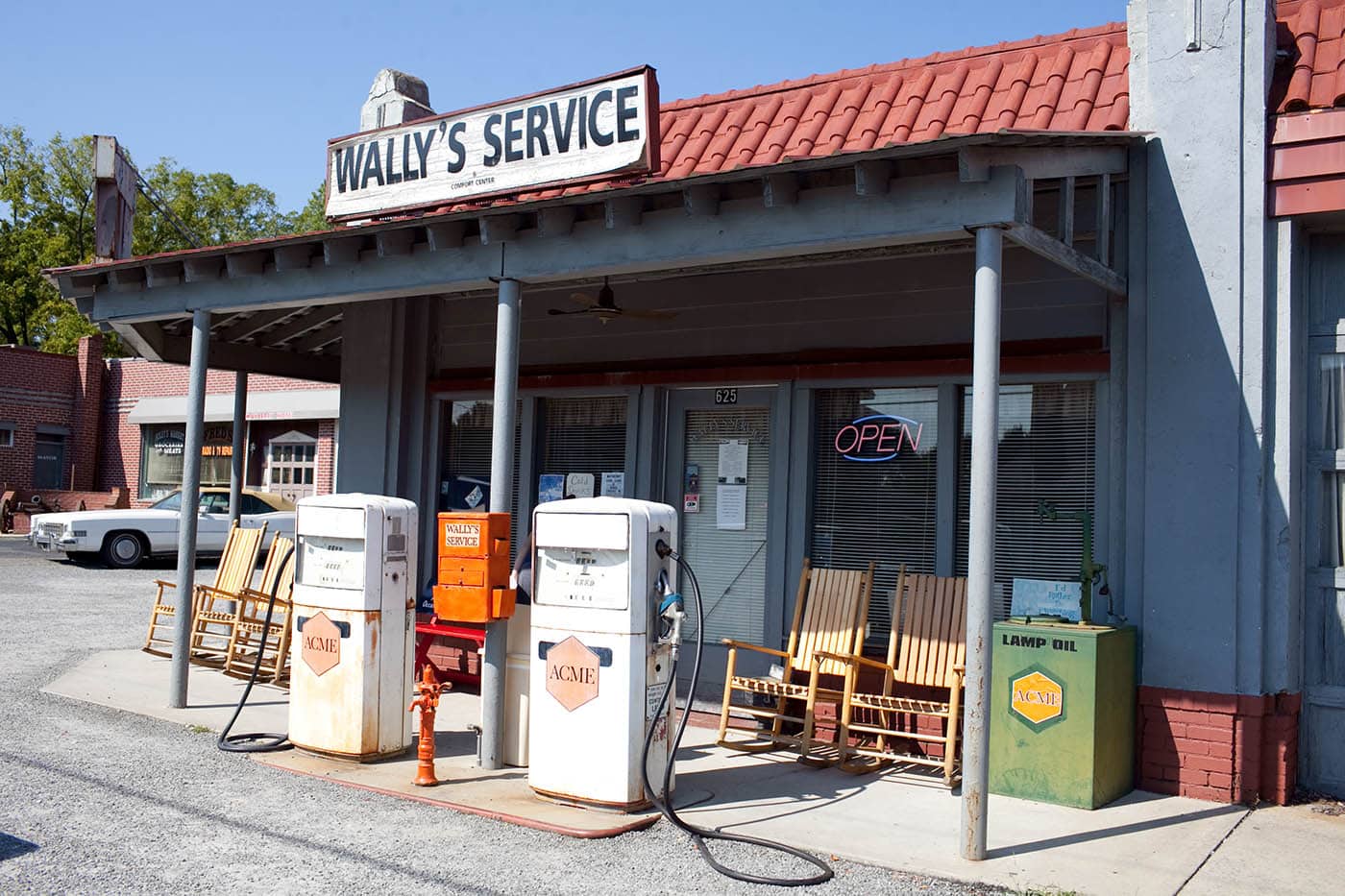 And some other stuff.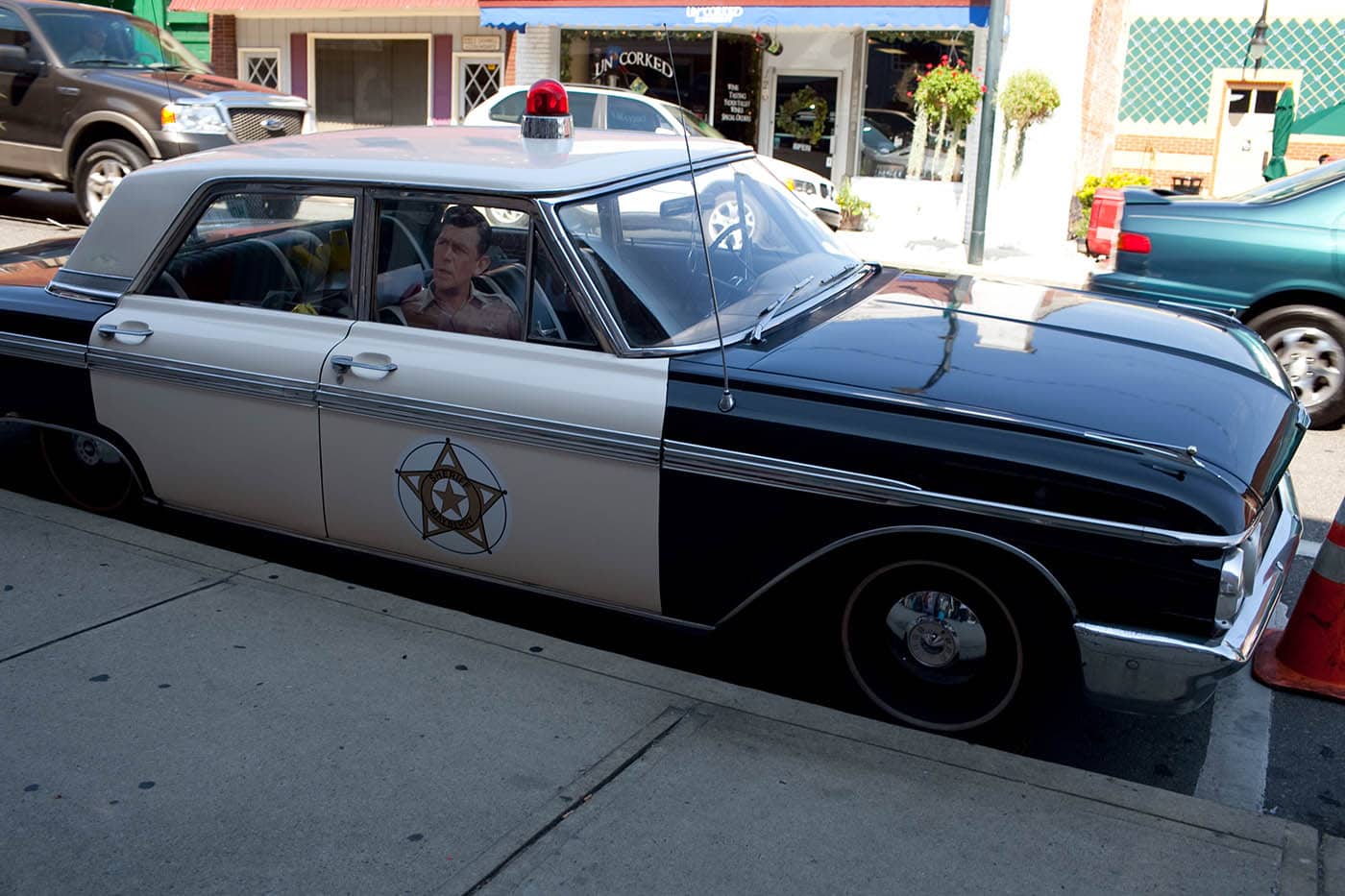 And a jail.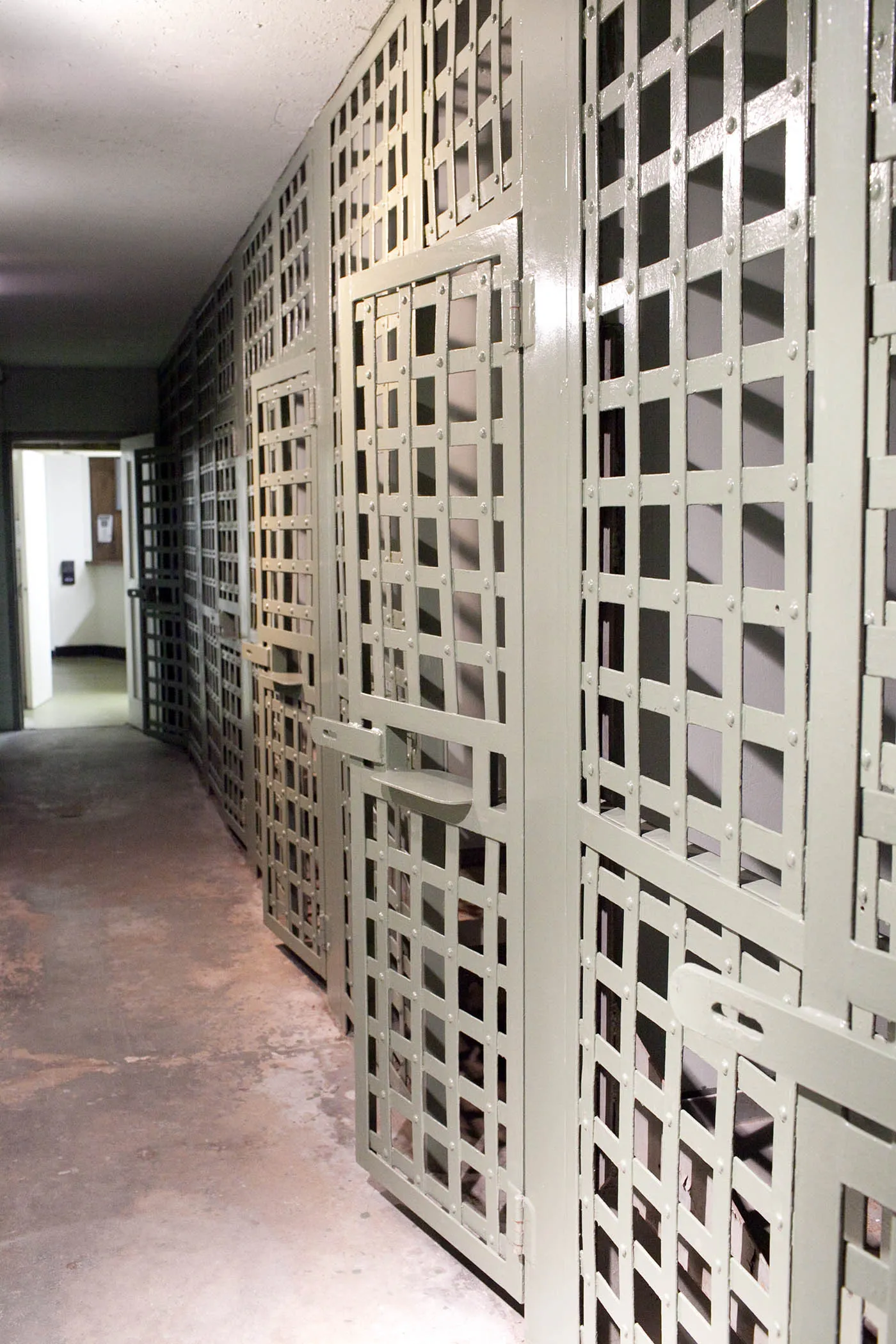 And a museum we couldn't take photos in.
Neither of us had ever really watched the Andy Griffith Show so we weren't too familiar with anything there, but it was still a fun North Carolina road trip stop!
Cook-Out
After spending the afternoon around Mayberry, we were a bit hungry so we went to a fast food place called Cook-Out, which was definitely delicious!
I had a burger topped with homemade chili & slaw, mustard, and onions and a strawberry cheesecake milkshake. And we split some onion rings. It was so good.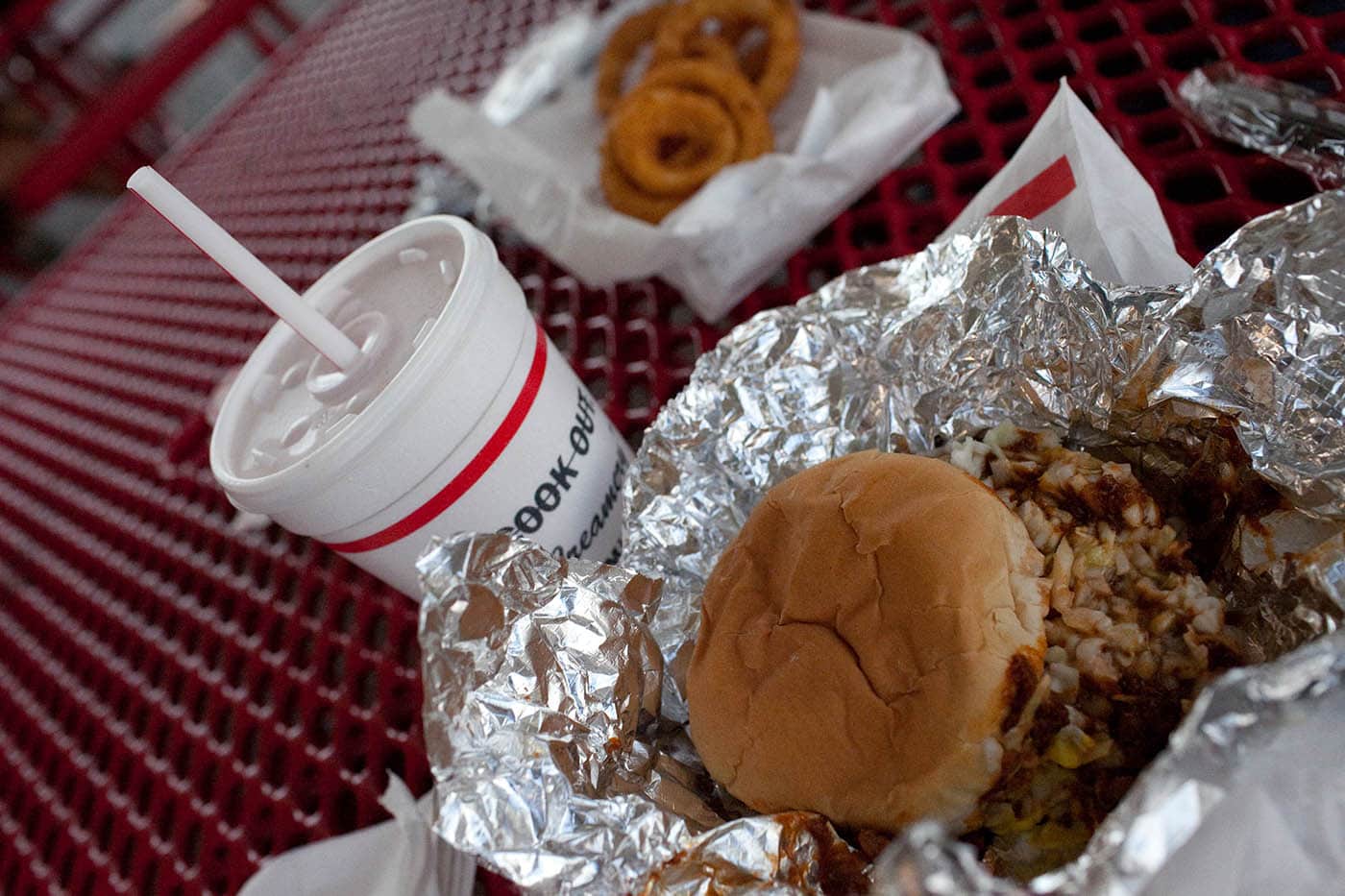 Pilot Mountain State Park
Sadie had to head off to work for a bit so she drove with me to the bottom of Pilot Mountain State Park and said "drive that way."
And so I did.
And at the top it was beautiful.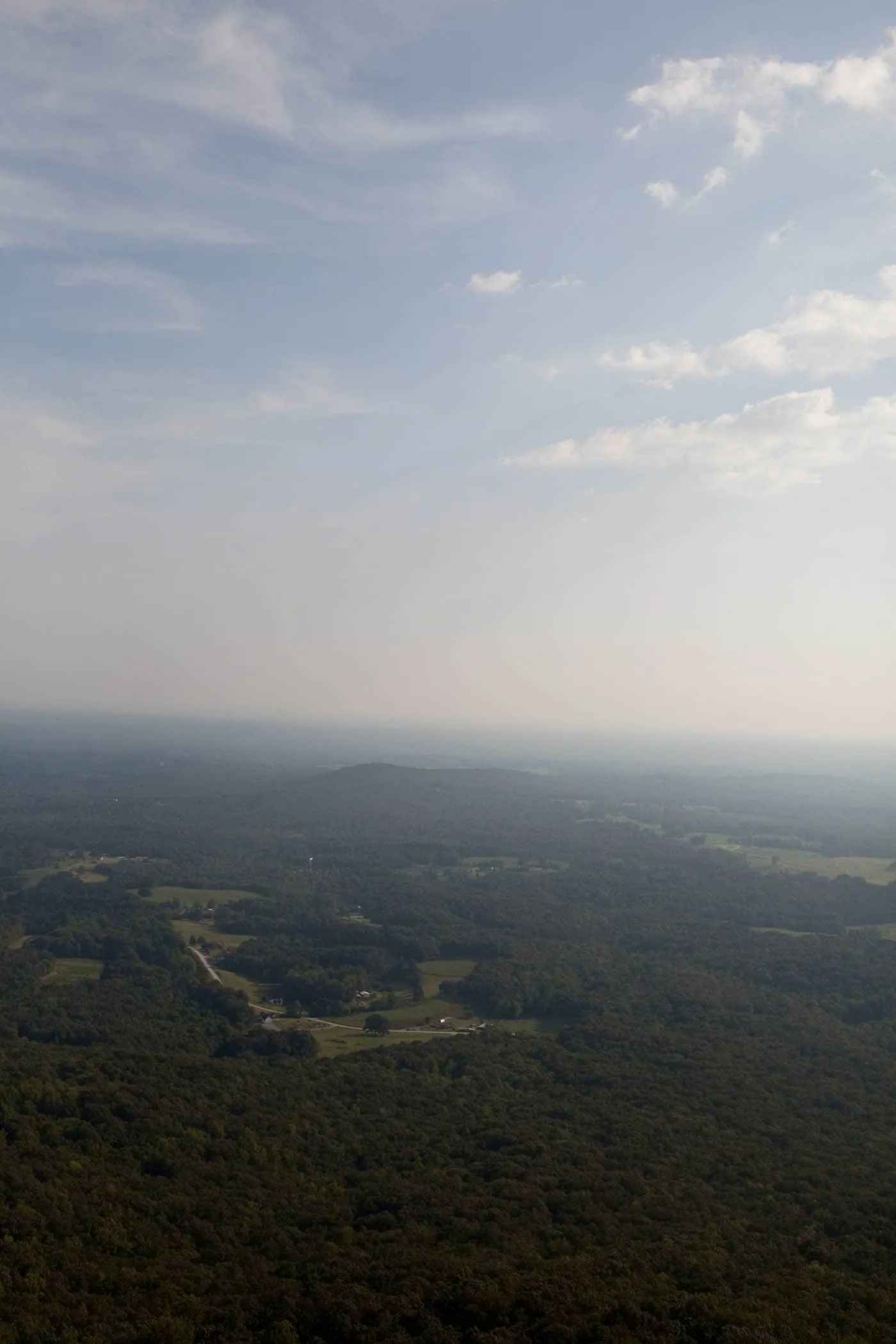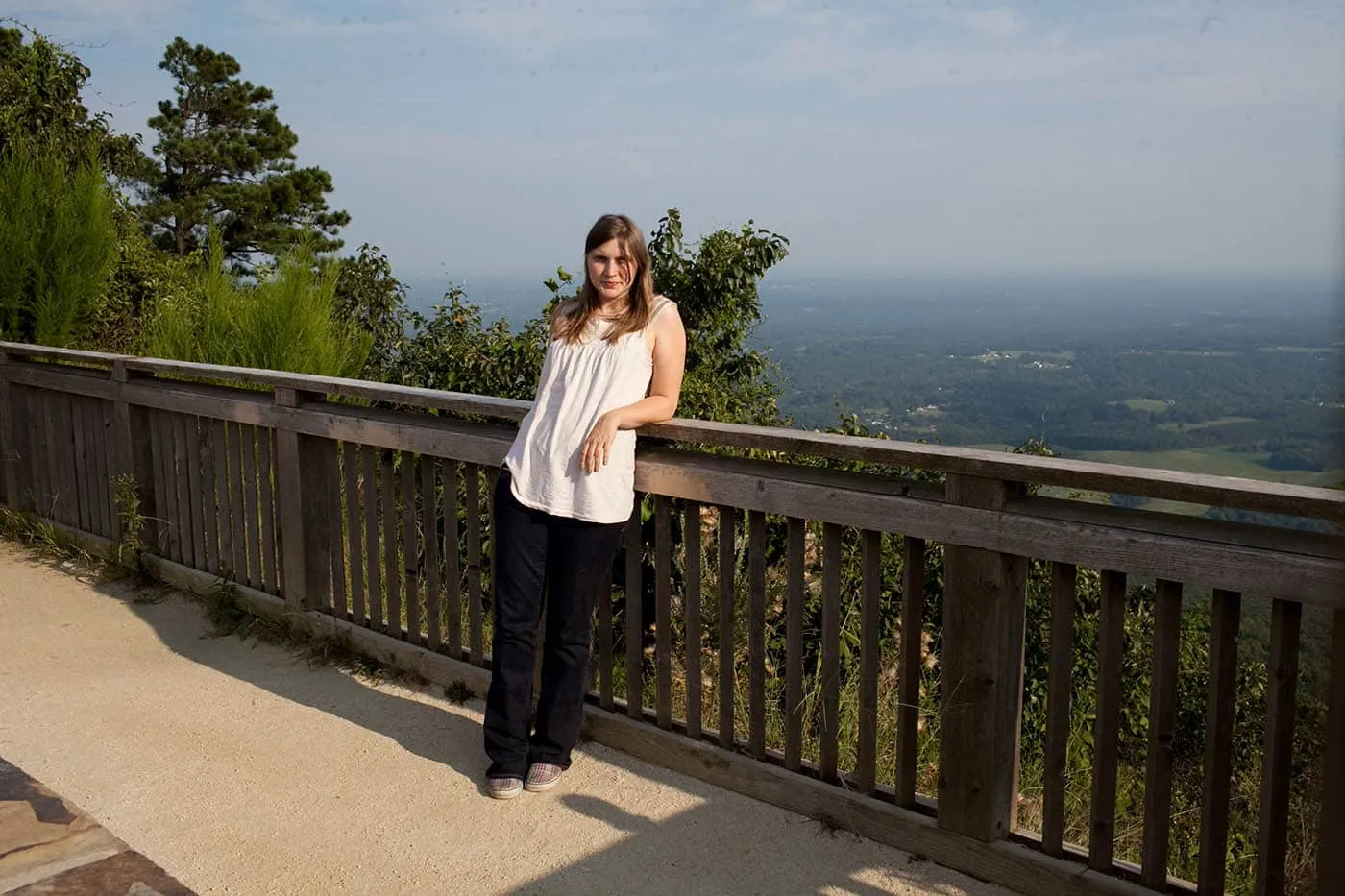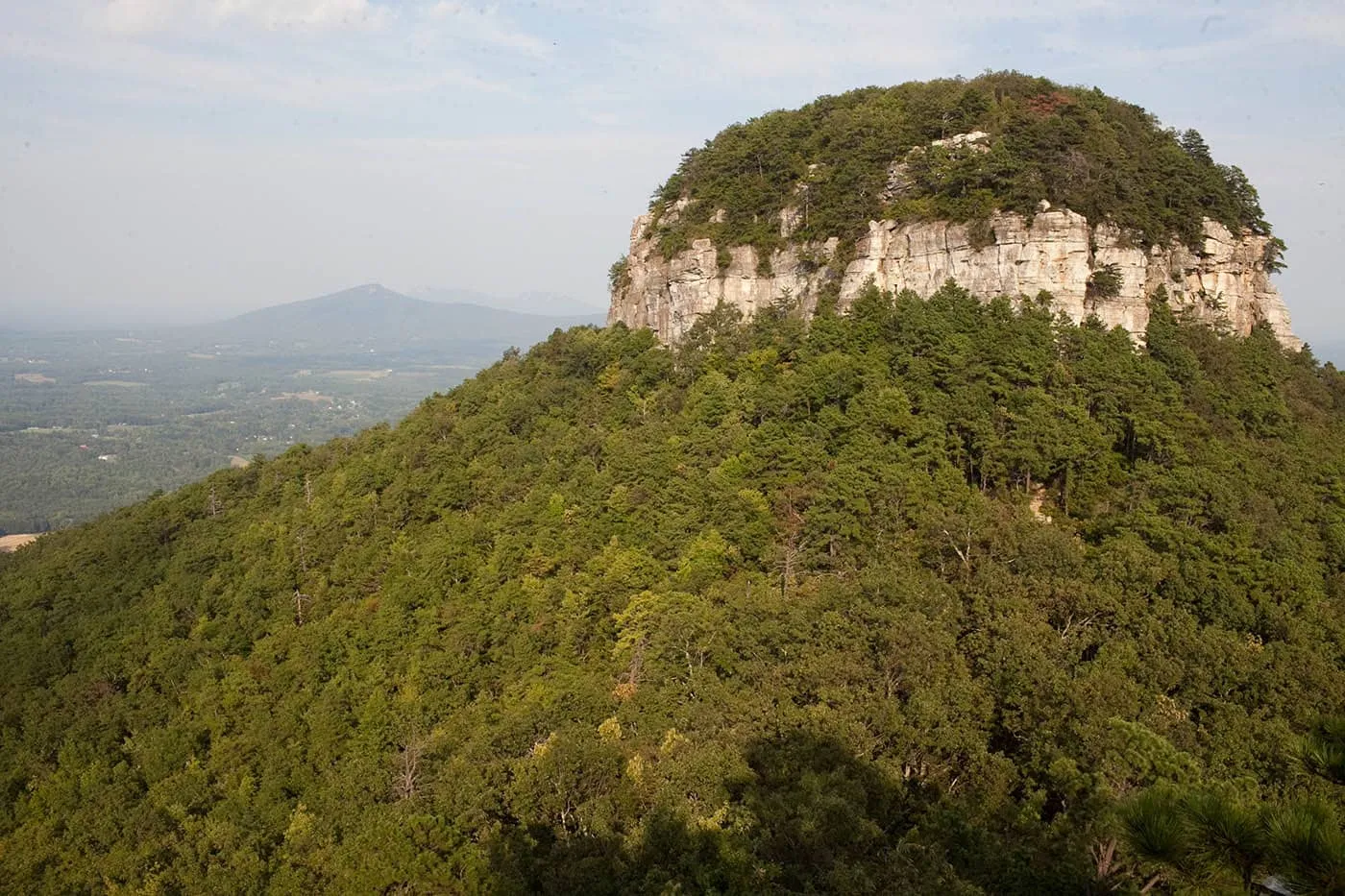 I hiked around a bit and then met back with Sadie in Winston-Salem for a chill night of TV and Taco Bell, preparing for the day ahead…
Find out what I did on the rest of my road trip to Virginia and North Carolina